Gin and Fresh Mint Lemonade Recipe
It has actually been properly hot this week. Abandoning-the-need-for-a-jacket-at-last hot, which for me, is a miracle, I always carry an emergency jacket. In rather typical British style, we have gone from mildly tepid to completely bloody roasting in the space of a week so today's Friday Cocktail is the amazingly refreshing Gin and Mint Fresh Lemonade.
This chilled cocktail is an adaptation of Epicurious's Ultimate Summer Lemonade, thanking them kindly. But who could resist adding gin to this wonderful creation? Not me, that's for sure. The addition of my beloved Sipsmith Gin takes this summer soft drink into a new realm and creates the most mouth-watering Friday Cocktail I have tasted in a while. I even sat in my garden to recipe test this creation to ensure it does provide maximum sunshine based refreshment. I drank both glasses myself, on your behalf, and can assure you this is quite the thirst quenching little number. I am such a trooper.
You could, of course, make this with your favourite Vodka, or leave straight for drivers or non-imbibers, it's your call. However, if you make one blender based cocktail this summer, then make this one. And by summer, I mean three burning hot days in July and a damp August.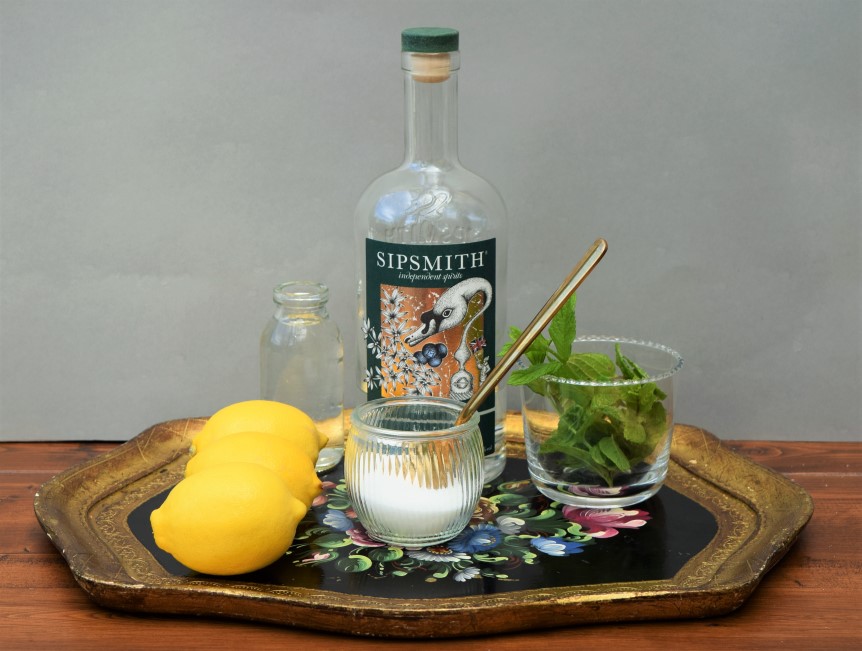 Not a particularly exciting looking line-up given the super delicious end result, but bear with, this is refreshing beyond belief.
Make a start with your blender or Nutri-bullet and add a big handful of ice.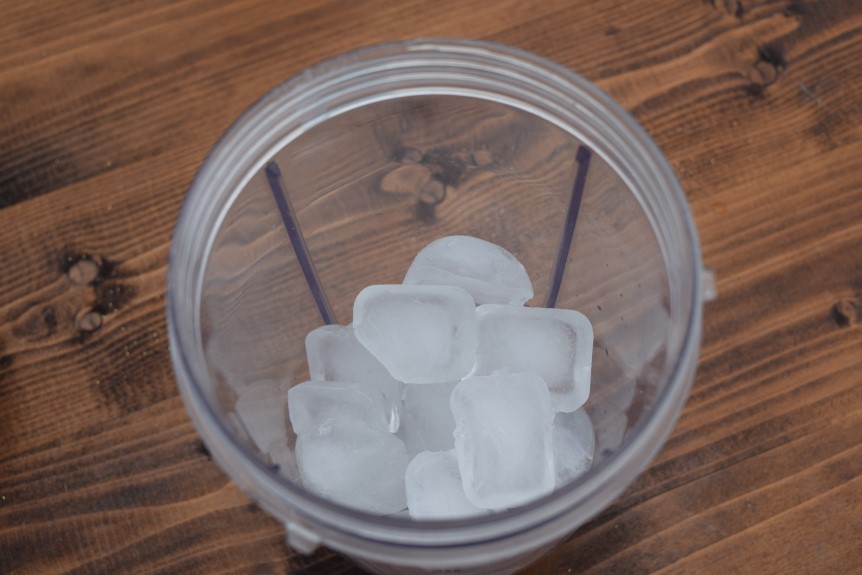 Next, add the juice of three lemons.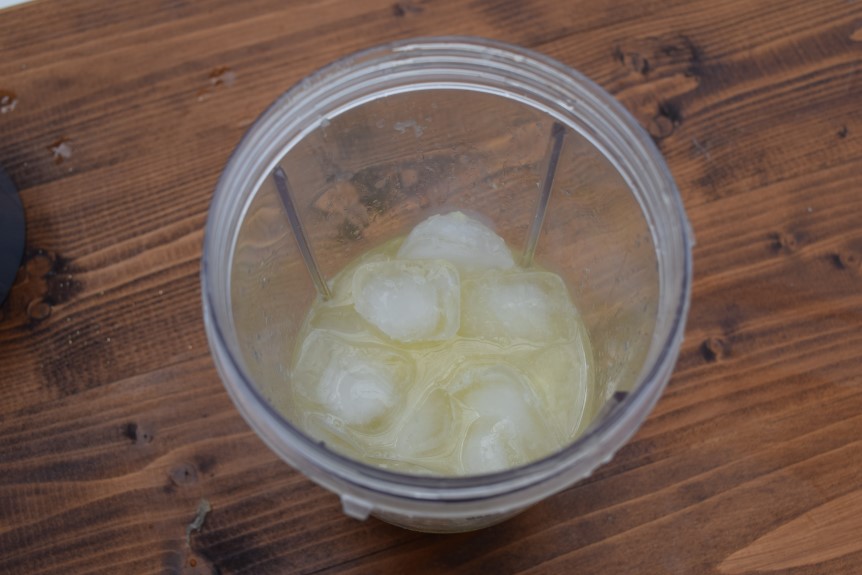 Now for freshness and colour, add the handful of mint and a good splash of water.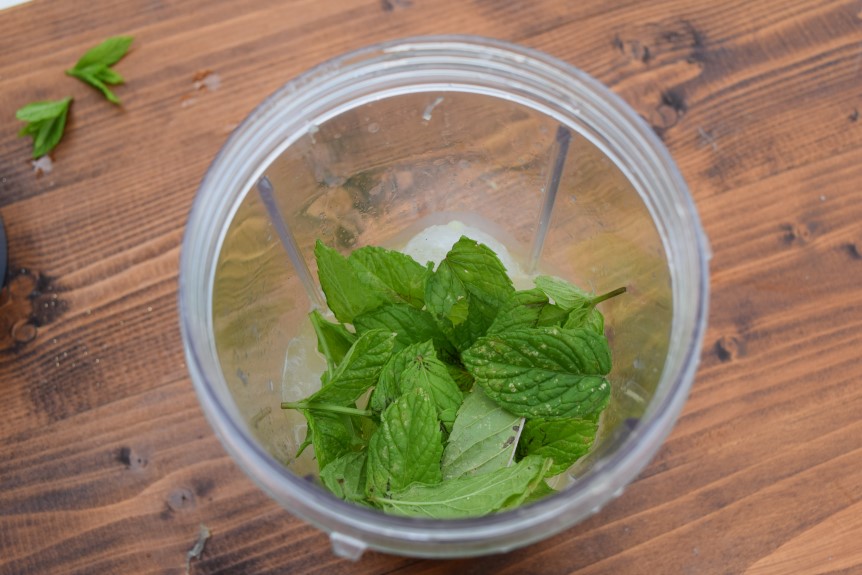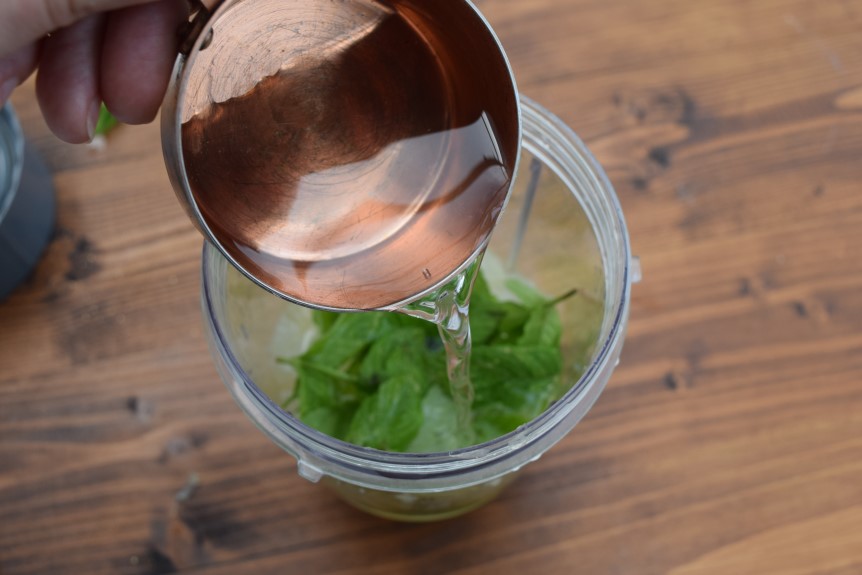 Next into the blender is some sugar, 5 tablespoons should be enough, add a little more or less to your taste. Then a good slug of the delicious spirit of your choice. My choice was Sipsmith gin, it has such a lovely floral, fragrant flavour.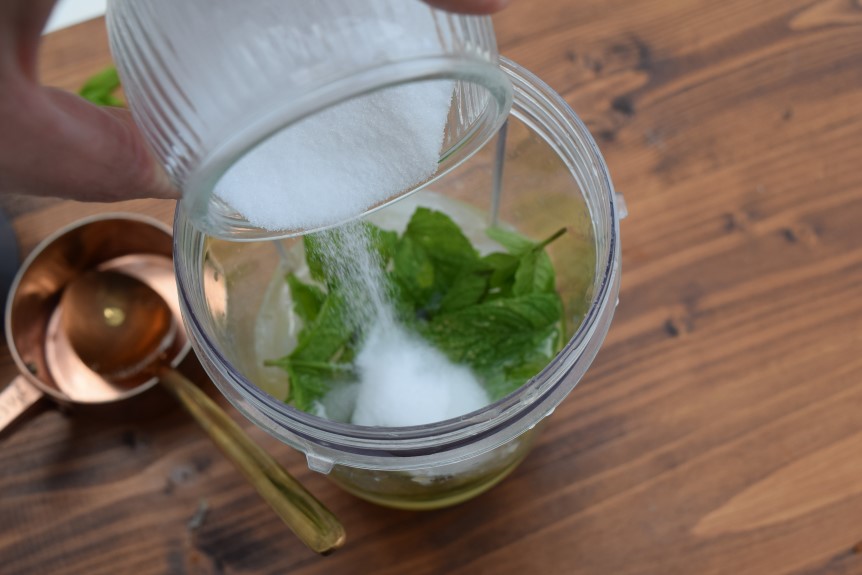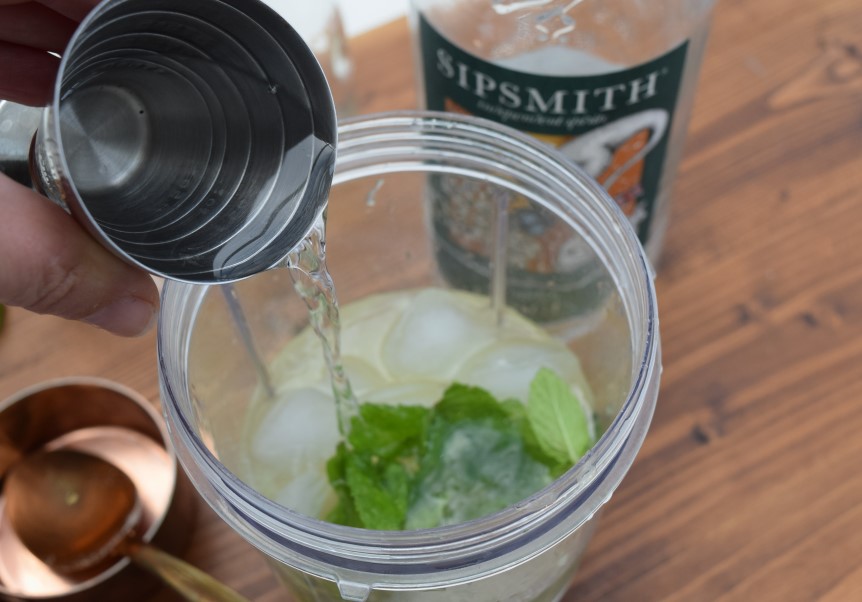 Finally, blitz this ultimate fresh mint lemonade until you have a pastel pretty blended drink.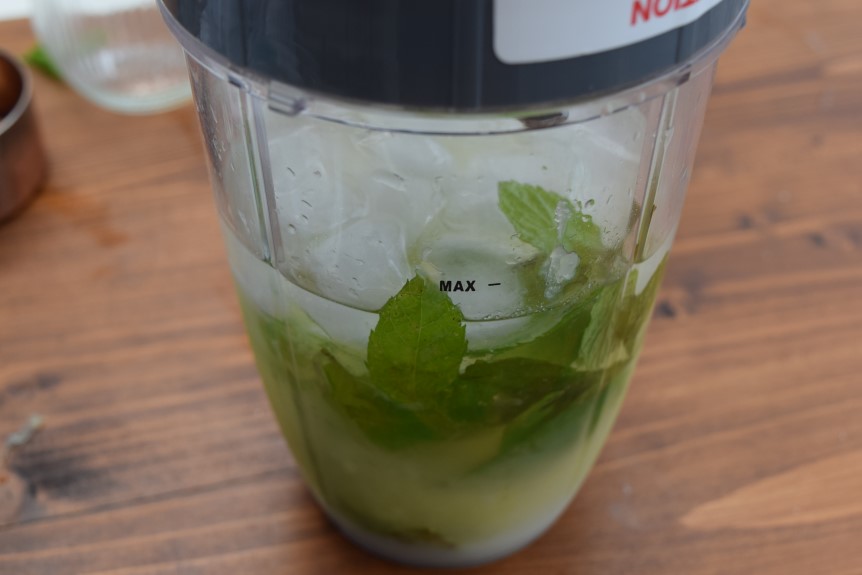 Garnish this with a stylish mint tip and a straw.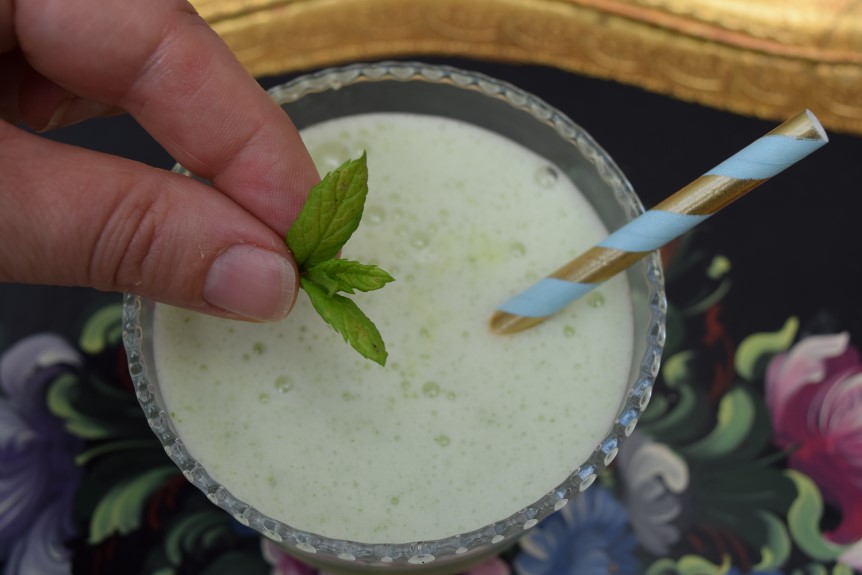 Sip to your hearts content while feeling the sun on your face, at last.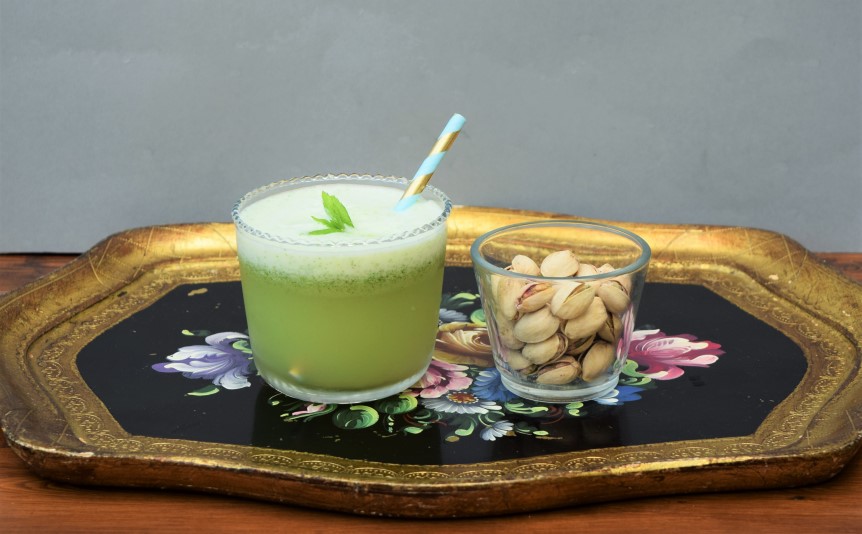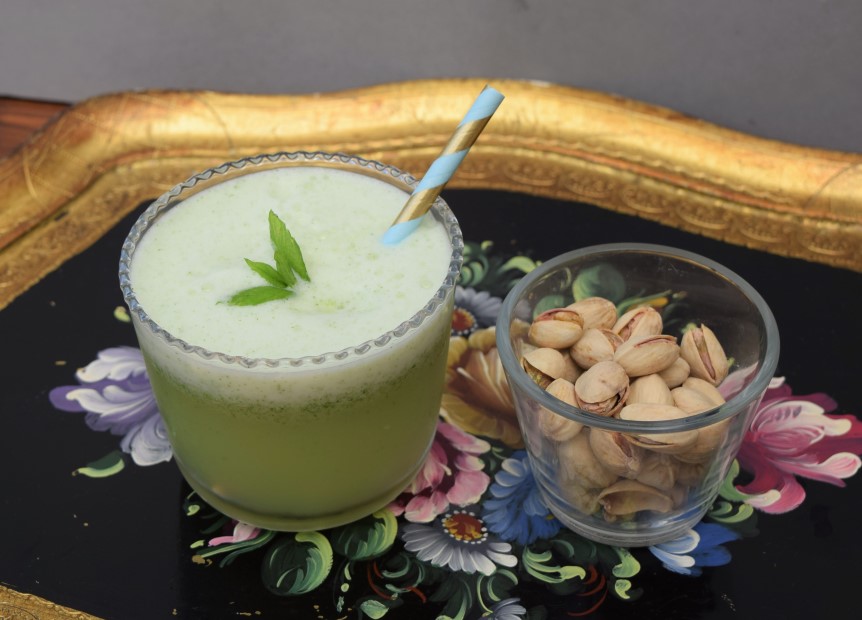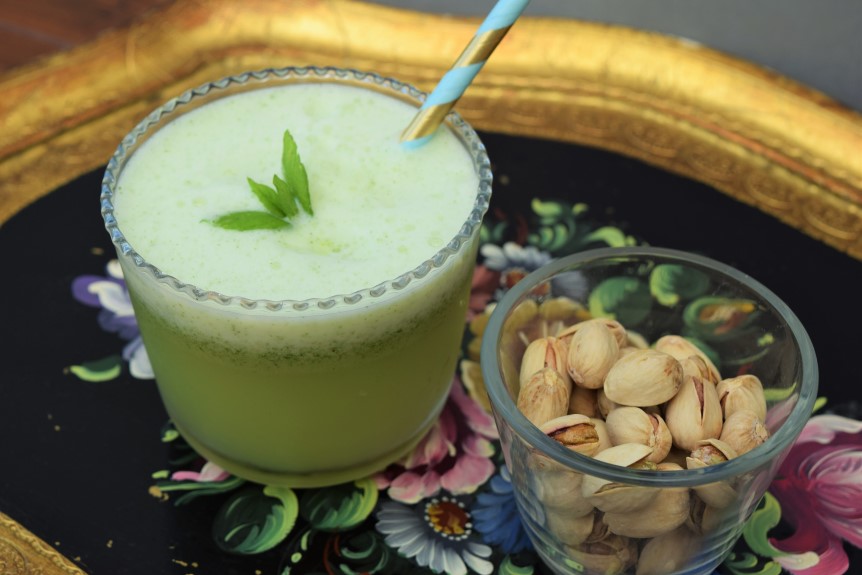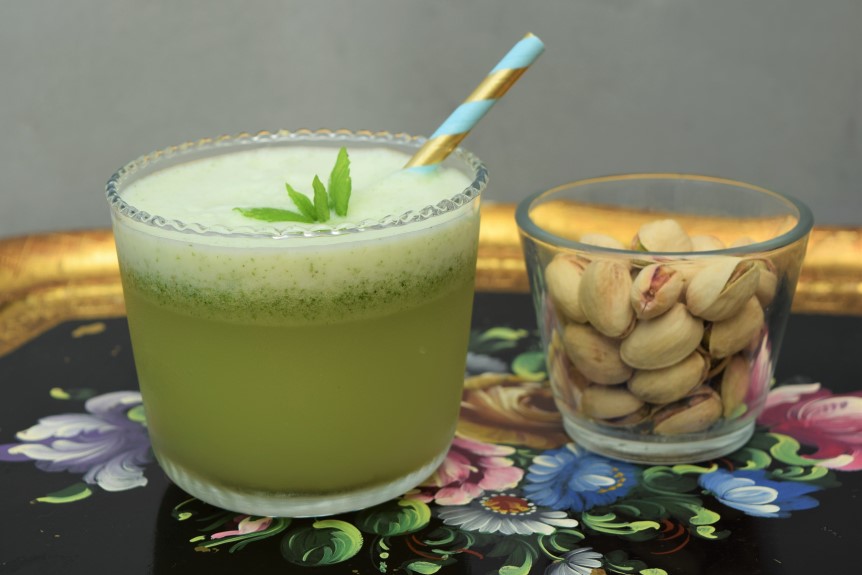 The temperature is threatening to stay above a paltry 20 degrees all weekend so dust off your blender and get your Gin and Fresh Mint Lemonade on. This is the freshest, zestiest, mintiest of all Friday Cocktails, it's just perfect.
Lucy x
Gin and Fresh Mint Lemonade Recipe
Makes 2, or don't share and have 1 big glass
You will need a blender and a glass
Juice from 3 lemons
A handful fresh mint leaves
5 to 6 tablespoons caster sugar, to taste
125ml water
A handful of ice
75ml gin
Fresh mint leaves to garnish
Add the ice, the juice of the 3 lemons, mint leaves, sugar and water to your blender. Follow in with the gin then blend until smooth.
Pour into a pretty glass, garnish with more fresh mint and sip this elegant summer drink through a festive straw.