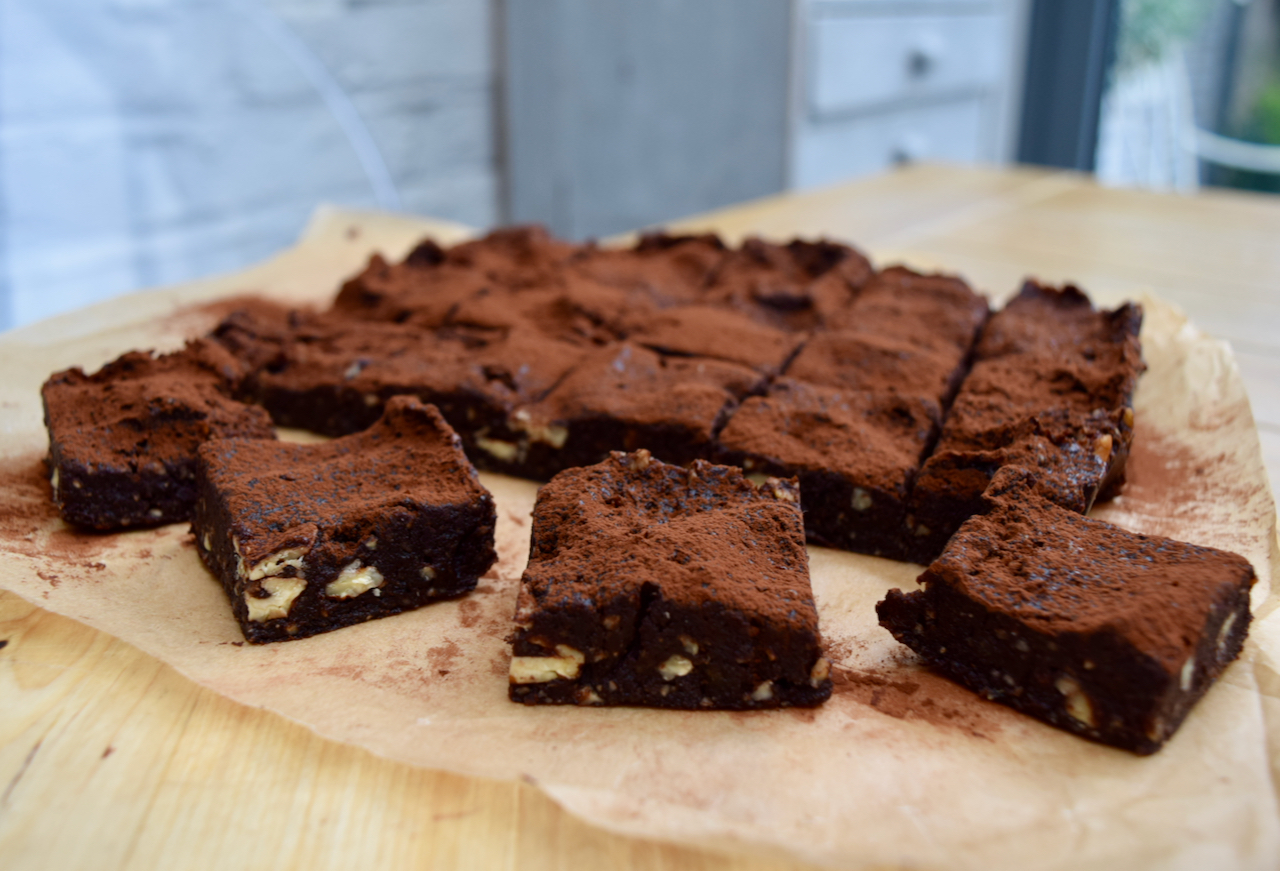 No Bake Healthy Brownies recipes
This week I thought I'd start the week as I mean to go on. Yet another heavy weekend of overindulgence has been had by all; we are relentlessly drinking and eating our way out of lockdown. Subsequently, I spend my weekdays trying to embrace healthy eating and attempting to be booze free. When I first pinned this recipe for No Bake Healthy Brownies, I laughed in their face; healthy brownies, my arse. I am now, however, eating my words, along with a vast amount of these healthy brownies.
The idea of making healthy versions of recipes never fill me with joy. Black bean brownies or avocado and cashew cheesecake are just not for me I'm afraid. These No Bake Brownies, however, are for me. They're made extremely simply by processing dates, nuts, cocoa, vanilla and salt. A splash of espresso brings out the chocolate flavour and brings the mixture together before you press them into a tin to set in the fridge. My nut choice was pecans, but almonds or walnuts would work too. The final 'brownie' is rich, chewy and almost truffle like; think a chocolate Nakd bar only so much richer. These keep in the fridge for at least a week, although I've hidden mine to ensure it's a little longer than that. A big healthy thank you to Alpha Foodie for teaching me a lesson.
Never again will I raise my eyebrows at these No Bake Brownies, in fact, if I wasn't so busy shovelling them down my throat I'd have to eat my words.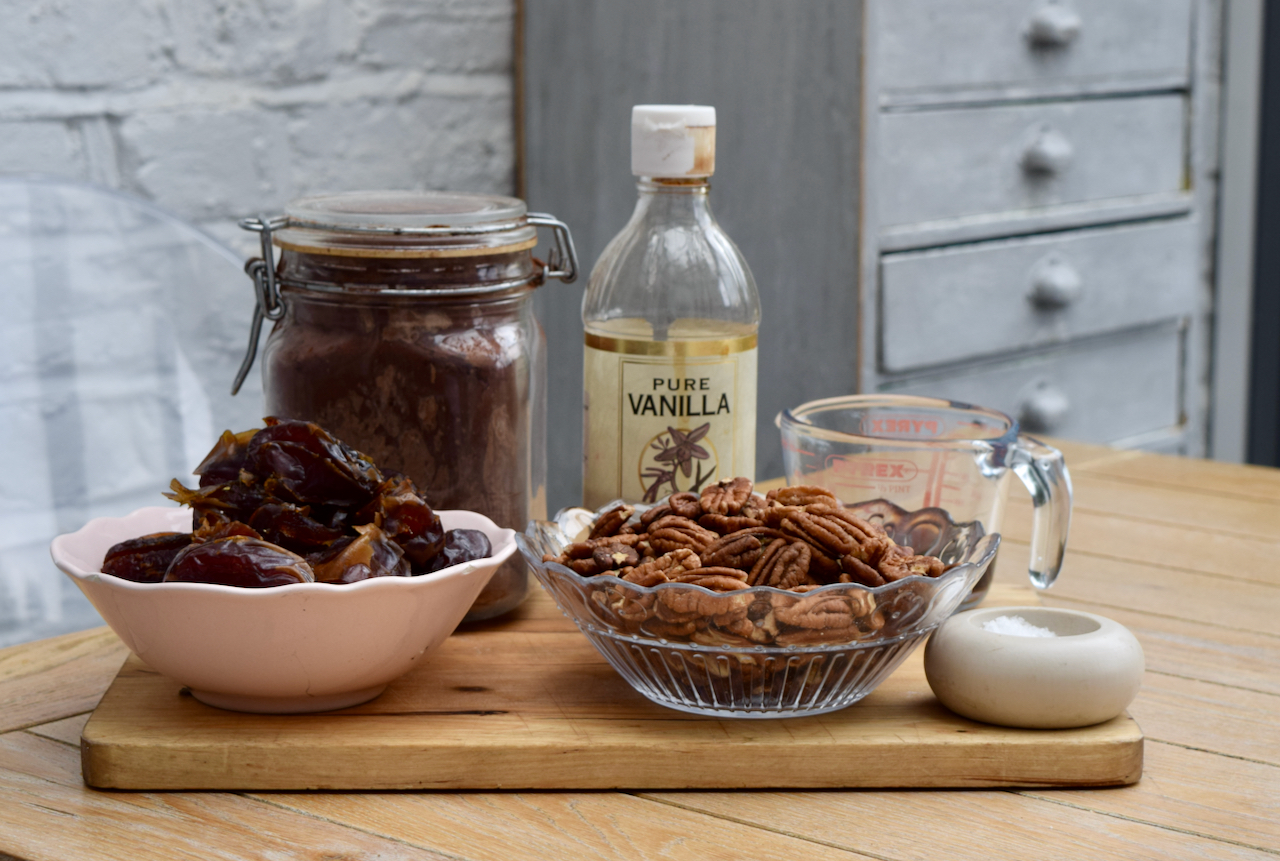 I love making recipes which use up ingredients I have lurking. I had a big box of Costco Medjool dates and a huge bag of pecans, so these No Bake Brownies were made for me. Use whatever nut glut you have to hand, although I have to say the pecans added some lovely sweetness to these.
Get going by lining a small square tin, around 7 inches square, with baking paper. If your dates are a touch on the dry side, I would give them a quick 15 minute soak in boiling water before you get going. Drain them then pop to one side. Now, add half the nuts (125g) to your food processor or blender and process until they're like breadcrumbs.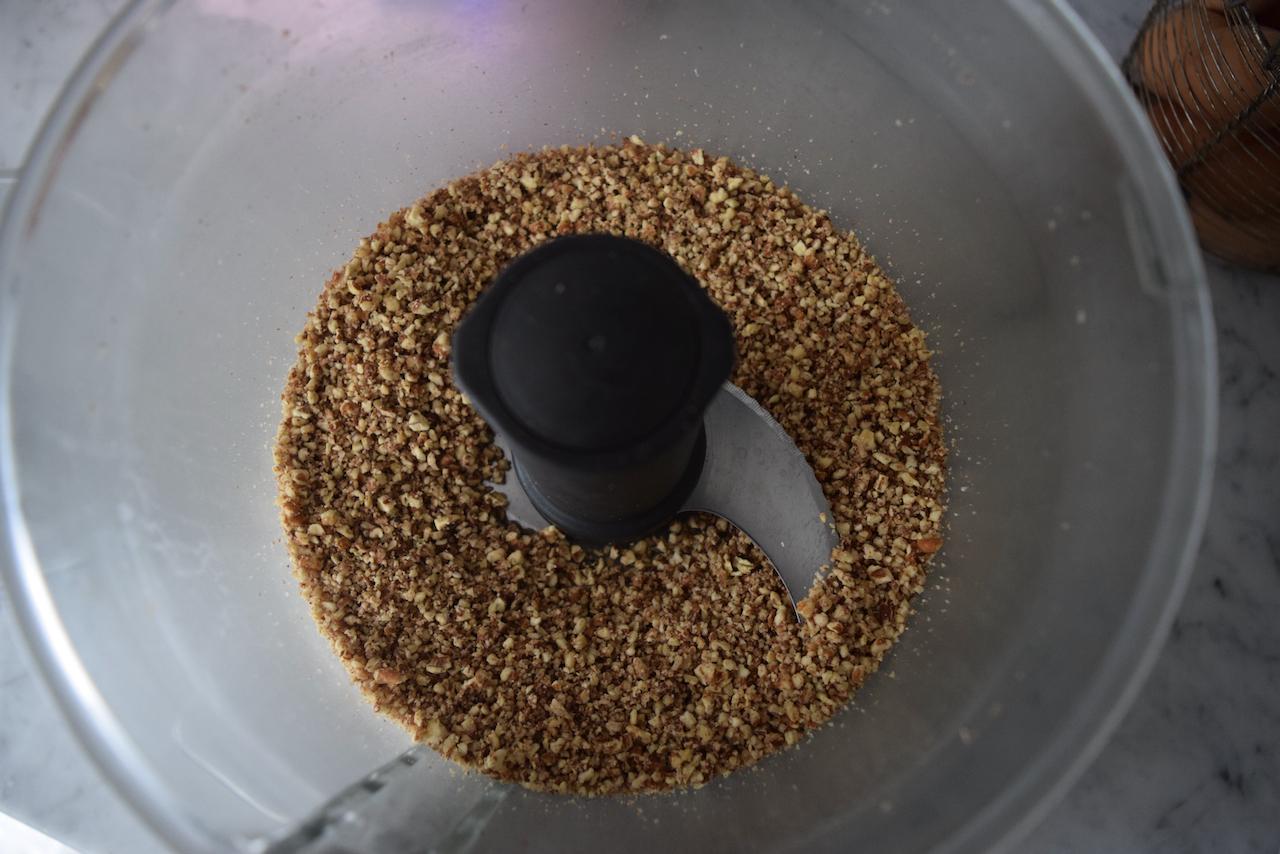 Next add the drained or soft dates, cocoa powder, vanilla and salt and process until you have a rubble-like mixture.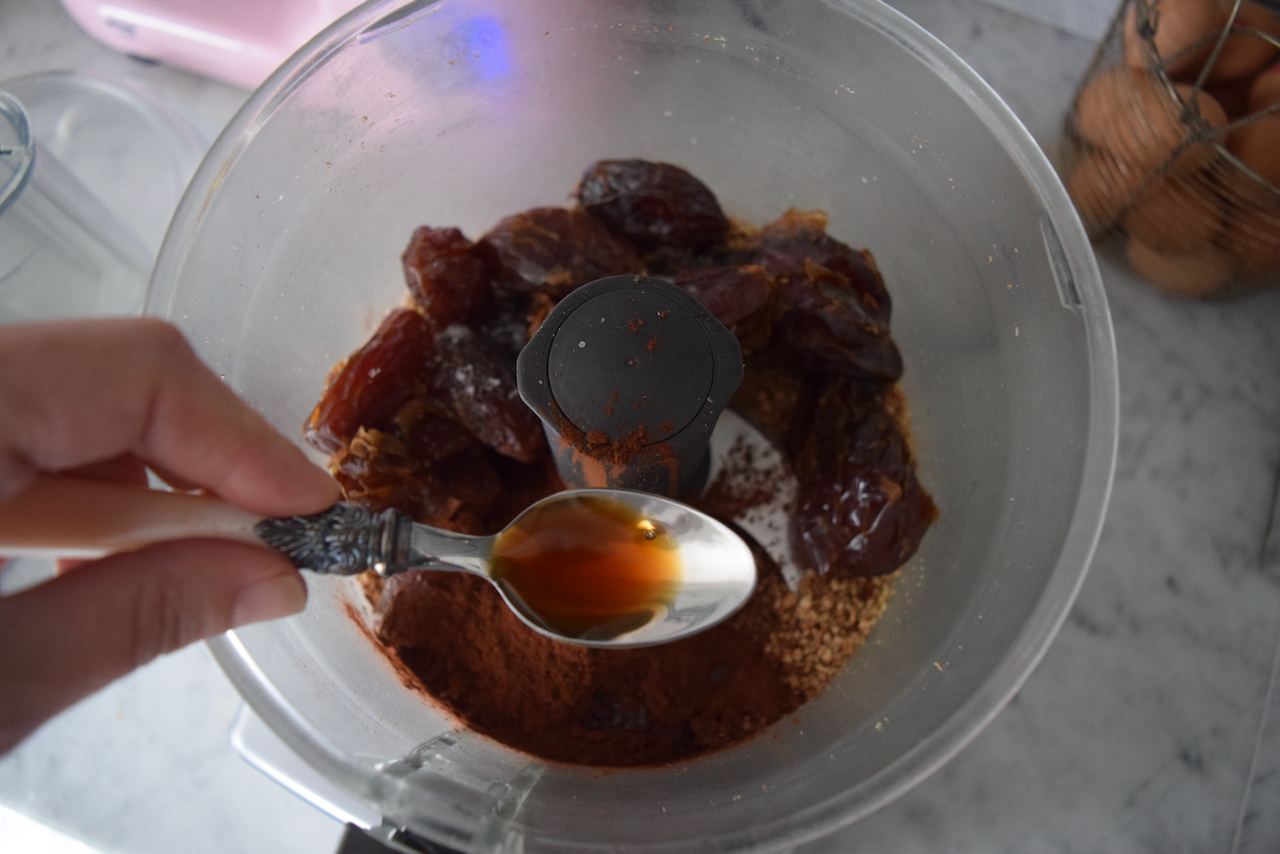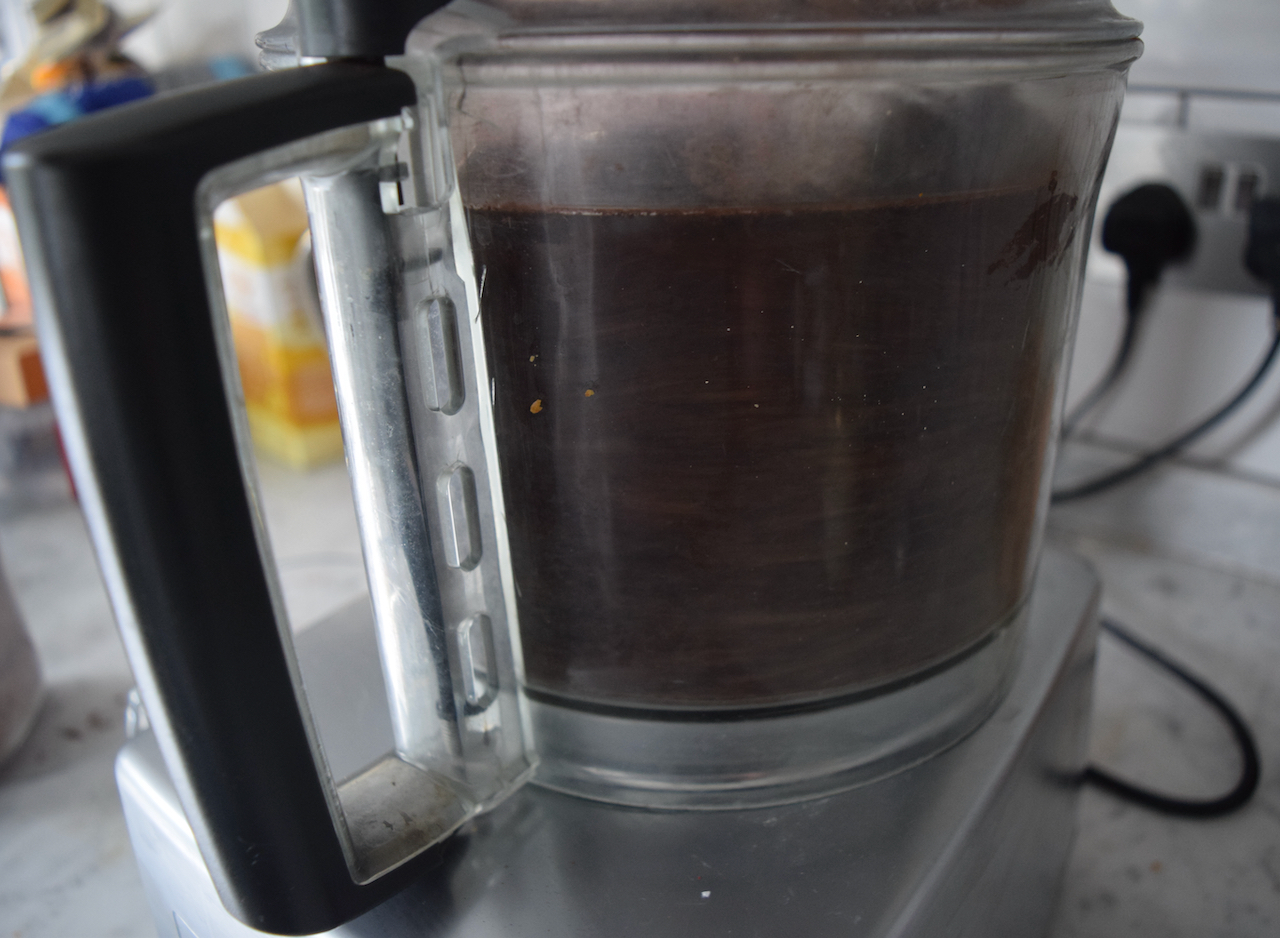 Now, a little at a time, pour in a splash of coffee until the dough softens, but isn't sticky, and comes together in a ball.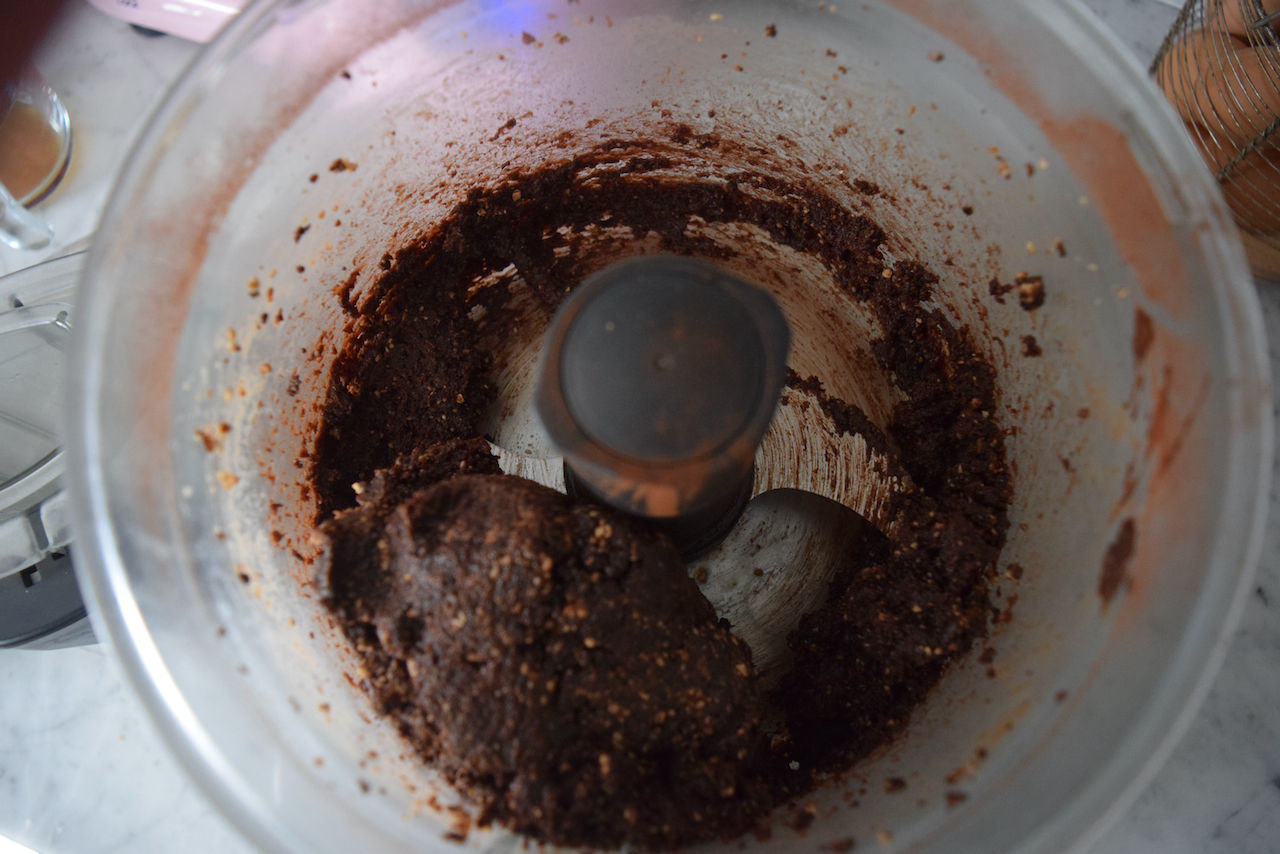 Crumble in the remaining nuts and either process super briefly or stir them through.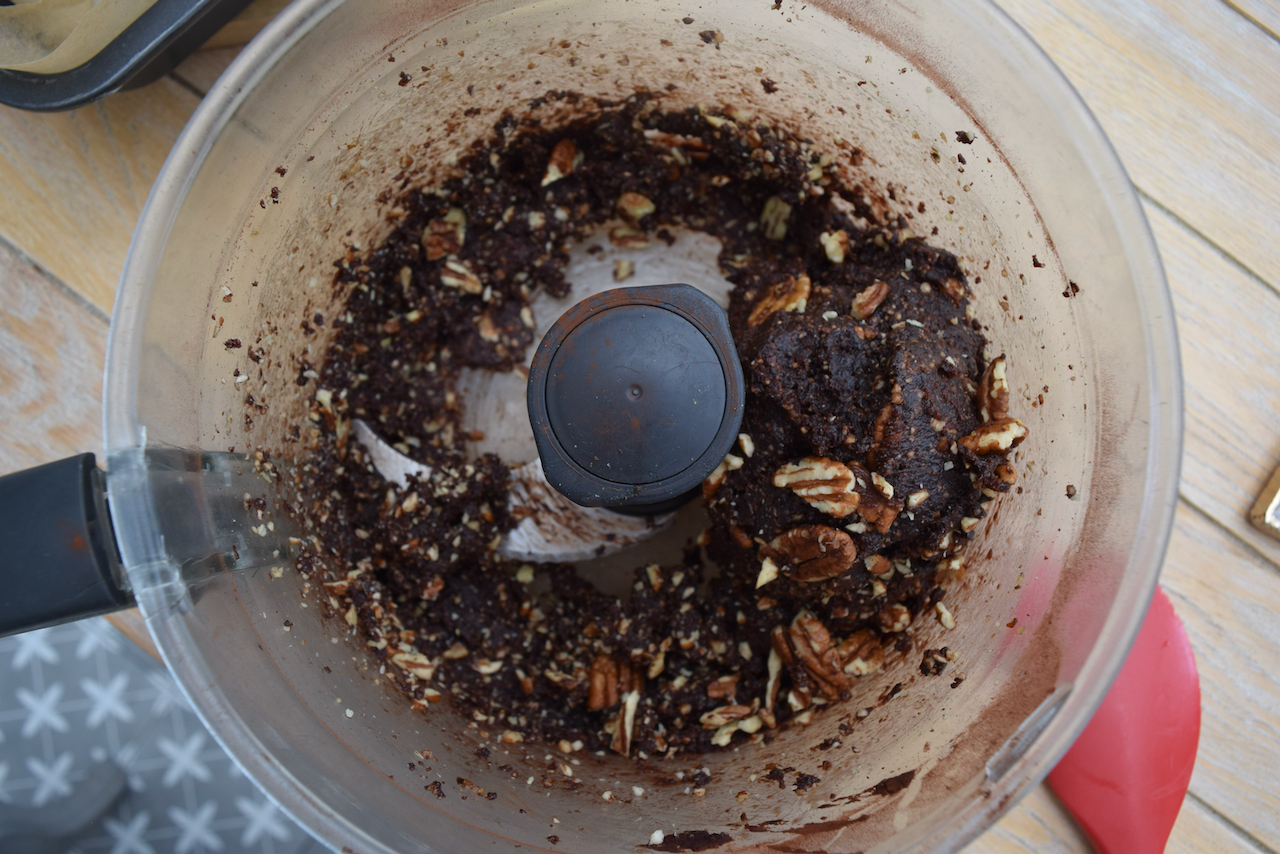 Scrape this delicious brownie-ish mix into your lined tin and press down until you have an even layer.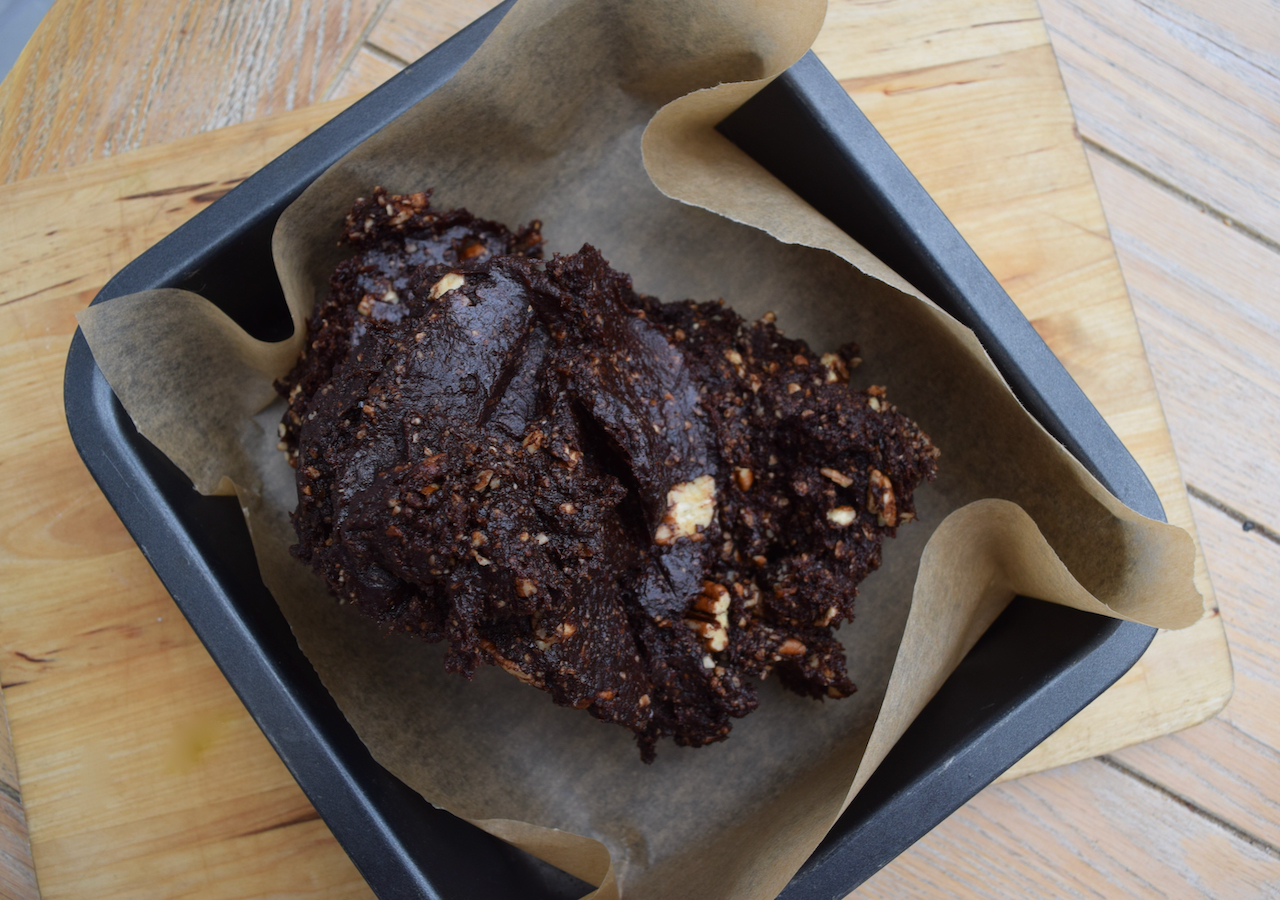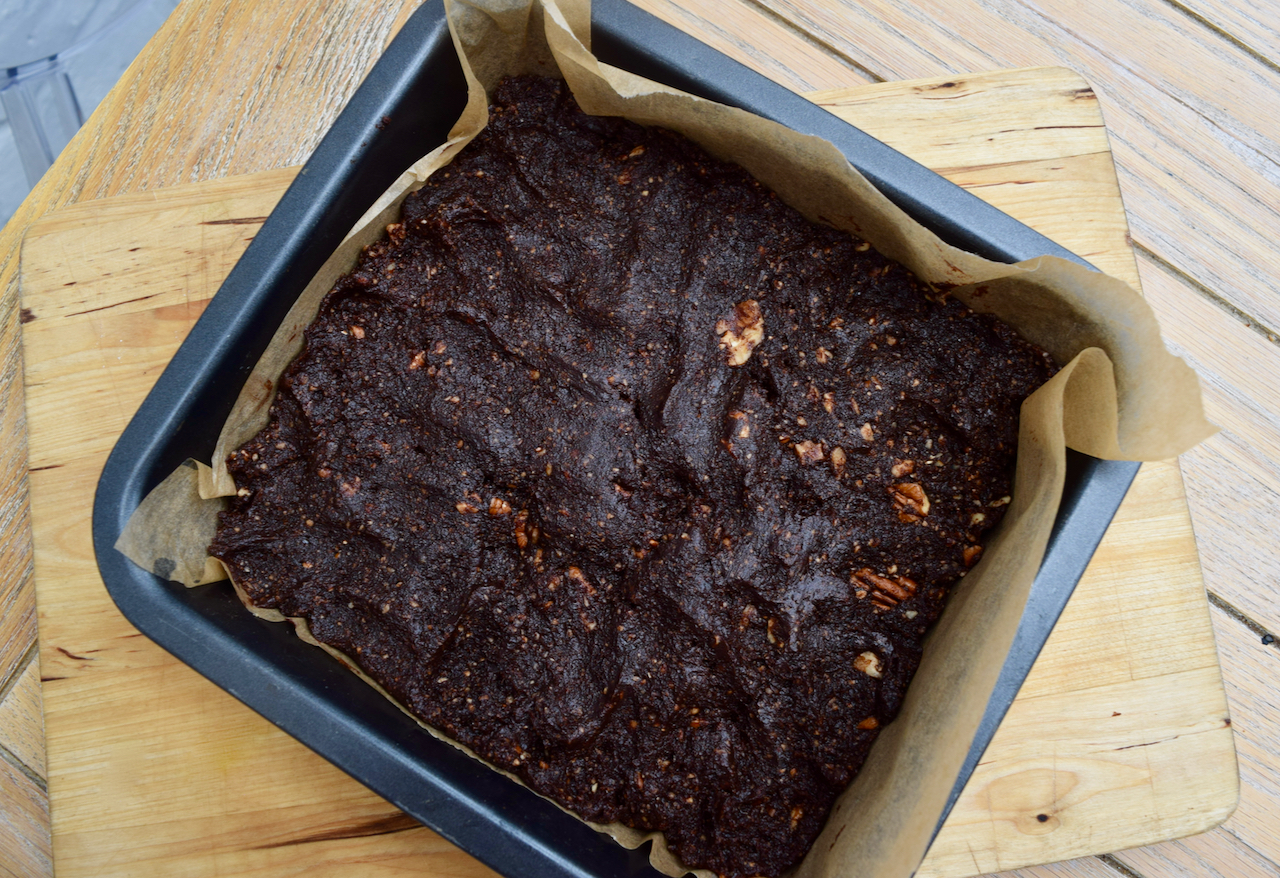 Hide this in the fridge for a couple of hours to firm it up. Once firm, remove the paper and sprinkle the top with a teaspoon of cocoa. Using a tea strainer or sieve will give a lovely sprinkling.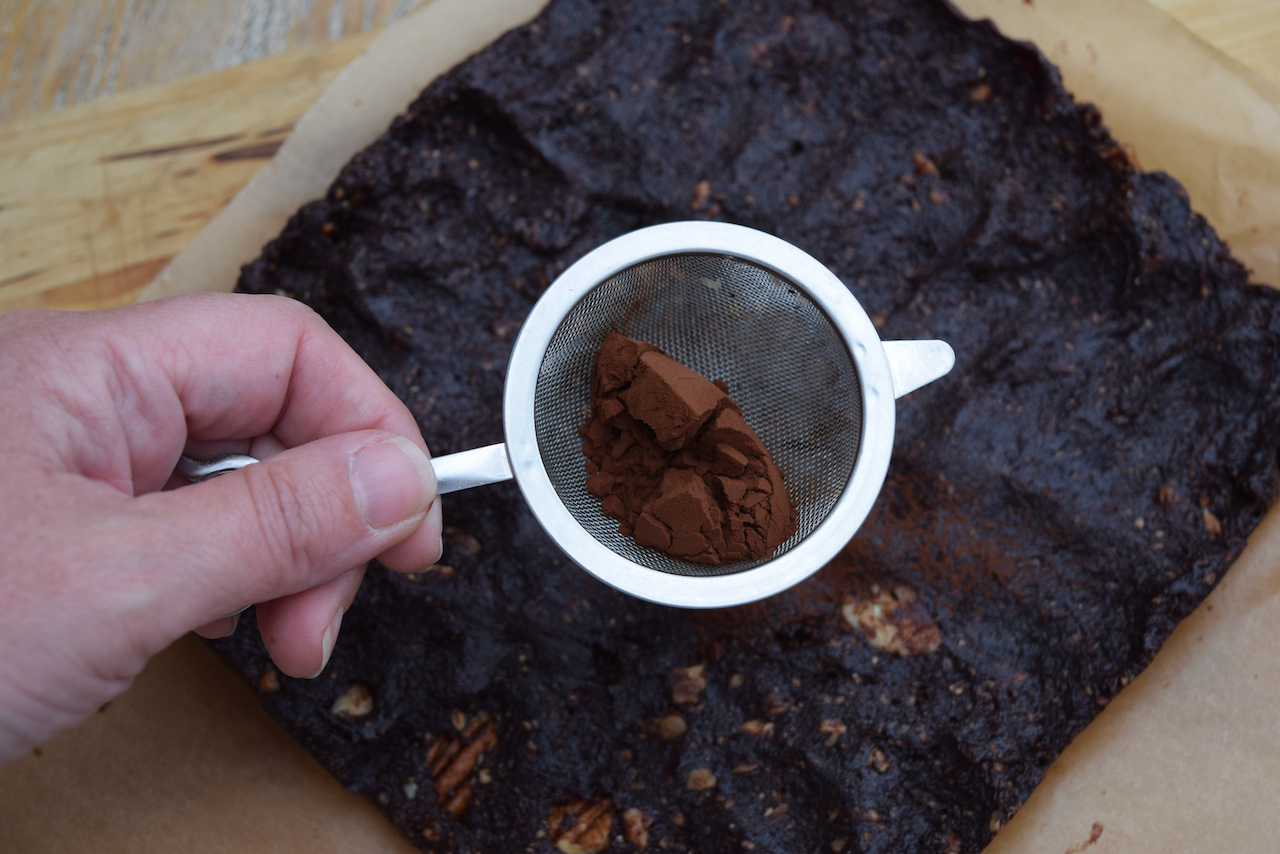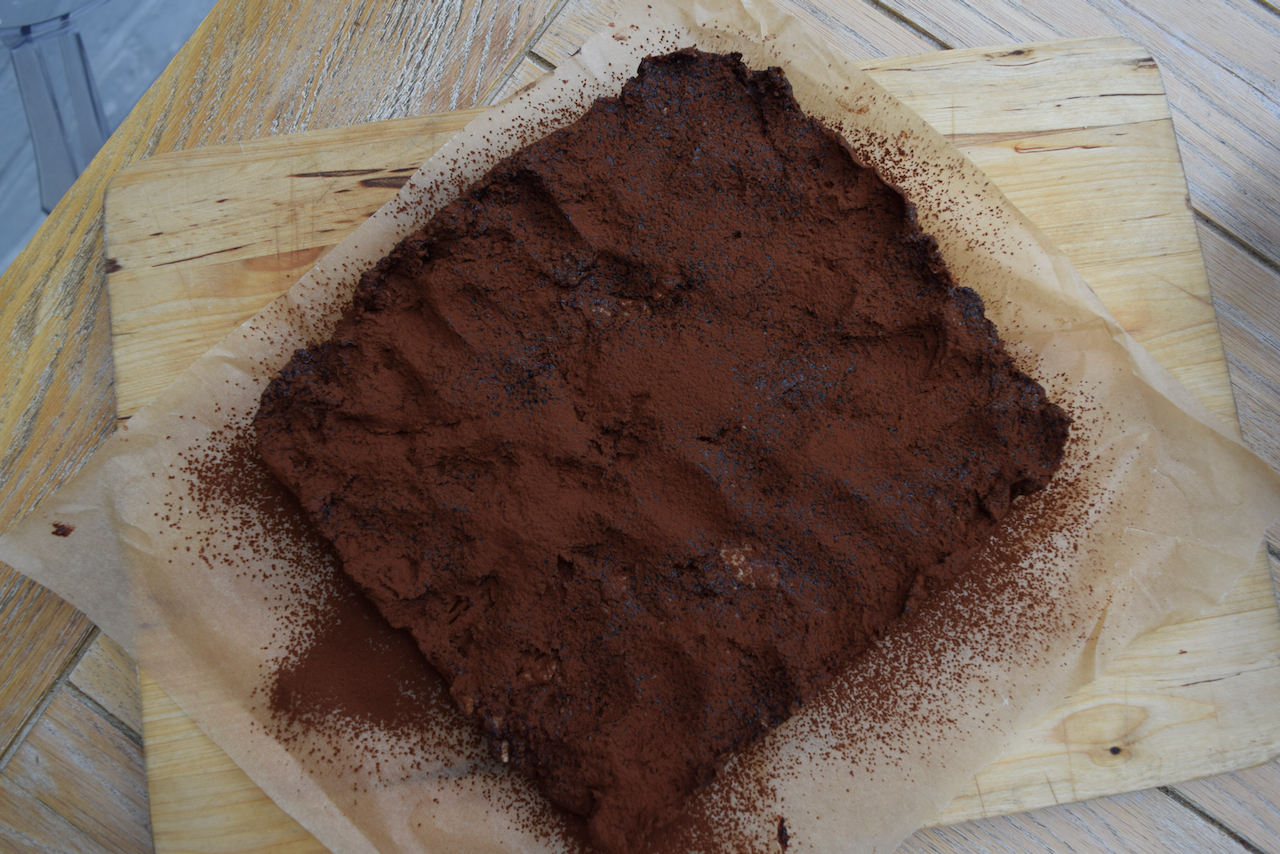 Cut into 16 to 20 modest squares and devour these pretend brownies. They taste fudgy and tons naughtier than they actually are.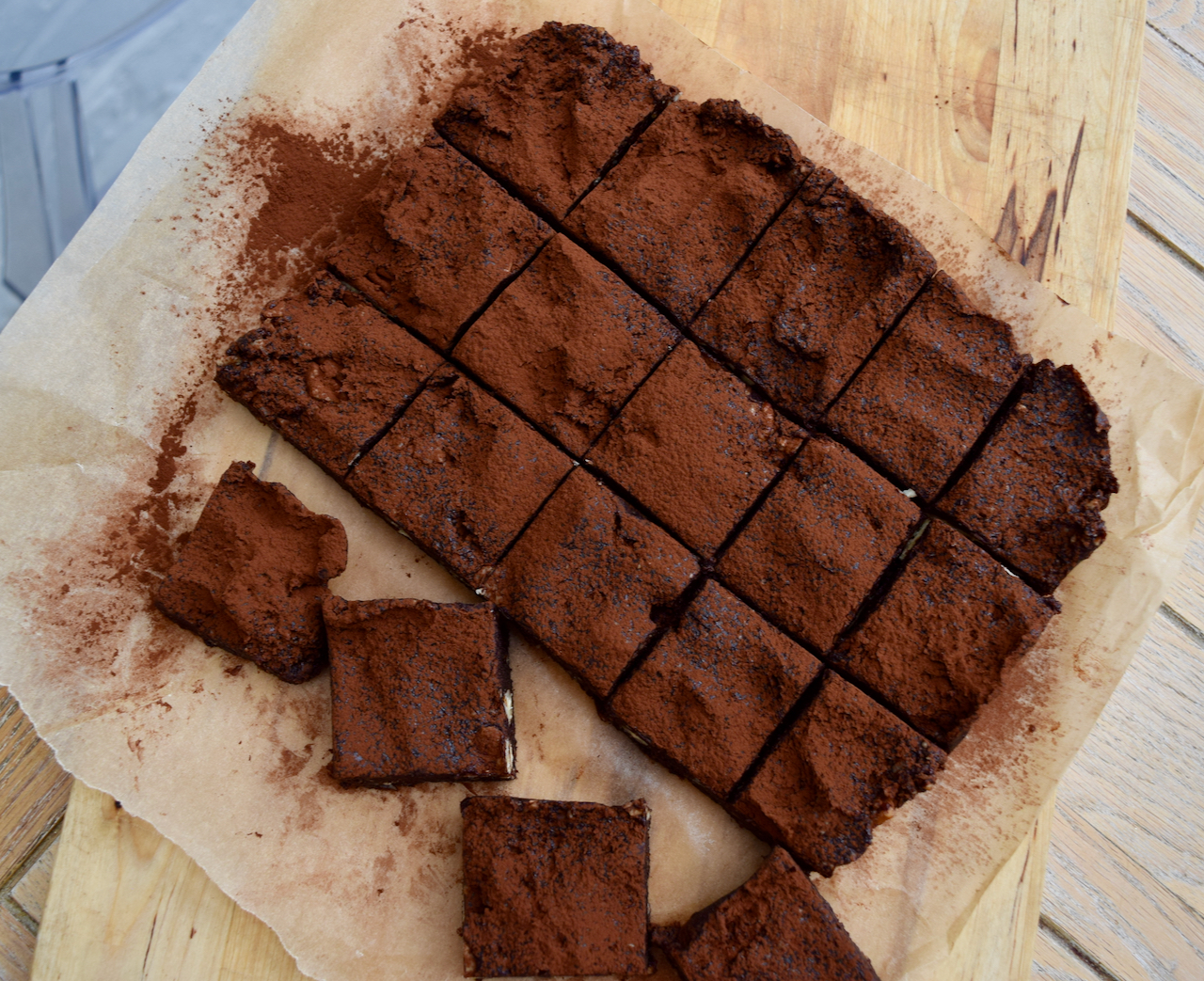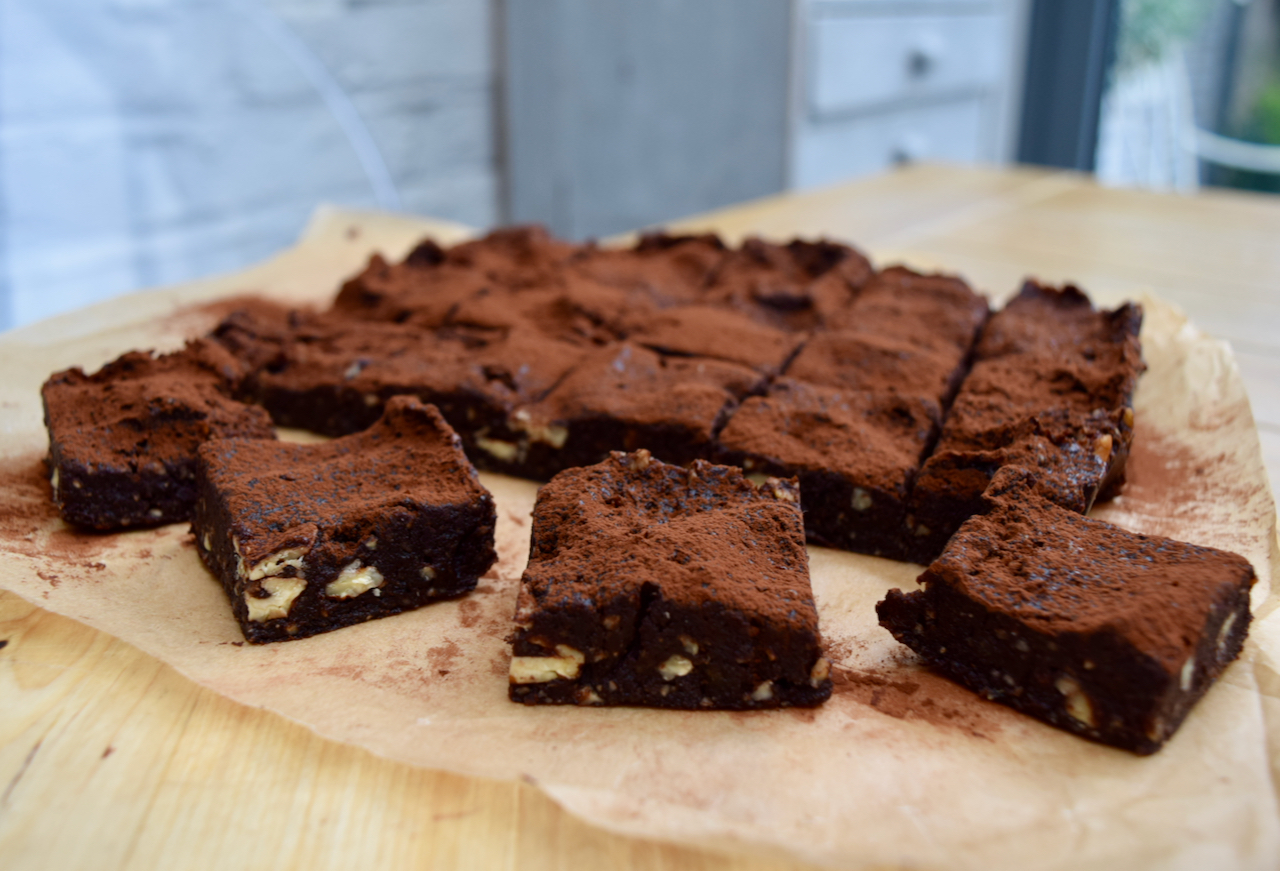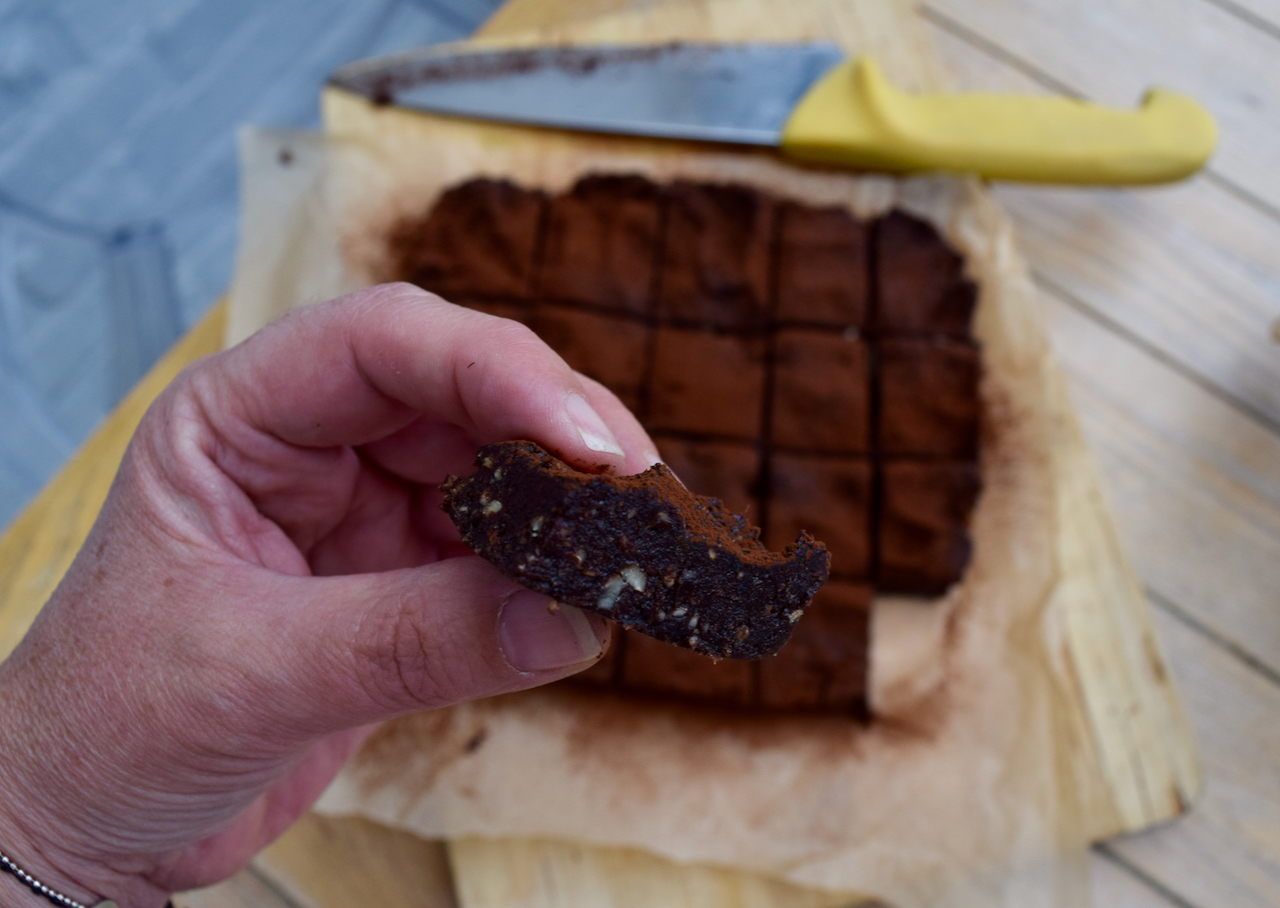 These are vegan, gluten free, refined sugar free and egg free unlike most of my other recipes. If I knew healthy eating could be this bloody delicious I would have made more of an effort a long time ago.
Lucy x
No Bake Healthy Brownies recipe
Makes 16 to 20 pieces, cutting skills dependent
You will just need a food processor or blender and a lined 7inch or 18cm square tin
350g dates, I used Medjool, if on the dry side, soak for 15 minutes in boiling water
250g nuts, half ground, half added crumbled, I used pecans
50g cocoa powder
1 teaspoon vanilla extract
A large pinch of salt
40-60ml espresso or strong coffee, start with less and add more if needed
A teaspoon of extra cocoa for dusting
If your dates are on the dry side, start by soaking them in boiling water for 15 minutes then draining well.
Add half your chosen nuts to the food processor or blender until you have a fine, breadcrumb consistency. Add the drained dates, cocoa powder, vanilla and salt and process well until you have a stiff dough.
Pour in a little of the coffee and process until you have a softer dough, adding more until you have a smooth, soft but not sticky consistency. Crumble in the final 125g pecans, stir through, or process briefly, then tip the dough into your lined tin. Flatten the top until level-ish then cover and pop in the fridge for a couple of hours until set.
Remove from the tin, dust with a little extra cocoa through a sieve or tea strainer then cut into 16 to 20 modest squares. Devour 3 in one go then store the rest, well covered, in the fridge for at least a week.