Golden Syrup Madeleines Recipe
March is a pricey month in our house. It's both my nephew's birthdays, and this year they are big ones, 13 and 16 *love you boys*, my mother's birthday, the dog's birthday and this Sunday, it's Mothering Sunday. These occasions are all super important and we love celebrating them, however, birthdays are not cheap. So to honour my wonderful Mother, Madeleine, this Sunday I am sharing this elegant Golden Syrup Madeleine's recipe. And don't tell her, they are quite a cheap treat to make.
These tiny, soft cakes are sweet and simple and make a super pretty gift for Mothers or anyone with a sweet tooth. They are the perfect accompaniment to any afternoon tea or after dinner coffee or to serve with my delicious Ice Cream or Chocolate Mousse recipes. In fact, I would find any excuse to nibble on these beautiful little treats. Golden Syrup is one of my favourite flavours for anything, but in a baked item it really does reach a new level of tastiness. The syrup imparts a butterscotch-like fragrance which makes the Madeleines really quite irresistible. This tasty recipe comes from A Slice of Tart blog, with thanks to them.
Even if your Mother's name isn't Madeleine, these delicate little sponges are a perfect Mother's Day gift. Just pop them in an elegant bag with a festive ribbon and you will be offspring of the year and your Mother's favourite child for the next 364 days at least.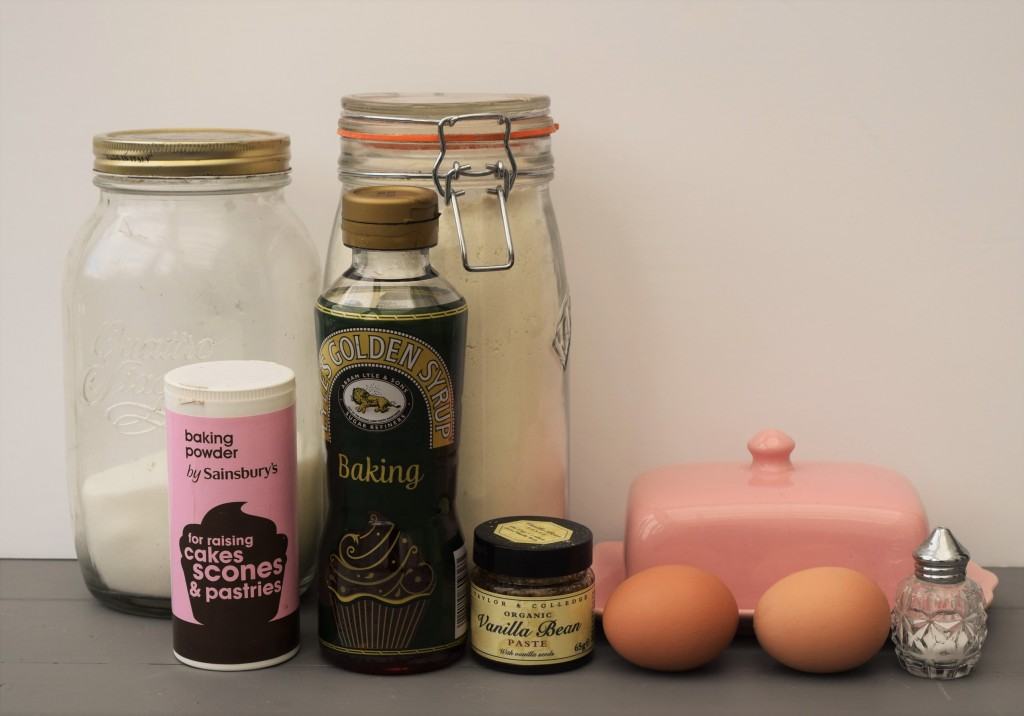 Here are the simple ingredients for these fancy little cakes. And I remembered everything, well done me. This is a great recipe, the only testing part being some full on whisking to ensure you have incorporated a whole lot of air.
Make a start by pre heating the oven to 160 degrees fan assisted. Measure out the butter then melt in the microwave or in a saucepan over a low heat.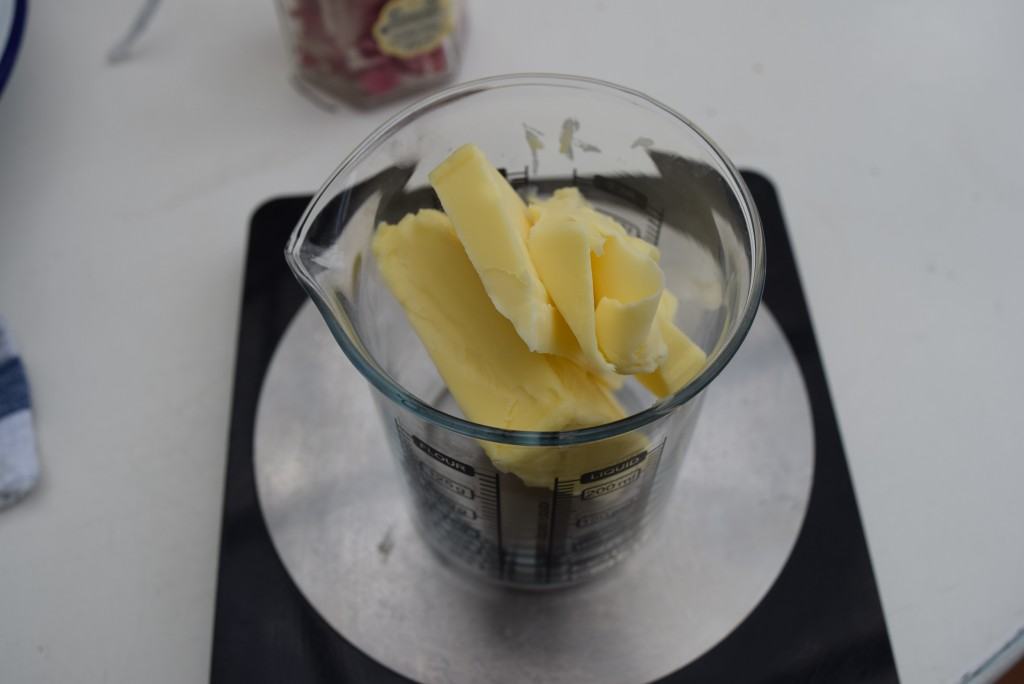 Once this has melted pour in two tablespoons of my favourite Golden Syrup and stir well. Add some vanilla then leave this to cool for a moment while you crack on with the eggs *lame*.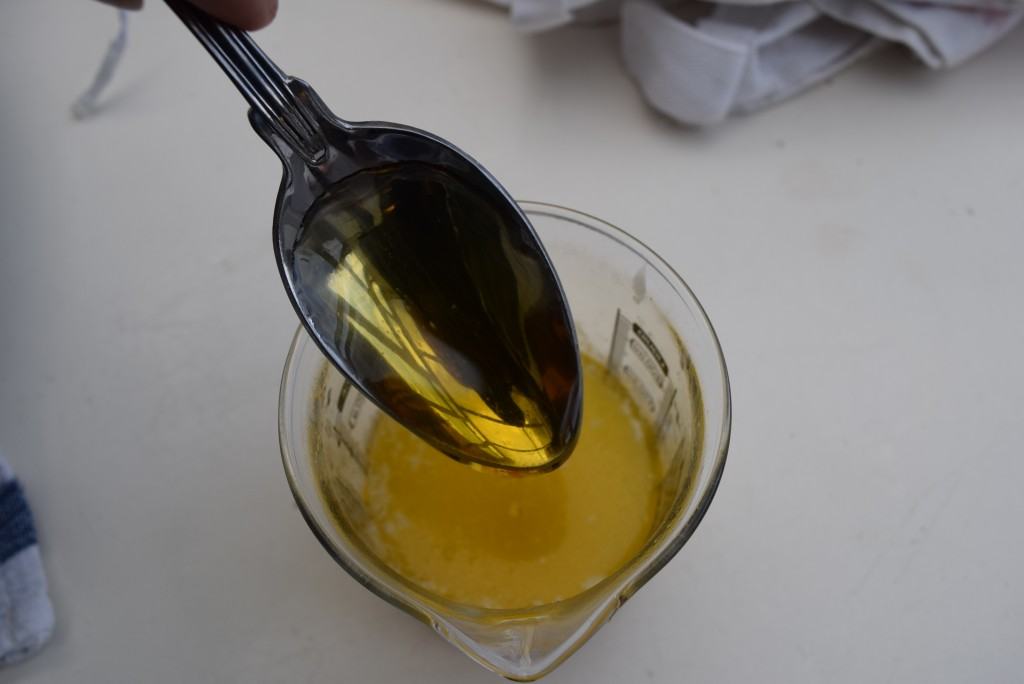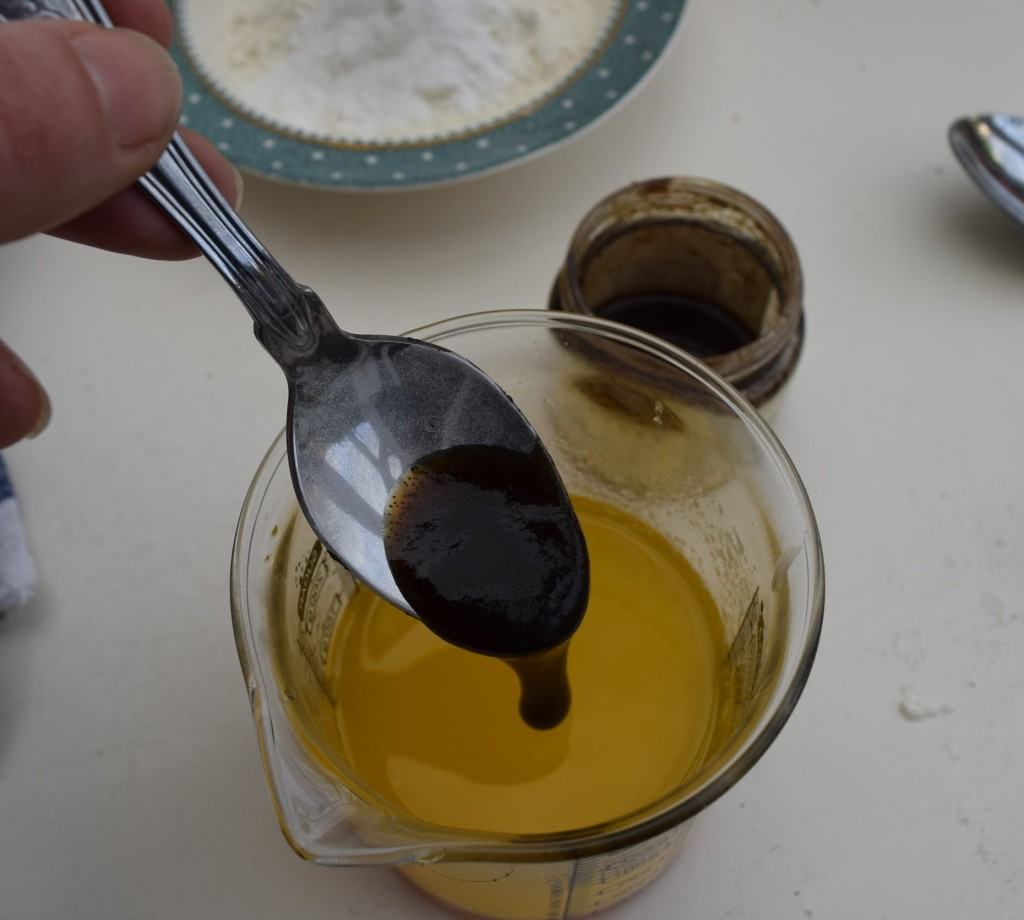 Take your stand mixer or a large bowl with an electric hand whisk and add the two eggs. Follow in with caster sugar and a pinch of salt.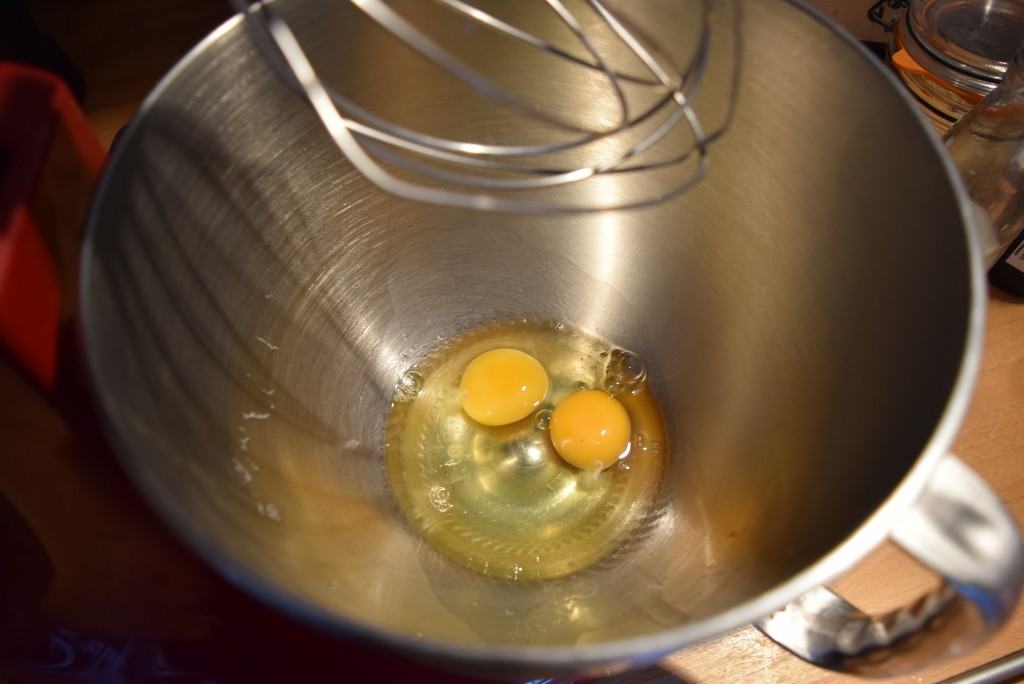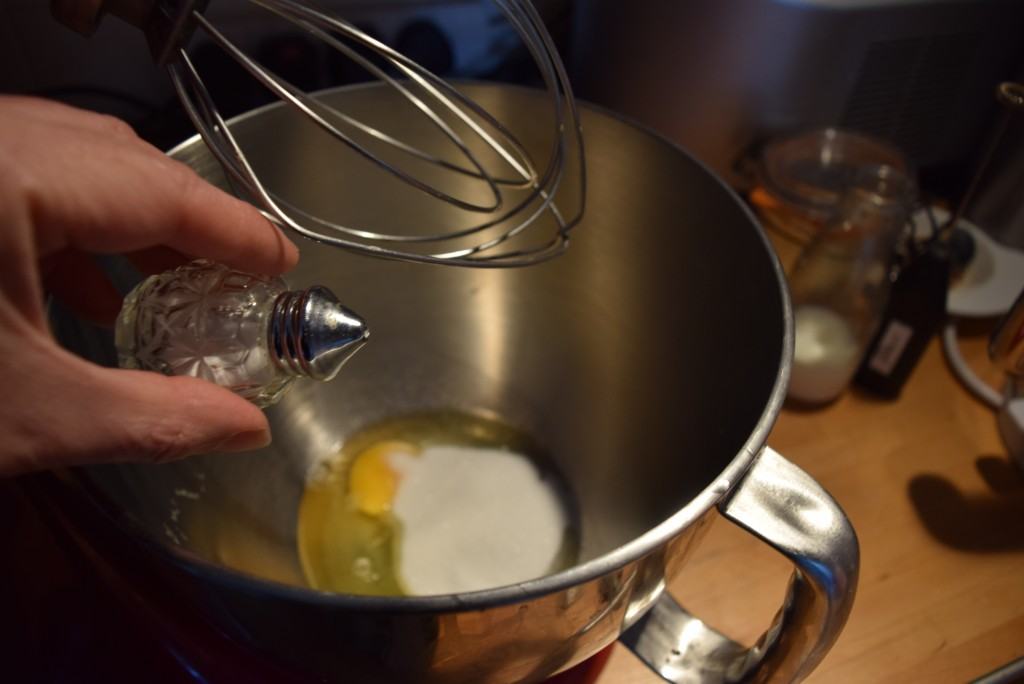 Whisk this mixture on high speed until the eggs are lighter in colour and they hold a trail. This can take around 3 to 5 minutes or more, dependent on your mixer.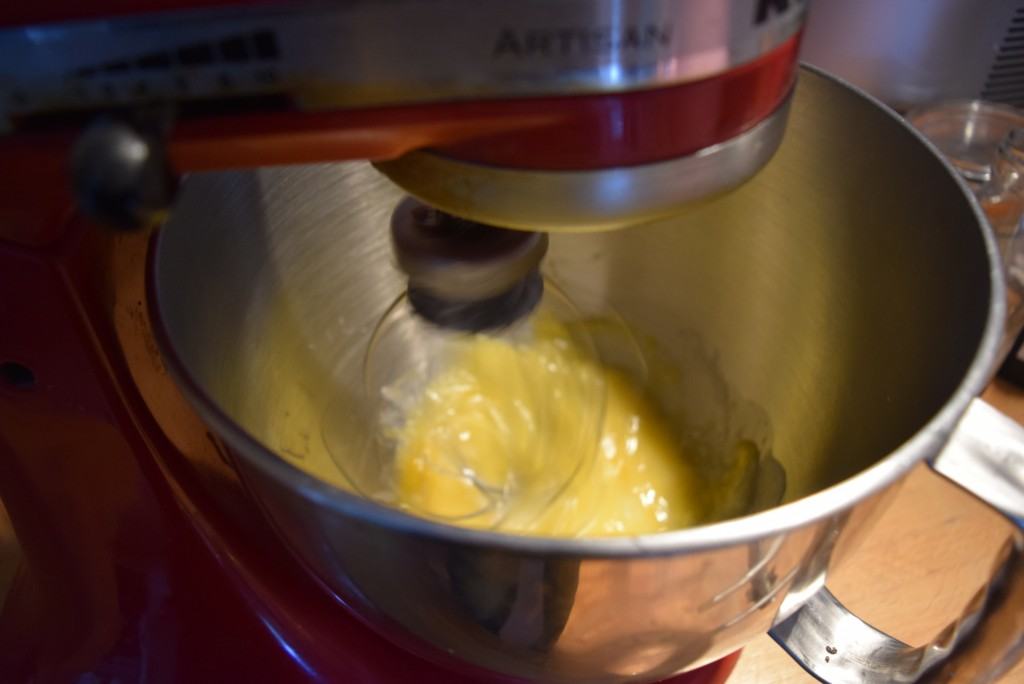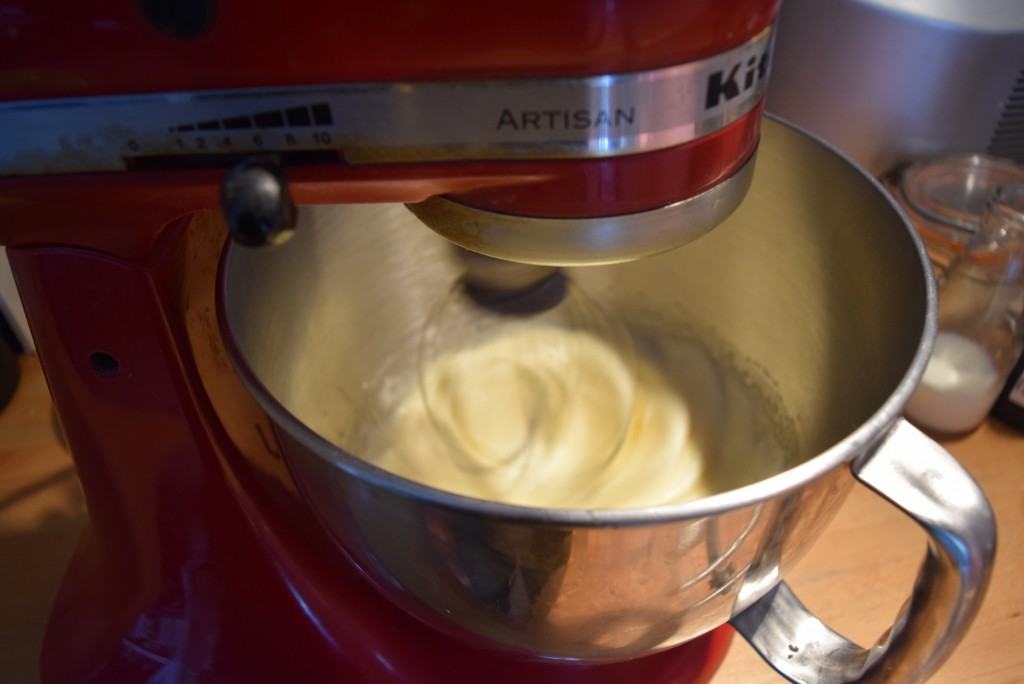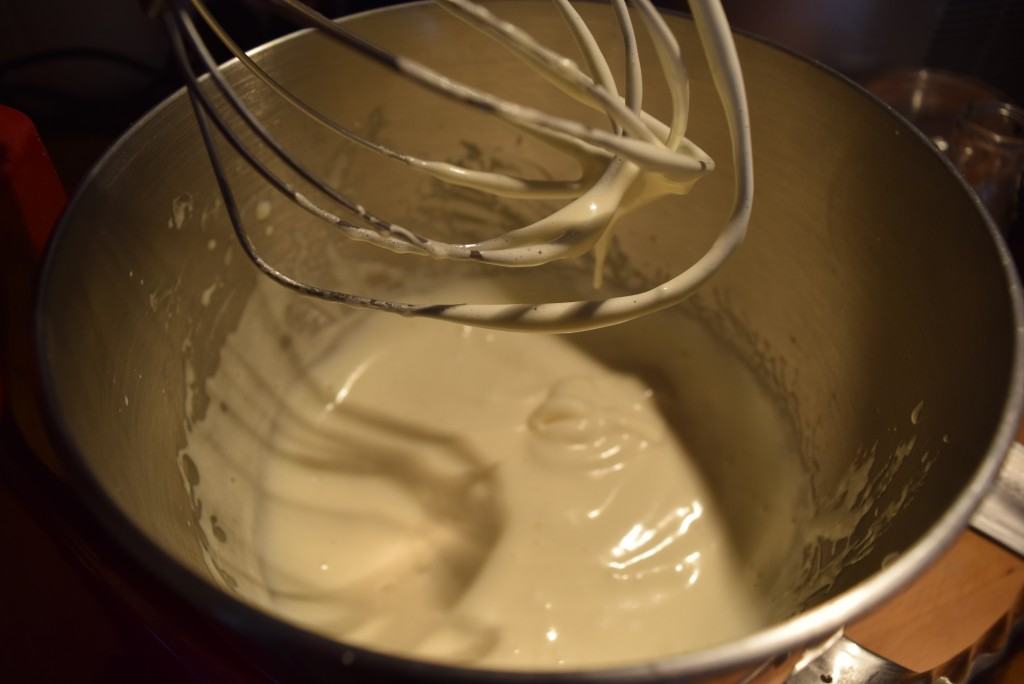 Once you have reached this super whipped stage, sieve in your flour and baking powder and pour on the melted butter, syrup and vanilla business.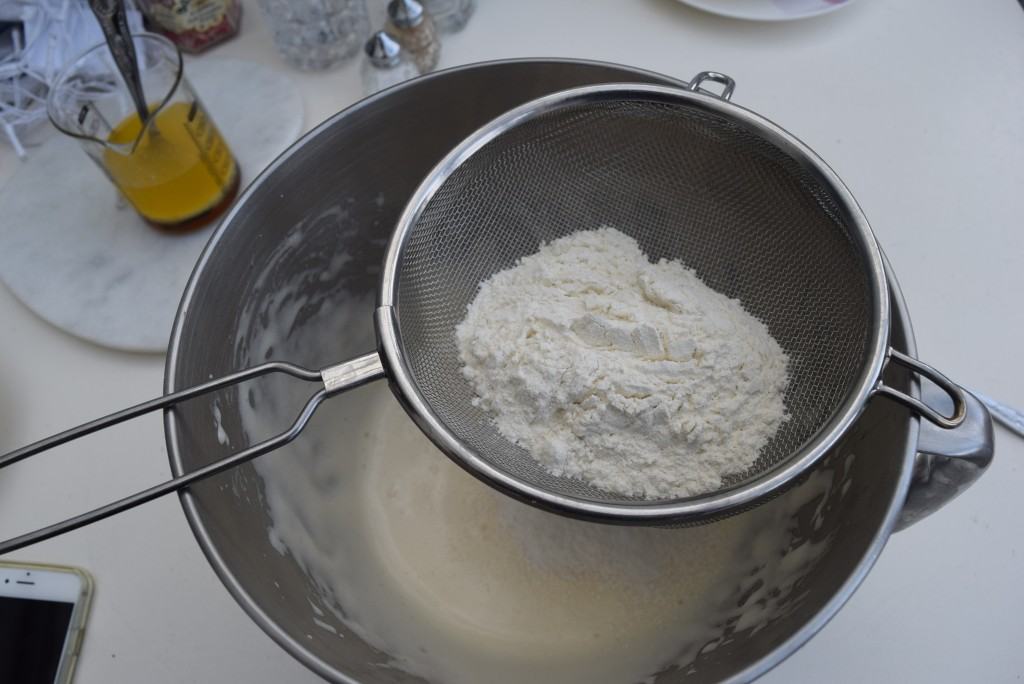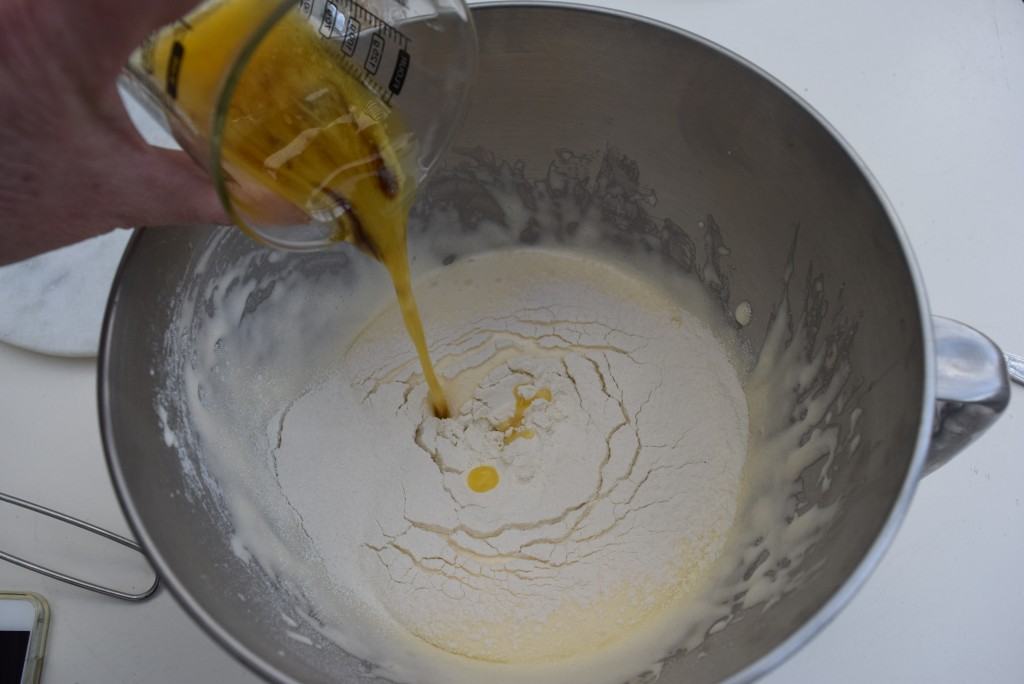 Fold these ingredients together, carefully, making sure you don't knock out all the air you've just spent 3 to 5 minutes putting in.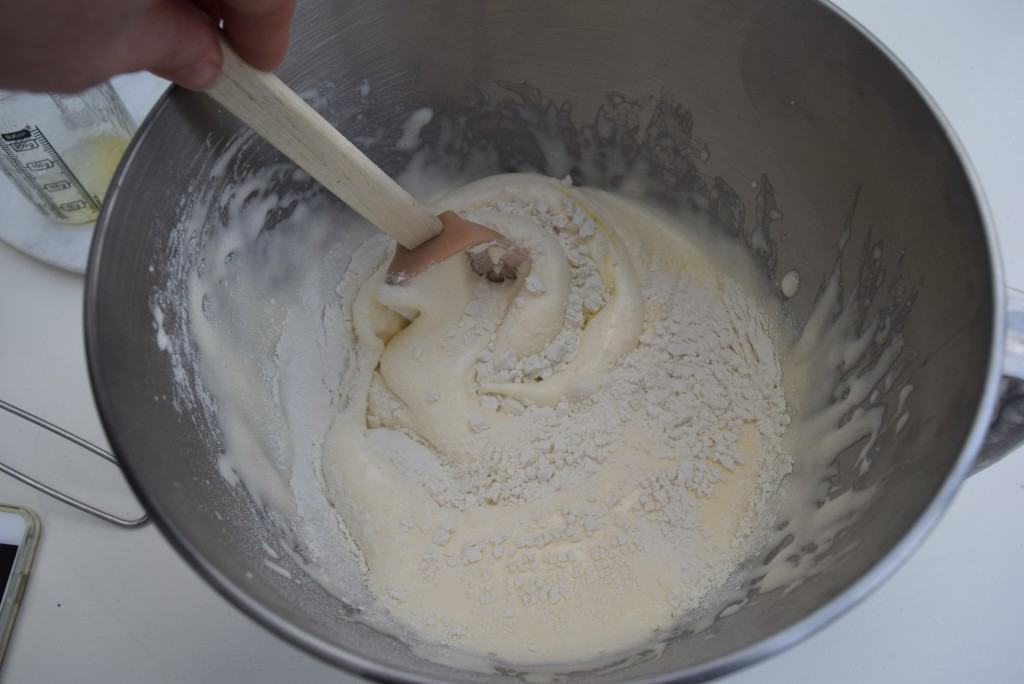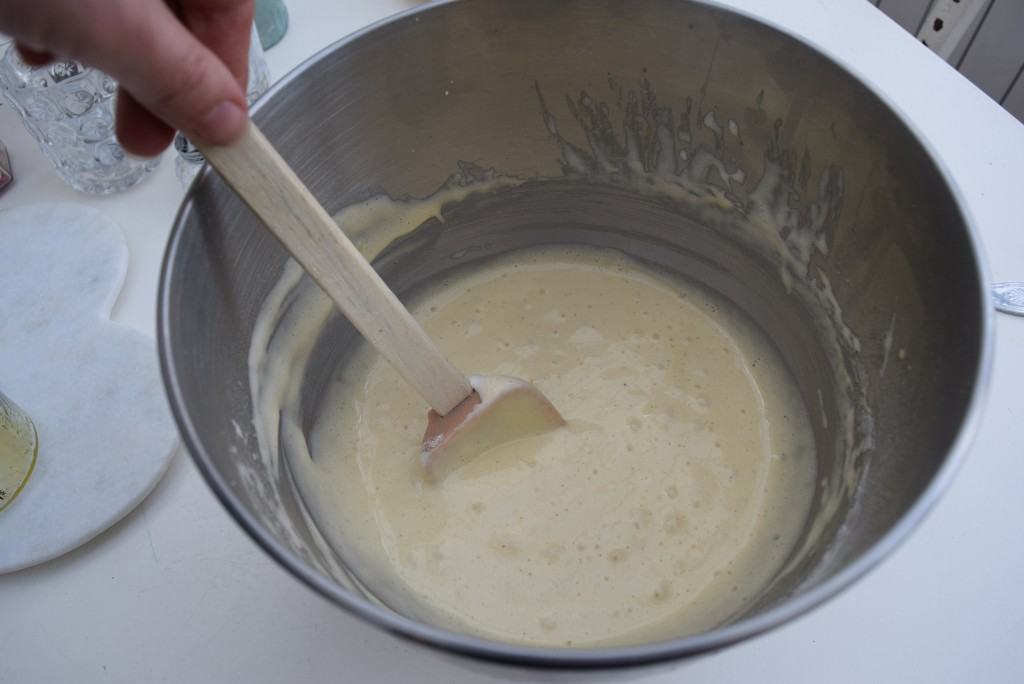 Very carefully spray oil or butter and flour your madeleine trays. I would recommend butter and flouring as mine did stick a little with just the oil.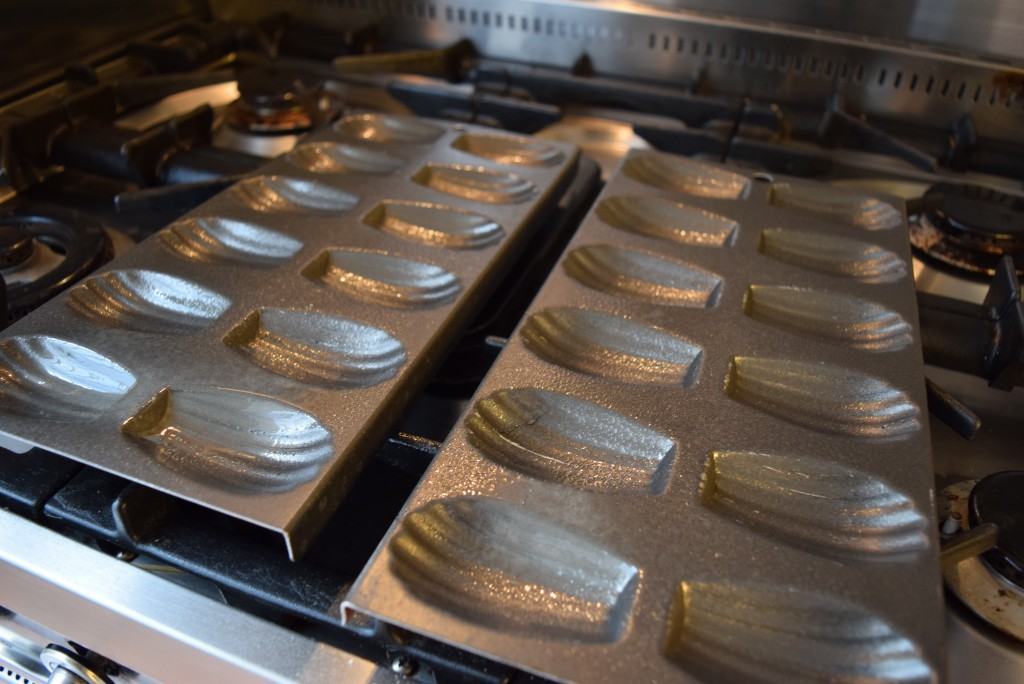 Spoon the sweet, fluffy mixture into each recess, don't overfill, but don't be tight either, you want your Madeleines to be plump.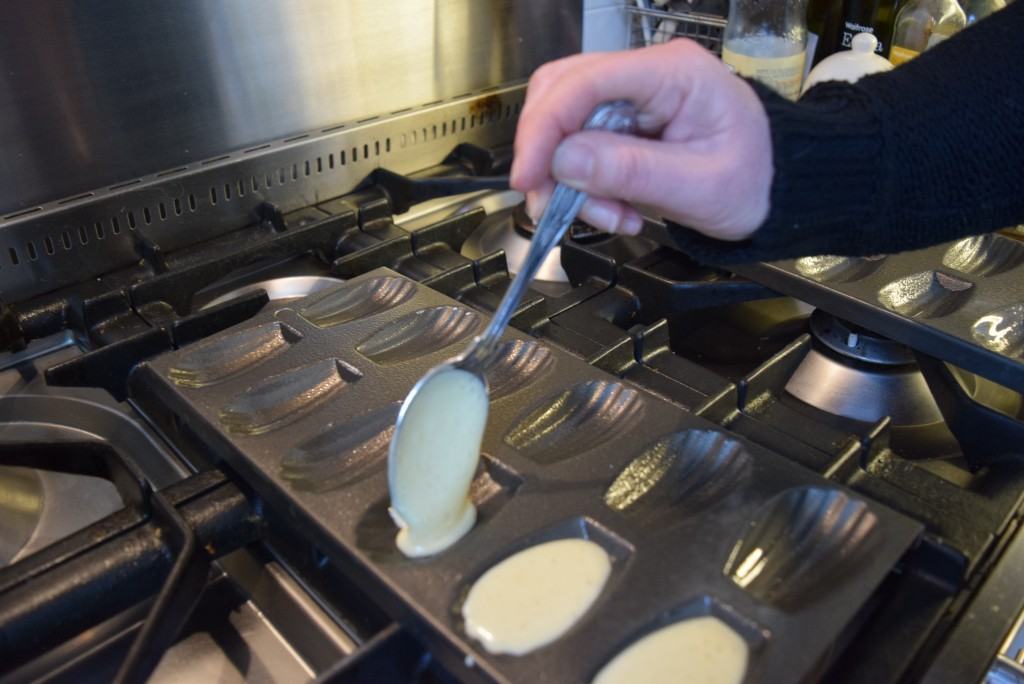 With thanks to George for the slightly blurred photo of my pudgy hand.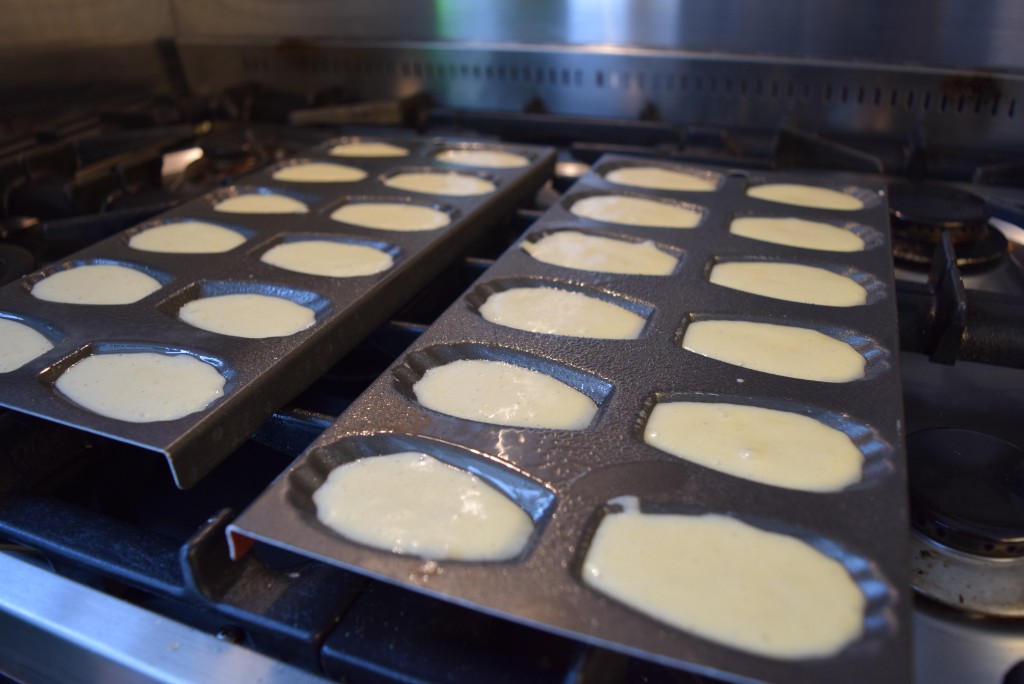 Pop these tasty morsels into the oven and cook for around 8 minutes or until golden and slightly risen. You may need to repeat this process as I did,  as I only have 2 tins and the mix makes enough for 3 tins.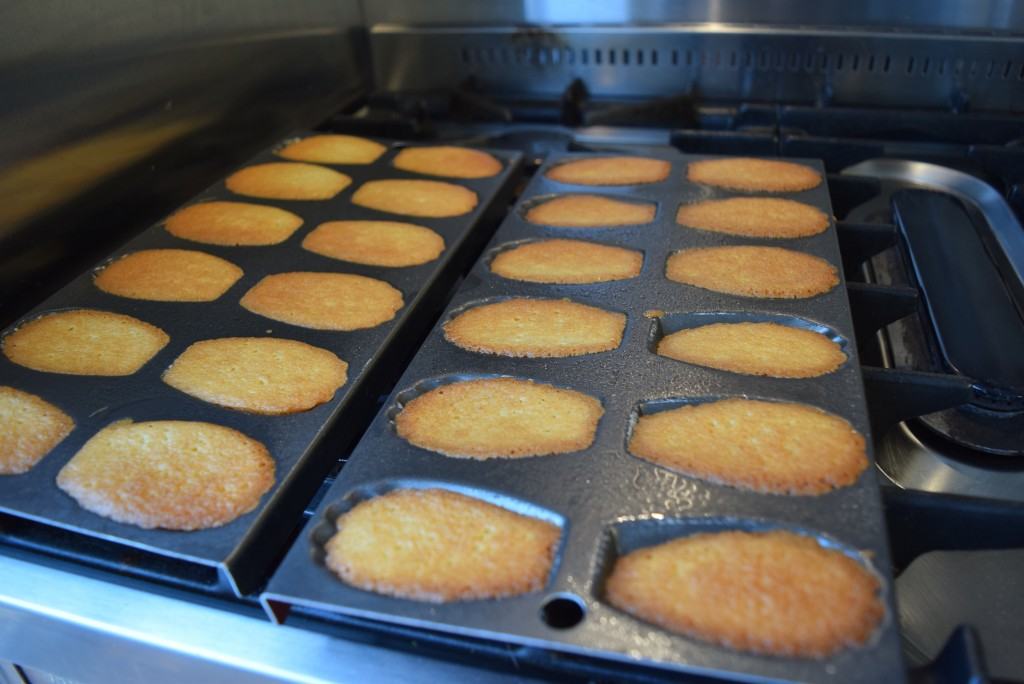 Leave them to cool for a moment before laying your Madeleines onto a wire rack to cool. I ate a couple which stuck in the tin, I am such a trooper, I make such sacrifices for you.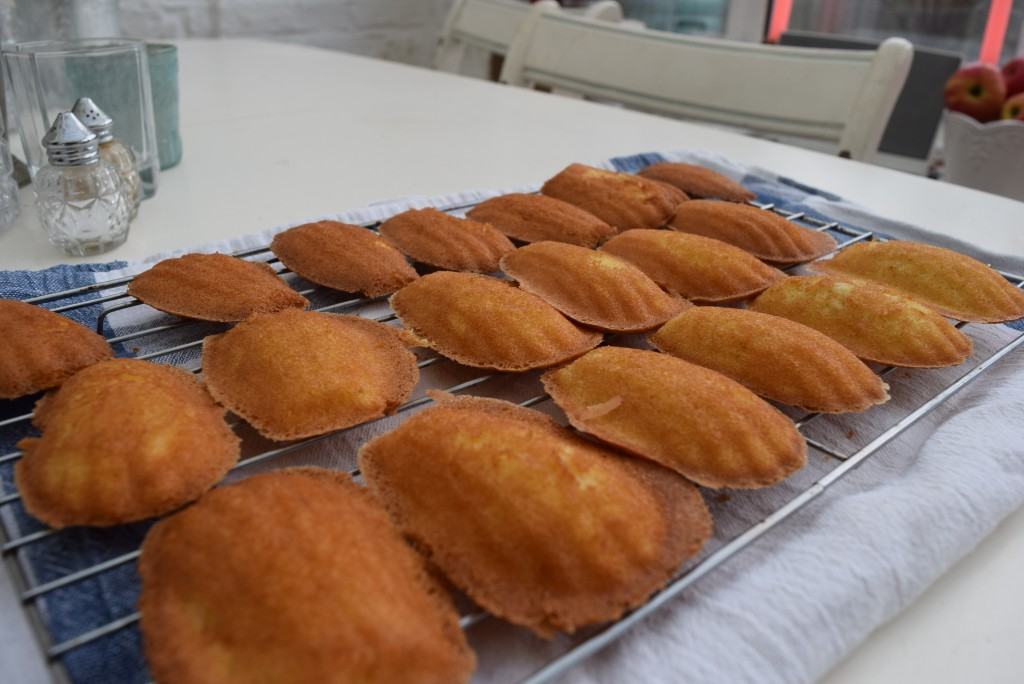 Dust these warm mouthfuls of sponge with icing sugar and serve however and whenever you please.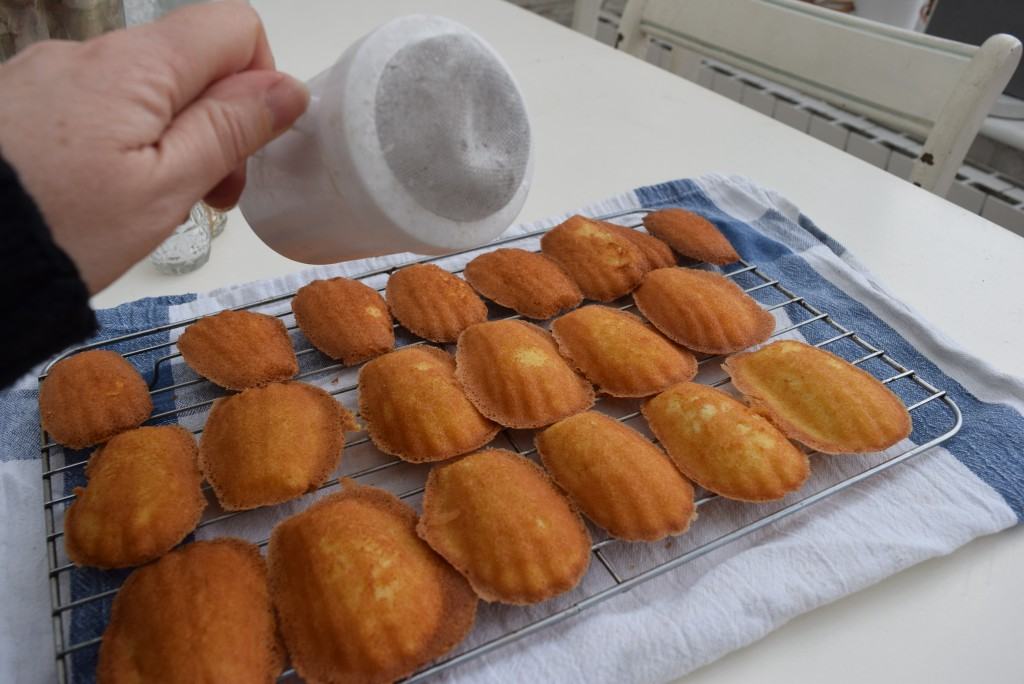 The icing sugar also serves to cover up any crap bits which may have stuck in the tin.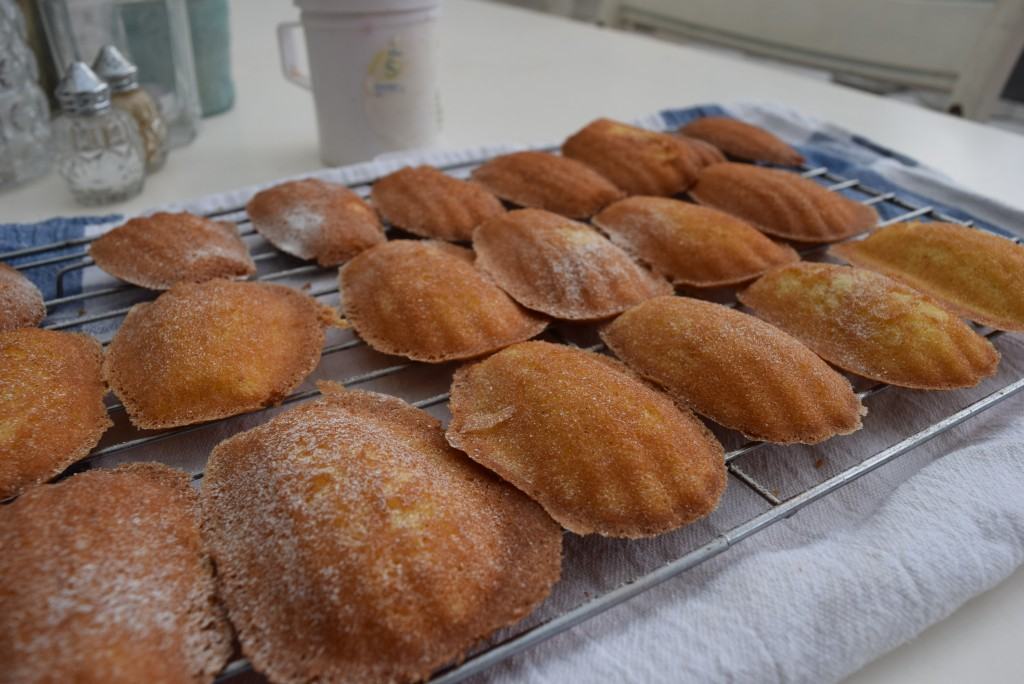 I chose to serve these with ice cream as this is one of my Mother's favourite things. And the combination of warm, syrup sponge and ice cream is something to really be revered.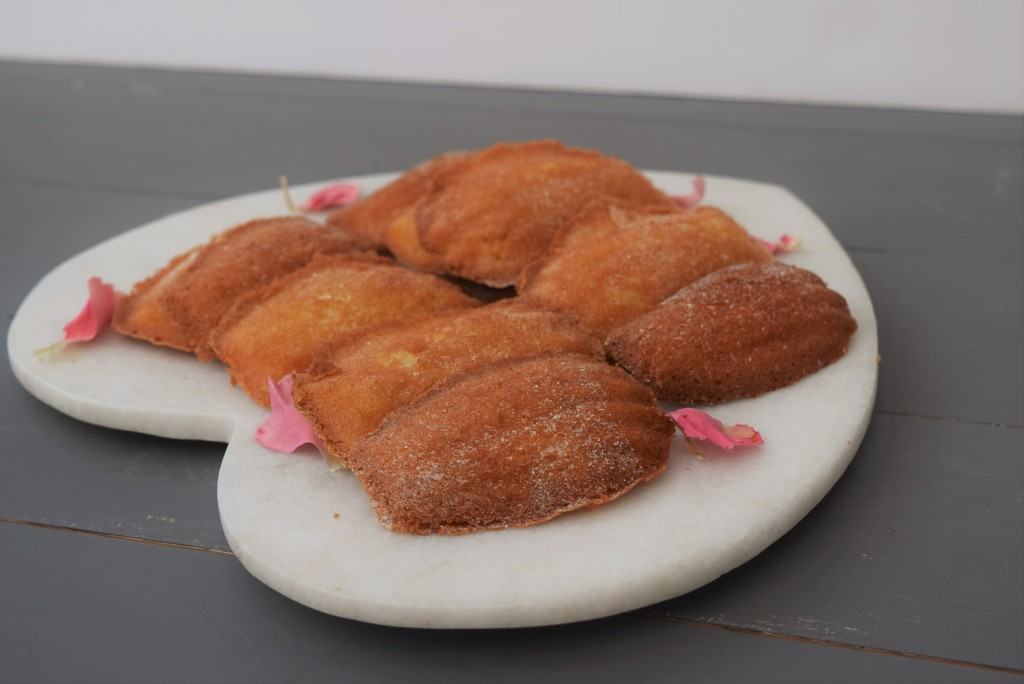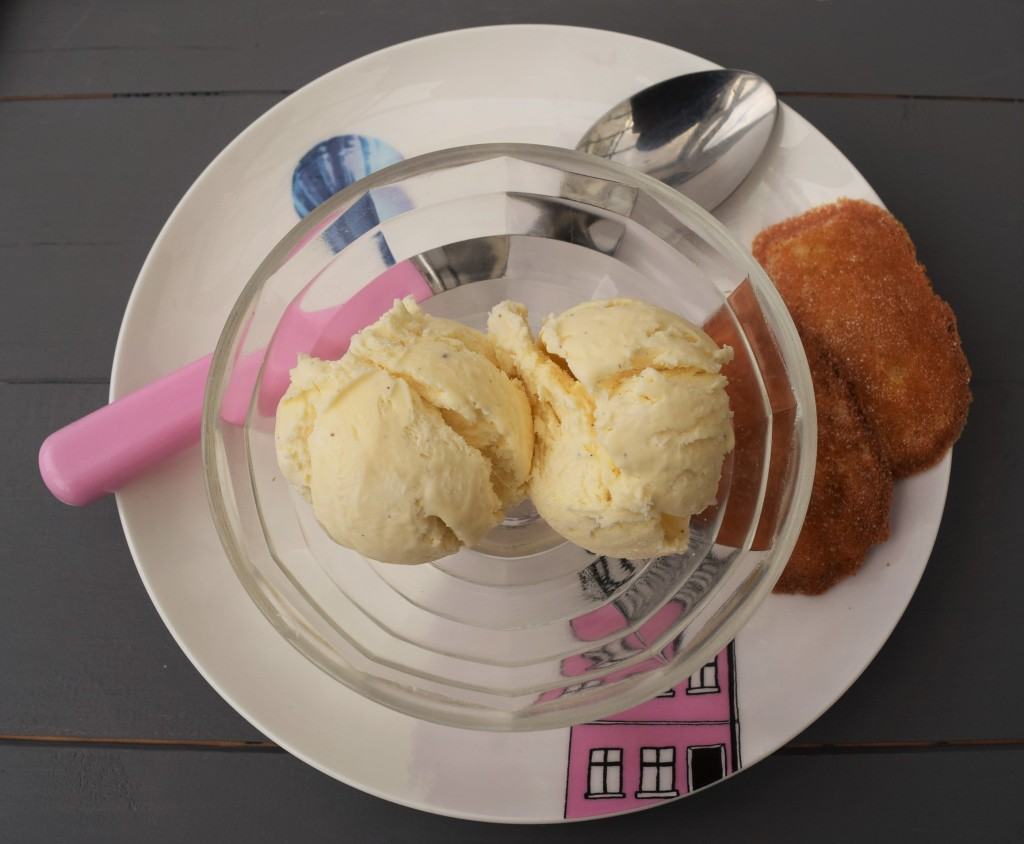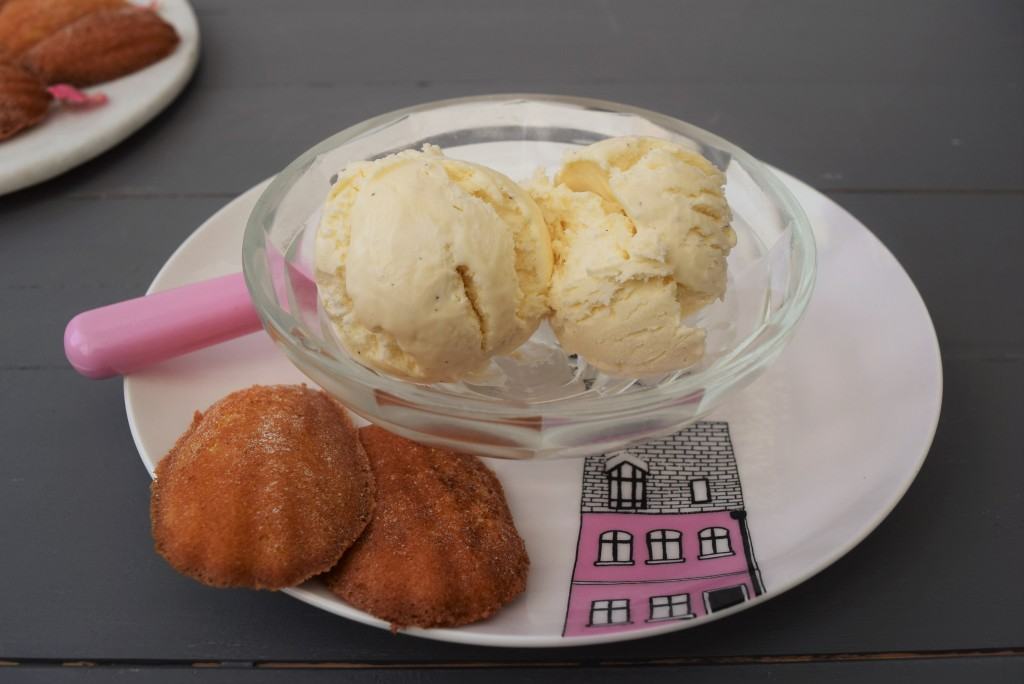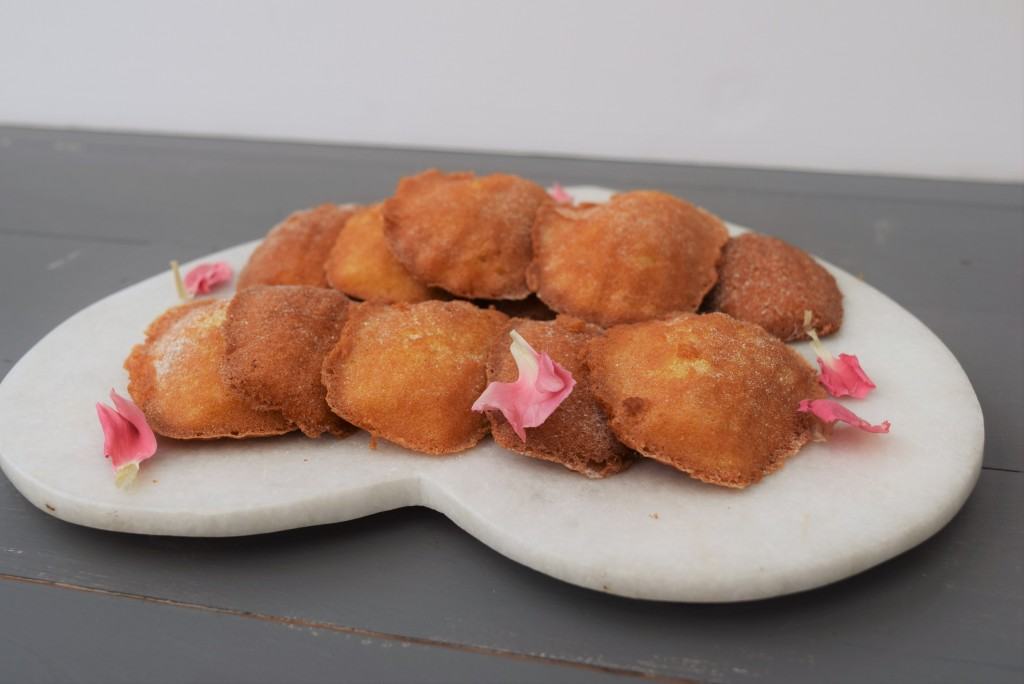 Mothering Sunday is a time to love, honour and remember Mothers, Grandmothers, Aunts, Sisters, in fact any important motherly figures in your life. I am certain they will love these stylish little Golden Syrup Madeleines and will in turn love you right back. I can vouch for the fact they go quite nicely with a glass of fizz too, so that may be a thought for your Sunday afternoon tea.
Happy Mothering Sunday for Sunday. Especially if your name's Madeleine.
Lucy x
Golden Syrup Madeleines Recipe
Makes around 36 tiny Madeleines
You will need 2 Madeleine trays or mini muffin tins, buttered and floured, and a hand or stand whisk
100g butter
2 tablespoons golden syrup
1 teaspoon vanilla extract or paste
60g caster sugar
2 eggs
a pinch of salt
75g plain flour
1 teaspoon baking powder
Pre heat the oven to 160 degrees fan assisted and spray oil or butter and flour two madeleine tins.
Take a heatproof container and melt the butter either in the microwave or in a small saucepan. Stir through the two tablespoons of golden syrup and the vanilla and leave to cool.
In a stand mixer or large bowl with a hand whisk, whisk the eggs, sugar and a pinch of salt. This will take a while, up to five minutes on high speed, as you want the mixture to lighten in colour, increase in size and to be firm enough to hold a trail. When you have reached this point, sift in the flour and baking powder then pour in the cooled butter and syrup mixture. Fold this all together, not over-mixing, so you keep the air in the mix. Spoon it into the Madeleine tins, taking care not to over fill each recess, and pop in the oven for approximately 8 minutes, or until each Madeleine is lightly golden and risen. Leave to cool slightly before removing from the tin. Repeat until you have used all the mixture. Dust lightly with icing sugar and serve with ice cream, tea or coffee or just eat them on their own. These will keep for a couple of days in an air tight tin or they freeze brilliantly.