Beef and Basil Pasta Recipe
Welcome back minced beef, I've missed you. Not that it's really been away, but you just don't hear much talk of mince anymore. I was brought up on mince, through good times and the threat-of-mad-cow-disease bad times, my mother made delicious mince based supper dishes for us all and we loved them.
This super tasty Beef and Basil Pasta is shamefully easy, it's pretty much a one pot bolognese. This is based on an American Goulash recipe from the Spend with Pennies blog. Goulash, when I was at school, consisted of a tomato based beef stew served with pasta, but the American's have run with this and now it's a one pot pasta dish. I am not complaining, though, as it's a brilliant recipe and one I am happy to share with you.
This pasta is full of flavour, rich and hearty. And it's a big old dish, so you could halve it if you have smaller appetites in your house. If not, make the whole lot and enjoy any left overs the next day. It is even better on day 2, if it makes it that far.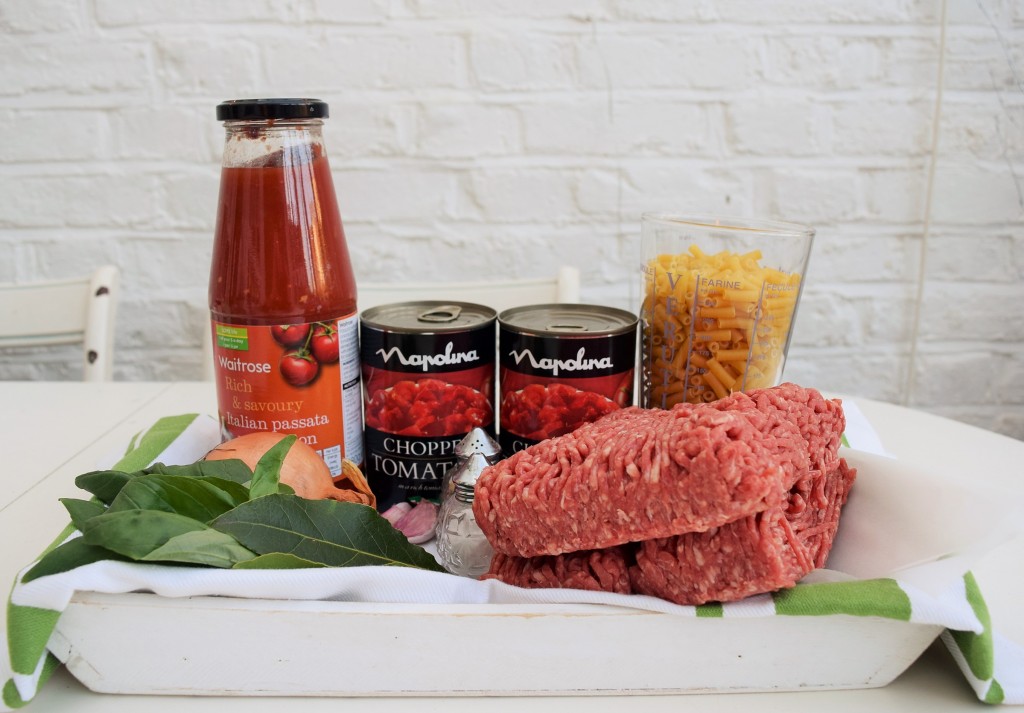 Here's the one pot supper line up. I have used bottled passata, but you could use a jar of pasta sauce instead. I also neglected to include the beef stock in the picture (and the dried herbs, I really am hopeless) – so here's one I made earlier.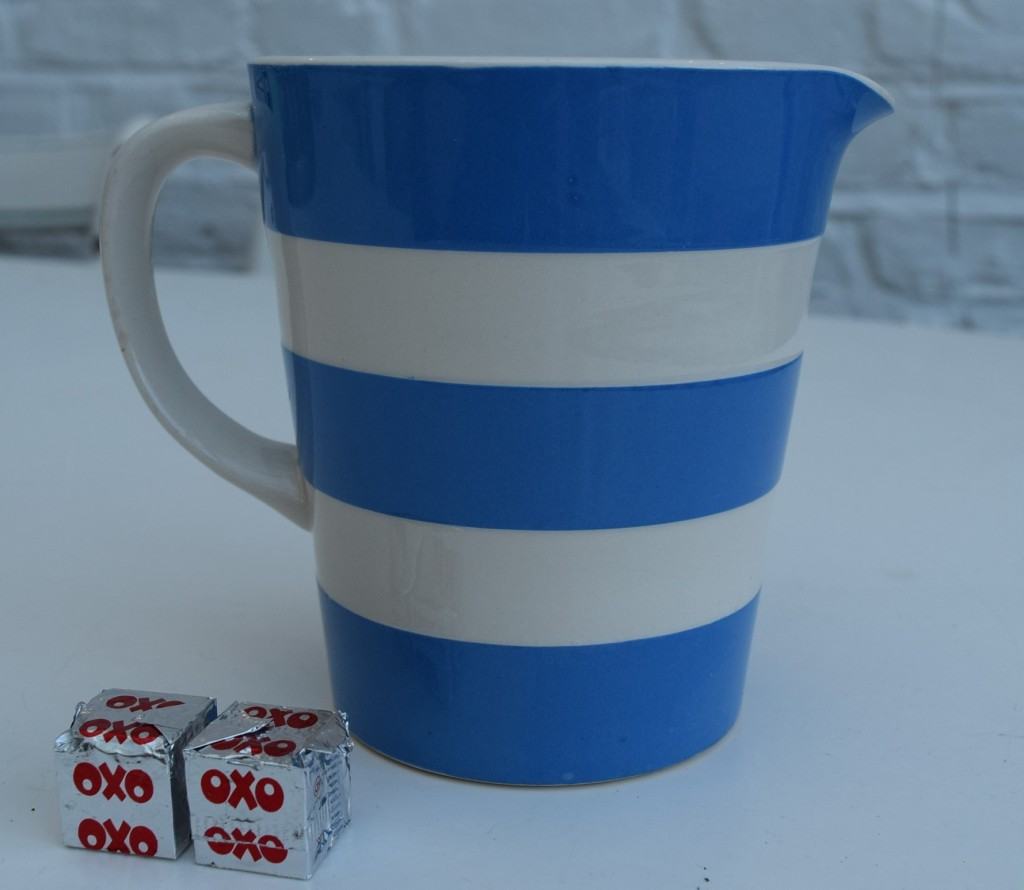 So to begin. Take a big saucepan and add a good splash of olive oil. Heat over a medium flame and then add the minced beef, finely chopped onion and garlic. Cook until the meat is well browned.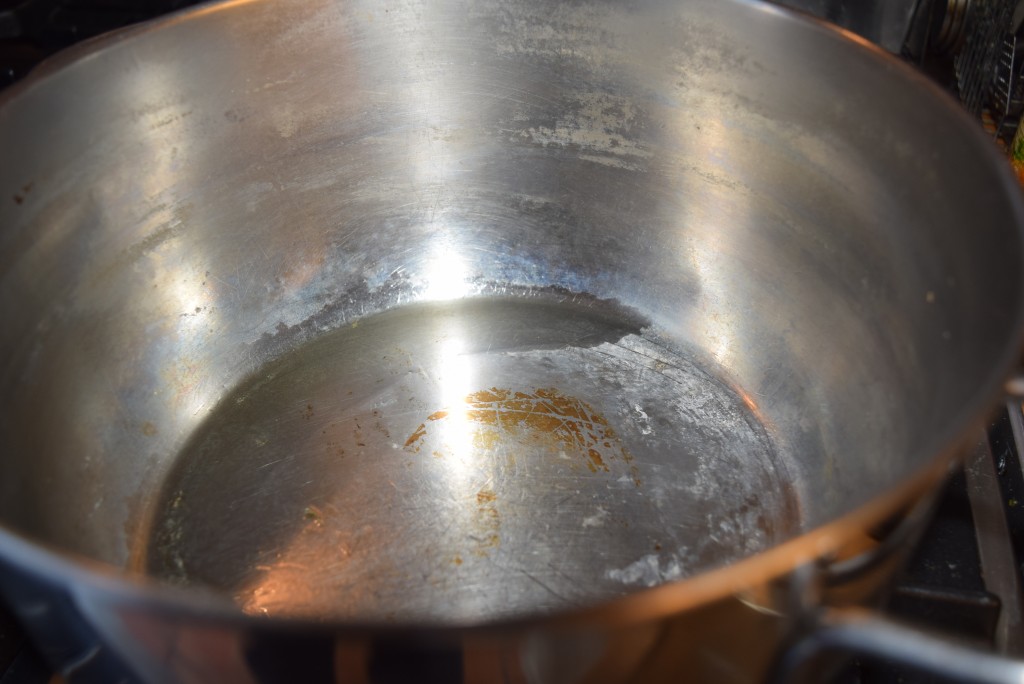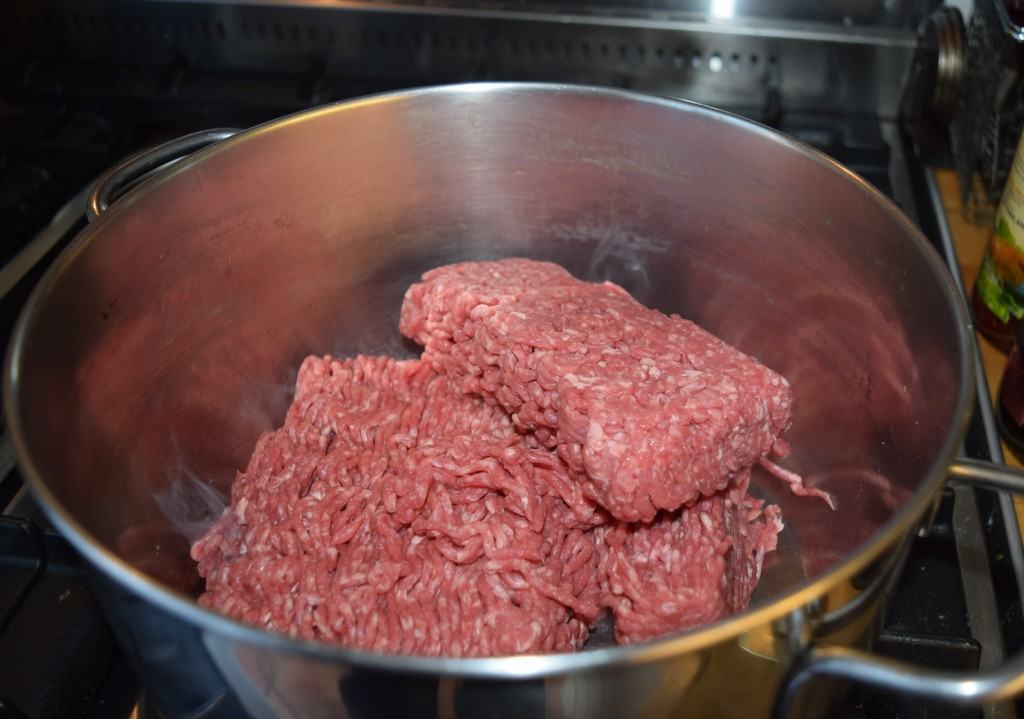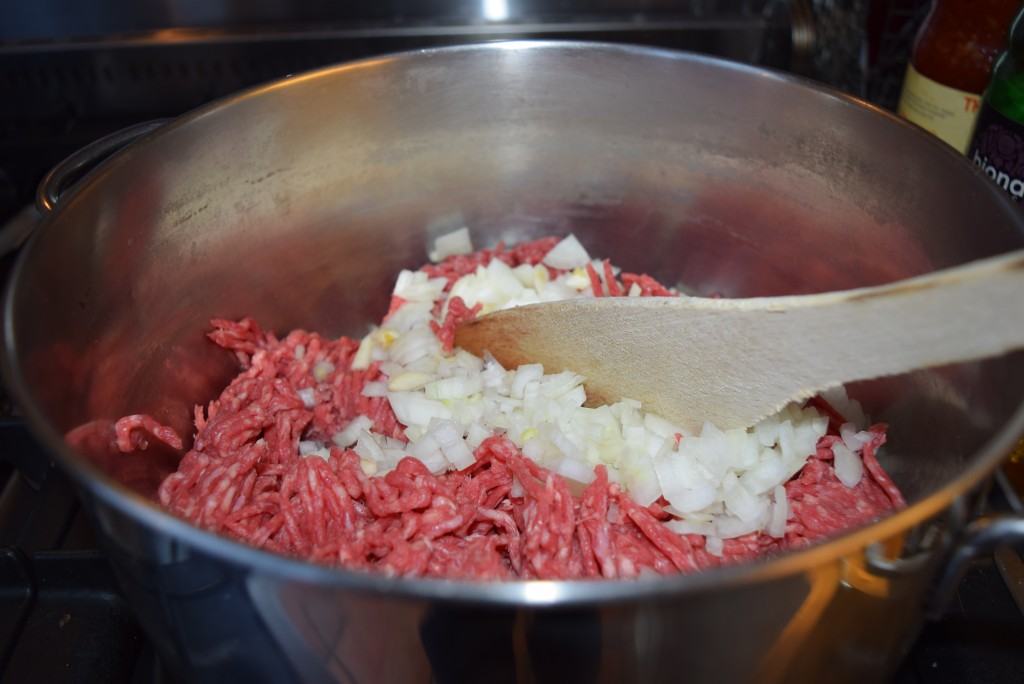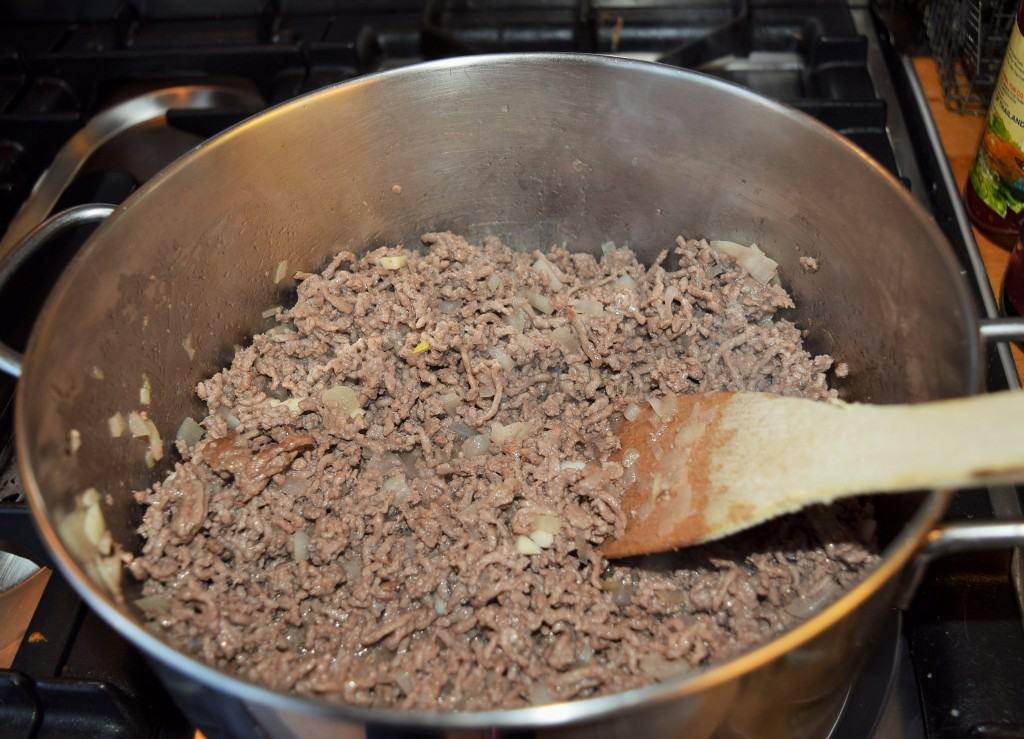 Drain off any excess fat from the mince then pour in the tinned tomatoes, jar of pasta sauce or half a bottle of passata, dried basil or oregano, teaspoon of sugar, water or beef stock and bay leaves. Give it all a good stir, add plenty of salt and pepper, then pop the pan lid on and leave simmering for 15 minutes.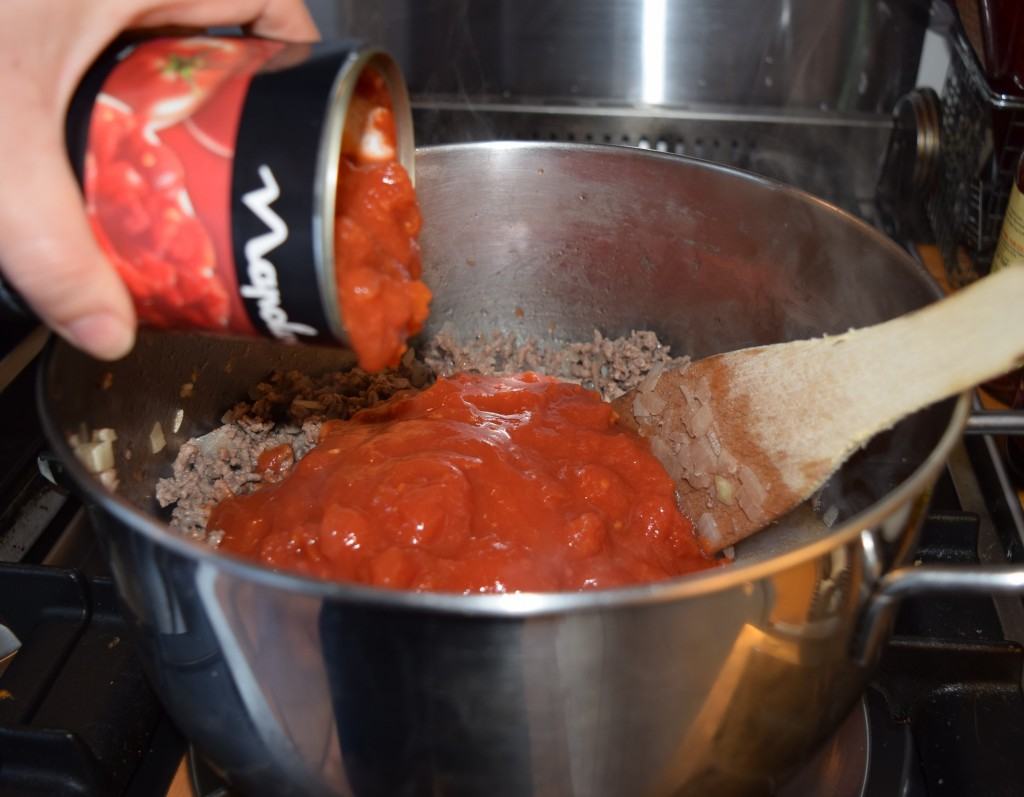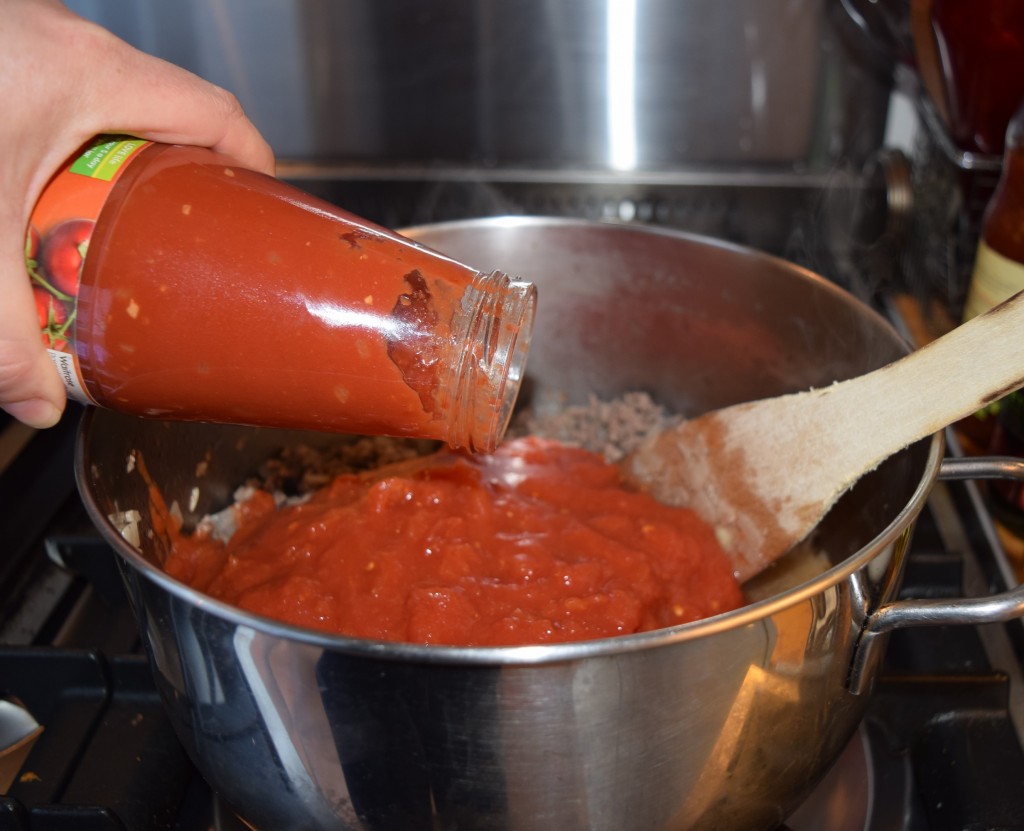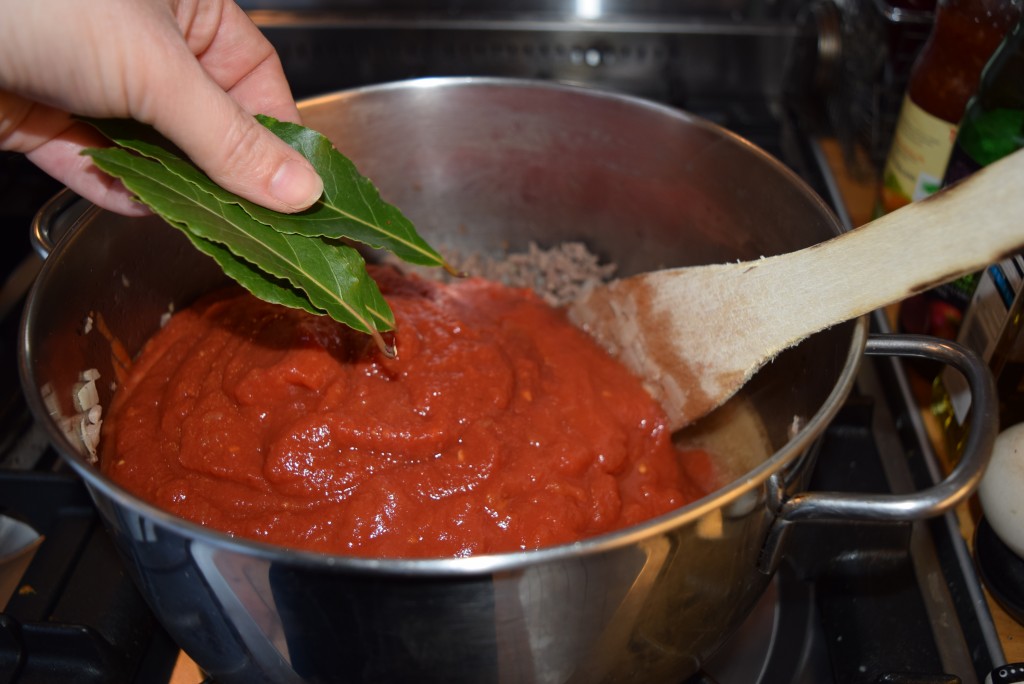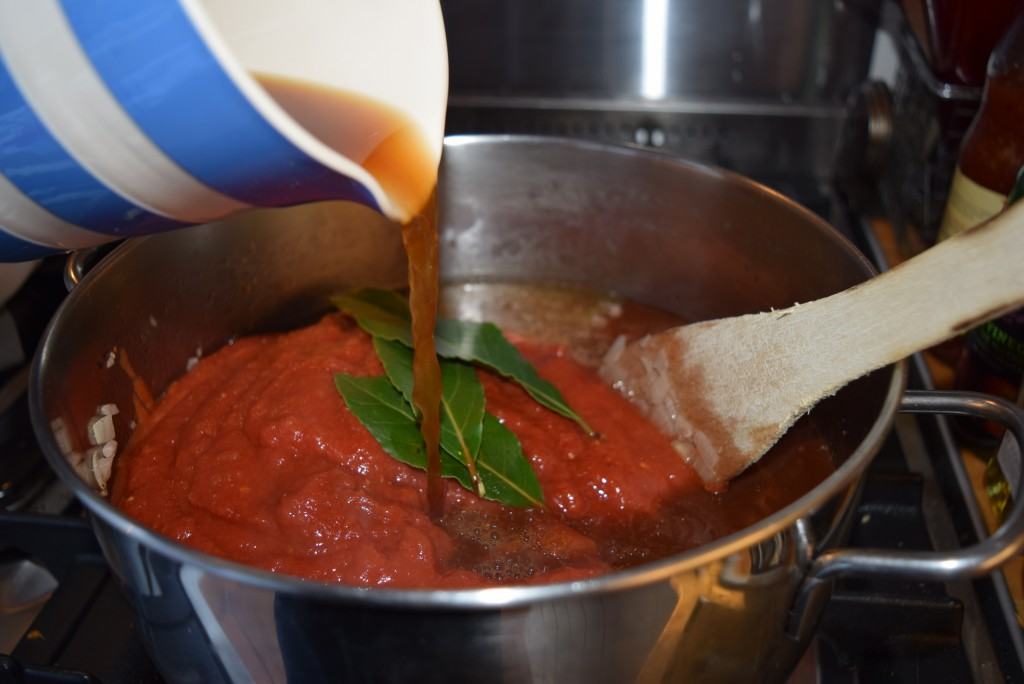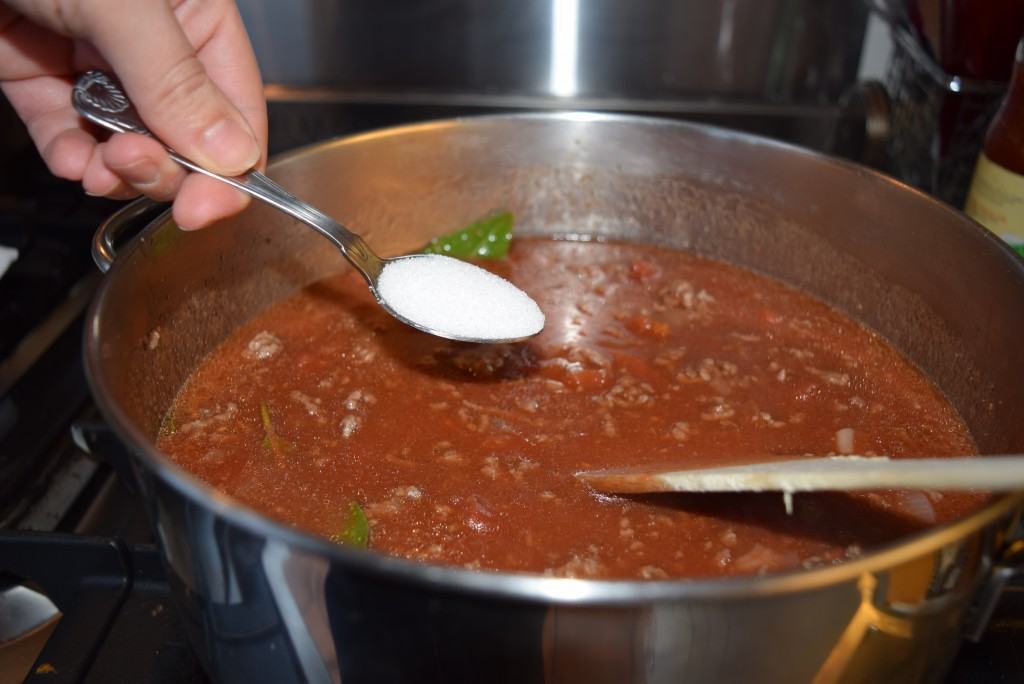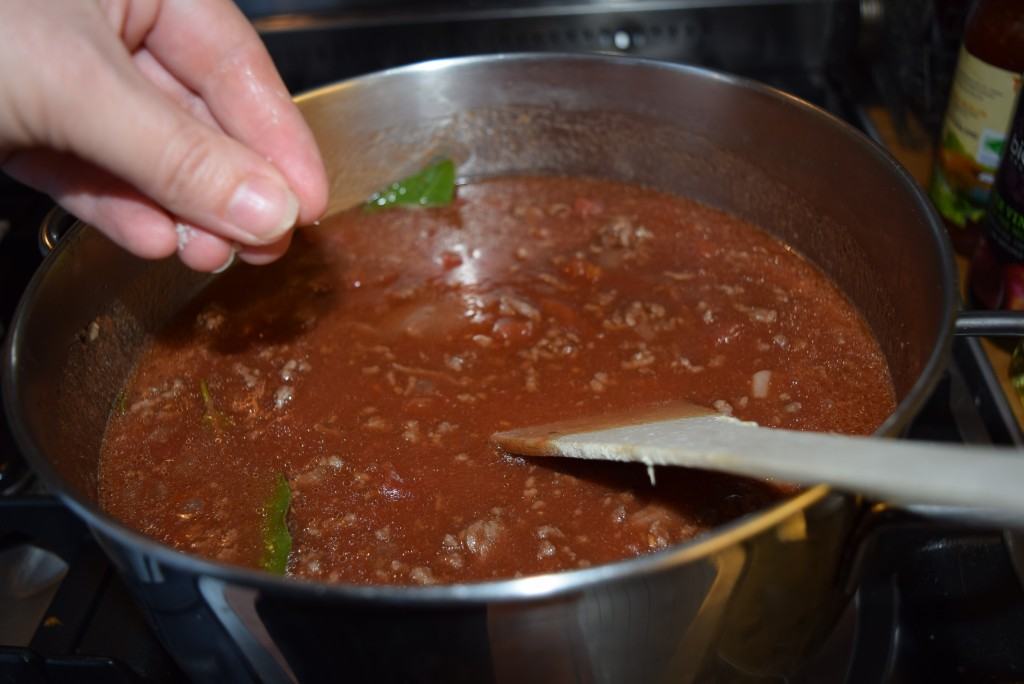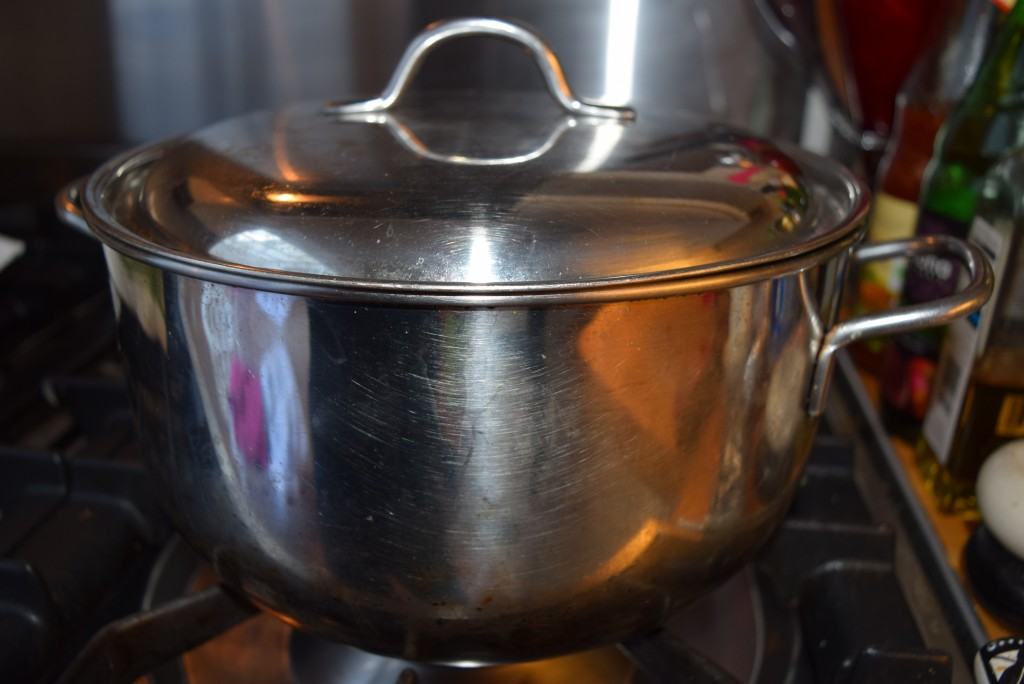 When your kitchen is starting to smell wonderful and snuggy, remove the lid and add the uncooked pasta. Give it another good stir then pop the lid back on for a further 25 to 30 minutes, but keep an eye on it towards the end of the time as you don't want the pasta sticking to the bottom of your pan.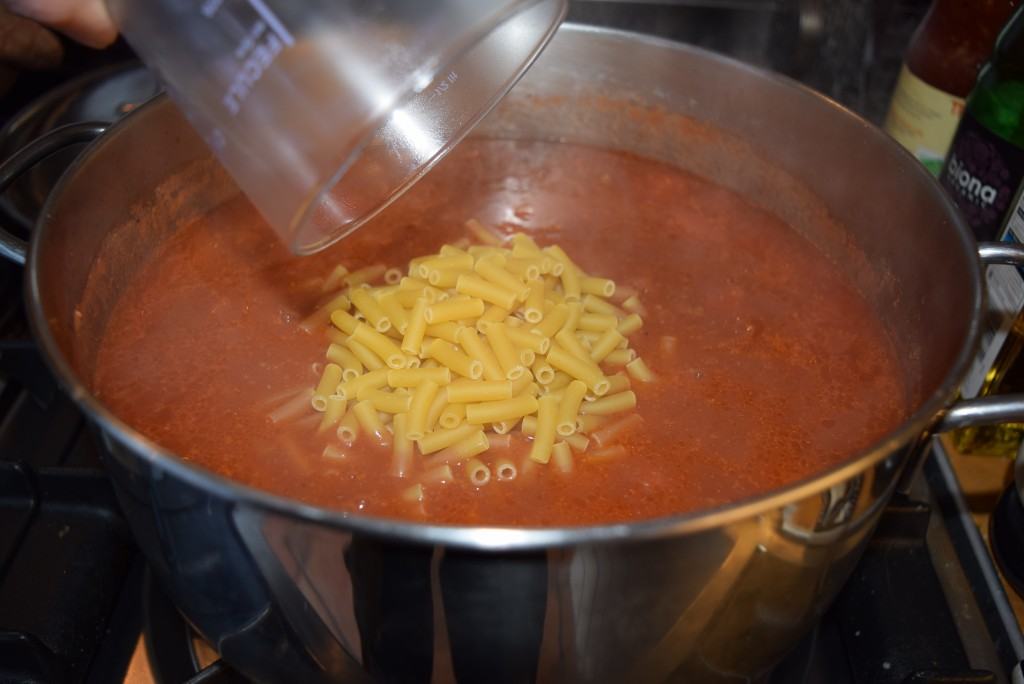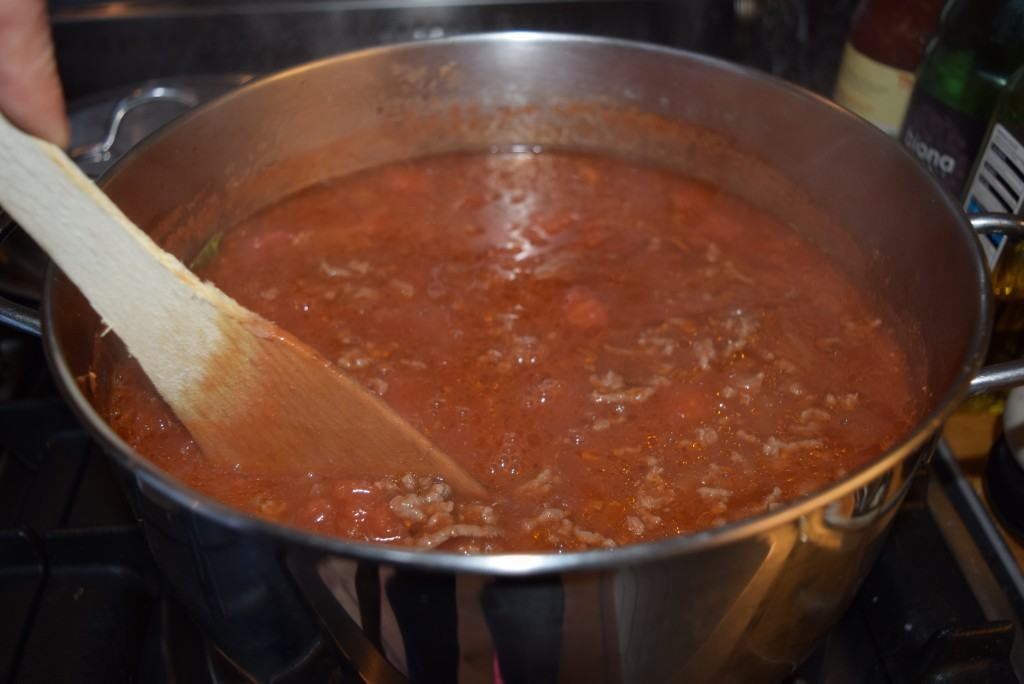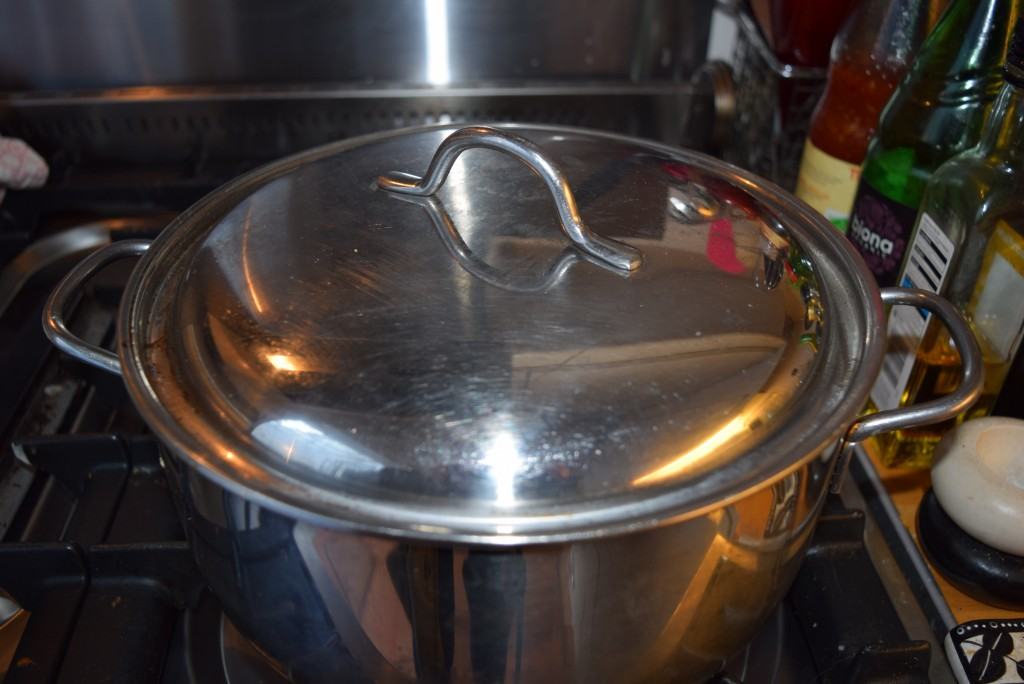 And then, that's almost it for this one pot wonder. Just another good stir and whip out the bay leaves.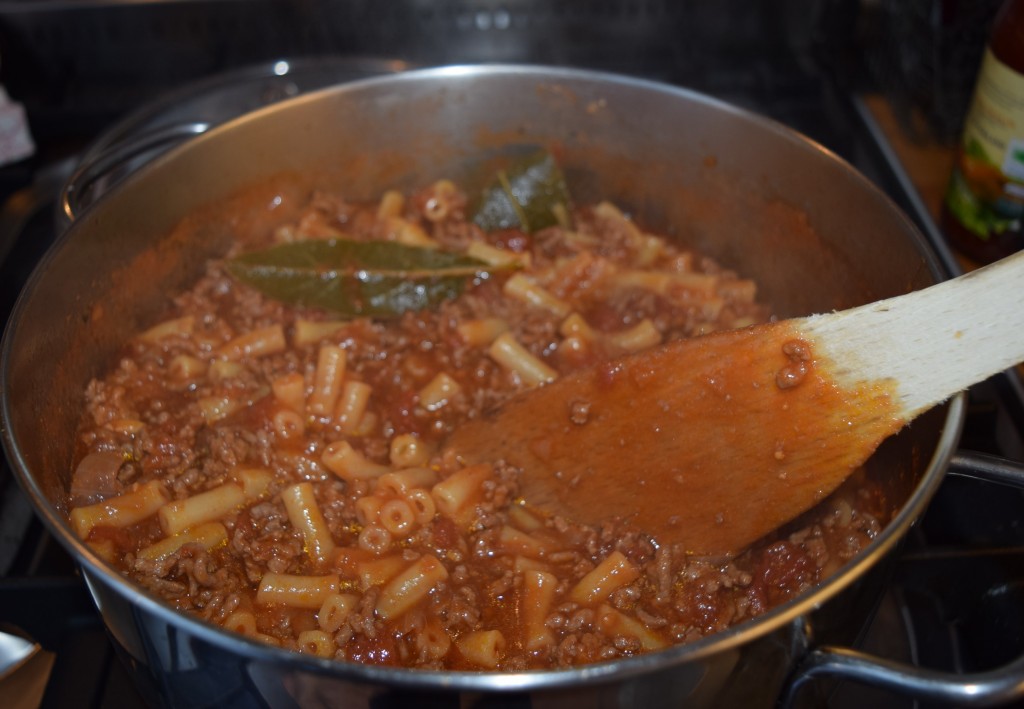 Then pop in your freshly chopped basil, check for any additional seasoning then let it sit for 5 minutes or so to settle.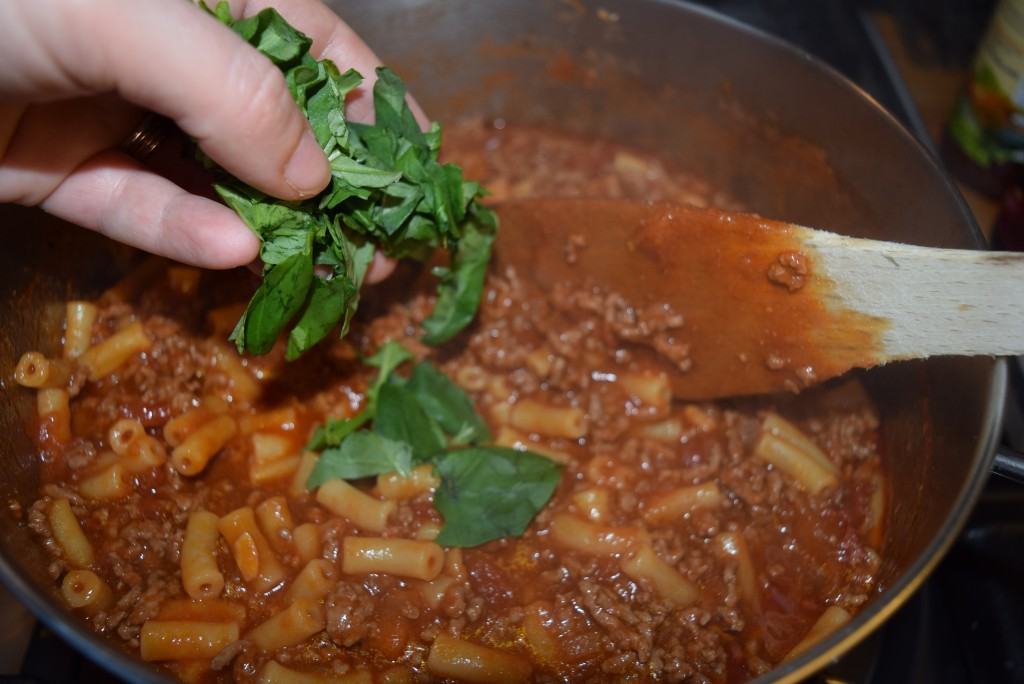 Serve topped with lashings of cheese, from a giant trough, or an elegant plate. But certainly with a nice glass of red wine *over 18's only*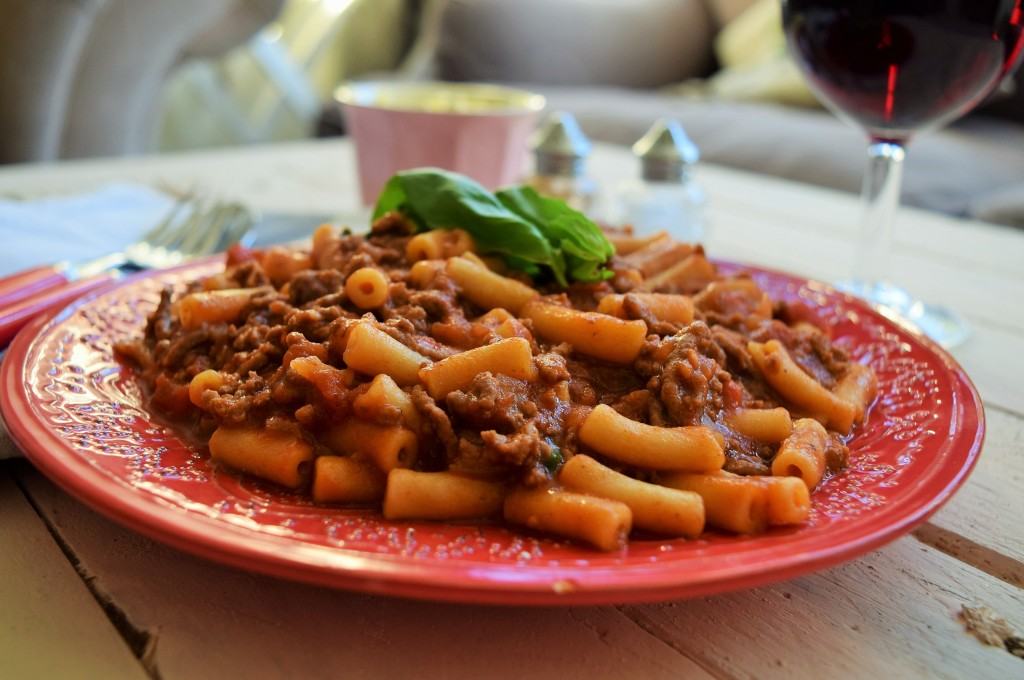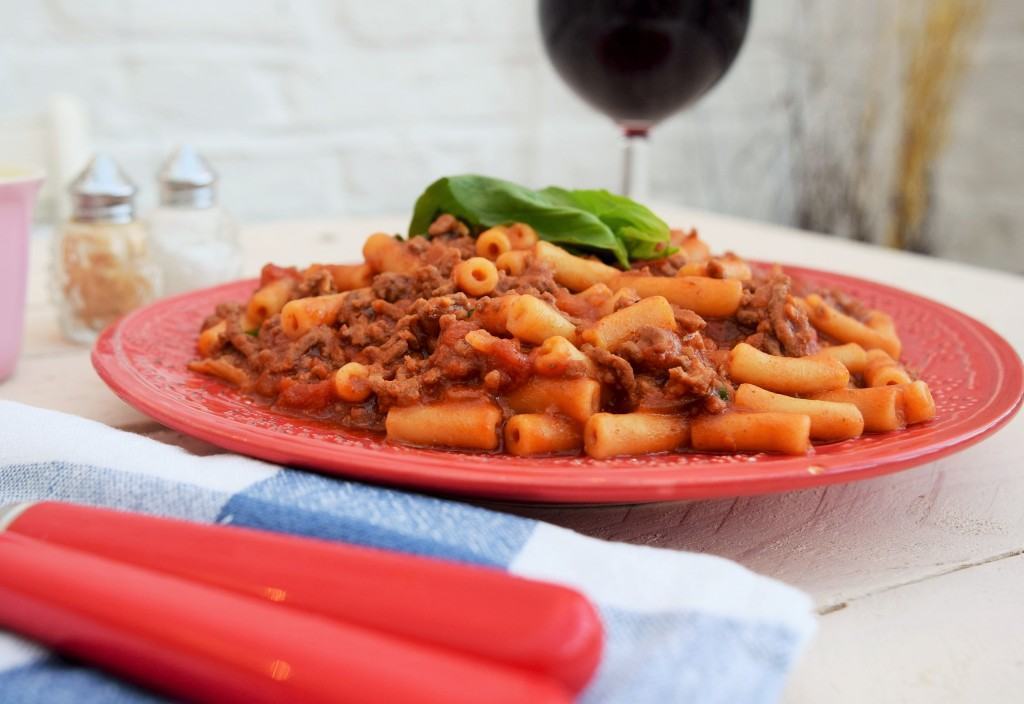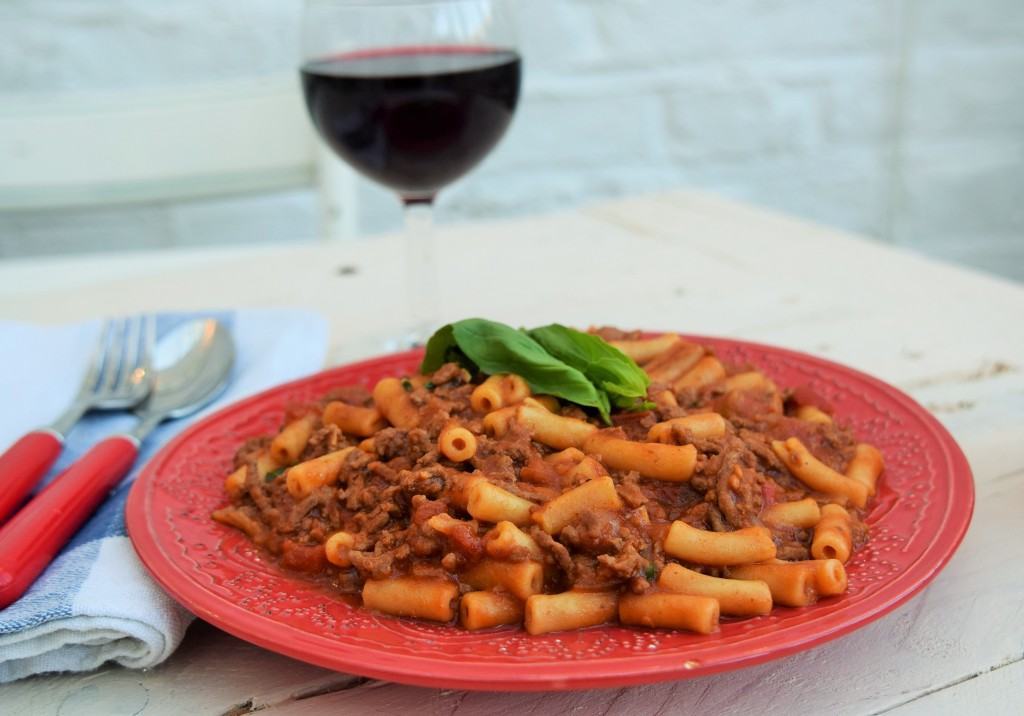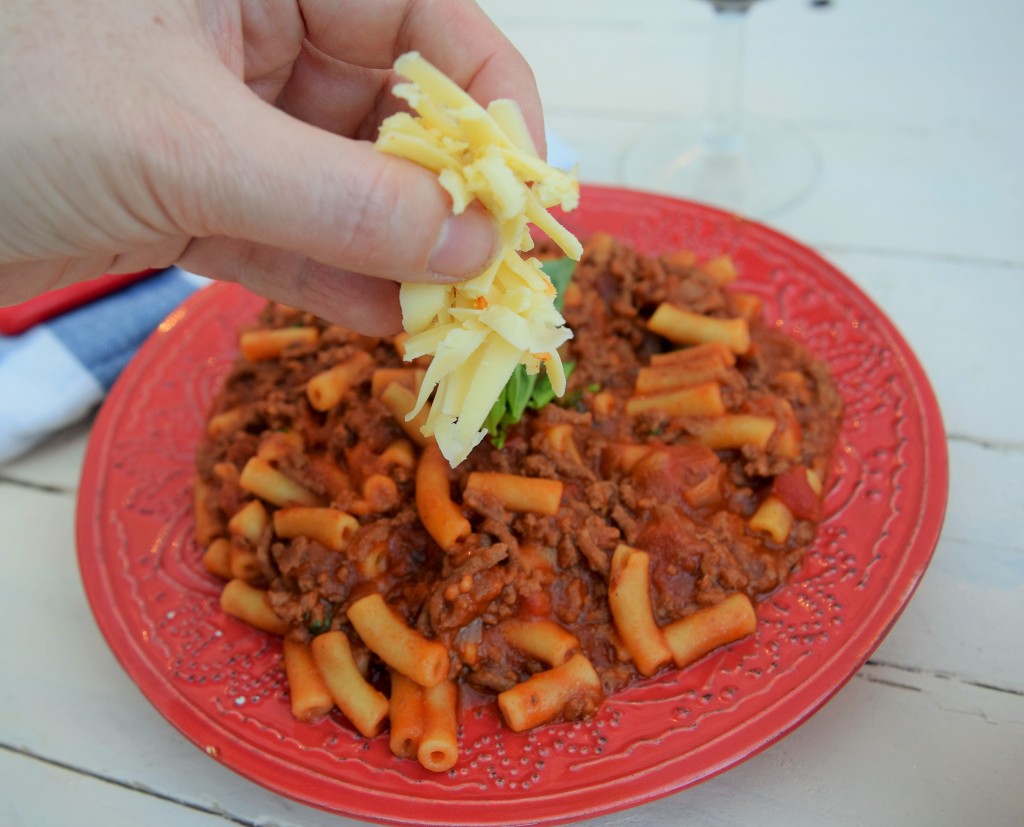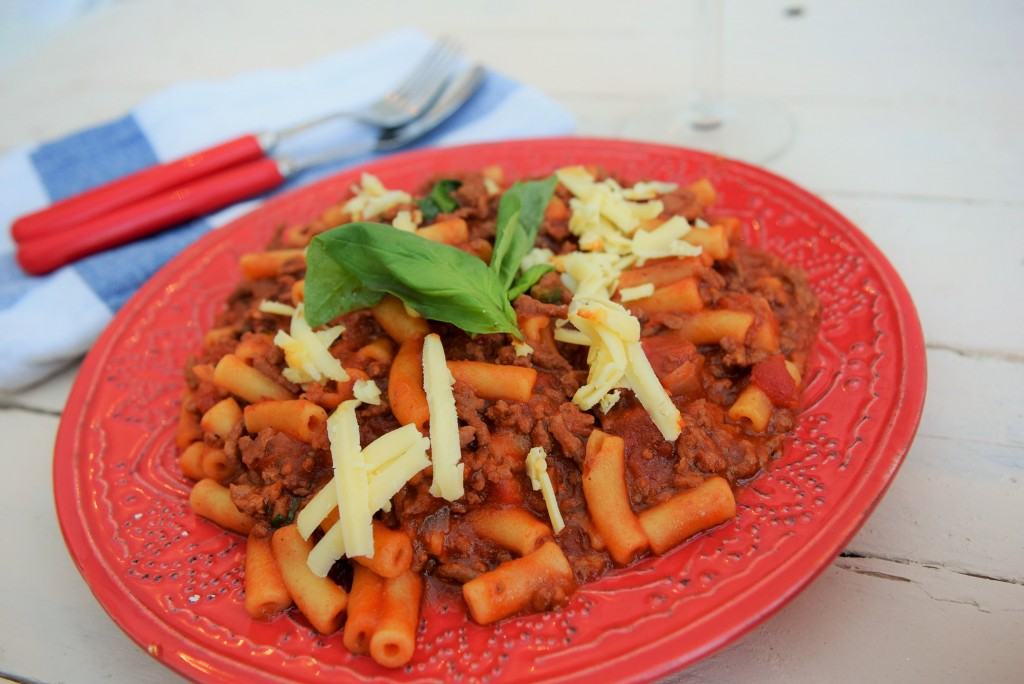 Good, honest, enormous portions of deliciousness. Cliches a plenty here, one pot wonder, family favourites, I could go on, but I think I will just leave it up to you to make this Beef and Basil Pasta and then you can write your own commendations.
Lucy x
Beef and Basil Pasta Recipe
Serves 6 to 8, appetites dependent
You will need a big saucepan
a splash olive oil
1 kilo minced beef
1 onion, chopped
2 cloves garlic
1 jar of tomato based pasta sauce (they are usually 340g-ish) or half a bottle (approx 350g) Passata
2 x 400g tins chopped tomatoes
1 heaped tablespoon dried basil or oregano
1 teaspoon sugar
750ml water or beef stock – I made mine with a couple of Oxo cubes, of course
2 or 3 fresh or dried bay leaves
240g macaroni, uncooked
approx 3 tablespoons chopped fresh basil
large pinches salt and pepper, to taste and grated cheese to serve
Take a large saucepan and heat a splash of olive oil on a medium heat. Add the minced beef, chopped onion and garlic and cook until the beef is browned. Drain off any excess fat.  Pour in the tinned tomatoes and pasta sauce or passata with a teaspoon of sugar, dried basil or oregano, water or stock and bay leaves and give it all a good stir. Bring to the simmer then pop a lid on and cook for 15 minutes.
Take the lid off and stir in the uncooked macaroni and a good pinch/grind of salt and pepper. Replace the lid and cook for a further 25 to 30 minutes. Keep an eye on it to check the pasta doesn't catch on the bottom of the pan. After the cooking times up, take out the bay leaves, stir through the freshly chopped basil then leave the dish to sit for 5 to 10 minutes before serving. Serve with or without a big bowl of grated cheese.