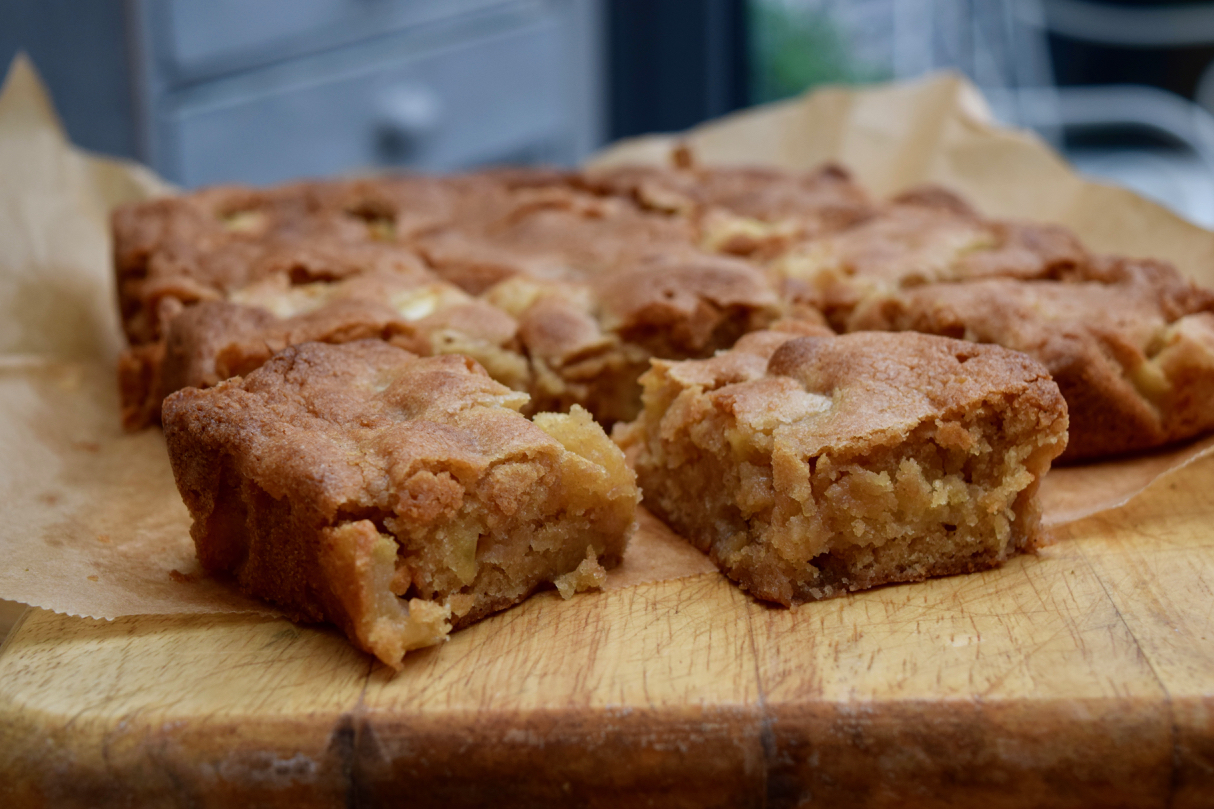 Apple Blondies Recipe
There's something about autumn that makes me just want to bake with apples. If you put apples into the Lucy Loves search bar, all sorts of seasonal deliciousness crops up, as a testament to my apple obsession. Don't get me wrong, I couldn't care less about eating one straight from the fruit bowl, but add a ton of brown sugar and butter and I am all over them. These Apple Blondies are yet another excuse to scrape apples into a baked item, however, they are so much more than that. These are golden, sweet, soft and really rather addictive.
I am always on the hunt for a new tray bake. They are simple, usually only utilise one bowl and don't usually need icing. These Apple Blondies are no exception. Light on washing up, huge on flavour. They are lightly spiced with a touch of cinnamon and just a hint of mixed spice for luck. The only effort needed for these is peeling and coring the apples but there's only two of them, so no need to panic. The rest of the recipe is simply melting and stirring, with only how you are going to serve these to worry about. Warm with a cup of tea, in a bowl slathered with cream or straight from the chopping board with crumbs of Apple Blondie on your jumper, it's up to you. Huge thanks to Annies Noms for the inspiration for these.
I have made these 3 times in the last 5 days. I have eaten the lions share of them but they also got the gold seal of approval from my sister, when I spared her a scant 4 pieces to sample.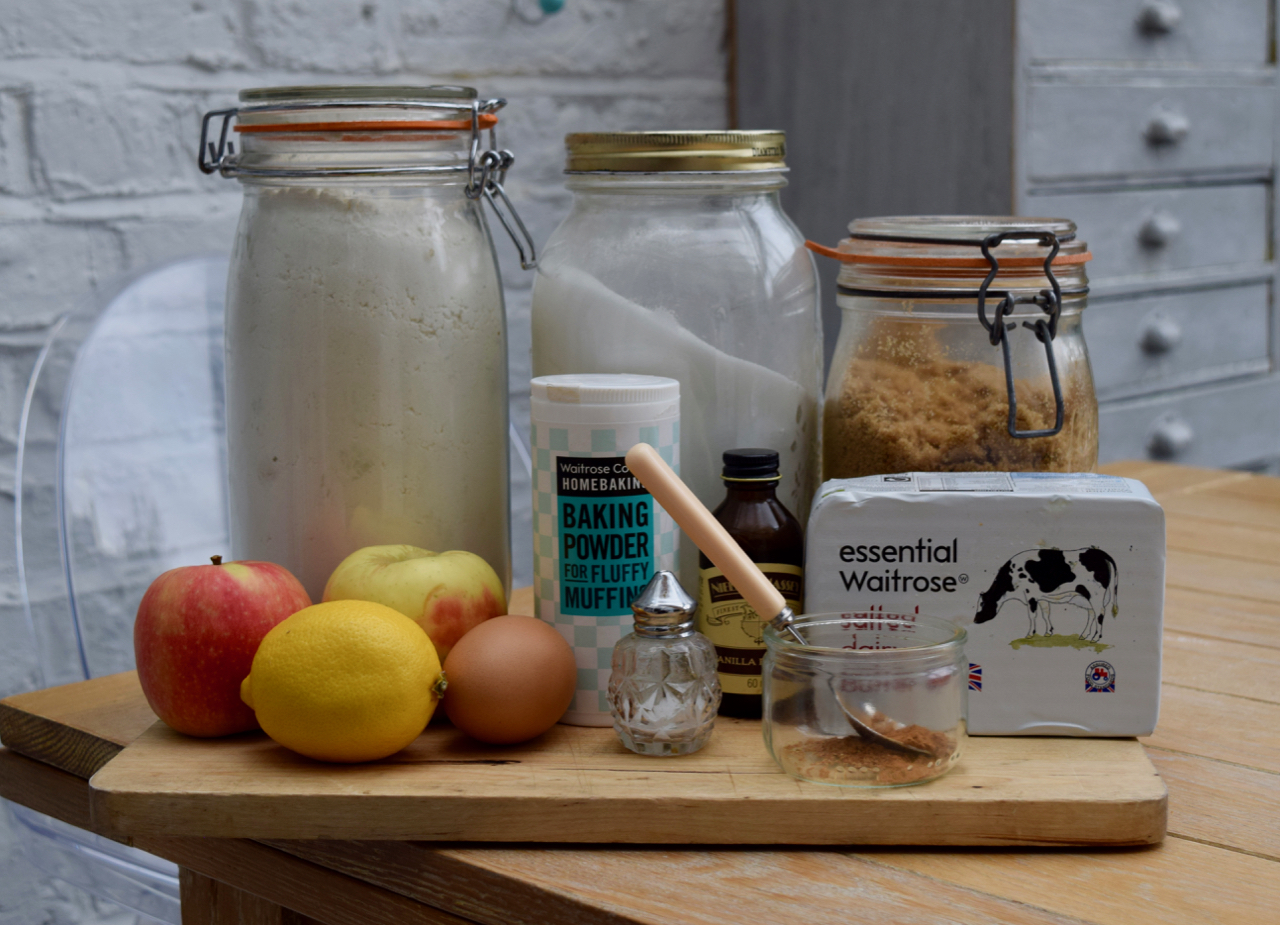 I love the seasonal look of this line up and butter and brown sugar together are two of my favourite ingredients. They make this Apple Blondie almost caramel like. Don't be put off by the cinnamon and mixed spice, they are by no means overpowering, really just a whiff.
Make a start on this super simple bake by lining your 20cm square baking tin and pre heating your oven to 160 degrees fan assisted. Next prep your apples. Peel and core them then chop into bite sized pieces. Add to a bowl then squeeze over a rough tablespoon of lemon juice, then stir.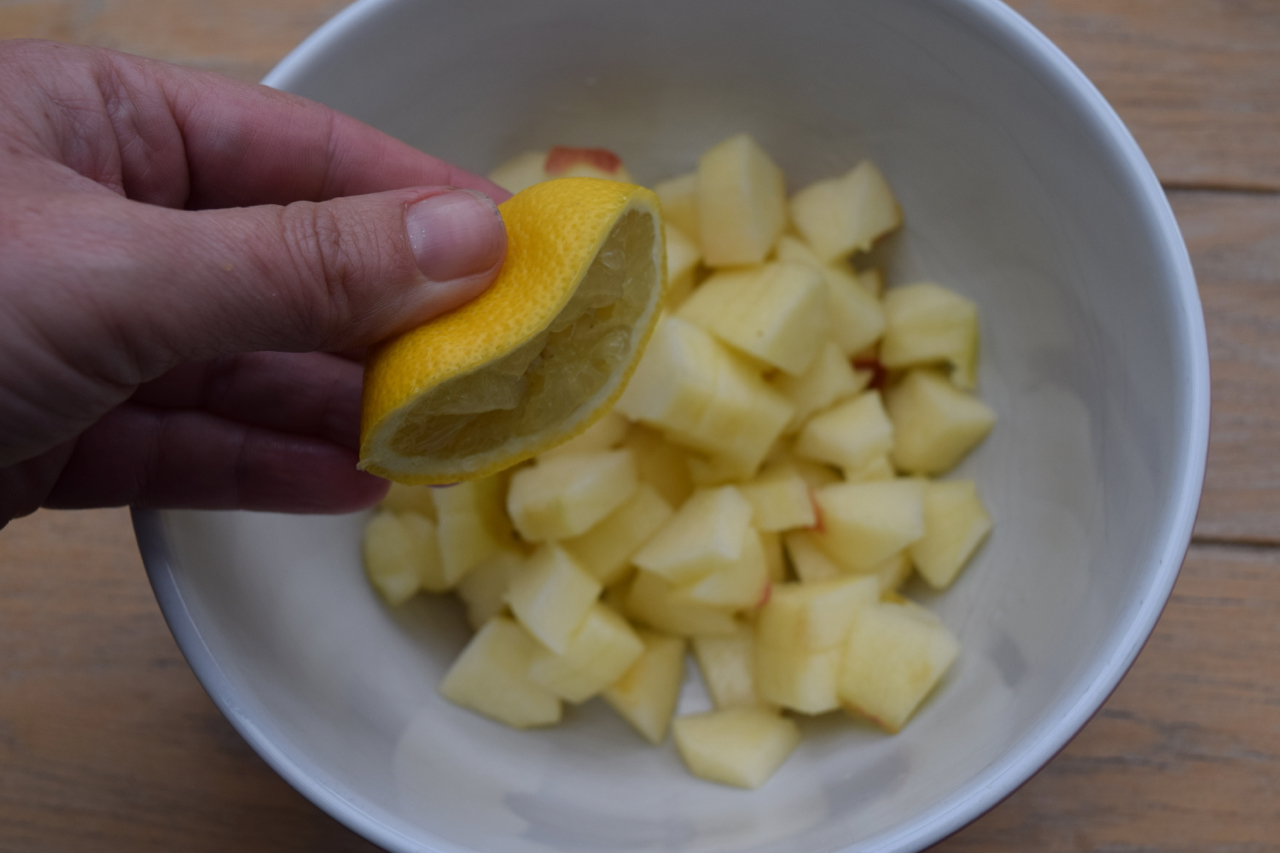 Next, take a large bowl and either melt the butter in the microwave or add it having melted in a pan on the stove. Measure in the brown and caster sugars.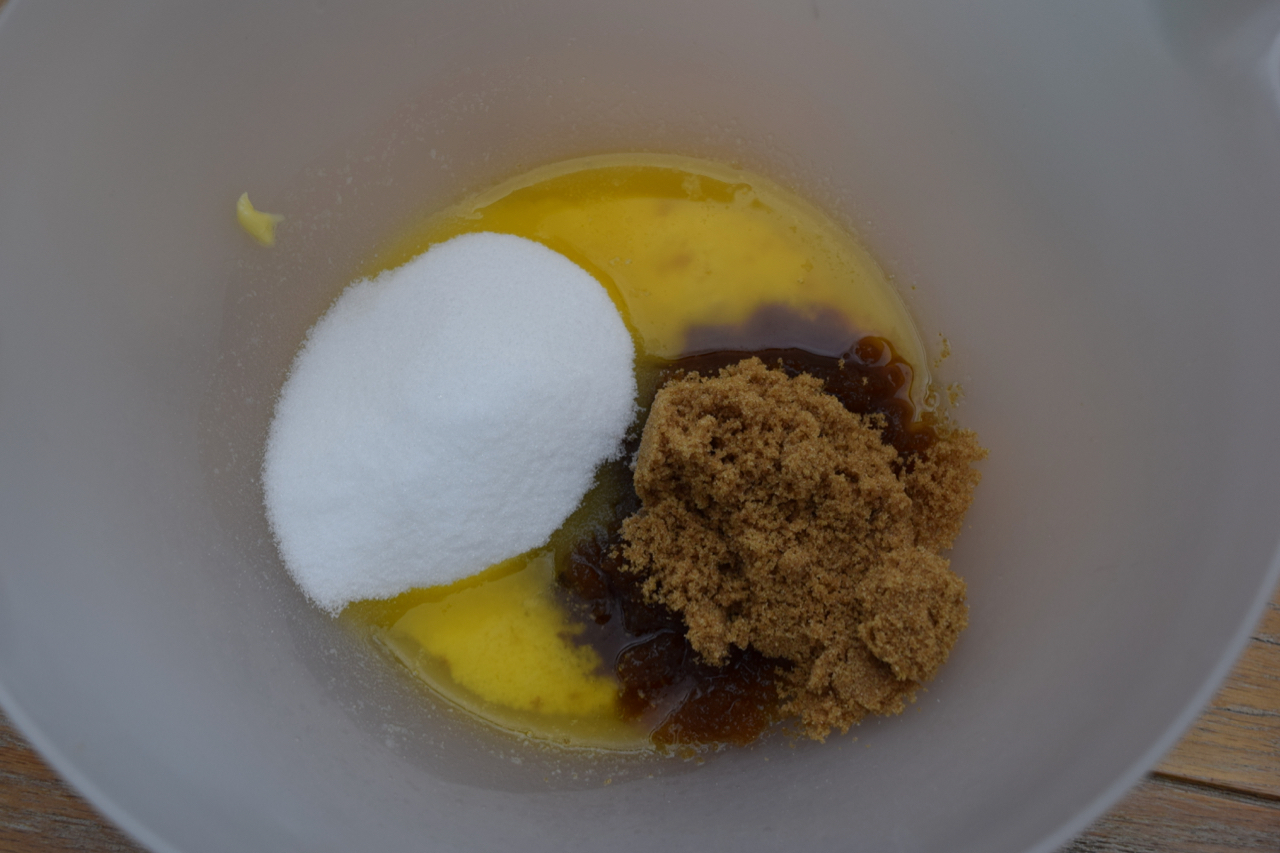 Whisk these together until smooth then whisk in the egg.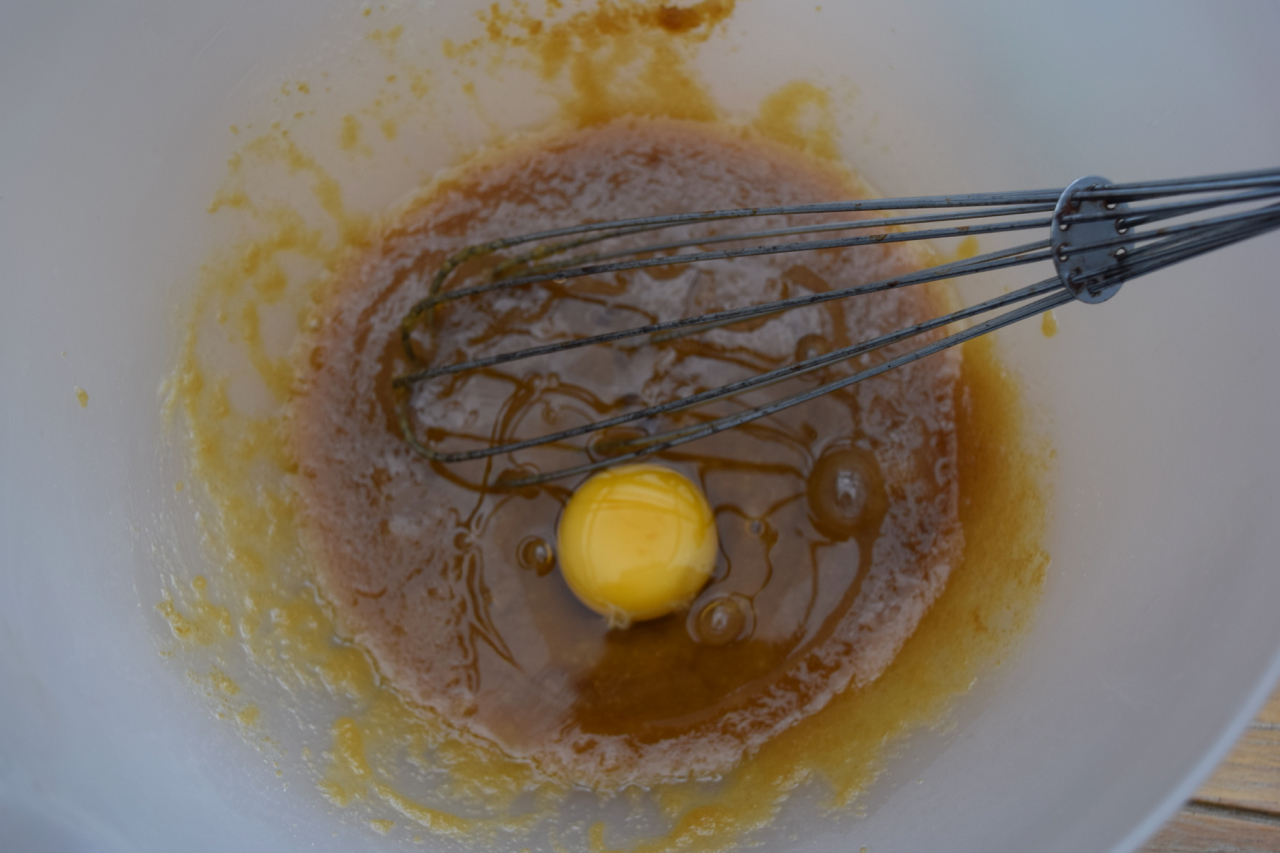 Next, measure out the flour. Take out two tablespoons and stir through your apples from earlier.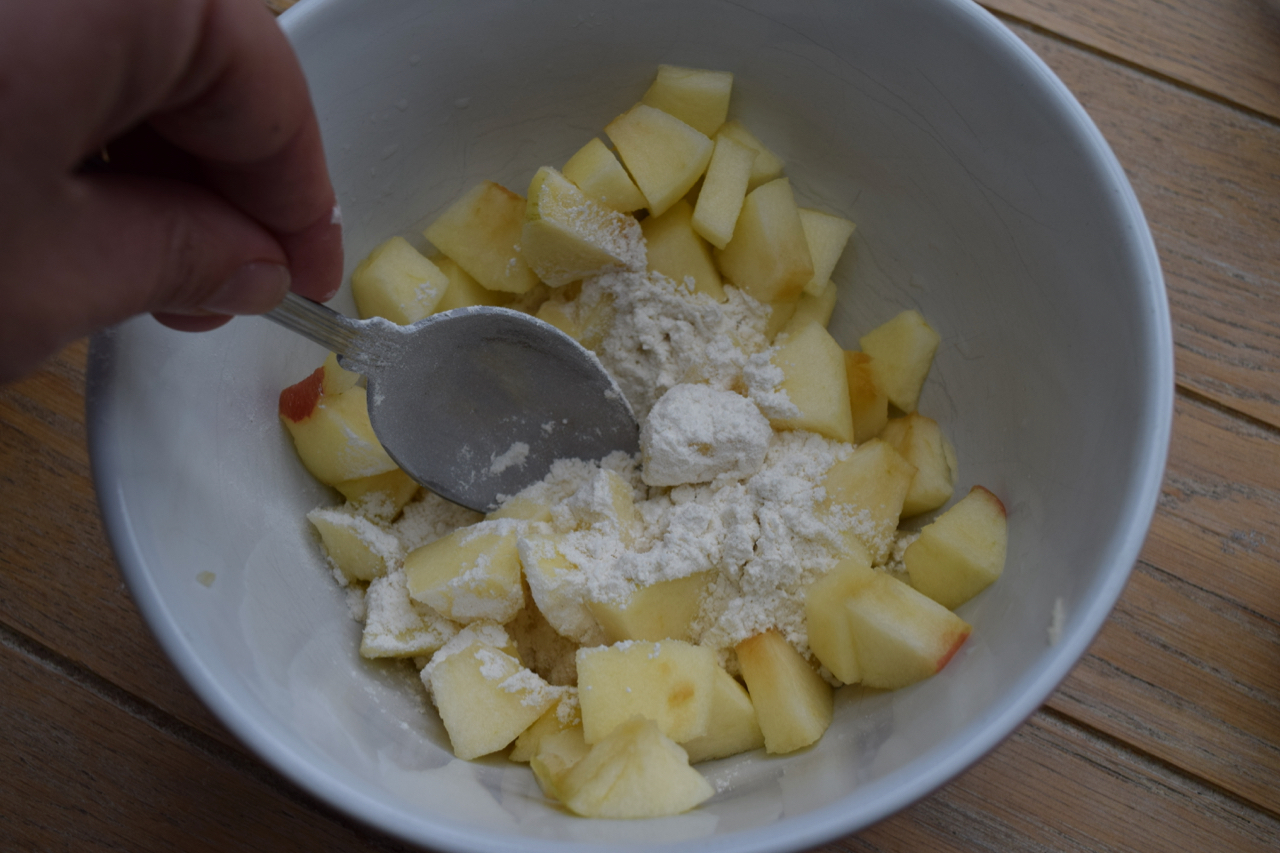 Add the baking powder, cinnamon and mixed spice to the remaining flour.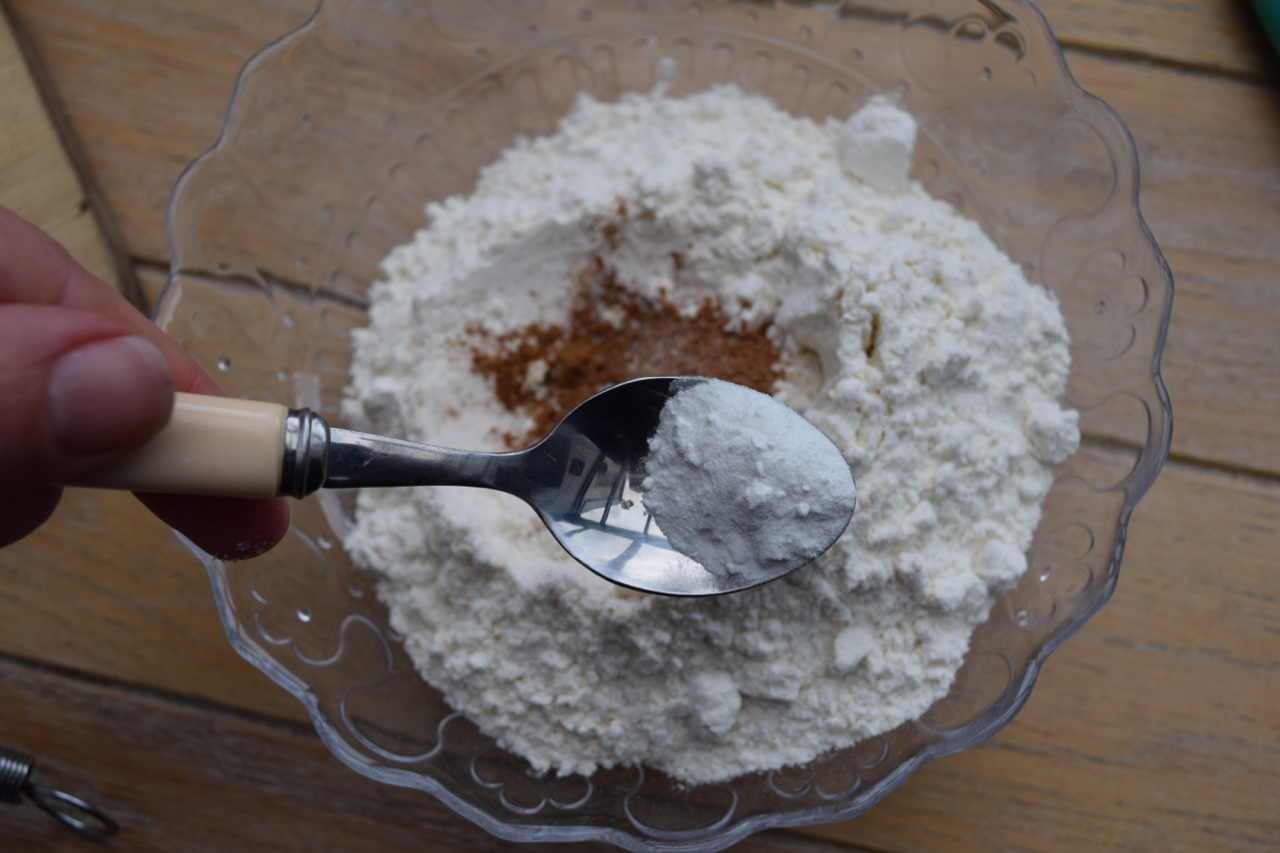 Mix this together then fold the flour spice mixture into the butter and sugar combo. Don't over mix, just fold gently.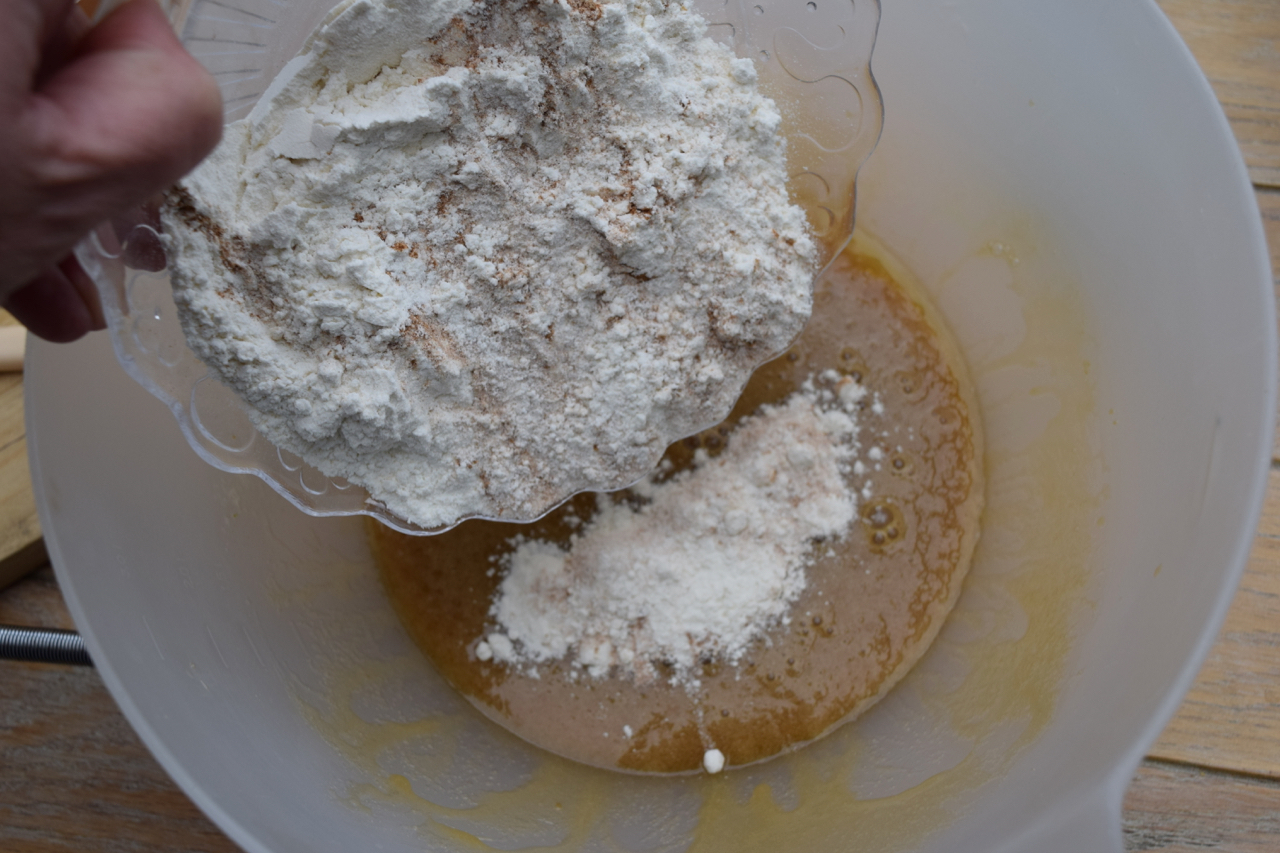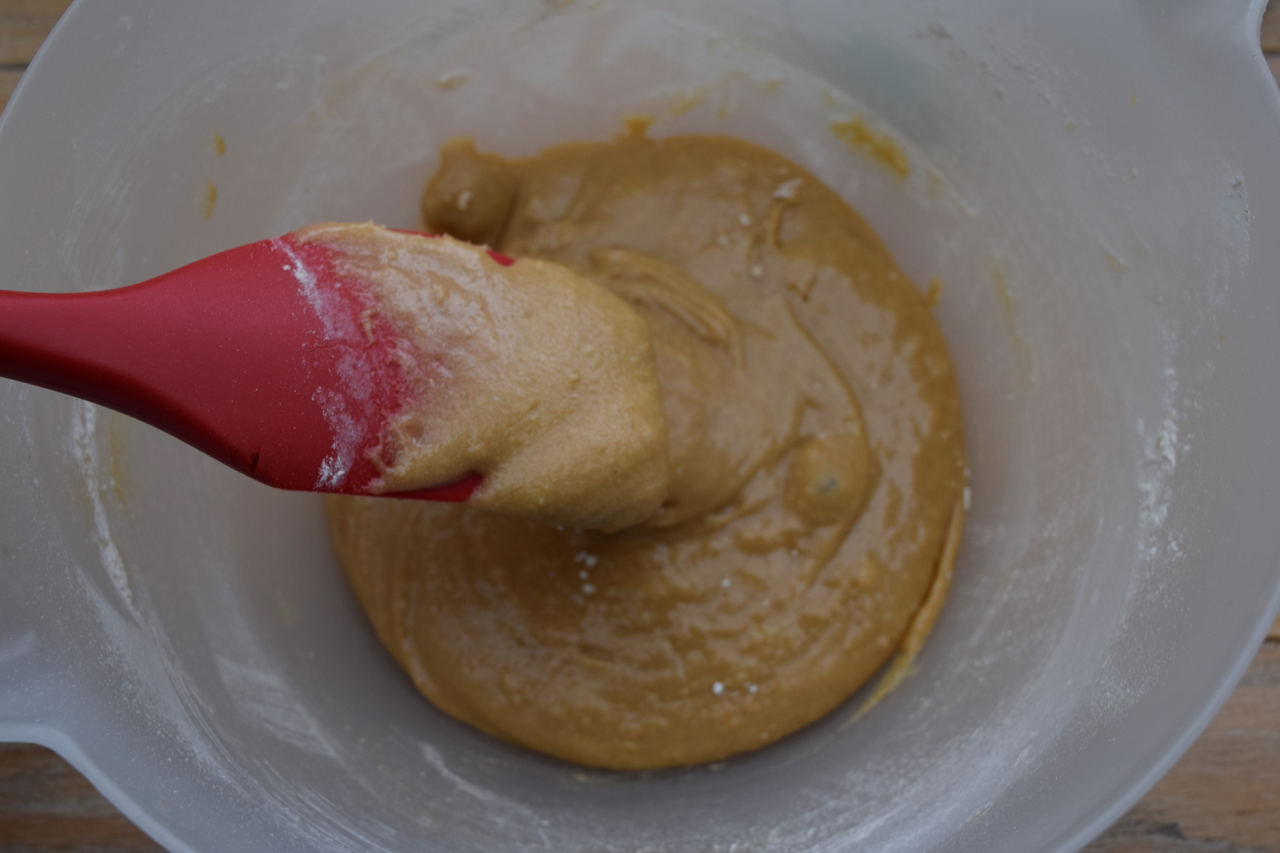 Finally fold in the floured apples then scrape into your lined tin and level the top.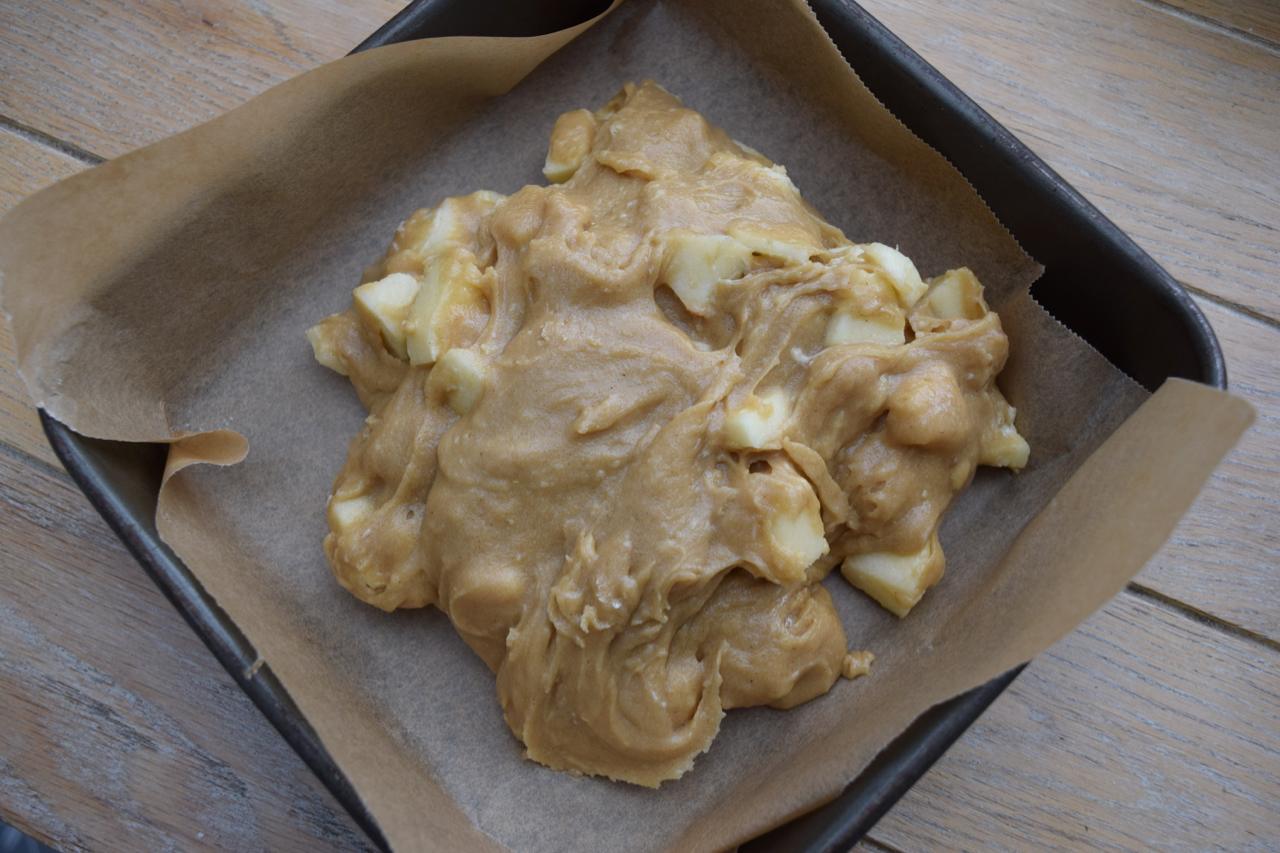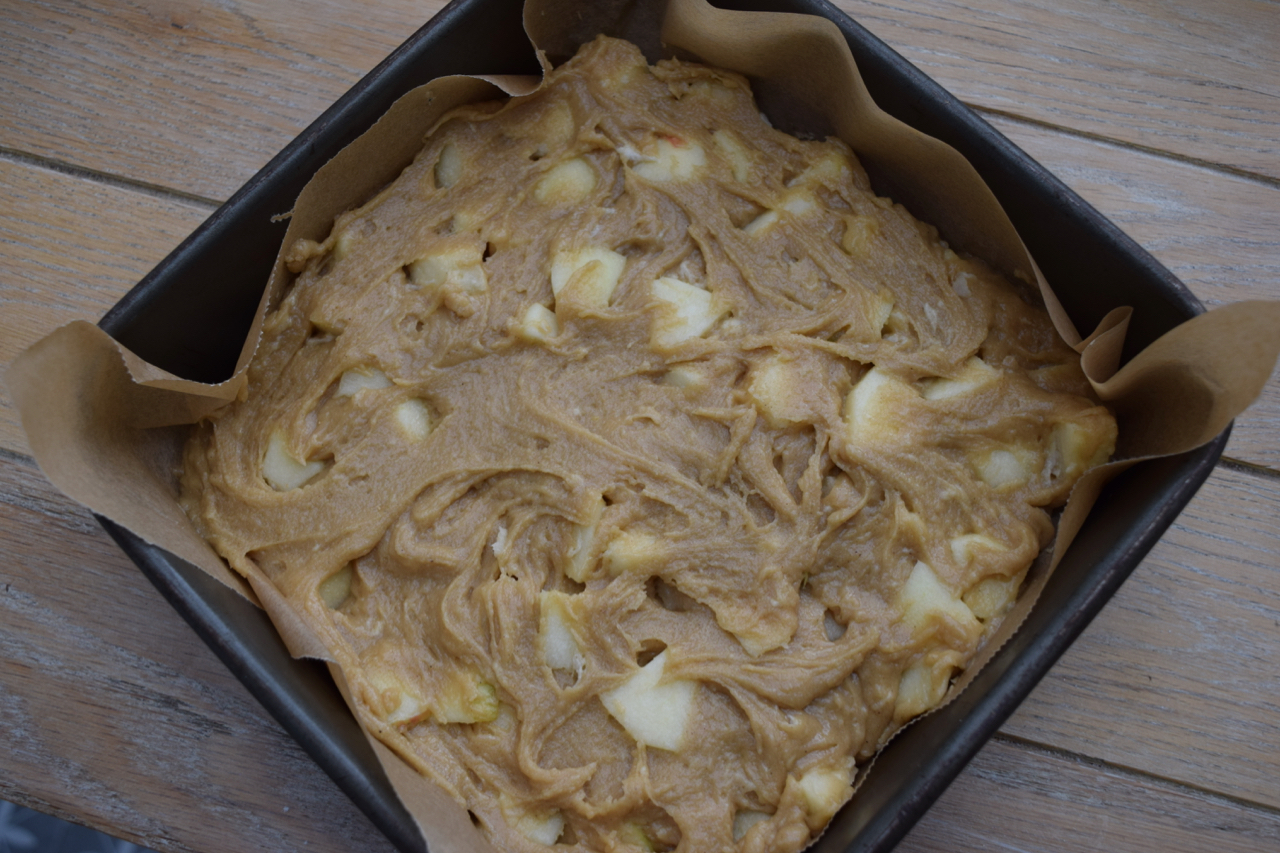 Put the Apple Blondies into your oven for around 25 minutes. The cooked tray bake is ready when it's golden and a skewer comes out clean when poked in the middle.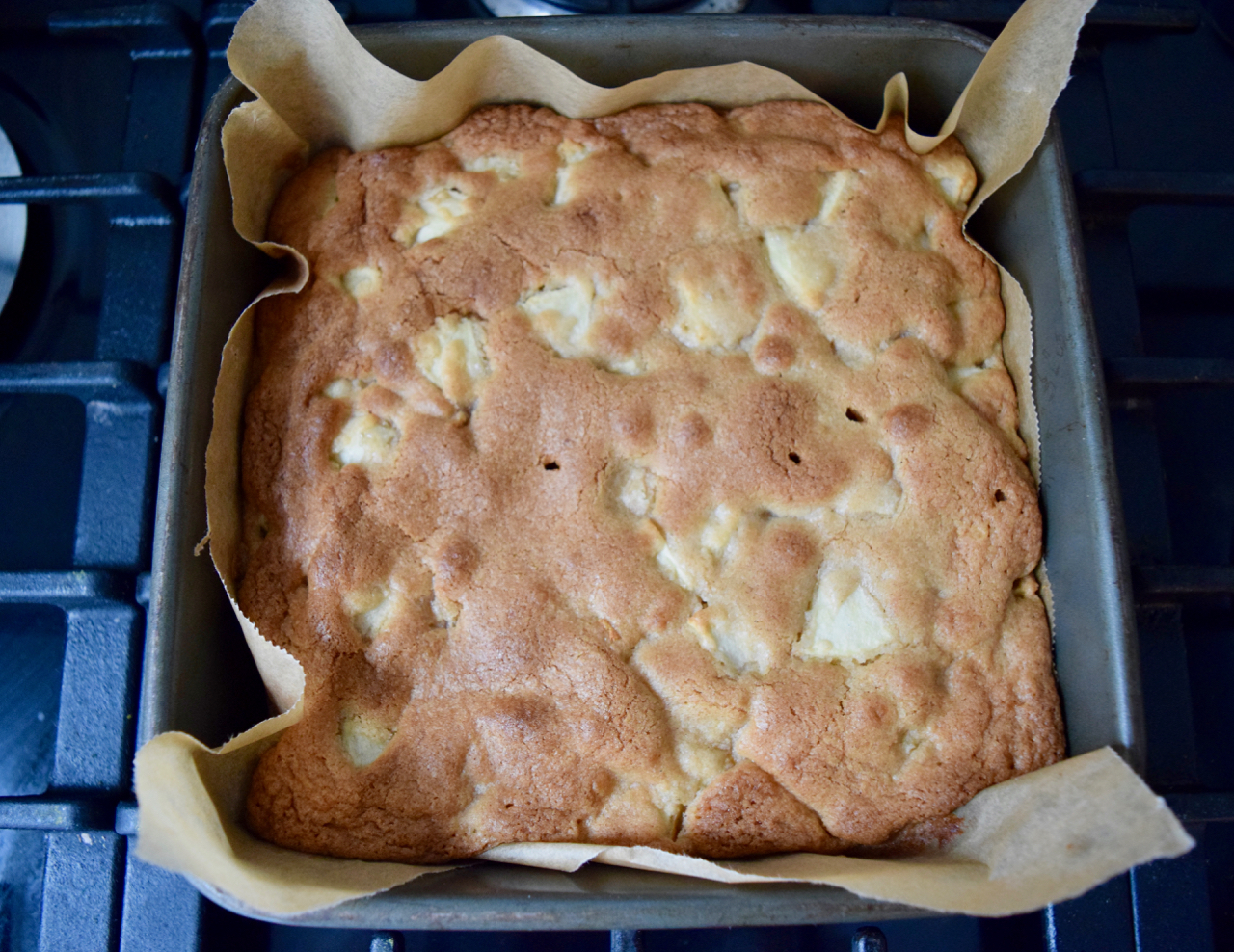 This will be smelling sweet and seasonal and as though you could eat it straight from the pan. Do your best to wait until they have cooled before cutting them, as they firm up as they cool. Then it's up to you if you serve this as an afternoon treat or as a pud with cream and/or custard and/or ice cream. Such a dilemma.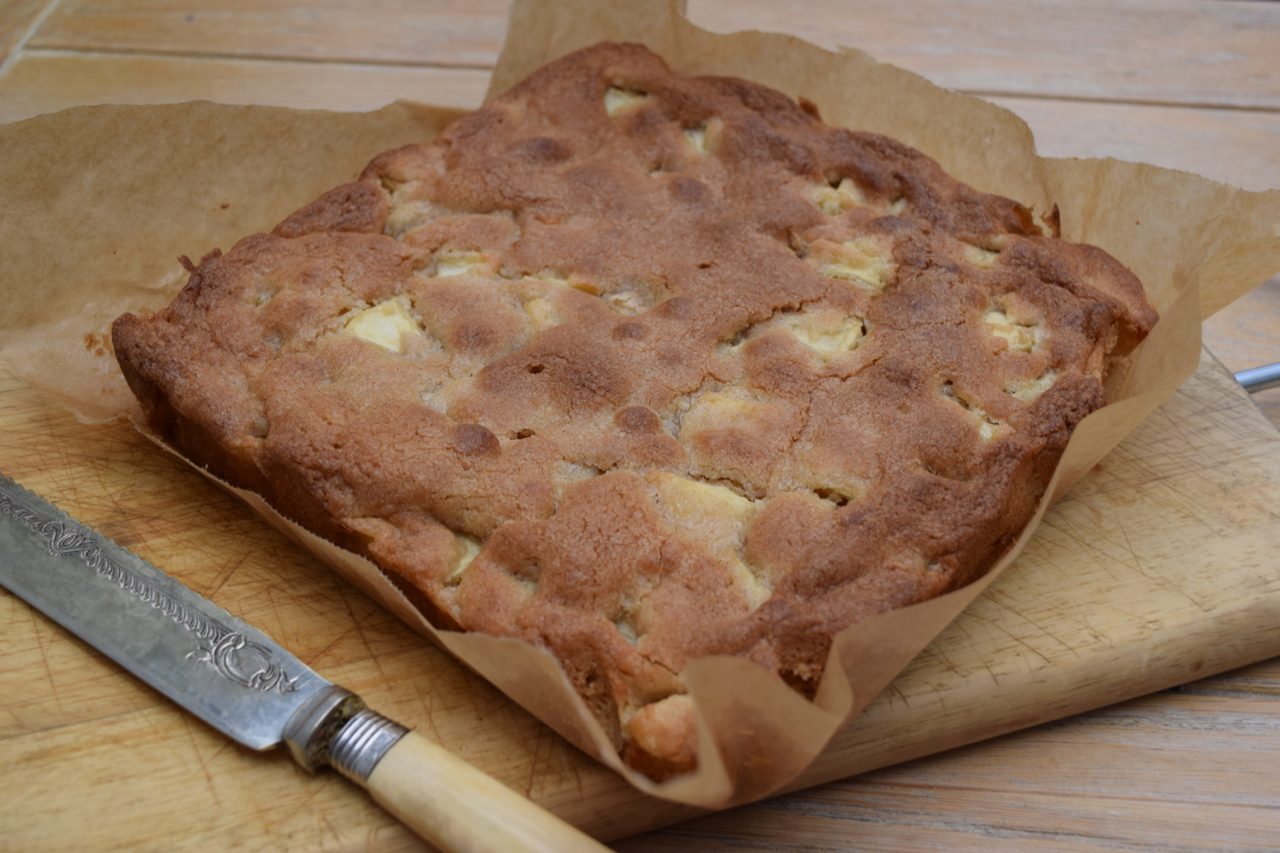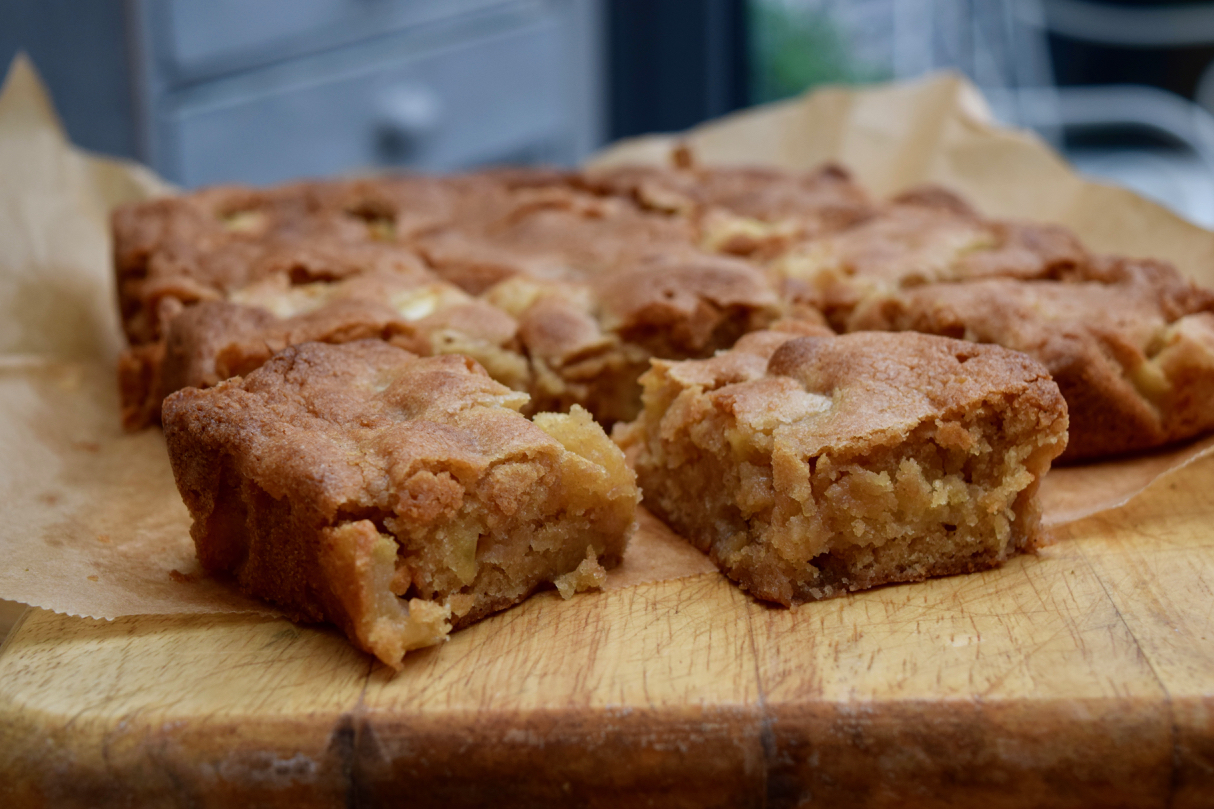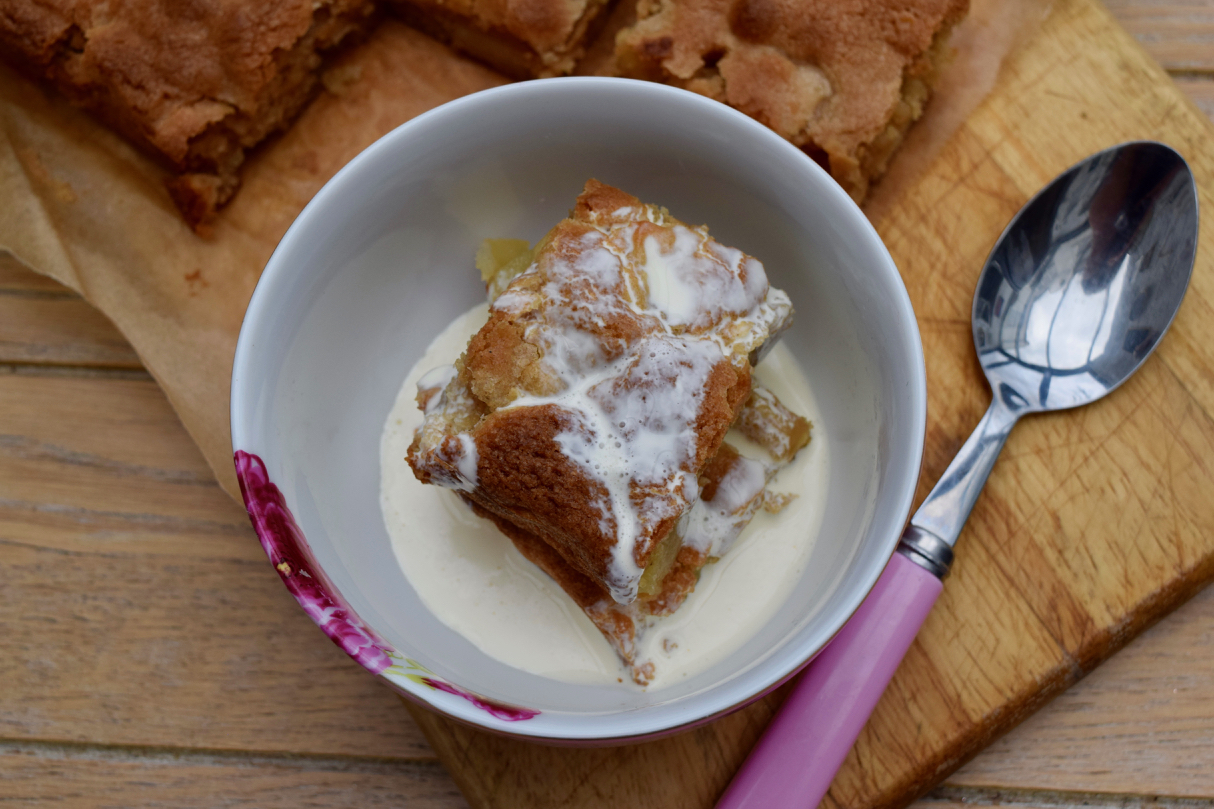 Golden, soft and fruity. This is a taste of autumn in a simple tray bake. Whether you're eating this as a pud or mid afternoon, it will taste like a little piece of kerfuffle free heaven.
Lucy x
Apple Blondies Recipe
Makes 12 to 16 squares, dependent on the size you cut them
You will need a large bowl and a 20cm square baking tin, lined
2 medium sized apples, peeled, cored and sliced into chunks,
1 tablespoon lemon juice
115g butter, melted
100g caster sugar
100g light brown sugar
1 egg
1 teaspoon vanilla extract
1/2 teaspoon baking powder
Pinch of salt
1/2 teaspoon ground cinnamon
1/4 teaspoon mixed spice
175g plain flour
Pre heat your oven to 160 degrees fan assisted and line your 20cm square baking tin.
Peel and core the apples and chop them into small chunks. Sprinkle with a tablespoon of lemon juice, stir and pop to one side.
In a large bowl whisk the melted butter, soft brown sugar and caster sugar. Drop in the egg and vanilla extract then whisk again. Weigh out the plain flour, then take 2 tablespoons out and stir into the apples. Add the baking powder, salt, cinnamon and mixed spice to the rest of the flour and mix.
Fold this into the butter and sugar mixture, not over mixing. Tip in the chopped apples, fold in, then scrape the thick batter into your lined tin. Level the top then pop into the pre heated oven for around 25 minutes. The baked blondies will be golden and a skewer will come out clean when poked in the middle.
Leave to cool in the tin, then cut into generous squares. Serve warm with cream or custard or just with a cup of tea.
These Apple Blondies will keep, well wrapped, in an airtight tin for 3 to 4 days.