Peanut Butter and Raspberry Fridge Porridge Recipe
This week, I was super kindly asked by Good Hemp Food to create a recipe using their Hemp based products. Yes please, I said, as I love a challenge and had never tasted anything Hemp before in my whole life. They sent me all sorts of treats including Hemp flour, super high in protein, fab for low carb baking, their brilliant Hemp milk, both sweetened and unsweetened and some Hemp Seed Hearts which are a super seed packed with Omega's 3, 6 and 9. So in a Ready, Steady, Cook style moment I looked at my inspirational ingredients and decided to fashion a lovely Peanut Butter and Raspberry Fridge Porridge for your breakfast delectation this week.
Before I got going I poured myself a glass of the both the Hemp milks to see what I was working with. The unsweetened is perfect for cooking and has a rounded, refreshing taste. The sweetened version, which is sugar free and sweetened naturally with grape juice is v drinkable and would be fab in smoothies and milkshakes. As I am in a 'back to school' trying to be healthy mood, the Hemp milk is a perfect plant based alternative to dairy products, sugar free and low in fat *unlike myself after too much summer holiday rosé consumption*. I love Fridge Porridge as a concept, it's so easy, involves no cooking and is ready and waiting for you at breakfast time. I make mine in jars, to keep it portable, so I just tuck one in my handbag and eat it at work. My Peanut Butter and Raspberry version is based on the American PB&J concept, just healthier. As you know, I am borderline peanut butter dependent but I do feel pious eating this for breakfast due to the addition of Hemp milk and Hemp Seed Hearts with their Omega fatty acids for eye, bone and joint health, the oats for fibre, magnesium and zinc and vitamin C from the added fresh fruits. I would so much rather eat a bowlful of Peanut Butter and Raspberry Fridge Porridge than take a handful of supplements in the morning. My inspiration for this recipe came via my Pinterest Breakfast ideas.
My lovely jar of Fridge Porridge filled me right up and kept me away from large amounts of sugar based temptation until lunchtime. I have only recently realised the importance of a good breakfast, and one containing Hemp based deliciousness is really going to set you up for the day, and beyond.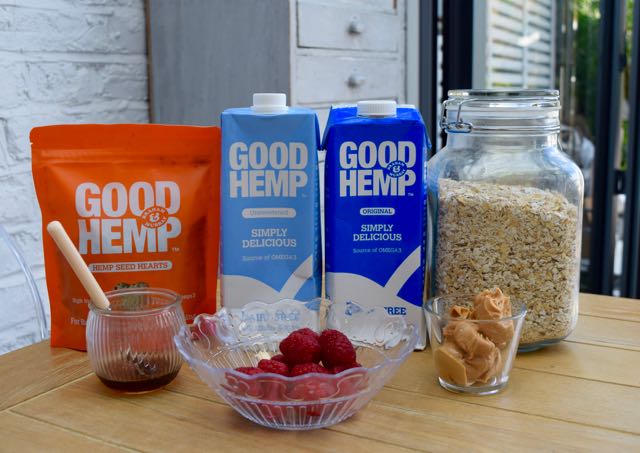 Here's the colourful line up for my goodness-in-a-jar style breakfast. Including the wonderful Hemp based products with all their health giving qualities. I sweetened my fridge porridge with maple syrup as I am trying to avoid refined sugar products but if you have honey or a bit of soft brown sugar to hand, you could use that. Likewise with the peanut butter, try and avoid something too cheap and nasty, but just go with what you have in your cupboard for ease.
Make a start on this recipe by taking a medium sized bowl and adding your peanut butter. Then whisk in your Hemp milk using  a small whisk.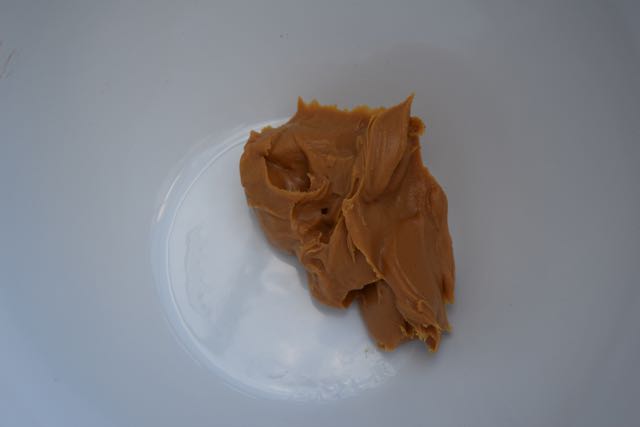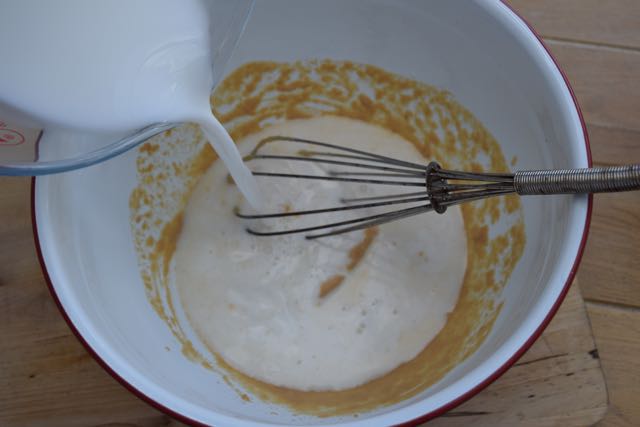 When your Hemp milk and peanut butter are blended until smooth pour in your maple syrup or sweetener of your choice, then fold in the porridge oats.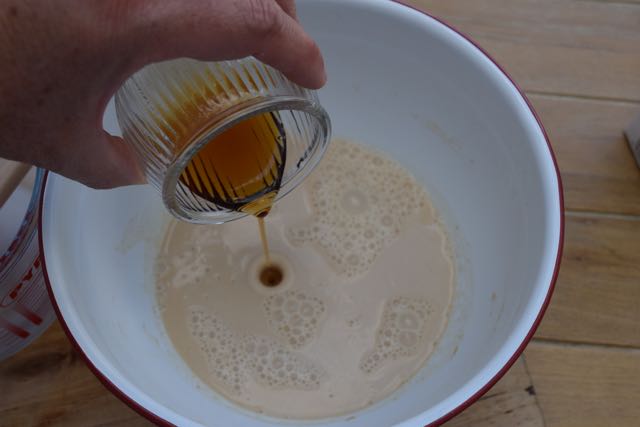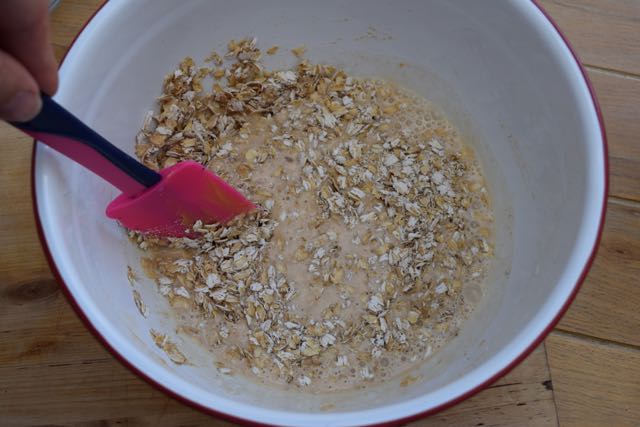 For an extra boost, stir through 3 teaspoons of Good Hemp Heart Seeds before pouring into 2 or 3 nice clean jars with lids. 2 if you are v hungry at breakfast time or 3 if you have a smaller appetite.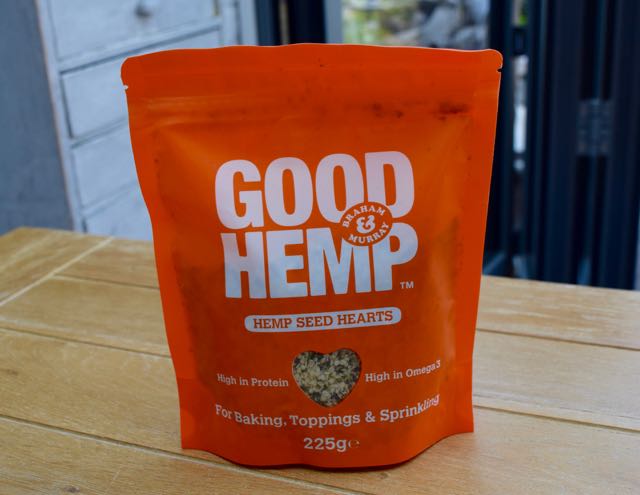 These seeds have a divine nutty taste, without the nuts. I had to stop myself eating the whole bag with a spoon.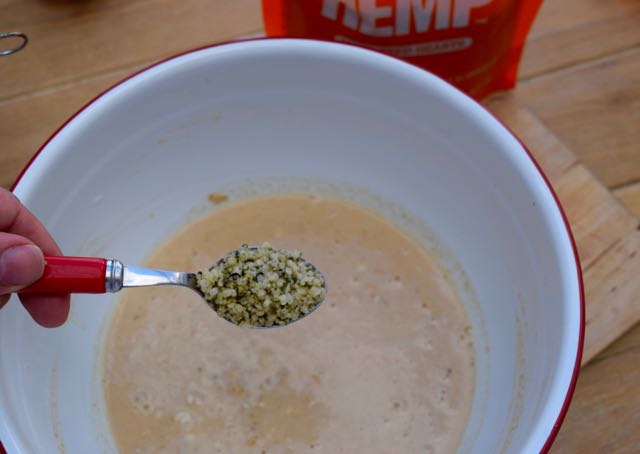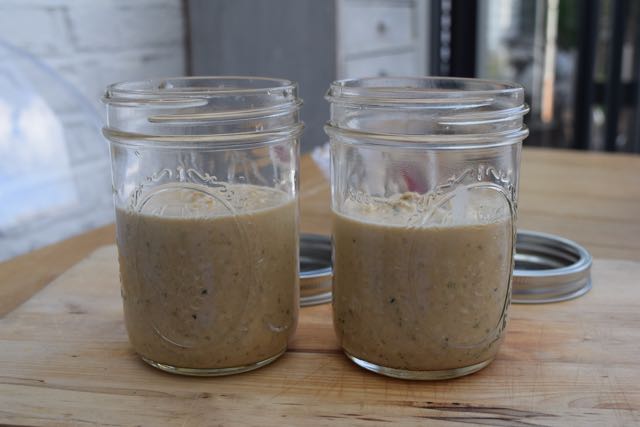 In a final flourish, top your fridge porridge with some fresh raspberries. If you don't have these to hand use frozen, or blueberries, strawberries, dried fruits or banana (tossed in lemon juice), this is a wonderful versatile breakfast option.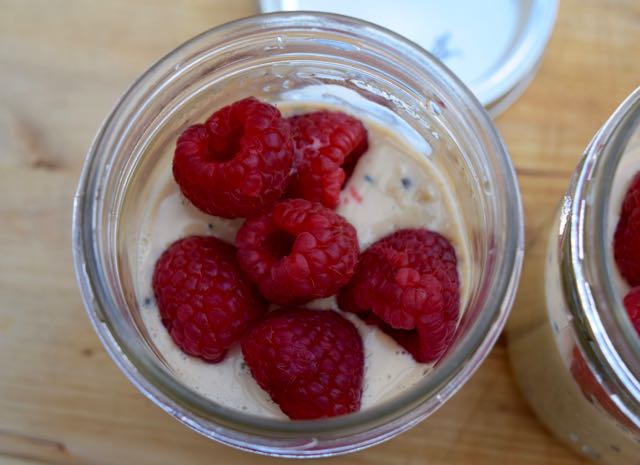 Put the lid on your jar then pop in the fridge over night, or for up to three days. This is handy as you can make enough breakfast to last for the first part of the week.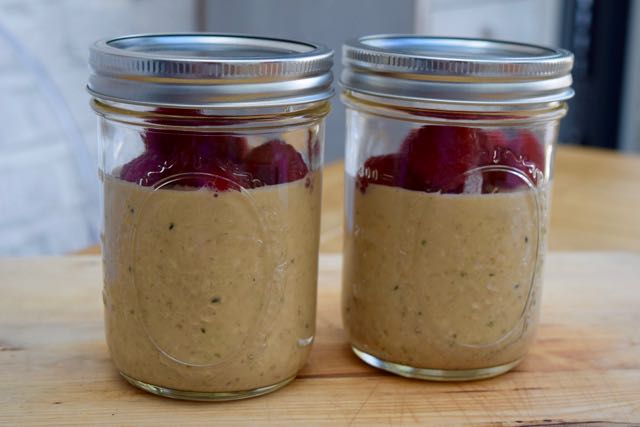 When you are ready to serve your Fridge Porridge, sprinkle the top with some more of the Hemp Heart Seeds, drizzle with a little more maple syrup or honey.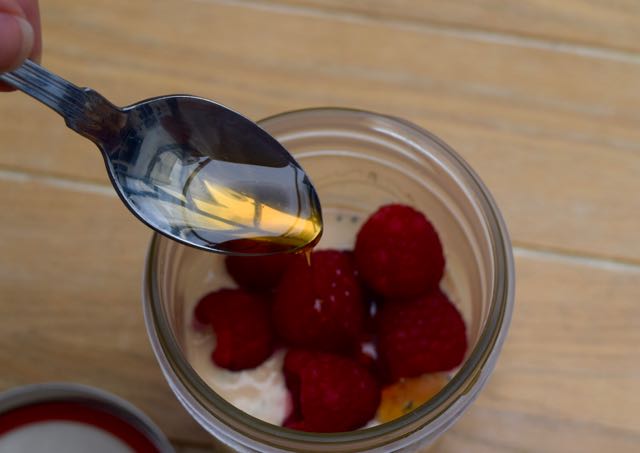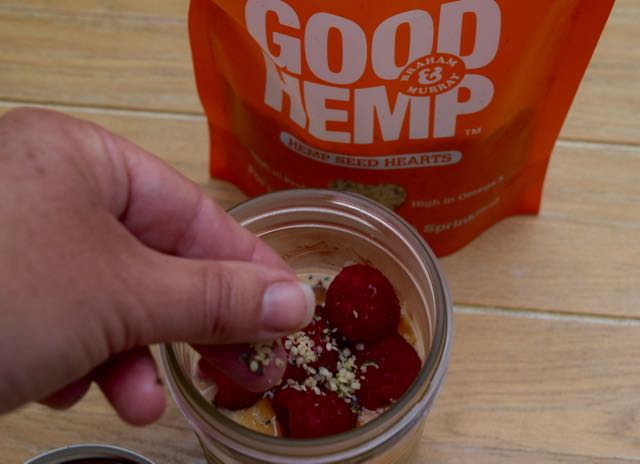 Wolf down this super tasty breakfast, trying to remember to draw breath between delicious mouthfuls.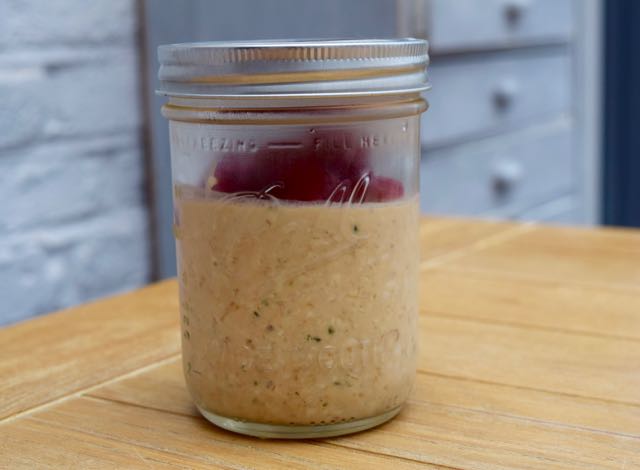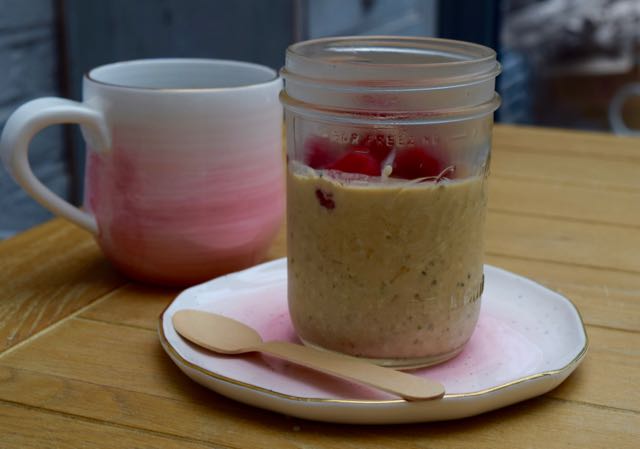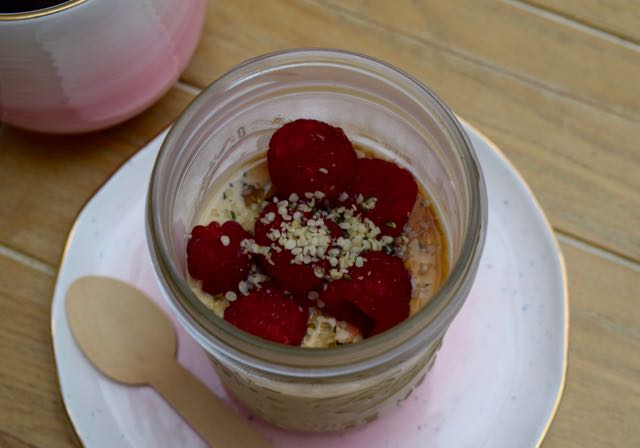 How exciting to discover a new food product aged 47. I felt I had pretty much eaten everything, but Hemp based milk and seeds are tasty, nutritious and oh so good for you. Incorporated into the delicious Peanut Butter and Raspberry Fridge Porridge the Hemp milk and Hemp Seed Hearts create a good for you and great tasting breakfast.
Lucy x
Good Hemp Food kindly provided me with the milk and seeds for this recipes, however, all opinions and ramblings are, as always, my own.
Peanut Butter and Raspberry Fridge Porridge Recipe
Makes 2 to 3, depending on the size of your jar and appetite
You will need jars to serve
5 teaspoons peanut butter, smooth works best
375ml Good Hemp Milk
2 to 3 teaspoons maple syrup or honey, sweeten to taste
140g porridge oats
3 teaspoons Good Hemp Seed Hearts
Raspberries, blueberries or any other fresh or frozen fruits
Extra maple syrup and Good Hemp Seed Hearts to serve
Take a medium sized bowl and add the peanut butter. Whisk in the Hemp milk until smooth then spoon in the maple syrup or honey to sweeten. Taste to check if you've added enough.
Fold in the oats until well mixed then add the Hemp Seed Hearts for added crunch.
Spoon the porridge into 2 to 3 small jars, depending on your appetite or jar size. Add the fresh raspberries then pop a lid on and put in the fridge overnight to thicken.
When you are ready to eat your fridge porridge, drizzle on a little extra maple syrup and sprinkle on more Hemp Seed Hearts and dig in. Each jar will keep in the fridge for up to 3 days.
SaveSave
SaveSave
SaveSave
SaveSave