Griddled Corn and Avocado Salad Recipe
It's a well known fact barbecue season fills me with horror. The prospect of me marinating wonderful cuts of meat and creating beautiful salads only to witness the meat's cremation by Clyde over hot coals is enough to have me praying for winter. I don't mind a burger and a sausage but I don't really want one which has been cooked to within an inch of it's life alongside some limp lettuce for my supper. This Griddled Corn and Avocado Salad, however, has given me some hope that a promised barbecue may not be as disappointing as it used to be.
I am actually being less than generous as now we've gone over to the dark side that is a gas barbecue, Clyde's cooking of meat in the garden has come along leaps and bounds. For me, it is, however, all about the sides. I love a summer salad and this Griddled Corn and Avocado one is bloody amazing. The corn cobs are popped on the barbecue until tender and slightly charred then the kernels are tossed in a wonderful citrus dressing alongside some sweet cherry tomatoes and creamy avocado. This is way too good to be reserved for sunny days only, you can grill the corn inside and serve with my Chilli Peanut Chicken or just some griddled halloumi. Take it to work, packed into a jar, and add the avocado when you get there to stop it going brown, and you will be the envy of your office. Huge thanks to the evergreen Bon Appetit for the recipe inspiration.
I could live on this salad, it has sweet, citrus and sour flavours and is way more than just a side to a burnt sausage or chop.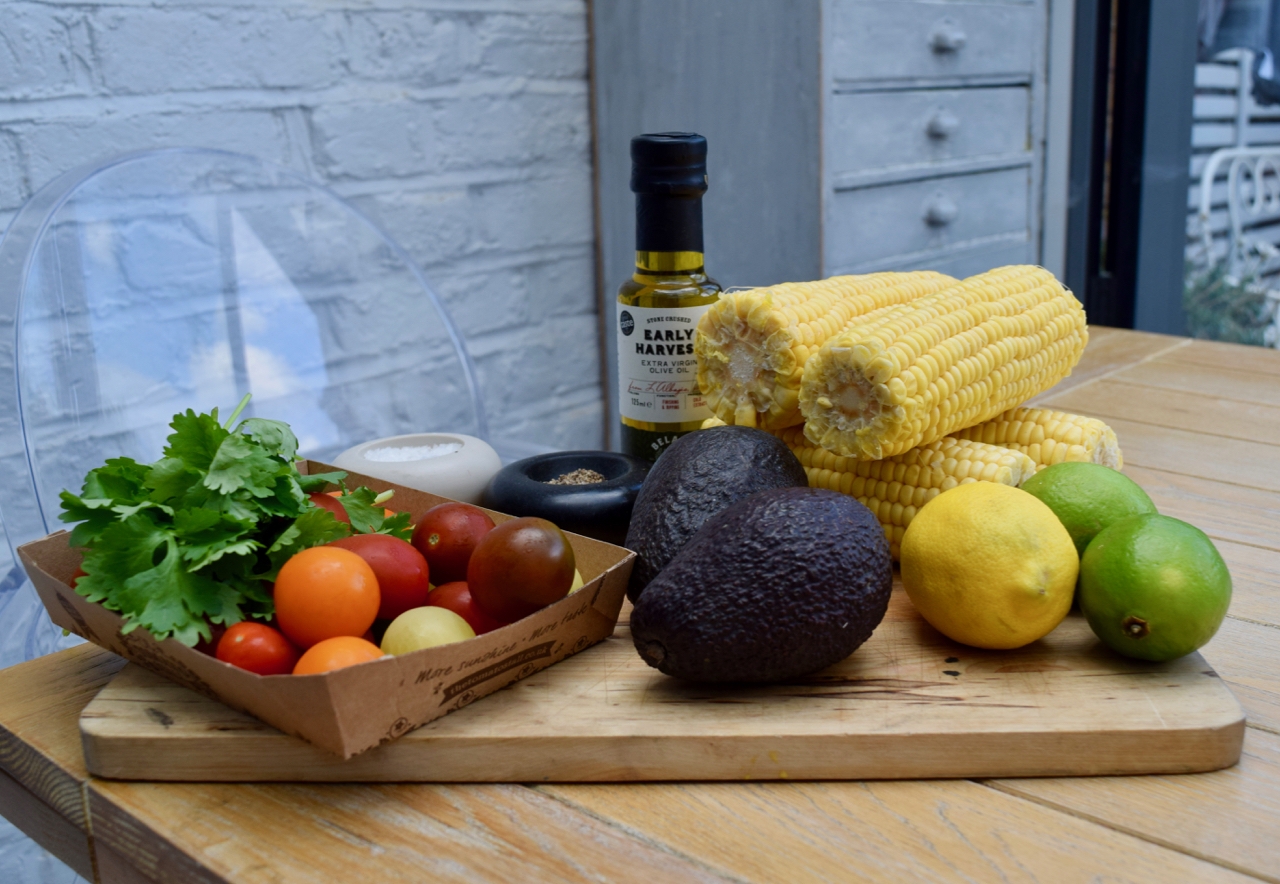 This line up looks like a trip the farmers market. The tomatoes were some lovely Isle of Wight ones from Ocado, which made this salad even more colourful and even sweeter.
Get going on this salad, before the sun disappears. Light up the barbecue or heat your grill to high and put the corn cobs on to grill. No need to oil them, just pop them straight on and cook for around 10 to 15 minutes turning occasionally until tender and slightly charred.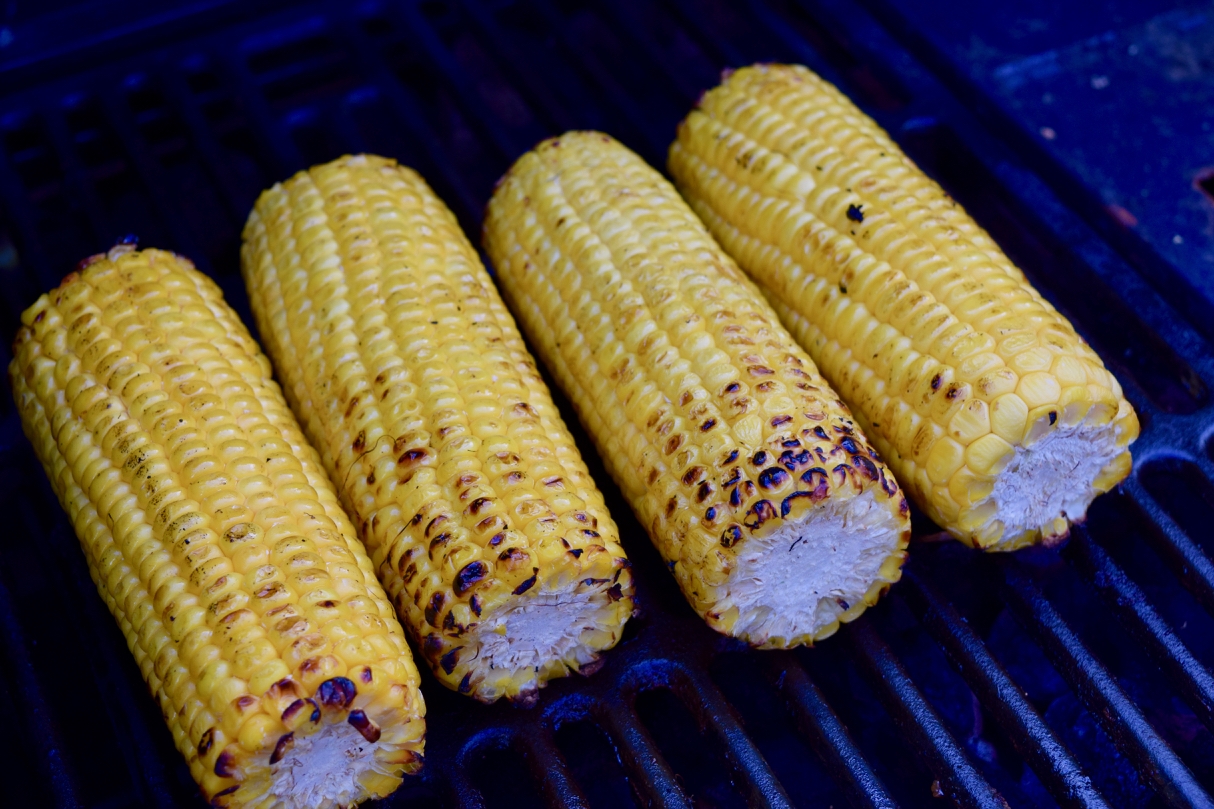 Put the cooked corn to one side to cool, whilst you make the lemon and lime dressing. In a small jug or bowl, add the lemon and lime zest, followed by the juice.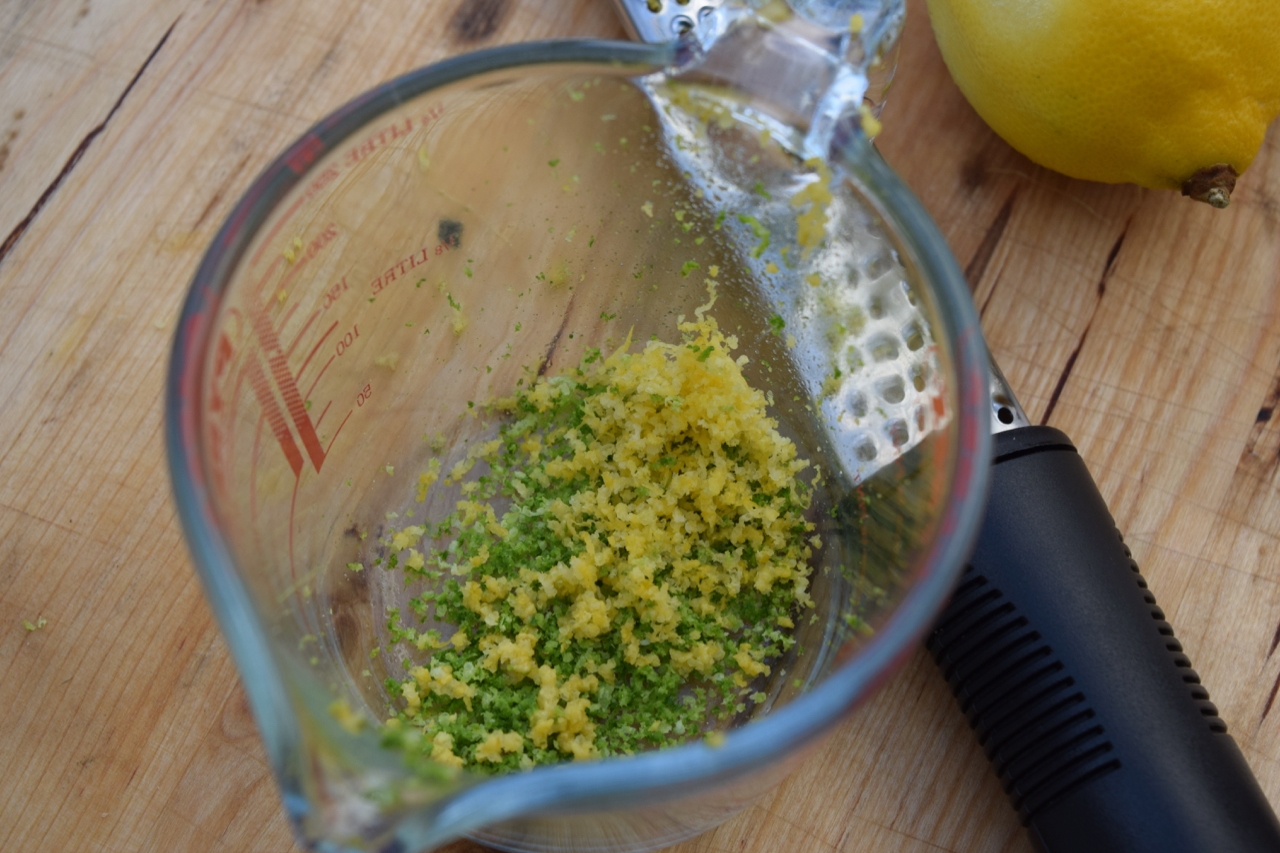 Measure in the oil then whisk until blended.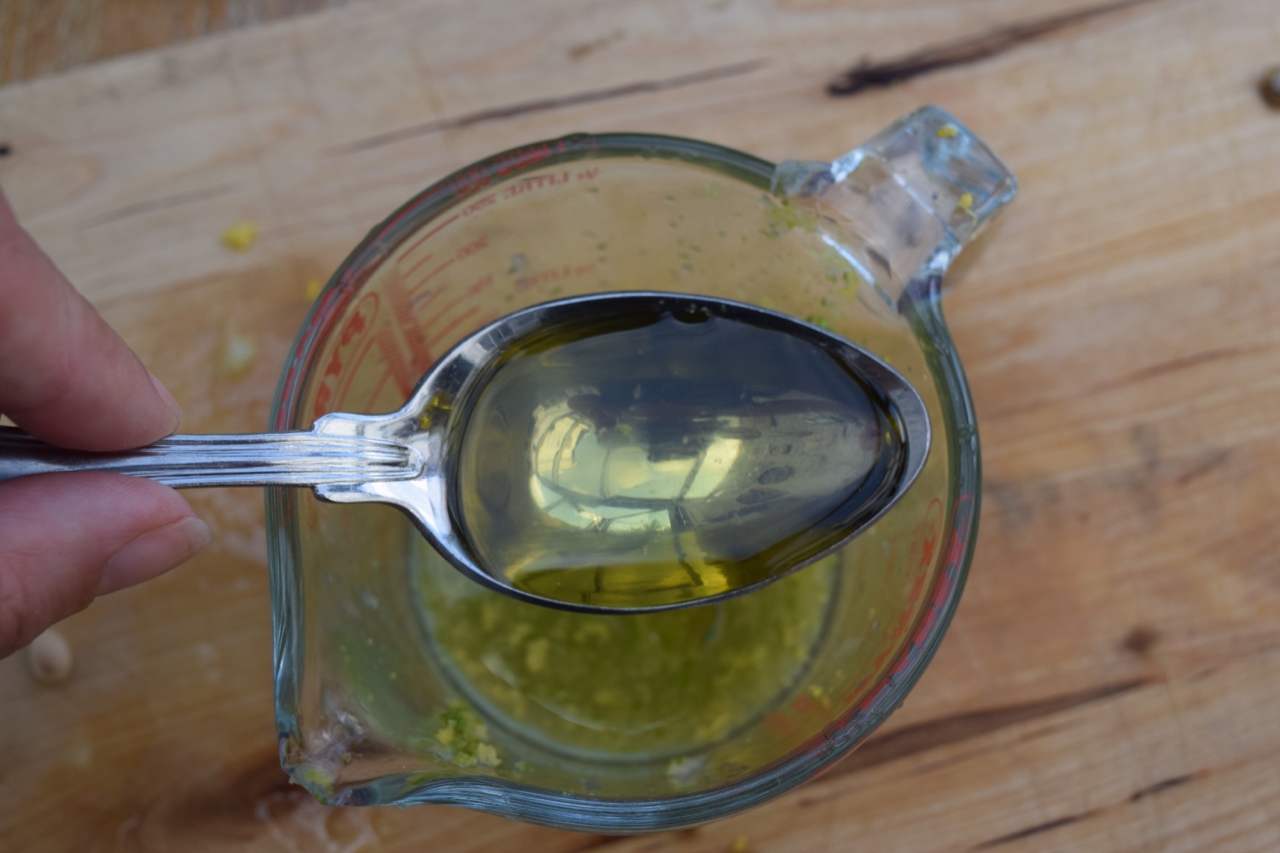 Now for the cooled sweetcorn. Over a large bowl to avoid the corn going all over your kitchen, cut the kernels from the cobs using a sharp knife.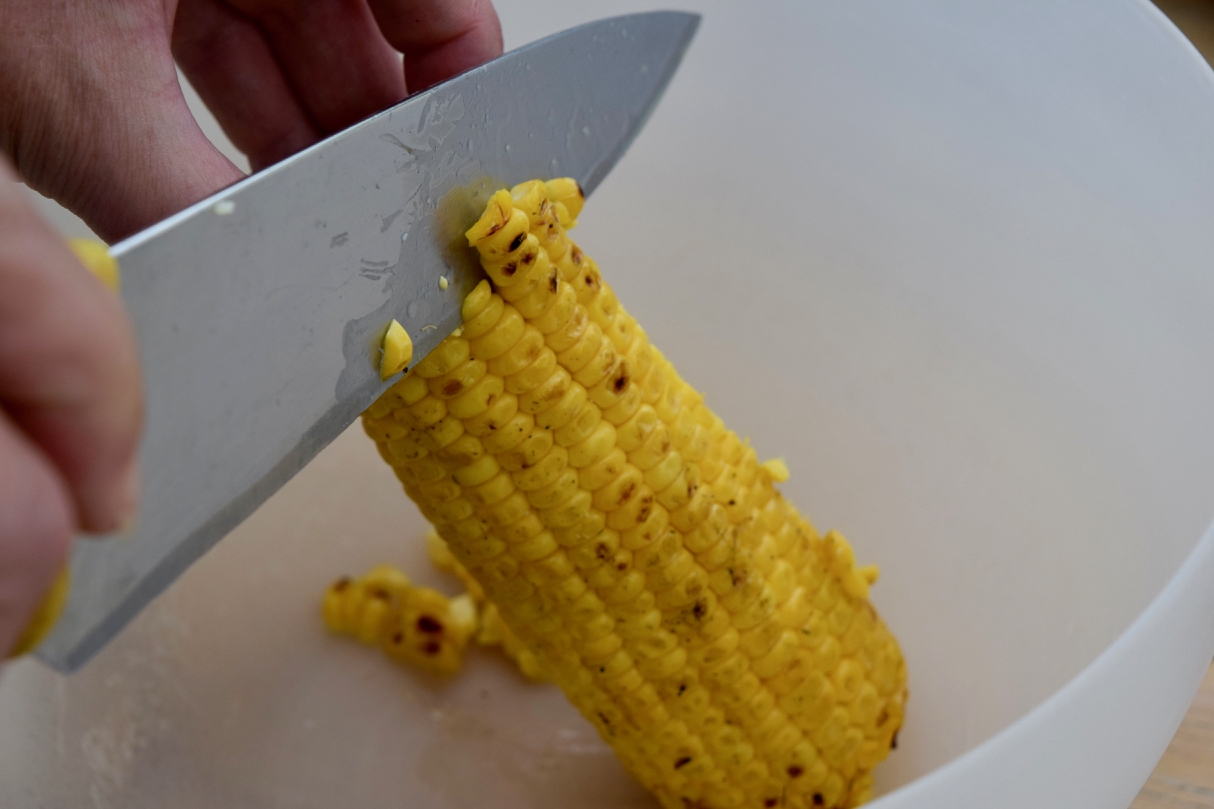 Next, halve or quarter your cherry tomatoes and add to the bowl along with the chopped coriander.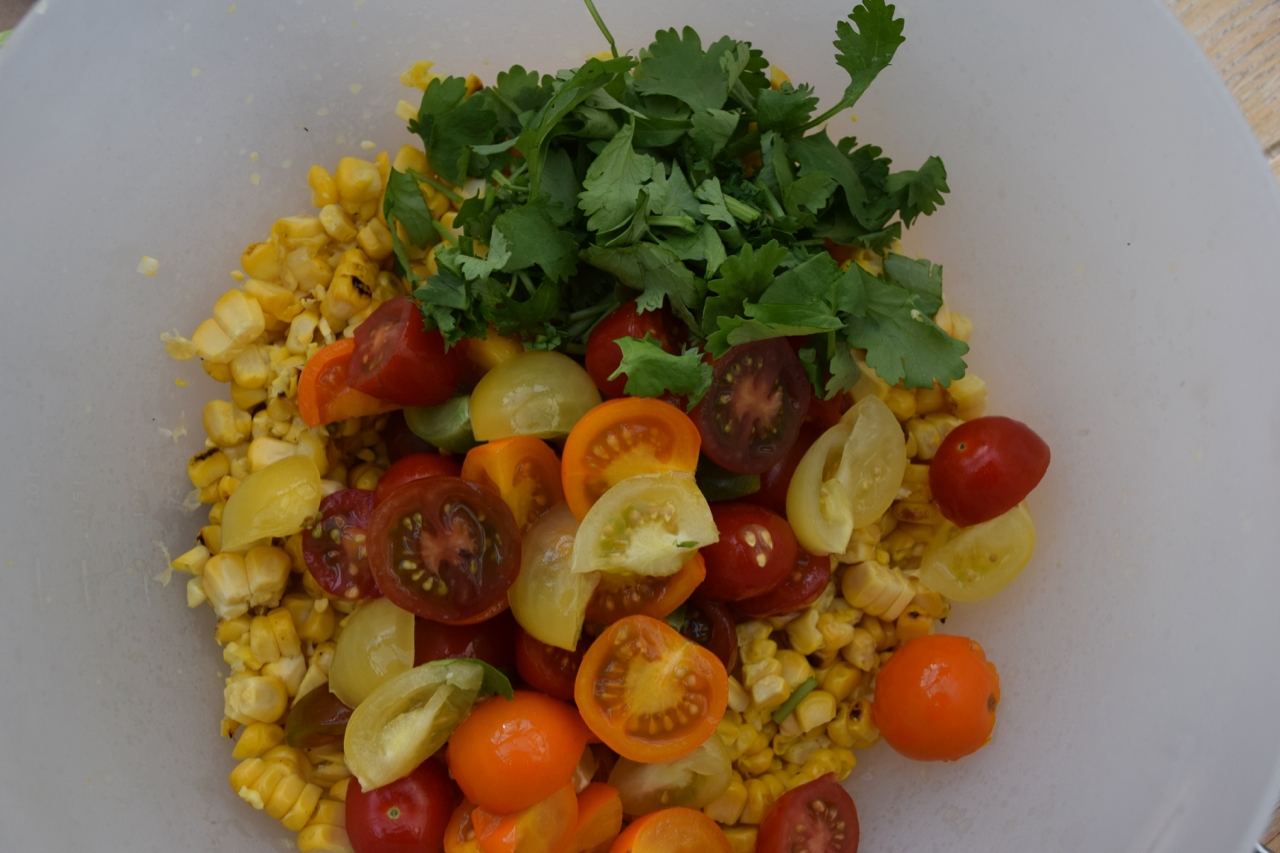 Now, peel and cube the avocado and toss this into the mix. Go in with a fork and give it a bit of a mash, leave some of the avocado cubes whole.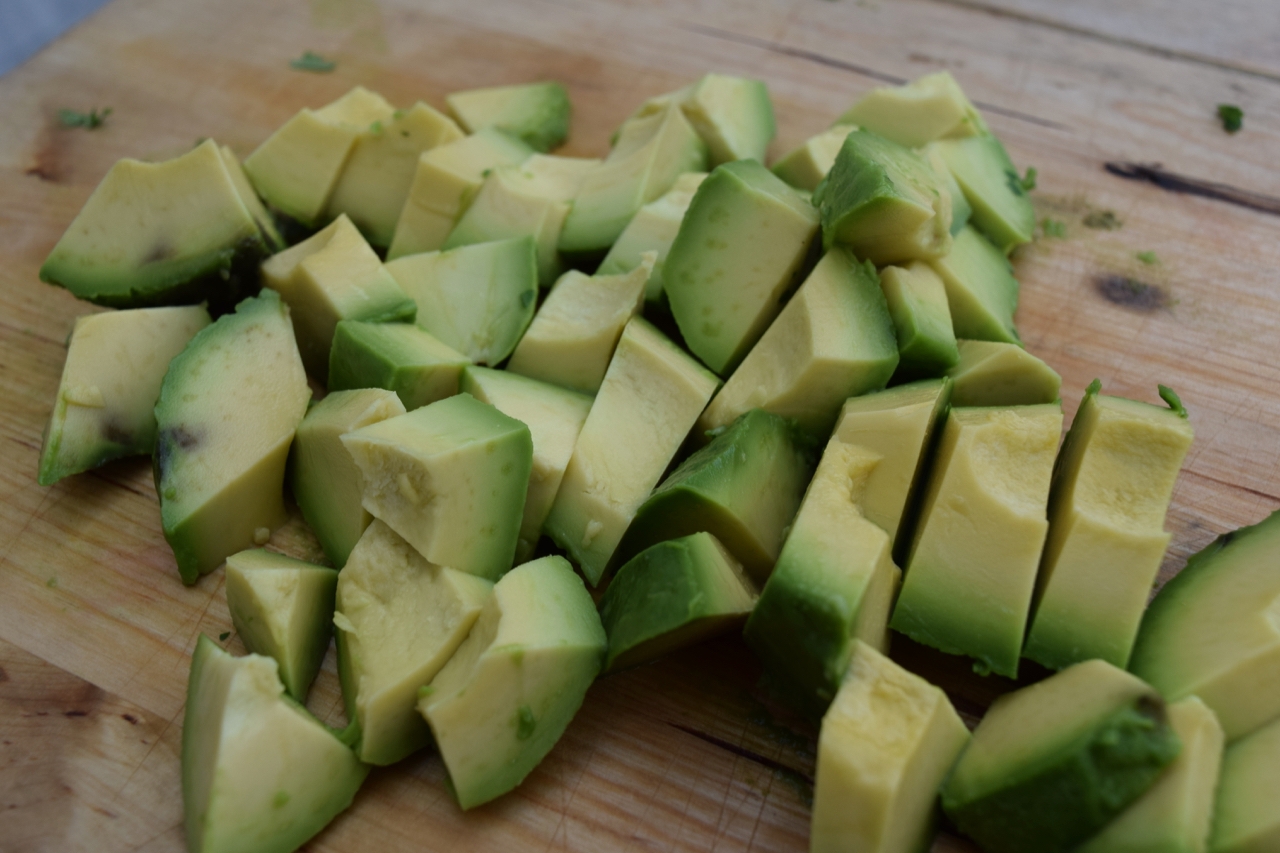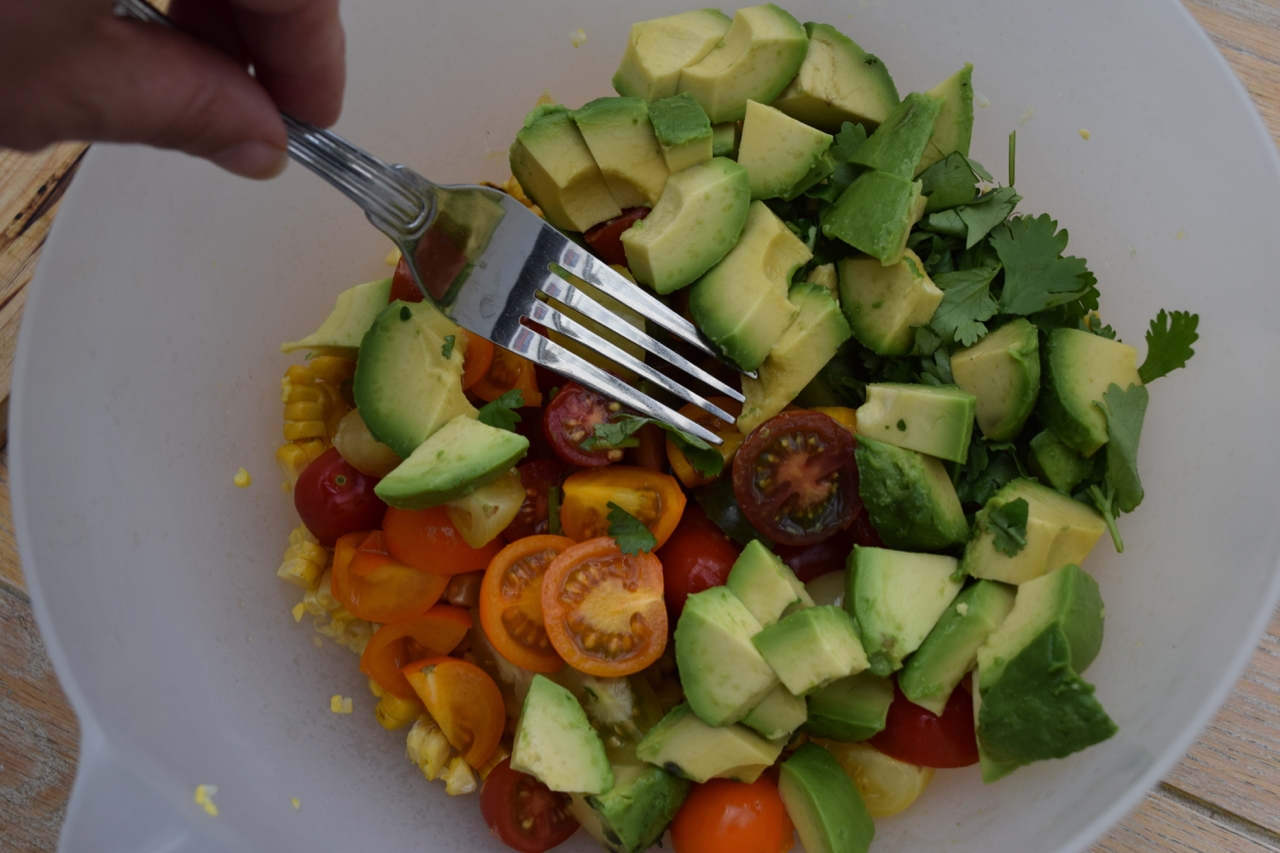 Season generously with sea salt and black pepper, mix, then pour on the dressing.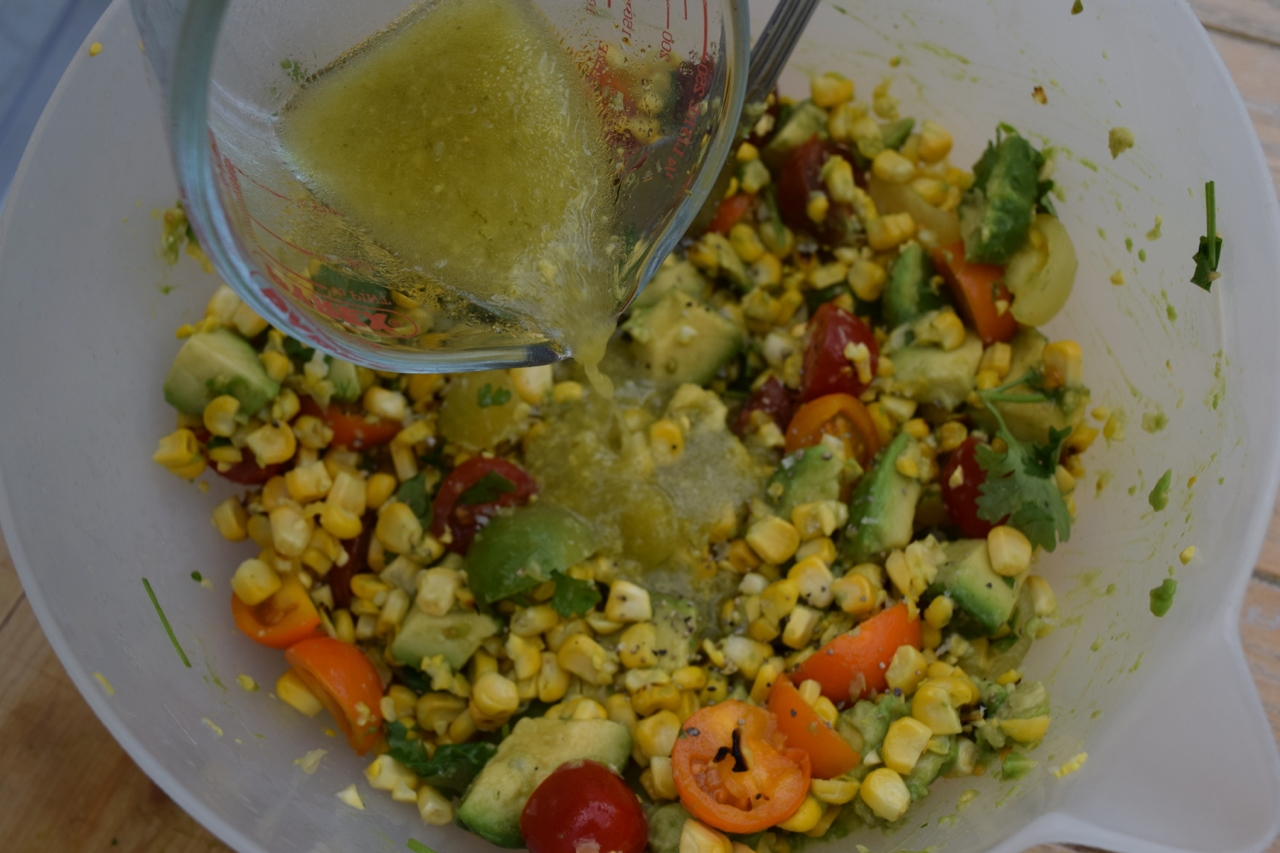 Give your bowl of colourful goodness a hearty mix, then serve. Strew with some more fresh coriander if you like.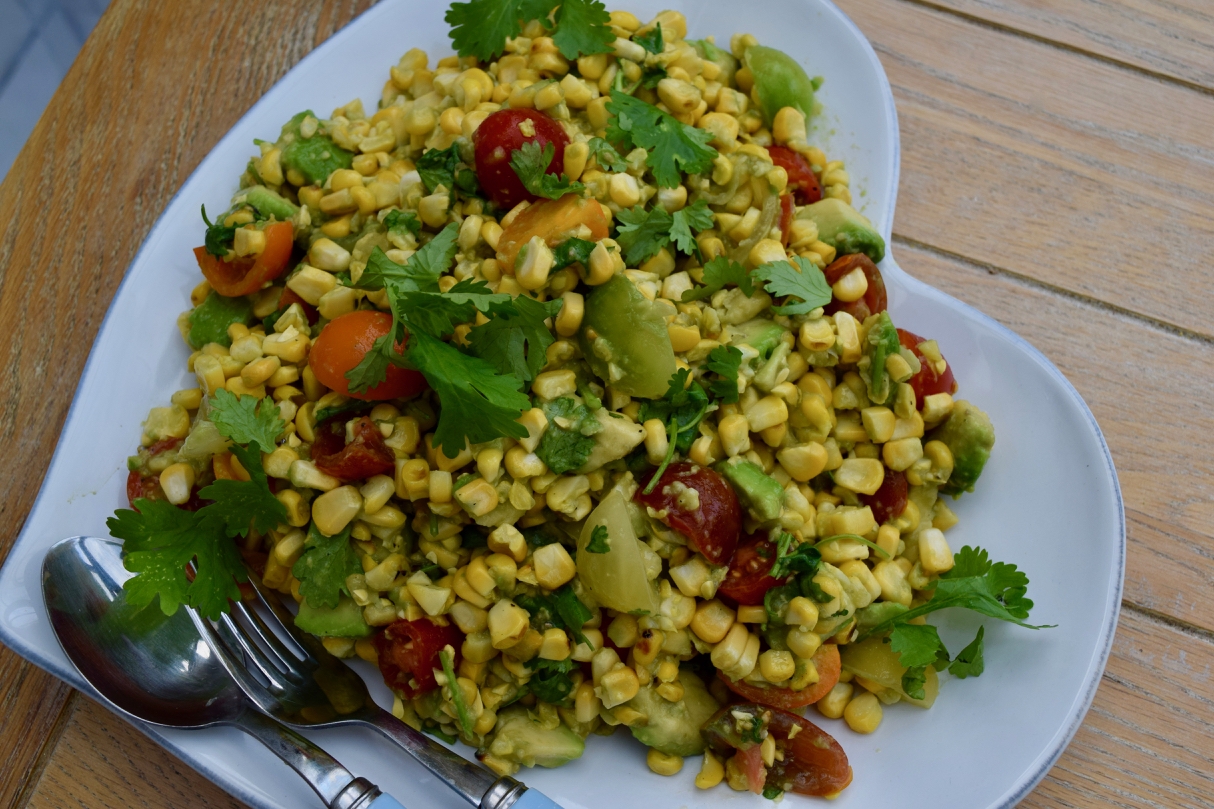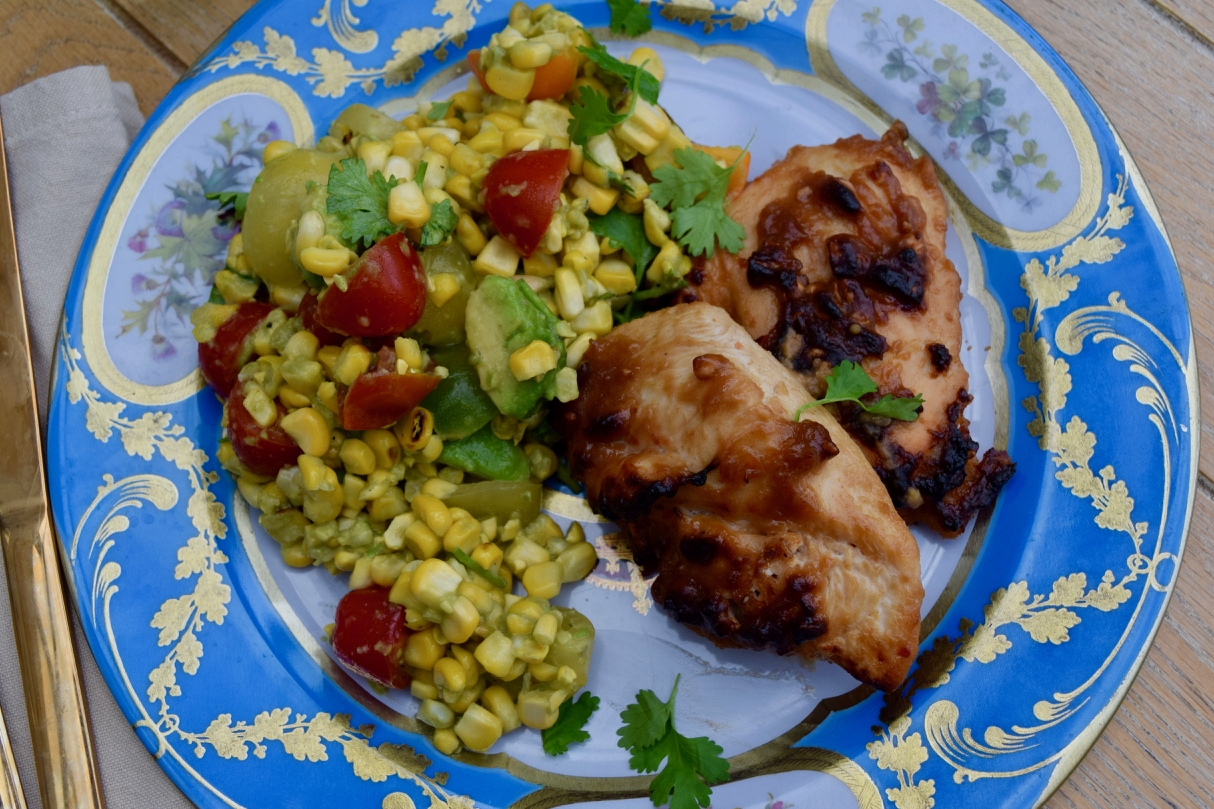 You can serve this with whatever you like, grilled chicken, ribs, halloumi or just a standard done-to-death-on-the-barbecue-sausage. This salad will brighten just about any drab mealtime.
Lucy x
Griddled Corn and Avocado Salad Recipe
Serves 4 to 6
You won't need any exciting equipment for this
4 corn cobs
2 avocados, peeled and cubed
300g cherry tomatoes, halved or quartered, size dependent
3 tablespoons chopped, fresh coriander
Dressing
Zest of 2 limes
Zest of 1 lemon
Juice of half a lime
Juice of half a lemon
2 tablespoons olive oil
Generous amounts of salt and pepper
Extra fresh coriander to garnish
Take your corn cobs and place on a barbecue, or under a grill for around 10 minutes or until just cooked and starting to char. Once tender, leave to cool.
For the dressing zest 2 limes and 1 lemon into a small jug or bowl. Add the juice of half a lime and half a lemon then whisk in the oil.
Once the corn has cooled, cut the kernels from the cobs with a sharp knife, directly into a bowl to stop them going everywhere. Chop your tomatoes and add the corn with the chopped coriander. Peel and cube the avocados and add to the bowl. Mash slightly, into the corn and tomatoes, but leave some pieces whole.
Pour on the dressing, stir well, season generously with salt and pepper, to taste, then serve. I loved this with some barbecued chicken, or my Chilli Peanut Chicken.
If you would like to make this in advance, make the dressing, corn and tomatoes then assemble adding the avocado at the last minute.