Irish Maid Cocktail Recipe
I know St Patrick's Day was yesterday, and if you celebrated in true style, the last thing you will want today is a cocktail. But, it's the day-after-St-Patrick's-Day-Cocktail-Friday and I felt I couldn't miss the opportunity to share this Irish Maid with you.
This cocktail has a wonderful fresh flavour to it, so it's perfect for this week. I finally feel as if there is at least a tiny whiff of spring in the air. The sun has been in evidence this week and I may even have risked leaving the house with the top button of my coat undone. I am so desperate for the clocks to go forward to glean an extra hour of sunlight,  I am almost counting down the days *it's 9*.
Back to the Irish Maid and it's rather tenuous link to St Patrick's Day. The booze element of this delicious drink is Irish Whiskey, or not, if like me, you only have Scotch Whiskey to hand. I am not enough of a connoisseur to know the difference between the two but I am sure some smartie pants aficionado will let me know. The Whiskey is then lightened by the addition of some floral elderflower liqueur and muddled cucumber. It's refreshing, it's full flavoured, it's bloody lovely. I only have a dribble left of my Elderflower liqueur from M&S, so am off to buy some more tomorrow as this has become my new top choice of crisp, spring friday cocktail.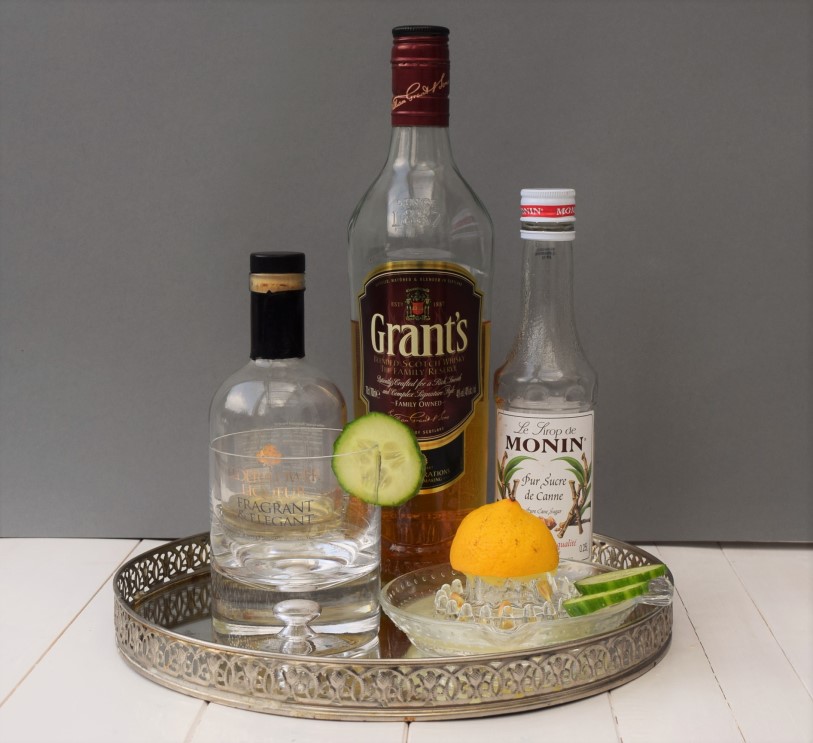 Apologies to all Irish readers for the non Irish Whiskey but I couldn't blow the Lucy Loves budget on yet another bottle for the drinks cabinet. Such an elegant line up of ingredients, and just a reminder you don't need to buy sugar syrup, it can easily be made by bringing to the boil equal parts of sugar to water then leaving this to cool.
Take you cocktail shaker and add two slices of cucumber. Muddle this with back of a spoon or a special muddling implement that your kind Mother bought for you *thanks Mum*.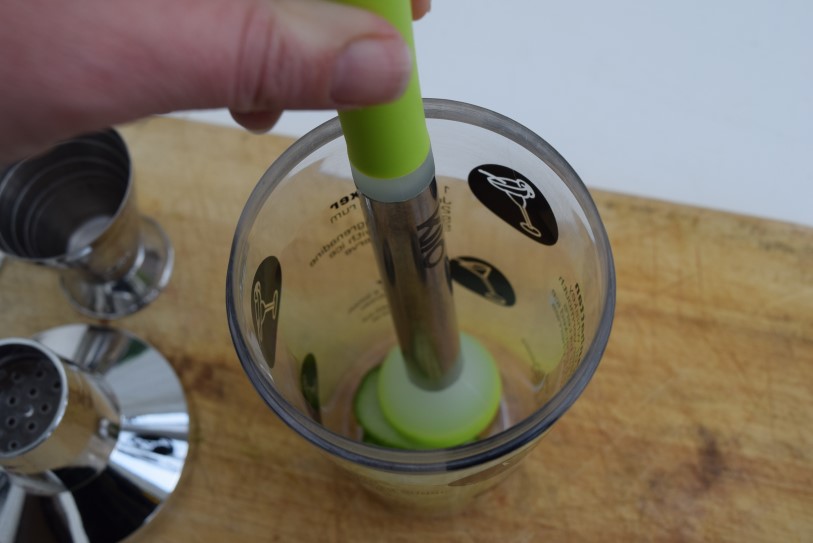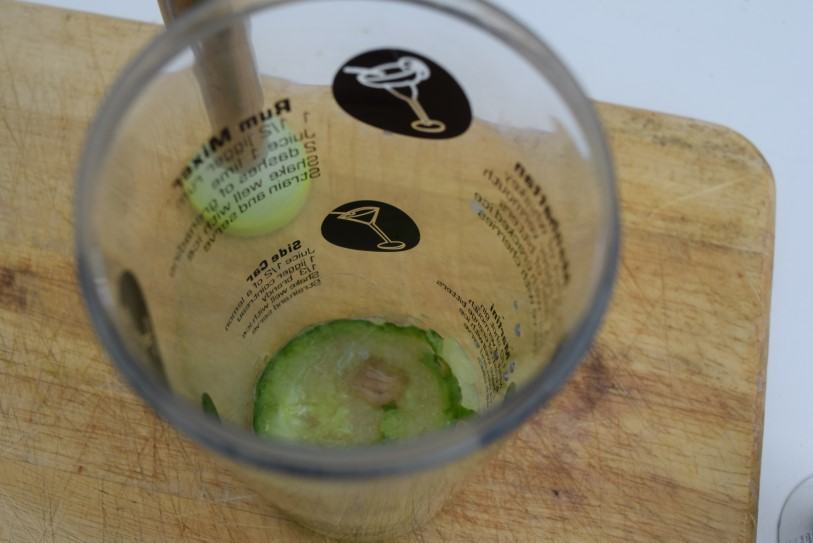 Next, throw in a large handful of ice then pour in your shot of patriotic Irish Whiskey, or Scotch if you are cheating like me.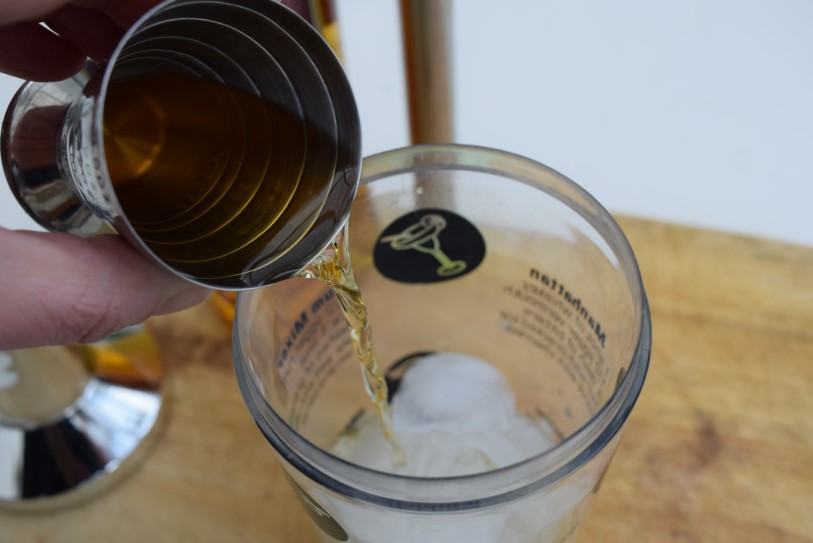 To mingle with this, pour in a shot of elderflower liqueur and lemon juice for fragrance and freshness.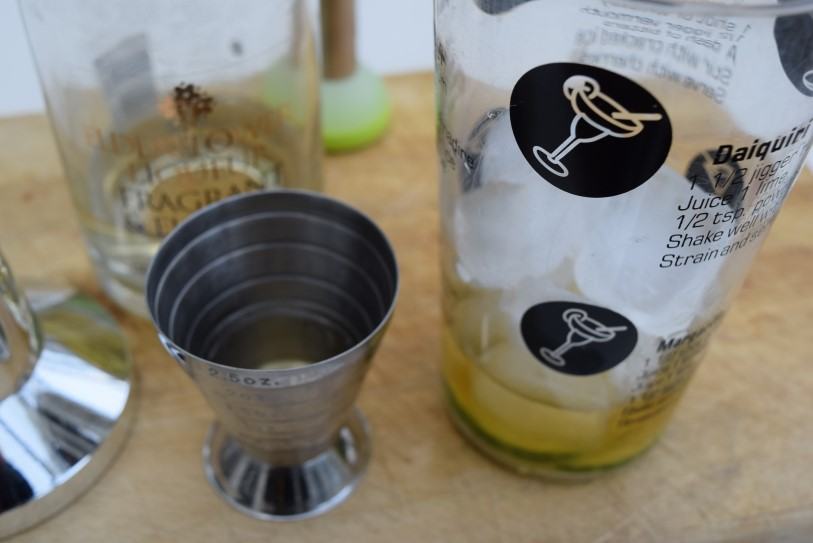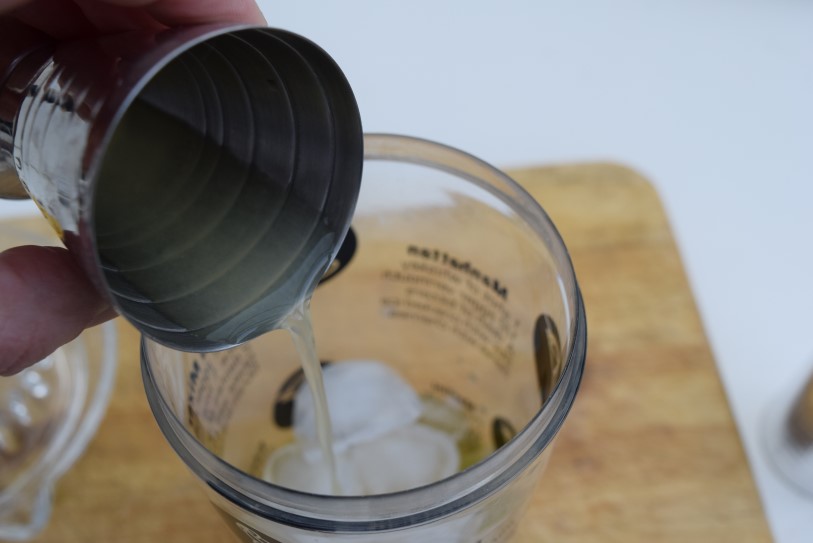 Then to complete this cocktail, add a splash of sugar syrup then shake until super chilled.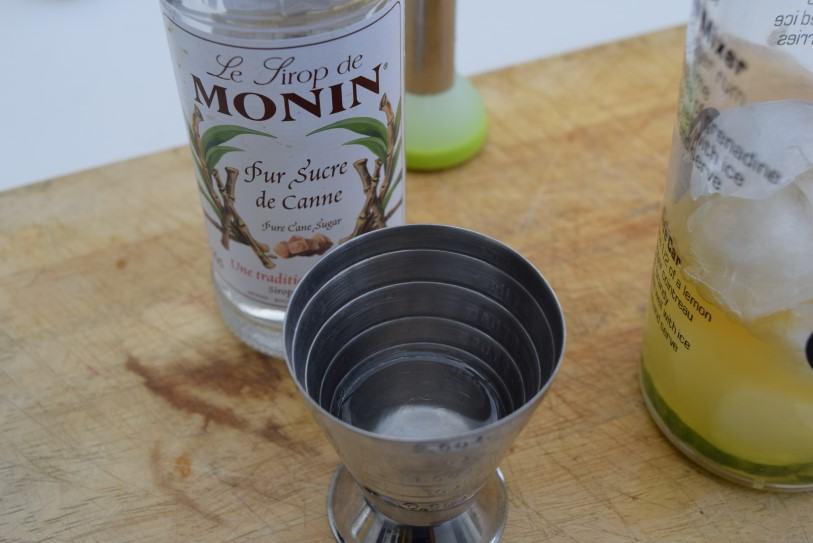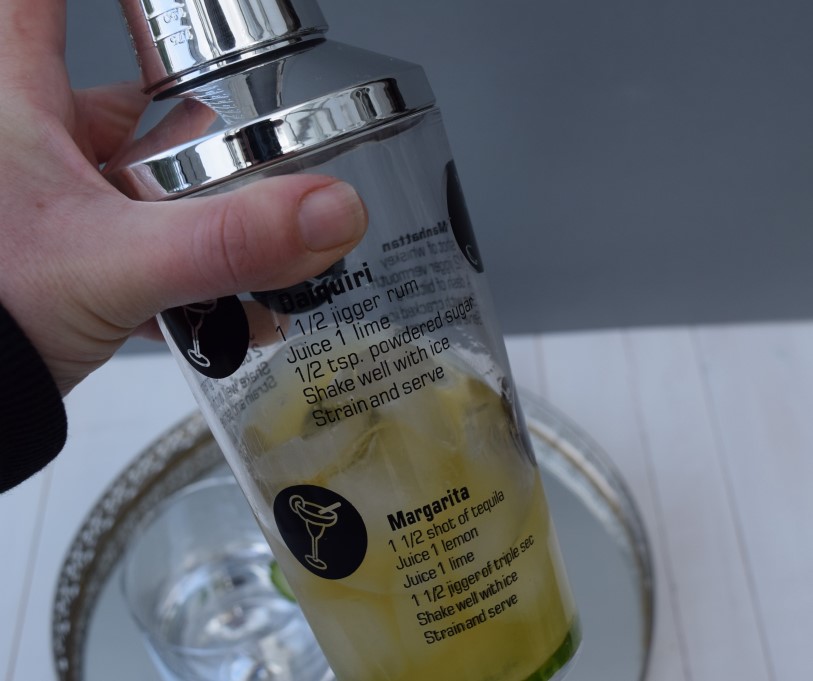 Pour into a lovely tumbler, filled with some additional ice, and garnish with a slice of cucumber.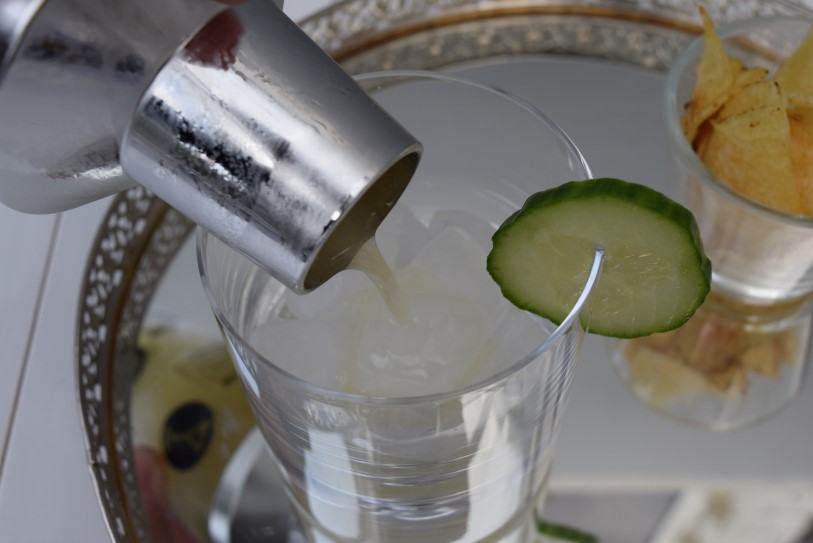 A spring day in a glass.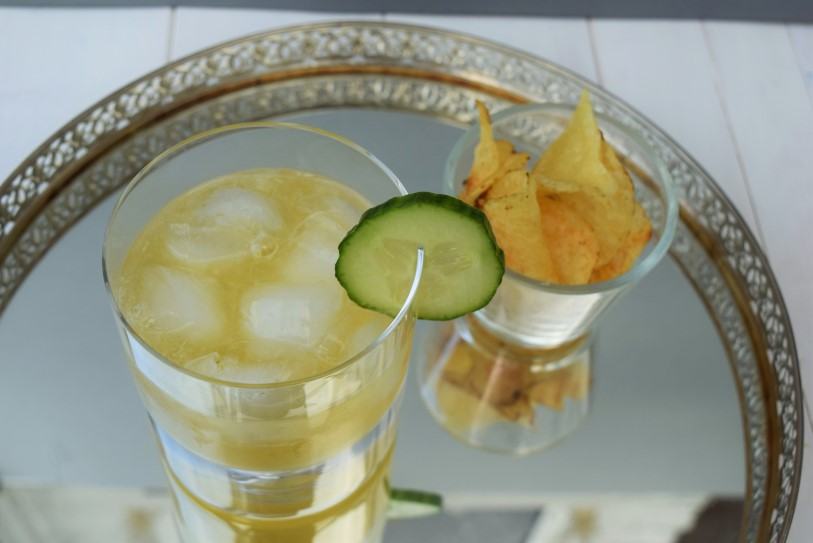 With some crisps.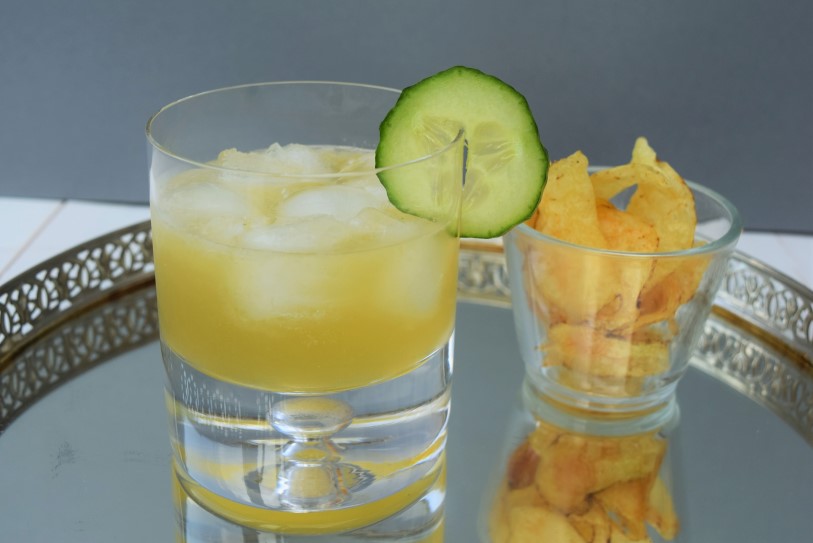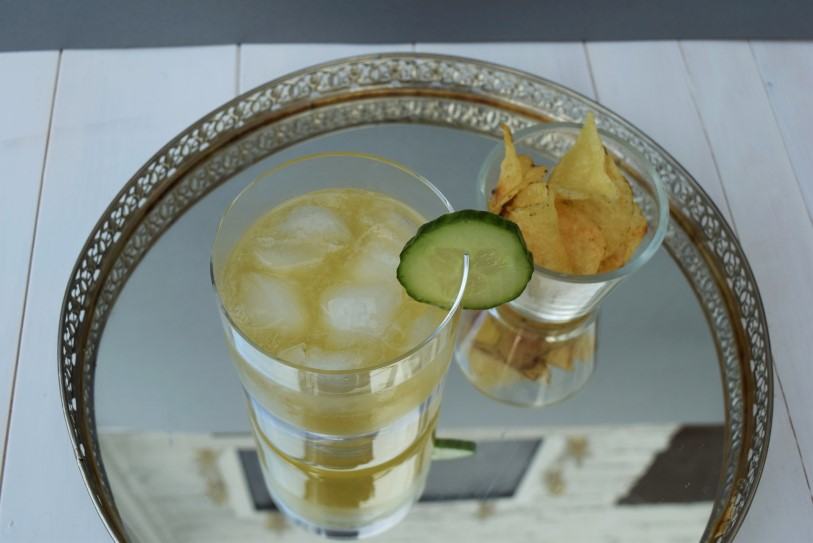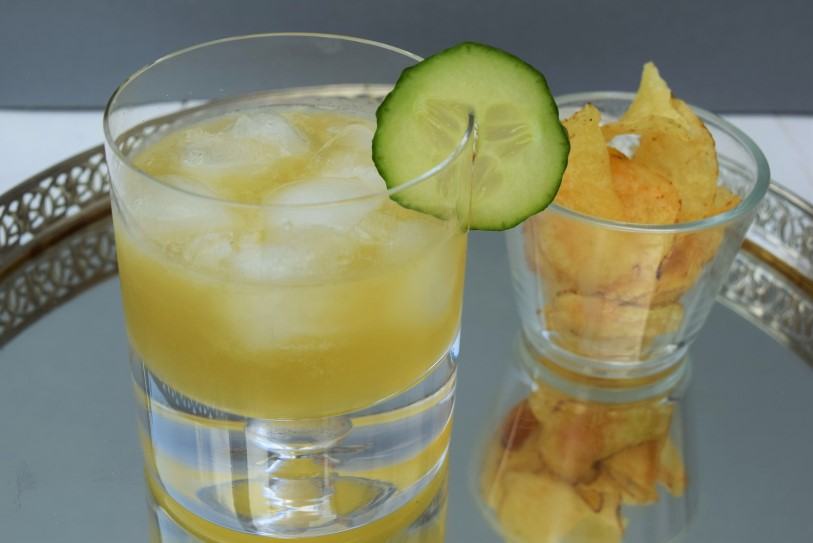 I know St Patrick's Day was yesterday, but you may have missed your window to raise a glass in celebration. If that's the case, or if you just fancy an elegant and fragrant cocktail this Friday, the Irish Maid is the beverage of choice for you.
Have a wonderful weekend.
Lucy x
Irish Maid Cocktail Recipe
Makes 1
You will need a cocktail shaker and a lovely tumbler
2 slices cucumber
40ml Irish whiskey
15ml Elderflower liqueur such as St Germain or I got mine from Marks and Spencer
25ml lemon juice
25ml sugar syrup, from a bottle or make by bringing 1 part water and 1 part sugar to the boil then leave to cool
Ice for the shaker and more for the glass
Cucumber slice to garnish
Take your cucumber slices and add to the bottom of your cocktail shaker. Muddle or poke with a spoon then add a large scoop of ice. Pour in the whiskey, elderflower liqueur, lemon juice and syrup then shake until chilled. Strain into your tumbler containing more ice and garnish with a slice of cucumber. Sip and dream of spring.