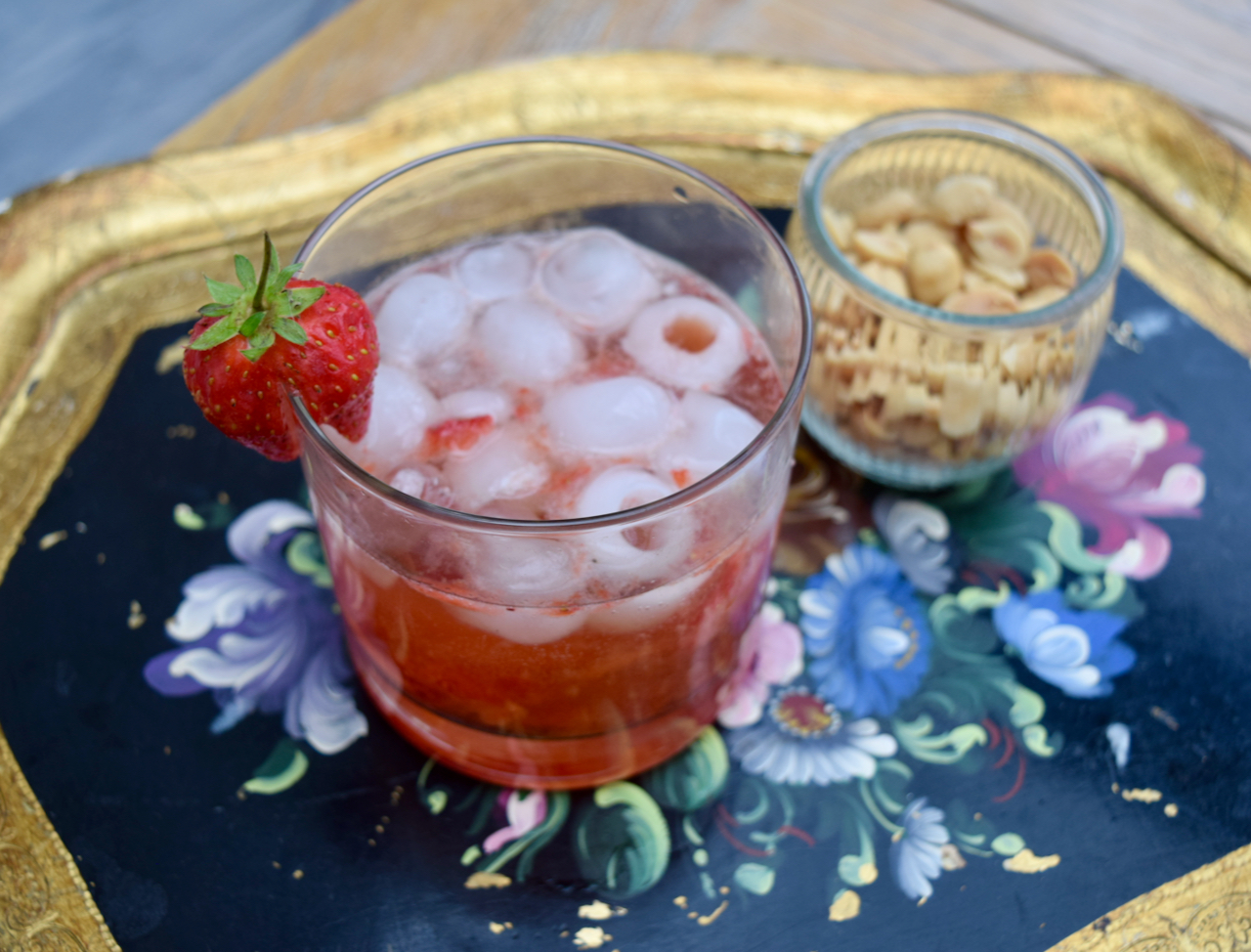 Kentucky Kiss Recipe
I have been canvassing friends and family recently and we all feel as though we're waiting for things to go back to normal. What normal actually is, I'm not sure, but whatever it is, we're waiting for it. Green shoots of pre pandemic life are peaking through, but it's not enough. The last 18 months have been horrid and I think we all need a bloody great big Kentucky Kiss, both metaphorically and physically speaking.
Clyde's a huge bourbon fan, but he's rubbish at making his own drinks. He'll grab a beer for speed and ease, unless I step in clutching my cocktail shaker and a bottle of his favourite spirit. This week I made us a Kentucky Kiss to bring a smile to both of our faces. This is a seasonal tipple featuring strawberries muddled with lemon juice and maple syrup adding sour and smoky sweetness. To this, the bourbon is added for balls and spirit then fizzy water makes this a longer, more refreshing cocktail. It's long but ballsy, just what's needed to celebrate the end of the week.
We both inhaled this fruity, summer affair and felt, frankly, a little brighter about life.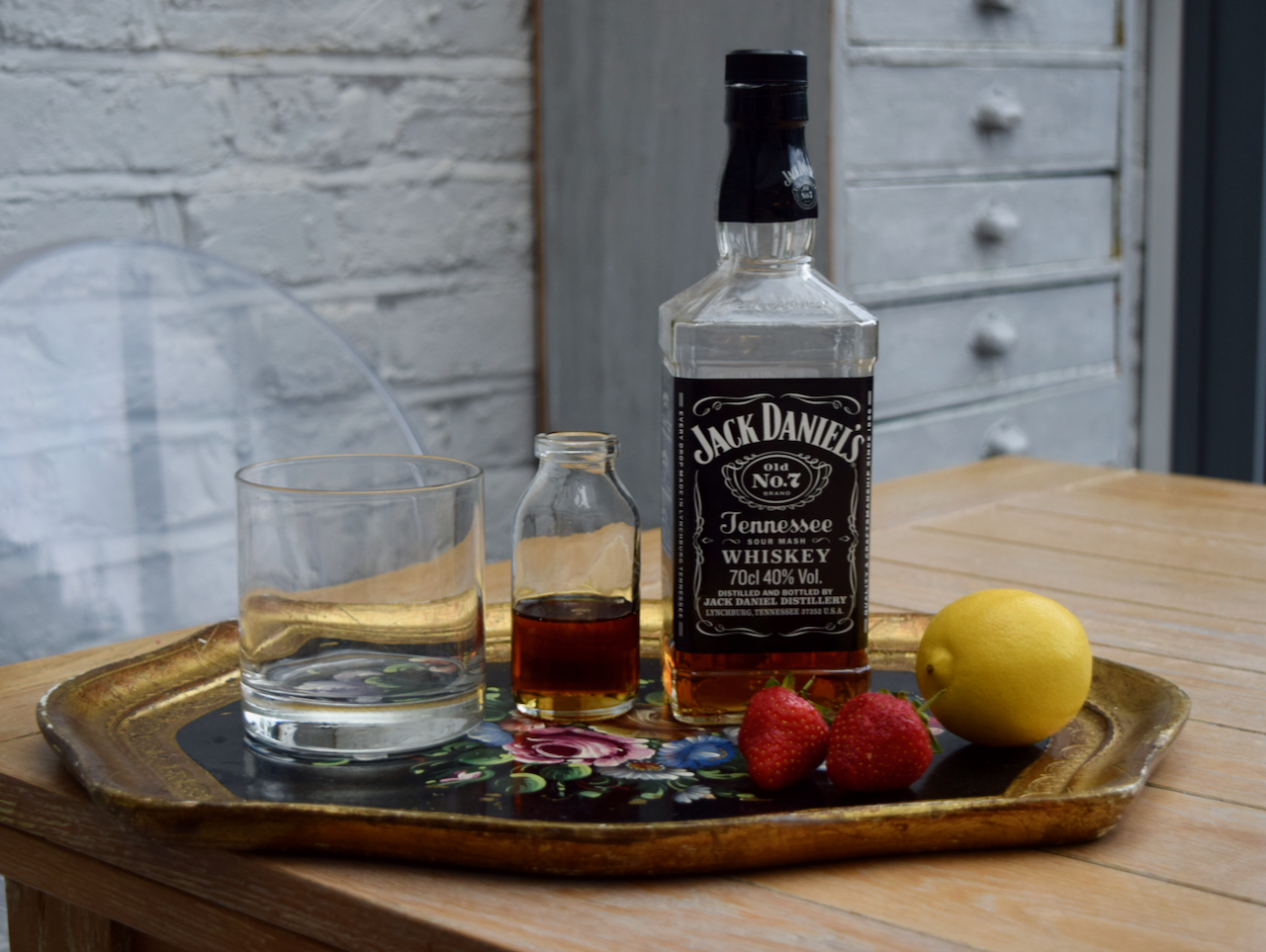 A few ingredients creating a lovely, bourbon based affair. Strawberries are at their finest so they add sweetness and colour to this loving drink.
Make a start with a large tumbler and your two sliced strawberries.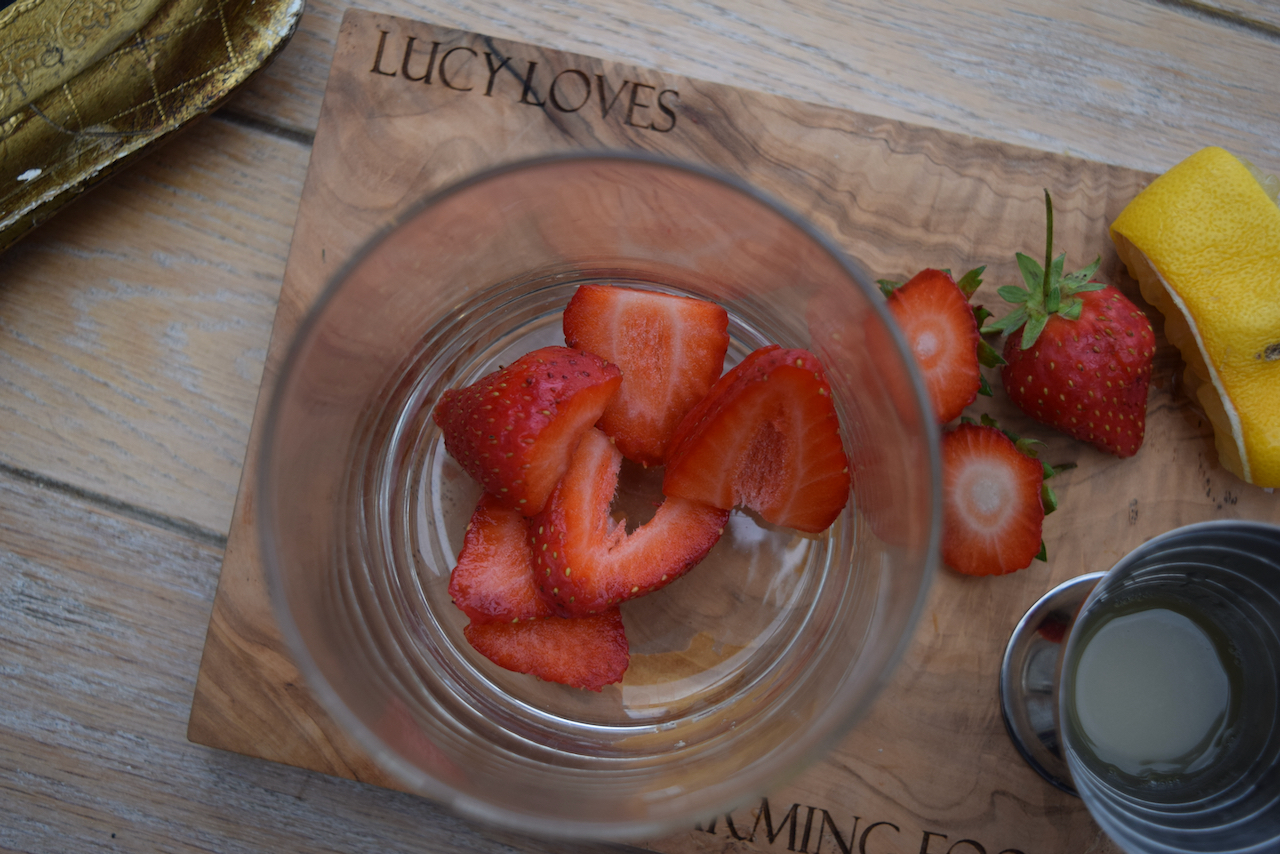 Muddle these with the lemon juice and maple syrup, so the strawberries release their juices.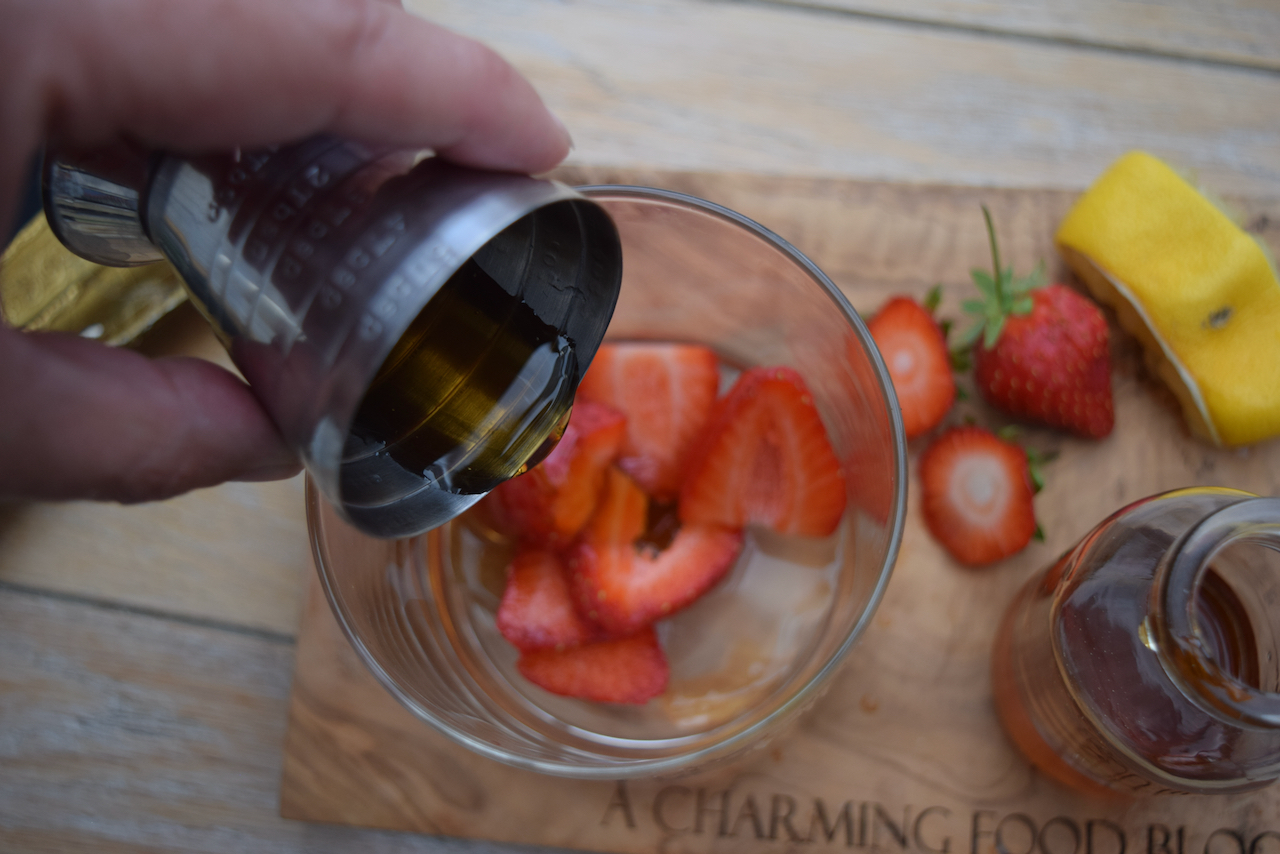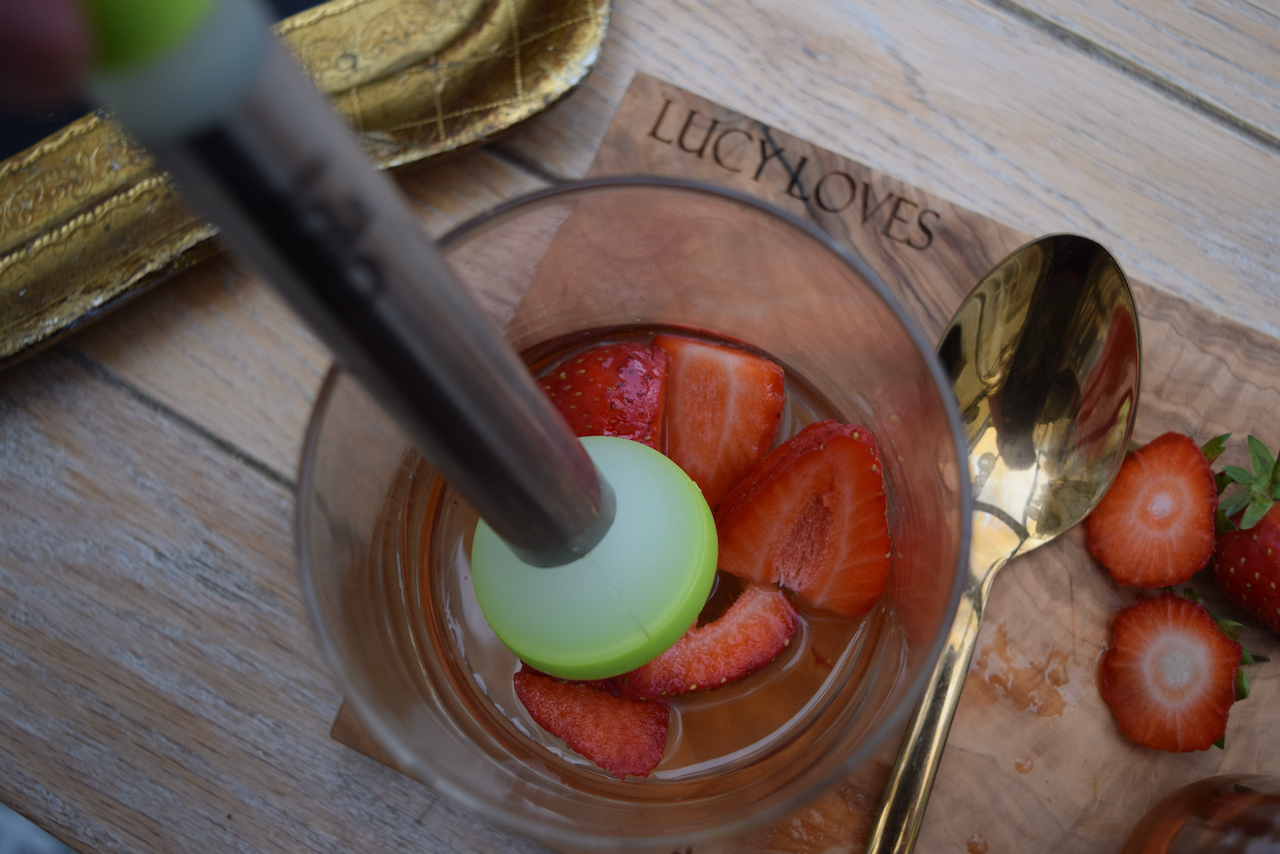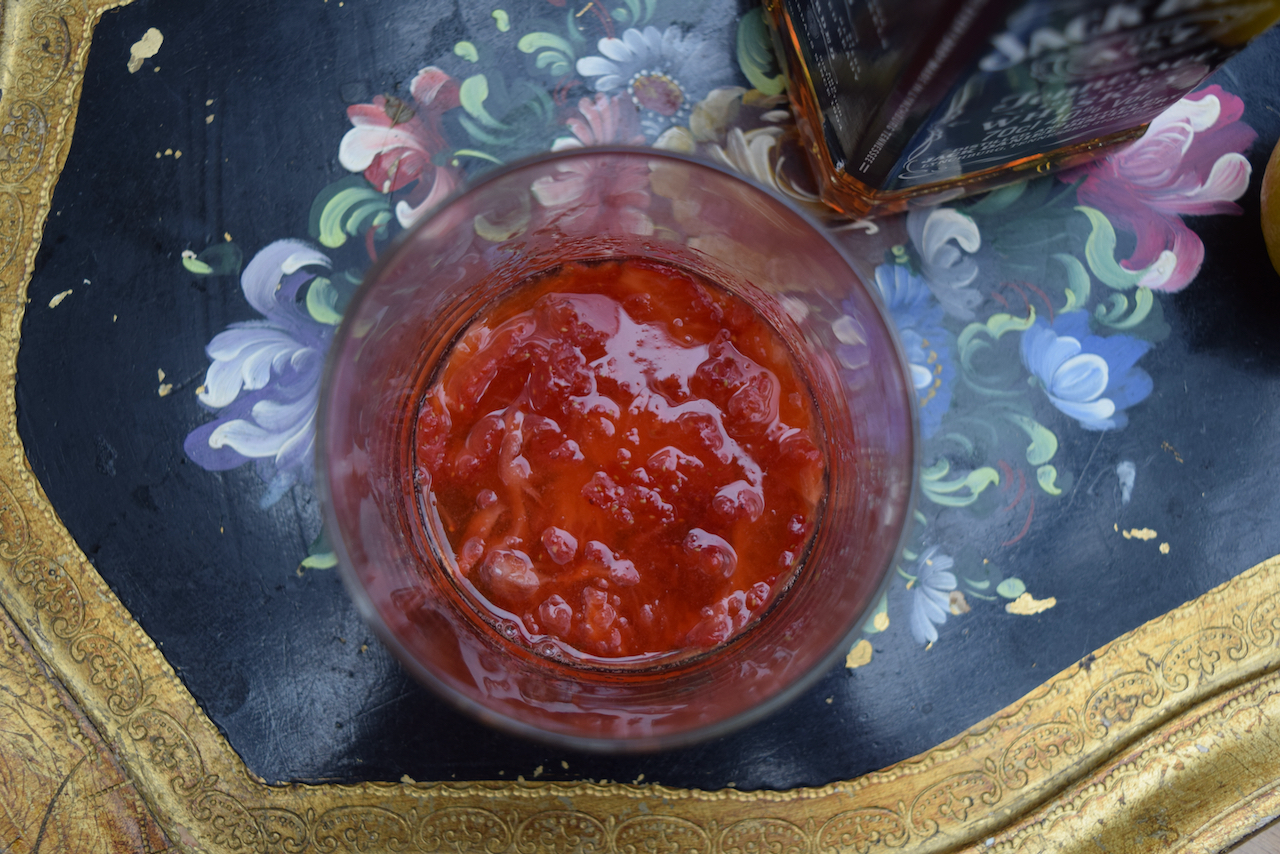 Pour in your bourbon and a big handful of ice and stir.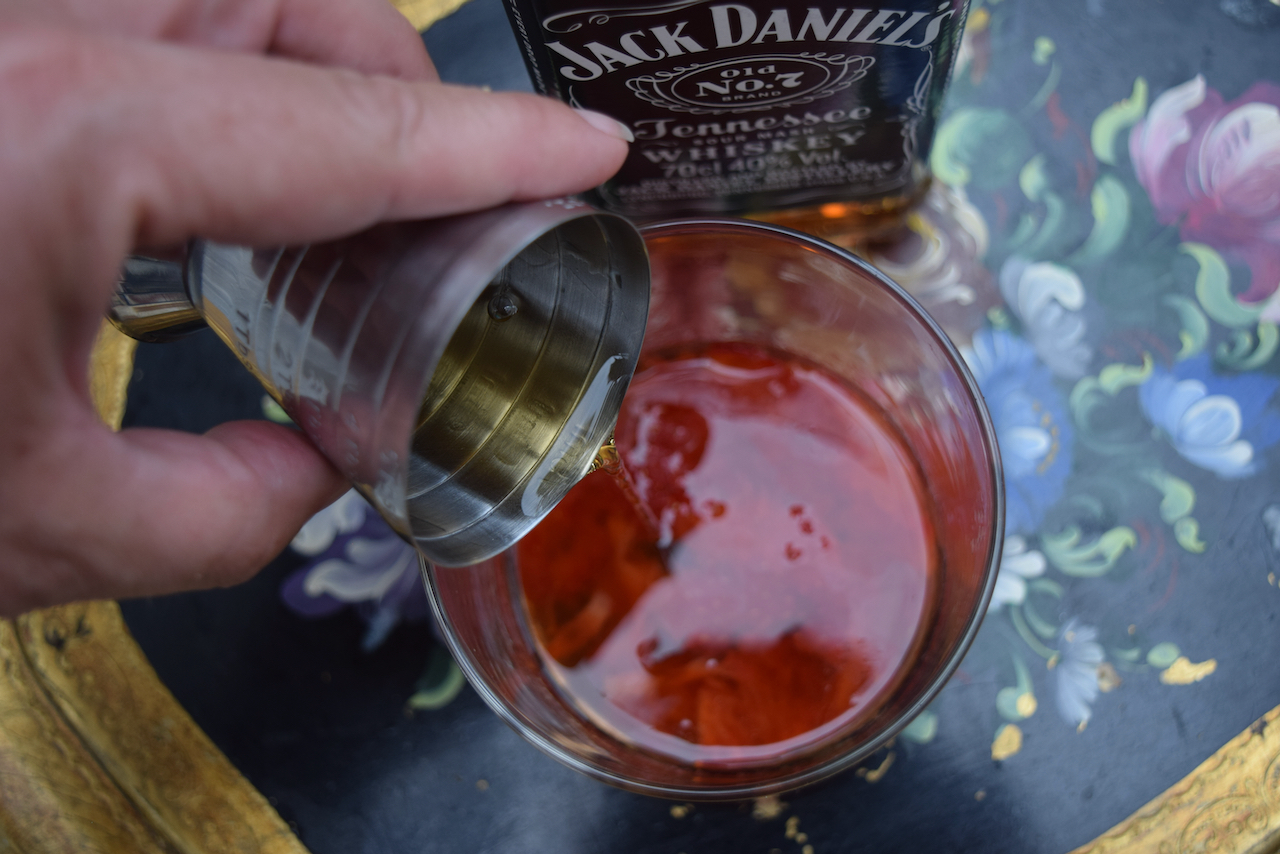 Top up with as little or as much fizzy or soda water, to taste.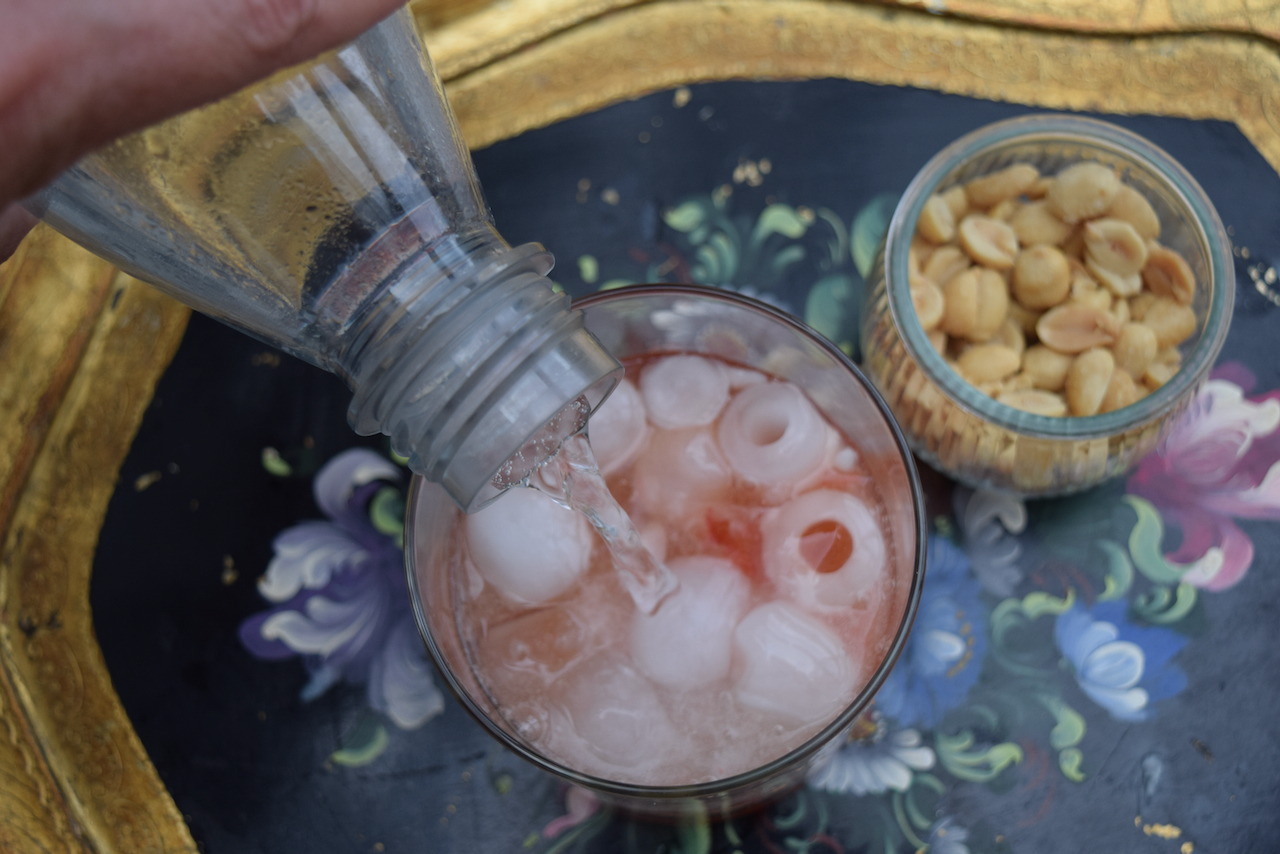 Garnish with a whole, juicy strawberry.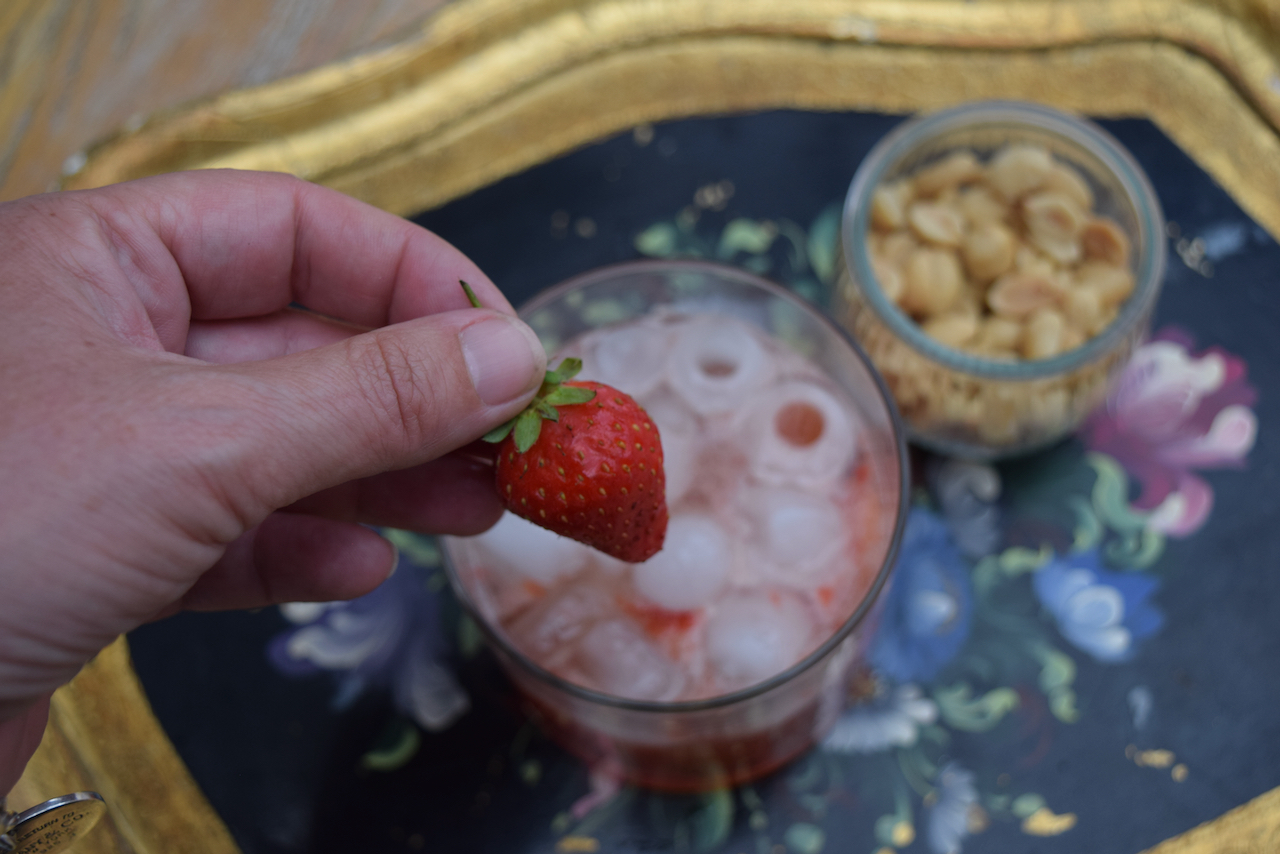 Now this Kentucky Kiss is all yours. Or all Clydes and you just get a tiny sip.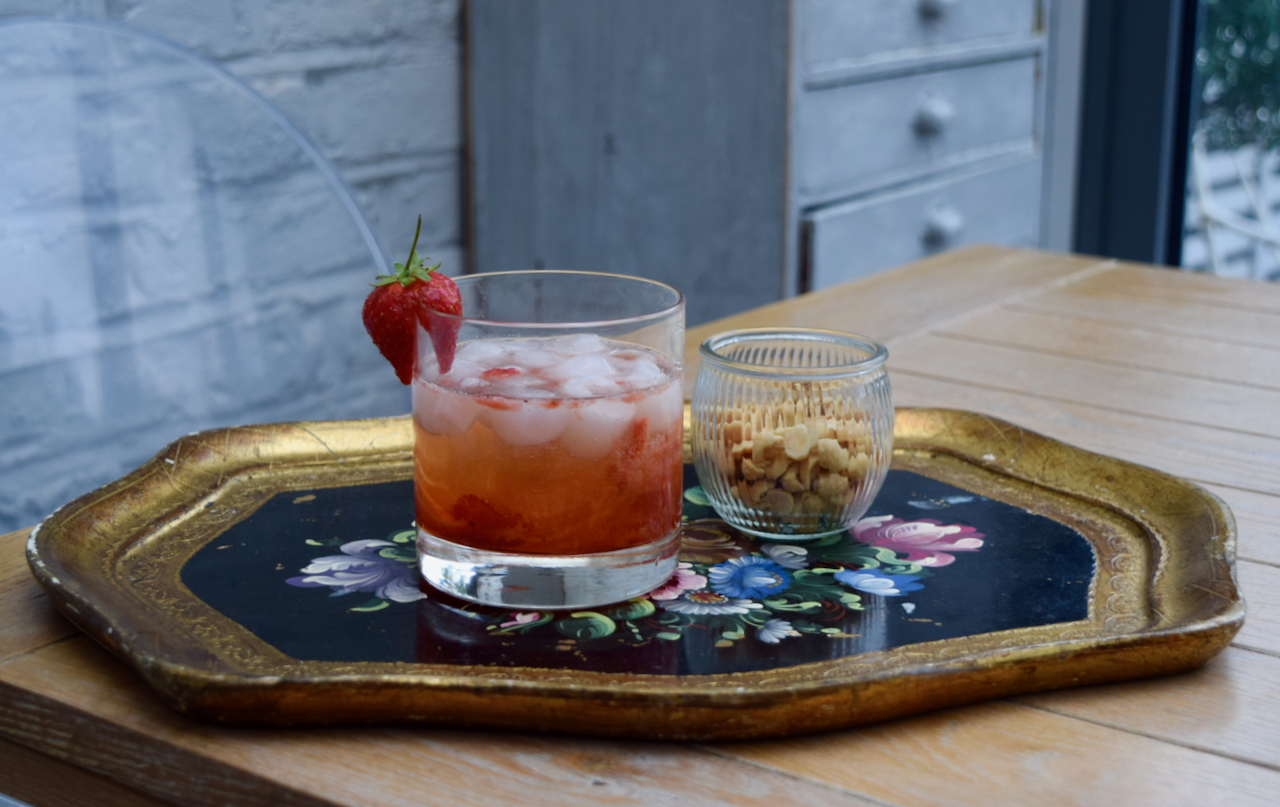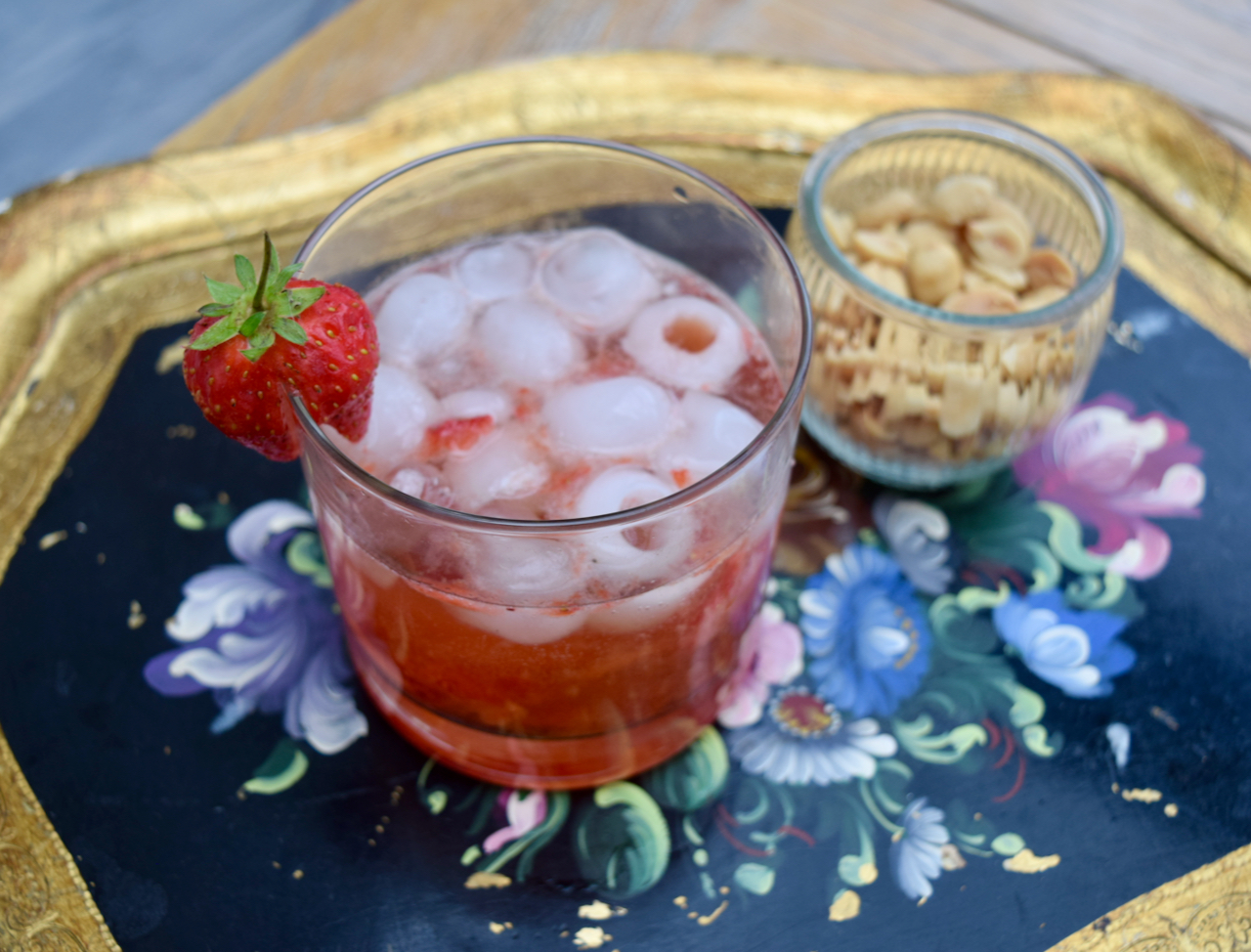 This cocktail Friday feel loved with a Kentucky Kiss and feel positive about future; at least it's the bloody weekend.
Lots of love to you all
Lucy x
Kentucky Kiss Recipe
Makes 1
You will just need a large tumbler and a muddler, or spoon
2 strawberries, sliced
1 tablespoon lemon juice
1 tablespoon maple syrup
Ice
50ml bourbon
Fizzy water or soda, to top up
A strawberry to garnish
Take your large tumbler and add the sliced strawberries, lemon juice and maple syrup. Muddle with a spoon or muddler until the strawberries are mashed and releasing their juices.
Add the bourbon and a big handful of ice and stir. Top up with as little or as much soda to taste. Garnish with a fresh strawberry and sip and feel loved.