Juicy Lucy Burgers Recipe
When is it ever going to stop bloody raining? I want to scream it from the roof tops. Poor Teddy is glaring at me as we speak because he's barely been out today; he hates the rain nearly as much as I do. I've had to snaffle in the back of the wardrobe to find an old cardi and I generally feel murderous. When I photographed this recipe this weekend, I had hoped to take some wonderful barbecue based photos, but sadly no, just my kitchen grill was used to make these beautiful Juicy Lucy Burgers. It doesn't make them any less delicious, just less photogenic.
I'm not the worlds biggest burger fan, but even I couldn't resist posting a recipe called a Juicy Lucy Burger. I mean, it's made for me surely? And sure enough they are, and here's a list to prove it. A) in true Lucy Loves fashion, they're bloody easy to make B) only a handful of ingredients and no complicated equipment are needed for the recipe and C) if you cook them on the barbecue and your family is anything like mine, the man of the house can be in charge for a change. What sets the Juicy Lucy Burger apart from others is some cheese and a couple of jalapeño slices tucked into the centre of the burger. This creates a melting middle which oozes perfectly after a spell on the grill. These beef based treats originated in Minneapolis and are well known on the other side of the Pond. And now they are here too, thanks to me and my family's obsession with burgers with cheese in the middle. This recipes came to me via the lovely Hungry Bluebird, with thanks.
If the summer ever arrives *unlikely* then whip out the hot coals and get these Juicy Lucy Burgers out in the open air. Once you've experienced their cheesy jalapeño middle, it will be Juicy Lucy's all the way from here on in.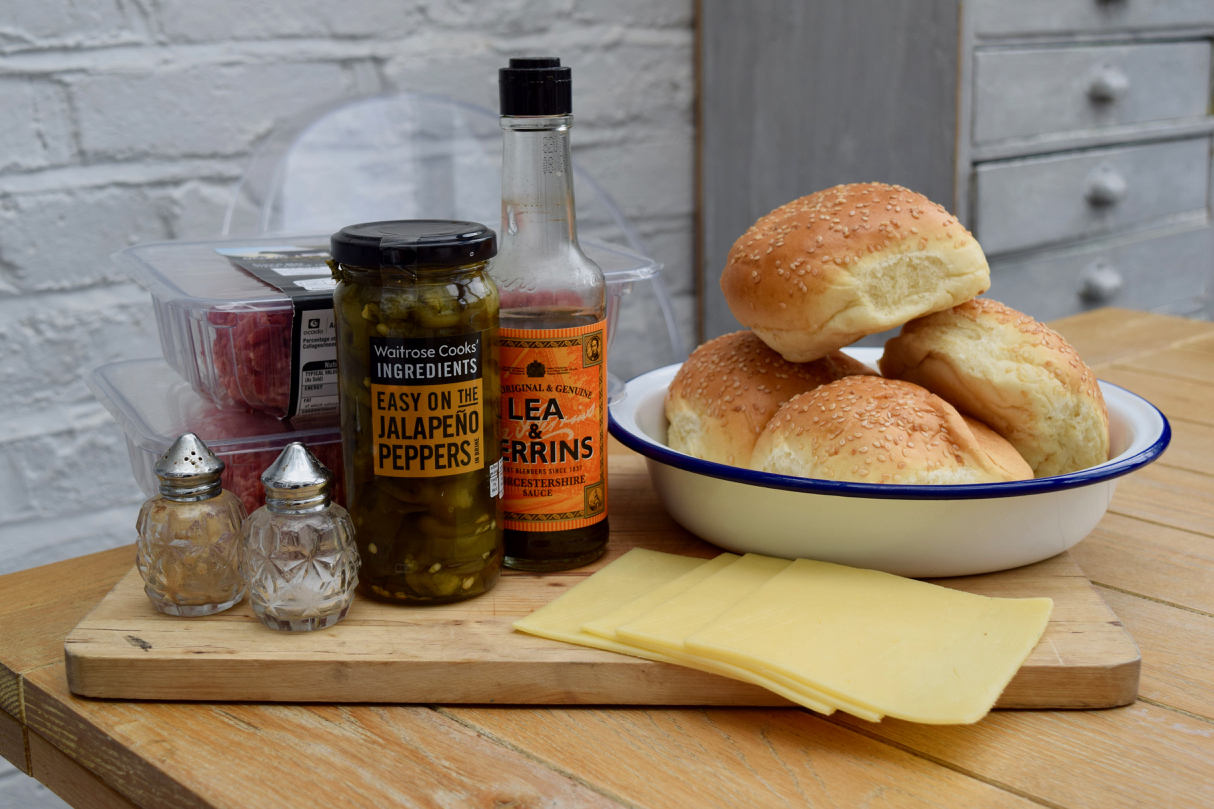 Simple, and barely 5 ingredients for these burgers. And even then the jalapeños are optional, especially if you don't appreciate too much spice. You must make sure you use a good quality beef with a reasonably high fat content, there's nothing worse than a dry burger, even if it does have cheese in the middle. I went for one with 15%.
Make a start by pre heating your grill or lighting the barbecue, weather permitting. Next, take a large bowl and mix your beef mince with the Worcestershire sauce and plenty of salt and pepper.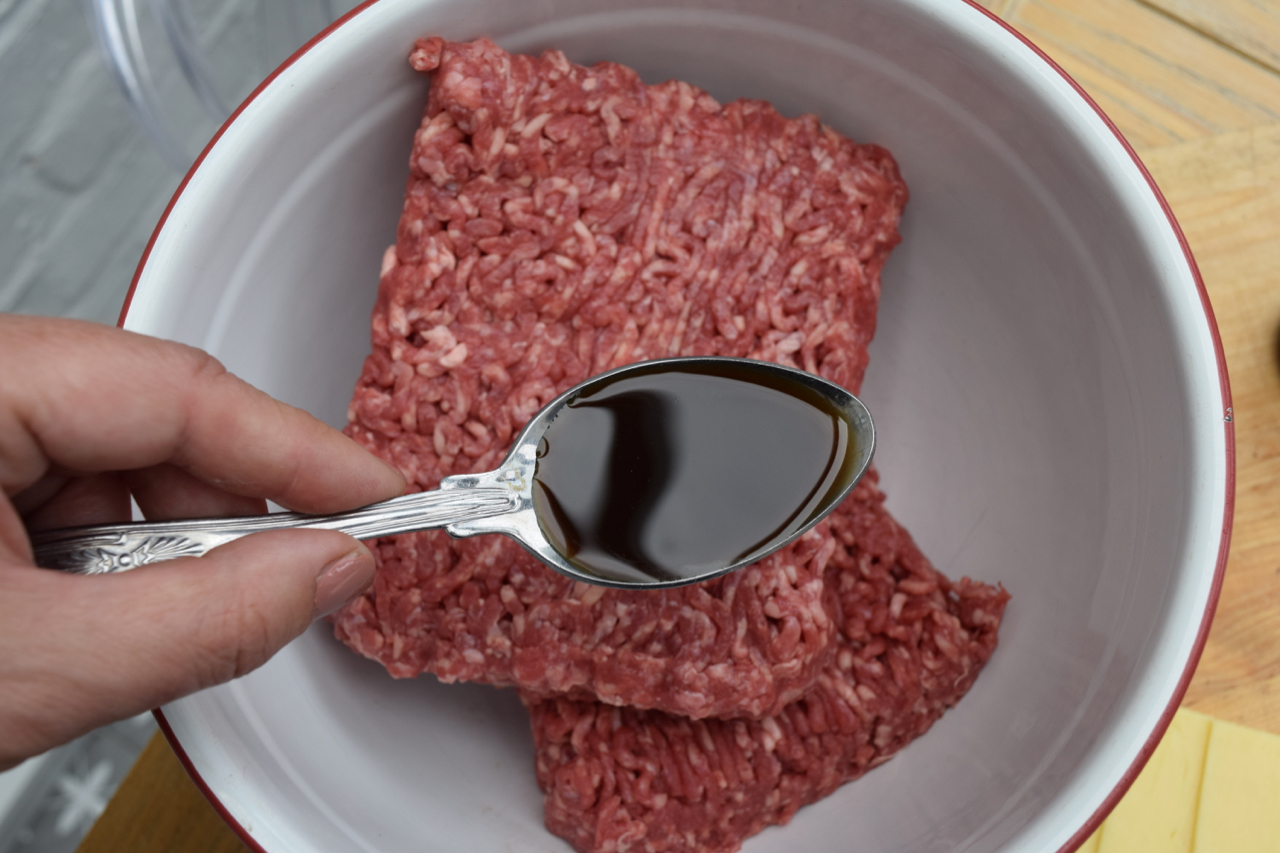 Go in with your hands or a wooden spoon, if squeamish, and give the seasoned meat a really good mix.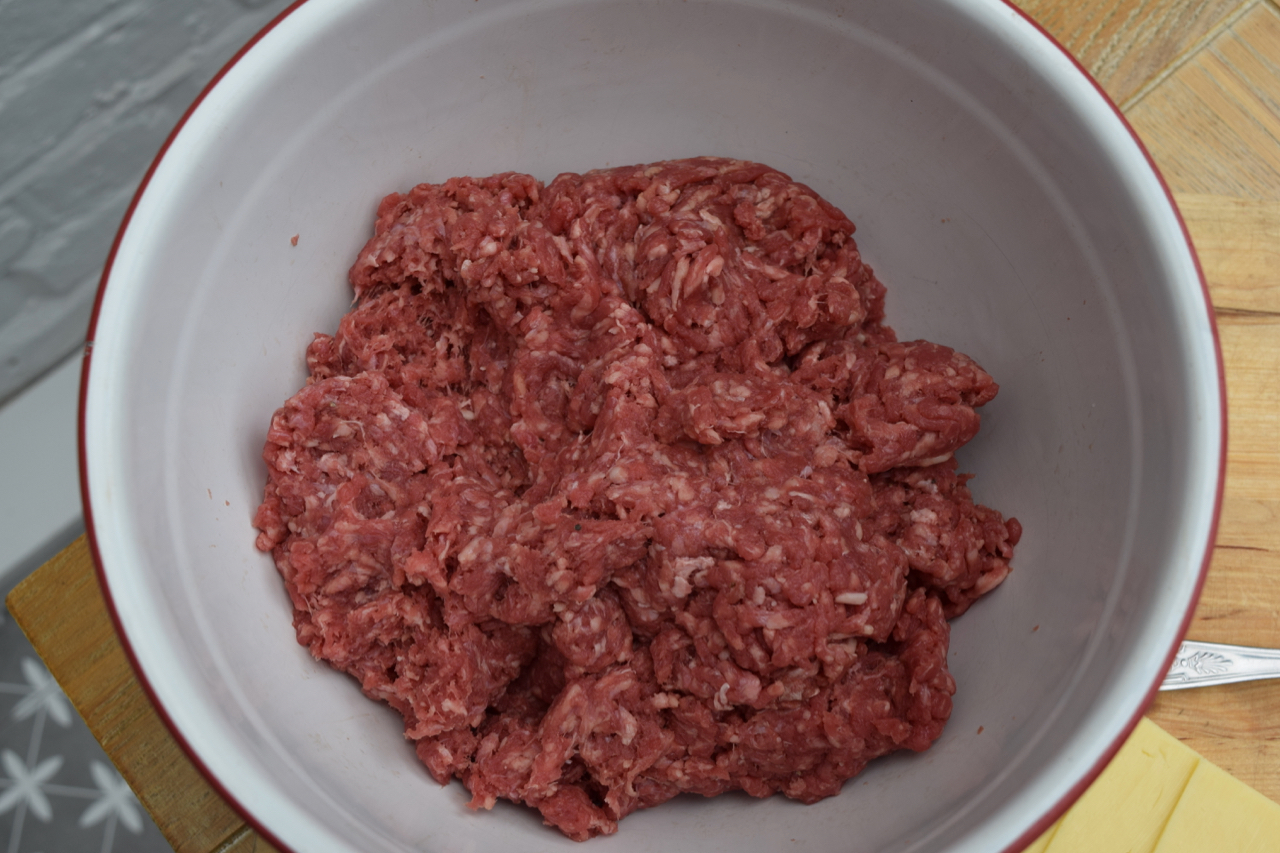 Now, divide the beef into 8 reasonably equal sized balls. Then take a sheet of cling film and place one ball between the film and press down with your hand to create a burger sized patty.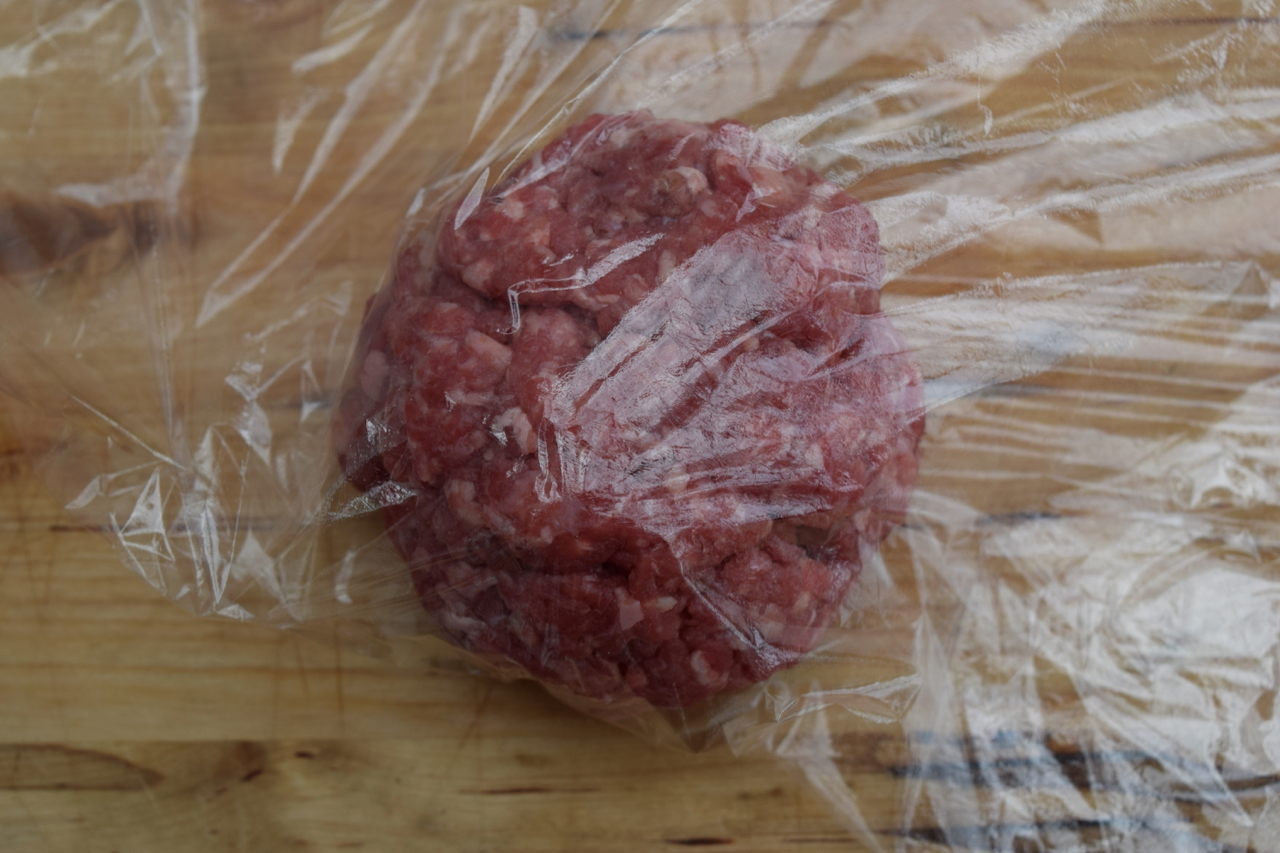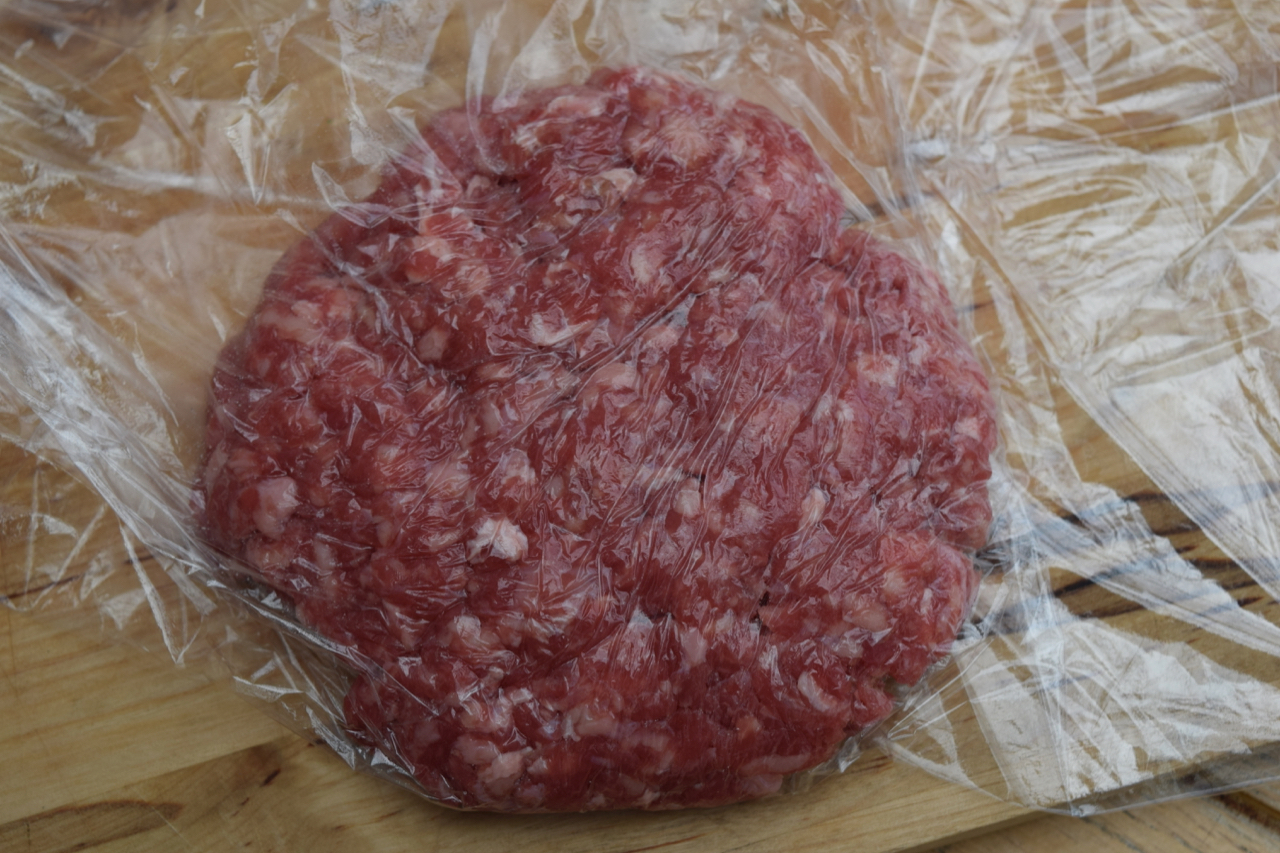 Repeat with the rest of your balls. Now for the cheese. I used a Monteray Jack, but pick something vaguely American that melts well. Tear the cheese into four pieces and layer them up in the middle of four of the patties.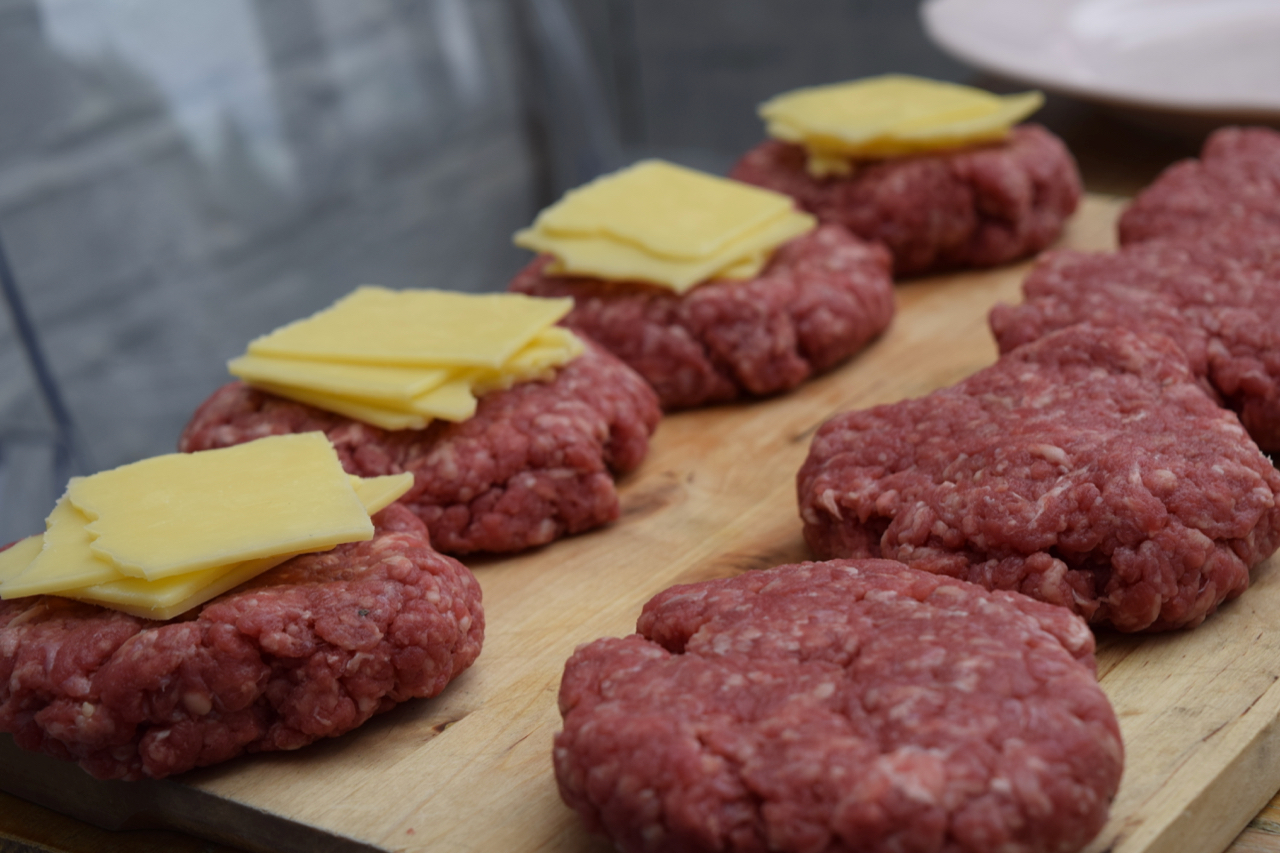 If using, add one or two jalapeño slices on top of the cheese.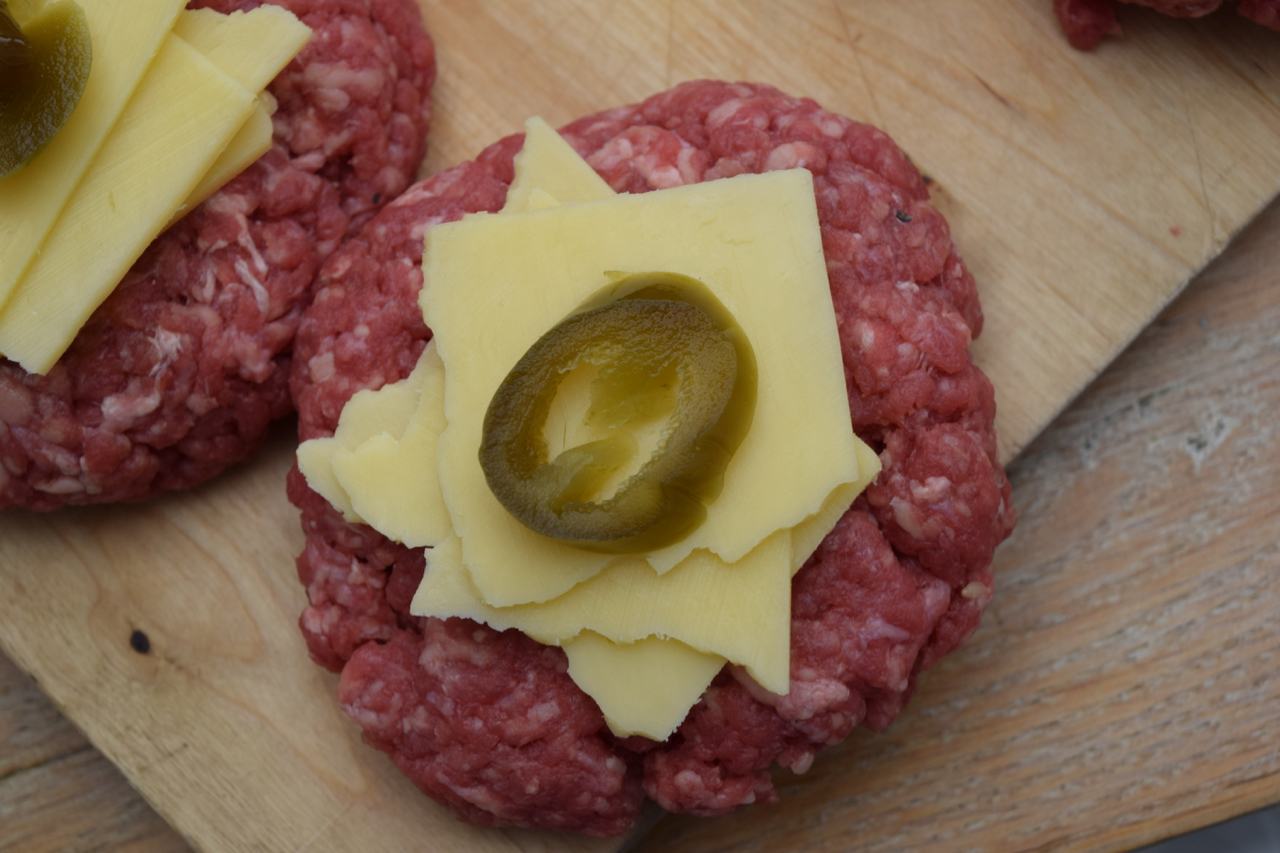 Now, place a patty on top of the cheese layer and seal together with your fingers. Repeat. Make sure the burgers are well sealed as you don't want any cheese seepage when cooking. Btw you can make 8 slightly smaller burgers if you like, mine were bloody enormous.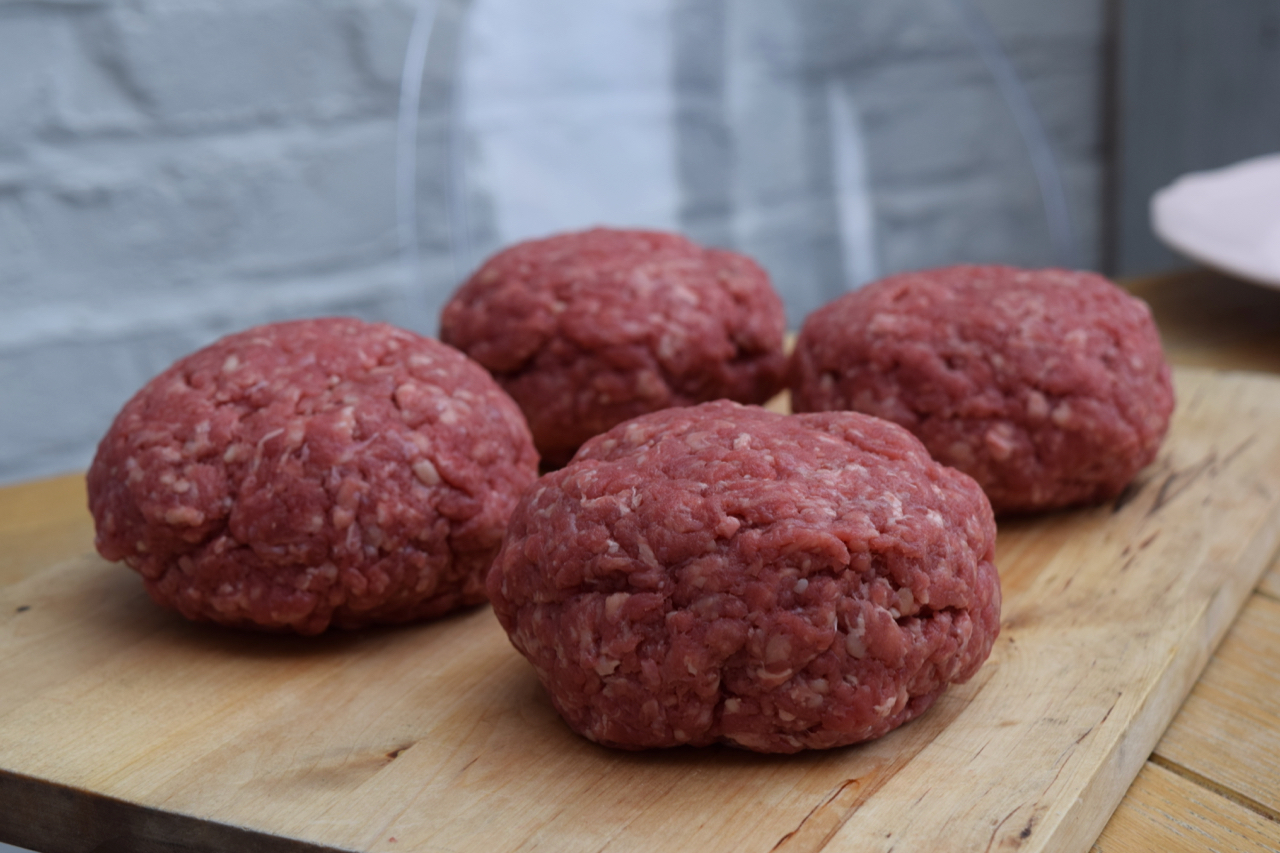 Press the burgers down so they are slightly less ball shaped than mine. Place your burgers onto your grill pan or onto an oiled barbecue and cook for 7 minutes on each side for medium, longer for well done.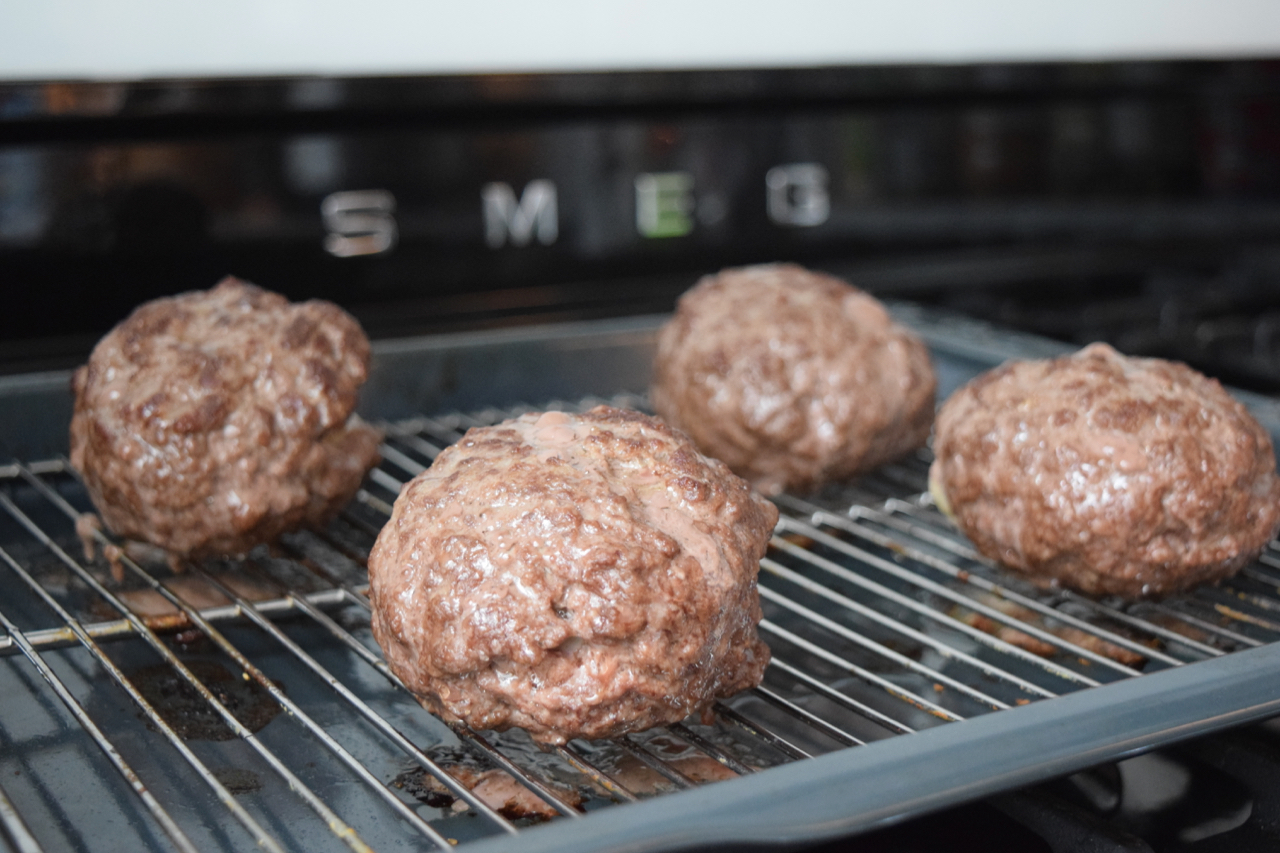 Serve your Juicy Lucy's in lightly toasted brioche buns with the sauces and sides of your choosing. I love mustard, ketchup and some sliced plum tomatoes. Tuck in, these are quite the delicious mouthful, or two.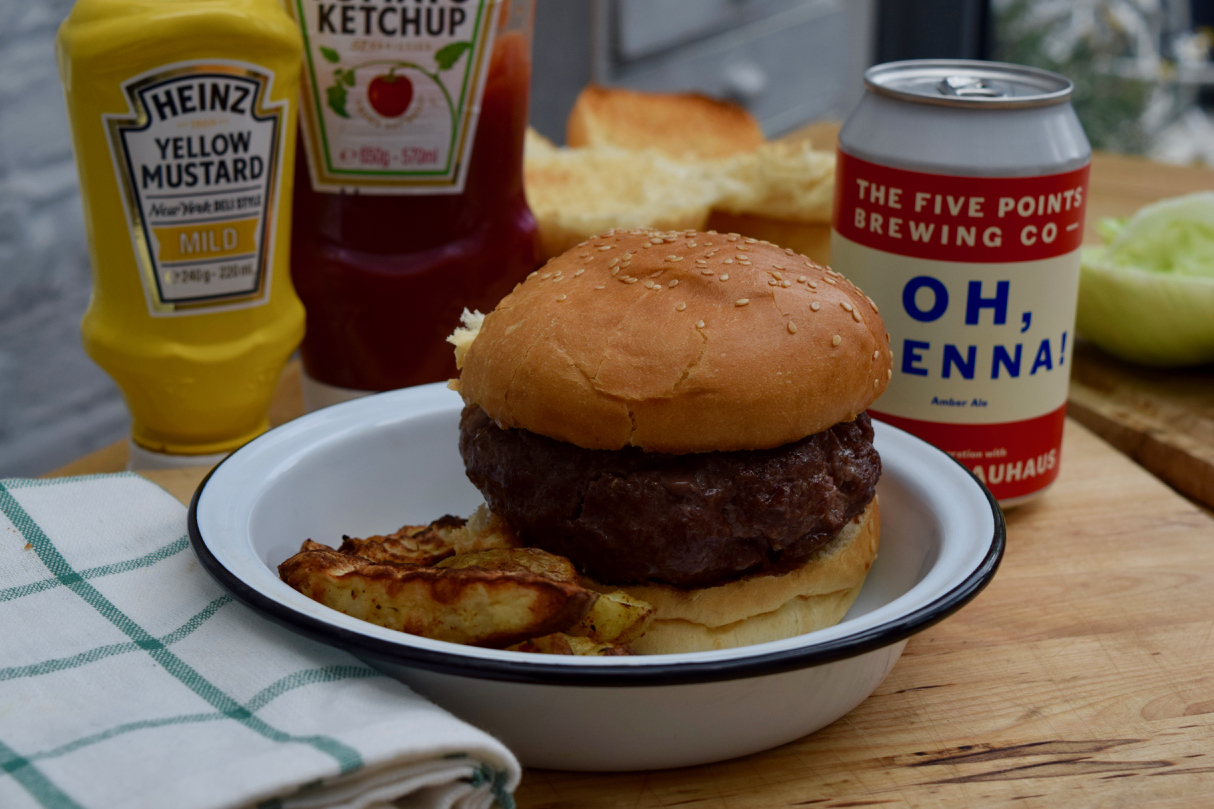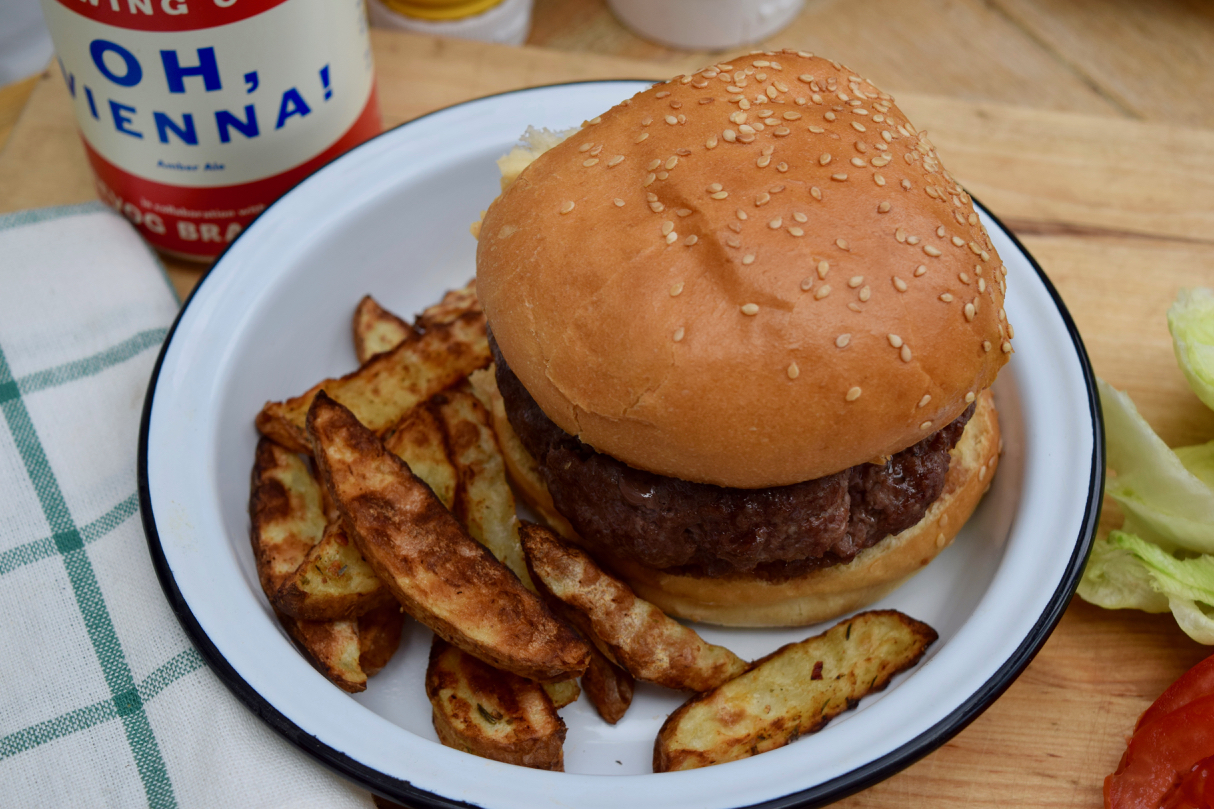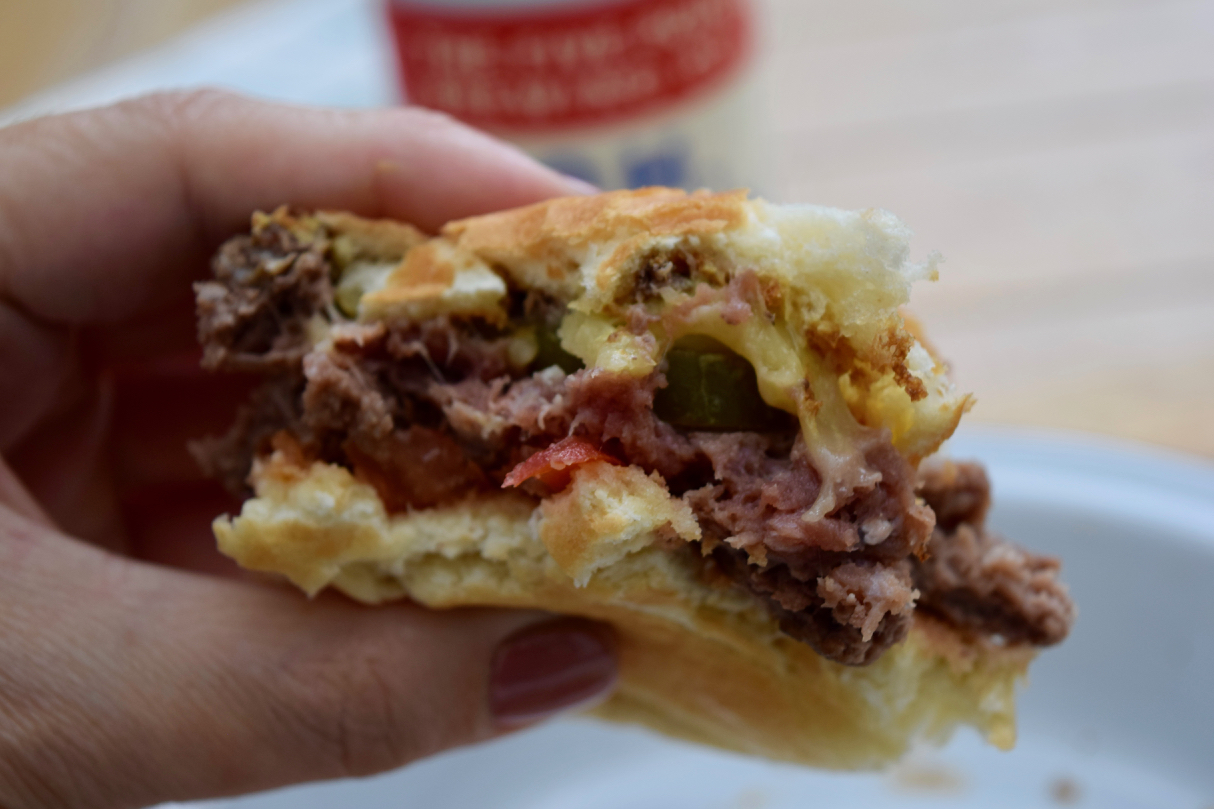 I devoured my Juicy Lucy, fuelled by two boozy nights out in a row. It's *brace yourself* moist, well flavoured and the cheese and jalapeño just make these burgers for me. They're my total namesake.
Lucy x
Juicy Lucy Burgers Recipe
Makes 4 huge ones or 8 smaller ones
You will need a bowl and a grill or barbecue
1kg beef mince, you don't want a low fat mince here
1 tablespoon Worcestershire sauce
1 teaspoon salt
1/2 teaspoon black pepper
4 slices cheese, if you can American cheese that would be great, I used Monteray Jack
Sliced jalapeños, optional
Brioche buns
Lettuce, tomatoes, mustard, ketchup, all the usuals 
Pre heat your grill or light the barbecue.
Take a large bowl and add the mince. Add the Worcestershire sauce, salt and black pepper then go in with your hands and give it a good mix.
Divide the mixture into 8 equal sized pieces and shape into balls. Take a piece of cling film and cover one of the balls of meat. Flatten into a patty shape with your hand then repeat with the rest of the balls.
Take each slice of cheese and roughly break into four pieces. Layer them up and place in the middle of one of the flattened burgers. Place one or two slices of jalapeño on top of the cheese, if using. Top with a second round of flattened beef and seal to make one big burger, pinching the edges to make sure you don't get any cheese leakage. Press down to flatten the burgers a little more.
Place them on your grill pan or barbecue and cook for around 7 minutes each side, for a medium burger. Cook for longer if you prefer them well done.
Serve in lightly grilled buns with all the accompaniments. Devour.