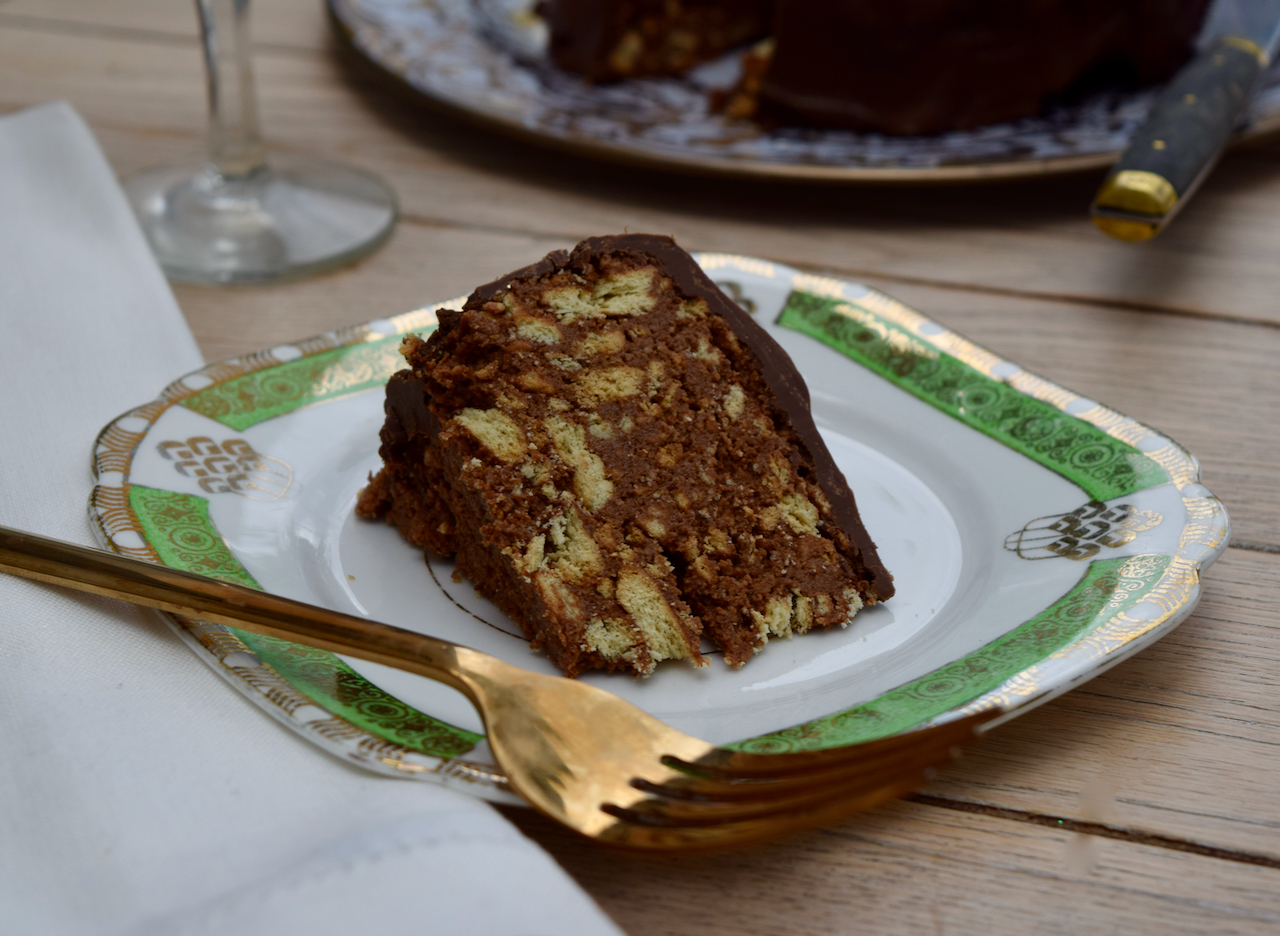 The Queen's Broken Biscuit Cake recipe
This week it's all about Queen Elizabeth's Platinum Jubilee celebrations. Bloody good effort to her for making it thus far; and I'm not surprised she has so much energy given that, rumour has it, this is the Queen's favourite Broken Biscuit Cake.
Well we all know Her Majesty loves a little Gin and Dubonnet, but who knew she loves a bit of biscuit cake? And it's a good one. Featuring butter, sugar and egg creamed together with a liberal addition of dark chocolate and broken Rich Tea biscuits, this is a rich and celebratory treat. The whole royal business then gets a liberal coating of milk and dark chocolate just for the hell of it. Thank you to The Royal Chef for this regal insight.
This isn't a light affair; serve in modest slabs, with an optional glass of fizz to mark this momentous occasion.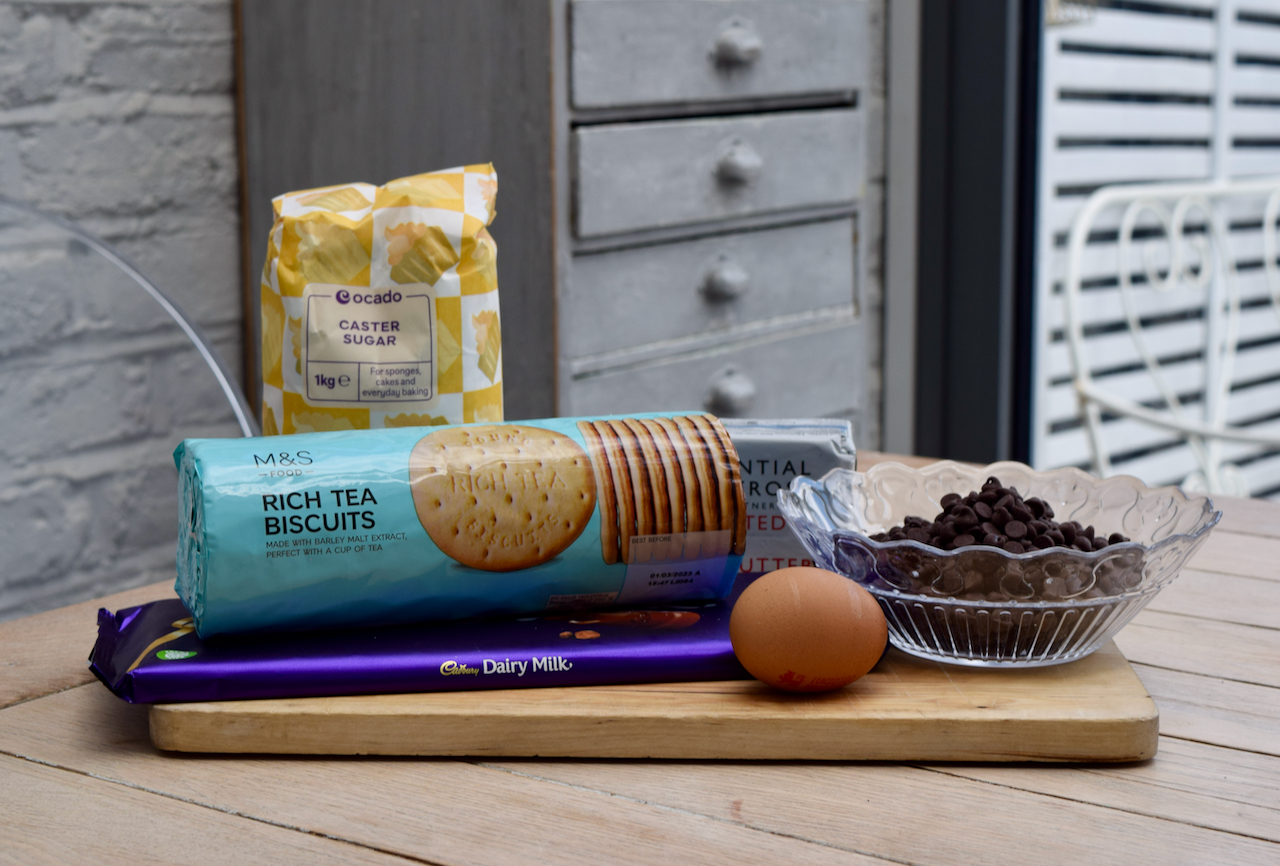 Nothing not to like here, I used a combo of milk and dark chocolate for the topping, but dark is best for the actual biscuit cake to give maximum chocolate flavour. Rich Tea's are the regal biscuit of choice for this but I don't imagine you'd be sent to the tower if you used another biscuit.
Make a start by breaking the biscuits in a food bag with a rolling pin. Don't totally annihilate them, some bigger bits are good here.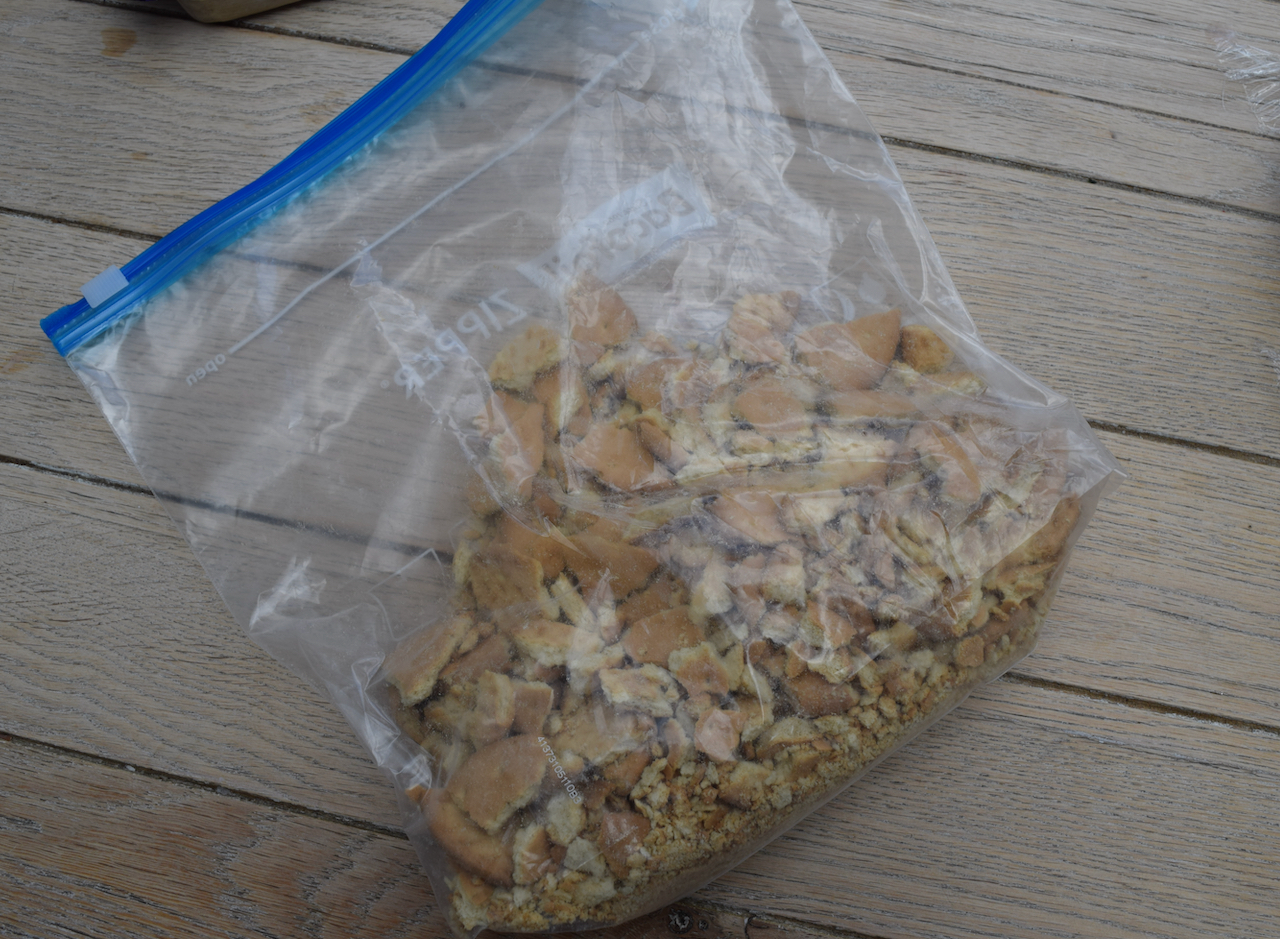 Now, either in your stand mixer or in a big bowl with a spoon, cream the soft butter and sugar together until it's light and fluffy.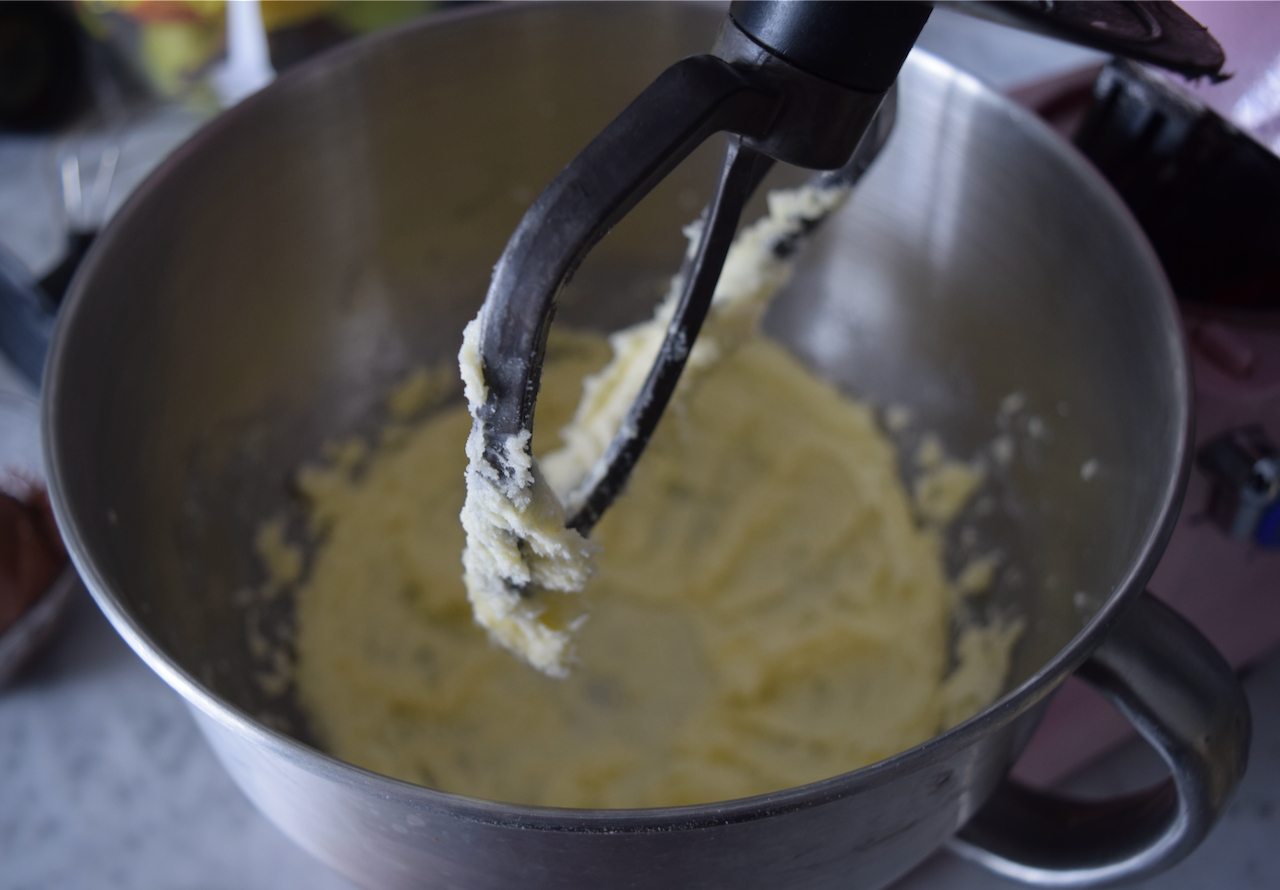 Next in is the melted and cooled dark chocolate. Give this a quick mix then add the egg and mix again until smooth.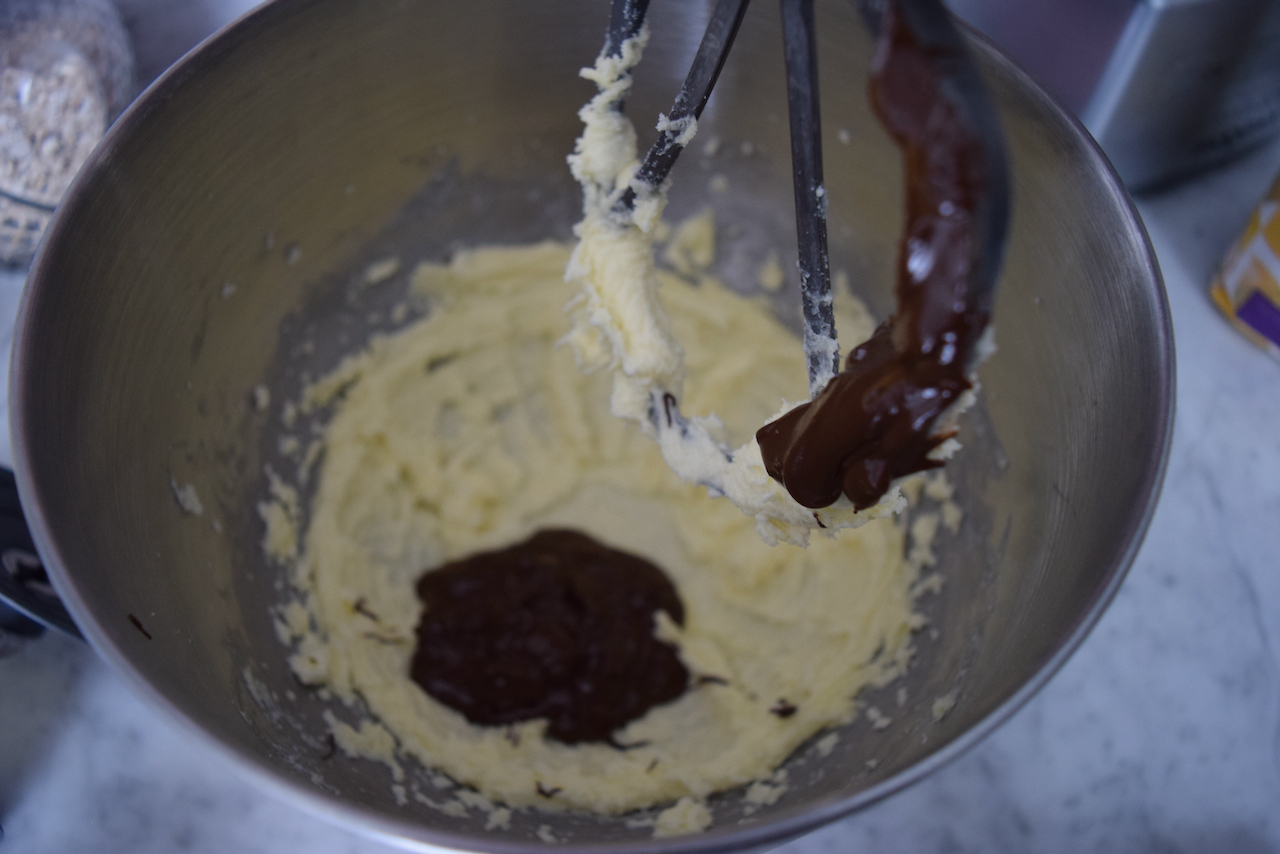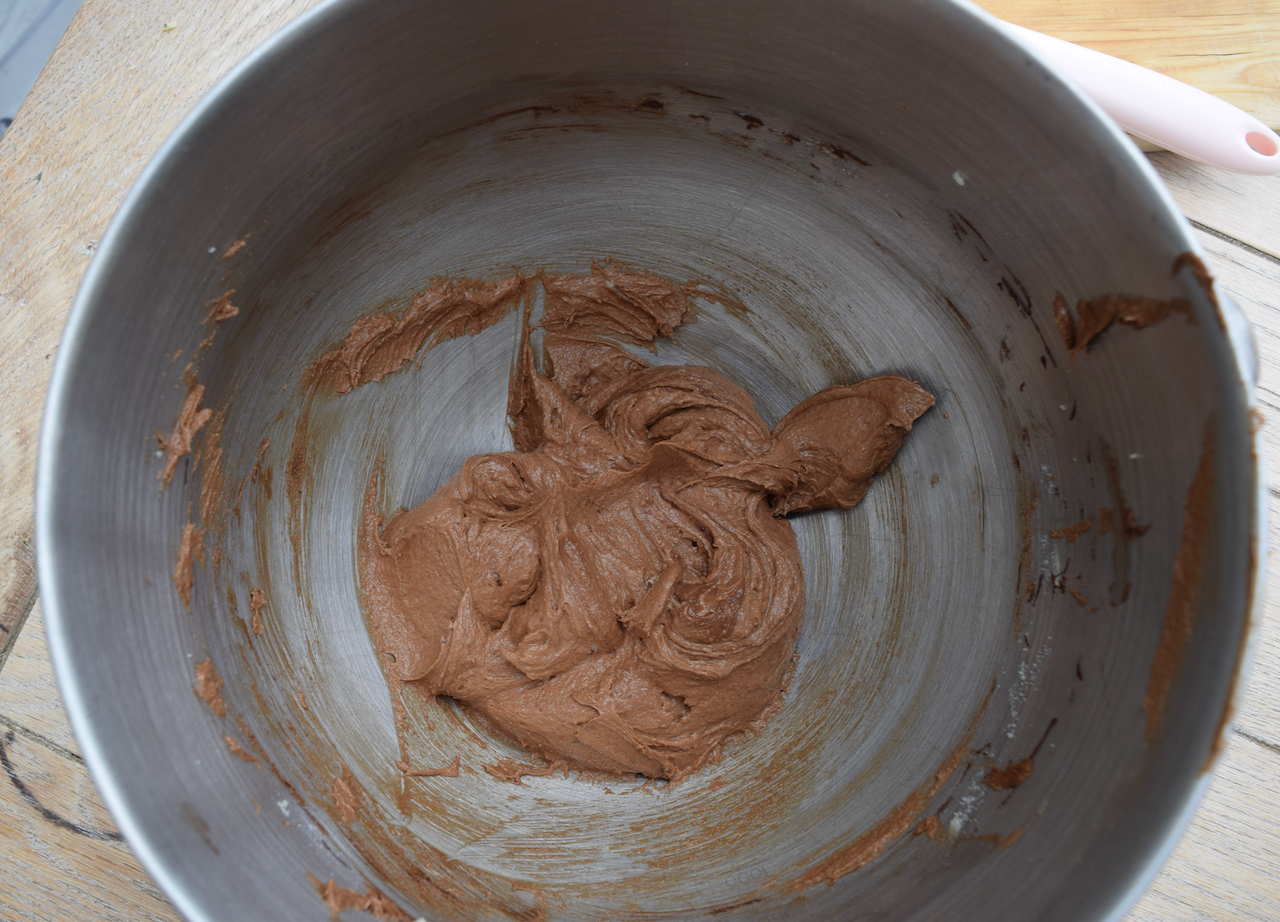 Fold in the broken biscuits until the whole lot is well combined and coated in the chocolate business.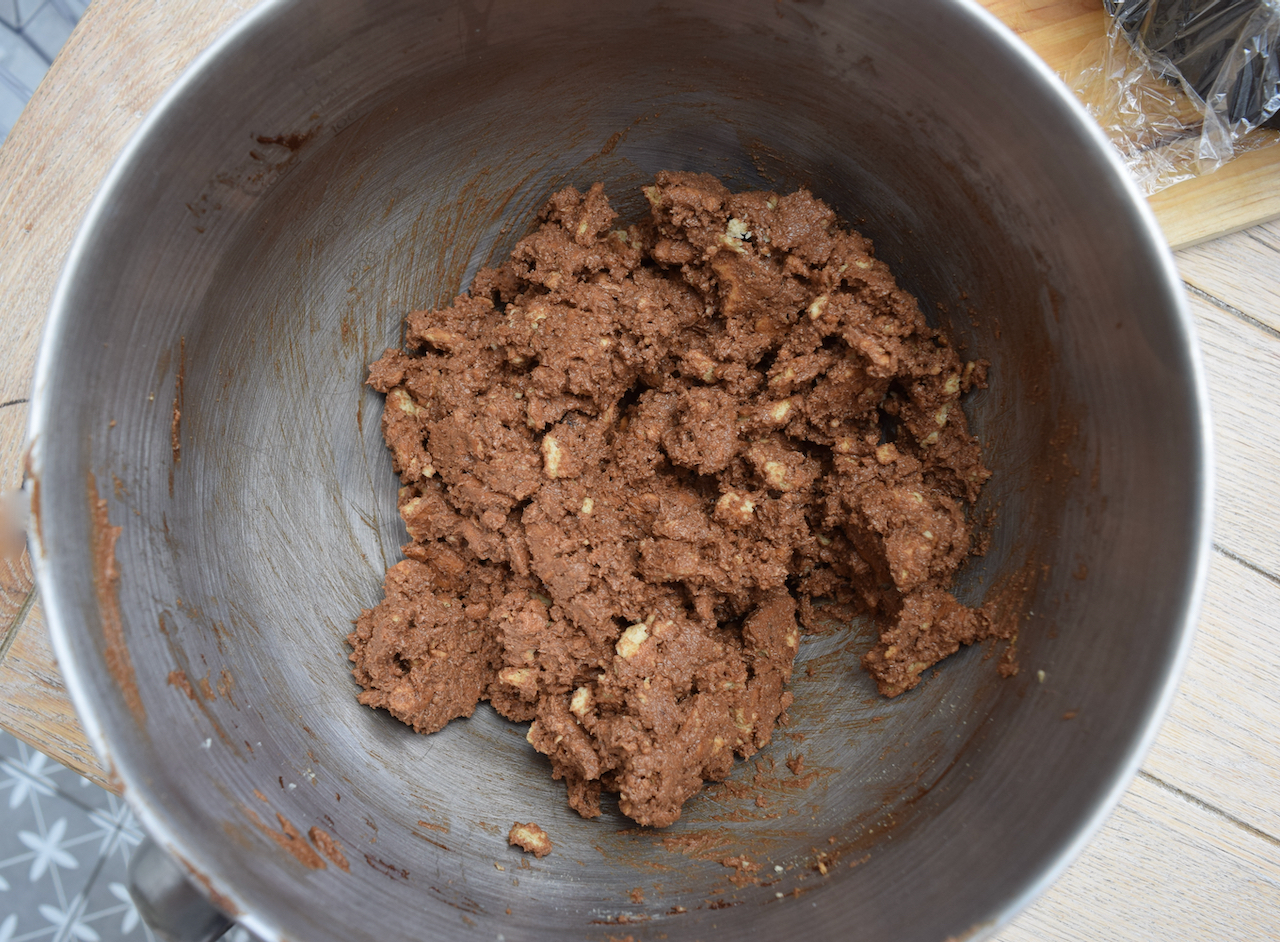 Pack this into your lined baking tin, making sure you have a level-ish top. Mine was a small 6 inch tin, as I like a smaller but taller cake, use a bigger tin if you want thinner slices.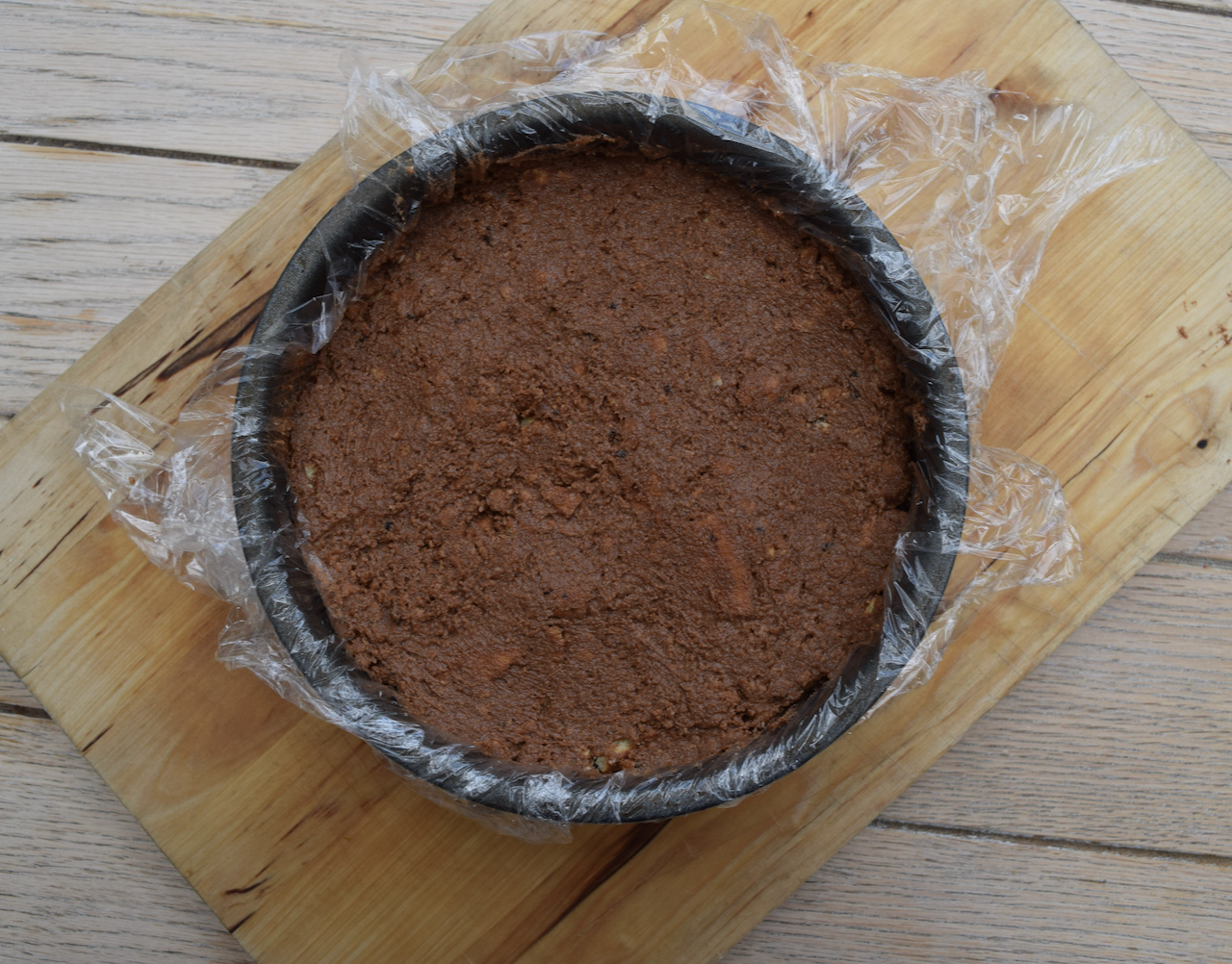 This now goes into the fridge for a good 4 to 6 hours to chill and set firm. I left mine over night for luck. When yours is set, turn the biscuit cake out.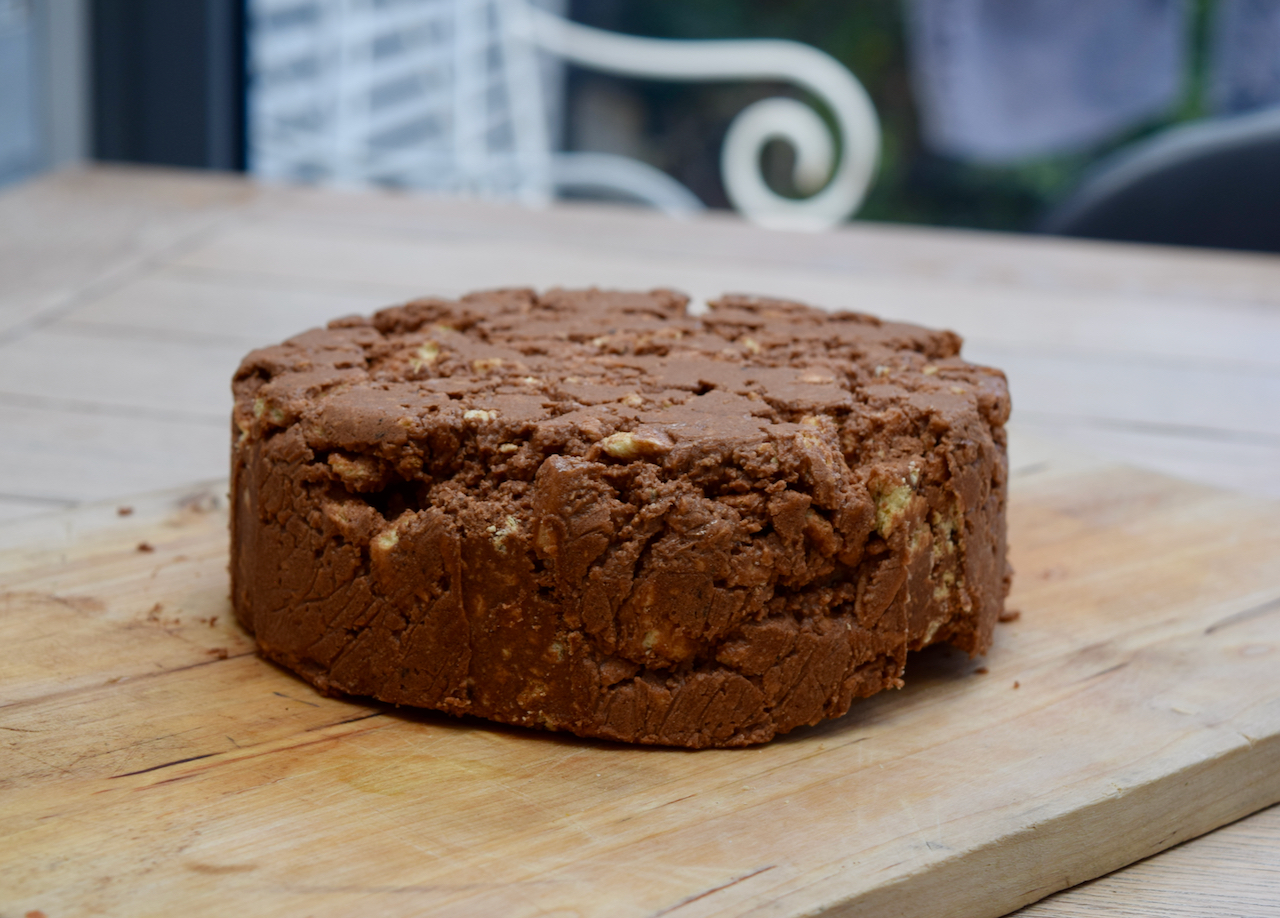 Not terribly inspiring looking now, but don't panic, it's going to be slathered in a ton of melted chocolate in a mo. Place the cake onto a wire rack and melt your chocolate and stir until smooth.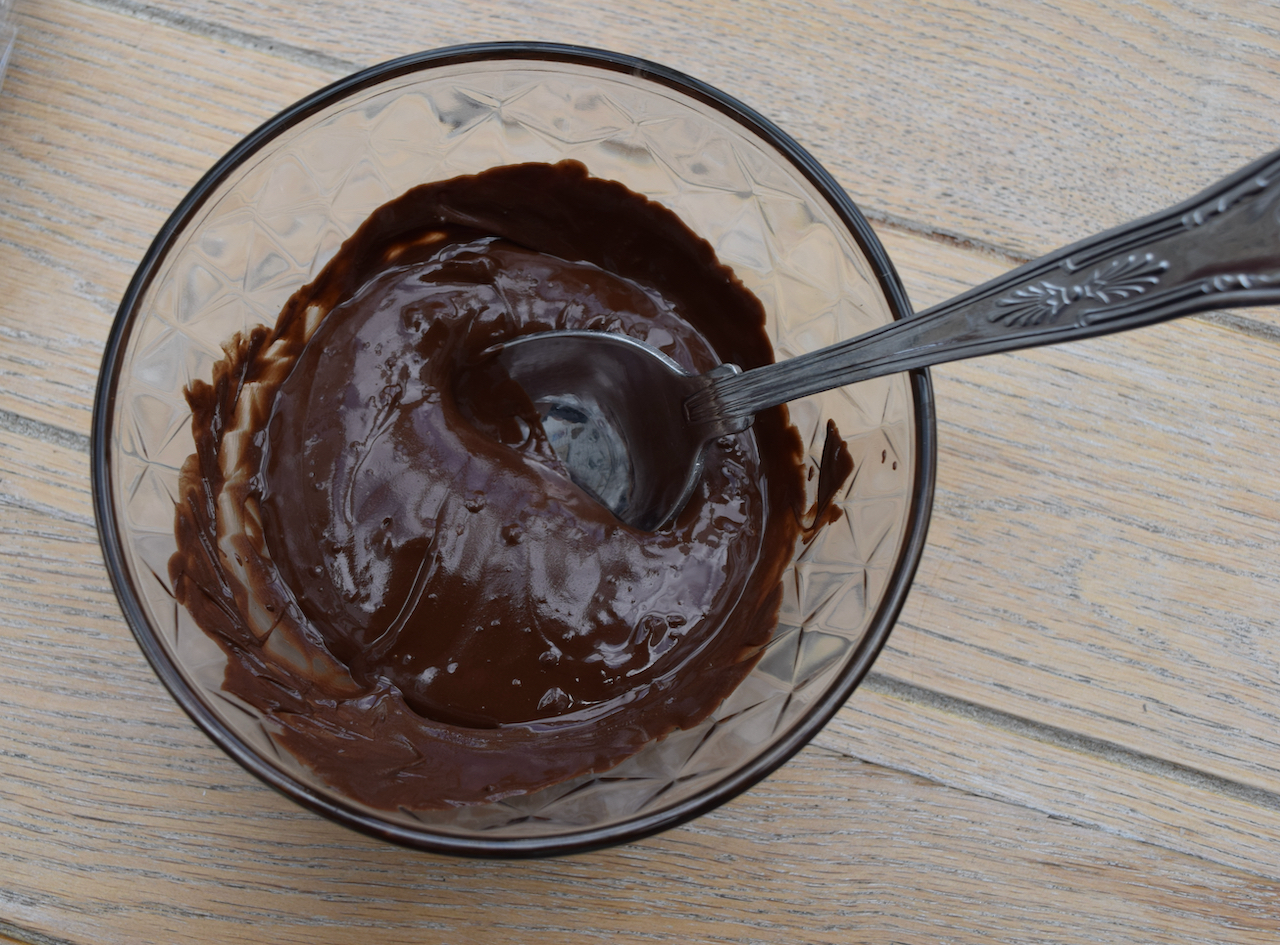 Pour it onto the top of your cake and, using a small palette knife, slather over the top and sides of your biscuit cake in a rustic, not desperately elegant way.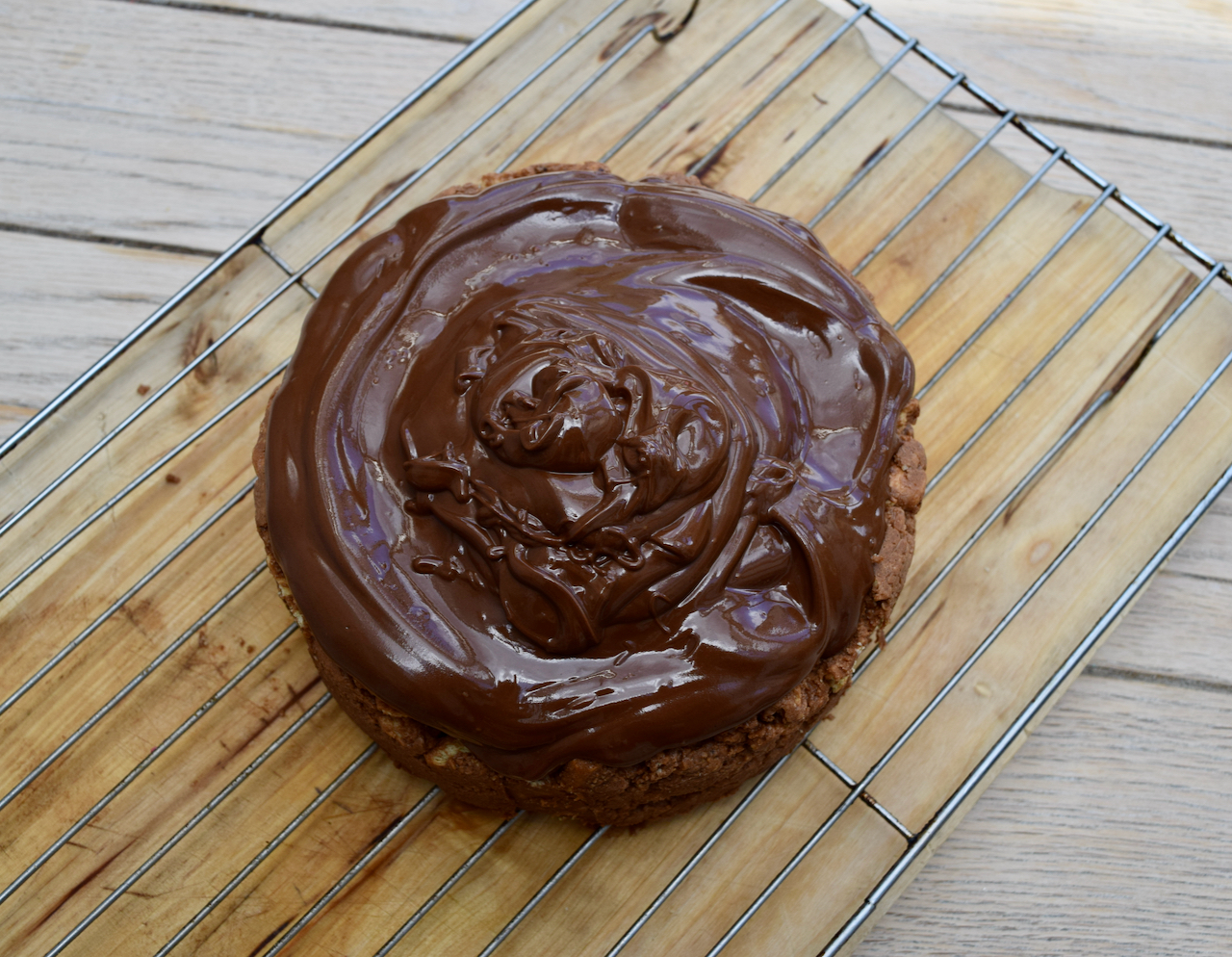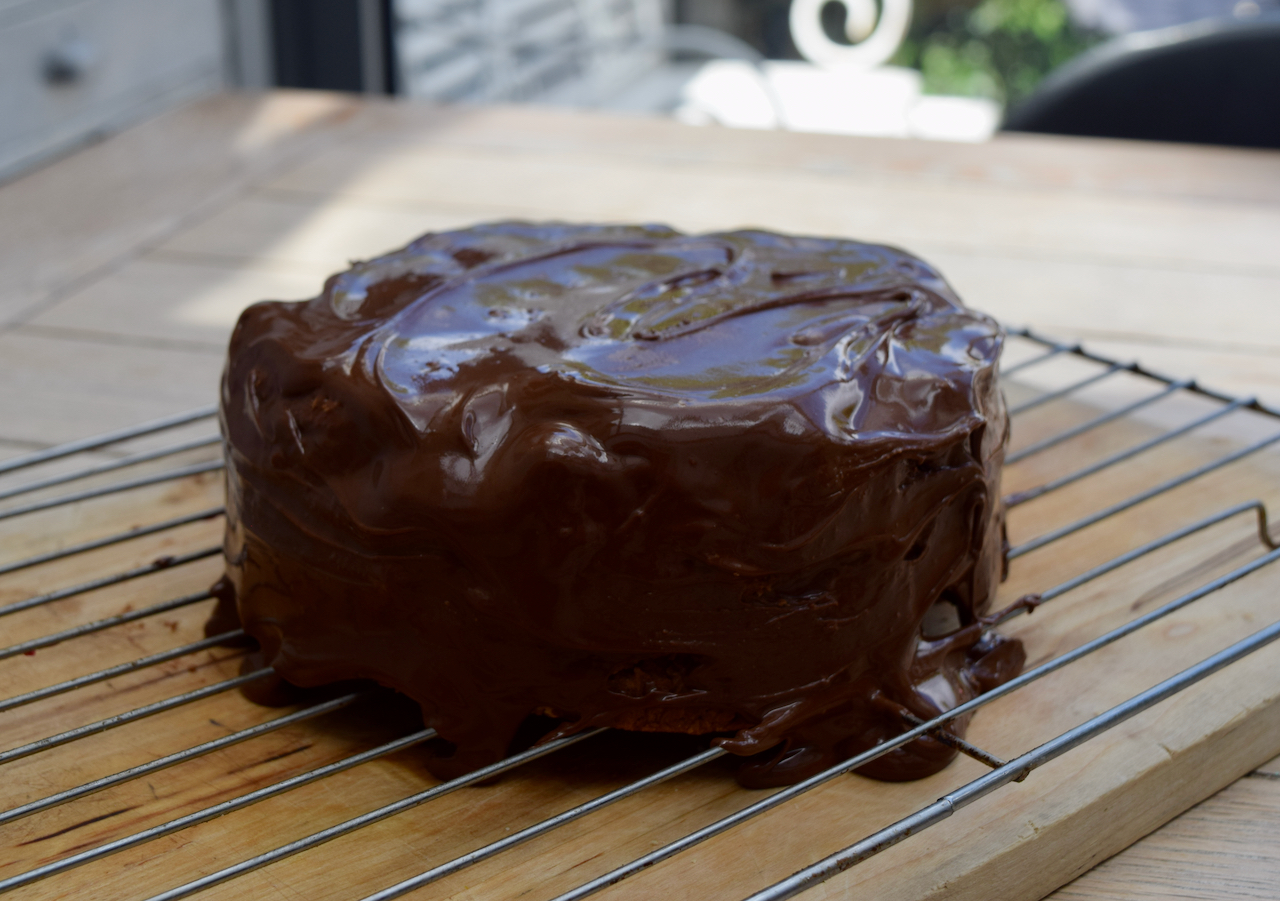 Leave the cake to set, at room temperature, in a cool spot *bloody everywhere in our house at the mo*. This is best not refrigerated as it makes the chocolate lose it's shine. Once set, transfer to a fancy plate and dust with a hint of edible glitter, if you're that way inclined.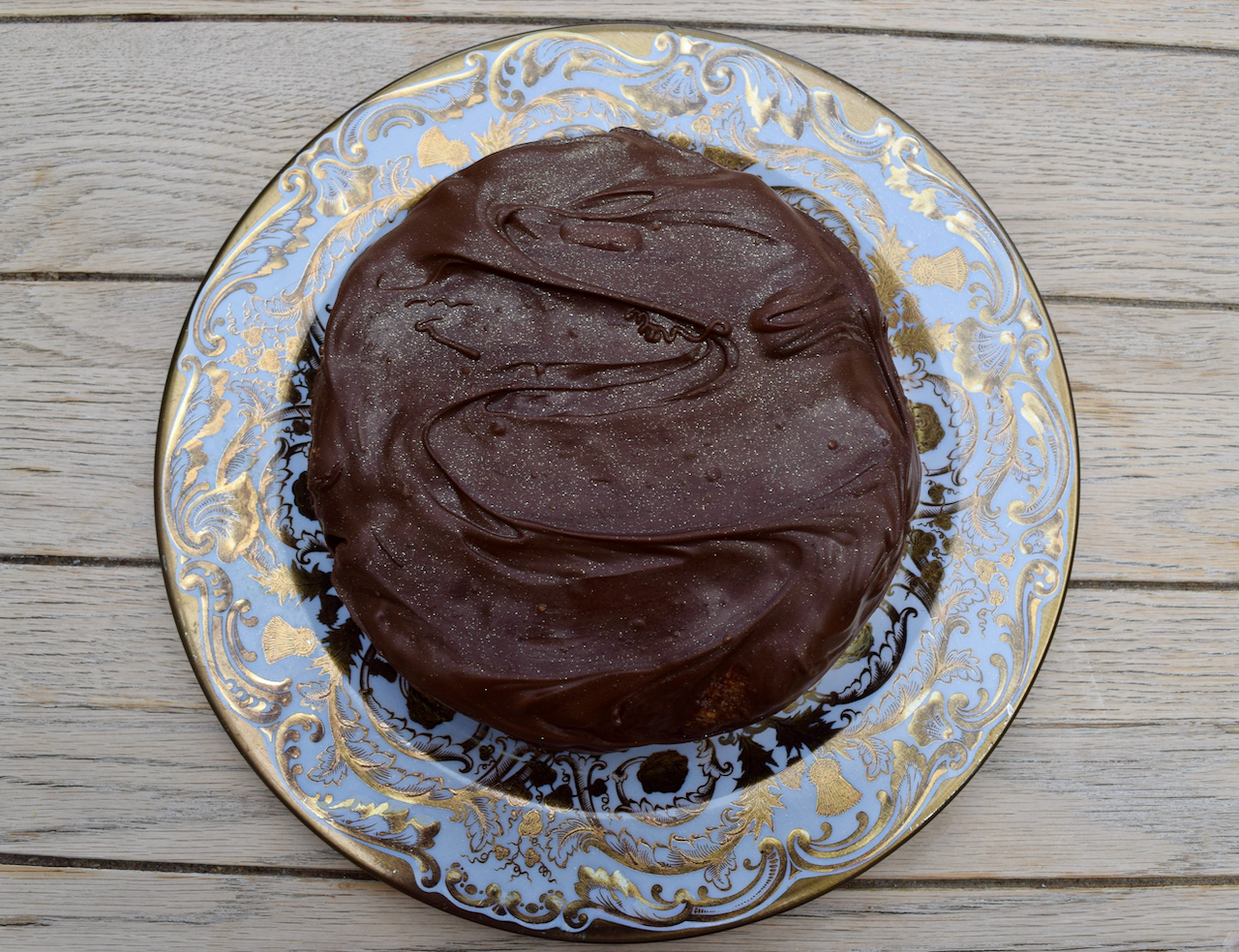 Serve in lovely big slices; treat yourself, it's a four day weekend.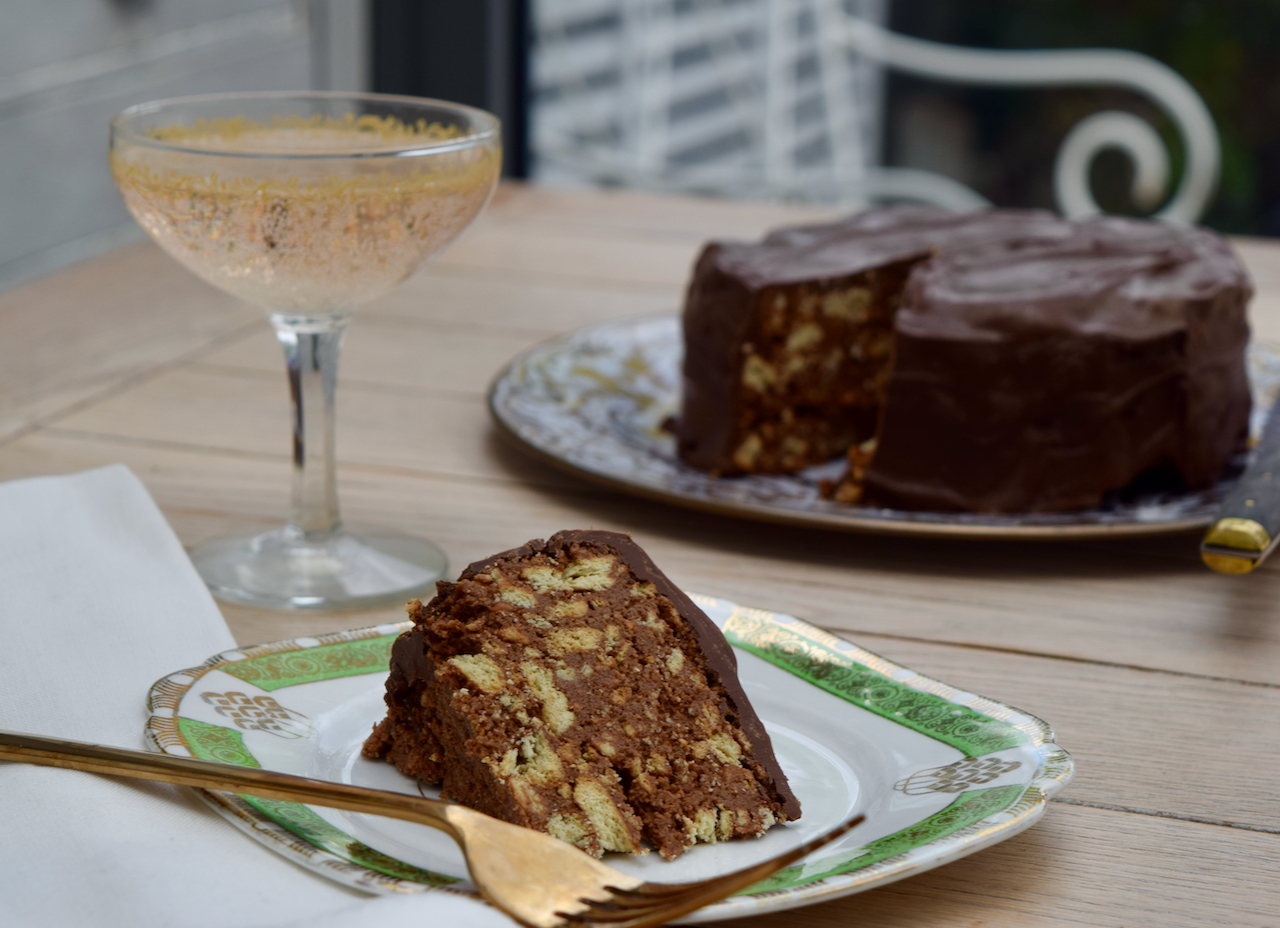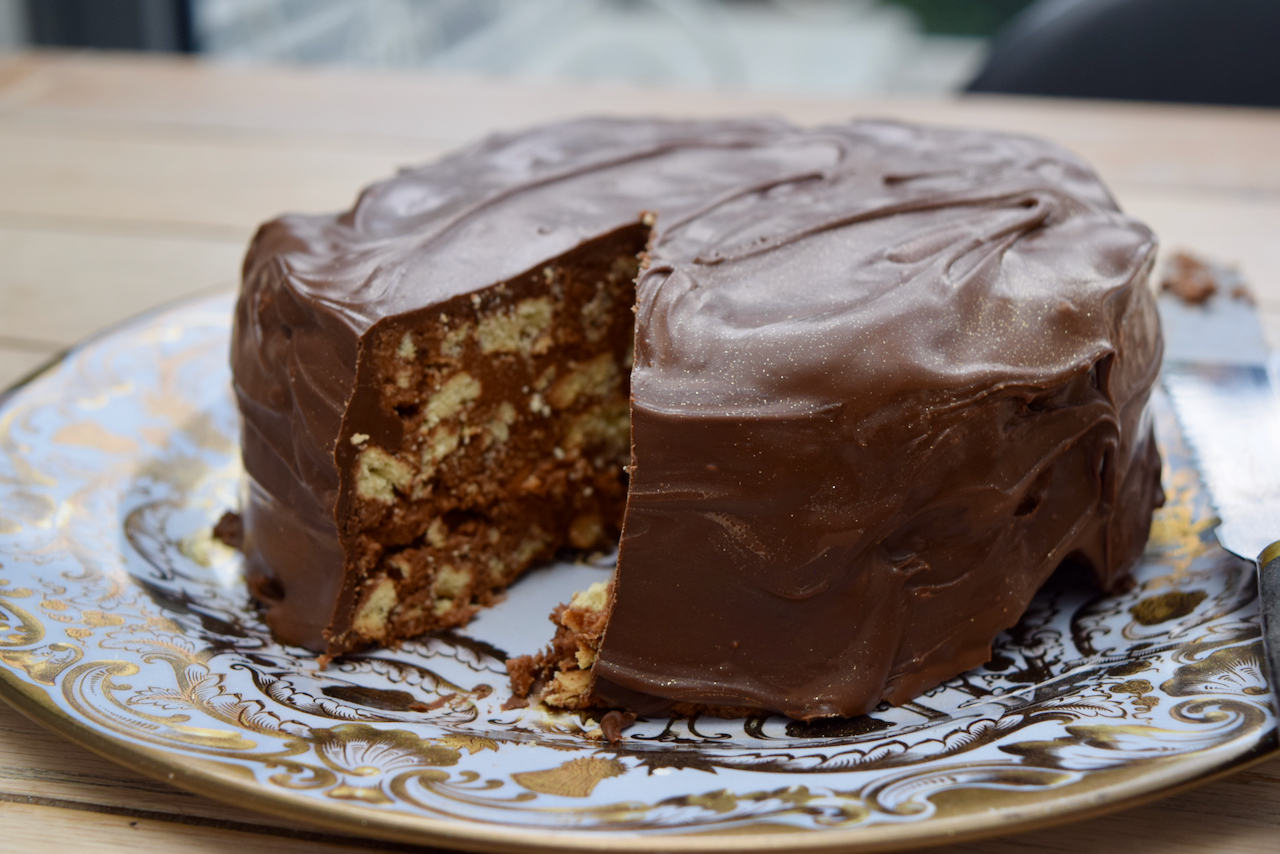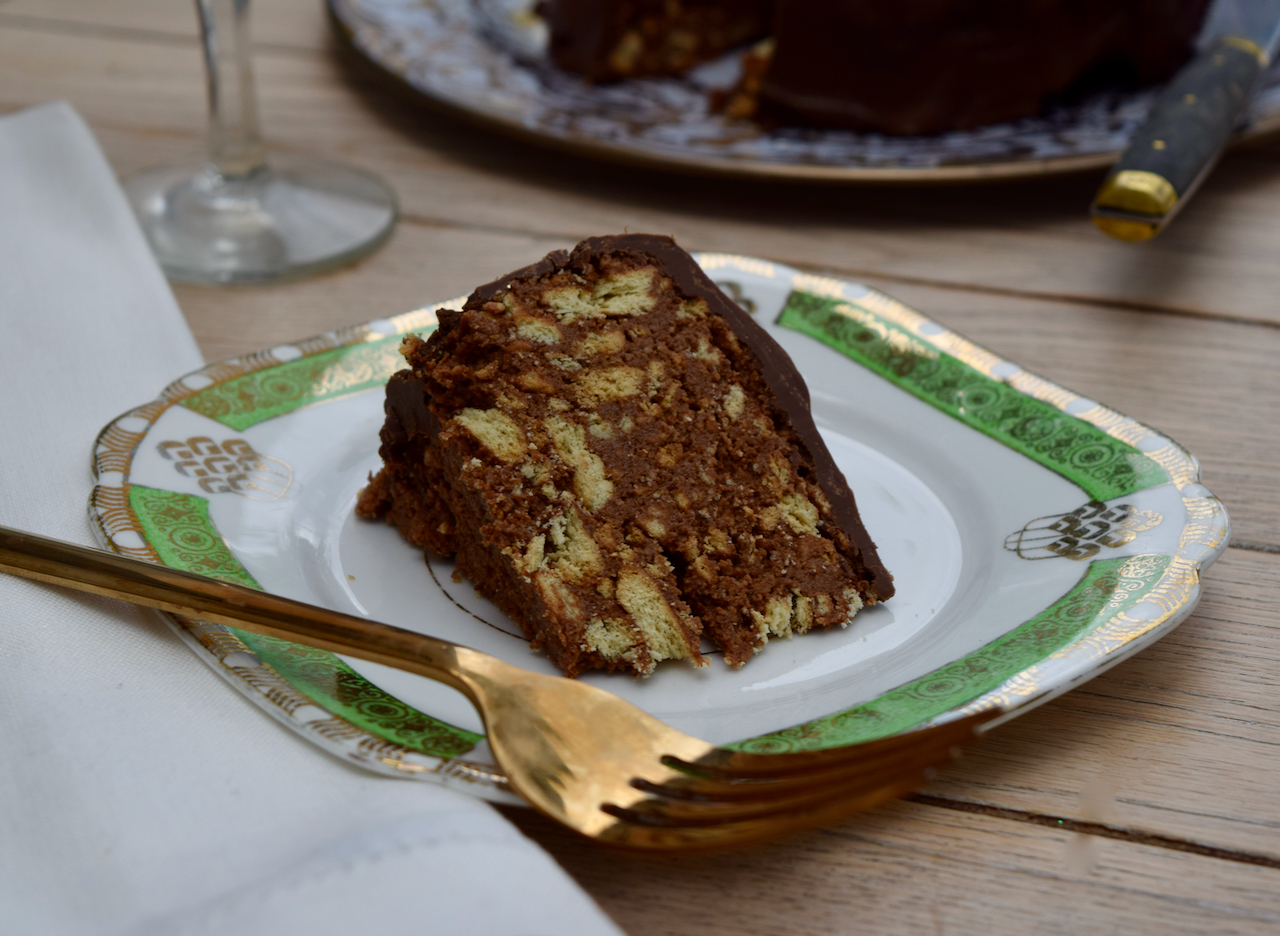 Whether you're a royalist or not, 70 years on the throne is something to be admired. And what better way to celebrate than with her Majesty's favourite chocolate based treat. And 4 days off work hooray.
Lucy x
The Queen's Broken Biscuit Cake recipe
You will just need a bowl and a lined 6 inch/15cm round cake tin
Makes enough for 8 to 10, serving size dependent
250g broken biscuits, Rich Tea are perfect here
125g soft butter
125g caster sugar
150g dark chocolate, melted and cooled slightly
1 egg
Topping
250g chocolate, I used half dark and half milk chocolate
Gold glitter to decorate, if you like
Firstly, line or butter your chosen cake tin. I used cling film, but you can use baking paper on the base and butter the sides.
Break your biscuits in a food bag using a rolling pin until you have a rubble-like texture. In a stand mixer or a big bowl with a spoon beat the soft butter and sugar until light in colour and texture. Pour in the melted dark chocolate, mix again, then add the egg and beat until smooth.
Fold in broken biscuits and make sure they're well coated in the chocolate mixture. Pack it well into your lined cake tin and smooth the top into an even layer. Place in the fridge for at least 4 to 6 hours until super chilled and set, or overnight if you have time.
When your biscuit cake has set, turn it out onto a wire rack. Carefully melt your milk and/or dark chocolate and stir until smooth. Pour the chocolate on top of your biscuit cake and smooth out over the edges and, using a knife, spread it around the sides of the cake.
Leave to cool at room temperature until the chocolate sets. Sprinkle/spray the cake with some sort of glitter then serve in modest slabs, glass of fizz entirely optional.
The cake will keep happily in the fridge for 3 to 4 days.