Lemon Blondies Recipe
You know the expression 'when Ocado gives you lemons, make Lemon Blondies' – well it's something like that, I am sure. Well I quite often have too many lemons in my fruit bowl as I always think I need more for my gin and tonics, so finding delicious lemon recipes for my repertoire is a complete bonus. And this Lemon Blondie recipe was well worth finding.
The first three times I made these, I found the Blondies were far too flat, they were more like pancakes then Blondies. I ate them, of course, they were flat, but still delicious. So I have experimented since then, using self raising flour, doubling the recipe, using a smaller pan, but finally I settled on just adding a scant half teaspoon of baking powder. This gives the Blondies the tiny lift they needed but still gave them a brownie like density. Thank you to The Recipe Critic for their recipe inspiration.
The lemon glaze is so worth the no effort it takes to make and it adds such a tangy edge to the sweet blondies. These Lemon Blondies never last long in our house, but if you have more self control, these are also good keepers and stay good and moist *come on – there must be another word* for at least five days. Don't just think this is a square lemon drizzle cake – these Lemon Blondies are so much more than that. Dense, soft, tart, they will not disappoint under any circumstances.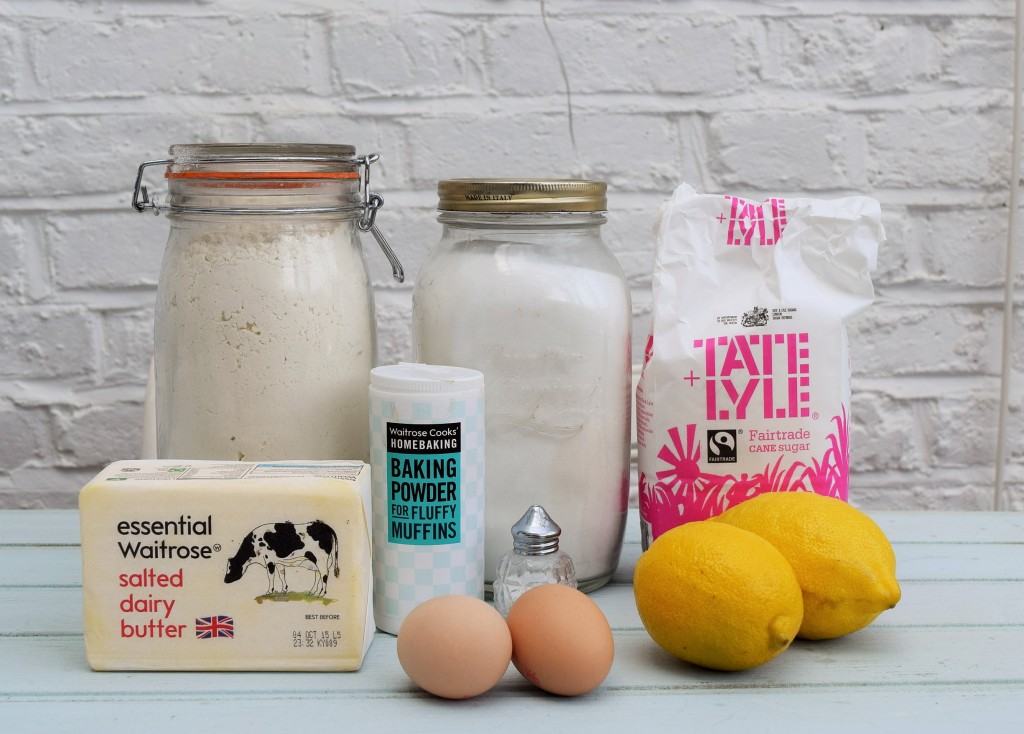 Here are the ingredients for these wonderful bright, zesty delights. Delicious. You can make these in a bowl, but for speed, I got the Magimix out.
Make a start by popping the flour in the bowl of your mixer. Add in the baking powder, sugar and salt, then give it all a little blitz.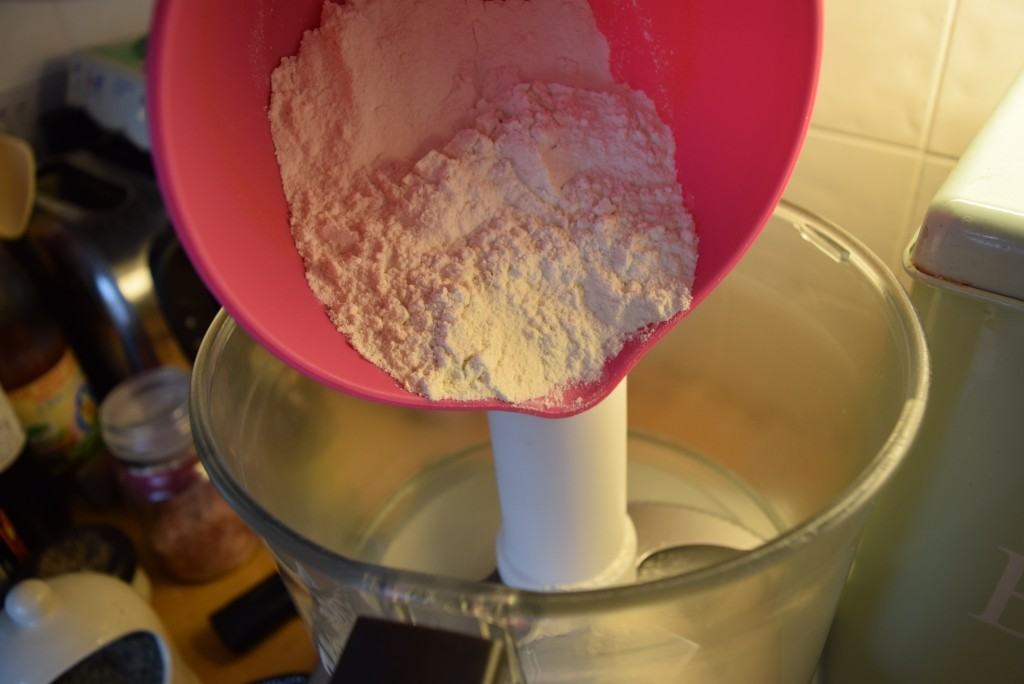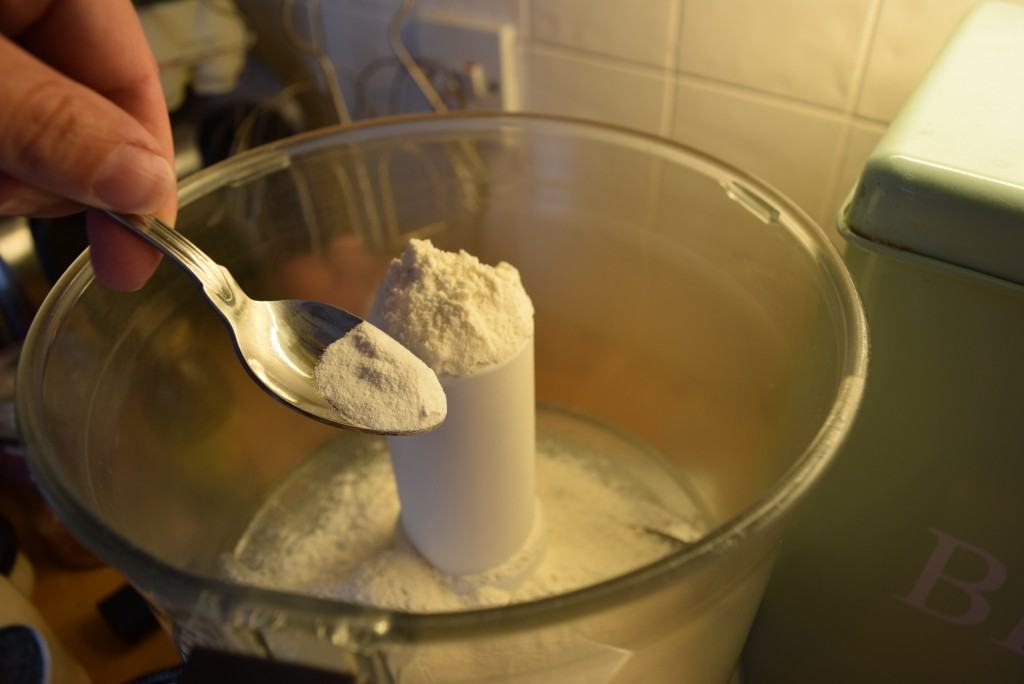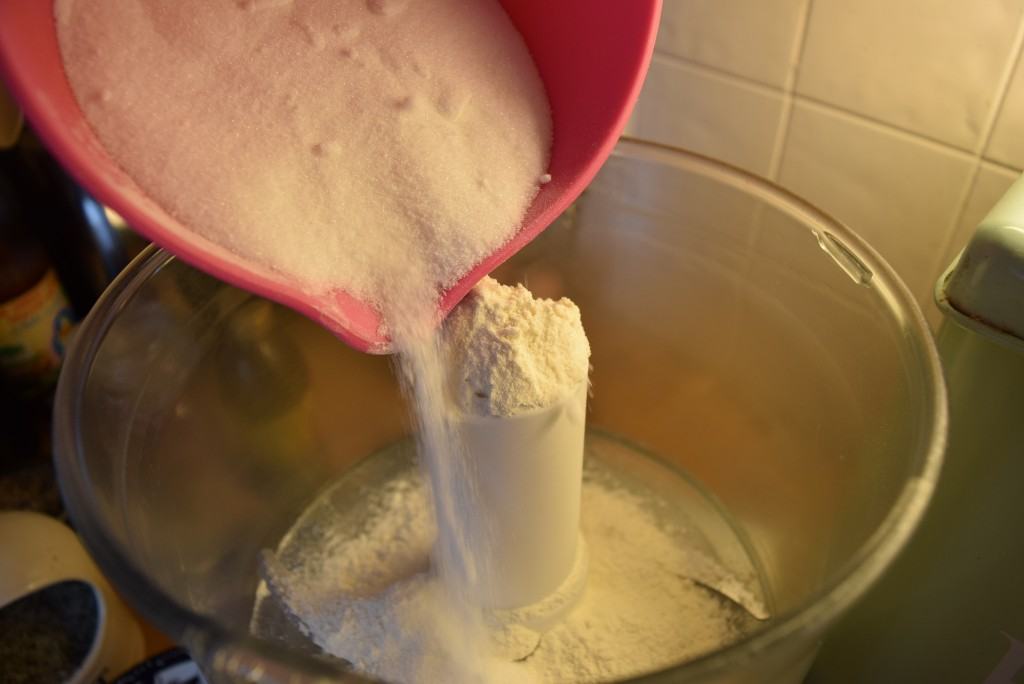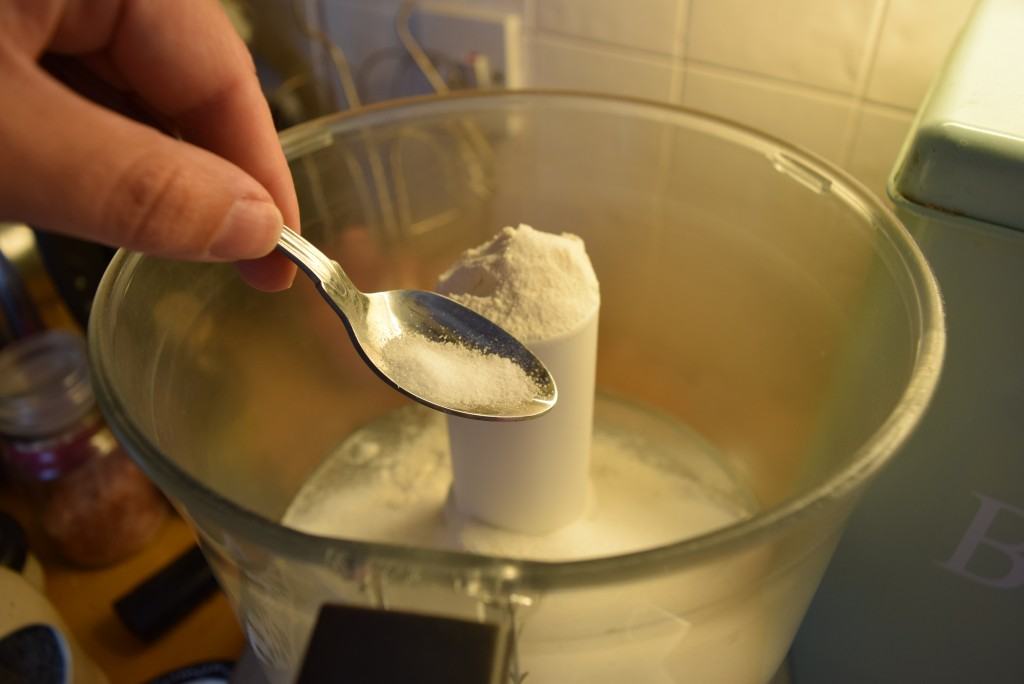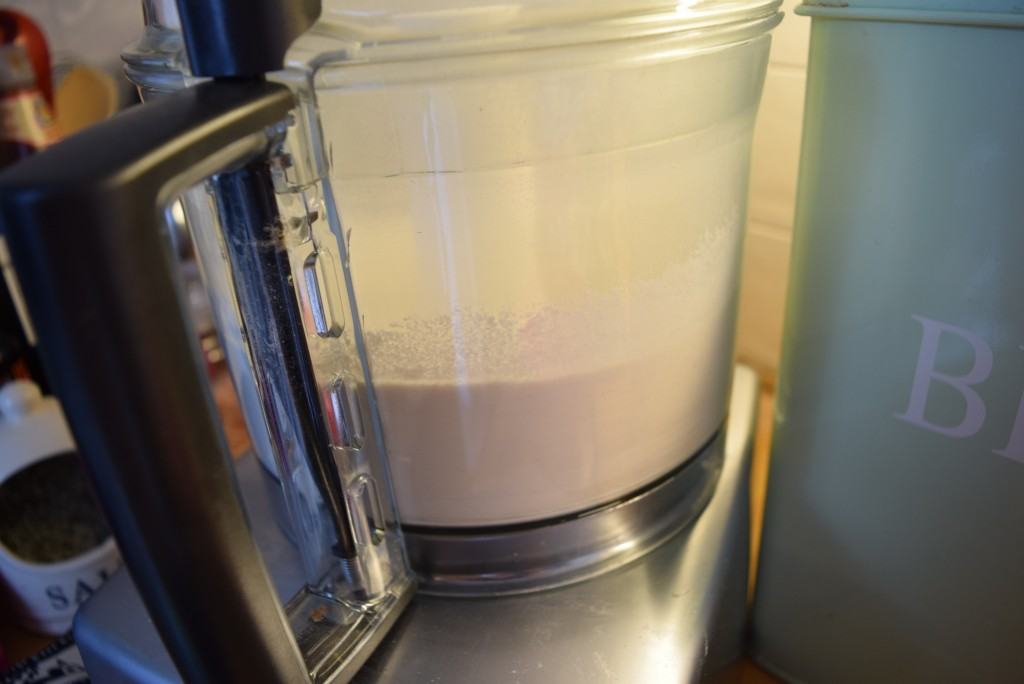 Next in add the slightly softened butter, and blitz again until the mixture resembles chunky breadcrumbs.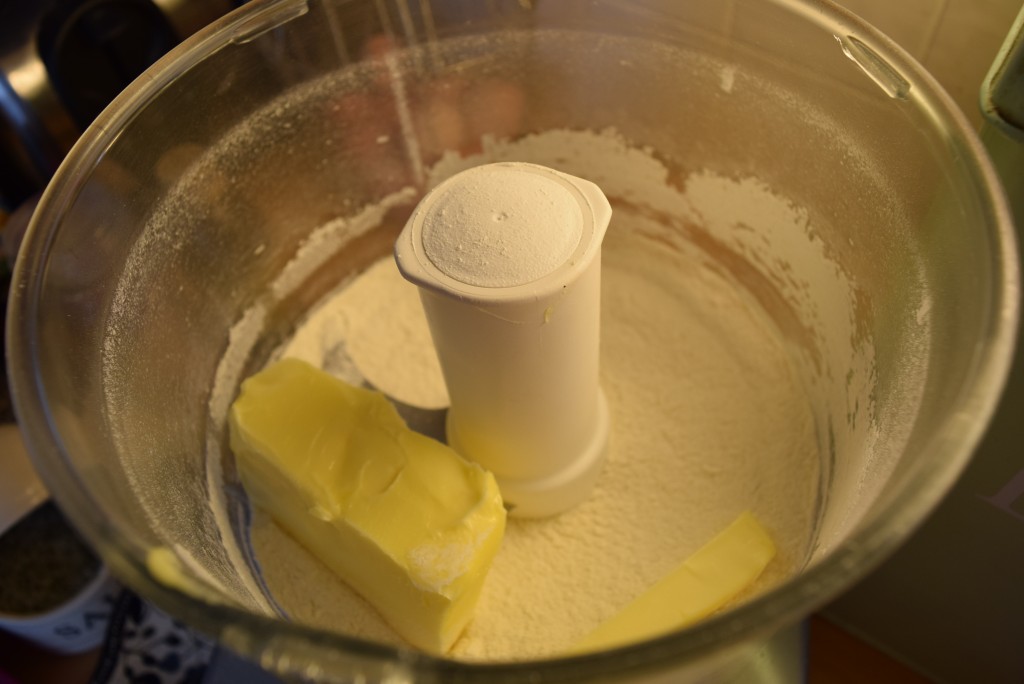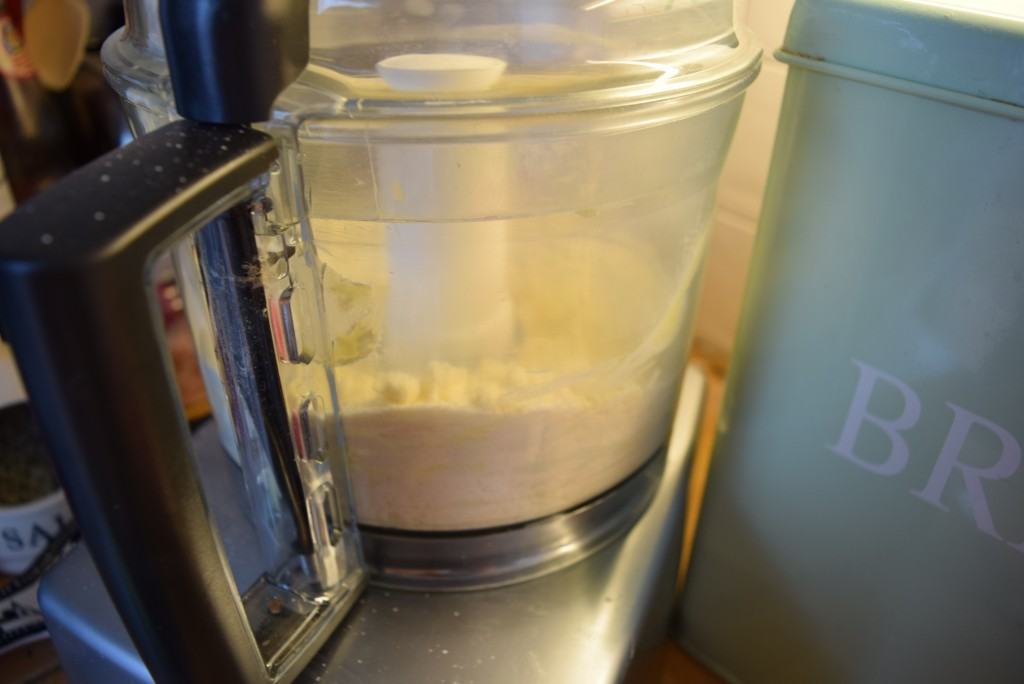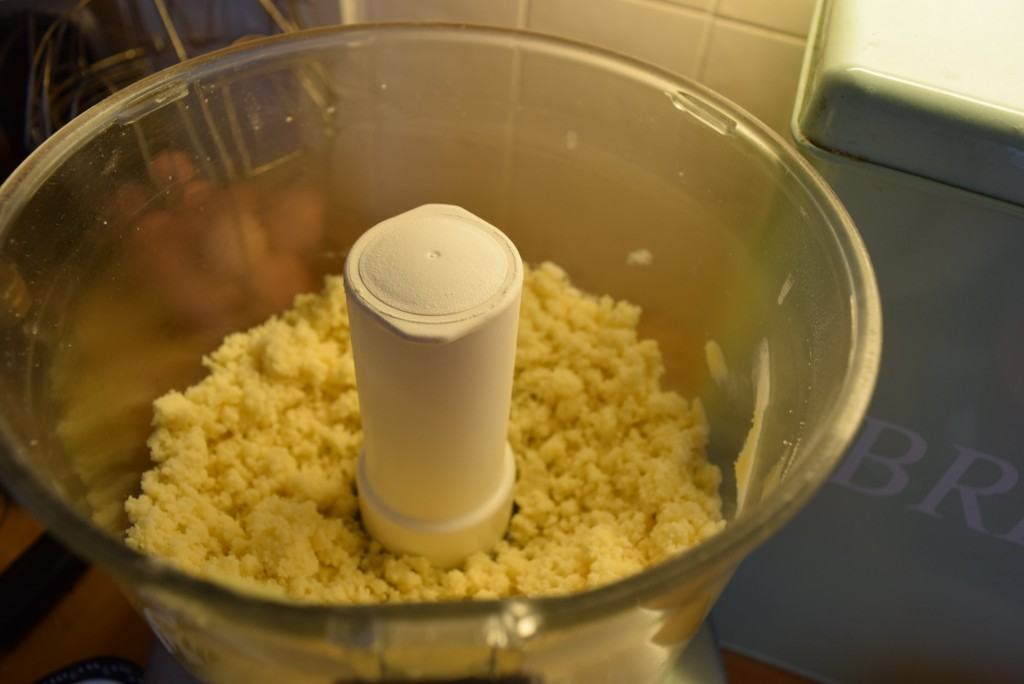 Now to add lemony loveliness. Crack two eggs into a bowl with the fresh lemon juice and zest, give it a whisk, them add to the food processor for a further mixing.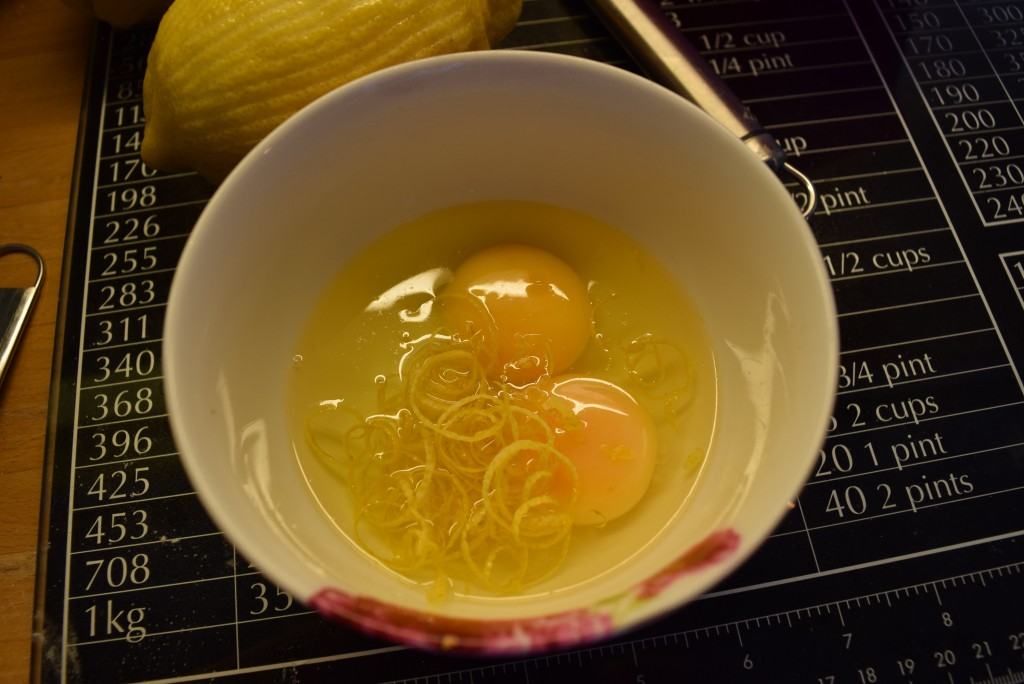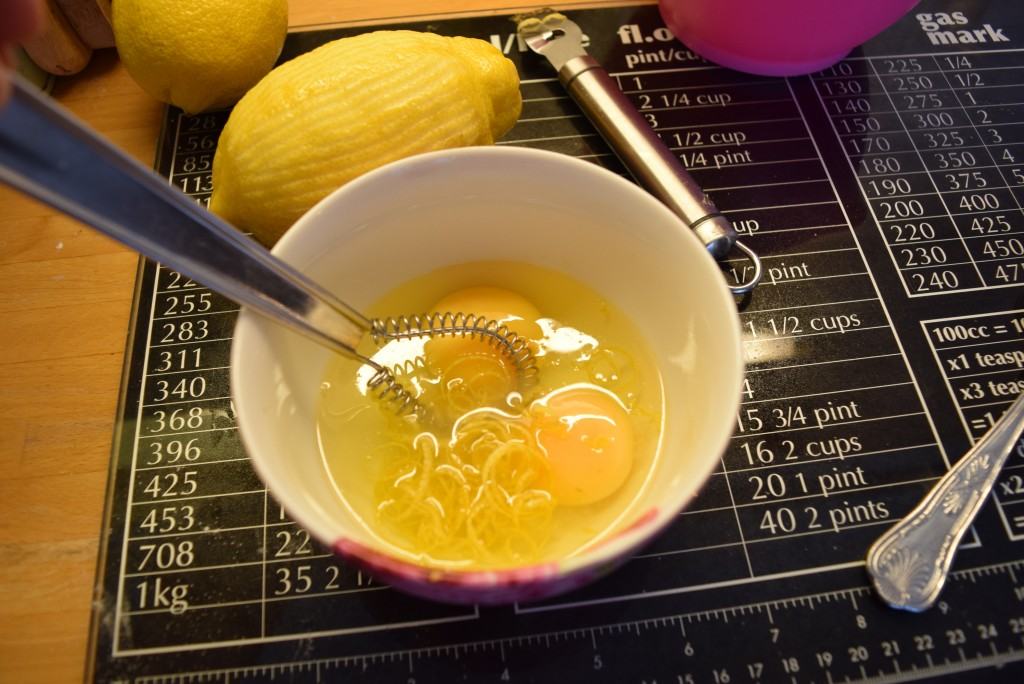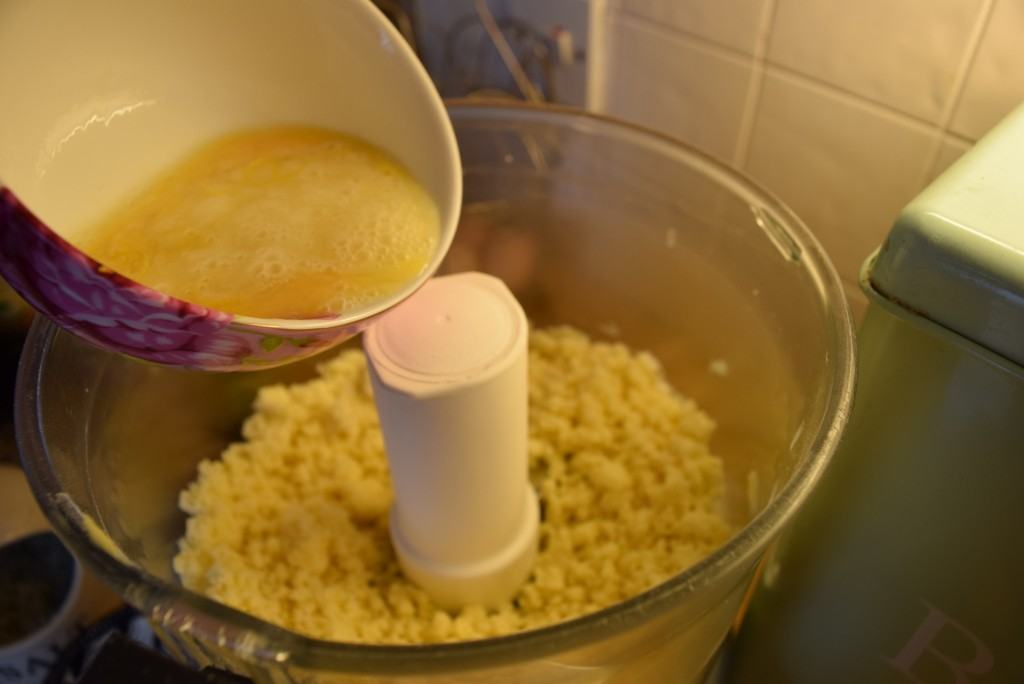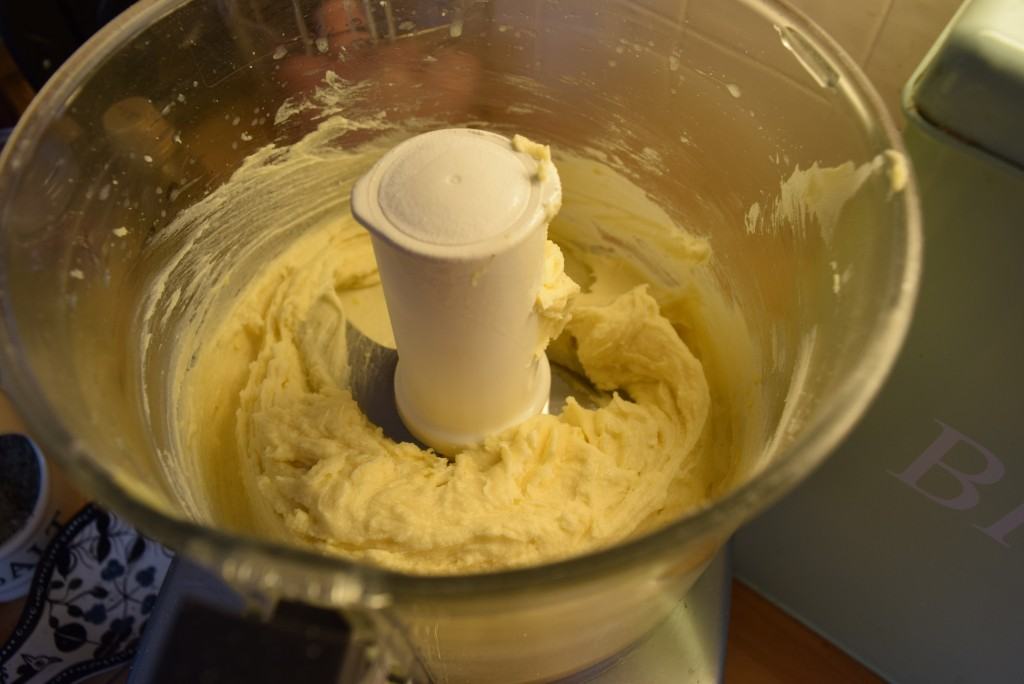 Once the mixture is smooth and well mixed, spoon it into your lined, square tin. Press the ingredients into the corners of the tin and level the top then put in the oven for around 25 minutes.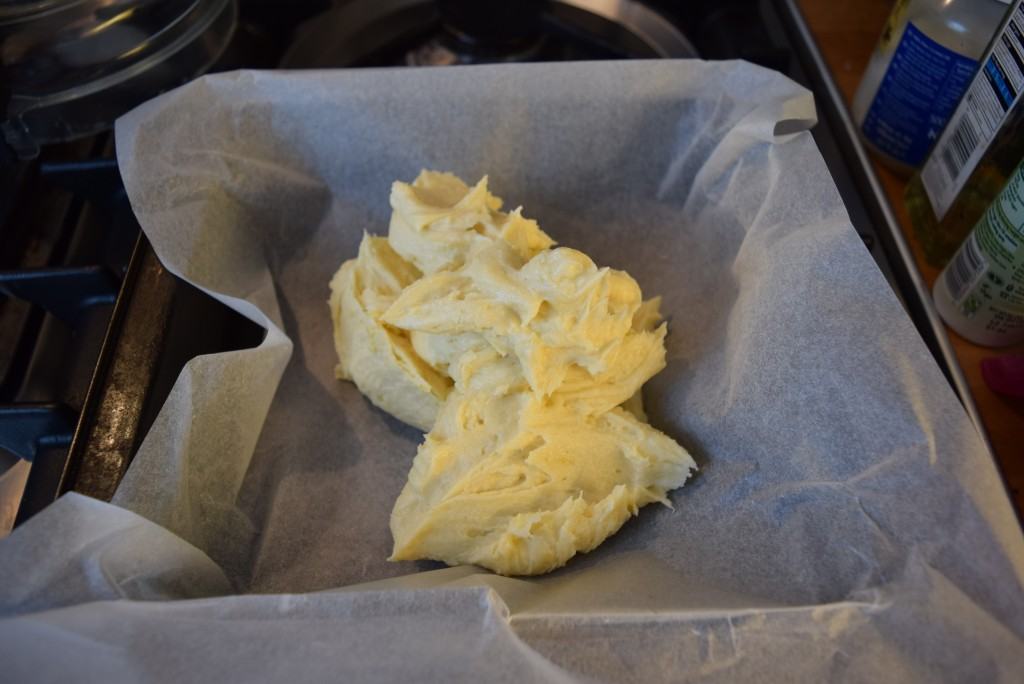 While these are cooking, sieve together the icing sugar, lemon juice and zest until you have a smooth glaze. You will need a good pouring consistency, not too runny, not too stiff.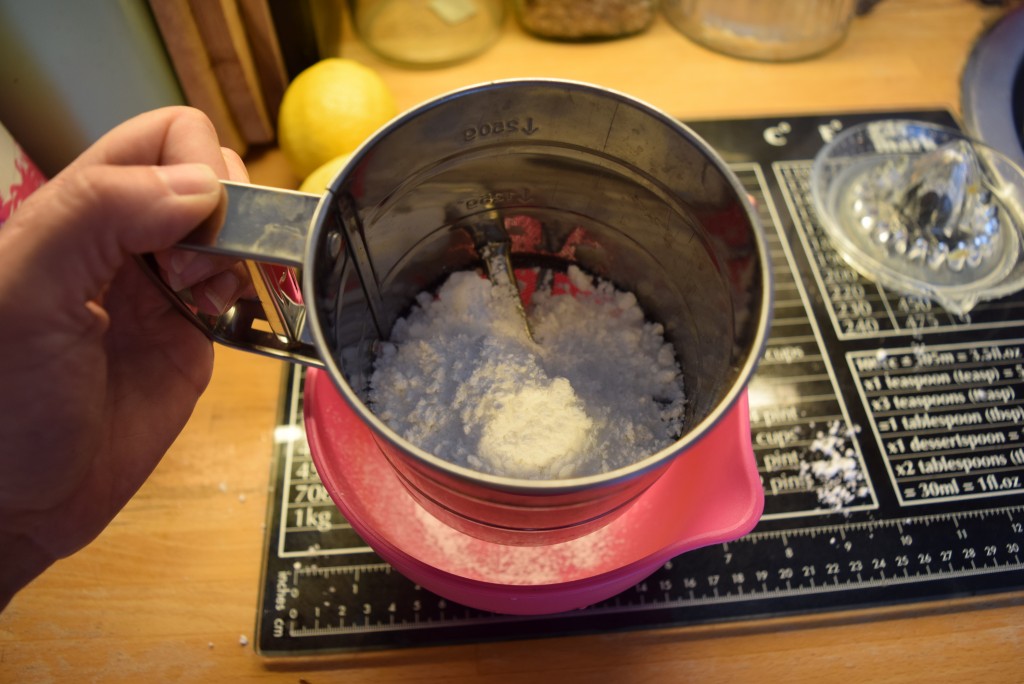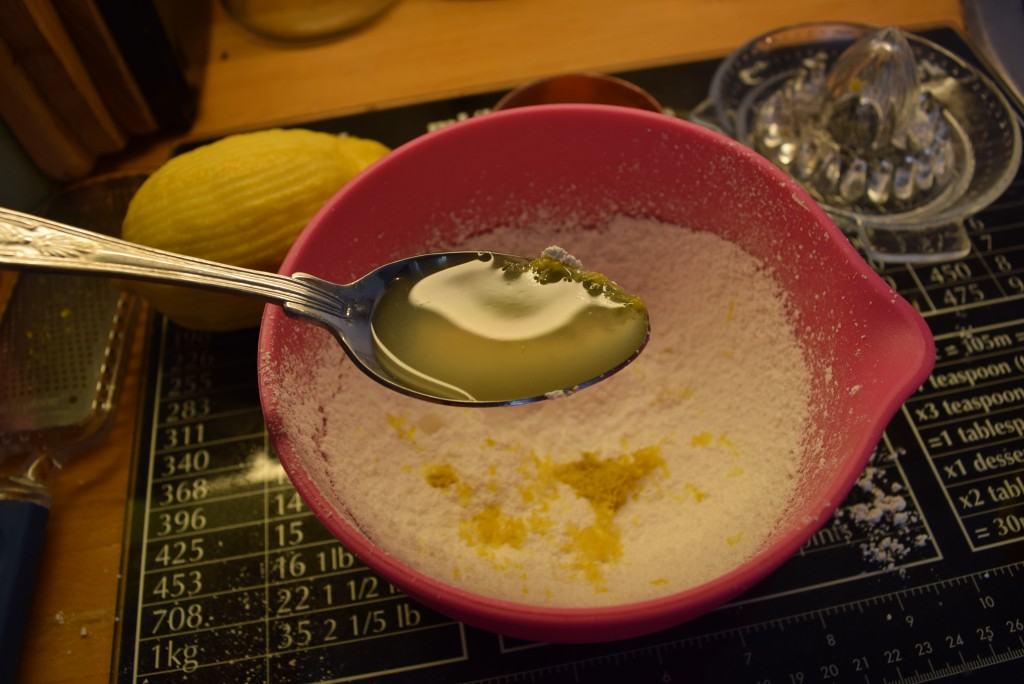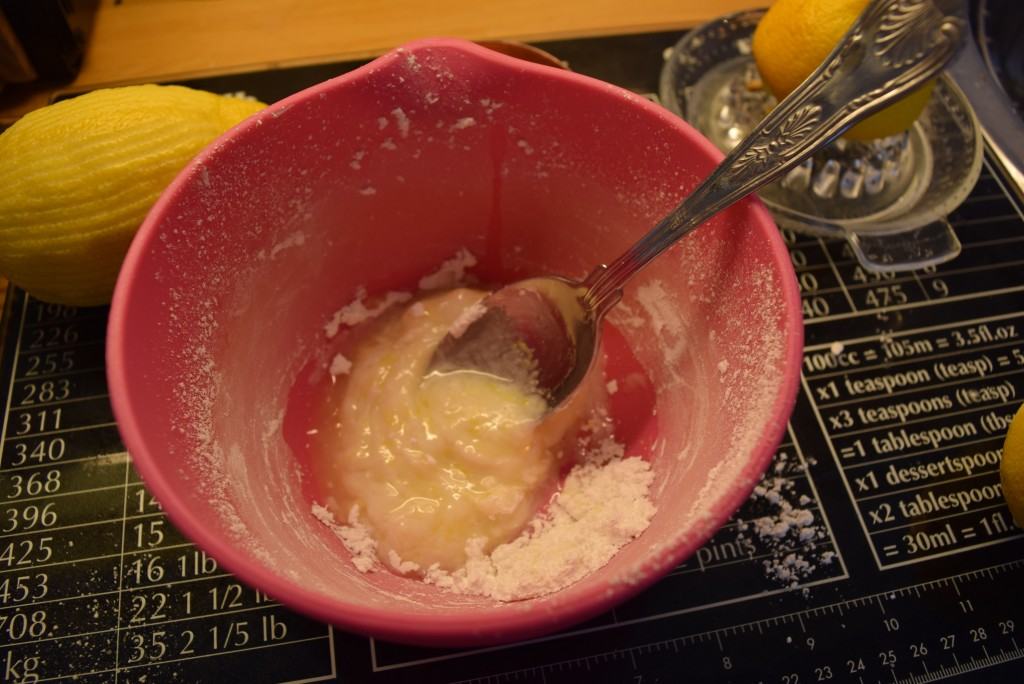 When these Lemon Blondies are ready they will be firm and starting to brown evenly. Leave them to cool before spreading with the glaze.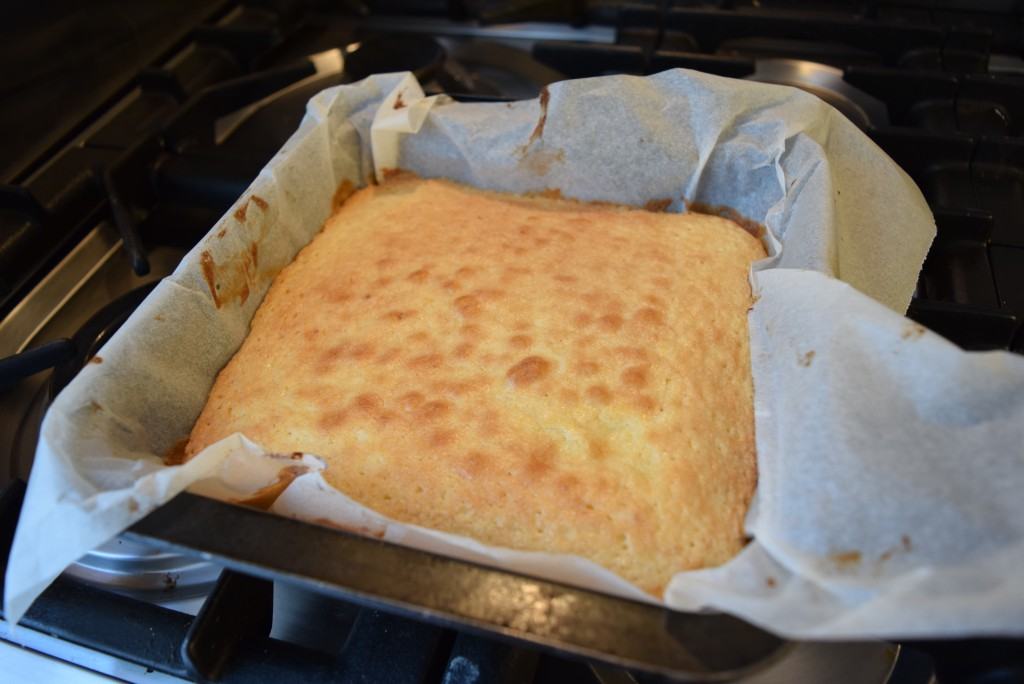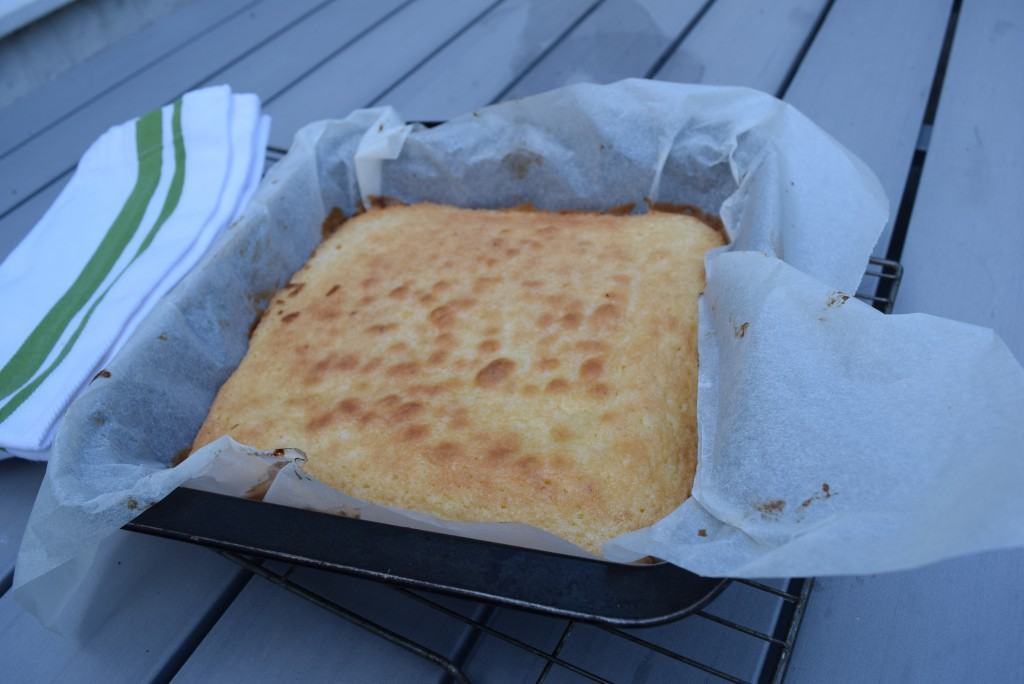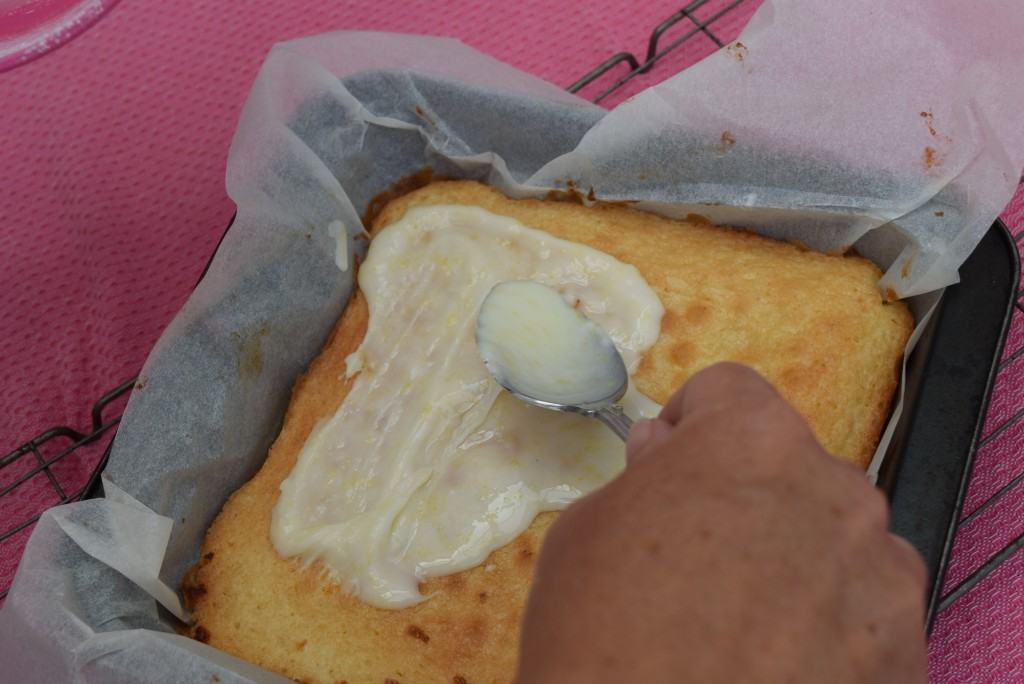 Leave the glaze to set a little before cutting into around 16 elegant squares. And eating four almost immediately.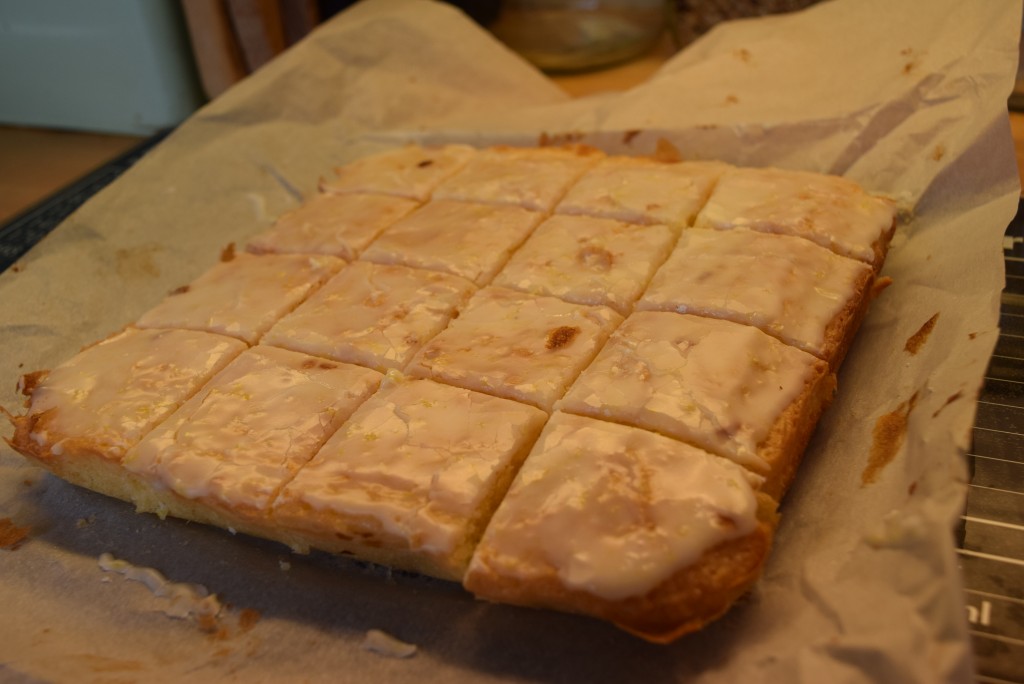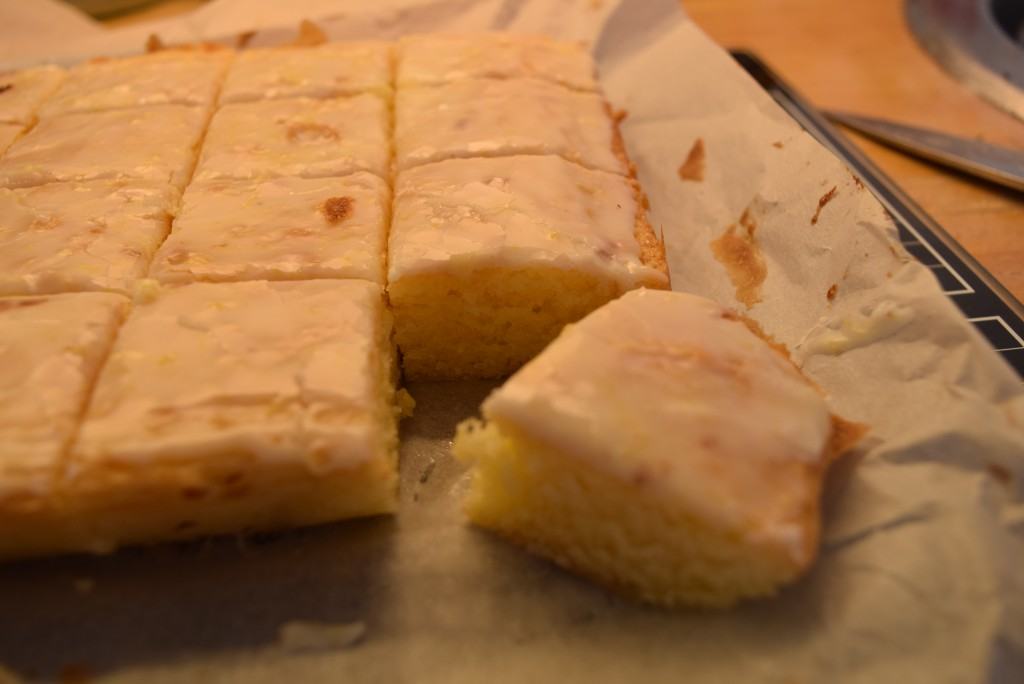 These are light, but firm and oh so zesty and moreish. Keep them wrapped in a tin or in a fancy jar for as long as humanely possible.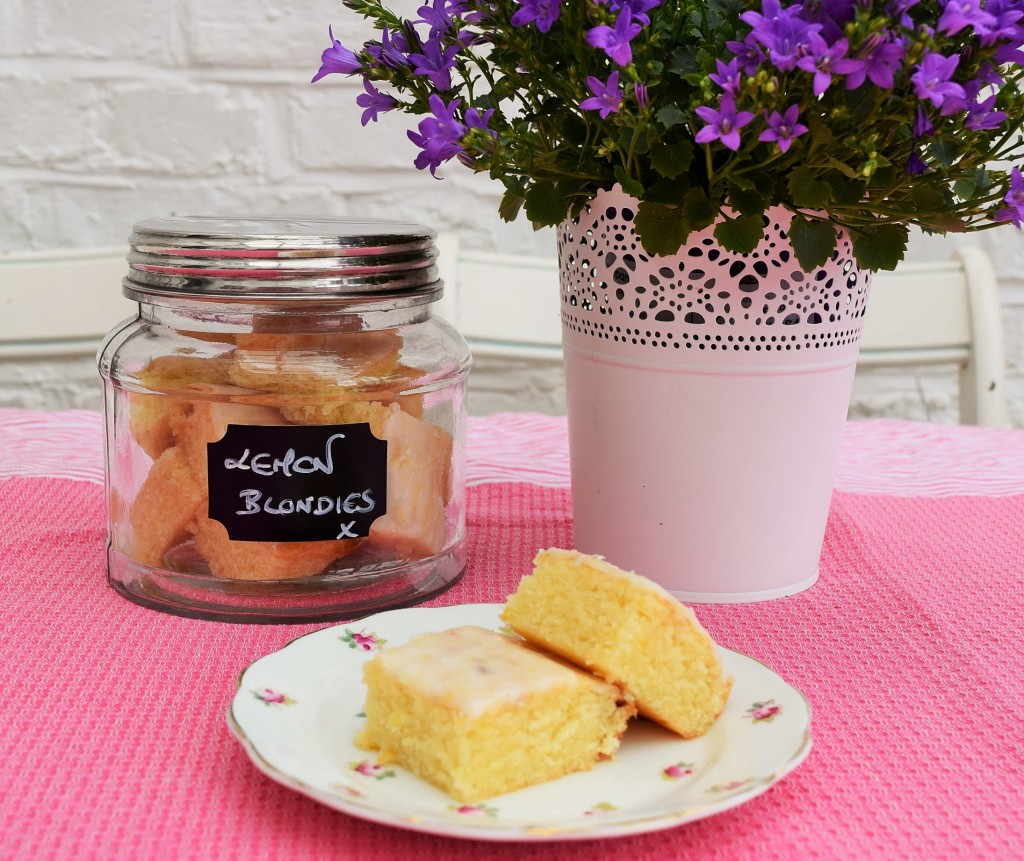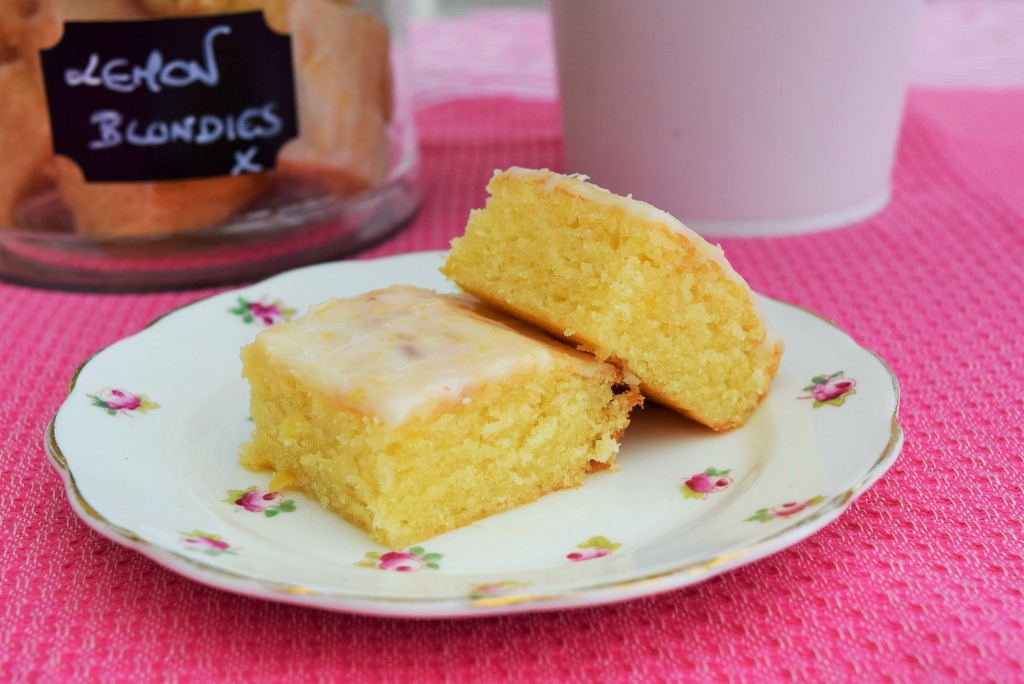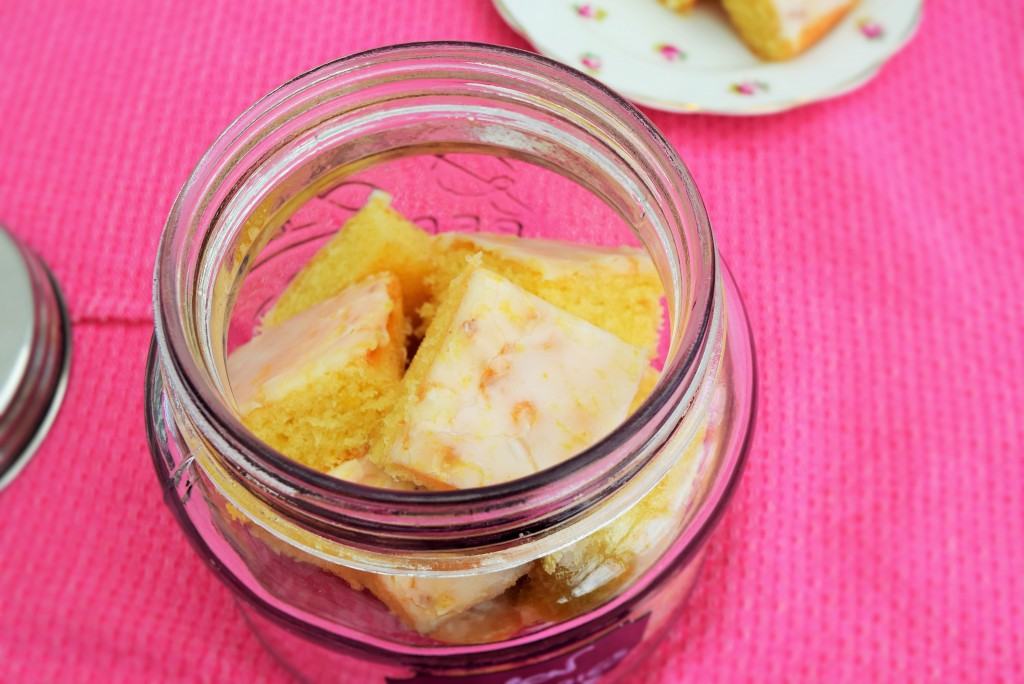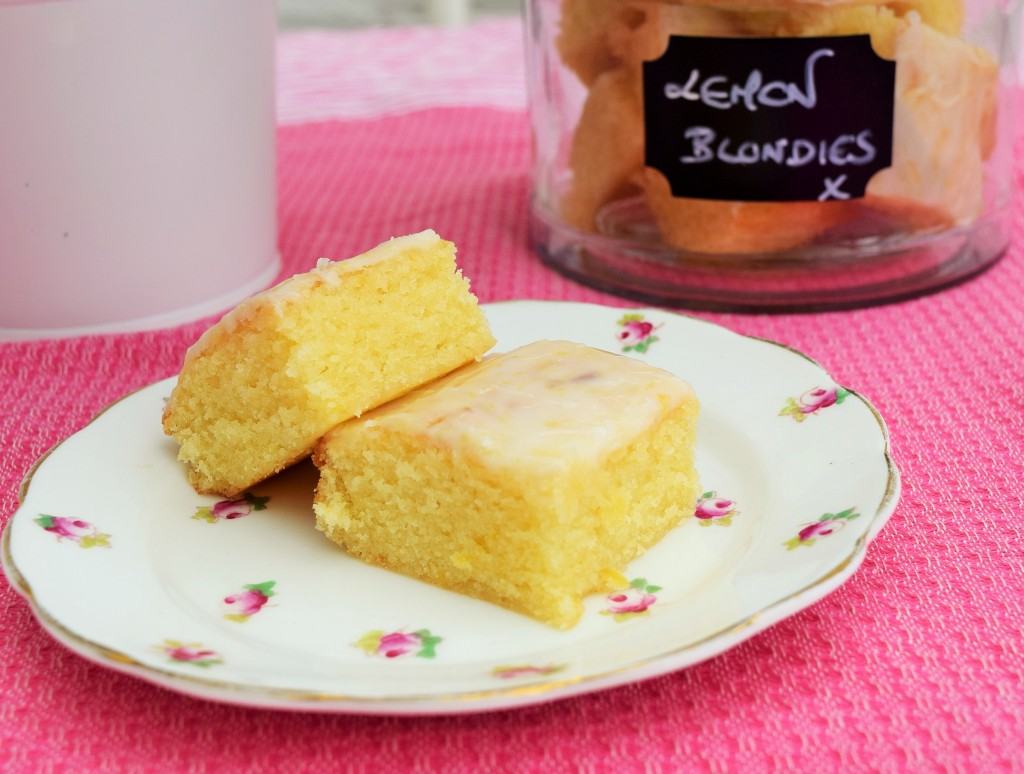 It's been raining all bloody week and I have been at home with the boys. These Lemon Blondies have bought a little cheer to the greyness with their bright zesty taste. That and all the rosé I have been drinking.
Have a wonderful Bank Holiday weekend.
Lucy x
Lemon Blondies Recipe
You will need a lined  20cm x 20cm square tin
Makes around 16 to 20 squares
Blondies
100g plain flour
1/2 teaspoon baking powder
170g caster sugar
1/4 teaspoon salt
125g butter, softened
2 eggs
1 tablespoon lemon juice
zest of lemon
Glaze
70g icing sugar
1 to 2 tablespoons lemon juice
zest of half a lemon
Pre heat the oven to 160 degrees fan assisted.
In the bowl of your food processor or in a large mixing bowl add the flour, baking powder, sugar and salt. Mix well then rub in the soft butter until the mix resembles chunky breadcrumbs. In a small bowl, whisk the two eggs, lemon juice and zest. Add this to the mixer or your bowl and beat until smooth. Spoon the mixture into your lined tin, smoothing the top with a spatula, then pop in the oven for around 25 minutes or until the blondie is browning and is just cooked through. Leave to cool in the tin.
For the glaze sieve the icing sugar into a bowl, add the the lemon zest and just enough juice to mix it to a smooth pouring consistency. Once the blondie is cool, spoon on the glaze and spread into an even layer. Leave to set slightly before cutting into generous squares and eating at least three yourself.