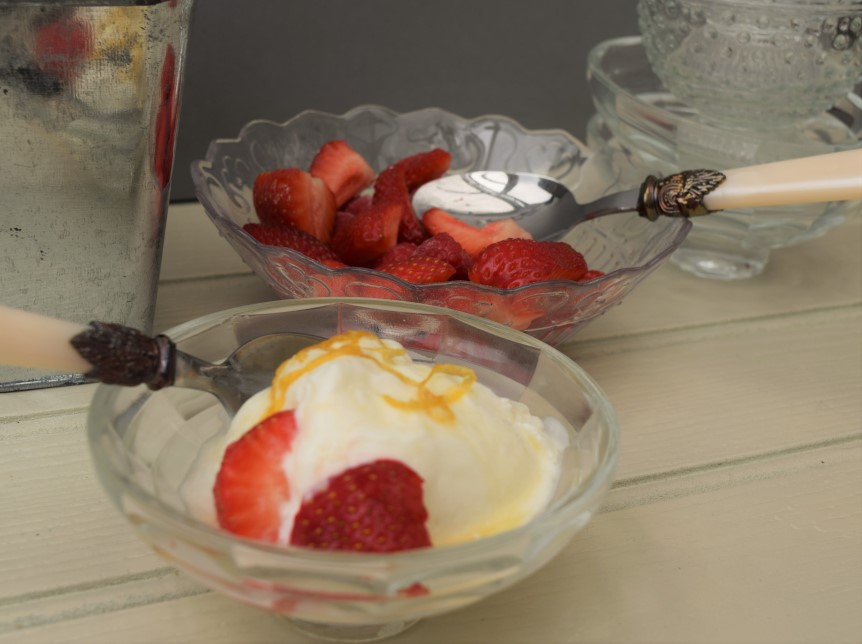 Lemon Mascarpone Ice Cream with Lemon Syrup
My sister, my unpaid PR Manager, who I love very much, recently said she thought Lucy Loves needed a few more dinner party style desserts. A good point well made by her I thought, unlike the time I was newly pregnant with Ben and she told me I looked jowly *18 years ago, never forgotten*. So in a concerted effort to take advice on board I set about working through my pudding collection for inspiration. I don't really have a pudding collection, I am not that sad a person *I am* but I did come across this wonderful recipe which I have been making for years.
This Lemon Mascarpone Ice Cream with Lemon Syrup has graced my dining table for many a year now. I still have the battered page from my old Good Food Magazine where this was featured, it's a little tatty, but it's done it's time. This smooth, creamy, no churn ice cream is such a brilliant summer dinner party pud. It's tangy, fresh tasting and comes with it's own lemon syrup for extra zing. You won't need an ice cream machine for this, and there's no need to stir it every half an hour. Just fold everything together then pop in the freezer for a least three hours.
Serve this zesty treat with it's honey and lemon syrup, fruits of your choosing and how about a lovely big wedge of shortbread if you really feel like spoiling your guests. This Lemon Mascarpone Ice Cream is so kerfuffle free I certainly wouldn't save it just for special diners, this is simple enough to make on a whim and as an easy iced treat for your family to enjoy.
With the long summer months ahead of us *3 humid days in July* this ice cream is a great pudding to add to your collection, whether you have one or not. The ooh's and aah's of your diners will be testament to just how delicious this is.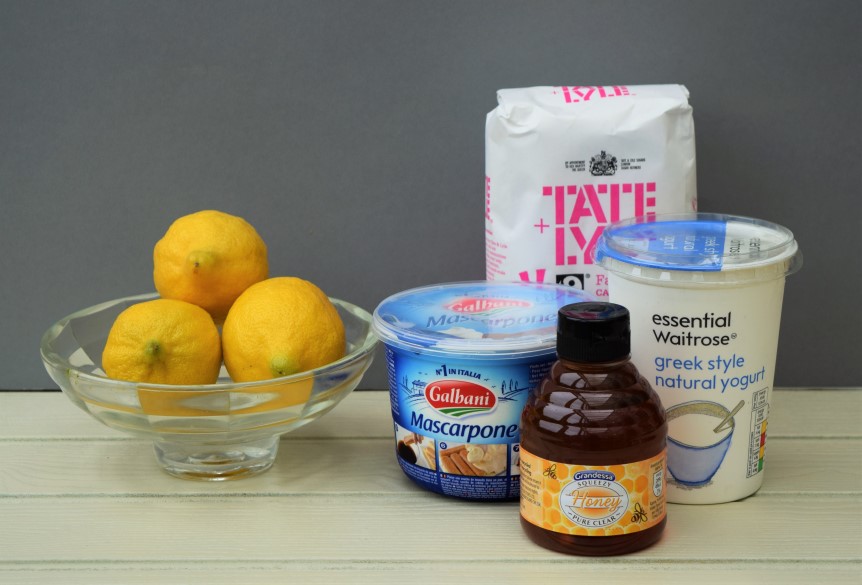 Who could imagine such a scant, simple selection of ingredients could make such a tasty frozen treat. It's full of lemony flavour and so refreshing, this is a great pudding to serve after a rather weighty main course.
Make a start on this no churn no effort ice cream by zesting all three of the lemons and putting the zest into a small saucepan for later.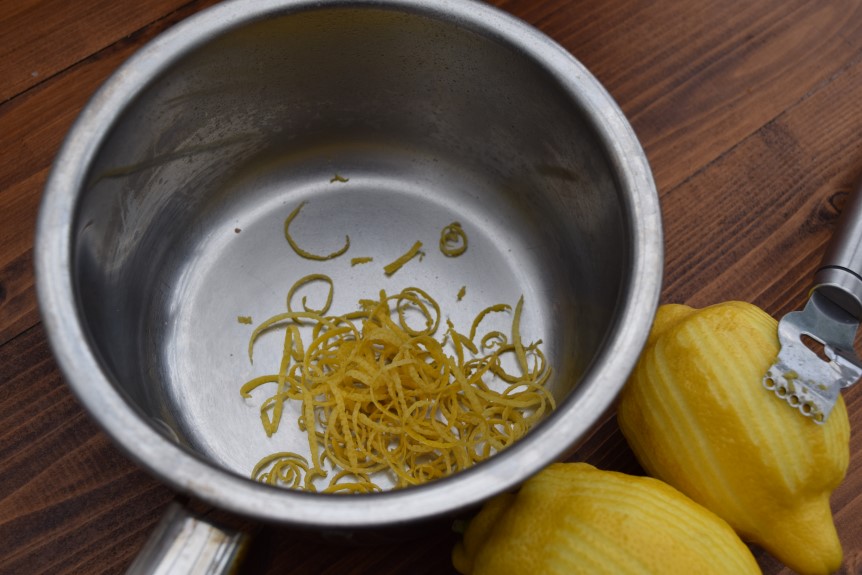 Next juice two of the aforementioned lemons and pour the juice into a large mixing bowl. Tip the icing sugar into the juice and give it all a good mix.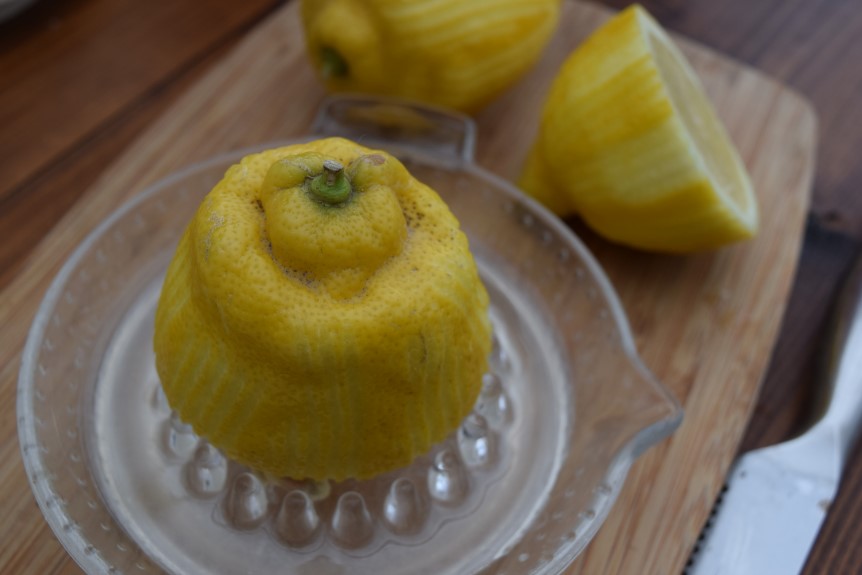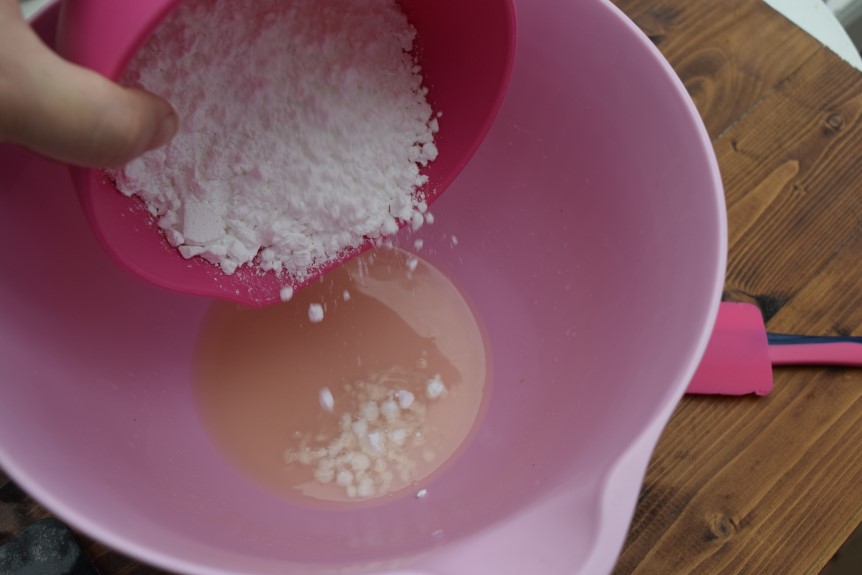 Next, trying not to eat huge mouthfuls as you do so, spoon in the thick mascarpone cheese and whisk into the sweetened lemon juice.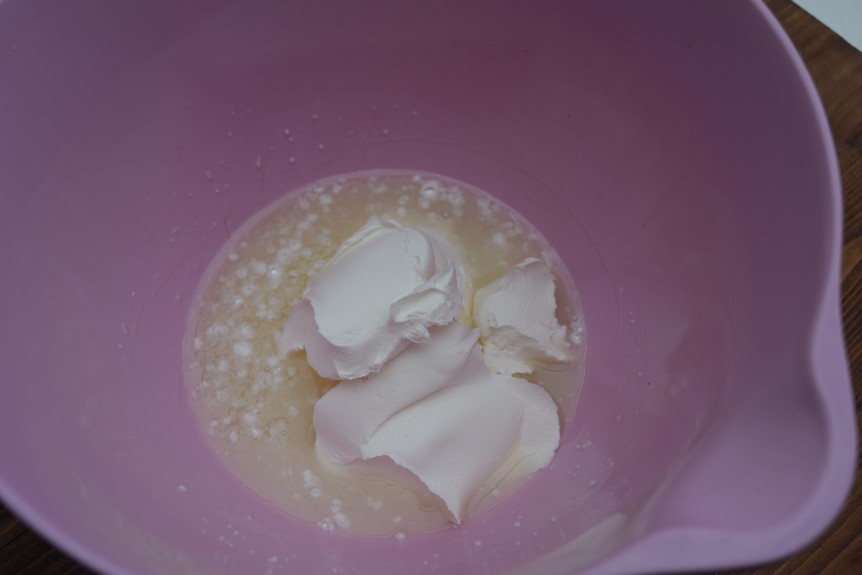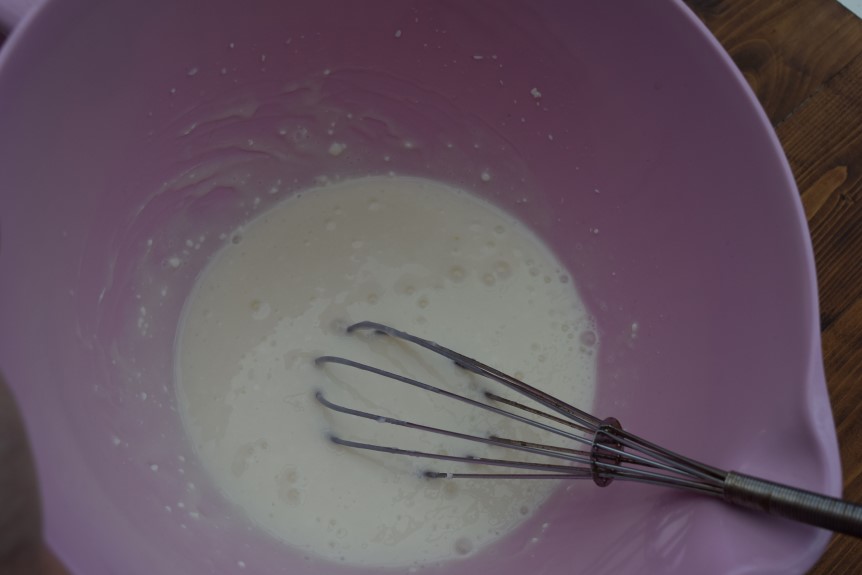 In a final flourish, fold in the Greek yoghurt. Don't spare the calories here, full fat works best as it's thicker and is less watery.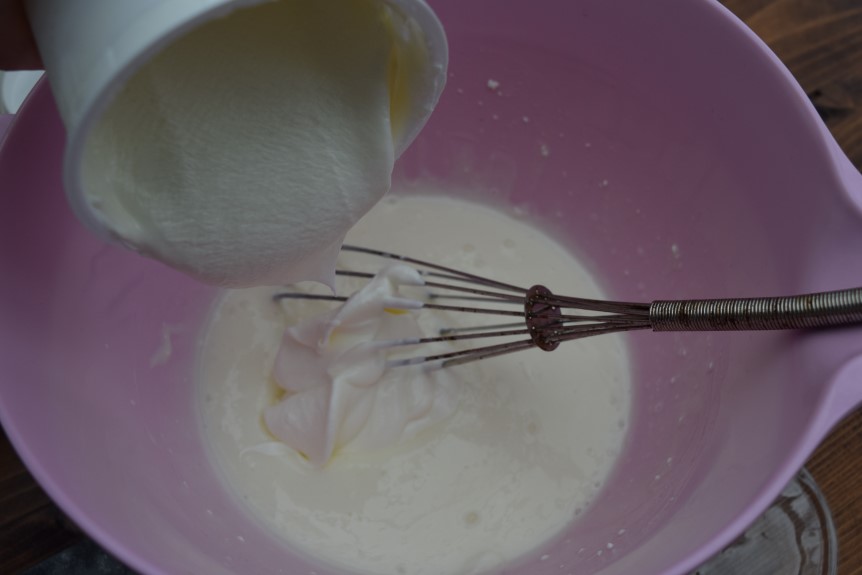 Pour this into your freezer container or containers and put into the freezer for around 3 hours at least to set.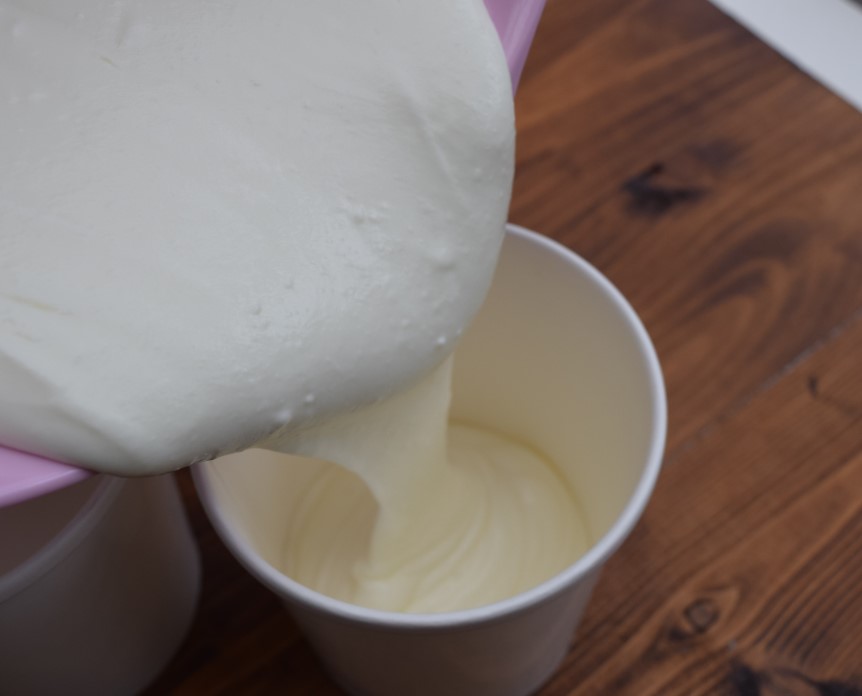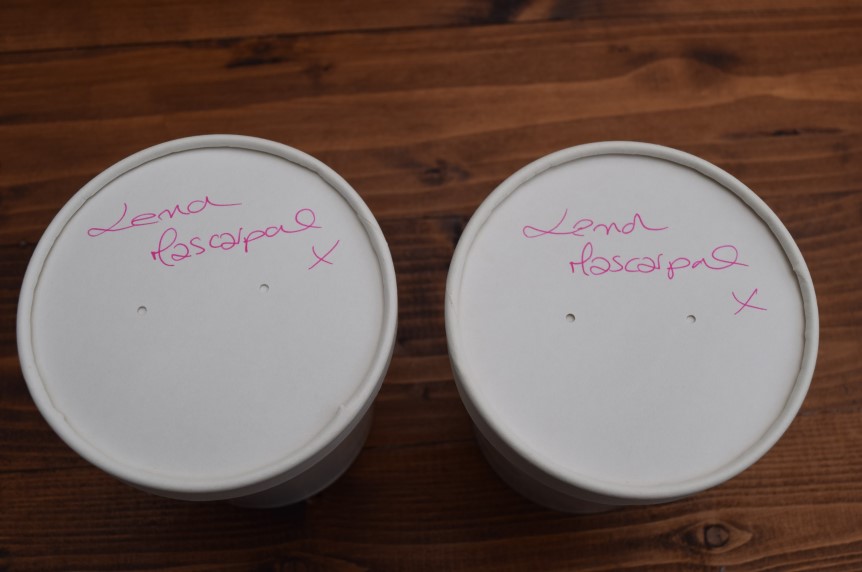 While this is freezing, soldier on with the no effort tangy lemon syrup. Take your small saucepan of lemon zest and add the juice from the final lemon along with 5 tablespoons of honey.
Gently bring this to the boil over a low heat then simmer for a couple of minutes or until the zest is just starting to caramelise. Pour this into a bowl and leave to cool. This will keep, covered, in the fridge for a good couple of weeks.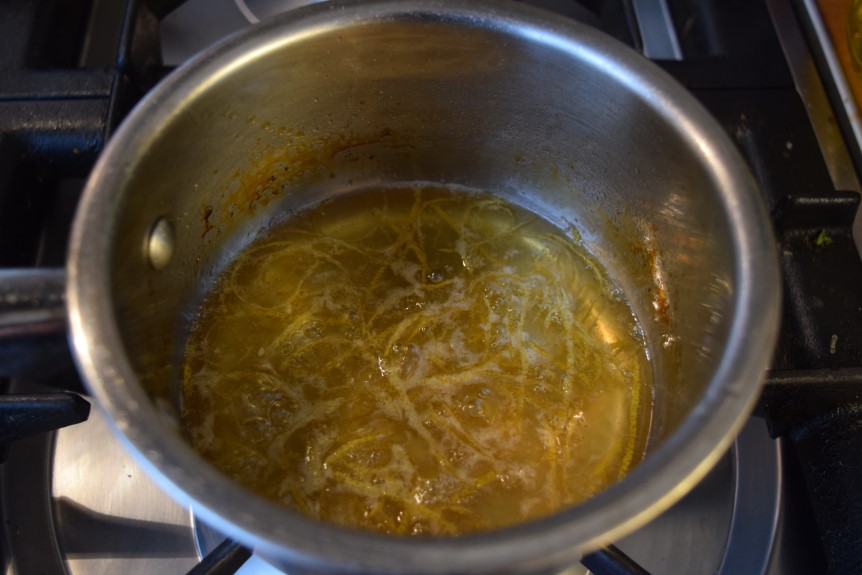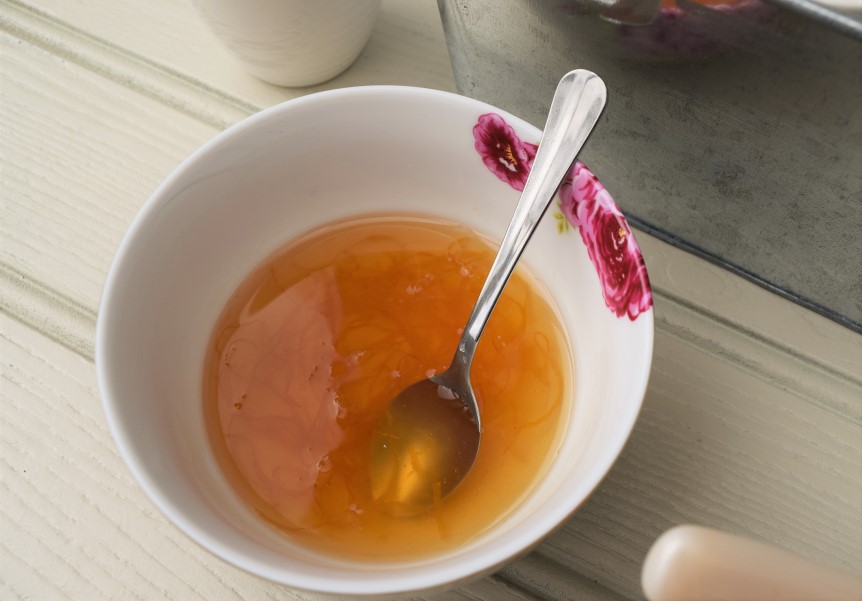 30 minutes before you are ready to serve your Lemon Mascarpone Ice Cream, remove it from the freezer and allow to soften in the fridge. Serve in elegant scoops, drizzled with the tart lemon syrup and any extras you fancy, fruit, shortbread, biscotti, sprinkles, cornets, wafers.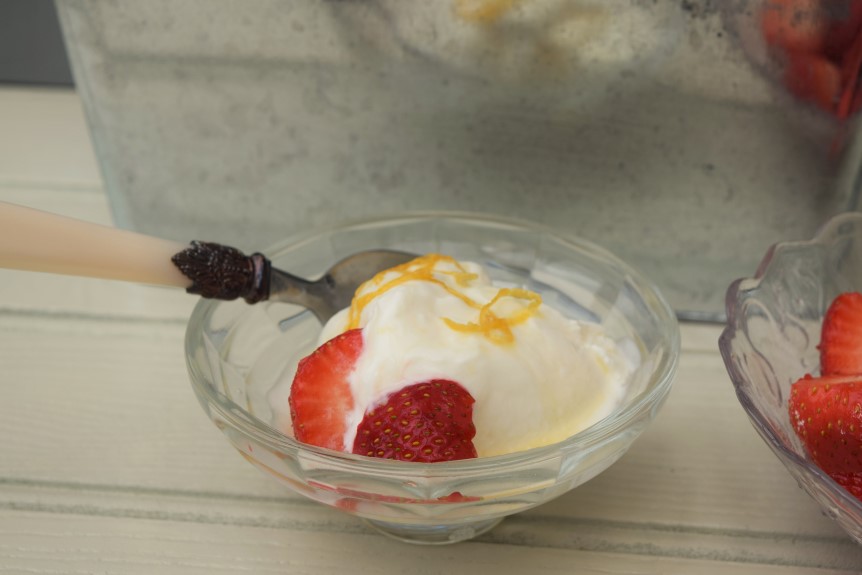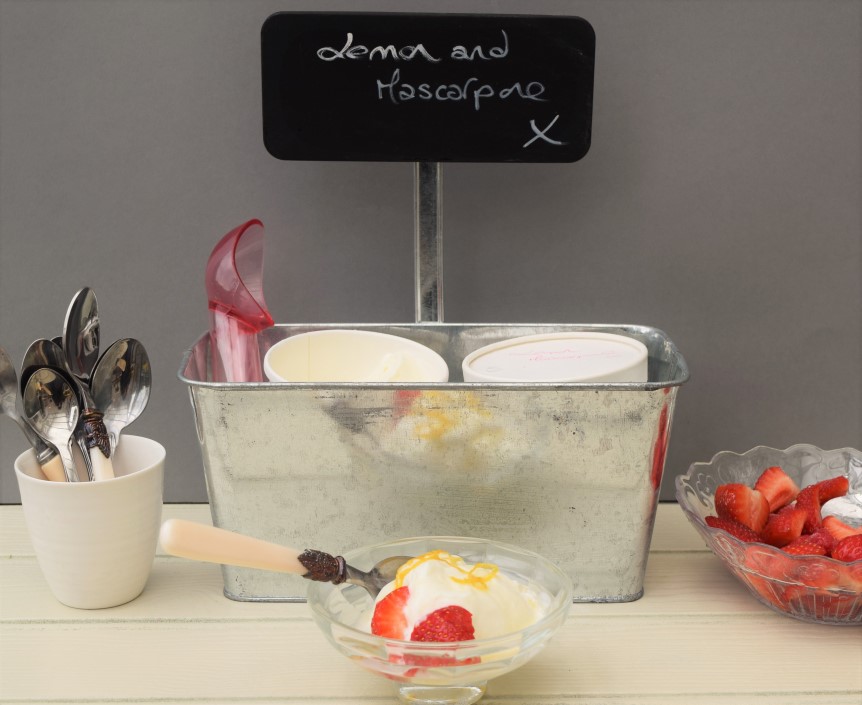 My mouth is watering just looking at this now. It's such a zesty, tangy, sour, sweet brilliant dessert. I do have a fancy ice cream machine Clyde bought me several years ago, but, thanks to this recipe, it is gathering dust at the moment. But don't worry, it is being used to hold a selection of tea bags beside the kettle so it's not completely redundant.
Lucy x
Lemon Mascarpone Ice Cream with Lemon Syrup
You won't need any exciting equipment
Serves 6 people, at least
3 lemons
175g icing sugar
250g mascapone cheese
500g Greek yoghurt, full fat works best on this occasion
5 tablespoons clear honey
Serve with berries, shortbread, biscotti, sprinkles, you decide
Before you start, zest all three of the lemons and put the zest in a small saucepan then leave to one side for the moment.
Juice two of the lemons and pour the juice into a large-ish mixing bowl. Whisk in the icing sugar, sifting it in, if you can be bothered. Next, beat/whisk in the mascarpone cheese until the mixture is smooth, then fold in the Greek yoghurt. Make sure the mixture is lump free then pour into a freezer container or containers and put in the freezer to freeze for at least three hours.
While this is happening, make the syrup. Juice the last lemon and add with the honey to the reserved zest from the three lemons in the small saucepan. Bring this to the boil, simmer for 3 to 4 minutes on a low heat so the zest caramelises then leave to cool in a small bowl.
30 minutes before you want to serve the ice cream take it out of the freezer and pop in the fridge to soften. Serve in generous scoops with a spoonful of the lemon syrup drizzled over the top. Add berries of your choice if you wish.
The ice cream will keep for up to 2 months in the freezer and the syrup will keep for a couple of weeks in the fridge.