Maple Syrup Digestive Biscuits Recipe
Well, it's day 3 of trying to avoid refined sugar and I feel it's going rather well. That's if you ignore the fact I popped to the pub for a friend's birthday yesterday and had two gin and slimlines. Although, does gin really count as a refined sugar, I'm not 100 per cent sure it does. One of the ways I am getting through the sugar lows *apart from the gins* is by eating one of these most delicious Maple Syrup Digestives during those mid afternoon lulls.
These biscuits are soft but crisp at the edges with a warm maple flavour, I really have had to limit myself to one a day. That is if I get to them before the boys do. Ben, who is often my harshest critic, said these Maple Syrup Digestives are so much nicer than shop ones *he must want something*. The recipe is simple too. If you have a food processor, the job will be simpler and your final biscuit with be finer. However, I am sure these will be just as delicious made by hand, just chunkier *back to me*.
This inspired recipe comes care of the lithe Davina McCall and her 5 Weeks to Sugar Free book. This is a great book and contains some cunning ideas if you are trying to cut down on your refined sugar intake. I have also been eating Davina's Seeded Wholemeal Bread recipe with sugar-free peanut butter for breakfast and that too has been really hitting the spot and leaving me feeling full until lunch time. Three days in and I am certainly not feeling deprived of anything at meal times, apart from maybe an after dinner Lindor or three.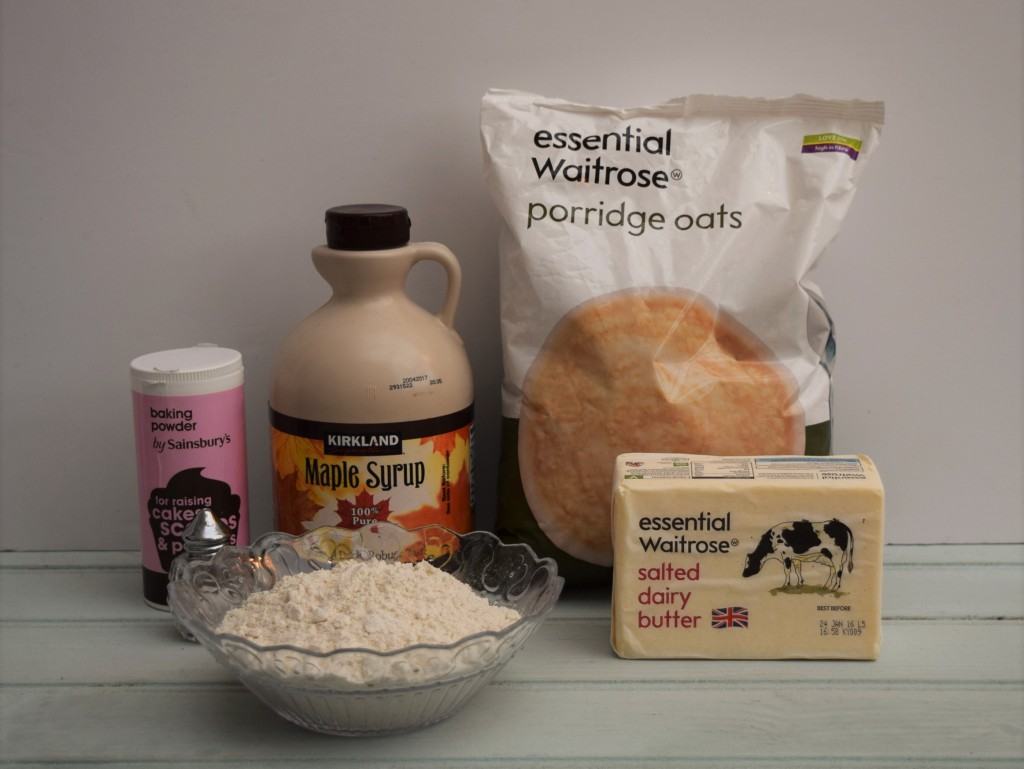 Here's the simple line up for these Maple Syrup Digestive Biscuits. The biscuits have a sort of oaty shortbread texture, they are super buttery. Make sure your Maple Syrup is 100 per cent pure, not maple flavoured or mixed in with inferior sugary ingredients. Make a start with these sweet treats by popping the flour, oats, baking powder and salt into your food processor or bowl.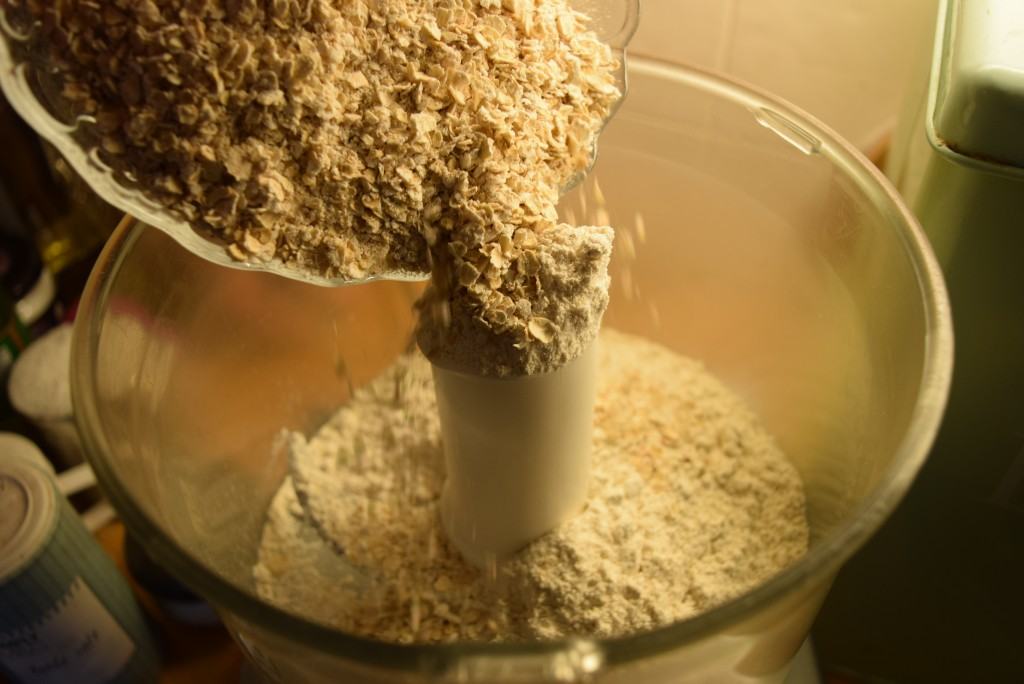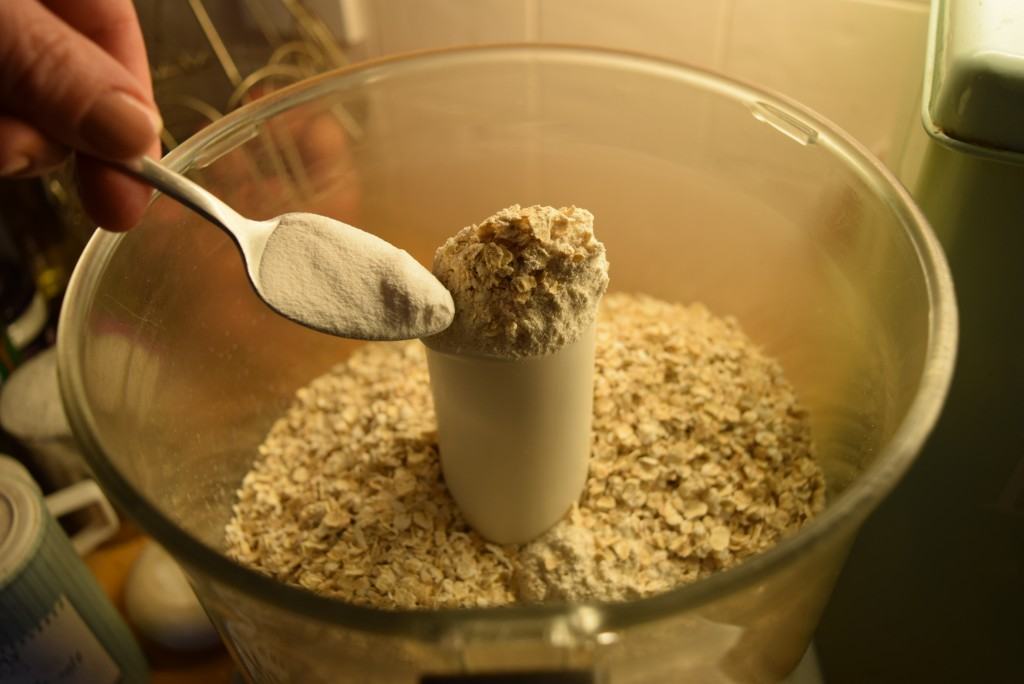 Process this until the mixture has a finer texture. If you are doing this by hand, just mix well but you will have a chunkier final biscuit.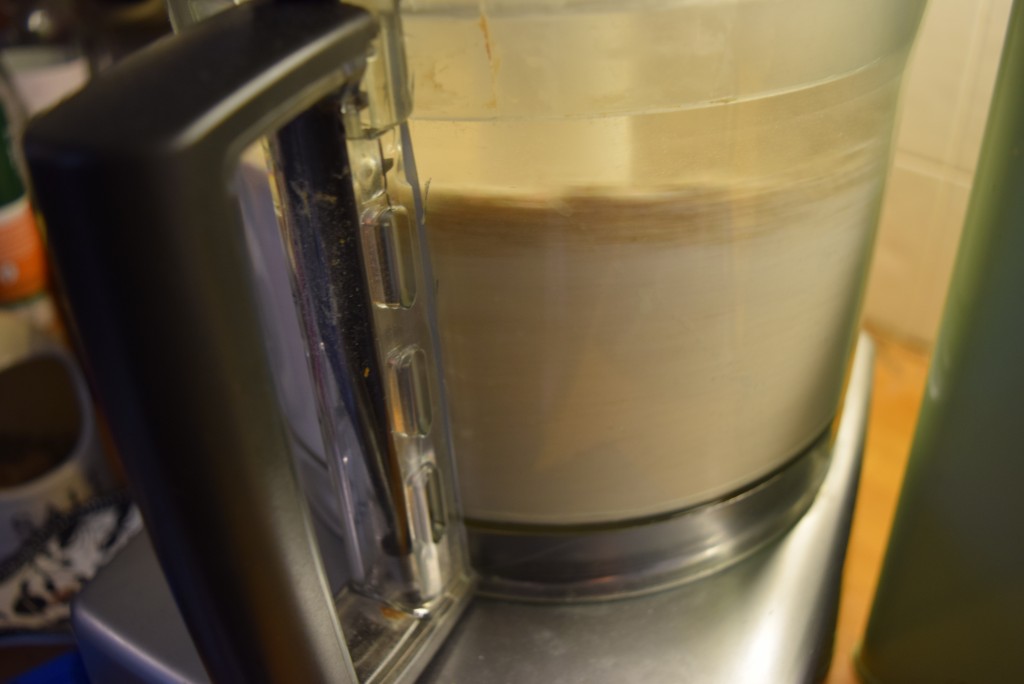 Next, add the cubed cold butter and process or mix by hand again until it has a breadcrumb-like texture.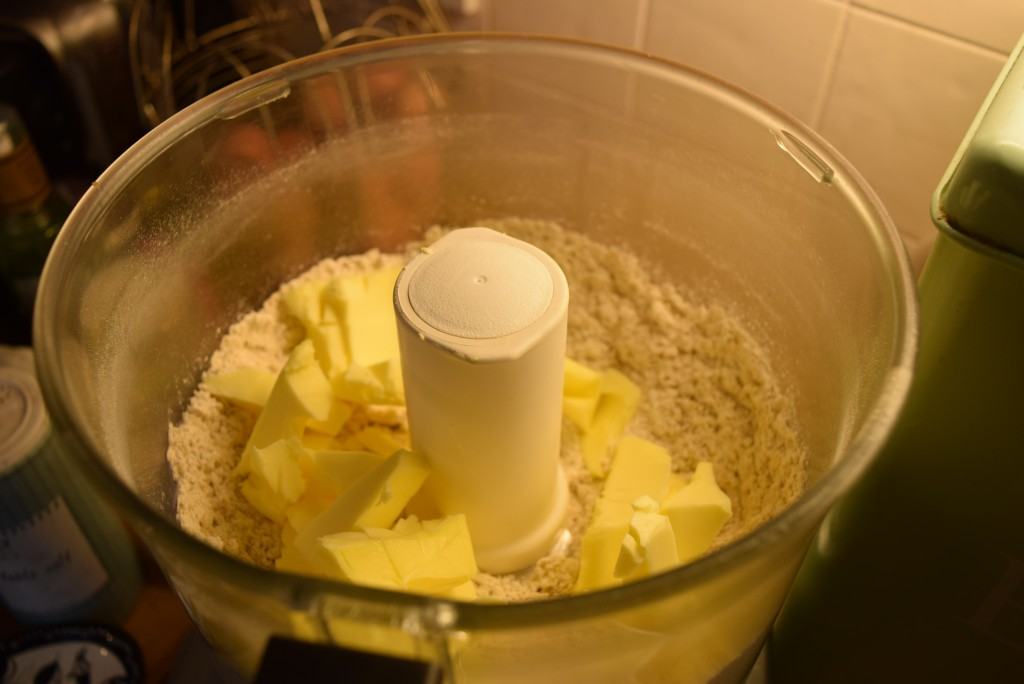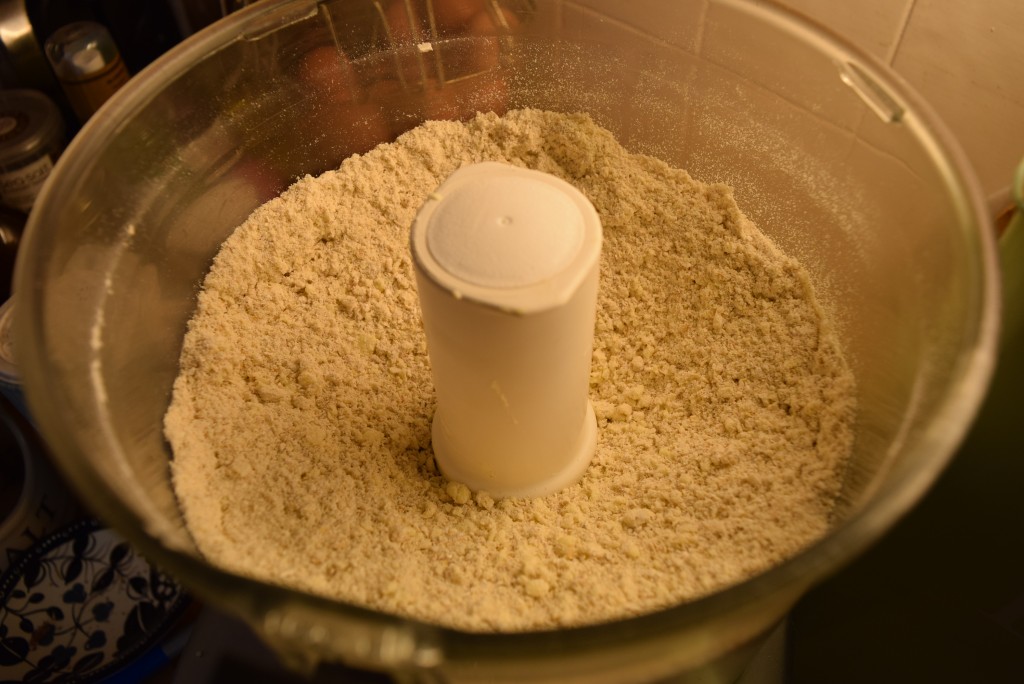 Pour your small lake of maple syrup into the mixer or bowl then mix until a soft dough has formed.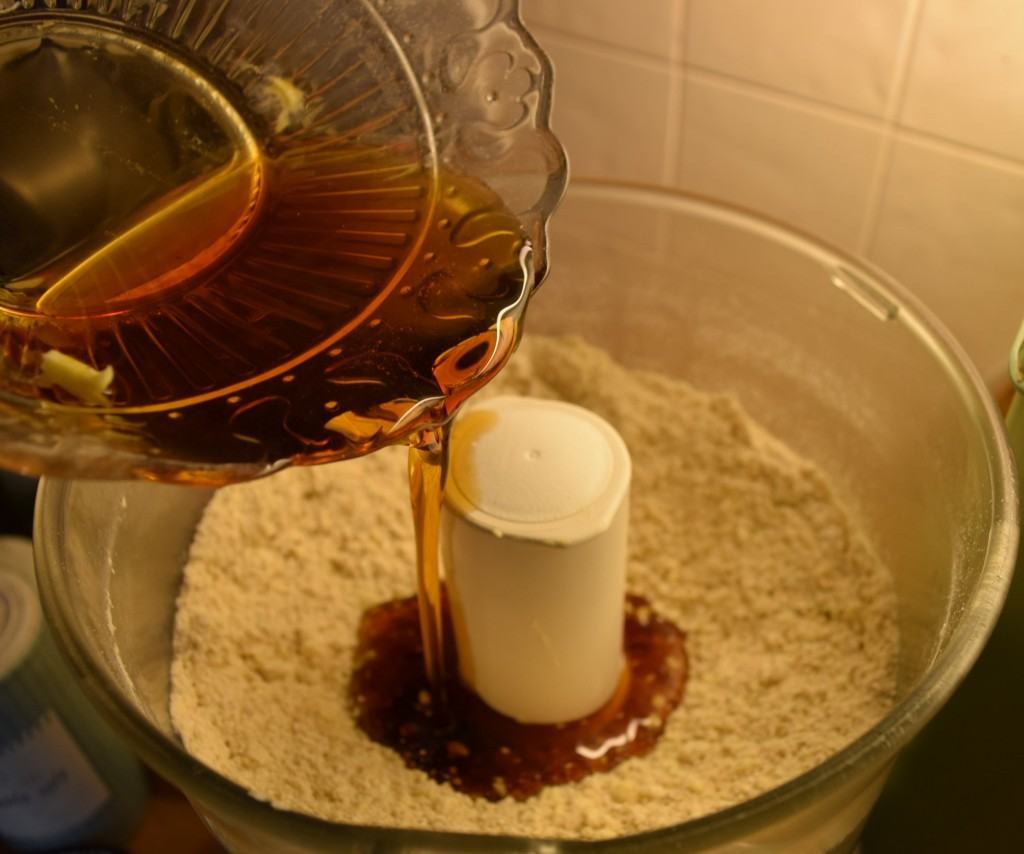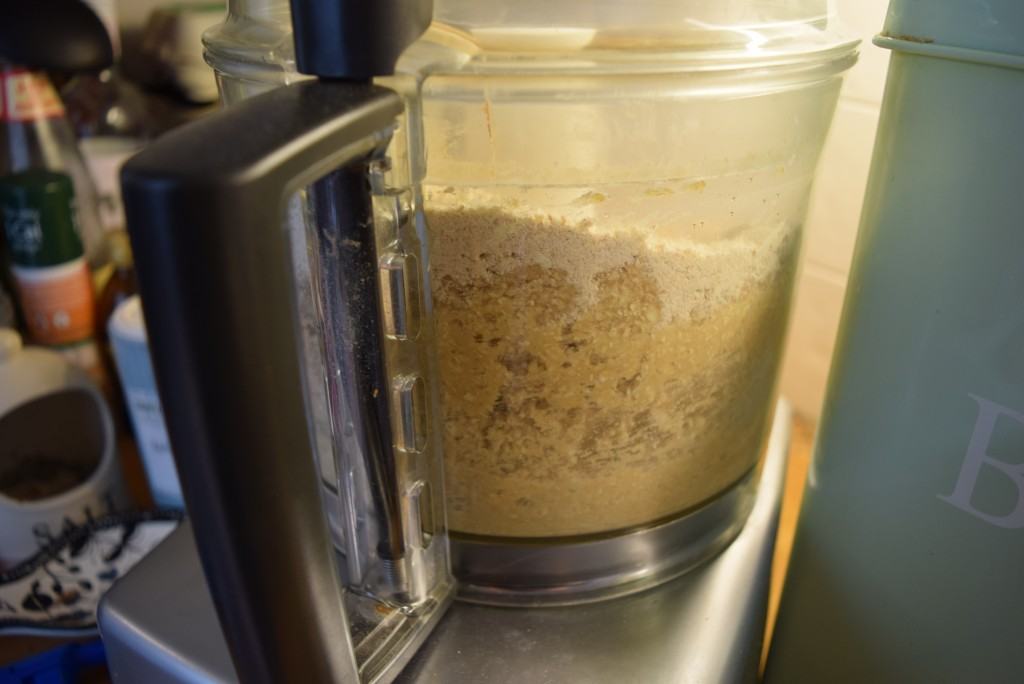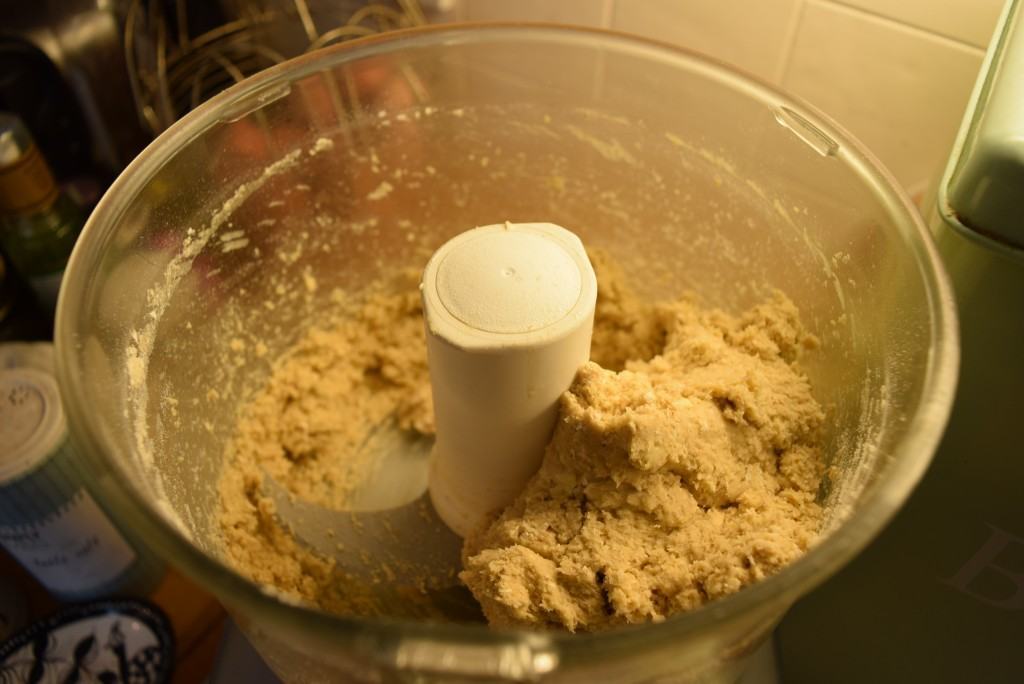 Wrap that dough in cling, having a little taste as you go, and pop in the fridge for an hour, or freezer for half an hour if you are balls to the wall timewise.
Once the chilling time is up, cut the dough ball in half and pop one of the halves back in the fridge until needed.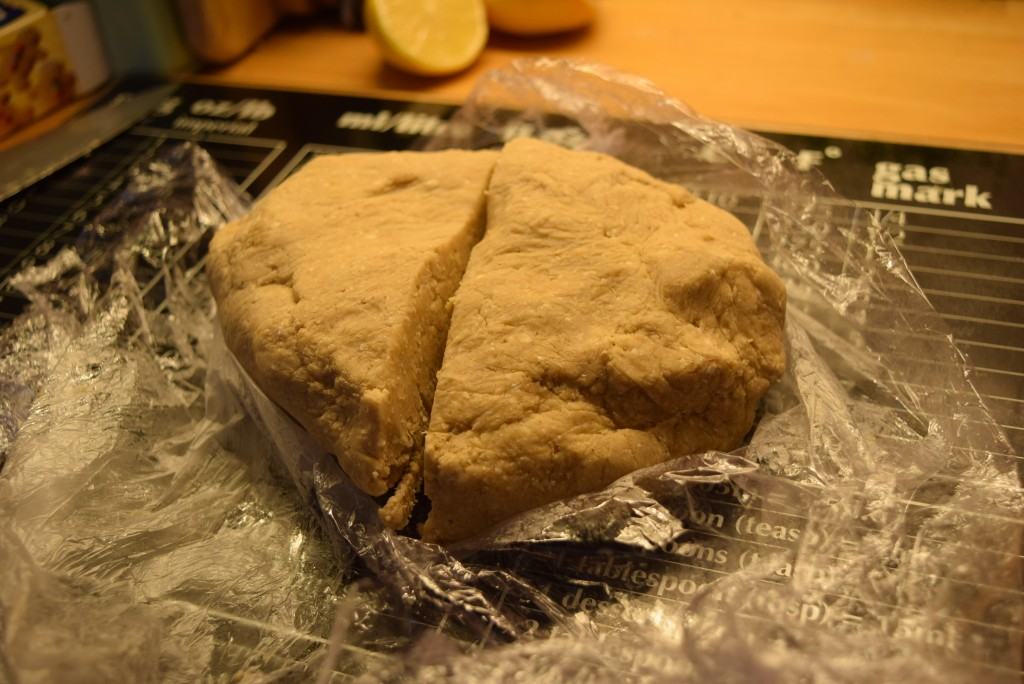 Roll out to around half a centimetre thick then cut into shapes of your choice. I went for a rather classy square cutter but you decide. Repeat until you have used both portions of dough, although I kept the second batch in the fridge and cooked it off a couple of days later to stop me eating all the biscuits in one sitting.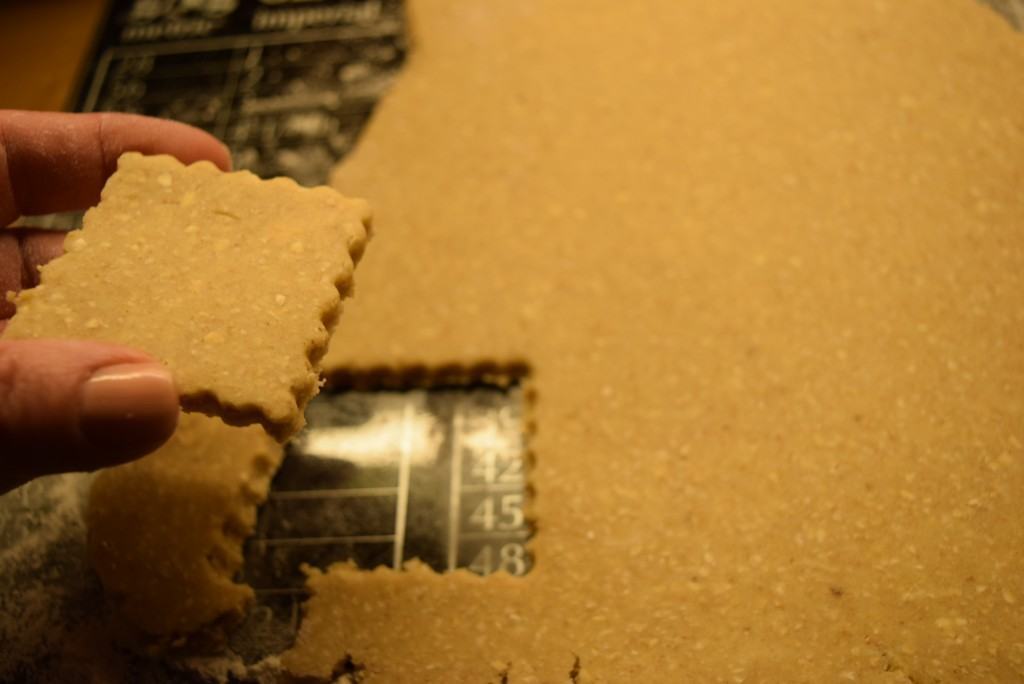 Place these classic biscuits on a lined tray and bake for between 15 and 20 minutes.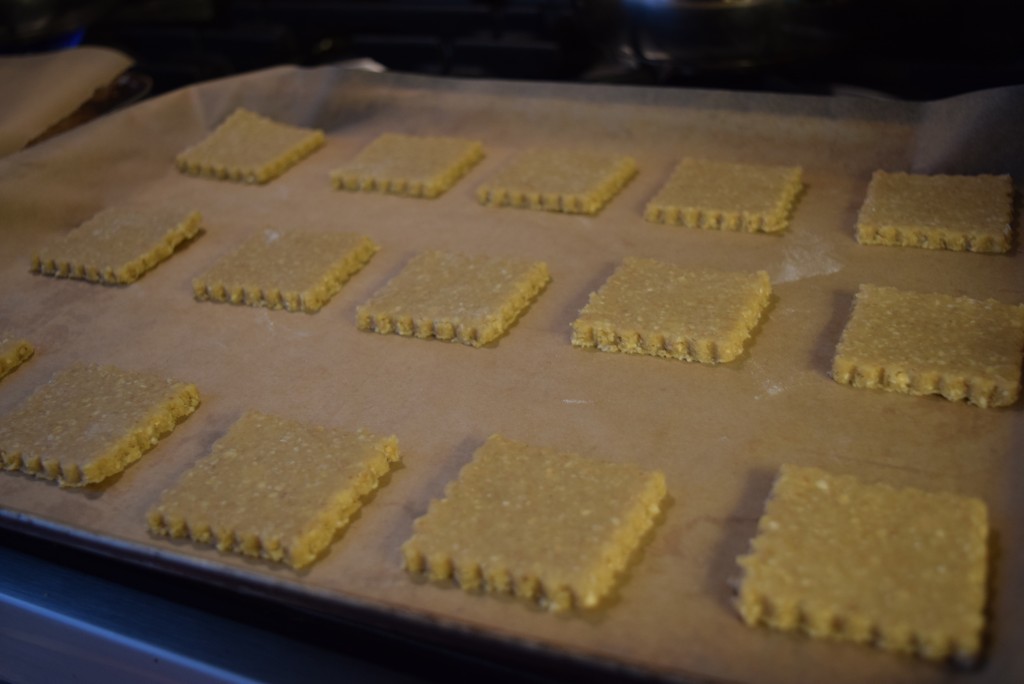 They are cooked when just turning golden brown and nicely crisp. Keep an eye on them towards the end of the cooking time, these are best under rather than over cooked.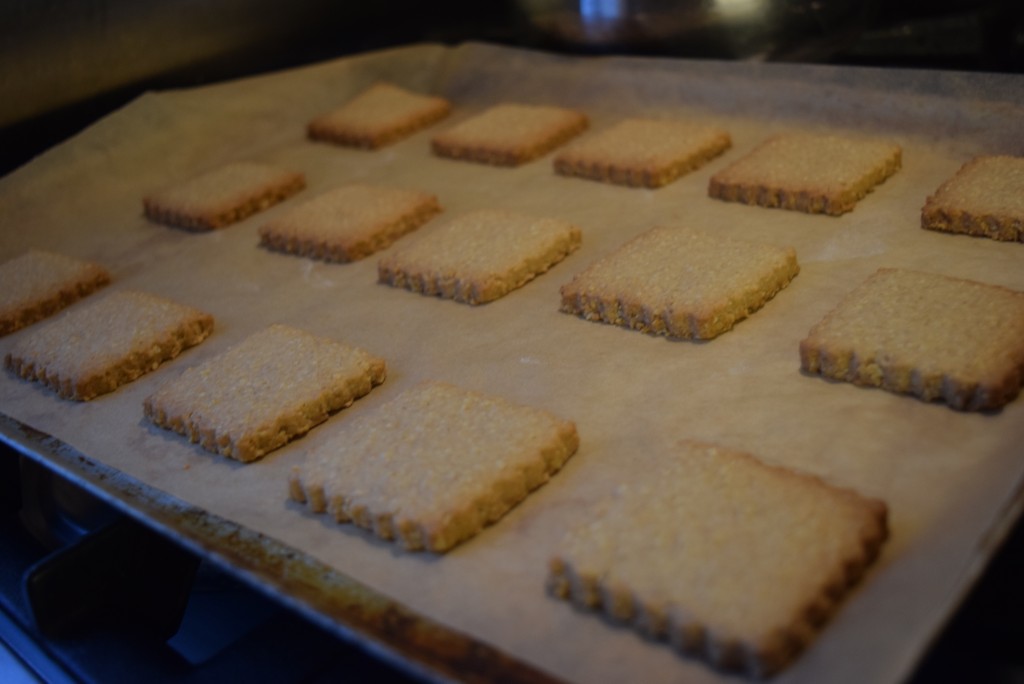 Store any of these Maple Syrup Digestive Biscuits that make it off the baking tray uneaten in an airtight jar or tin for up to a week.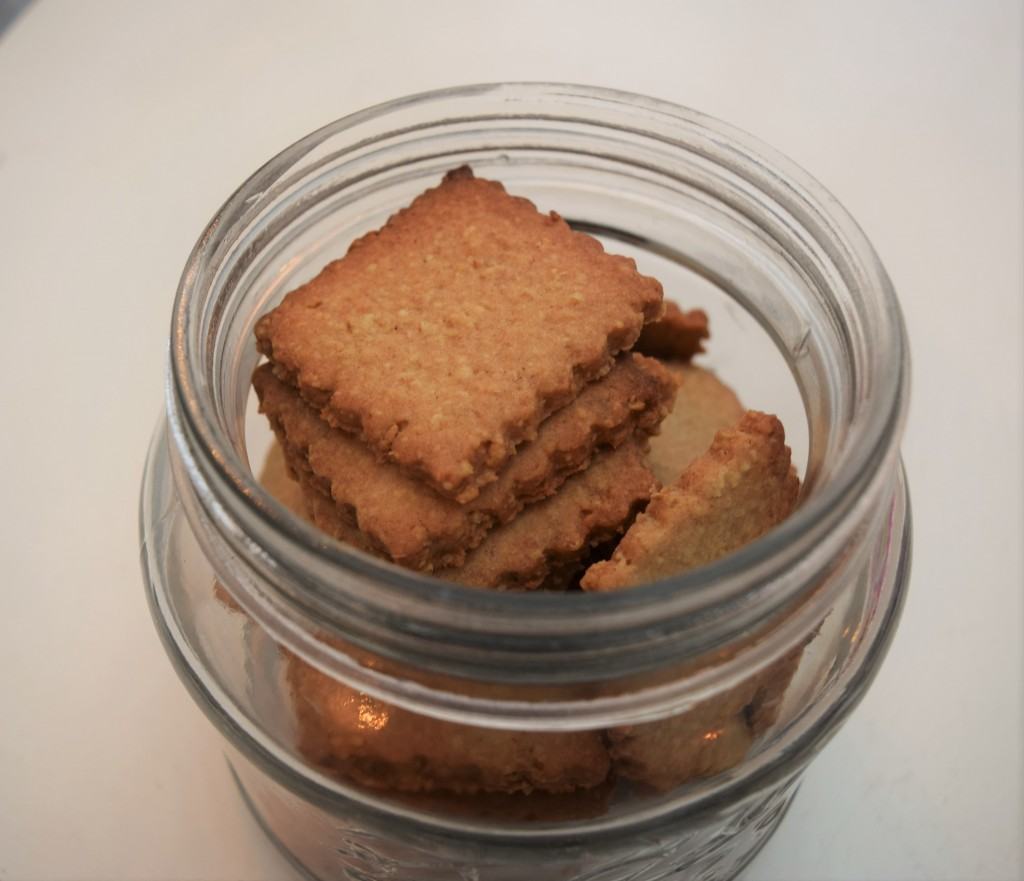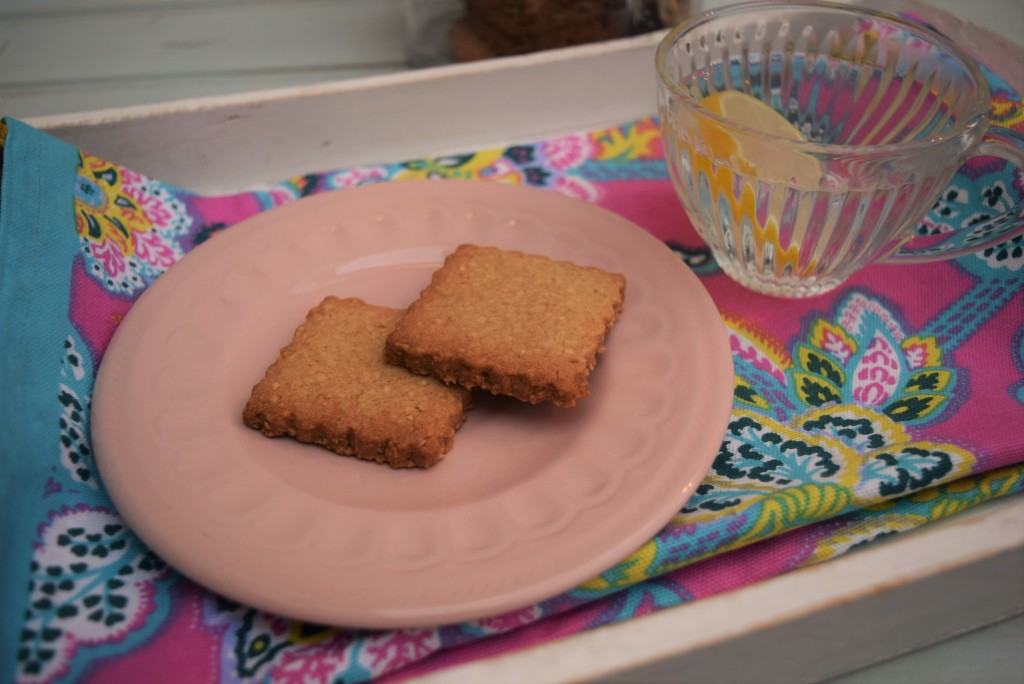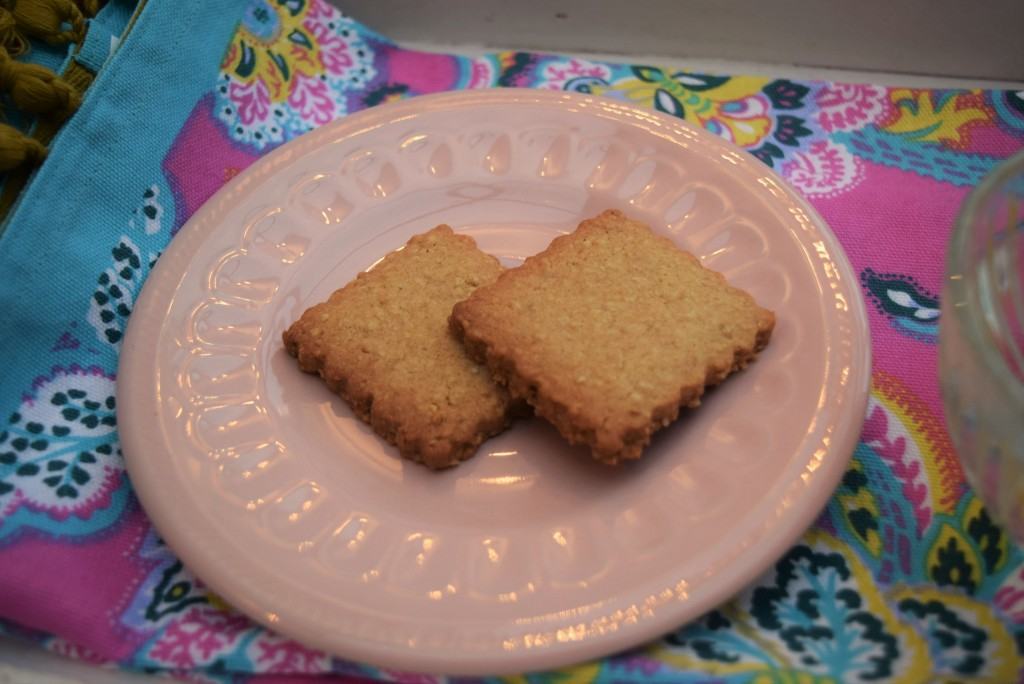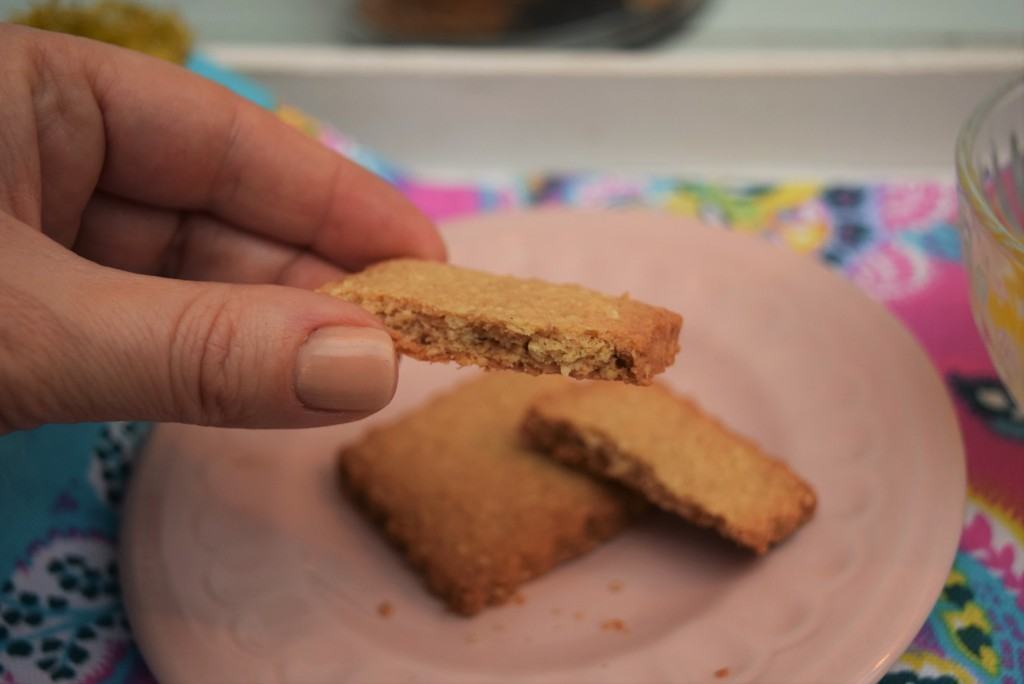 Soft, rich, flavour-laden biscuits, really rather addictive. But at least you won't be addicted to a treat choc full of refined sugar. Just one with lashings of buttery, maple based goodness.
Lucy x
Maple Syrup Digestive Biscuits Recipe
Makes around 30, dependent on the size of your cutter
You will need a food processor, or your hands, a bowl and lined baking sheets
200g wholemeal flour, I used light Spelt but any brown flour would do here
200g oats, I used porridge oats
1 teaspoon baking powder
a pinch of salt
200g butter, super cold and cut into small lumps
150g maple syrup
Pre heat your oven to 170 degrees fan assisted, once your biscuit dough has finished chilling.
In your food processor, if using, whizz the flour, oats, baking powder and salt until it has a finer consistency. If not using a processor, just mix well, but your biscuits will have a chunkier texture.
Next, process in the lumps of butter into the flour mixture, or rub in by hand, until the mixture looks like breadcrumbs. Pour in the maple syrup then process or mix by hand until a soft dough is formed. Wrap the dough in cling and put in the fridge for an hour to chill or you can pop in the freezer for half an hour if you are in a hurry.
Once the time is up, switch your oven on and start rolling out half of your biscuit dough. Put the other half back in the fridge, wrapped, for the moment. Roll out to a thickness of around half a centimetre and cut out into shapes using a cutter of your choice. Repeat with the rest of the dough from the fridge. Place the biscuits onto a lined baking sheet and put in the oven for 15 to 20 minutes, or until turning golden brown and crisp. Keep an eye towards the end of the cooking time as you don't want to over cook them. Store in an airtight tin or jar for up to a week. The uncooked dough also freezes brilliantly.