Coffee Sponge Cake Recipe
I love nothing more than a simple sponge sandwich cake. And, so, it appears, do most of my nearest and dearest. I love making birthday cakes for my friends and family and by far the most popular request I have is for a Coffee Sponge Cake. From young – my boys and my nephews – to older – my boss,  and two of my best friends (none of whom will thank me for falling into an 'older' category) love a Coffee Cake. And who can blame them for drooling over a soft, espresso flavoured sponge sandwiched together with coffee, vanilla buttercream.
And its super easy to make. Based on a classic Victoria sponge recipe, this one from the divine Nigella Lawson, my baking (and most things food and eating based) idol, in How to be a Domestic Goddess. In the old days, of which I know nothing as I am so youthful, Camp coffee liquid would have been used to flavour a coffee sponge, but now, the joys of an instant espresso powder have thankfully taken its place. Camp had more of a gravy browning quality, where as instant espresso powder adds a hit of pure coffee. The original recipe called for an 'all in one' method, but I found this led to a slight 'will it won't it' rise Russian roulette, so I have returned to the creaming method to eliminate any risk of failure.
And yes, yes, I know, this recipe calls for more Stork. Still no offer of sponsorship, but Mr Stork (aka Unilever), I can be reached at lucy@lucyloves.uk.com if you'd like to talk. But, joking aside, Stork completely comes into it's own when making a sponge cake. The results are light and soft, and it creams up like a dream.
Obligatory ingredients line up shot (Stork included). This is the espresso powder I use for flavouring the cake and the coffee buttercream. Don't use normal coffee granules here, as it will not impart the same mixing quality or flavour. Just look out for the espresso powder in the instant coffee aisle, there are several brands available, this one is Percol. On another note, I always use butter for buttercream, this is not the time for my beloved Stork.
I have called upon my trusty Magimix for this, but as usual, a stand mixer, hand mixer or bowl and wooden spoon will also do the trick. Start by weighing out your Stork or butter and caster sugar. Then mix these until well blended and lighter in colour and texture.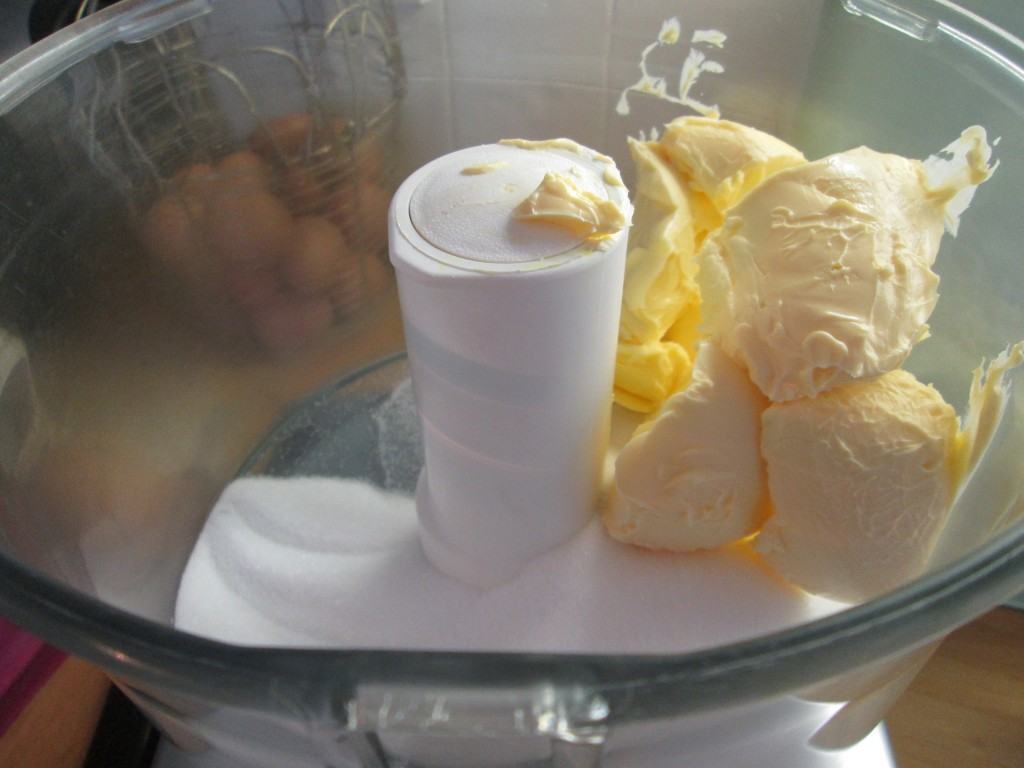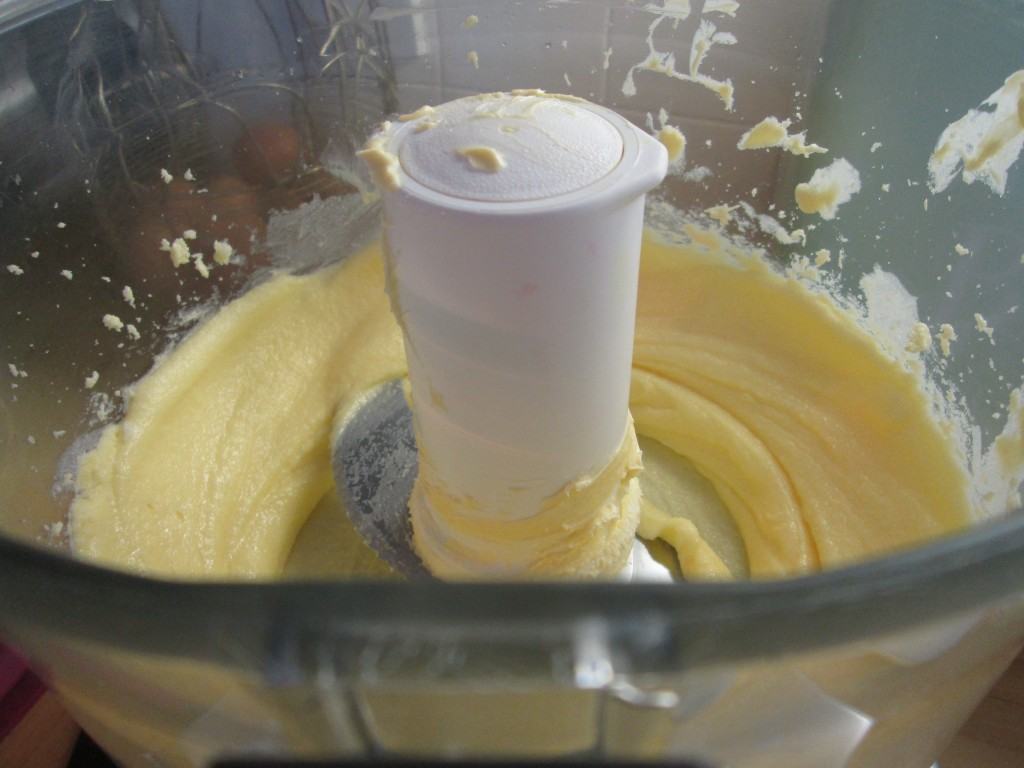 Add a teaspoon of vanilla extract to this pale yellow mixture. Then crack four eggs into a cup and pour them one by one into your butter and sugar, scraping down the sides as you go.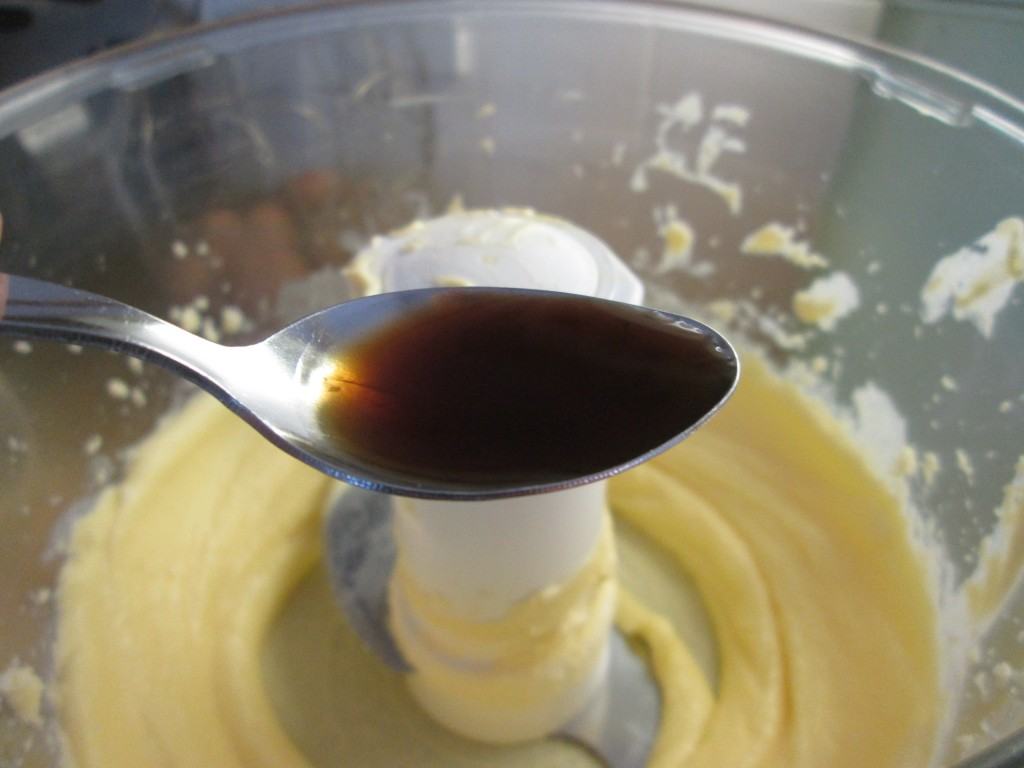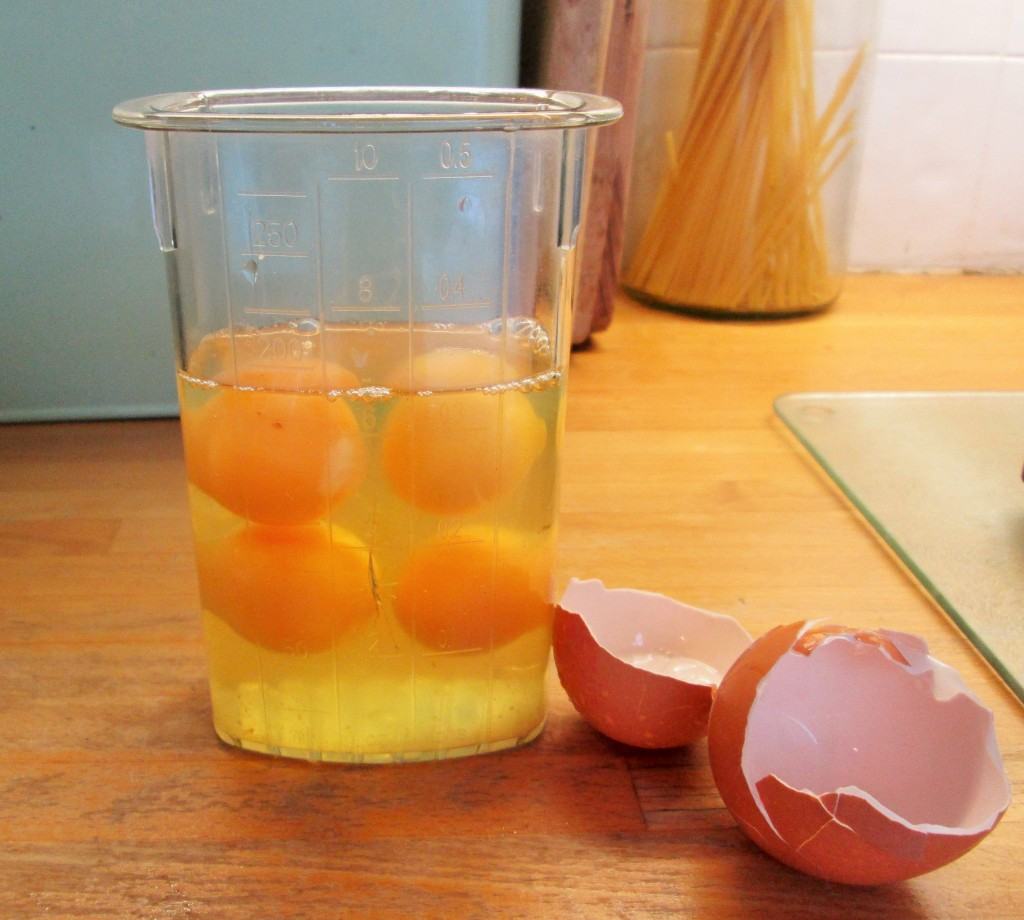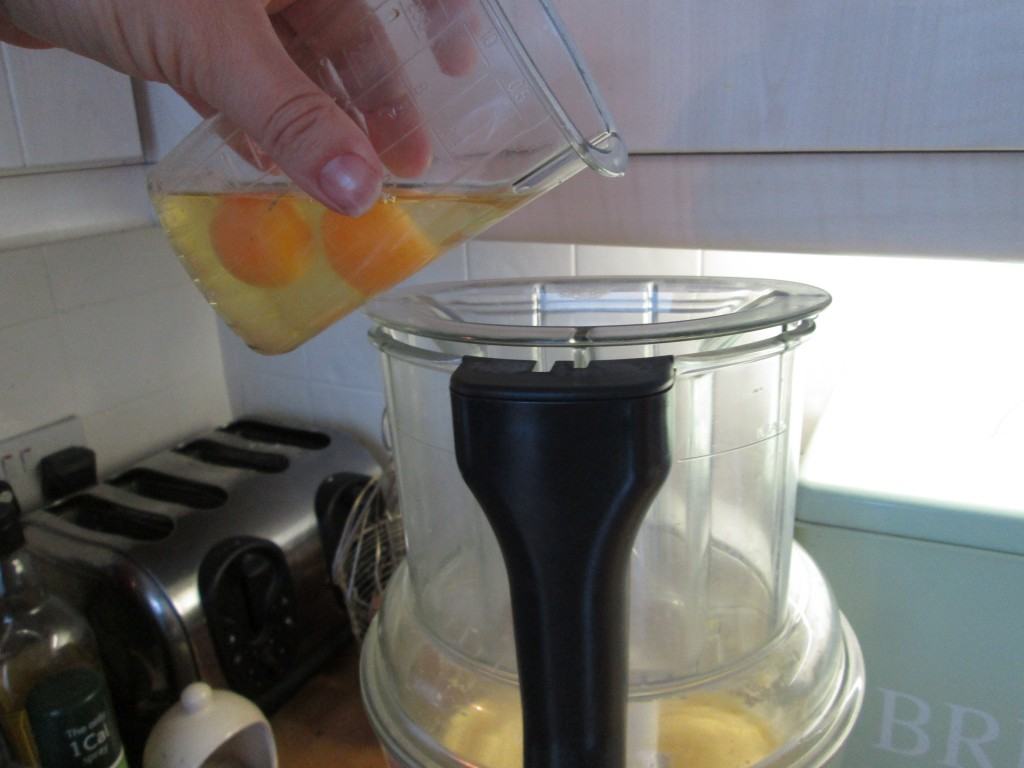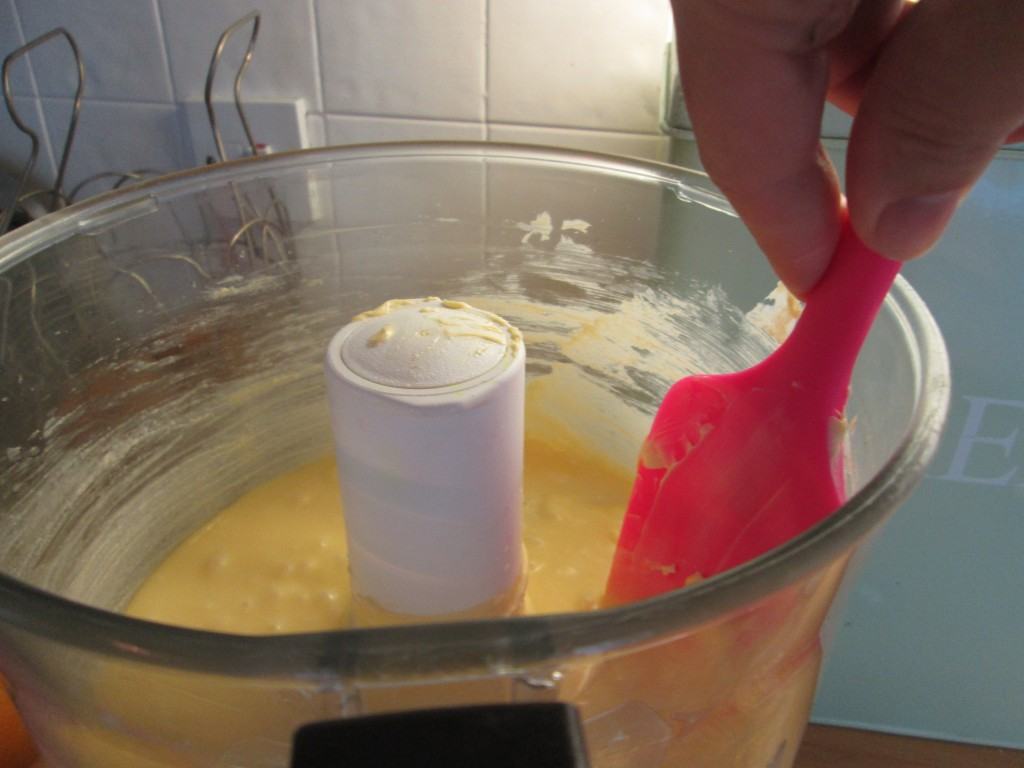 Weigh out the self raising flour, add three tablespoons of espresso powder and a precautionary half teaspoon of baking powder to ensure a beautifully risen sponge. Then add this to the mixer and blend until just combined, best not to overmix here as you want your sponge to be beautiful and light.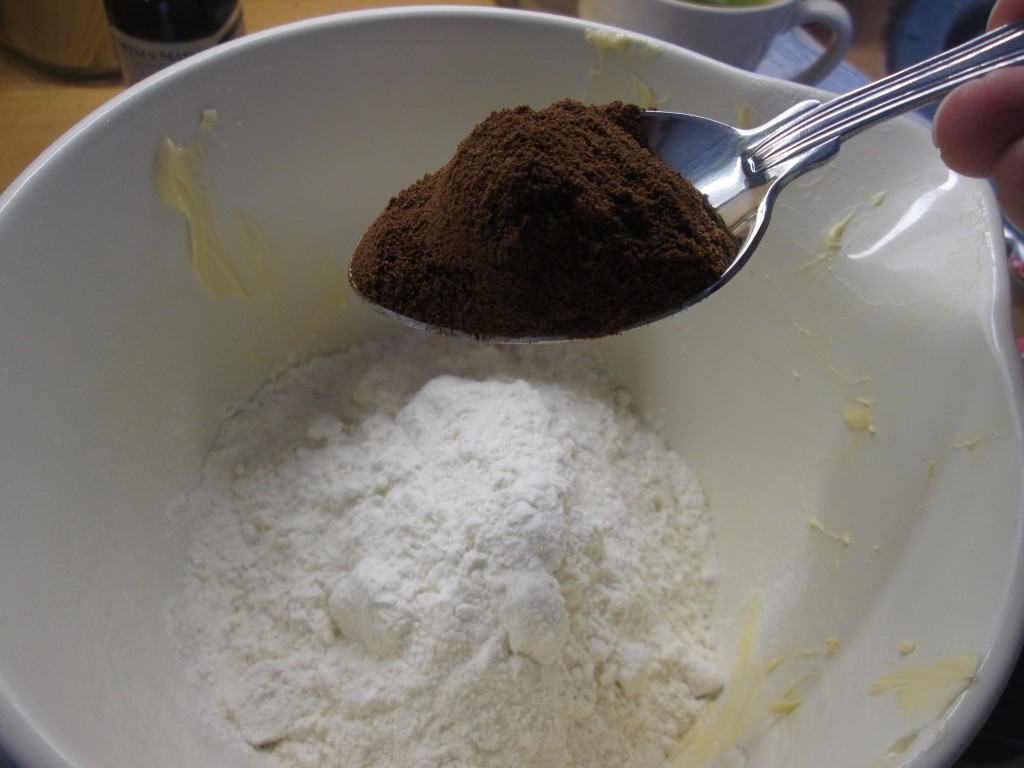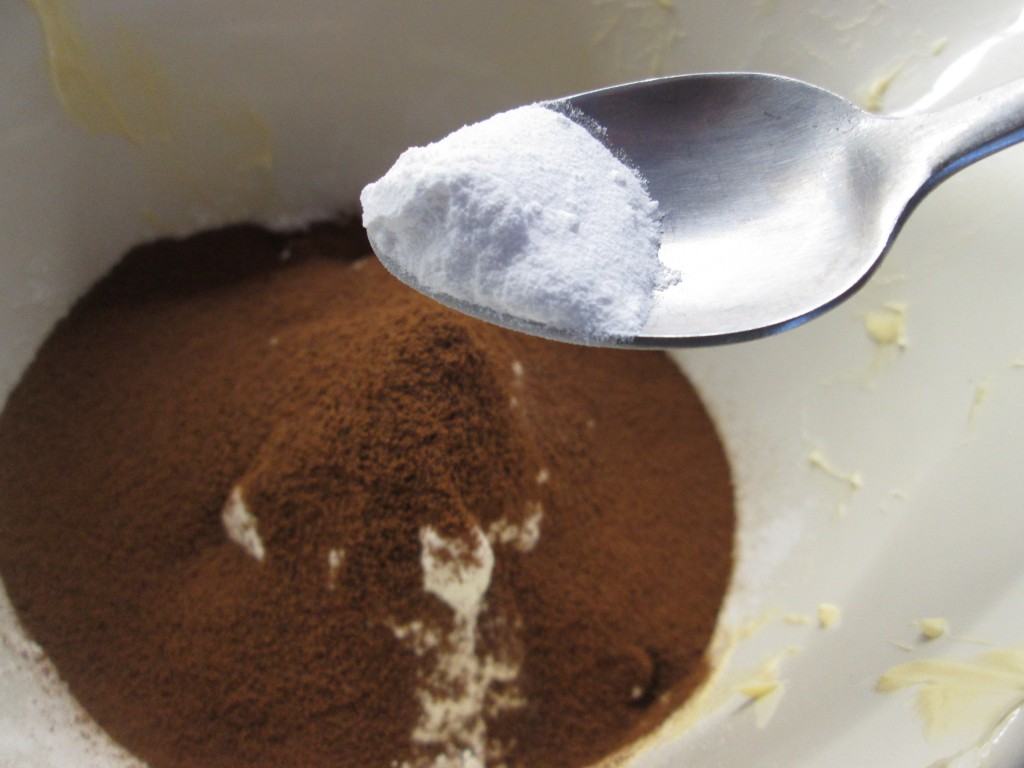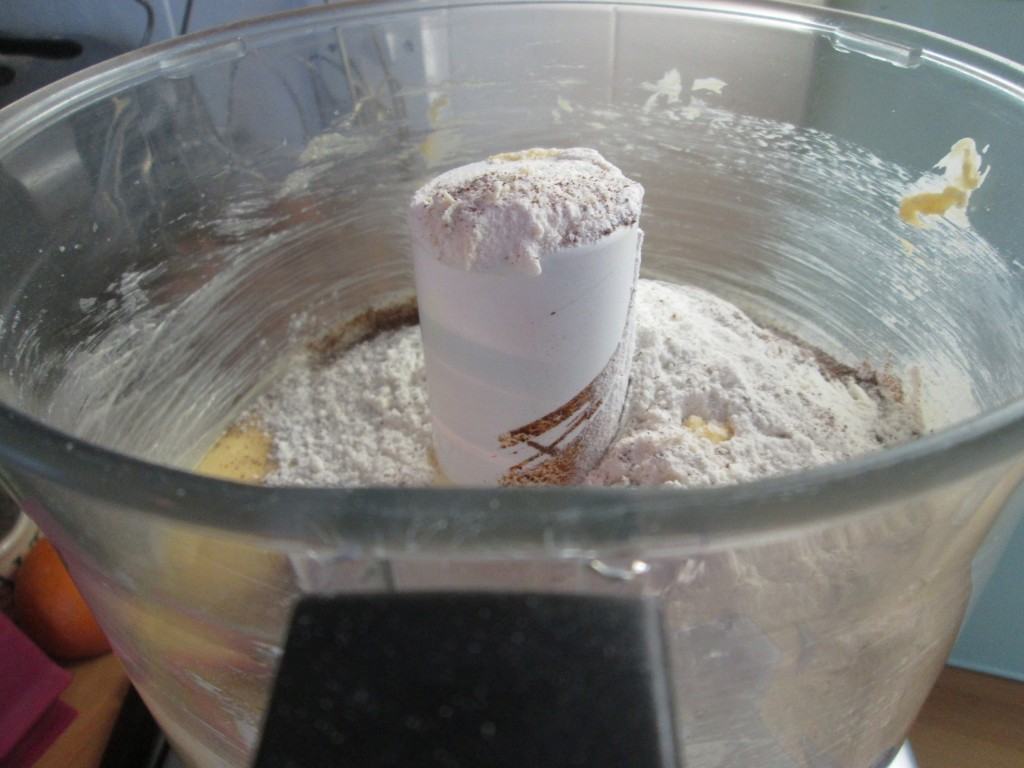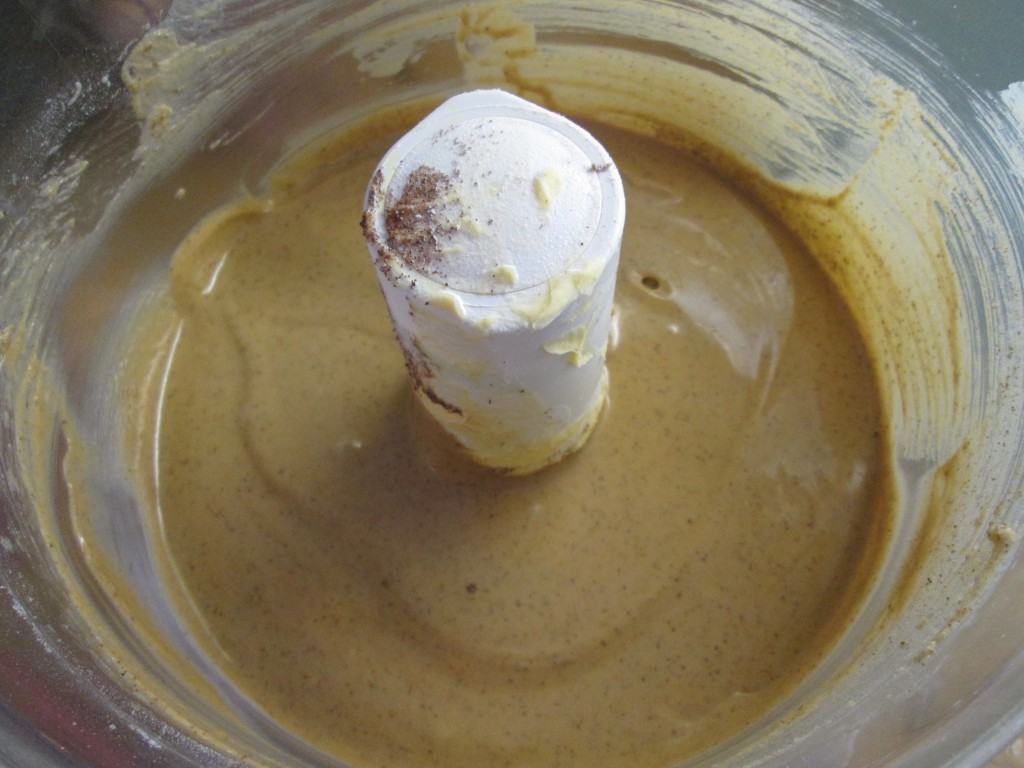 Add 4 tablespoons of milk to loosen the amber coloured mixture, beat again, then you are ready to pour this into your two sandwich pans.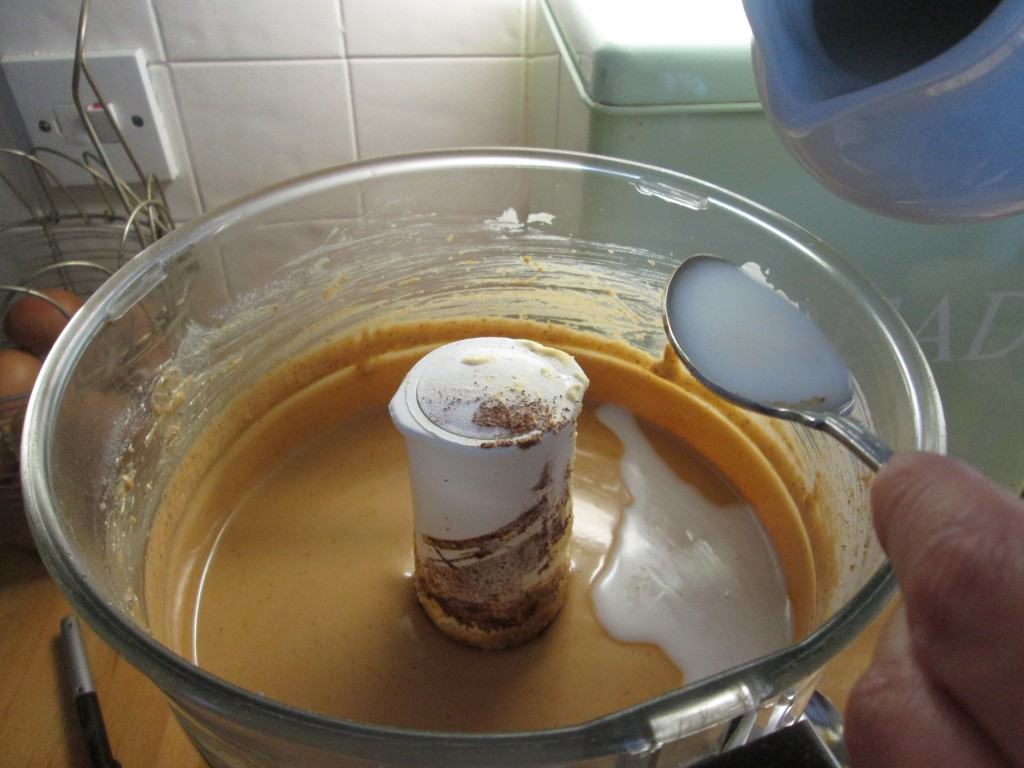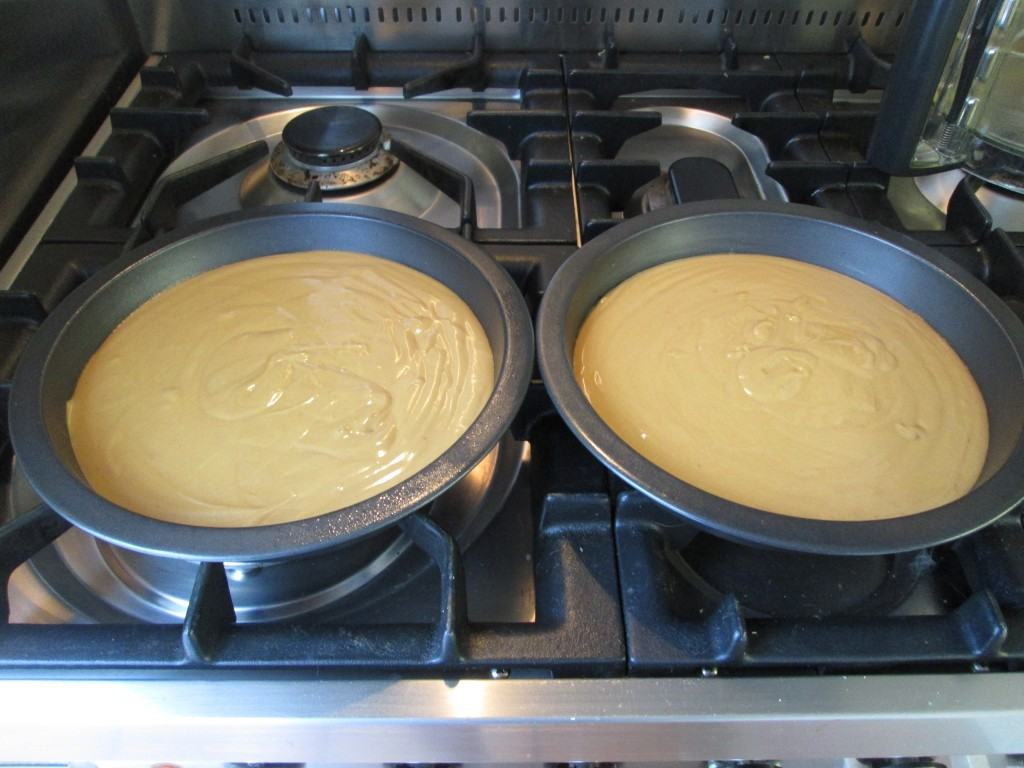 Pop these babies into the pre heated oven at 170 degrees for around 25 minutes, as always, this is dependent on how feisty your oven is. When they are done, the sponge should be golden brown, bounce back when pressed and be starting to pull away from the edges of your pan.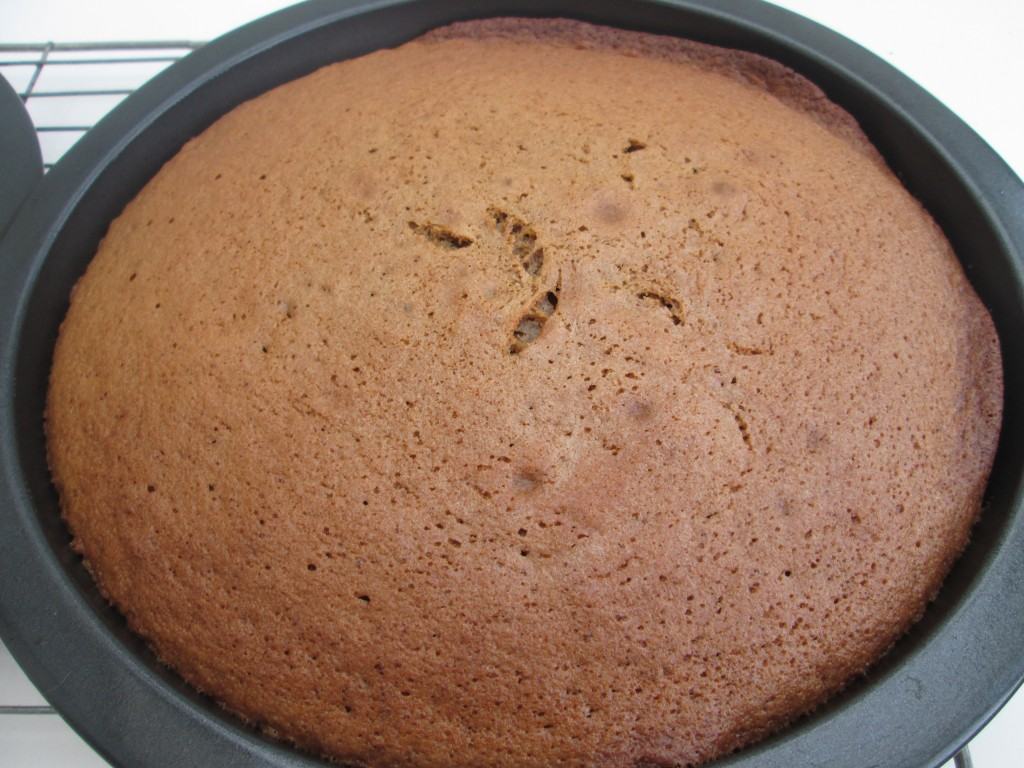 Leave your coffee scented sponges to cool in their tins for about 30 minutes, then turn onto a wire cooling rack while you plough on with the icing.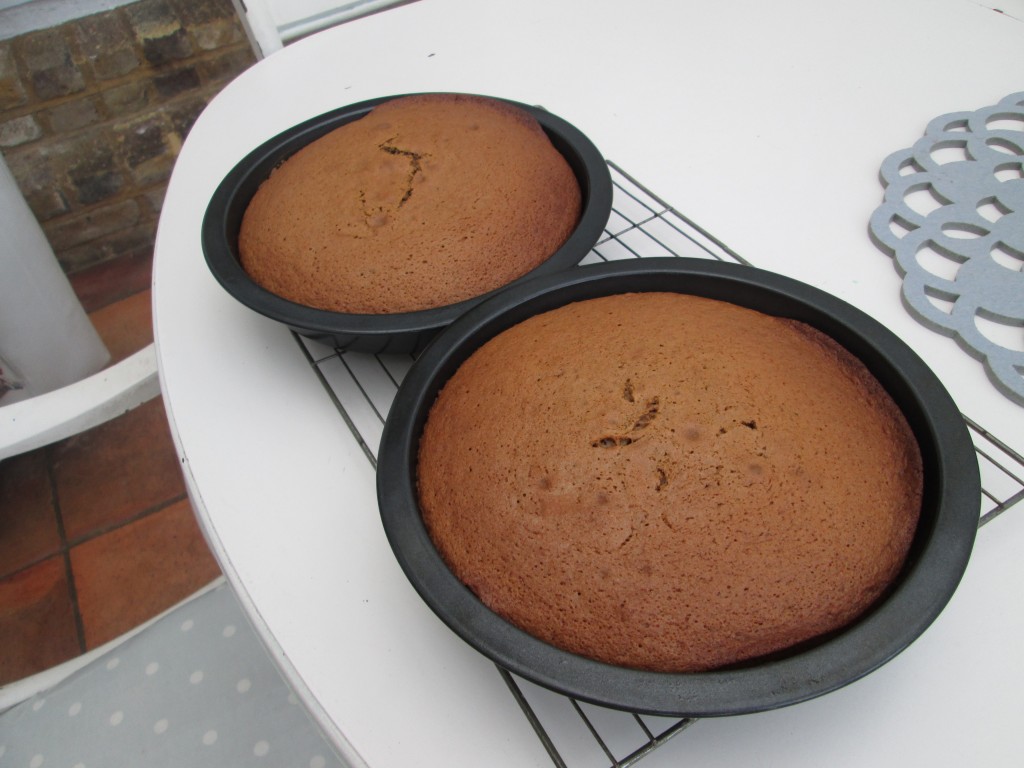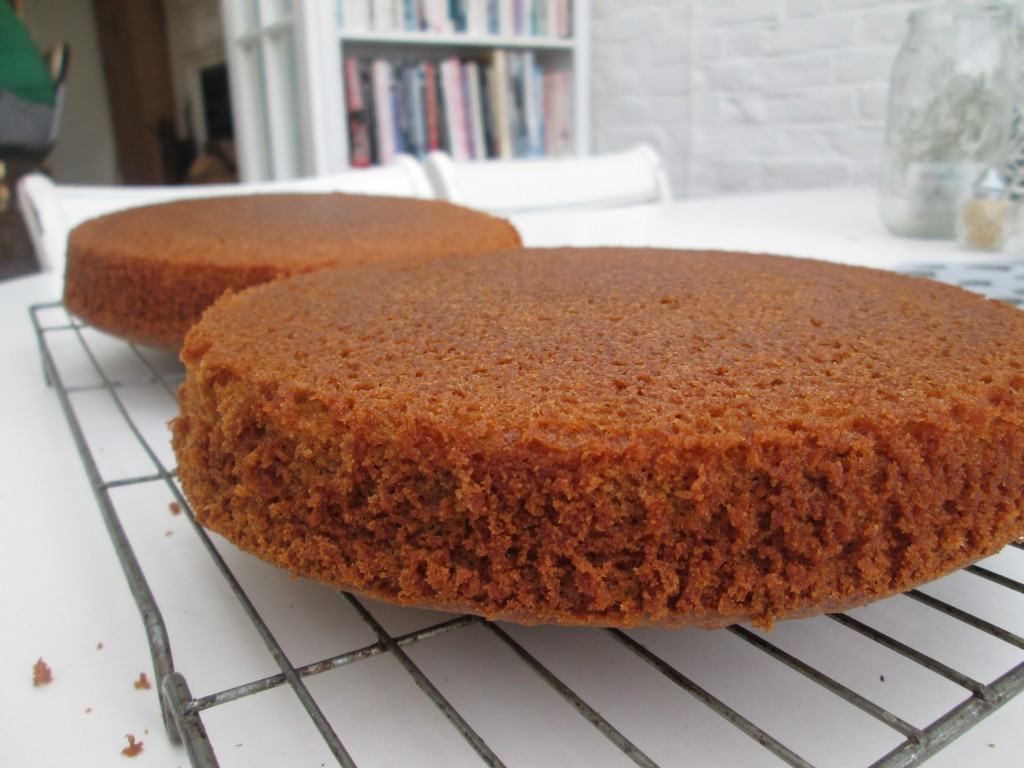 For this, take the softened butter (I prefer salted, but use unsalted if you prefer), icing sugar, more espresso powder and vanilla extract and put them in your mixer and mix until these are well blended. If you are making this by hand, beat the very soft butter then gradually add the icing sugar, coffee and vanilla, until smooth. In either case, you may need to add 1 or 2 tablespoons of milk to slacken the icing off so you have a spreadable consistency.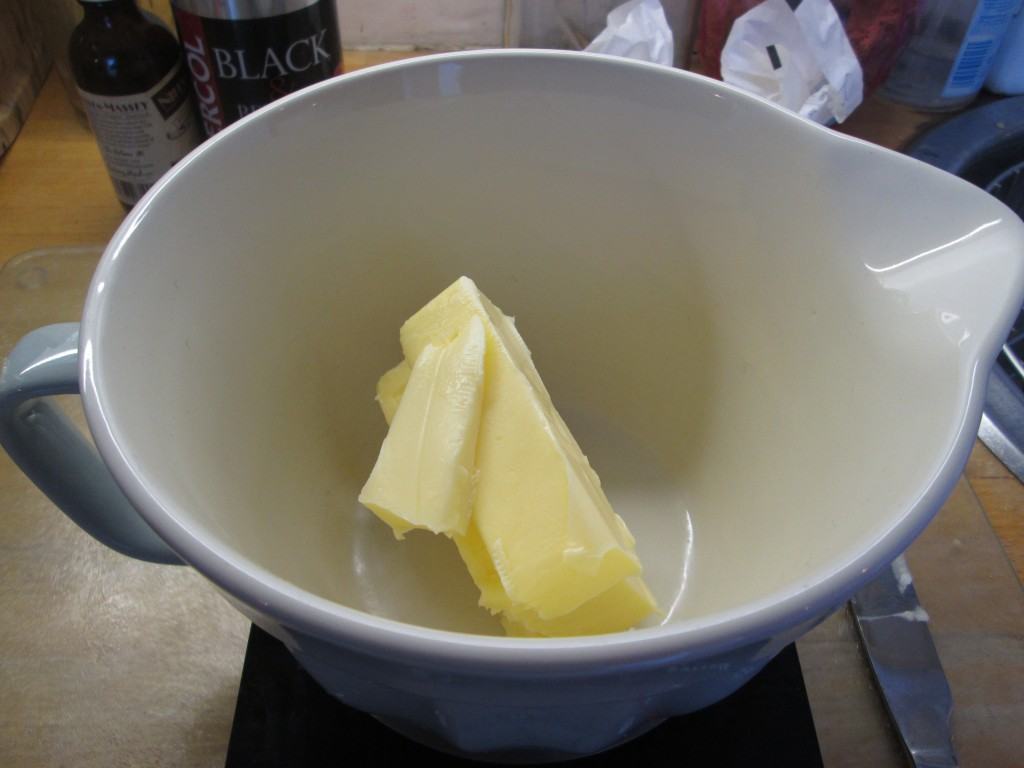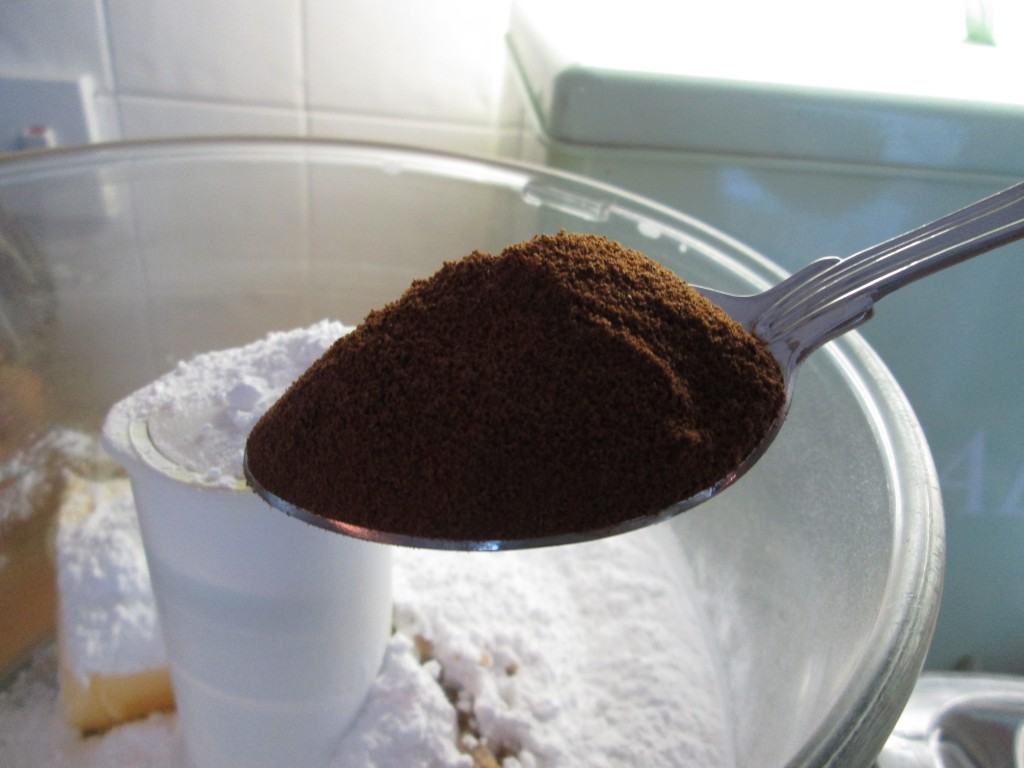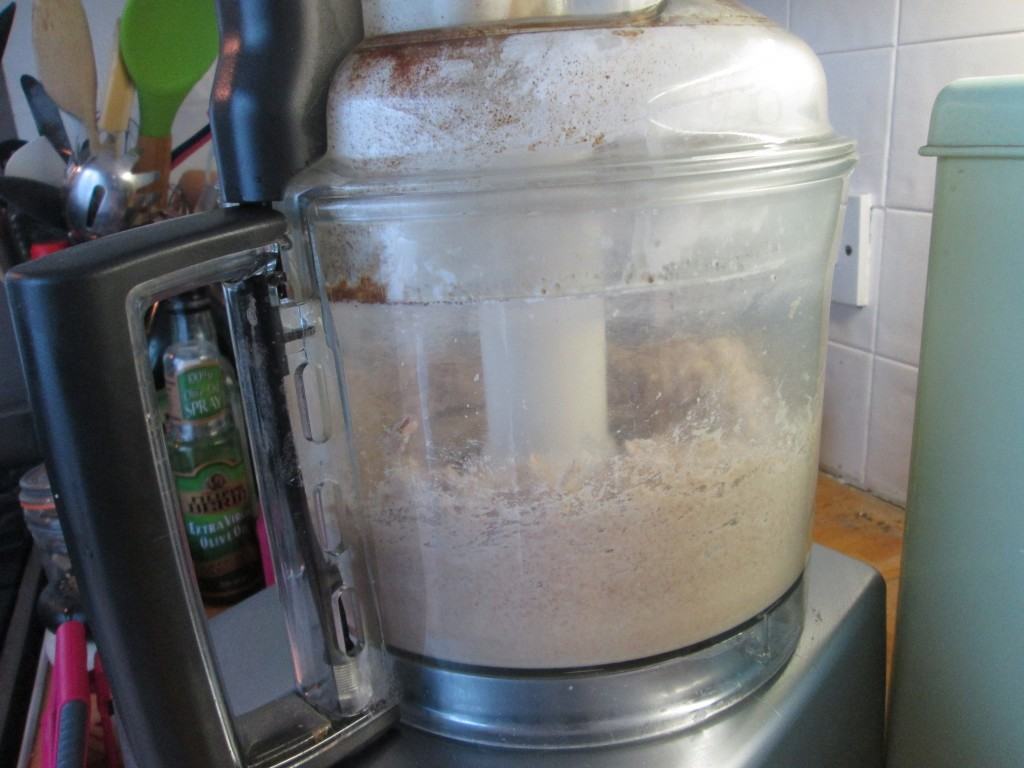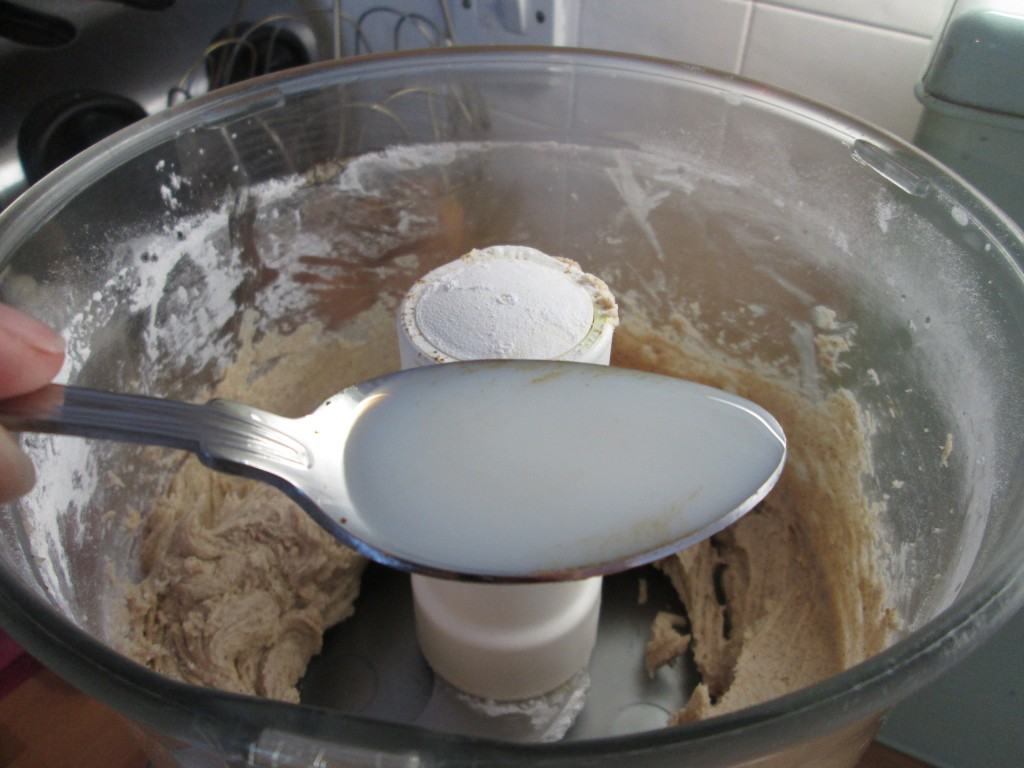 This is the consistency you are looking for. I could eat a huge mouthful of this now. But then I am a complete hog.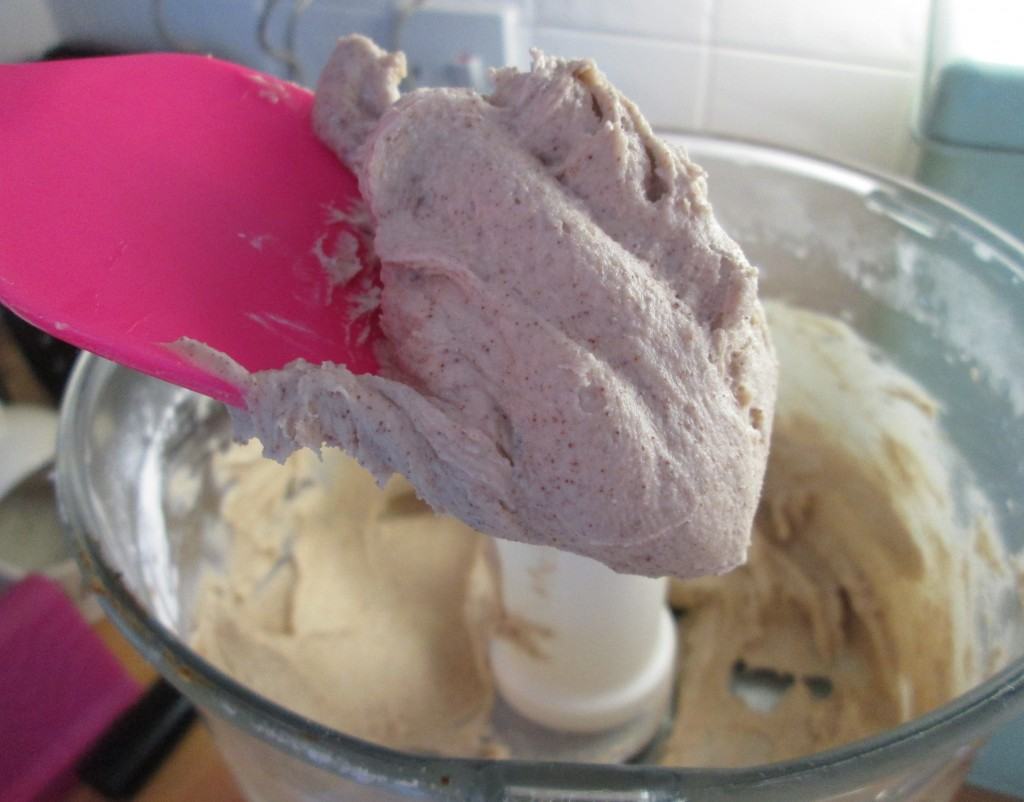 Now for the final flourish. Take one of your cooled sponges and pop it on a plate or cake stand. Spread this with your soft, espresso icing, into a smooth-ish layer.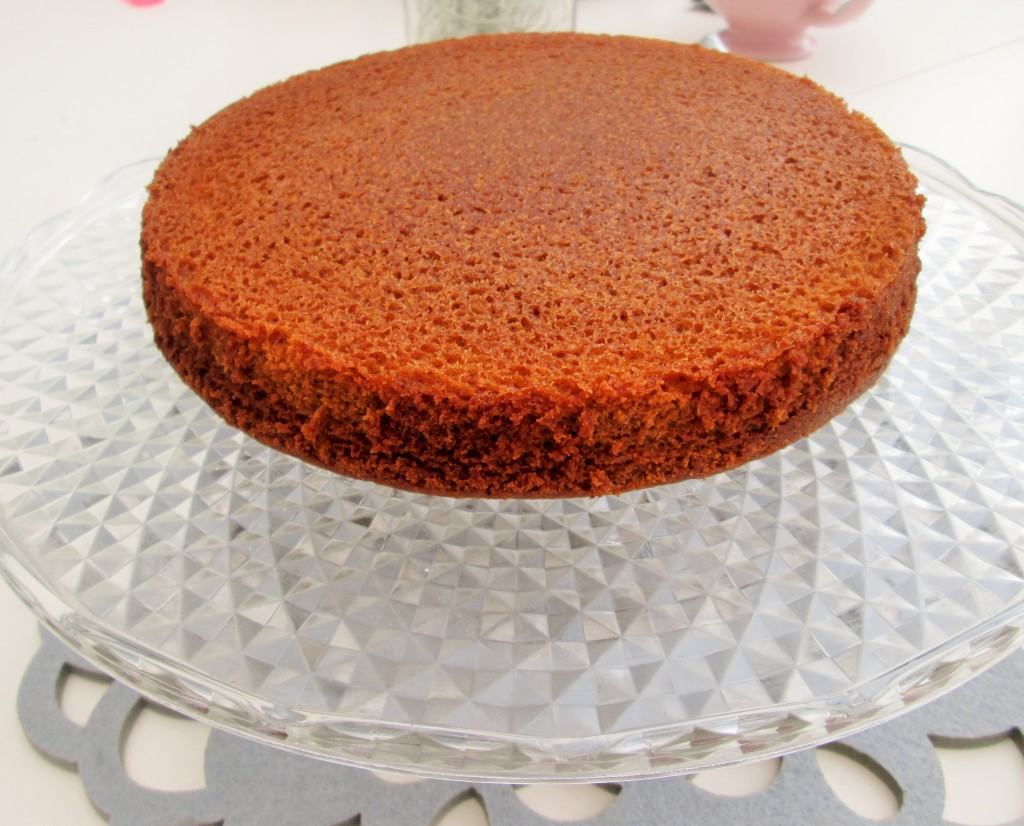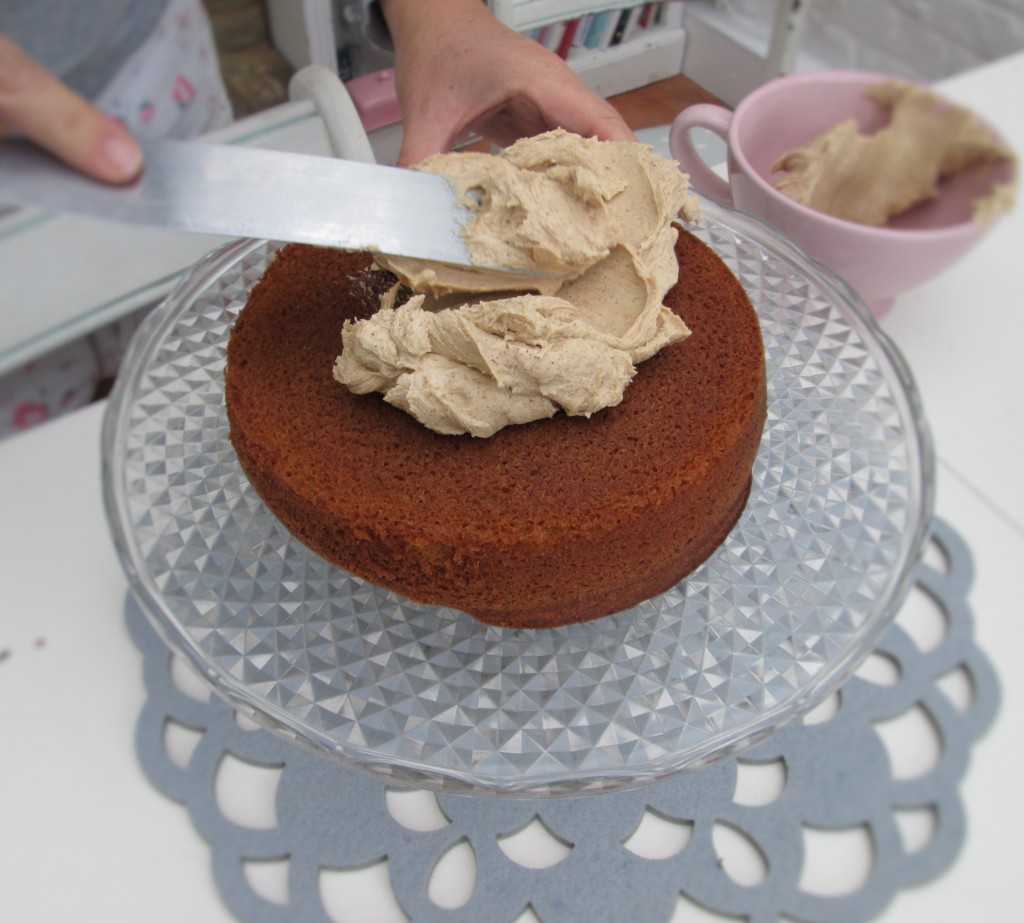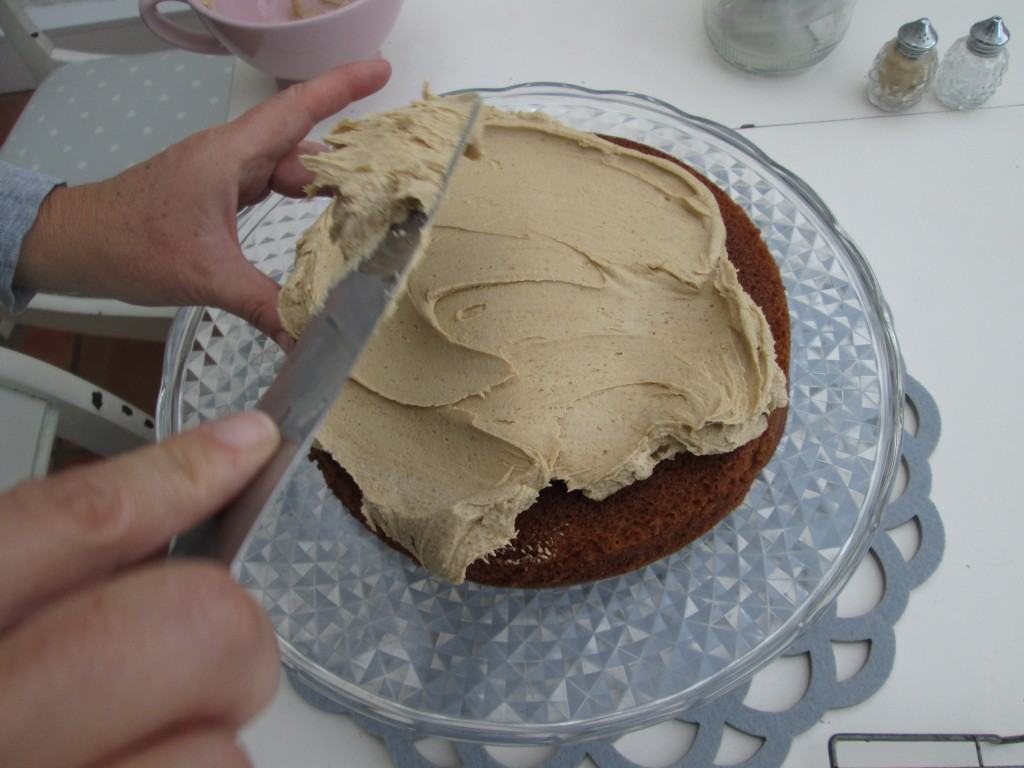 Top this with your second layer cake and lightly press down. Sprinkle the top with a dusting of caster sugar, or even glitter, if you are feeling that way inclined.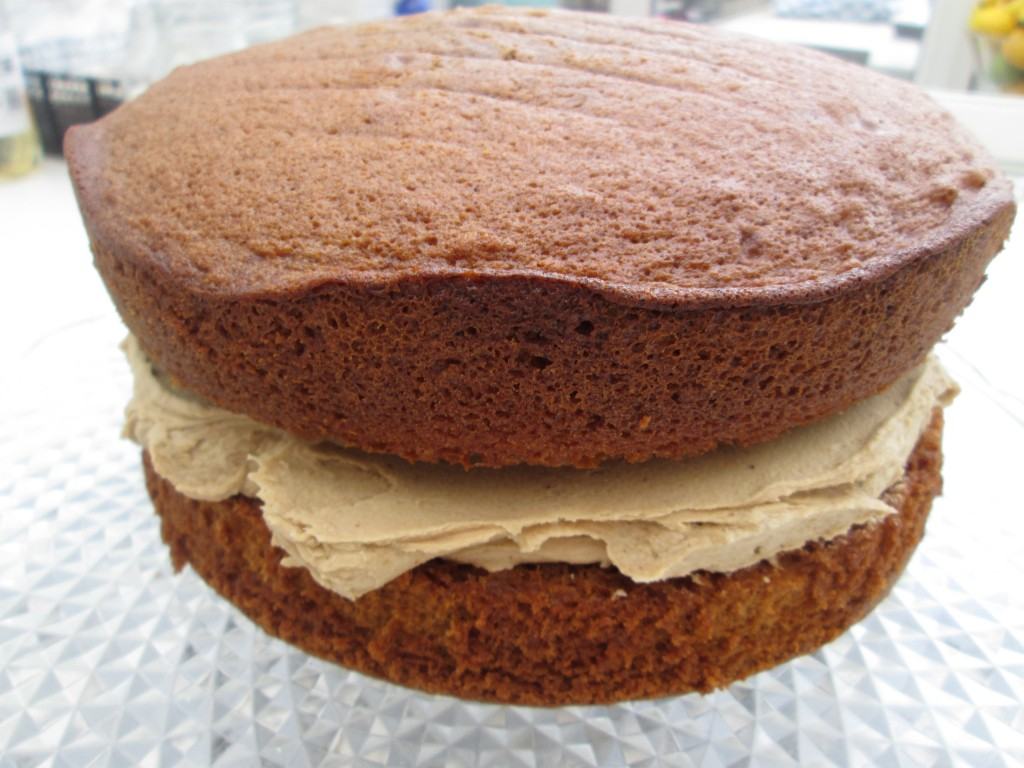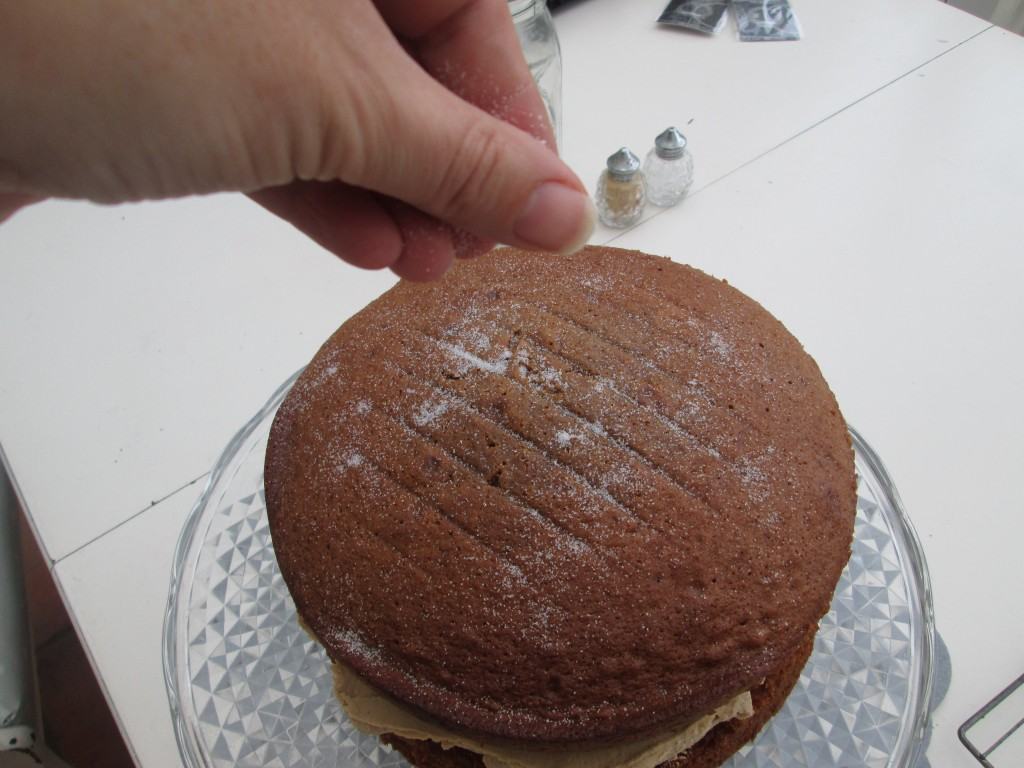 And there you have it, in all its old school coffee flavoured glory. Serve in huge slabs.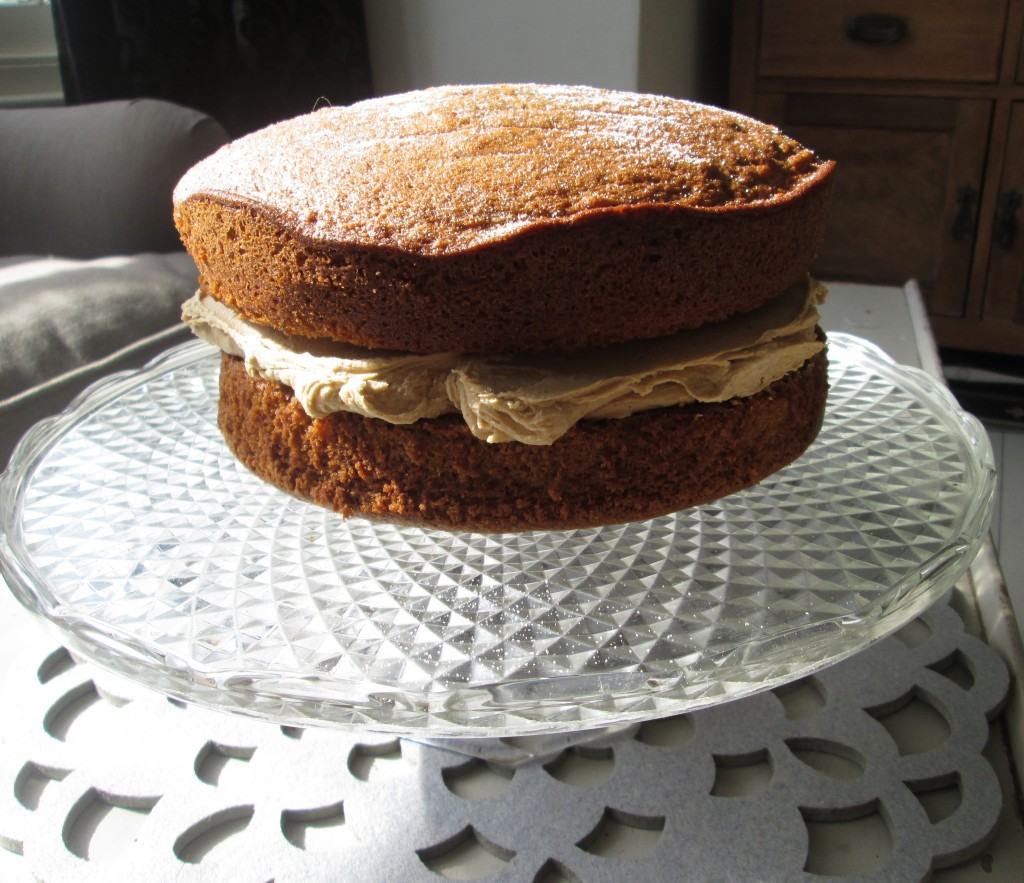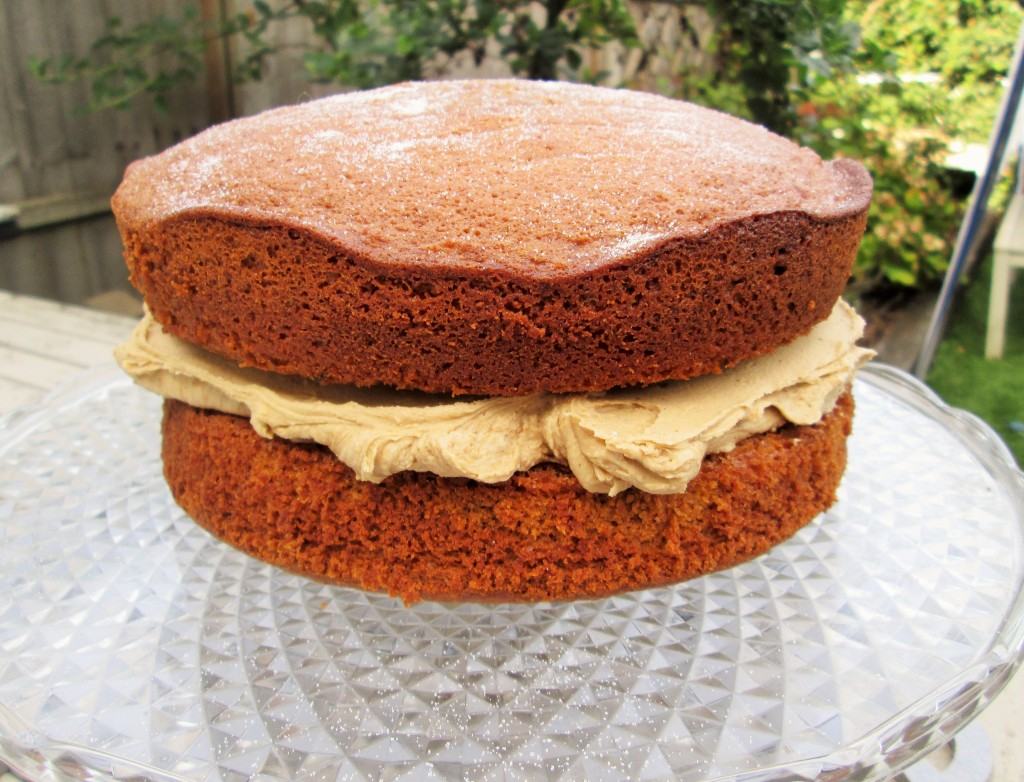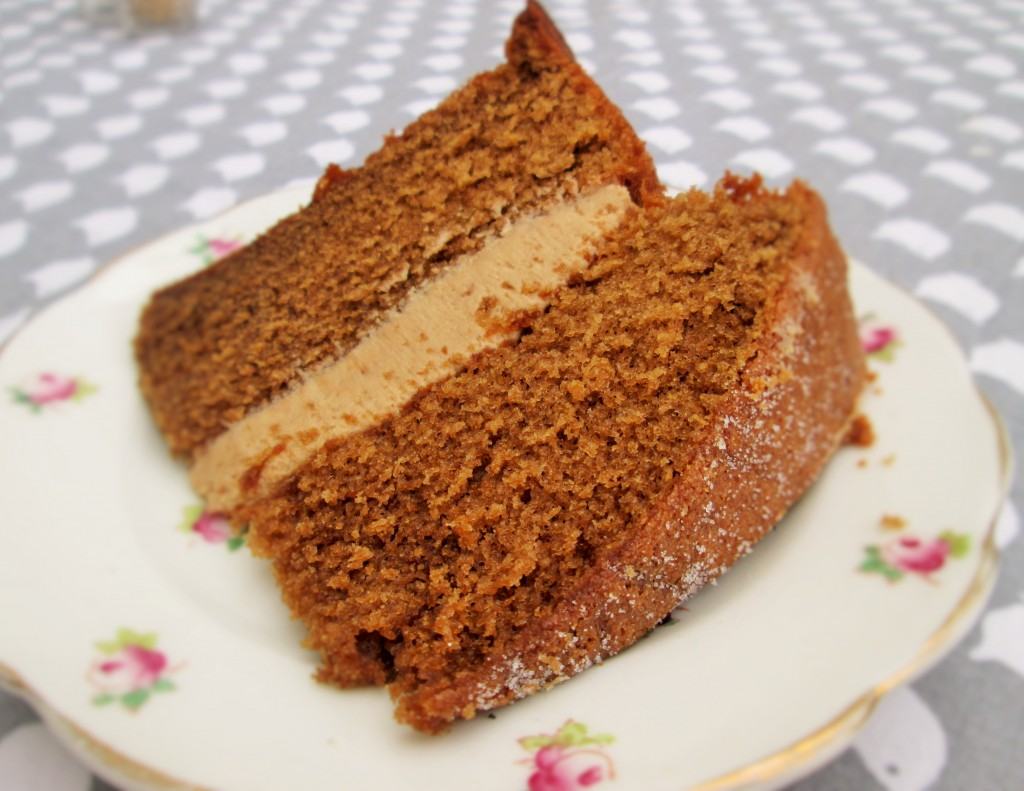 This wonderful creation was Ben's choice for his 16th Birthday cake. So it genuinely was enjoyed by our family and his friends this weekend.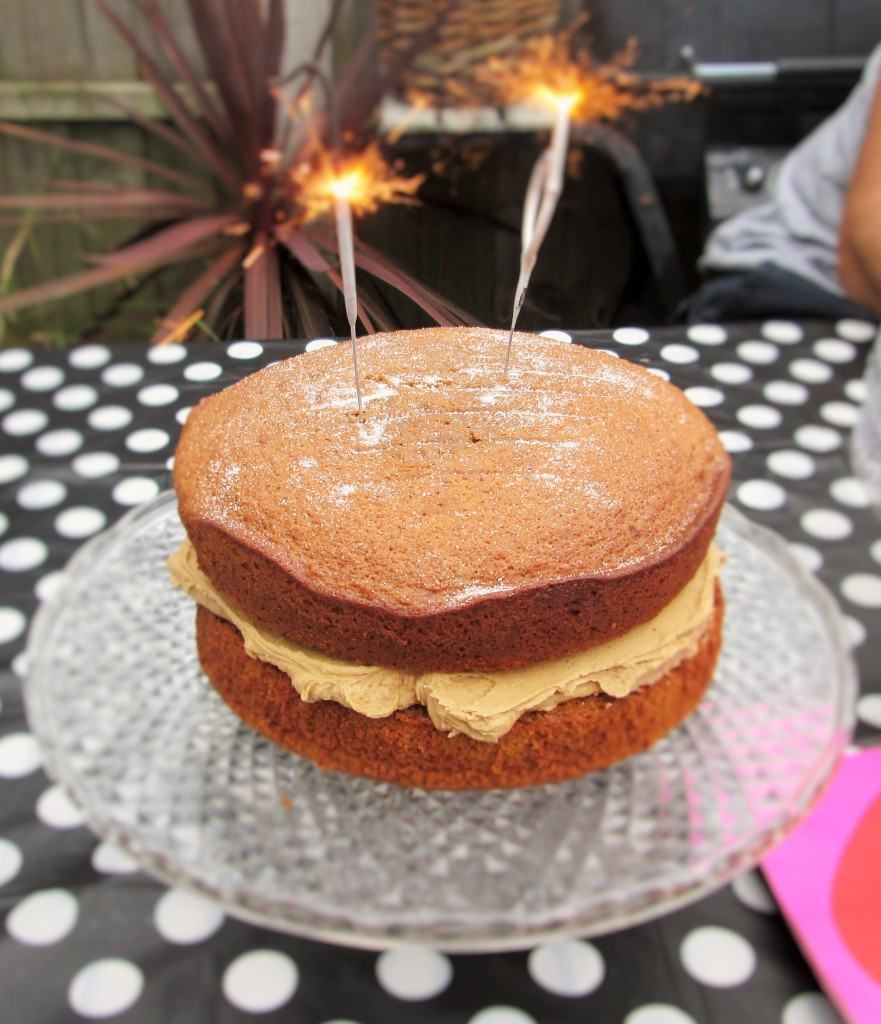 The coffee cake rocked the sparklers, I thought. Let me know if you get any Birthday requests for this from your family.
Lucy x
Coffee Cake Recipe
Spray, butter or line two x 8 inch (20cm) sponge tins
Set your oven to 170 degrees fan assisted
250g Stork or soft butter
250g caster sugar
1 teaspoon vanilla extract
4 eggs
250g self raising flour
3 level tablespoons espresso coffee powder
1/2 teaspoon baking powder
4 tablespoons milk
Coffee Buttercream
175g soft butter, only use butter, not Stork for icing
350g icing sugar
1 heaped tablespoon espresso coffee powder
1 teaspoon vanilla extract
1 or 2 tablespoons milk
Using a mixer or bowl and wooden spoon, cream your Stork or butter and caster sugar until lighter in colour and texture. Add the teaspoon of vanilla extract and then the four eggs, one by one, beating well between additions. Scrape down the side of the bowl or mixer, then mix in the self raising flour, coffee powder and baking powder. Mix well, but do not over mix. Fold in the four tablespoons of milk, then pour the mixture equally into the two lined or greased cake tins. Put in the oven for 25 minutes until browning, well risen and the sponge bounces back when touched. It may need five minutes more, depending on your oven temperature. Leave to cool in the tins, then turn onto a wire cooling rack after around 30 minutes.
While the cake is baking or cooling, make the coffee buttercream. Using the mixer again or a bowl and spoon, beat the soft butter, icing sugar, coffee powder and vanilla until the mixture is well beaten and of a smooth consistency. If needed, add cautiously, one or two tablespoons of milk to loosen the buttercream.
Spread the icing onto the bottom layer of one of the sponges then top with the other sponge. Dust with caster sugar, icing sugar or edible glitter, dependent on your cake's final destination. This cake keeps beautifully wrapped in foil in a tin for around a week.