Matcha Frappuccino Recipe
Once again, I find myself writing things that in the past would have been said whilst raising my eyebrows. Matcha Frappuccino? Really? Well for my Friday Cocktail this week, I decided to just make a good, wholesome milk shake. As I read the ingredients out to my Mother she said ' where's the alcohol?' Well, this week, there is no alcohol. The stimulant in this Frappucino is the wonderfully vibrant Matcha powder.
Matcha is a powdered version of green tea which promises health benefits such as boosting your immune system and metabolism along with anti-aging and de-toxifiying properties. My lovely friend Emma bought me this beautiful tin from the Japan Centre, but Matcha is readily available from health shops or on line from Amazon. I have been drinking quite a bit of Matcha tea recently, as well as my usual builders with one sugar, it's delicious, as well as being a healthy choice. And I am a total sucker for anything that says it's going to speed up my metabolism. This recipe comes via the inspirationally named Primally Inspired website, so thank you to them.
Before you tuck into the g&t's later, pop everything in your blender and make this fresh tasting, antioxidant laden treat first.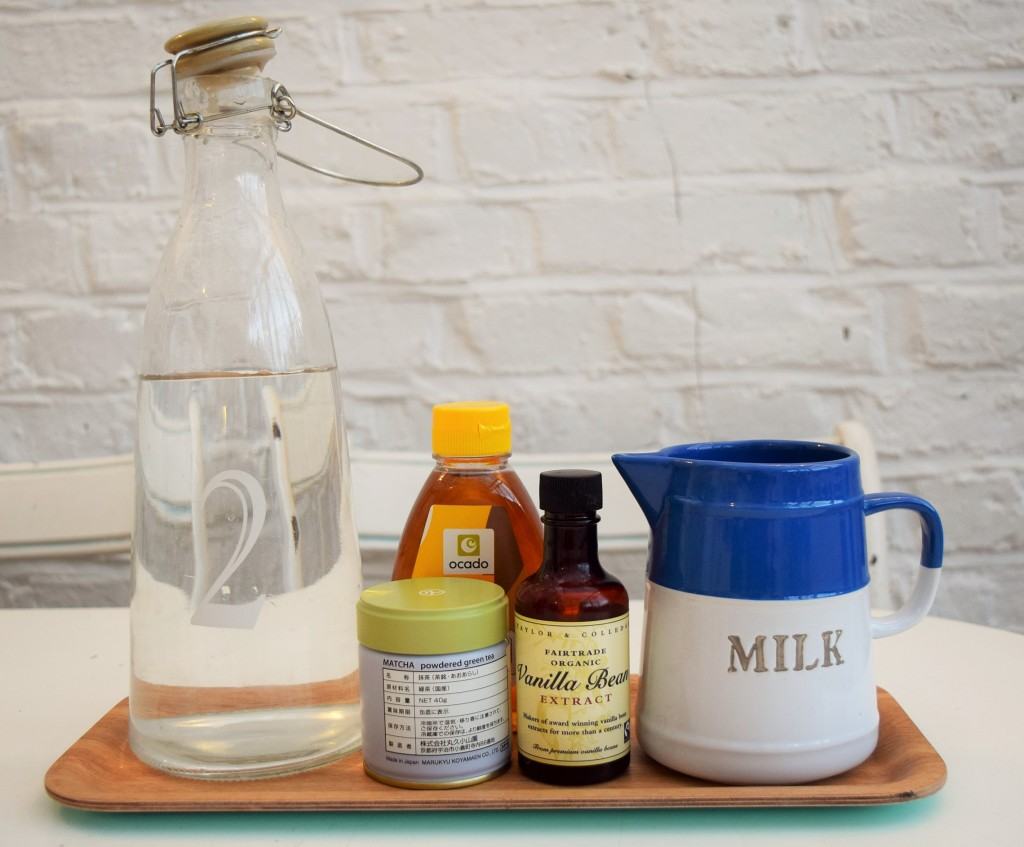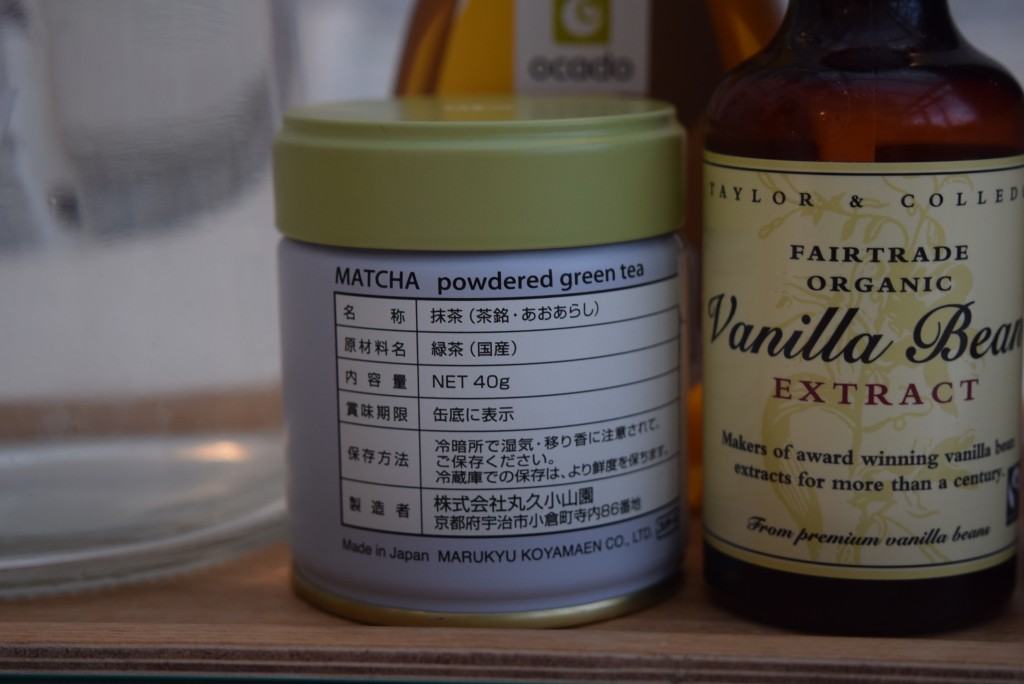 Here's the wonderful ingredients for your Matcha Frappuccino.  I used skimmed milk for my shake but you could use whole, semi-skimmed or almond milk, whichever you prefer.
I thieved Ben's smoothie maker to make my Frappuccino but a standard blender would be perfect. Start by putting a good handful of ice into the liquidiser then add the water and milk.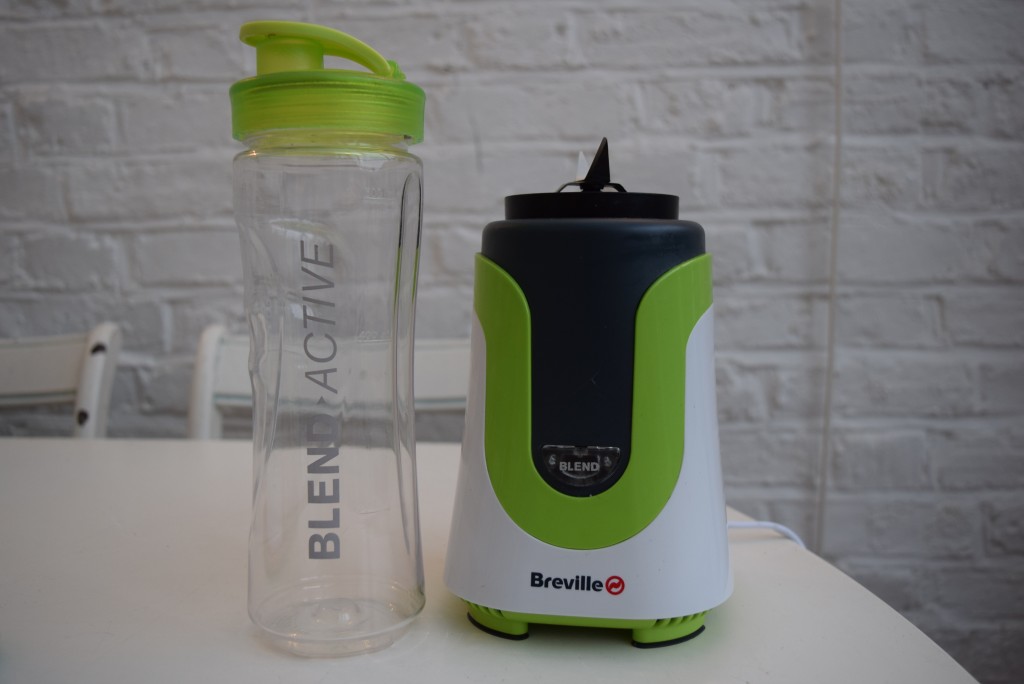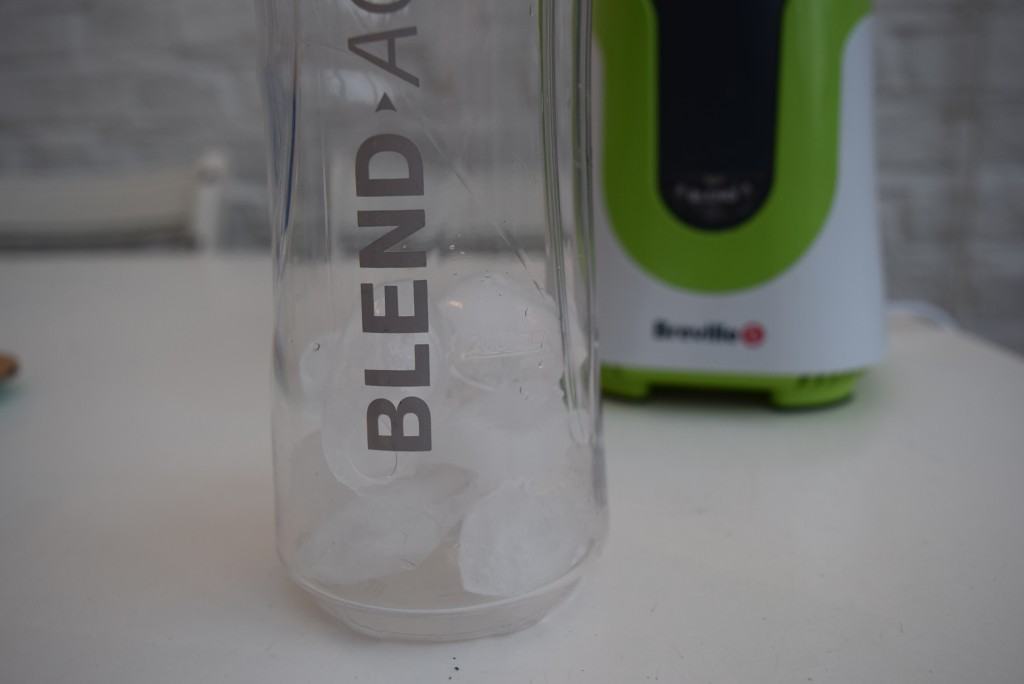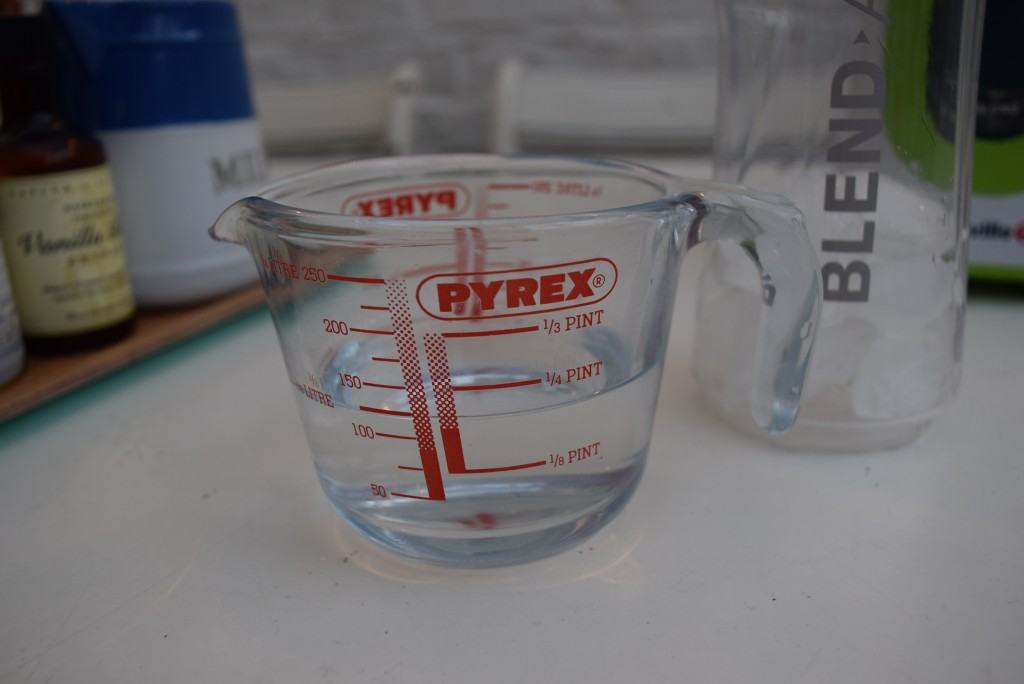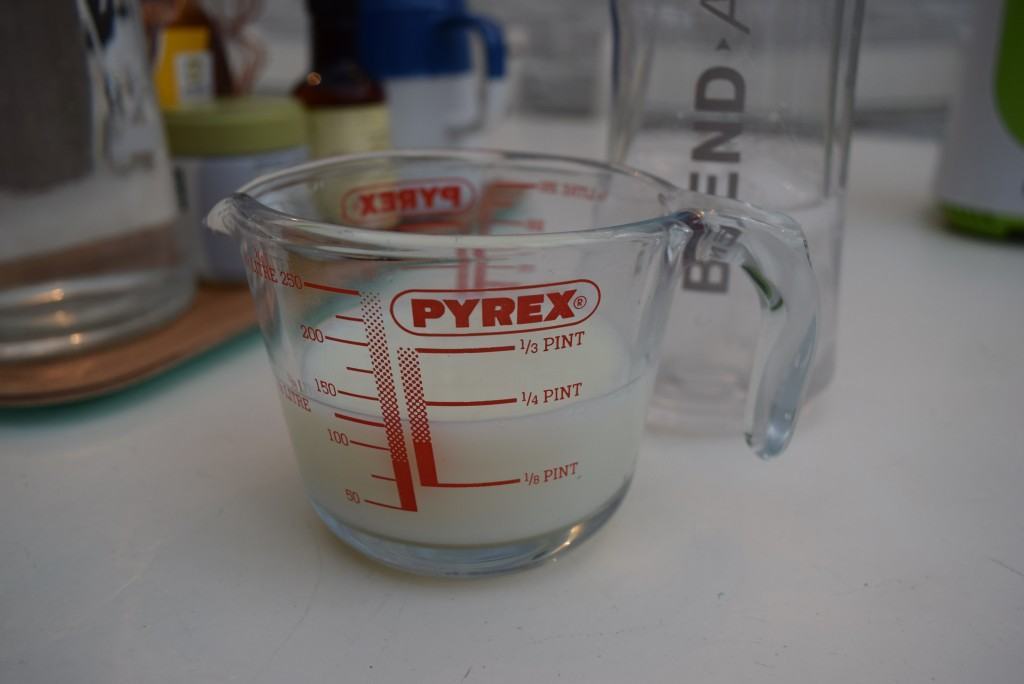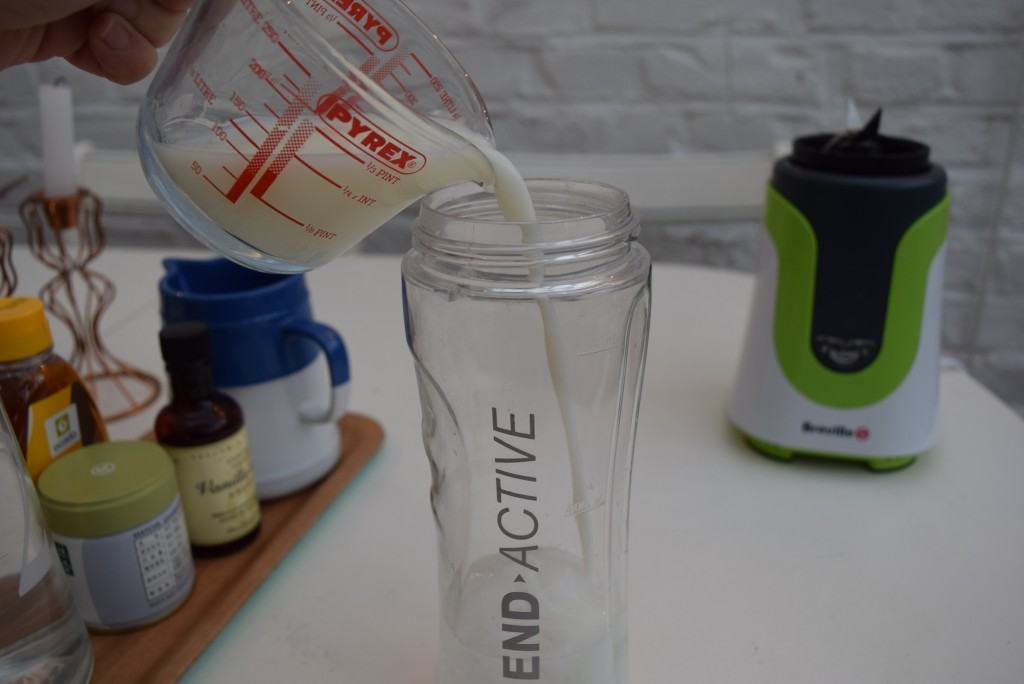 Add the vivid green Matcha powder followed by the honey or maple syrup and vanilla extract for sweetness.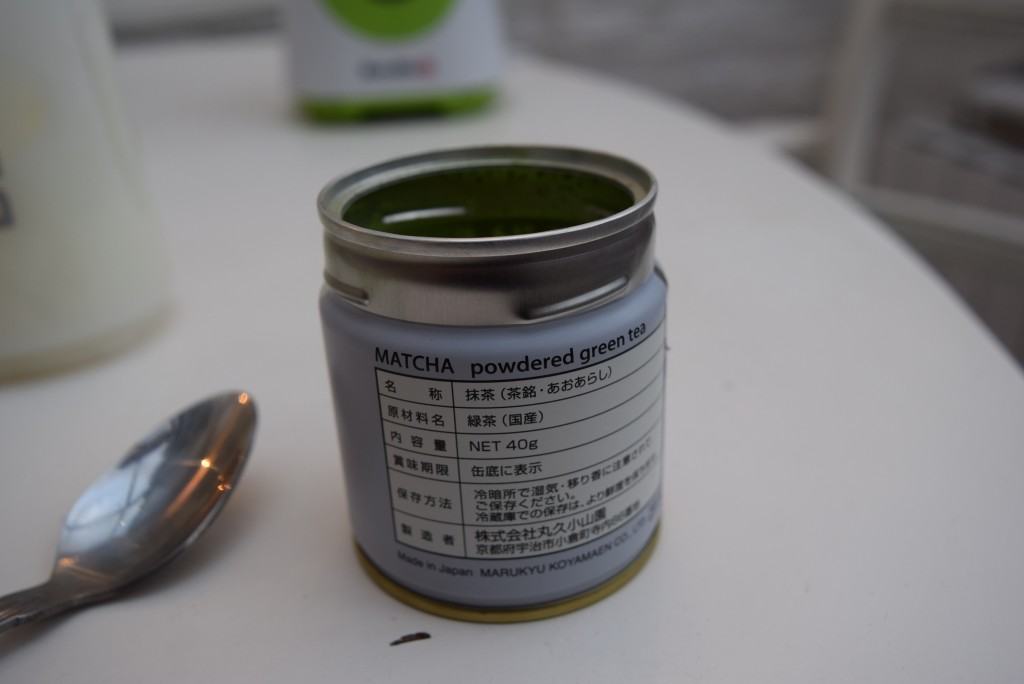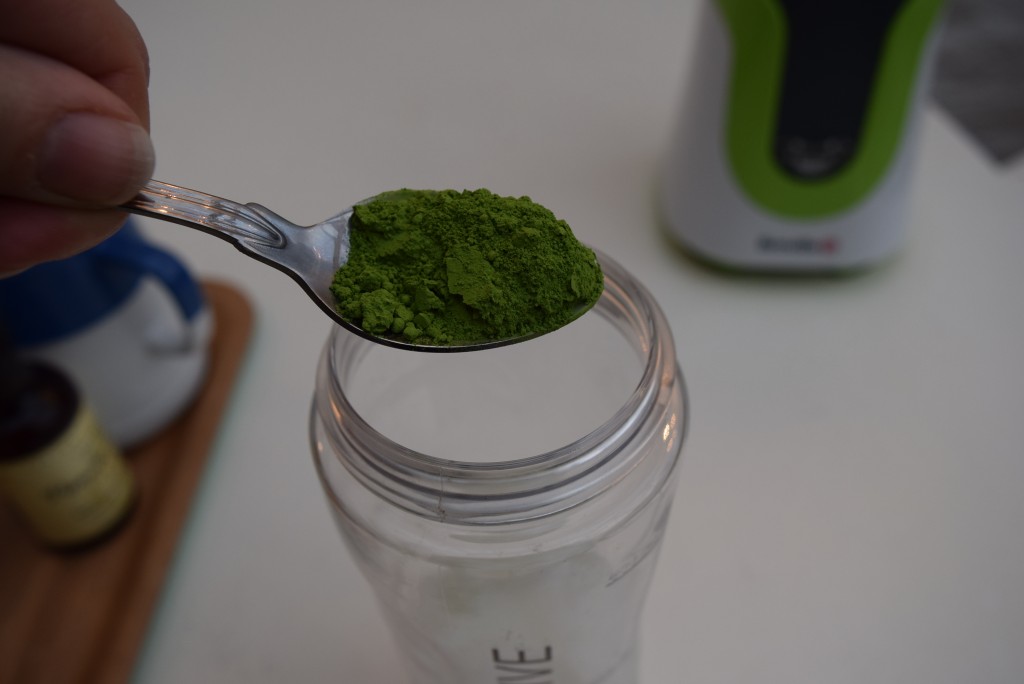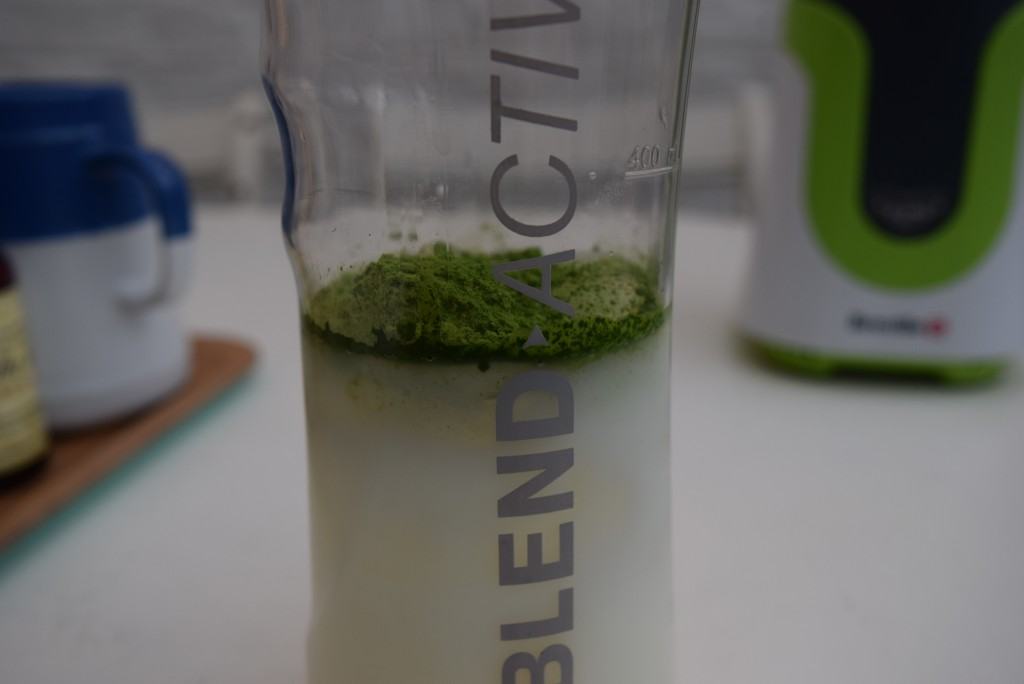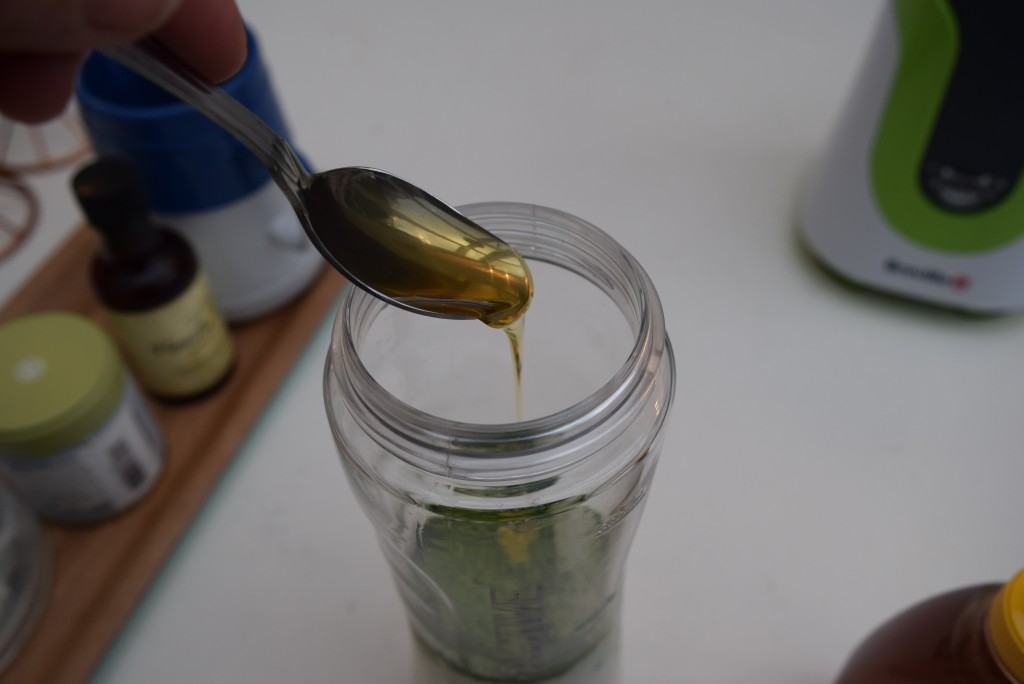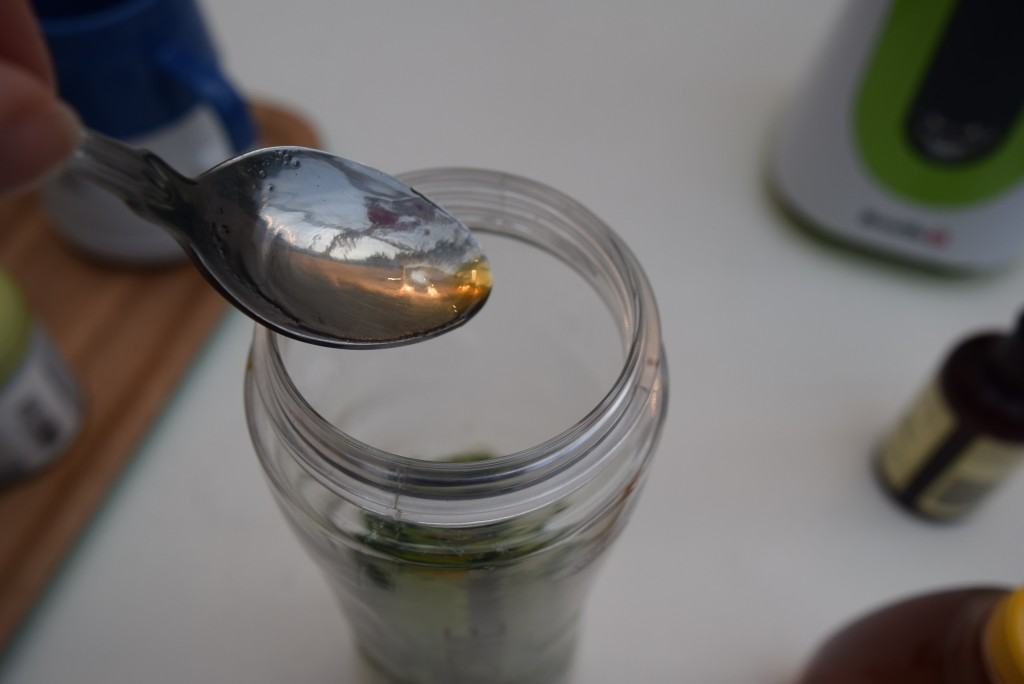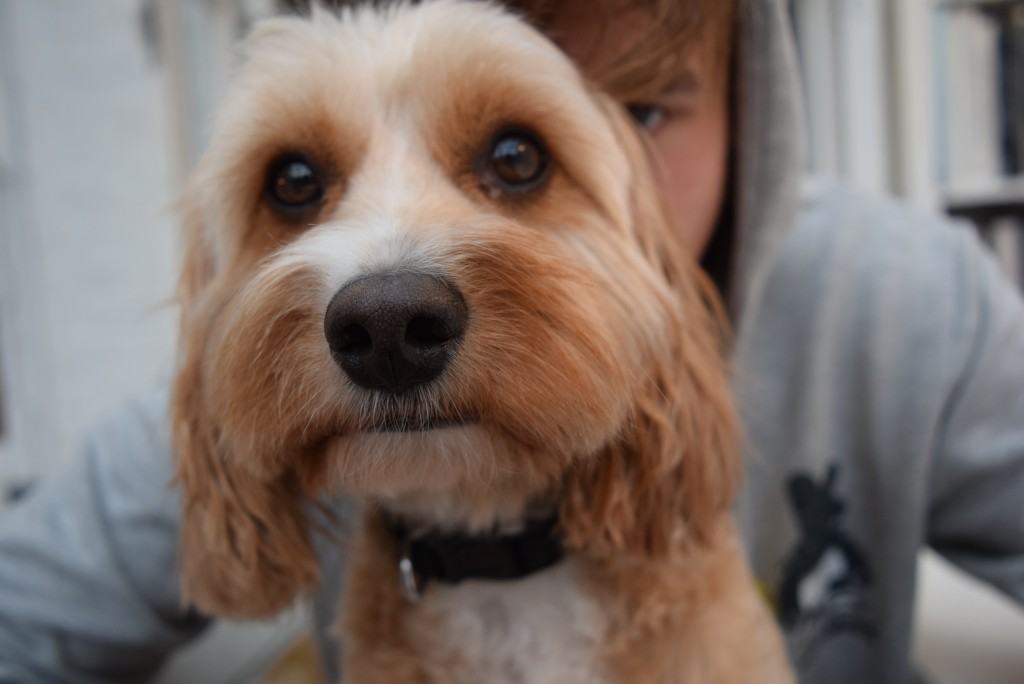 Ted and Ben were helpfully keeping an eye on proceedings.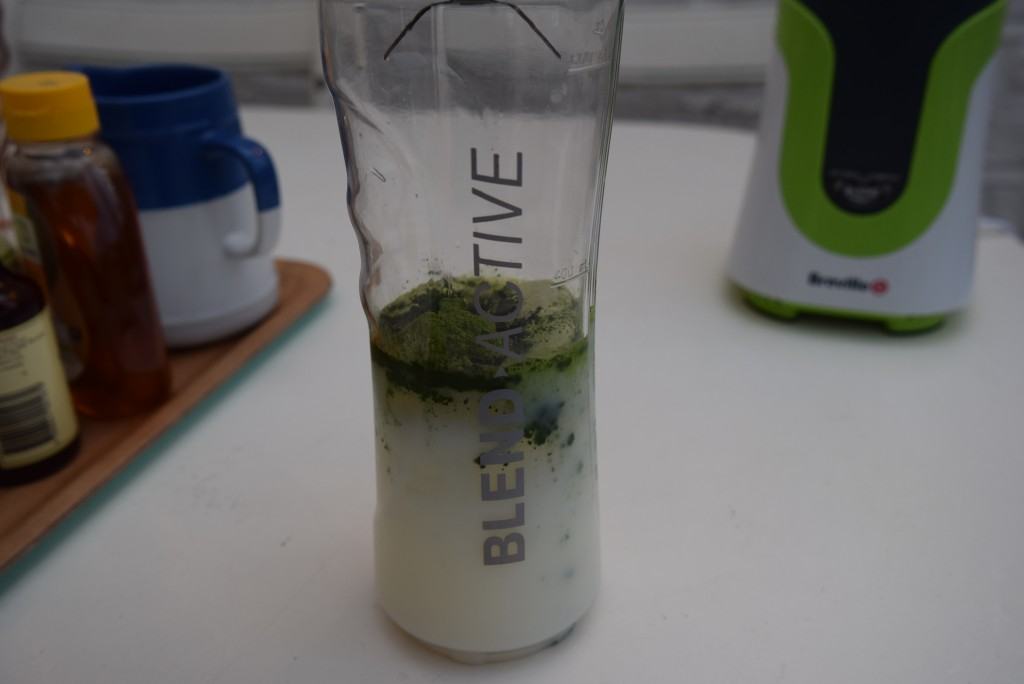 Then it's time to blitz the whole lot into a delicious green shake.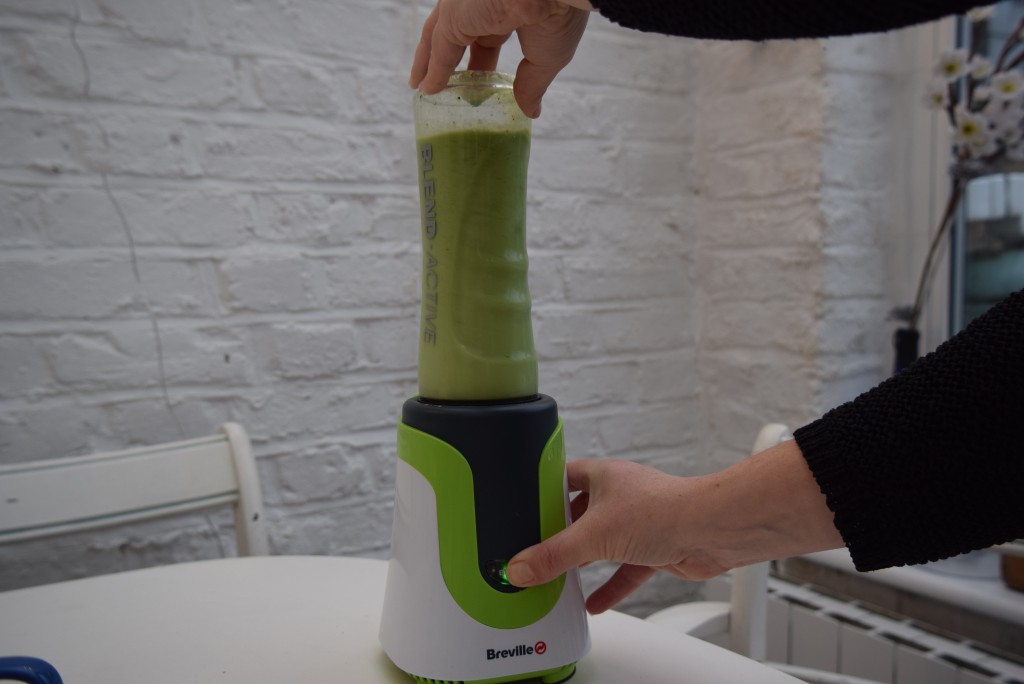 *Unavoidable hand shot*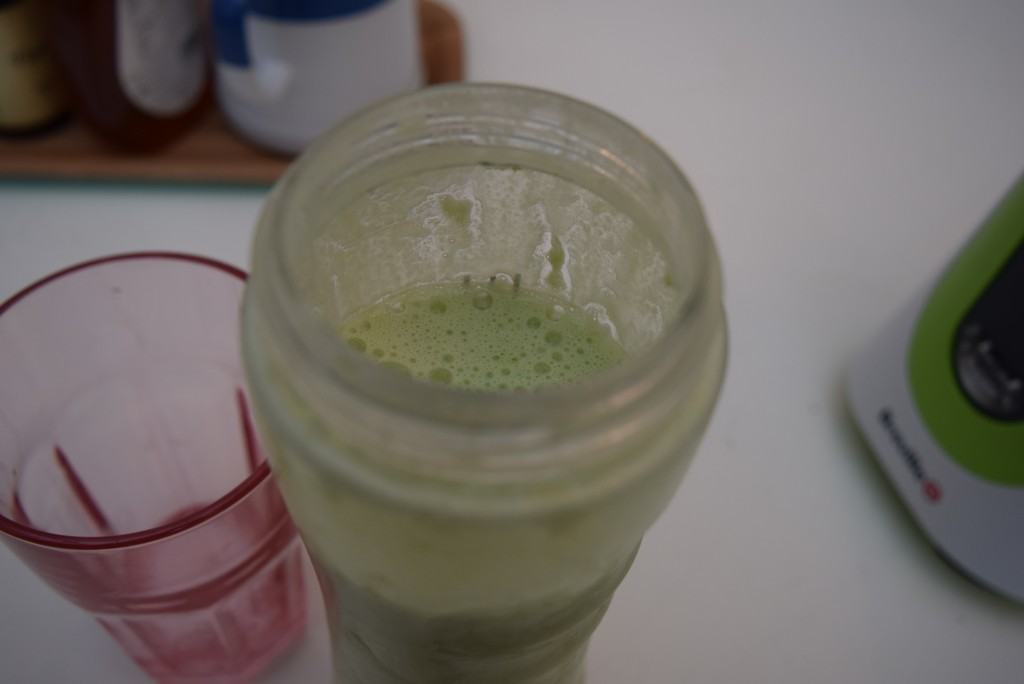 And there you have it. Tasty, with untold health benefits. It's refreshing, creamy and all made without a whiff of sarcasm.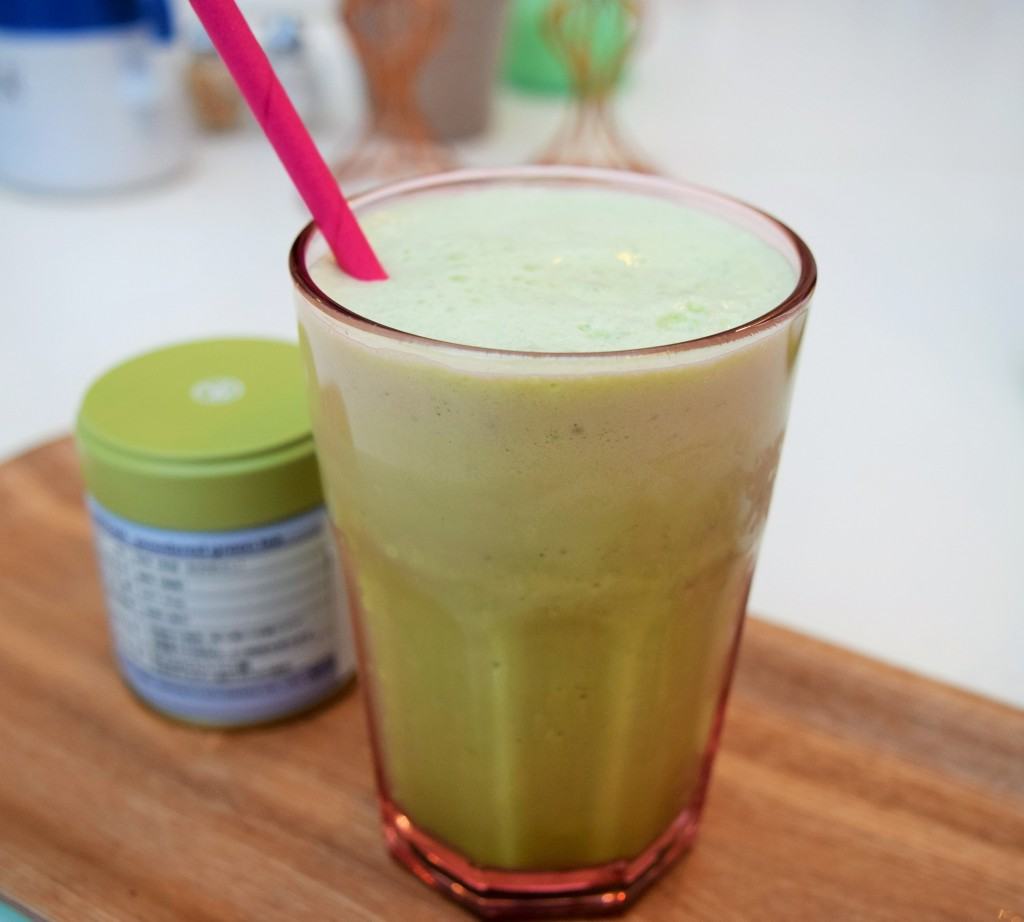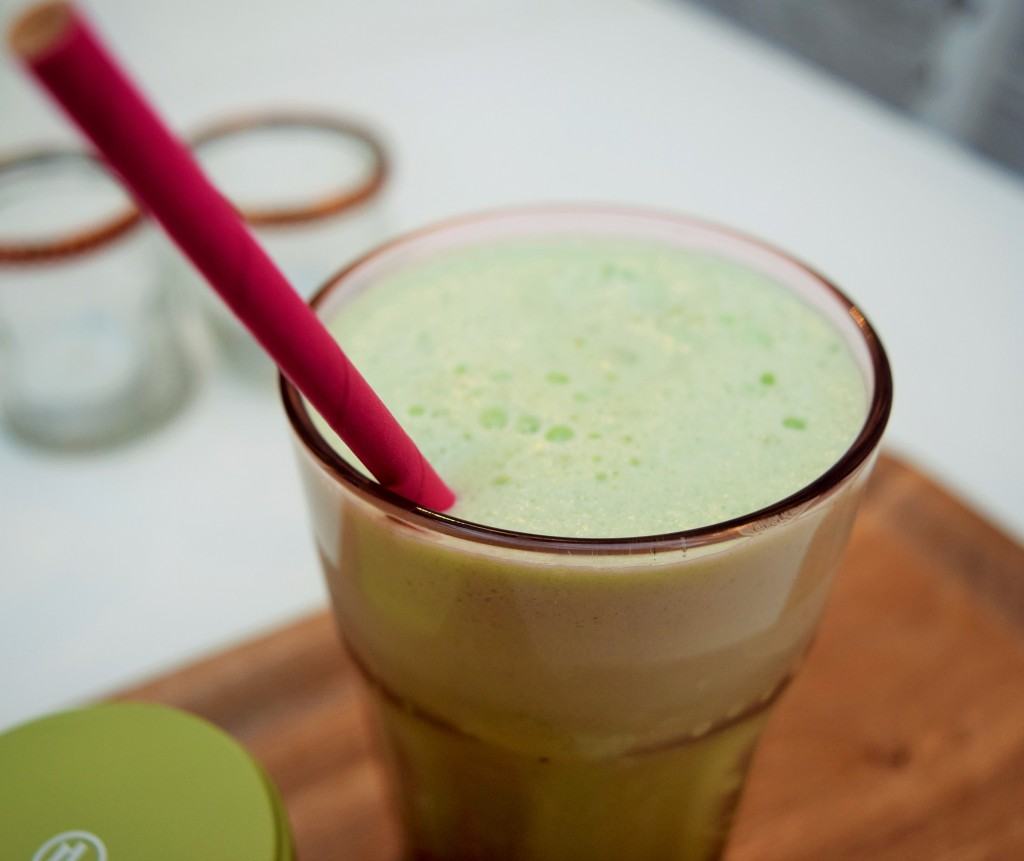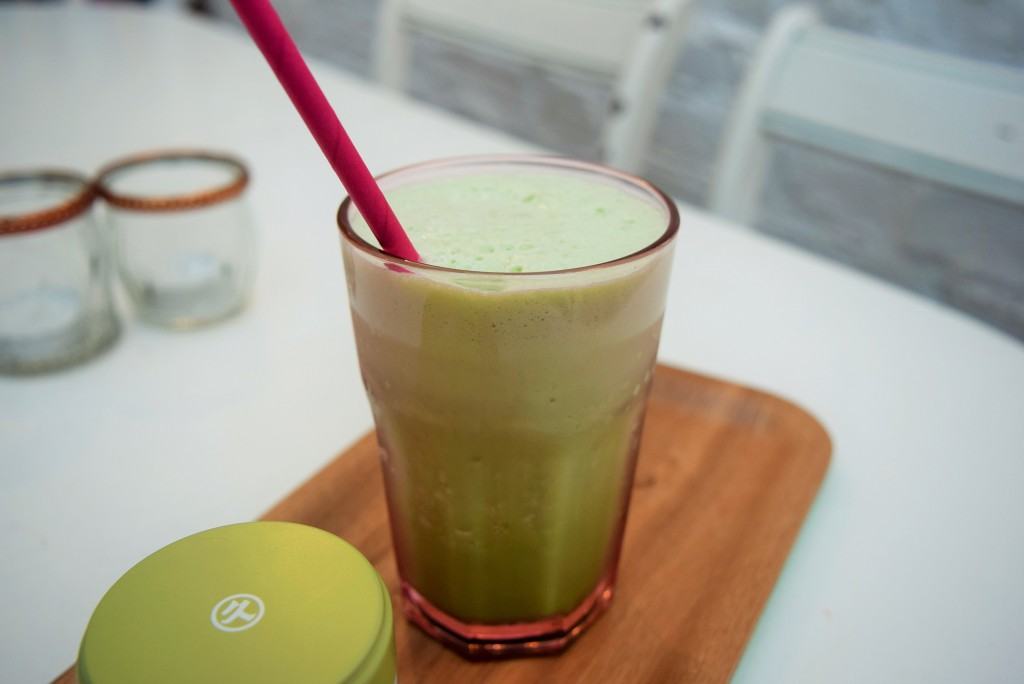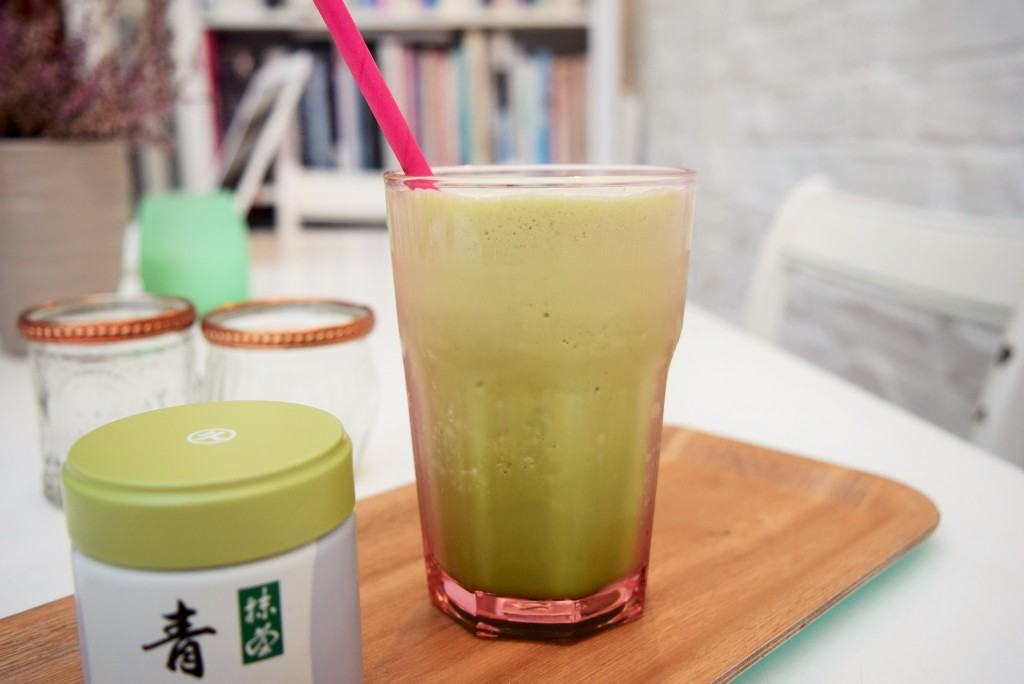 This Matcha Frappuccino will give you a wonderful boost and is a refreshing change from your usual cuppa. And in answer to your question, Mum, the alcohol is having a week off and will be back in earnest next Friday.
Have a healthy and restful weekend.
Lucy x
Matcha Frappuccino Recipe
Makes 1 to 2 servings, dependent on the size of your glass
You will need a blender, liquidiser or smoothie maker
a handful of ice cubes
125ml milk of your choice, skimmed, semi skimmed, whole or almond
125ml water
1 heaped teaspoon Matcha powder
2 teaspoons honey or maple syrup
1/2 teaspoon vanilla extract
Add some ice to the jug of the blender or smoothie maker. Add the milk, water, Matcha powder, honey or maple syrup and vanilla extract. Blend until smooth and frothy. Pour into a glass and sip, reaping the health benefits as you do so.