Melon Colada
This time last year we went, as a family, on a Caribbean holiday for my mother's big birthday (she hates it when I mention which big birthday). It was so beautiful, balmy, blue skies, blue seas and with the most delicious cocktails on tap. We were like children in a sweet shop with it being an all inclusive resort, some family members, *ahem naming no names Dad, Alex and Clyde* were even hitting the cocktails shortly after breakfast. Such delights as Mango Daiquiris, Dirty Bananas and Rum Punch were enjoyed with our toes buried in soft white sand with the sun on our faces.
Todays Friday Cocktail, the Melon Colada, was my personal St Lucian favourite. This fragrant mix of white rum, Midori melon liqueur, coconut and pineapple encapsulates the Caribbean in a glass. It has a kitsch quality which I adore, especially with the addition of a melon wedge and cherry garnish. This week we have reached the heady heights of 25 degrees in London, so this Melon Colada will certainly enhance the tropical Spring evenings.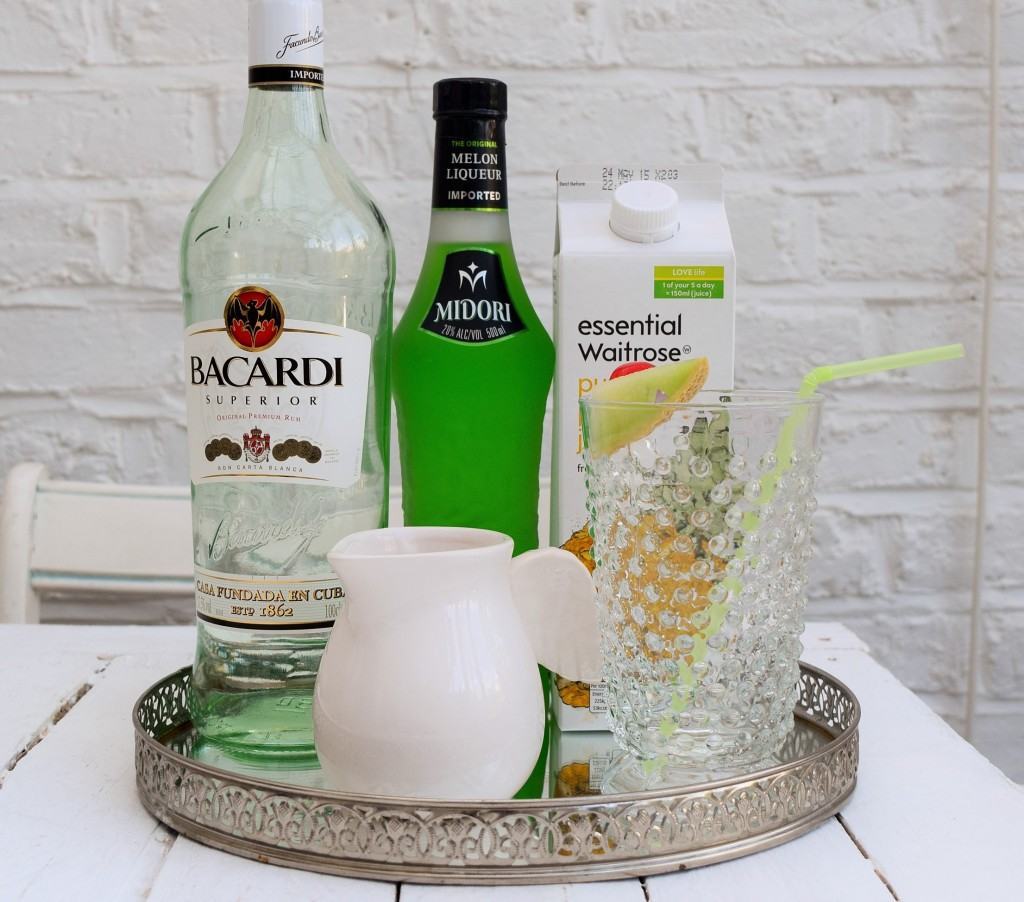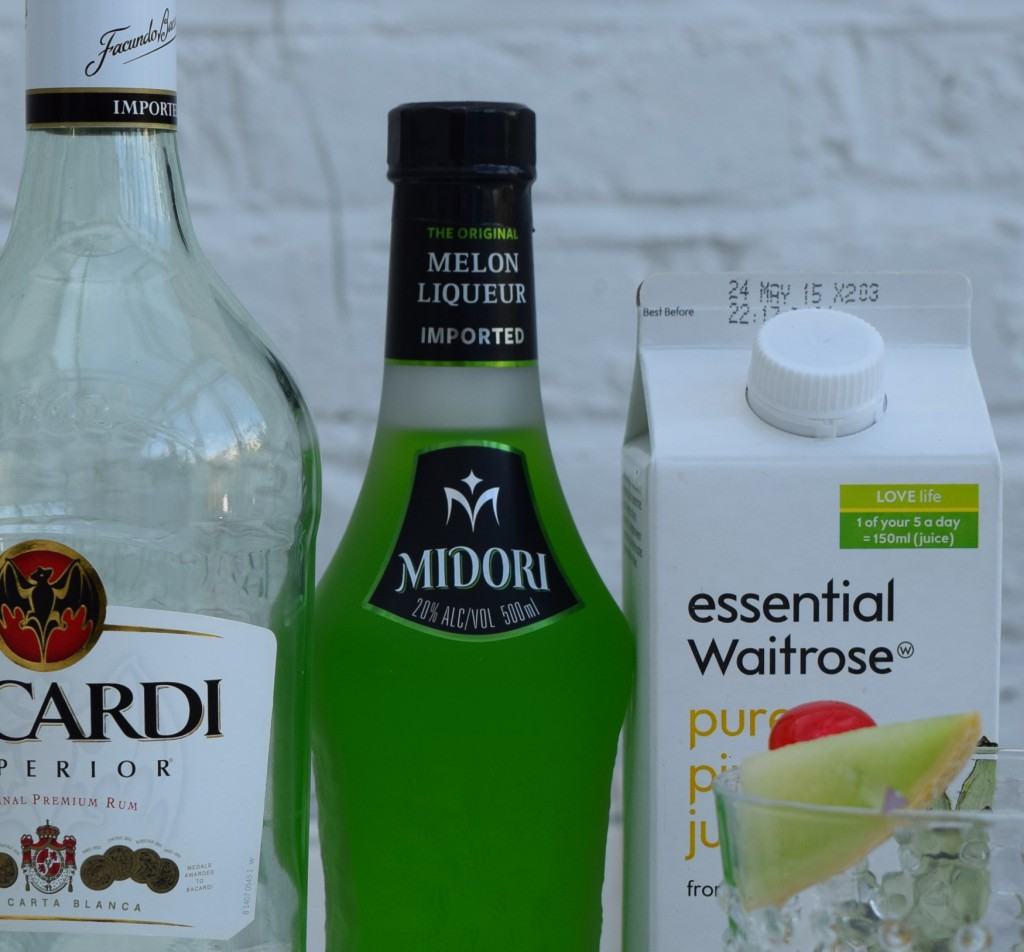 Here are the ingredients for your Melon Colada. Move on from the slight naffness of the Midori, it's so delicious, vibrantly green and readily available at larger supermarkets for about a tenner.
So start making this wonderful drink by taking your blender, or by pinching your son's smoothie maker, and adding a large handful of ice.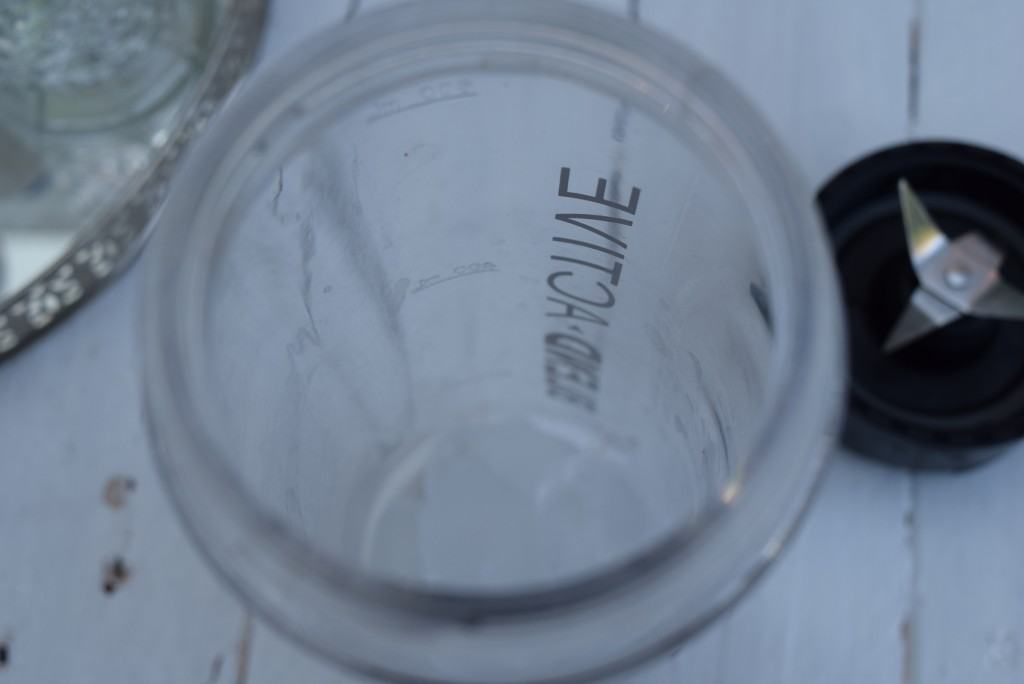 Then measure out the white rum and emerald Midori and add these to the blender next.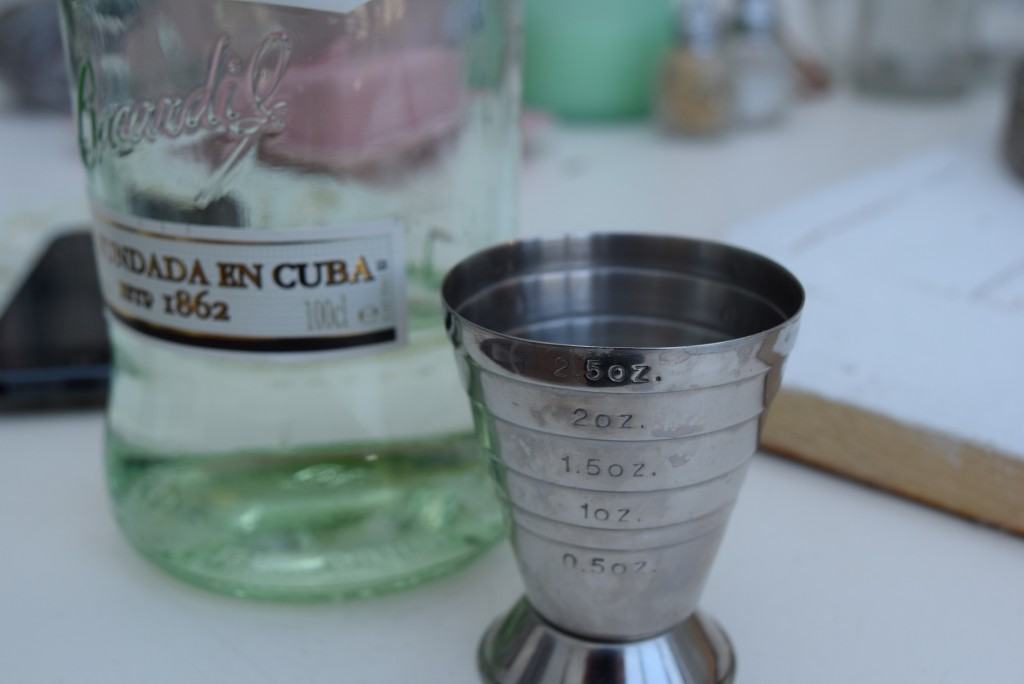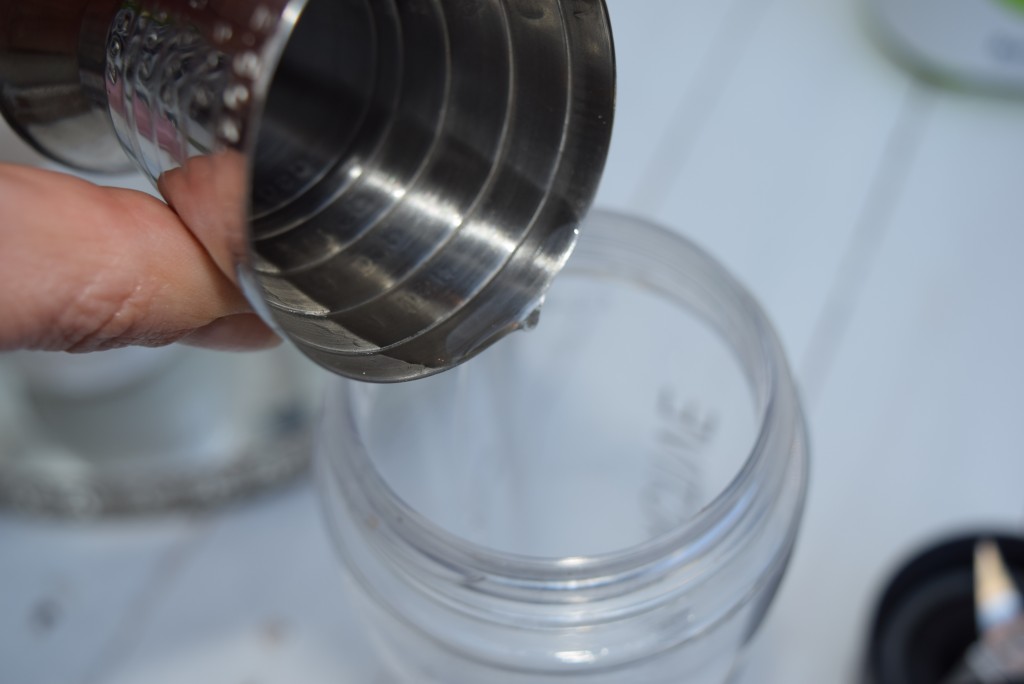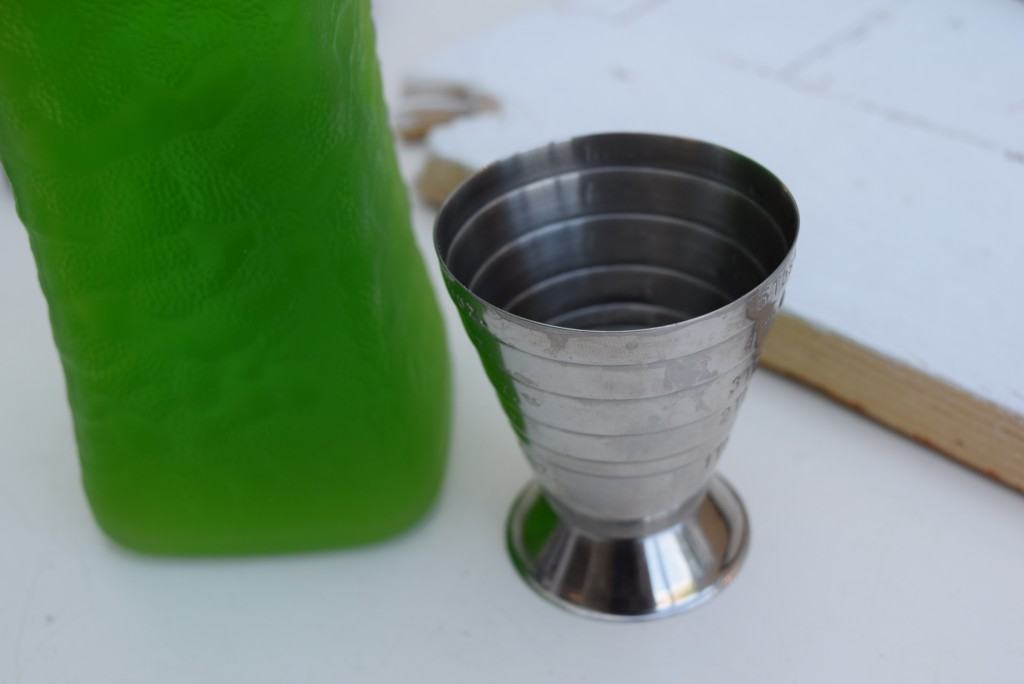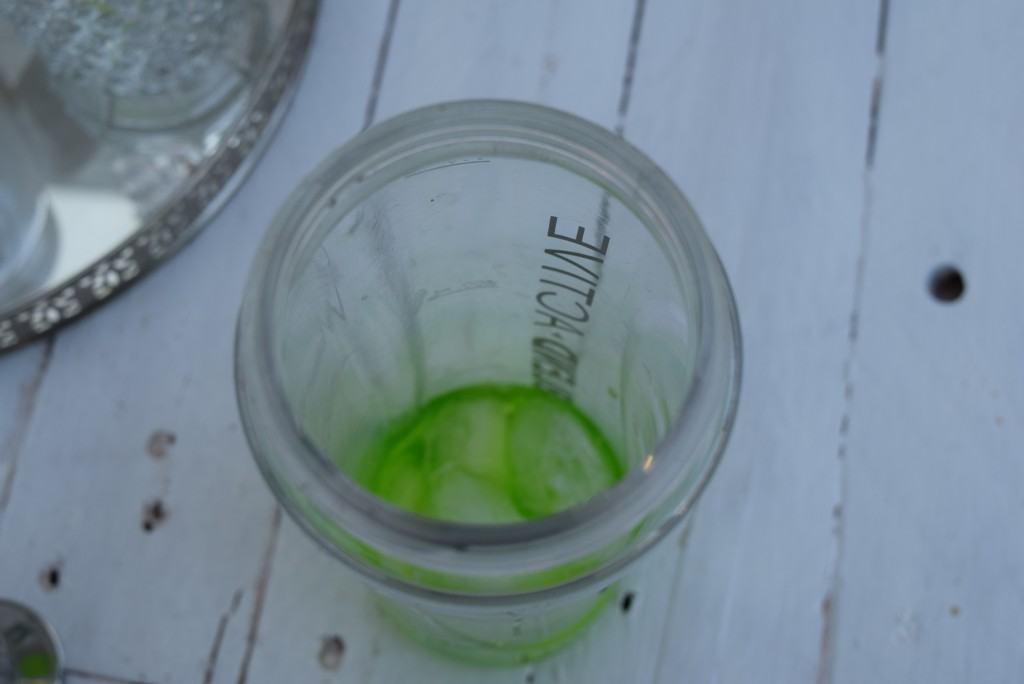 It does look slightly radioactive at this stage.
Next pour in the coconut milk or coconut cream and then follow that in with the fresh pineapple juice. At this point the cocktail will be smelling like a beach holiday in a glass, wonderful.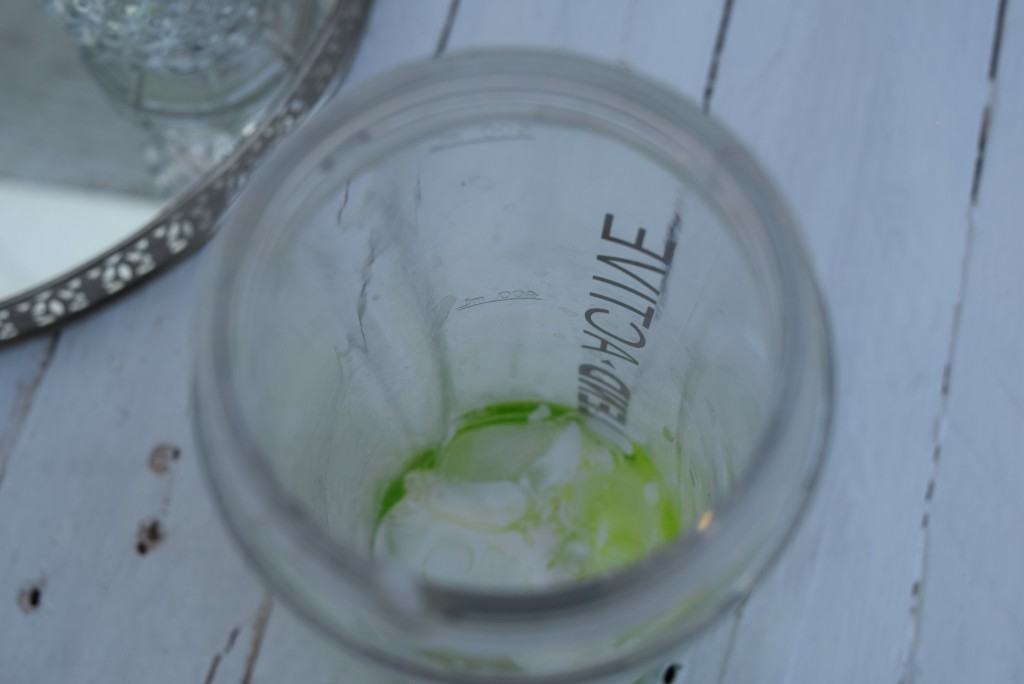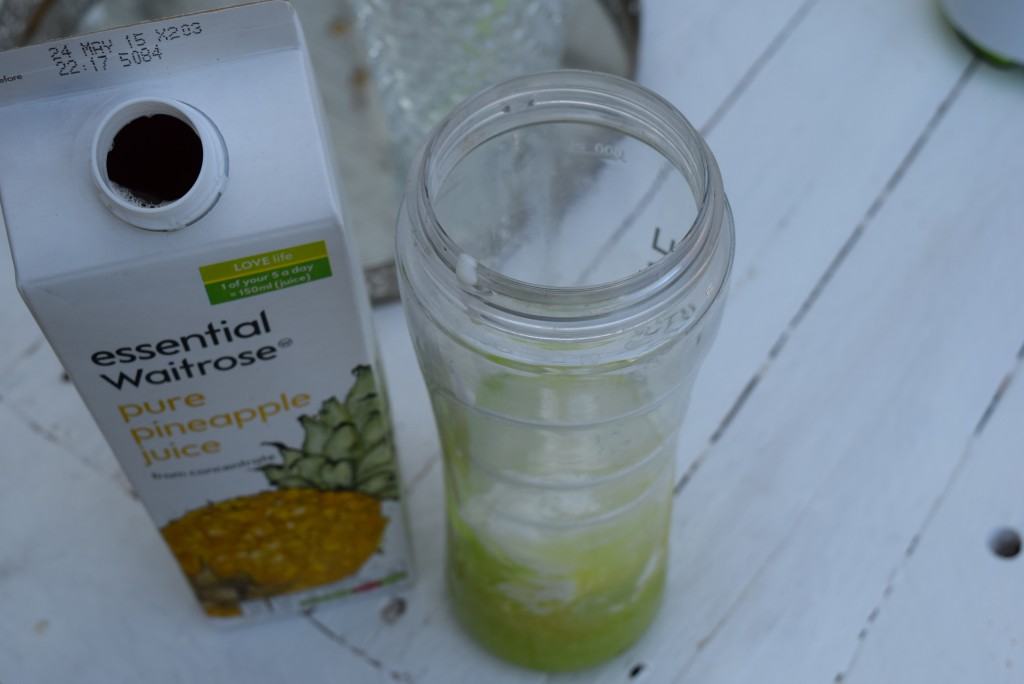 Now it's time to blitz this tropical concoction. So blend it until it's frothy and icy and a subtle pale green shade.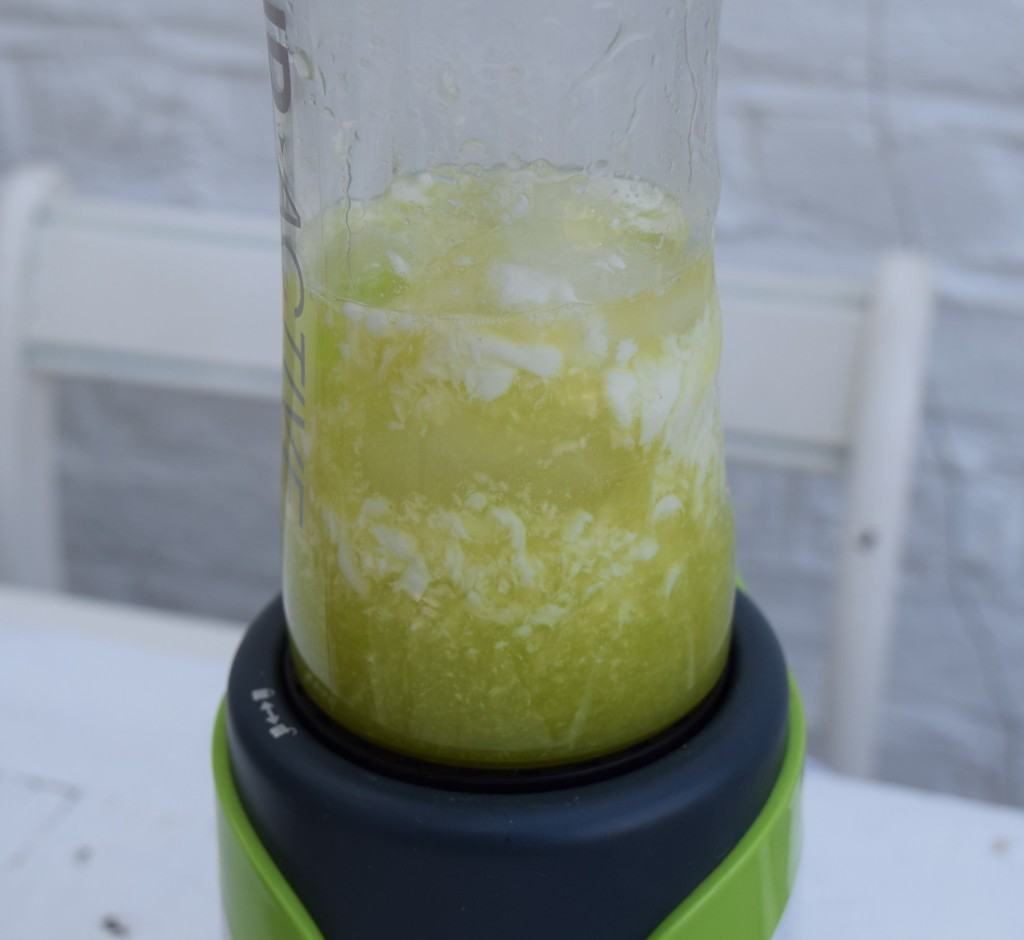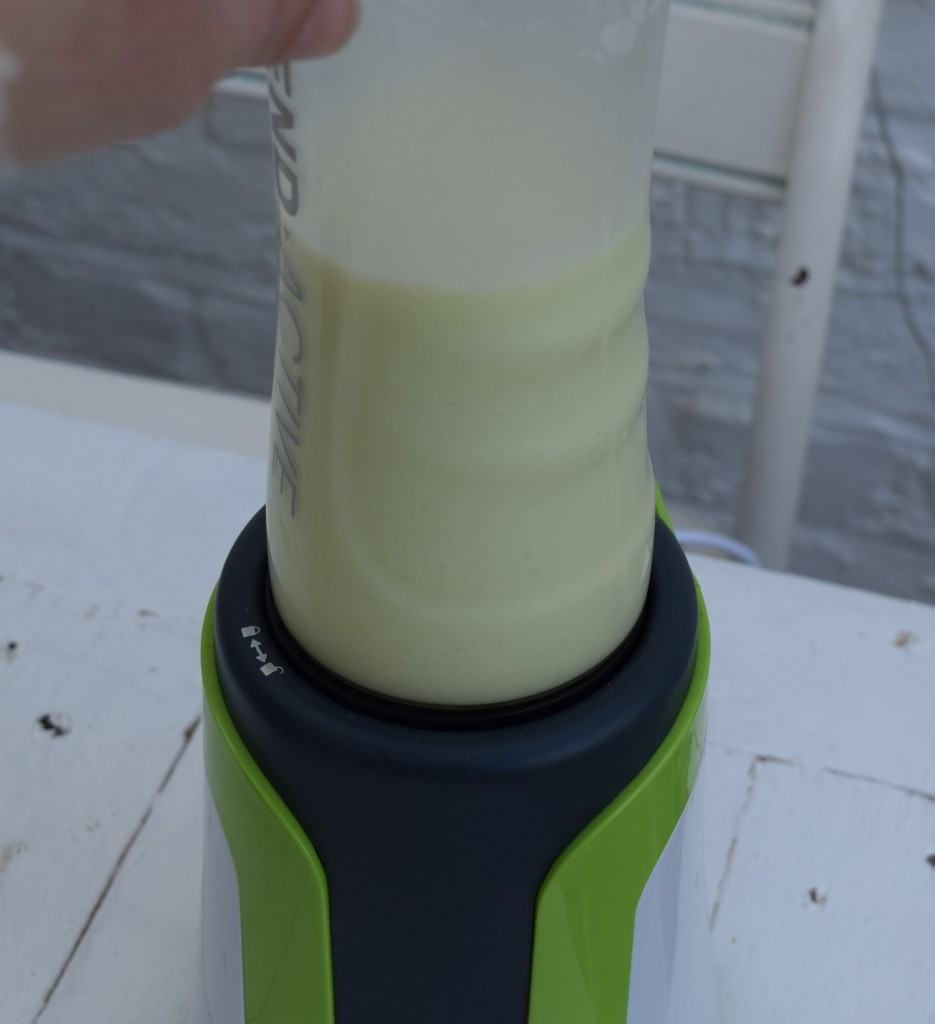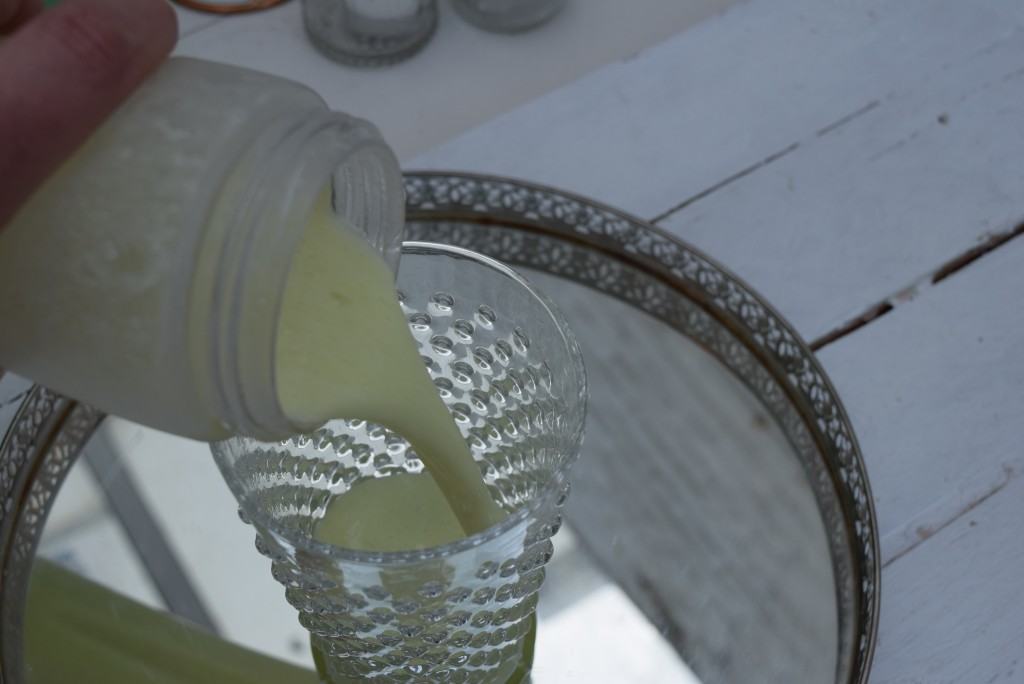 Perfect. Now all you have to do is add the kitsch melon and cherry garnish and ta-dah, paradise is just a sip away.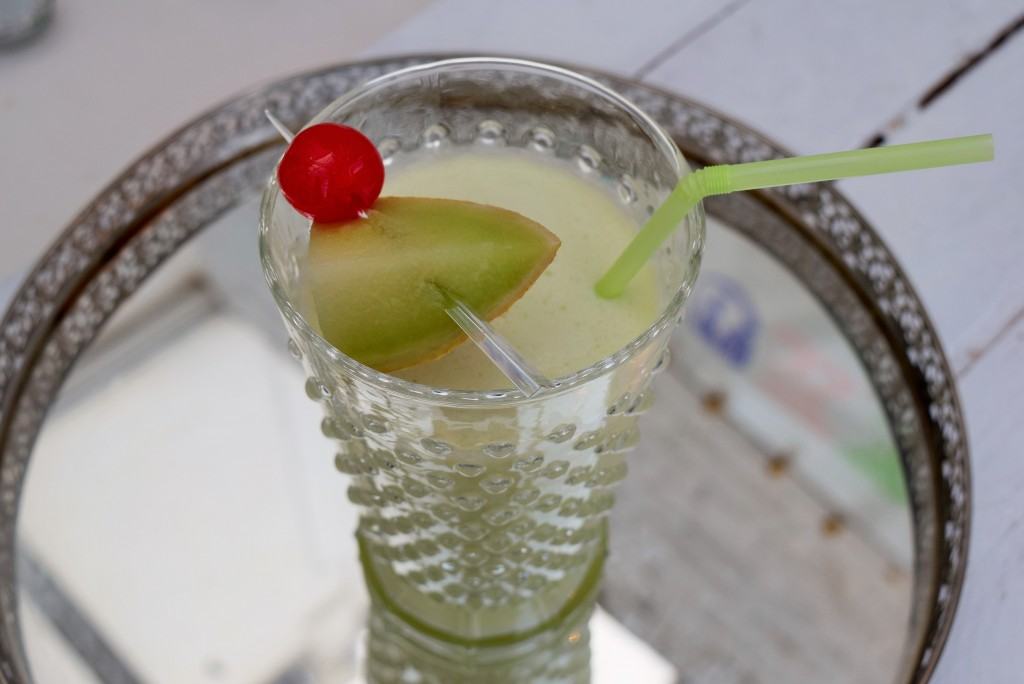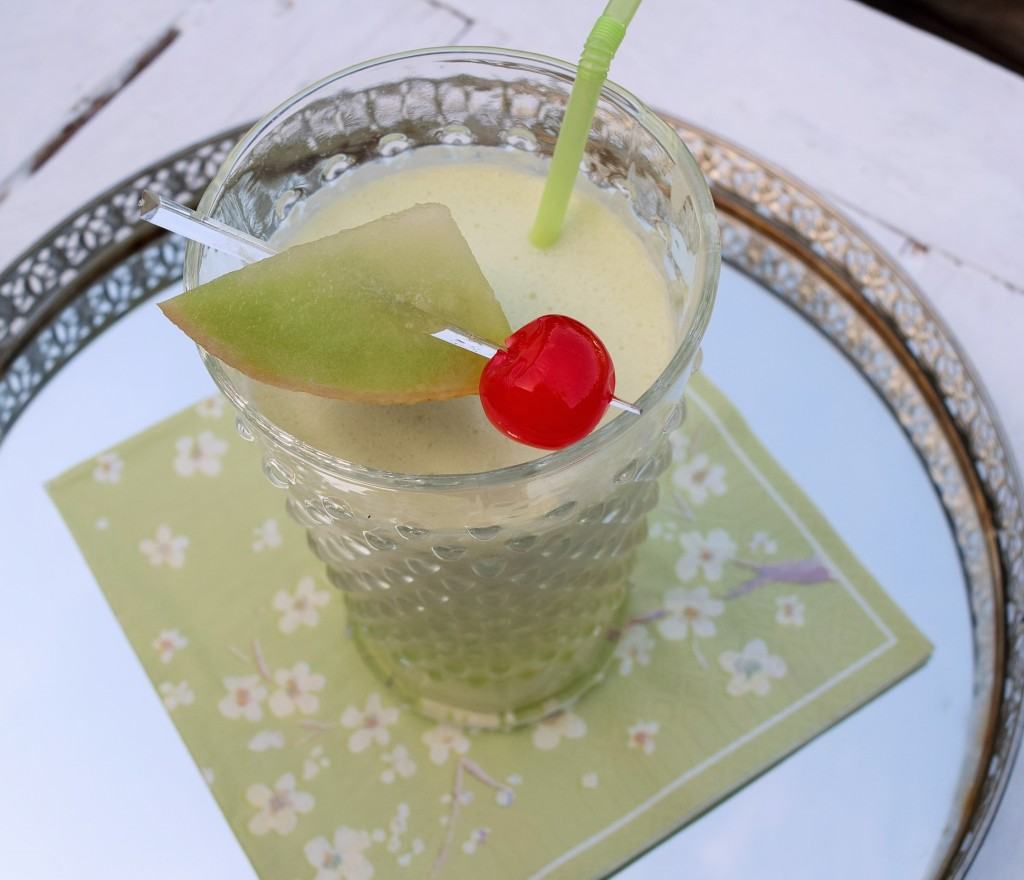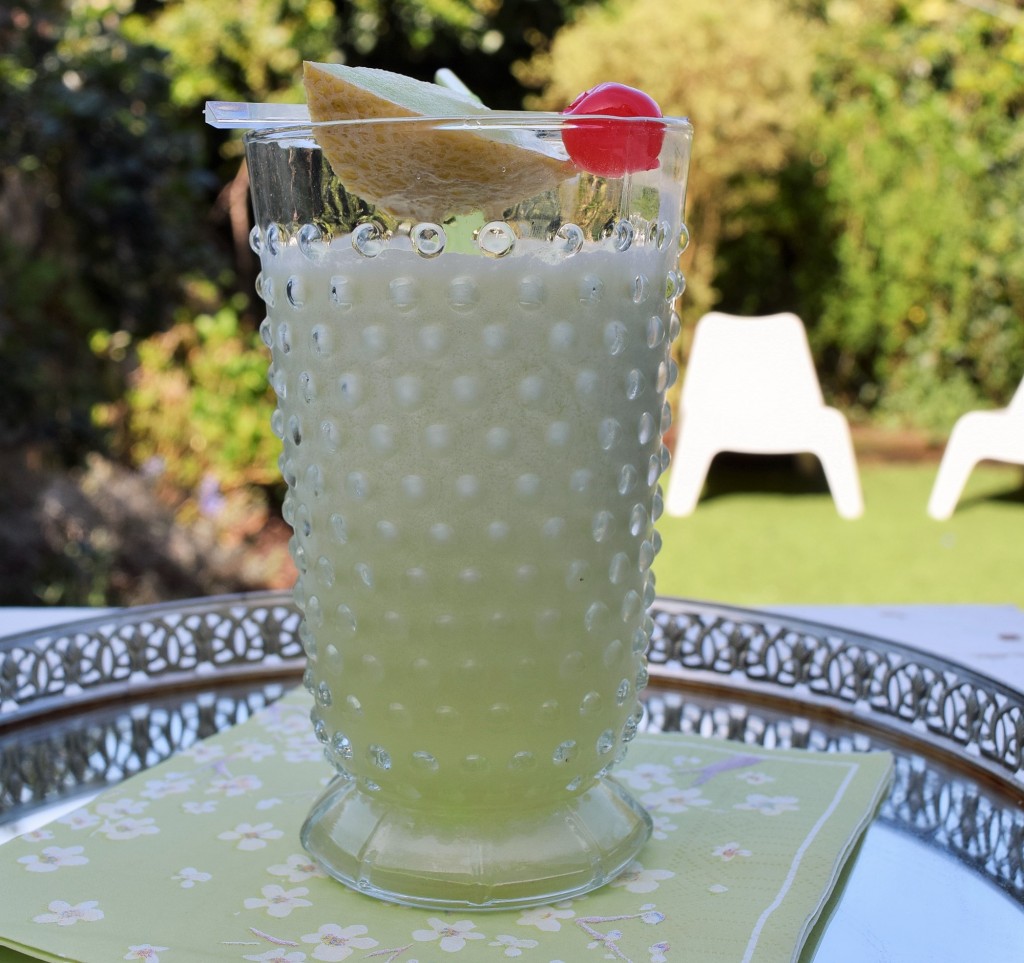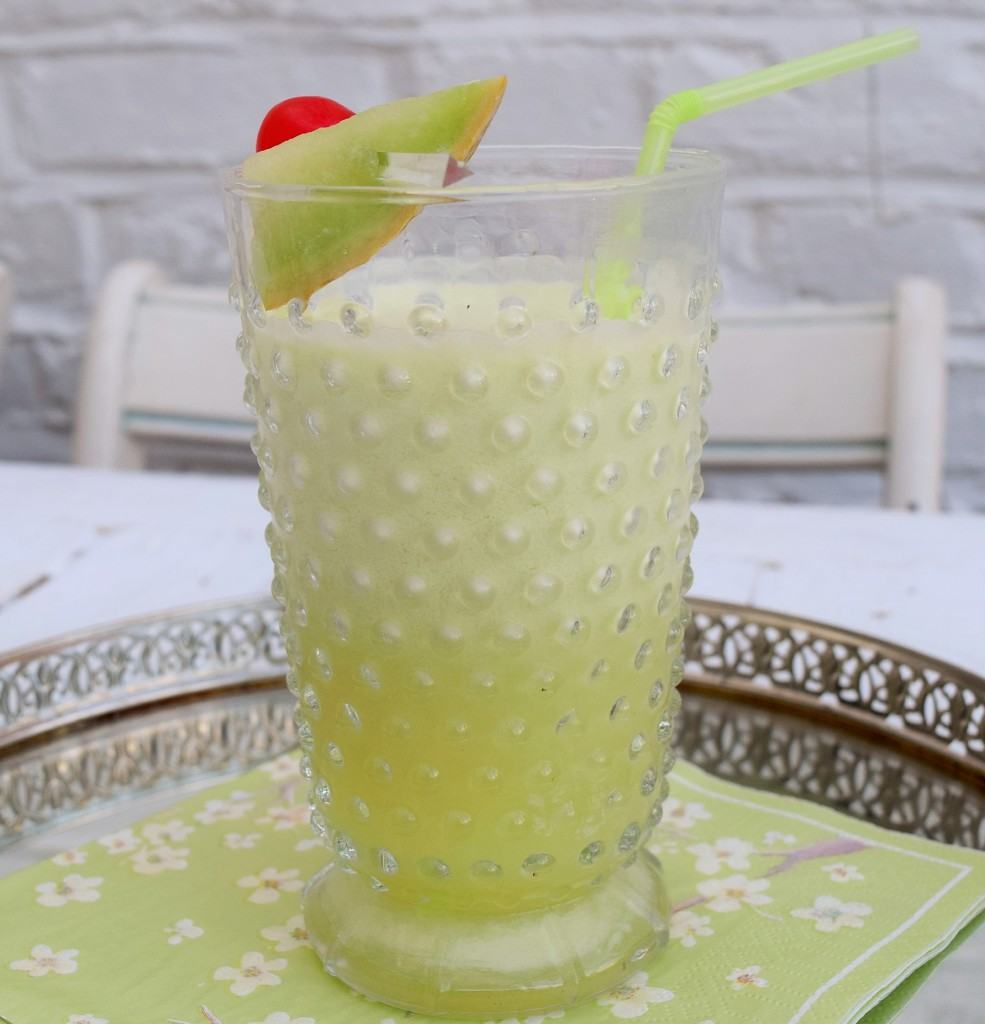 This is so refreshing, tropical and creamy. One sip and you could easily be transported to a sandy beach with the sun glistening on the sea. Or, as the weekend beckons, and inevitably the temperature will drop, pop your cardigan on, turn the heating up and pour yourself a Melon Colada and flick through a holiday brochure. Summer is now only a stones throw away.
Happy Cocktail Friday and have a wonderful weekend.
Lucy x
Melon Colada
Serves 1
You will need a blender or smoothie maker and a fancy glass
25ml white rum
50ml Midori Melon Liqueur
50ml coconut milk or coconut cream
100ml pineapple juice
A big handful of ice
Melon or pineapple wedge and a cocktail cherry to garnish
Add a big handful of ice to your blender or smoothie maker followed by the rum, Midori liqueur, coconut milk or cream and pineapple juice. Blitz in the blender until smooth and well mixed. Pour into your glass and garnish with a stylish wedge of melon or pineapple and a cocktail cherry.