One Hour Bread Rolls Recipe
Surely there is nothing finer than warm, homemade bread, fresh from the oven? Apart from a large gin and tonic. Or a huge lottery win. Or a Caribbean all inclusive holiday. Apart from those things, the warm bread thing is pretty special. But when time is of the essence, who can be arsed to wait for 2 to 3 hours for it to rise and bake. But wait, is there a simple recipe when you don't have to wait for the bread to rise? Rolls ready in one hour you say? Yes, today, I am sharing this brilliant One Hour Bread Rolls recipe. And they really are brilliant.
Fresh bread can make a simple lunch really something special, and barely an hour from start to finish. There are no special skills needed here, you can make these by hand or with a stand mixer, either way, there's not a huge amount of kneading. Just a bit of heating, mixing, rolling and warming. The rolls have their main rise in a low oven which helps cut out so much time. Then you're just over 20 minutes away from super soft, buttery rolls. This recipe makes 12 and I defy you not to eat at least three while they are still burning hot. We inhaled them, slathered in soft butter and strawberry jam, but these are brilliant for sopping up the last drops of soup, with cold meats and cheese, or just on their own. This super helpful recipe comes via Life Made Simple Bakes, thank you for this great idea.
This is bread without the drama, rolls without the rock. Once you have made these you may well never want to eat another shop bought roll again.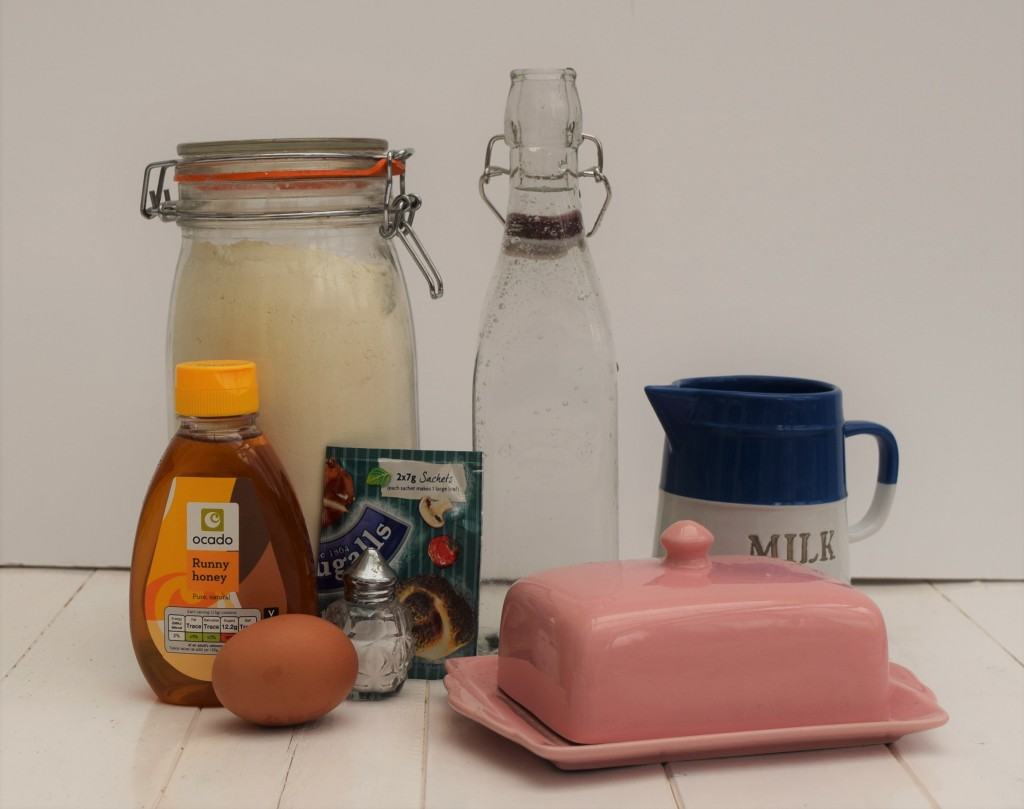 Here's the One Hour Bread Roll line up. All good and store cupboard based so you can have One Hour Rolls whenever you fancy.
Start by measuring the flour, yeast and salt into the bowl of your stand mixer or into a large bowl.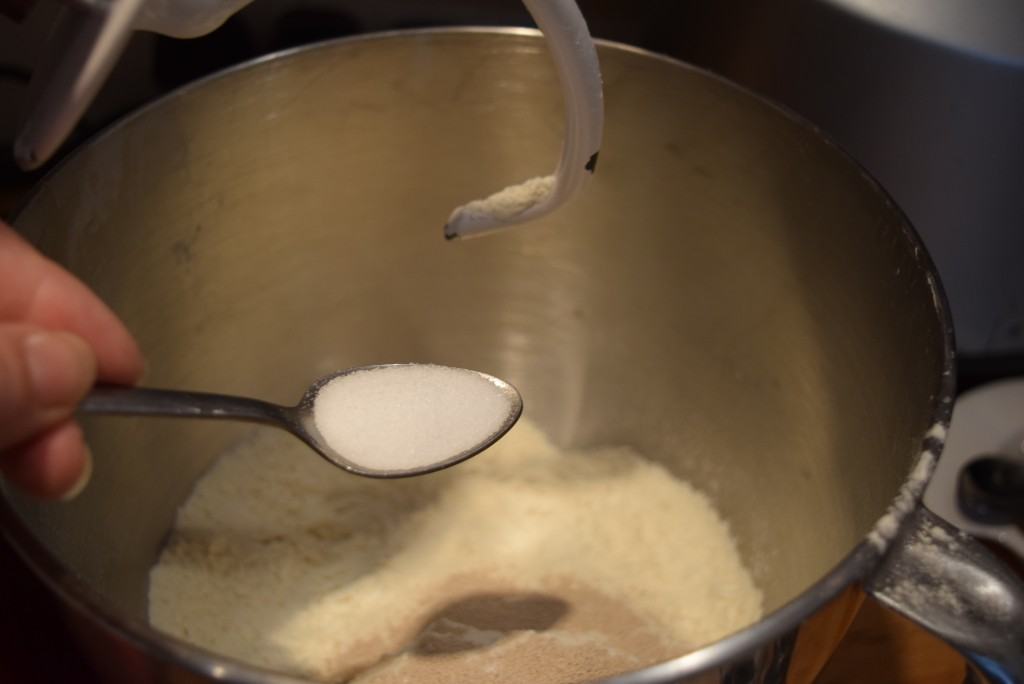 Give these dry ingredients a stir, or a quick mix with the dough hook. In a jug or small pan, measure out the honey, milk, water and butter. Give this a burst of about a minute in the microwave or until the butter is just melted.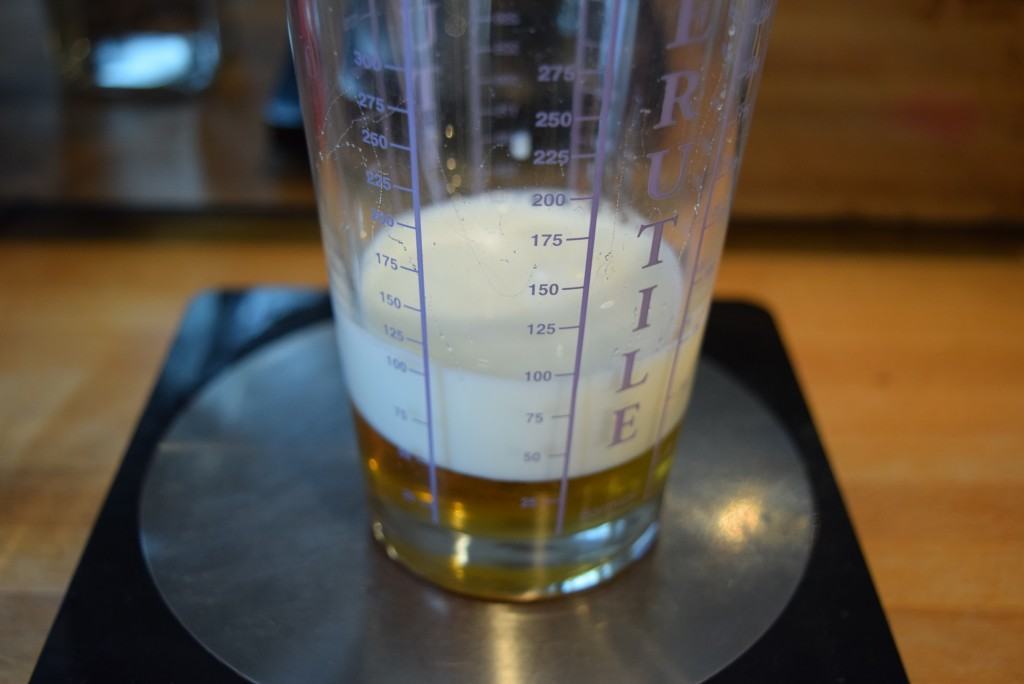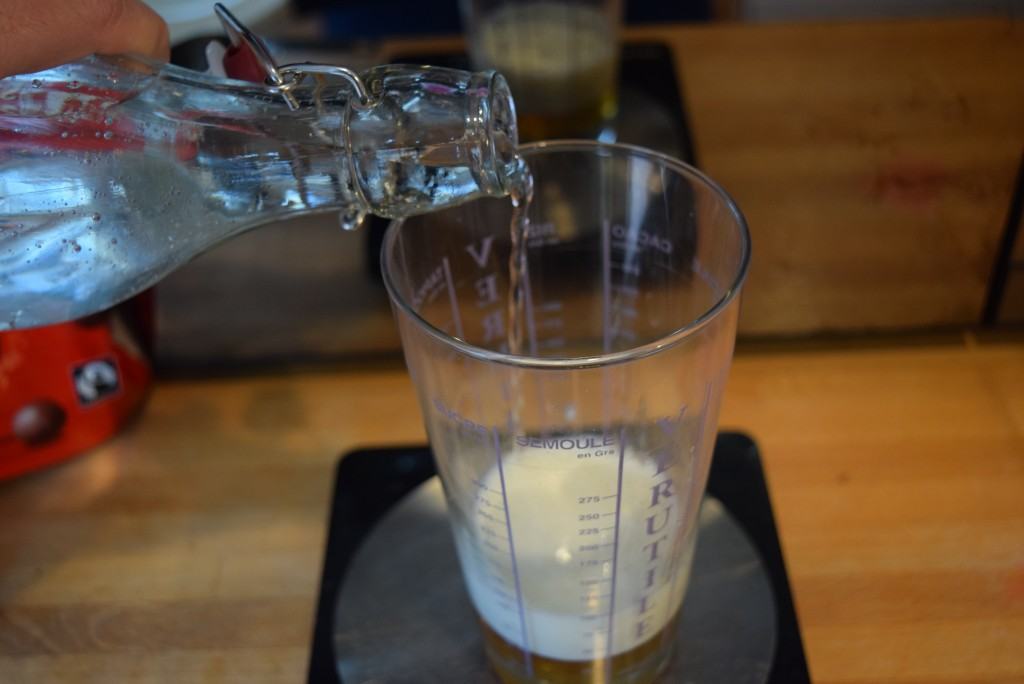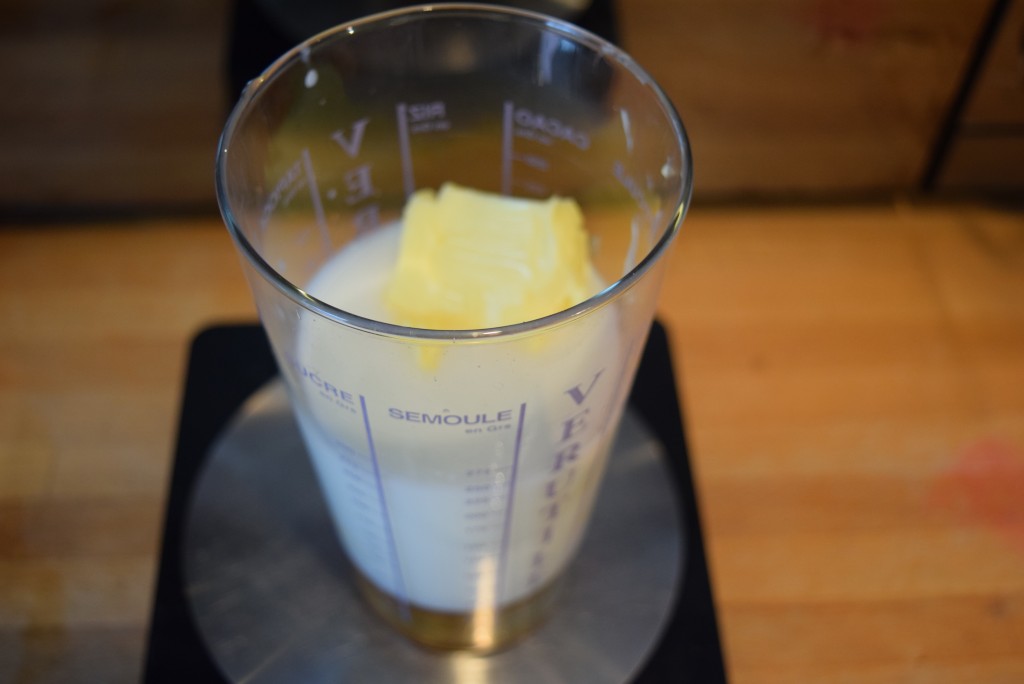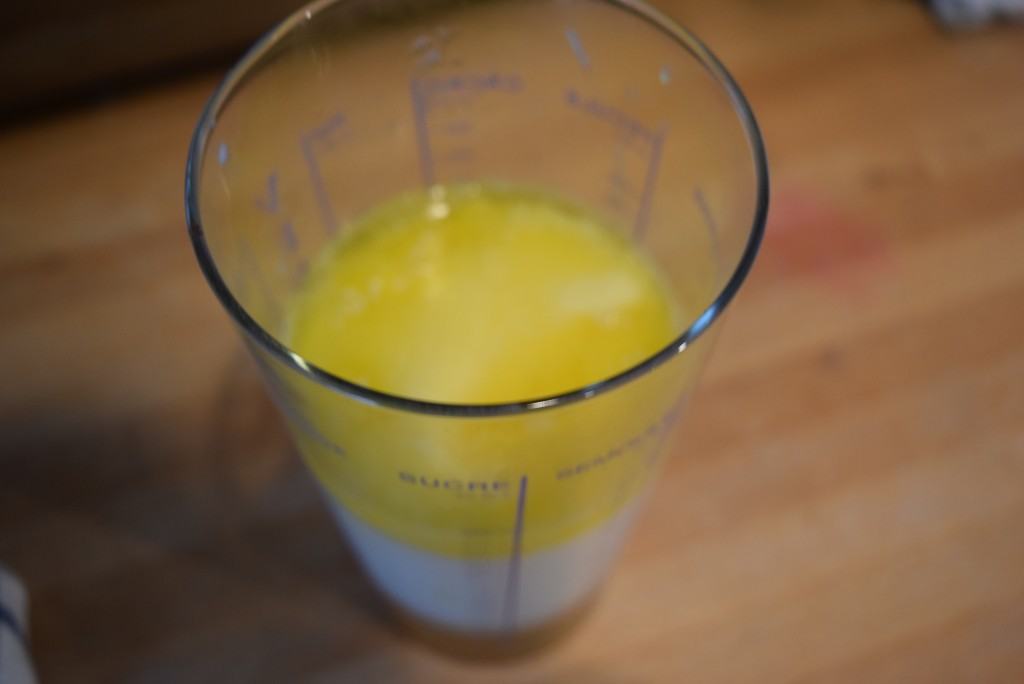 Pour this buttery liquid into the dry ingredients, add the egg then mix until a very soft dough is formed.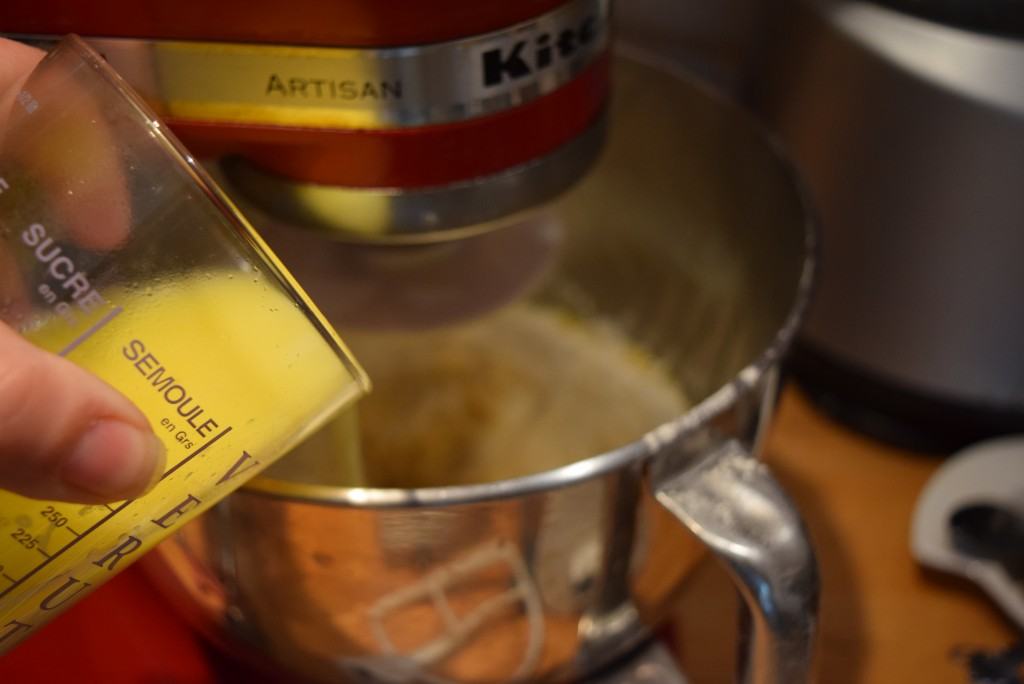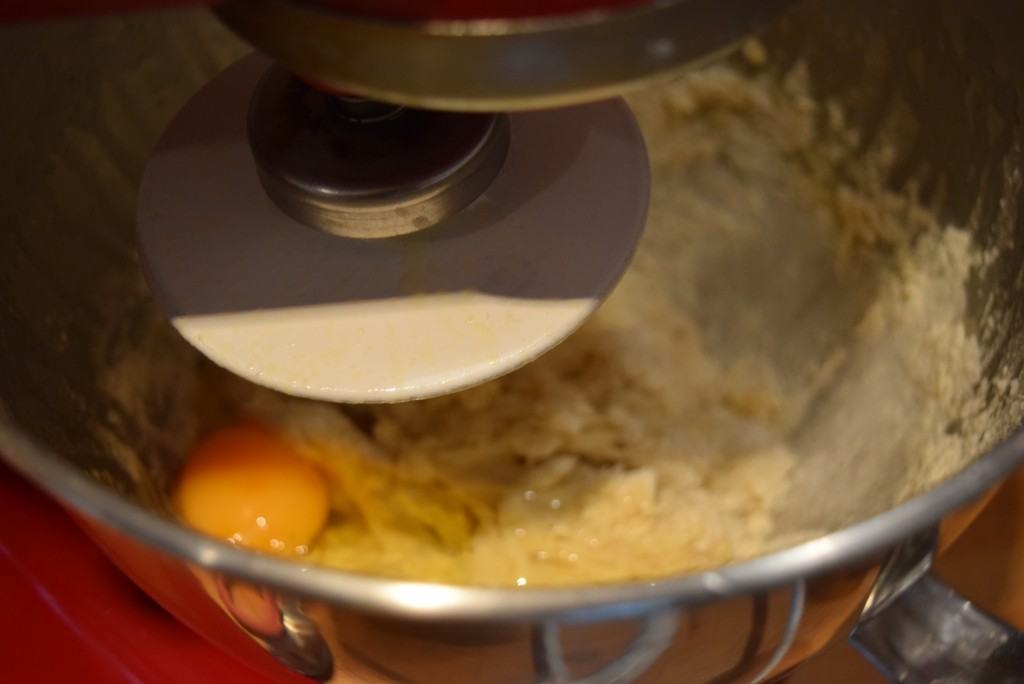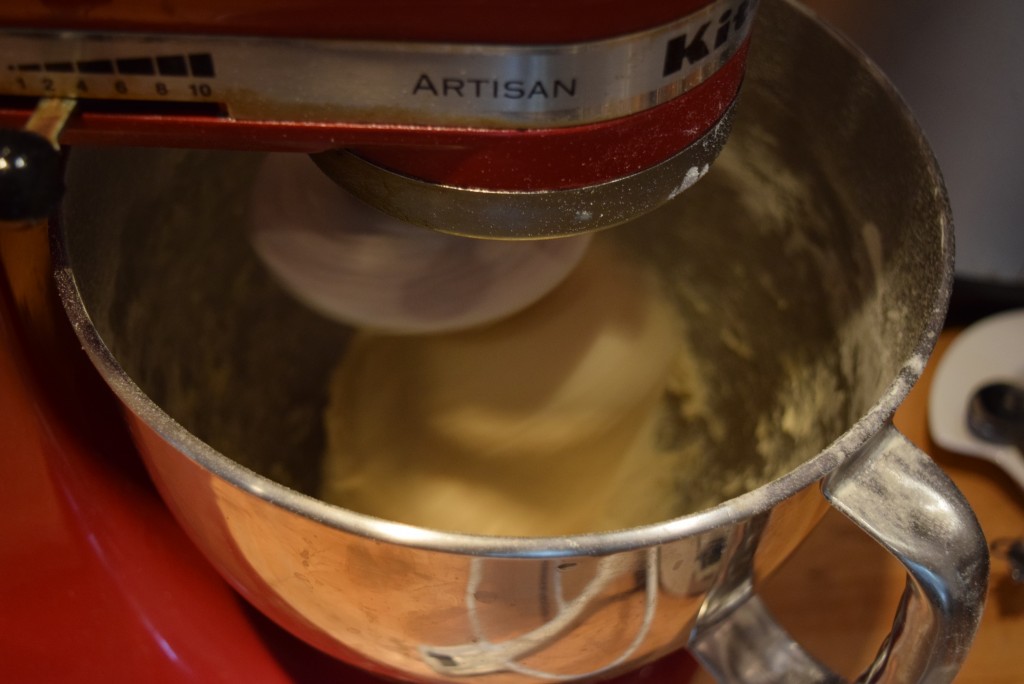 Knead this for 3 to 4 minutes in your mixer or by hand on a floured work surface. The dough is v soft, but if it's too soft *like trying to knead slime* add a tablespoon or two more flour. The dough is ready when it's soft but no longer sticky.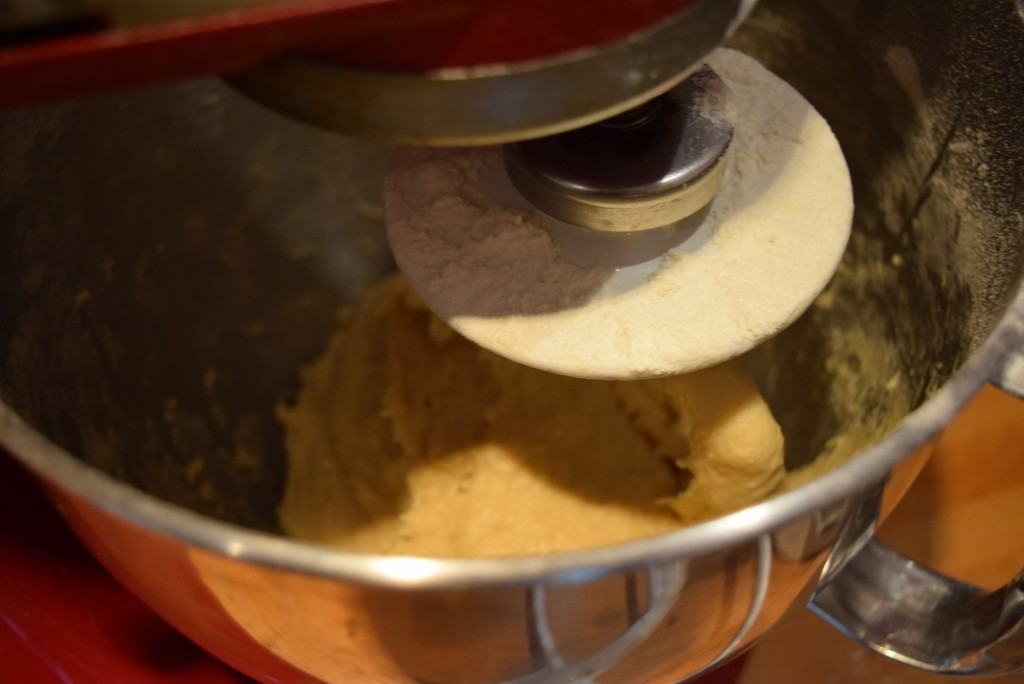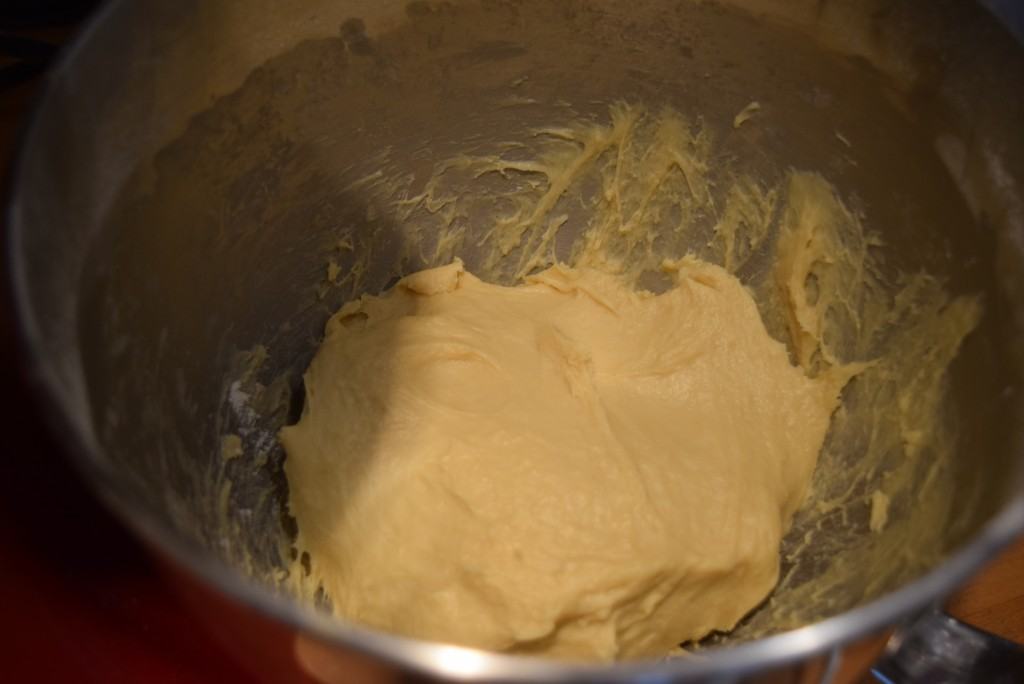 Wrap the ball of buttery, eggy dough in cling and leave on the counter for 5 minutes to rest.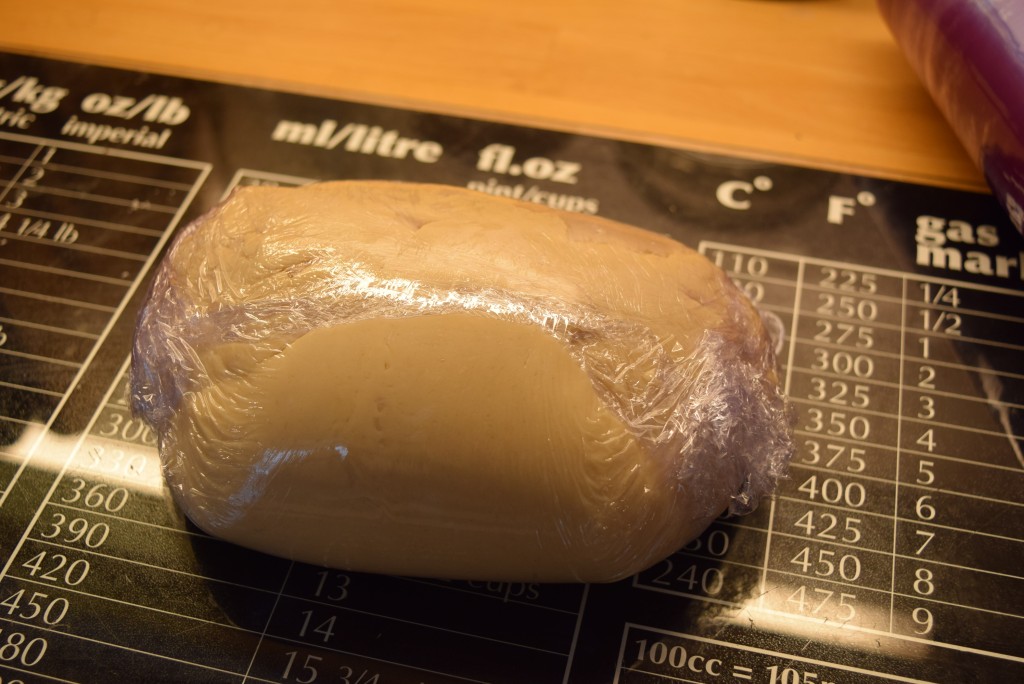 At this stage, heat your oven to around 100 degrees fan assisted. Unwrap the dough and give it a quick knead on a super floured work surface. Next, divide the dough into 12 equal pieces. This is much easier said than done, as I just don't have that preciseness in my nature. See how my balls are unequal and quite rubbish looking. Don't panic though, wait until you see the end results.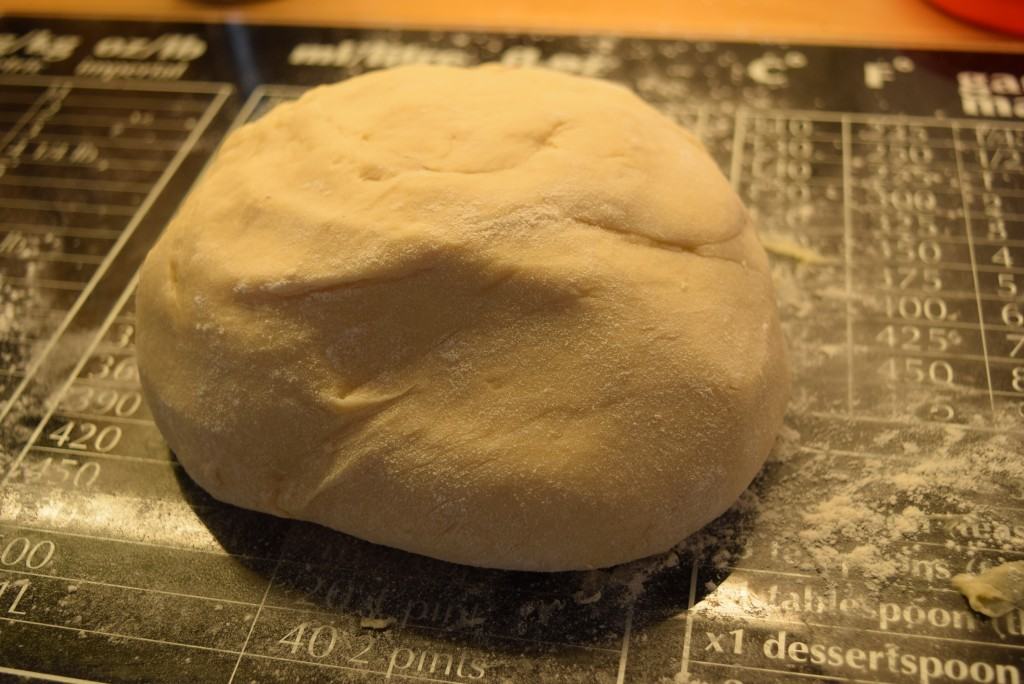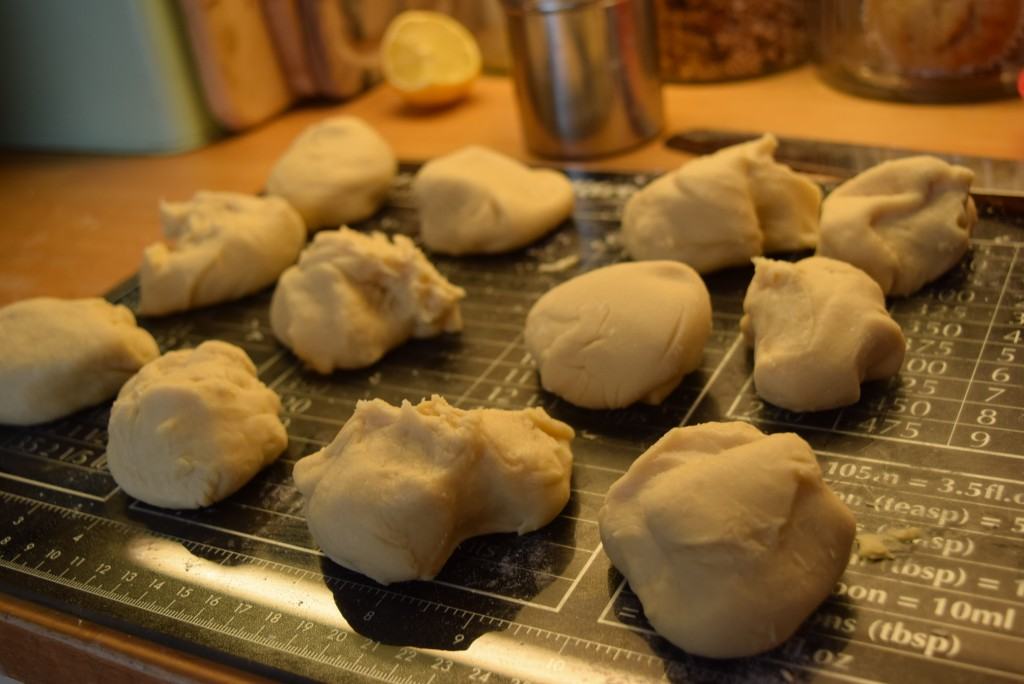 Roll each *messy* ball into a smart round bread roll shapes and add to a good sized buttered/oiled baking tin.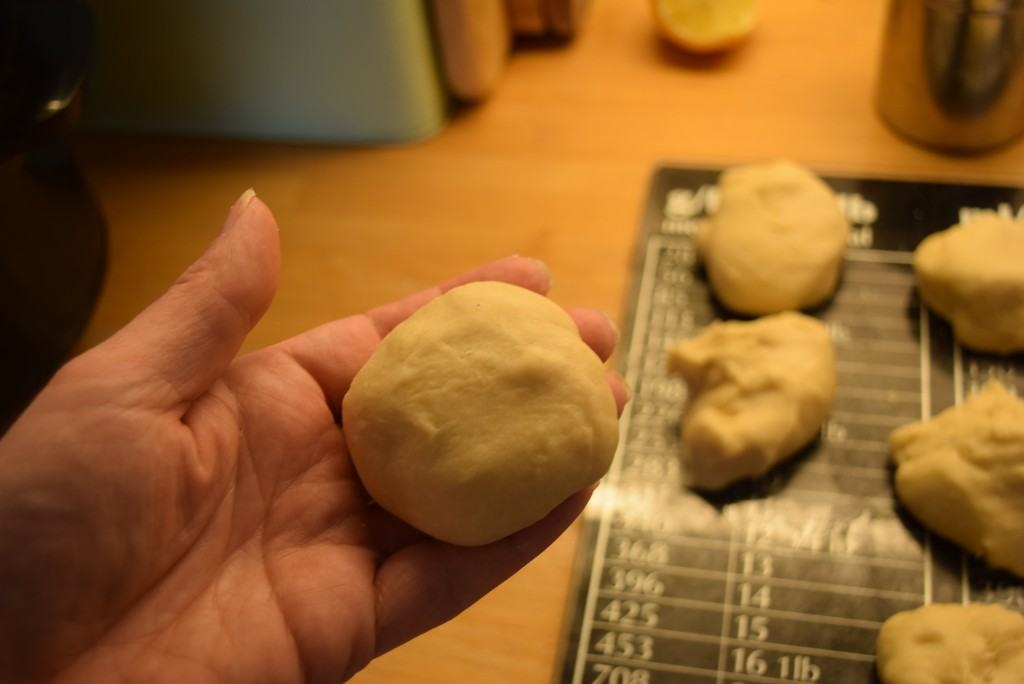 You haven't had to endure a hand shot in a while, so I am not going to apologise for my podgy palms.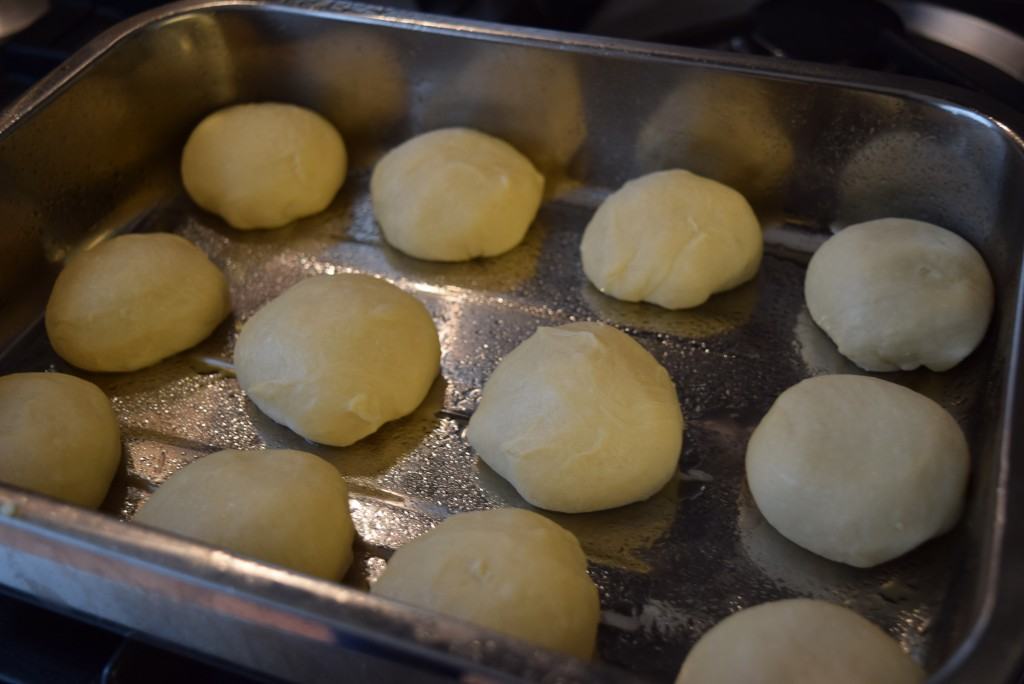 Melt a couple of tablespoons of butter and brush the tops and sides of your rolls. Cover the whole tin in a clean tea towel then put it in the oven, turning the oven off as you do so. Leave the covered rolls in the oven for 25 minutes, not sneaking a peak until the timer has gone off.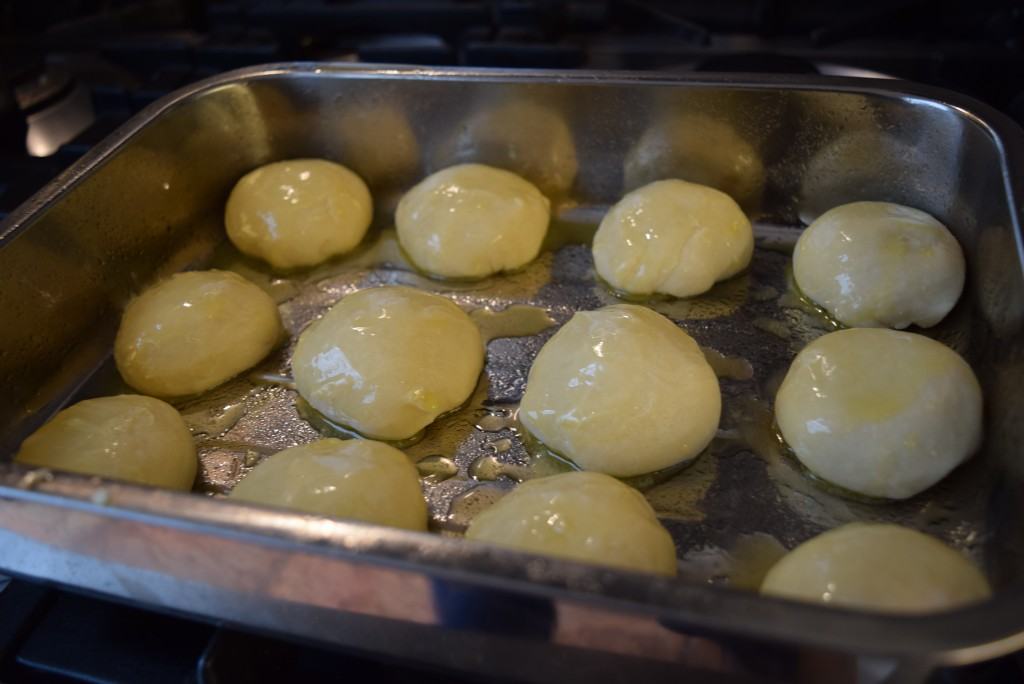 Virtually fat free, these are not.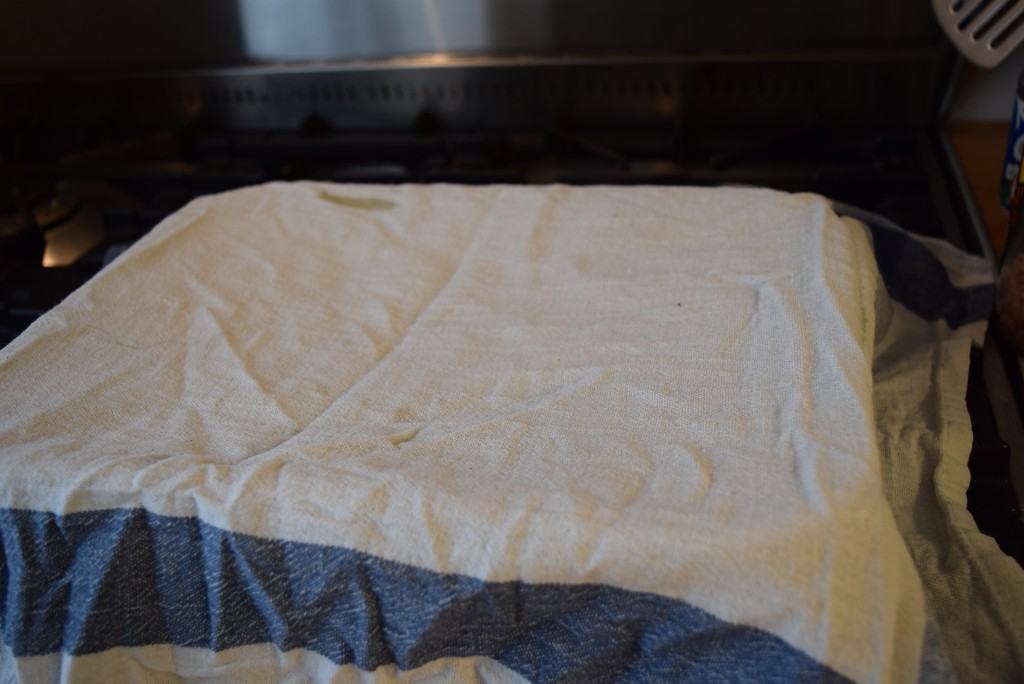 After the exciting 25 minute rising time, remove the rolls and peak under the tea towel to see 12 beautifully risen doughy balls awaiting you. Turn your oven back on to around 160 to 170 degrees fan assisted. Wait for it to pre heat then pop the uncovered rolls back in the oven for around 20 to 22 minutes.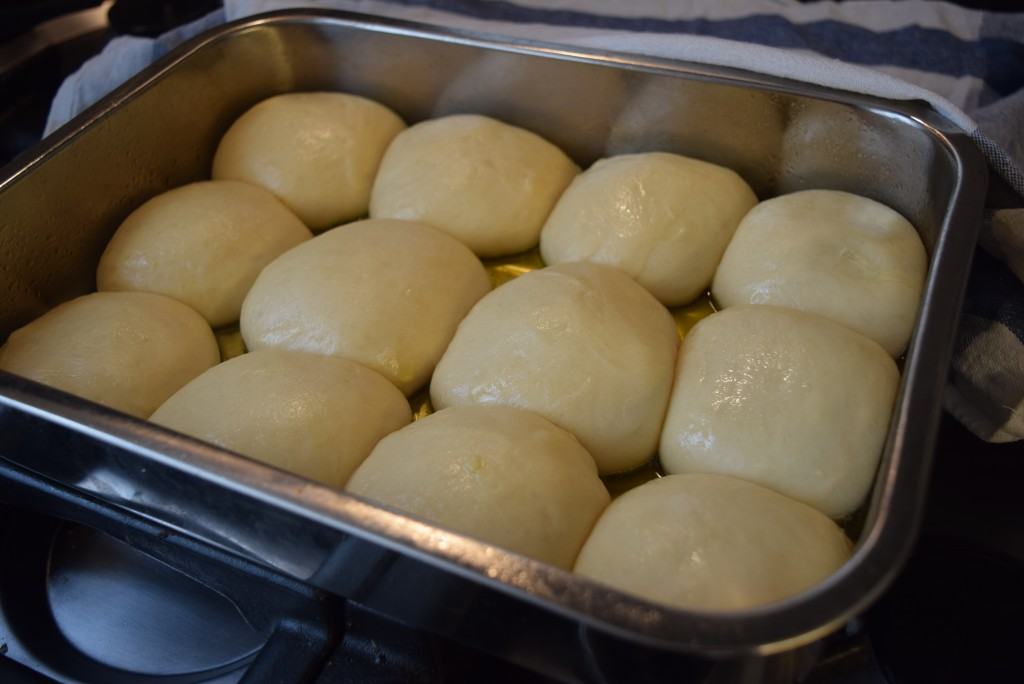 The rolls are cooked then they are turning a wonderful golden brown and they feel hollow when tapped.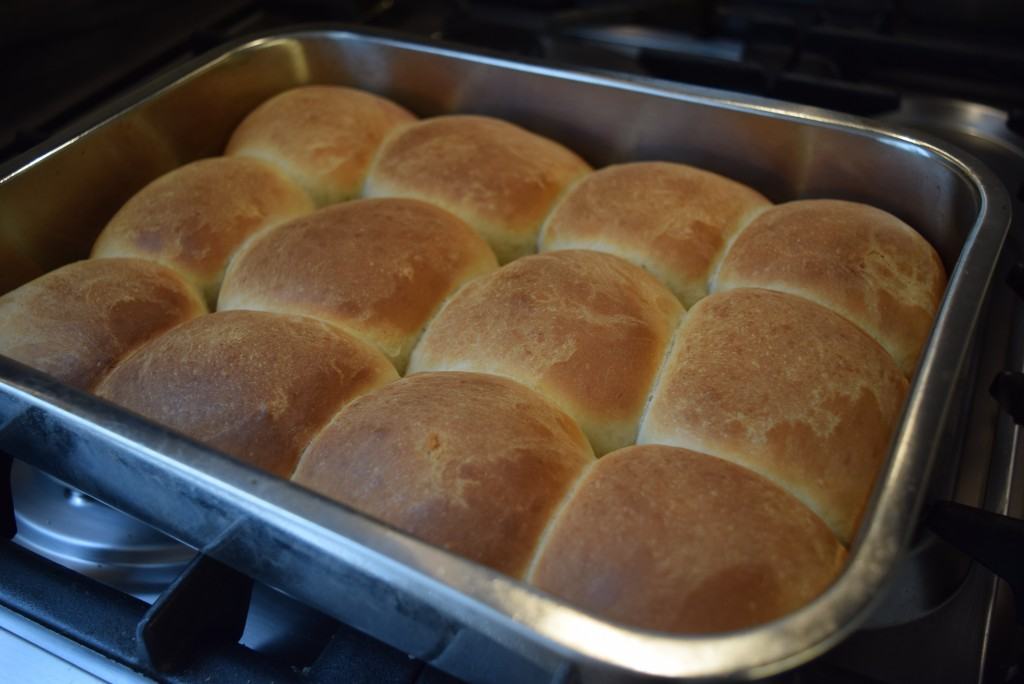 Slapping any hungry hands away from your fragrant baked goods, use the last of the melted butter to glaze the hot rolls. Serve them while still lovely and warm.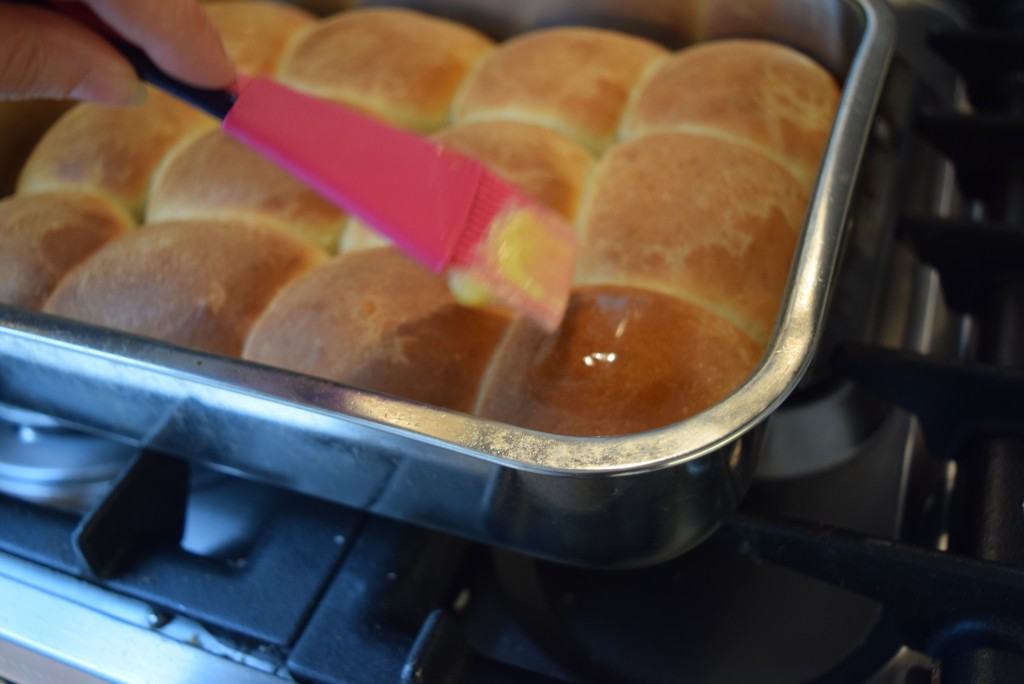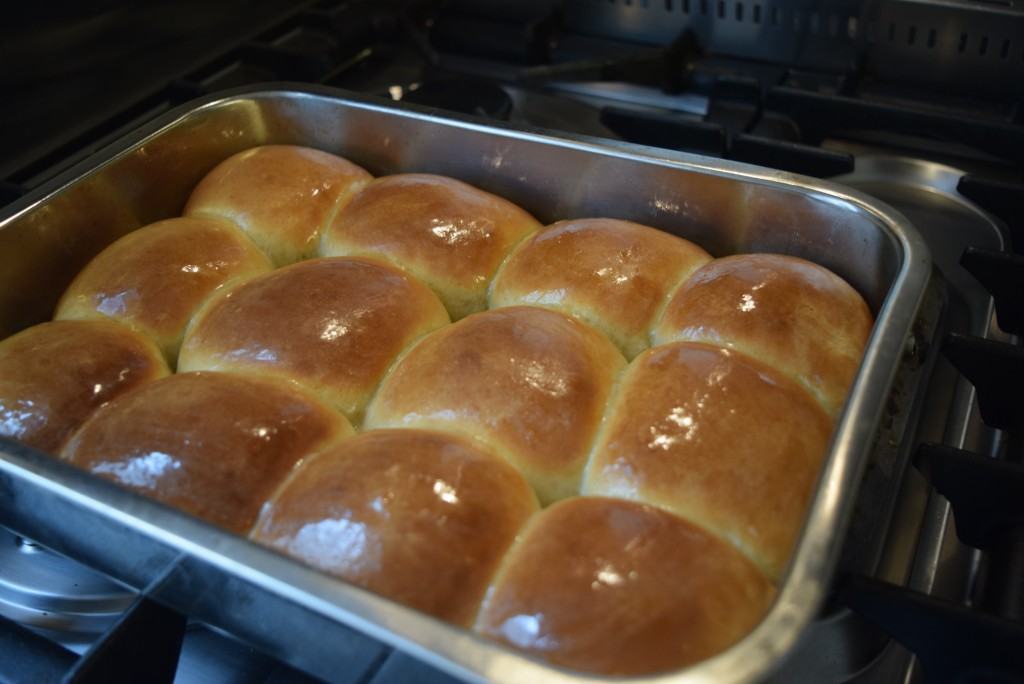 If you have any left over *ha ha*, just pop them in the oven for a couple of minutes to re heat.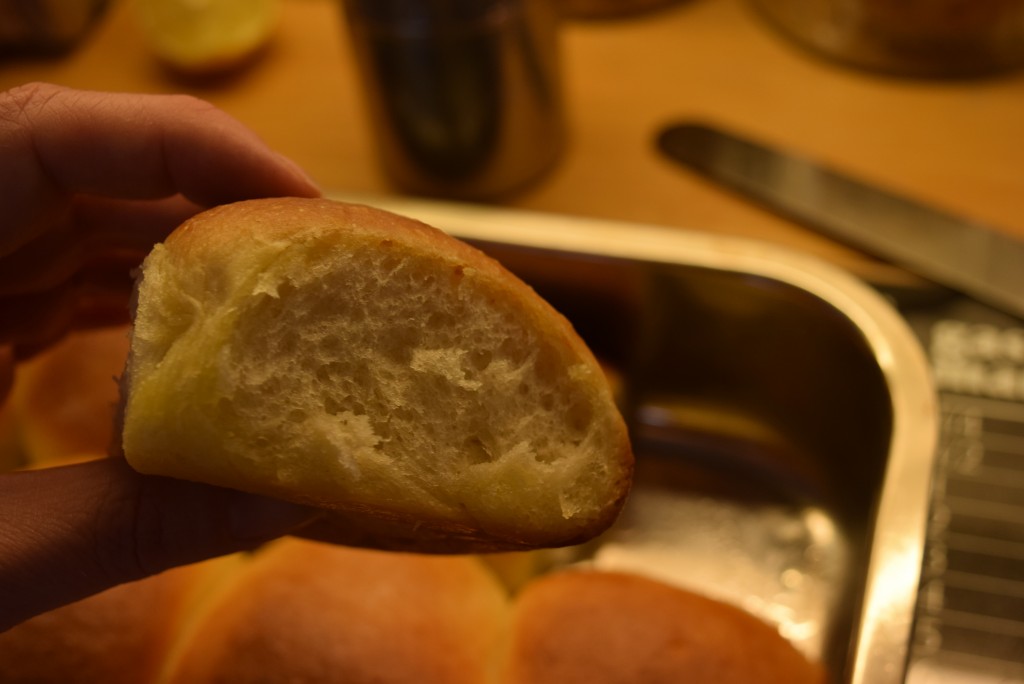 These rolls are soft, fragrant and oh so tasty. And they are in your tummy within the hour, how brilliant is that.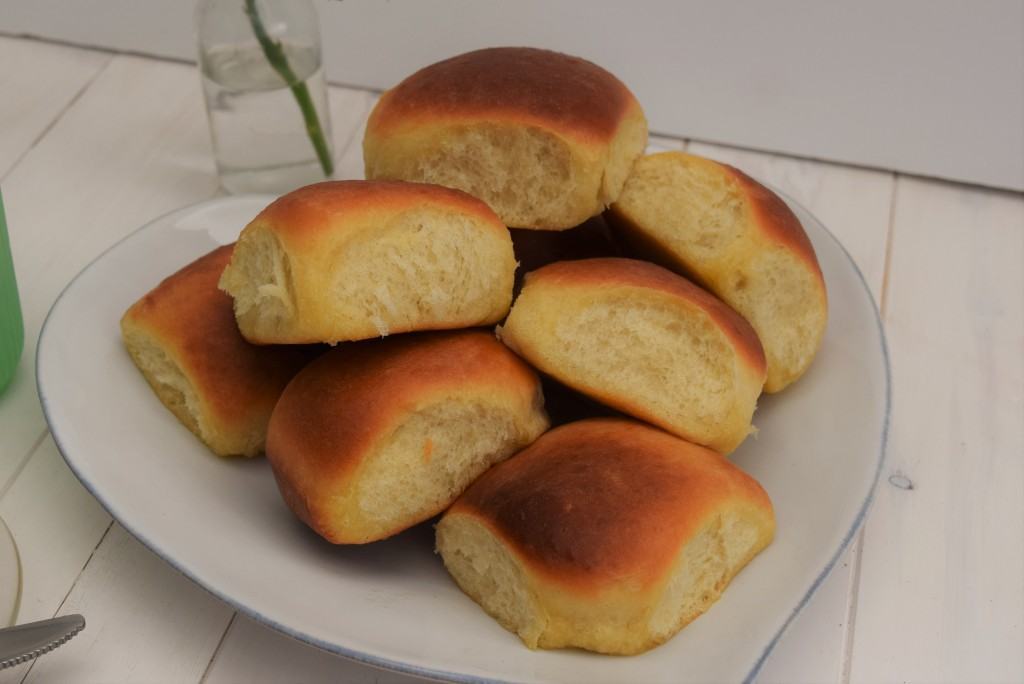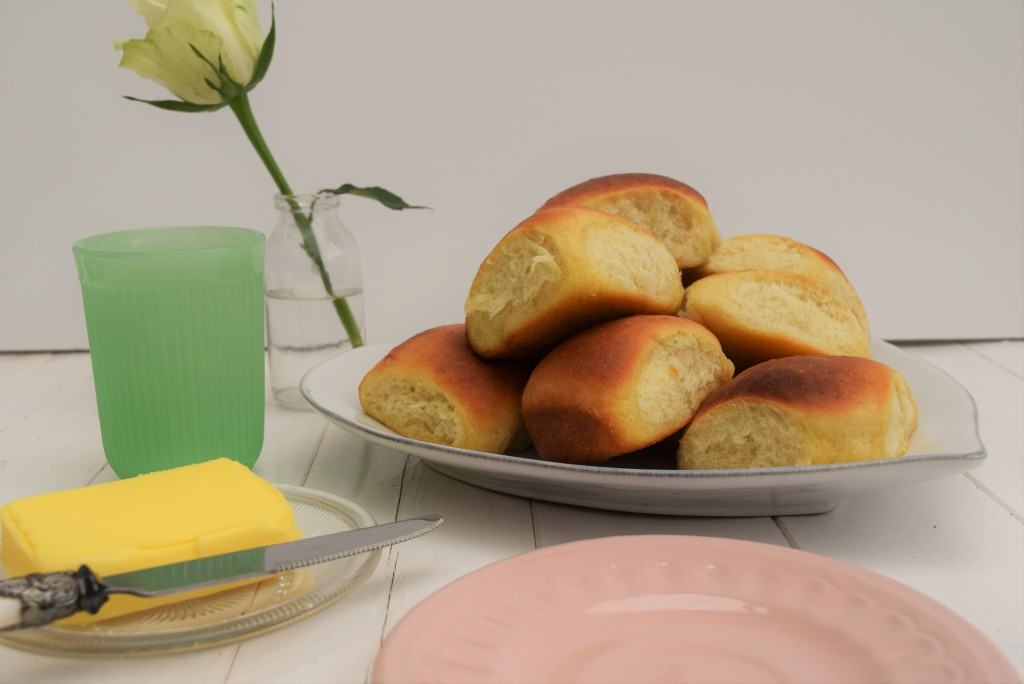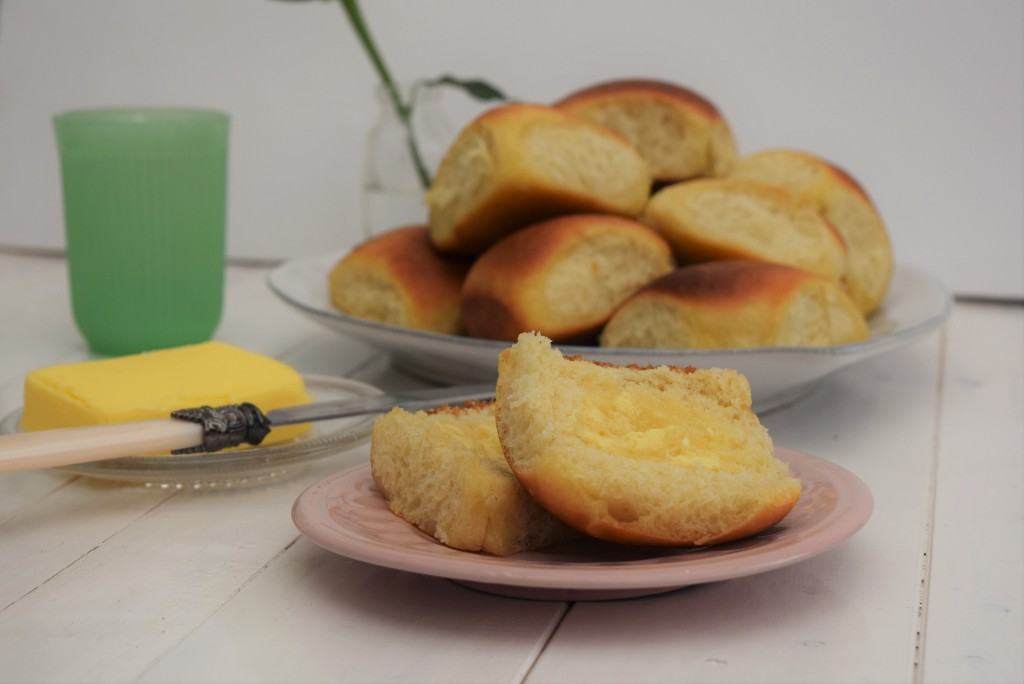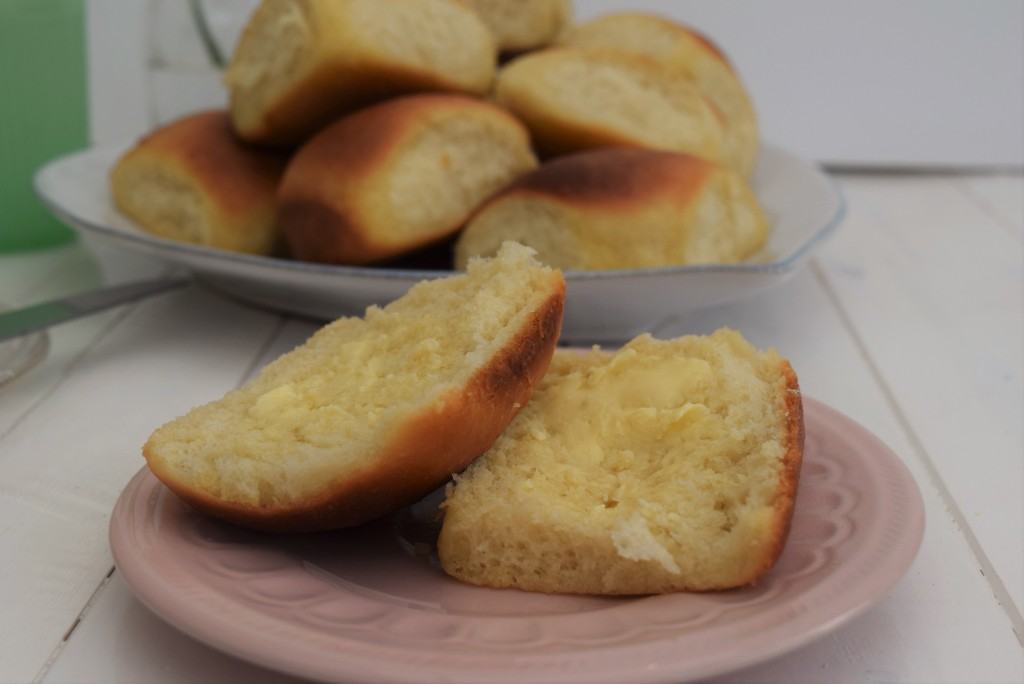 If you have been put off making your own rolls in the past, fear no more. As you can see, these couldn't be much simpler if they tried. The only bad thing is you may want to eat them all at once. That's no bad thing, but you have a slight bread based spare tyre if you do. So share the love with these One Hour Rolls and you will definitely get some love in return.
Lucy x
One Hour Bread Rolls Recipe
Makes 12 rolls
You will need a stand mixer with a dough hook or minimal elbow grease
500g Plain white or bread flour
1 x sachet dried yeast
1 teaspoon salt
60ml honey
60ml milk
125ml water
60g butter
1 egg
40g additional butter, melted for glazing the rolls
Pre heat the oven to 100 degrees fan assisted.
In a large bowl or the bowl of your stand mixer add the flour, dried yeast and salt, and mix.
In a jug or small saucepan, add the honey, milk, water and butter. Melt in the microwave for around 1 minute or in a pan until the butter is just melted. Leave to cool for 3 or 4 minutes then pour into the dry ingredients, add the egg and then start to mix with the dough hook or with a wooden spoon. Once the dough is formed, knead by hand or machine for around 3 to 4 minutes. If the dough is too sticky add a couple more spoonfuls of flour.
After the kneading, wrap the dough in cling film and leave it to sit for 5 minutes on the work surface. Once this time is up, remove the cling and divide the dough into two pieces. Cut each half into six and roll each piece into a ball, ensuring any seam is on the bottom of the ball. Oil or butter a baking tin then place each ball of dough side by side in the pan. Melt the extra butter and brush each roll on the top and sides. Cover then pan in a clean tea towel and put it in the oven to rise, turning it off as you put them in, and leave for 25 minutes.
Once the rising time is up, remove the rolls from the oven, turn it back on to 160 to 170 degrees fan assisted. When the oven is up to temperature, place the rolls back in, without the tea towel, for 20 to 22 minutes or until golden brown and cooked through. Whilst they are still warm brush with the last bits of melted butter and leave to cool slightly before eating them all/sharing them with your family and friends.