Orange Gin Fizz Recipe
It wouldn't be Cocktail Friday without mentioning Gin now would it? Oh come on, it was whisky last week, so that's a whole Cocktail Friday gone by without a Gin based recipe. And this week's cocktail is completely delicious *aren't they all* and is a festive take on a classic. So, here it is the Orange Gin Fizz.
I have always been slightly put off by a cocktail containing raw egg white. Until now. This Orange Gin Fizz is so smooth, creamy and fruity, I may only drink egg white based cocktails from here on in. I used the carton of pasteurised egg whites too, although I would have been just as happy to use a good free range egg as I am neither a) elderly *well not quite* or b) pregnant *absolutely no chance*. You don't even notice it has egg white in it, the fresh orange juice, gin and just a dash of Grenadine makes this a highly drinkable Cocktail Friday favourite. You had better start stockpiling Gin for the festive season as I have a feeling this Orange Gin Fizz is going to be very much in demand.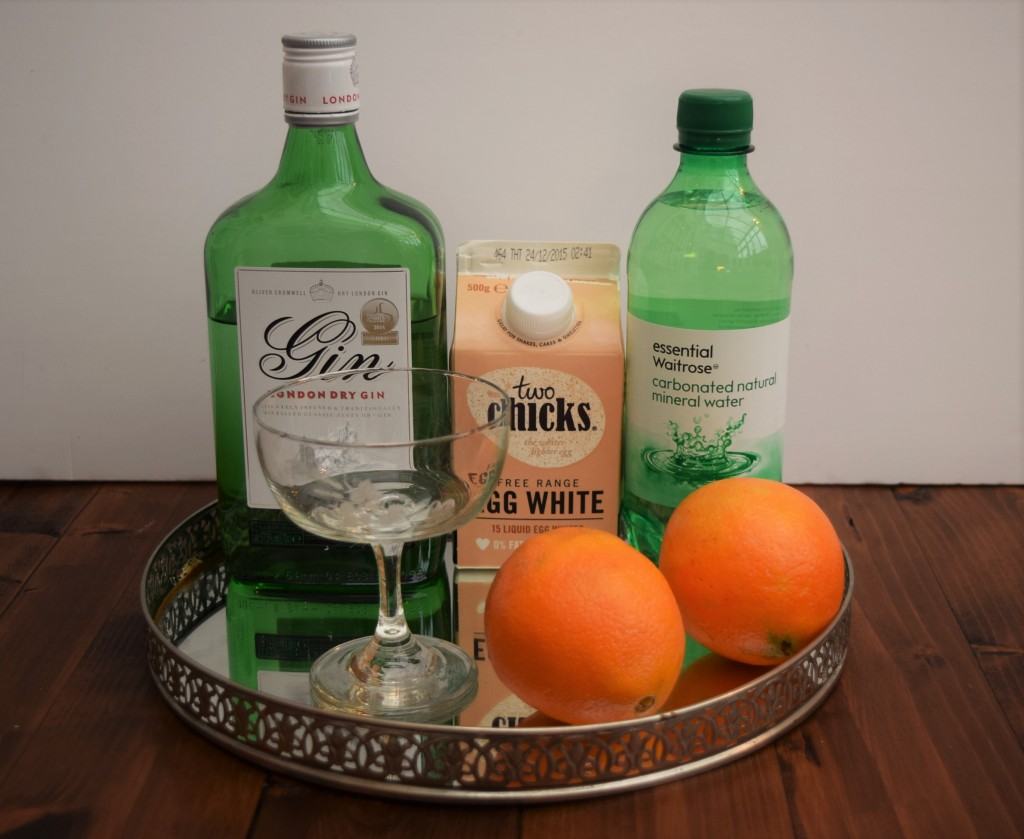 Here's the lovely orange based line up. Without the important Grenadine, so important is it, I forgot it all together so it gets a publicity shot all of it's own.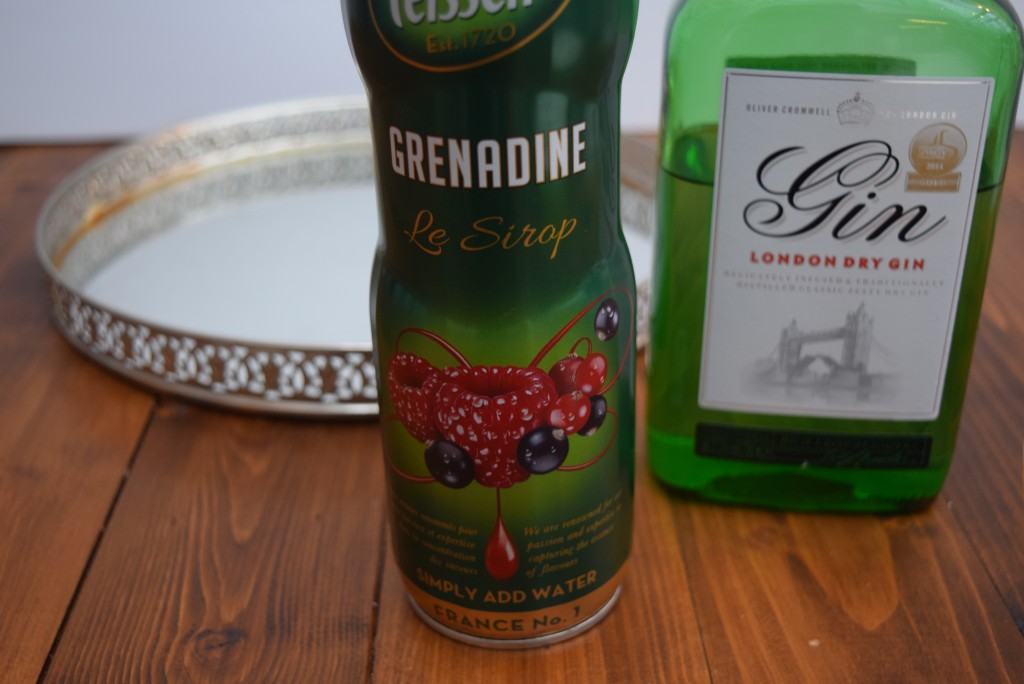 In my defence I had a terrible cold and an even worse hangover when I photographed this cocktail, so apologies for any slackness. Make a start with this wonderful drink by taking your cocktail shaker and adding a good handful of ice.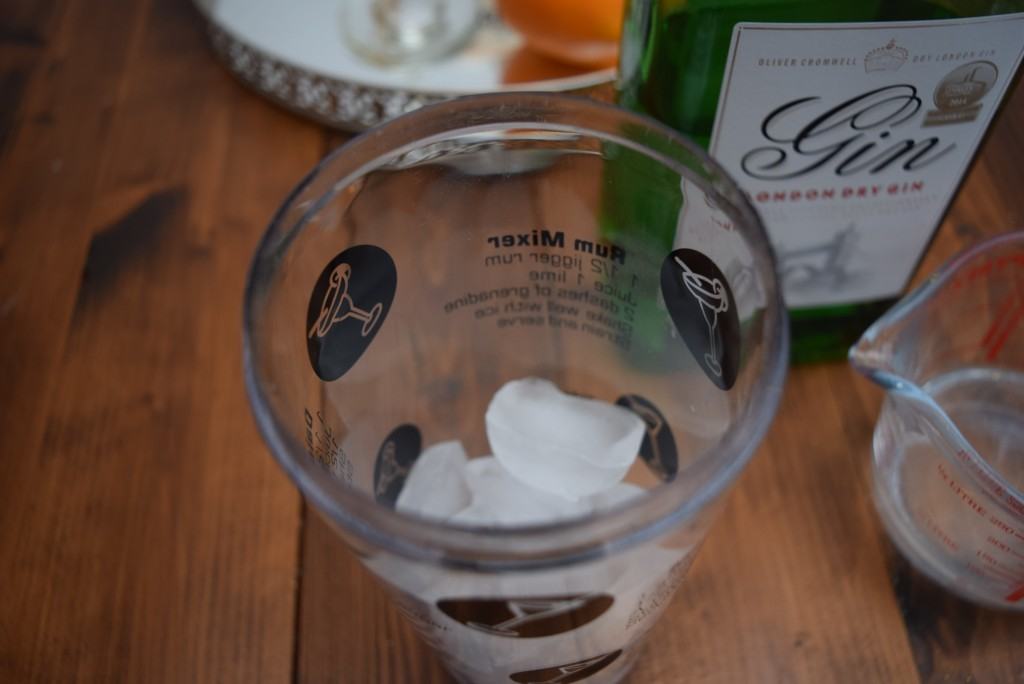 Measure out your Gin and pour onto the ice, along with the egg white. I used two tablespoons of the cartoned variety.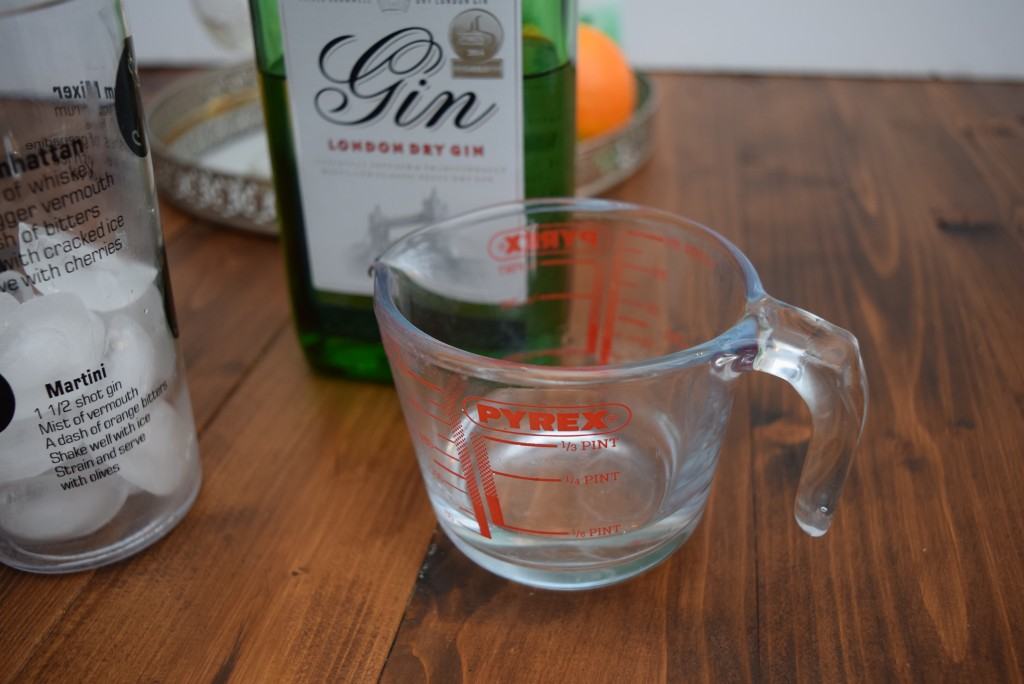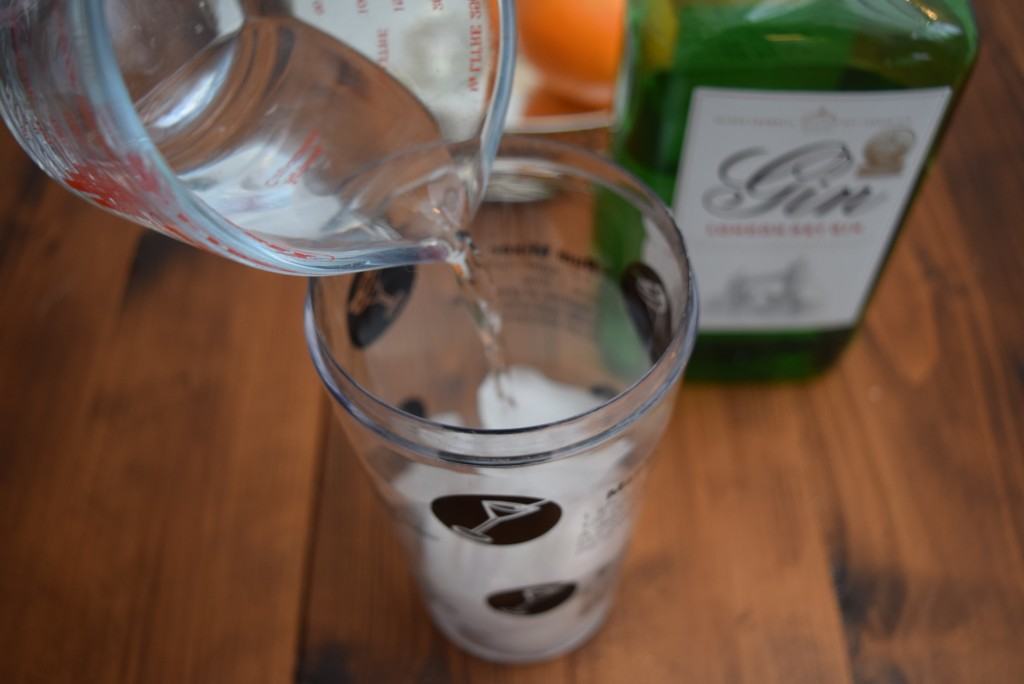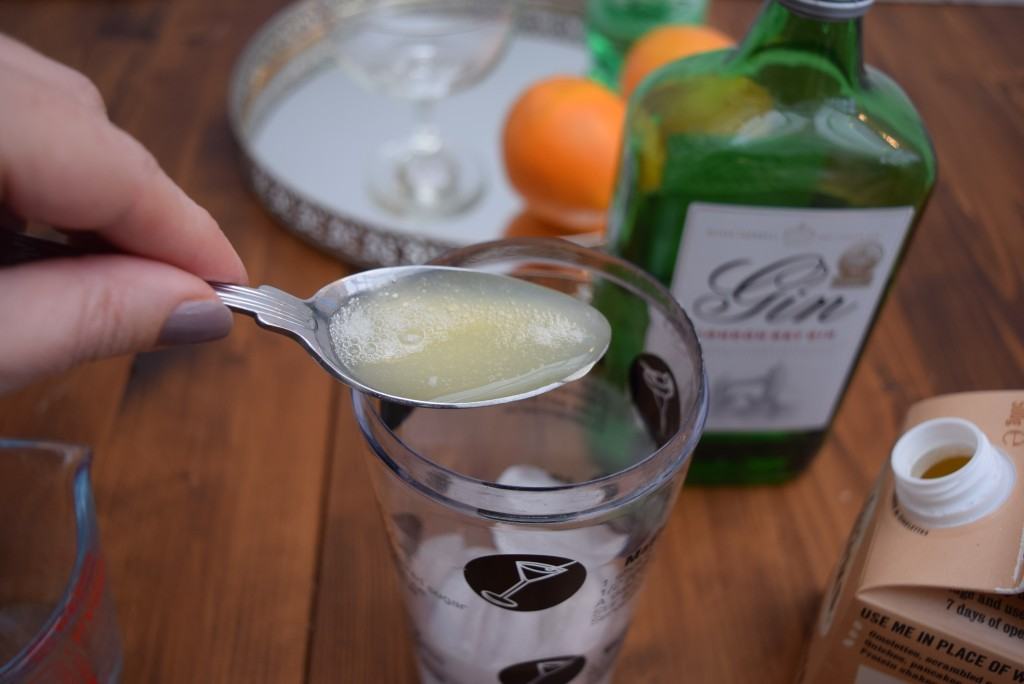 Next, squeeze a couple of large oranges to yield around 100ml to 125ml of juice. Then pour this into your shaker.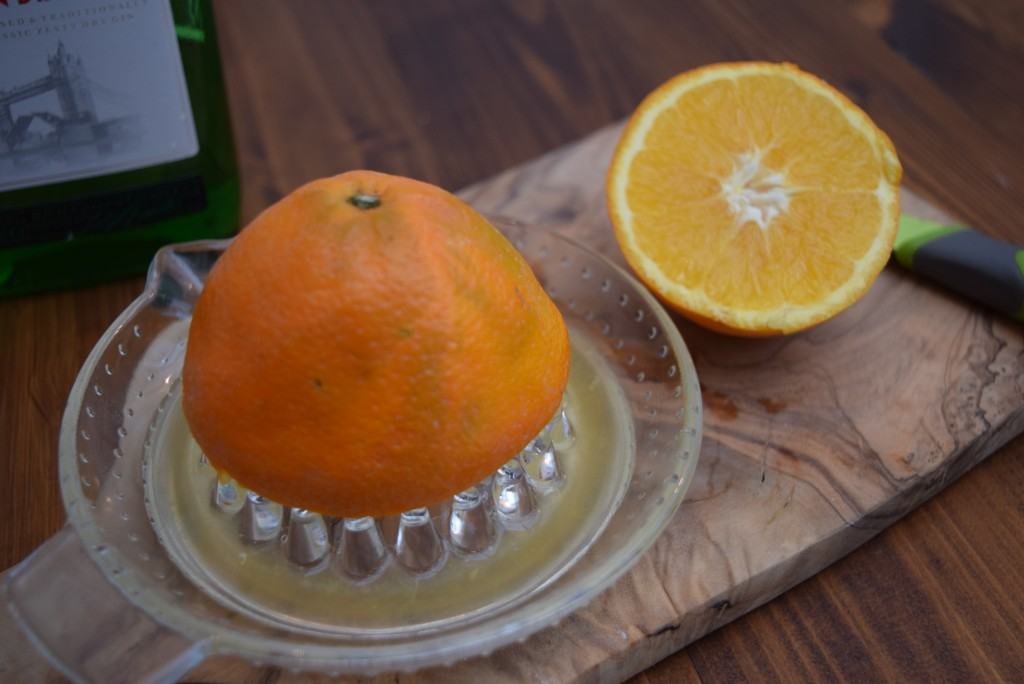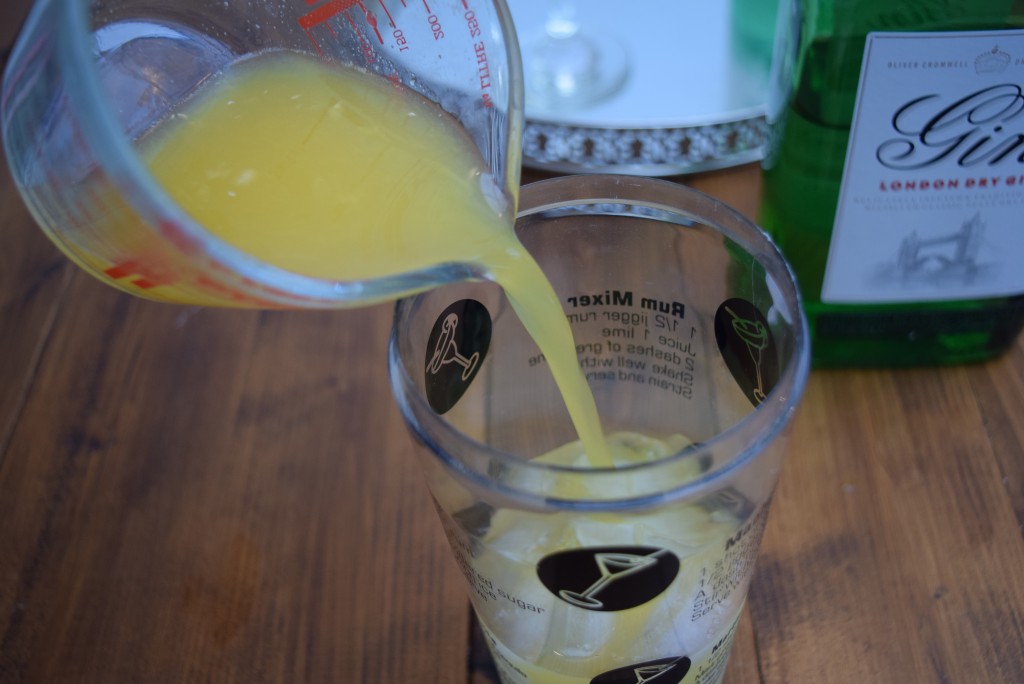 Next up, add the dash of the forgotten Grenadine then pop the lid of your shaker on.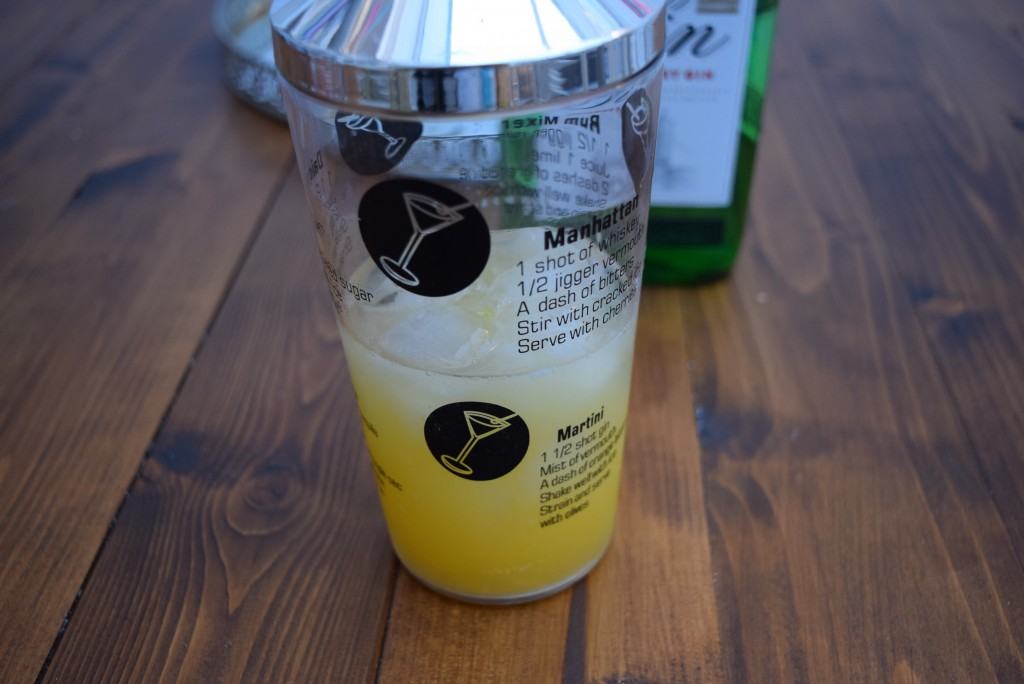 So now it becomes strenuous. Take your cocktail shaker and shake for 3 whole of your English minutes. 180 seconds if you please. It does make your arms ache but I drafted Ben in to help on the promise I would share the end cocktail with him *I lied*.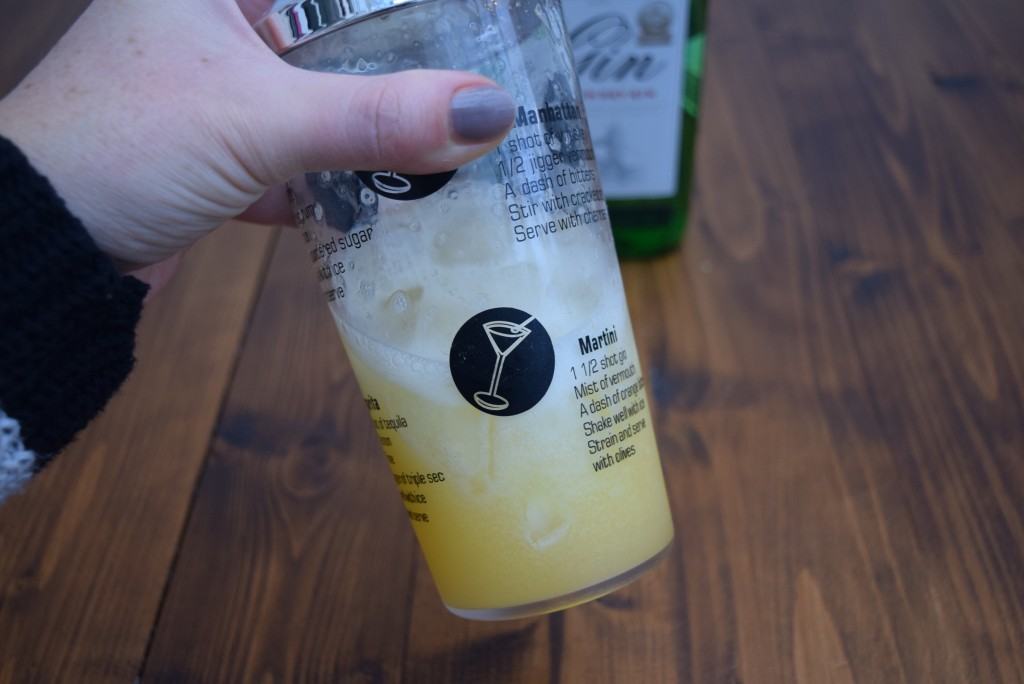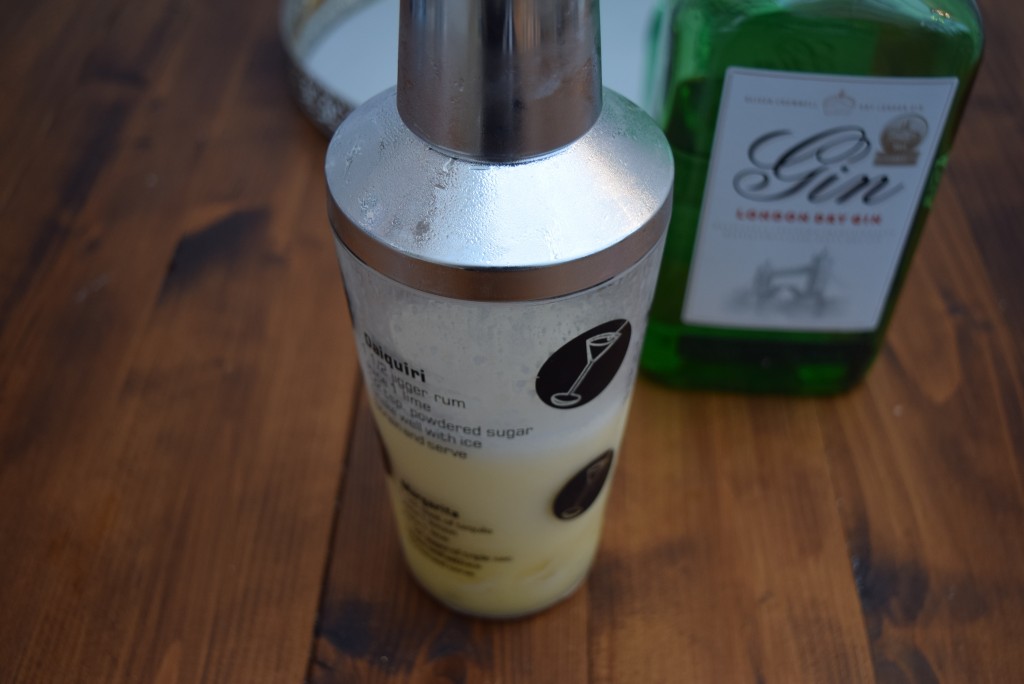 Your fully shaken-for-3-minutes cocktail should be beautifully iced and super creamy and frothy. Pour it into an elegant glass. Like so.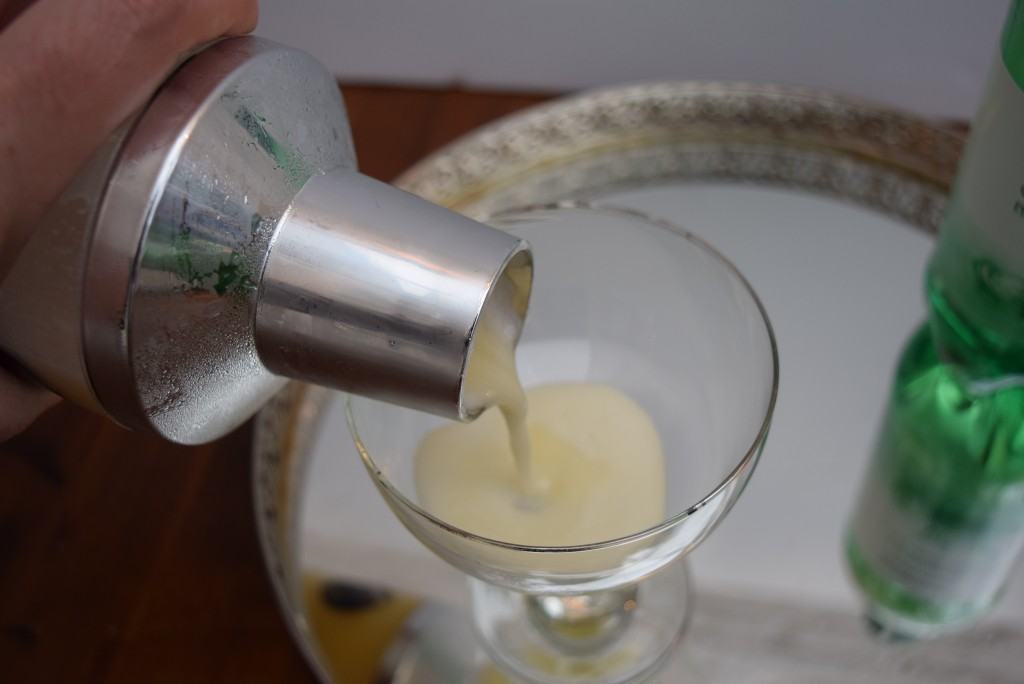 Top up with a splash or two of soda and then it's all systems go.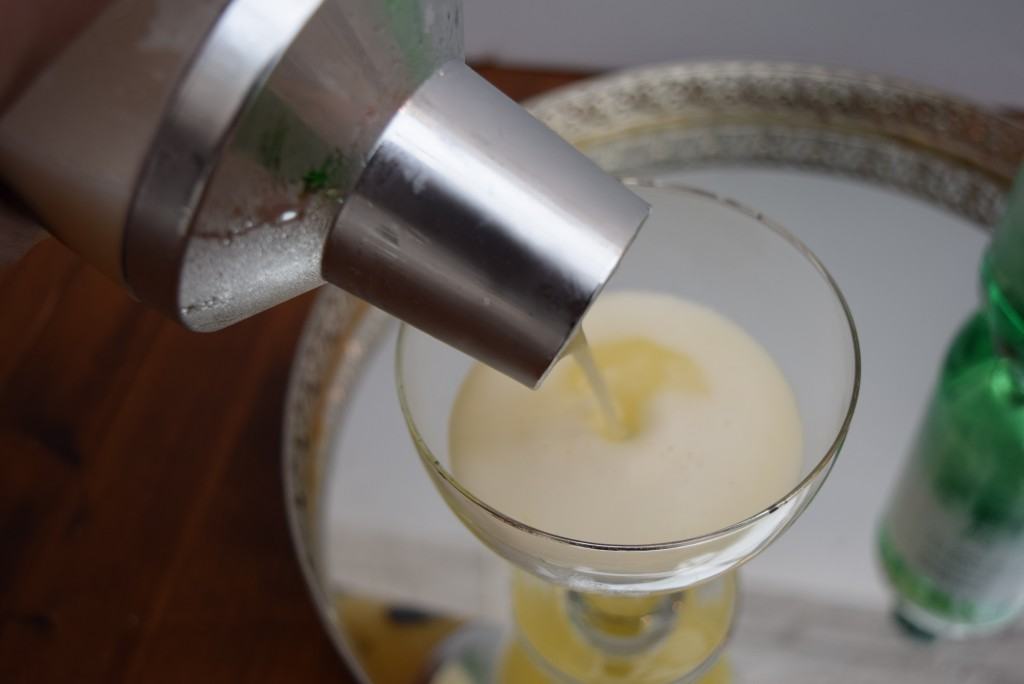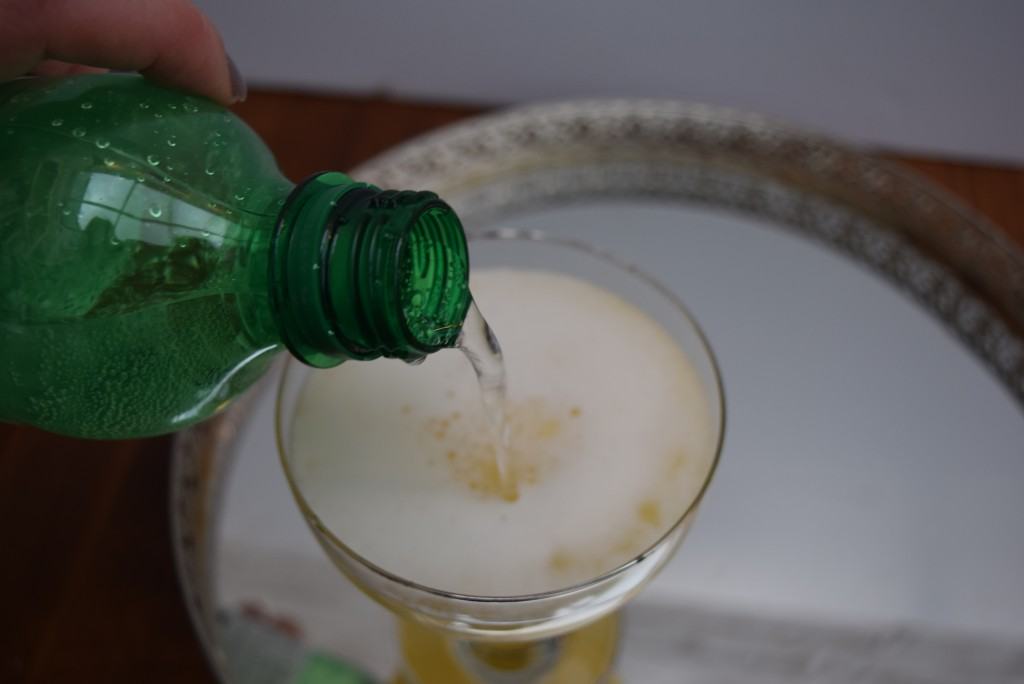 Try not to drink this down in one after all that effort you went to shaking it.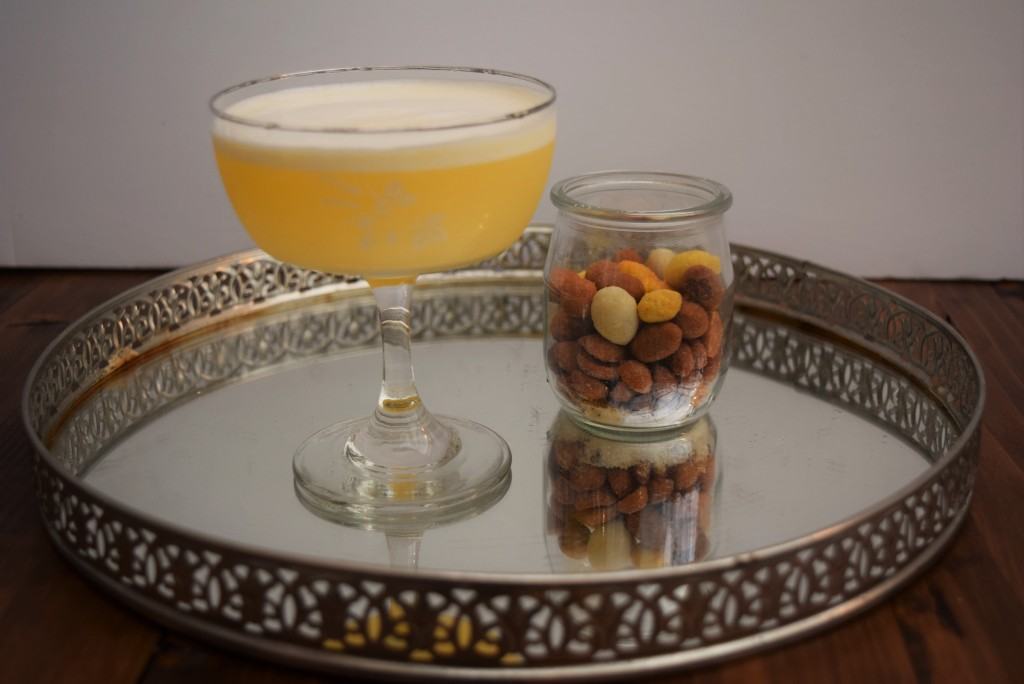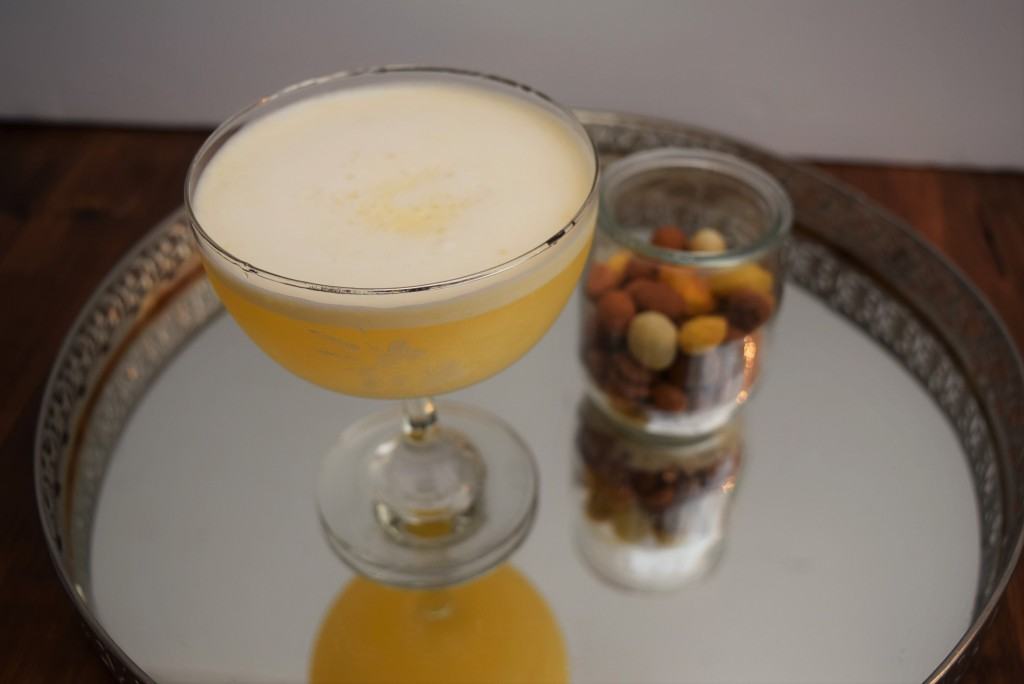 So creamy, yet fruity and light.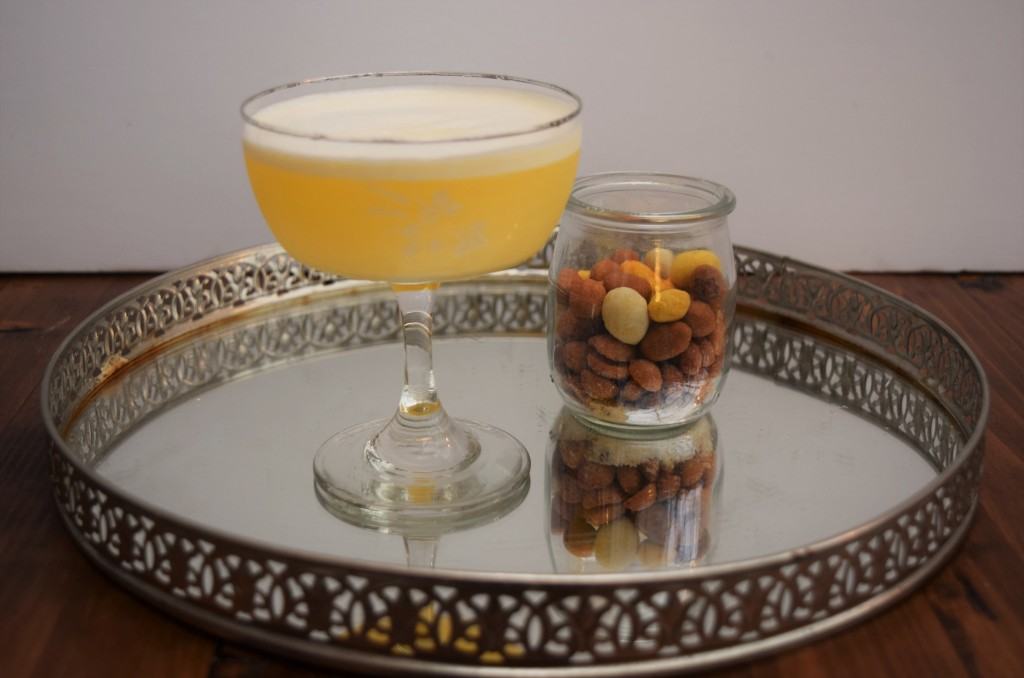 Oranges give this cocktail such a delicious festive flavour and are one of your five a day. I can't believe I have been missing out on such brilliant cocktails in the past because of my self imposed no egg white policy. What fool I have been. Don't make the same mistake as me and get amongst this wonderful winter treat as soon as humanely possible.
Have a restful weekend.
Lucy x
Orange Gin Fizz Recipe
Makes 1
You will need a cocktail shaker and a pretty glass
50ml Gin
1 egg white, I used whites from a carton but a good fresh free range egg white is fine too, as long as not for the pregnant or elderly
100ml to 125ml freshly squeezed orange juice or from a bottle if pushed
A dash of Grenadine
Ice
Soda water to top up
Take a cocktail shaker and add a good handful of ice. Pour in the big shot of gin, egg white and freshly squeezed orange juice. Add the dash of grenadine then shake for a full 3 minutes. The cocktail should be super chilled and frothy. Pour into a glass and sip this festive delight.