Ouzo and Lemonade Recipe
The amount of Ouzo we drank in Corfu I feel I should be an honorary Greek by now. I am the first at the bar when the Sambuca shots are being handed out so when faced with a very reasonably priced litre of Ouzo in our local supermarket, I whipped my euros out. Before we went away I had found a recipe for Ouzo and Lemonade, so having tried this on Greek soil, I am now super keen to share it with you.
This week's Friday Cocktail is high on taste, it's 'fun' and refreshing. What more could you ask for in a holiday based drink. One sip and you will feel you are anywhere other than a bloody rain soaked back garden on a grey August day in London. The liquorice flavour is diluted with the fresh tasting lemonade, adding a touch of fizz and zest. It has the traditional milky appearance of an Ouzo based drink, which made me feel quite sophisticated when drinking it, although, frankly on the sophistication front, I need all the help I can get. Ideally this should be sipped sitting in a shady town square whilst wearing a large sun hat, the Durrells style, but this is only an optional extra.
If you are off to the Hellenic region for your holidays or have a rogue bottle of Ouzo left over from holidays gone by, this Ouzo and Lemonade is definitely the Friday Cocktail for you this week.
There's my little bottle of Ouzo I snaffled in my suitcase home from Corfu. I would have preferred to bring a huge bottle, but, as usual, we were over our weight limit on baggage. I also brought the lemon which was growing on a tree outside our villa, so romantic and it barely weighed a thing.
Make a start on this holiday favourite by adding a good handful of ice to your glass and then pouring in the generous shot of Ouzo.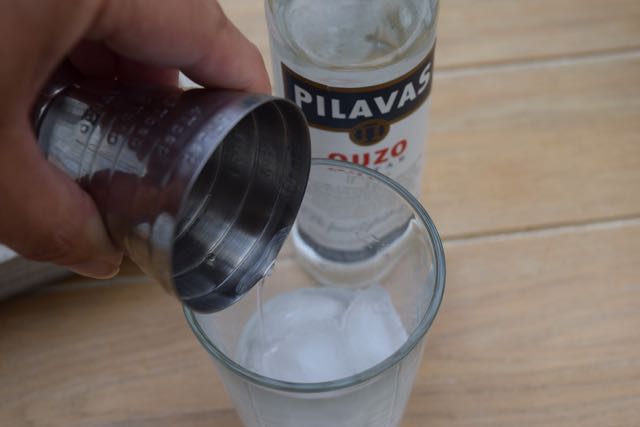 Simply top up with lemonade, stir then garnish with a slice of lemon, from a Greek lemon tree where possible.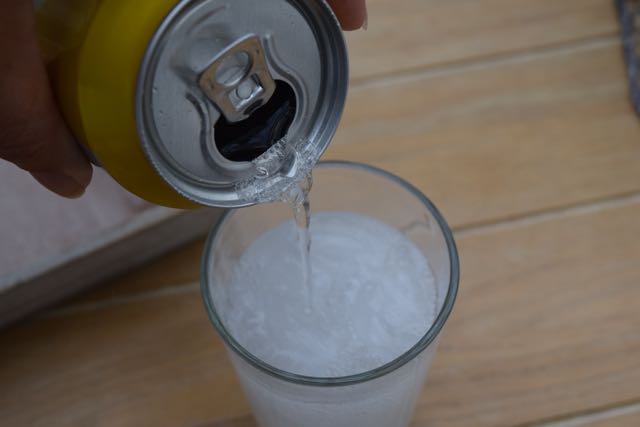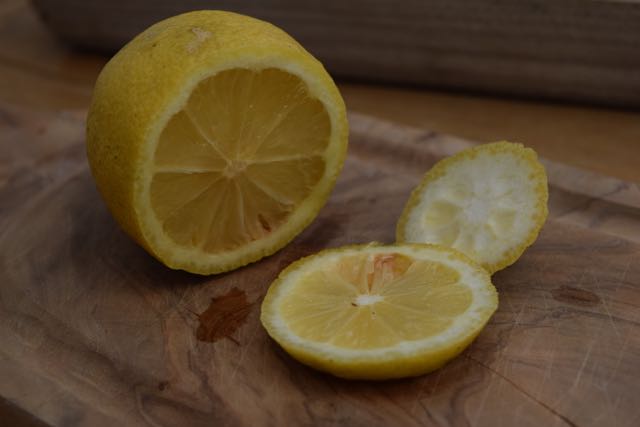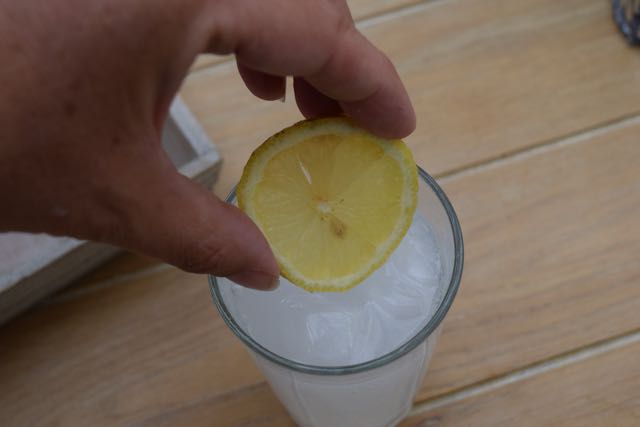 Sip this wonderful Ouzo and Lemonade and imagine you are sitting in a shady olive grove with the cicadas chirping.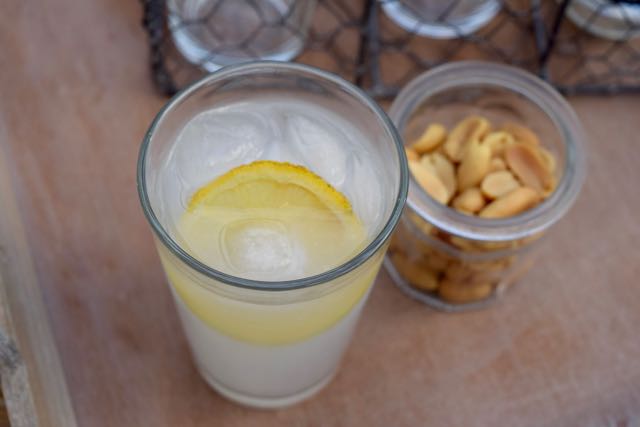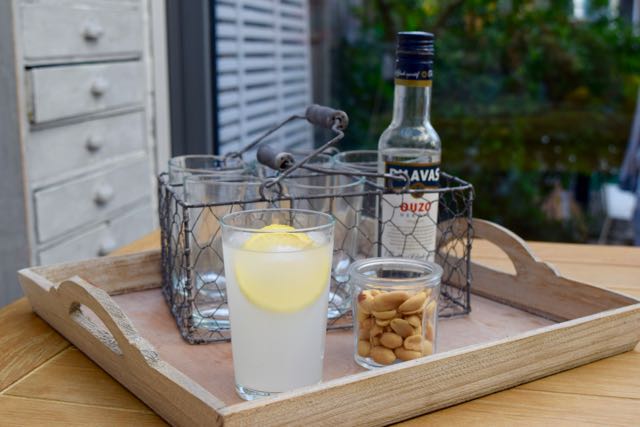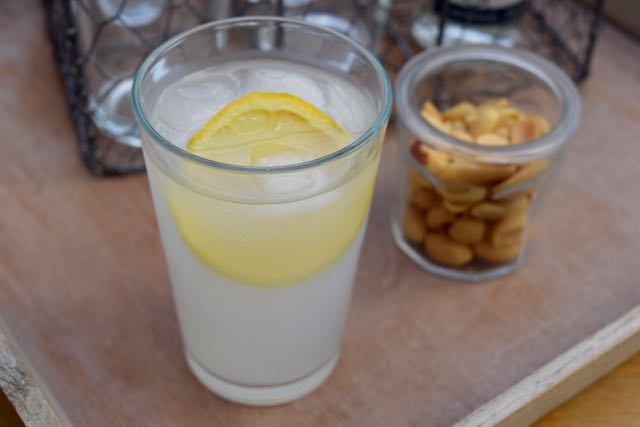 This cocktail is refreshing with a set of balls. Ouzo shots are tasty, but combined with lemonade it becomes a summery long drink, worthy of any Cocktail Friday. Ouzo is for life, not just for 10 days in July.
Lucy x
Ouzo and Lemonade Recipe
Makes 1
You will need a tumbler
40ml Ouzo
Lemonade to top up, around 150ml
Ice
Slice of lemon to garnish
Take a good sized tumbler and add a handful of ice. Pour on the Ouzo then top up with lemonade to your taste. Stir then add a slice of lemon to garnish. Sip and imagine all things Hellenic.
SaveSave
SaveSave
SaveSave