Painkiller Recipe
To celebrate the fact the temperature, even though it's the start of October, is still pretty tropical – Friday Cocktails this week is the Painkiller. This wonderful drink heralds from an establishment called the Soggy Dollar Bar in the British Virgin Islands. One of my oldest friends (she's not that old, younger than me in fact, I have just known her since she was born), used to live there, partaking of these on a regular basis. She in turn introduced my easily led astray parents to their delicious ways, and this is how they ended up on my radar.
We love a tropical cocktail in our house, the naffer the better, although I have resisted the temptation to garnish it with a tiny umbrella. And it doesn't get much more tropical than rum, pineapple and orange juice, with a dash of coconut cream. This is super refreshing and highly drinkable, so try one this evening while you watch the sun go down. You may have to close your eyes to get the Caribbean view, though.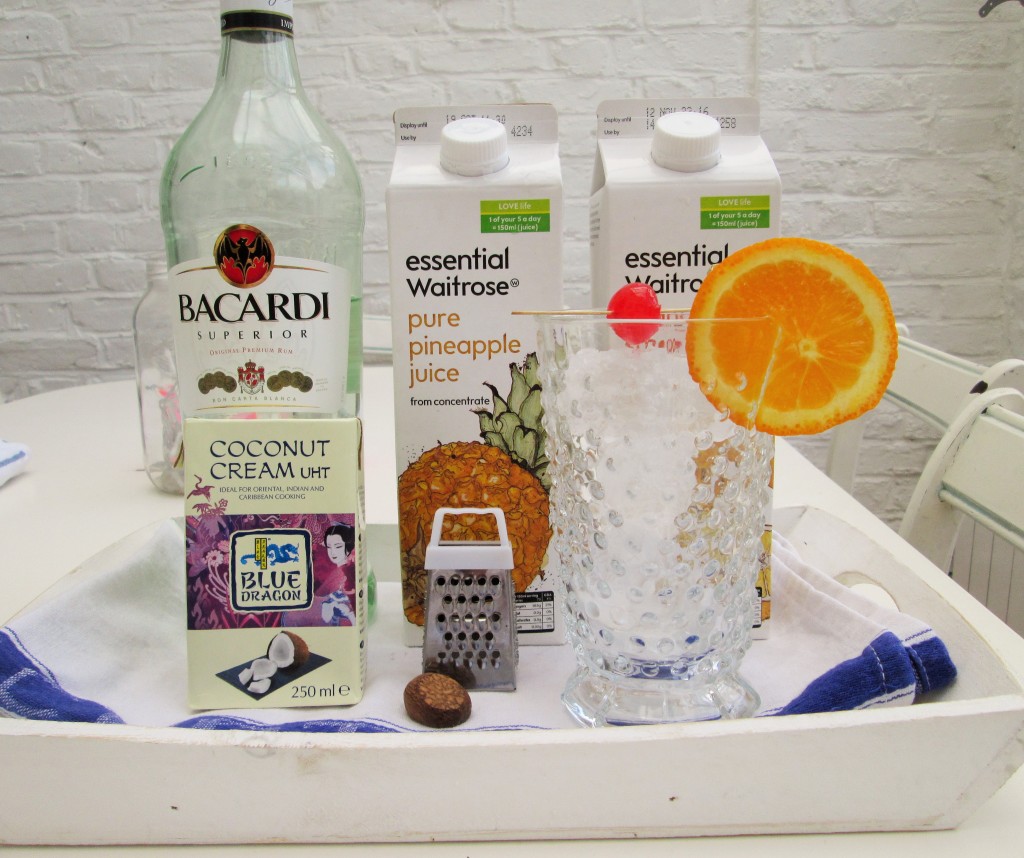 Another appearance for my giant bottle of Bacardi, although I have to say, it won't last much longer. And some lovely standard additions here, no need for an expensive trip to the supermarket.
Take a tall glass and add a good handful of ice. Measure out the Bacardi and pour over the ice.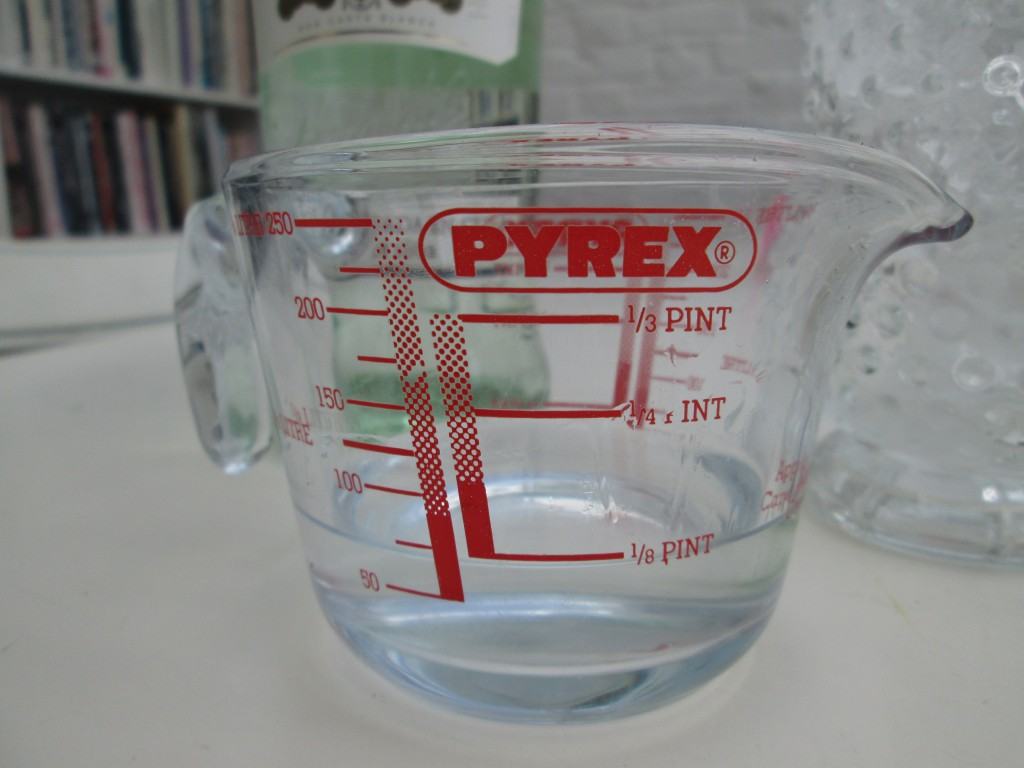 Measure out the pineapple and orange juices and add to the Bacardi.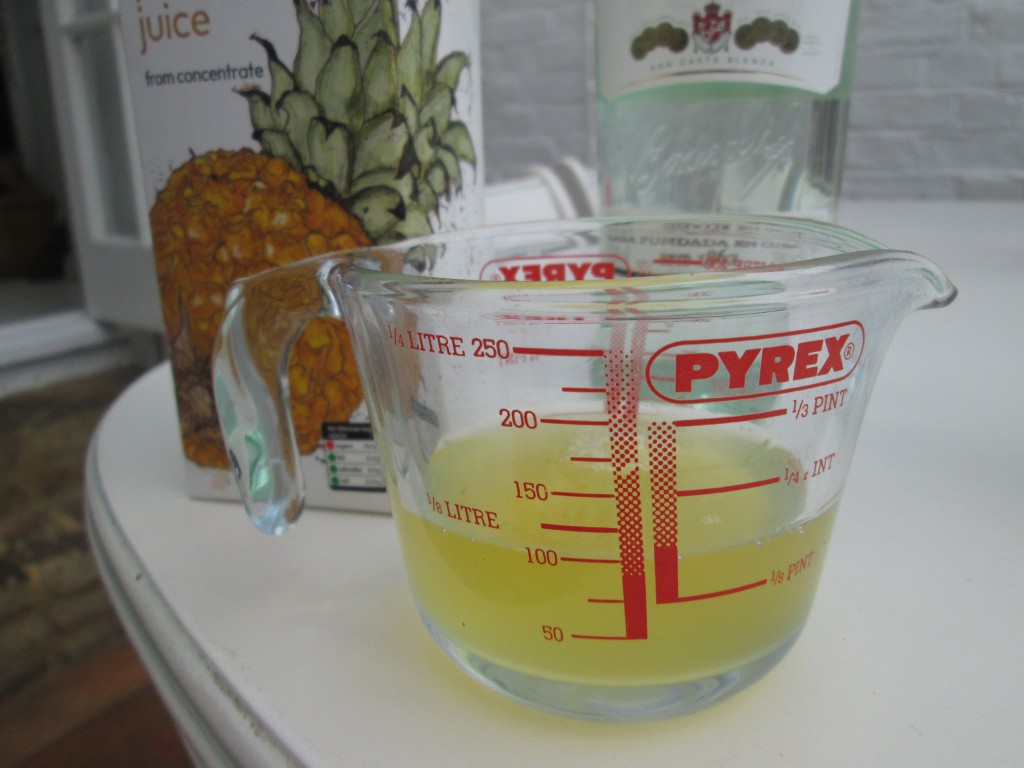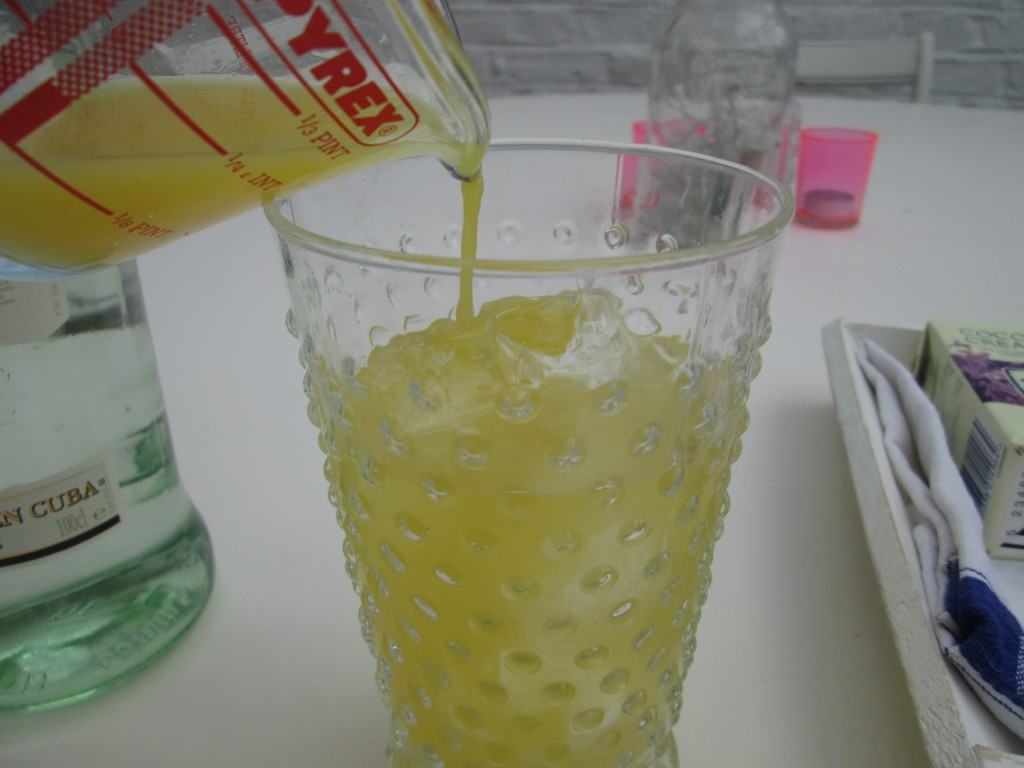 Pour on the rich coconut cream, give it a good shake first, then stir the cocktail well. The coconut will take some mixing, so you could do all this in a cocktail shaker, rather than in the glass, if you'd prefer.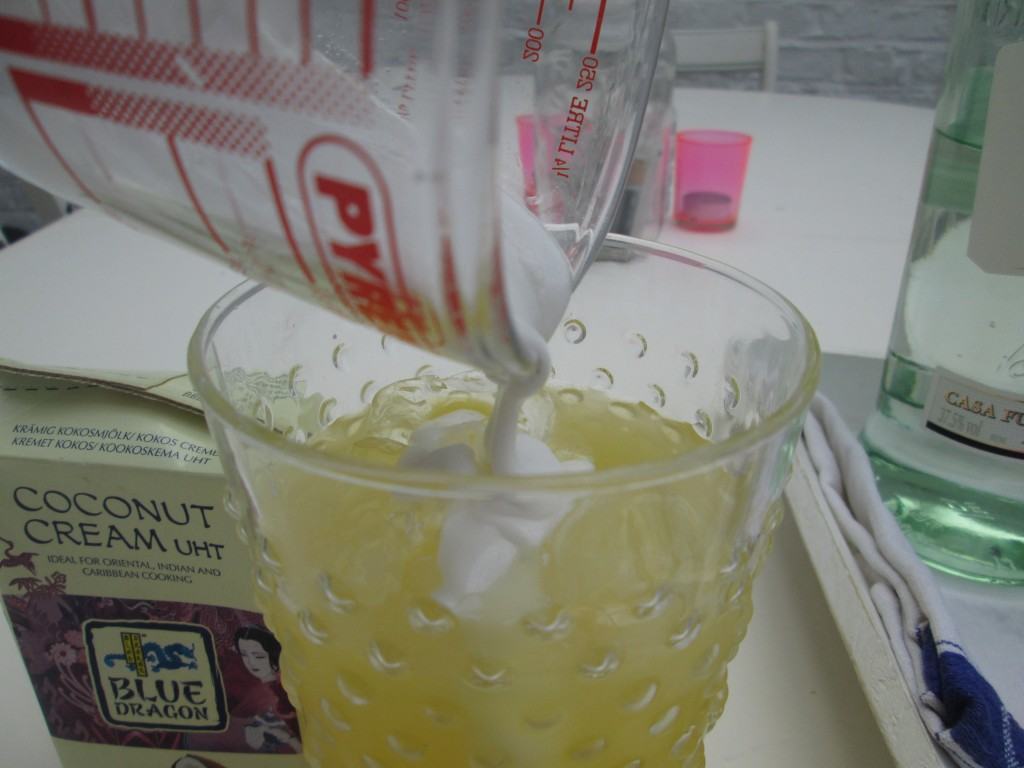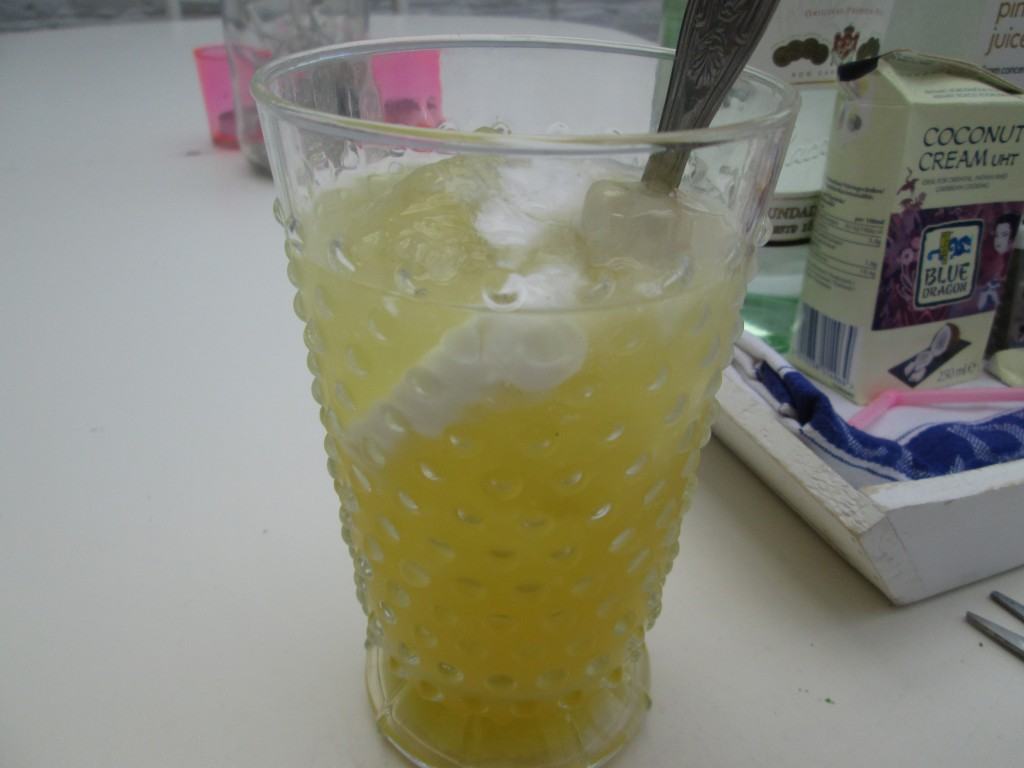 The finishing touch is to grate some fresh nutmeg on top of your Painkiller. I have a comedy tiny grater which came with a hot chocolate gift set, just in case you thought my hands had got even bigger and chunkier.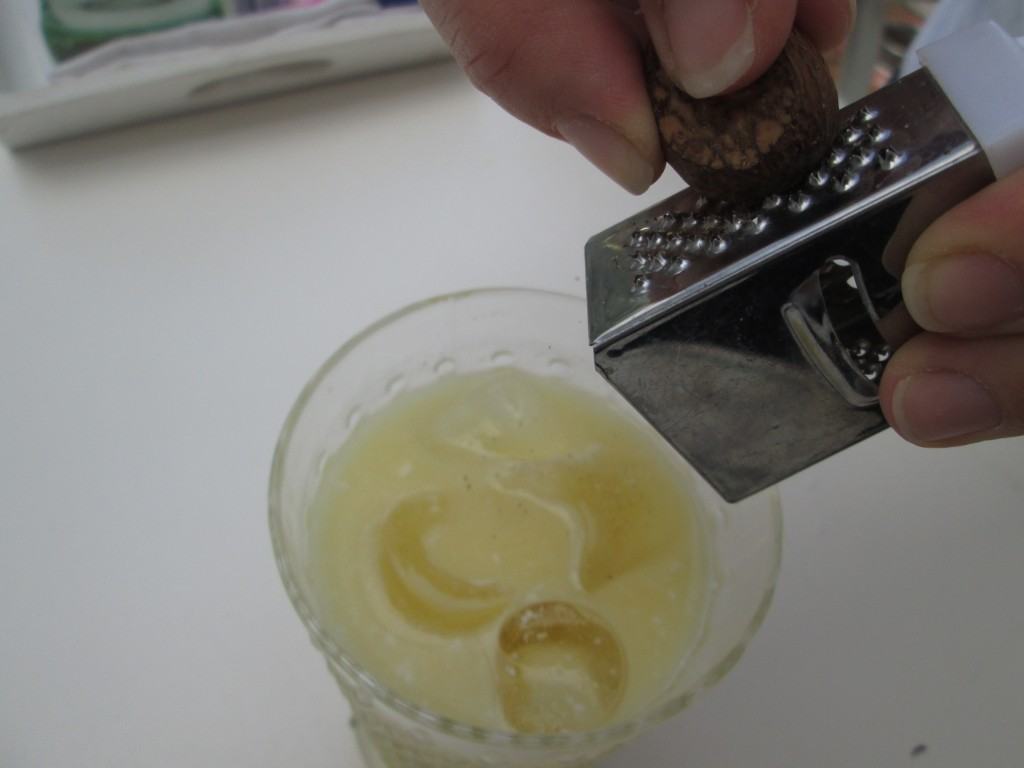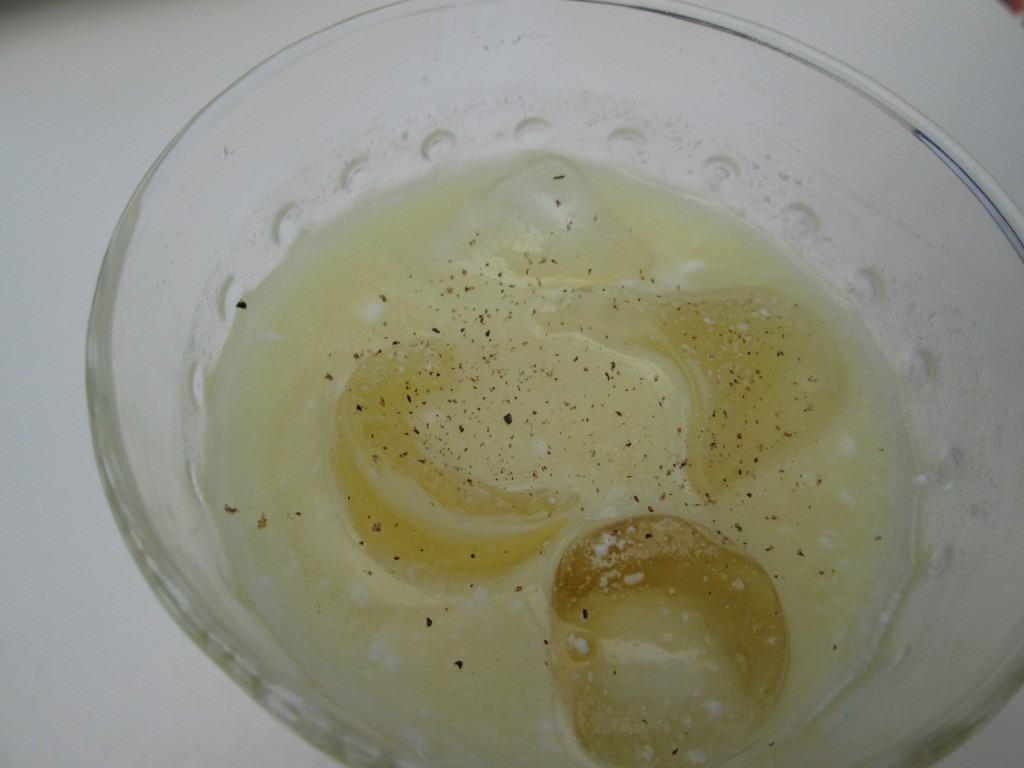 And that's it. Garnish with a slice of orange and a cherry, or a tiny umbrella and a wedge of pineapple – your call, but no need to be too classy with this.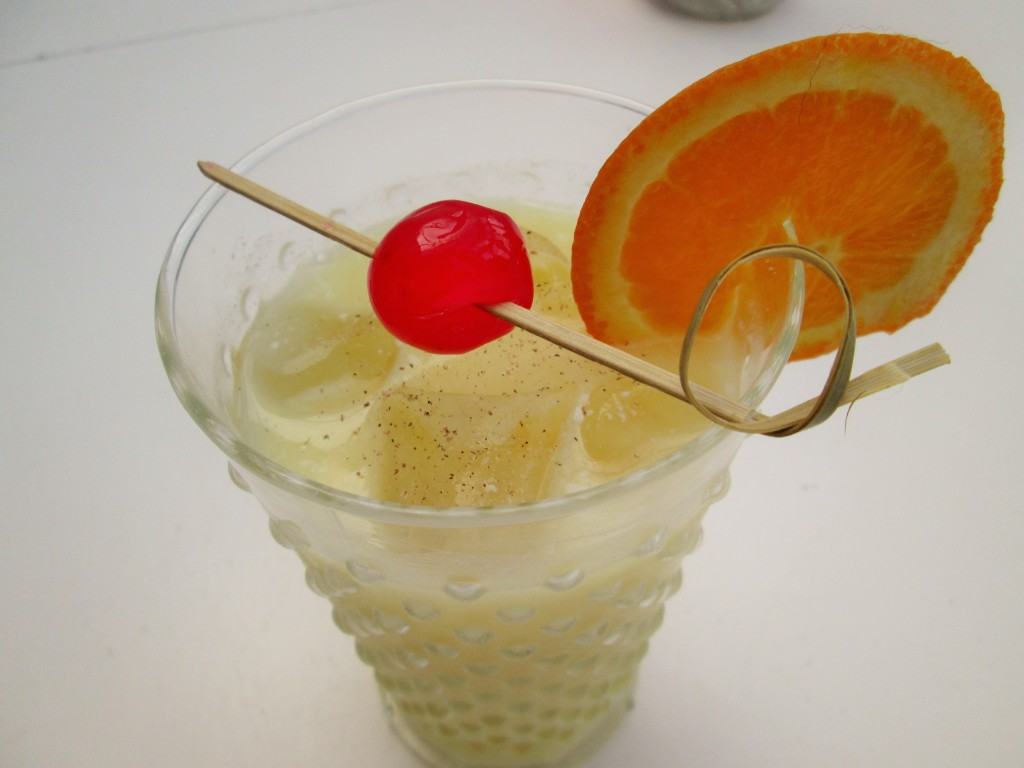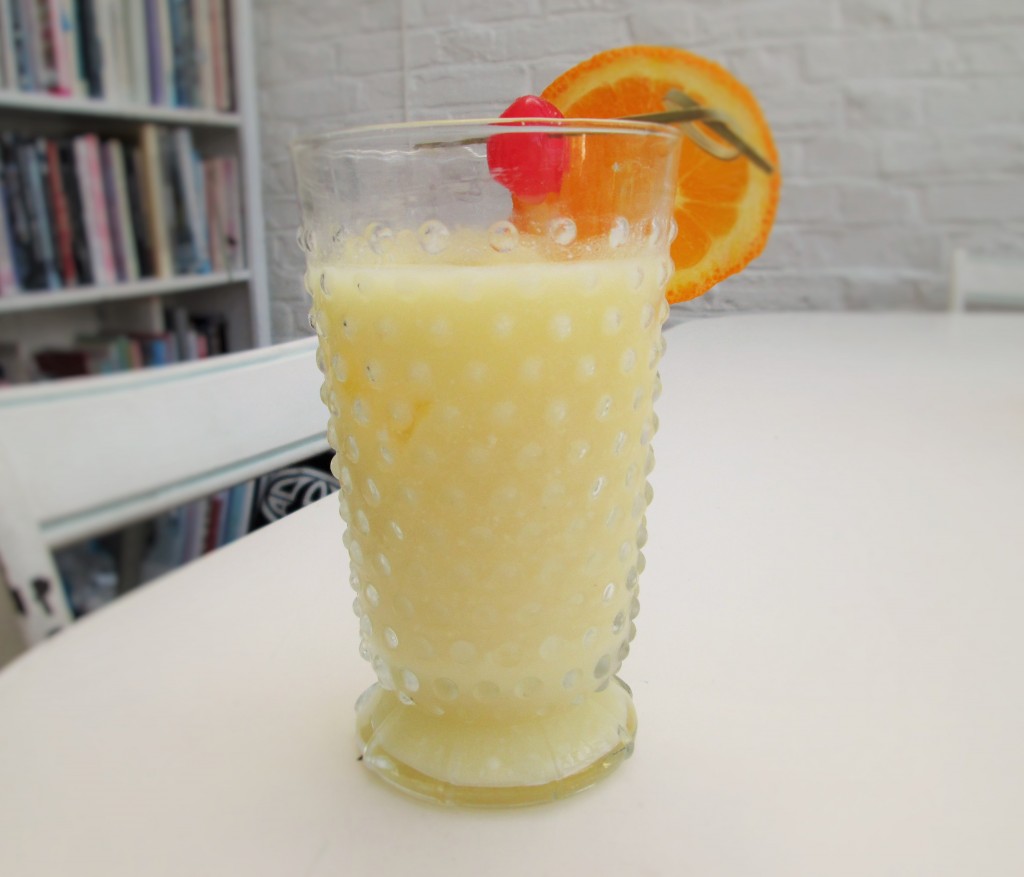 You are one sip away from a Caribbean beach, in October. Have a lovely weekend.
Lucy x
Painkiller Recipe
Serves 1
You will need a tall glass, with ice
60ml to 120ml of White Rum – dependent on how strong you like your cocktails
120ml pineapple juice
30ml orange juice
30ml coconut cream
Freshly grated nutmeg to garnish along with fruit, umbrella or cherry of your choice
Add a handful of ice to your tall glass then add, either to the glass or a cocktail shaker the rum, pineapple and orange juices and coconut cream. Give it all a good shake or stir, pour, then garnish with grated nutmeg and fruit or other fripperies.