Passionfruit and Ginger Spritzer Recipe
I love Passionfruit and all things passionfruit based. My love affair with the aforementioned brown wrinkly charms started when I was about 6 and my father went to Africa on a business trip. He arrived back after weeks away laden with gifts-a-plenty. And interspersed between the intricate carved wooden boats and rather threatening looking spears which would frankly never make it near customs these days, were lots of tiny, juicy passionfruit. I had never tasted anything so delicious and intriguing in my whole life, even though that was only a scant 6 years then. They are sweet and sour and so perfumed and unusual, I have adored them ever since. Passionfruit sorbet, passionfruit curd and even passionfruit buttercream on top of a banana loaf, I will never tire of the flavour.
So, enough rambling, or it will be Cocktail Saturday at this rate, today's Friday Cocktail is a Passionfruit and Ginger Spritzer. This is refreshing, light, tropical, everything you need to cheer up what's promising to be a pretty grey and soggy May Day Bank Holiday weekend. And it's quick, and kerfuffle free, in fact you could make this cocktail in a jug and remove the need for getting up to make another one.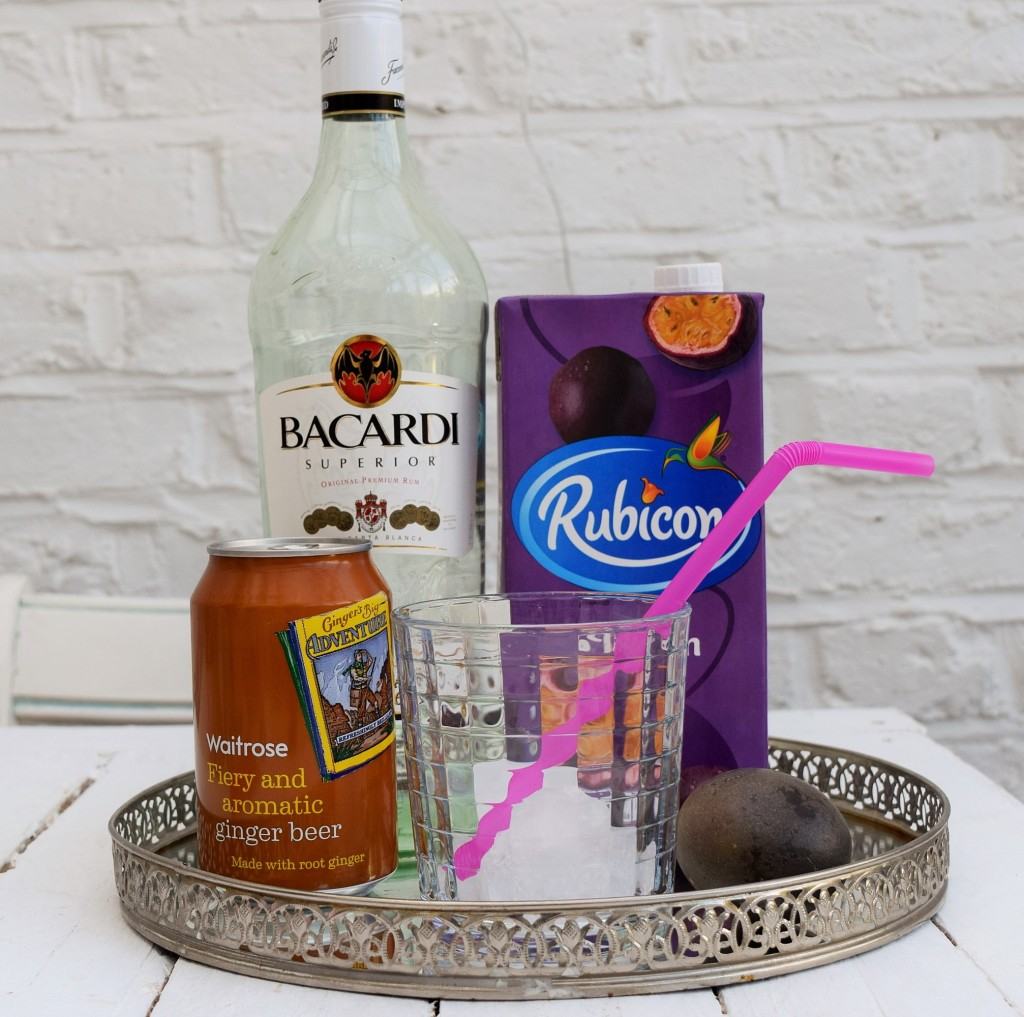 Here's the wonderfully fragrant line up. Passionfruit and ginger make lovely bed fellows. And let's face it, white rum is perfect with most things. The Rubicon Passionfruit juice is readily available at most supermarkets, so no drama there.
Take a good sized tumbler and add a handful of ice. Cut a juicy passionfruit in half and scoop out one of the halves into your glass.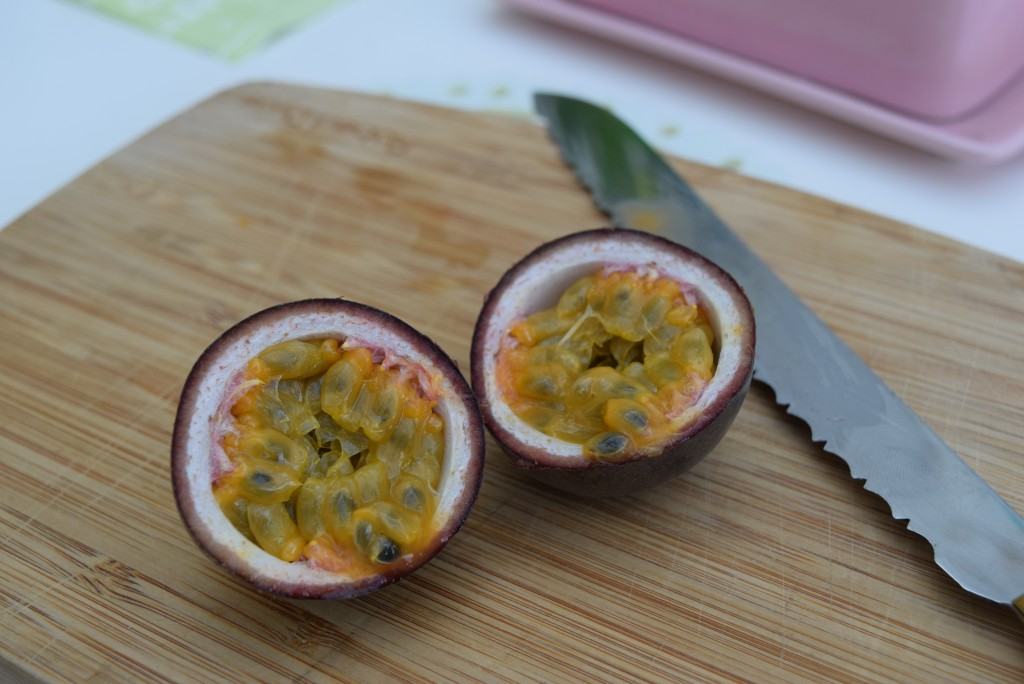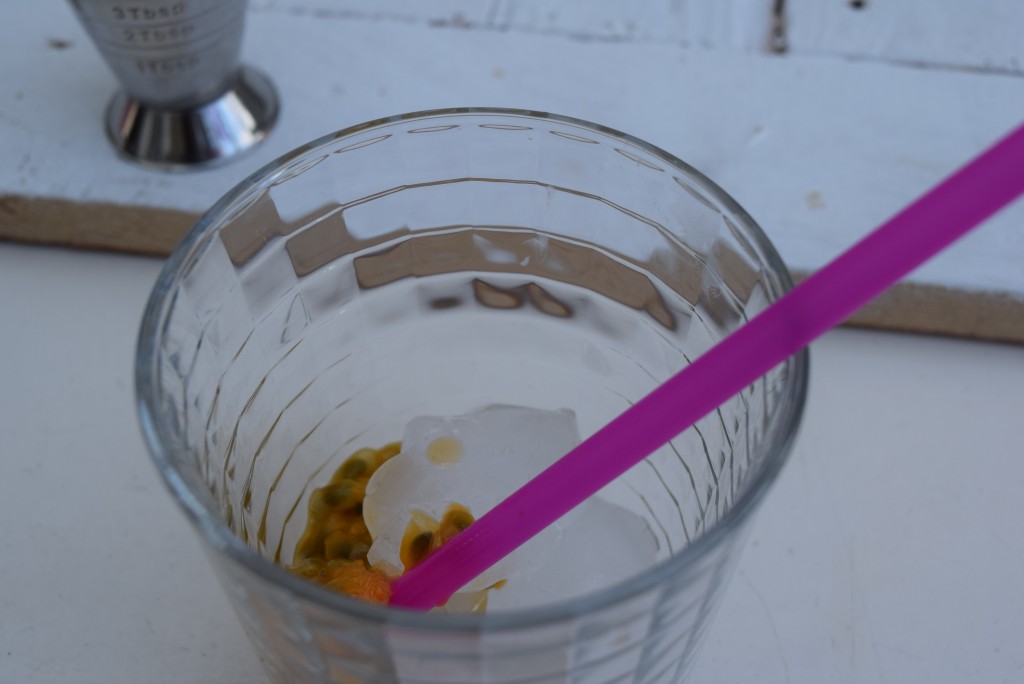 Add a shot of Bacardi, so old school, so delicious.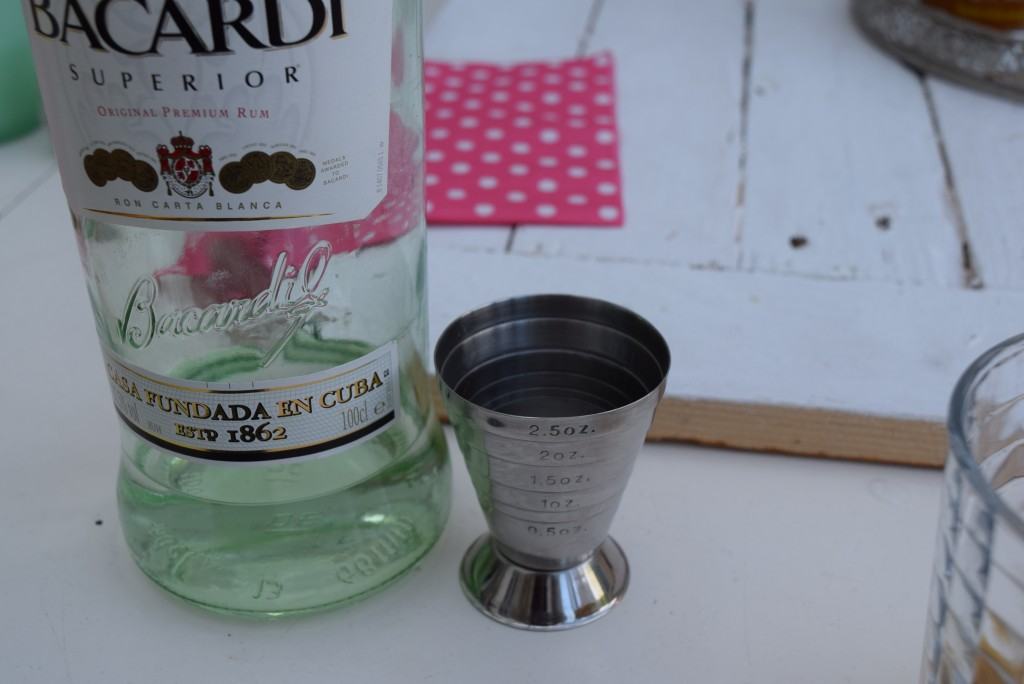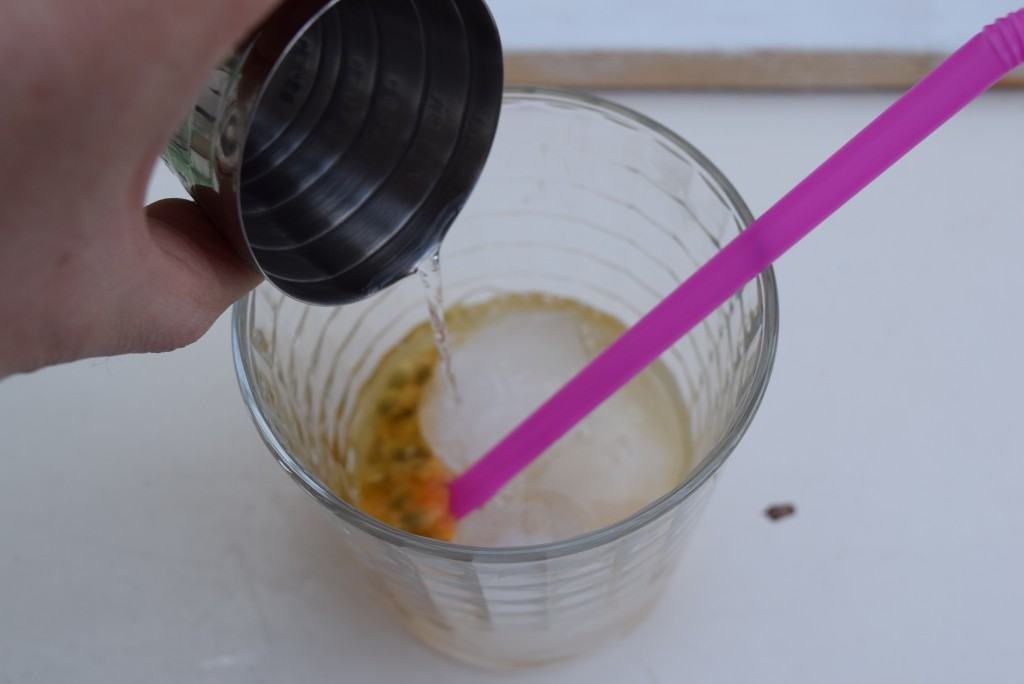 Give this perfumed concoction a little stir then add around 150ml to 200ml of passionfruit juice.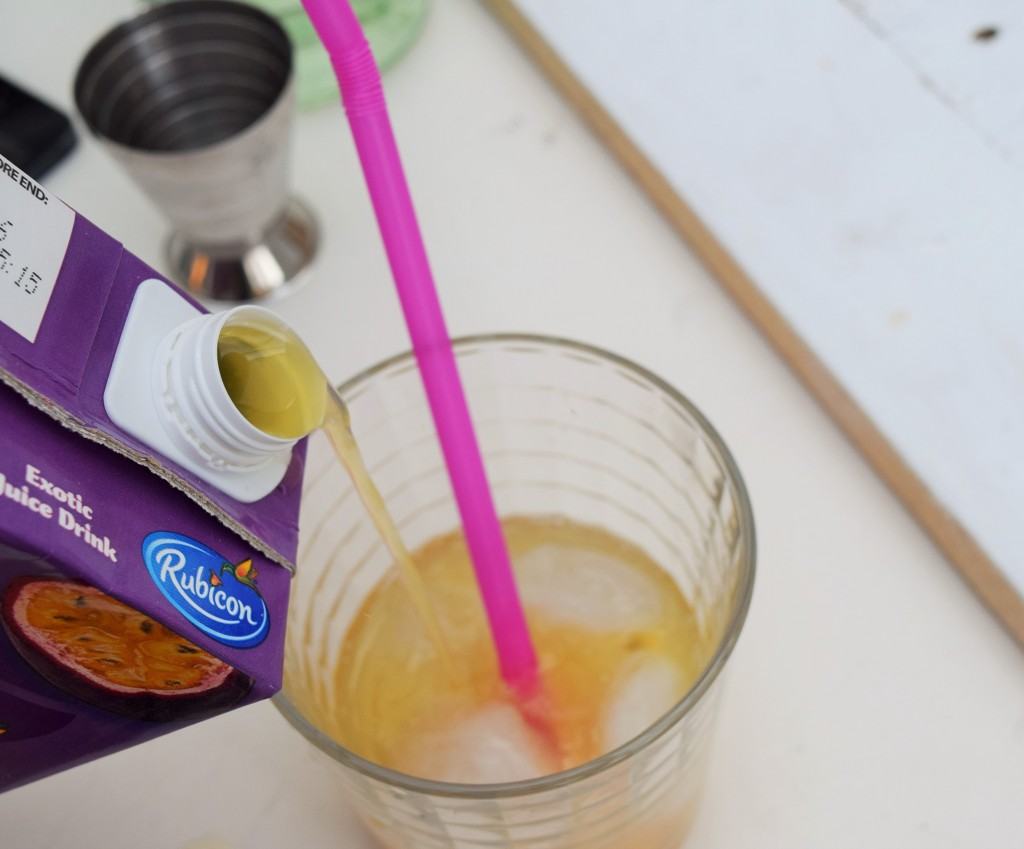 Then top up with wonderful, spicy ginger beer. I am getting a fearsome thirst on just looking at this.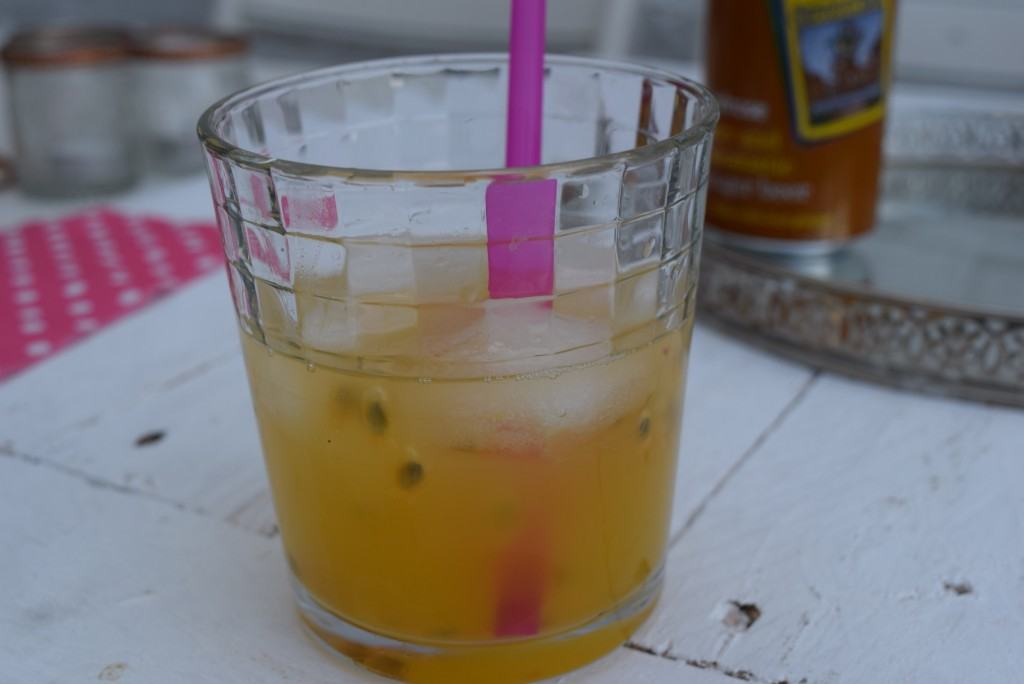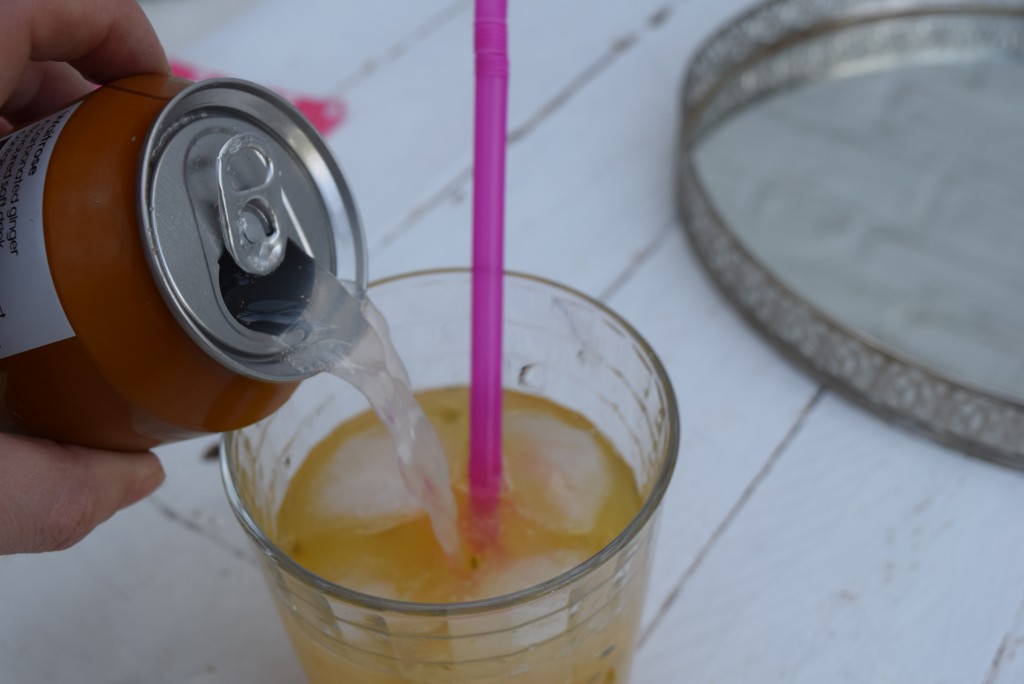 Another little stir and it's job done. The Passionfruit and Ginger Spritzer's are on me.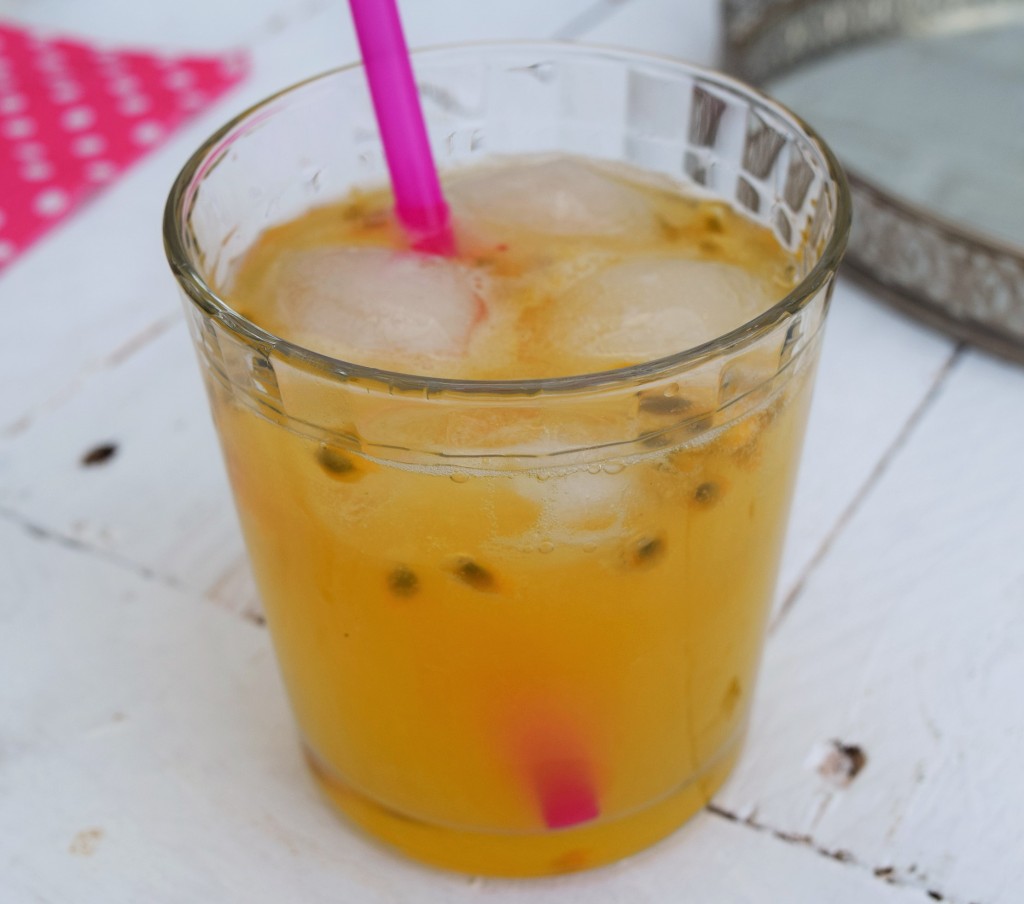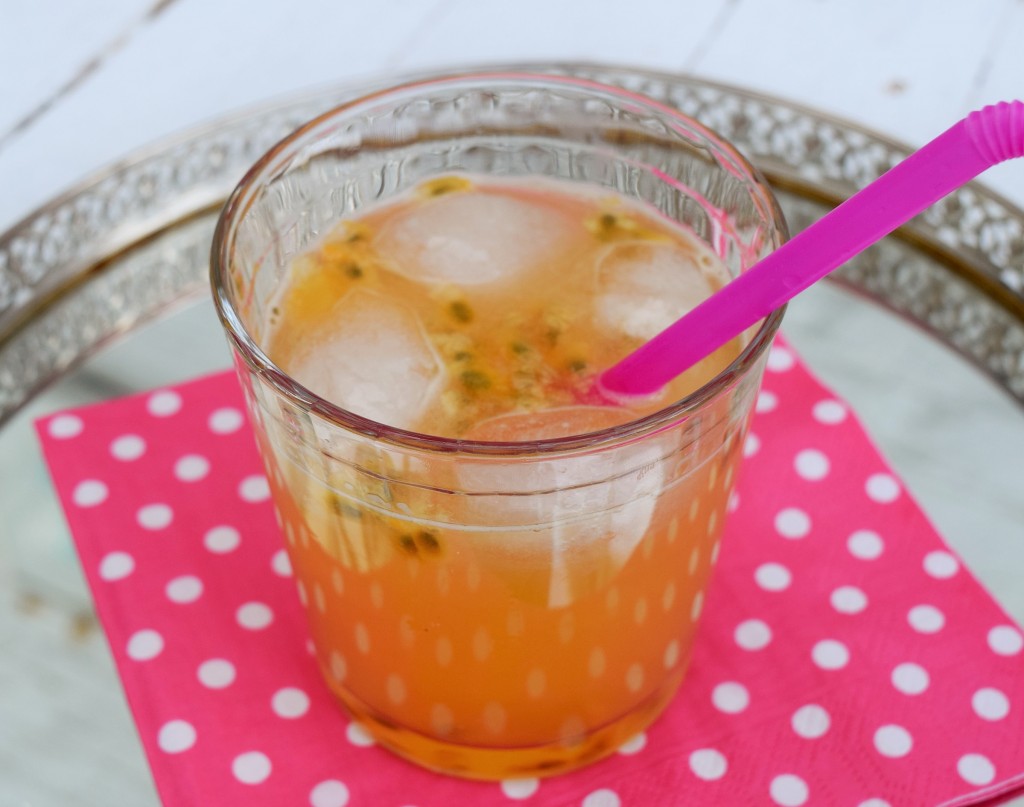 I find chicken flavoured Walkers compliment any cocktail.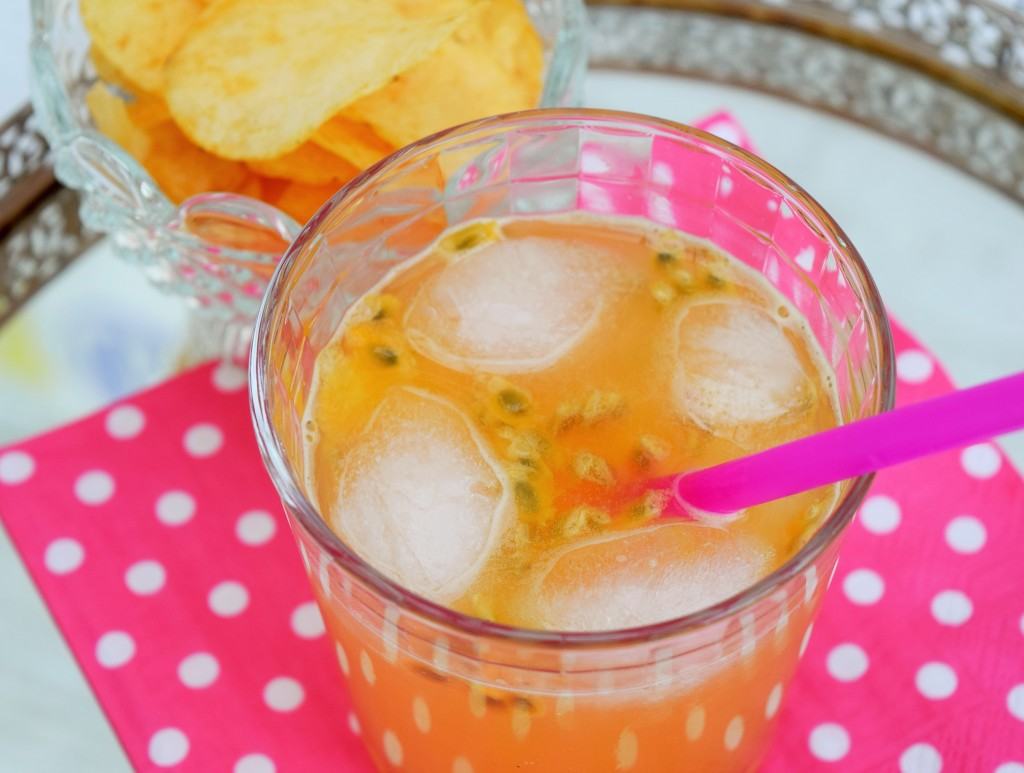 Tropical deliciousness in a tumbler. And so perfect for a damp Bank Holiday weekend. I hope you enjoy this celebration of passionfruit, my love since 1976.
Happy Cocktail Friday to you all and have a great long weekend.
Lucy x
Passionfruit and Ginger Cocktail
Serves 1
You will need a tumbler and ice
Half a passionfruit, scooped
50ml White Rum
150ml to 200ml Passionfruit juice
Ginger beer to top up
Add a handful of ice to a good sized tumbler. Scoop out the seeds and flesh from half a passionfruit into your glass. Add the shot of rum and the passionfruit juice and stir. Top up with ginger beer, stir again and glug.