Peanut Butter Chocolate Chip Cookies Recipe
I know, I know, I am the least nut allergy friendly food blog in town. Which is bizarre given one of my oldest, most cherished friends has a peanut allergy. That said, I am peanut butter obsessed, I could eat it all day everyday, I would be the size of a house, but I would be happy. I will just add, I am very careful when cooking with peanuts, I always ensure the food preparation area, utensils and my mouth are all jet washed afterwards. So it is with great joy, and huge apologies to those with nut allergies, I share with you today this one bowl Peanut Butter Chocolate Chip Cookies recipe.
I have reached the point in the summer when I feel we are the only people not to have been on holiday yet. The boys, and their various friends, have well and truly eaten me out of house and home and I have completely lost any momentum for cooking. The snack cupboard is like a barren wasteland and tumble weed are blowing through the inside of my fridge. This is where this brilliant cookie recipe steps in. These peanut butter based delights are made in one bowl and take less than 30 minutes from that one bowl to your slightly drooling mouth. In a handy twist, these little sweet treats are gluten free, definitely not sugar free, but one step at a time, eh? This super tasty recipe comes care of Chef in Training, with thanks for the deliciousness.
Even if you are all baked, shopped and entertained out, you will still have the tiny bit of energy needed to make these Peanut Butter Chocolate Chip Cookies. It's just you, a bowl and a wooden spoon, and in less than 30 minutes, 24 warm cookies will be yours. Just make sure you double the recipe if you are expecting visitors, because you won't want to share these with anyone.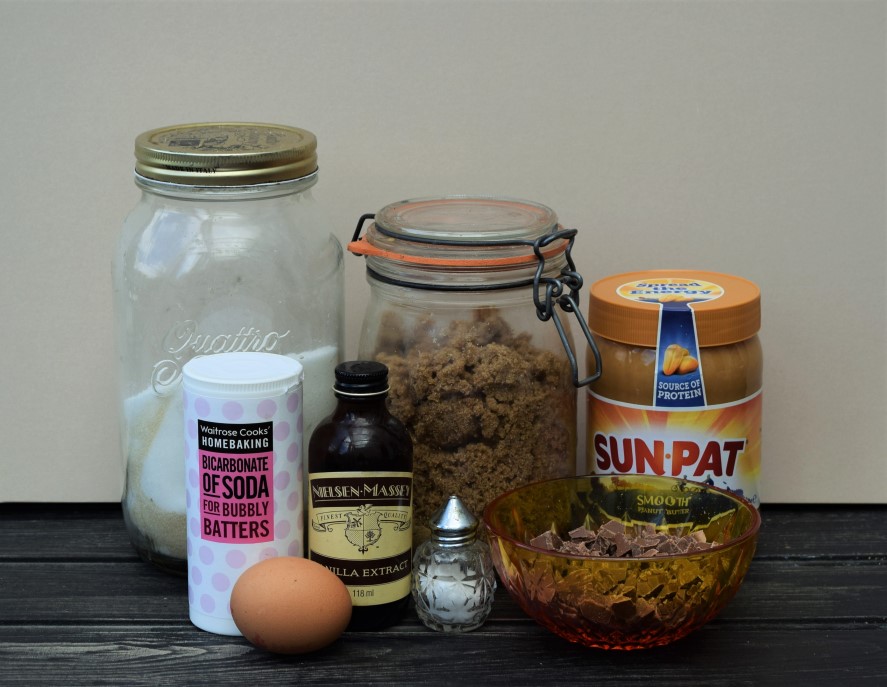 These are not only gluten free, they are kerfuffle free. Just a few tiny store cupboard ingredients make some of the most flavoursome, soft, peanut and chocolate cookies ever. No need to chill the dough either, always a tedious step in a recipe, when all you really want to do is get your hands on a batch of warm cookies.
Let's get going then, as I really do have a plane to catch. Start by lining a couple of baking sheets and pre heating the oven to around 160 degrees fan assisted. Next, take a good sized mixing bowl and measure in the large dollop of peanut butter and the caster sugar.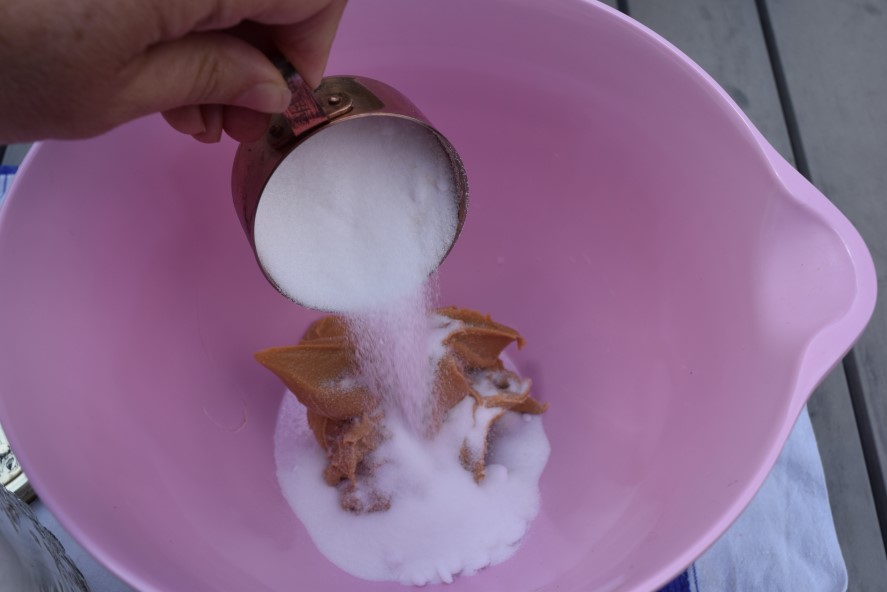 Can I just point out, we are having our kitchen done in September, so Clyde was moving furniture this weekend.  Lucy Loves was therefore banished to the garden, this could be a bit of a theme over the coming months, weather permitting.
Next, add the soft brown sugar and the egg. Nothing too testy thus far.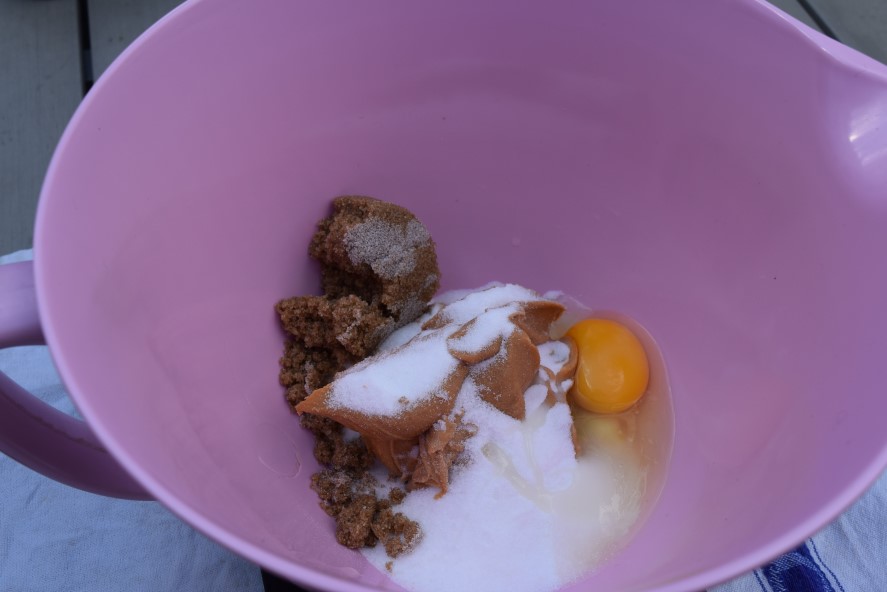 Then there's just the vanilla extract, salt and bicarb to go and that's the drama over.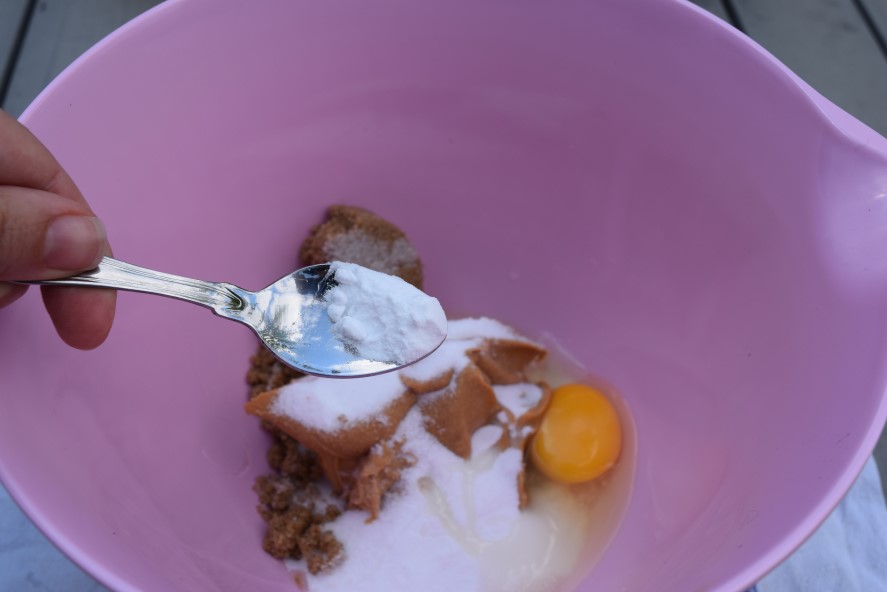 Beat all these incredibly edible ingredients together until smooth-ish and of a dough like consistency.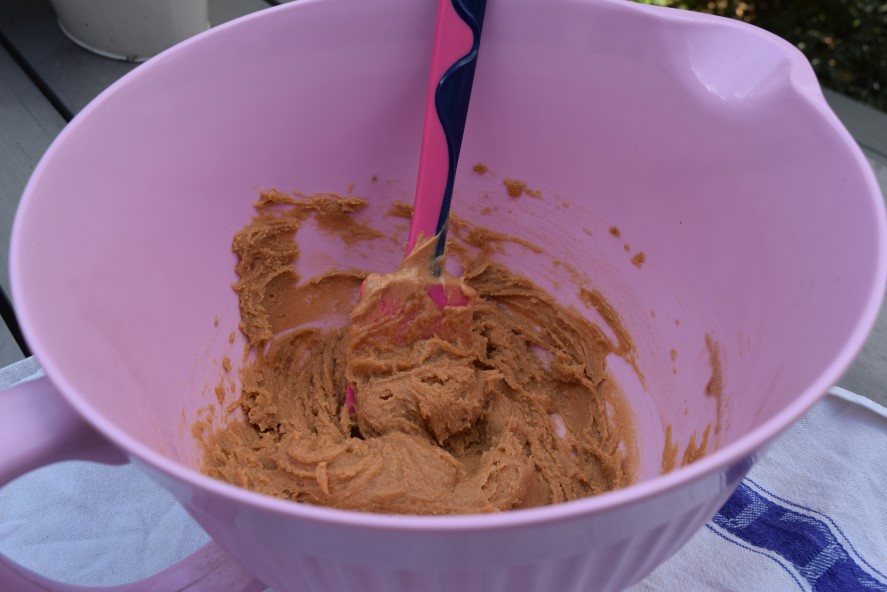 Yes, I did eat a big spoonful of this, it was one of the most lovely things I have ever eaten. Stir through your chocolate chips or chunks, either dark or milk chocolate, then roll the soft dough into walnut sized balls.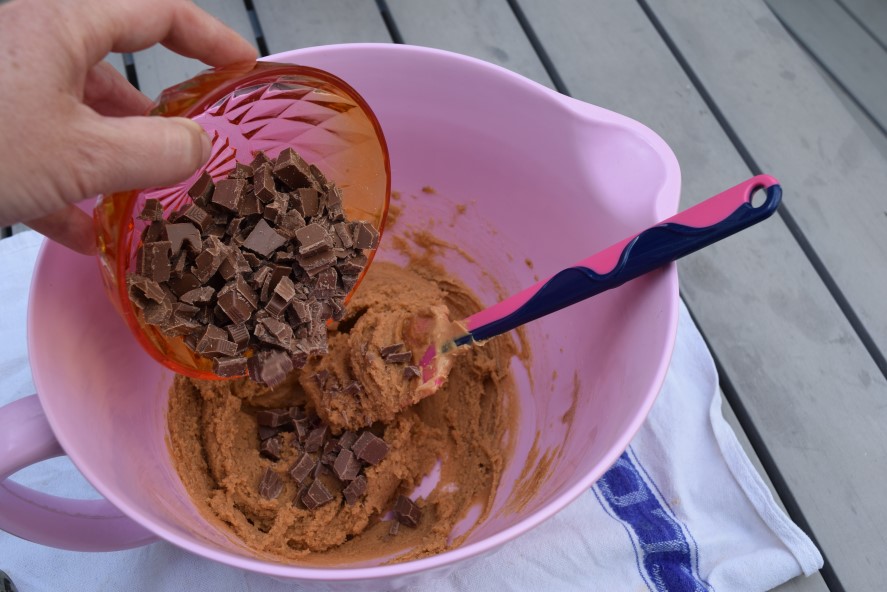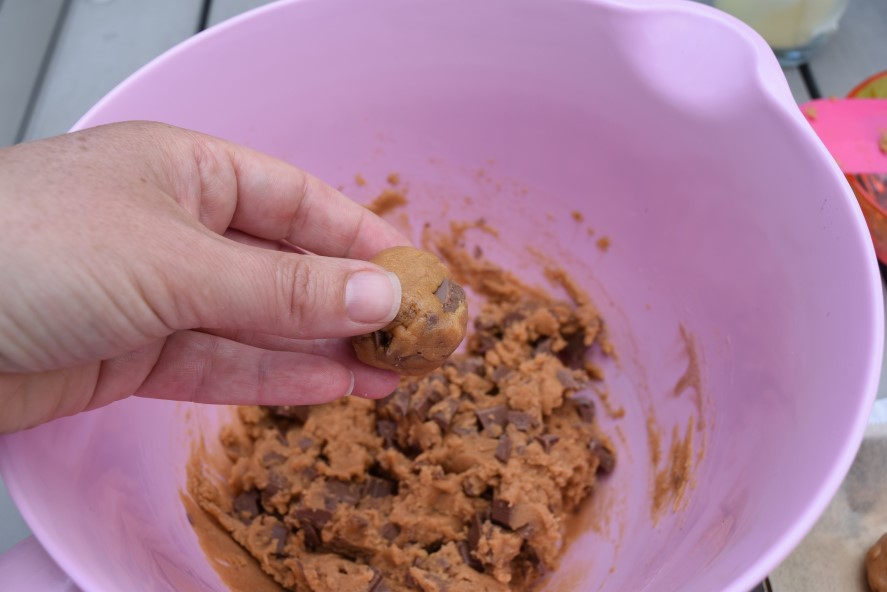 Place these balls onto your lined baking tray, fairly well spaced, you should get around 24 cookies per batch, dough consumed in the making, dependent.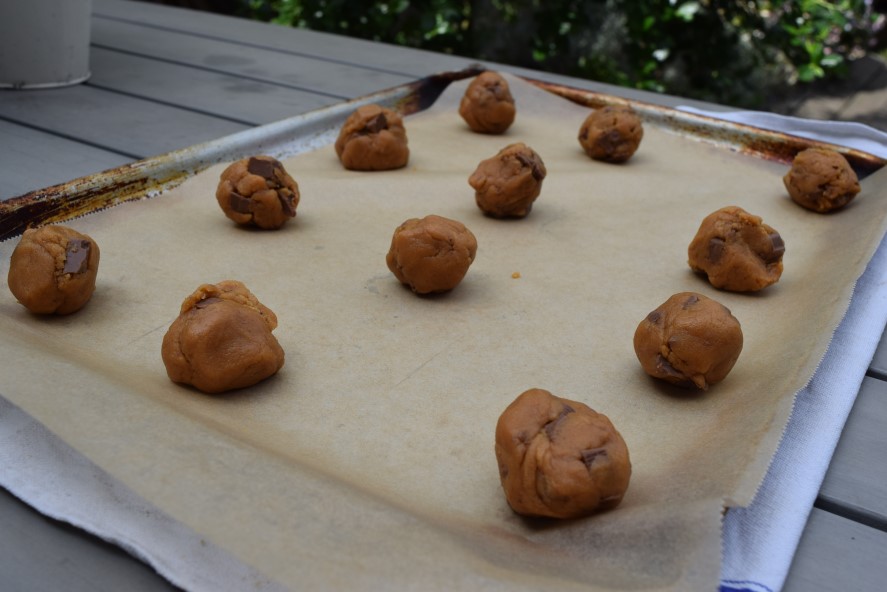 These take between 11 and 13 minutes to cook. Keep an eye on them towards the end as you want them to retain a whiff of doughiness.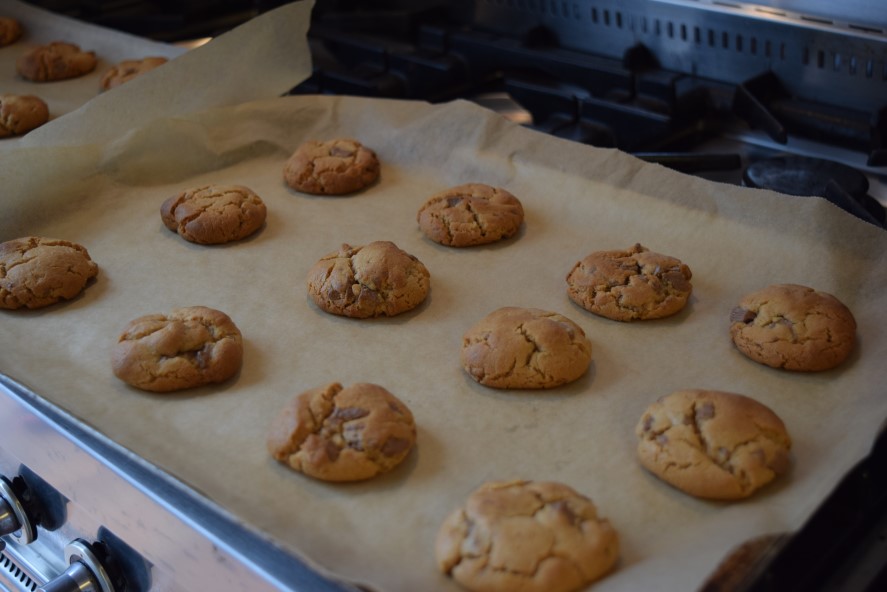 And here they are in all their golden, peanut based glory. Try your best to leave them to cool before wolfing down 3 in a giant lapse of self control.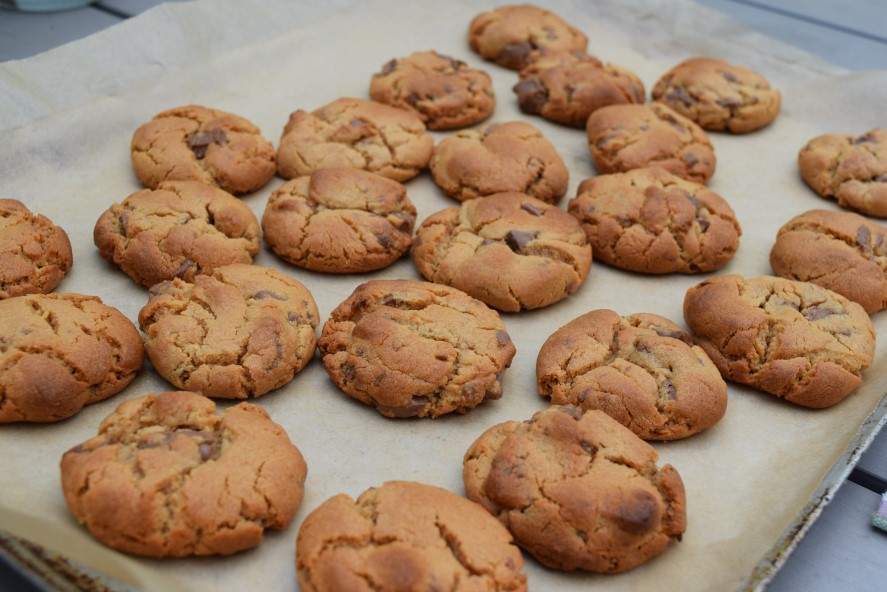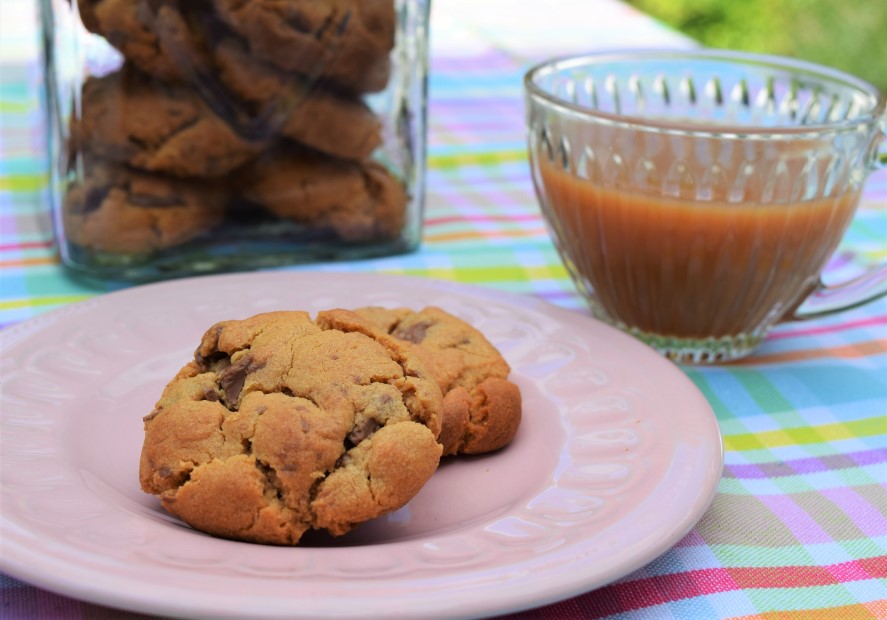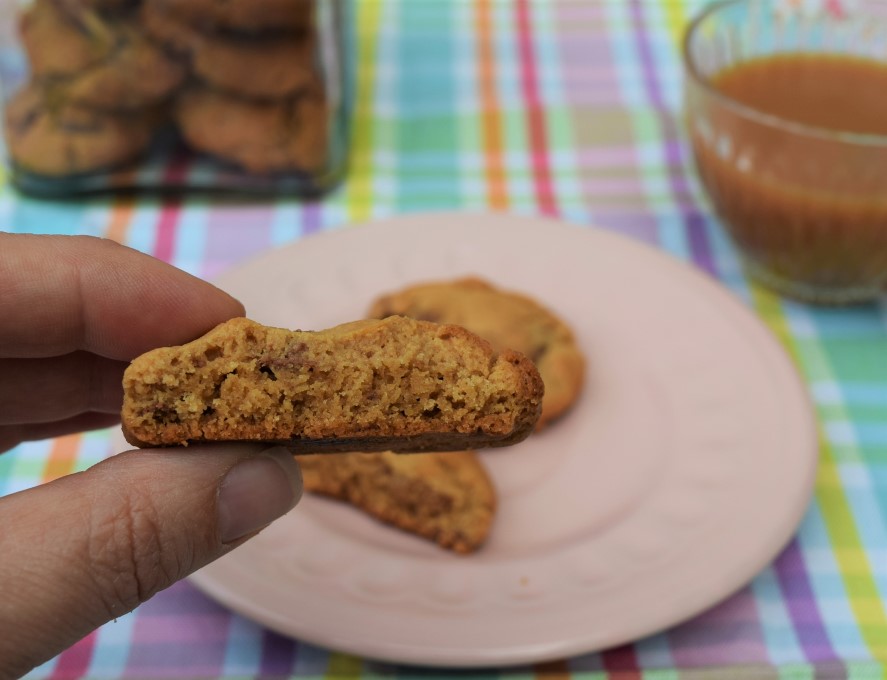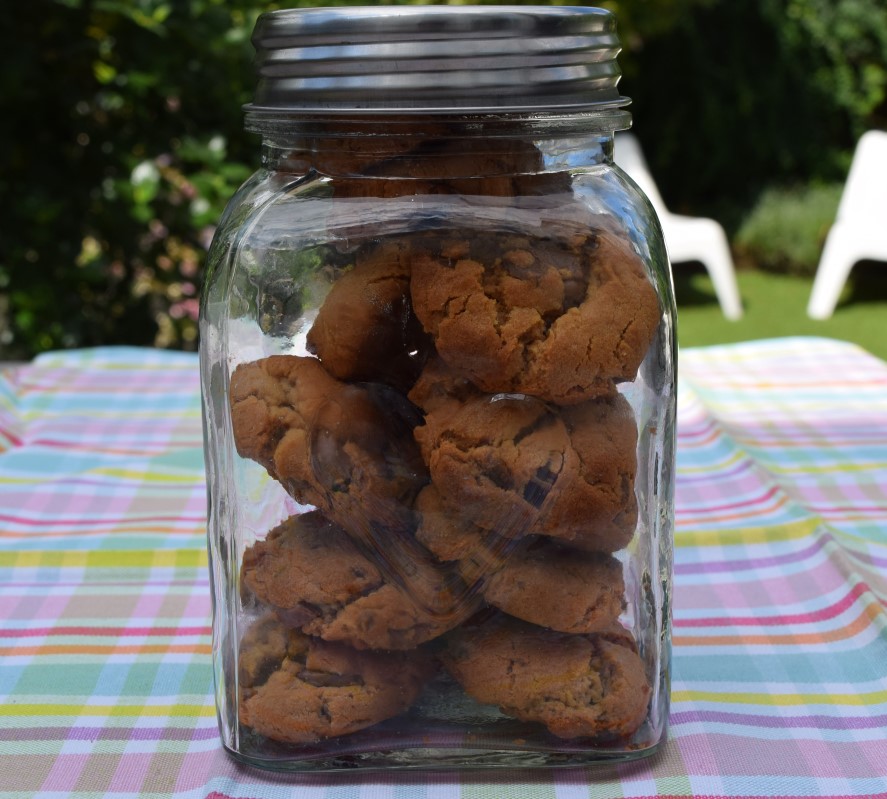 These are hardy little buggers, not too crumbly, but still good and doughy *they sound like me*. This is a great emergency recipe which can be thrown together to much applause and appreciation. If you make them for me, I will love you forever.
Lucy x
Peanut Butter Chocolate Chip Cookies Recipe
Makes around 24 cookies
You won't need any exciting equipment
250g peanut butter, smooth works best, but crunchy is fine otherwise
115g caster sugar
50g soft brown sugar
1 egg
1/2 teaspoon vanilla extract
1/4 teaspoon salt
1/2 teaspoon bicarbonate of soda
100g chopped chocolate or chocolate chips, milk or dark, you choose
Line two baking sheets with greaseproof paper and pre heat your oven to 160 degrees fan assisted.
Take a large bowl and add the peanut butter, caster and soft brown sugar. Add in the egg, vanilla, salt and bicarb then give it all a good beat. Stir through the chocolate of your choice then roll teaspoons of dough into balls and place on your lined baking sheets.
Pop these in the oven for 11 to 13 minutes. You want the cookies to be slightly undercooked, so keep an eye on them after 11 minutes. They will be cooked when golden brown but still soft in the middle. Leave to cool before eating the lot. Or they will keep beautifully in an airtight tin or jar for up to a week.