Elderflower Prosecco Cocktail Recipe
Well, Spring is here at last and there is talk this warmer weather will last through to the weekend would you believe it? So Cocktail Friday is a short but sweet offering this week of an Elderflower Prosecco Cocktail. I first sampled this at a friends house last year when we sat out in their garden and ate a wonderful Summer supper. Clyde and I ended up outstaying our welcome to the tune of leaving at 3am and I think it may have been due to the abundance of this delicious cocktail.
It's a simple blend of Elderflower liqueur, Prosecco, ice and a fragrant garnish of mint and cucumber. All such evocative Summer flavours in a glass. So, enjoy drinking one, or two of these in the garden this weekend or whilst watching the boat race or hopefully celebrating a big win on the Grand National.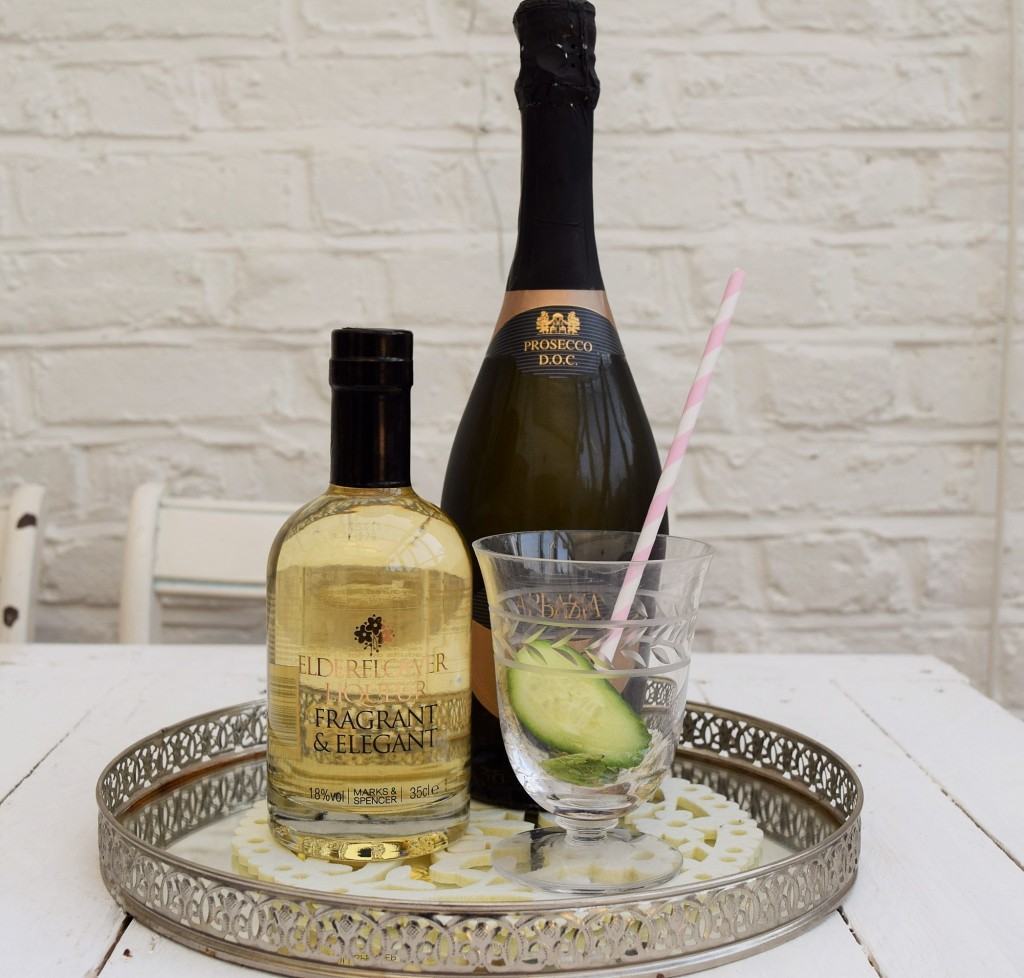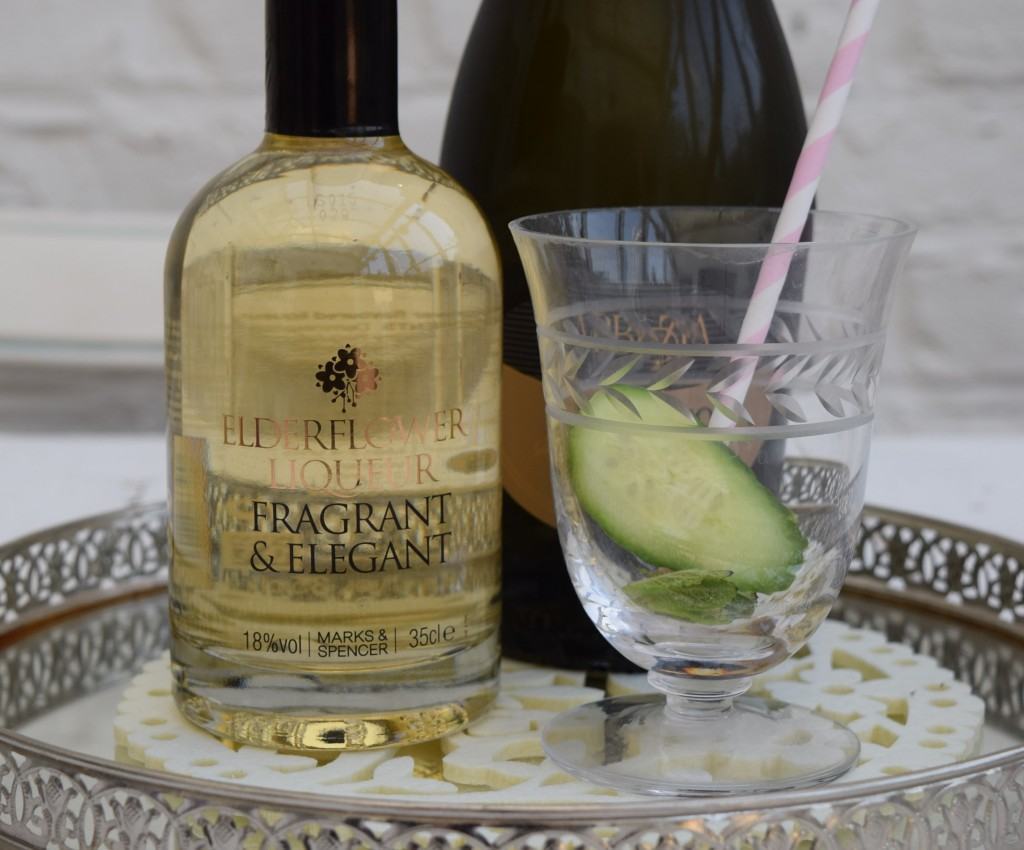 Here's the meagre ingredients list. I bought my liqueur from Marks and Spencer as I happened to spot it in there, however, they sell the St Germain version in most supermarkets. It's so floral and refreshing, I fear you could add it to anything and it would be delicious. I have already earmarked quite a few gin based cocktails which call for this Elderflower Liqueur, so I may well be popping to M&S for another bottle later.
So, whittering aside, take a pretty glass and go to the trouble of adding some ice, mint leaves and a slice or two of cucumber.
Then take the fragrant and elegant Elderflower Liqueur – it does say that on the bottle – and pour 25ml into your garnished glass.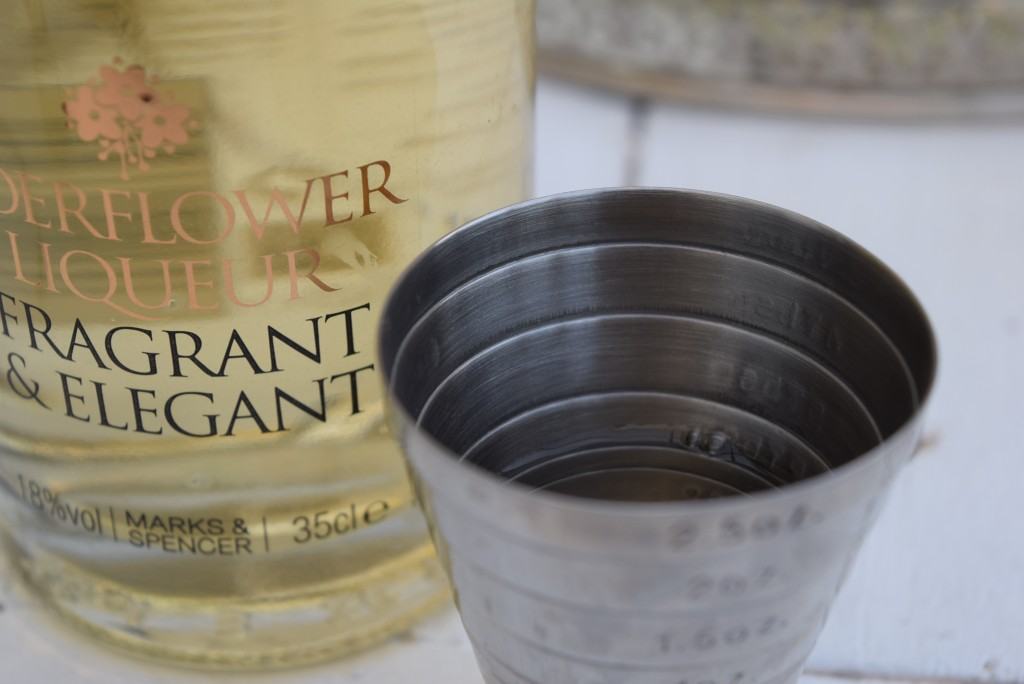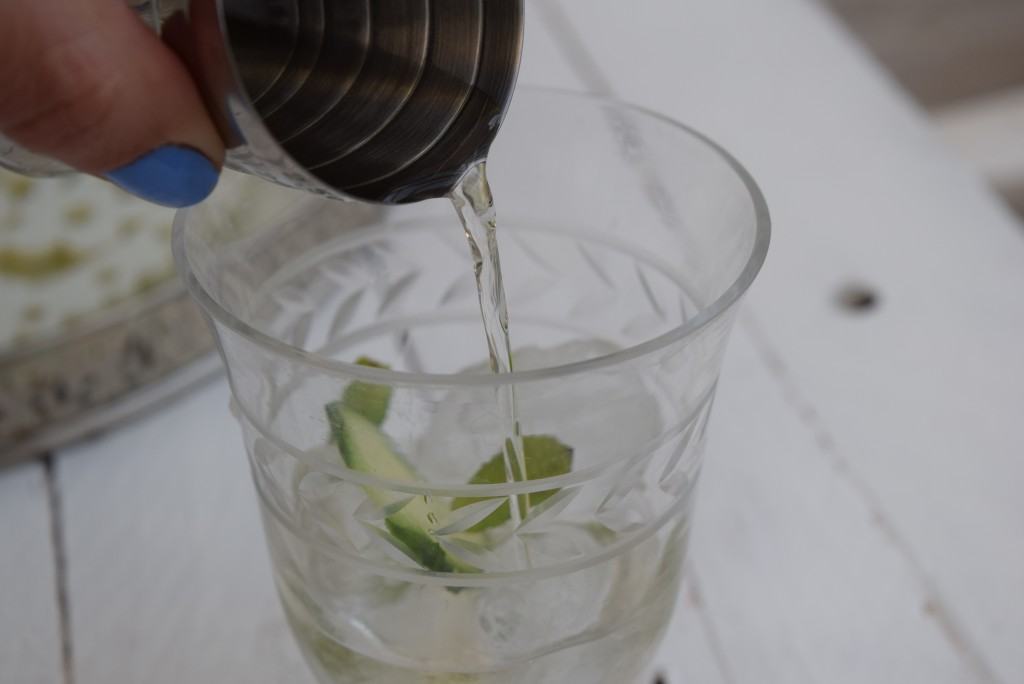 Then open a super chilled bottle of Prosecco and top up the glass with the iced fizz.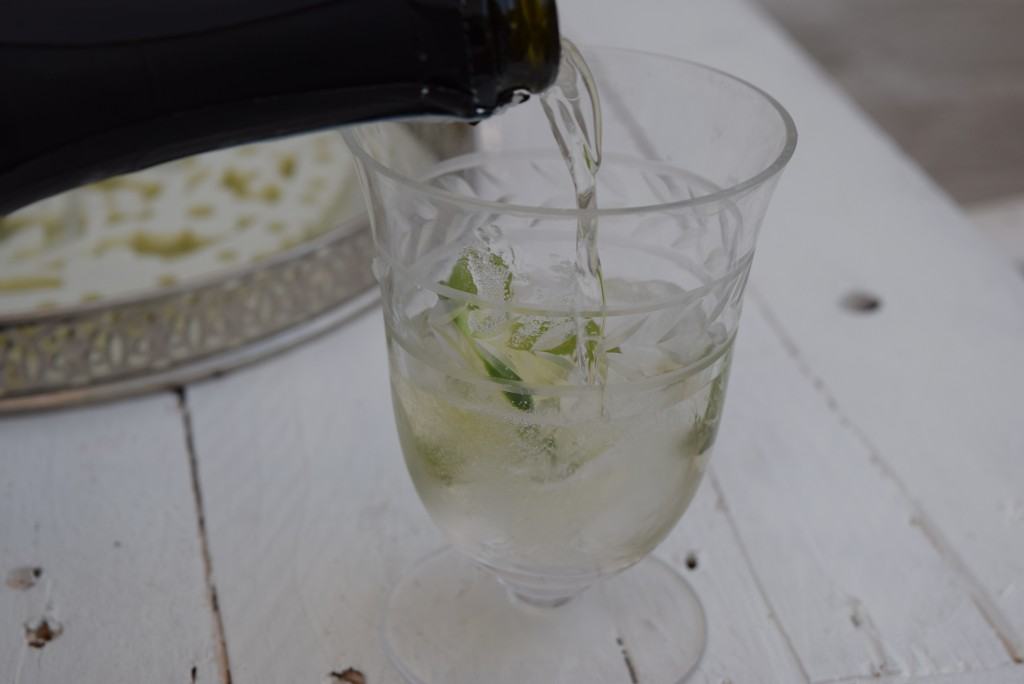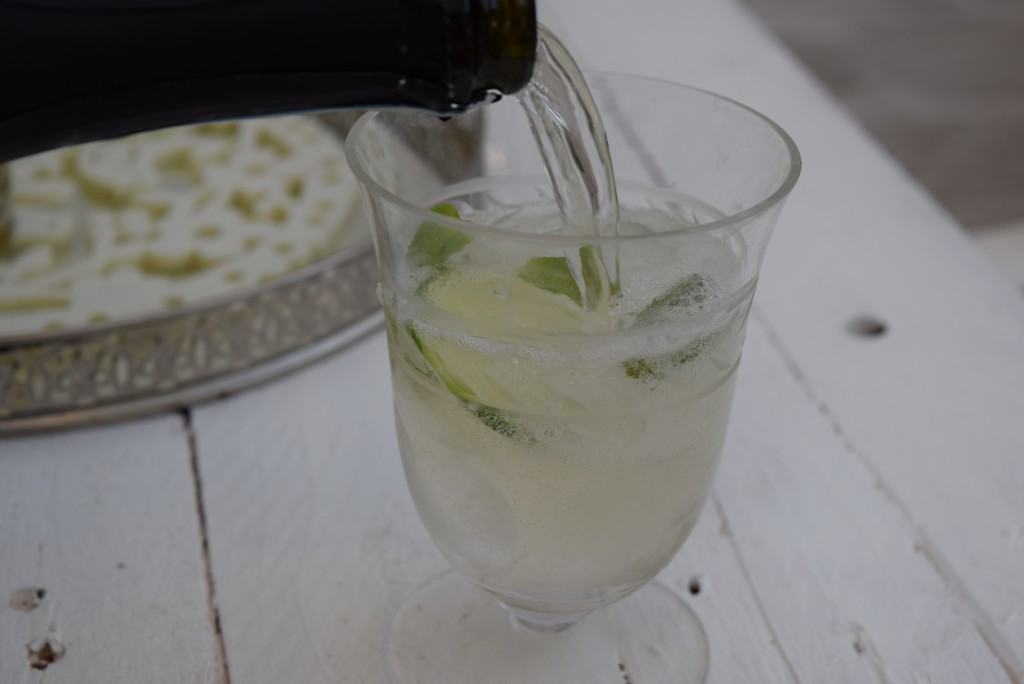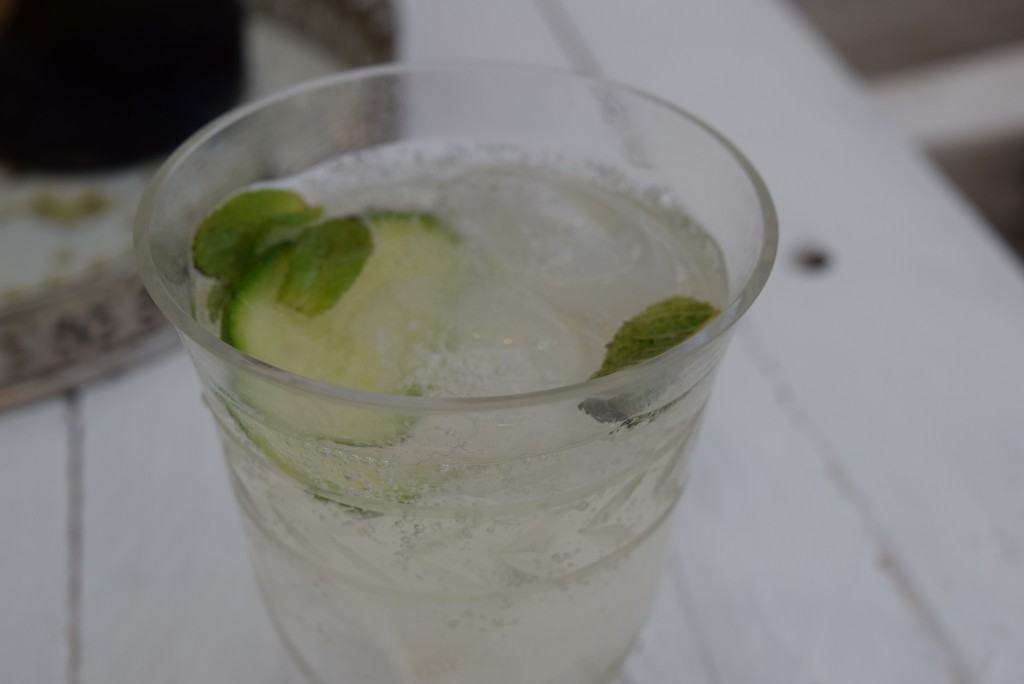 Give it a little stir with a straw and then you are ready to sip away.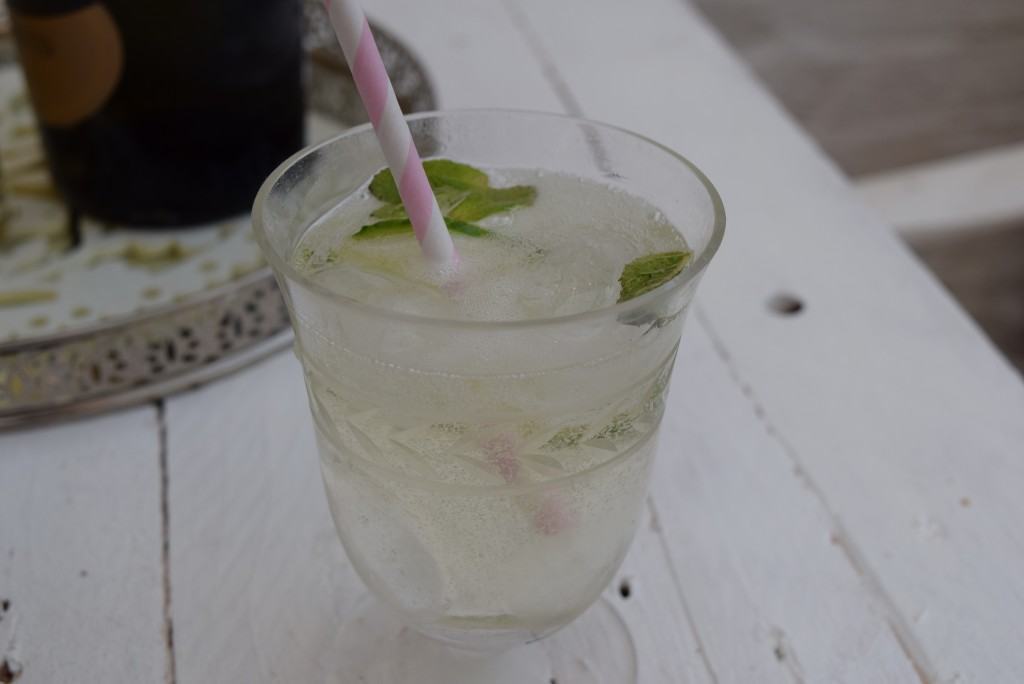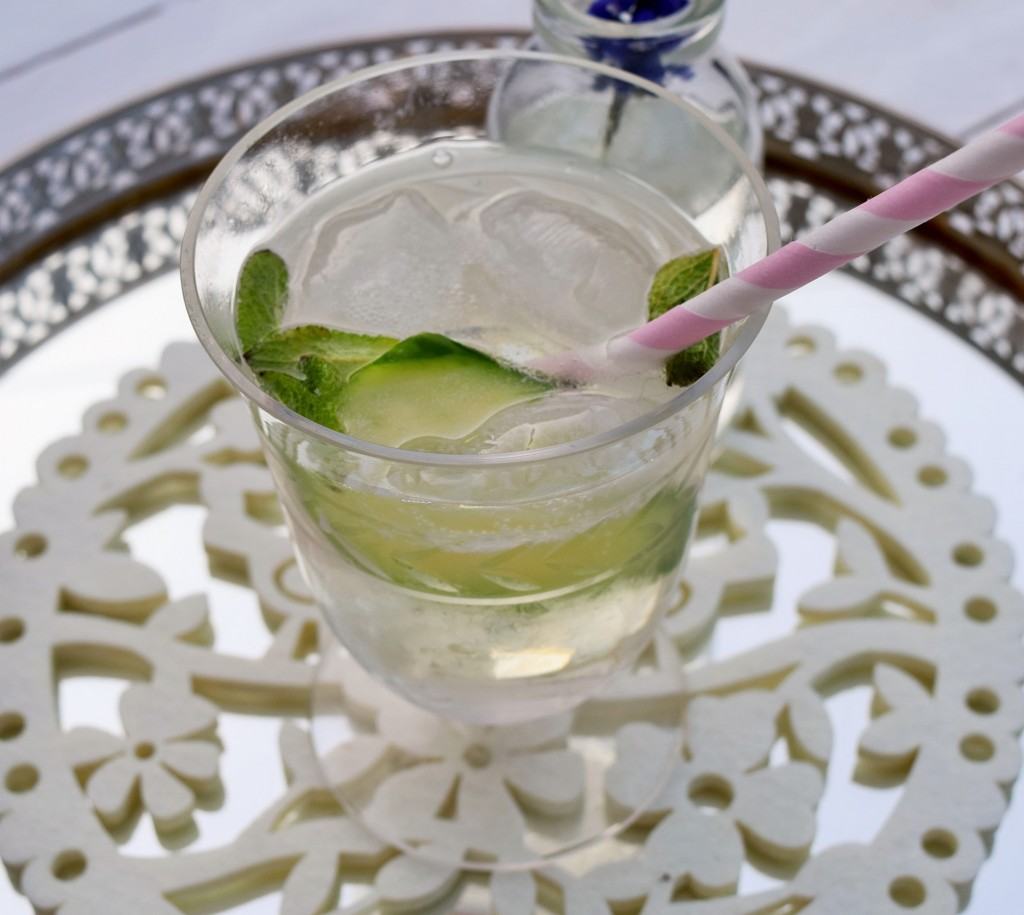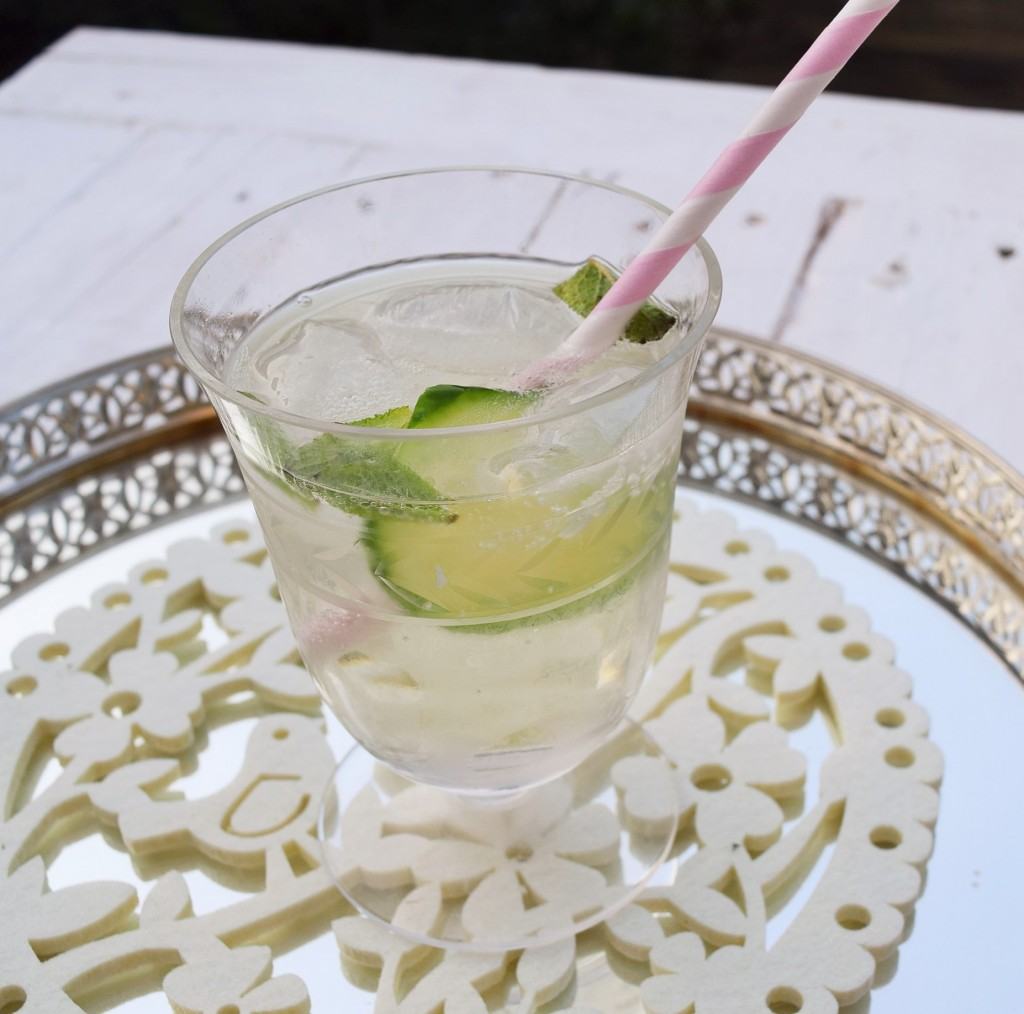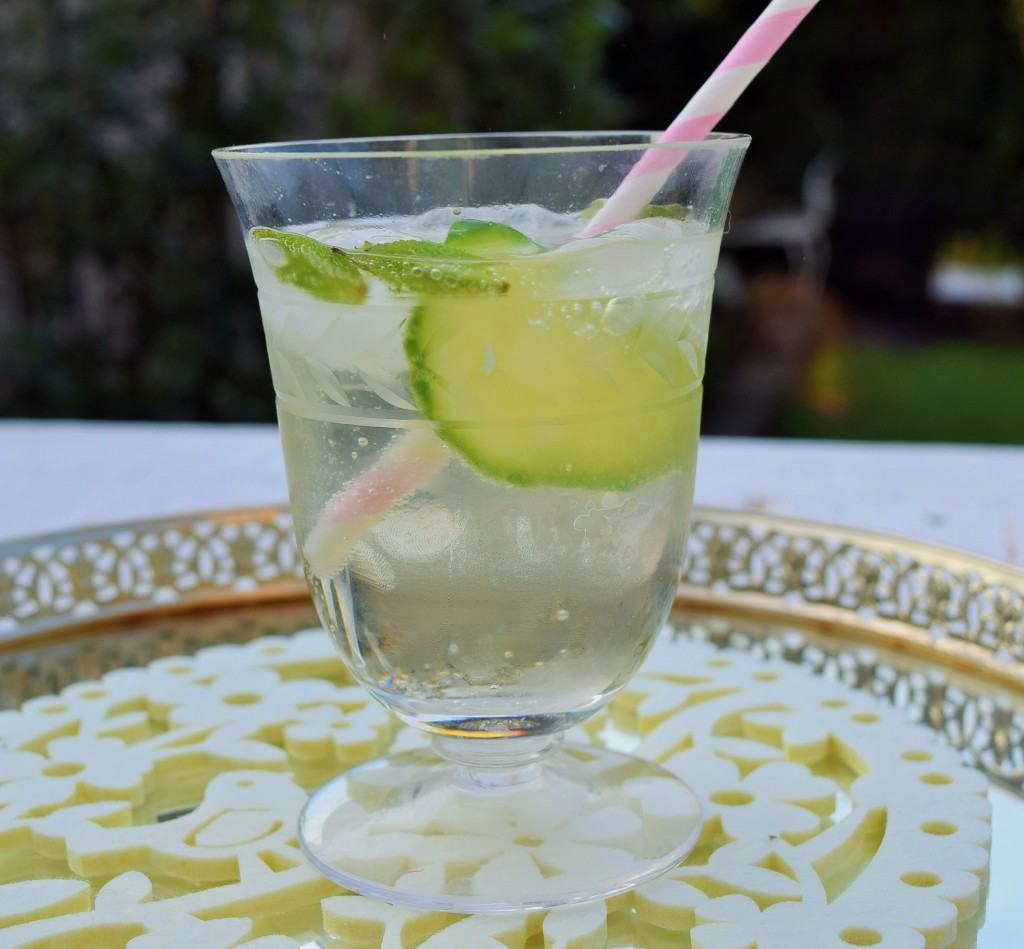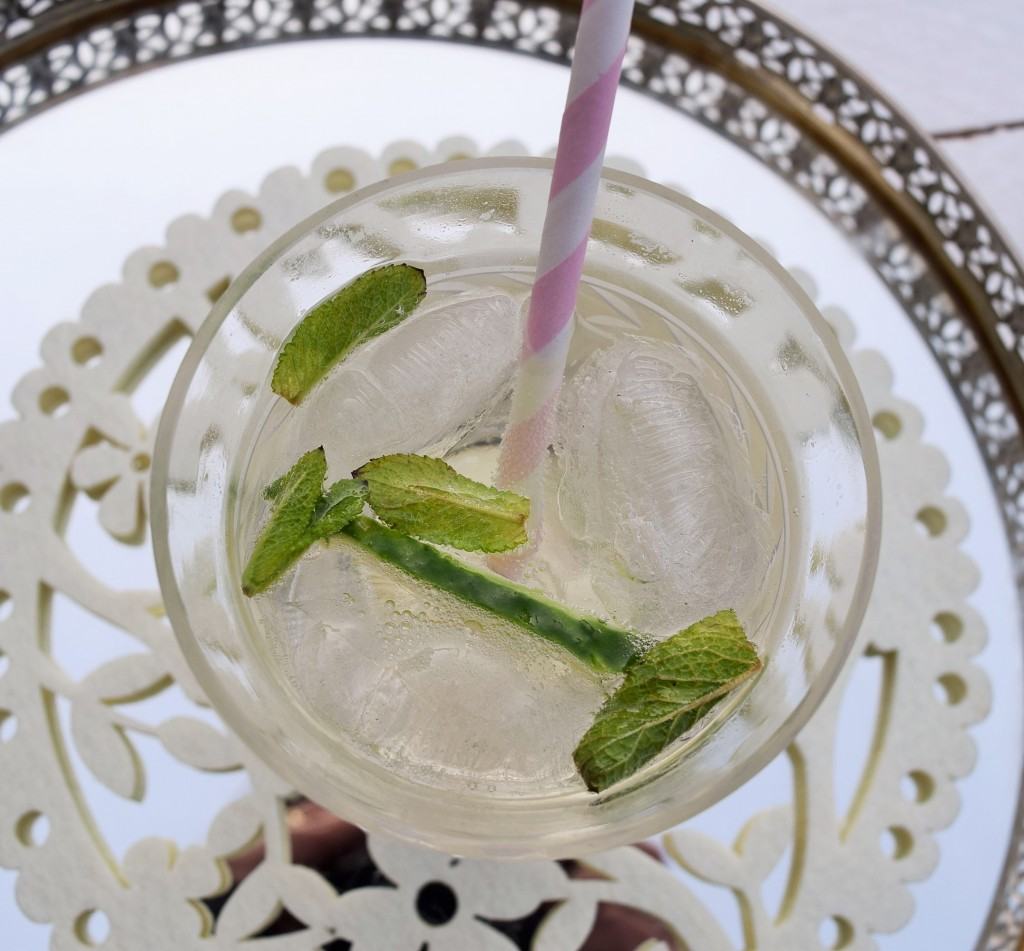 This is so fresh and flavoursome, perfect for this weekend when you may be able to undo the button on your coat for the first time in months.
Happy Cocktail Friday.
Lucy x
Elderflower Prosecco Cocktail Recipe
Serves 1
You will need a pretty glass with ice
25ml Elderflower Liqueur
Prosecco to top up the glass
Garnish with fresh mint leaves and cucumber
Add a handful of ice, mint leaves and a slice or two of cucumber to a glass.
Pour in the shot of Elderflower Liqueur and top up the glass with chilled Prosecco. Stir with a straw and sip, feeling the Spring sunshine on your face.