Pomegranate Cosmopolitan Recipe
It's Friday and it has been a long and relatively abstemious week for me. I have been trying to get rid of my slight spare tyre brought on by excessive Rosé drinking over the summer, so booze has taken a back seat for most of the week. But, what the hell, it's Friday, and a warmer, dryer weekend looms, so it's certainly time for a cocktail. So today, and for no reason other than it's delicious, I give you the Pomegranate Cosmopolitan.
I love the flavour of pomegranate, it adds a rich sweetness to drinks, especially with my Pomegranate Gin and Tonic which has become quite the favourite with friends and family. With this Pomegranate Cosmopolitan, there is a lovely mix of sweet and citrus and a feisty hit of vodka. What's not to like? And, I have to say, served in my Grandmother's tiny cocktail glasses, I felt quite cosmopolitan myself when sipping this.
Here's the not too controversial line up for this wonderful cocktail. Fresh flavours that go so well together.
Make a start by paring *ooh get me* some lemon and orange rind and adding this to your cocktail shaker. Muddle *again, get me* this with the caster sugar to release the fragrant citrus oils.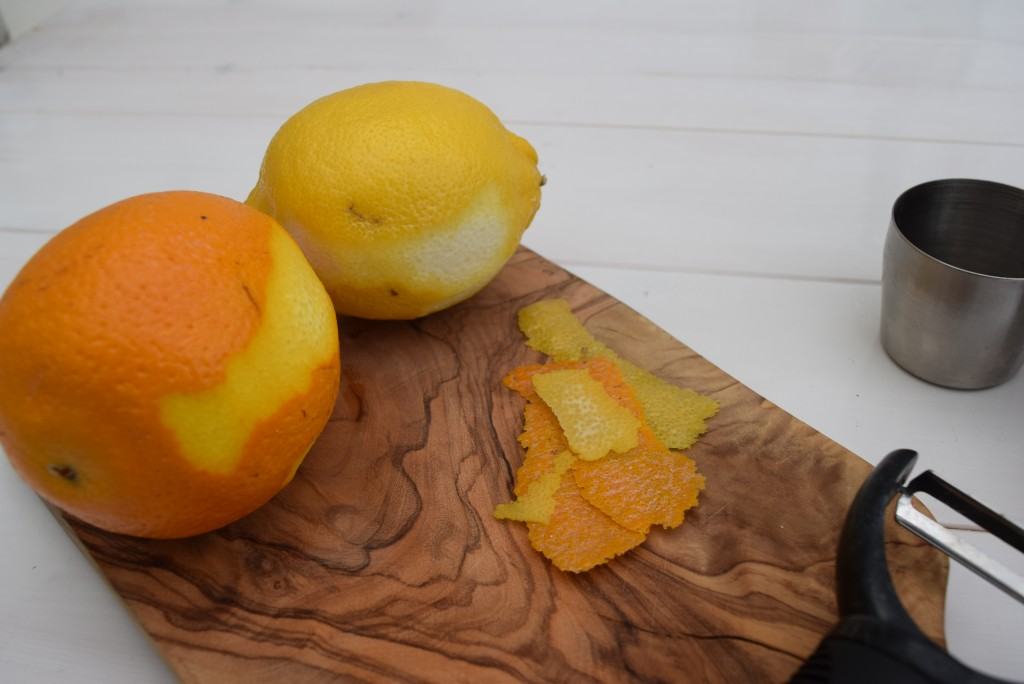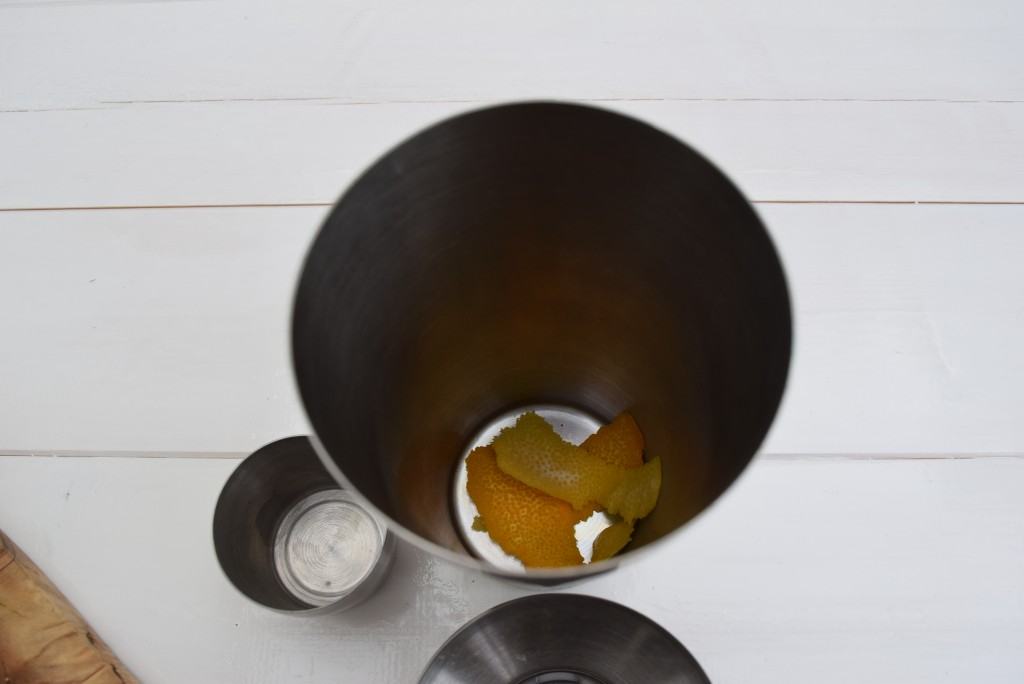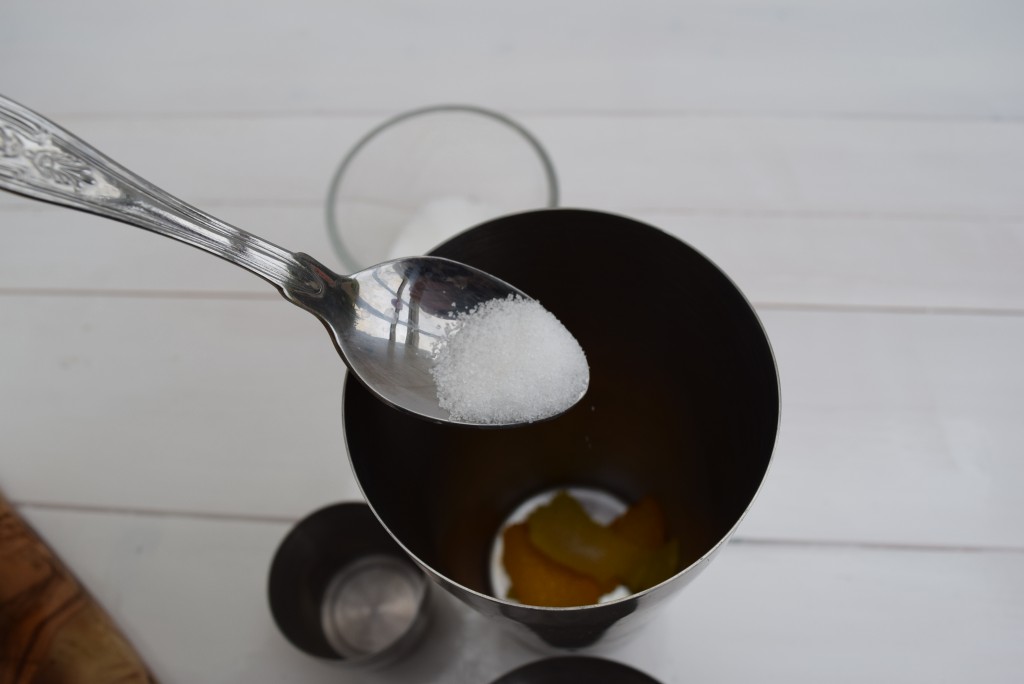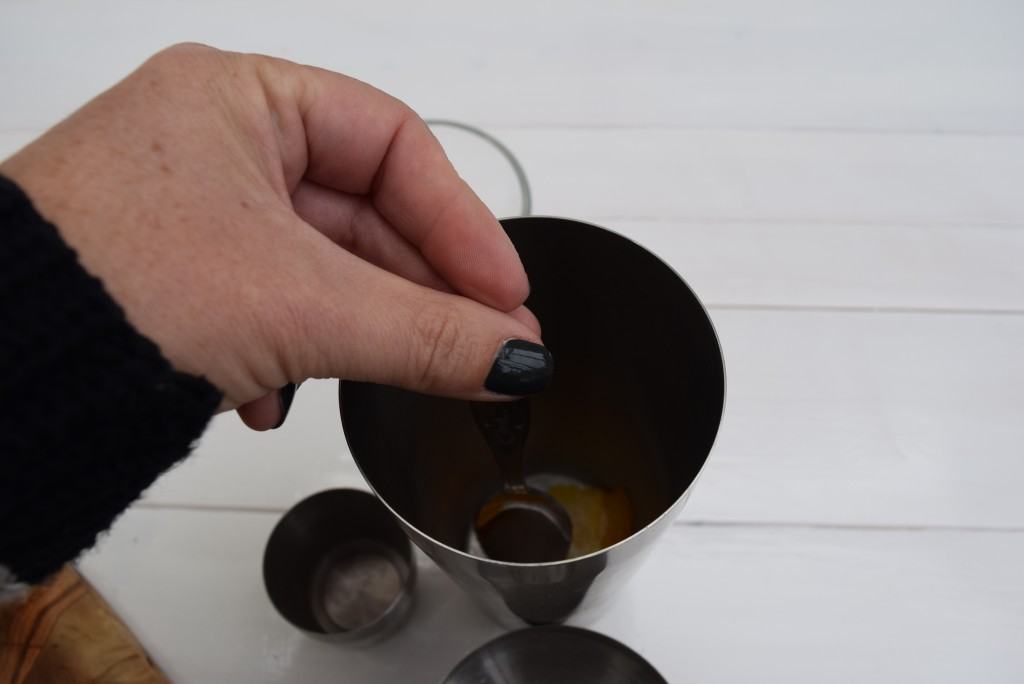 Yes, I am showing off my manicure from last weekend, £8 well spent, but this does come with the price of having to show my ghastly hands.
Next, pop in the pomegranate juice and half a tablespoon of fresh lemon juice, for tartness.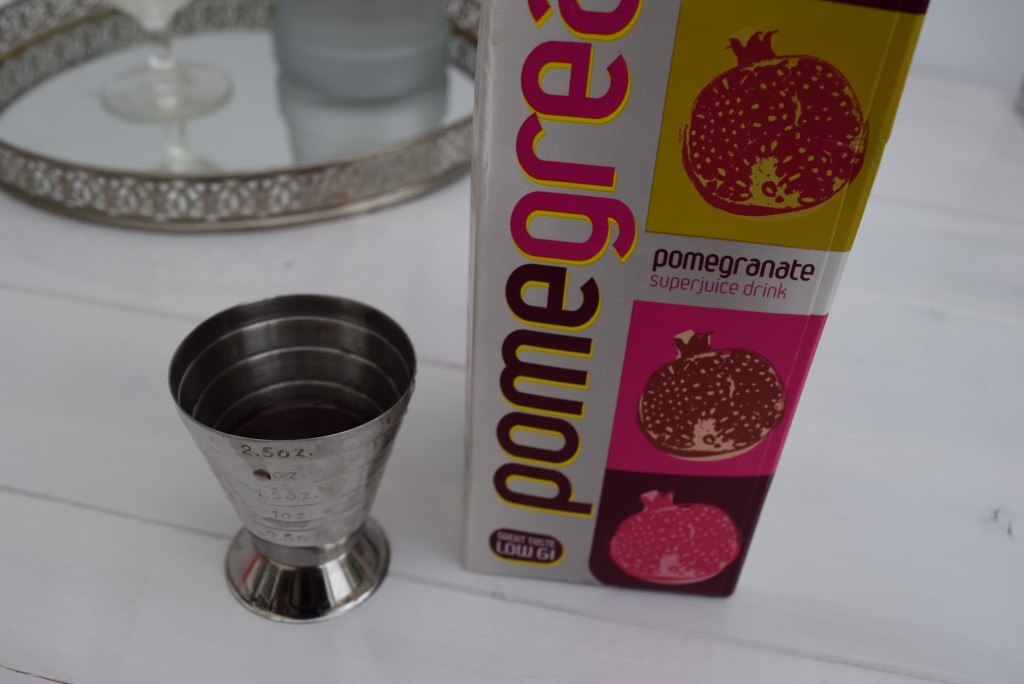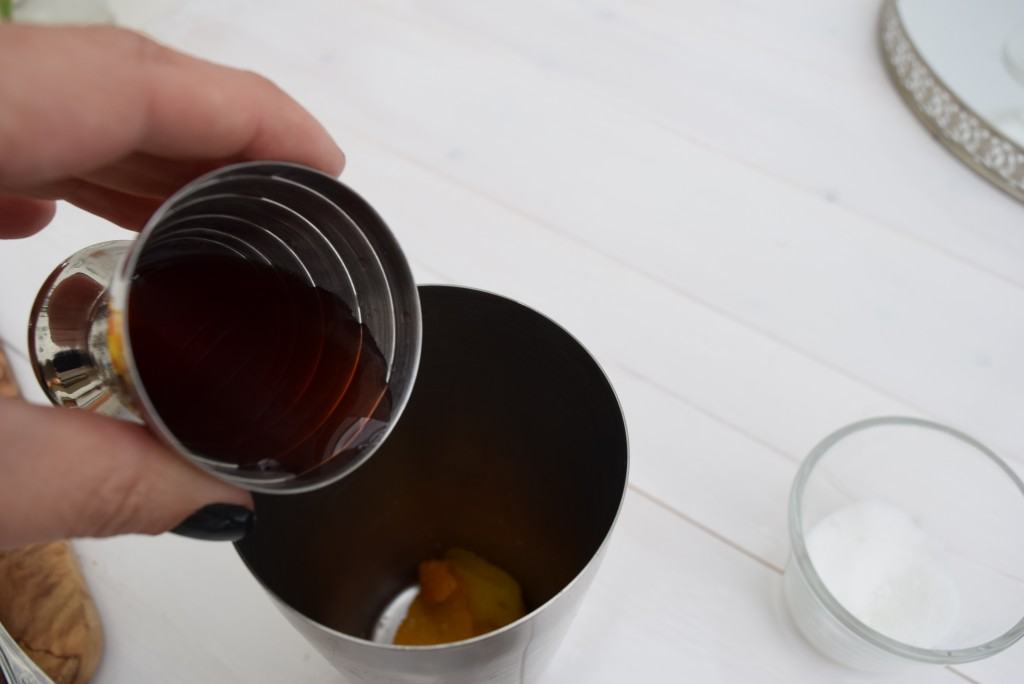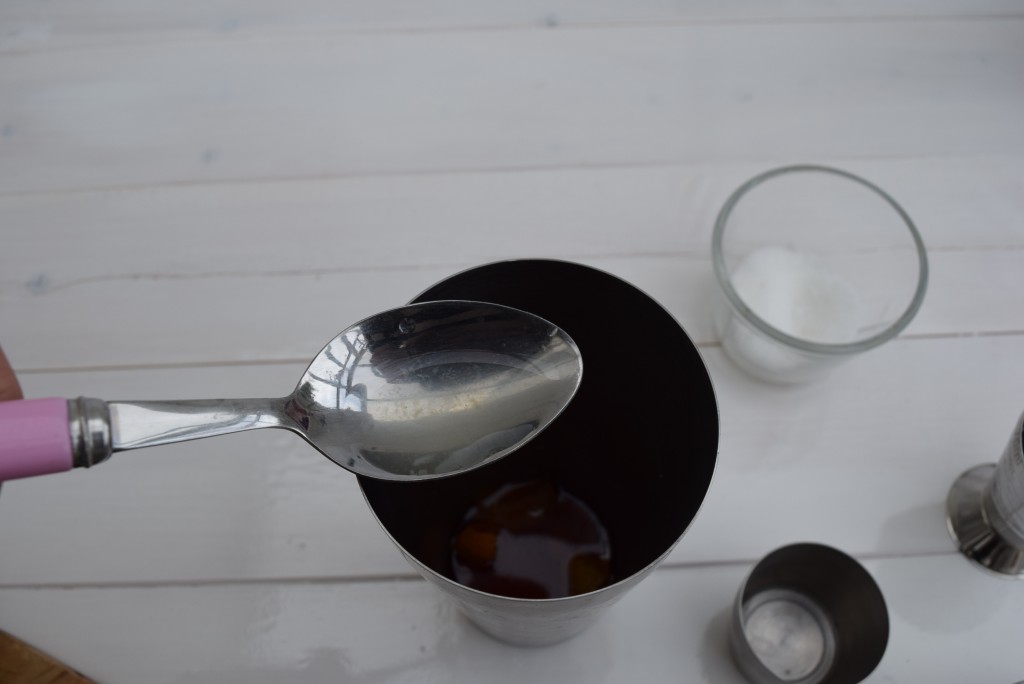 Then all that's left is the vodka and ice, and you're ready to shake this combo until beautifully chilled.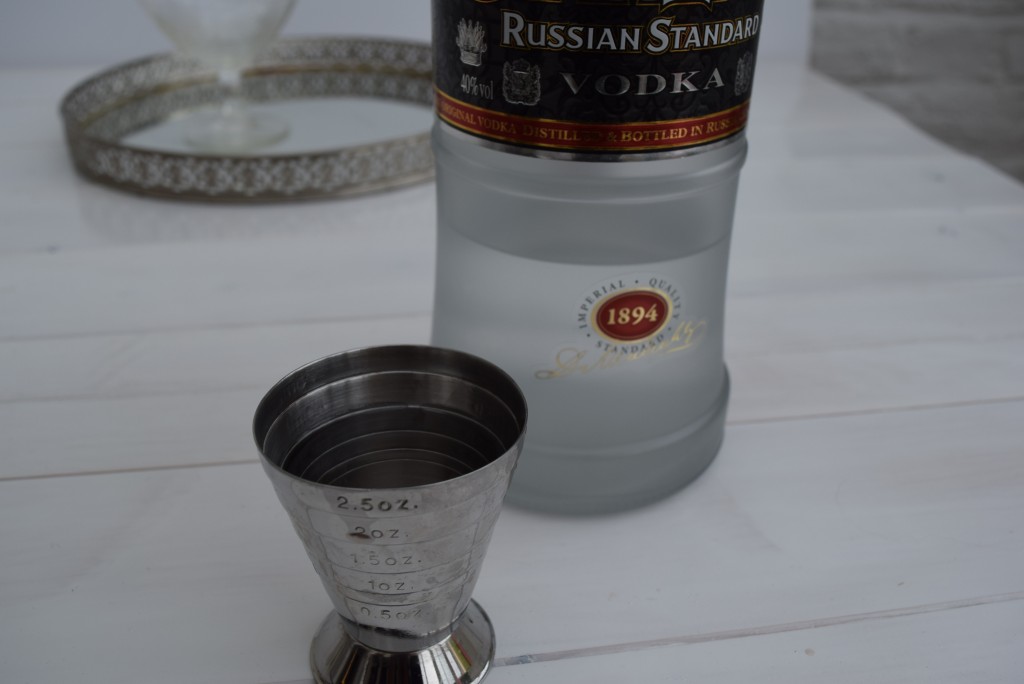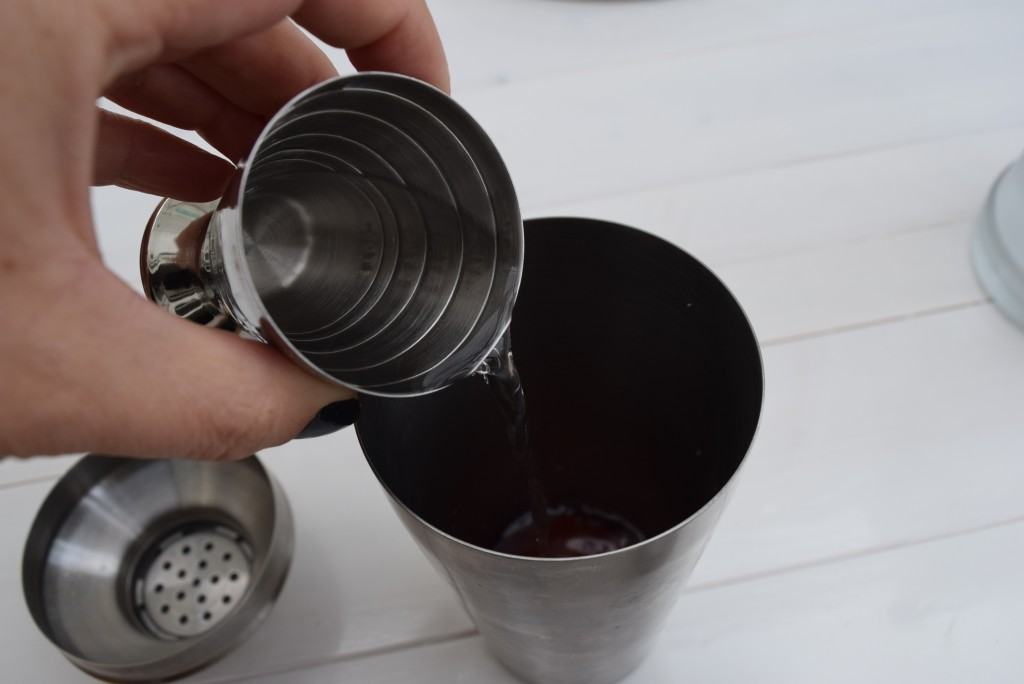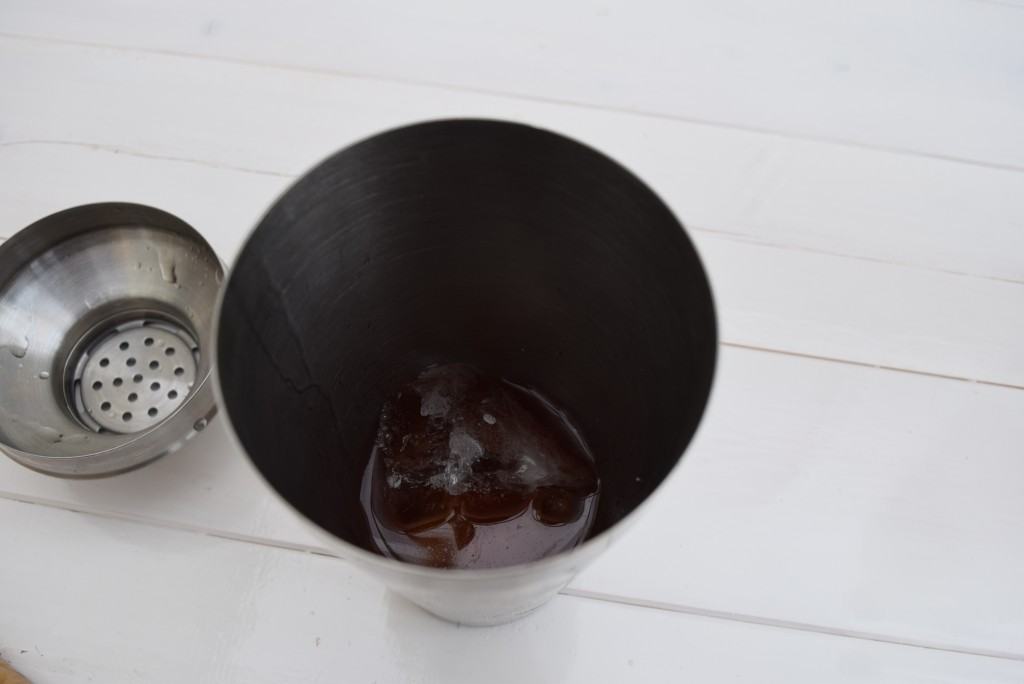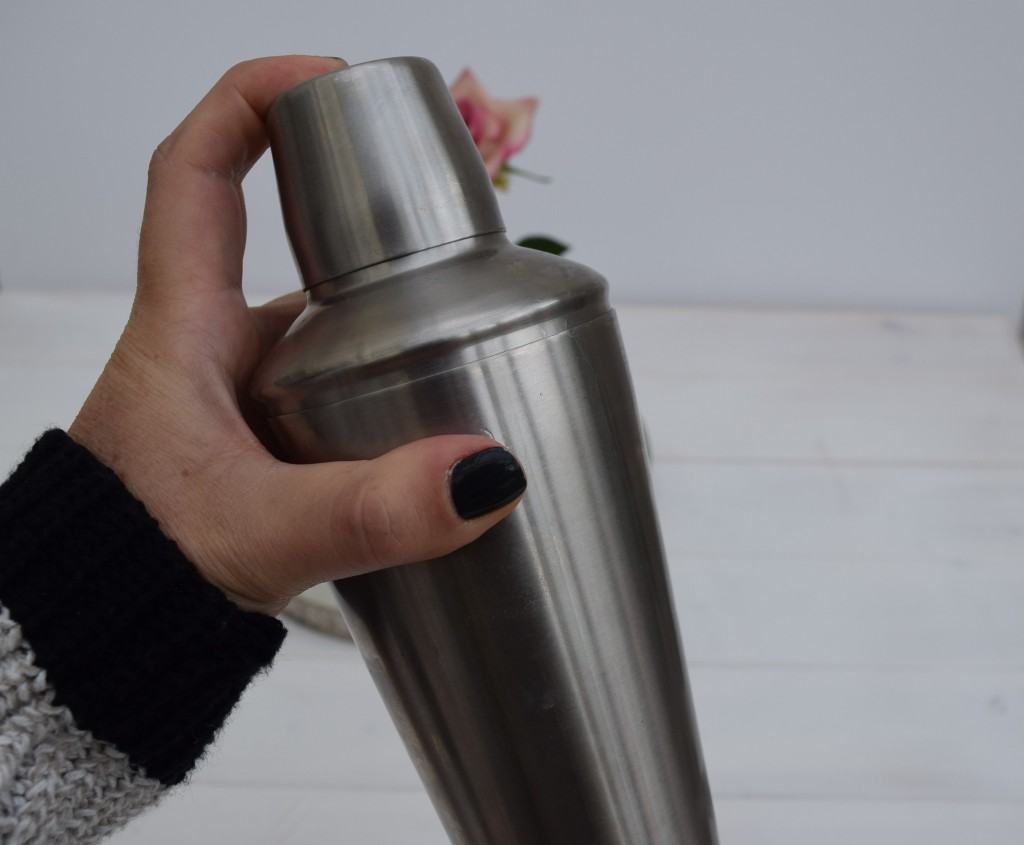 Pour this iced pale pink creation into a pretty glass, garnish with a twist of lemon zest, sip and enjoy.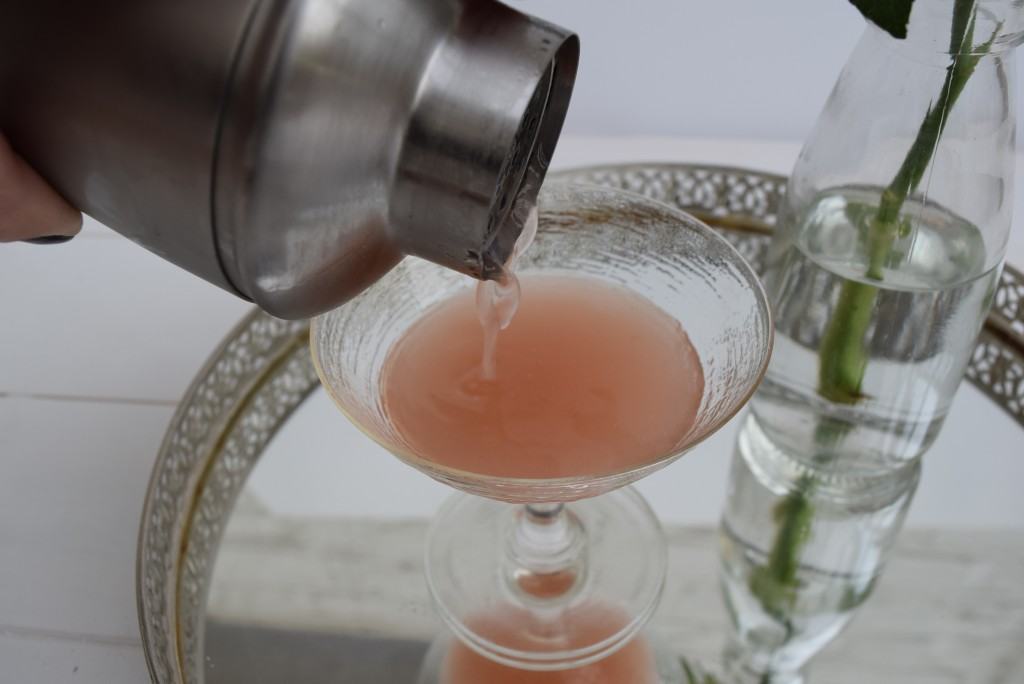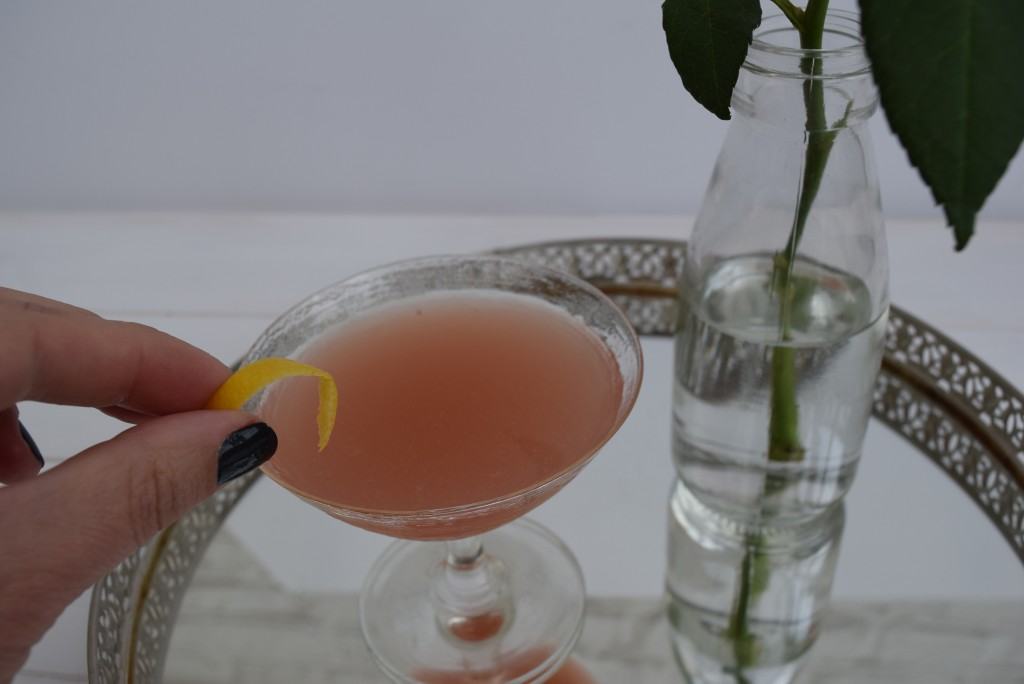 And feel all cosmopolitan why don't you.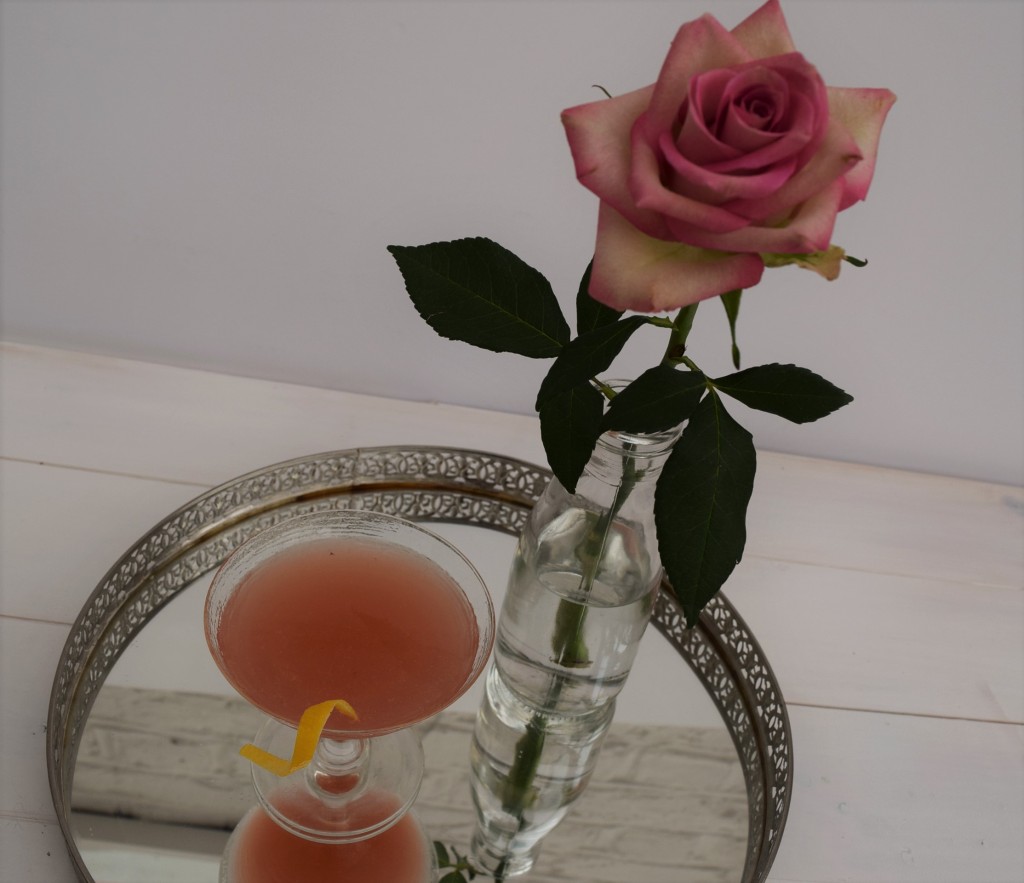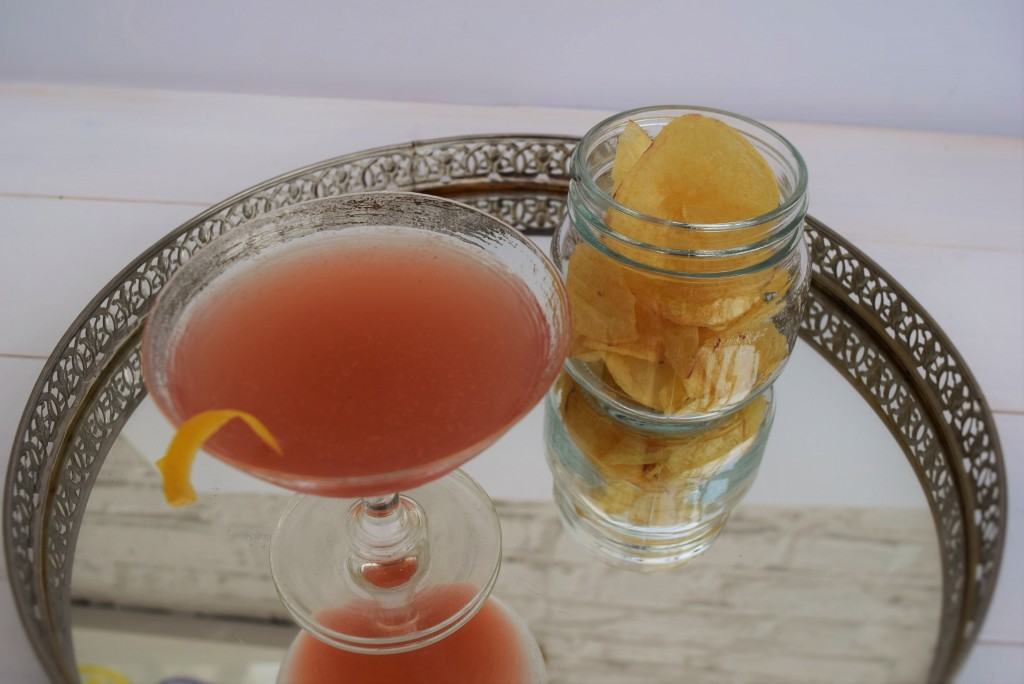 Nothing says sophistication like a small jar of ready salted crisps.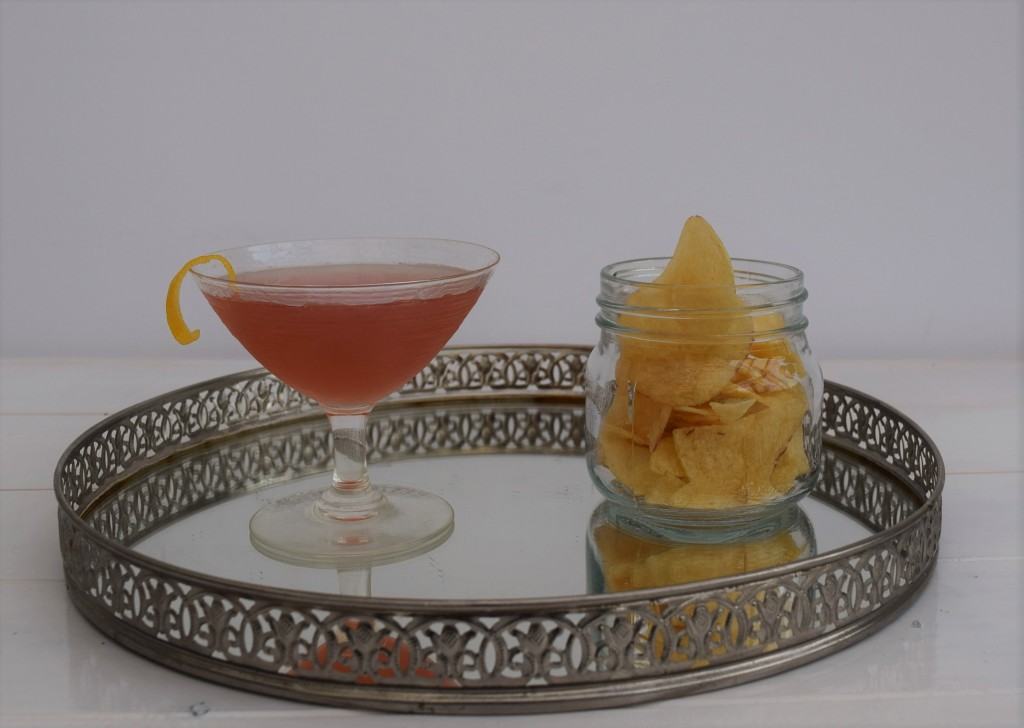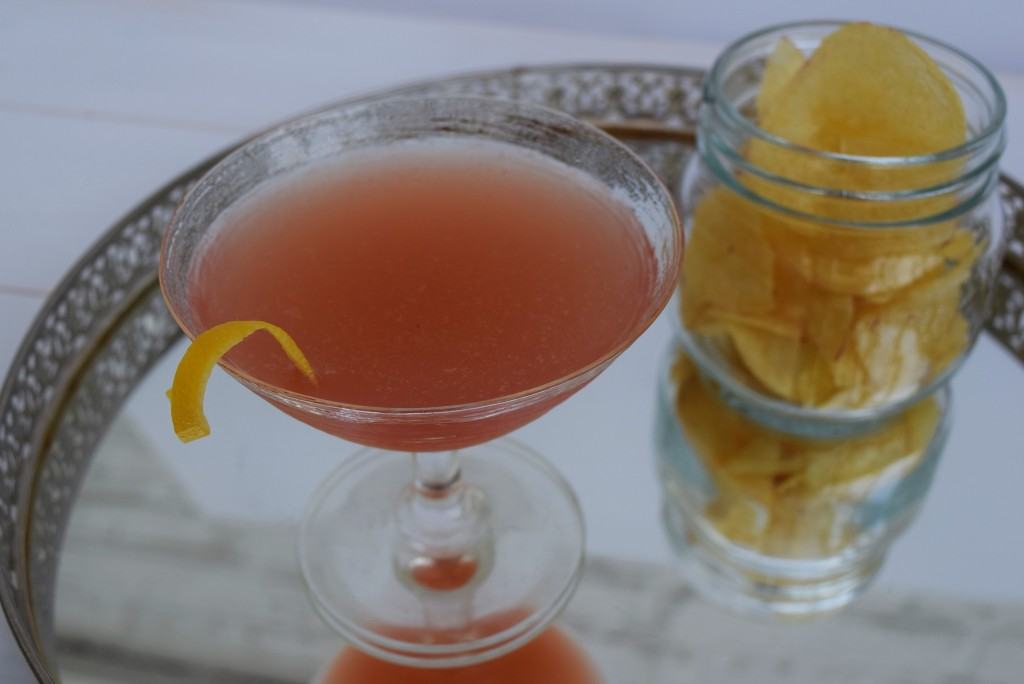 Beautiful seasonal colours and flavours in this Pomegranate Cosmopolitan. Fresh with a hint of fruit. And in the case of my cocktail, a hint of salty crisps too, quite the partnership. Have a lovely, restful weekend.
Lucy x
Pomegranate Cosmopolitan Recipe
Serves 1
You will need a cocktail shaker and a fancy glass
2 strips each of lemon and orange rind
1 teaspoon caster sugar
50ml pomegranate juice
1/2 tablespoon lemon juice
50ml vodka
Ice and a twist of lemon rind to garnish
Take your cocktail shaker and add the two strips of lemon and orange rind. Spoon in the caster sugar and muddle slightly to release the citrus oils.
Pour in the pomegranate juice, lemon juice and vodka, then add the ice to the shaker. Shake well until the shaker feels chilled then pour into a fancy glass. Garnish with a twist of lemon peel, sip and enjoy.