Prawn, Chilli and Basil Pasta Recipe
I can't really remember when I fell in love with cooking. Ooh, that sounds like the start of a Silhouette Romance novel, but without the heaving bosoms. I know it started in my teens whilst creating recipes for my O' level cookery, I can even remember the delicious, if a little 70's, Chicken au Gratin I lovingly fashioned for the practical exam. Or it may have been when Clyde and I moved in together in our early 20's and I discovered the excitement of carefully preparing delicious meals à deux in our tiny flat. What I do know though, is I have always loved cooking, and more so, eating, because I am a bit of a pig. A bit of a pig who likes to cook.
When we had our first flat in Tooting in the olden days, I used to make a weekly trip to the supermarket for all our favourite treats. I would nearly always sling a cookery magazine into the trolley as a perk for me, and in these I found some brilliant recipes. Today's Prawn, Chilli and Basil Pasta is from a magazine which has to be nearly 20 years old, but it's still a favourite of ours today, so is clearly a keeper. Pasta doesn't scream dinner party, but this is so elegant and filled with flavour no one would be disappointed to be served this for their supper. The fresh prawns are pan fried with chilli and garlic then tossed together with cherry tomatoes and basil. I have included some slightly retro sugar snaps for crunch, but if you'd rather just stir a handful of spinach in with the tomatoes please do. Here's the link to the original recipe from the Good Food Magazine, which is probably still sitting on top of my fridge gathering dust with all the other hoarded publications.
I use these classic flavours in lots of recipes as they are tried and tested and well loved. You can, of course, adapt this to include any of your favourites. Include some lemon zest and a spritz of juice, swap prawns for bacon or pan fry some Halloumi and add at the end, to replace the prawns, for a delightful vegetarian version. This brilliant, simple dish may then be served up for the next 20 years in your house too.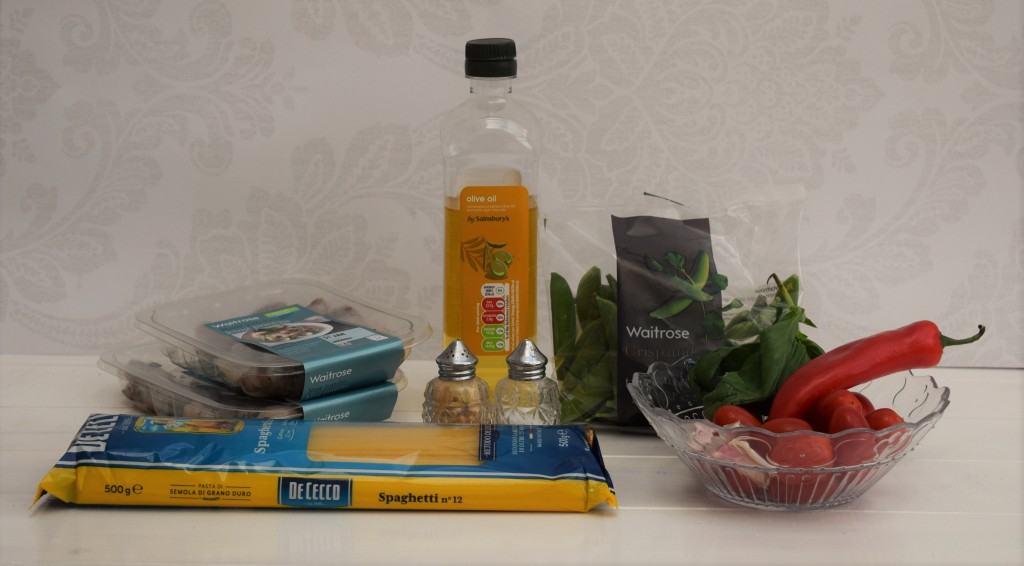 Wonderful, colourful ingredients. All apart from the parmesan garnish, I know, I have a head like a sieve. Just a note on the prawns, I added two packs as they were BOGOF, making around 350g which was loads, but anywhere between 250g to 300g will be plenty.
Make a start by putting your pasta of choice on to cook as per the instructions on the packet. I added the sugar snaps, halved, into the cooking water when it only had a minute left on the cooking time, then drained the whole lot together.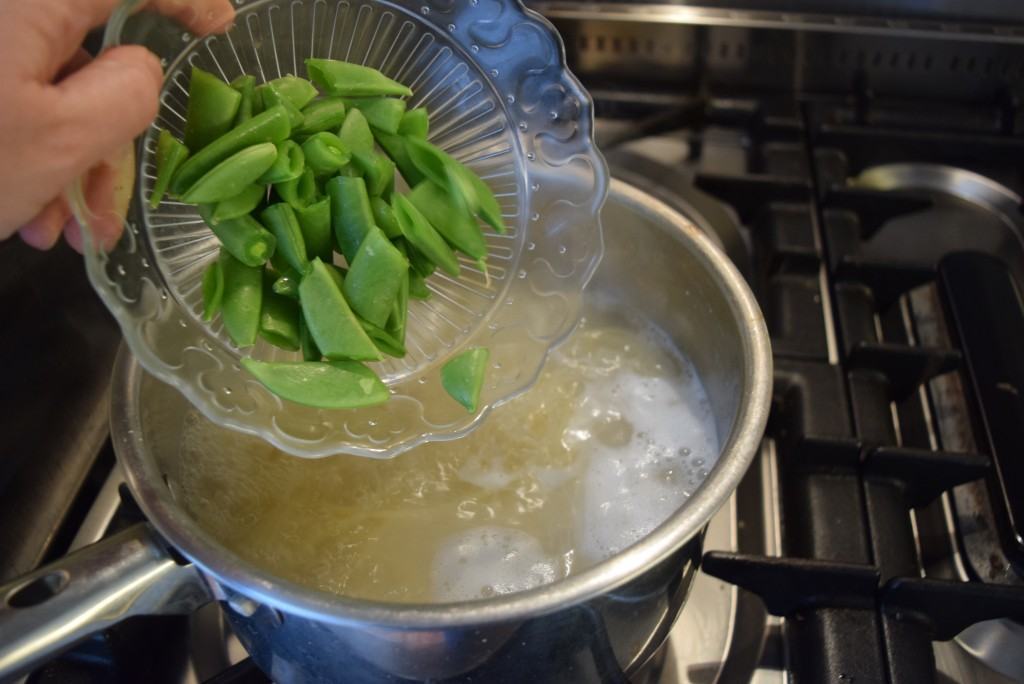 While this is all simmering away, make a start on the prawny business. Heat a tablespoon of oil in a large frying pan. Throw in the finely chopped chilli and garlic and cook for a minute or so, until just softening, starting to brown, not burn, and smelling divine.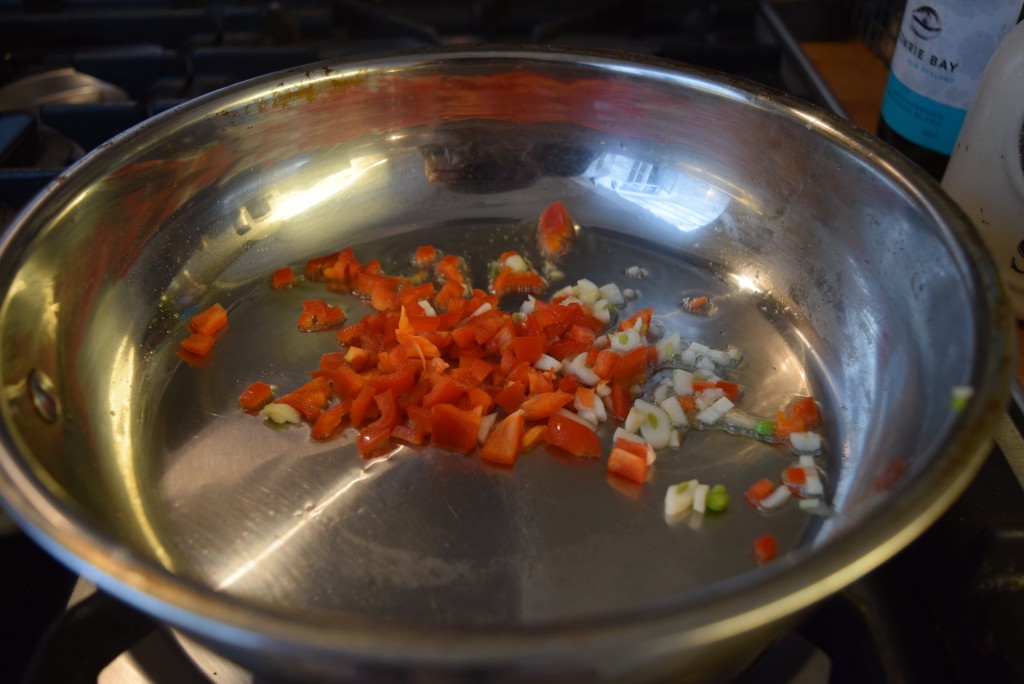 Tip in the prawns and stir fry them for around 3 minutes until turning pretty in pink and sizzling.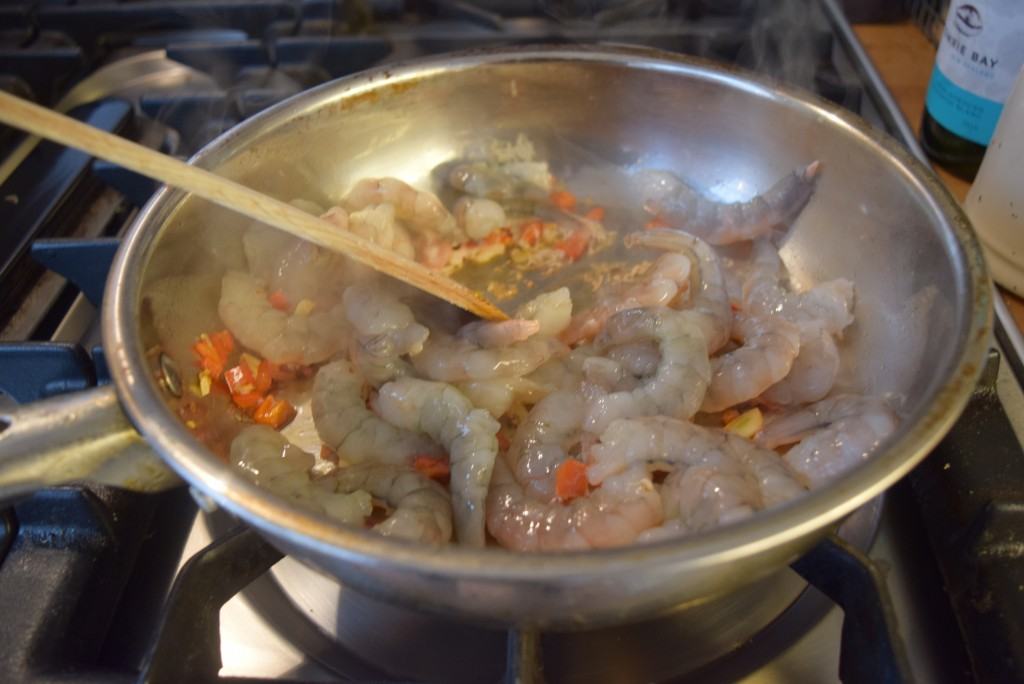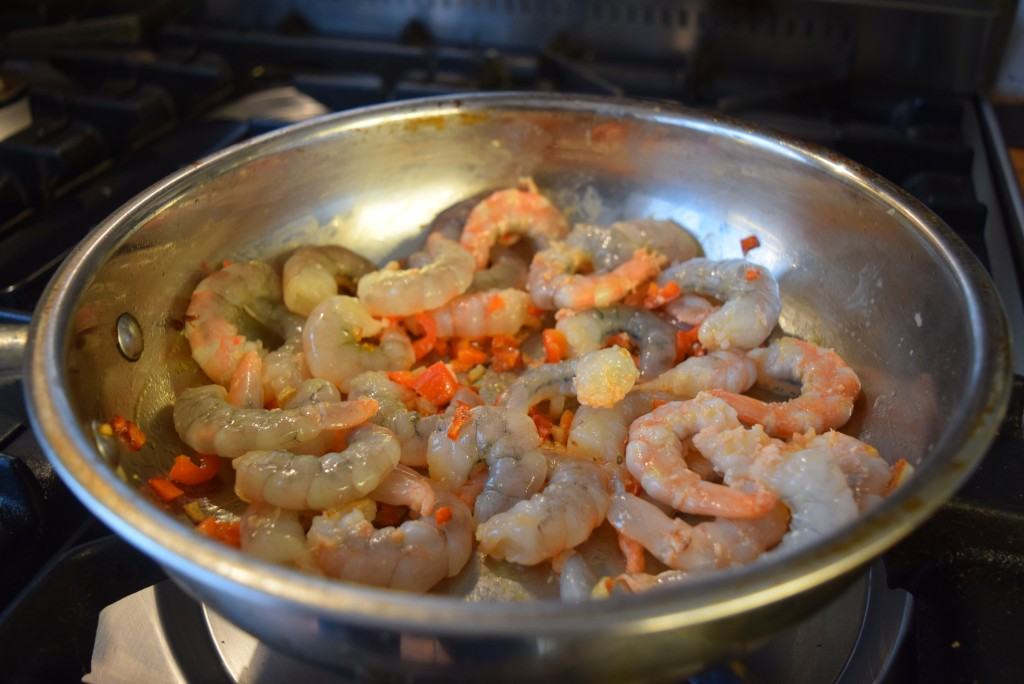 Next go in with some halved cherry or baby plum tomatoes and mix them around until they soften slightly and are coated in all the lovely pan juices.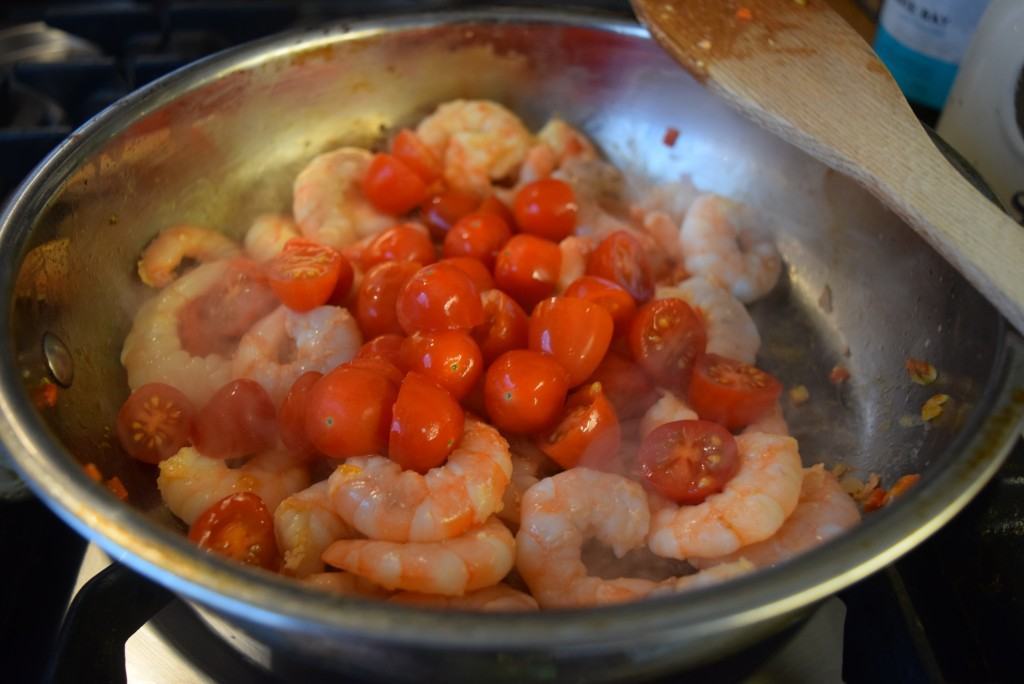 If you are adding spinach, here's the moment to sling it in. If not, season the prawns well then drain the pasta and sugar snaps and add this to the pan and toss around.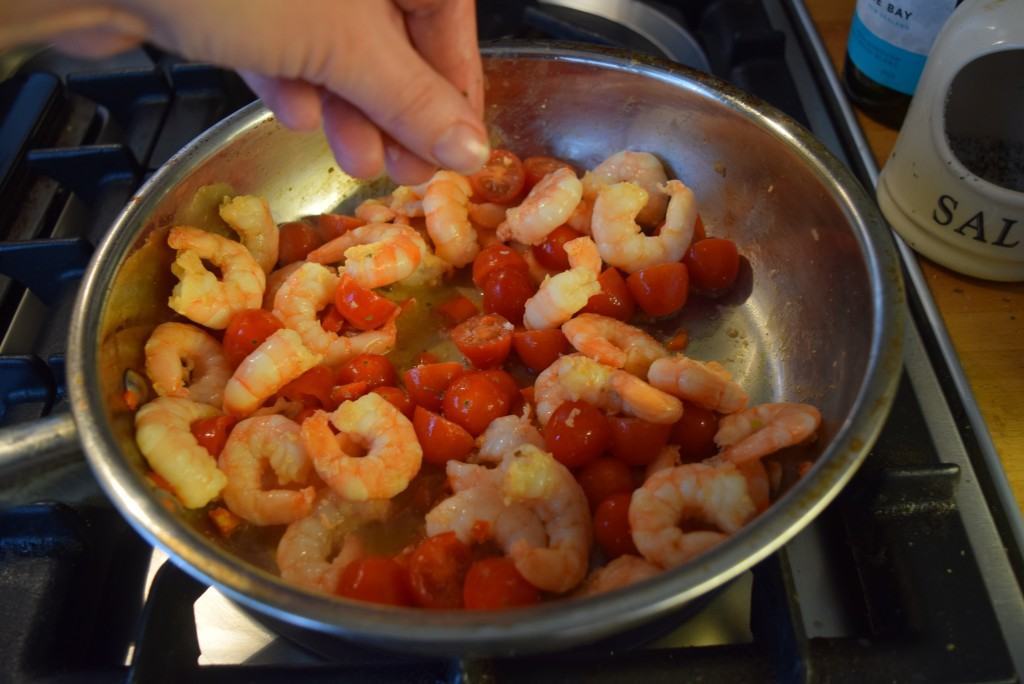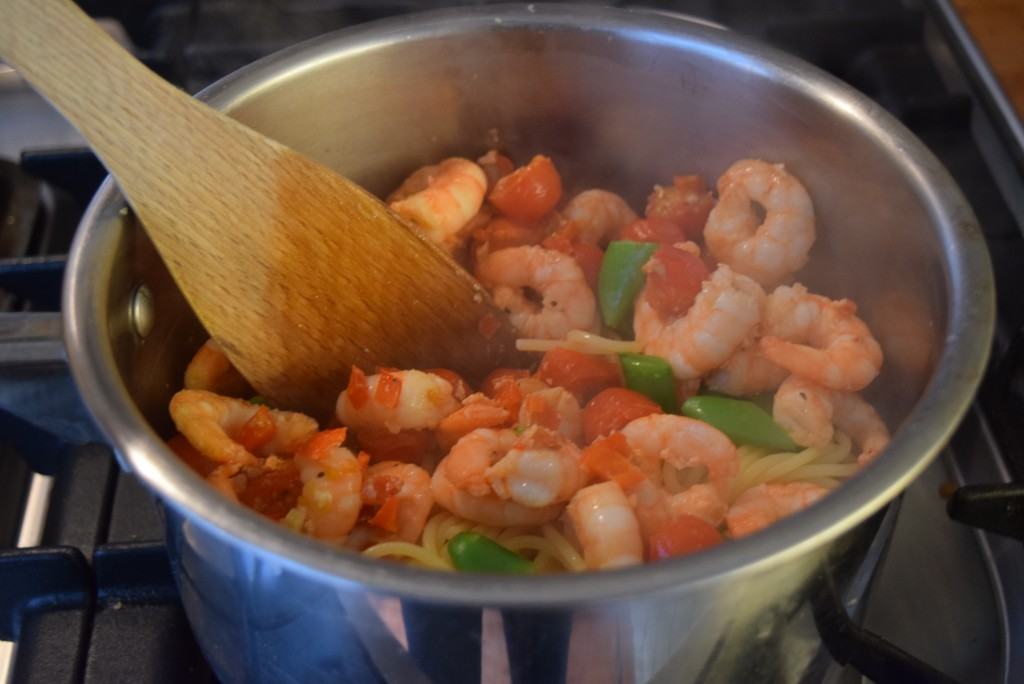 Roll up the basil leaves then chop them into ribbons. Add this to the mix and stir again with just a drizzle of olive oil.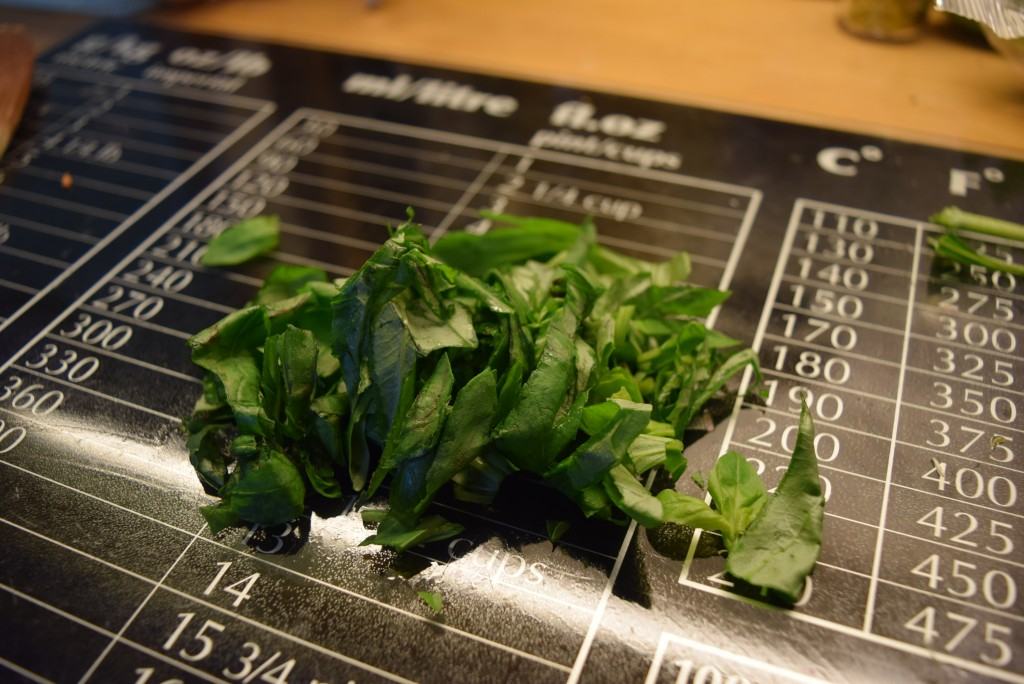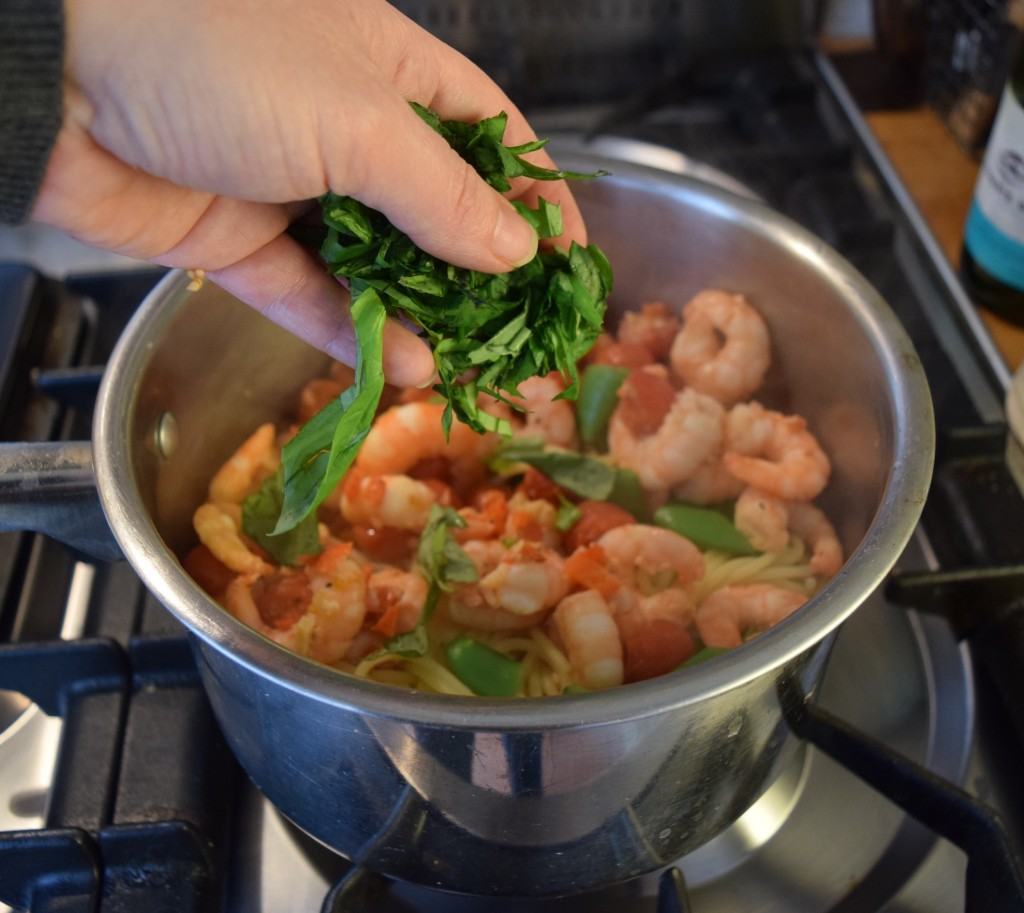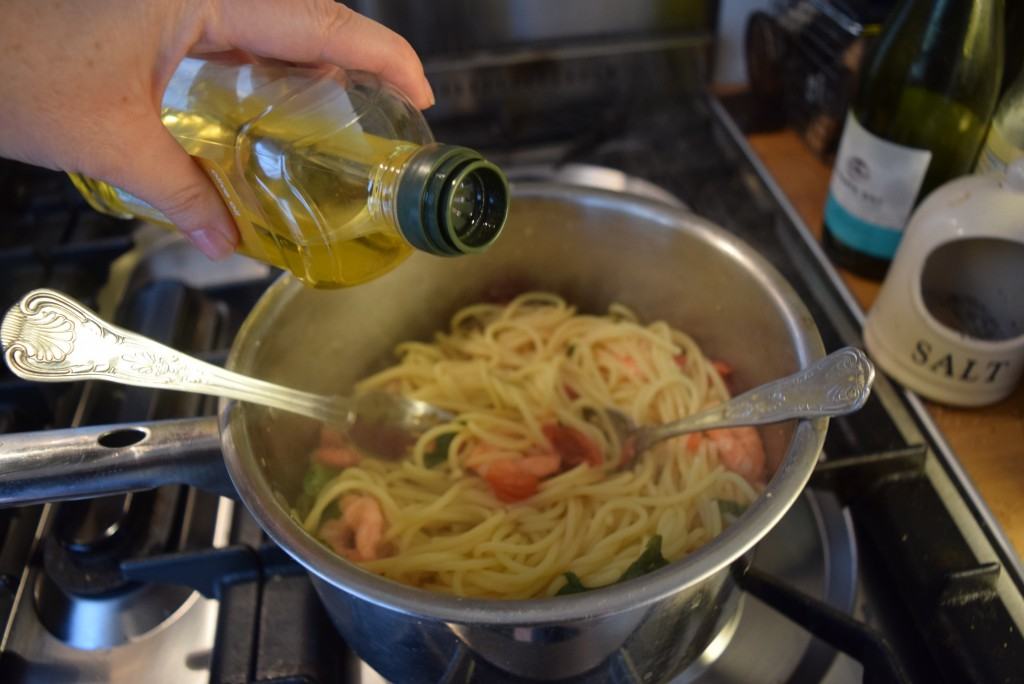 Serve this in great big, warmed, bowls garnished with parmesan shavings and a big glass of wine.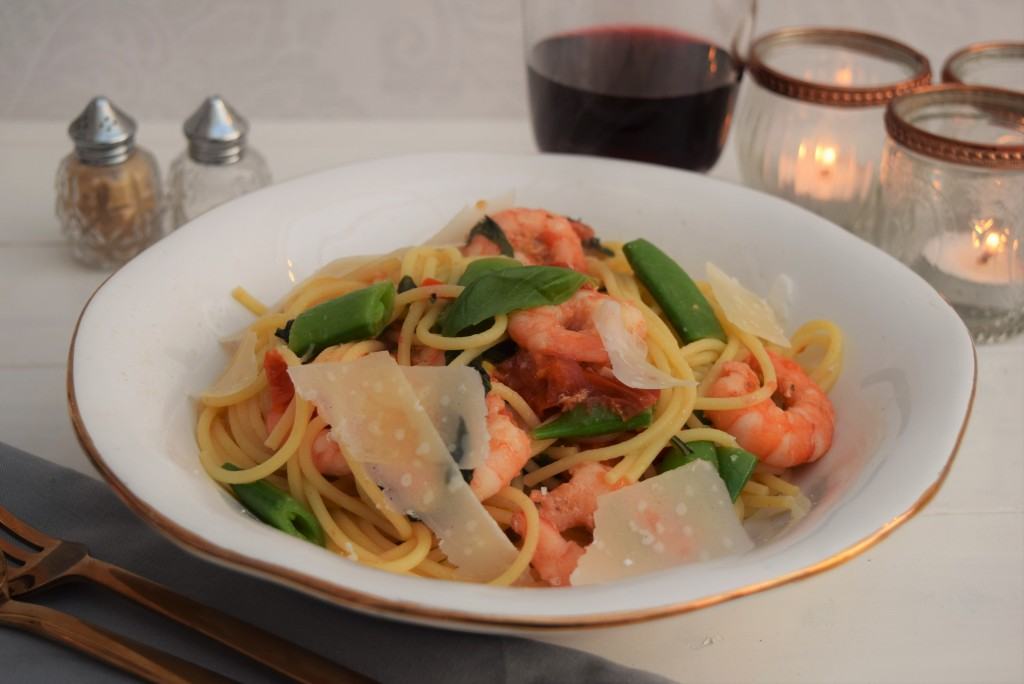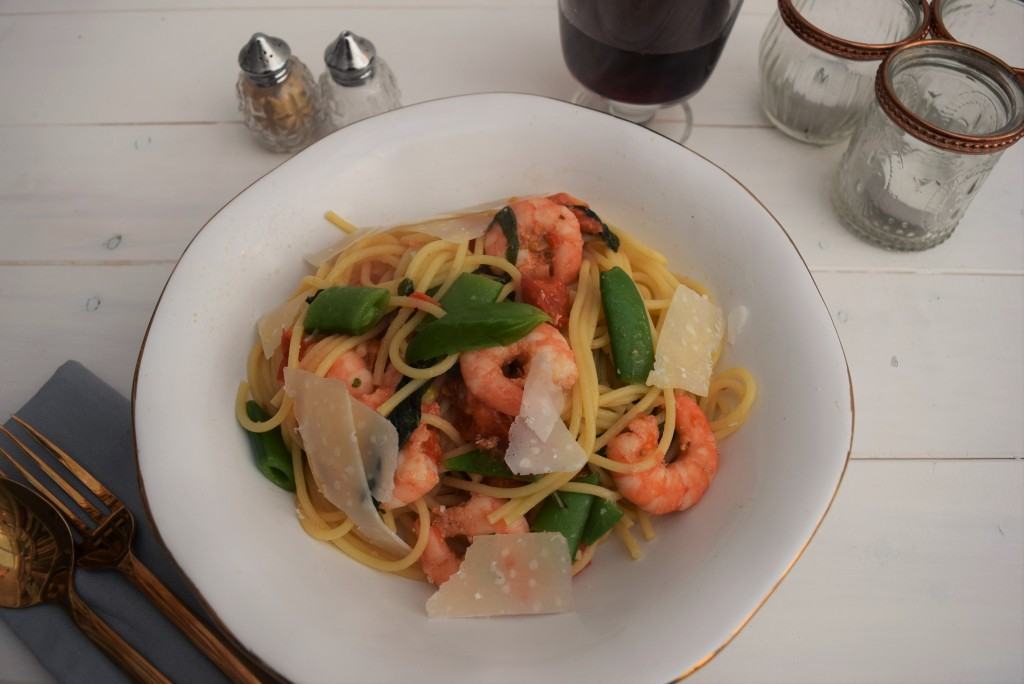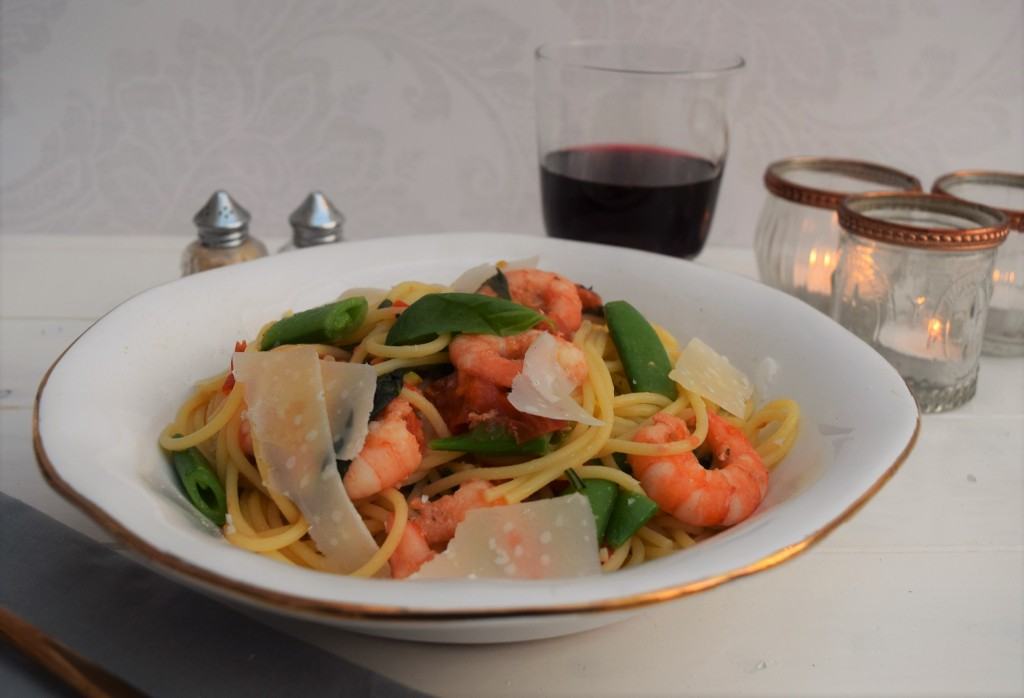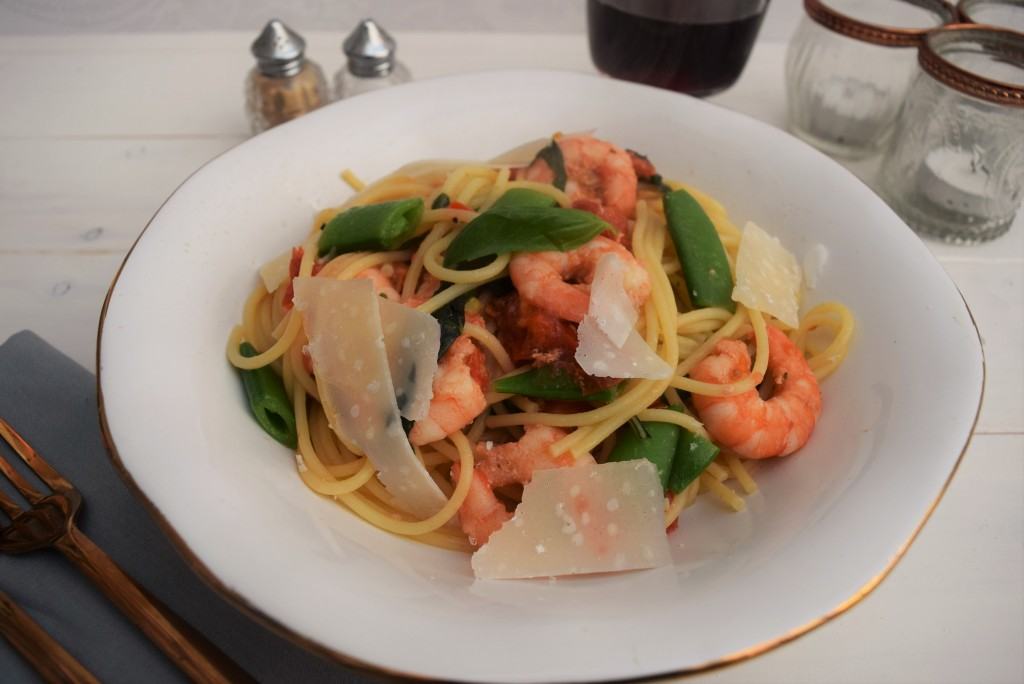 This is an oldie but a goodie. Full of flavour, packed with prawns and completely bloody delicious. This can be a romantic dinner, stylish supper party or mid week family meal. Whenever you choose to serve this dish, it will never fail to impress.
Lucy x
Prawn, Chilli and Basil Pasta Recipe
Serves 3 to 4 people
You will need a large frying pan
approx 300g pasta, spaghetti or linguine is good here
100g sugar snaps or you could use a handful of spinach
1 tablespoon olive oil
2 cloves garlic, finely chopped
1 red chilli, de-seeded and chopped
approx 250g to 300g raw prawns, dependent on your pack size
20 cherry or baby plum tomatoes, halved
salt and pepper
A handful of fresh basil leaves, chopped
Drizzle of olive oil
Parmesan shavings to serve and optional pea shoots or rocket leaves

Heat a large pan of boiling salted water then add the pasta and leave to cook according to the instructions on the packet. A minute before the pasta is cooked, if you are using them, add the halved sugar snaps and cook them for a minute then drain.
While the pasta is cooking, heat the oil in a large frying pan. Add the finely chopped chilli and garlic and cook over a medium heat until softening and until just starting to brown, for around a minute. Add the prawns and cook for a further 3 minutes or until they are turning pink then toss in the halved cherry tomatoes and season well with salt and pepper. Cook for another minute or two then add the drained pasta and sugar snaps to the pan.
Toss everything around, add the freshly chopped basil, drizzle with a tablespoon of olive oil then serve with shavings of parmesan in huge bowls. Serve with pea shoots or rocket leaves if you like.