Rose and Vanilla Panna Cotta Recipe
Panna cotta, along with creme brulee, is one of my top restaurant pud choices. I do love a cream heavy dessert, a trait inherited from my Mother, who would have double cream on her cereal given half a chance. This panna cotta is fragrant and delicious and sets to a perfect soft wobble. I love floral flavours, but if they remind you of your Grandmother's underwear drawer, do please feel free to stick with just the vanilla. I served mine with lavender shortbread for extra floweriness and this is wonderful accompanied by a big bowl of summer fruits.
It's a simple recipe, just a bit of heating and whisking, but has the air of having taken you all day to make. Your secret is safe with me.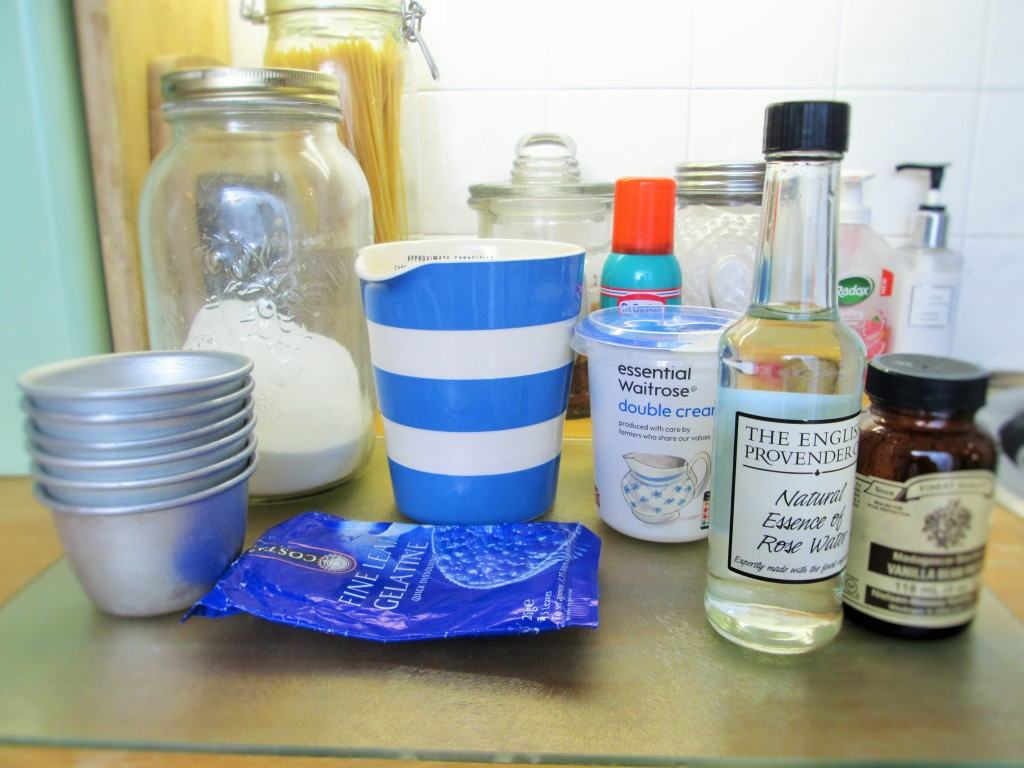 Here's the line up for your panna cotta. Before you start, spray/butter/flavourless oil your pots as you really don't want the panna cotta to get stuck just when you are all ready for the big reveal.
Take a medium sized sauce pan and add the cream, milk and sugar. Heat on a low flame, stirring gently, until the sugar has dissolved and the mixture is simmering nicely.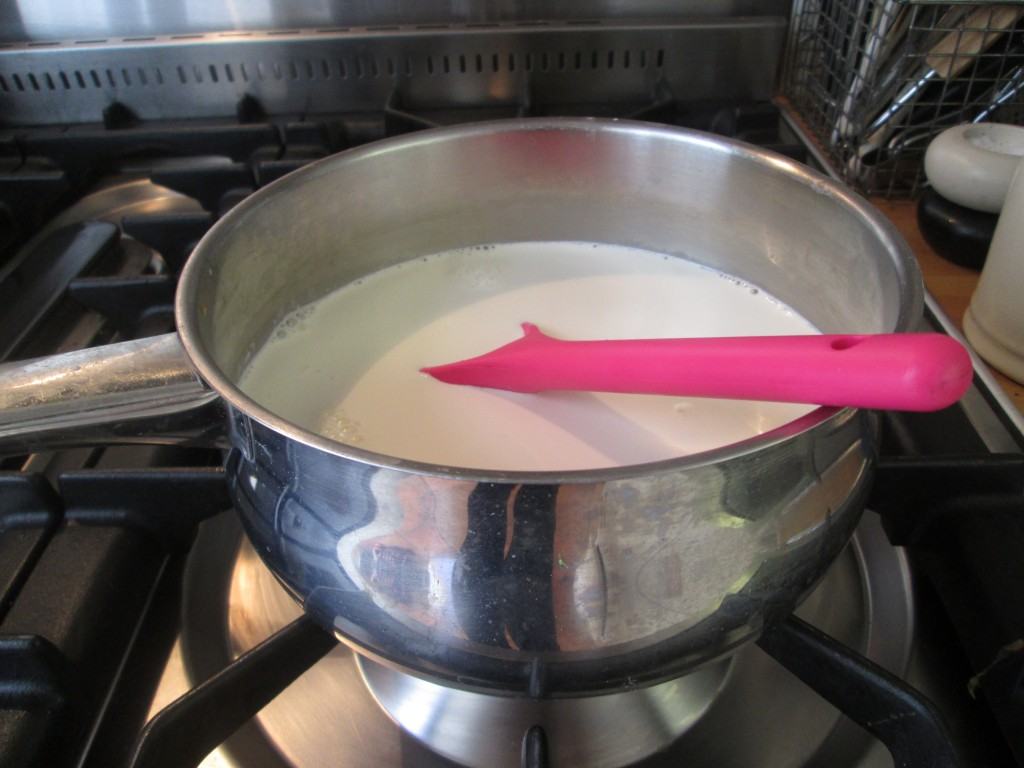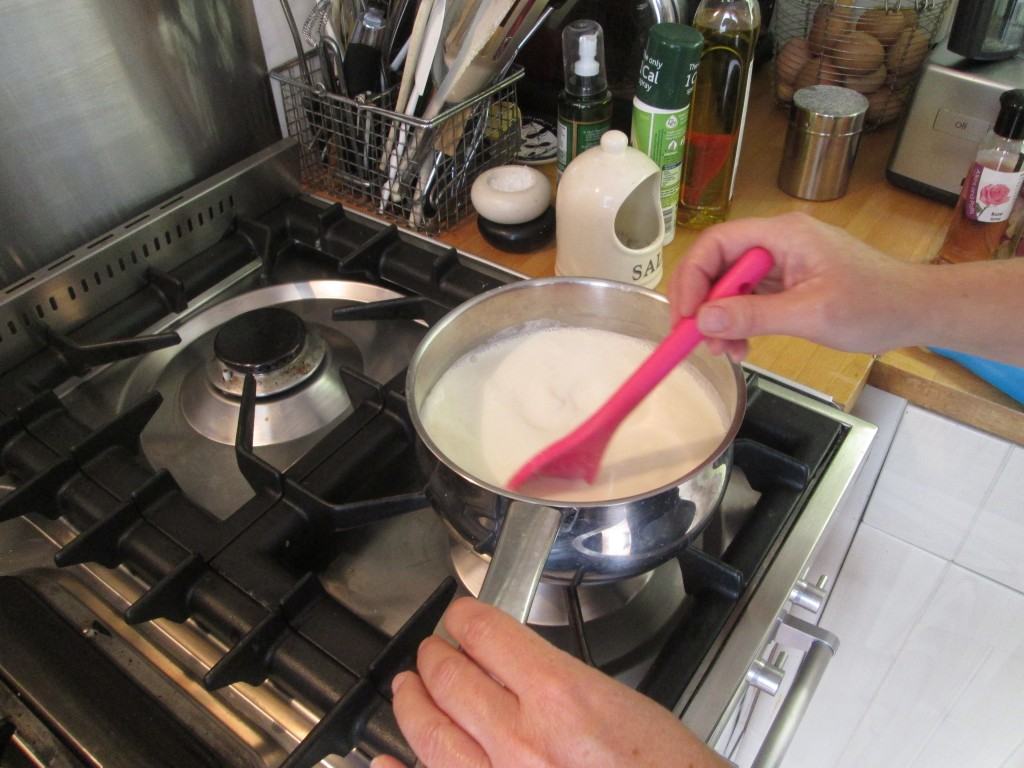 Meanwhile, take the sheets of gelatine and soak to soften in just enough cold water to cover them.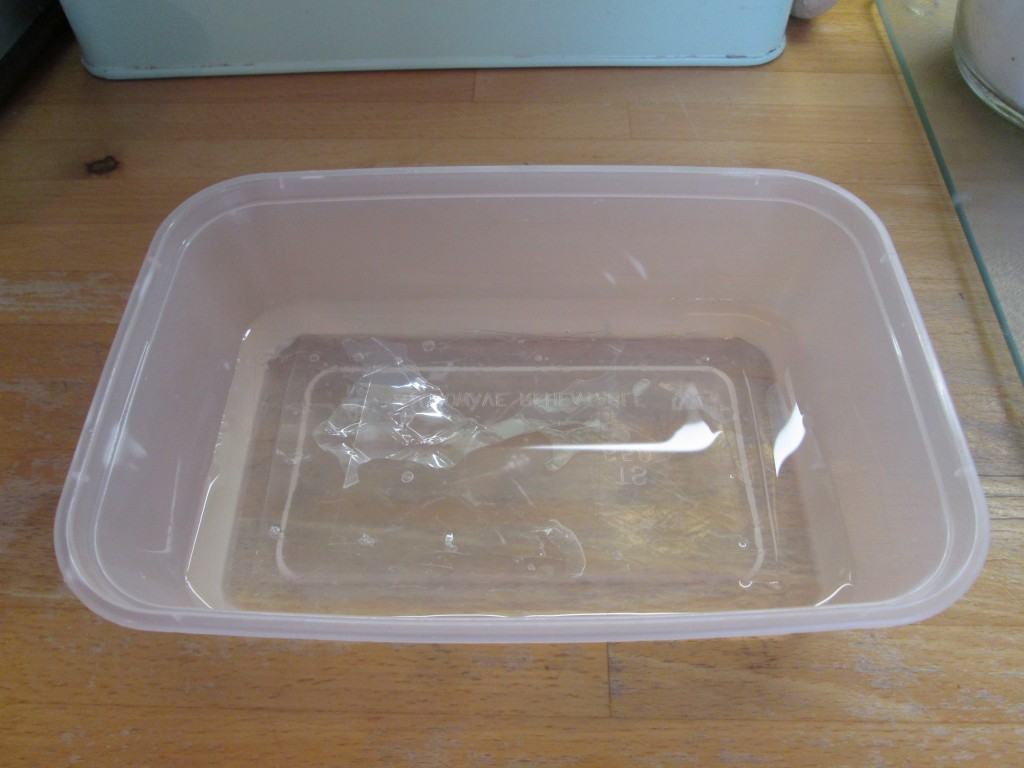 Once simmering, take the cream and milk off the heat and give it a little whisk.
Add the vanilla paste or extract to the cream. I used paste as I like the look of the vanilla seeds and it adds a wonderful  fragrance. Of course, do use a split vanilla pod if you have one to hand, this would be added to the cream and milk at the start of the recipe, and removed before adding the gelatine.
Whisk again to ensure all the seeds are dispersed, then add the scented rosewater.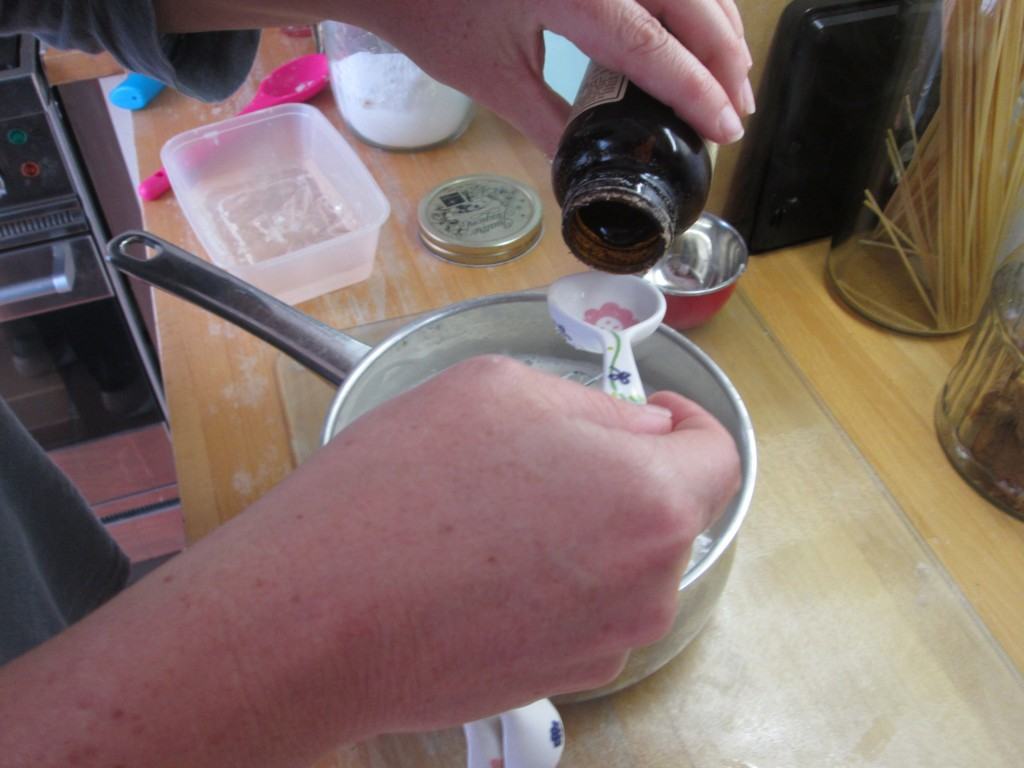 Oh no, its hand central today, apologies.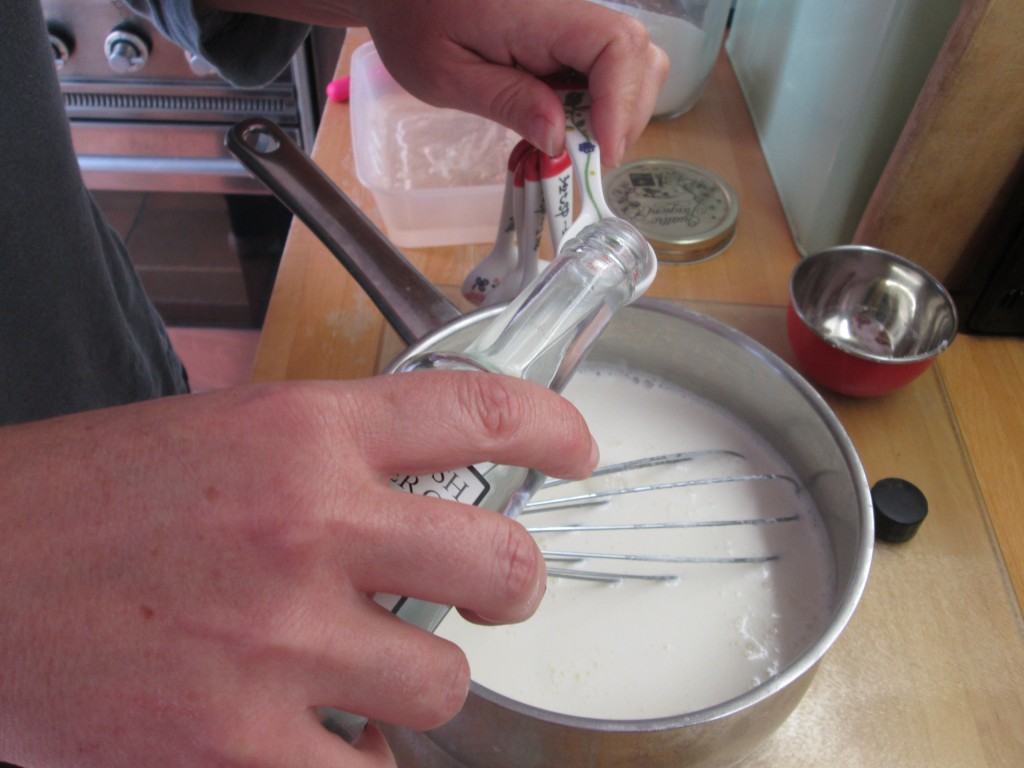 I like this next bit as the gelatine leaves feel all squidgy once they've been soaked. Take the leaves out of the water and squeeze to remove any excess drops. Then gradually whisk these into the still hot cream, until thoroughly dissolved.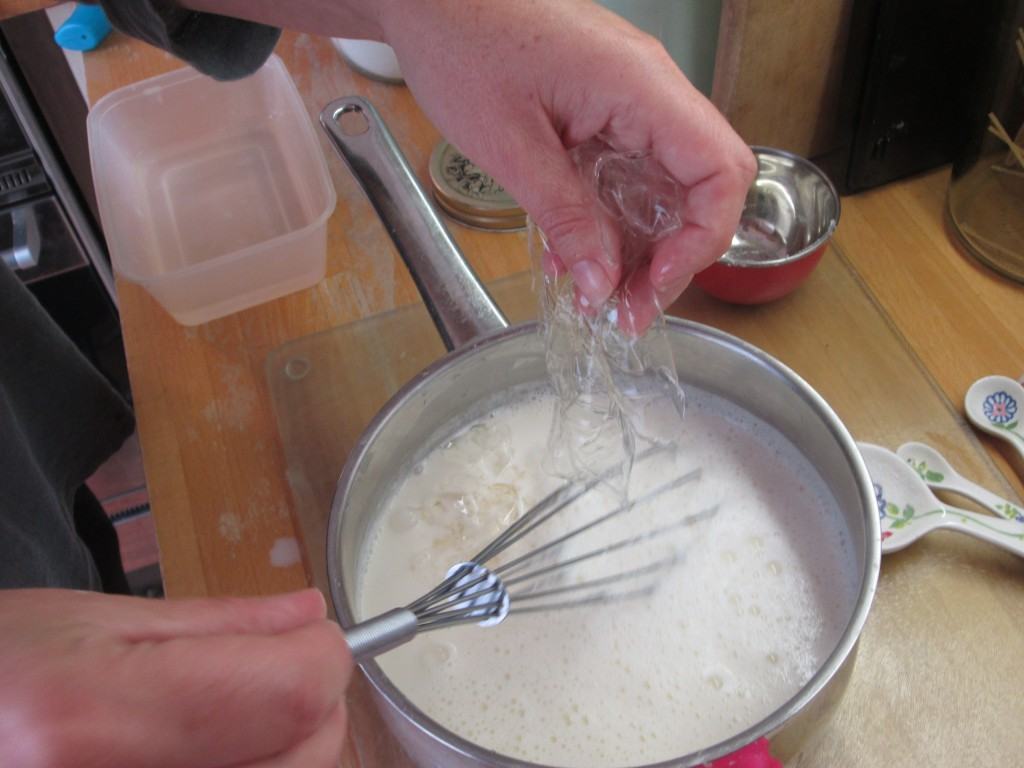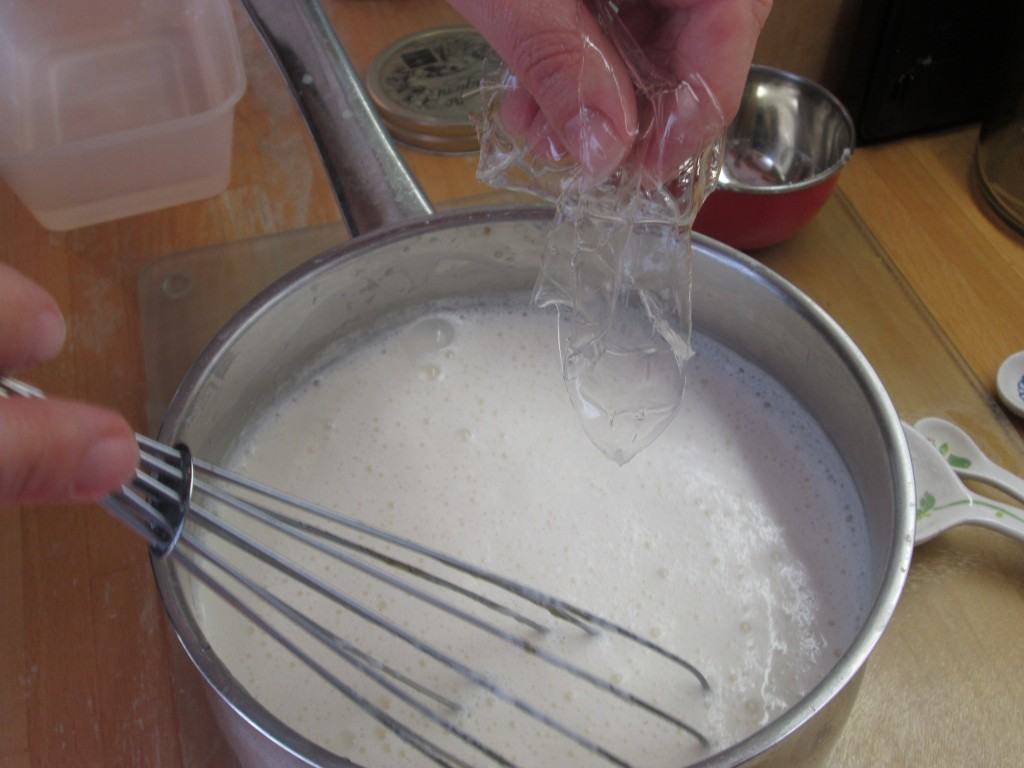 And that's almost that. Simply pour the wonderful cream into a jug and fill your pots or ramekins almost to the top. Leave them to cool slightly before putting in the fridge for at least 3 hours to chill.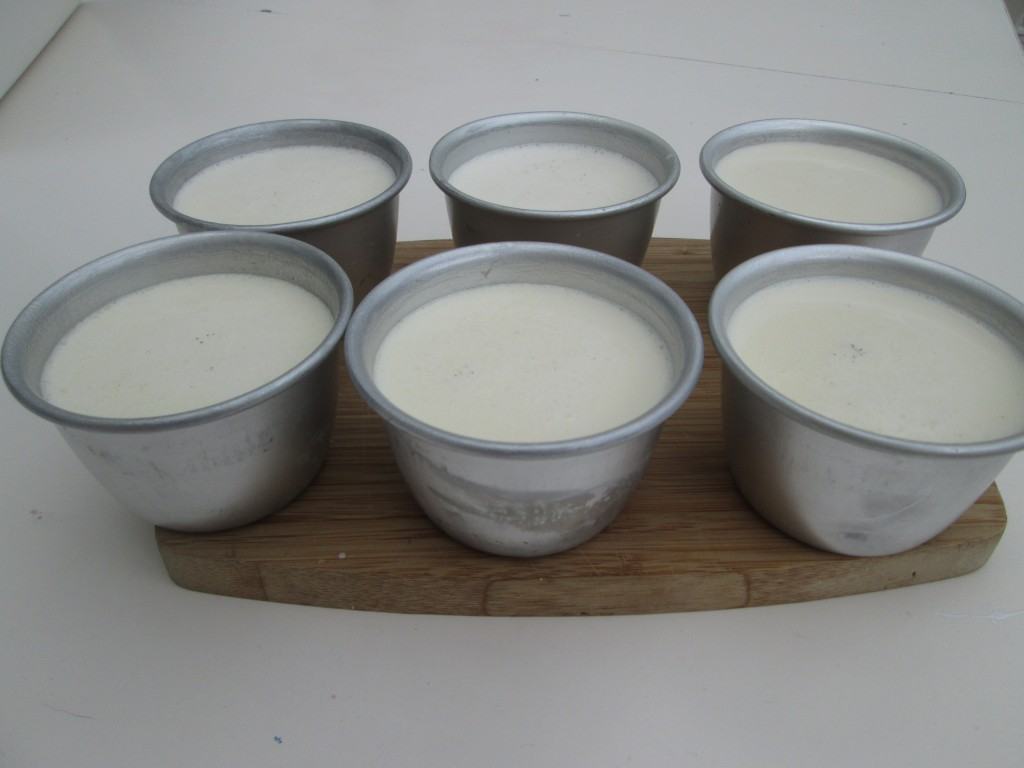 Once set and when you are ready to serve, carefully run a knife round the edge of your pot to remove the panna cotta. Give it a bit of a shake with your serving plate underneath and it should turn out without too much of  a kerfuffle.
I neglected to photograph this stage, mainly out of fear it would all be stuck in the bottom of the pot, but, well done me, it wasn't.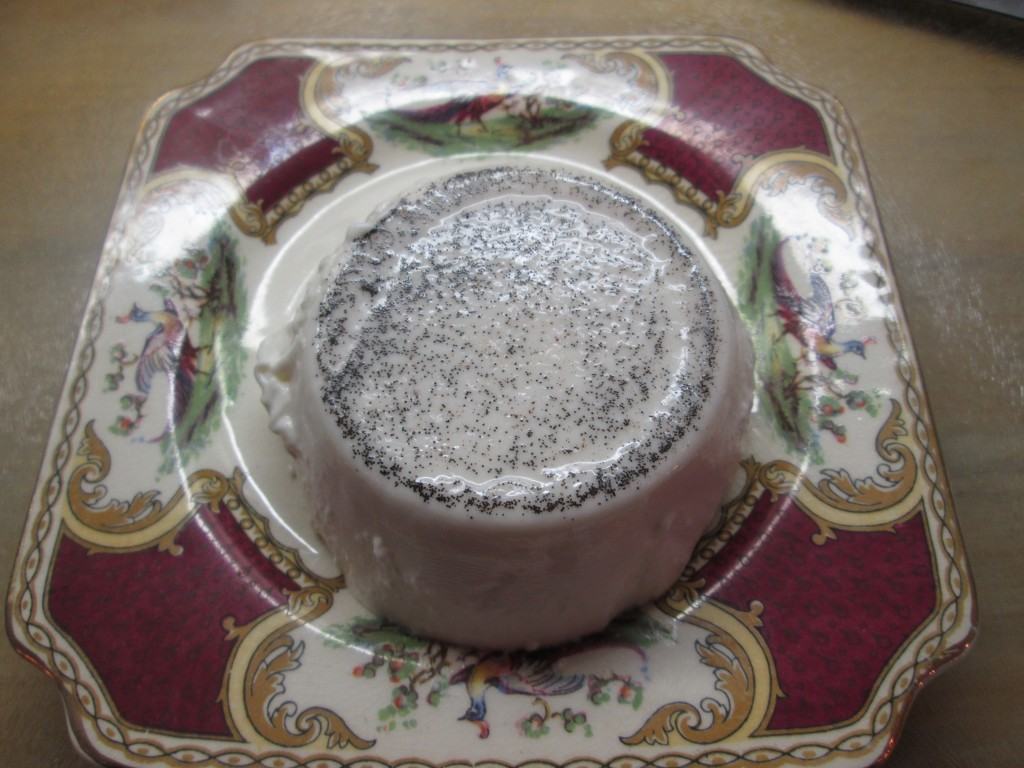 You can almost smell the exquisite wobbly rose, vanilla cream. I served this with lavender shortbread, raspberries and edible rose petals, wonderful accompaniments, and they matched my plate.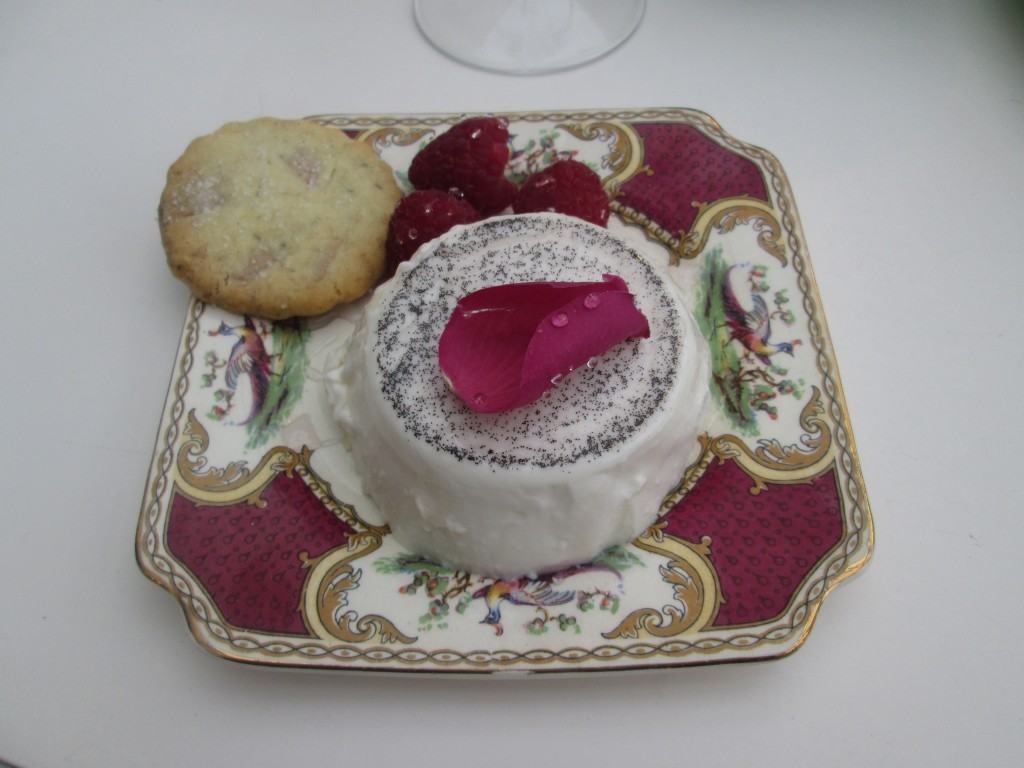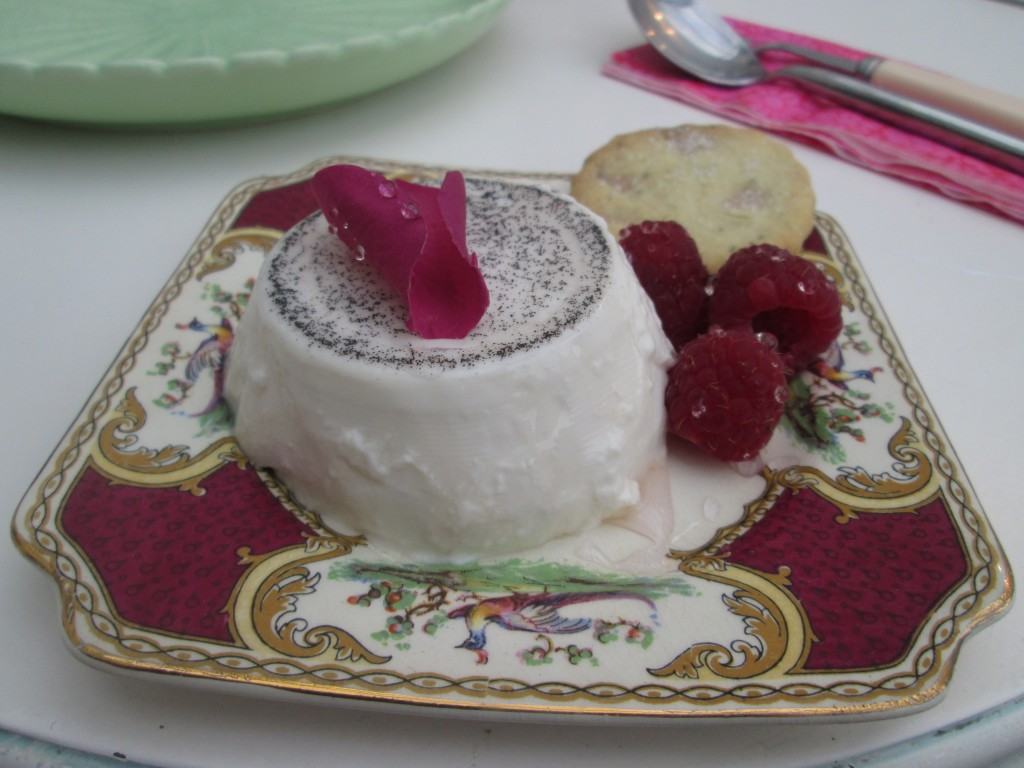 I hope you agree it looks as pretty as a picture and for me, its summer on a plate.
Lucy x
Rose Vanilla Panna Cotta Recipe
Makes 6, dependent on the size of your pots
500ml milk (full fat or semi skimmed would be best)
250ml double cream
100g caster sugar
4 leaves of gelatin
1 Tablespoon vanilla paste, extract or use a whole vanilla pod, split, when heating the milk and cream
1 teaspoon rose water
Rose petals and summer fruits to decorate
Butter, oil or spray your ramekins or pots before you start. Take a medium sized saucepan and heat the cream, milk and sugar until simmering nicely. While this is heating, place your gelatin leaves in cold water to soften. Take the milk mixture off the heat and give it a whisk to ensure the sugar has dissolved and is well mixed. Stir in the vanilla and rosewater. Squeeze any excess water from the now soft gelatin sheets and whisk these into the hot cream mixture.
Pour into your pots and leave to cool for around 15 minutes before putting in the fridge for at least 3 hours to set.
When you are ready to serve, run a knife around the edge of the pot to loosen your panna cotta then tip onto a small serving plate. Serve with rose petals and summer fruits or any other pretty seasonal accompaniments.