Sherry and Tonic Recipe
Sometimes a change is just what you need. Sometimes not so much. I am a terrible creature of habit and neither of my boys are huge fans of change either. I have started to bore myself, though, with my lack of imagination in the drinks department. Whenever we go into a pub I panic when asked what I am drinking and end up saying gin and tonic every time, just because I can't be arsed to think of anything else. Today, however, I am introducing something new to us all, the Sherry and Tonic.
I can hear your gasps of disbelief from here, Sherry you say, Lucy, have you gone mad.  Sherry apparently is back and it's all the rage. Fino is quite the height of fashion and an Amontillado is the way forward. My only brush with sherry, thus far, has been as a teenager of legal drinking age *ish* when a dear friend, Catherine, and I drank a whole bottle with the somewhat untraditional mixer of choice, Vimto. Don't judge me for this, at the time it tasted quite delicious. My tastes have matured somewhat *a tiny bit* since then and when my parents mentioned they had sampled the joys of a Sherry and Tonic, I felt duty bound to try this on your behalf. And thank God I did, it's bloody lovely, surprisingly so. The warming taste of Sherry with a touch of the aromatics from the Angostura is so refreshing and a welcome and interesting change from my standard gin and tonic.
Definitely give this a try, throw caution to the wind, embrace the change and join the fashionable ones sipping their Sherry and Tonics. Well, it will be me having one, at least.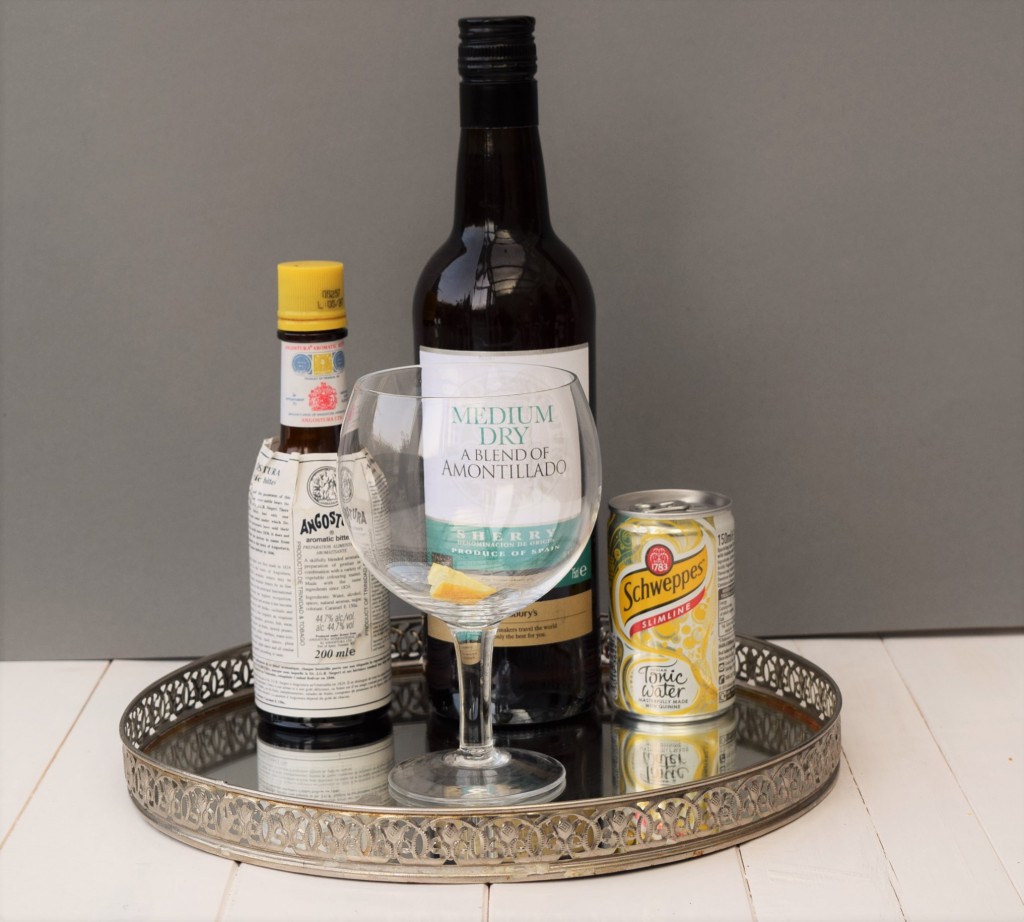 What could be simpler and more elegant than this display. Well, maybe add a can of Vimto as a nod to my teenage years.
Make a start on this easy drink by adding a large handful of ice to a big tumbler or bowl shaped glass. Pour in the stylish Sherry.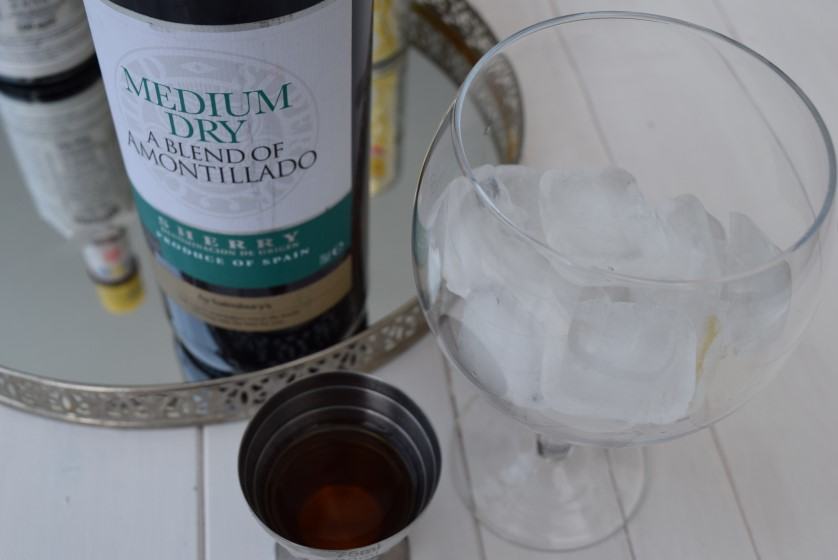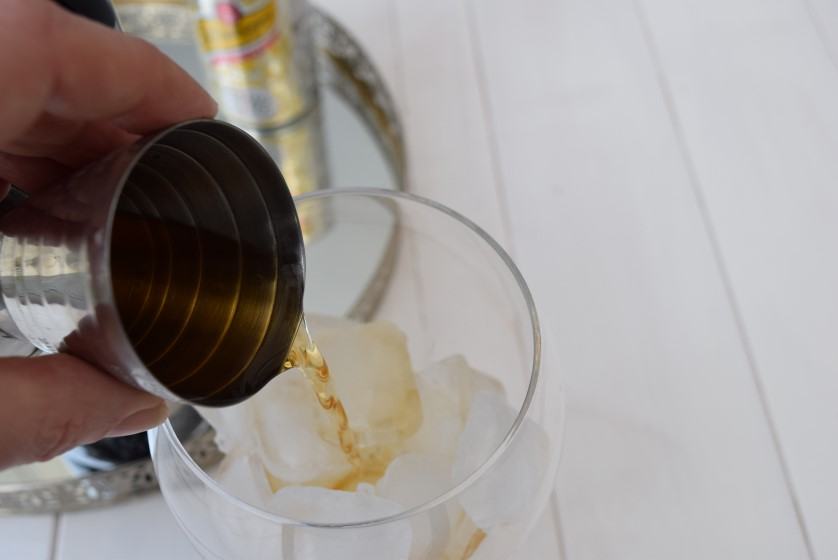 I chose Amontillado, a medium dry Sherry, but a pale Fino would be just as tasty if you prefer the flavour. Next, for extra zing, add a couple of drops of Angostura Bitters.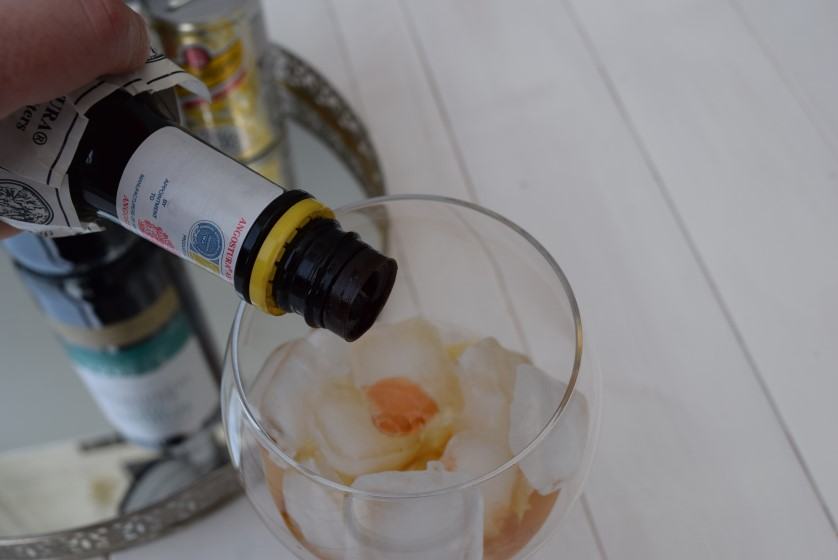 Top up this stylish drink with some tonic, a small can is perfect here, around 150ml.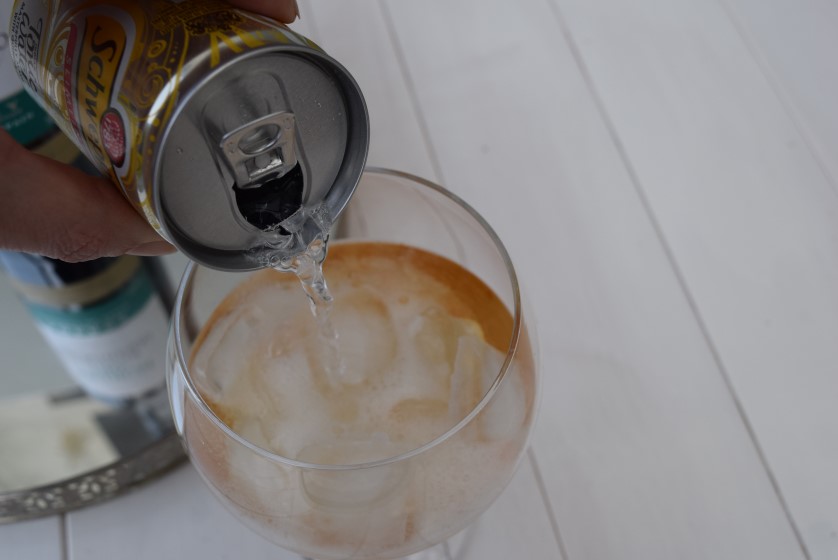 Stir then garnish with a slice of lemon, then this is yours for the trying.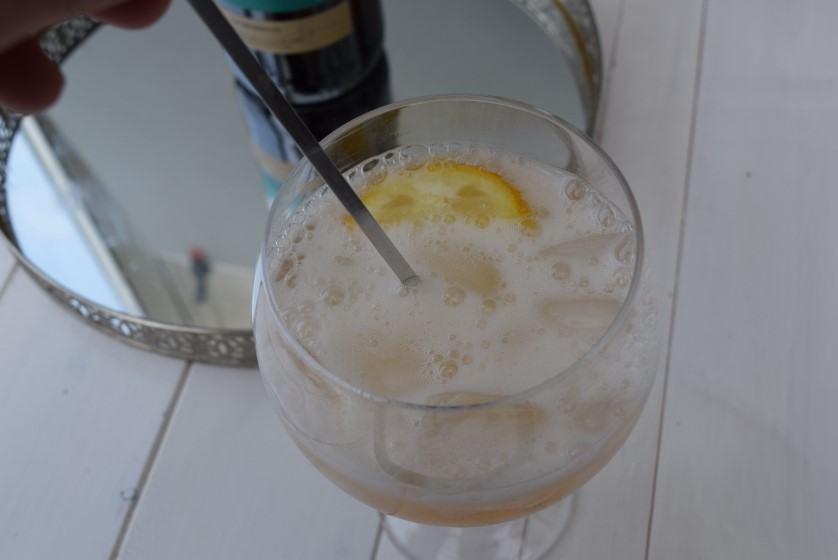 You won't be disappointed, this is a delicious drink.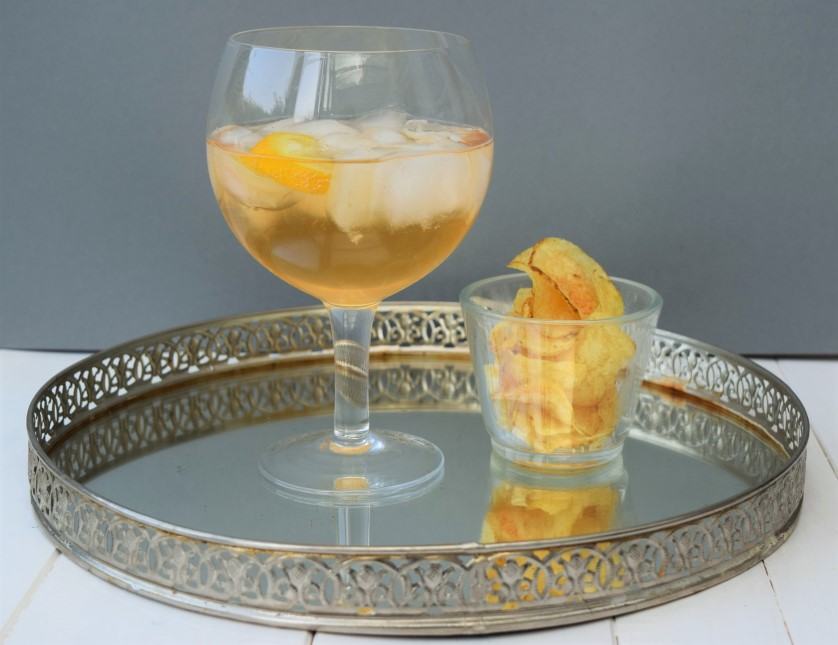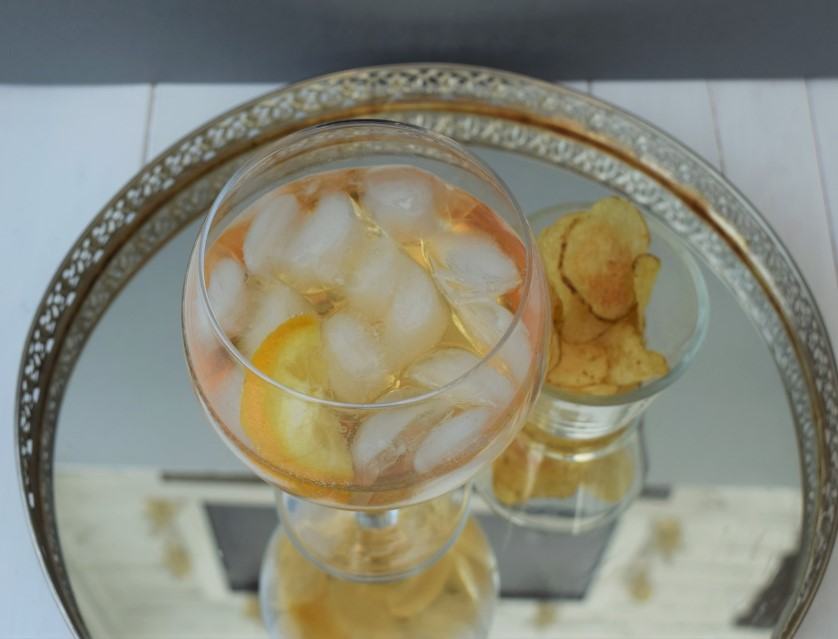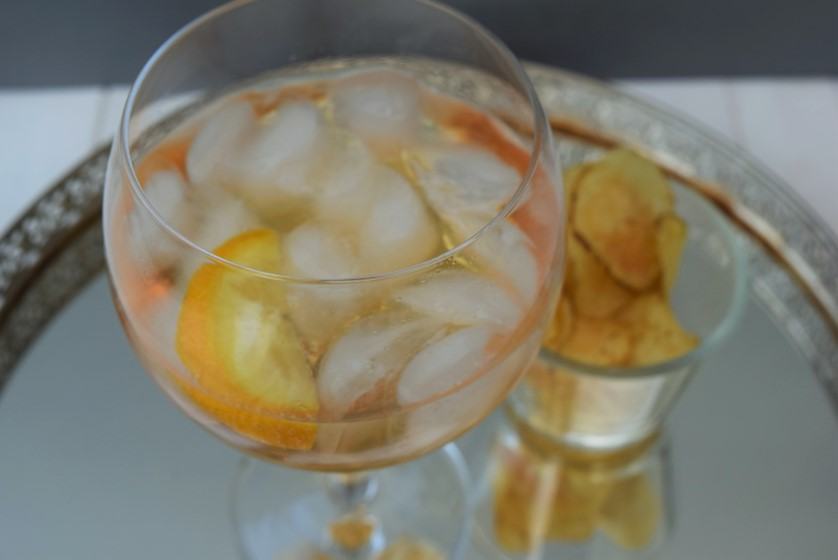 With the days getting warmer *that's cursed it* we are looking to more refreshing spring-like drinks. This Sherry and Tonic is one of those drinks. Sherry is no longer just reserved for your Nanna's drinks cabinet, it's now quite the drink of choice. Balls to fashion though, this is incredibly sippable, super tasty and a whole different experience to drinking it mixed with Vimto circa 1987.
Have a lovely weekend.
Lucy x
Sherry and Tonic Recipe
Makes 1
You will only need a nice big glass
50ml Sherry, I used an Amontillado
a dash or two of Angostura Bitters
100ml to 150ml tonic water
Ice and a slice to garnish
Take a nice big tumbler or bowl style glass and add a good handful of ice. Follow in with the sherry of your choice and a couple of dashes of Angostura. Top up with tonic water and stir. Add a slice of lemon and sip this elegant drink.