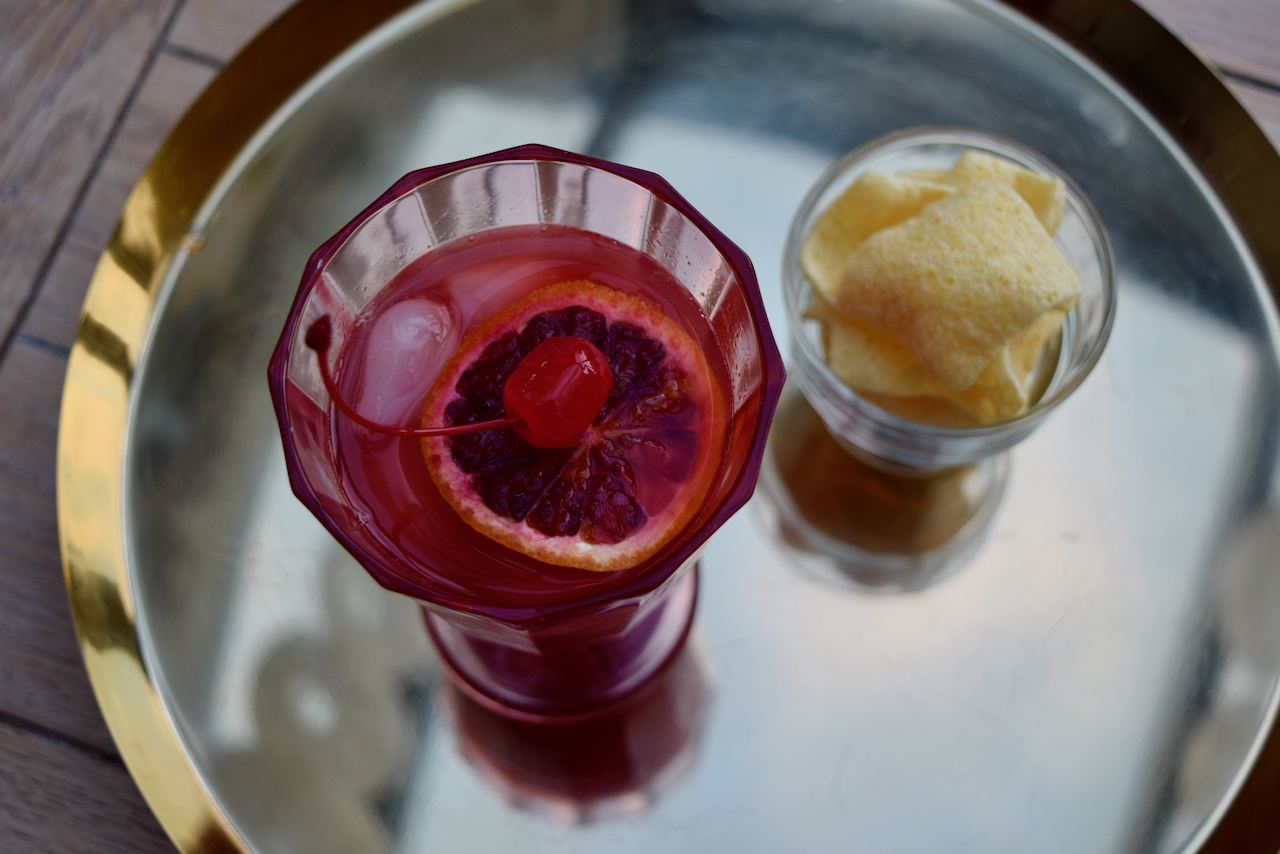 Blood Orange Rum Punch recipe
Our break in the sun seems about 100 years ago what with February lasting for approximately 6 months. I am desperate for spring to come, but at the moment the only spring in my life is a bunch or two of daffodils. It's grey, it's wet and it's time for a Blood Orange Rum Punch.
Barbados is rum heaven; it's everywhere and featured in most of our holiday cocktails. On the first night Clyde and I totally let ourselves down after 3 welcoming rum punches. This Blood Orange Rum punch is, well, punchy, but the blood orange adds a lovely sour citrus tang to counteract the hearty shot of rum. Pineapple and grenadine add a taste of the Caribbean and a slice of blood orange and a cherry make the drink beautiful and tempting.
This Blood Orange Rum Punch is a taste of summer in the middle of winter and I love it. I, for one, would totally recommend making a jugful as a matter of urgency.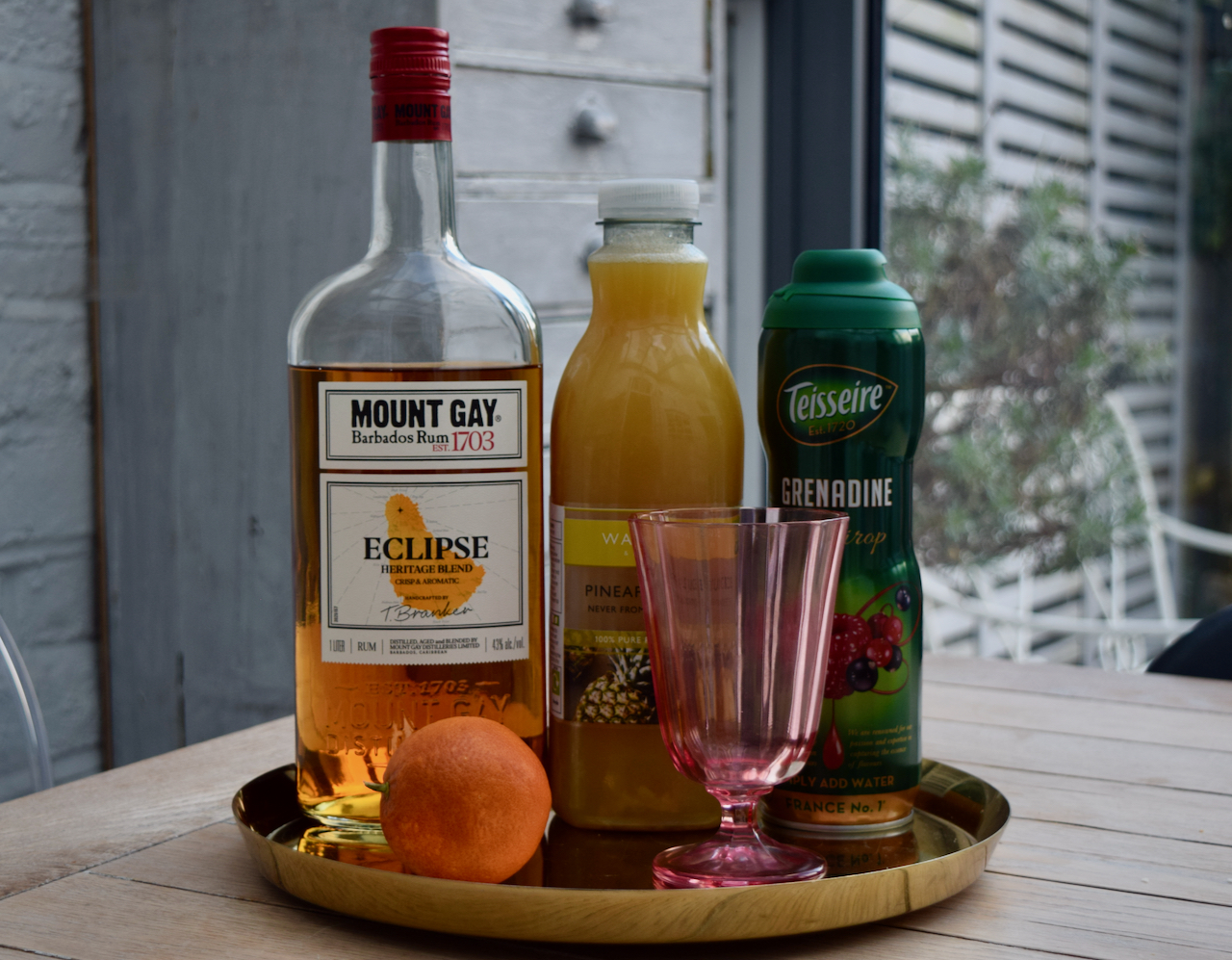 You'll notice the bottle of Mount Gay Rum hasn't taken that much of a beating as yet. That may be because I've hidden it from Ben and George and I did photograph this cocktail shortly after our return. I love blood oranges, they're such a seasonal treat and I take advantage of them while they're around, in cocktails and cooking alike.
Make a start with some ice in a jolly looking glass.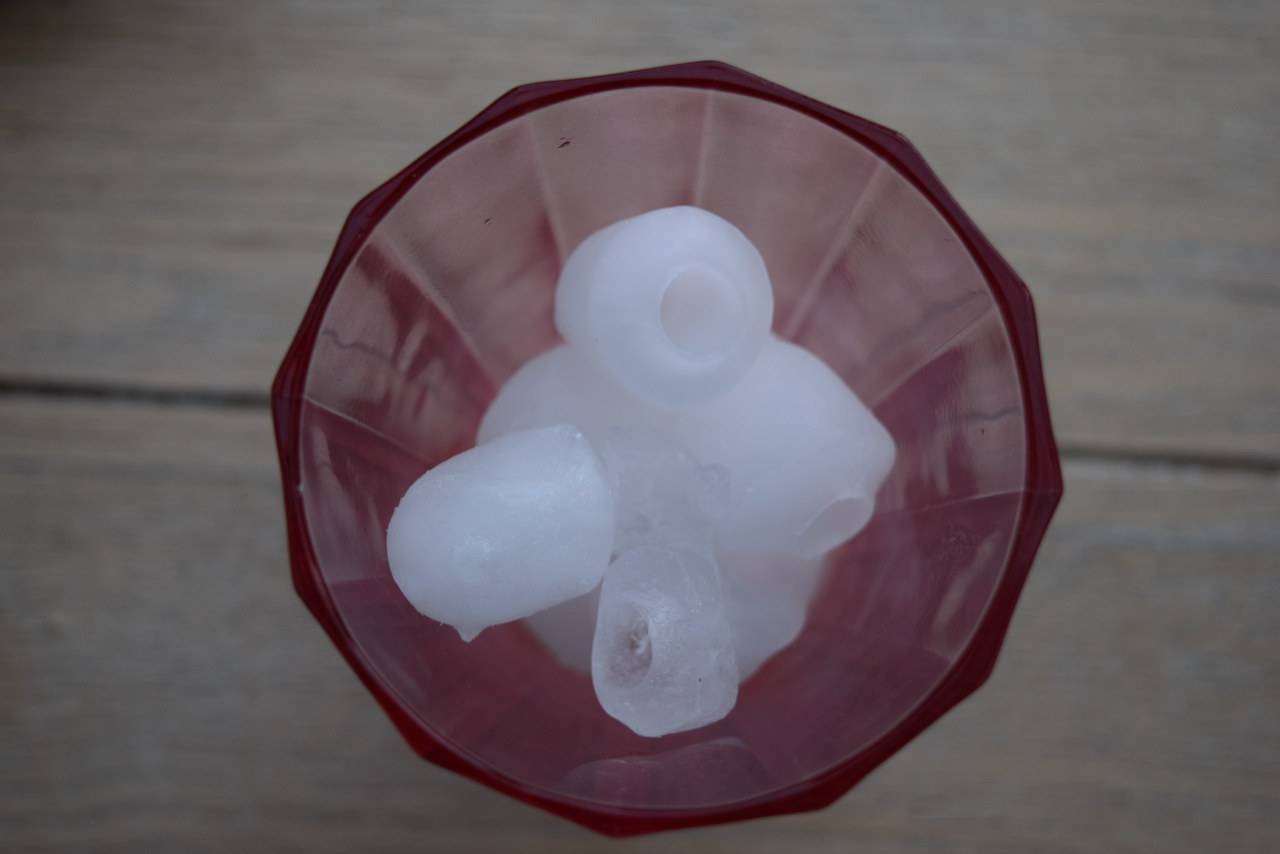 Pour in the rum, dark, like my Mount Gay, is perfect here, followed by the pineapple juice.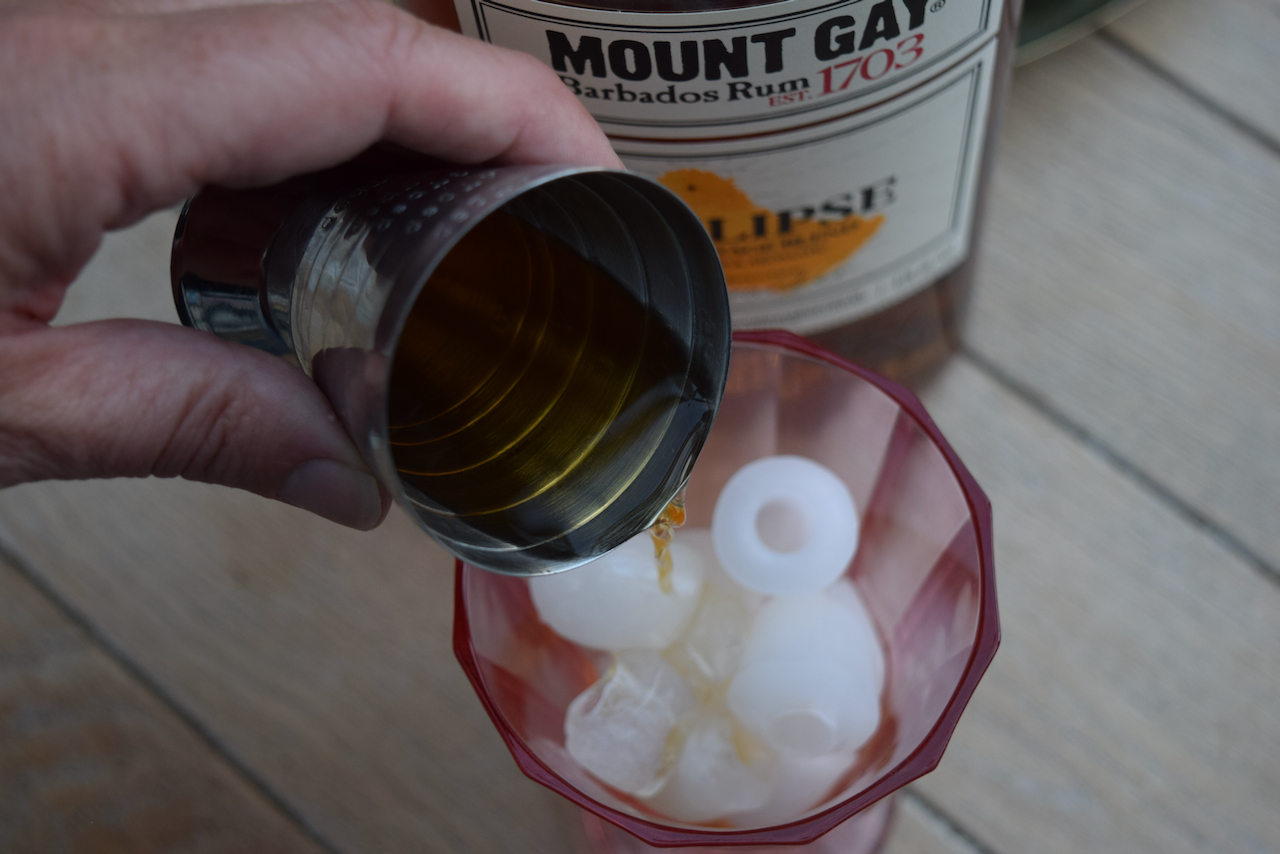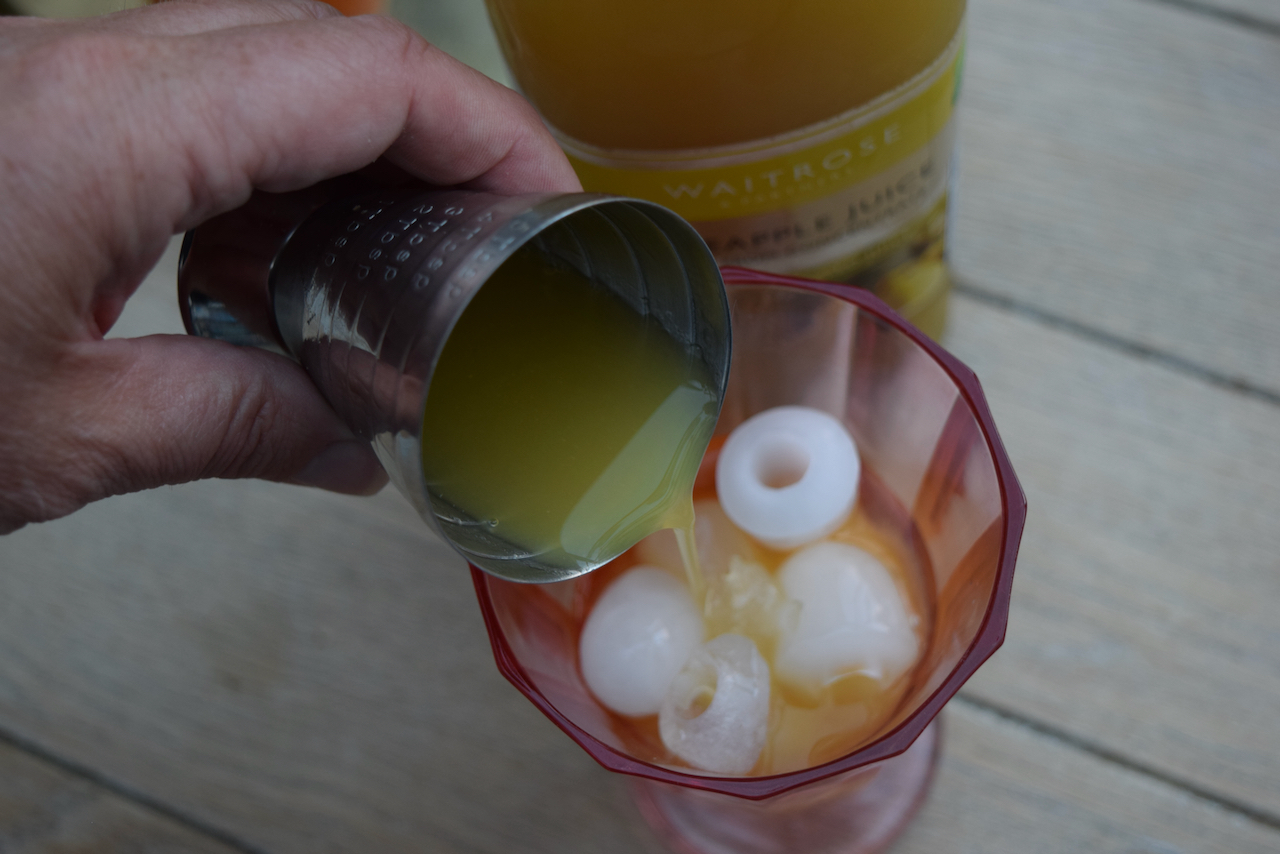 Squeeze your fresh blood orange, or at a push, use some bottled, then finish with the splash of grenadine, a stir and a slice of the orange and a cherry.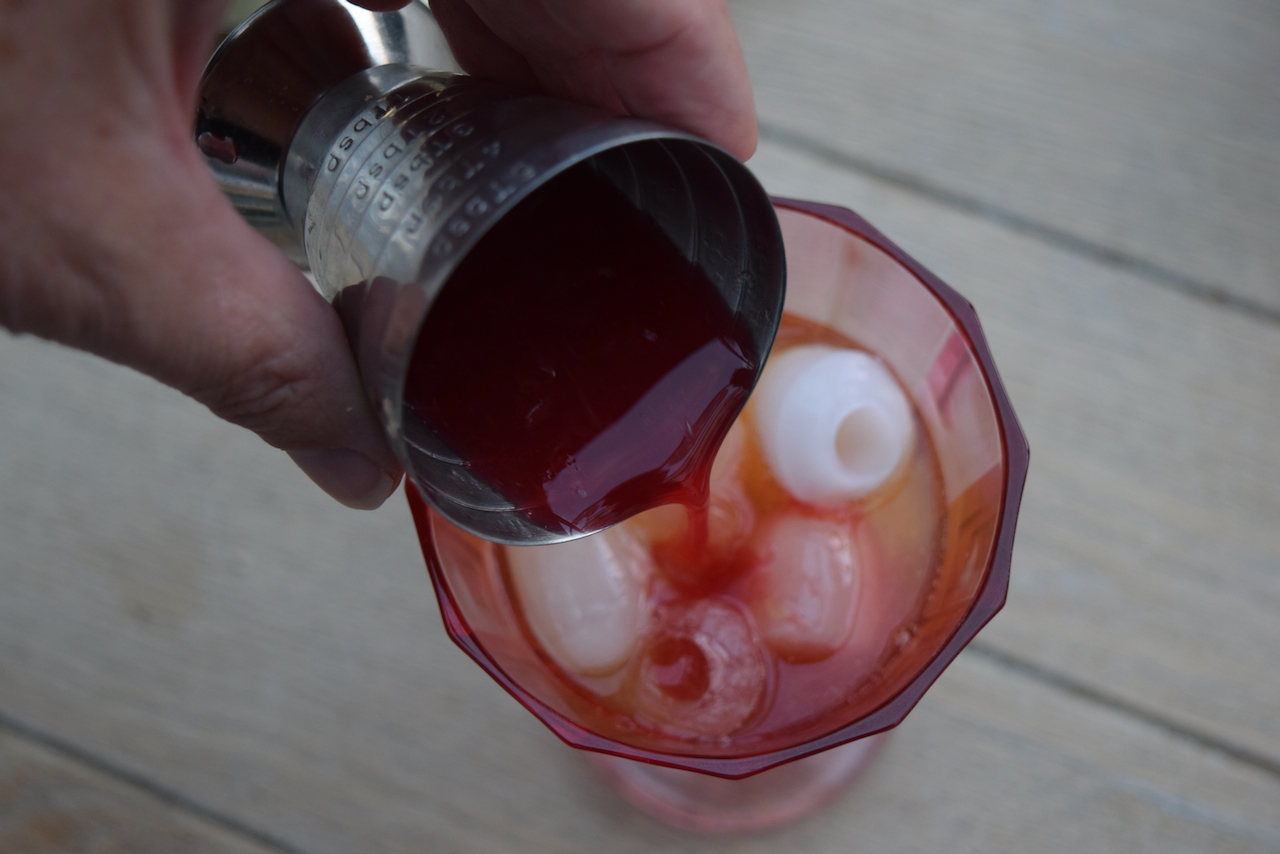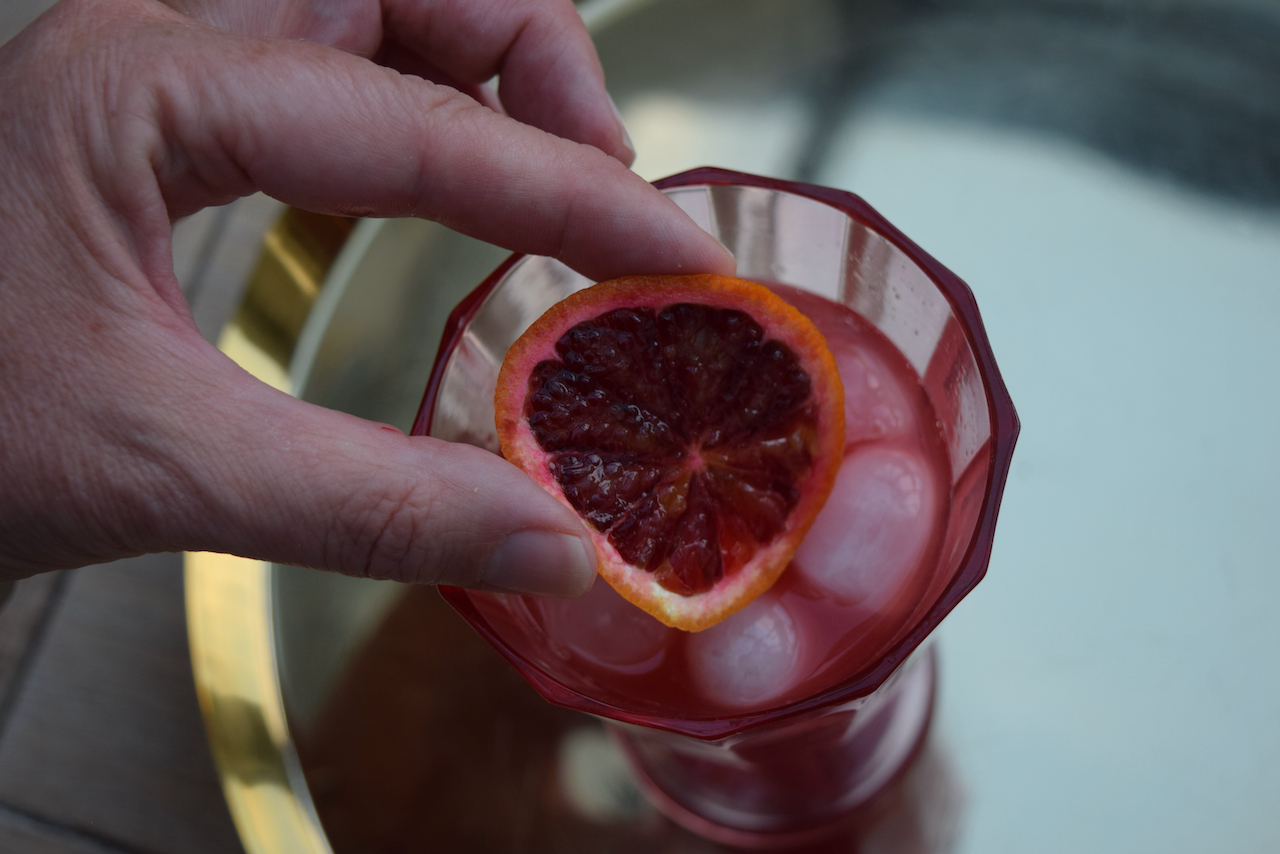 And that's it, sip and feel transported to a much warmer, much more relaxing place.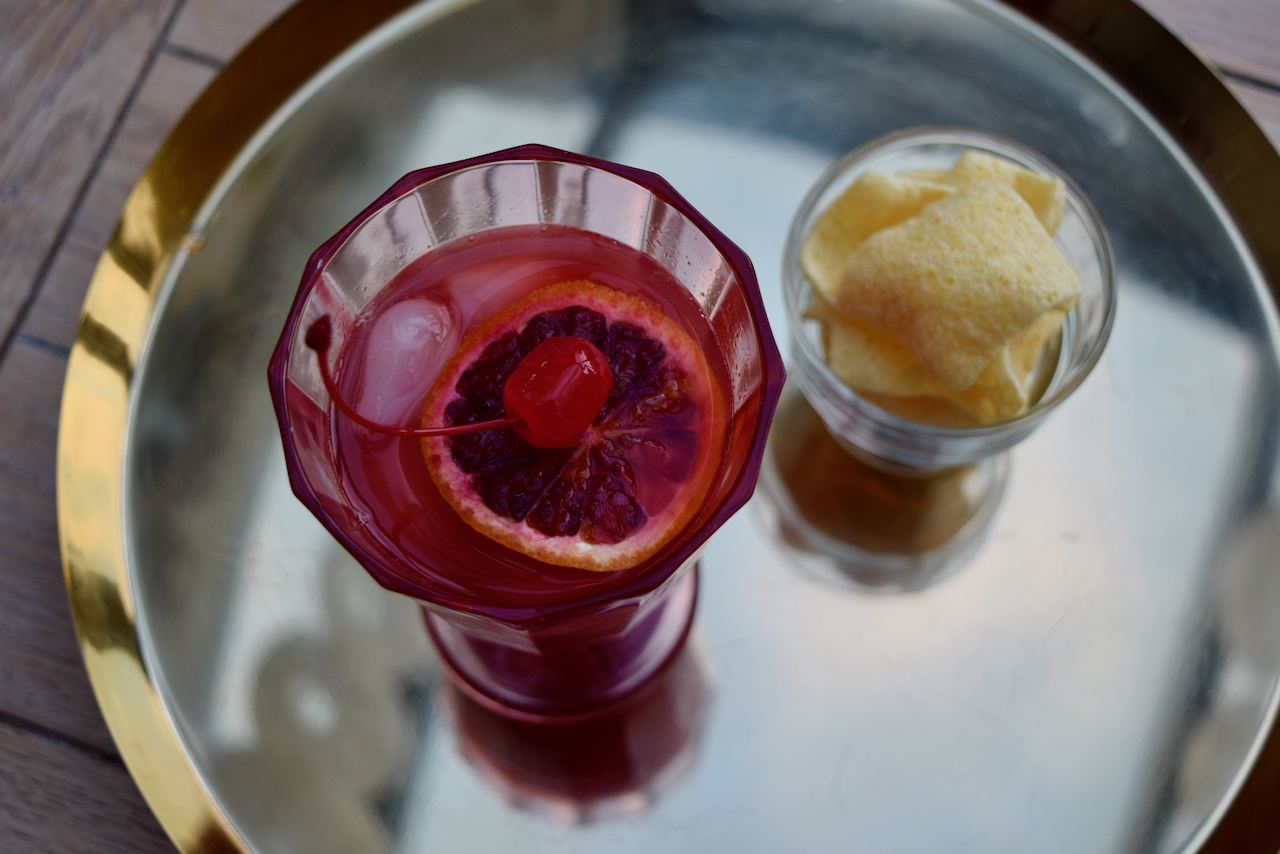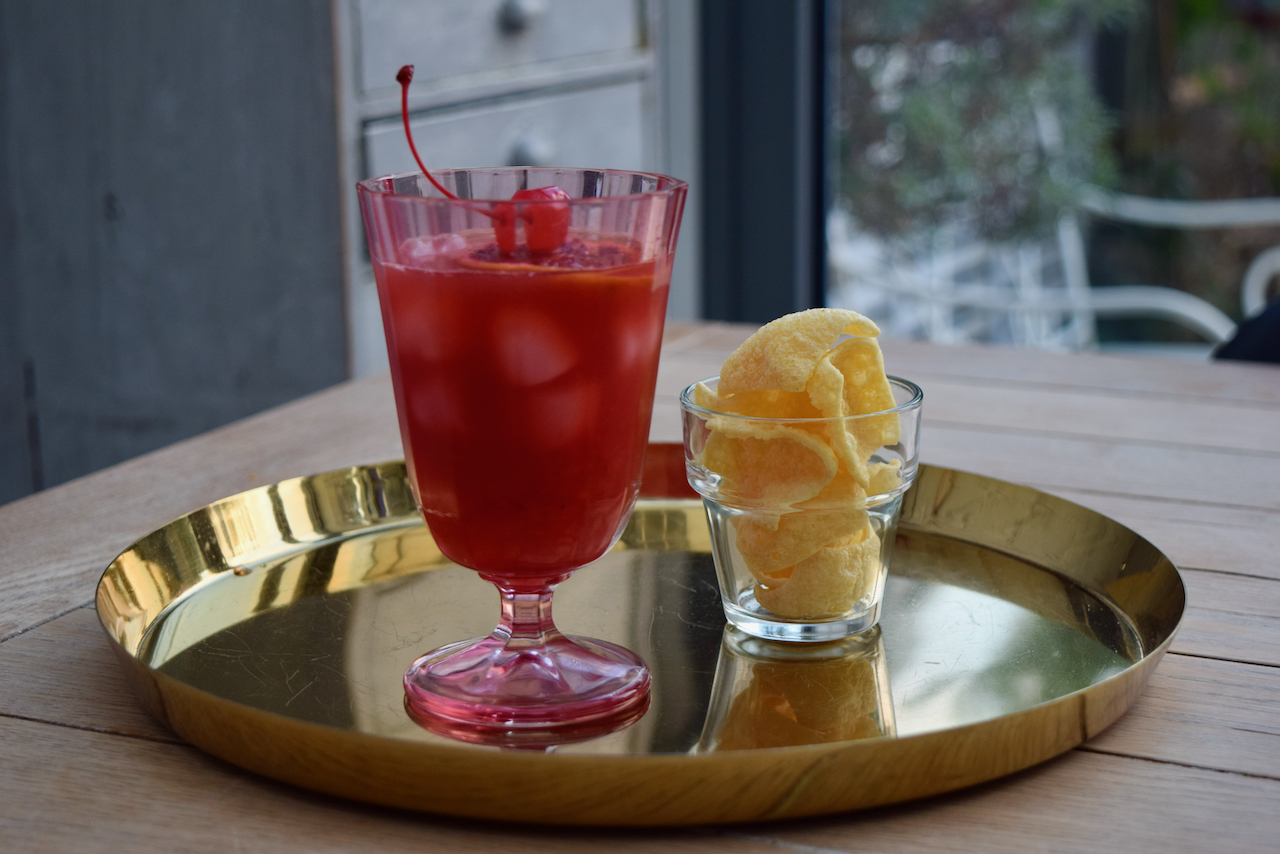 I can't promise you a sunset with your Blood Orange Rum Punch, but I can share one of ours.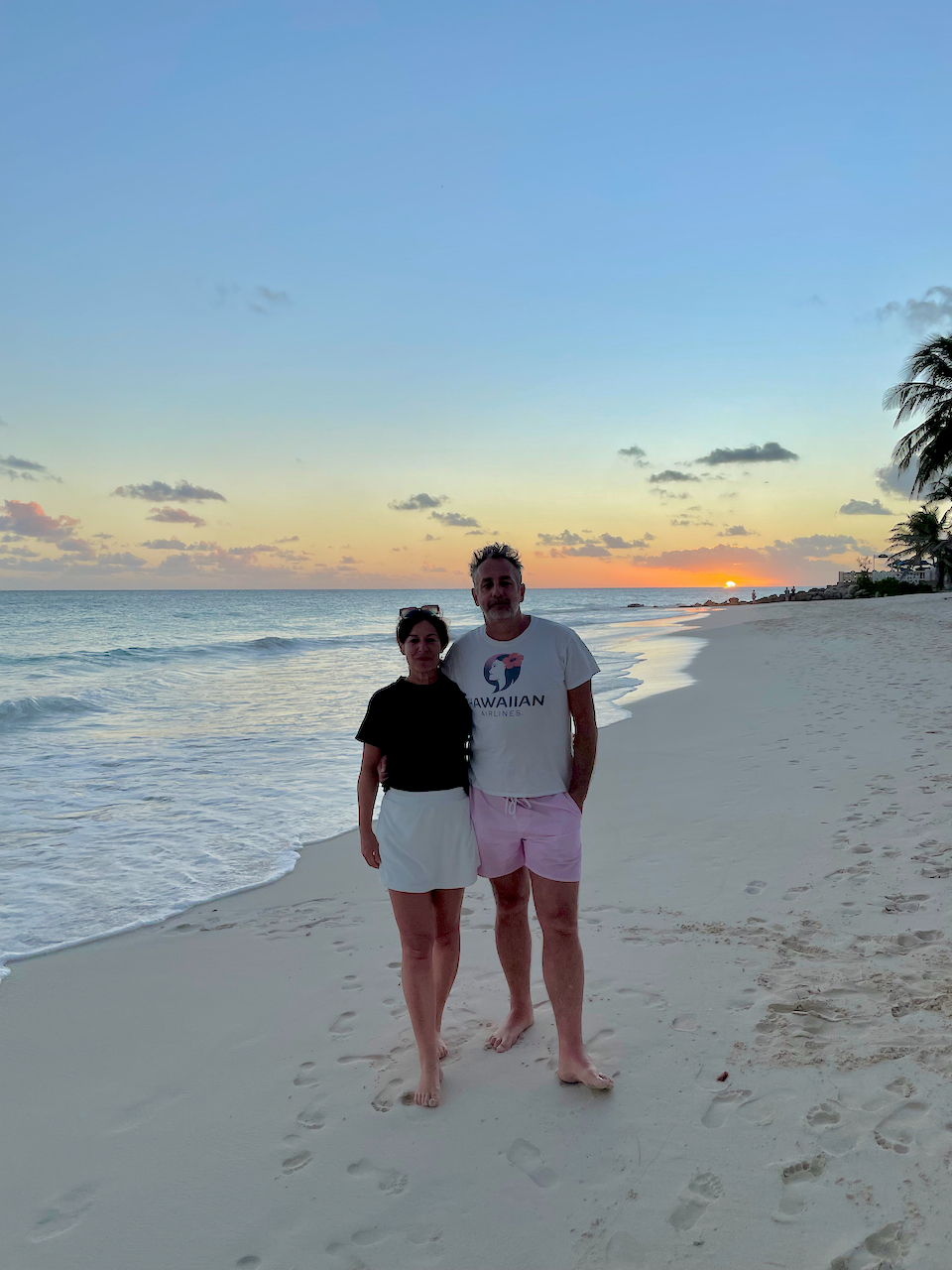 Have a lovely weekend.
Lucy x
Blood Orange Rum Punch recipe
Makes 1
You will just need a fancy glass for this
60ml dark rum, I used Mount Gay, bought back from Barbados
20ml pineapple juice
75ml blood orange juice
1 tablespoon grenadine
A slice blood orange and a maraschino cherry to garnish
Take your glass and add a generous handful of ice. Pour in the rum, pineapple juice, blood orange juice and grenadine and stir well. Garnish with a slice of blood orange and a maraschino cherry. Sip and imagine you're somewhere warm and restful.