Homemade Vanilla Vodka and a Cherry Cheesecake Cocktail Recipe
It's been another one of those endless weeks this week. I don't know why, but I feel it featured at least three Mondays in slightly unhilarious fashion. Our summer holidays still seem ages away, thank God as I have only just sent off for a new passport, and the weather is still tepid at best. So, to spread some Friday Cocktail cheer this week I am offering a two for one deal or a BOGOF, if you'd prefer. I am treating you to the simple recipe for making your own homemade Vanilla Vodka then giving you the wherewithal to fashion it into a super tasty Cherry Cheesecake Cocktail. You lucky, lucky people.
Vanilla Vodka is delicious and super versatile. There are untold recipes for tasty cocktails using this fragrant drink. I know it's not for the vodka purists, but bugger them, I have said before I am not a professional mixologist, just an enthusiastic amateur. The Cherry Cheesecake cocktail uses your homemade Vanilla Vodka in quite the most fruity way. With the addition of fresh cranberry juice and a dash of grenadine, this drink is full of berry flavour. Refreshing but not too sweet and it's one of those cocktails when one is never enough.
I know you'll have to wait a couple of weeks to actually get this down you, but bookmark this recipe and make a start on it this weekend. There's bound to be a wet afternoon when you have five minutes to crack on with it.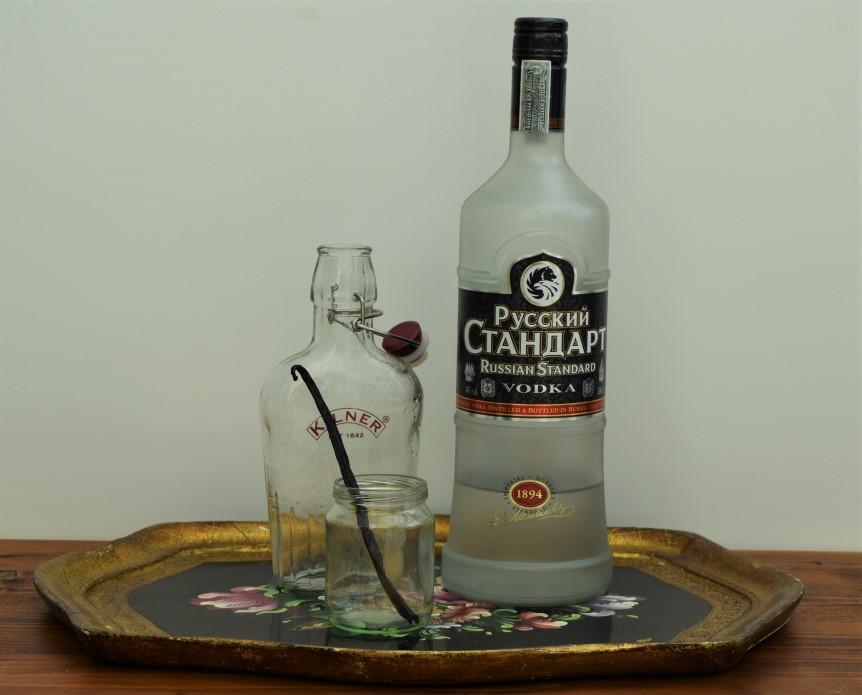 Nothing scary here for your Vanilla Vodka ingredients. It's all too simple for words. So make a start by giving your small bottle a good wash/rinse. Then take your vanilla pod and split it down the middle so the wonderful flavours are released when added to the vodka.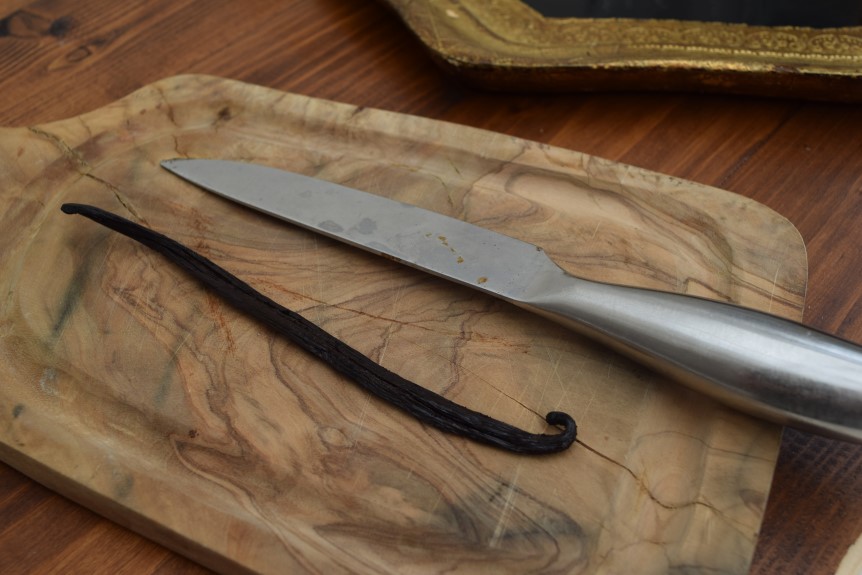 Pop the vanilla pod into the bottle then pour on the vodka.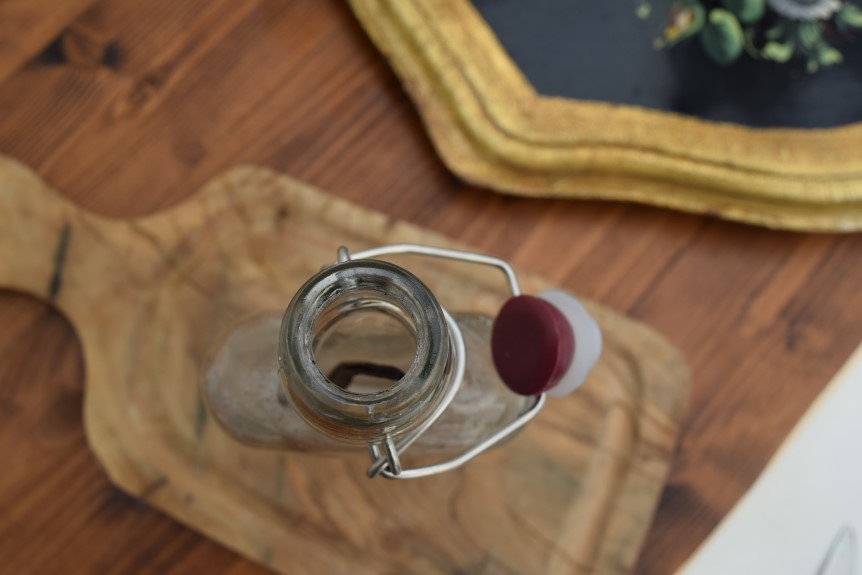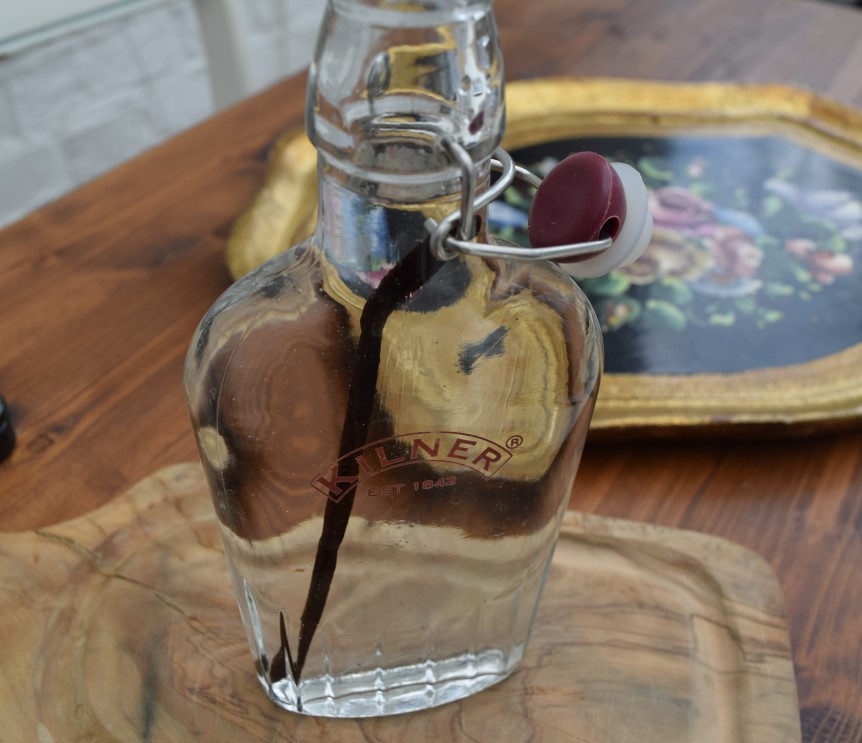 Give the bottle a good shake then leave to sit in your drinks cabinet for a week at least, two or more would be better. The wonderful vanilla flavour will develop and the vodka will darken in colour. You can leave the pod in or remove after this time, completely up to you.
When the what will seem like endless time is up, you will be ready to make this Cherry Cheesecake cocktail.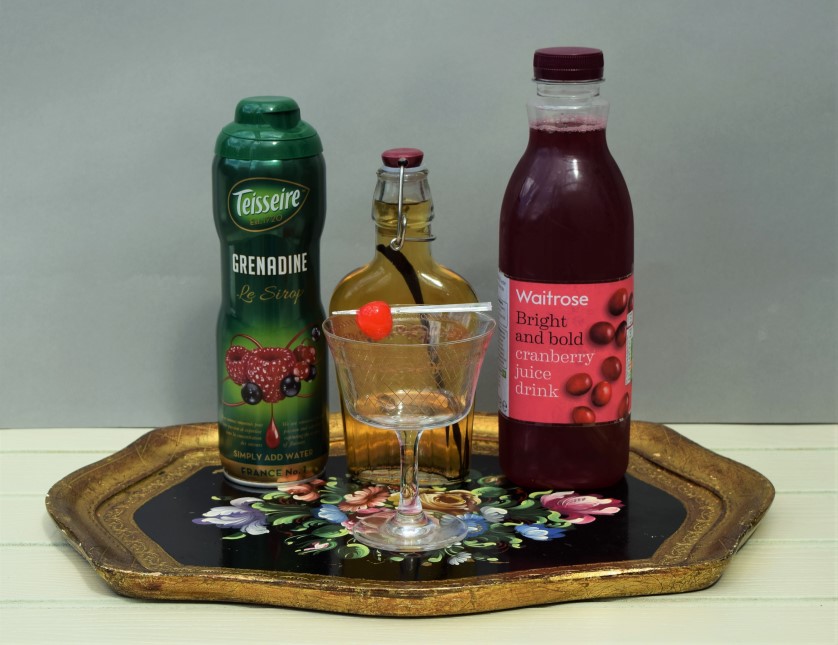 There's the Vanilla Vodka in it's full splendor. All ready for this fruity Cherry Cheesecake cocktail. Make a start on this with a big handful of ice in a cocktail shaker.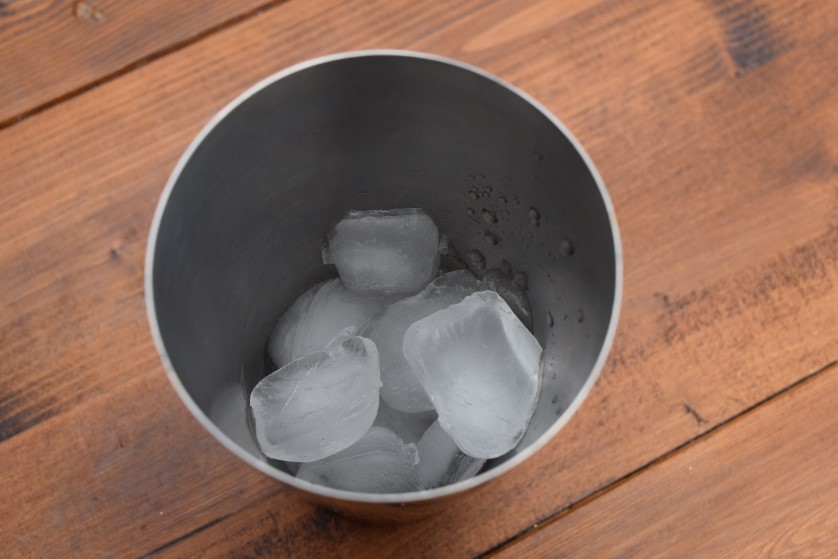 This is then ready for your vodka. Pour over the ice, along with the cranberry juice.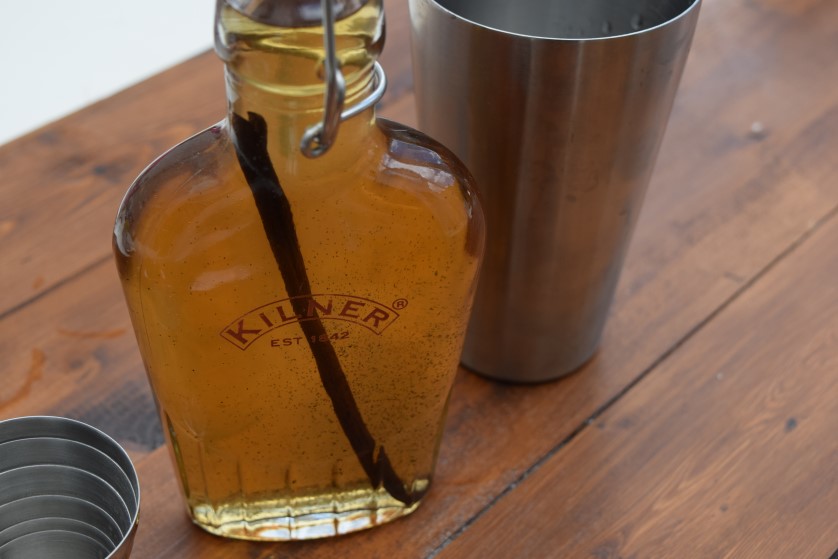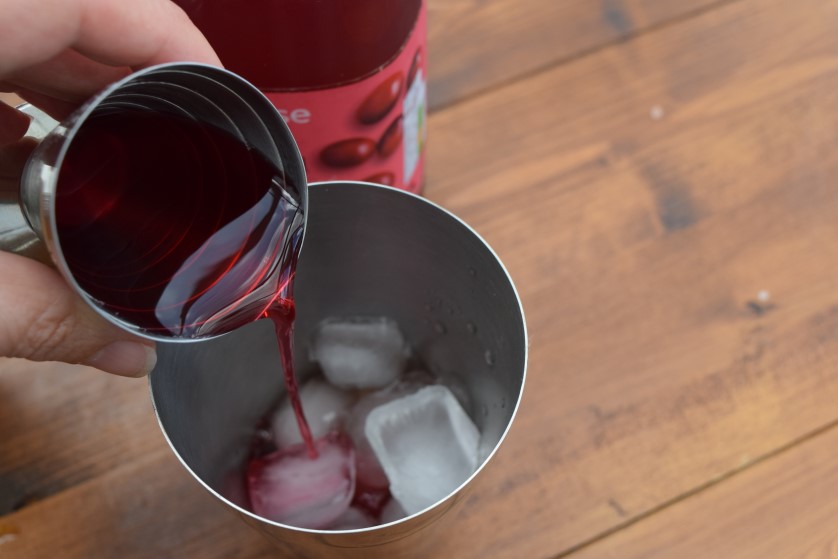 Then all that's left is a tablespoon of grenadine to add to the mix, then it's time for a good shake.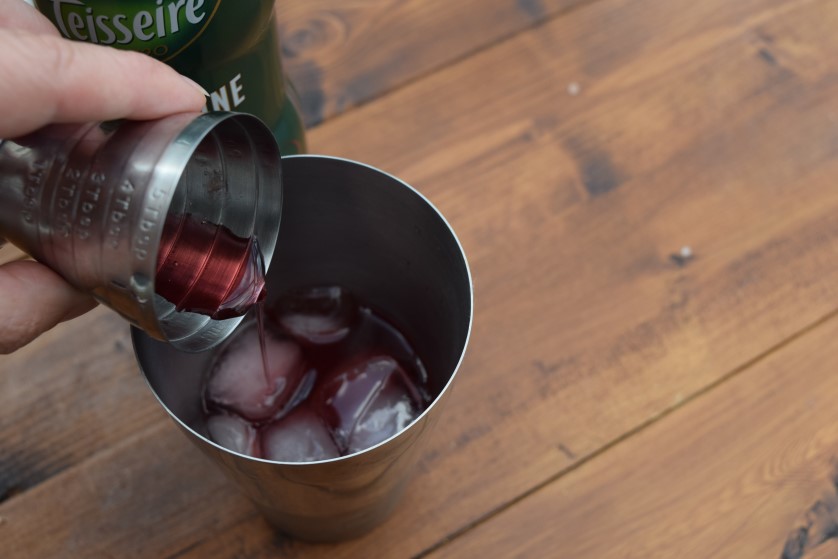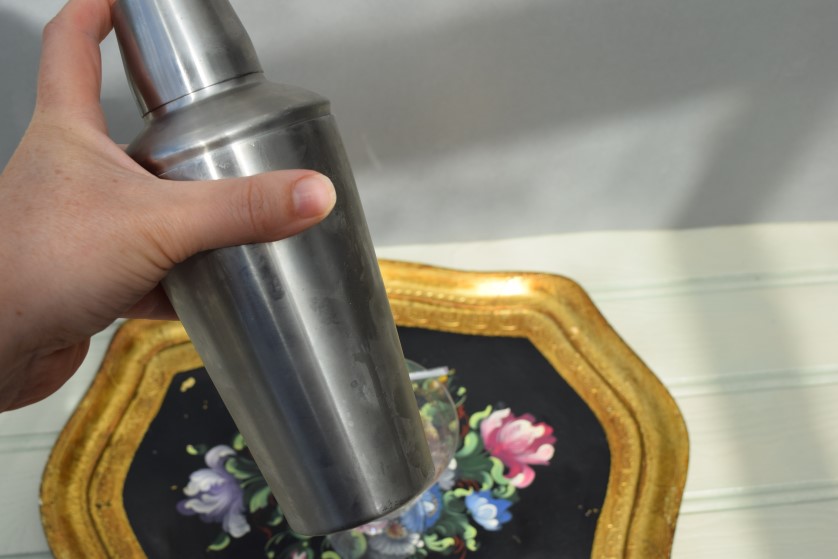 Pour this chilled, berry cocktail into a festive martini style glass and garnish with a sweet cocktail cherry.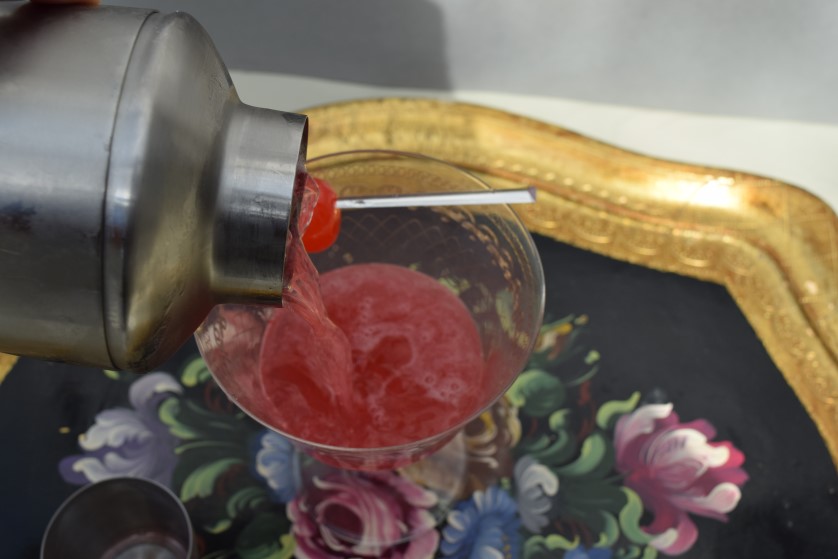 Sip this and feel proud of your drink making skills. Then make another so you feel doubly proud.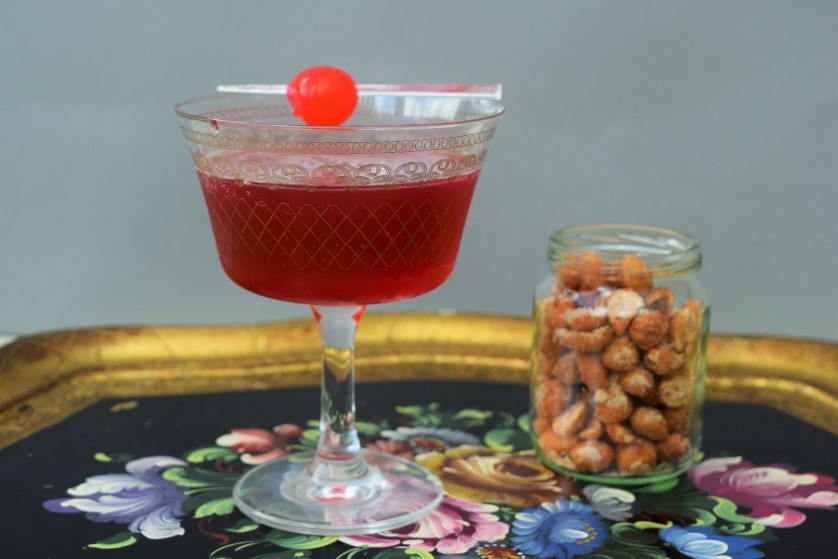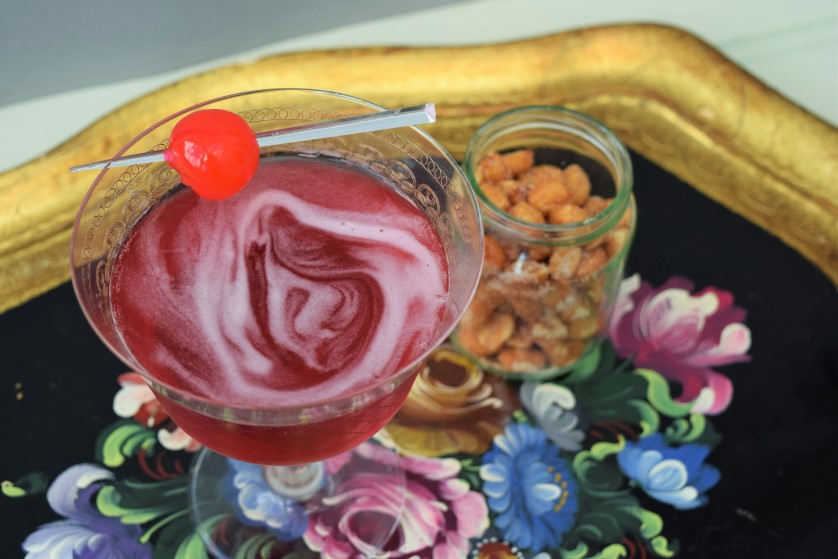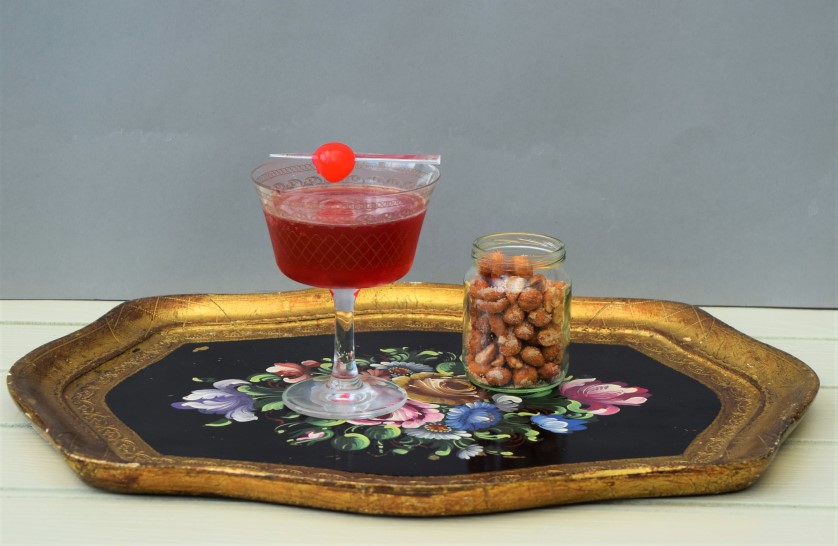 This two for one deal is a brilliant Friday bonus which I think we've all earned this week. And it's well worth the wait. In the meantime, you can revisit one of my other many cocktails, so there's no chance you are going to go thirsty.
Have a wonderful weekend.
Lucy x
Homemade Vanilla Vodka Recipe
Makes approx 300ml
300ml vodka
1 vanilla pod
Cherry Cheesecake Cocktail
A handful of ice
40ml Vanilla Vodka
100ml cranberry juice
1 tablespoon grenadine syrup
A skewered cocktail cherry garnish
For the Vanilla Vodka take a small bottle, wash thoroughly then pour in the vodka. Take your vanilla pod and split down the middle. Drop this into the vodka, seal the bottle then shake well. Leave to sit for a week at least or two weeks is best. You can remove the vanilla pod after two weeks if you like or leave in for extra vanilla flavour. Enjoy in a variety of different drinks, the following being particularly delicious.
For your Cherry Cheesecake Cocktail take a shaker and add a handful of ice. Pour in the Vanilla Vodka, cranberry juice and tablespoon of grenadine syrup. Shake well to chill and combine then pour into a martini style glass or just a pretty glass of your choosing. Garnish with a cocktail cherry. Sip and marvel at your drinks making skills.