White Chocolate Cinnamon Blondie Recipe
I love a tray bake. Have I mentioned this before? I expect I have so stop reading if I am becoming a bore *please don't*. I love their simplicity and the fact you can pretty much put anything into the mixture to suit the moment. White Chocolate Cinnamon Blondies are a flavour packed delight. They have a caramel-like sweetness from the brown sugar, a creamy note from the white chocolate and the fragrance of cinnamon. A brilliant combination which comes care of Sallys Baking Addiction, so skills to her.
This is a so simple too, did I mention this is another reason I love tray bakes? Just the easy creaming method *ooh who got an A in cookery O' Level* and a touch of light sprinkling and it's all yours. Well, probably not all yours as I defy your family not to smell this cooking and be waiting by the oven door for it to be ready. Cut it into good sized squares, wrap in greaseproof paper, pop in a tin and you've got a perfect picnic bake. Just try not to eat them all in the car though.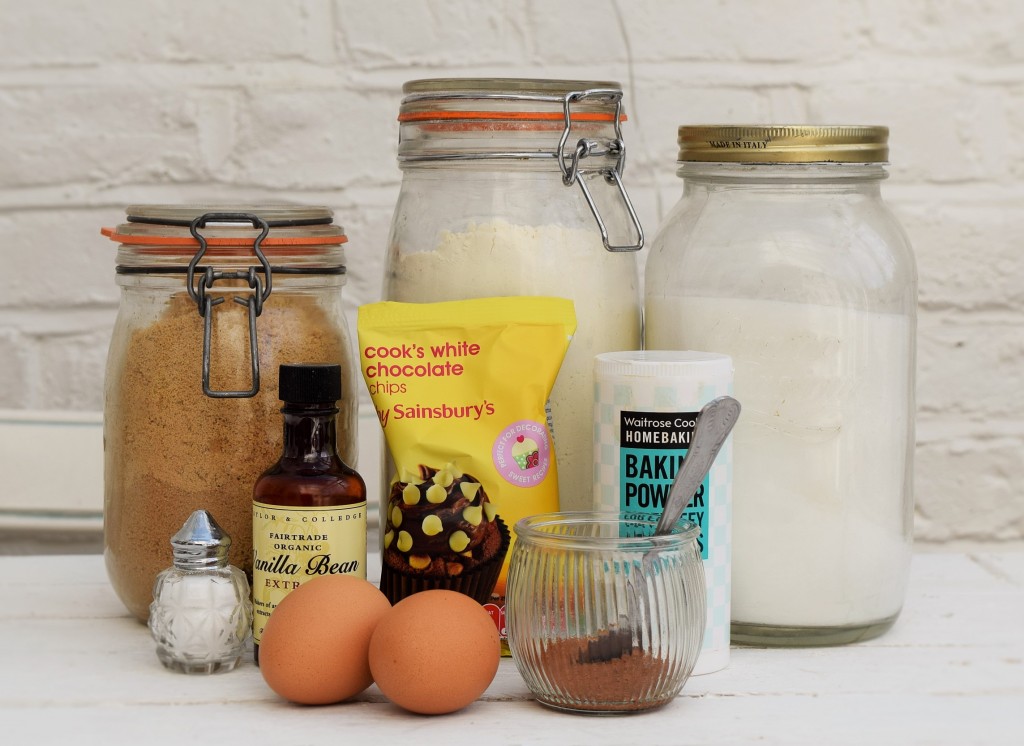 And here's the flavourful mug shot of ingredients for this tasty tray bake. APART FROM THE BLOODY BUTTER. I genuinely thought I had remembered everything this time. My slight rubbishness is all part of the Lucy Loves charm *winging it*. I used butter today, to teach Stork a lesson for still not offering to sponsor Lucy Loves. Or I may have just run out, either way, Stork missed out on being in this wonderful blondie.
Make a start using either your food processor or a bowl and a hand mixer or wooden spoon. Add your soft butter or Stork and both sugars in together and beat until lighter in colour and texture.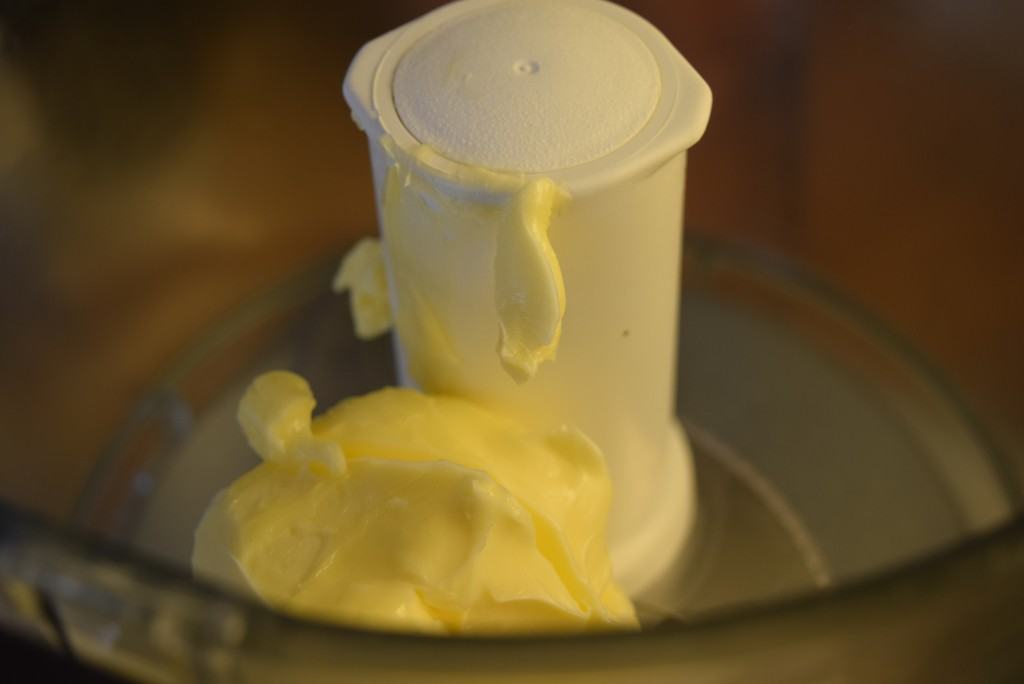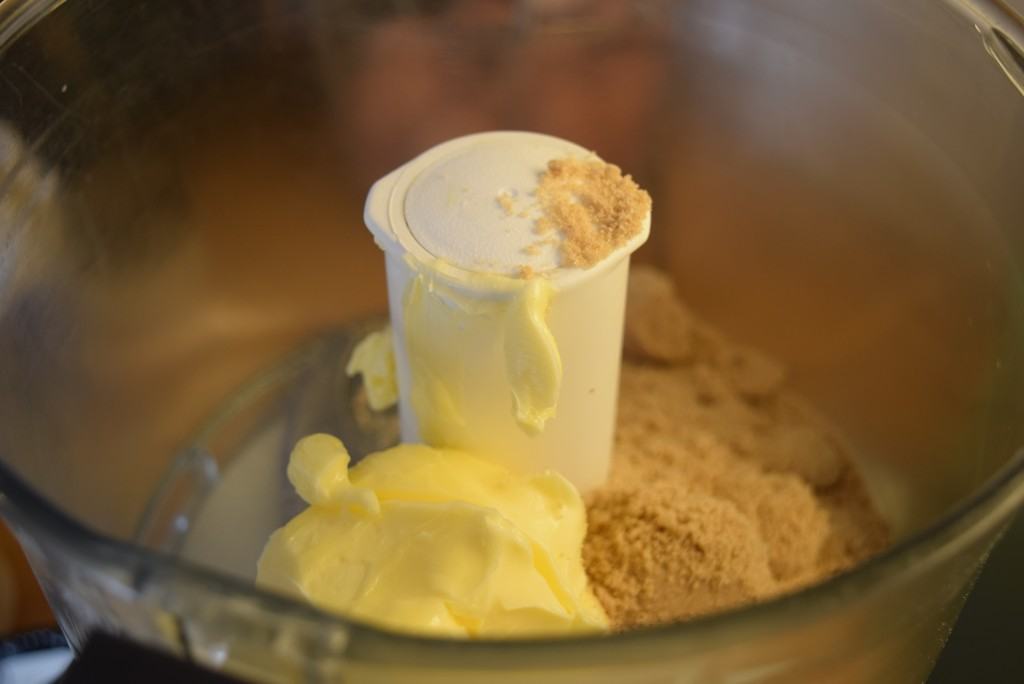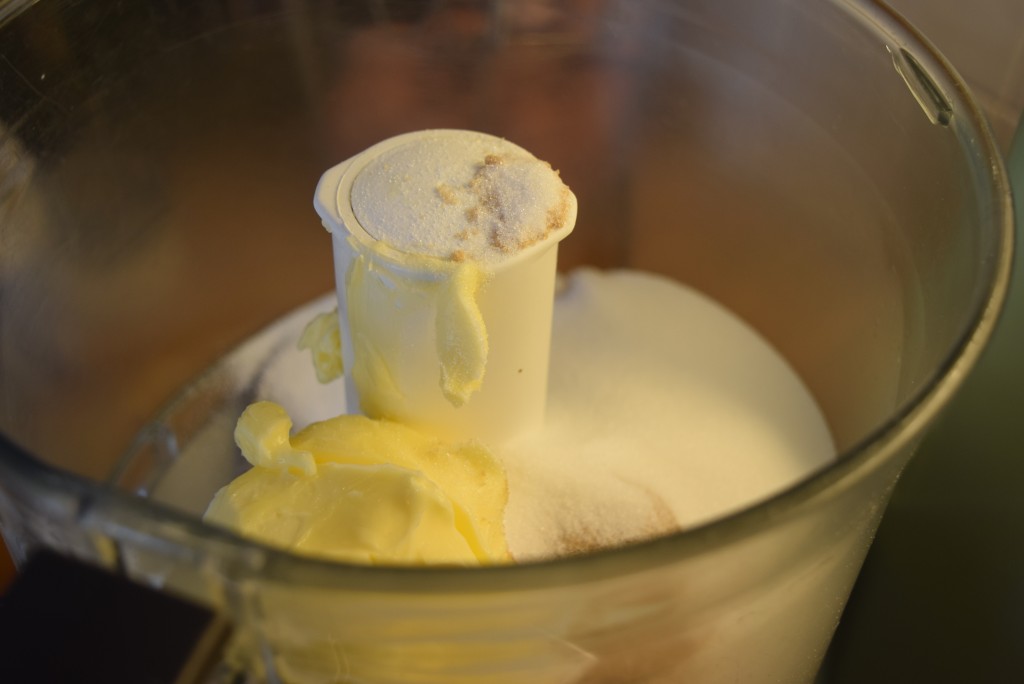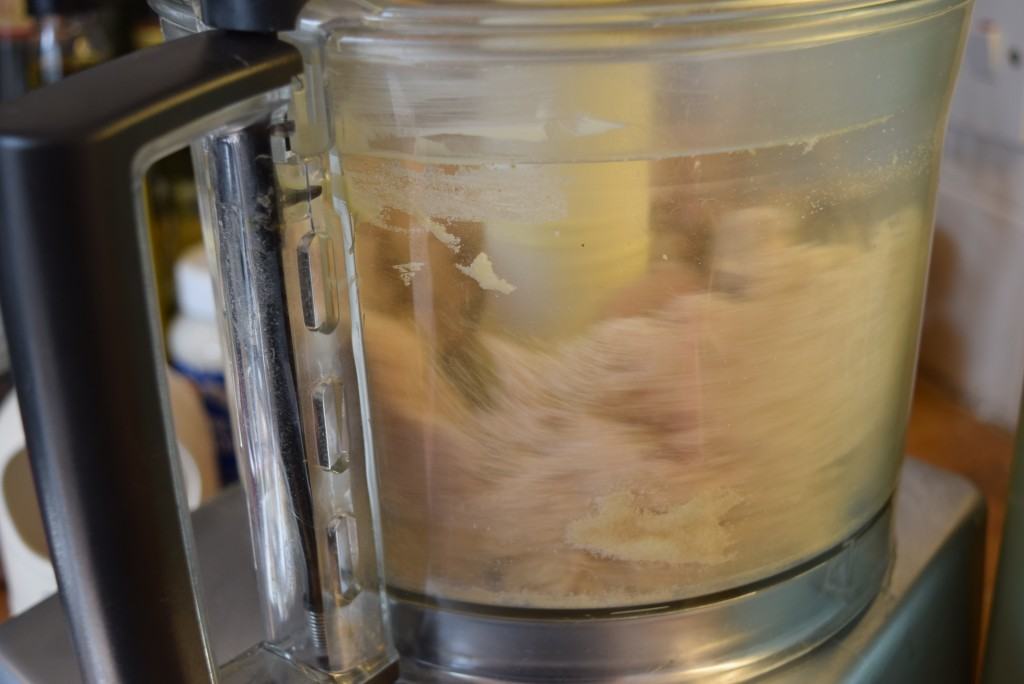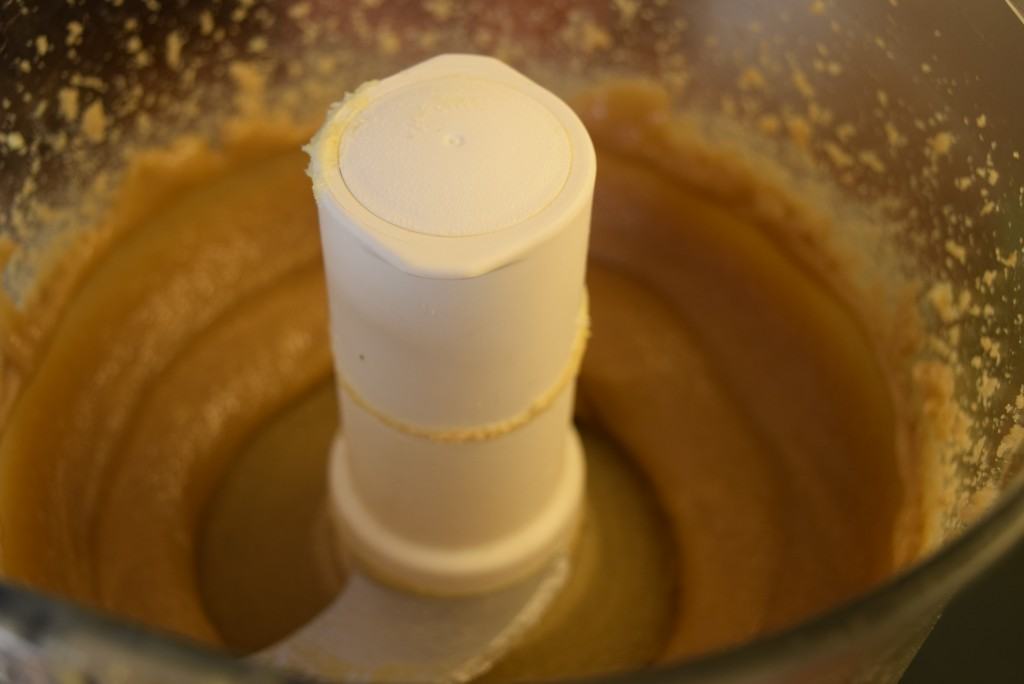 I opted for the food processor option throwing caution to the wind on the washing up stakes.
Scrape down the sides of your bowl then add the eggs and vanilla extract. Give it all a good beat.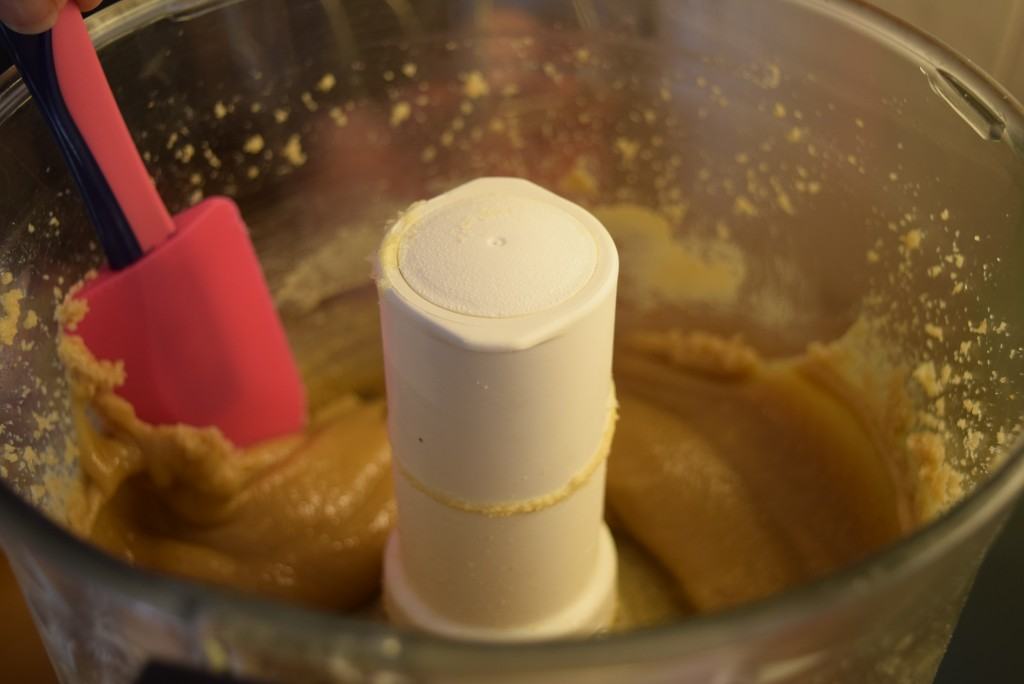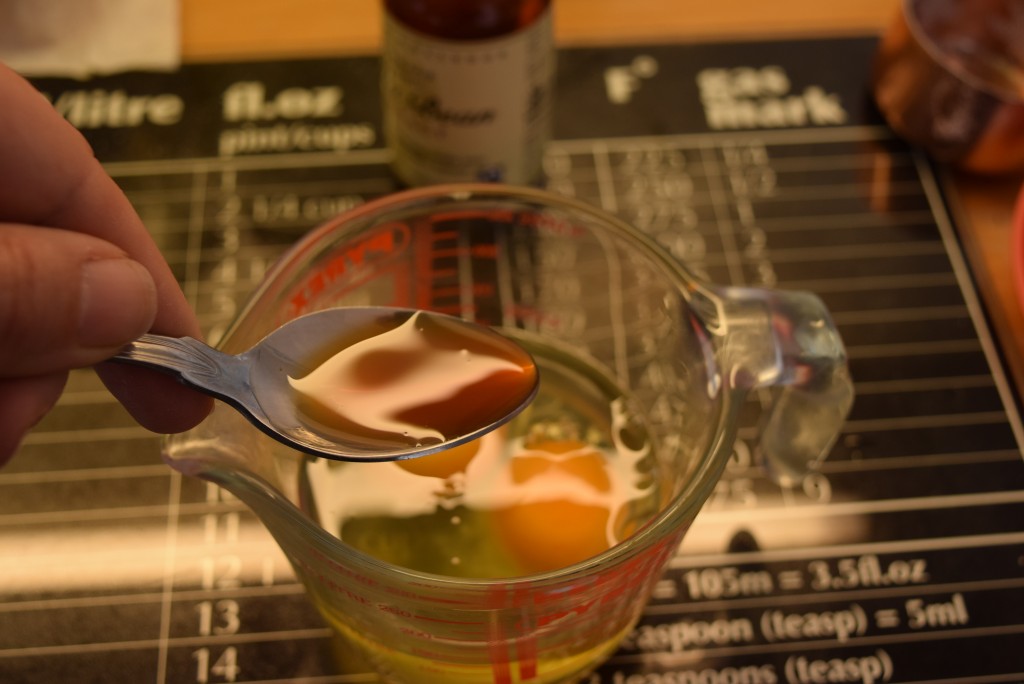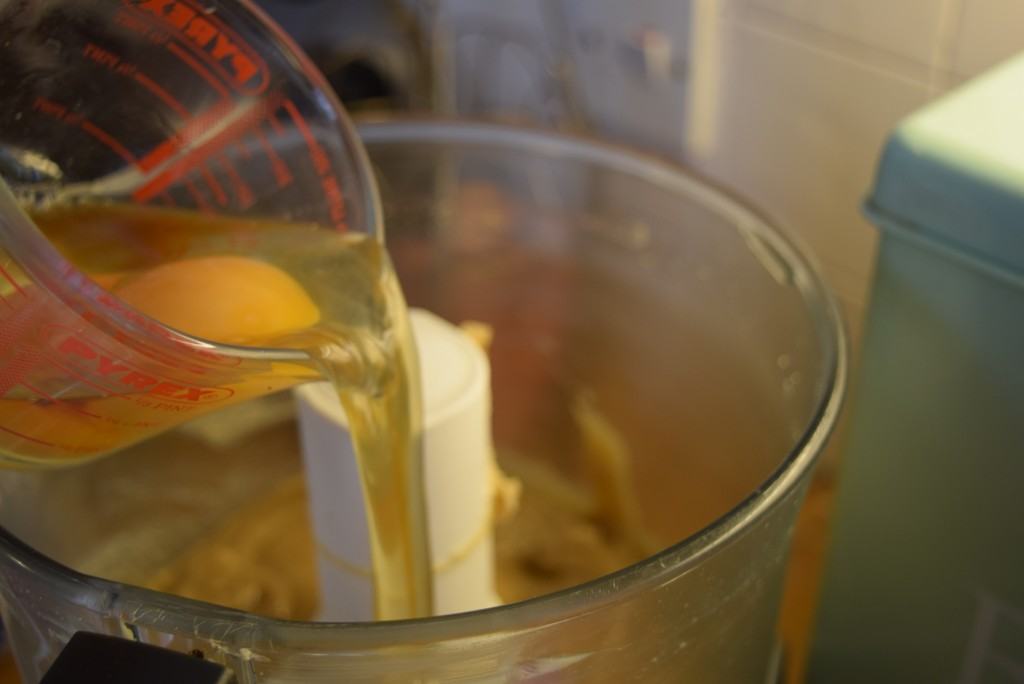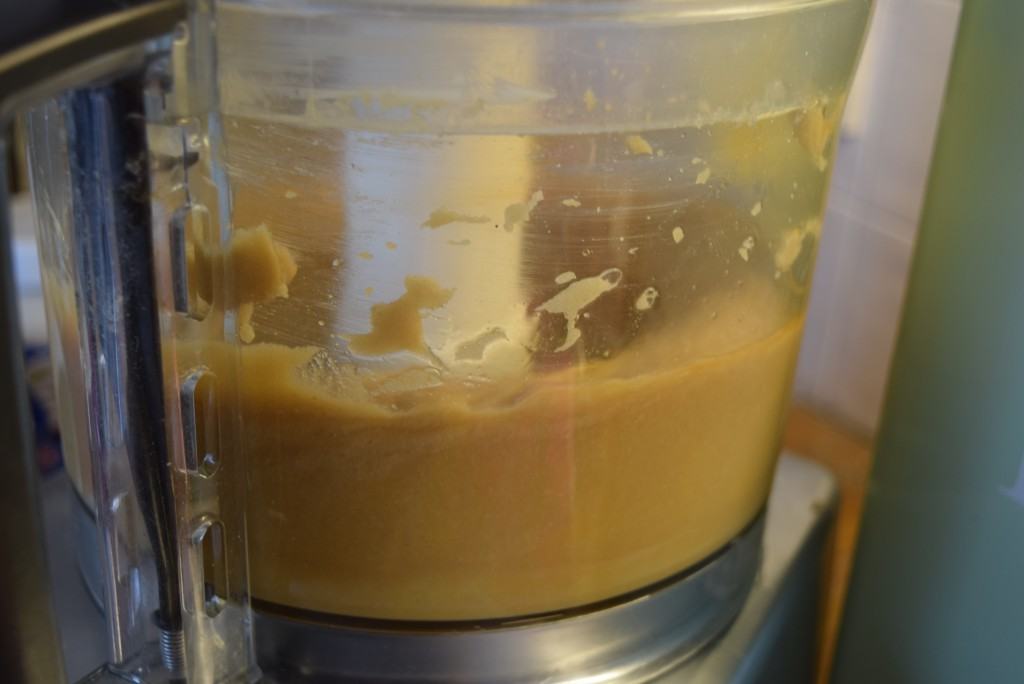 Next fold in the flour, baking powder and salt. Give it a good mix, but not too good or the blondie will be tough.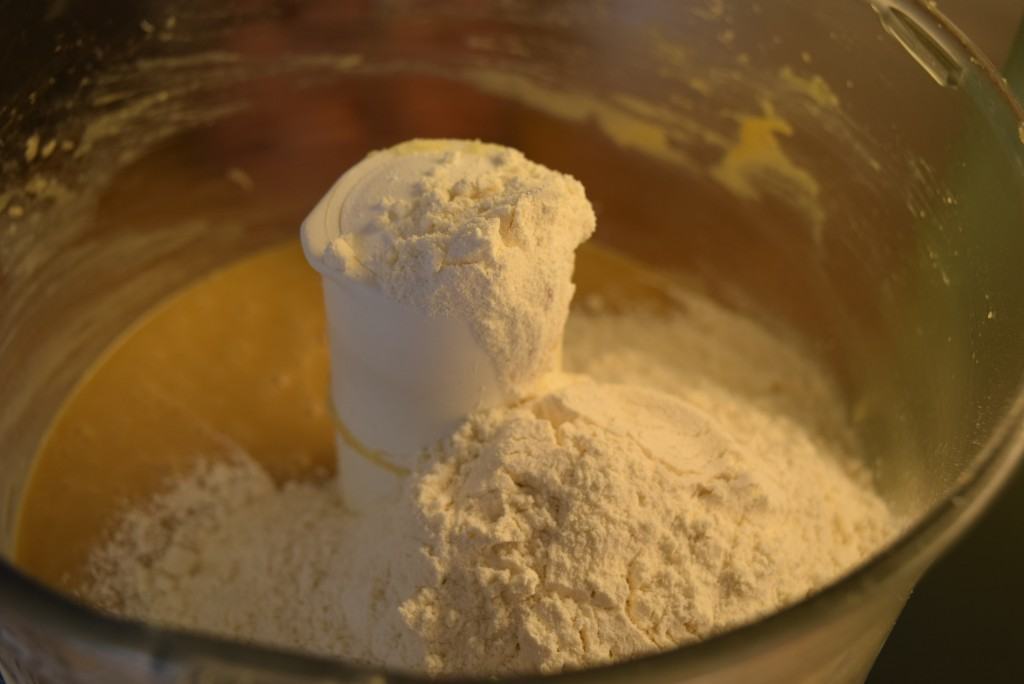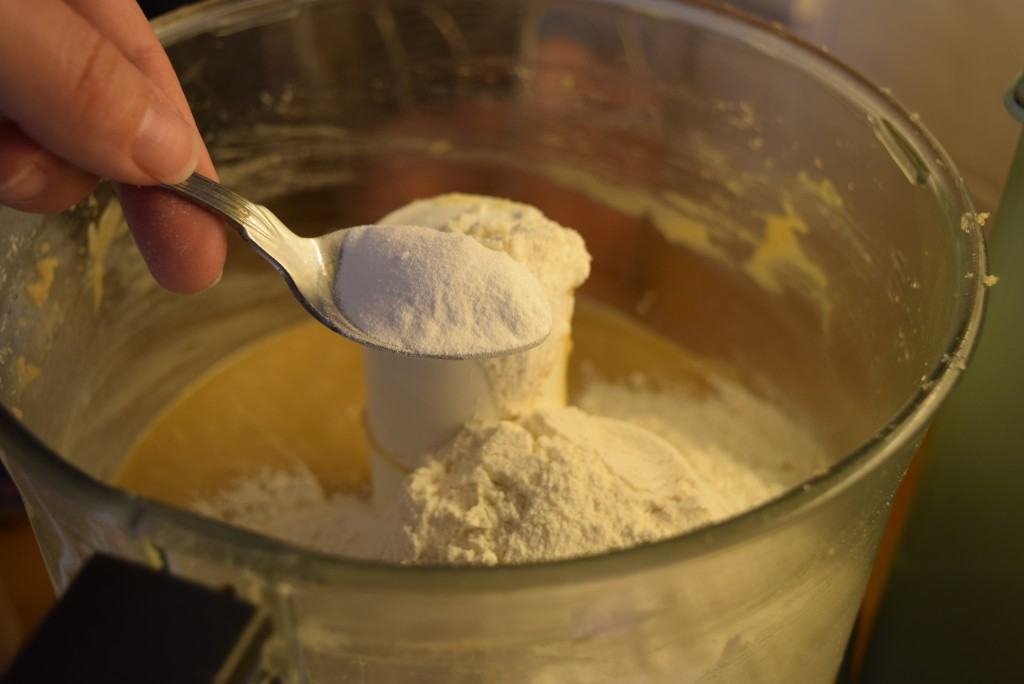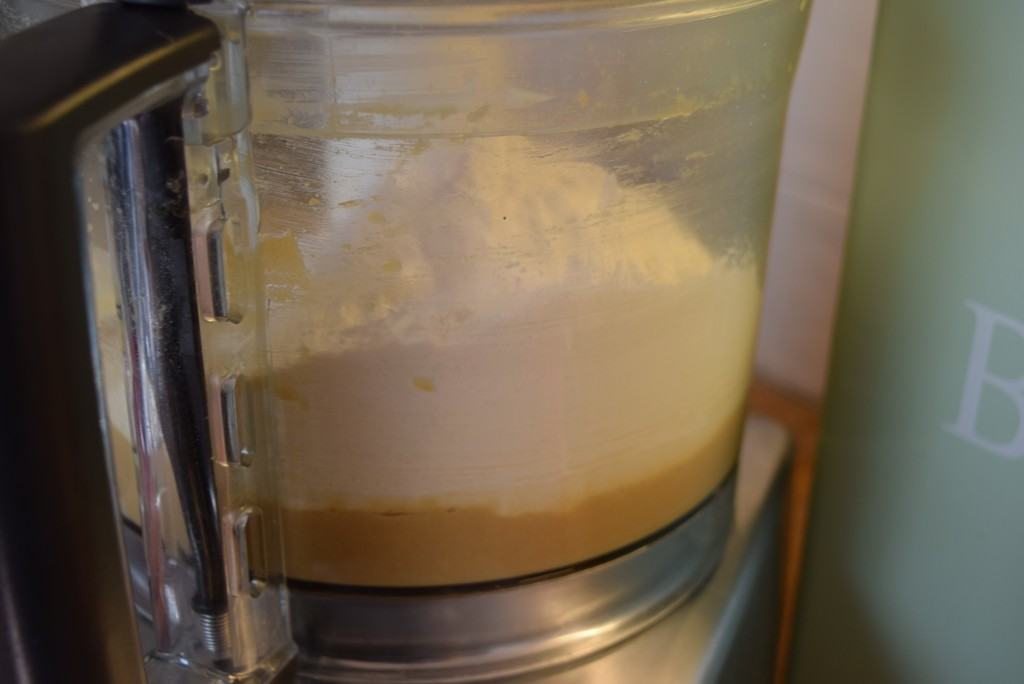 Fold in either the chopped white chocolate or white chocolate chips and then place half the mixture into your lined baking tray.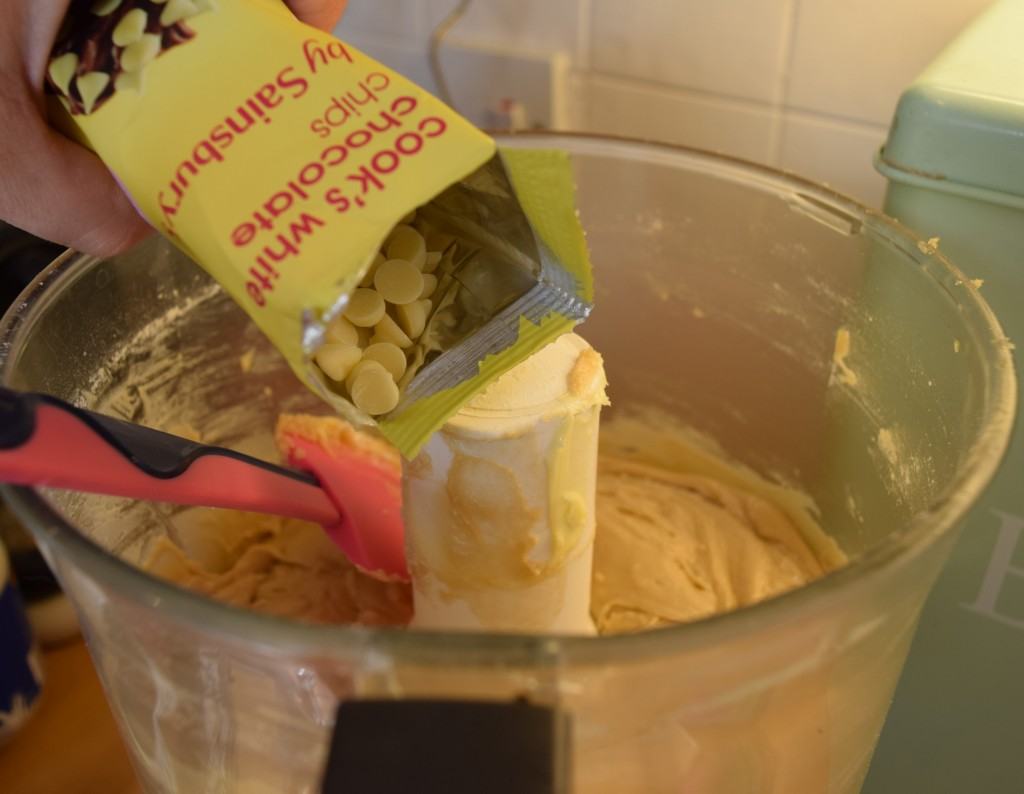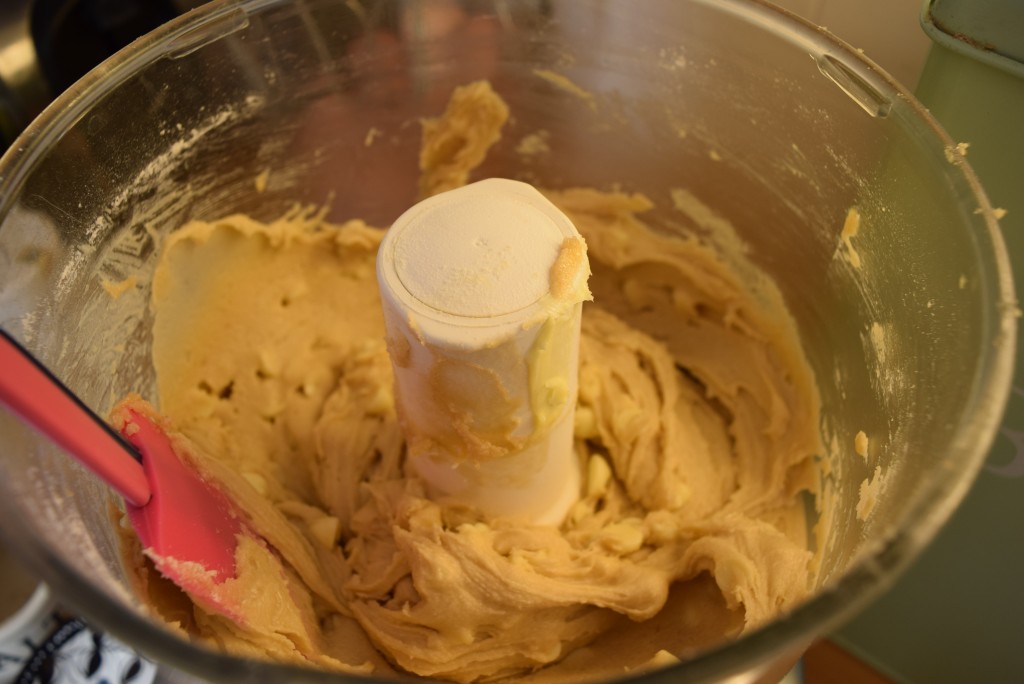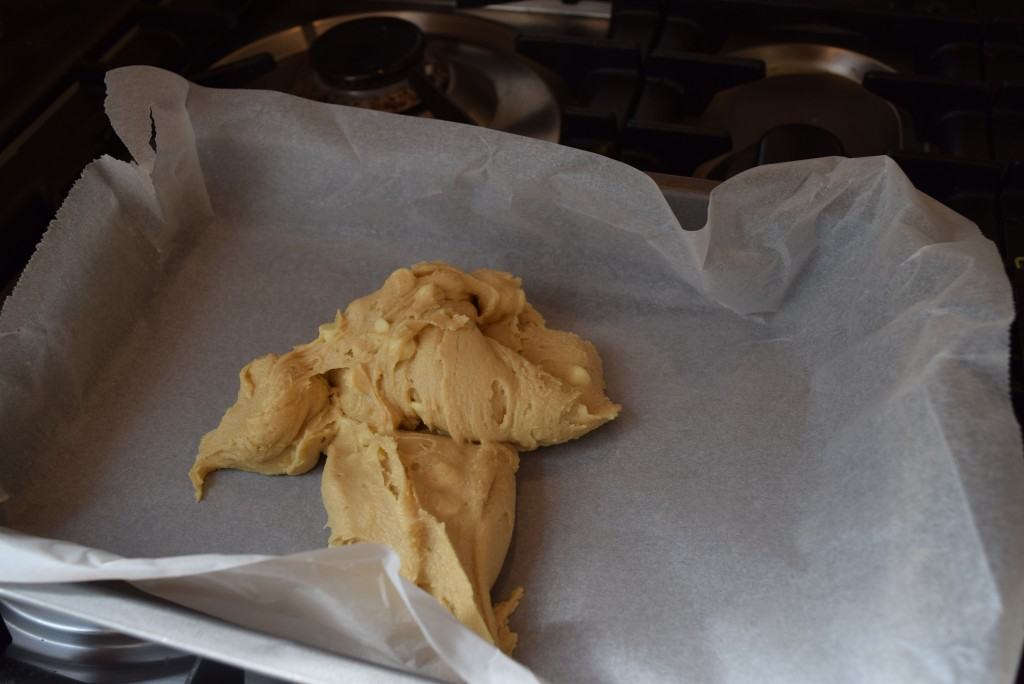 Spread this yummy mixture into the tin, it's not easy, but use a spatula, spoon or just press it down with your fingers. Fashion it into a thin layer then prepare the cinnamon and sugar mixture, by mixing the two ingredients together in a small bowl.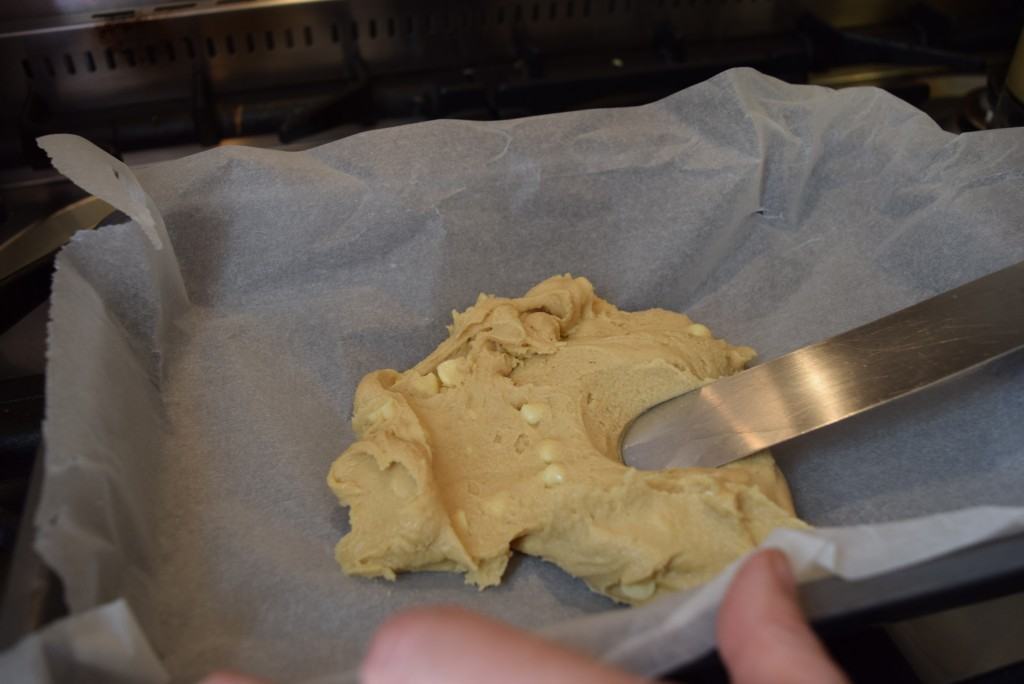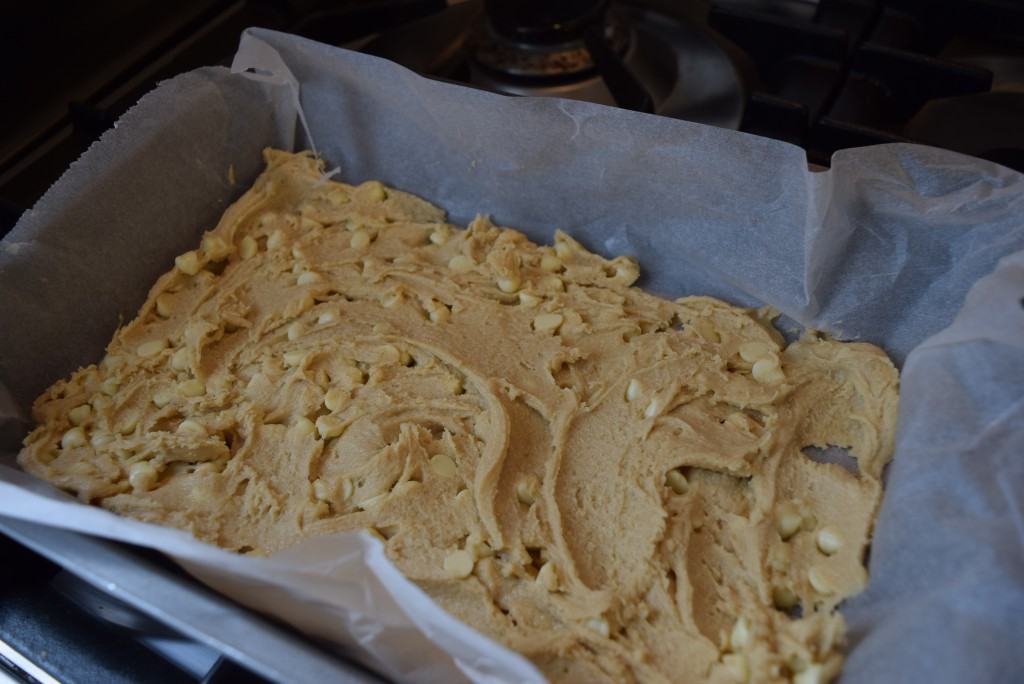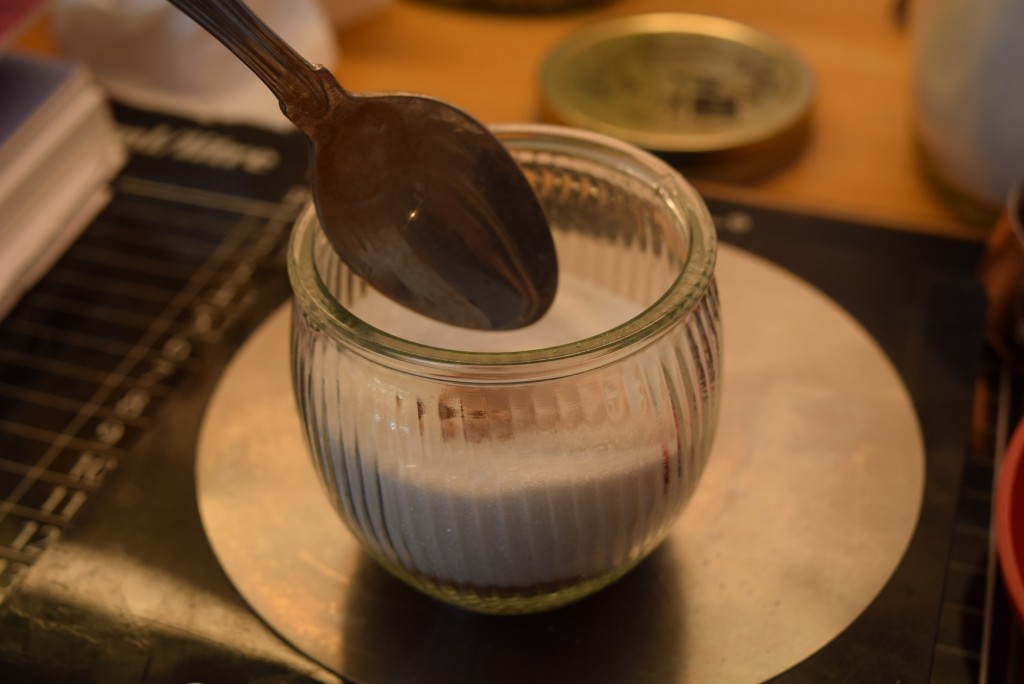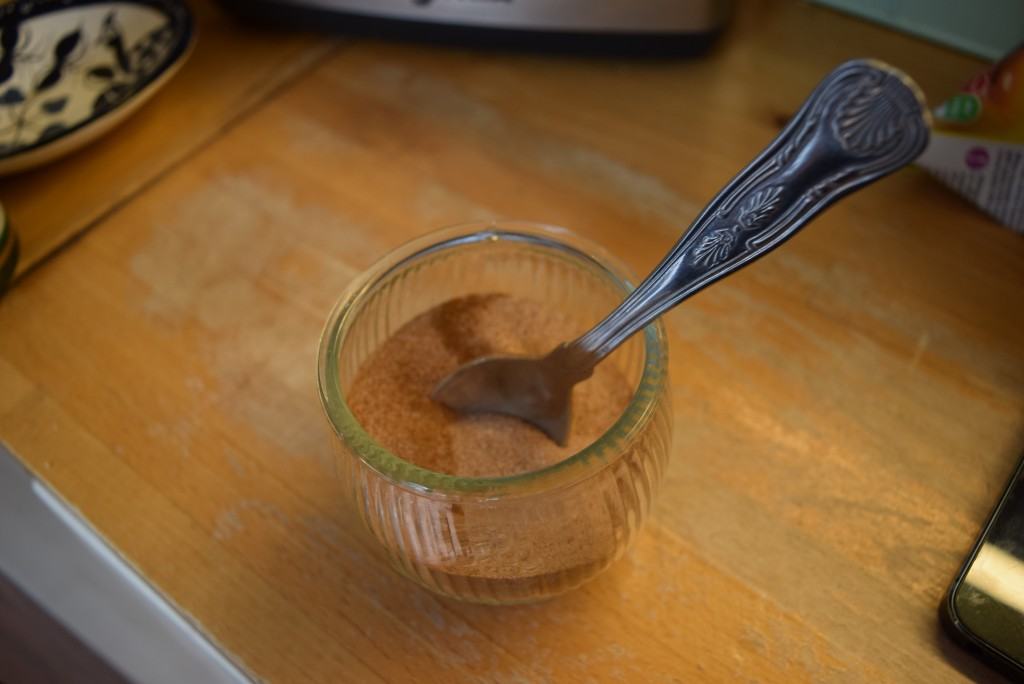 Sprinkle half this fragrant sweet cinnamon mixture over the first layer of blondie. Then press the rest of the blondie into the tin and cover the top with the last of the cinnamon/sugar sprinkle business.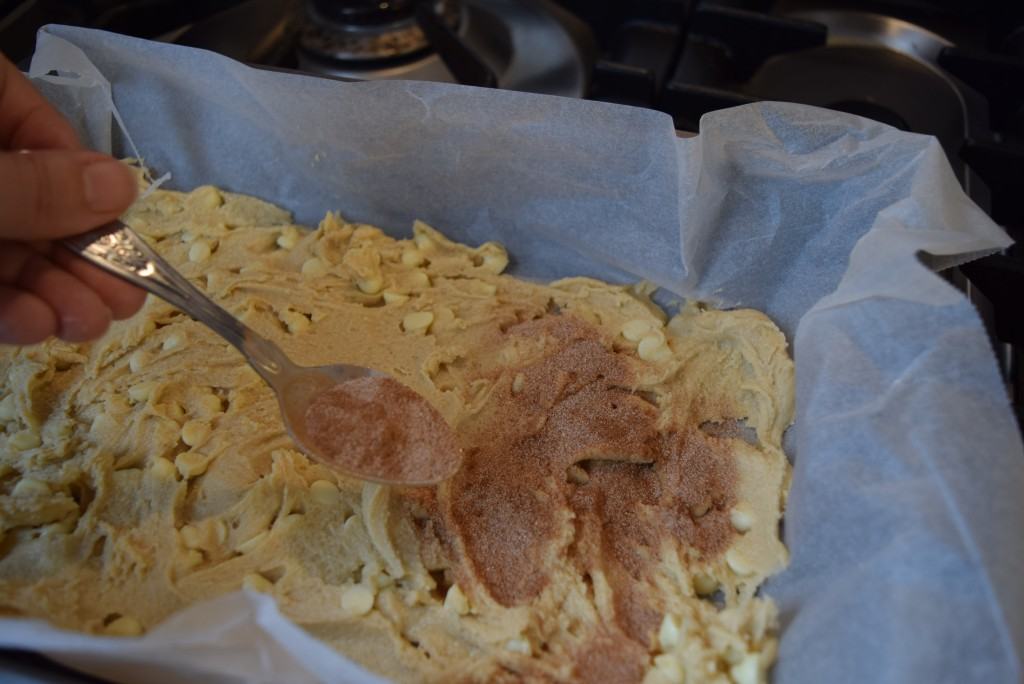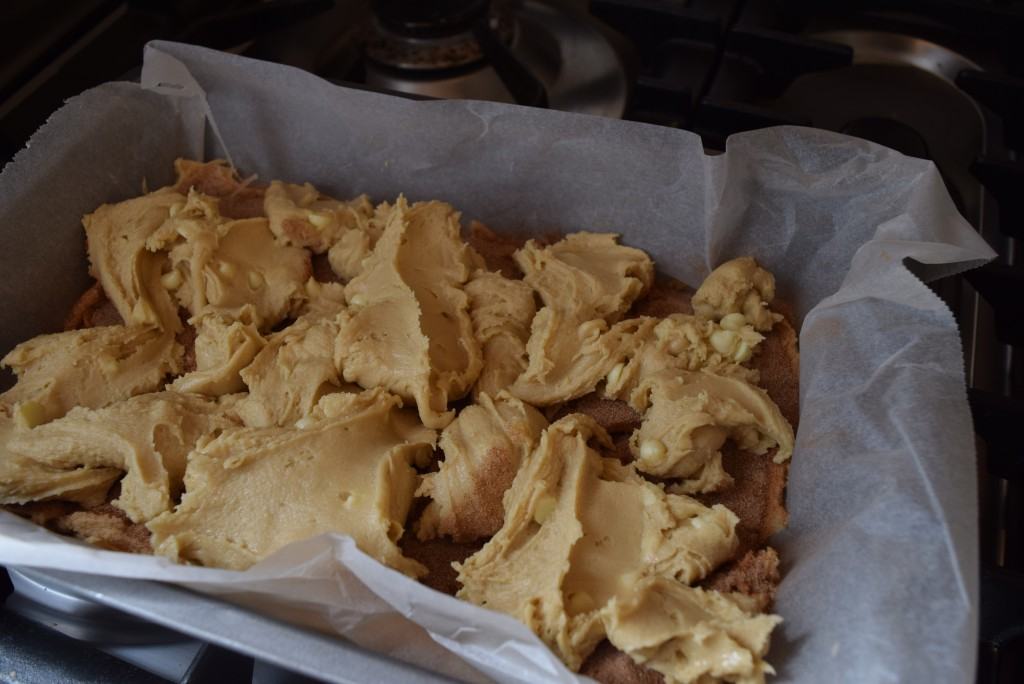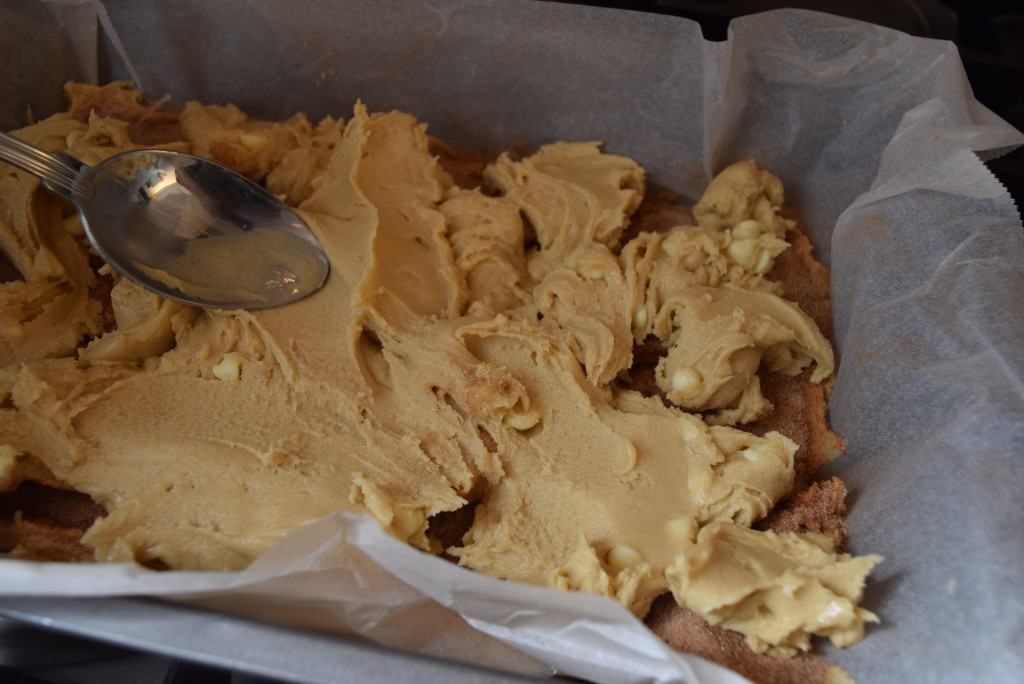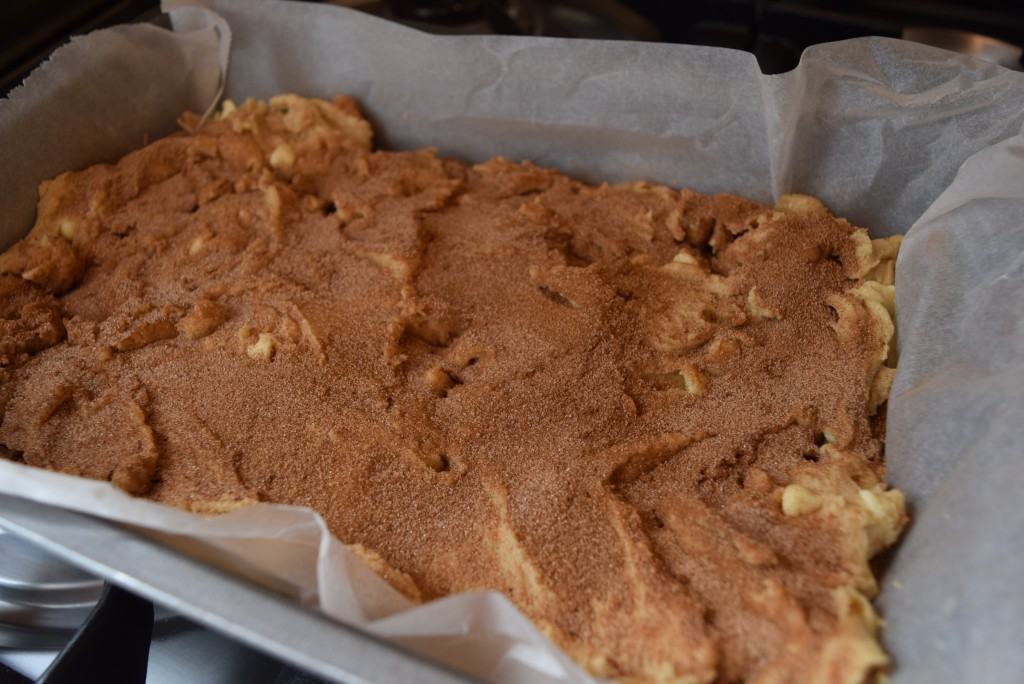 Pop this tray of sweet deliciousness in the oven for around 30 to 35 minutes or until the tray bake is golden and a skewer comes out clean when poked in the middle. Leave to cool until you can bear the wafts of warm fudgy cake smells no more.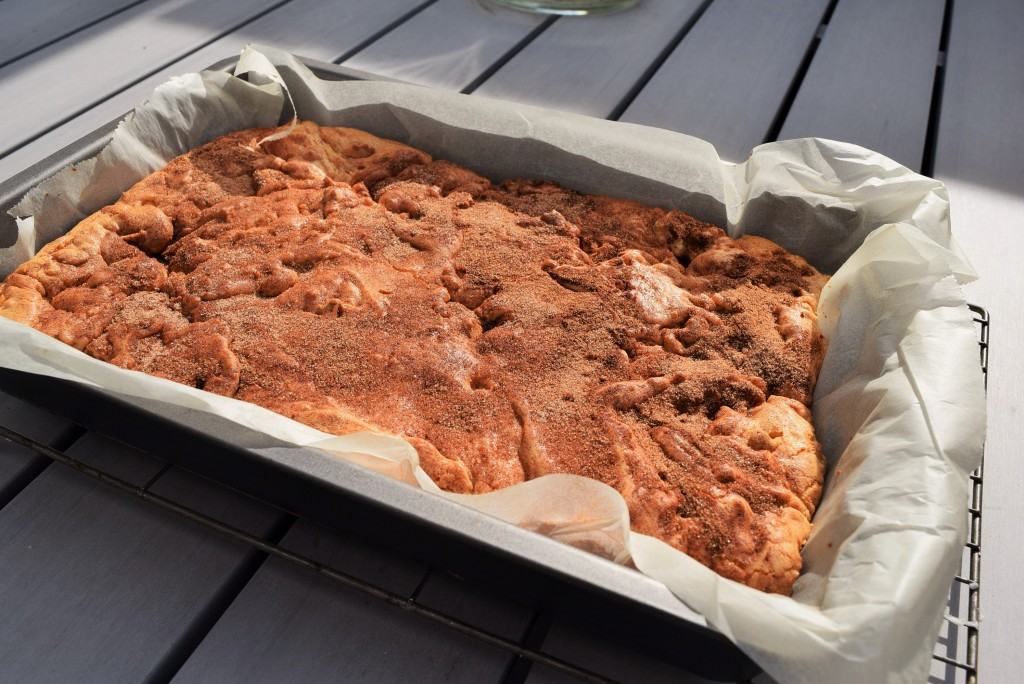 Cut this bake into hearty squares and enjoy sitting on a scratchy picnic blanket.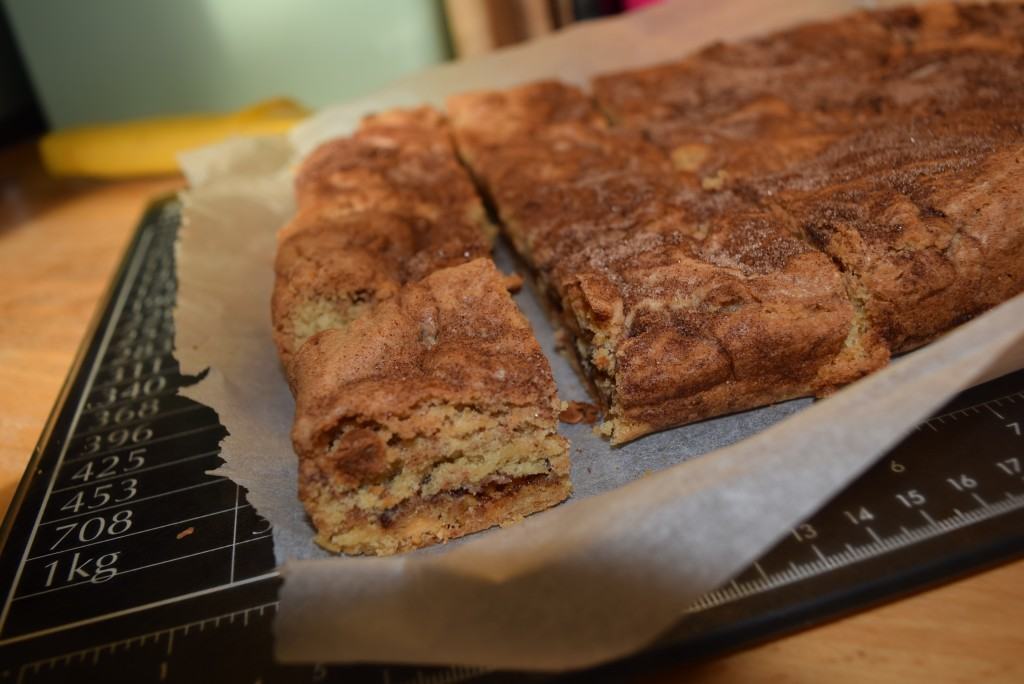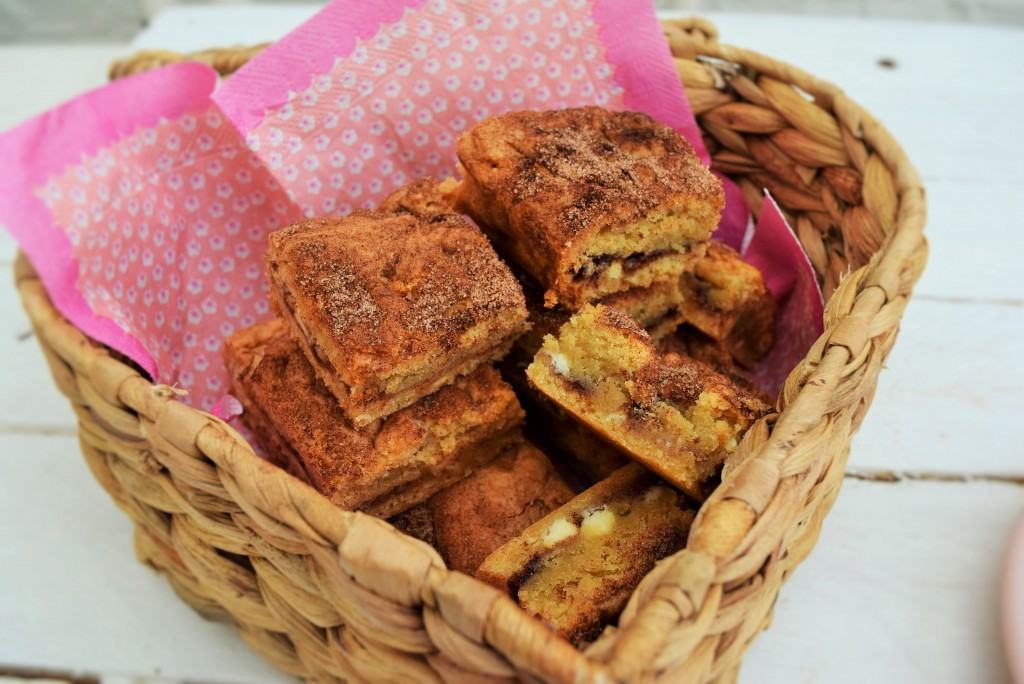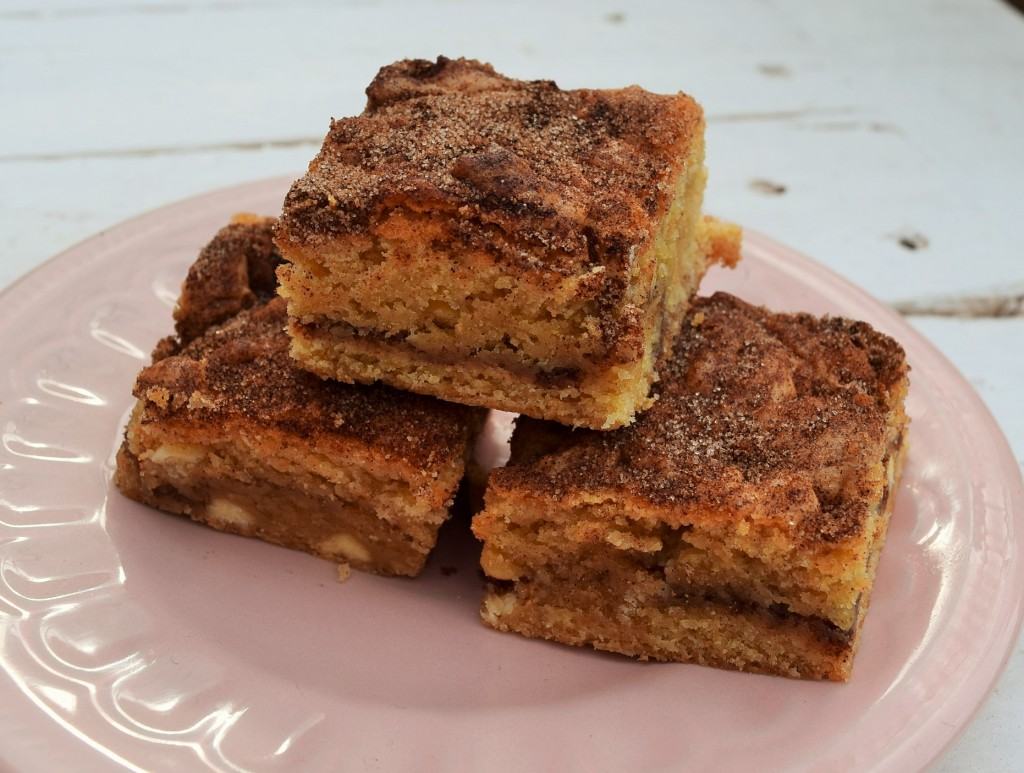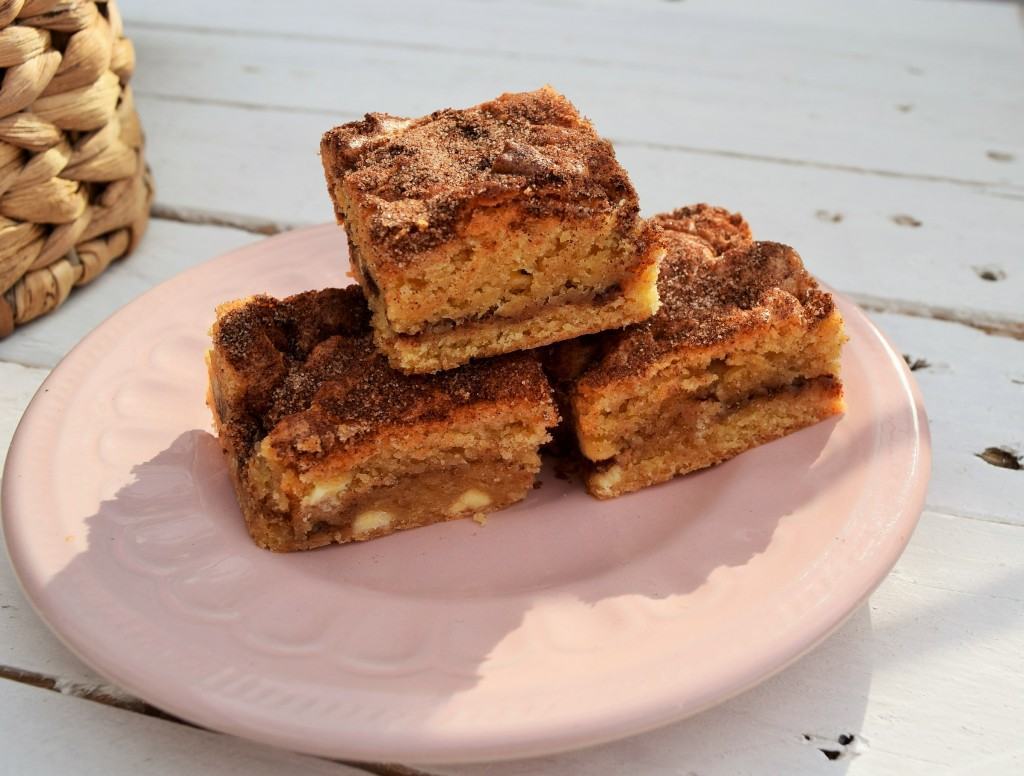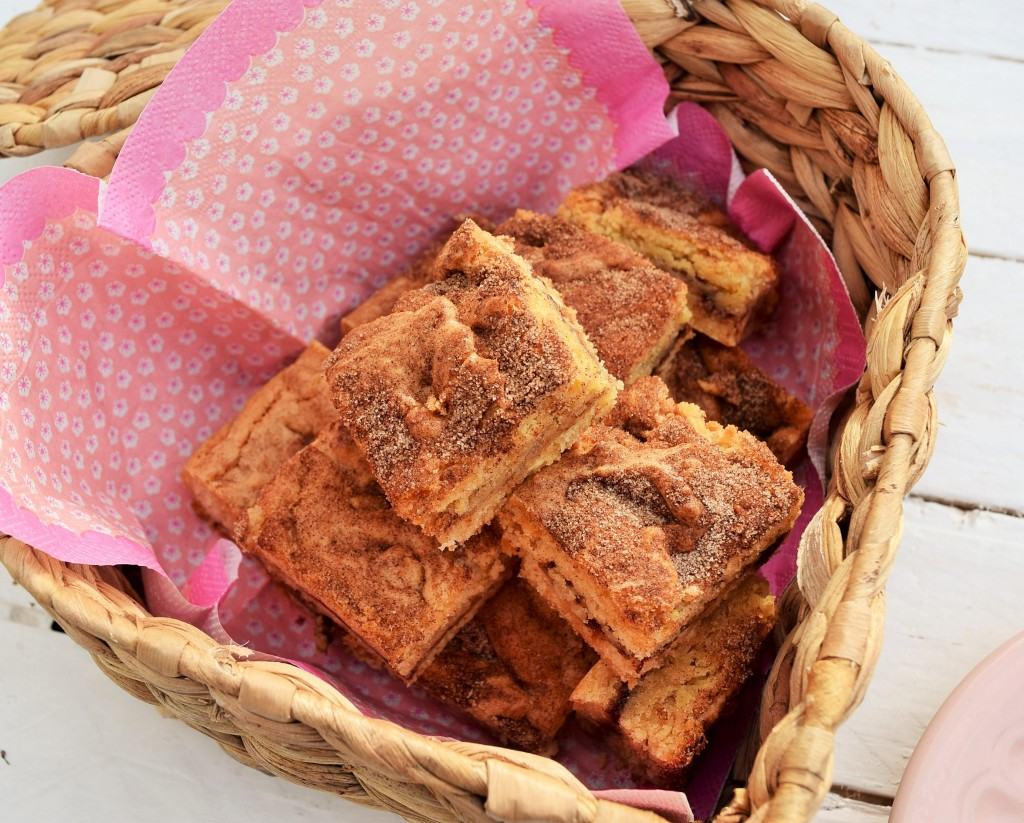 Look how the soft blondie catches the sunlight, baking poetry. This is such a simple, but totally addictive treat. Pop it in your picnic basket or cake tin at home. Or just pop it in your mouth.
Lucy x
White Chocolate Cinnamon Blondie Recipe
Makes approx 25 squares or a bloody great big tray full
You will need a 7 inch x 11 inch baking tray, lined
170g soft butter or Stork
150g caster sugar
150g soft brown sugar
2 eggs
2 teaspoons vanilla extract
300g plain flour
1 and 1/4 teaspoon baking powder
1/2 teaspoon salt
100g white chocolate, chopped or chips
Cinnamon Layer
2 teaspoons ground cinnamon
60g caster sugar
Pre heat the oven to around 160 degrees fan assisted
Put the soft butter or Stork in a food processor or bowl with a hand whisk or wooden spoon. Beat together with the brown and white sugars until lighter in texture and colour. Add the eggs and vanilla, beat again, scrape down the sides then fold in the flour, salt and baking powder. Beat until just mixed, then stir through the white chocolate chunks or chips.
Roughly put half the mixture into the baking tray. Spread it out over the greaseproof paper lining, it will be quite a thin layer, so spoon, spatula or press it into the corners with your hands. In a tiny bowl mix together the sugar and cinnamon. Then spoon half this cinnamon sugar mixture over the tray of blondie. Carefully blob the rest of the dough over the cinnamon layer, you don't have to be too precise, but do your best. Sprinkle the remaining cinnamon sugar over the top and pop in the oven for 30 to 35 minutes. When this Blondie is cooked, it will be golden and a skewer will come out clean when inserted into the middle. This soft, sweet tray bake will keep, wrapped, in a tin for up to a week or frozen for three months.