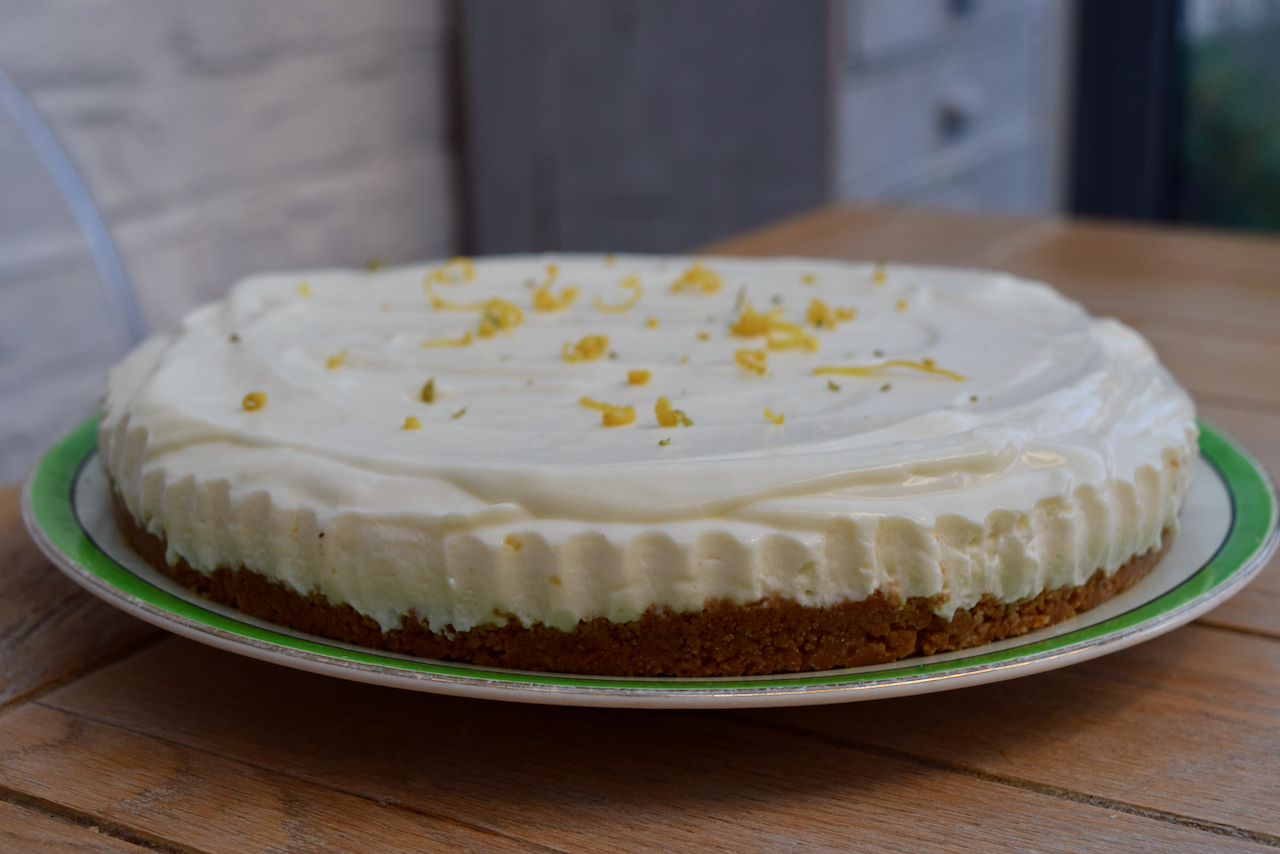 Lemon and Lime Pie Recipe
Puddings are proving something of a lockdown hit in our house. I started out making daily desserts as I had a bit of extra time on my hands but now they are expected. The furtive hovering around the fridge after dinner with an expectant look upon their faces. Well, it's nearly Easter weekend, so a zesty spring-like pud is just what's called for. Ta-dah, here's my Lemon and Lime Pie.
This is basically my bastardised lockdown version of a Key Lime Pie. I had a fruit bowl full of aging citrus fruits, a packet of ginger nuts and a tin of condensed milk. After a Pinterest search and a medley of my findings the Lemon and Lime Pie was born. It's a sort of no bake, cheesecake affair; zesty, fresh and bloody delicious. My sister popped round *at a 2 metre distance can I stress* with something for one of my boys and received a slice in exchange. Evidently her and her youngest inhaled it from the foil I'd wrapped it in, not even bothering with a bowl. Kate begged for another slice but I told her to wait for my blog post and make her own as Clyde was, in only child style, not sharing more of this. It's no bake, just involves some crushing and whisking and is ready in no time. You don't even need to turn the oven on.
When this whole staying at home business is over I would love my family to remember the fact they've eaten like princesses throughout. It's unlikely, but I live it hope. Sadly, my spare tyre and half stone weight gain will be my lockdown legacy.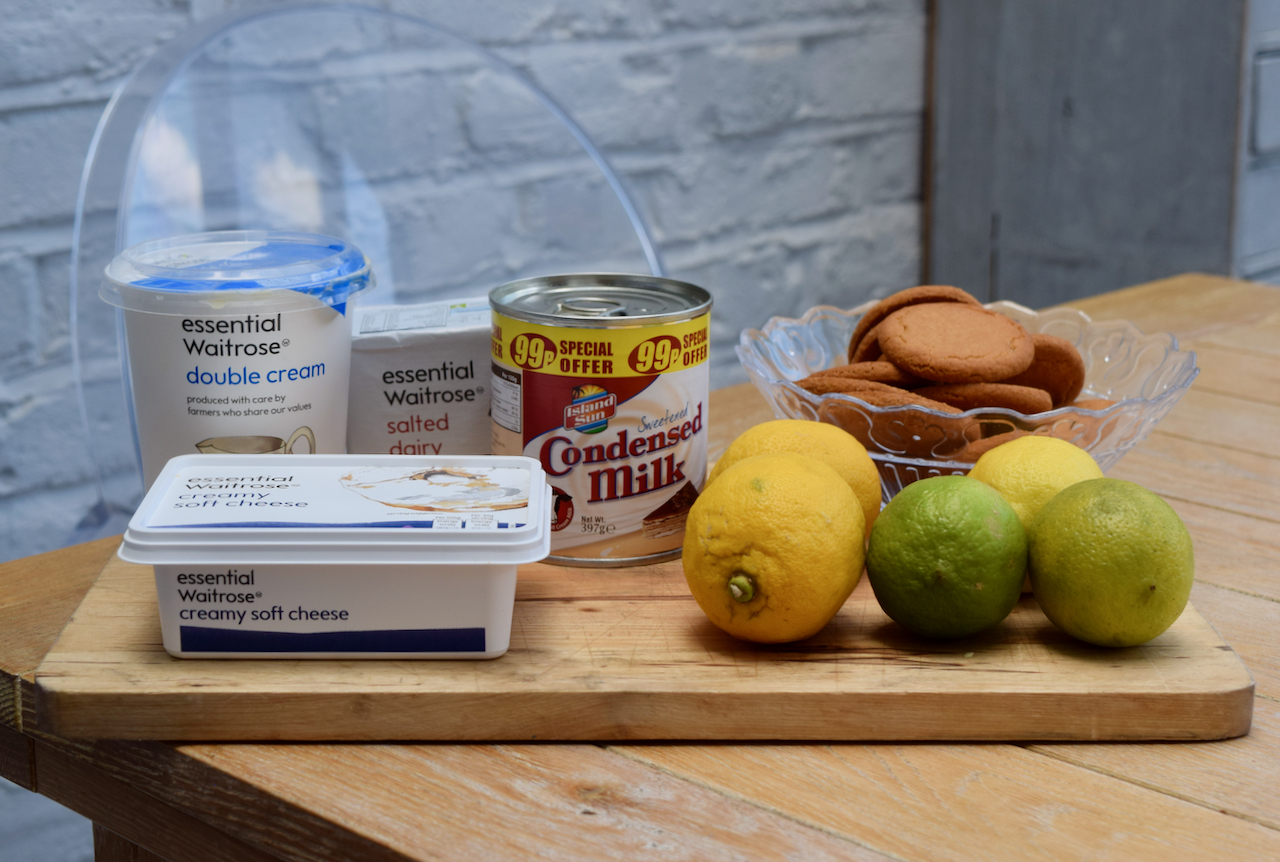 This line up shouldn't be too tricky to hunt out on your one shopping trip out a day. Local and corner shops have been a godsend for me once the queues in the supermarkets got too much. Don't judge me on the aged lemons and limes; I can't bear throwing anything away when food and money is so tight, I am using everything no matter how grotty it looks.
Before you start, butter your loose bottom 20cm flan tin. Next crush your chosen biscuits in the food processor or in a food bag with a rolling pan and a bit of aggression. I went for ginger nuts as they were a month past their sell by date but still tasted fine.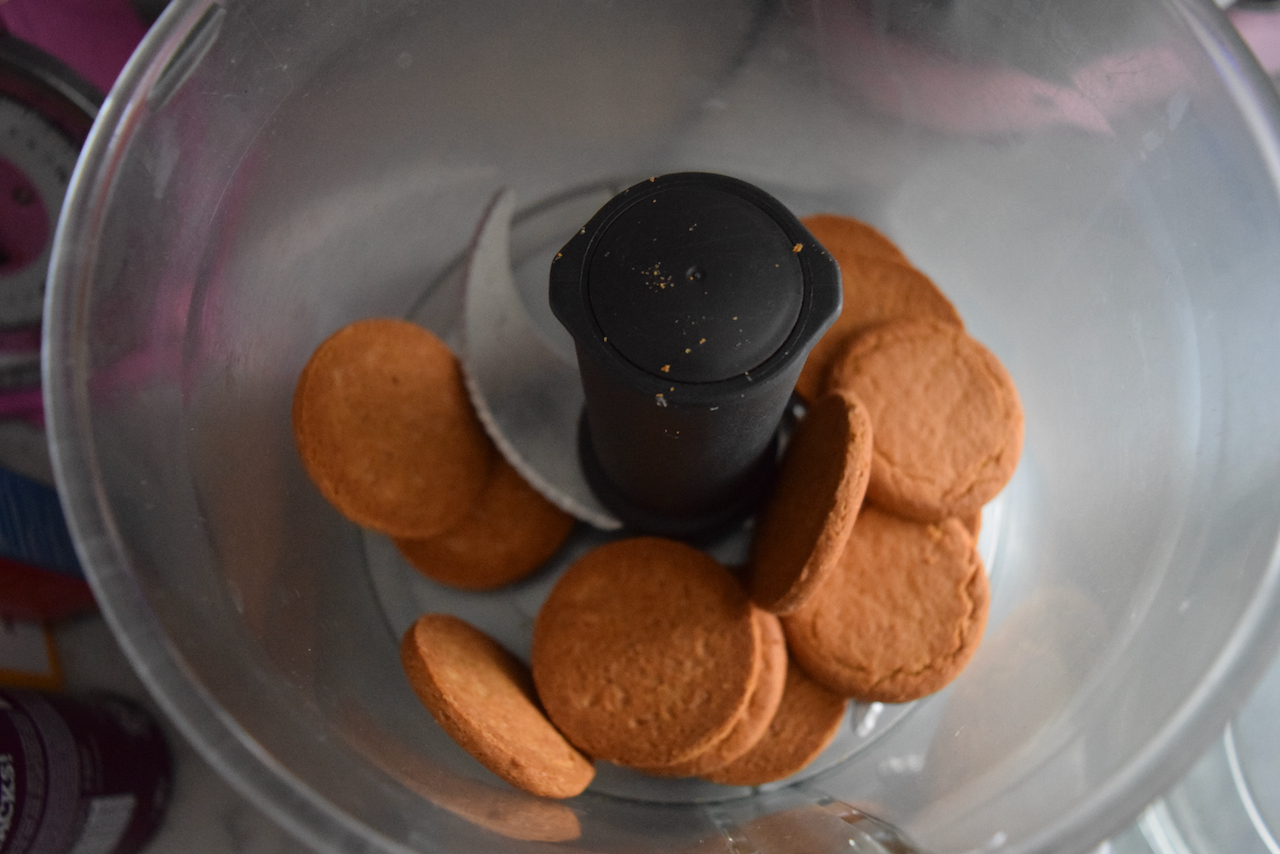 Crush them until they're a sort of biscuit rubble then add the butter which you've melted on the hob or in the microwave. Mix until the mixture is like wet sand.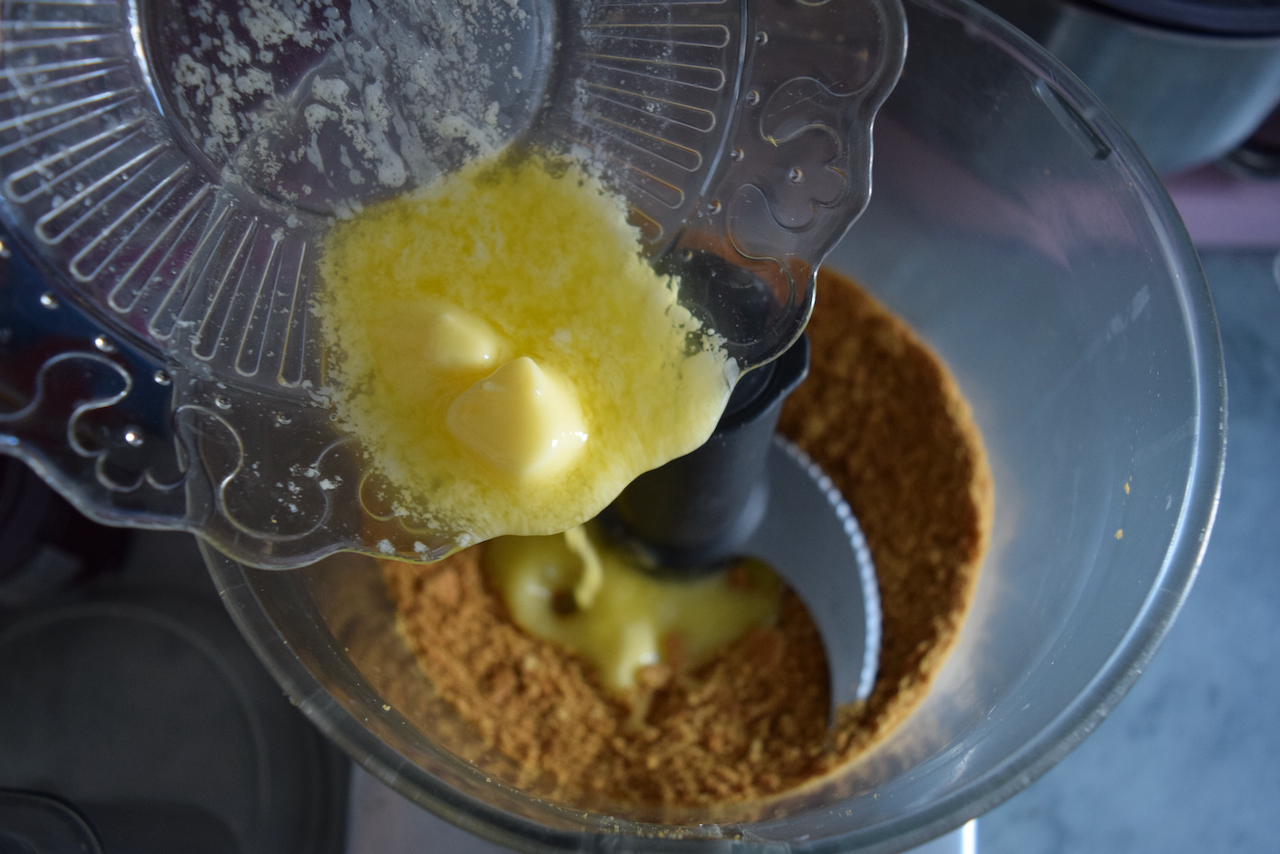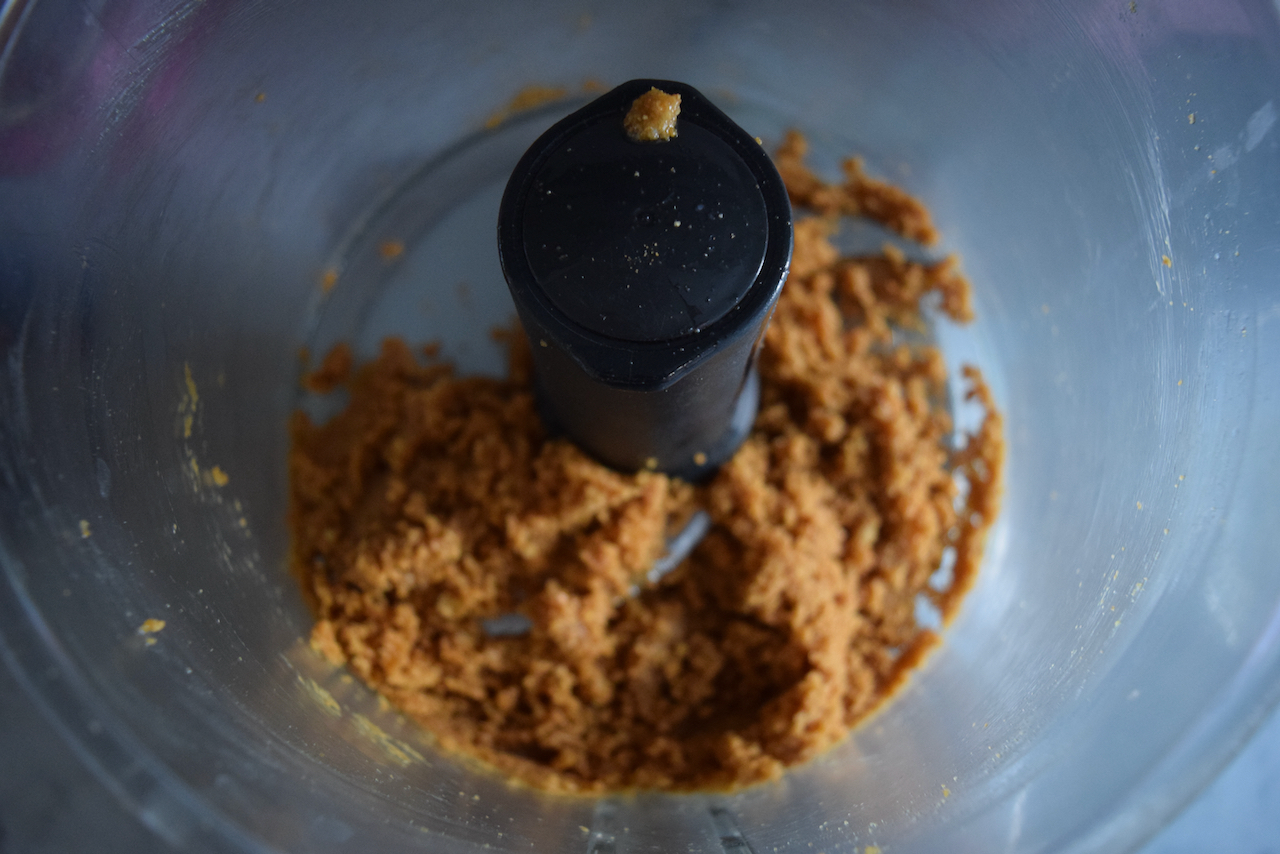 Press this into your buttered flan tin, pressing it down into a level base layer.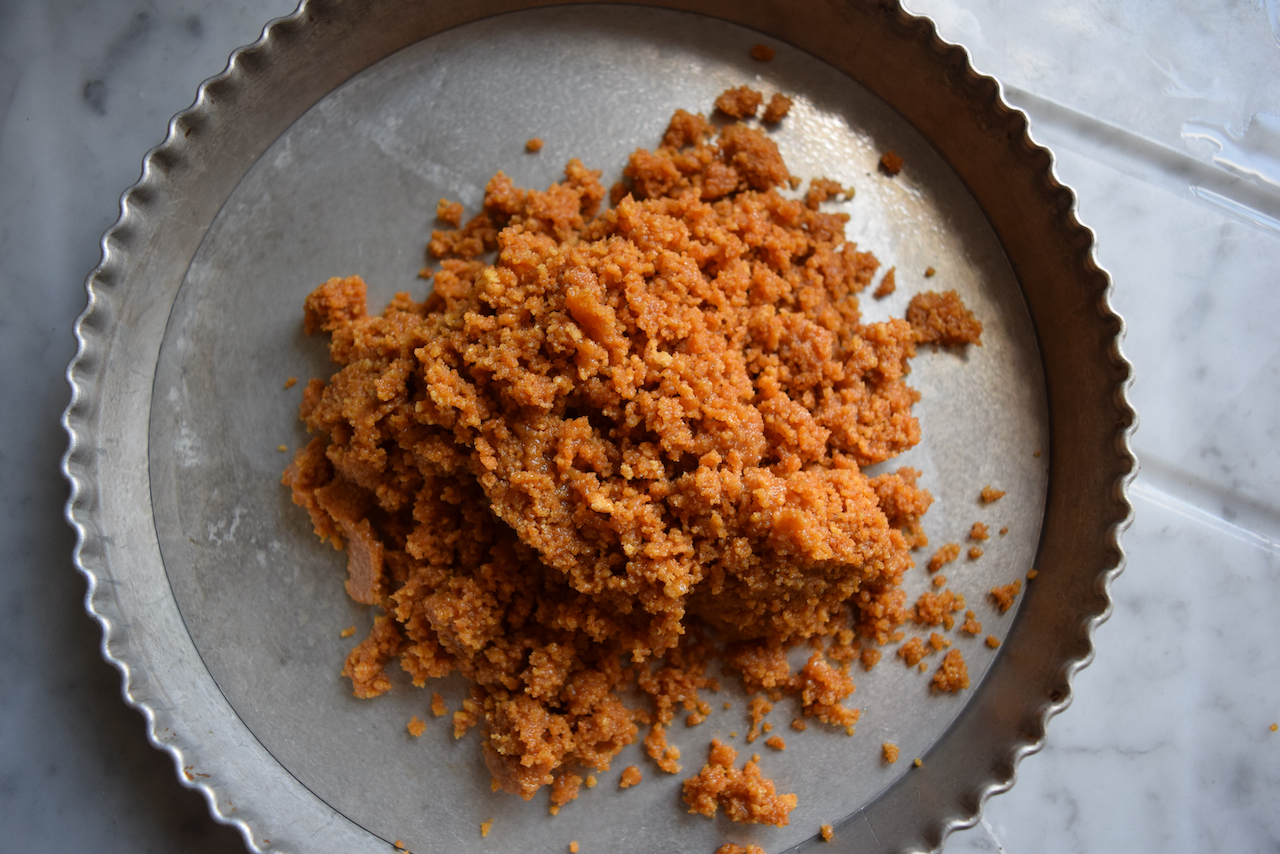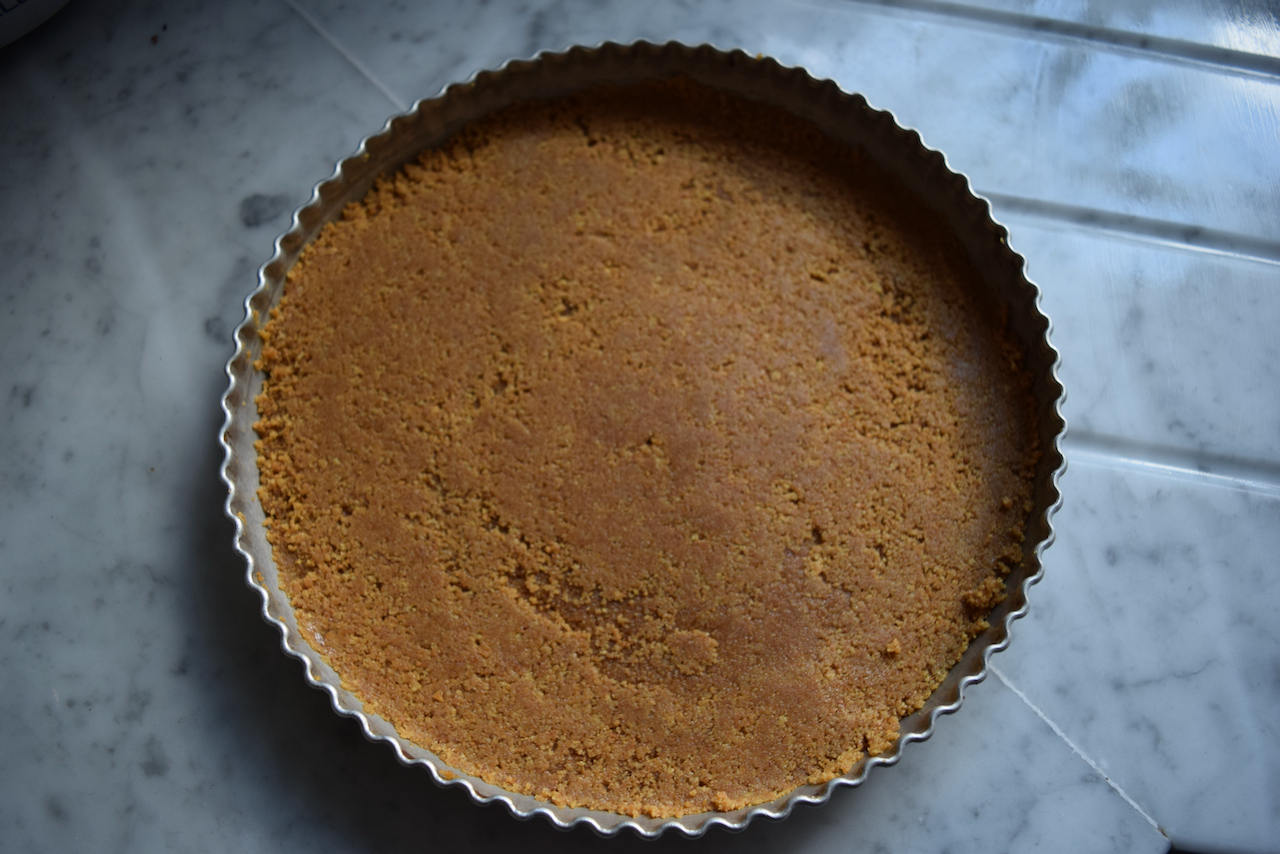 Carefully put this into the fridge while you crack on with the effortless filling. Firstly, whip the double cream until it holds in soft peaks. Use your stand or hand mixer for this.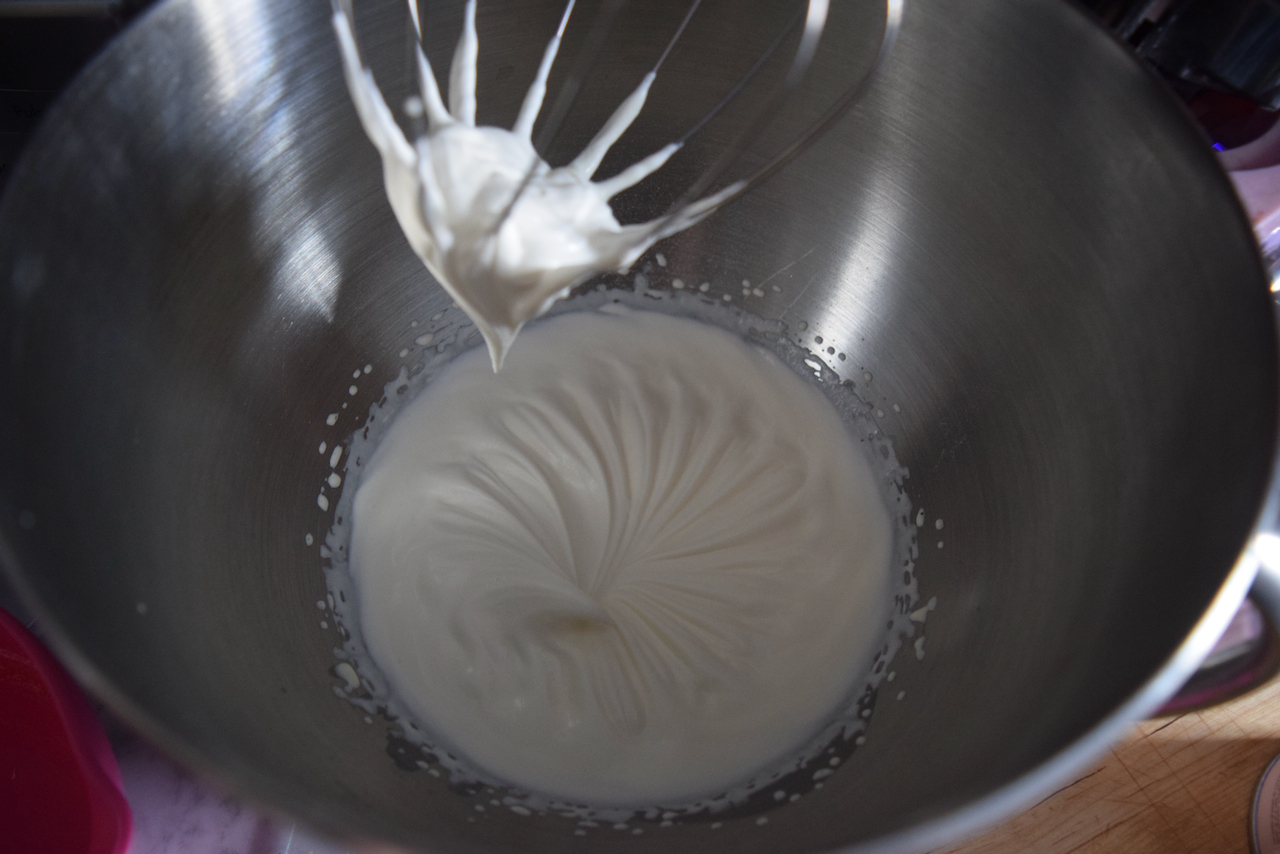 Scrape this into a bowl then, no need to wash the bowl, add the cream cheese and give it a beat for a minute. Then pour on the whole tin of wonderfully underrated condensed milk.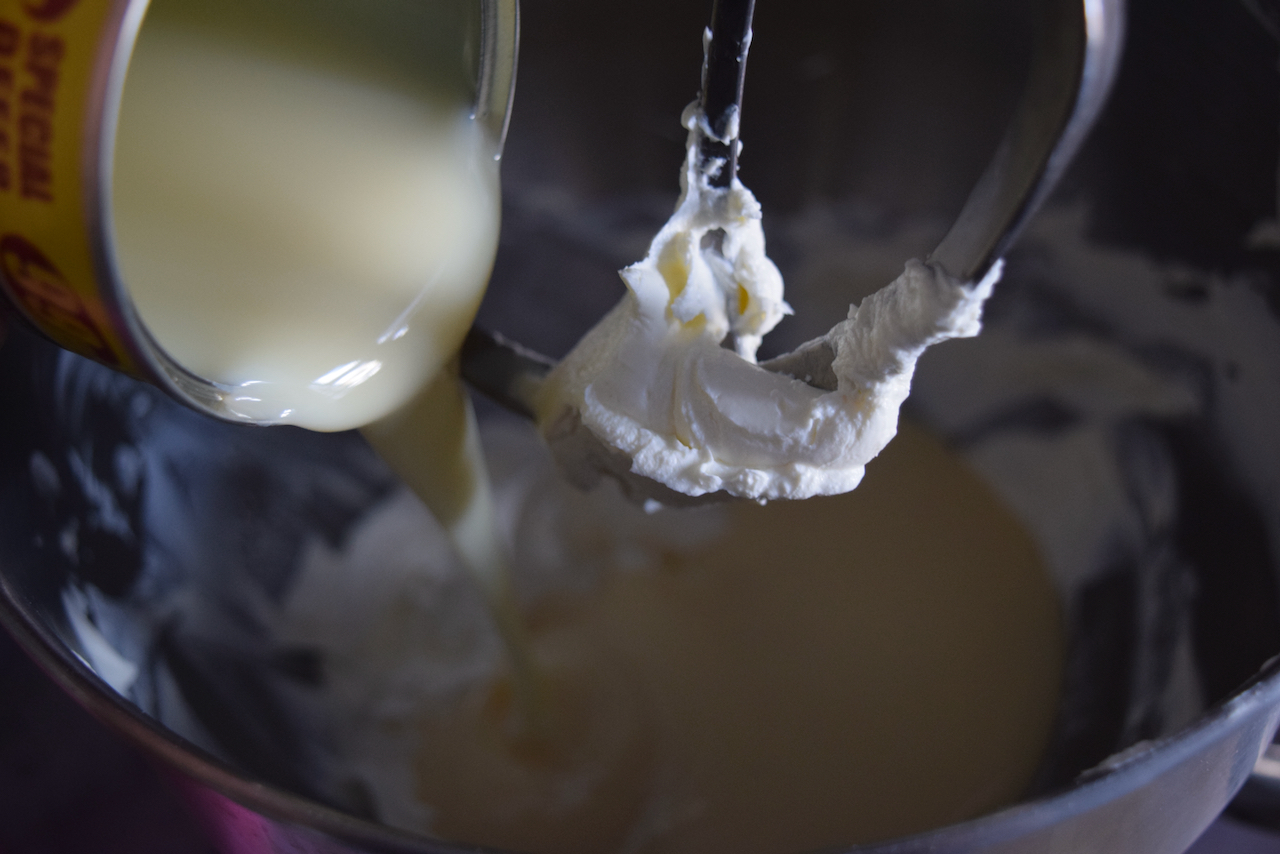 Beat until blended and smooth then pour on your lemon and lime juice. Don't forget to zest one of the lemons and limes before you juice them.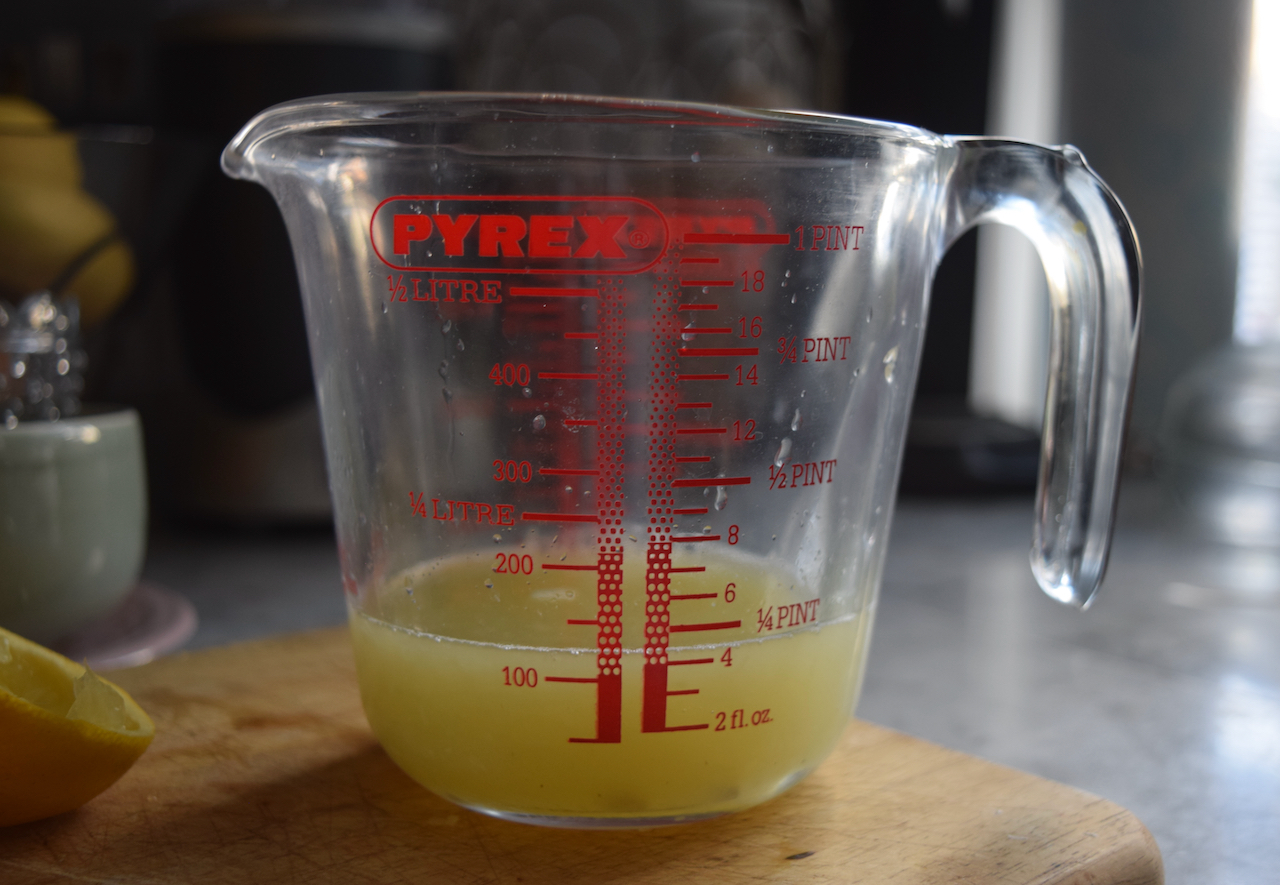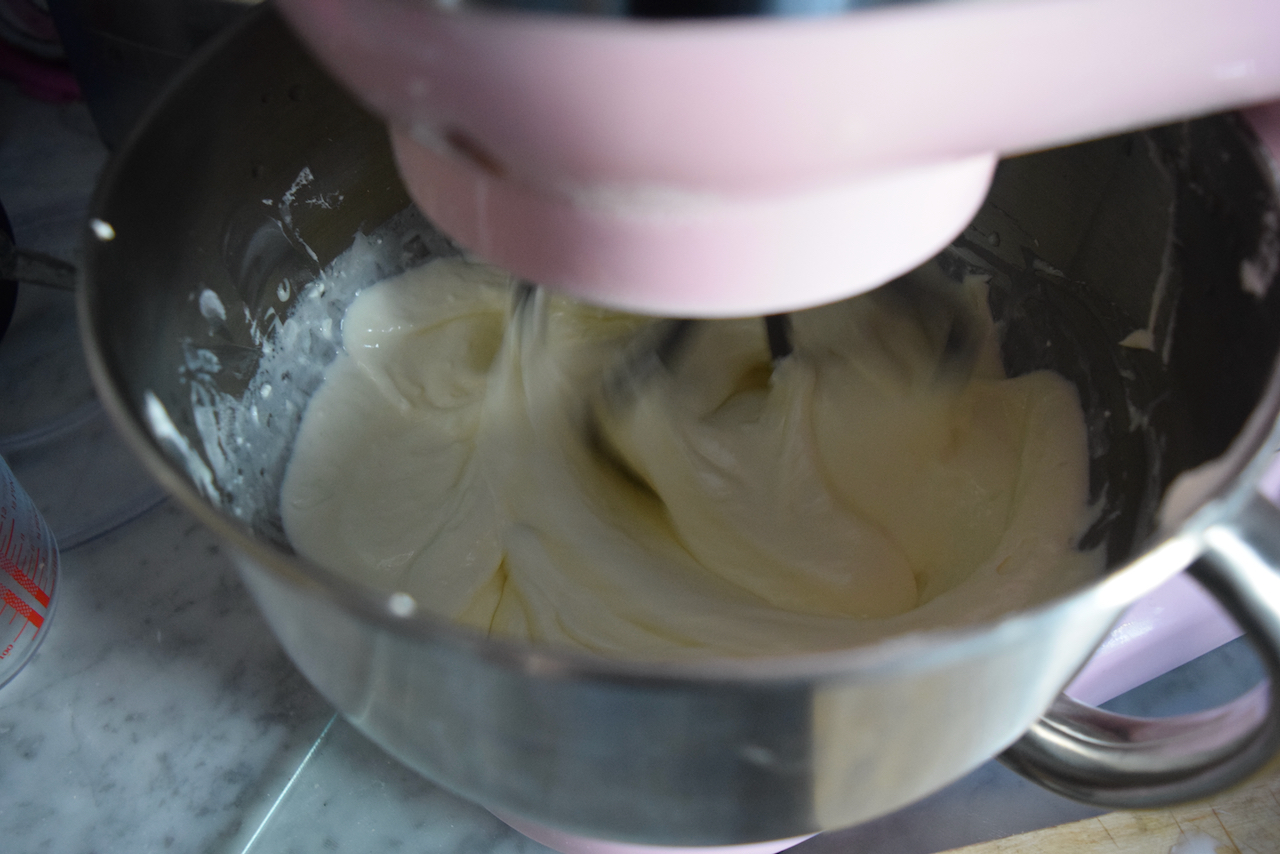 The mixture will thicken up and become creamy and unctuous.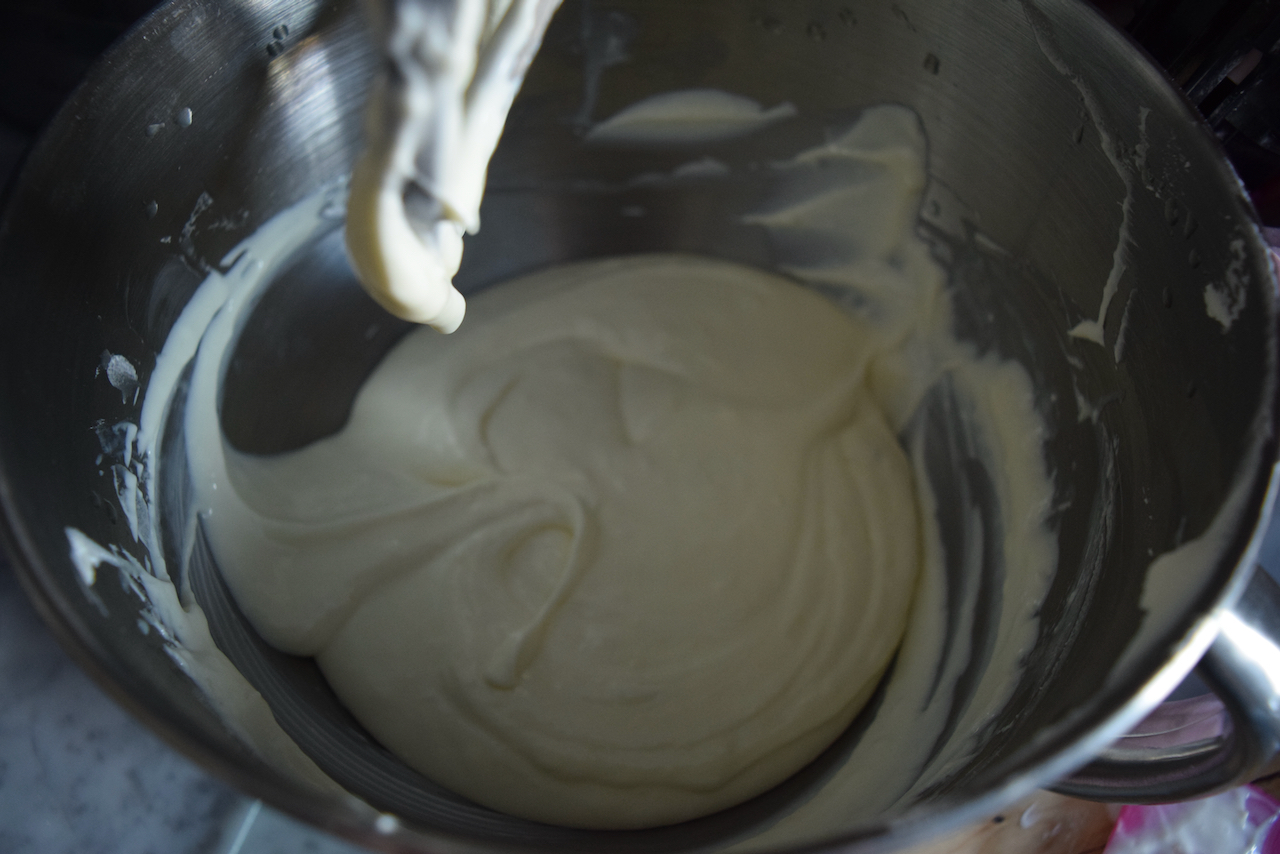 Take the chilled base out of the fridge and then scrape in the citrus filling. Smooth the top with a palette knife if you like.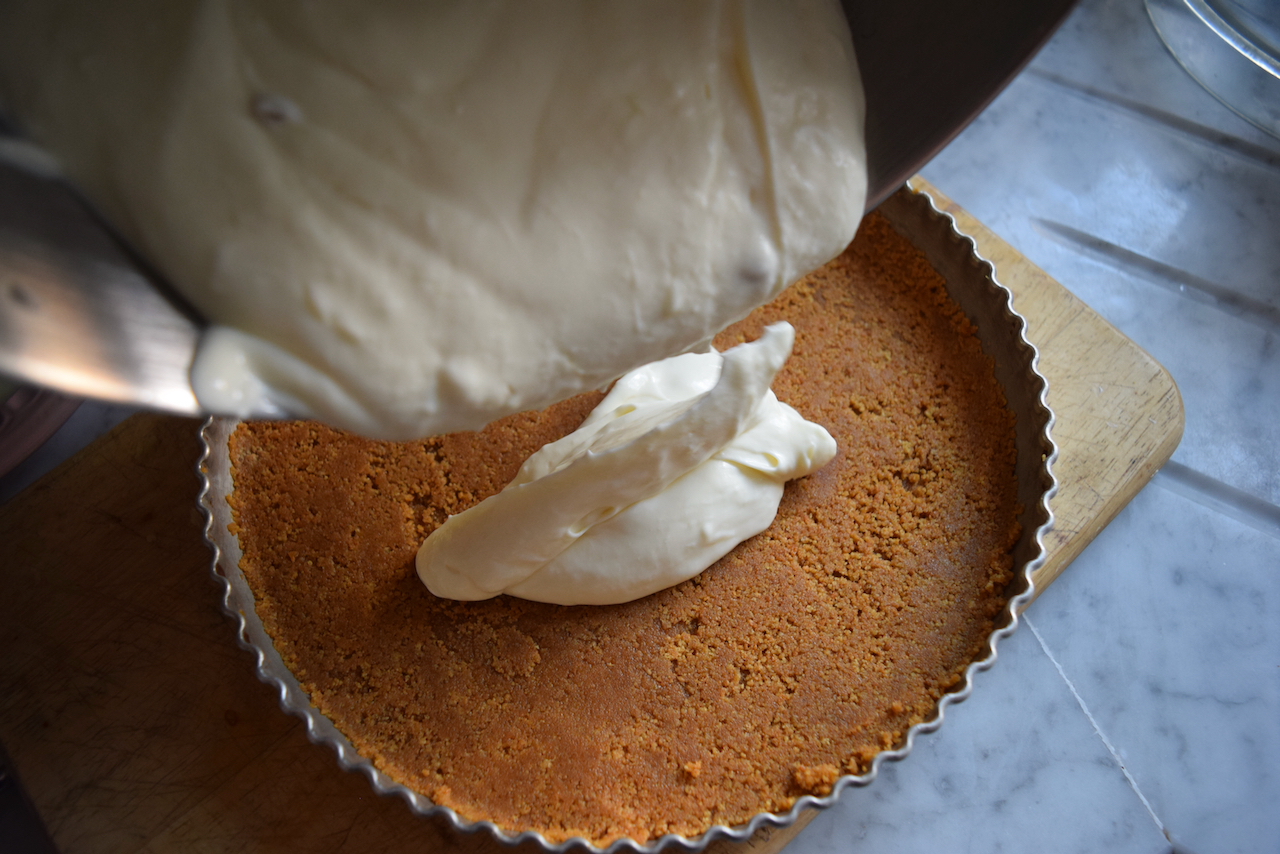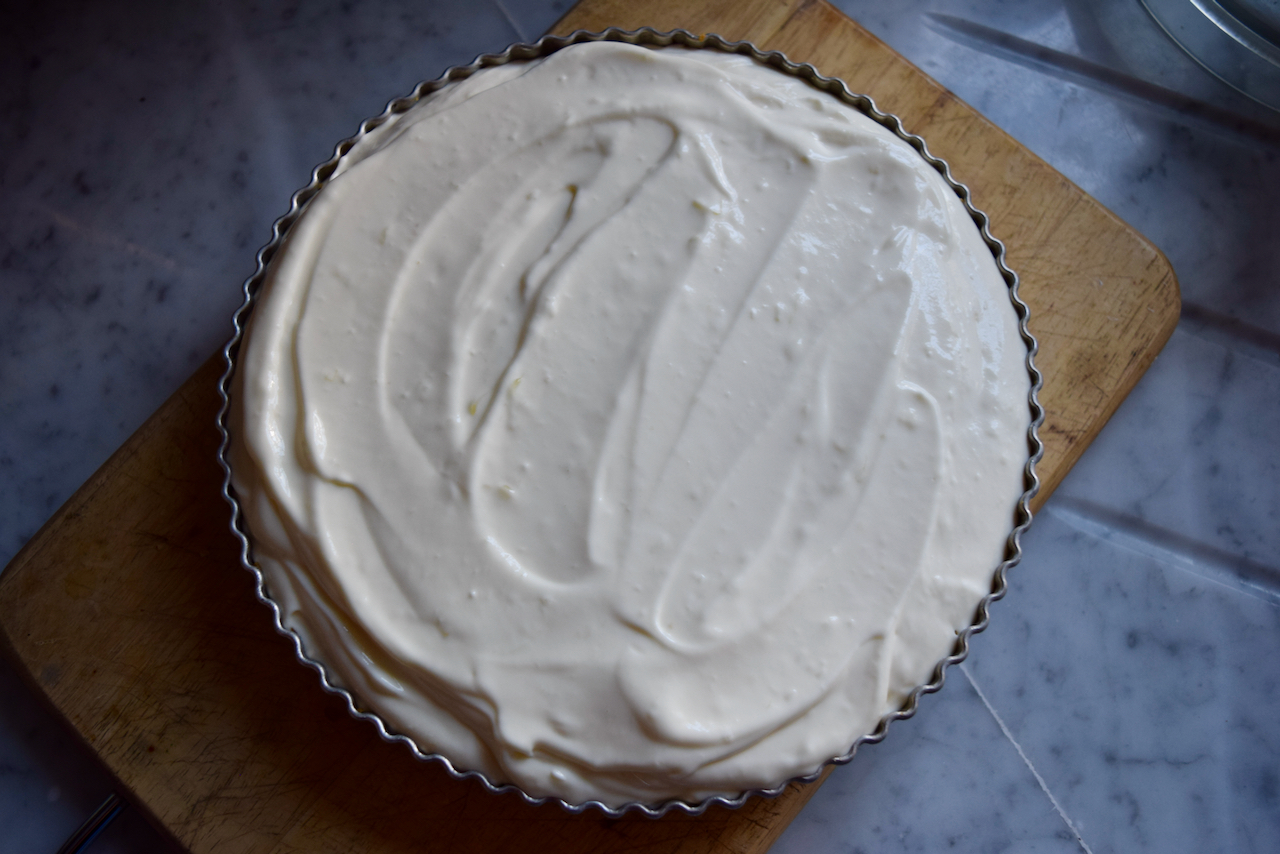 Your Lemon and Lime Pie can now go in the fridge for 4 hours at least or overnight if you have time on your hands.
When you're ready to serve, release the tart from it's loose bottomed shackles, like so.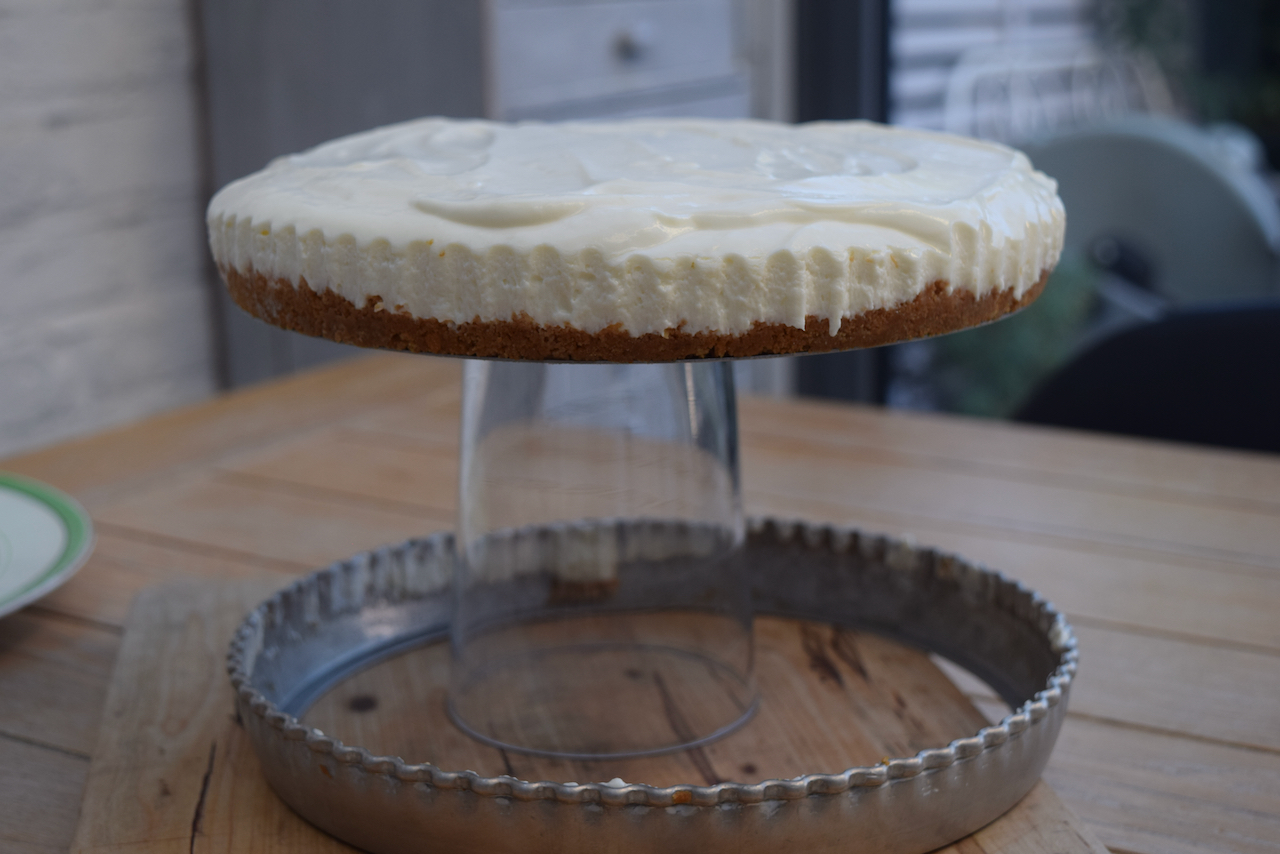 Sprinkle the top with your reserved lemon and lime zest and serve with some extra double cream, if you like.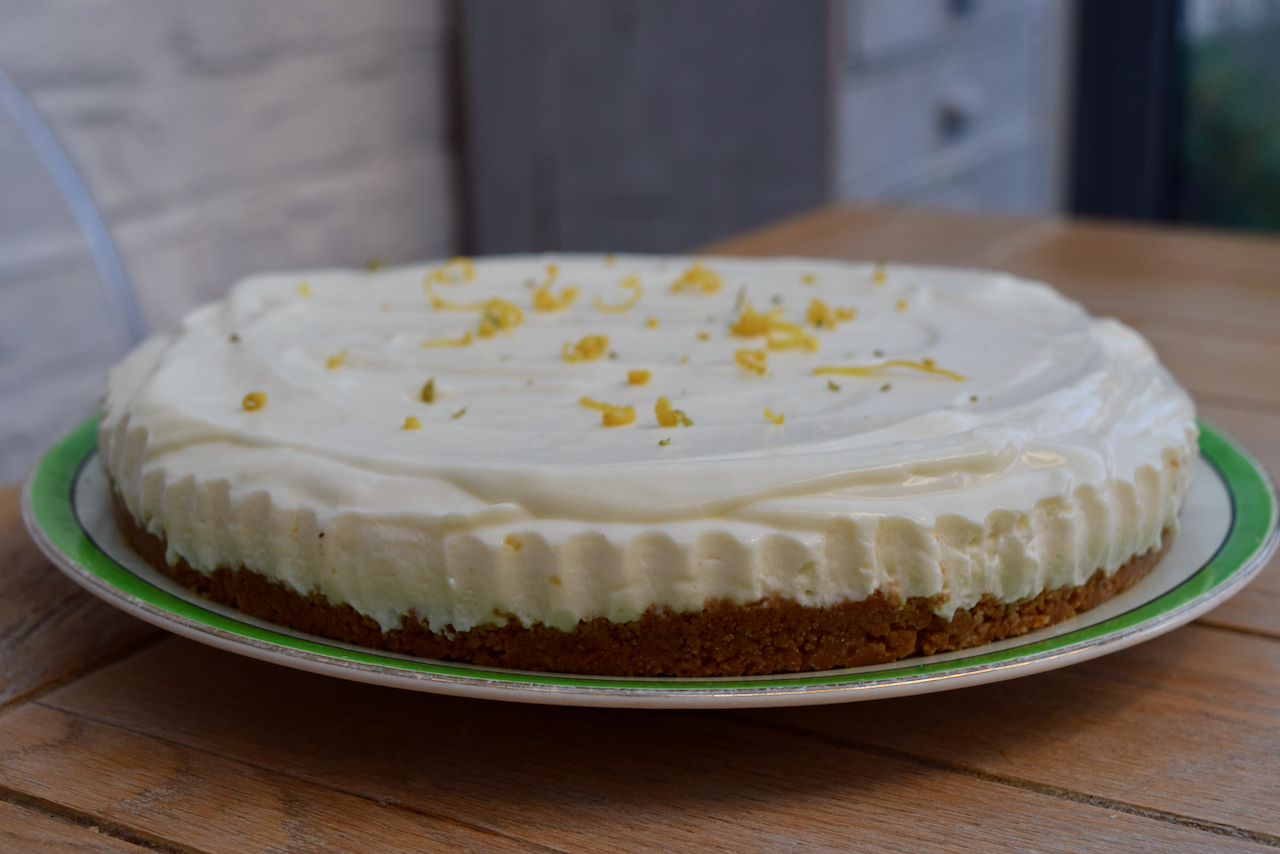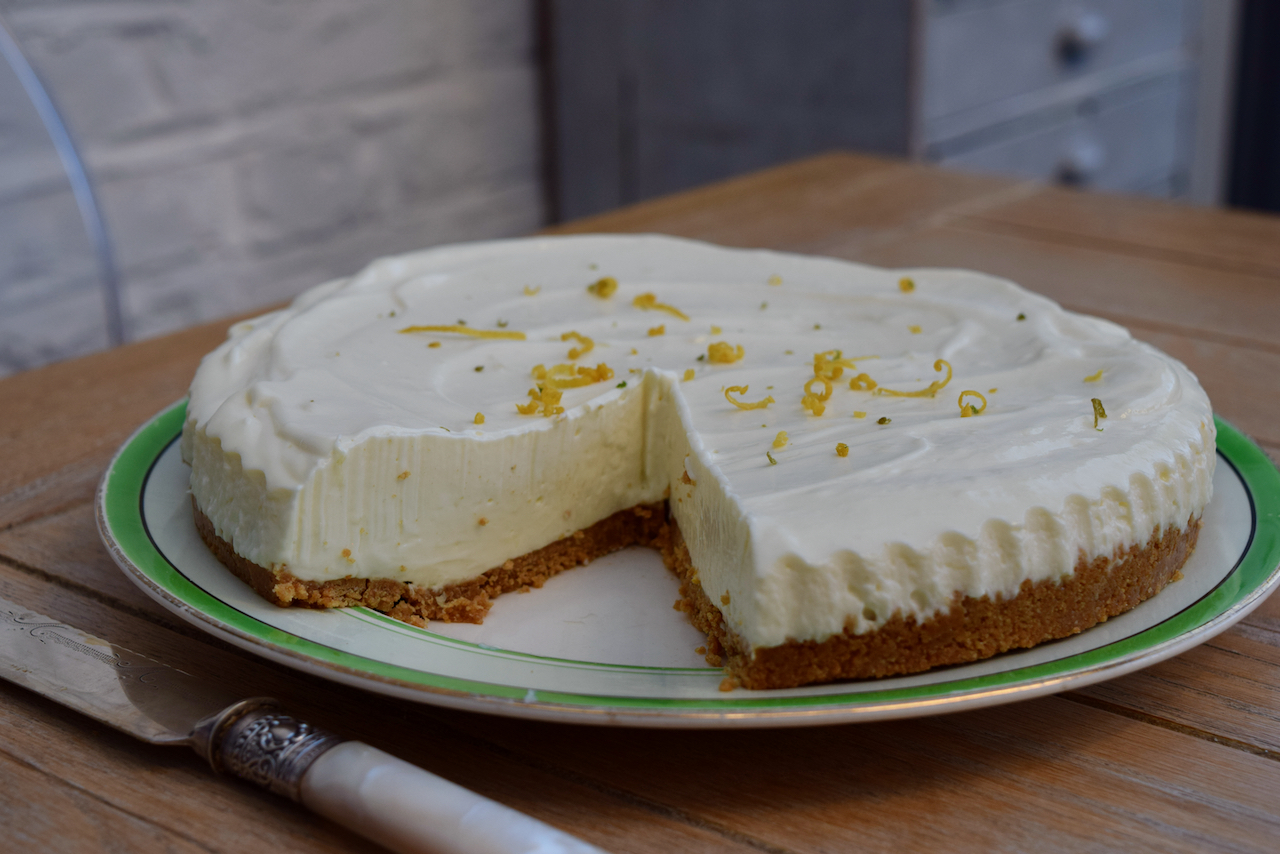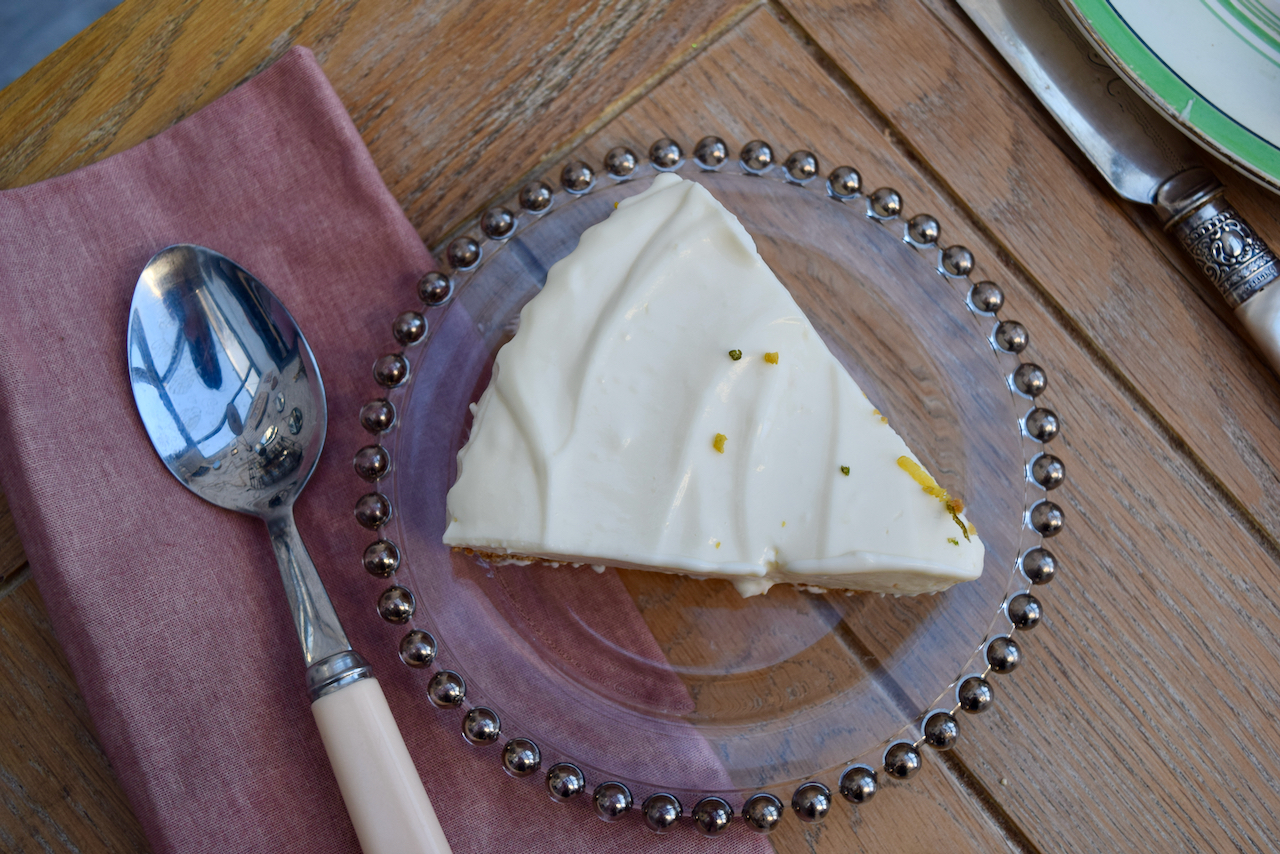 I love lemon and lime flavours, so fresh. You would never be able to tell this is a mostly storecupboard based pud. This would make a lovely Easter treat for you and your stay-at-home family. And your sister, if you she lives within scrounging distance *love you really, Kate*.
Stay safe and have a lovely Easter.
Lucy x
Lemon and Lime Pie Recipe
Makes one 8 inch pie
You will need a stand or hand mixer and a butter loose bottomed 8 inch/20cm flan dish
Base
200g ginger nut biscuits or digestives
75g butter, melted
Lemon and Lime Filling
180ml double cream
1 x 397g tin condensed milk
250g cream or mascarpone cheese
125ml lemon and lime juice, I used 2 limes and 2 lemons
Zest of a lemon and lime, to garnish
Double cream to serve, if you're cream dependent like me
Make a start on this dish by buttering or spraying your chosen loose bottom flan dish.
In a food processor or in a bag with a rolling pin, crush your chosen biscuits into crumbs. Melt the butter in the microwave or on the stove then pour this into the biscuits and process or mix until you have a wet sand consistency.
Press the crumb base into your tin and flatten to create a level base. Pop this into the fridge to chill while you make the filling.
For the filling, whip the cream until you have soft peaks. Pop to one side. In a large bowl or in your stand mixer beat the cream cheese for a minute until just softened. Pour in the condensed milk and mix again. Pour in the lemon and lime juices and beat until thickened and smooth.
Scrape the filling into your chilled biscuit base and level the top. Put into the fridge for at least 4 hour or overnight.
When you are ready to serve, remove from the tin and base and put onto a serving plate. Garnish with the reserved lemon and lime zest.
Devour in large slices. Any leftovers will keep for 2 to 3 days in the fridge.