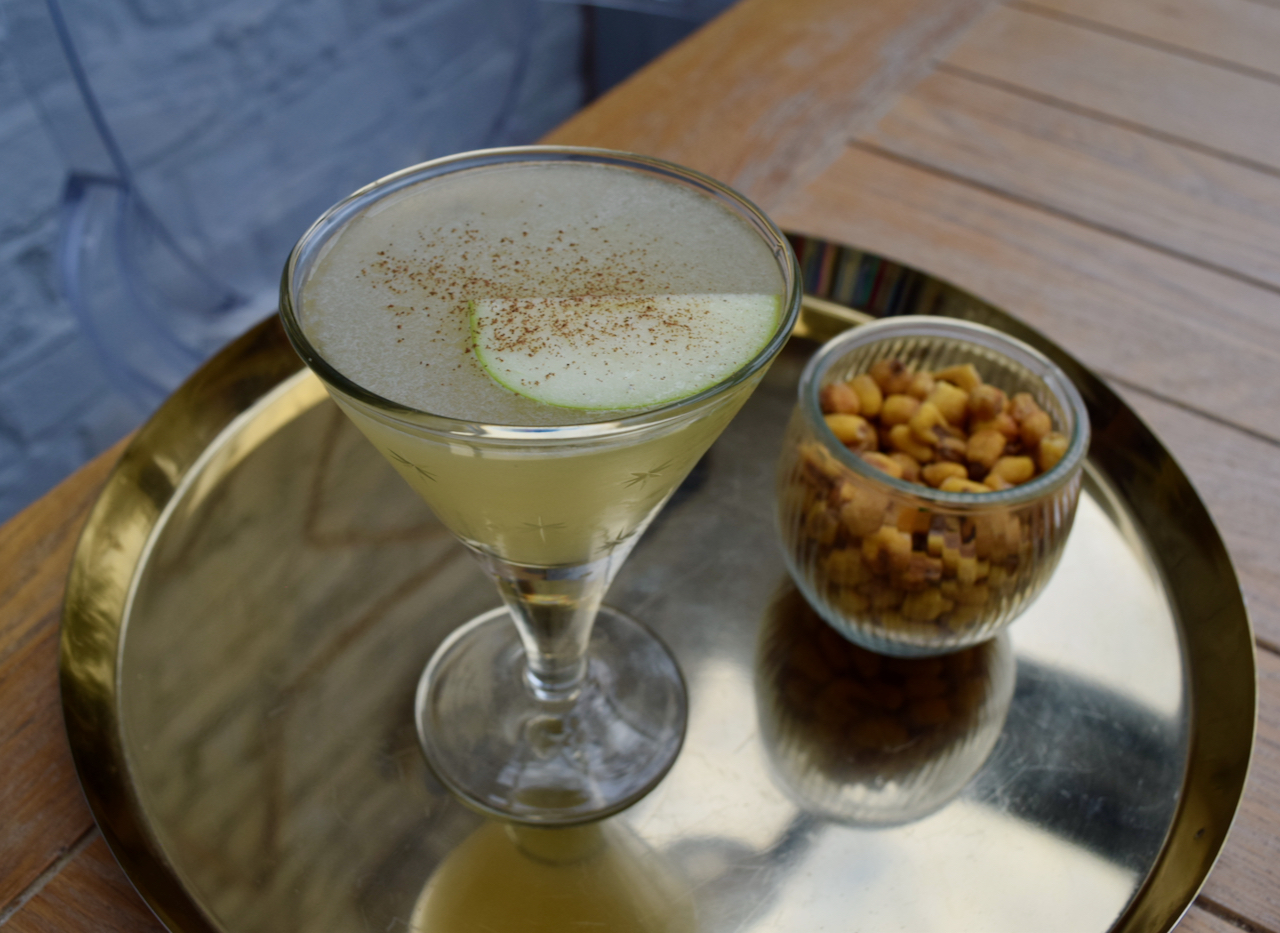 Apple Margarita recipe
I am, as you would imagine writing a Friday cocktail most weeks, not a huge fan of soft drinks. On those rare occasions when I am the driver/trying not to imbibe, I am much more of a fizzy water than a soft drink kind of girl. One softie I am partial to, however, is an apple juice, and my current choice is a Pink lady variety. It's thirst quenching, fresh and as it turns out, makes a bloody amazing Apple Margarita.
I am sure this isn't a real Margarita, well not for the purists; there's no salty rim, no triple sec, however, there is tequila, lime, apple juice and a touch of simple syrup for sweetness. There's even a little cinnamon sprinkled on for colour and flavour. This margarita-esque drink has all the wintery flavours with all the freshness of spring and I love it. Luckily Clyde's not a huge tequila fan, so this elegant looking drink was mine all mine. As was the second one I made.
I loathe any sort of snobbery around cocktails; my ethos is – if it tastes good, drink it. I am happy to confirm this works for me and I'm sticking to it.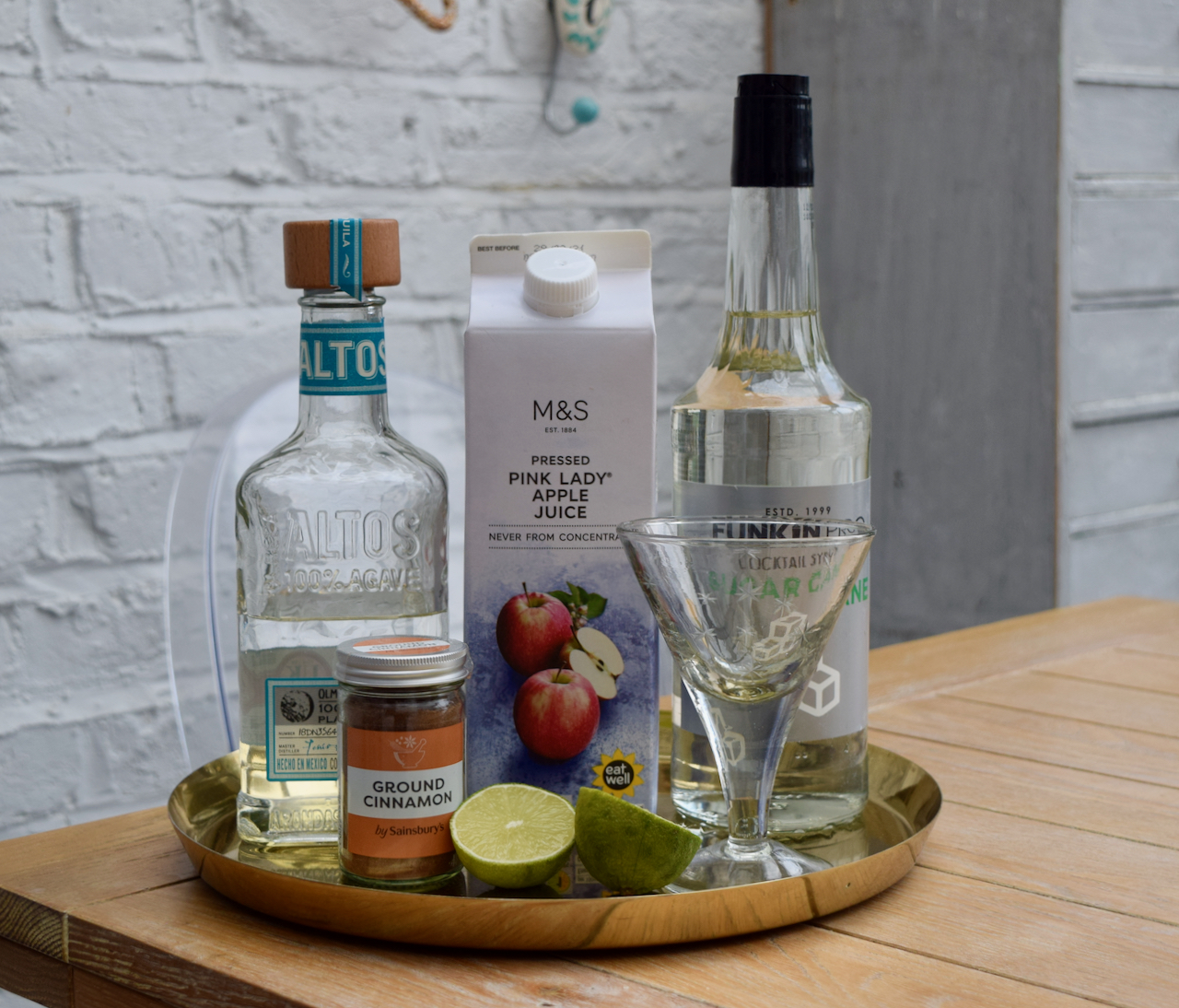 On this weeks tray I'm showcasing a lovely new glass as well as my NBF – the pink lady apple juice. And the tequila, of course, that's always my BF.
Make a traditional start with your cocktail shaker. Add a whole heap of ice. Then add the hefty measure of tequila.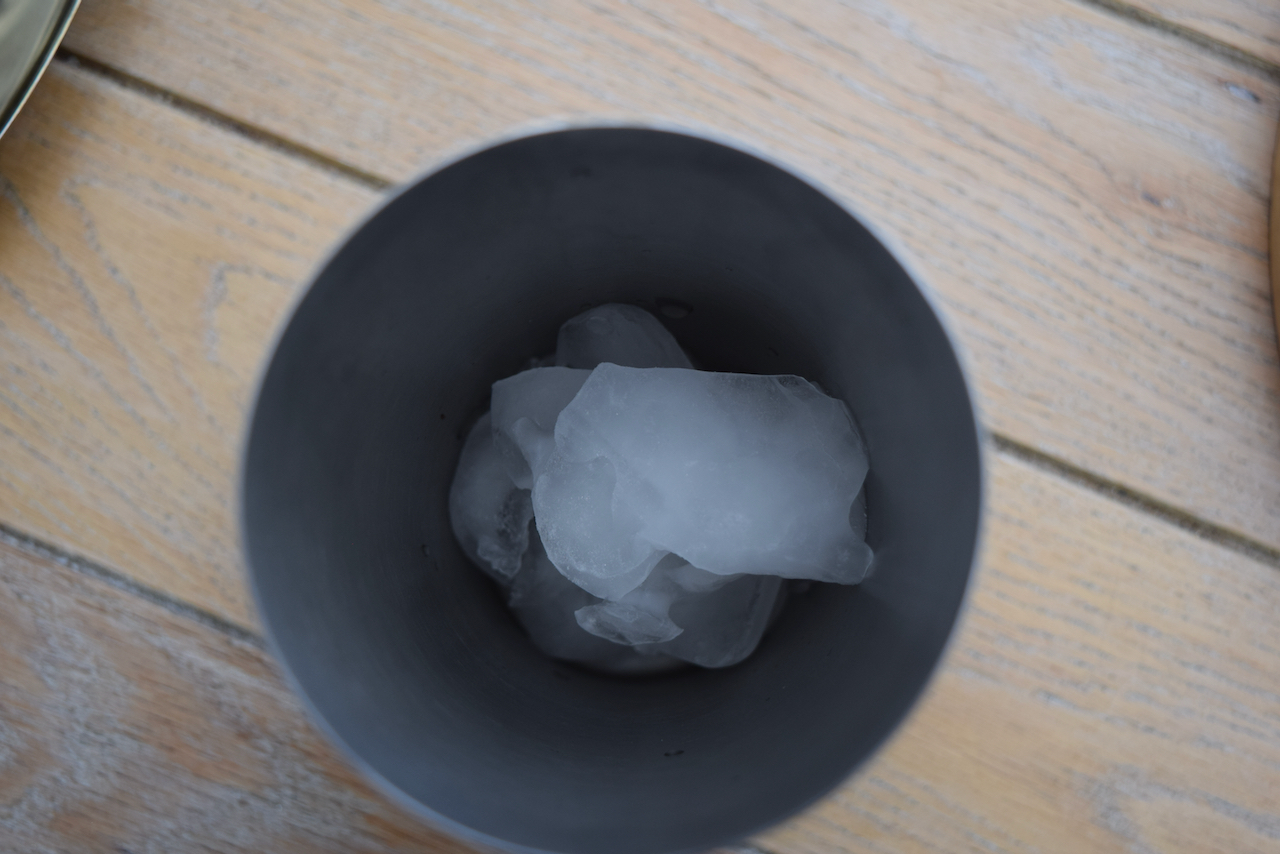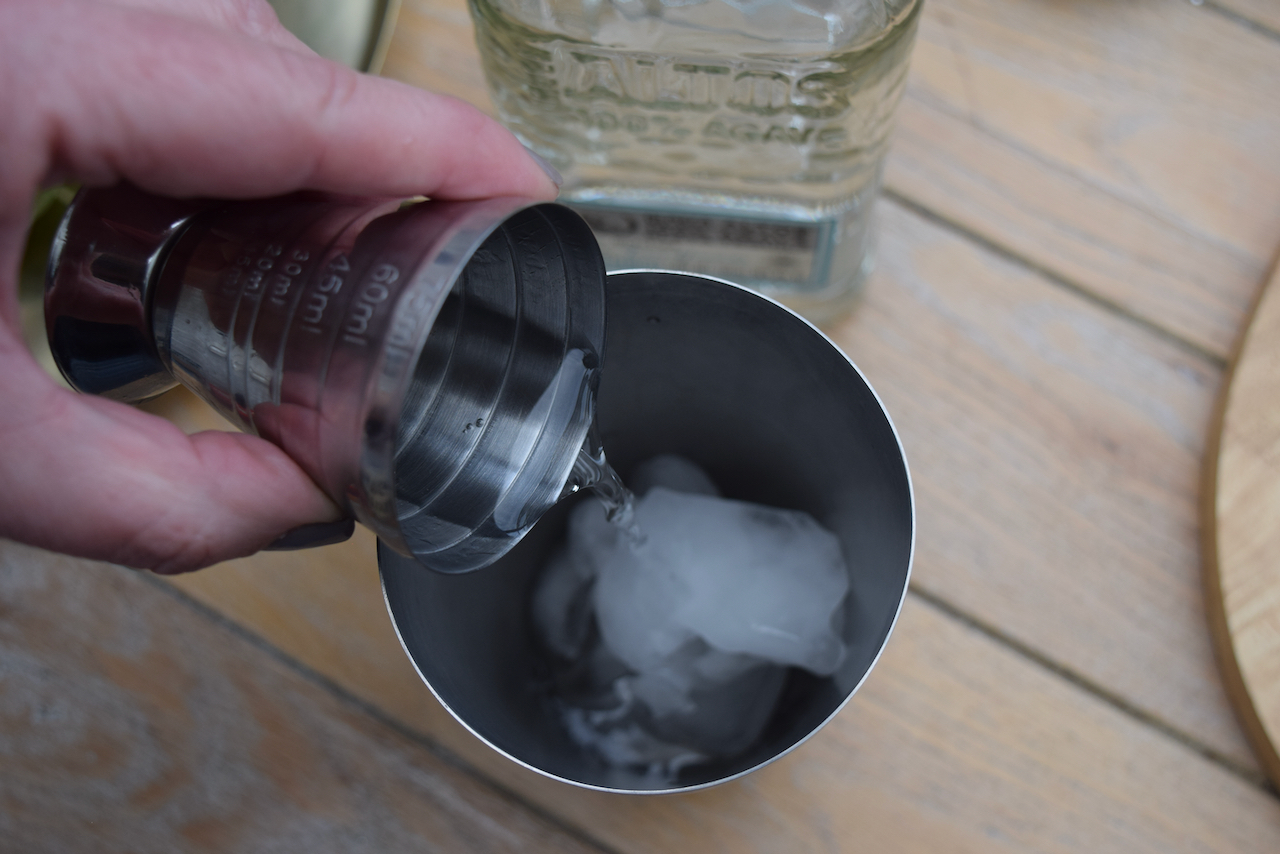 Now for the apple juice and sugar syrup. Don't panic if you haven't got my fancy pants apple juice, this will be just as good with regular AJ.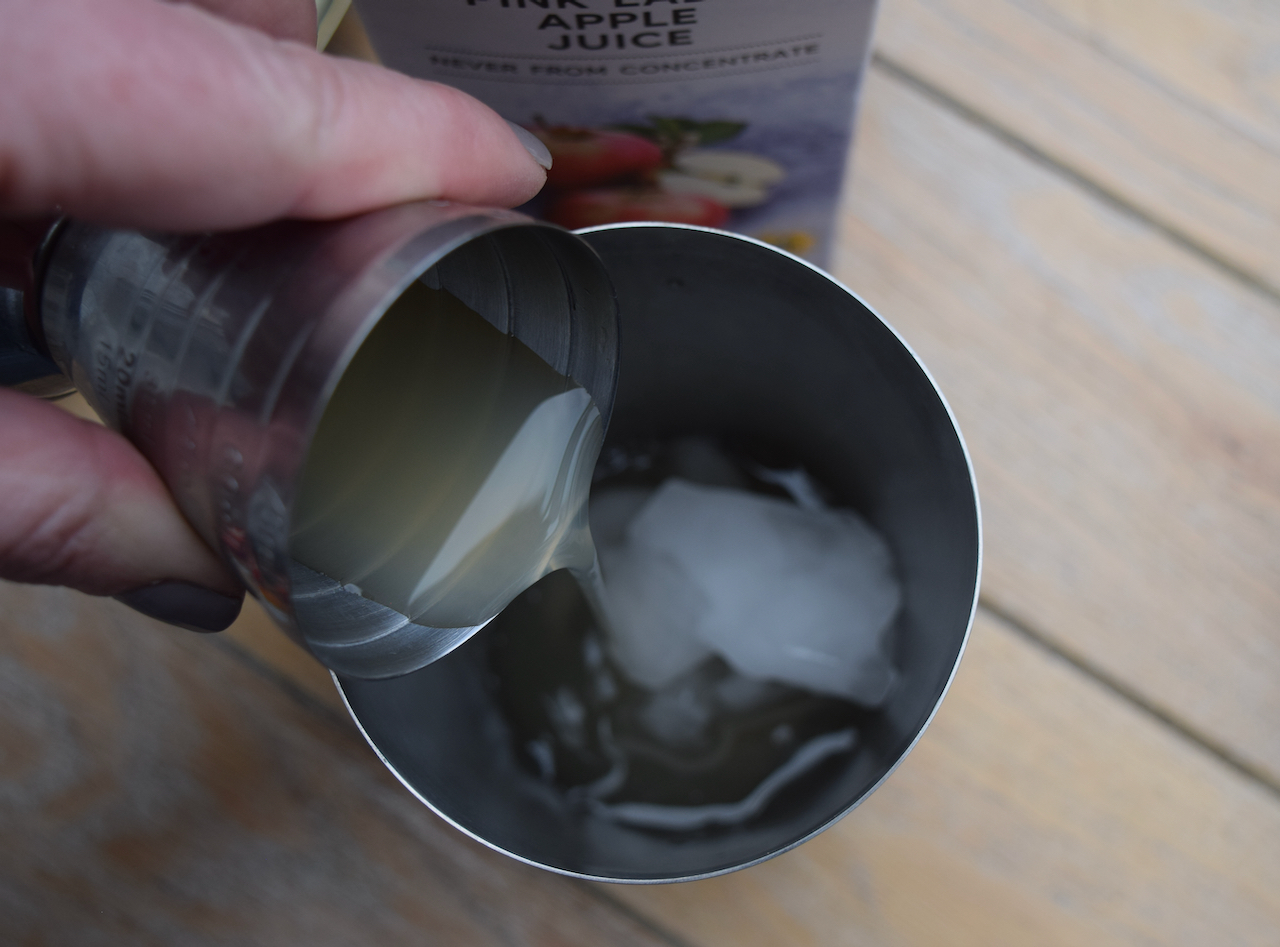 Finally squeeze in the juice of half a lime, then it's lid on and shake until the shaker is chilled to the touch.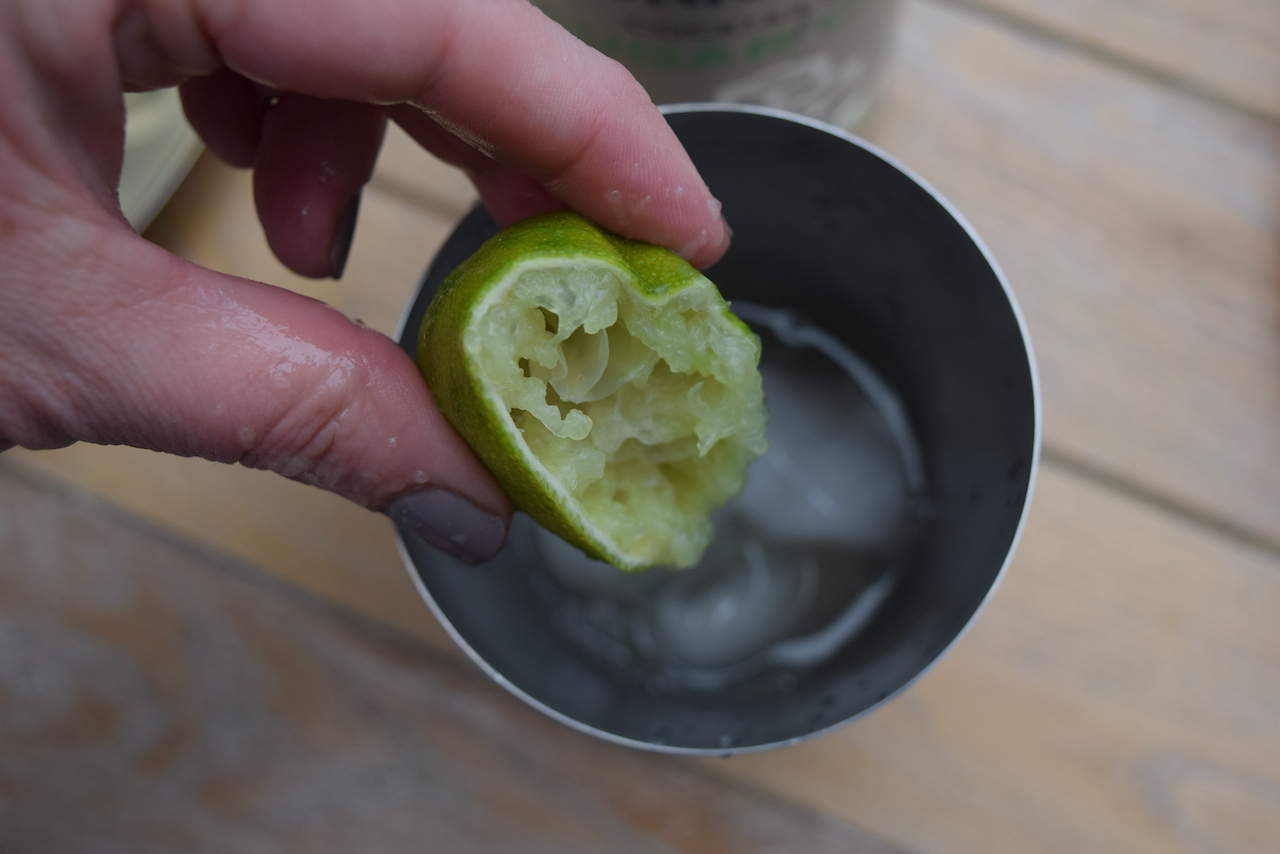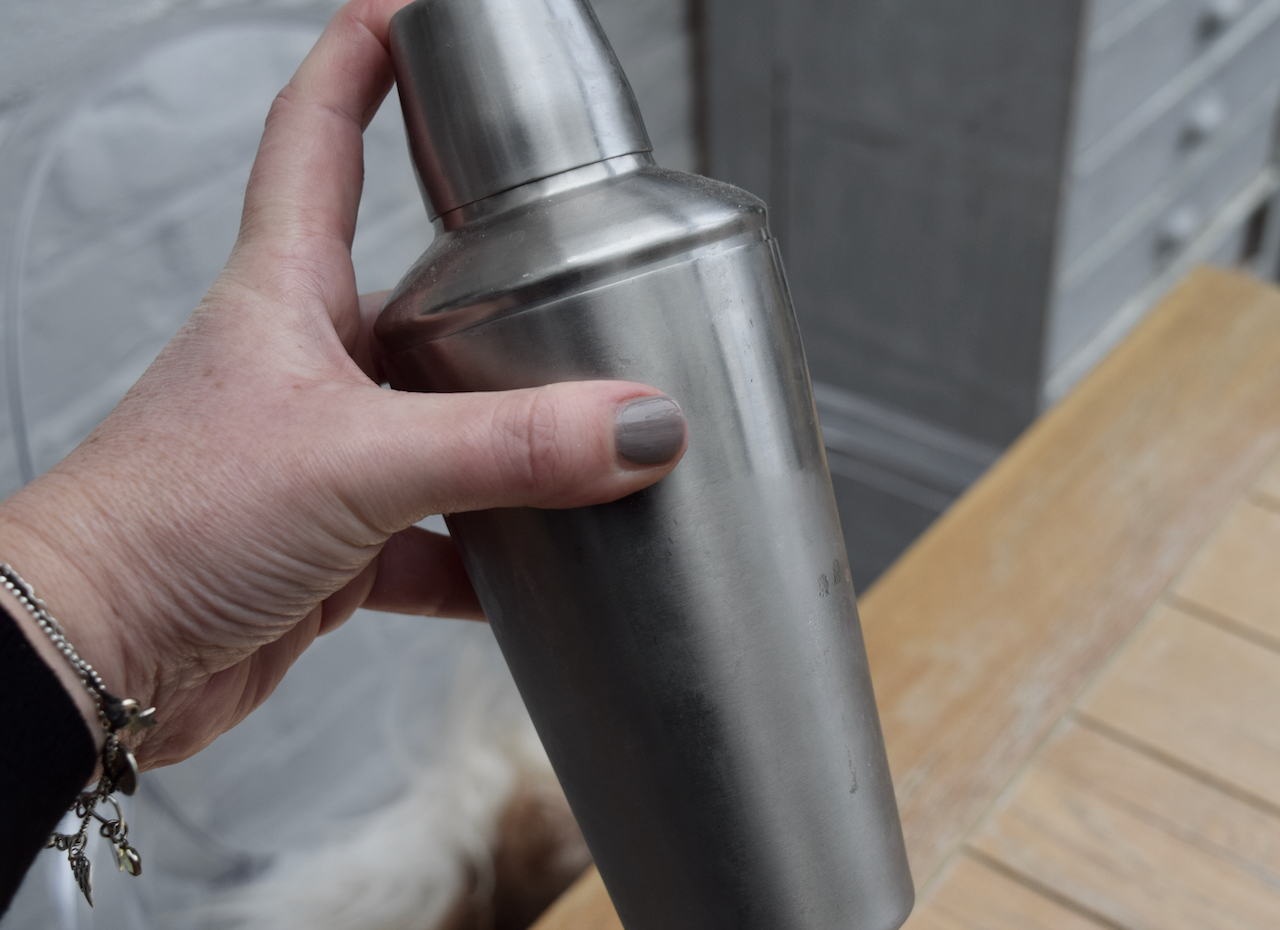 Pour your margarita into the glass of your choice. If you like your rim salted, then don't let me get in your way.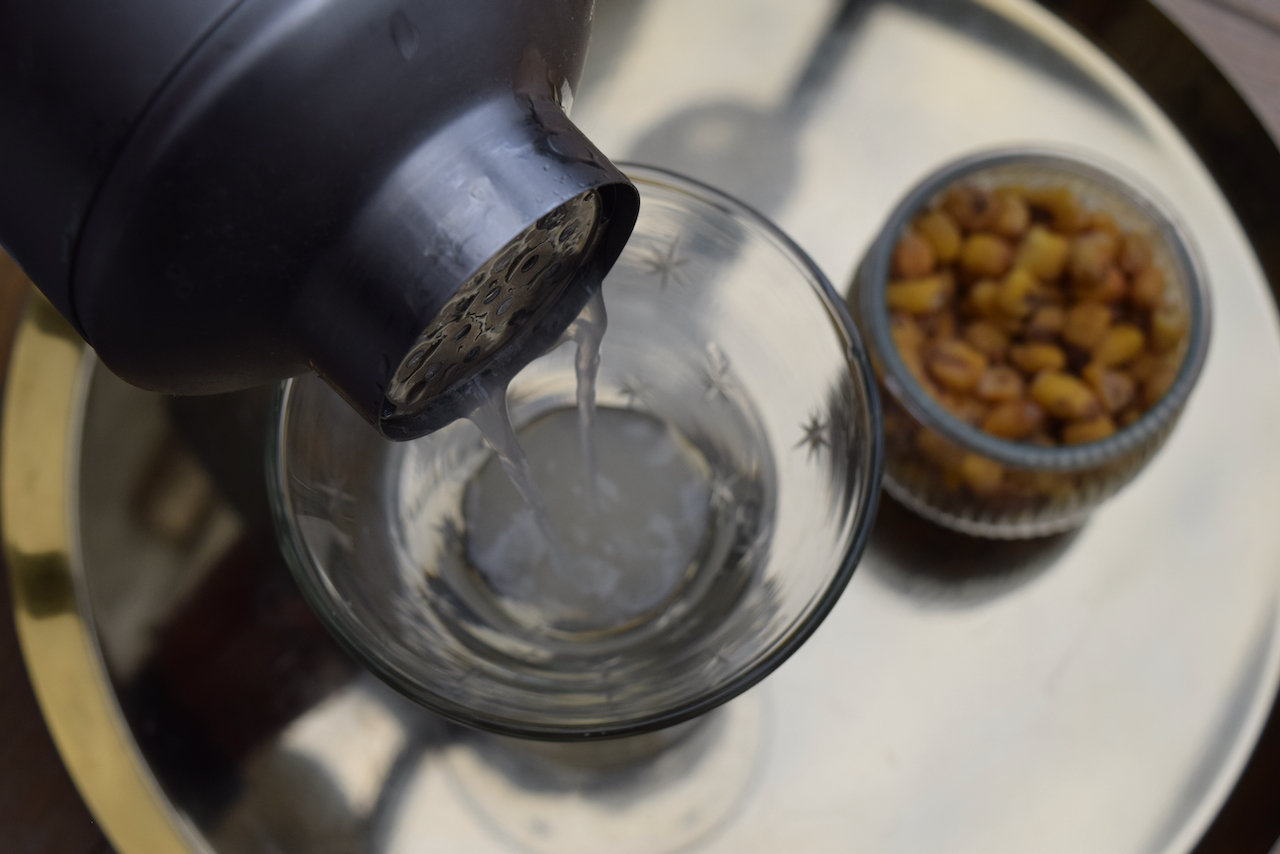 All that's left to do is drop in a slice of crisp apple then a tiny sprinkle of cinnamon. Then for goodness sake drink your Apple Margarita, before someone else does.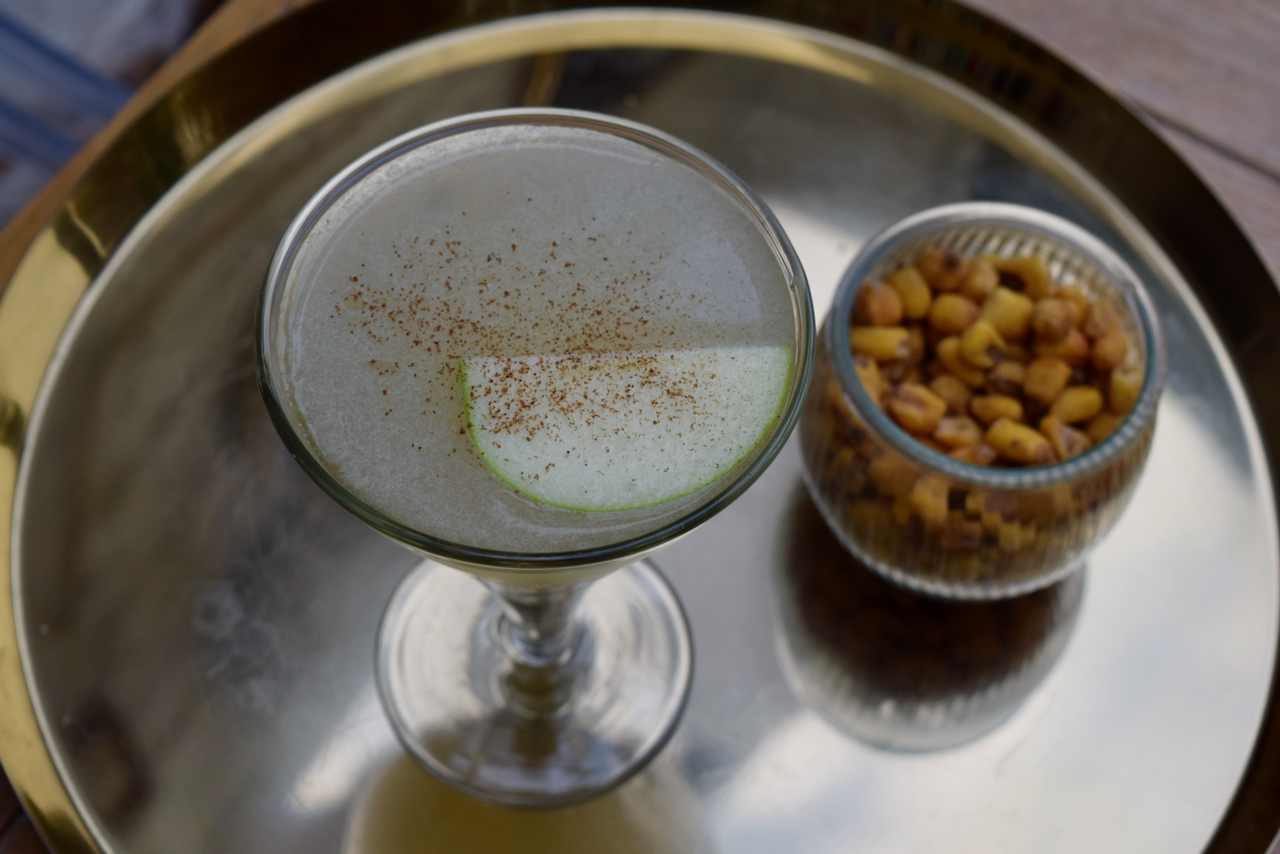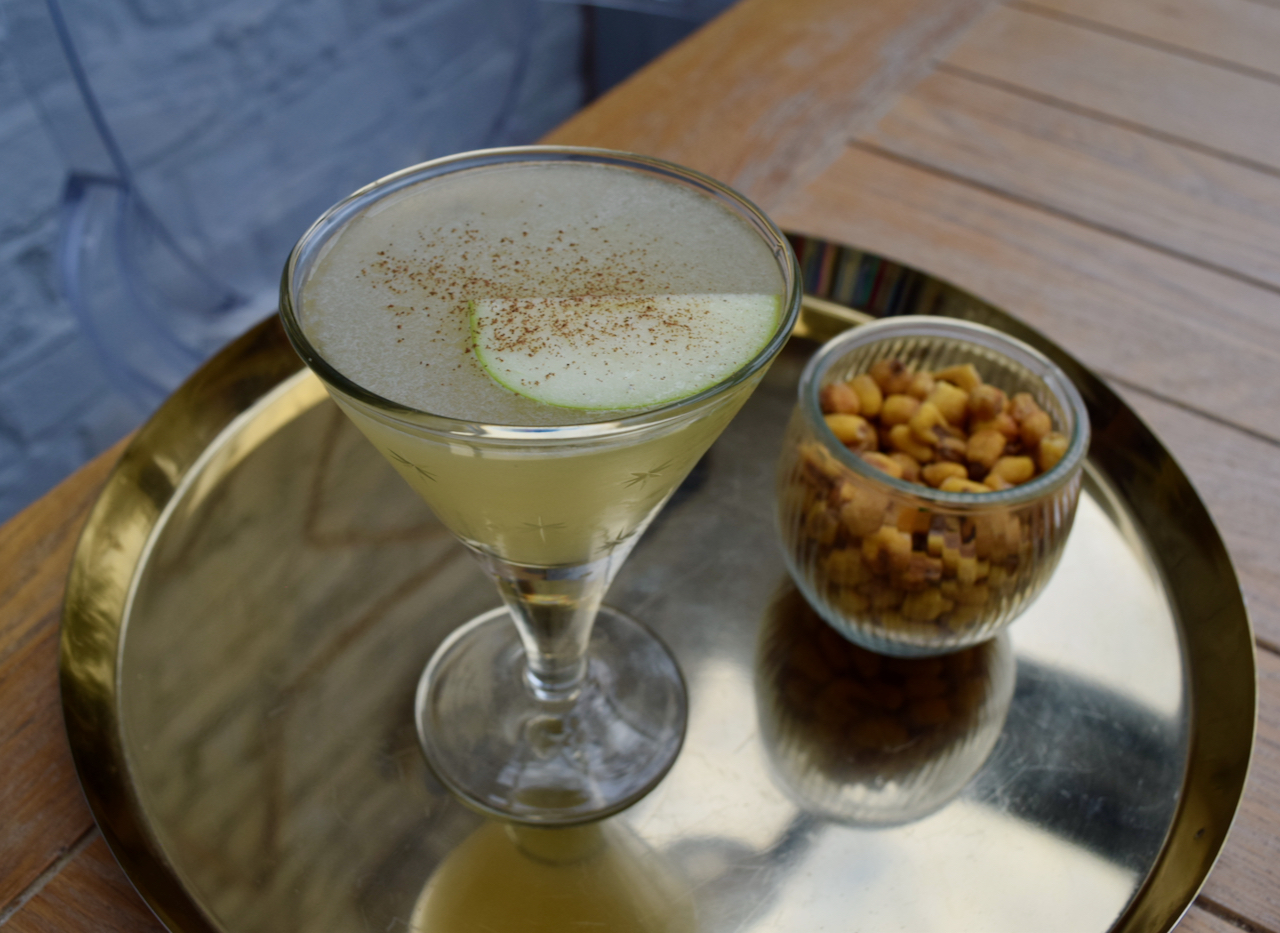 It's not long now until we may *God, Boris and vaccines willing* be allowed to enjoy a Friday cocktail with friends and family. So if you're making a list of good ones, make sure you've got this one on it.
Have a lovely weekend.
Lucy x
Apple Margarita recipe
Makes 1
You will need a cocktail shaker and a fancy glass
Ice
75ml apple juice, I had a lovely Pink Lady variety
40ml tequila
1 tablespoon sugar syrup
Juice of half a lime
A pinch of cinnamon and a slice of fresh apple to garnish
Take your cocktail shaker and add a handful of ice. Measure in the tequila, apple juice, sugar syrup and lime juice.
Shake the cocktail shaker until it feels chilled to the touch. Pour into your chosen glass and dust with a pinch of cinnamon and a slice of fresh apple. Sip and enjoy.