Red Lentil Curry Recipe
I realised recently Lucy Loves had been quite tardy when catering for the needs of our lovely vegetarian readers. Or fussy eaters as we would have known them in the old days. I am joking, of course, before anyone writes to their local paper. Hardly any of my friends are vegetarian so I don't have much call to think up new meat free recipes on a regular basis. However, I do like a cooking challenge and we could happily have a vegetarian week in our house where greens are often pushed to one side/fed to the dog under the table.
So, this week, I am sharing my super quick and super simple Red Lentil Curry. I bore myself banging on about how quick and simple some of my recipes are, but I do need to stress no one needs to be standing in the kitchen all evening when they could be doing 3 loads of washing or helping the children with their homework/having a glass of wine and perusing Pinterest. This Red Lentil Curry is ready in no more than 20 minutes, doesn't even require any tedious preparation time and comes to Lucy Loves via a Pinch of Yum, with thanks to them. This is a soft, warming, spiced bowl of comfort food of the highest order and can be served to suit all your families requirements. I was pessimistic George would eat this curry having swerved lentils on previous occasions. However, he was lured into the kitchen by the whiff of spices and readily sampled the curry saying it was delicious and then ate two helpings at supper time. This is quite the endorsement. You can serve this curry with rice or breads, stir through some fresh or frozen spinach, serve alongside some grilled chicken or 70's style with hard boiled eggs nestled on the top. Versatile, fresh tasting and incredibly good value.
One batch of this Red Lentil Curry will serve a generous six people and it keeps so well in the fridge, almost tasting better when re-heated over the next few days. This really is the gift that keeps on giving and you can eat it for supper, lunch or whenever the mood takes you. And once you've tried this, I am certain the mood will take you for this curry quite frequently.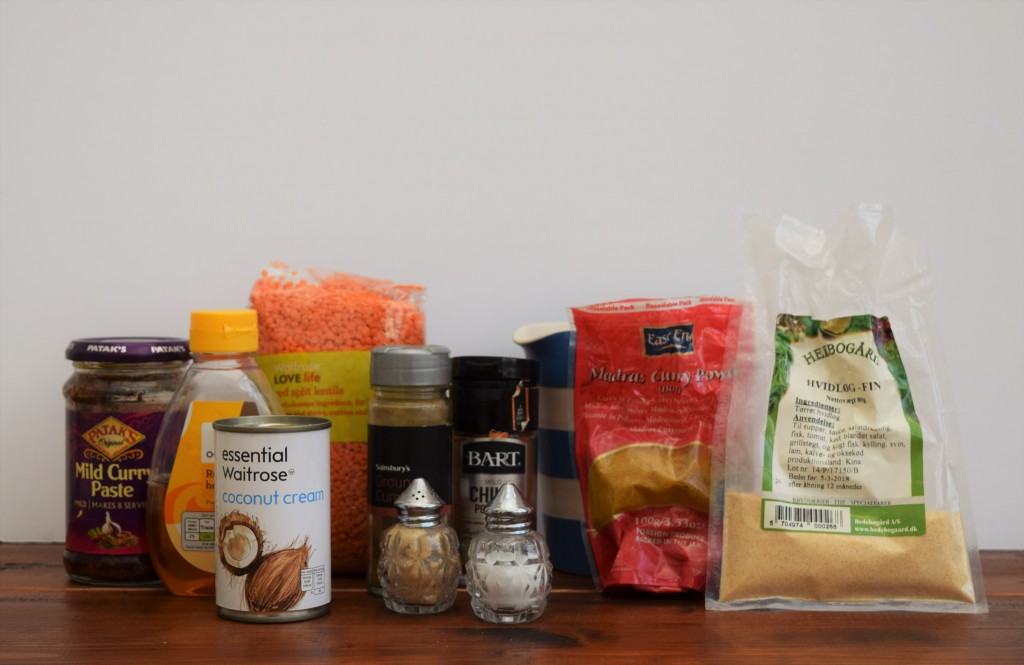 Even though this looks like an alarming amount of spices, it isn't really and chances are you will have most of them in your cupboard. And I continue to extol the virtues of garlic powder, it's so handy for just adding a spoonful to dishes, and it's rapidly becoming a storecupboard staple. This bloody great big bag comes from Tiger where their herbs and spices are such great value.
Make a start with this quick and brilliant curry by bringing a large saucepan of 1.5 litres of water to the boil.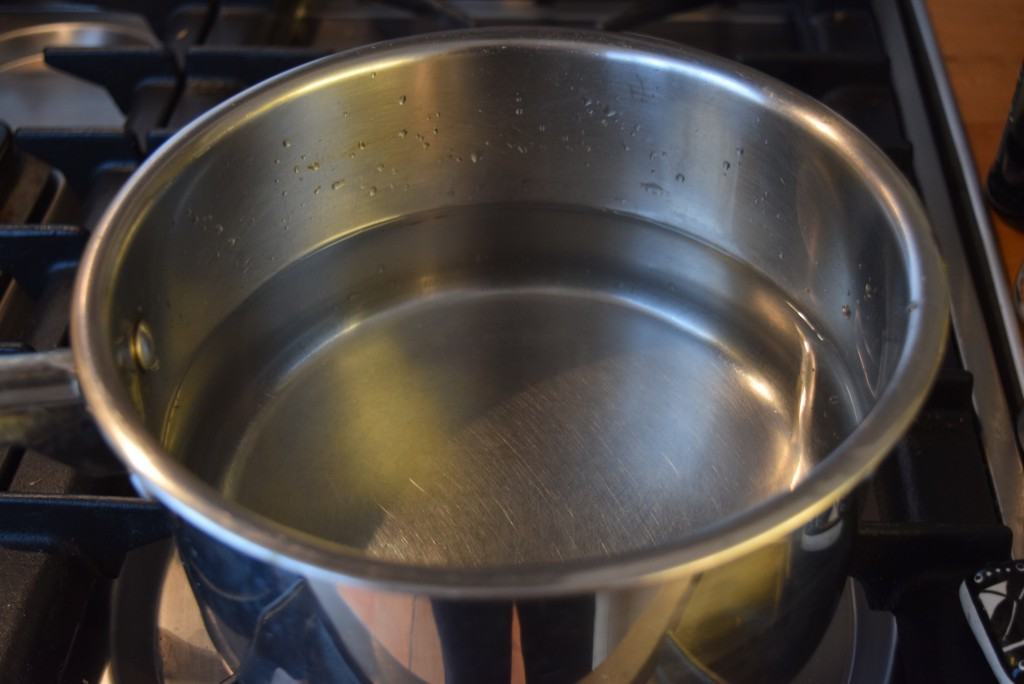 Not the most exciting photo I have ever taken.
While this is coming to the simmer, measure all your spices out. Spoon in the salt, pepper, cumin, curry powder, garlic powder and chilli powder or paprika and pop to one side.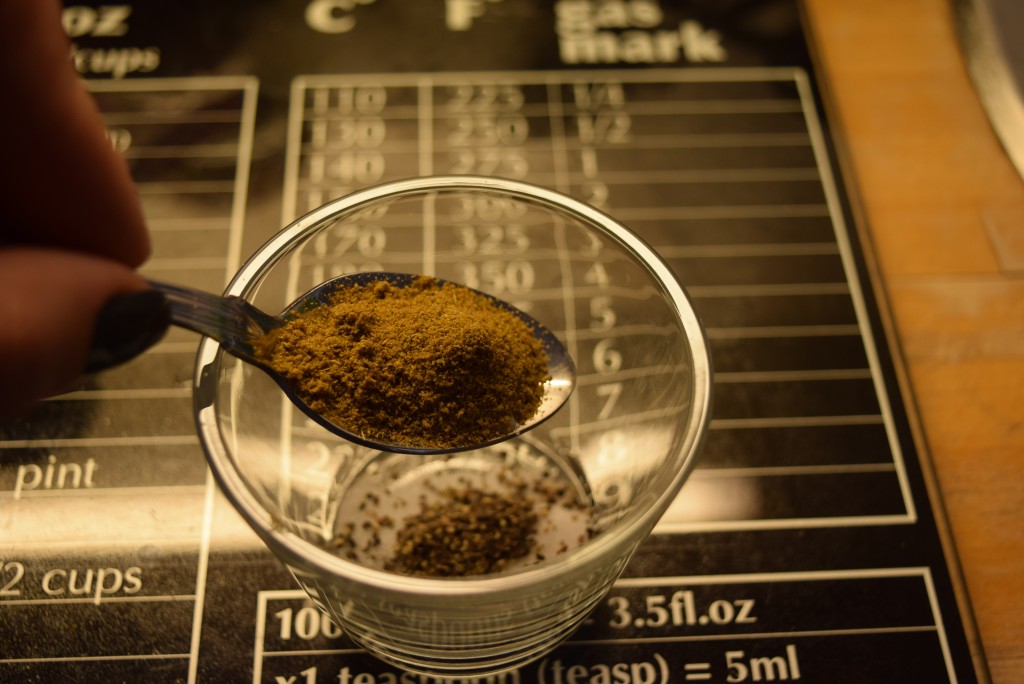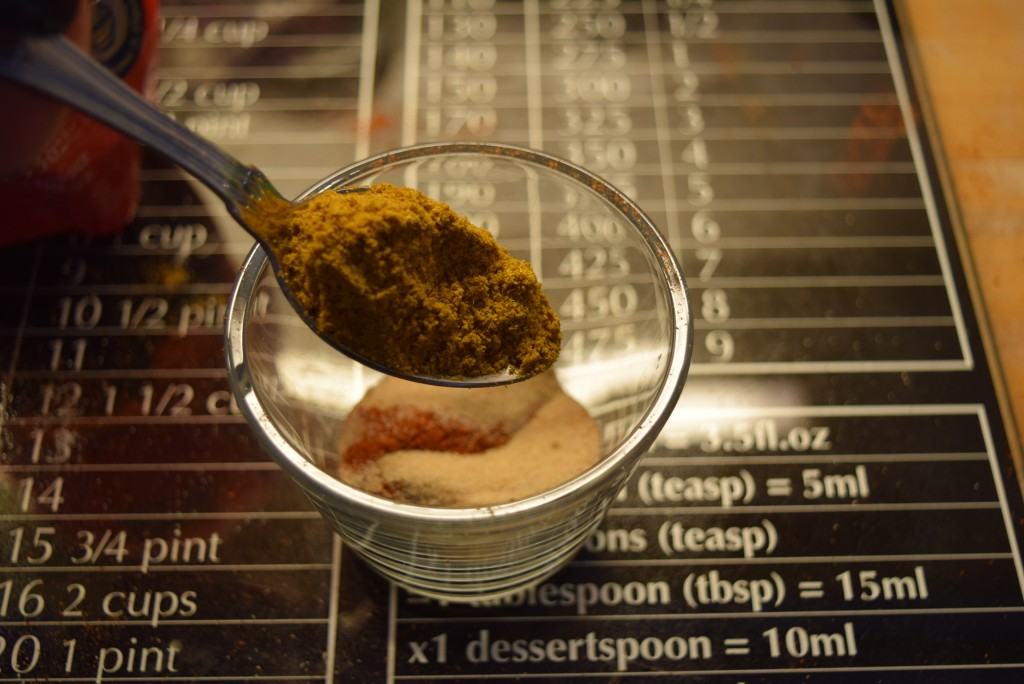 Once the water is boiling, in a whoosh, pour in the whole bag of red lentils.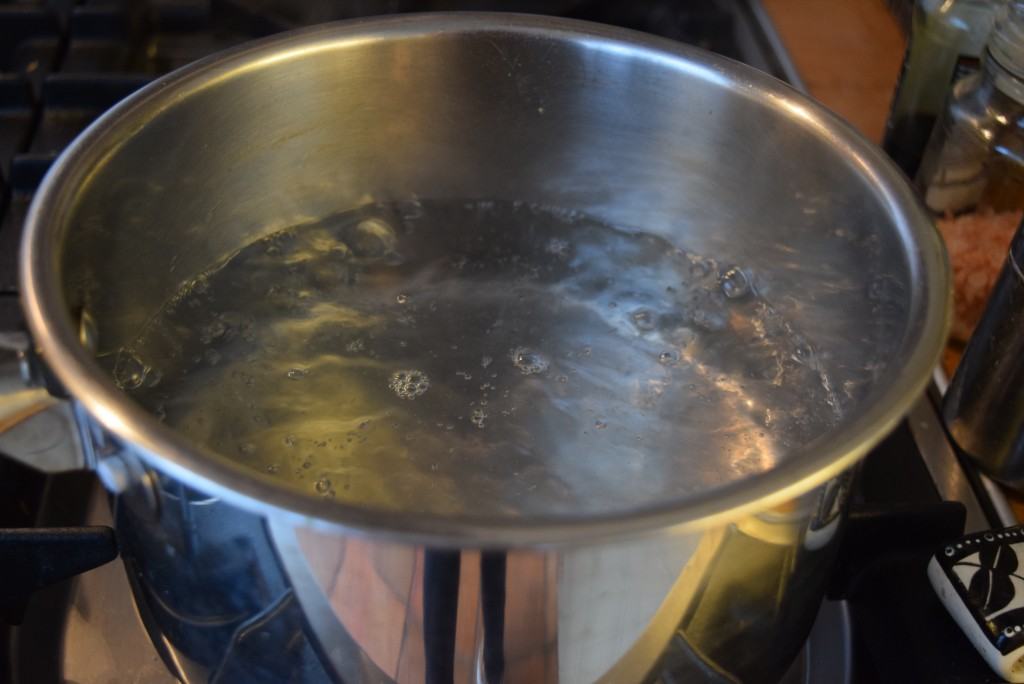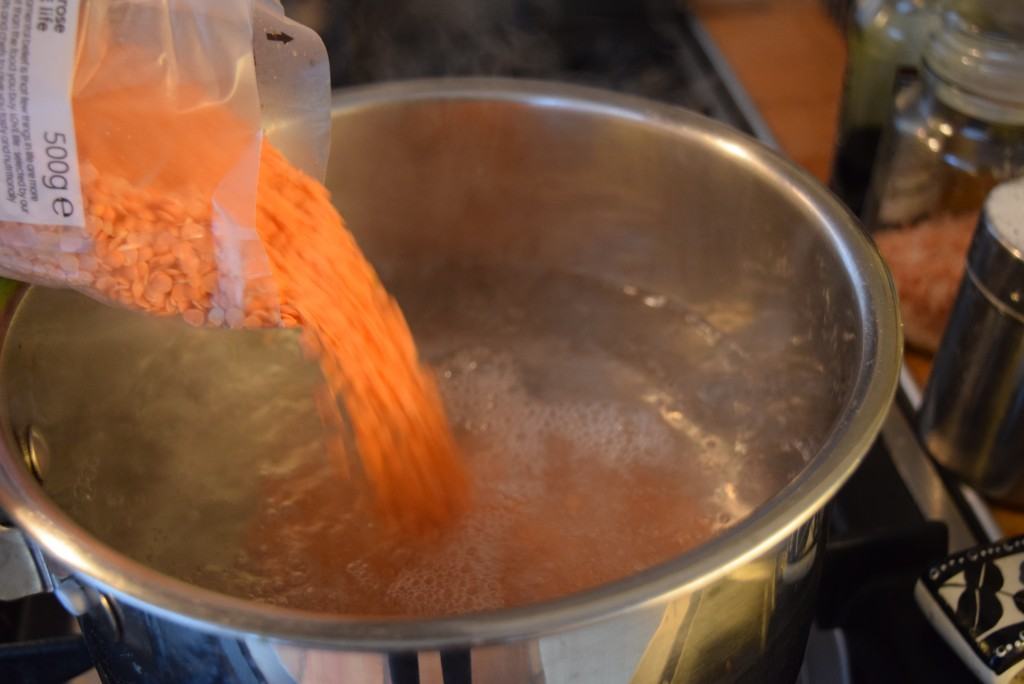 Give the lentils a good stir, bring them back up to the simmer and cook for 10 minutes.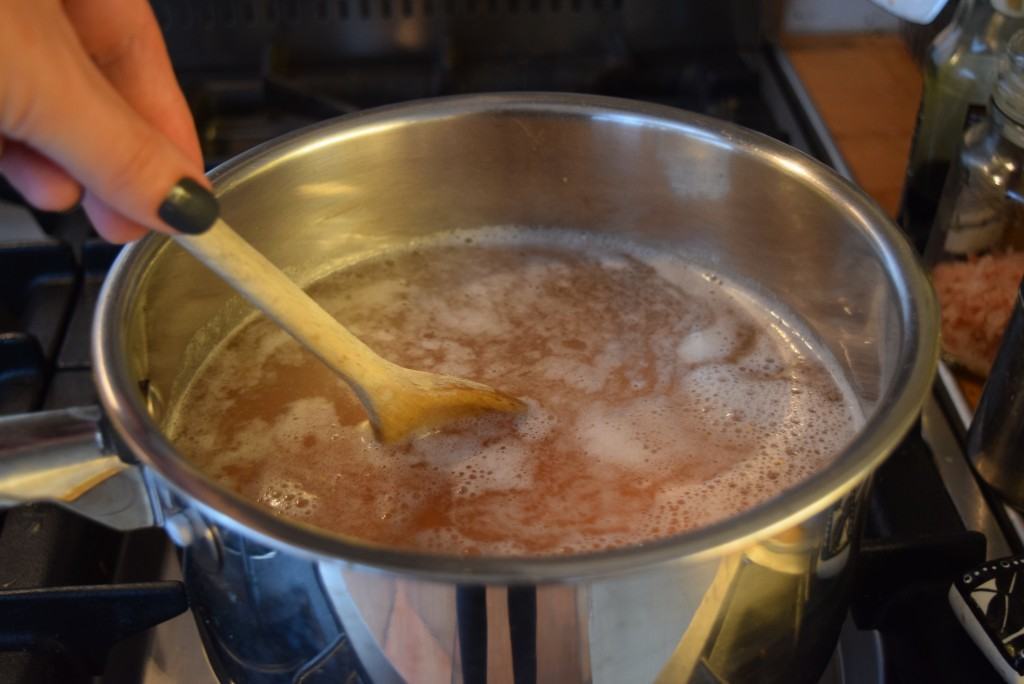 After this time is up, the lentils will be soft and have absorbed most of the water. Then you add the wonderful flavours to this warming curry.
Start by stirring in the curry paste. I used Pataks mild curry paste, which is perfect for this. It is quite thick, so make sure the paste gets properly mixed into the lentils.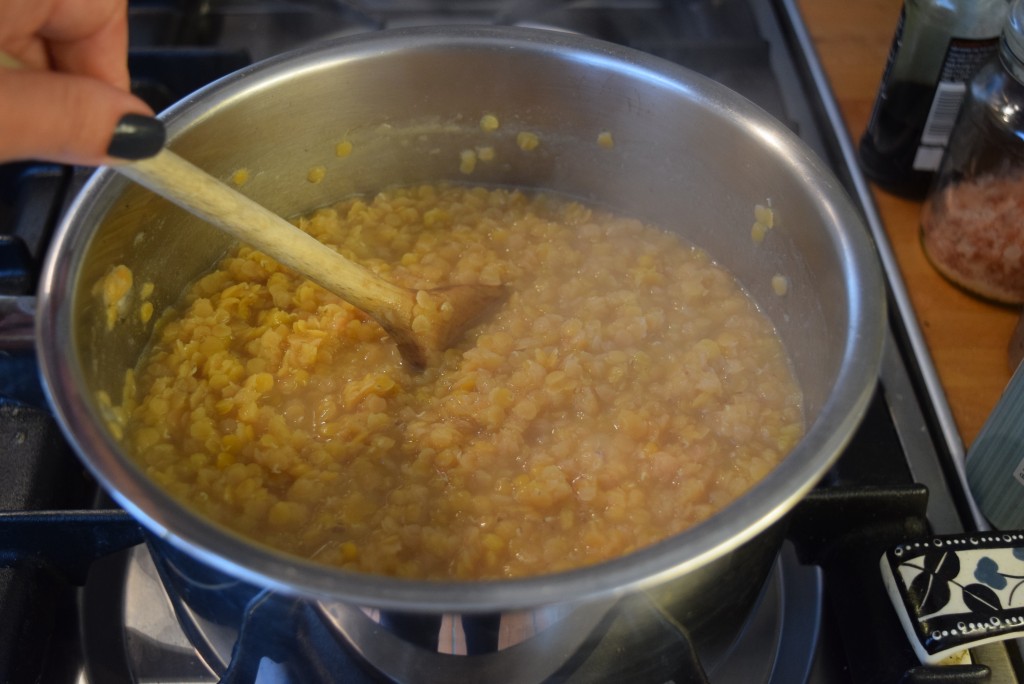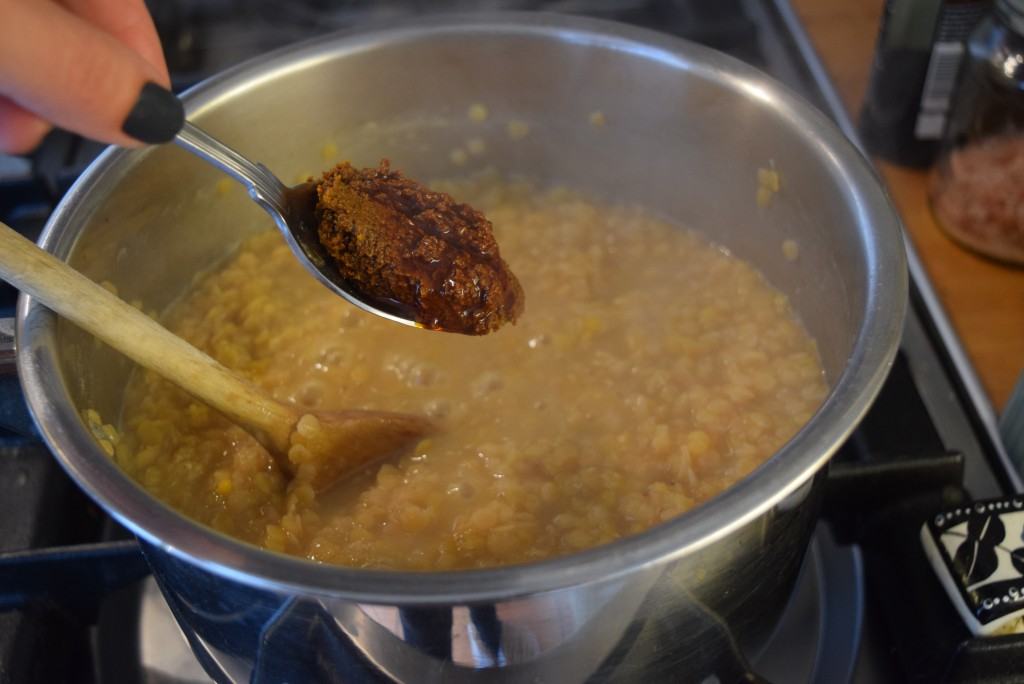 Follow into this delicious pot of loveliness with the dry spices you measured out, then the honey or sugar and coconut cream or milk to complete this fragrant curry.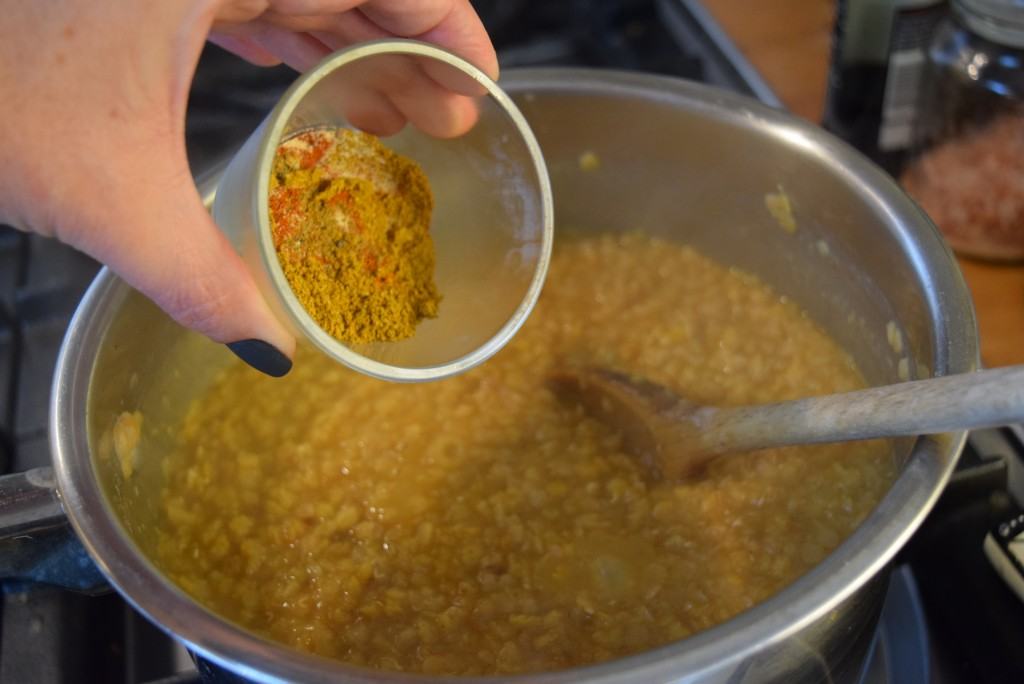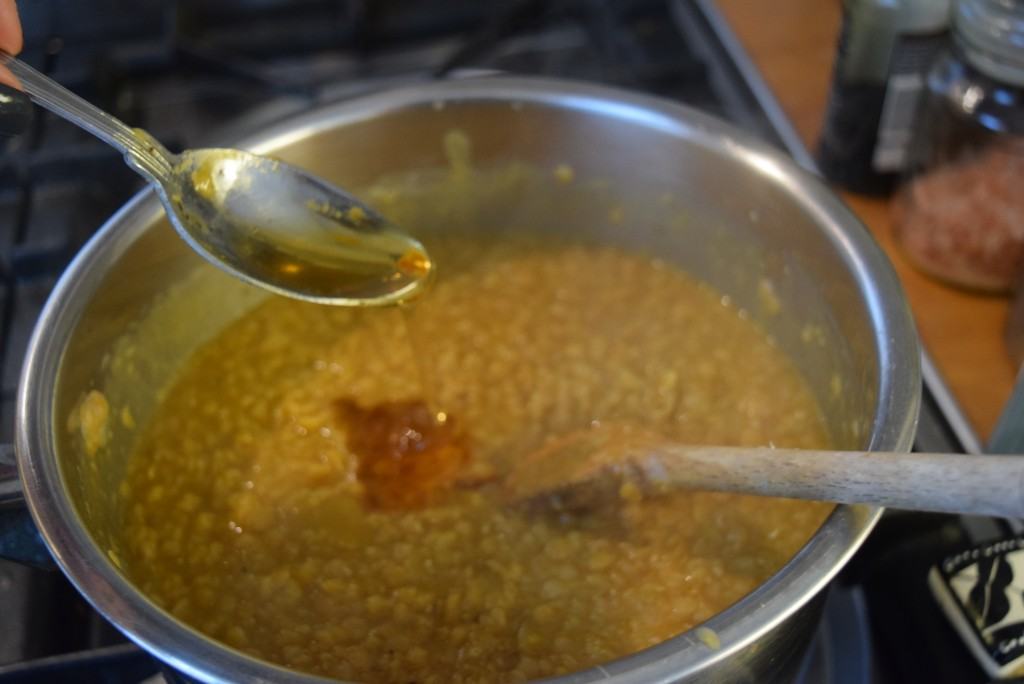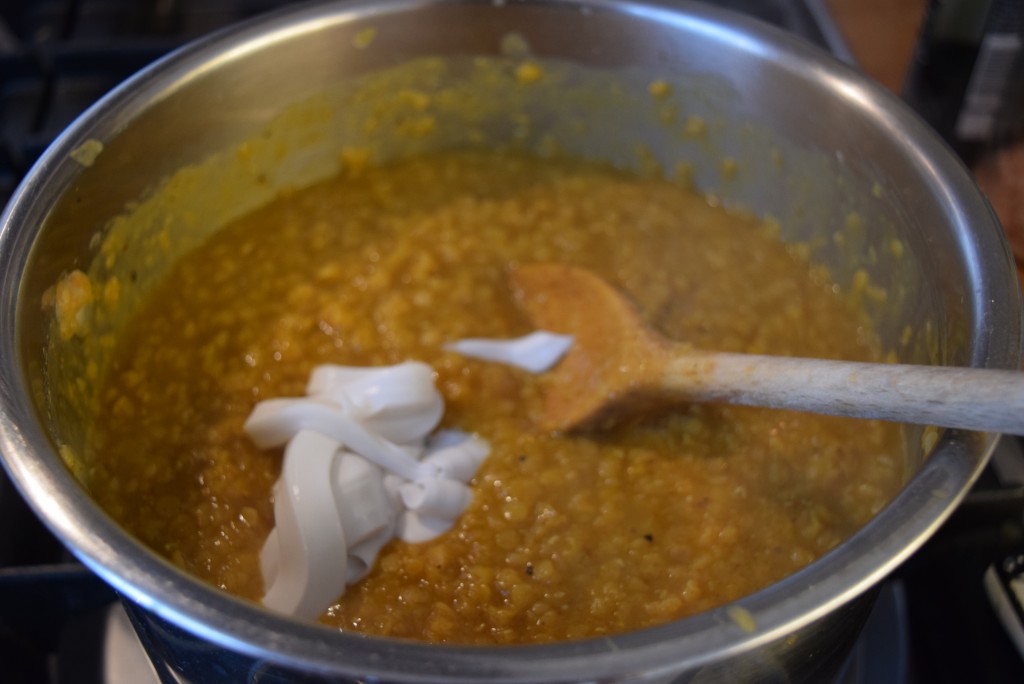 A final good stir and another 5 minute simmer then this curry is ready to meet the accompaniments of your choosing.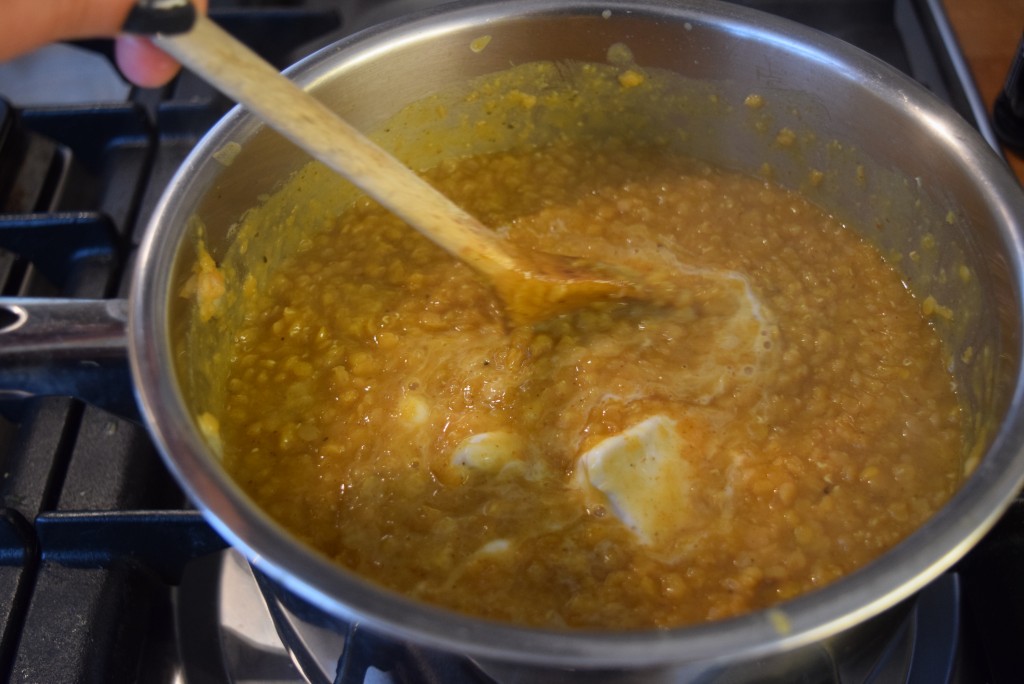 I served mine with rice and a basil garnish. I would ordinarily use a fresh coriander garnish but in another middle class herb based problem, there was not a leaf of coriander in Waitrose, it was carnage. So basil it was.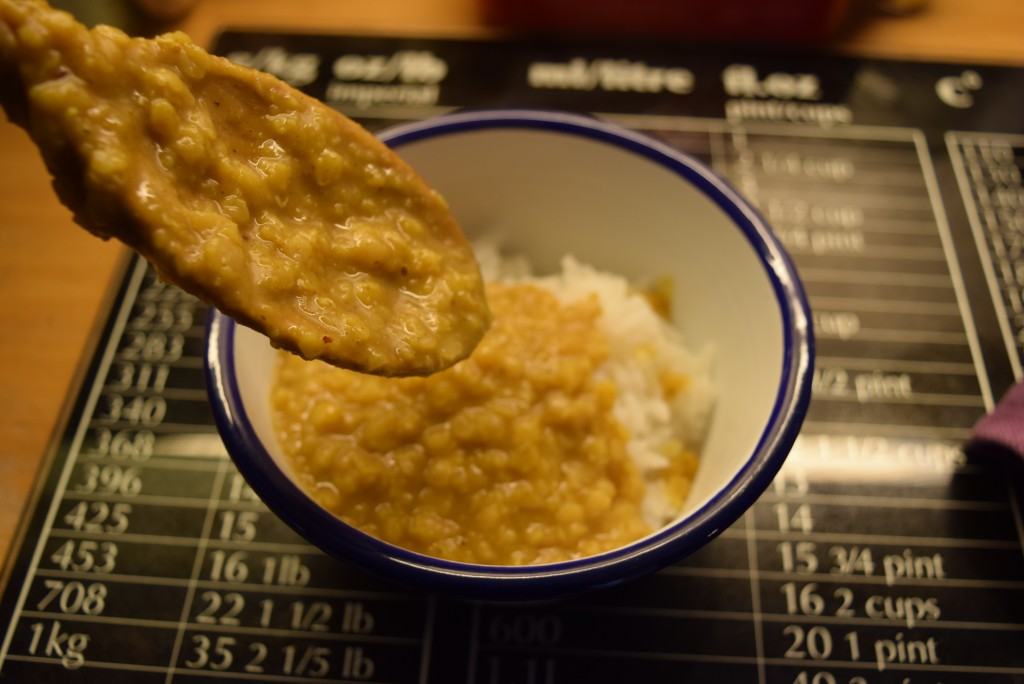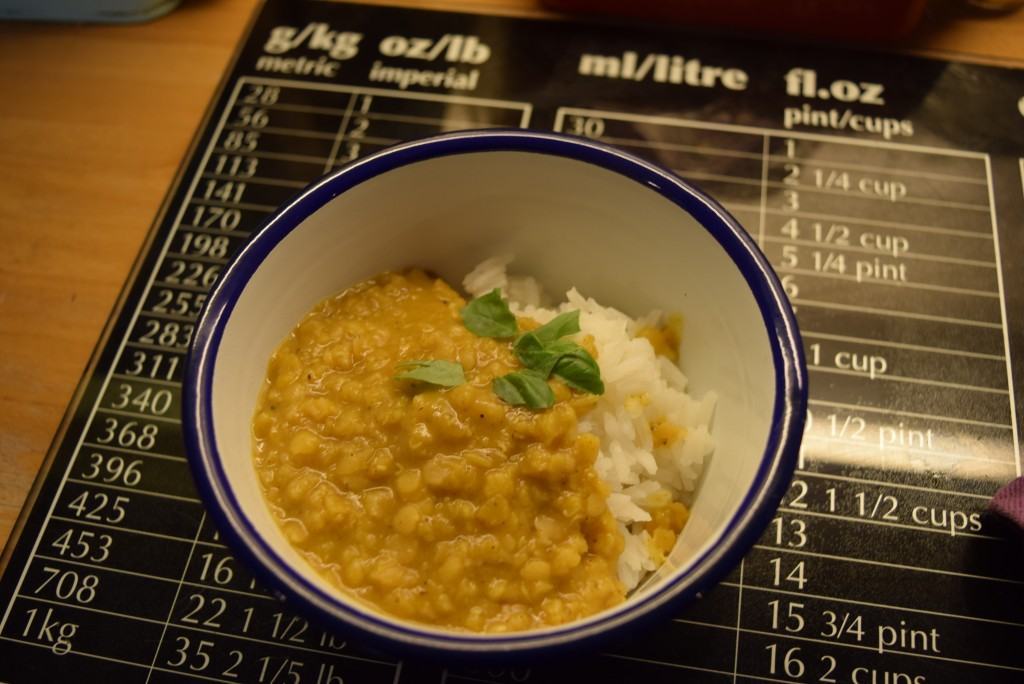 This curry is a dahl style, quite saucy curry, so do have some rice or bread on to hand for mopping purposes. It also only improves with age *like me*, so don't feel you have to eat the whole pan at once, however, tempting it is.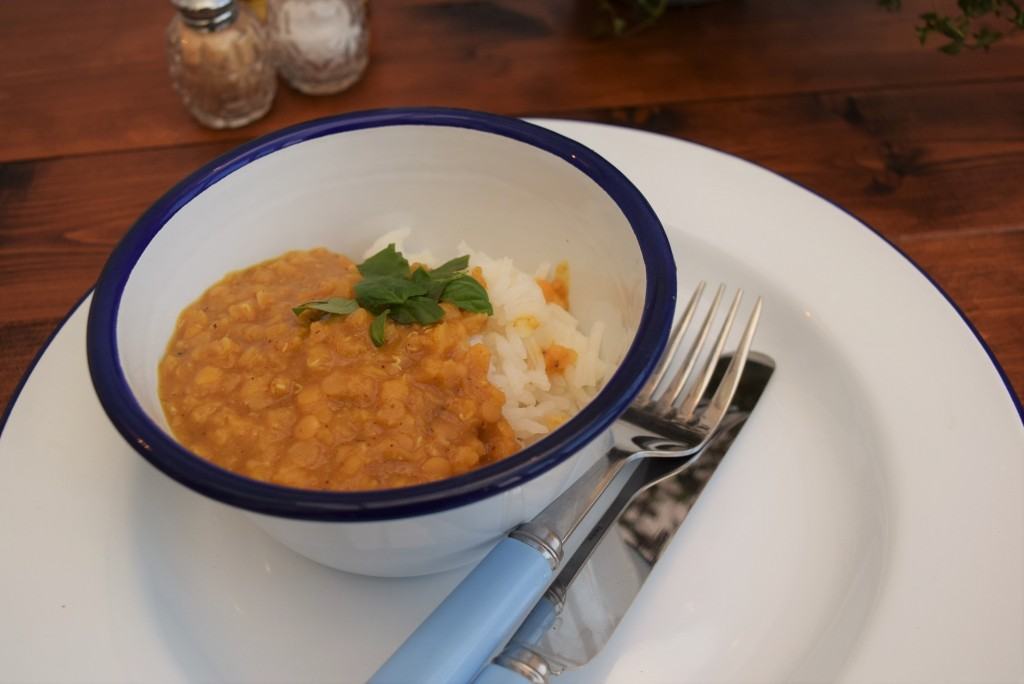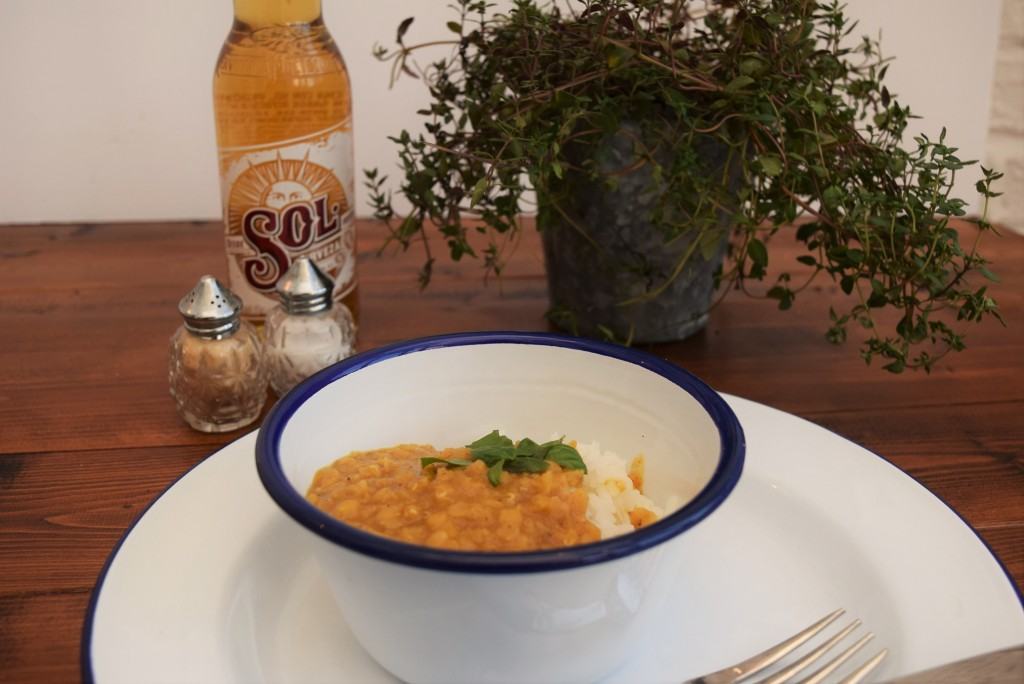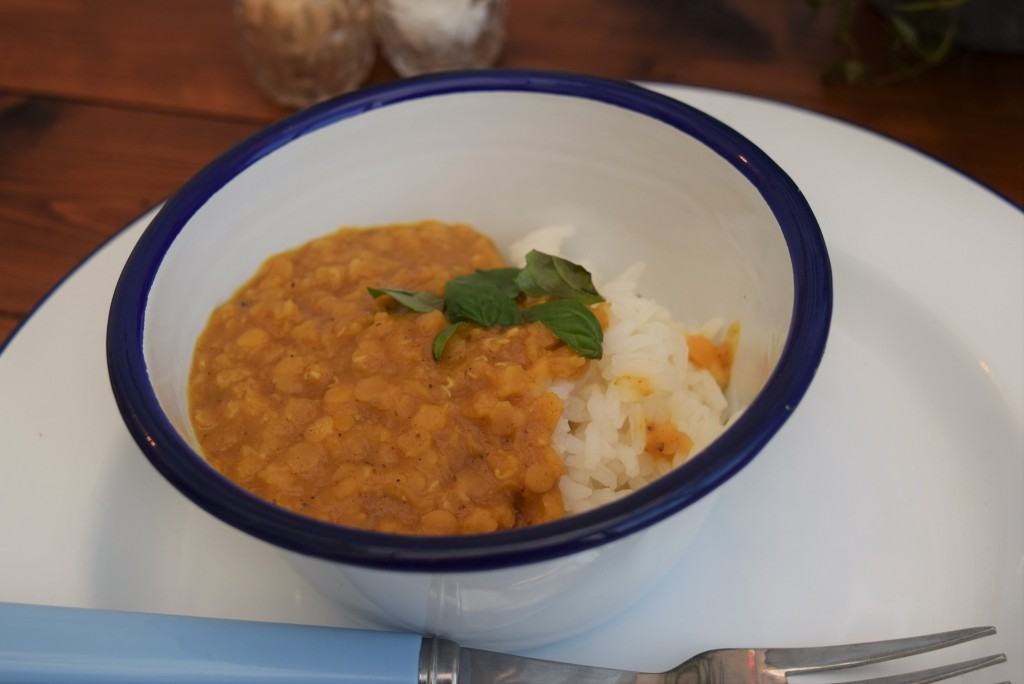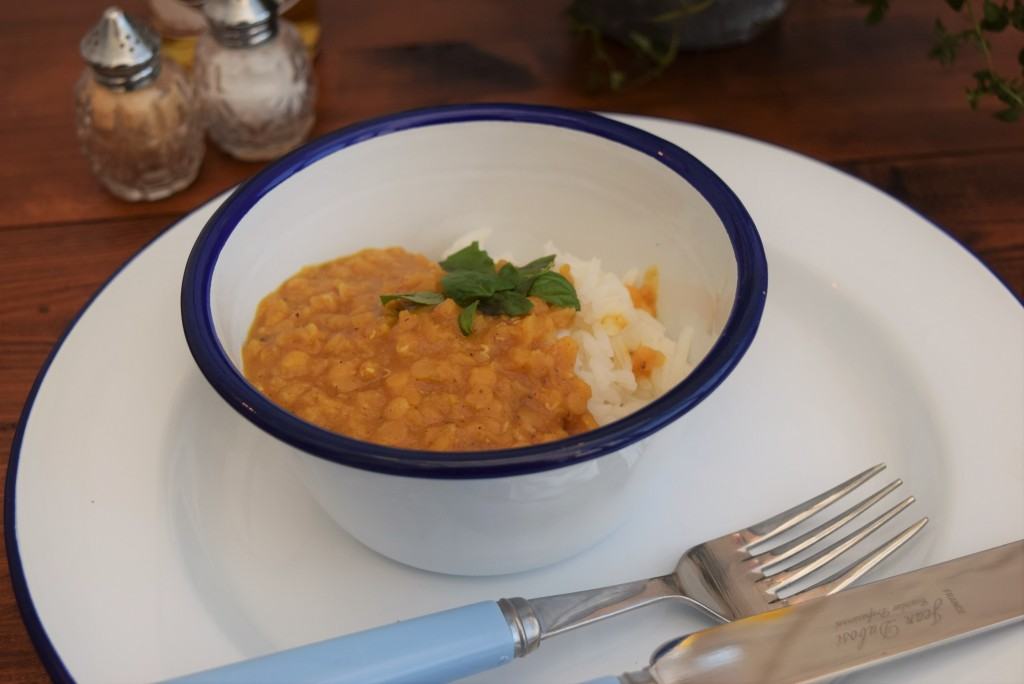 This Red Lentil Curry can be whatever you want it to be. A super tasty vegetarian dish, a side dish with some grilled chicken or a student friendly supper to last all week. Ok, it can't be steak and chips, but sometimes all you need is a delicious bowl of warming spiced curry for sustenance.
Lucy x
Red Lentil Curry Recipe
Serves at least 6 people

You will need a big saucepan
500g red lentils
1500ml water
1.5 to 2 teaspoons salt, season to taste
1/4 teaspoon black pepper
1 teaspoon cumin
2 teaspoons curry powder, any you have, I used Madras
1 teaspoon garlic powder
1 teaspoon chilli powder or paprika
2 tablespoons curry paste, I love Pataks brand
1 tablespoon honey or brown sugar
125ml coconut cream or coconut milk, the former being slightly creamier than the latter
Fresh coriander or basil to garnish
Serve with rice, spinach, breads, or alone from the pan with a wooden spoon
Bring the 1500ml water to the boil in a large saucepan. While this is going on measure out the salt, pepper, cumin, curry powder, garlic powder and chilli powder or paprika into a small pot. When the water is boiling pour in the red lentils and give them a good stir. Bring back to the boil, then simmer for 10 minutes, keeping an eye on the lentils to ensure they don't catch on the bottom of the pan. When the 10 minutes is up, the lentils should have softened and most of the water absorbed. Stir through the curry paste, honey or sugar, your pot of measured spices and the coconut cream or milk. Give the lentils a thorough mix to ensure the curry paste and spices are well blended, then simmer for a further 5 minutes. Serve with rice, without rice, with breads, with spinach stirred through, garnished with coriander or basil. It's up to you.