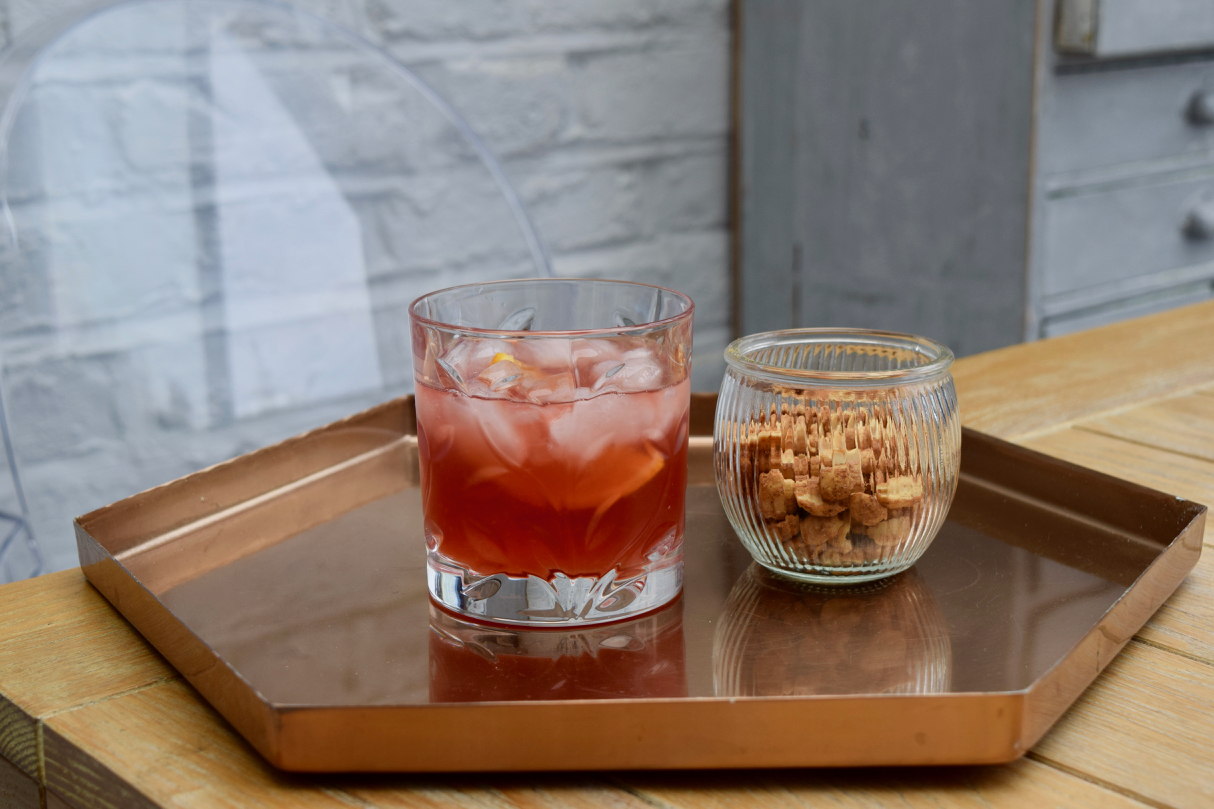 Bermuda Triangle Cocktail Recipe
As I write, it's a muggy 32 degrees and it's 8.30pm. My hair has permed itself, you could see your reflection in the shine on my face and I don't know what to do with myself. I love the summer as much as the next person, but this brief heatwave is really rather unpleasant. There's nothing to do to cool yourself down, apart from pour yourself a bloody great big cocktail and ride it out. With holidays on the horizon, what could be more appropriate than a Bermuda Triangle.
We are going to Greece next week, so am rather hoping we won't be passing over the Bermuda Triangle, unless the pilot takes a massively wrong turn. What I am hoping for, however, is plenty of wonderful food, litres of rosé and a few cocktails. Rum is a real holiday drink for me, so I decided to share this Bermuda Triangle with you today. It's a fresh mix of dark rum, orange, cranberry and just a touch of bitters, and is tons more exciting than just whipping up a rum and Coke, although that is still one of my total faves. This is fresh, refreshing, which God knows we need, and has a lovely kick to it. This will put you in the mood whether you're going away or not.
This dark rum based Bermuda Triangle is your summer holiday in a glass, all you need now is the plane ticket and a kaftan.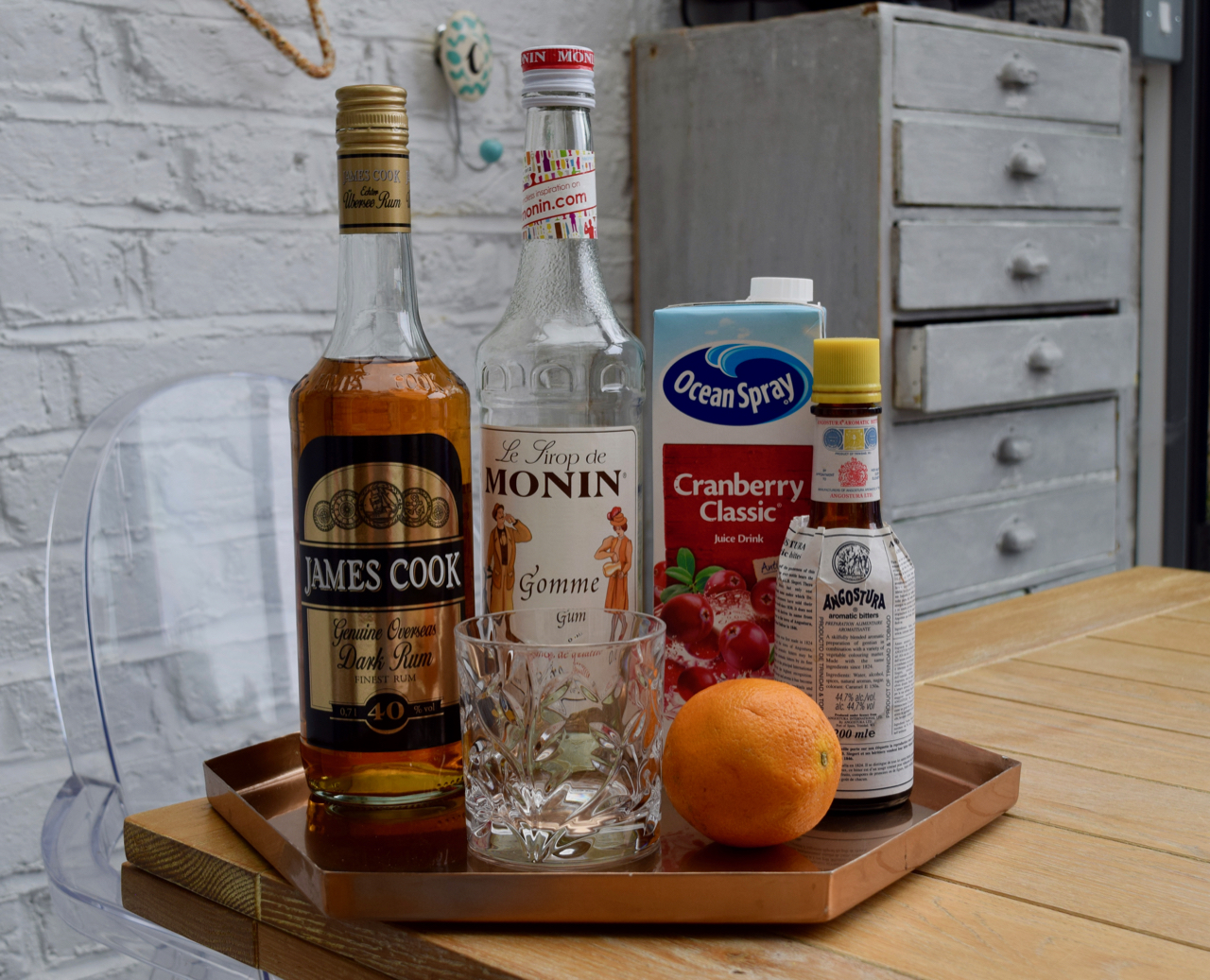 This is such a delicious line up, fruity, ballsy and right up my street. I didn't have any orange juice in the fridge as some bugger had drunk it so made use of a tired looking orange left in the fruit bowl.
Make a start with some ice in a tumbler. Follow in with some lovely dark rum.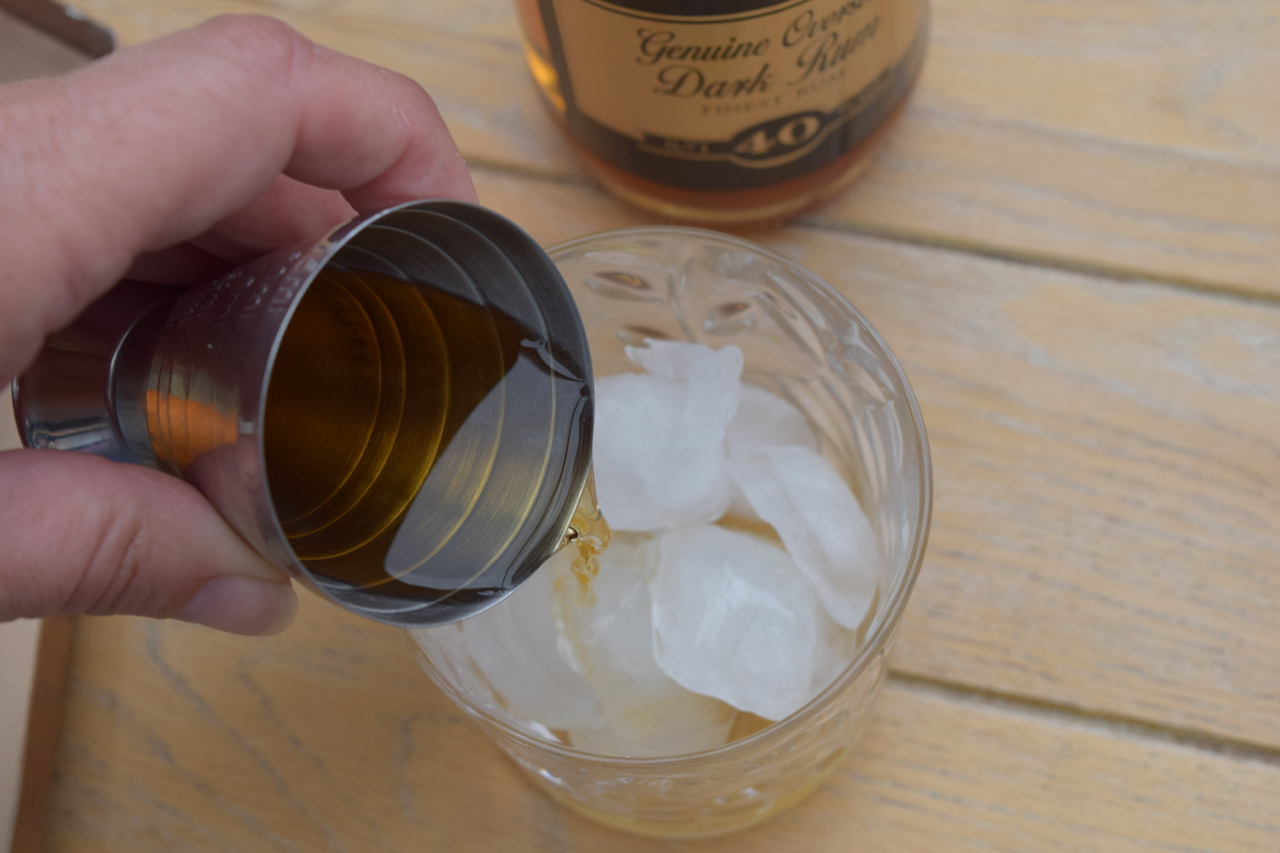 Squeeze your elderly orange or use a carton and add this in with the cranberry juice.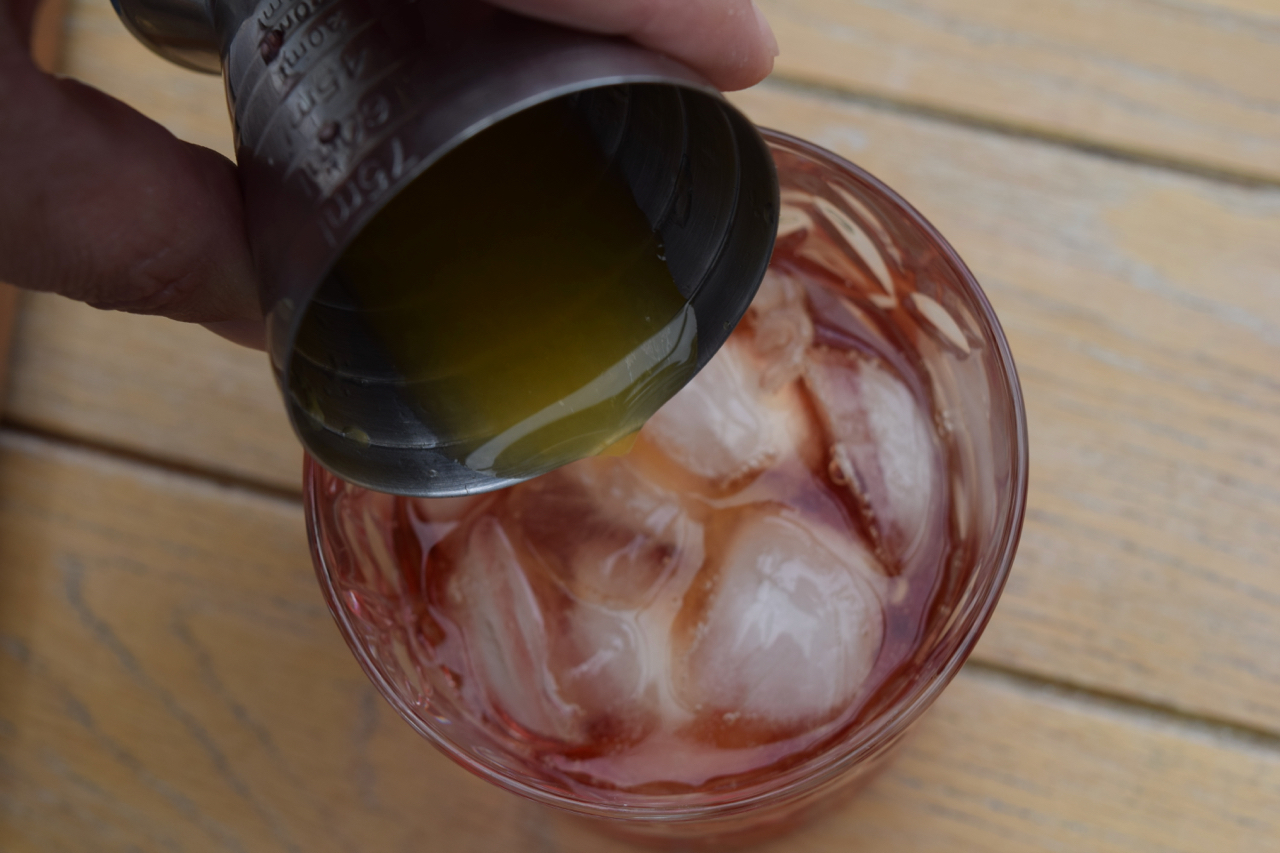 Sweeten with some sugar syrup, a scant teaspoon will do, then shake in a dash of Angostura Bitters.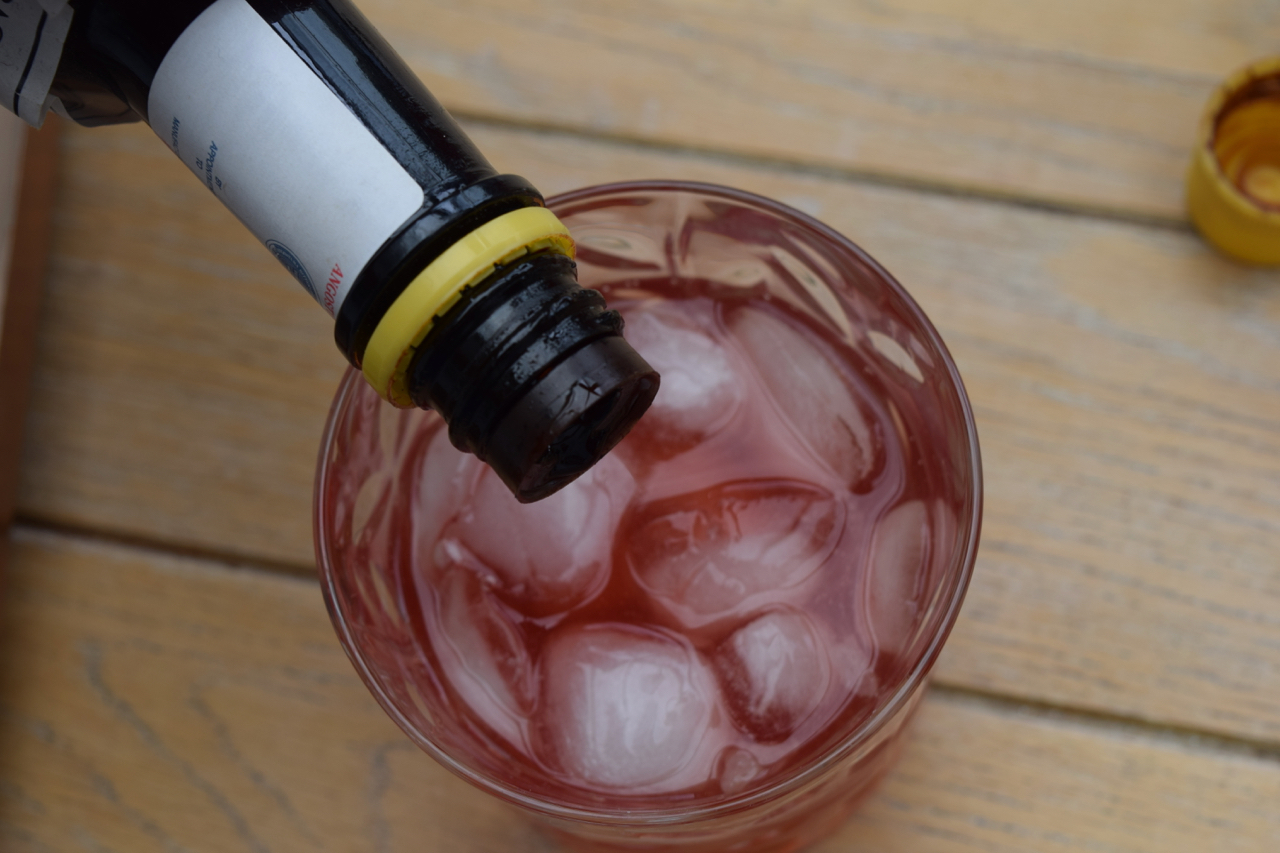 Give your cocktail a gentle stir then garnish with a slice of orange. Sip and love.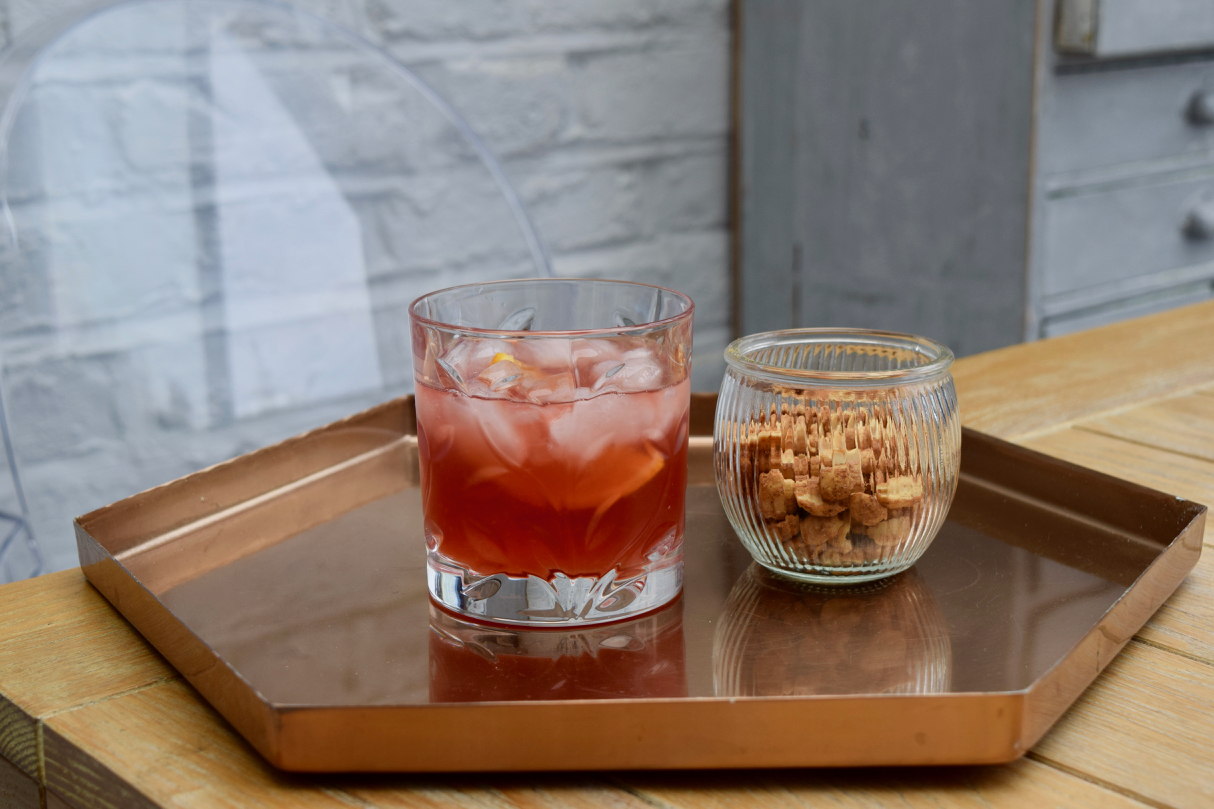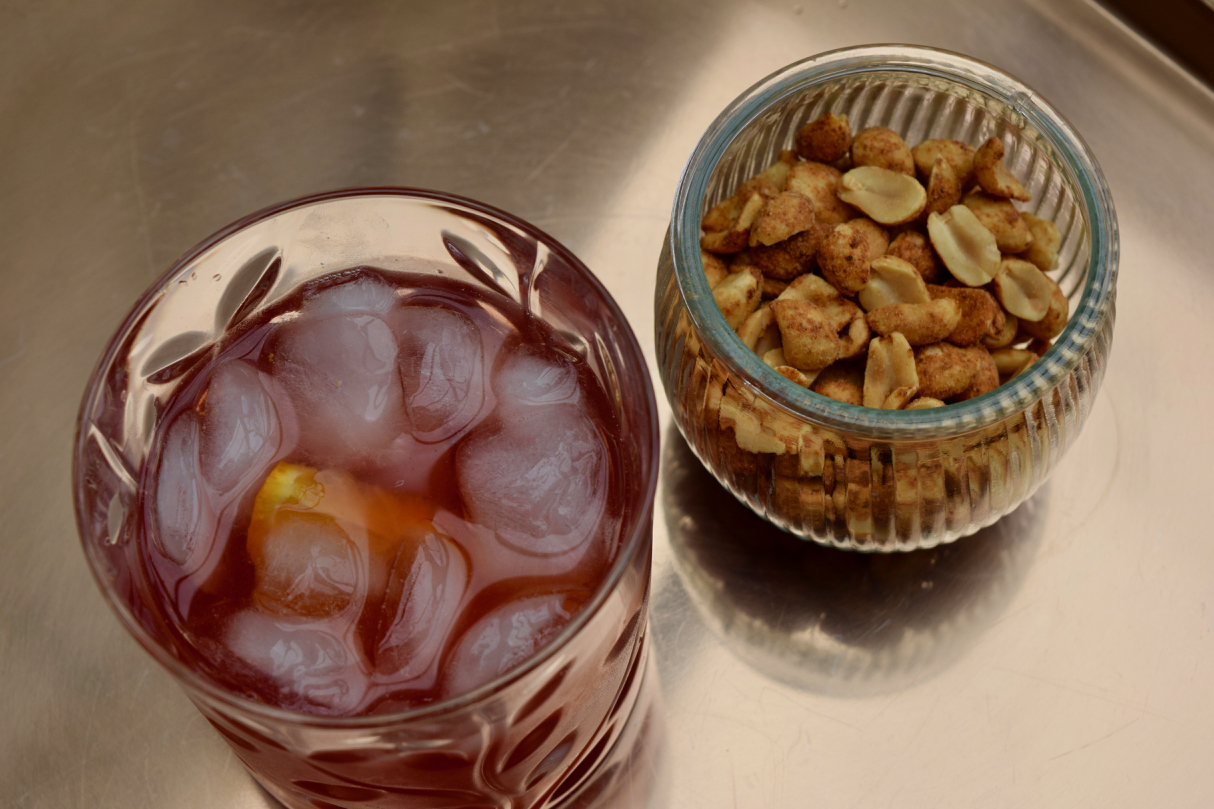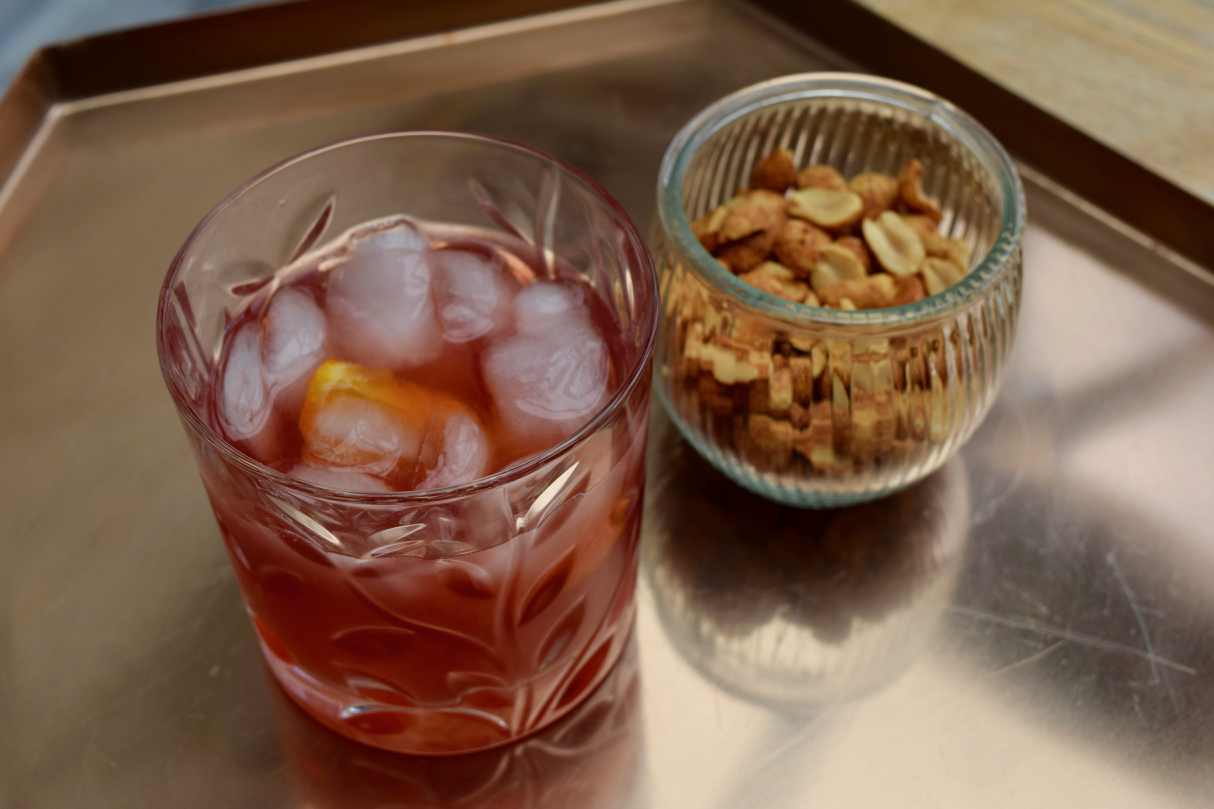 I know rum's not a traditionally Greek drink, but man or woman can not live by Ouzo alone. Sitting in my living room whilst it's 30 odd degrees with a Bermuda Triangle in my hand, I feel as if my holiday's already started.
Have a slightly less humid, restful weekend.
Lucy x
Bermuda Triangle Cocktail Recipe
Makes 1
You will just need a tumbler and a spoon for this
Ice
50ml dark rum
50m cranberry juice
25ml fresh orange juice
1teaspoon sugar syrupor to taste, make your own with 1 part sugar dissolved in 1 part water
1dash Angostura bitters
Orange slice to garnish
Take a good sized tumbler and add a handful of ice. Follow in with the dark rum, cranberry juice, orange juice and sugar syrup. Add a dash of bitters, stir well and garnish with a slice of orange.
Sip and disappear into your very own Bermuda Triangle.