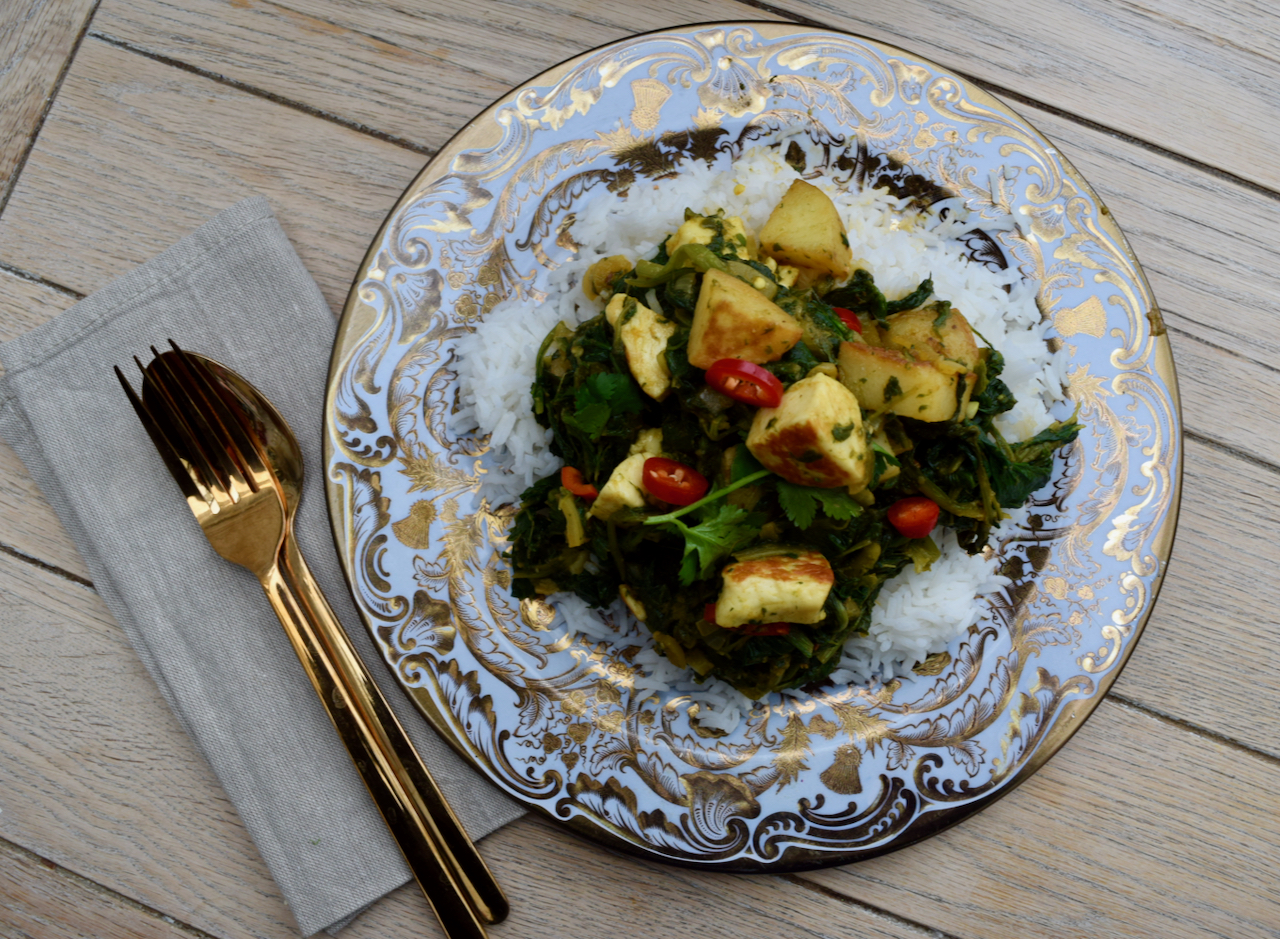 Spinach, Potato and Halloumi Curry recipe
Whenever I mention supper is a meat free offering in our house it gets a lukewarm response. Cries of 'do we have any chicken to add to it' are often heard. However, this meat free Monday affair was even a hit with George, the boy *allegedly* allergic to greenery, so no further endorsement is needed.
I mean, who doesn't love halloumi? I can add it most suppers and they will instantly be a hit. Even one which contains a whole bag of frozen spinach. This is a great recipe, the inspiration coming from the lovely Ocado. I am lazy, though, so I changed it into a one pot wonder which didn't even call for peeling the potatoes. These unpeeled spuds are browned, as is the halloumi, and then swathed in a cumin and chilli based sauce. It's all ready to go in less than an hour and is tasty beyond belief.
Even I was surprised by the joyful reception this amazing curry got from the meat loving men in my life. I suspect they thought the halloumi was chicken.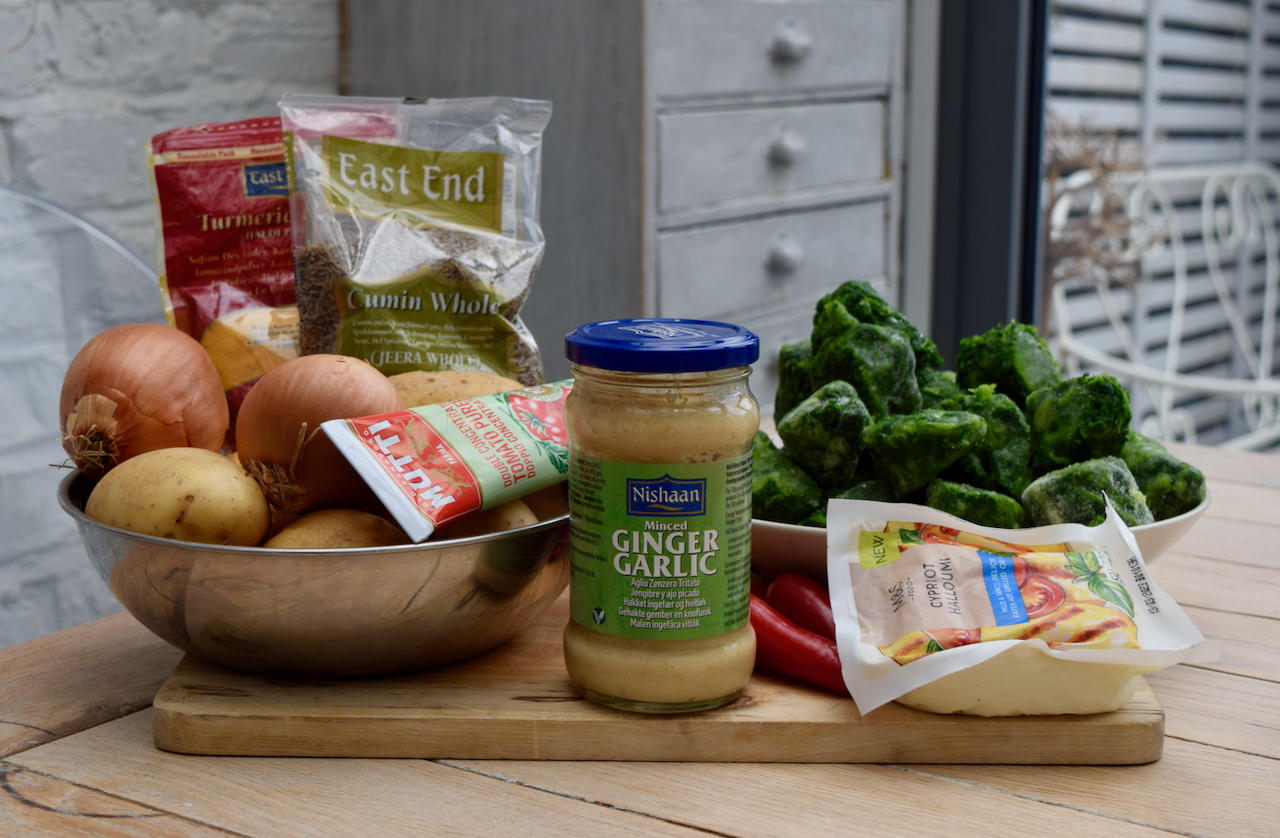 Nothing scary to see here. My loathing for peeling potatoes and chopping garlic and ginger are the real stars of the show; lazy garlic and ginger in a jar is just too handy. You're welcome to peel your potatoes and to use fresh garlic and ginger; I was tired and mildly hungover when I made this for the first time, so these effort saving ingredients were my best friend.
Start with a large pan with a couple of tablespoons of oil. Heat over a medium high flame and add the chopped potatoes and cook for around 15 minutes until just cooked through and browned.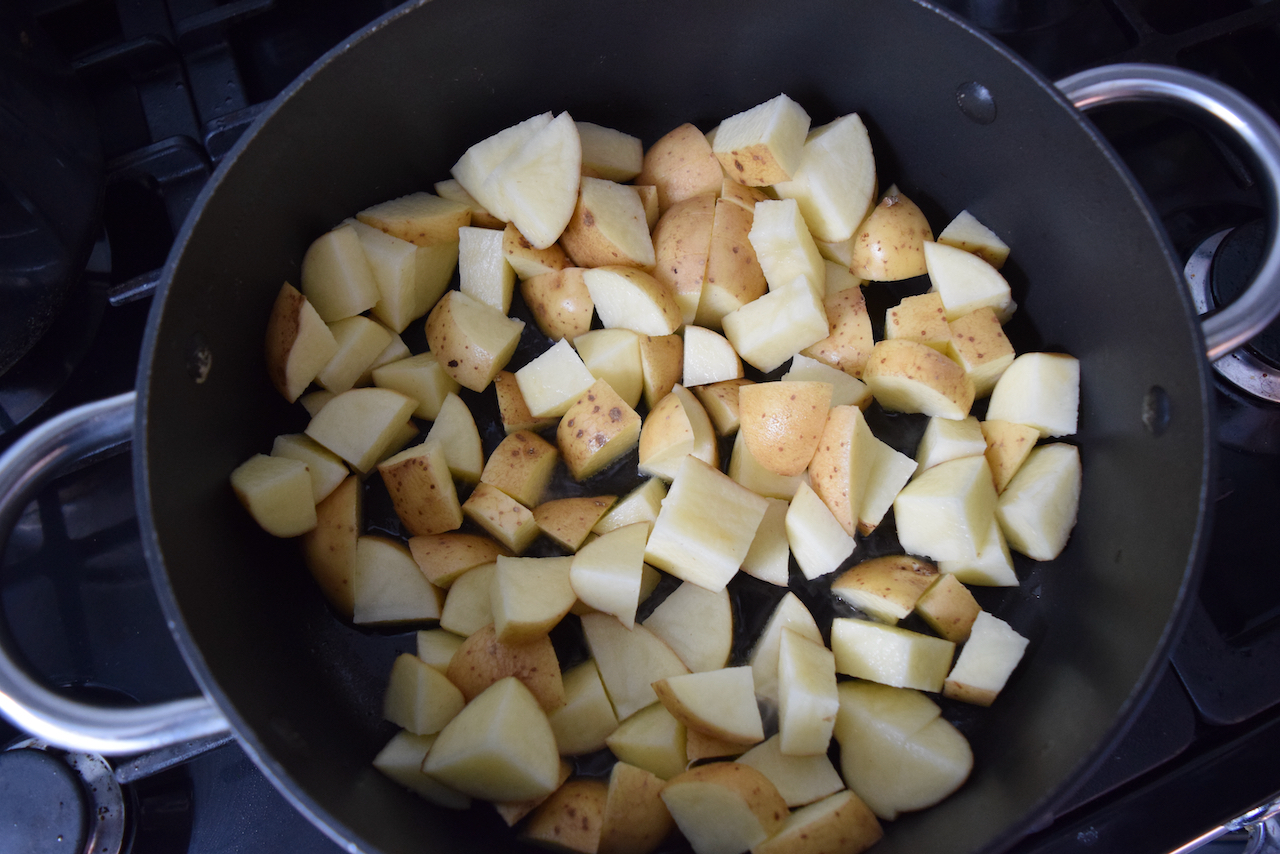 Remove them to a plate then add another tablespoon of oil to the pan and brown the cubes of halloumi for a couple of minutes.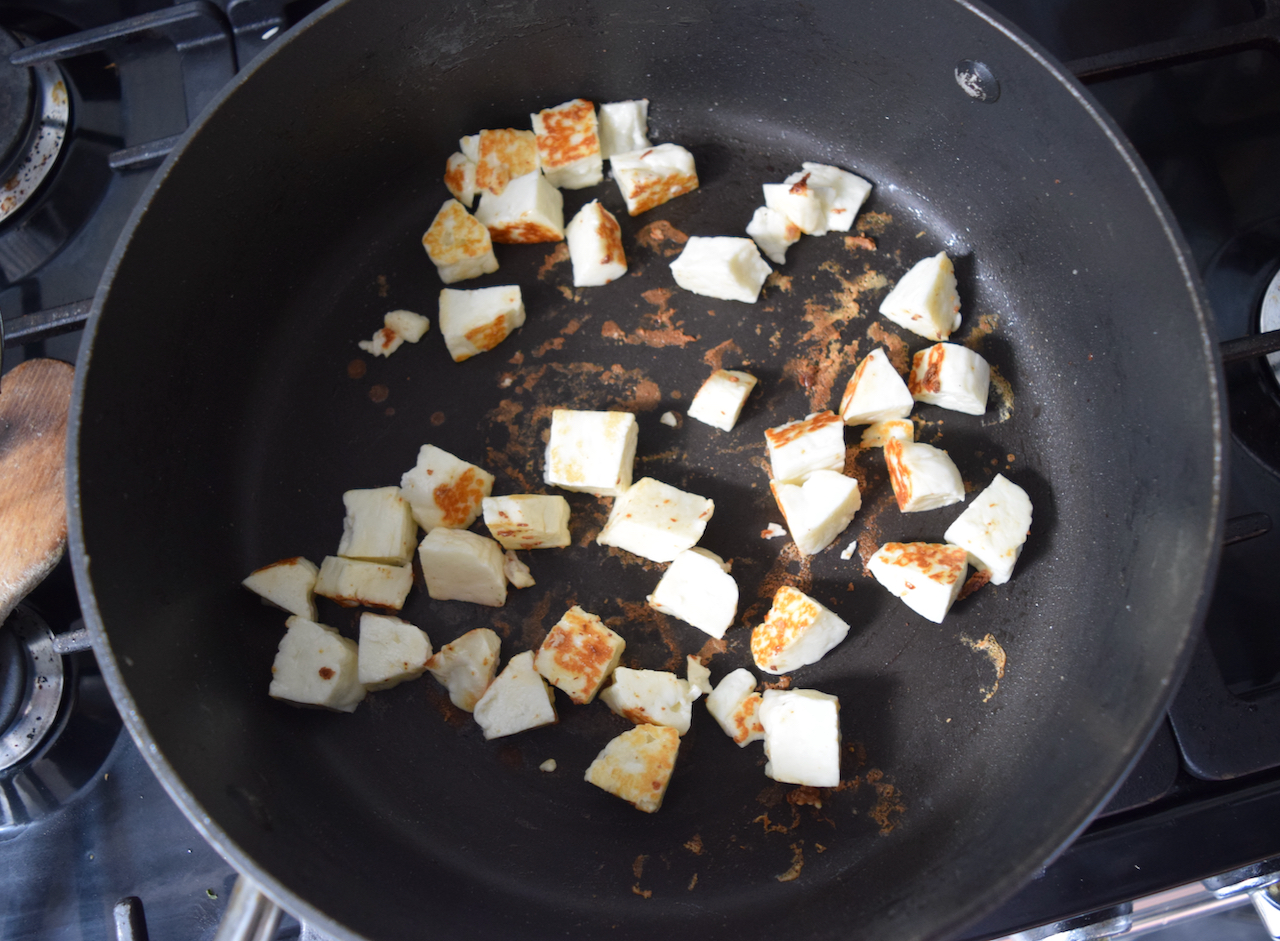 Pop the halloumi onto the plate with the golden potatoes.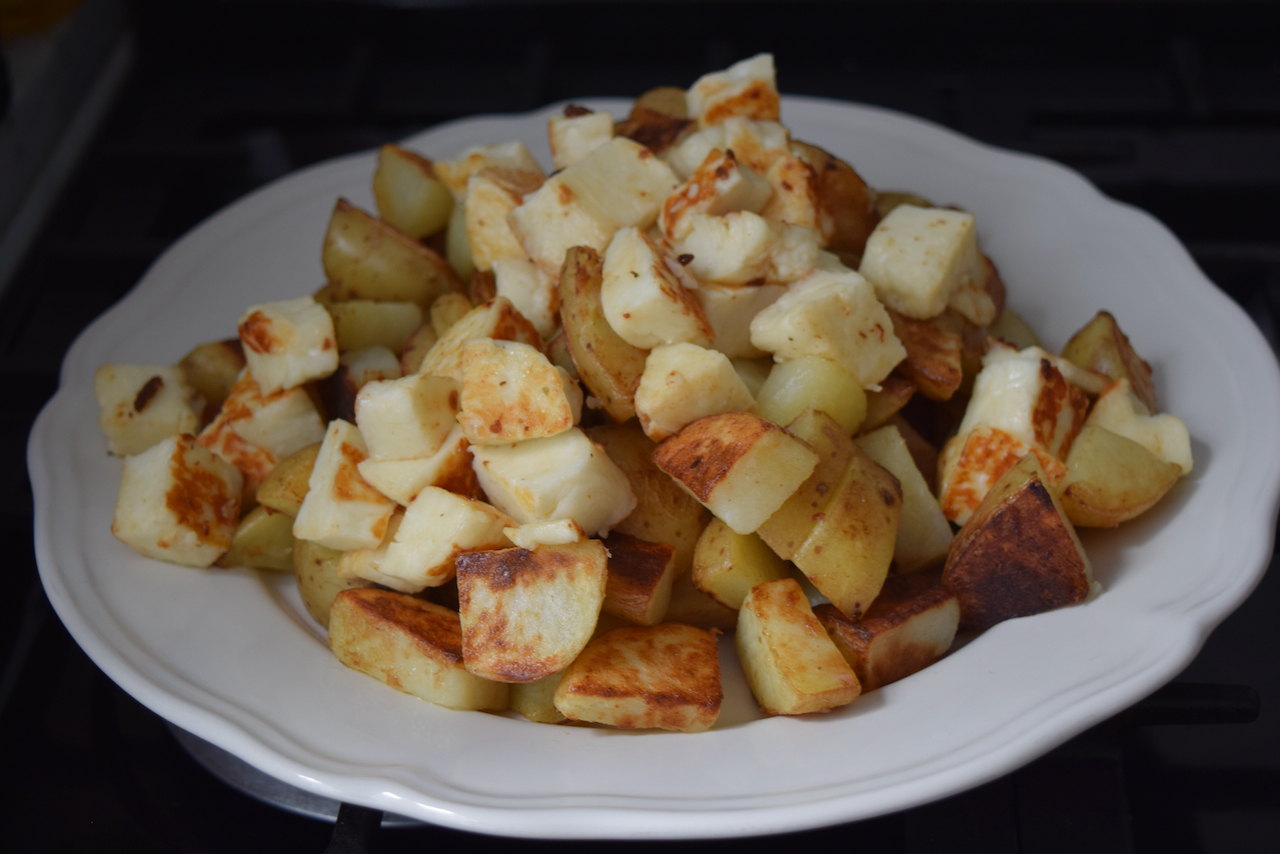 Add another two tablespoons of oil to the pan and turn the heat down. Stir through the cumin seeds, toast for a couple of minutes until smelling amazing, then add the chopped onions. Cook until golden and soft; about 15 minutes.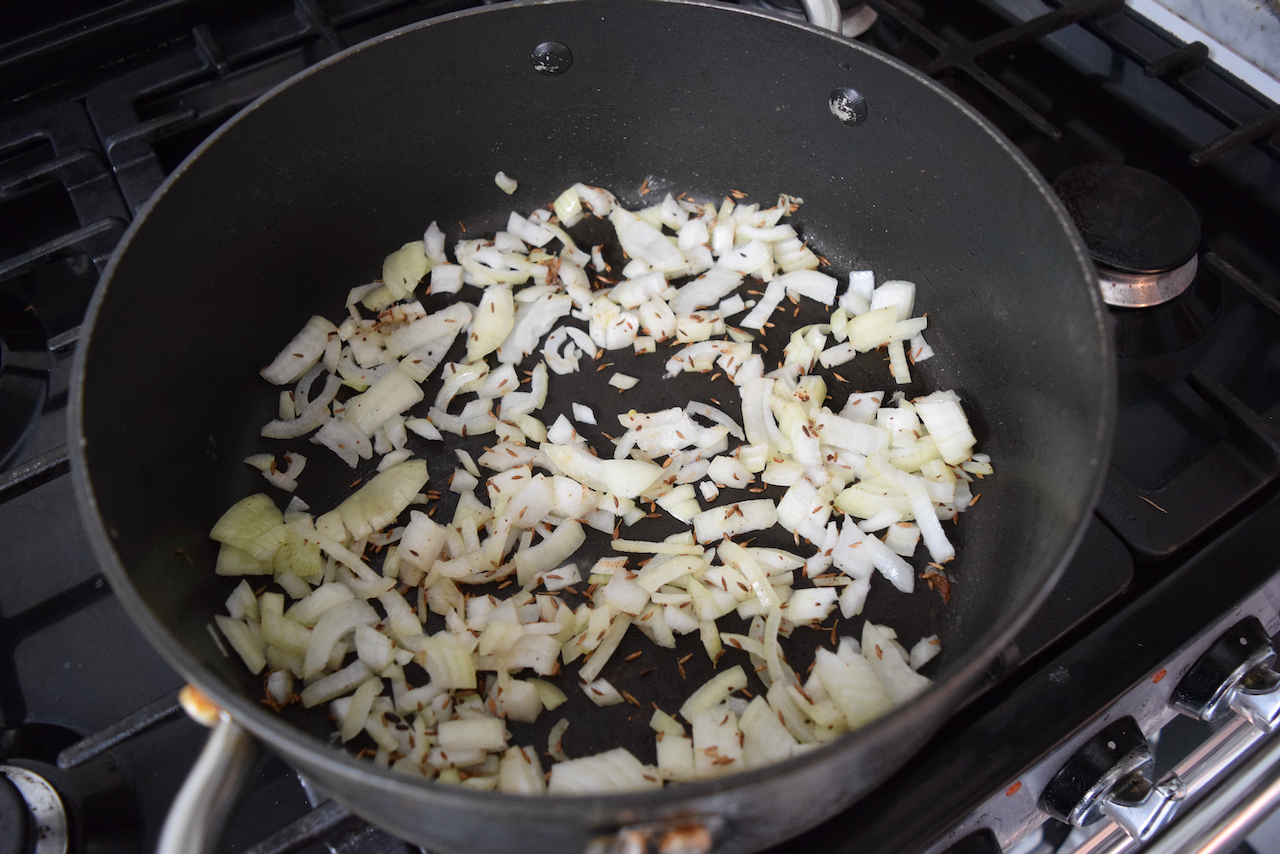 Now, stir through the two chopped chillis, the tomato pureé and garlic and ginger. Cook for a couple of minutes until it turns a darker red.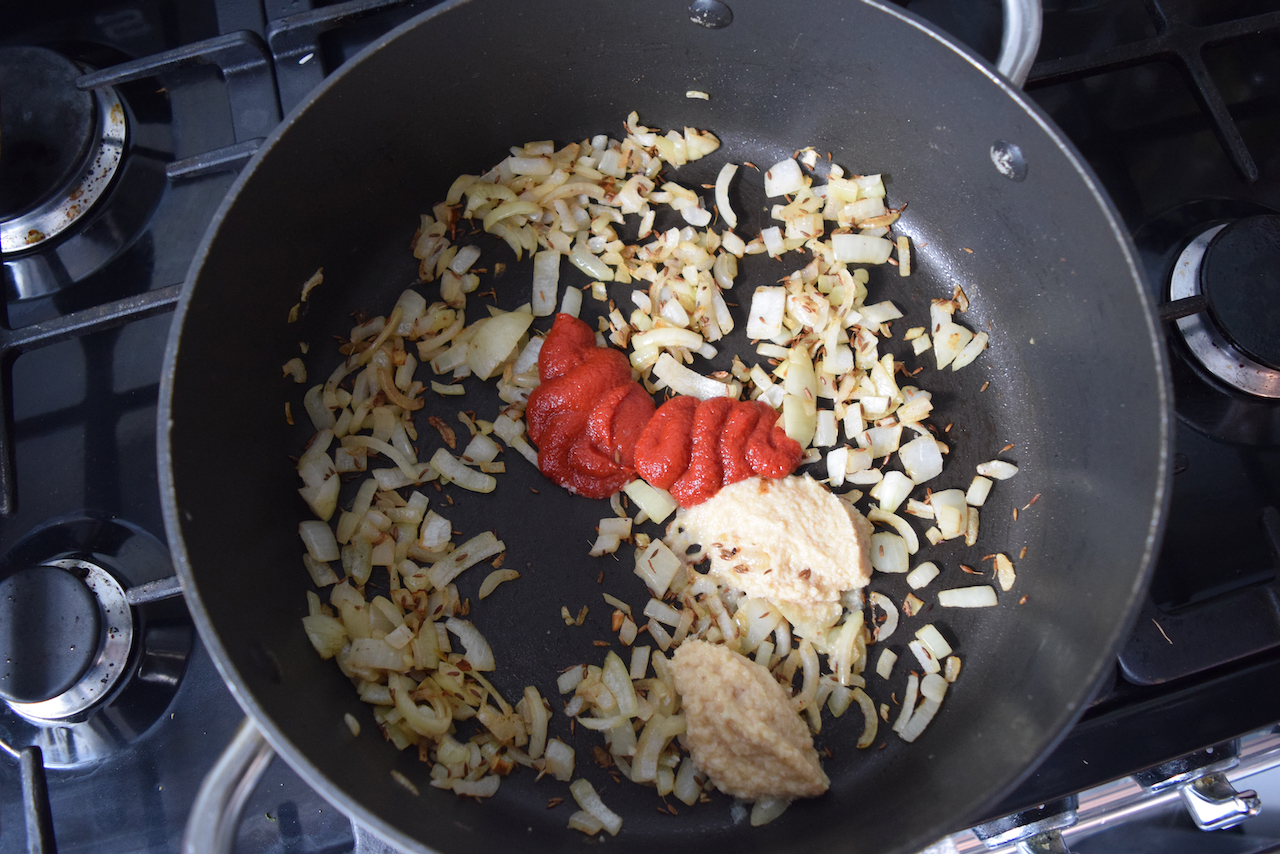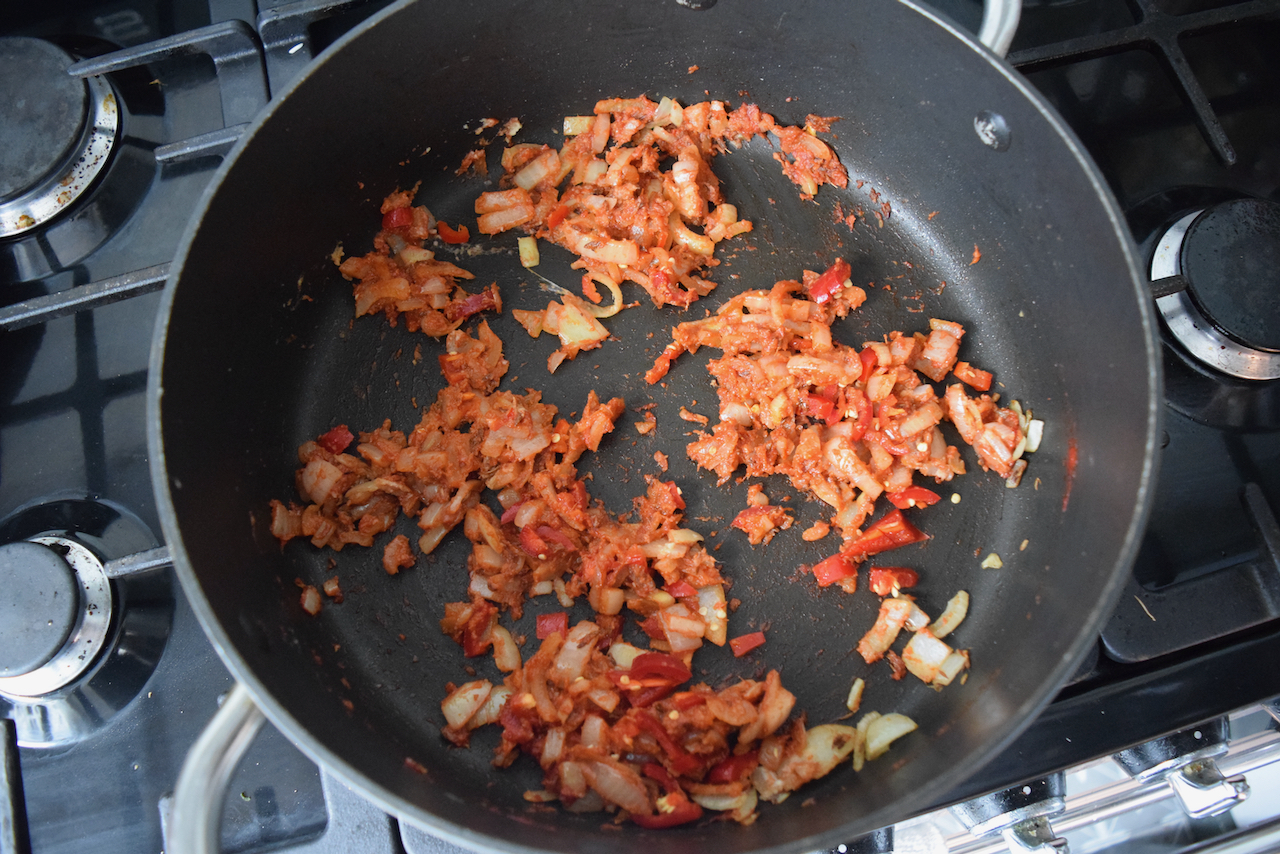 Next, add the turmeric, cook for a minute then add the defrosted spinach, with 100ml water, and bring up to the simmer. Cook for 5 minutes.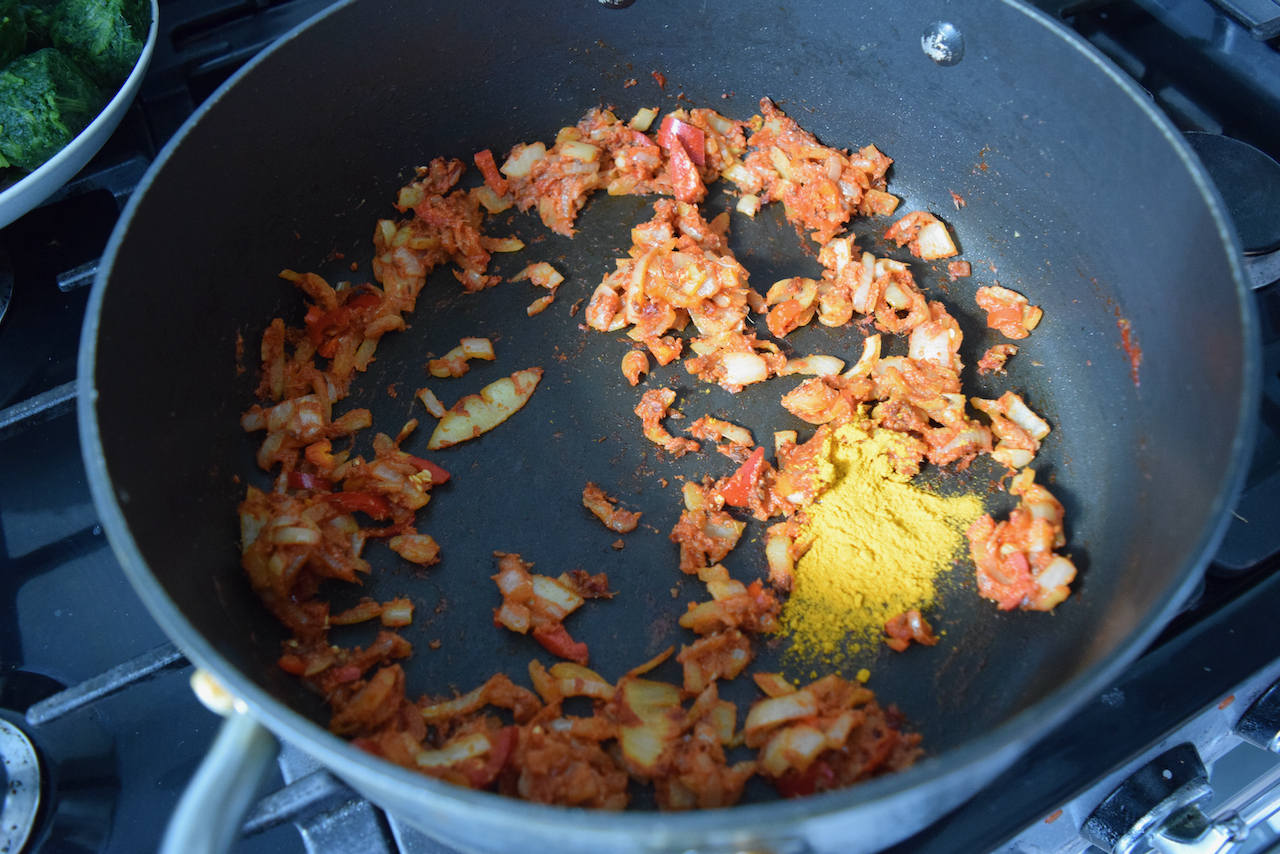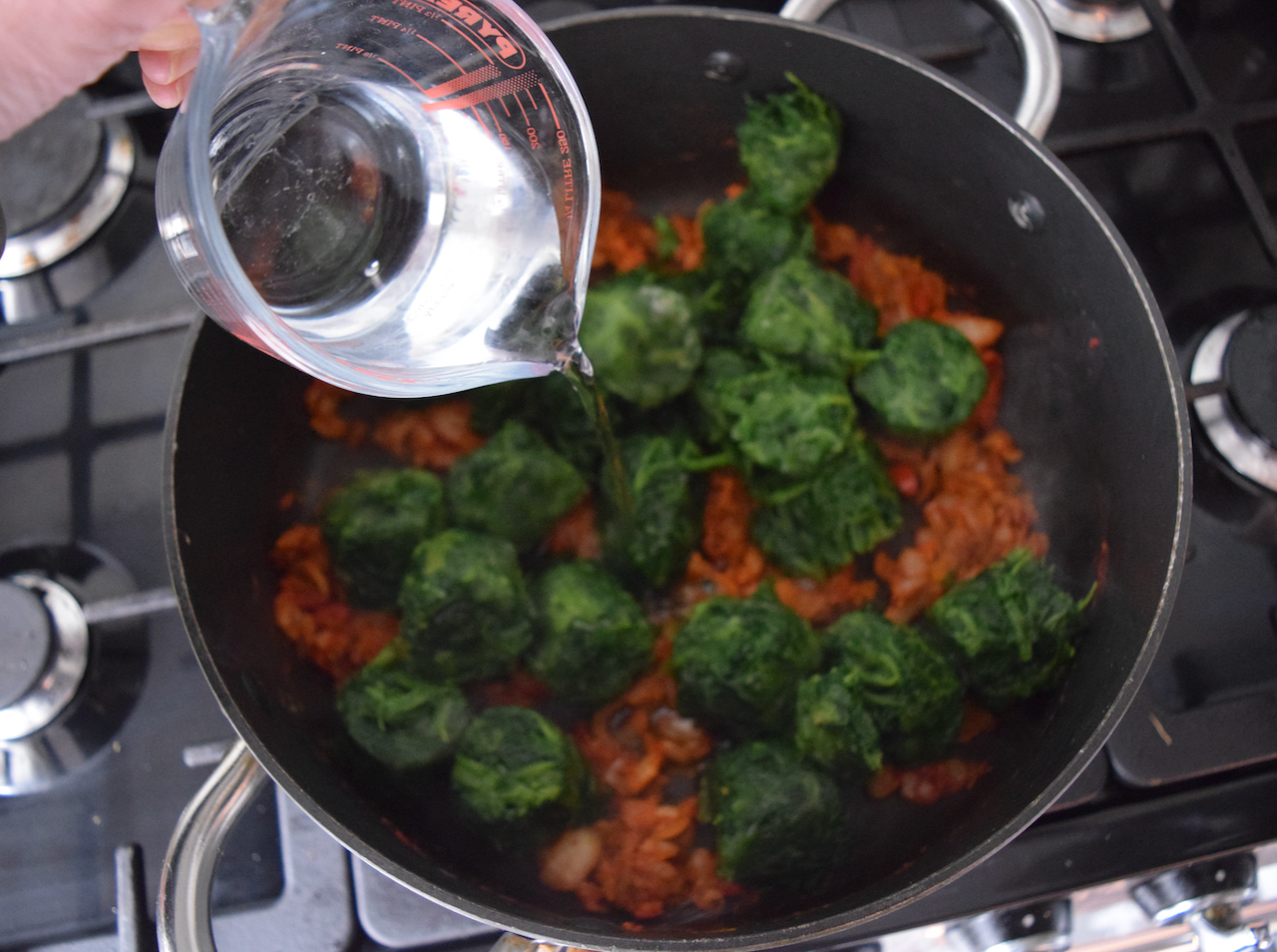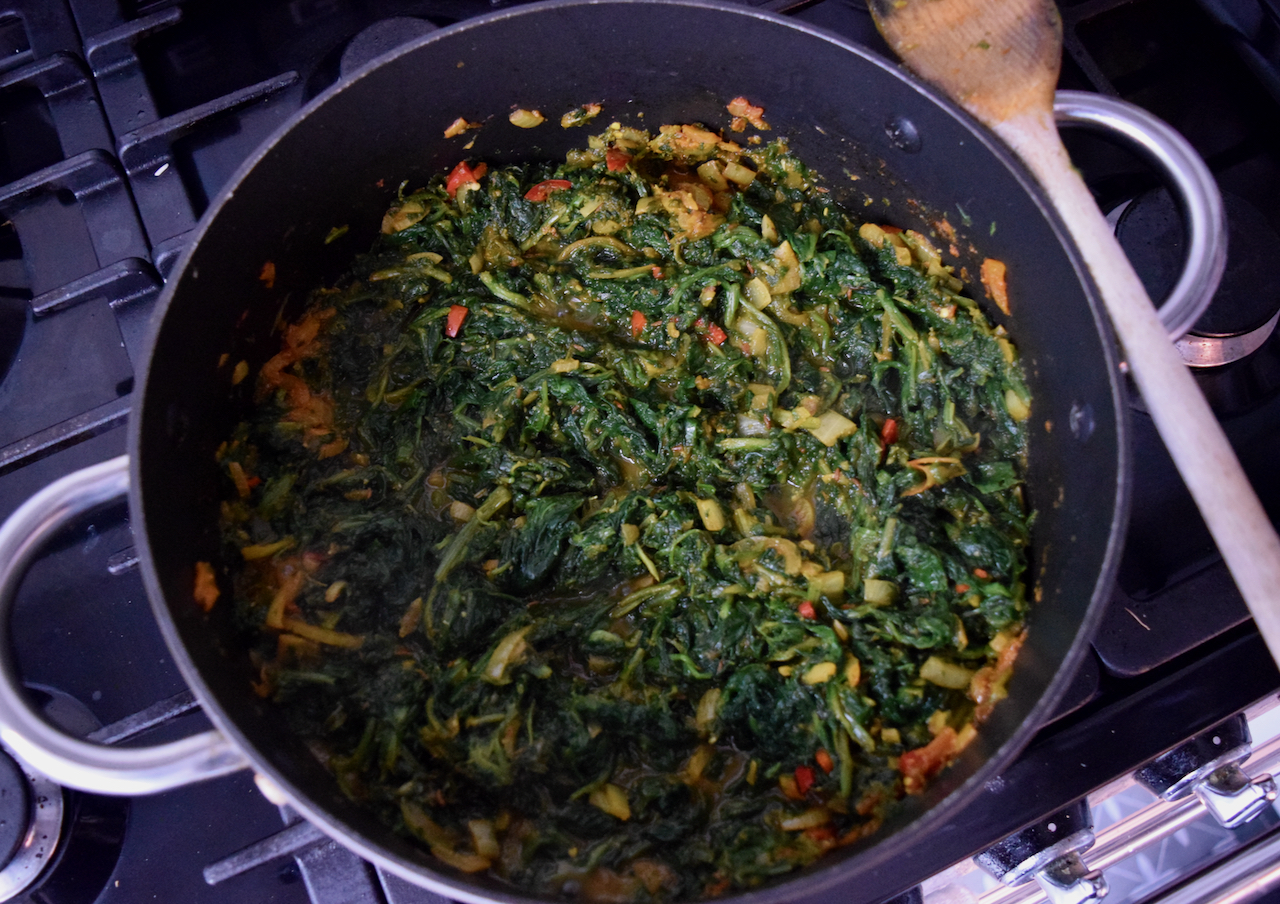 Return the potatoes and halloumi back to the pan, stir gently to combine, then heat until everything's piping hot. Have a mouthful to check for any additional seasoning.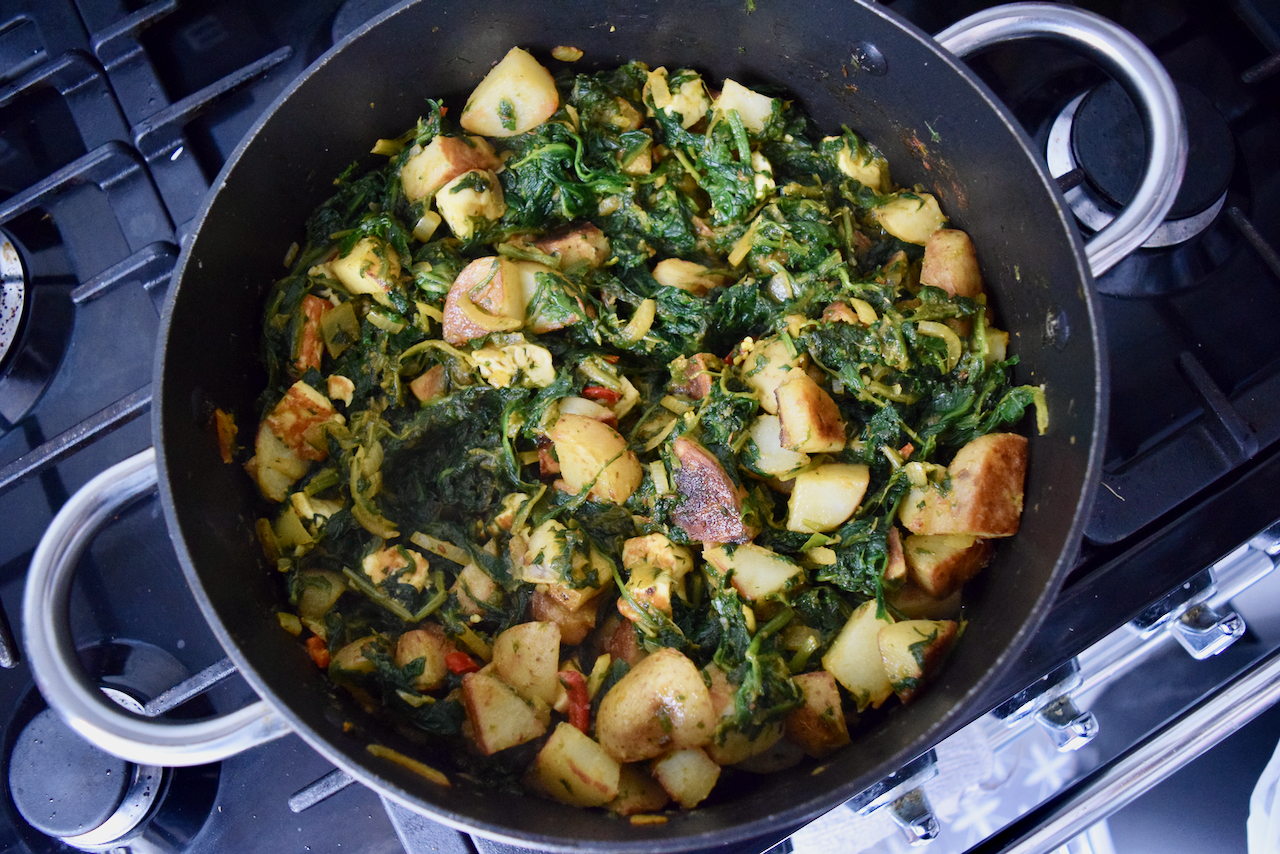 And that's it, apart from some sliced red chillis and fresh coriander to garnish. Serve with rice, or breads for scooping. A dollop of yoghurt would be a lovely cooling addition.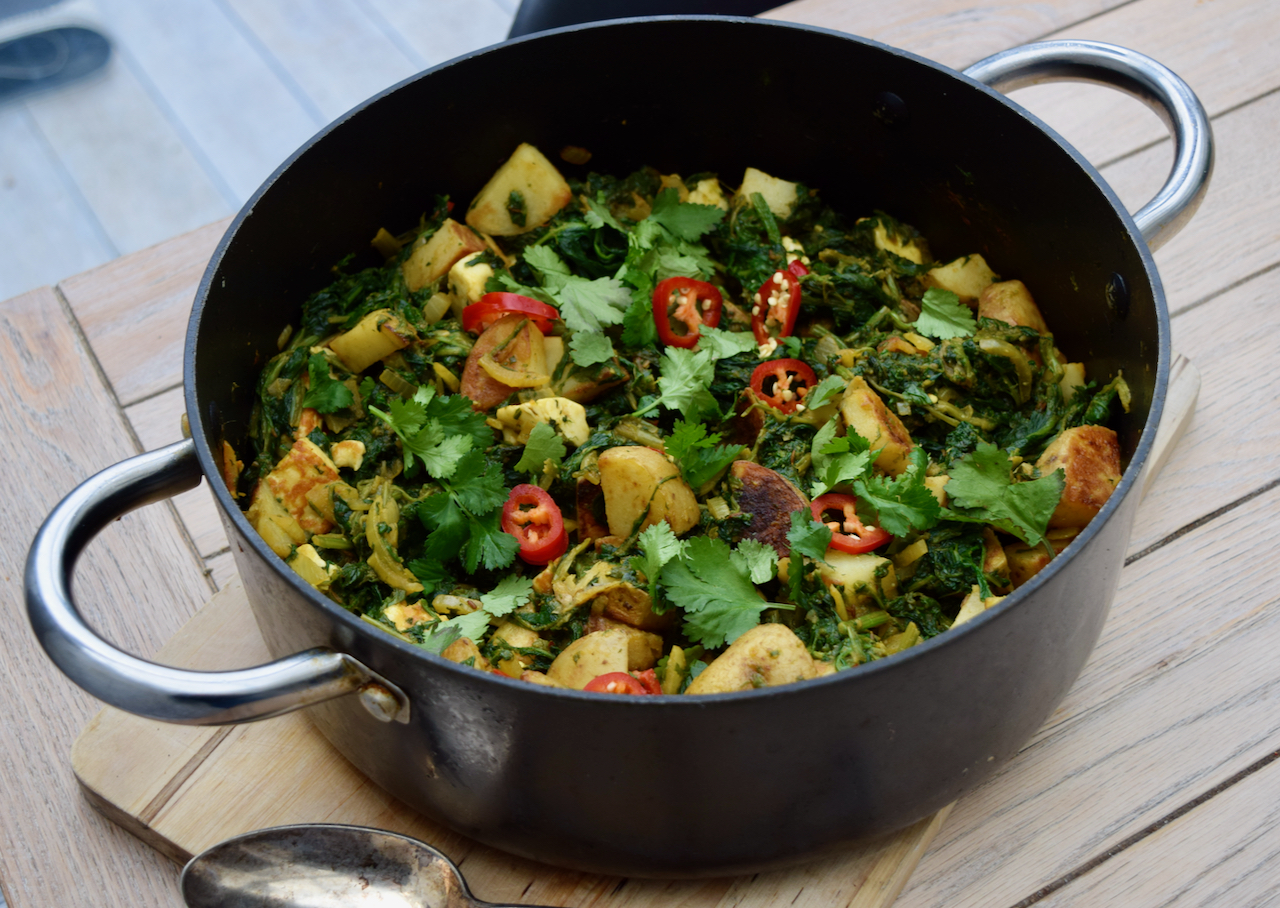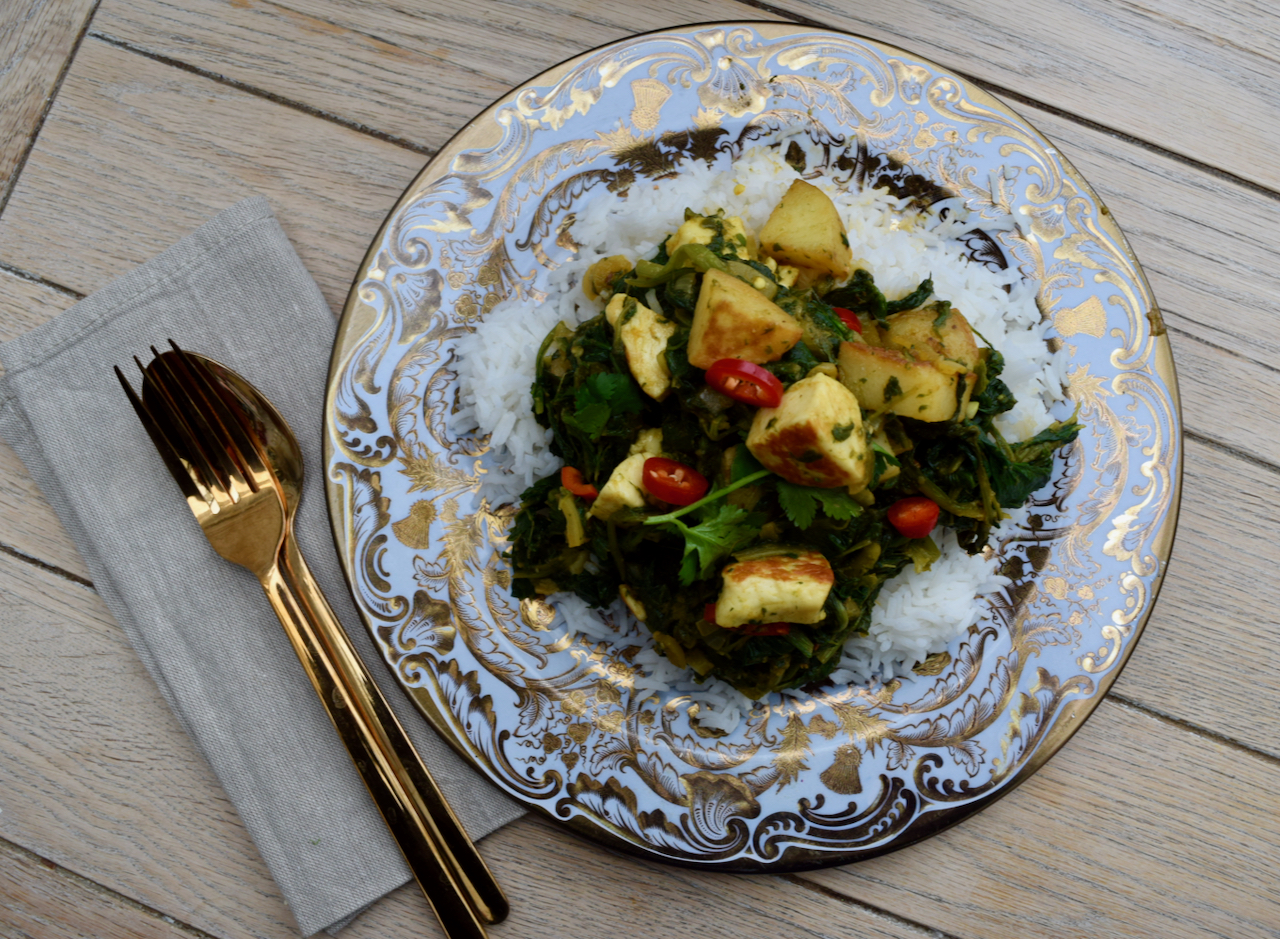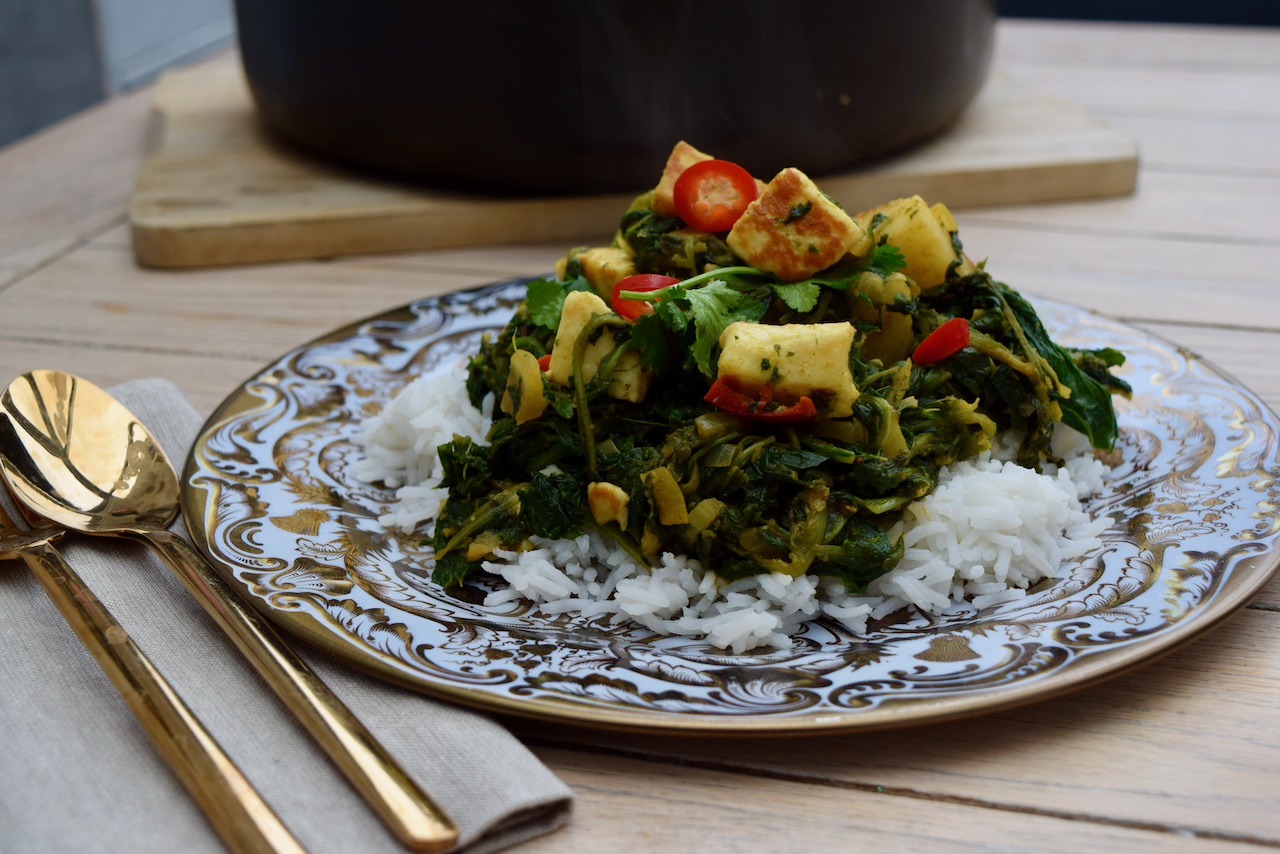 What a lovely surprise to find a spinach based supper the whole family enjoy. I didn't even have to lie to George and tell him the spinach was just a herb garnish.
Happy Monday.
Lucy x
Spinach, Potato and Halloumi Curry recipe
Serves a generous 4 to 6
You will just need one large, high sided pan for this
Oil for frying
900g potatoes, skin on, cubed
250g halloumi, cut into cubes
2 onions, peeled and chopped, as finely as you can be bothered
1 tablespoon cumin seeds
2 tablespoons tomato pureé
5 cloves garlic, crushed, or a heaped tablespoon lazy garlic
1 tablespoon grated fresh ginger, or the same lazy ginger
2 red chillis, finely chopped, plus extra, sliced for garnish
1/2 teaspoon turmeric
900g frozen spinach, defrosted
Salt and pepper, to taste
Fresh coriander and yoghurt to serve, with rice and breads, if you like
Take a large high sided pan and heat two tablespoons of oil over a medium high heat. Add the cubed potatoes and cook until browned and just cooked through, for around 15 minutes. Remove from the pan to a plate and add another tablespoon of oil. Add the cubed halloumi and cook for a couple of minutes, until just golden. Remove from the pan and to the plate of potatoes.
Add two more tablespoons of oil to the pan and over a low heat, stir through the cumin seeds and cook for a minute or two until just toasted. Add the chopped onions and cook for 15 minutes or until softened and just starting to turn golden. Stir through the tomato puree, chilli, garlic and ginger and cook for a minute or two until the puree turns darker. Stir in the turmeric and cook for a further minute.
Add the defrosted spinach, stir well, pour in 100ml water and bring up to the simmer and cook for 5 minutes. Add the potatoes and halloumi back to the pan, stir well and make sure everything is piping hot. Season with salt and pepper, to taste.
Serve, garnished with some sliced red chilli and fresh coriander leaves. Devour with rice, breads and a dollop of yoghurt if you like. Any leftovers are just as delicious over the next couple of days.