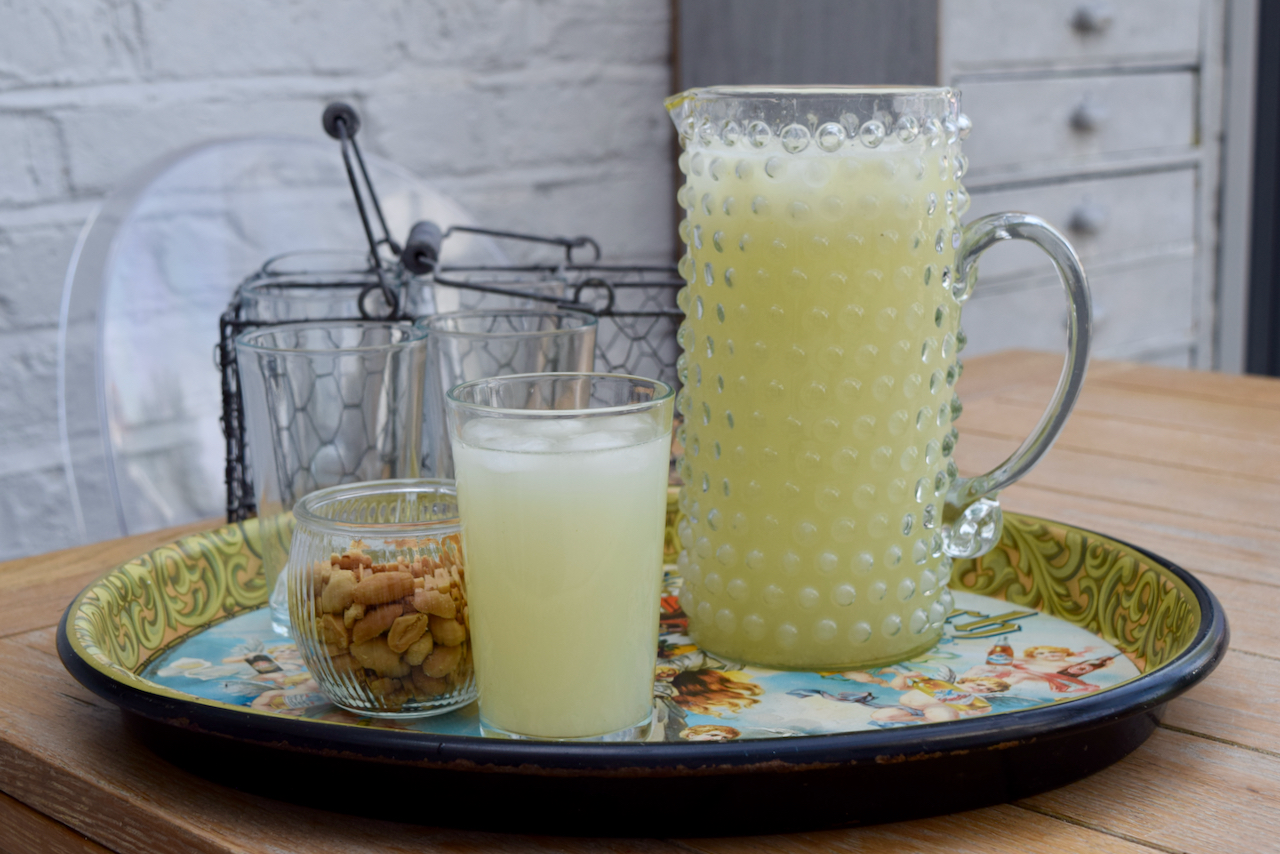 Fresh Limonada with Vodka recipe
My fruit bowl is often a barren wasteland of brown bananas and tired looking, wrinkly apples. Maybe an over ripe avocado at a push. This week, however, I have two bags of reasonably perky looking lemons and 4 limes, so naturally I'm sharing a Fresh Limonada with Vodka cocktail with you.
Limonada is a Spanish fresh lemon or limeade or a mixture of both. It's a genius creation made by blending your chosen citrus fruits whole, with sugar and water. You only remove the pips, with the lemon or lime skin adding zestiness with none of the bitterness you would imagine. I used my Nutribullet having failed with the food processor and it worked brilliantly. If you had a blender, unlike me who's not allowed any more appliances according to Clyde, then that would be ideal. You don't have to add the vodka if you don't want to, this makes a brilliantly fresh drink on it's own. However, if you do want a bit of a kick, a good slug takes this from delicious, to amazing.
I love a jugged cocktail, it's great for when you're entertaining, or if you're alone and just can't be arsed to keep getting up to make another drink.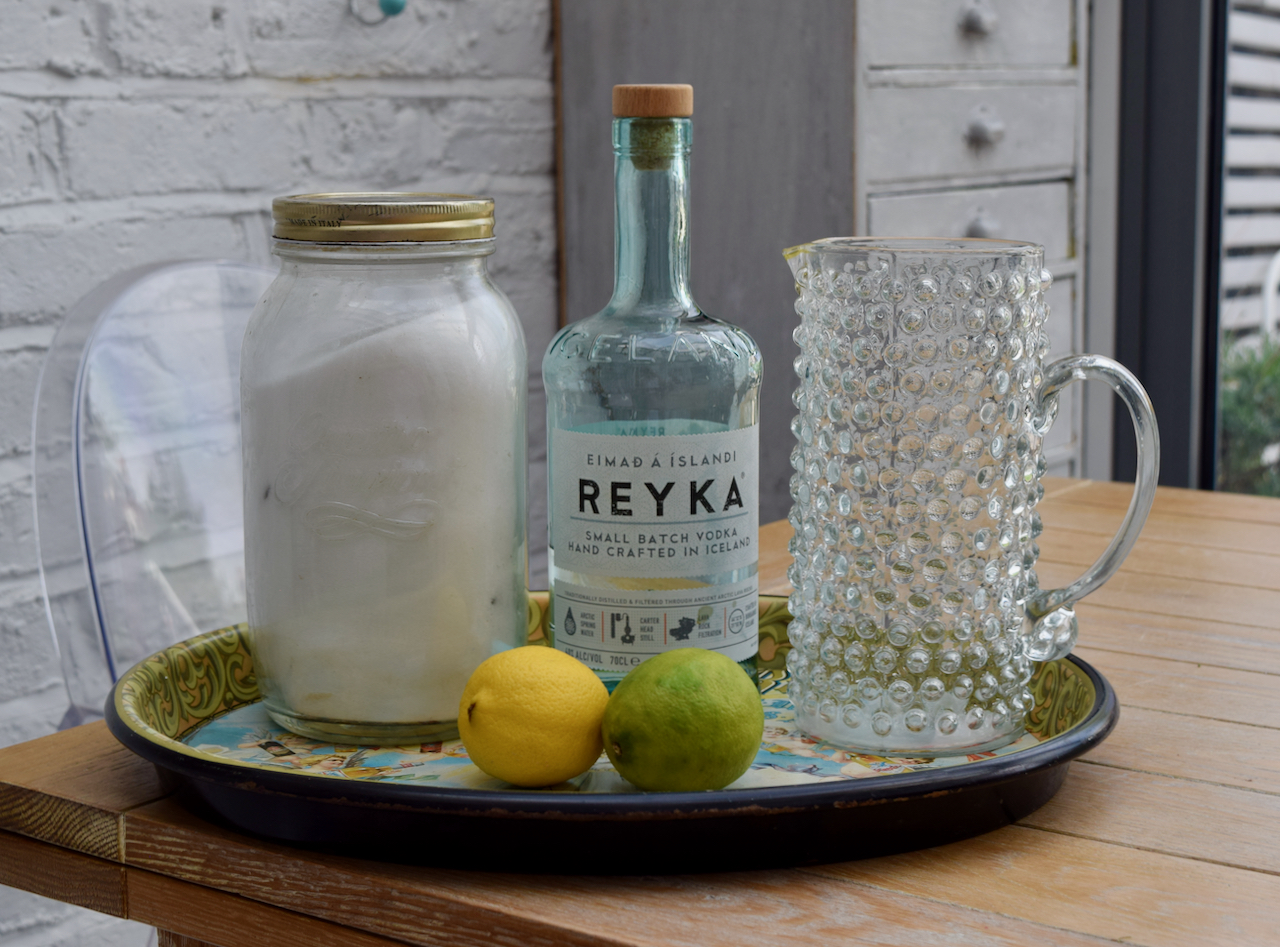 This Limonada couldn't be much simpler if it tried. Just two pieces of citrus fruit, sugar and water. I went one lemon and one lime, but all lemons or all limes is also good. As I said, the vodka is optional *not in this house however*.
Make a start by cutting the ends of your lemon and lime, quartering them and removing the pips. Leave the skin on.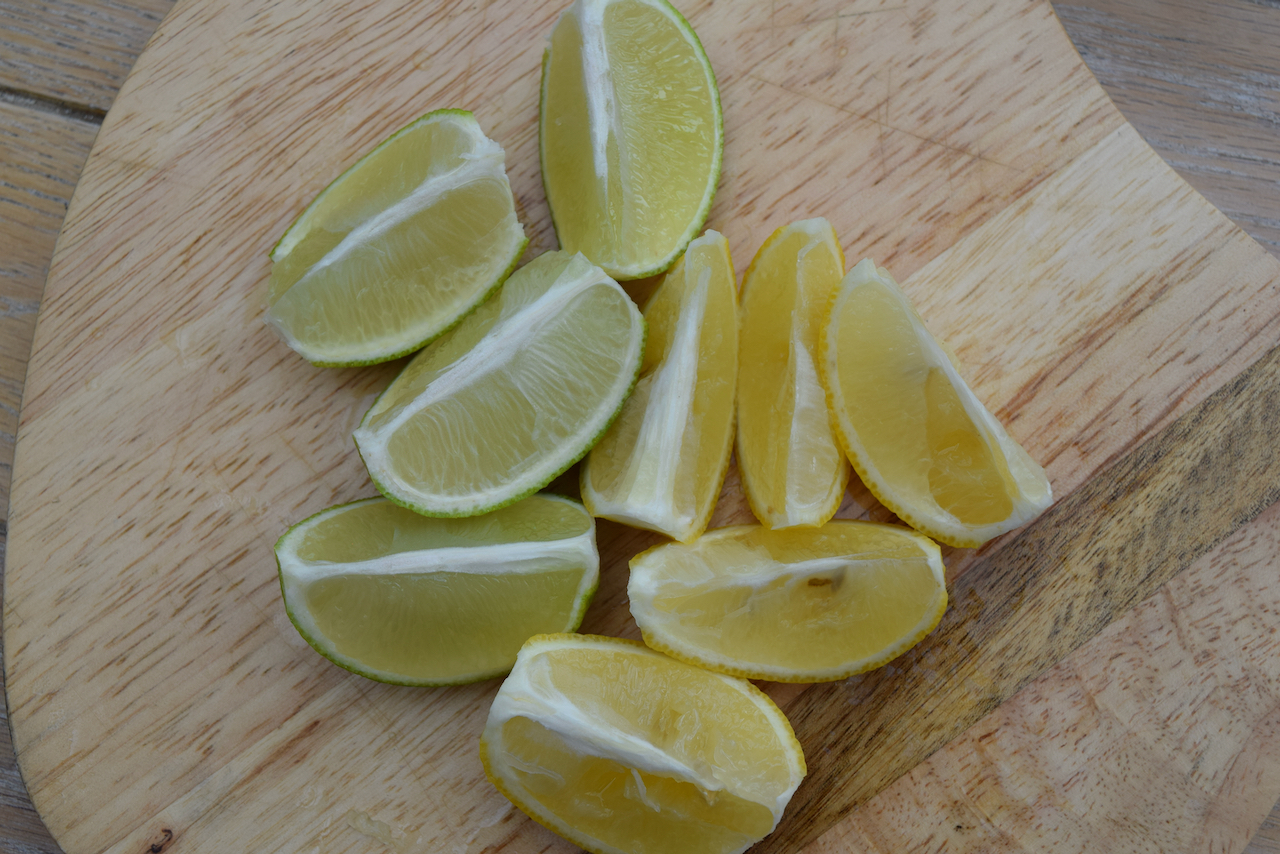 Add these to your chosen machine along with the caster sugar and around 200ml of water. I used slightly less water as I only have the small cup left on my Nutribullet as the big one cracked. It doesn't really matter as you are going dilute the juice mixture later. Process until the mixture looks frothy and well blended.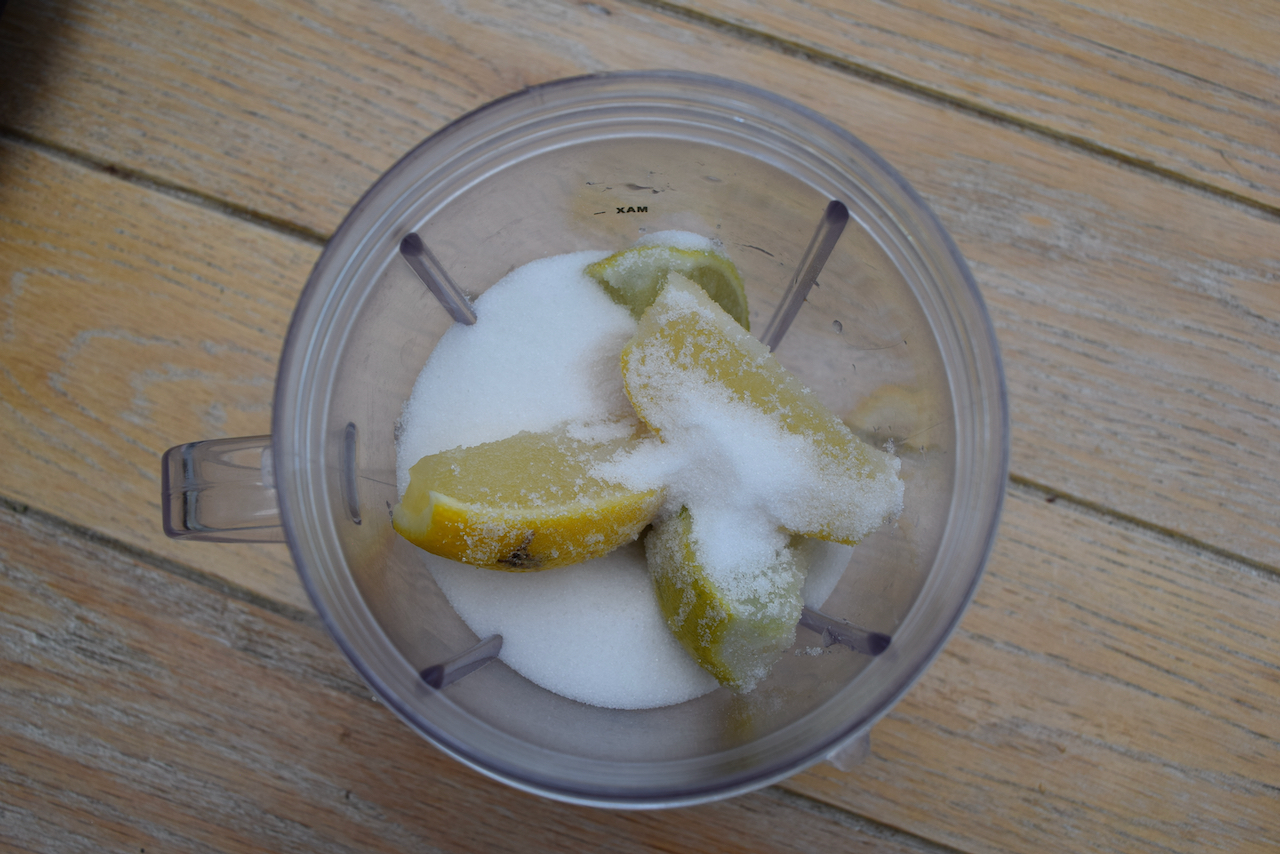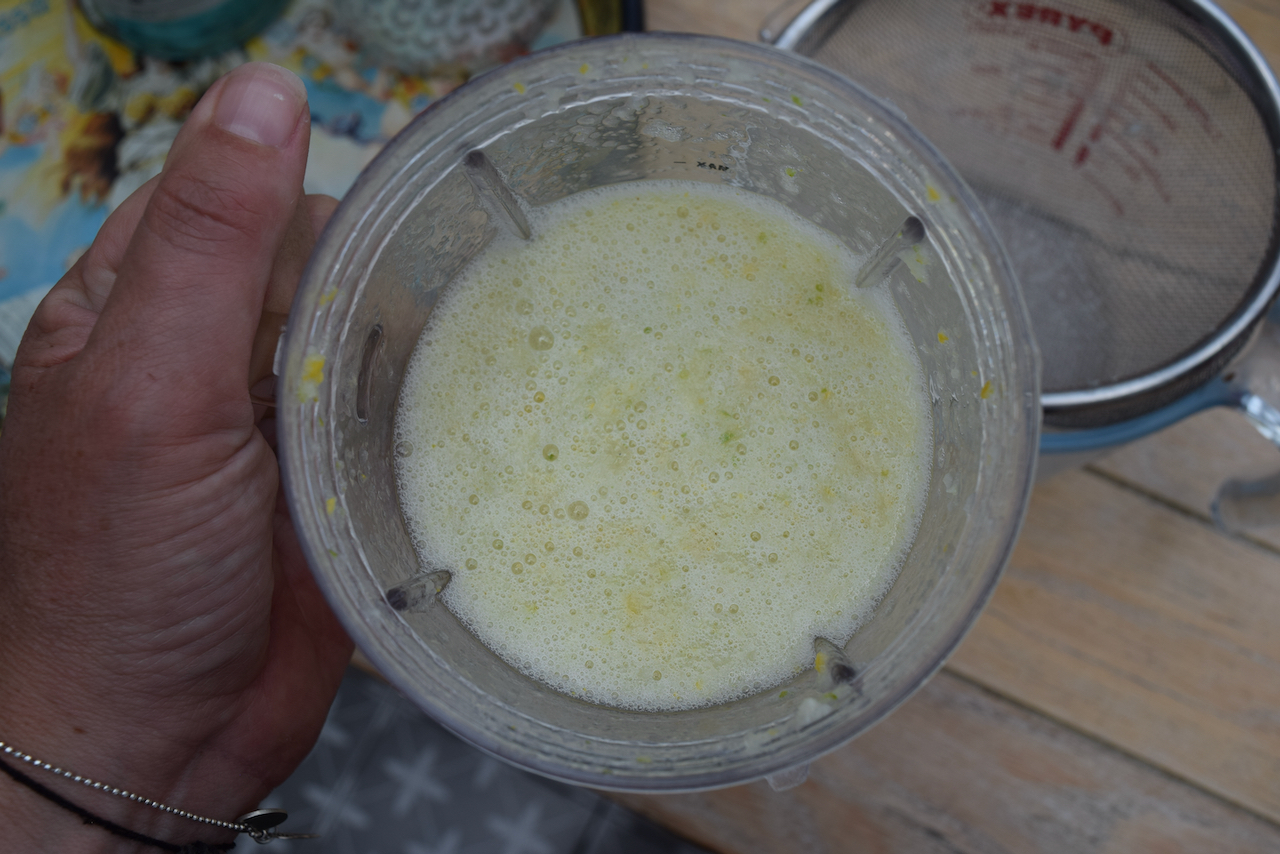 Strain the mixture through a sieve into a jug, pressing through any of the juice through the pulp.
Pour the Limonada base into a pretty jug and top up with water. Don't add the whole litre in one go, you may not need it all, depending on how juicy your fruit is. Add a little, stir, taste then add more water if necessary.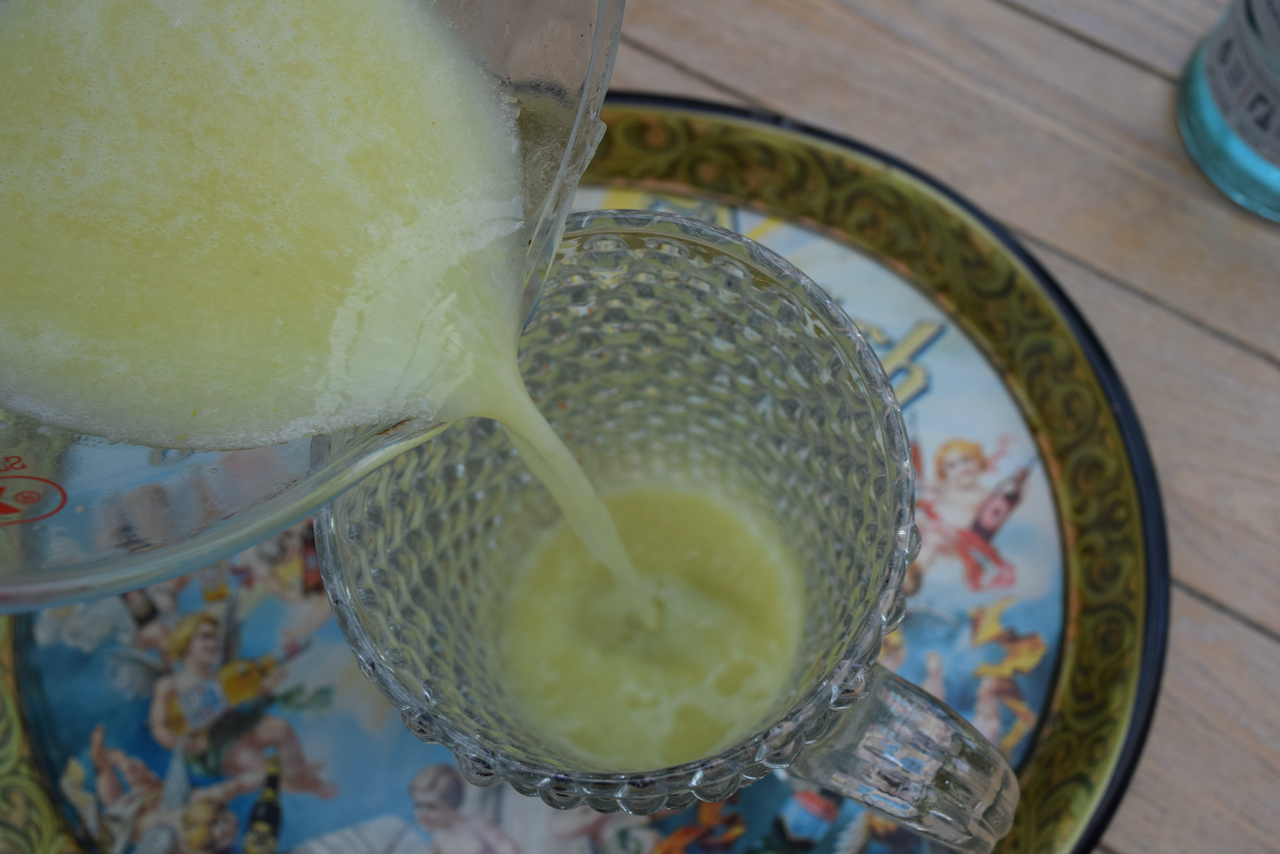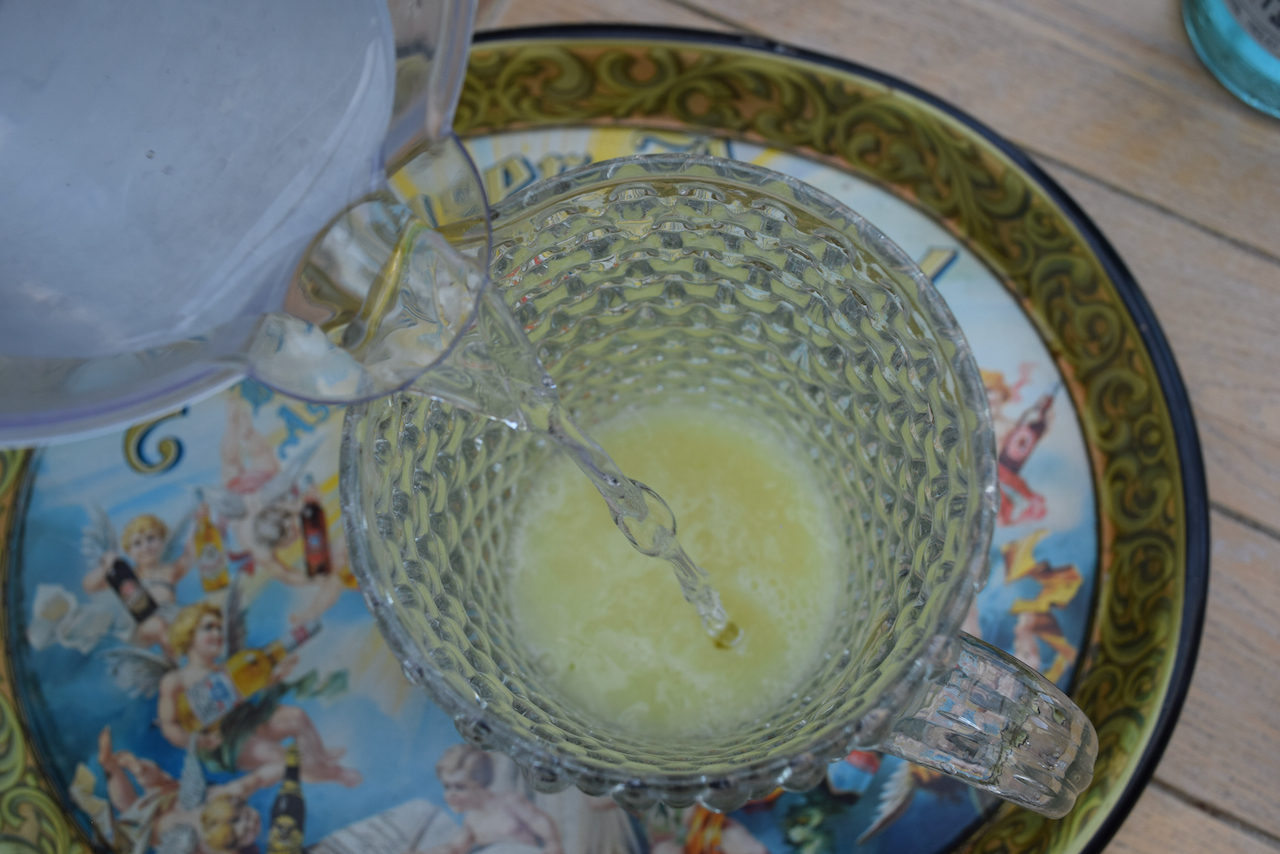 Add a large handful of ice to the jug then, if you're not adding Vodka, you're ready to serve. However, if you are, add some more ice to a small glass, add the shot of vodka, then top up with your limonada.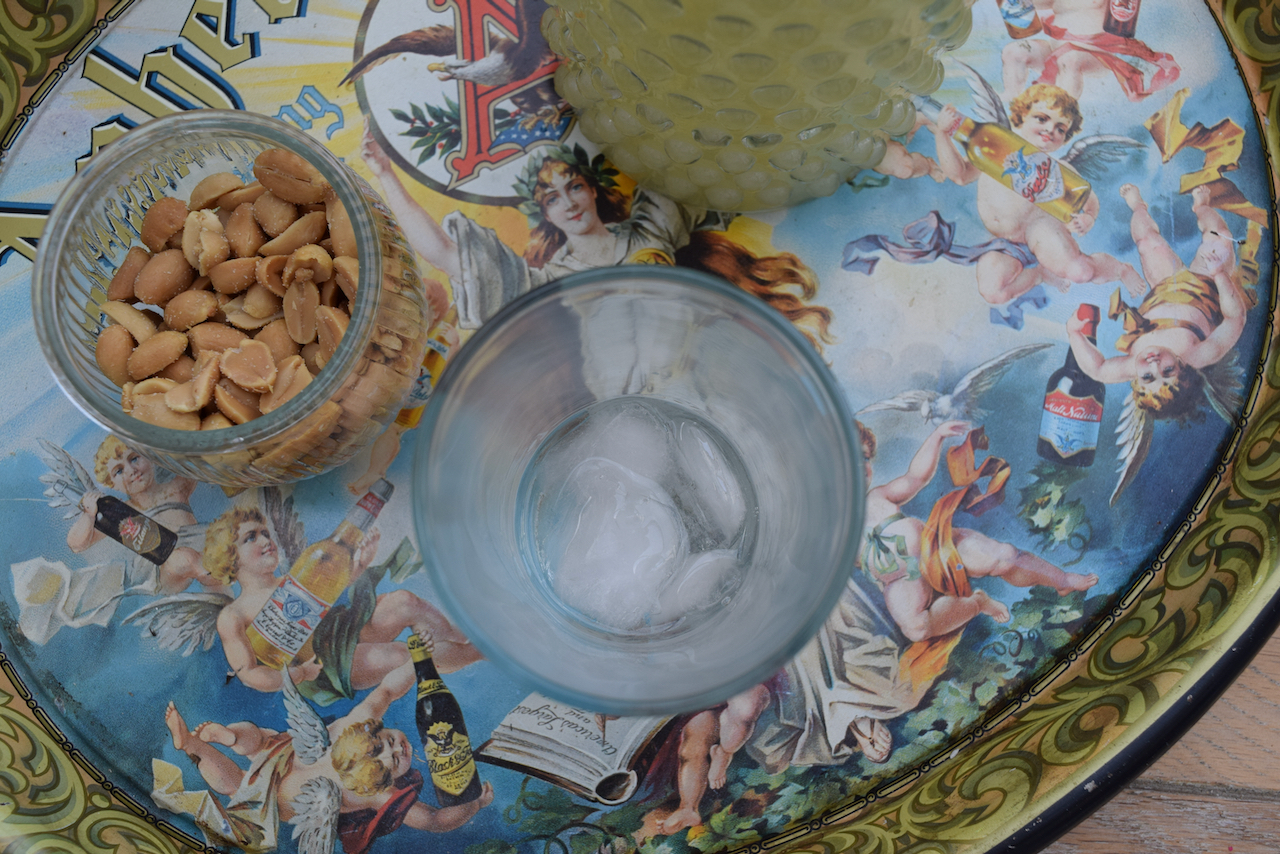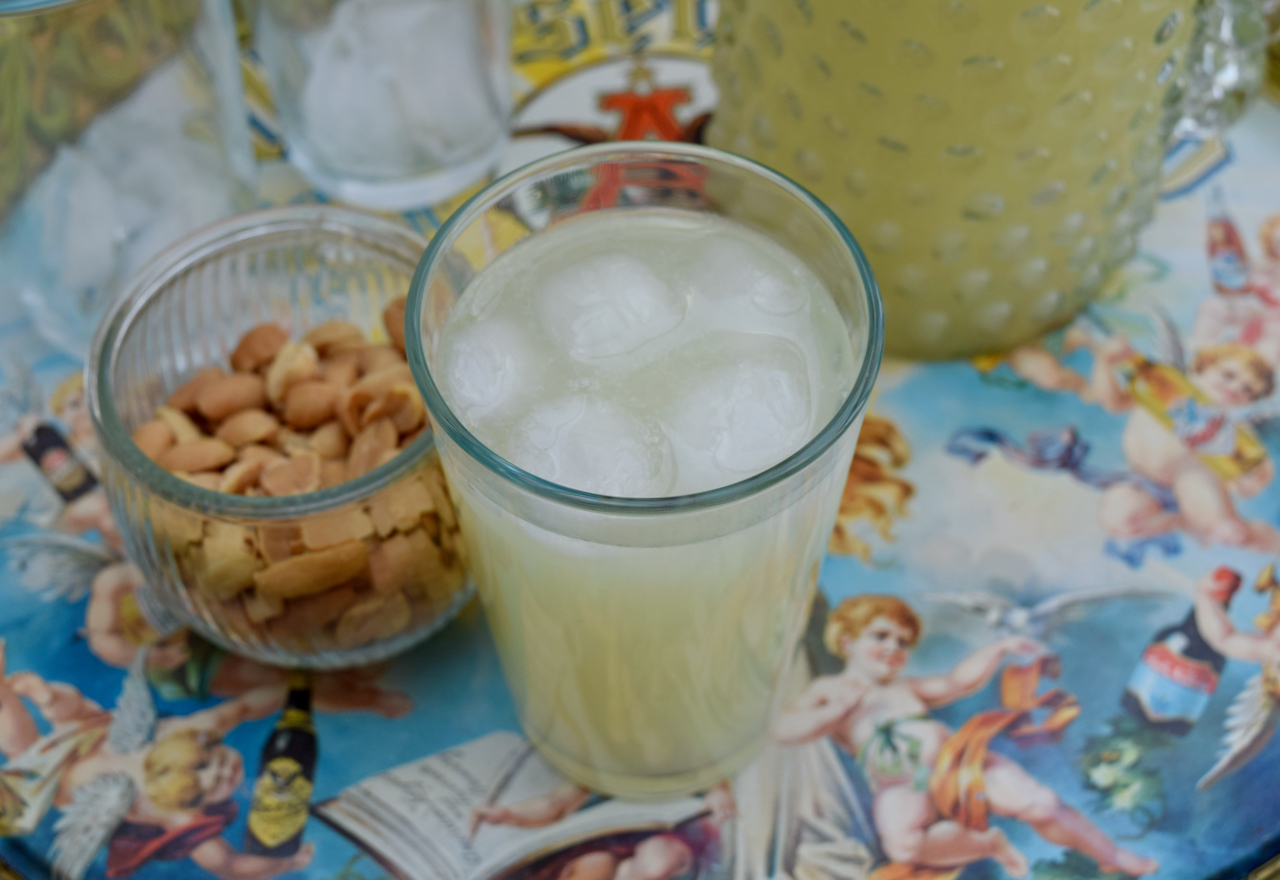 Stir, garnish with mint and/or a lemon or lime slice and you're ready to serve. This is so fresh and summery, the jug may not last as long as you think.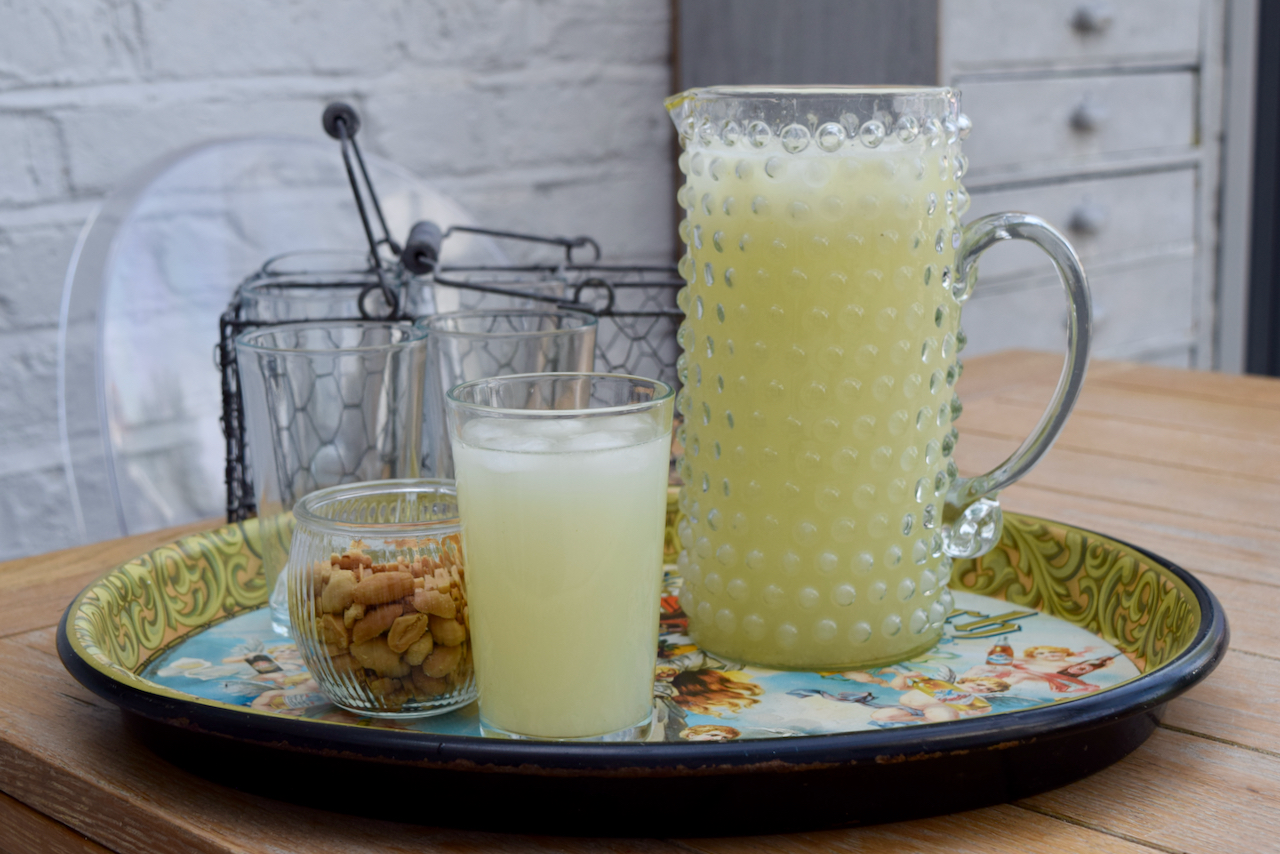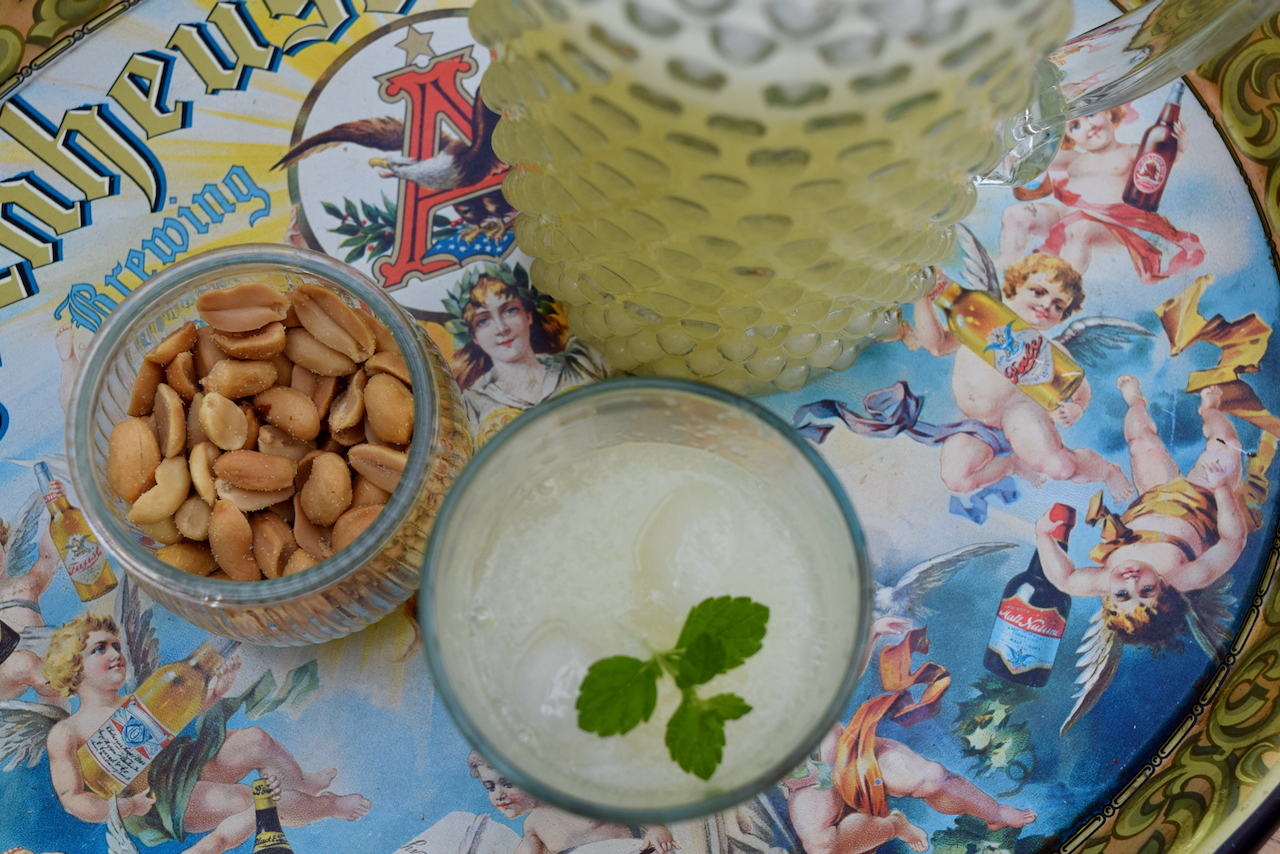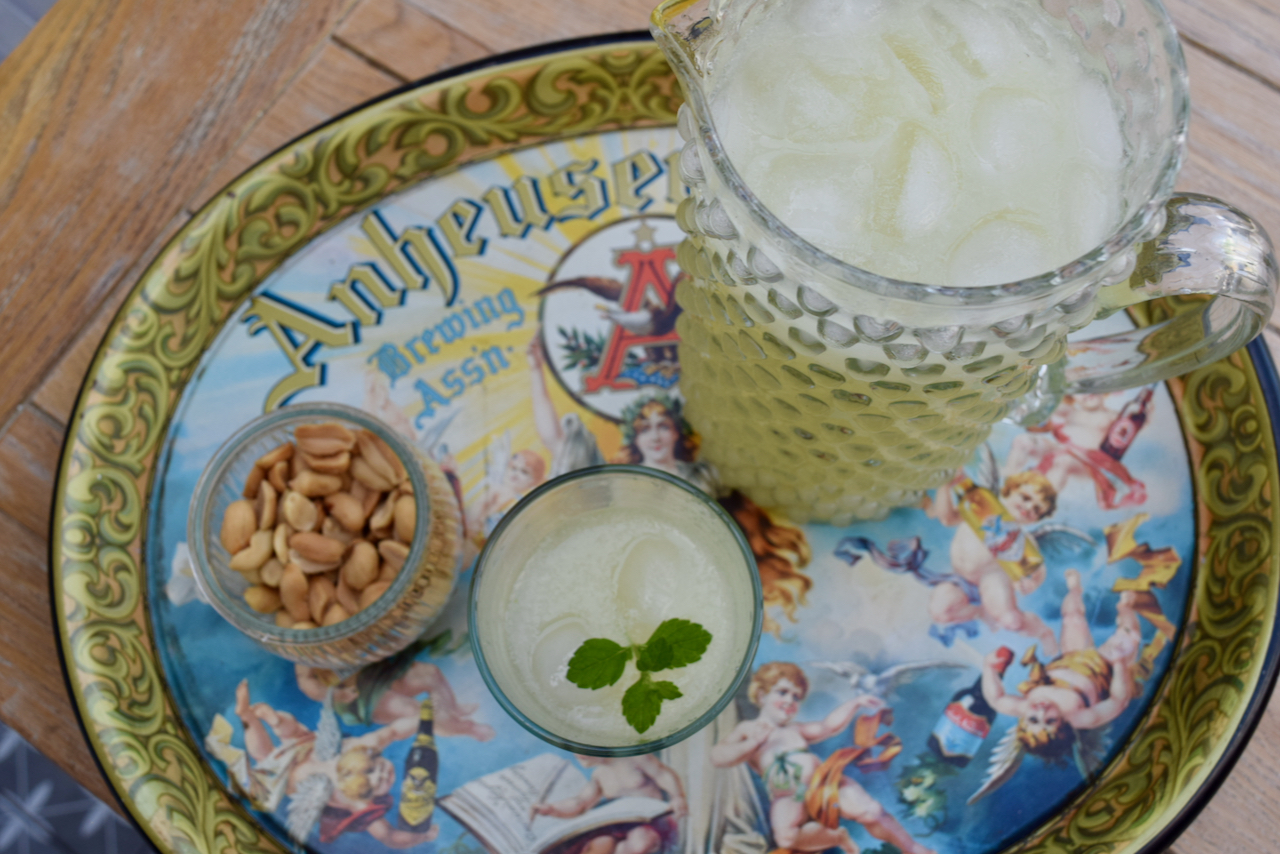 We have been having a lot of socially distant drinks parties lately, so it wouldn't kill me to have a week off with this lovely jug of Limonada. Sadly, I know when Friday evening rolls around a tiny splash of vodka may make its way into my glass.
Have a restful weekend.
Lucy x
Fresh Limonada with Vodka recipe
Makes a big jugful, at least 6 to 8 glasses
You will need a blender or Nutribullet
1 lemon and 1 lime, or 2 lemons or 2 limes, unwaxed organic would be best
115g caster sugar
900ml to 1000ml water, to taste
Ice
40ml vodka, per glass
Mint or lemon or lime slices to garnish
Take your lemon and lime, or just lemons or just limes and slice off the ends, quarter and remove any pips. Leave the skin on.
Add these to your blender with the caster sugar and about 200ml water. Process until the mixture is frothy and blended. Strain through a metal sieve into a jug. pressing through the juice. Top up with the rest of the water, to taste, you may not need the whole litre, stir and taste as you go along. Stir again and add a generous handful of ice. If you're not adding vodka, this Limonada is now ready to serve.
As a cocktail, for each glass, add more ice, 40ml vodka and top up with the Limonada. Garnish with a sprig of mint or lemon or lime wedge, sip and feel so refreshed.
The Limonada is best drunk on the same day, as it may turn bitter if left too long.