Vietnamese Pork Patties Recipe
Mince recipes are a staple in our house. They're good value, quick and tasty. Beef, turkey, veal or pork mince are brilliant staples and I love them all. This Vietnamese Pork Patties recipe has become a firm favourite in our house, well with Ben and Clyde at least, George would never be so adventurous as to eat something with green bits in it.  I've never even been to Vietnam, but their food heritage is one I have visited before. These Vietnamese Pork Patties are so good, and tons cheaper than the cost of a flight.
Hooray for another one-ish bowl recipe. The fragrant additions to your pork, including lemongrass, garlic and coriander are simply squelched together and the patties are grilled to golden perfection. These goodies are then served with rice, steamed greens and a delicate Nuoc Cham dressing. This is an easy addition made with sugar, garlic, lime, chilli and fish sauce. Drizzle this on your patties and rice for a sharp, sweet, salty hit. Should you prefer to serve these as a nibbly first course, make your patties into smaller balls and serve the dressing as a dip. Either way, these are *eek* moist little meaty morsels whipped up in no time, for huge reward. A big thank you to Keeping Up with the Holsbys for the inspiration for this dish, it's a total keeper.
Given the current state of our finances, a trip to Vietnam to sample these in person is unlikely, so for the moment, I'll have to suffice with turning the heating up and wearing shorts to recreate the full experience.
I know sherry doesn't scream Asia, but I didn't have rice wine to hand, so this makes the perfect substitute. Likewise, I hate throwing away unused herbs and spices, so I always keep these jars of garlic, ginger and lemongrass to hand, along with the 400 other jars sitting on the top shelf of my fridge. They keep for ages and are great substitutes when you don't have fresh.
These take so little time to make, make a plan for cooking them around your rice and any greens you would like to serve them with, then pre heat your grill to medium high. Take a large bowl and add your pork mince, chopped spring onions and coriander. These are rustic *or at least mine were* so don't worry too much about the calibre of your chopping.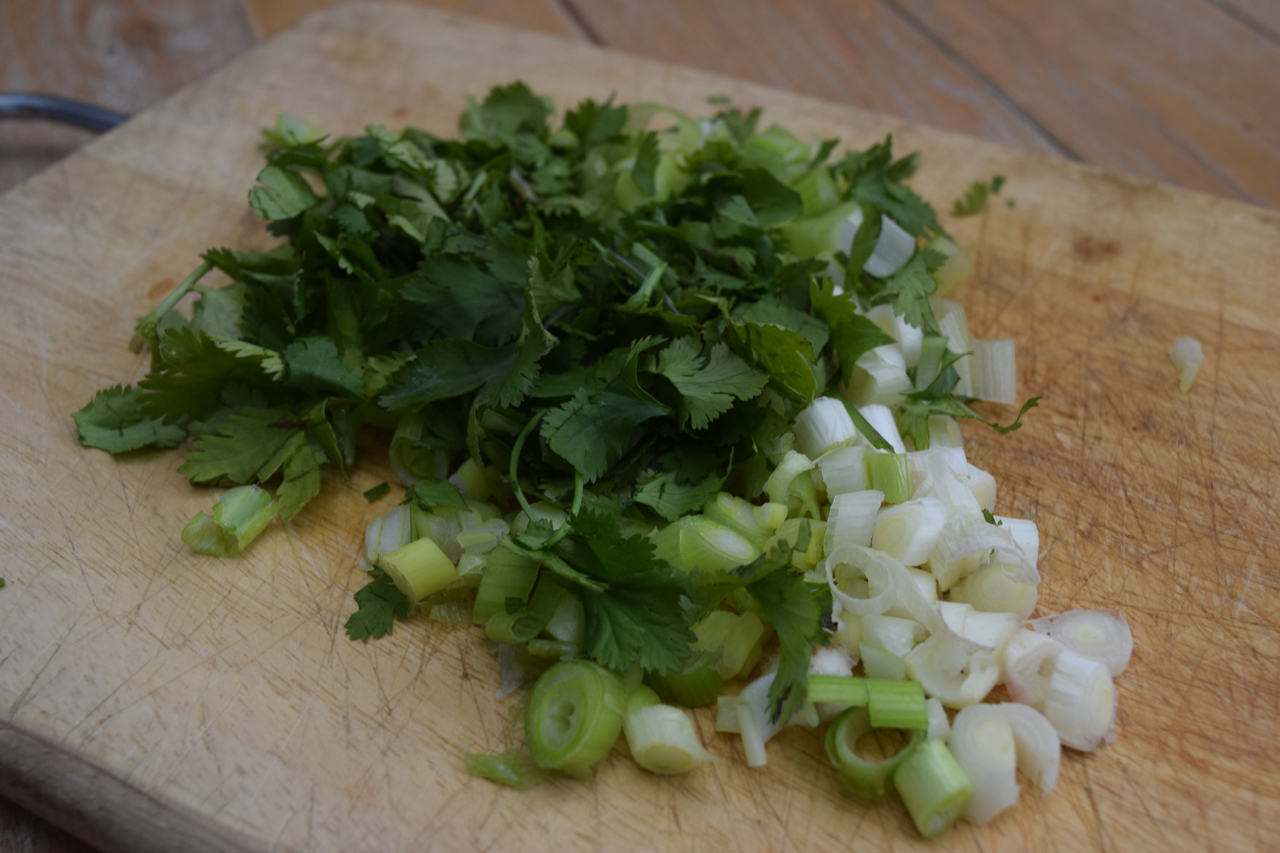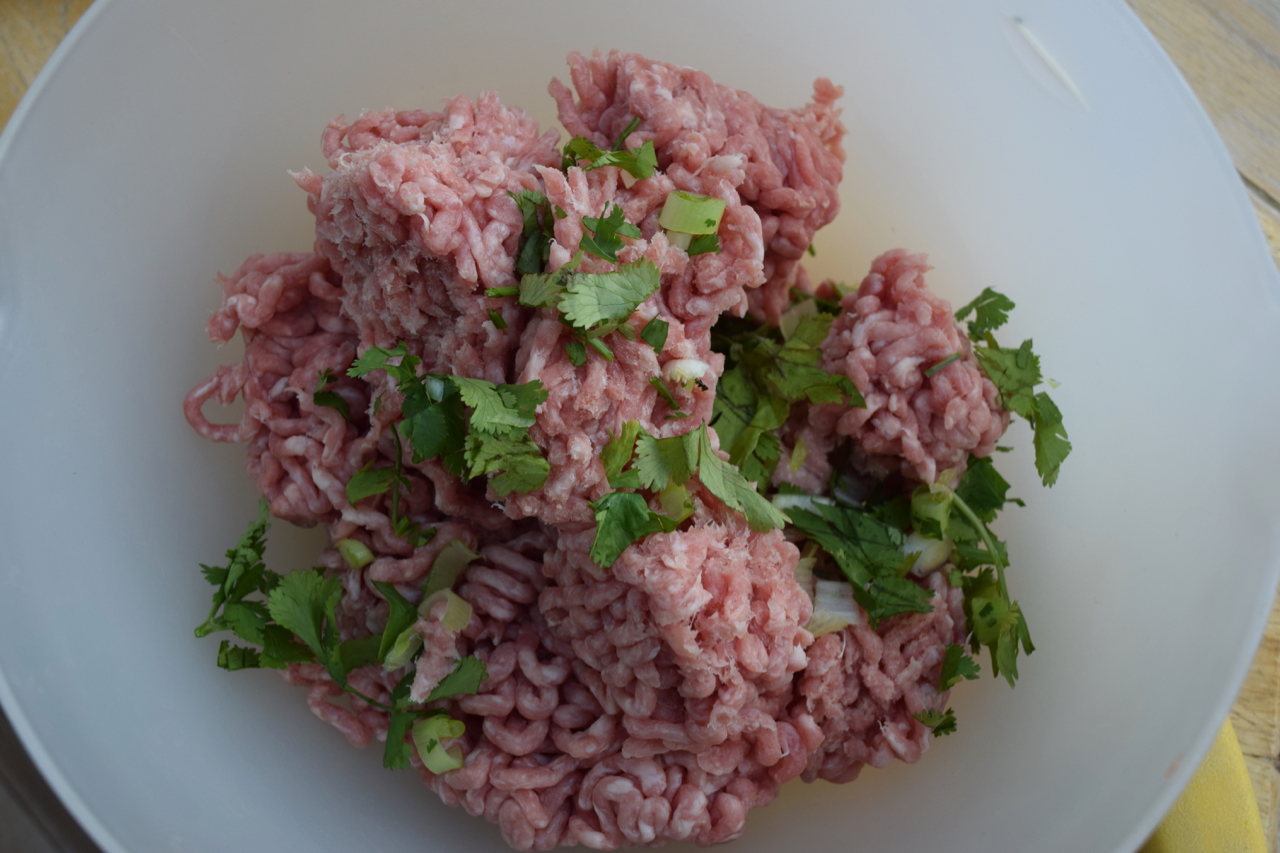 Next, add all the exciting bits. The lemongrass, ginger, garlic, sherry, fish sauce and sweet chilli sauce. Then finally, some pepper and an egg.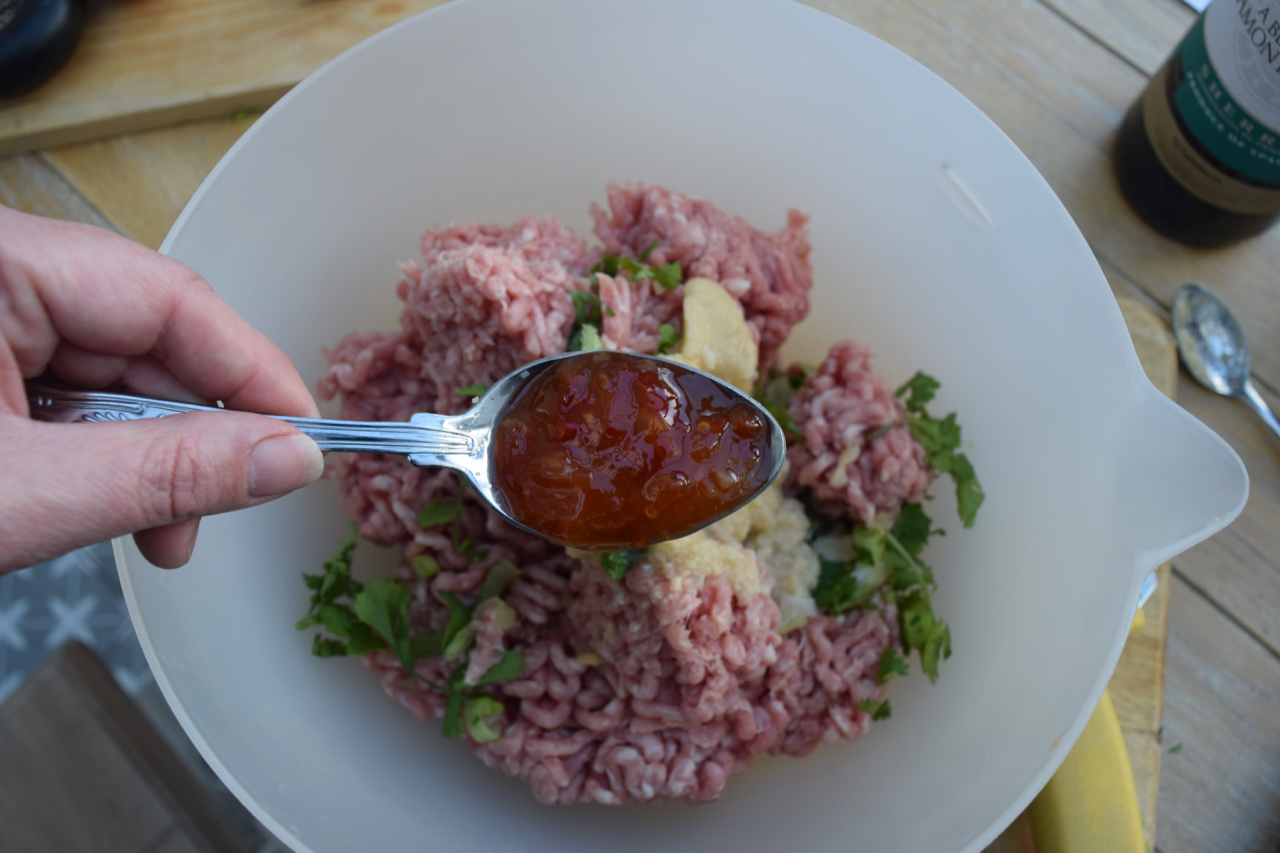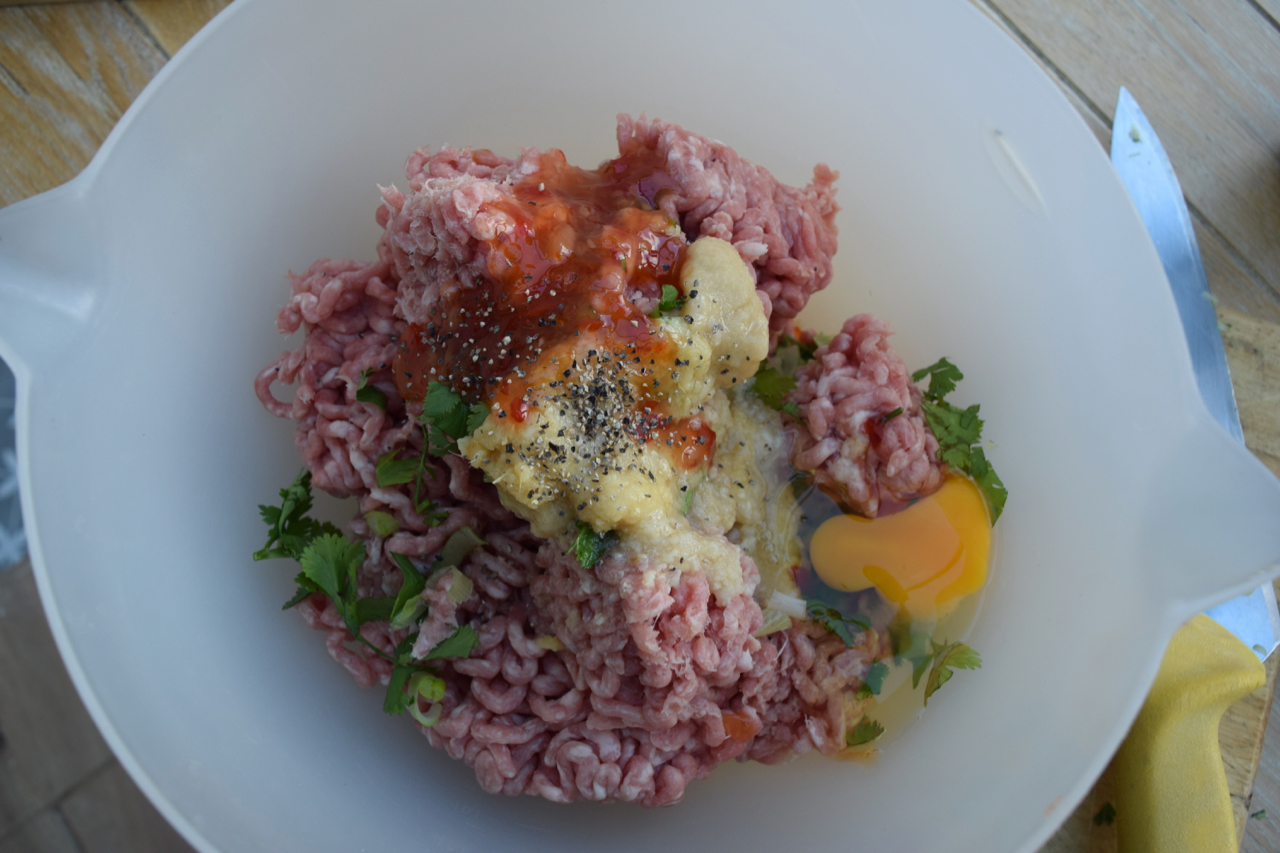 Now, removing all rings and possibly your watch, if you are a particularly messy person, go in with your hands and squidge the whole lot together, incorporating all the fragrant ingredients together into one great big bowlful of porky goodness.
Shape this into around 16 patties, each one the size of a mini burger. Place them onto your grill rack; notice I lined mine with foil as I hate having to scour a grill pan on top of all the other bloody washing up I do when I'm blogging.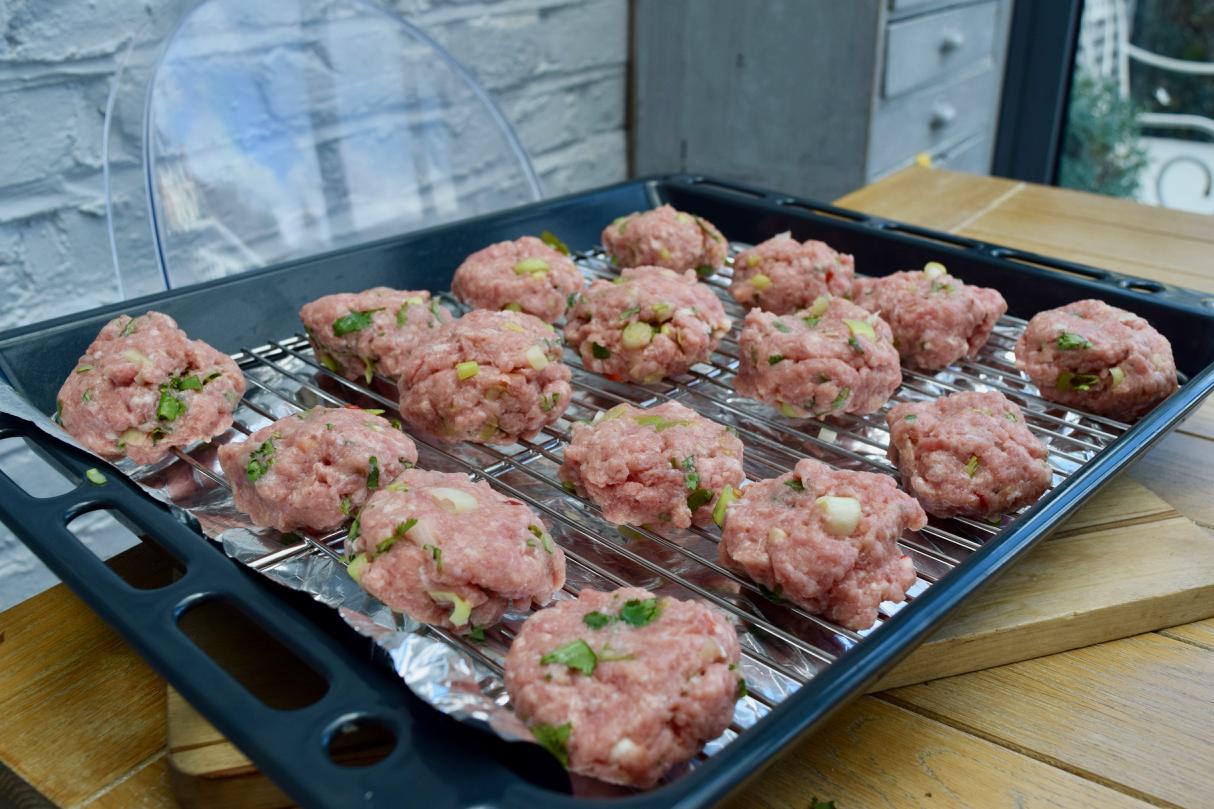 Grill the patties for around 10 minutes on each side. They will be perfect once golden, piping hot, cooked through and smelling so good you could eat them all there and then from the tray.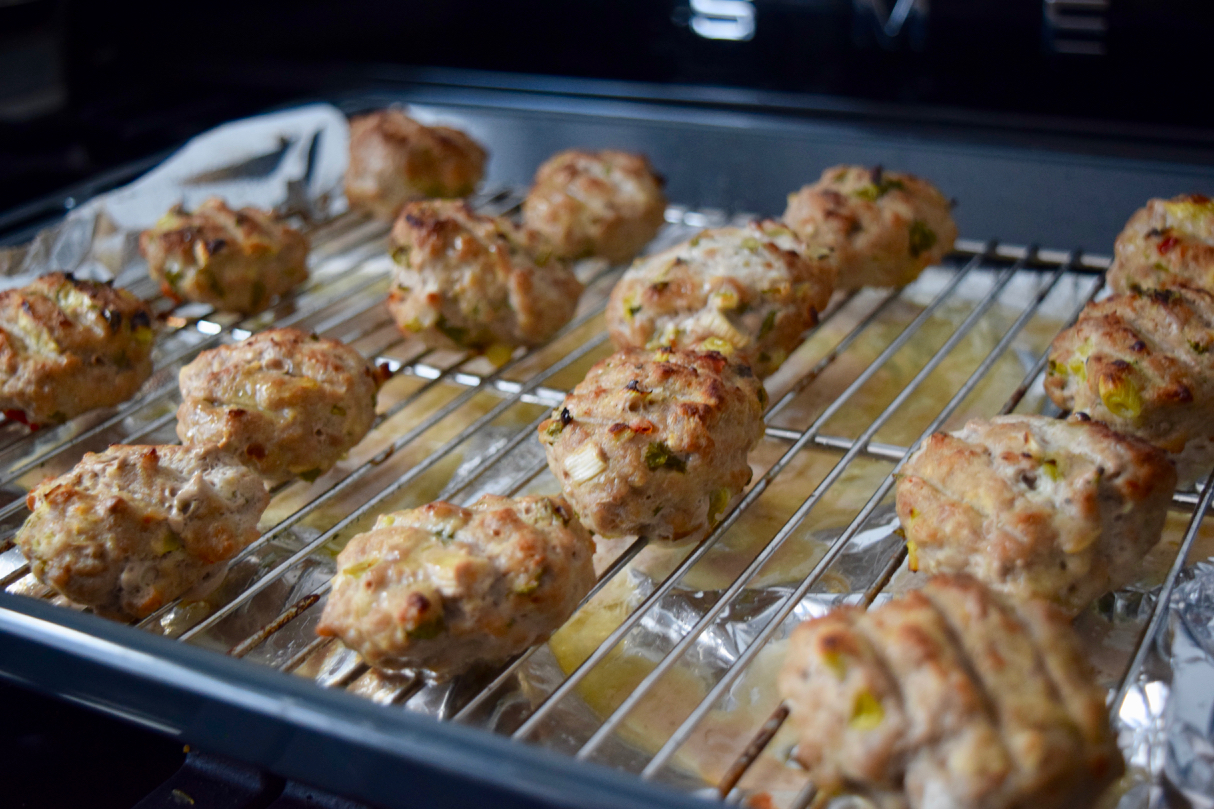 While these are grilling make the Nuoc Cham dressing. This involves simply stirring together some warm water, caster sugar, lime juice, fish sauce, garlic and as little or as much chopped red chilli as you can bear. Ensure the sugar has dissolved then pop to one side until you are ready to serve.
Once your patties are cooked, plate up some rice and your chosen steamed greens then add 3 to 4 patties, appetite dependent. Dress liberally with the Nuoc Cham dressing for added zing.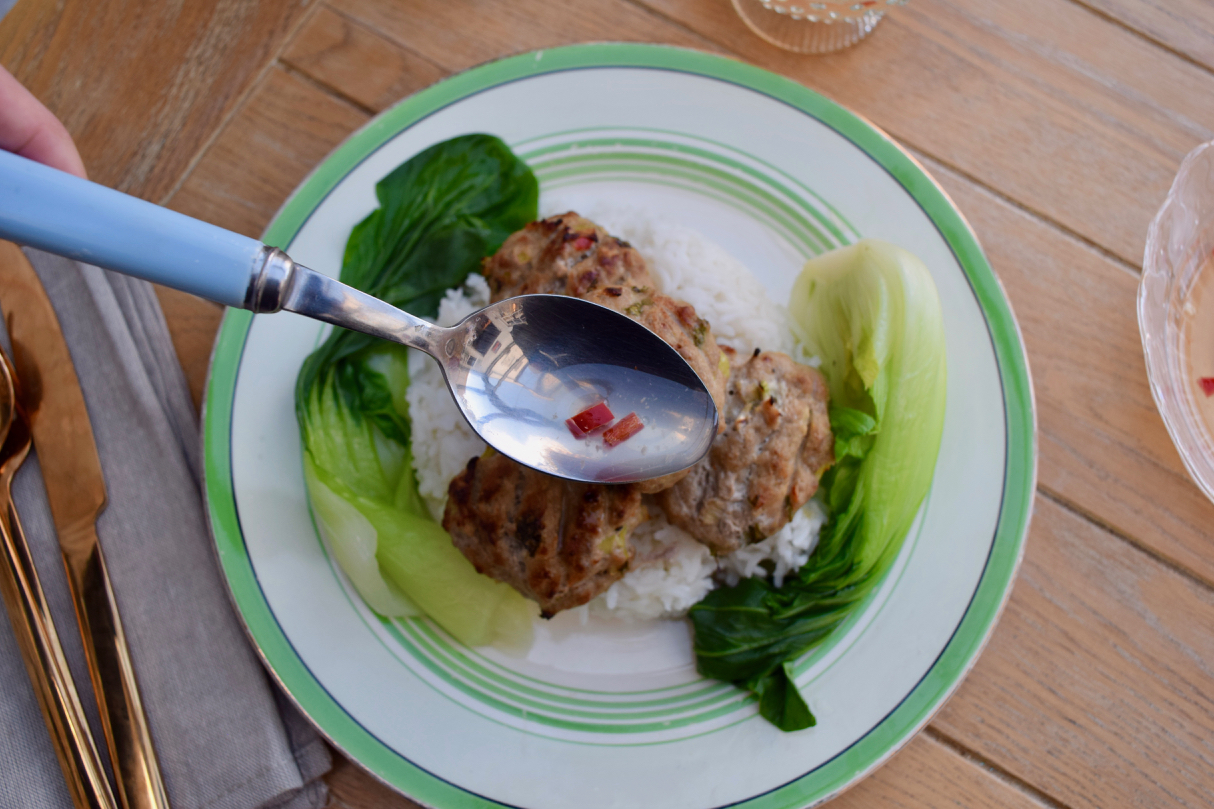 Garnish with a flourish of fresh coriander and now you're ready to be rewarded with a super tasty, super speedy dinner.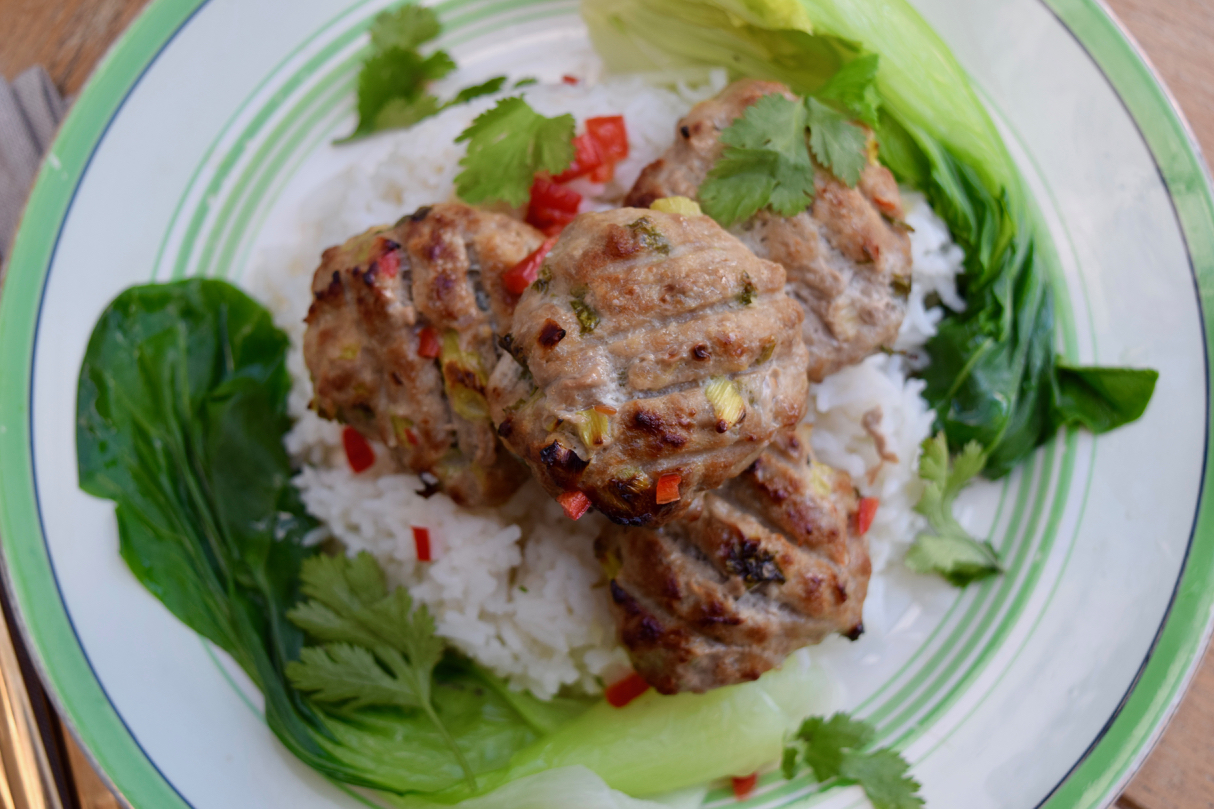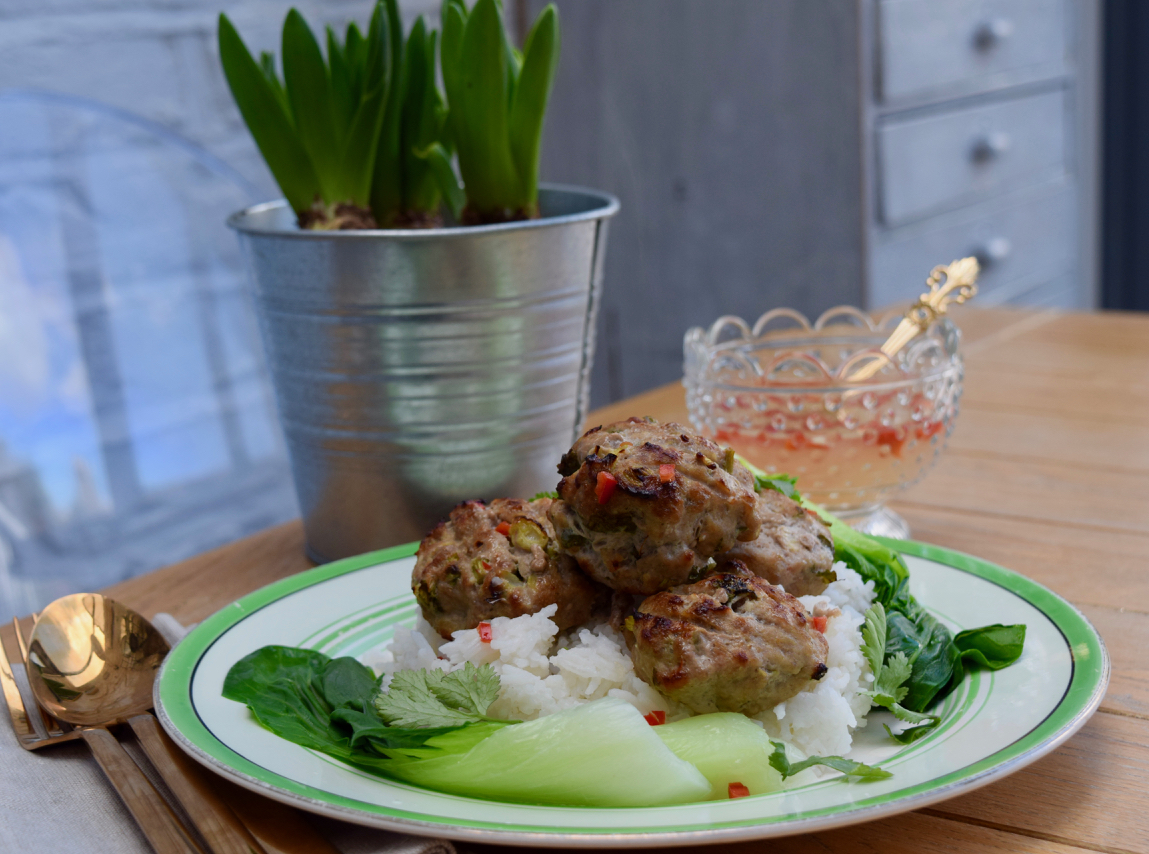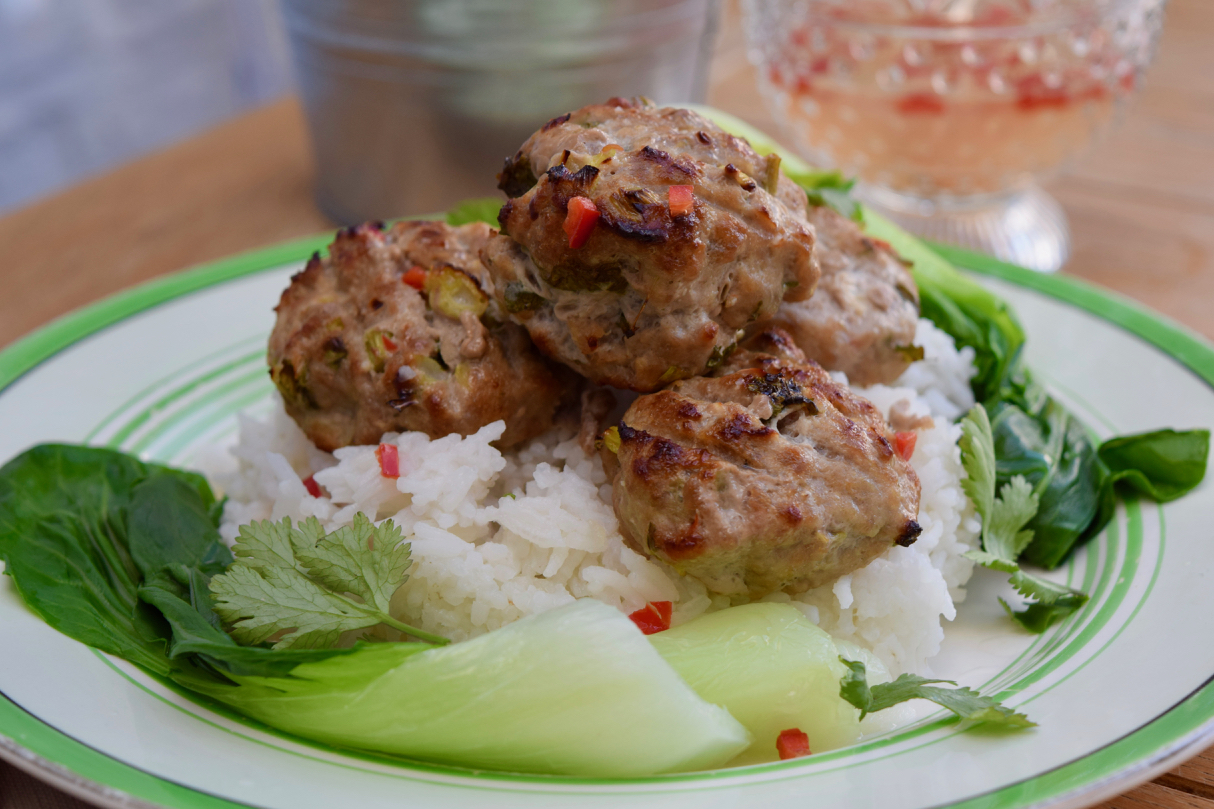 Can I draw your attention away from my wonderful Vietnamese Pork Patties for a moment so you can admire my new plate. Much to Clyde's disappointment, I went on a charity shop forage and came back with 4 plates and a glass cake stand. Our house is now starting to resemble an equipment hire warehouse, but I just can't help myself. And now back to the lovely recipe; it's so good, fragrant with a tiny bit of spice. Fresh for the start of spring, whenever that may be.
Lucy x
Vietnamese Pork Patties Recipe
Serves a generous 4, six as a first course
Pork Patties
800g pork mince
4 spring onions, finely chopped
1 tablespoon lemongrass, freshly chopped, or from a jar
1 tablespoon ginger, freshly chopped or from a jar
1 tablespoon garlic, crushed, or from a jar
1 tablespoon fish sauce
1 tablespoon sherry, or rice wine
2 tablespoons sweet chilli sauce
1 egg
A generous pinch or grinding of black pepper
Nuoc Cham dressing 
6 tablespoon fresh lime juice
3 tablespoons fish sauce
50g caster sugar
125ml warm water
1 garlic cloves, crushed
1/2 to 1 fresh chilli, finely chopped
Rice, pak choi, fresh coriander, soy to serve
Pre heat your grill to medium high and line your grill pan.
Take a large bowl and add the pork, spring onions, coriander, lemongrass, ginger, garlic, fish sauce, sherry, sweet chilli sauce, egg and black pepper. Go in with your hands and give the whole lot a thorough mix.
Mould the mixture into small patties, the size of a mini burger, and place on the rack on your grill pan. I made around 16. Place under the hot grill for 10 minutes on one side, turn then cook for a further 8 to 10 minutes or until cooked through, golden and piping hot.
For the Nuoc Cham dressing, mix the lime, fish sauce, sugar, warm water, garlic and fresh chilli and stir well until the sugar is dissolved. Pour into a bowl or jar. This will keep in the fridge for a couple of weeks.
To serve place 3 to 4 patties onto some rice and pak choi and generously dress with the Nuoc Cham dressing, serving more at the table if you wish.