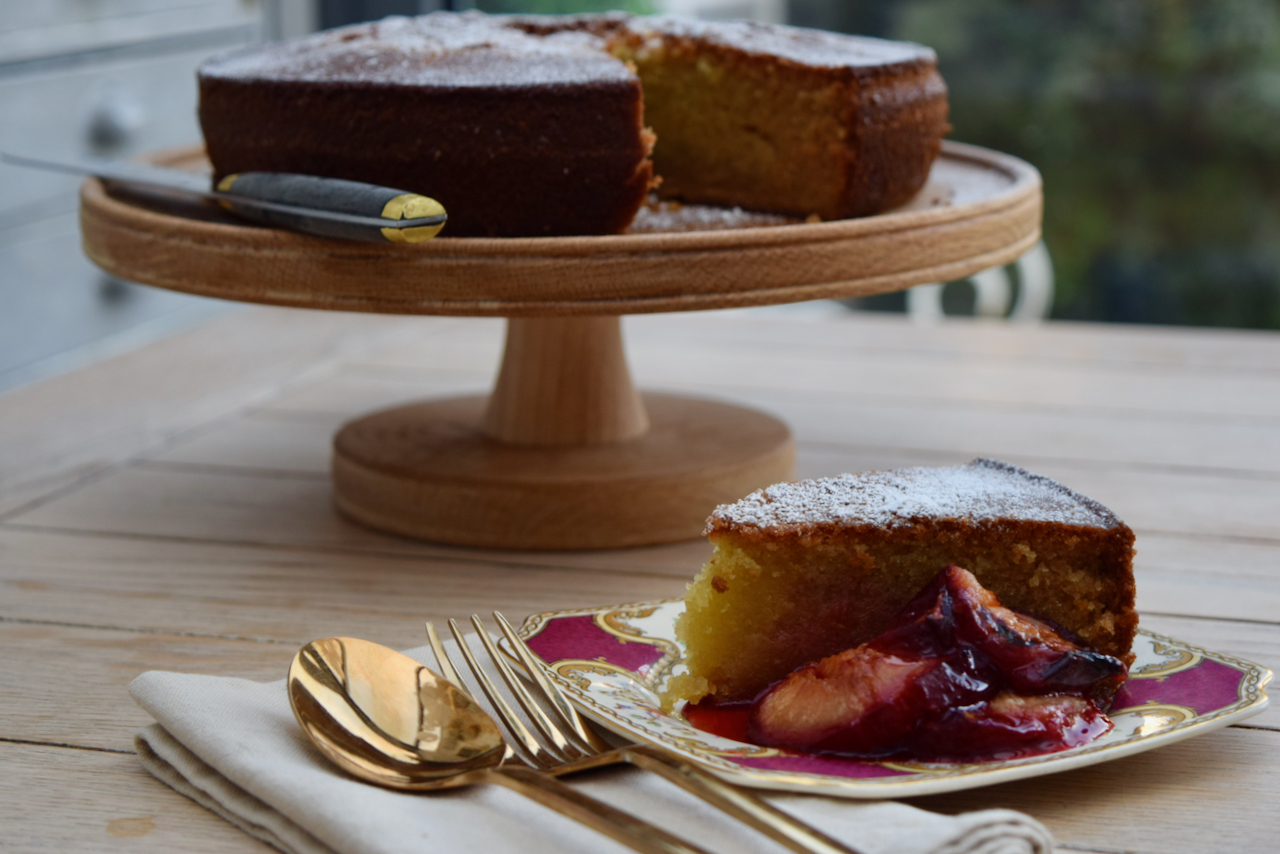 One Bowl Olive Oil Cake with Roasted Plums recipe
This cake is right up my street for untold reasons; a simple sponge is one of my favourite things to eat, I loathe washing up and when entertaining I would much rather be with my friends drinking than being chained to the stove. This One Bowl Olive Oil cake is embarrassingly simple but incredibly *eek* moist and tasty and alongside Roasted Plums, it's an impressive dessert, with minimal kerfuffle.
Olive oil brings so much to this cake; the aforementioned moisture, a subtle flavour complemented by a more than generous slug of orange liqueur and a dense but oddly airy crumb. The plums, also orange laced, add sourness to the rich cake and I could eat the whole batch in one sitting. Even though it's simple, olive oil cake makes an brilliant, make-well-in-advance, pud for entertaining.
Dust off your favourite bowl, and get going on this cake, no need to even put on your washing up gloves.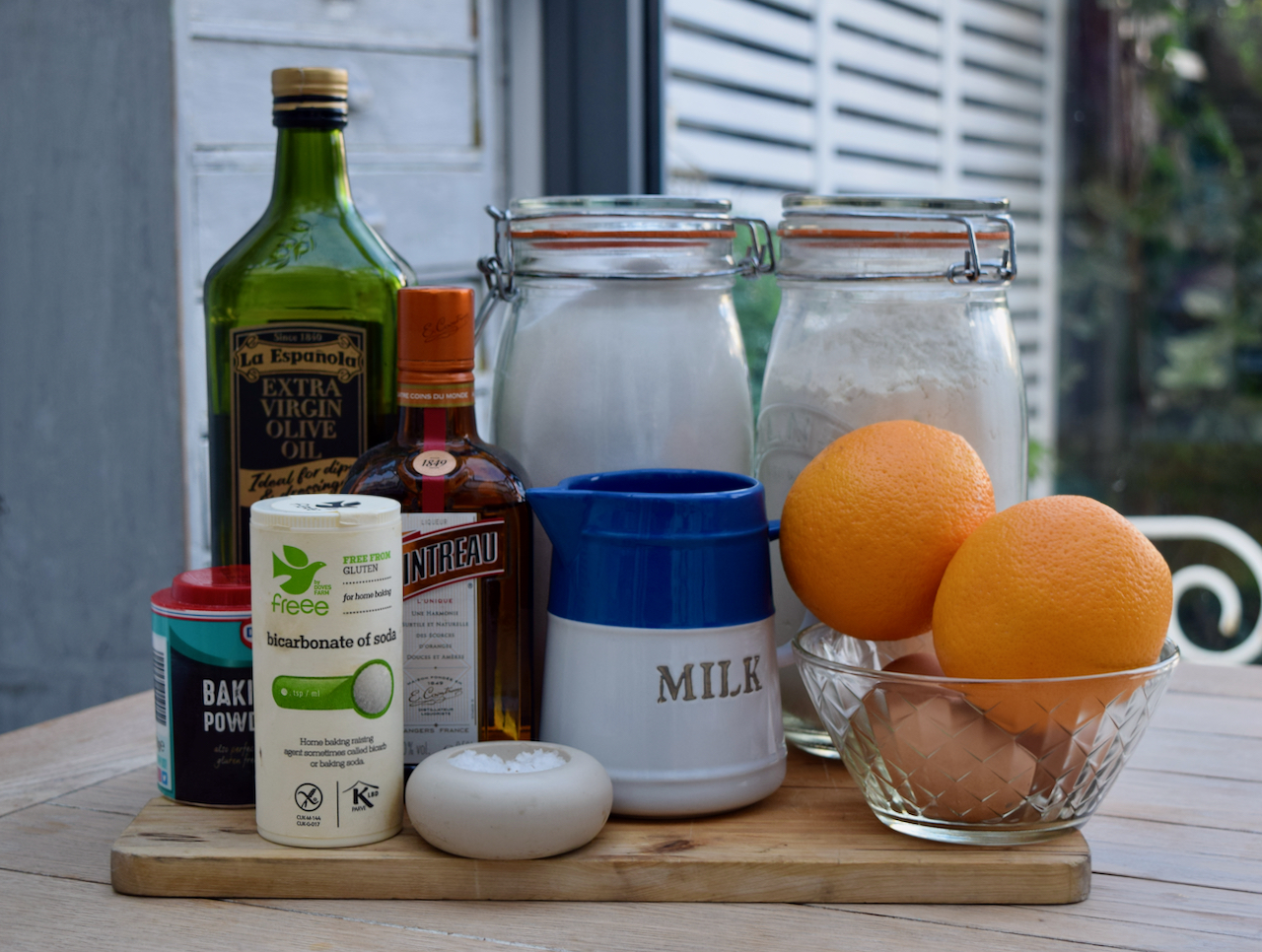 There's so much flavour in this cake, how can it not be a winner? You could even help yourself to a shot of Cointreau to make the whole baking experience go with more of a swing. My olive oil is not too strong, but still flavourful, the original recipe suggests using an oil you would be happy to use in a salad dressing.
I started with my plums. Pre heat your oven to 160 degrees which will work well with the cake baking later. I used two punnets as I can never have too many roasted plums; halve and stone them then lay cut side up in a roasting tin. Scatter over the zest of an orange then pour on its juice. Drizzle generously with runny hunny then roast for 30 to 35 minutes.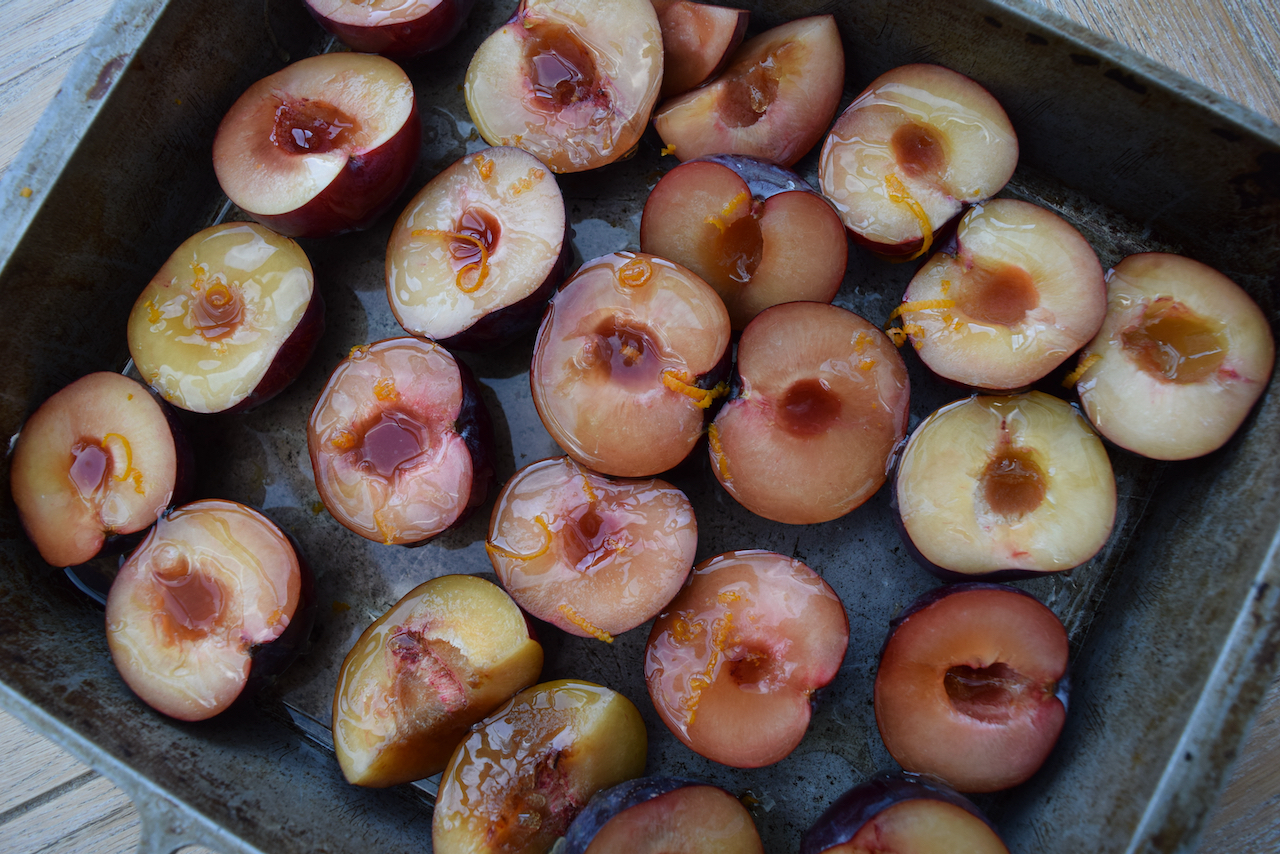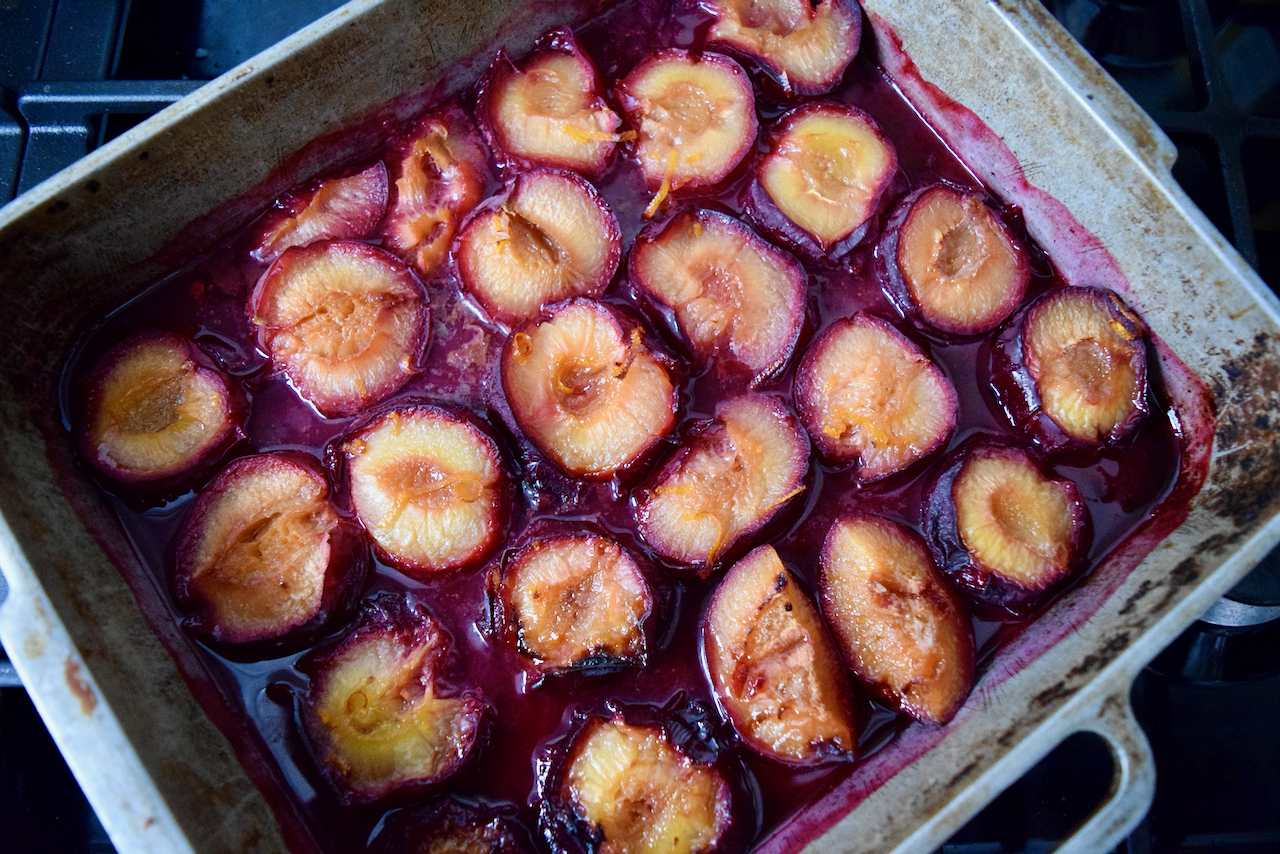 These jammy, soft, sweet and sour beauties can, once cooled, be popped into a bowl, covered and kept for later.
For the cake, measure your flour, caster sugar, salt, baking powder and bicarb. Give these a whisk to remove any lumps and to combine.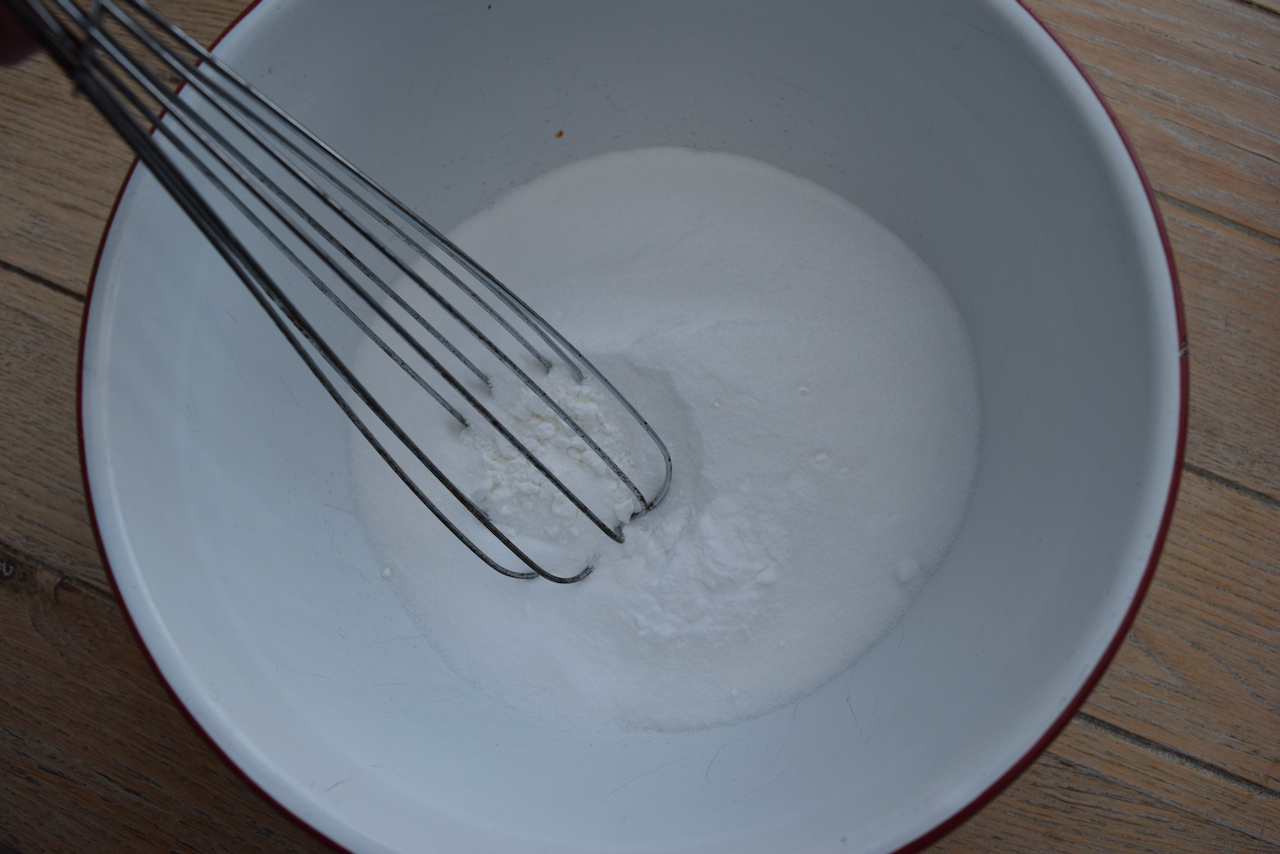 Now I know this is technically another bowl, but you could do this in the bowl of your scales if being pedantic is your thing.
Next up are the liquid ingredients in a big bowl. Pour in your chosen olive oil, milk, orange juice and zest and orange liqueur. Crack in 3 eggs and whisk until the batter is smooth.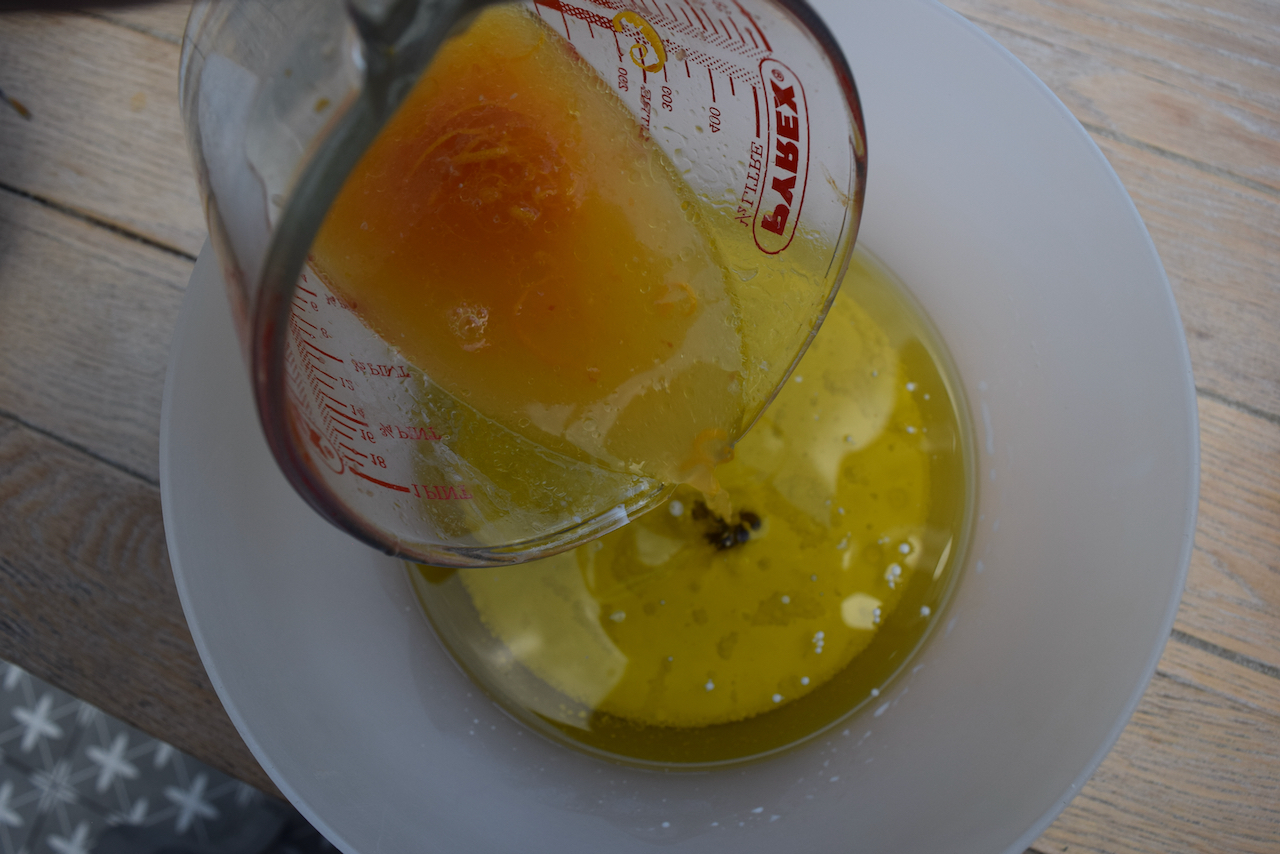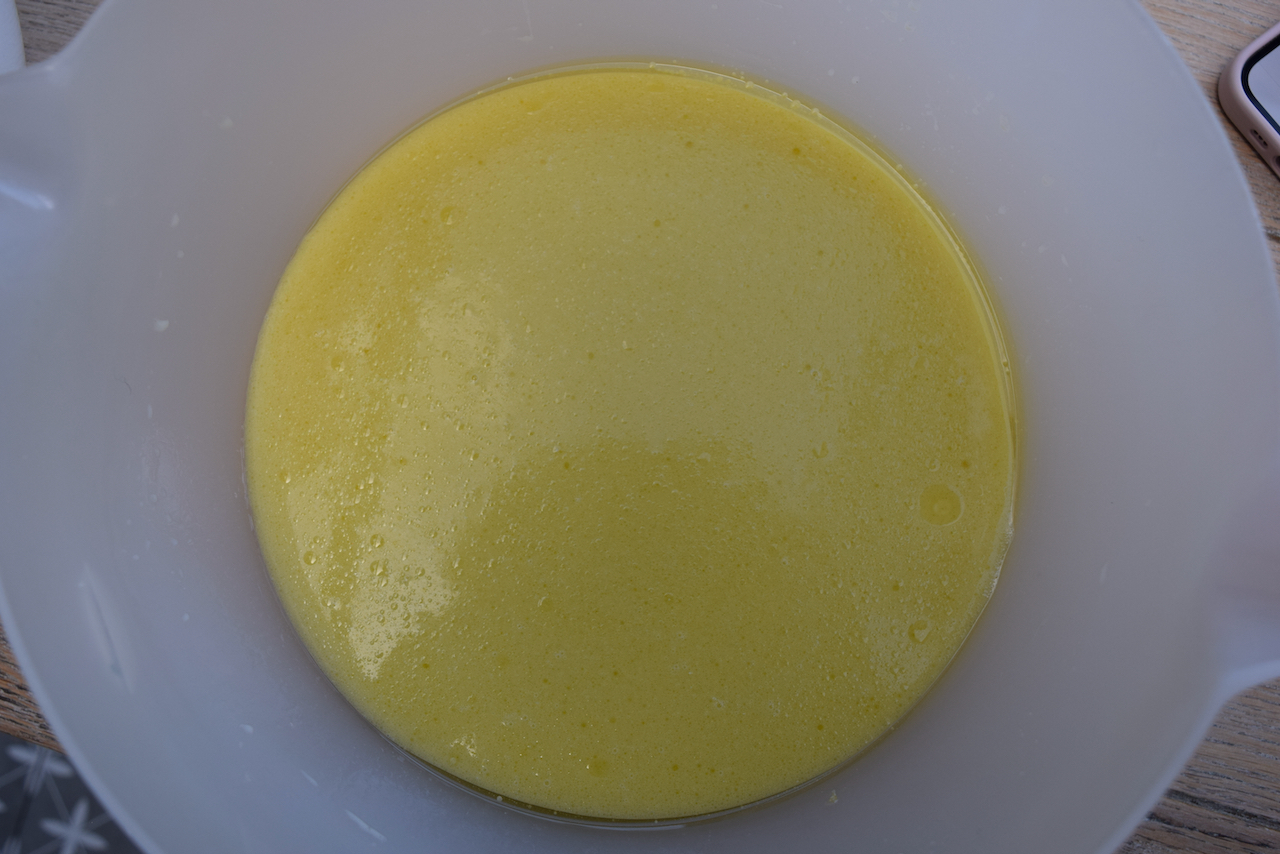 Tip the dry ingredients into the wet and whisk until just combined, but making sure you don't have any floury lumps.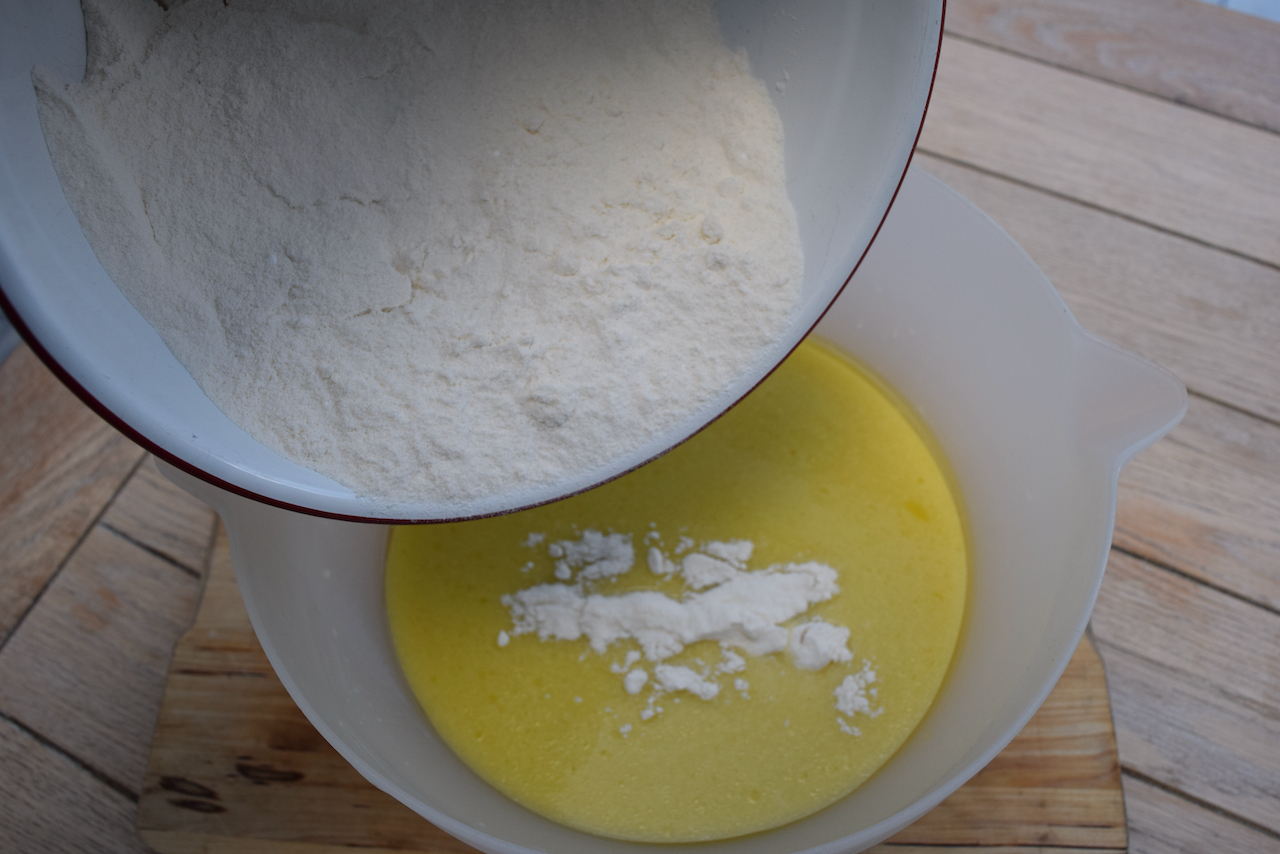 Pour into your buttered tin and bake for an hour.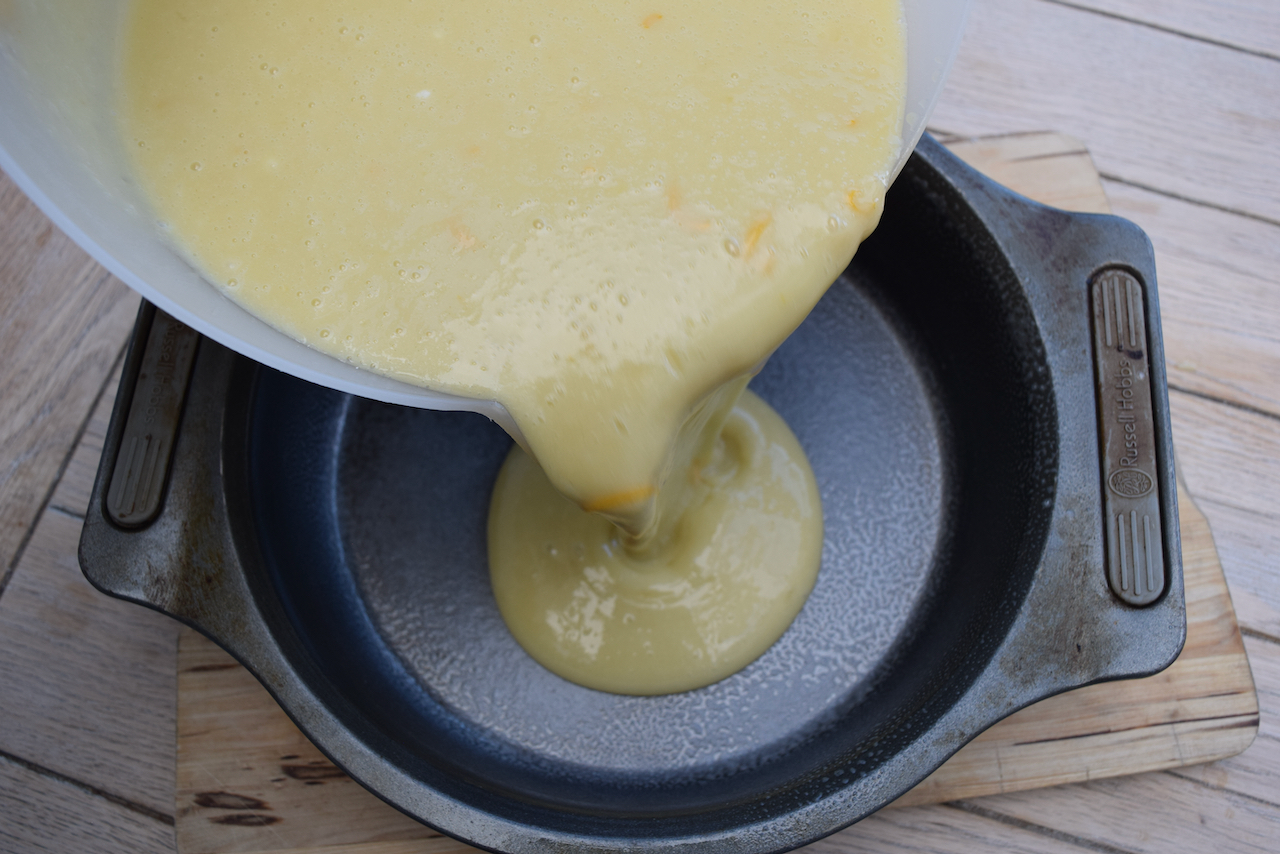 The olive oil cake is ready when it's golden and a skewer comes out clean when poked in the middle.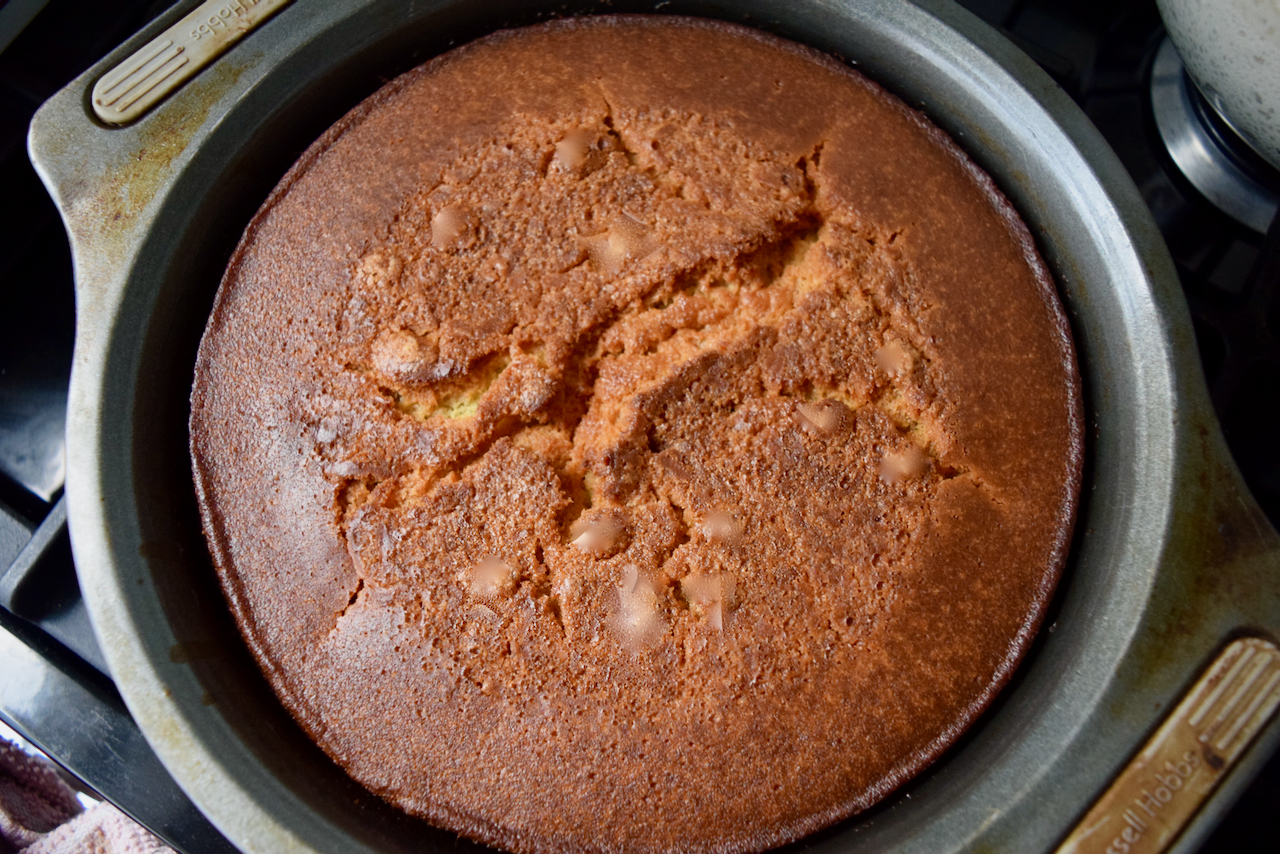 You can turn this out after a 10 minute cool and serve warm, or turn out and serve at room temp later. I was desperate to get amongst my cake, so served warm, with a dusting of icing sugar, in generous slices, with the orange plums and plenty of their juices. Add cream and or ice cream for even more deliciousness.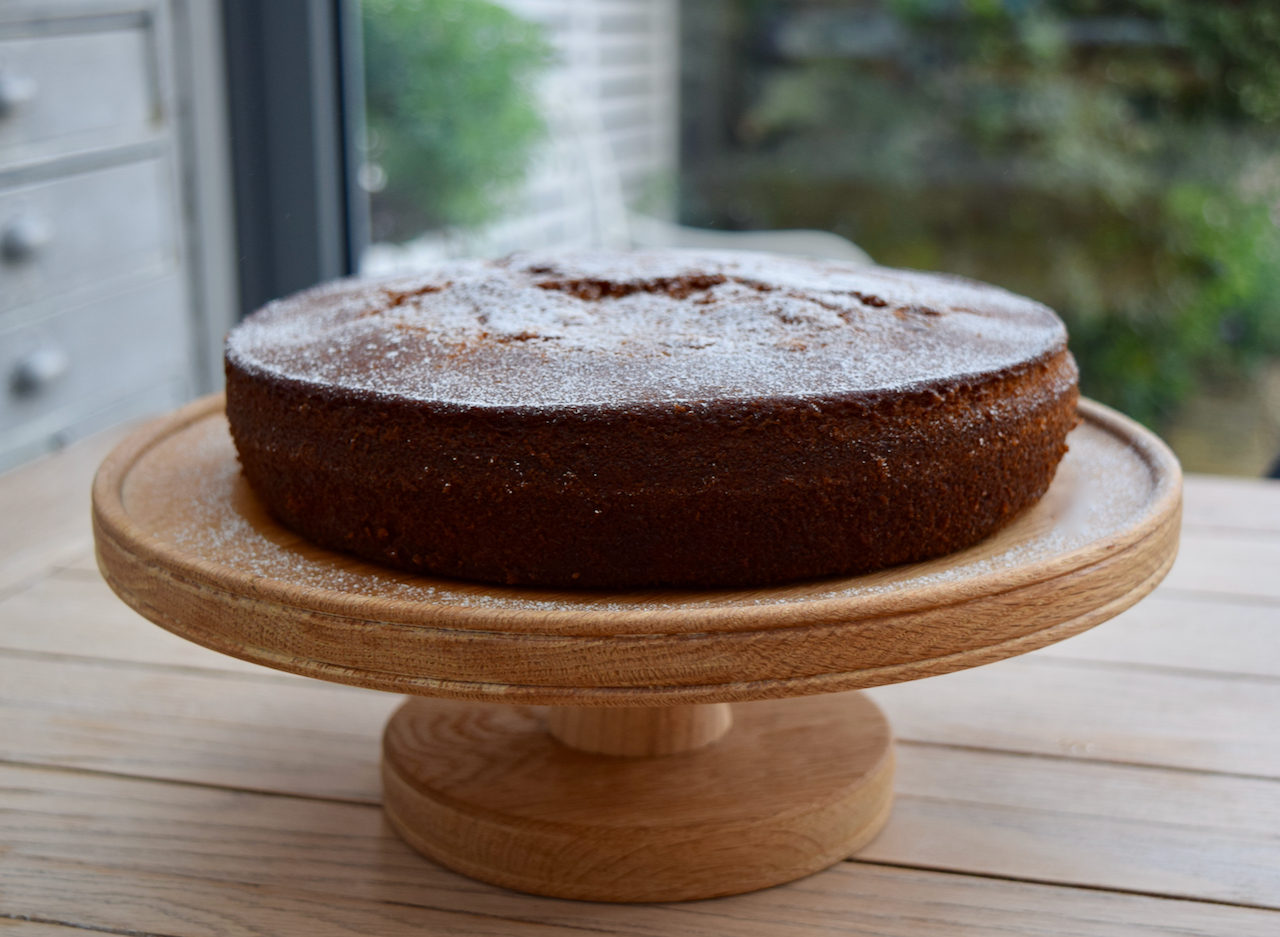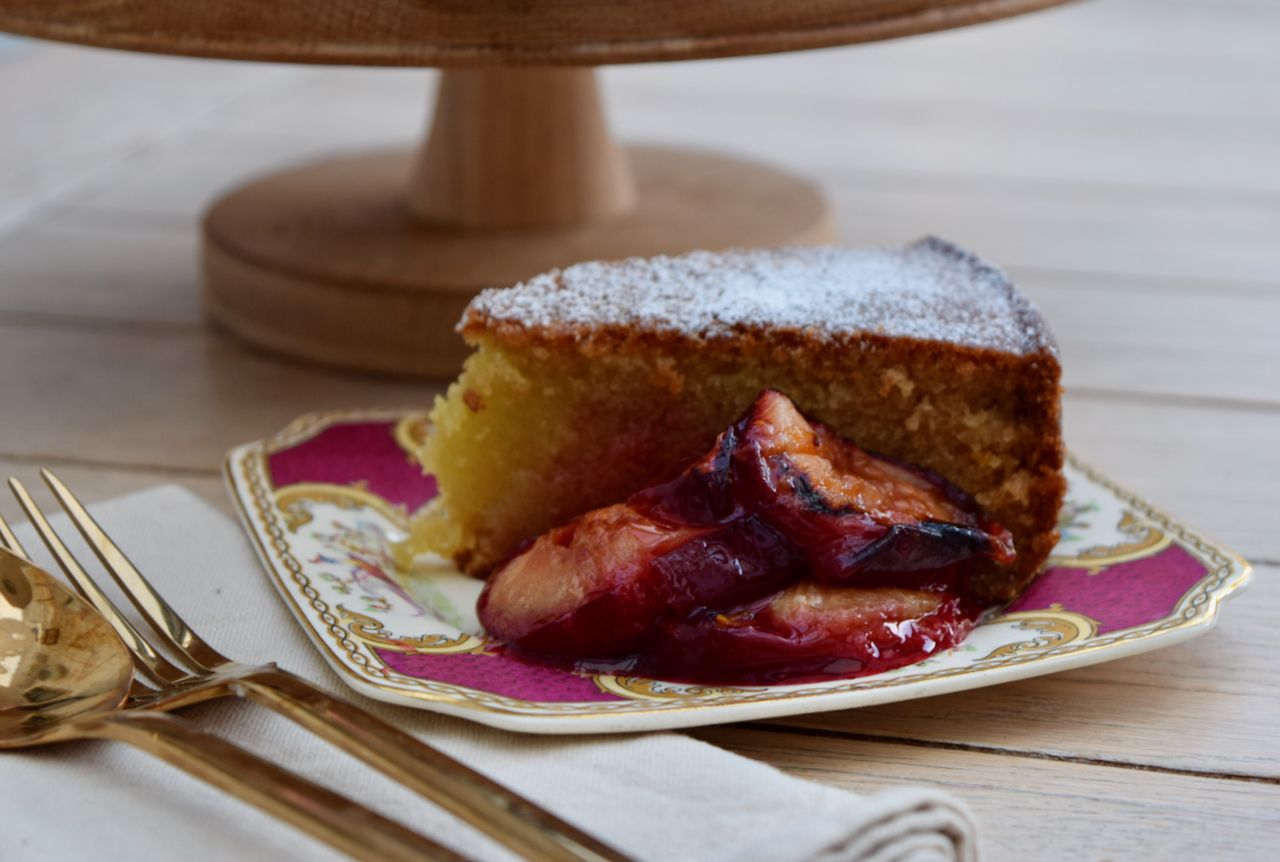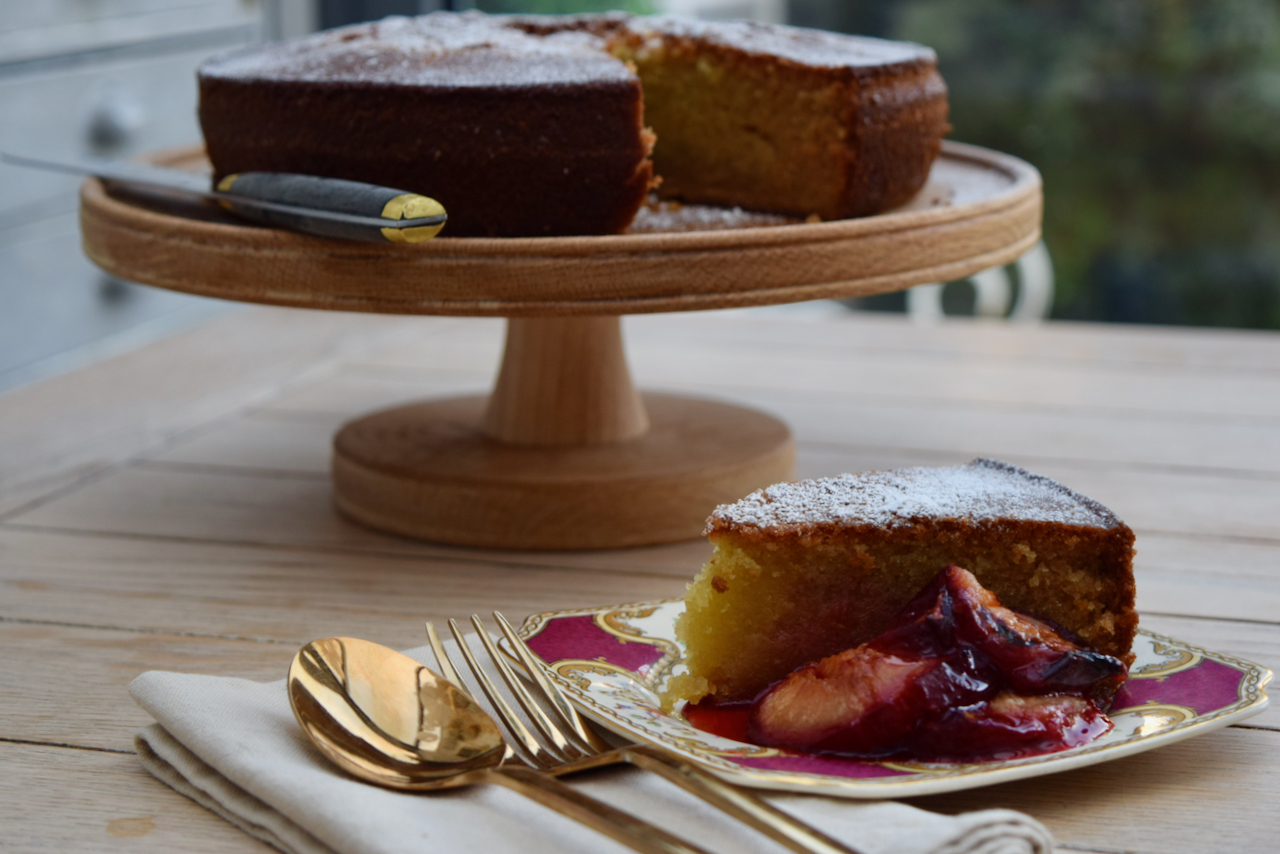 I've got a bloody awful cough and cold, so this cake, with it's side of autumnal fruit, has been a source of comfort over the last couple of days in a way only delicous sponge can.
Lucy x
One Bowl Olive Oil Cake with Roasted Plums recipe
Makes one 9 inch cake
You will just need a bowl and a lined/buttered 9 inch round cake tin
Cake
250g plain flour
350g caster sugar
1 1/2 teaspoons salt
1/2 teaspoon baking powder
1/2 teaspoon bicarbonate of soda
330ml olive oil, I used my favourite extra virgin, it's tasty but not too ballsy
300ml whole milk
3 eggs
60ml orange juice
Zest of a large orange
50ml orange liqueur, such as Cointreau
Roasted plums
800g plums, halved and stoned
Zest and juice one large orange
Generous drizzle of runny honey
Icing sugar to dust your cake and plenty of cream, and or, ice cream, to serve
Pre heat your oven to 160 degrees fan assisted and butter or line a deep 9 inch round cake tin.
Measure out the flour, caster sugar, salt, baking powder and bicarb and whisk to combine and get rid of any lumps.
In a large bowl, pour in the olive oil, milk, orange juice and zest, orange liqueur and whisk with the 3 eggs until smooth. Tip in the dry ingredients and whisk until just combined. Pour into your prepared tin. Bake for an hour, or until the cake is golden and a skewer comes out clean when poked in the middle. Leave to cool slightly before turning out to either serve warm, or onto a wire rack to cool completely for later.
For the roasted plums, stone and halve the plums then lay, cut side up, into a roasting tin. Pour over the juice and zest of a large orange, then drizzle generously with honey. Bake for 30 to 35 minutes or until juicy and soft.
Dust the cake with plenty of icing sugar and serve in generous slices, alongside the roasted plums and their sweet juices. Add cream or ice cream, your choice.
The cake will keep nicely for 3 to 4 days, well wrapped and the plums will keep for the same time in the fridge.