Healthy Chocolate Smoothie Recipe
I was generously given a Nutribullet for Christmas and have not had a chance to so much as look at it yet. The children have been whipping up smoothie after smoothie before I have even read the instruction booklet. So today, I have taken the bullet *I am hilarious* by the horns and created my first Nutribullet smoothie.
George has an aversion to any smoothie containing too many ingredients which are good for him, i.e., fruit or veg, so I, in his honour, have created this Healthy Chocolate Smoothie. I made it in secret then got both boys to taste it and tell me which ingredients it contained. Both said coffee, so well done them for having an appalling sense of taste, as there is not even so much as a drop of coffee in it. They both could then decipher banana and chocolate flavours and the protein rich spoonful of peanut butter. So they did win back taste bud points at the end. However, neither of them detected the mystery Kale. Once they had drunk it, I announced the Healthy Chocolate Smoothie contained the Kale and they were surprised but thankfully unfazed and said they would happily drink it again. My inspiration for this came via One Sweet Mess, with thanks.
This smoothie is rich, filled with protein and vitamins and completely bloody delicious. I plan to drink this for breakfast all week and it will feel like quite the treat. If you have a George in your family who is a little shy around fruit and veggies, this is a great option for starting their day or as a post school boost.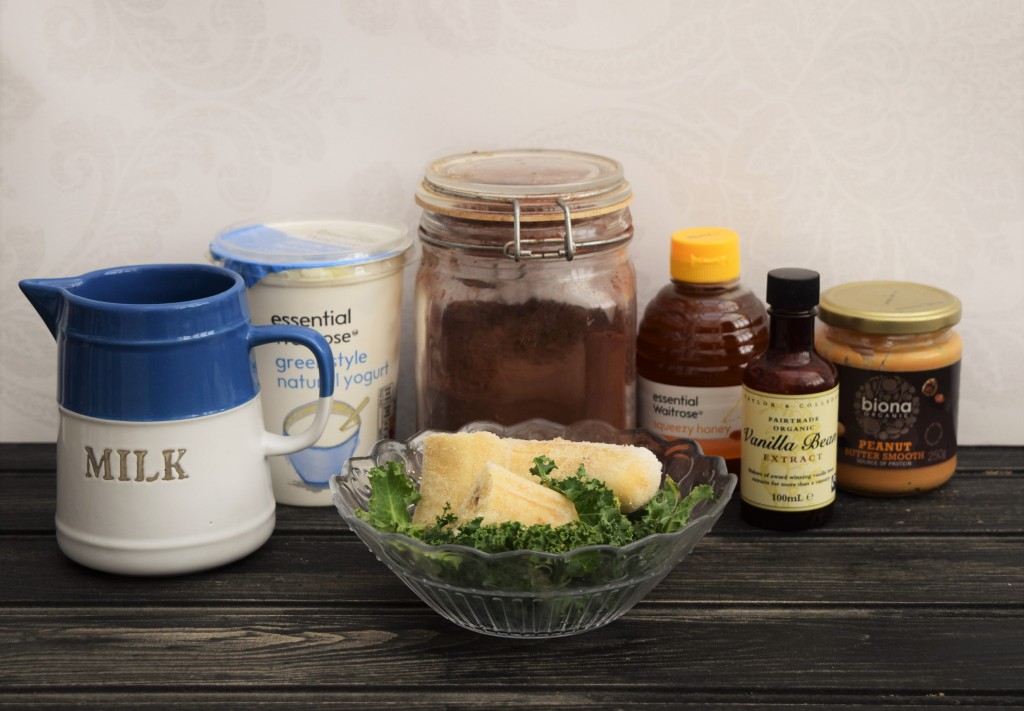 Here's the line up. You can, of course, vary these ideas to include anything you have in your fridge, spinach would work too and do leave the peanut butter out if you have allergies, just add extra yoghurt. Don't forget to freeze your bananas too, just pop them in a food bag and leave until solid.
The simple method for this smoothie is bung it all in your high powered blender and blitz. But for the purposes of showing off my photography skills, I have broken down the addition of each ingredient as follows.
Kale and frozen banana – in.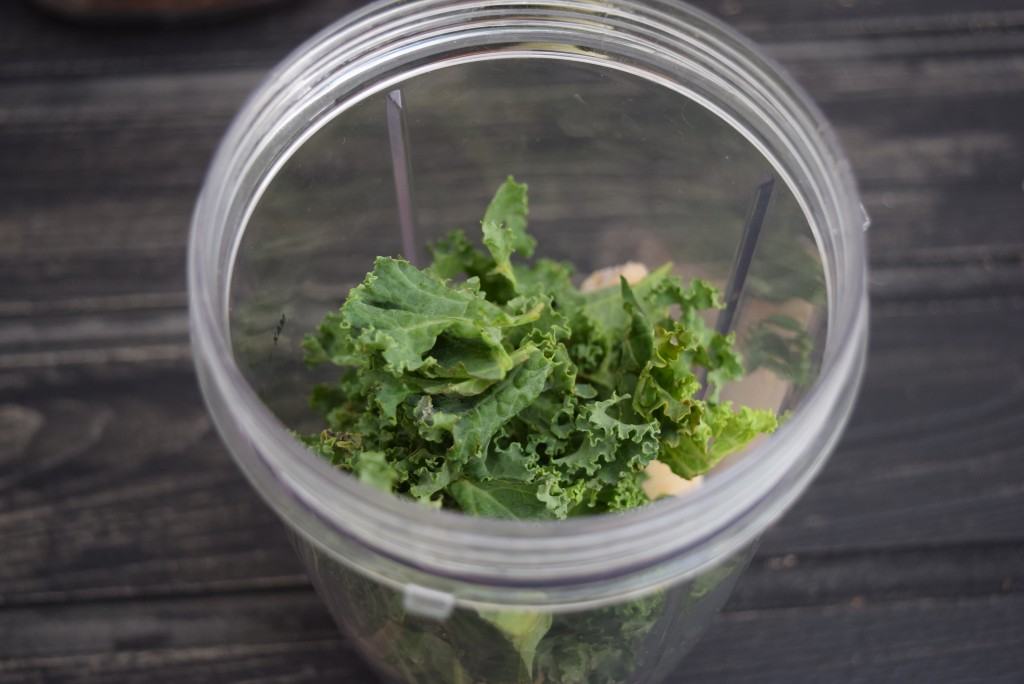 Milk in. I used Almond milk because it was on offer and I quite like the flavour. I bought unsweetened as this is meant to be a healthy recipe after all.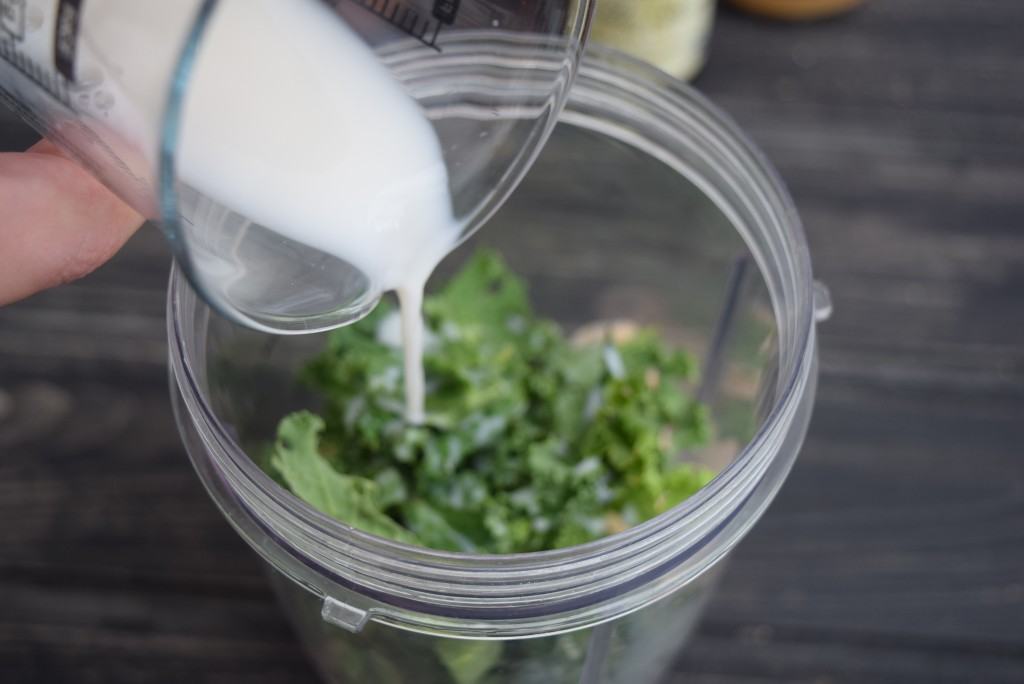 Honey, vanilla and cocoa for sweetness and flavour – in.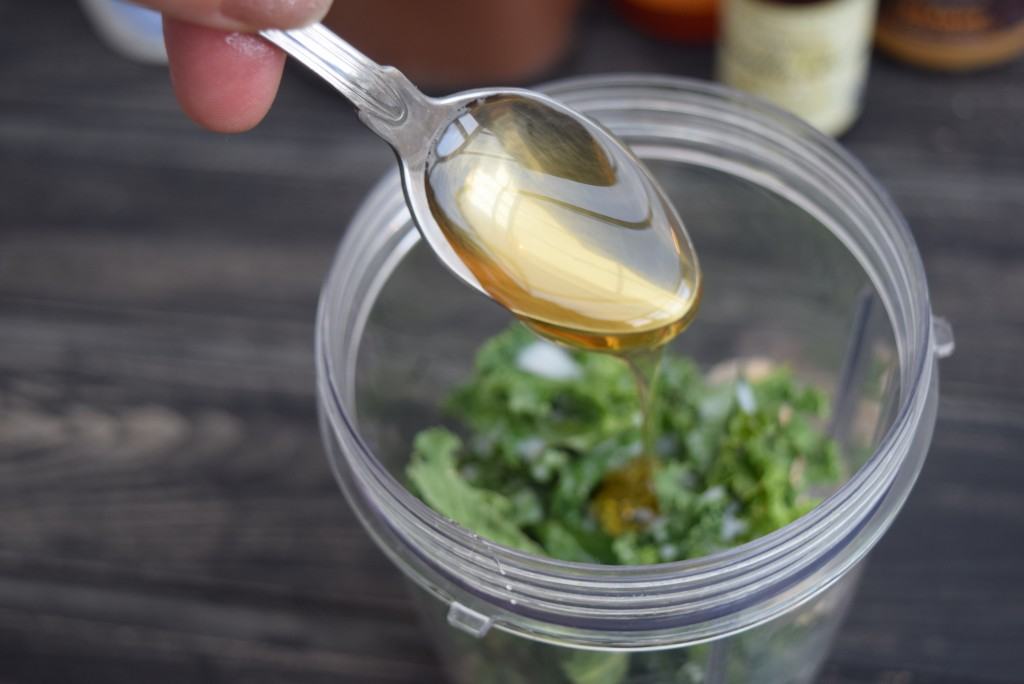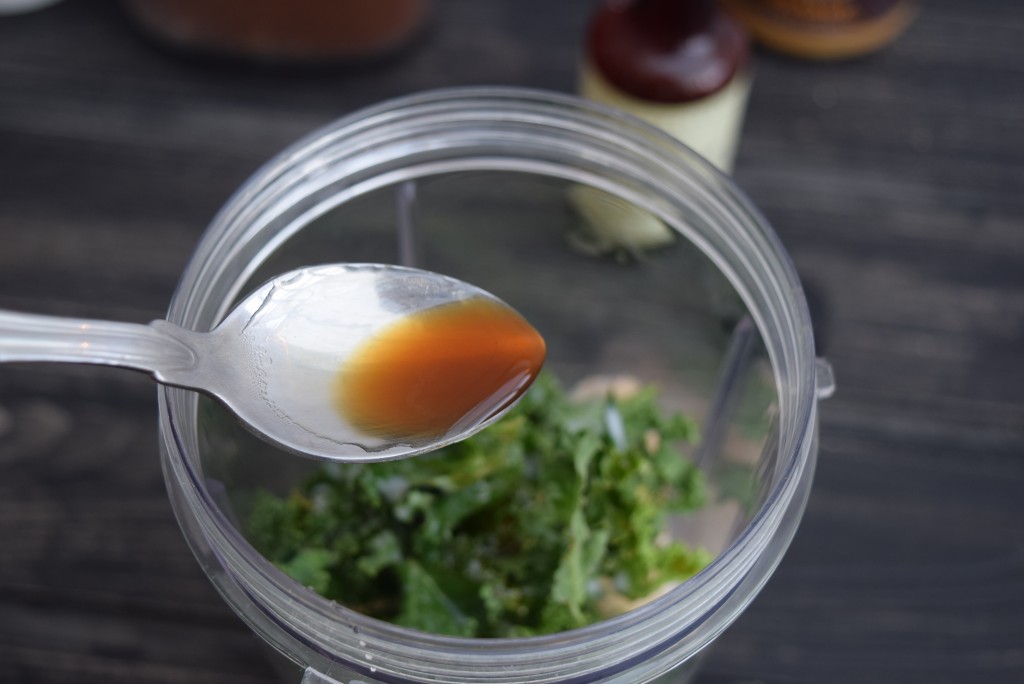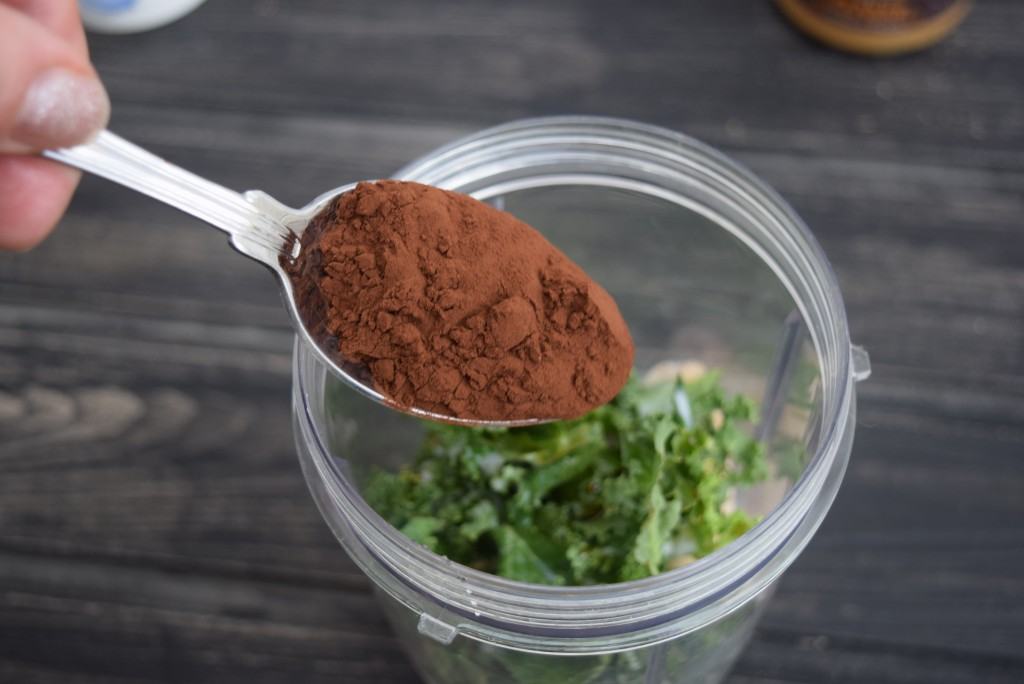 Next for some protein. Peanut butter and Greek yoghurt – in.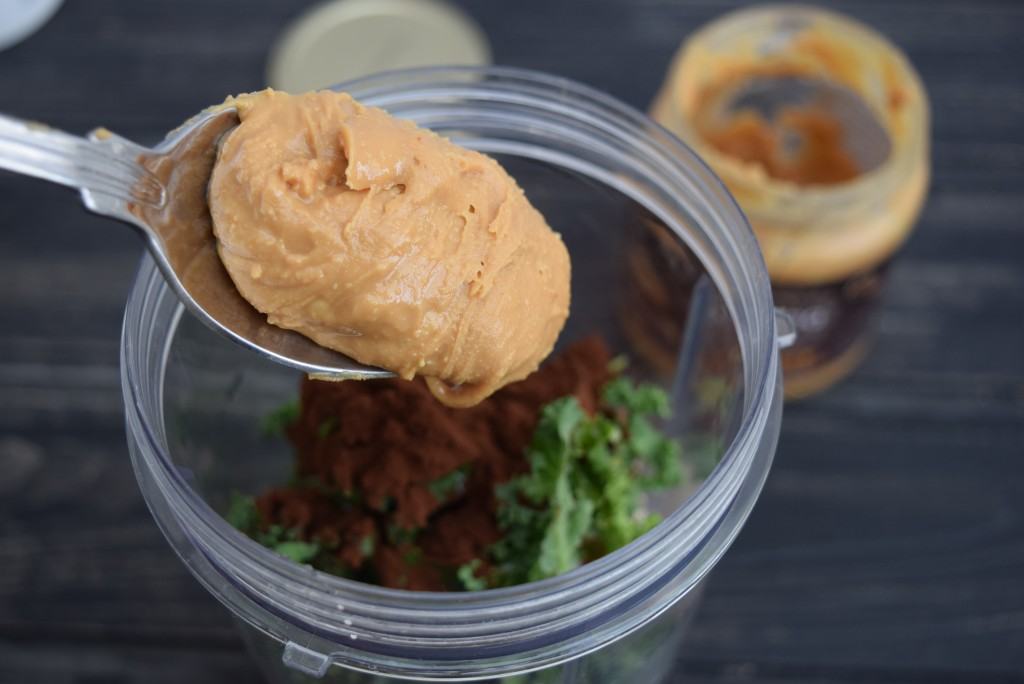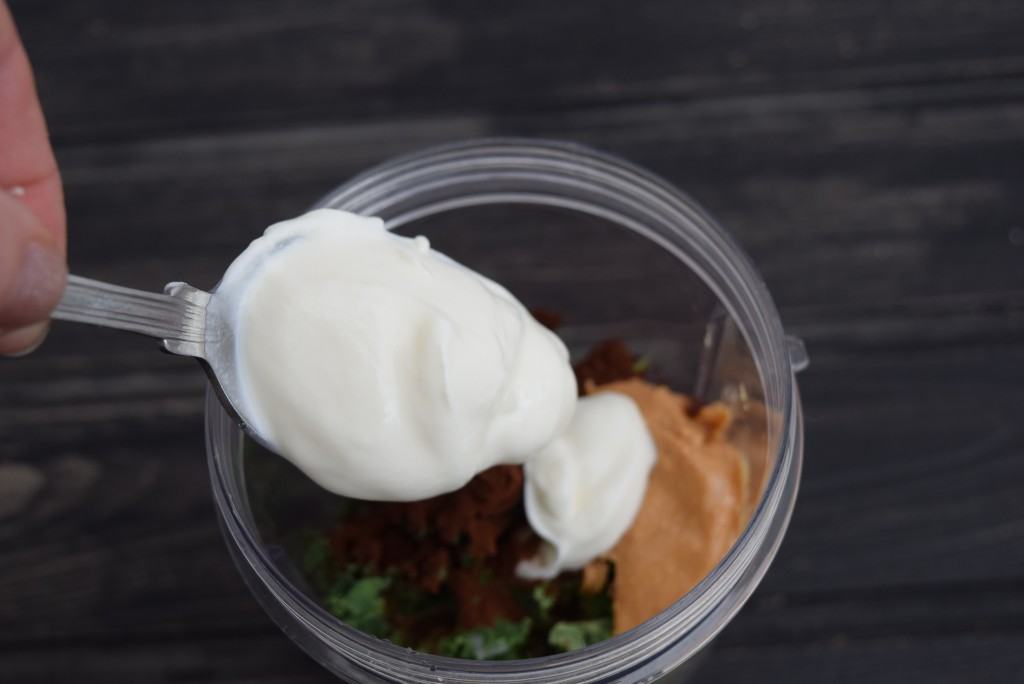 Then you're only a good blitzing away from your smoothie. Process the hell out of it, until all the ingredients are blended together.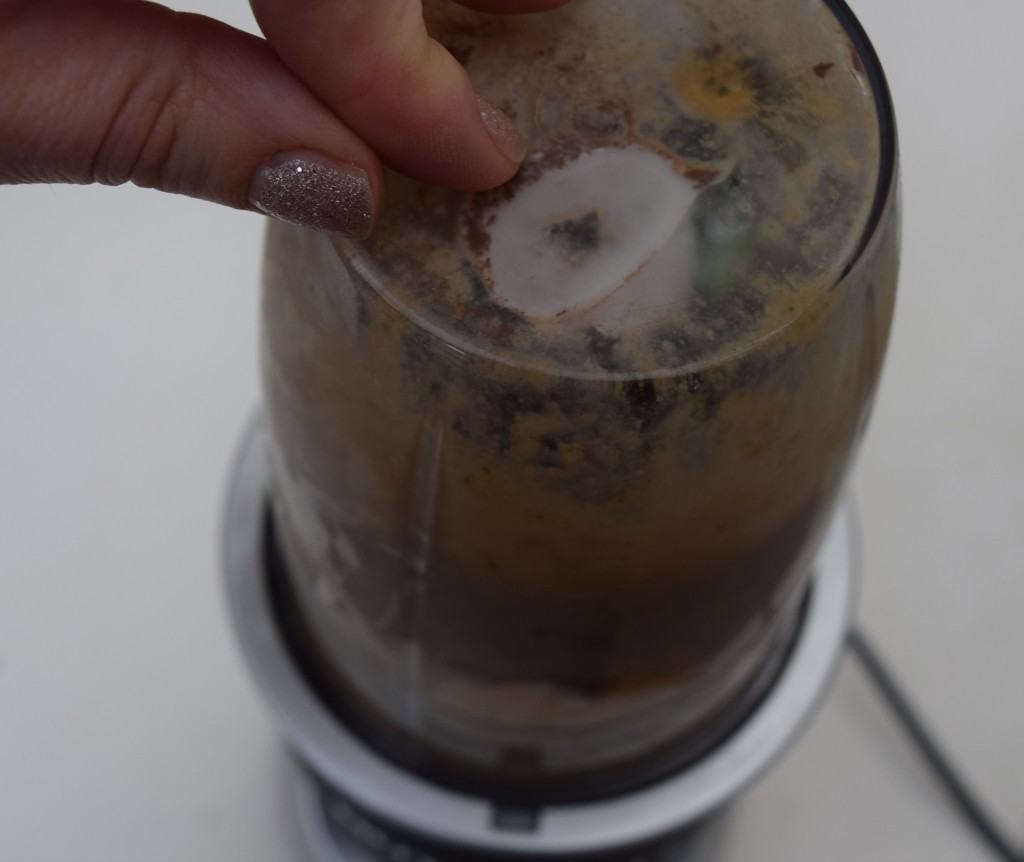 Then you are ready to enjoy this delicious breakfast or pick me up.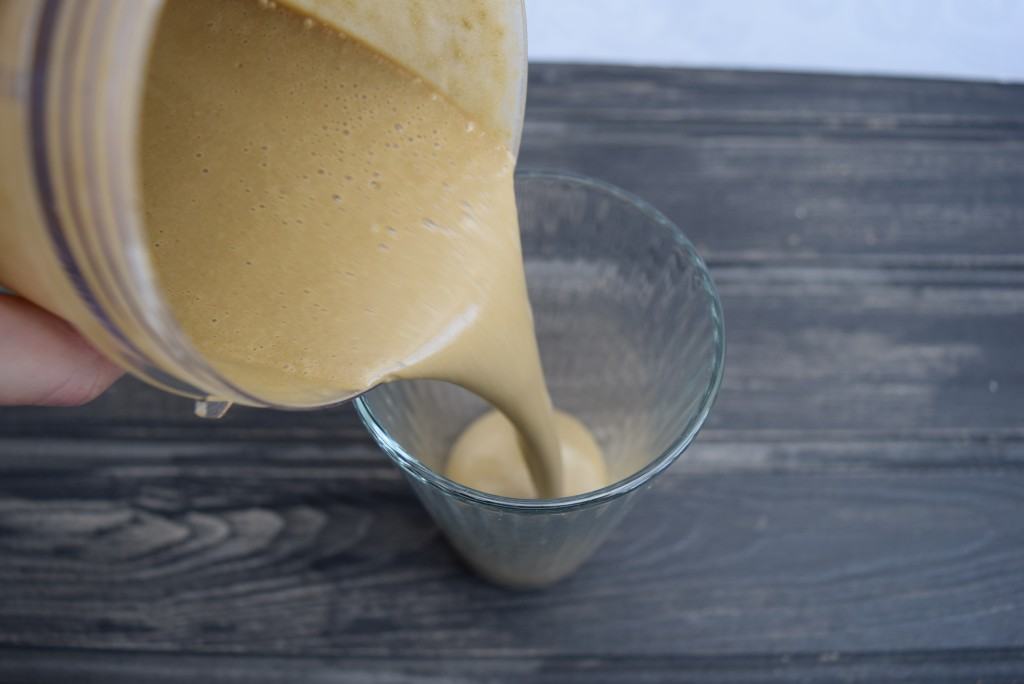 Don't dwell on the fact it's doesn't look terribly promising. The Kale does tend to make everything look a slightly sludgey colour.
It's rich, filling and full of good things.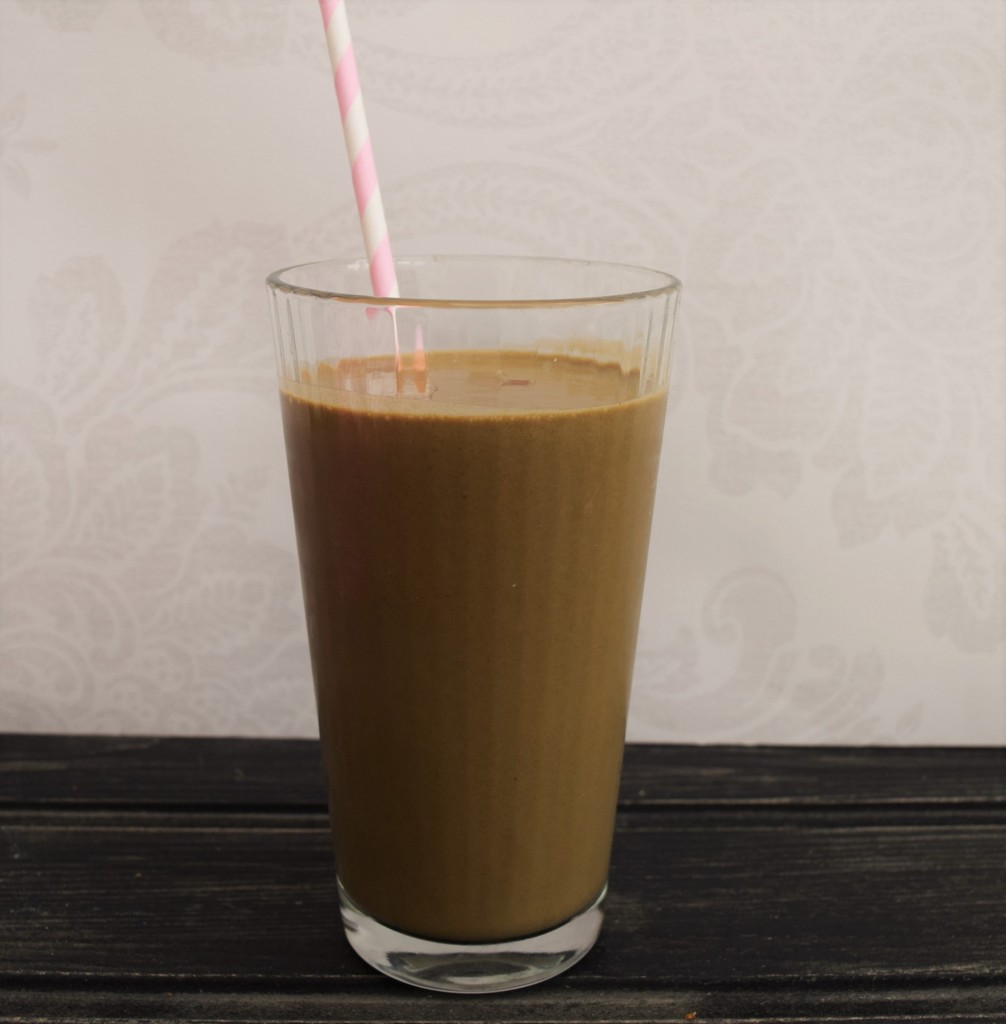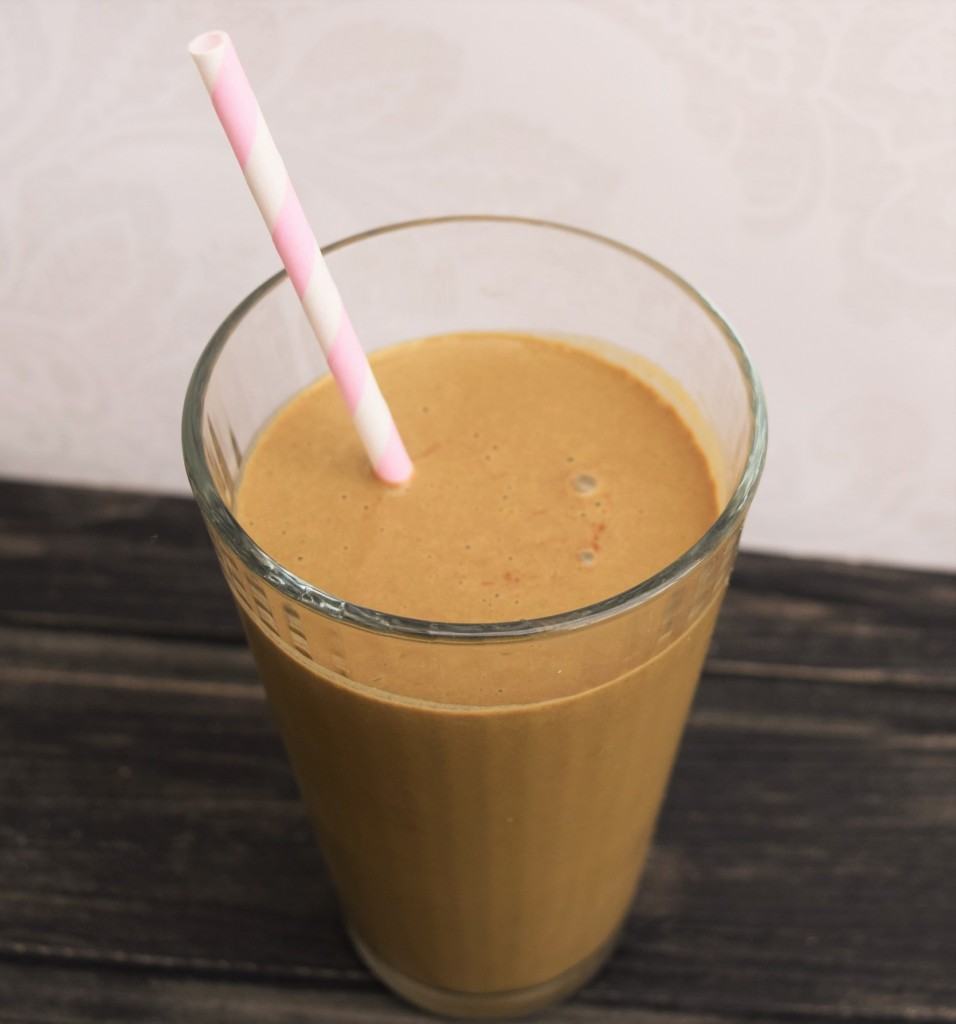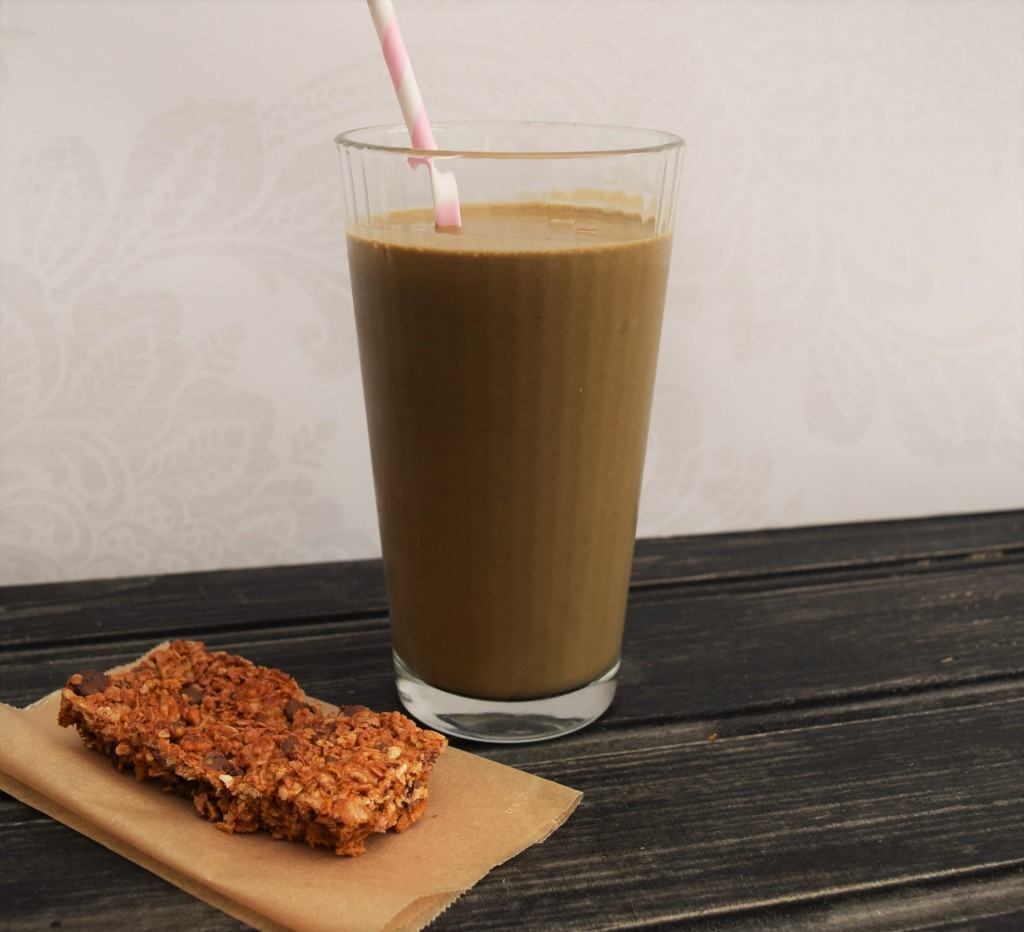 The recipe for these little Oat Bars will be on Lucy Loves this week, btw.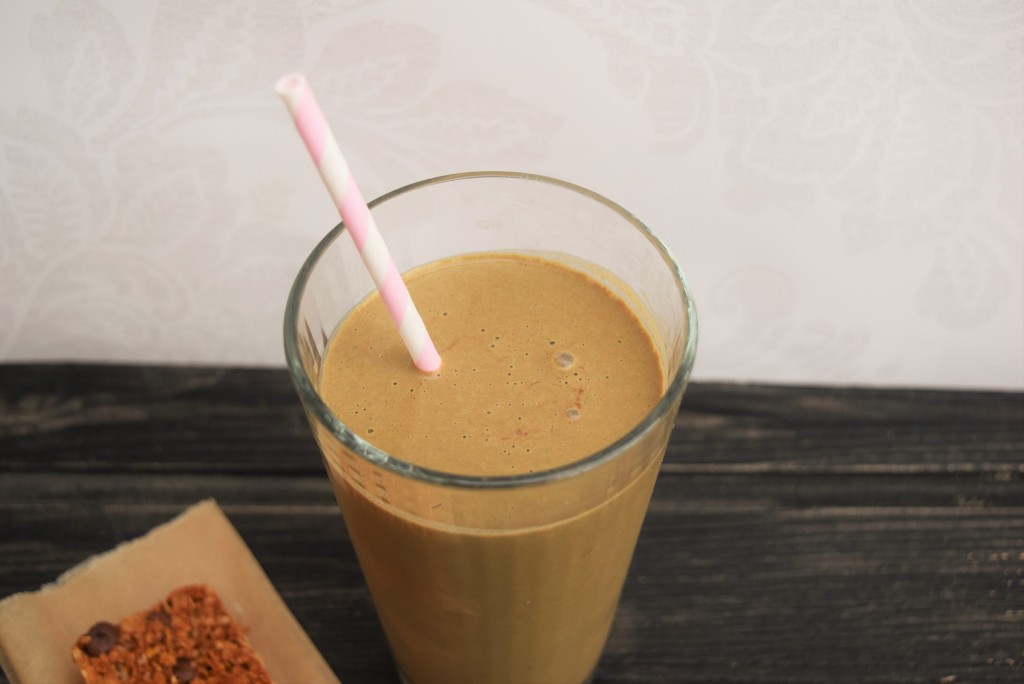 This Healthy Chocolate Smoothie recipe is so rich and delicious, it certainly feels more of a treat than a healthy chore. I spend a lot of time worrying about how few fruit and vegetables the boys, and myself eat, well at least 5 minutes a week. If I can hide a few in smoothies like this, I think my worries may be over.
Lucy x
Healthy Chocolate Smoothie Recipe
Makes 1
You will need a high powered blender or Nutribullet type affair and a glass
A handful of Kale, woody stems removed
1 frozen banana
125ml milk, skimmed, semi, full, almond, coconut
1 teaspoon honey
half a teaspoon vanilla extract
1 tablespoon cocoa
1 tablespoon peanut butter
2 tablespoons Greek yoghurt, low fat if you like
Take all the ingredients and add them to your high powered blender. Blitz well until everything is blended. Serve in a tall glass or flask if taking to work as a portable breakfast.