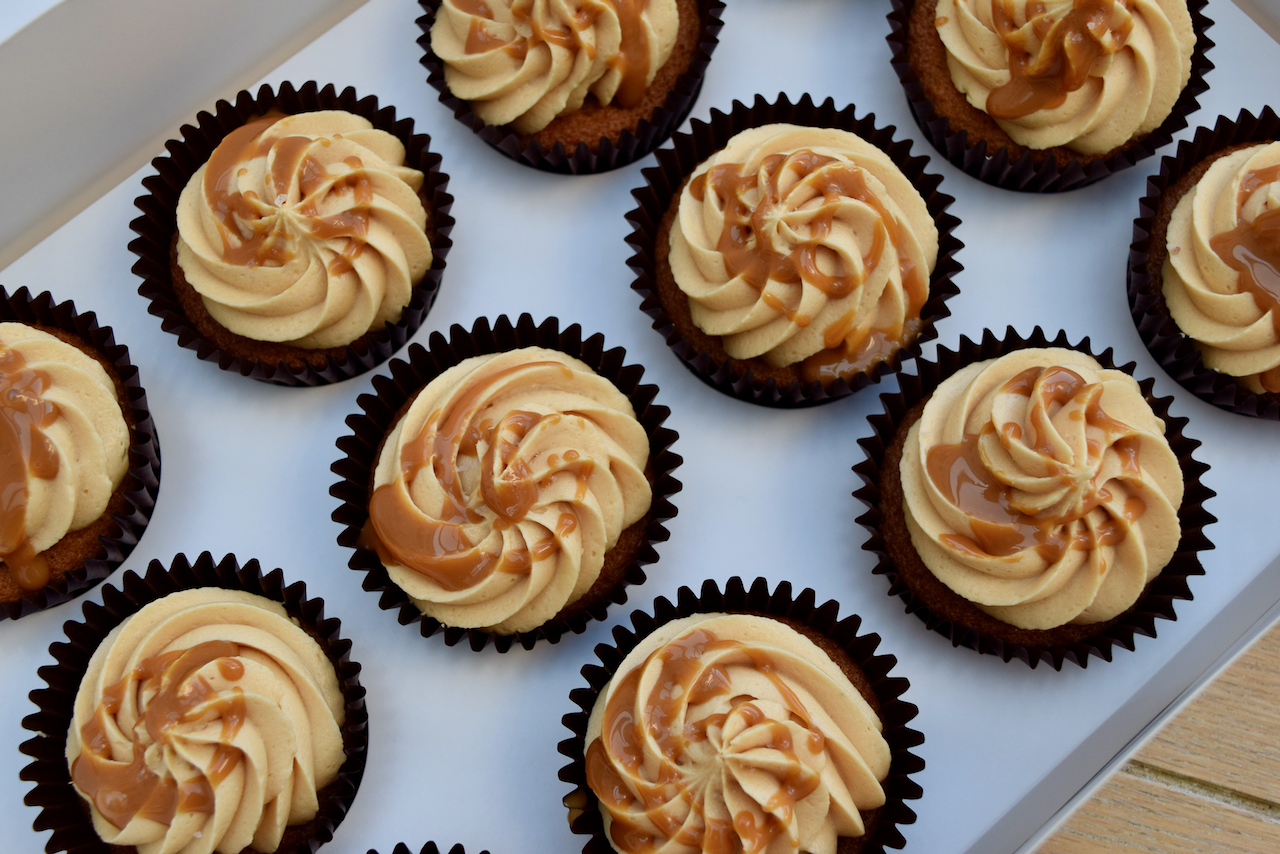 Salted Caramel Cupcakes Recipe
Cupcakes are brilliant. They're easy, a mouthful of deliciousness and if you can get hold of the flour, quick to make. If you've got youngsters back to home schooling this week, these Salted Caramel Cupcakes would make a great lesson in baking. And after the lesson, you will benefit from 12 soft, caramel prizes; if you can wrestle them from the hands of your children.
This recipe originated when I made a large cake version of these for a very sweet toothed client at work. She loves caramel more than life itself and who can blame her. The cakes are made with light brown sugar which gives them a rich flavour and colour. The buttercream is flavoured with vanilla and bolstered with generous dollops of Carnation Caramel and you, if you're anything like me, will have to show an iron will not to eat it all straight from the mixer. The elegant looking cakes are then made even more wonderful with an additional drizzle of caramel and just a tiny flake of salt. You can pipe these for extra showoffiness or just slather the buttercream on with a knife.
If you want to have a chuckle at me icing my Salted Caramel Cupcakes then now's your chance:
These Salted Caramel Cupcakes can be made as a socially distant gift for loved ones. Or make staying at home much more appealing by eating them yourself.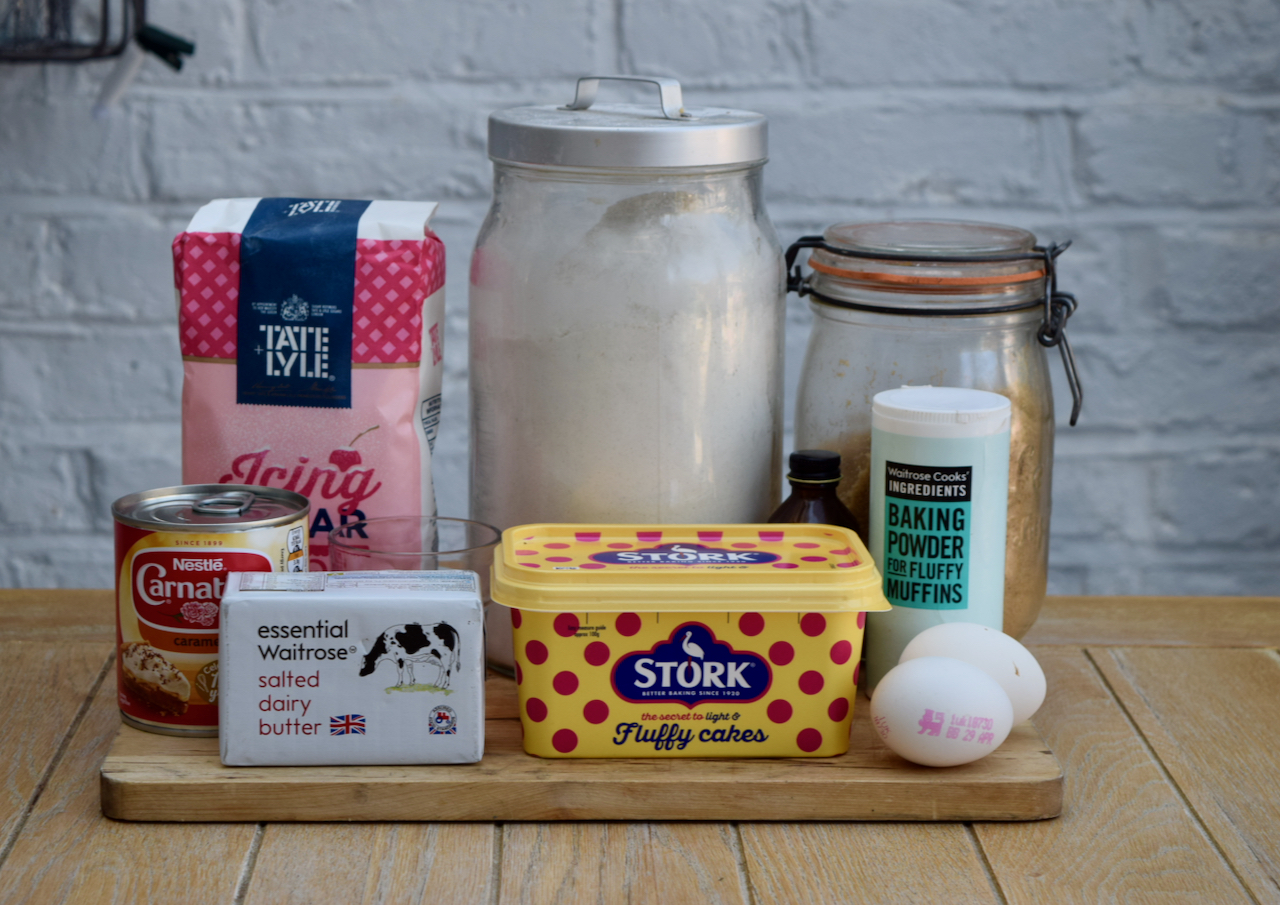 I have to say Stork has been pretty hard to get hold of at the moment, as well as the flour but I managed to get some in the end. I have a cupboard full of Carnation Caramel due to my family's addiction to Caramel Brownies, but if you can't get hold of this most dulce de leche or caramel sauce should be fine.
Make a start on the cakes by pre heating your oven to 150 fan assisted and lining your 12 hole muffin tin with cases. You can use a stand mixer or a bowl with a hand whisk or wooden spoon for this. I lazily chose stand mixer. Start by beating the Stork or soft butter with the soft brown sugar until light and fluffy.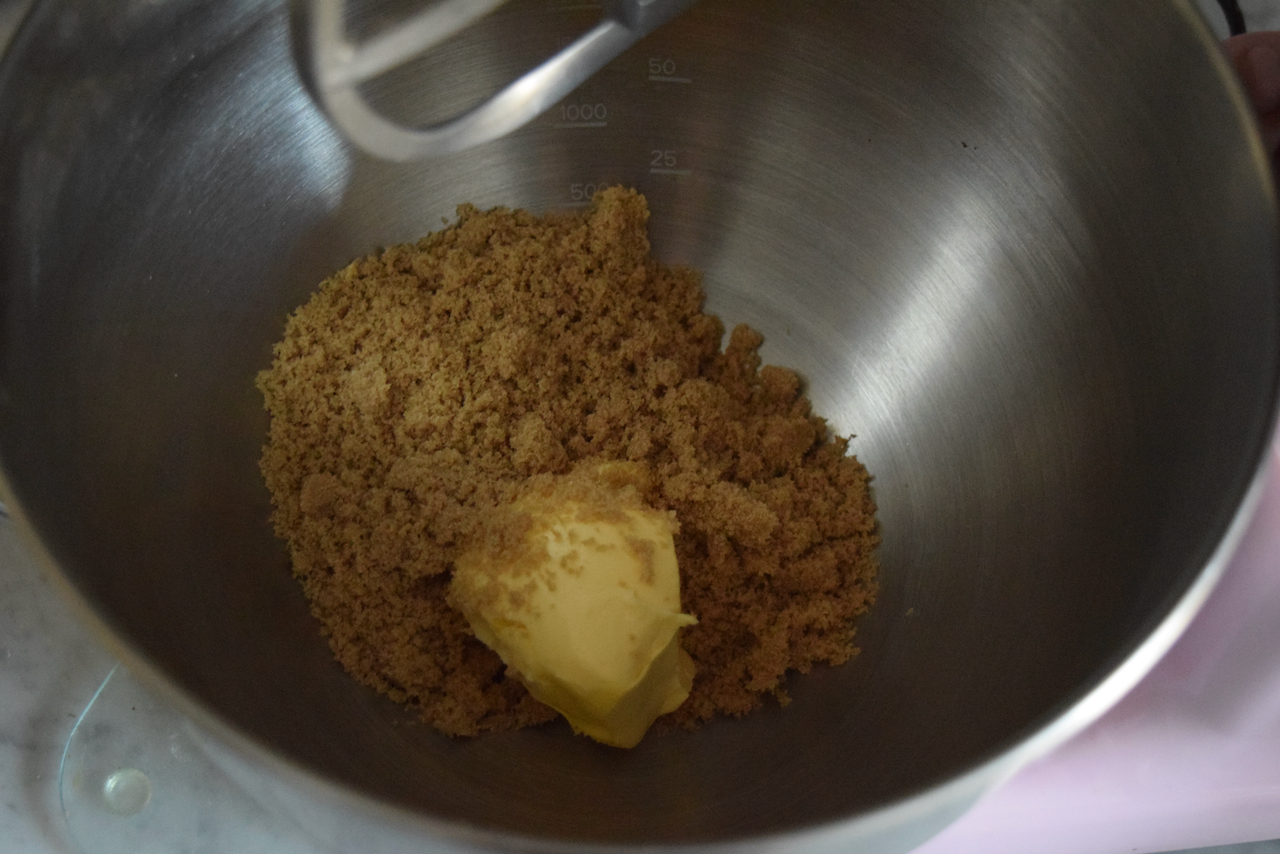 Add the eggs and vanilla and mix again until blended.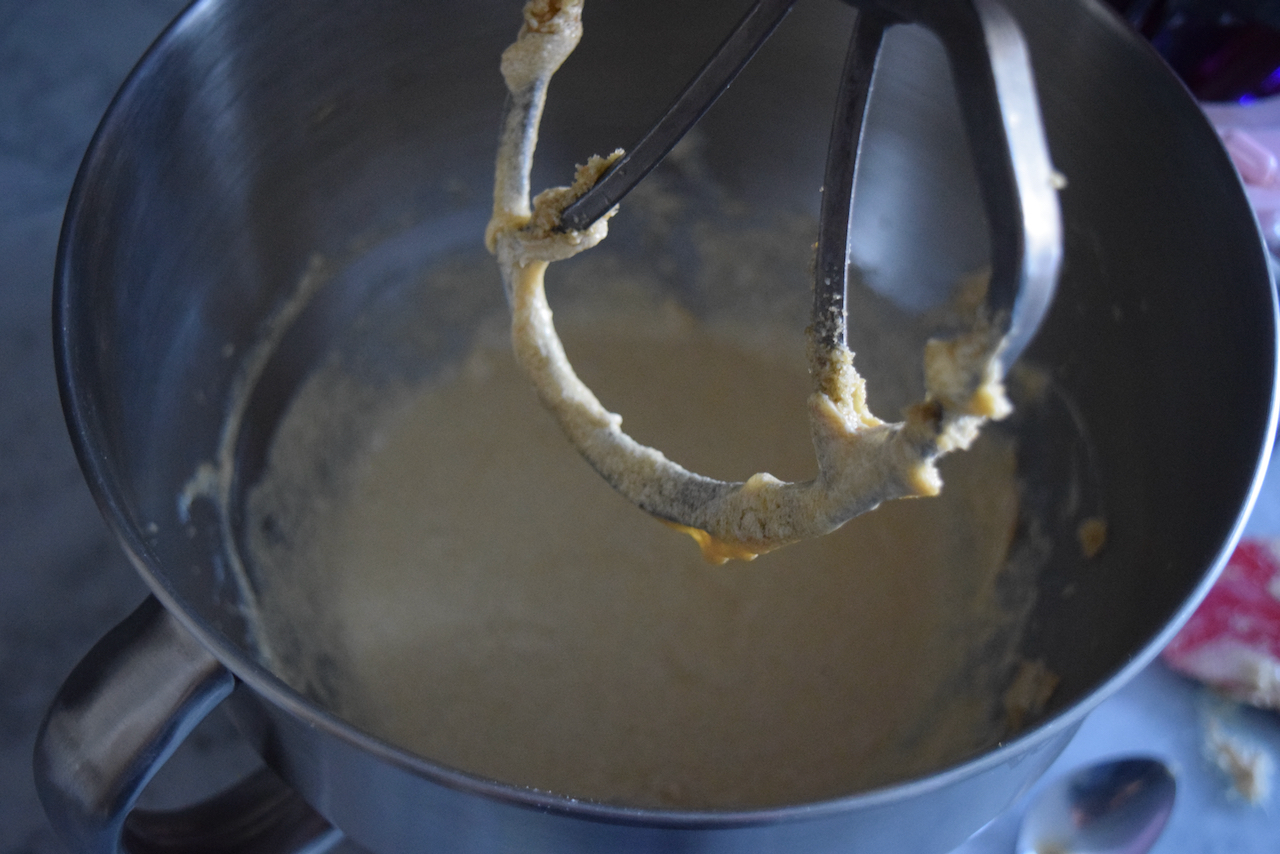 Fold in the flour and baking powder until just mixed then add the milk to loosen the whole mixture off a little.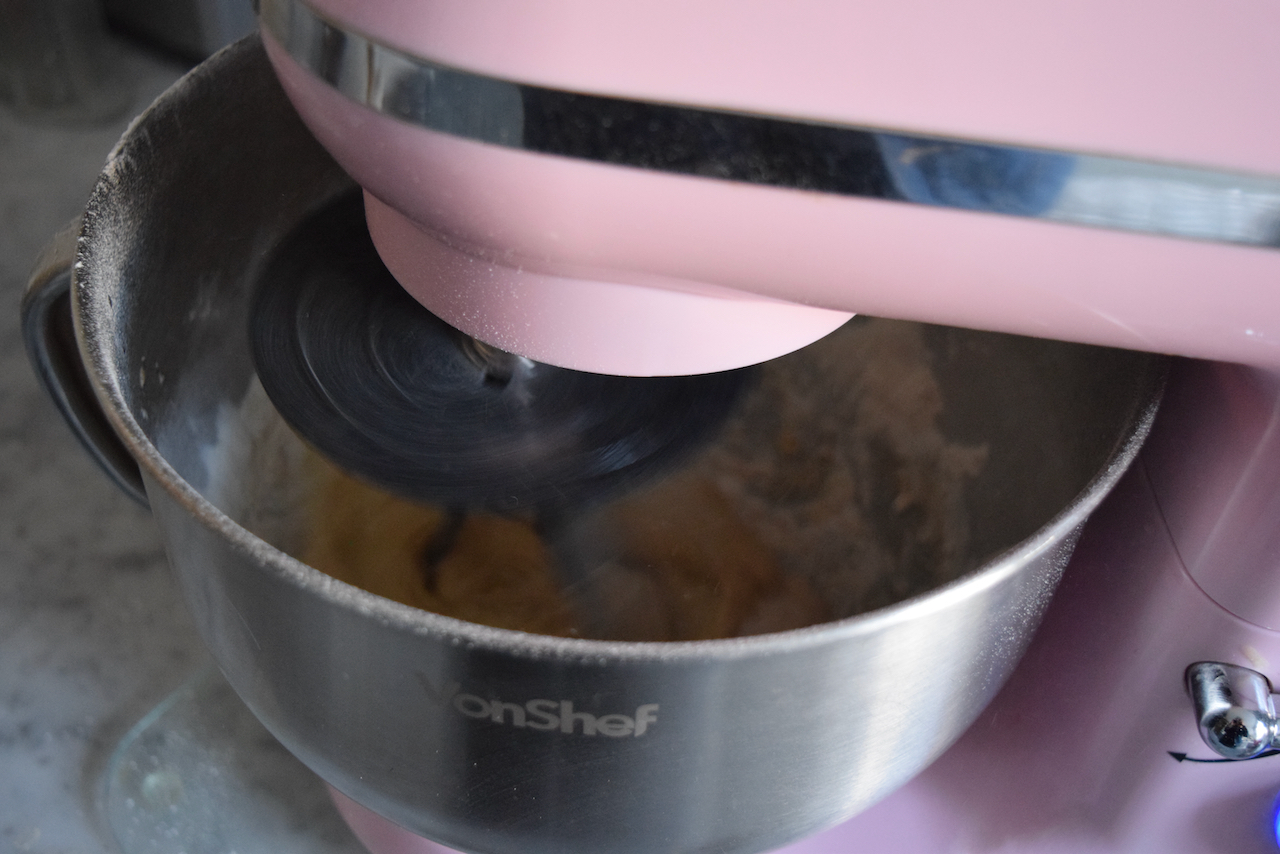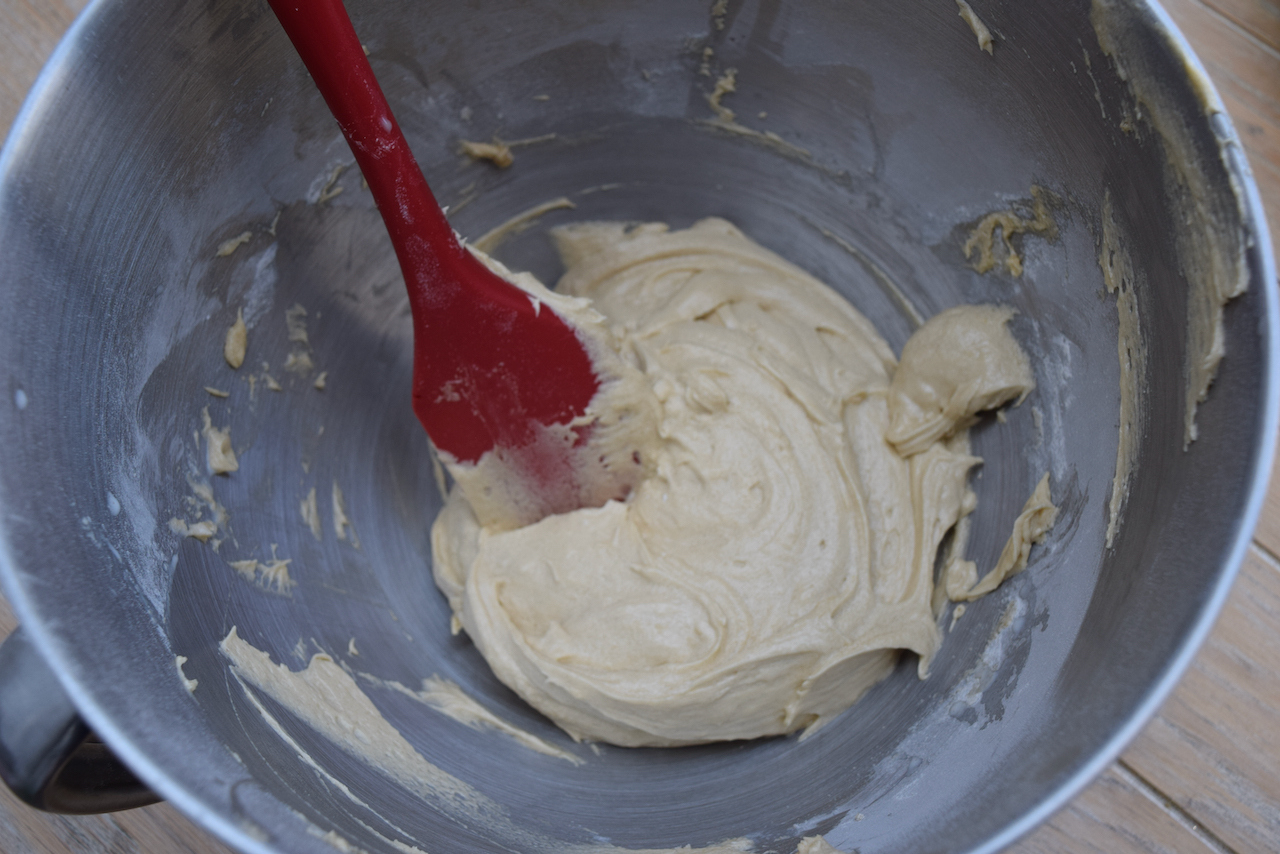 Spoon this delicious batter into your cupcake cases, a large tablespoon in each. You will really have to scrape the bowl, and no licking, as this is just the right amount for 12 cupcakes.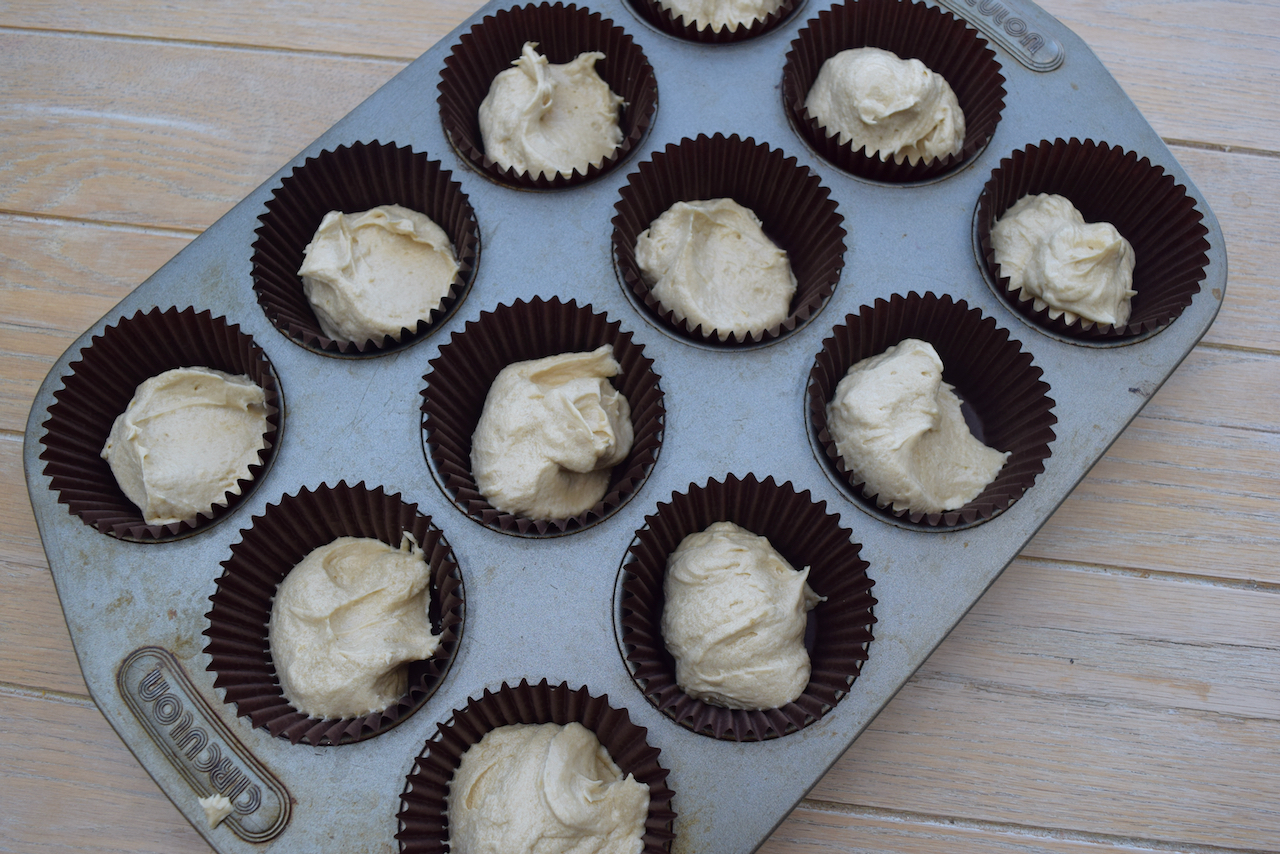 Pop these into the pre heated oven for 15 to 20 minutes. Keep an eye on them, they will be ready when they're golden and firm to the touch.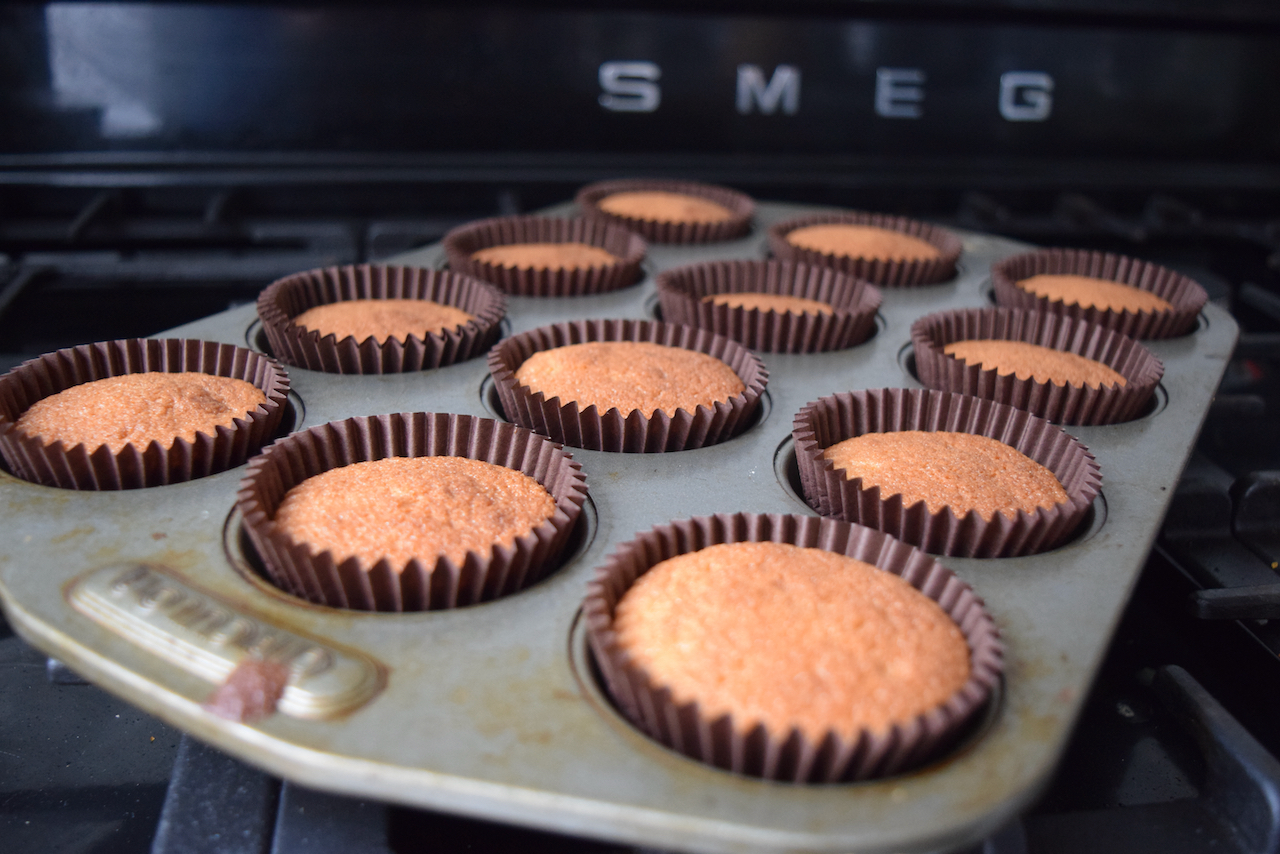 Leave them to cool on a wire rack while you make the icing.
Add the soft butter and a third of the icing sugar to your stand mixer or bowl with a hand whisk or wooden spoon. Doing this in three batches will avoid an icing sugar cloud descending over your kitchen.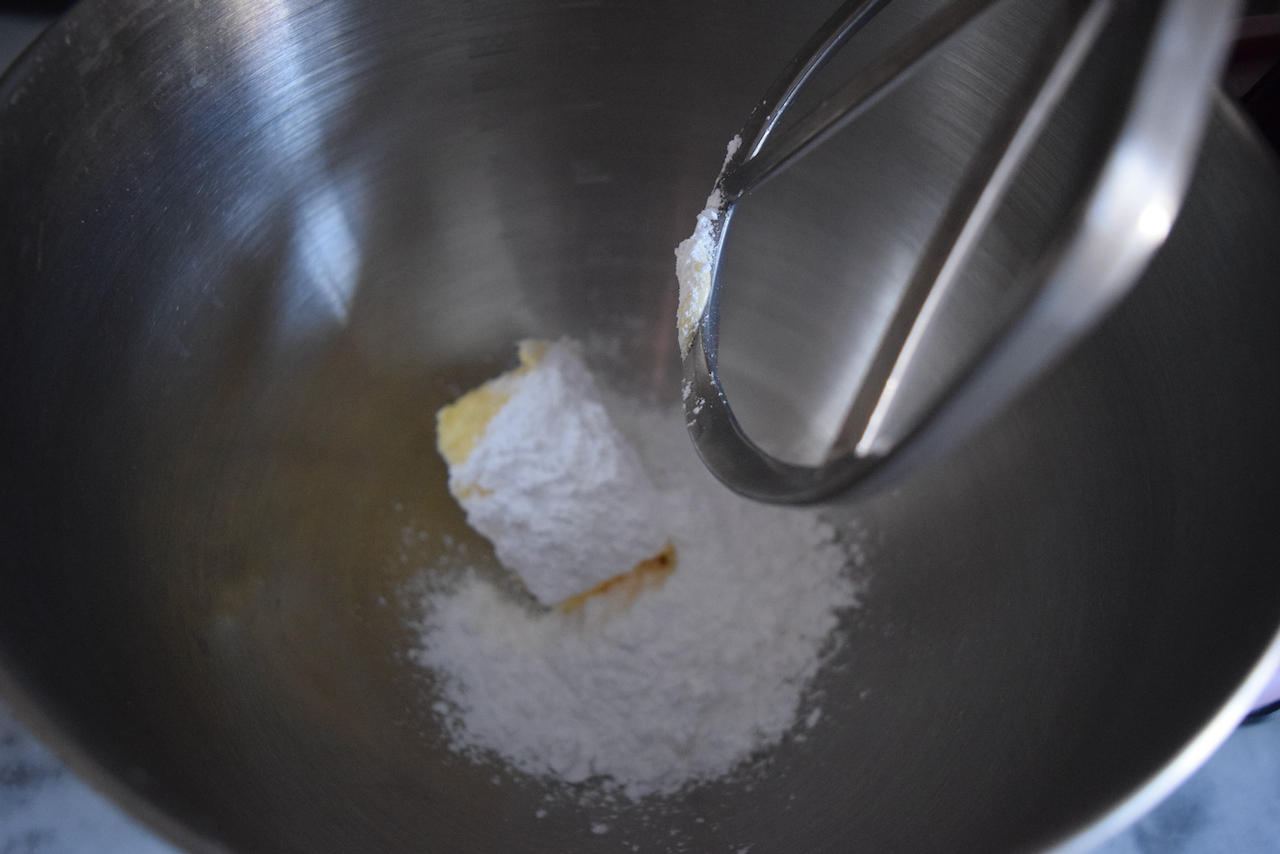 Continue until you've added all the icing sugar and have a fluffy, if a little stiff, buttercream.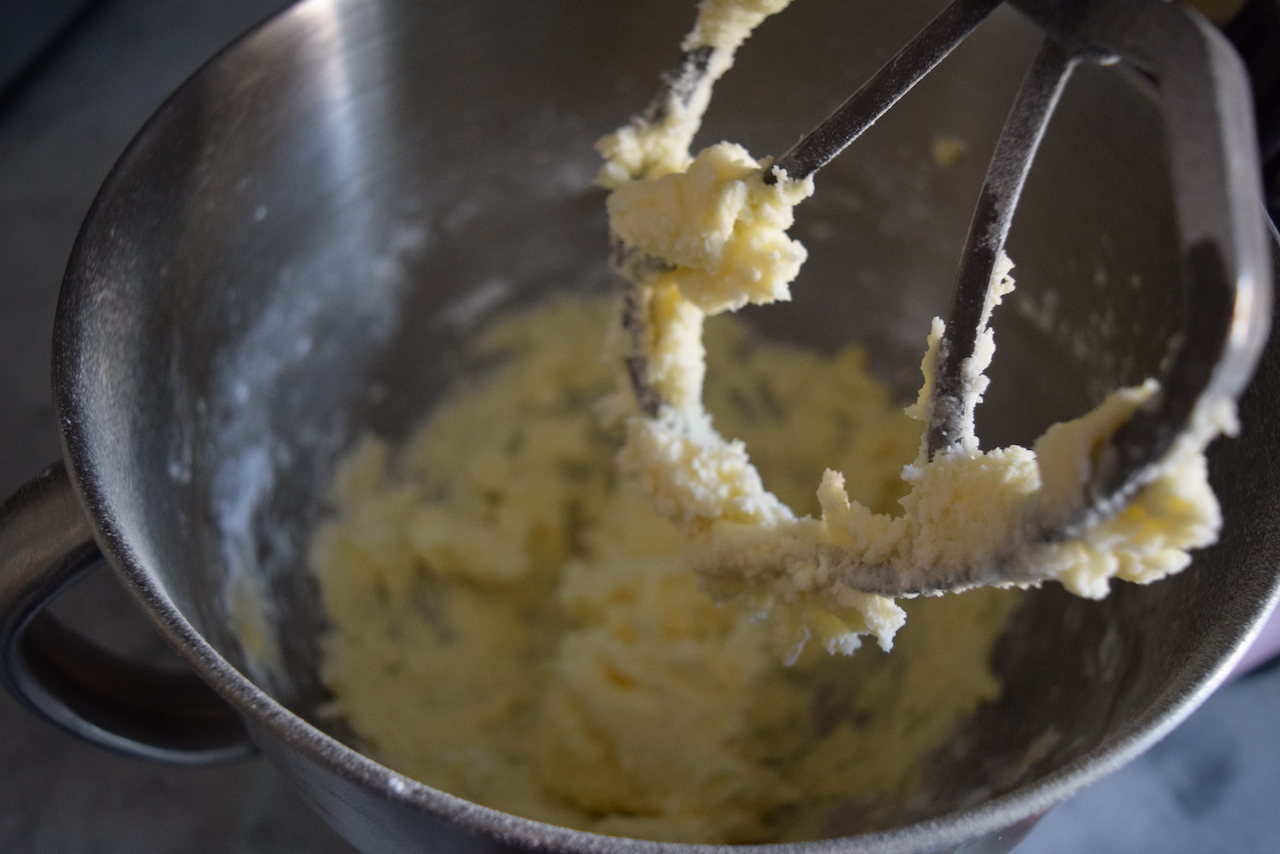 Beat in the vanilla and caramel to make a smooth, totally delicious buttercream.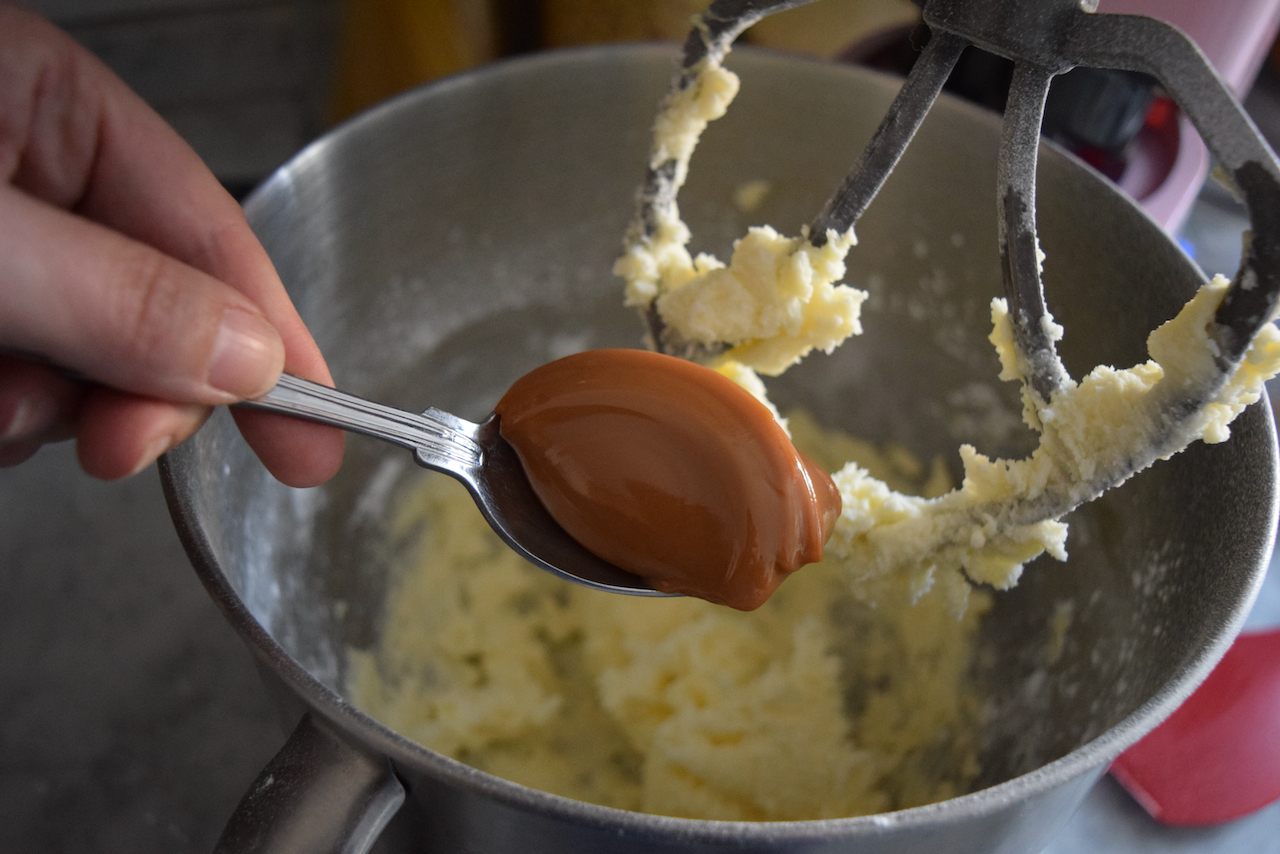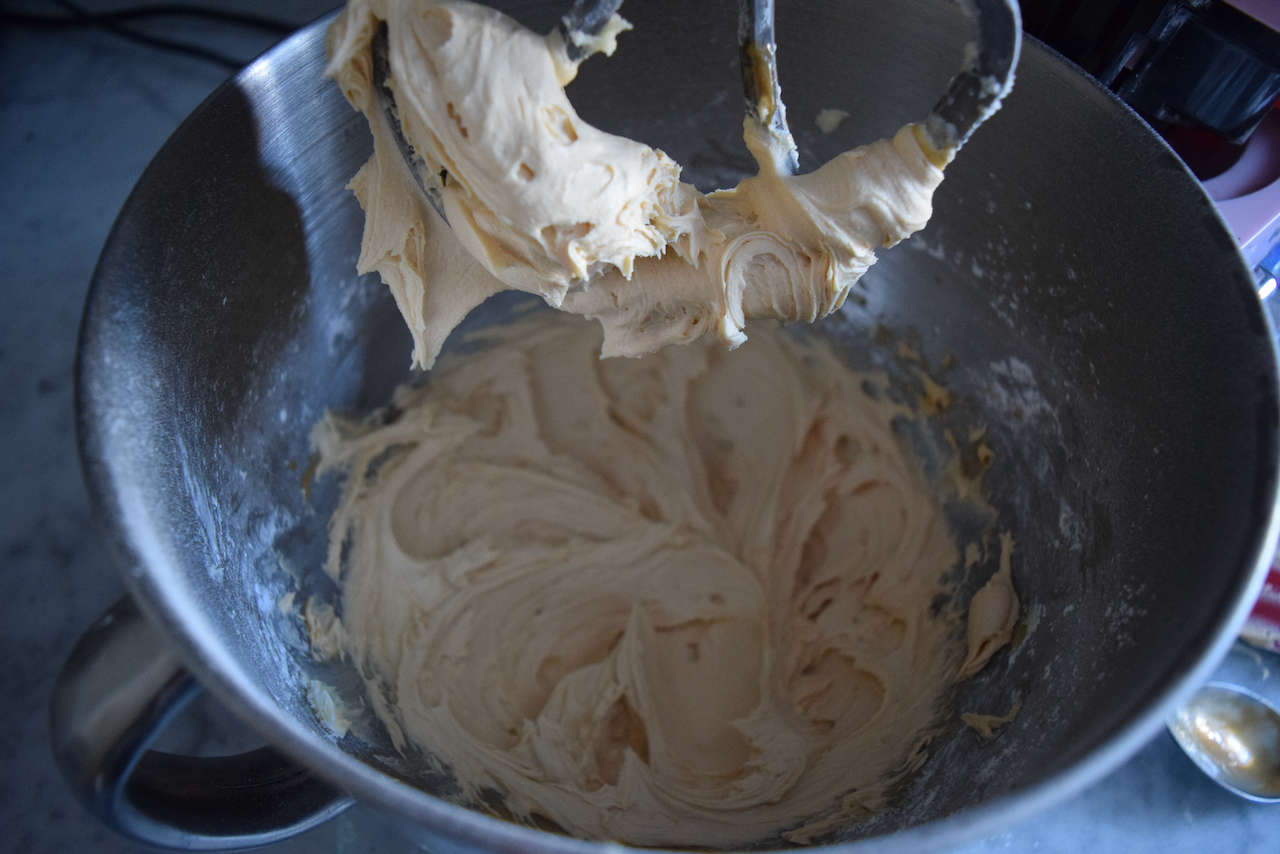 Now for the piping. I used a large star nozzle and it does make it look as though you are better at piping than you actually are.
I also use disposable piping bags, they are a godsend for cupcakes and meringues. Here's that link again of me, not terribly professionally, icing my cupcakes.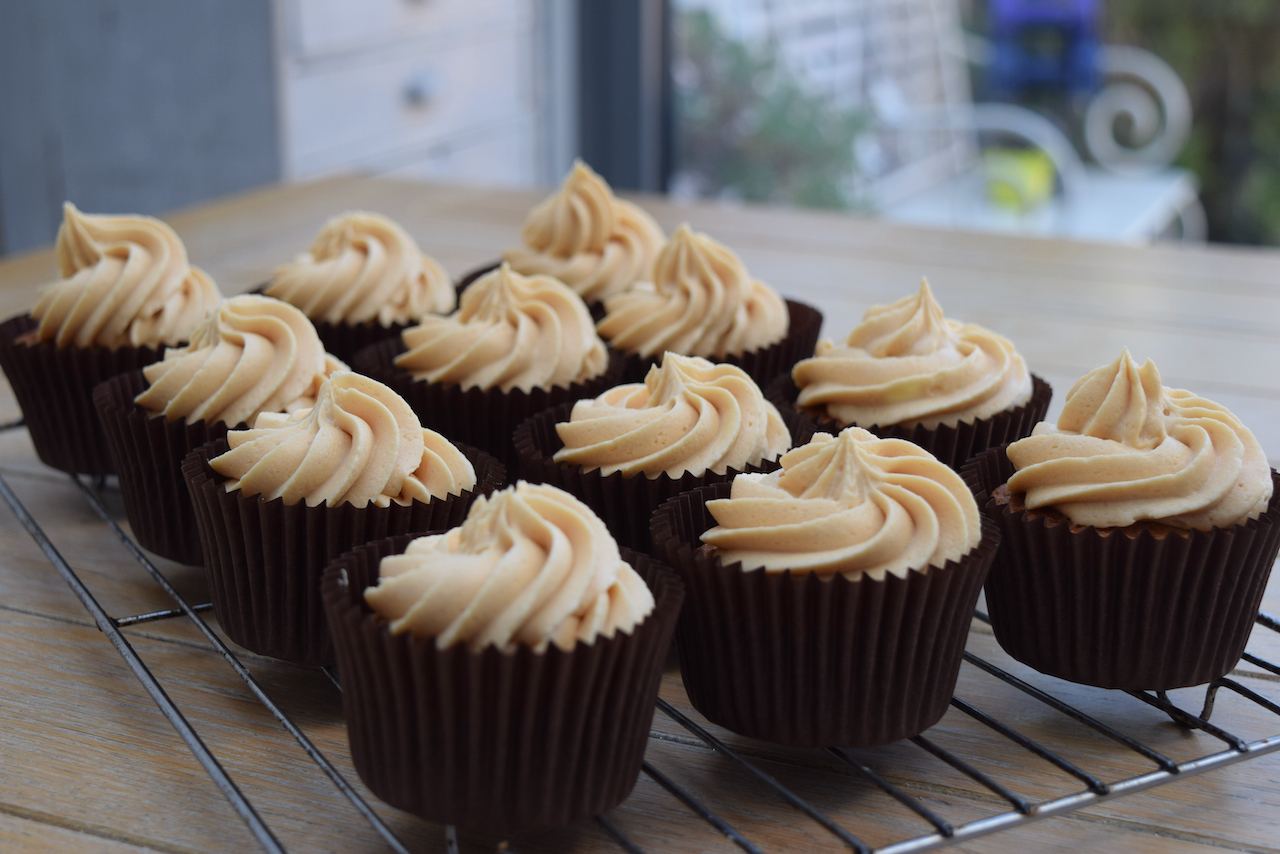 Now adorn these cakes further with a drizzle of caramel. You will need to give it a good stir to thin it down a little then drizzle it on. This is great for covering any sub-standard icing too.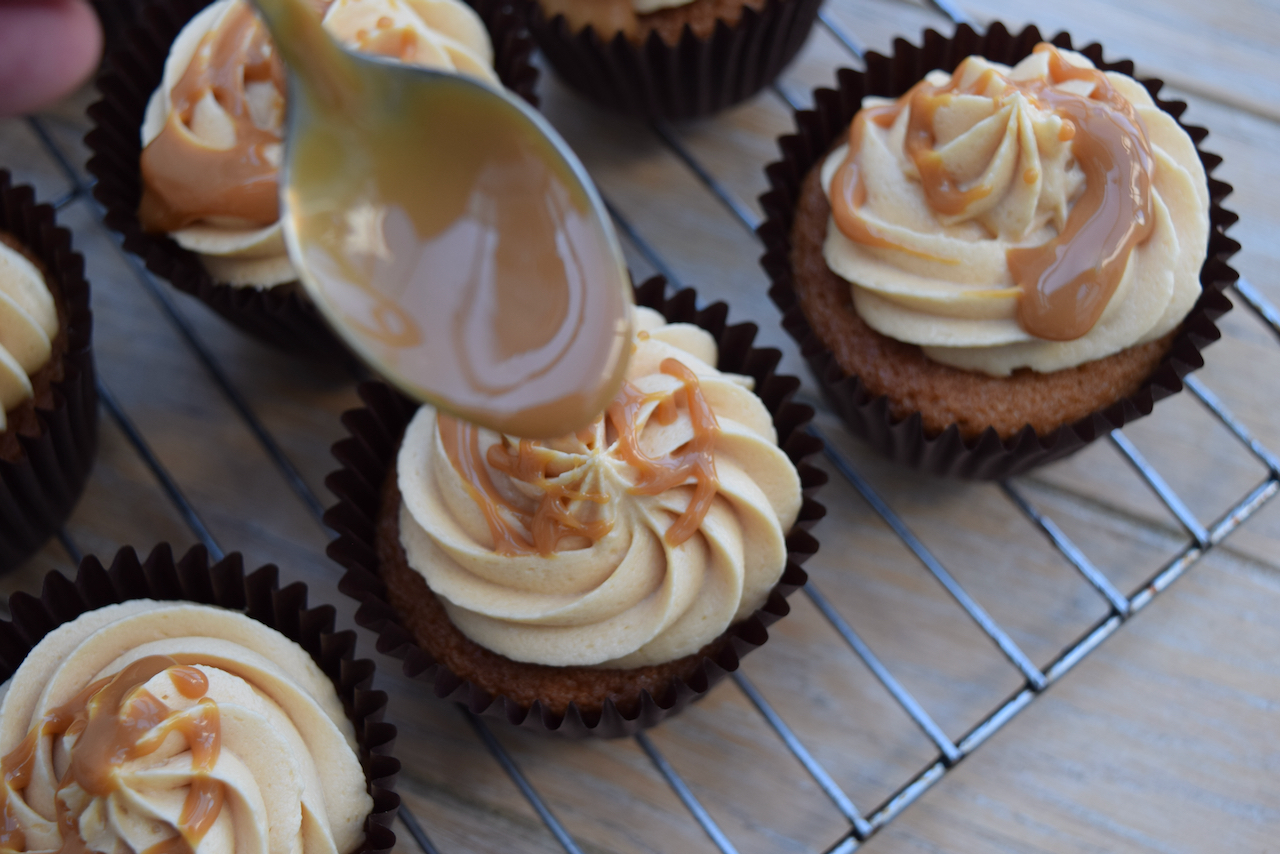 Finish with a tiny grain or two of either sea salt or pink Himalayan salt. You don't want a big pinch, just literally a couple of grains. And that's it. Like me, you can box these up and pretend you're going to give them away, or just eat them amongst yourselves as a total lockdown win.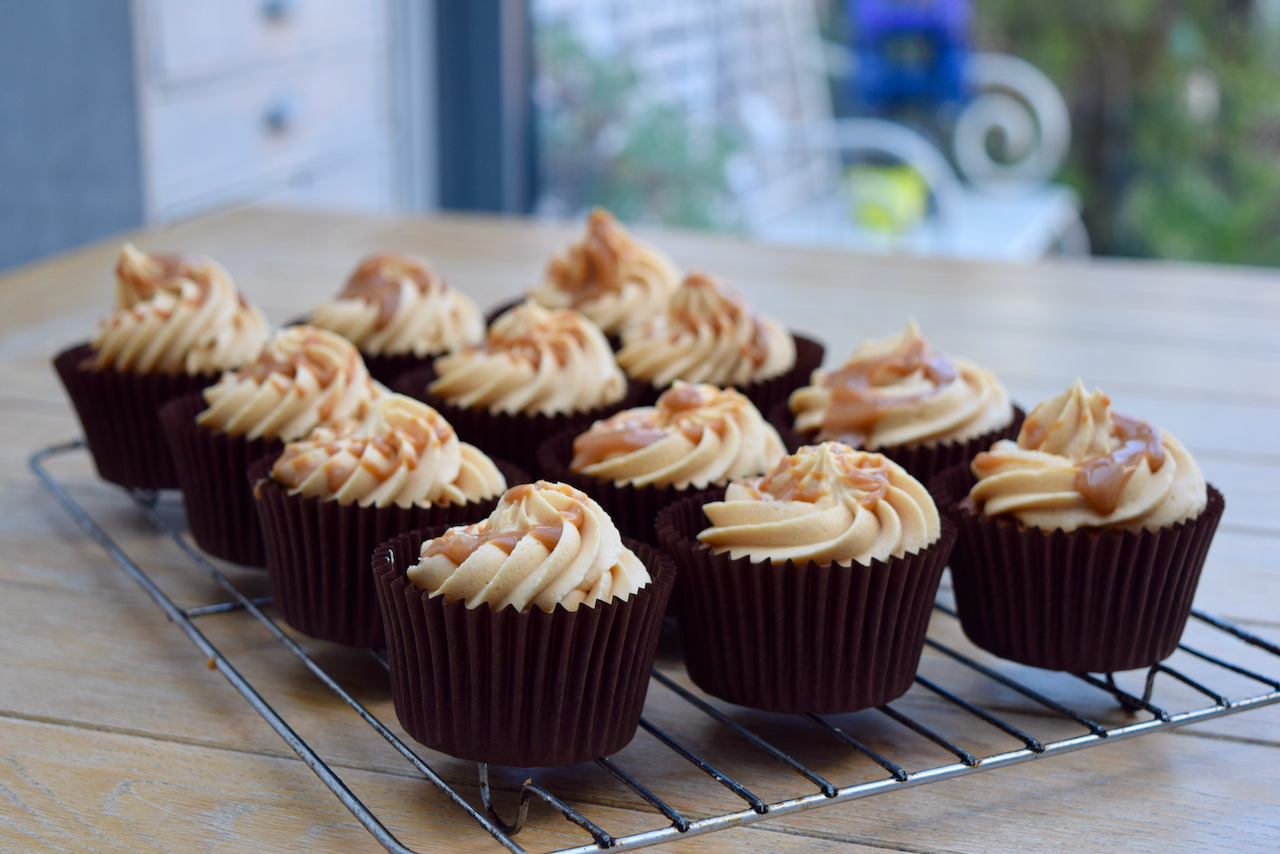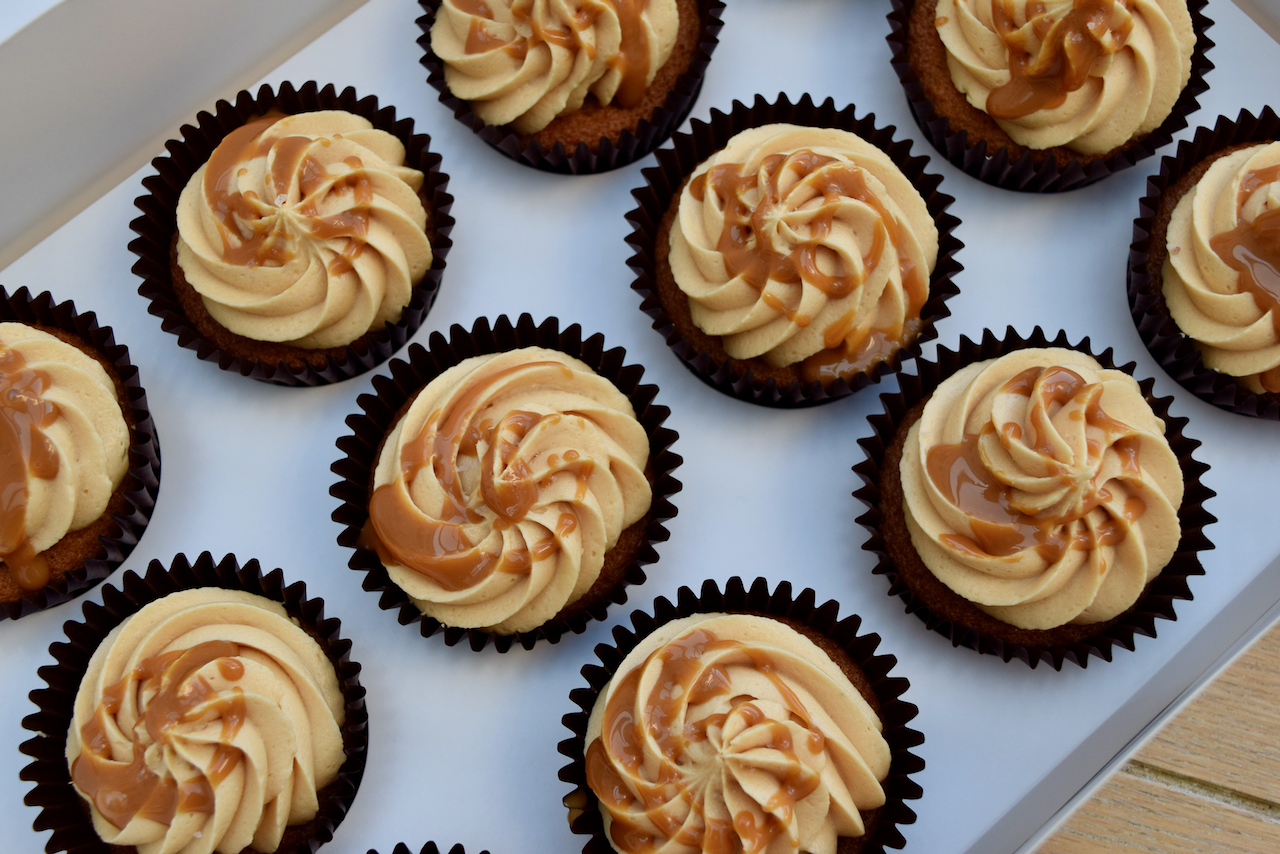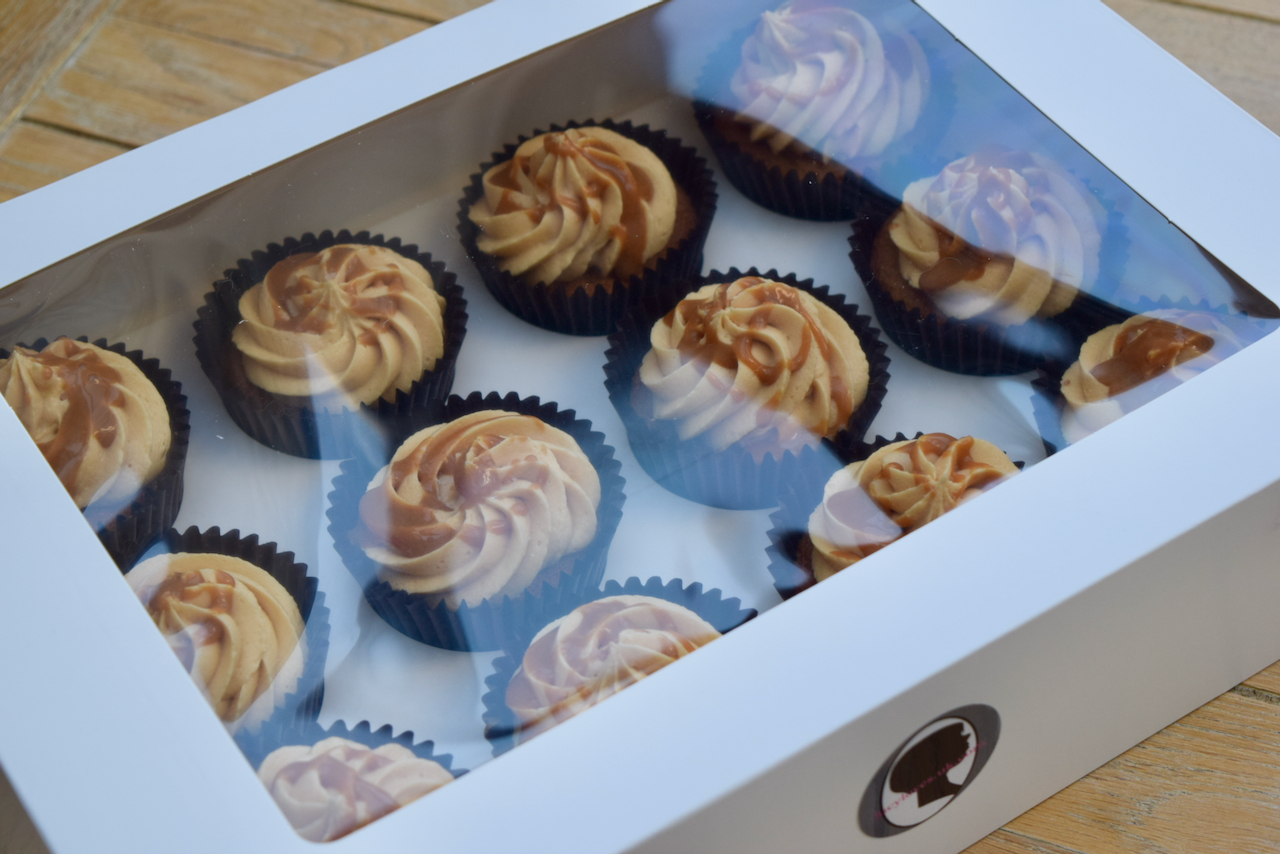 I know salted caramel is slightly old hat now, but for me the combination of sweet and salty will never go out of fashion. I hope you agree and these baked beauties keep morale up in your house during these strange times.
Lots of love
Lucy x
This post contains affiliate links to Amazon. Should you make a purchase through these links Lucy Loves will receive a much needed, tiny commission at no additional cost to you. Thank you.
Salted Caramel Cupcakes Recipe
Makes 12
You will need a stand mixer or a bowl with a whisk or wooden spoon and a 12 hole muffin tin lined with cases
Cakes
125g Stork or soft butter
125g soft light brown sugar
1 teaspoon vanilla extract
2 eggs
125g self raising flour
1/2 teaspoon baking powder
2 tablespoons milk
Caramel Buttercream
150g soft butter
300g icing sugar
1 teaspoon vanilla
3 heaped tablespoons Carnation Caramel or dulce de leche
A further couple of tablespoons of caramel for decoration and tiny pinches of sea salt or Himalayan pink salt
Pre heat your oven to 150 degrees fan assisted and line your muffin tin with muffin papers.
In your stand mixer or in a bowl with a whisk or wooden spoon, beat the Stork or soft butter with the soft brown sugar until light and fluffy. Add the eggs and vanilla and beat again until well mixed.
Fold in the flour and baking powder until you have a smooth batter then finally mix in the milk to loosen it off slightly. Put a tablespoon of mixture into each case, scraping the bowl to use every last bit. Place them in your pre heated oven for around 15 to 20 minutes or until the cakes are golden, firm to the touch and a skewer comes out clean when poked in the middle.
Leave the cakes to cool on a wire rack while you make the buttercream. In your stand mixer again or a bowl with hand whisk or wooden spoon beat the soft butter and a third of the icing sugar (this will stop you covering your kitchen in a cloud of icing sugar). Continue with the other two batches until you have a stiff butter cream. Add the vanilla and three tablespoons of caramel and beat again until smooth.
If you like, add the buttercream to a piping bag and pipe swirls onto the cooled cakes. If you don't have a piping bag, smooth on with a palette or butter knife. Give a tablespoon of caramel a good stir to loosen then drizzle on top of each cake. Add a tiny sprinkle of sea or pink Himalayan salt on top of each cake.
Devour or keep in an airtight tin for around 3 to 4 days.