Strawberries and Cream Colada Recipe
As a household, we are huge Baileys fans. It's never reserved for Christmas alone; Clyde would drink it for breakfast given half the chance. So when I kindly got sent a bottle of Baileys Strawberries and Cream, in conjunction with their sponsorship of the Women's Prize for Fiction, I had to hide it from Clyde in order to be able to have enough to fashion today's Friday Cocktail. This wonderful bottle came with some recipe ideas, one being the Strawberries and Cream Colada which instantly caught my eye, and which I thought I would generously share with you today.
The weather this weekend is set to be a total scorcher, so what could be more perfectly timed than a chilled Strawberries and Cream Colada. It's a blended combination of the wonderful Baileys Strawberries and Cream with just a touch of coconut rum. I added some frozen strawberries as a nod to one of your 5 a day and this with the ice create a sort of boozy smoothie. The fruity Baileys gives this cocktail the flavour of a summer dessert and you could eat it by the bowlful, it's so good.
Clyde selfishly wrestled this cocktail out of my hands, and only gave the glass back when it was empty. Rest assured I will be making at least a double batch of Strawberries and Cream Colada and enjoying it all by myself, as I do think sharing is overrated.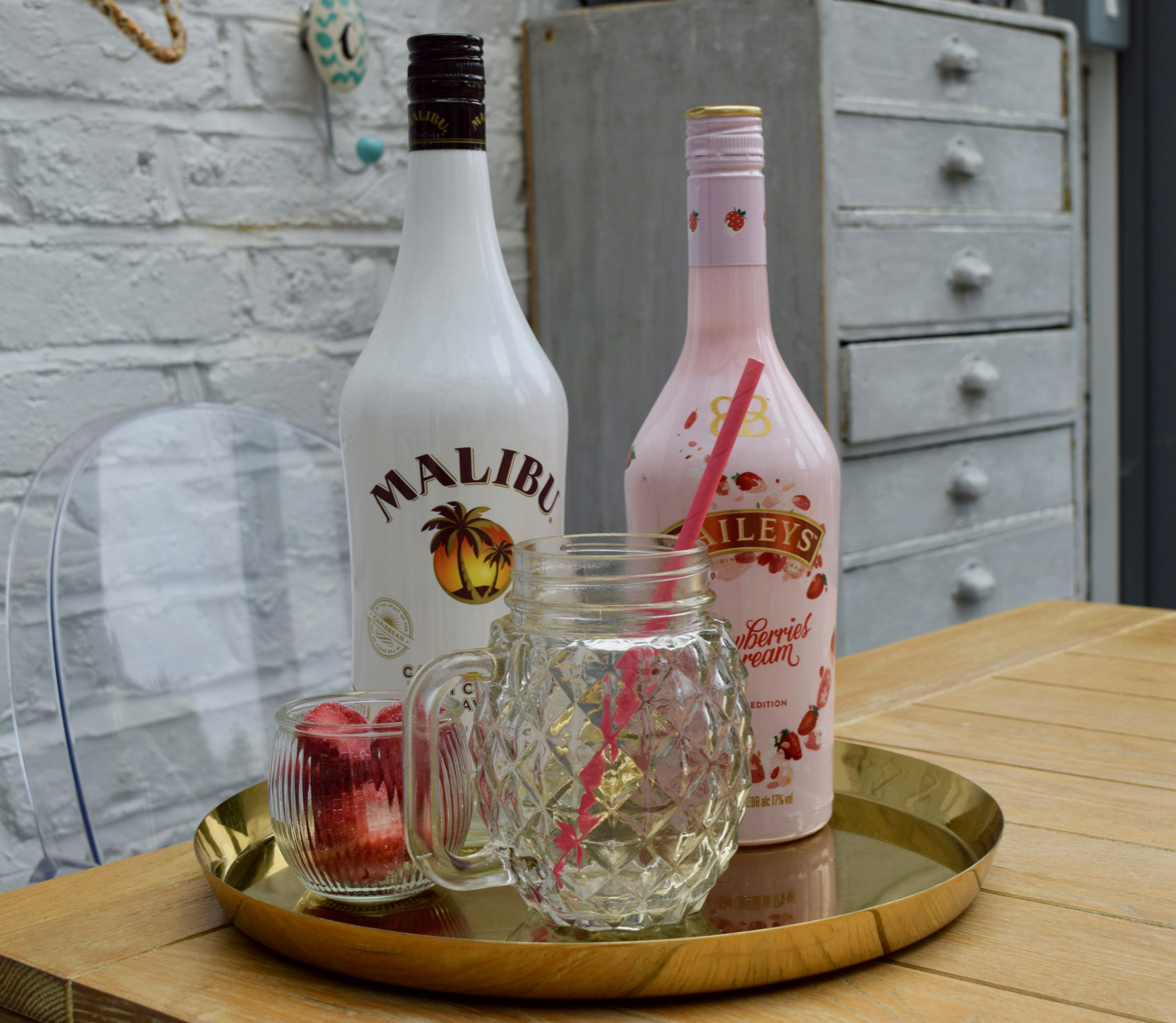 To be fair, this Baileys Strawberries and Cream really needs nothing more than some ice, but I do like to tart things up a bit so the frozen strawberries and coconut rum are really just a total bonus.
Make a start on this with your blender or NutriBullet. Add the ice and the frozen strawberries. I have loads of frozen strawbs in my freezer for smoothies, but if you don't then just freeze a few fresh ones in advance.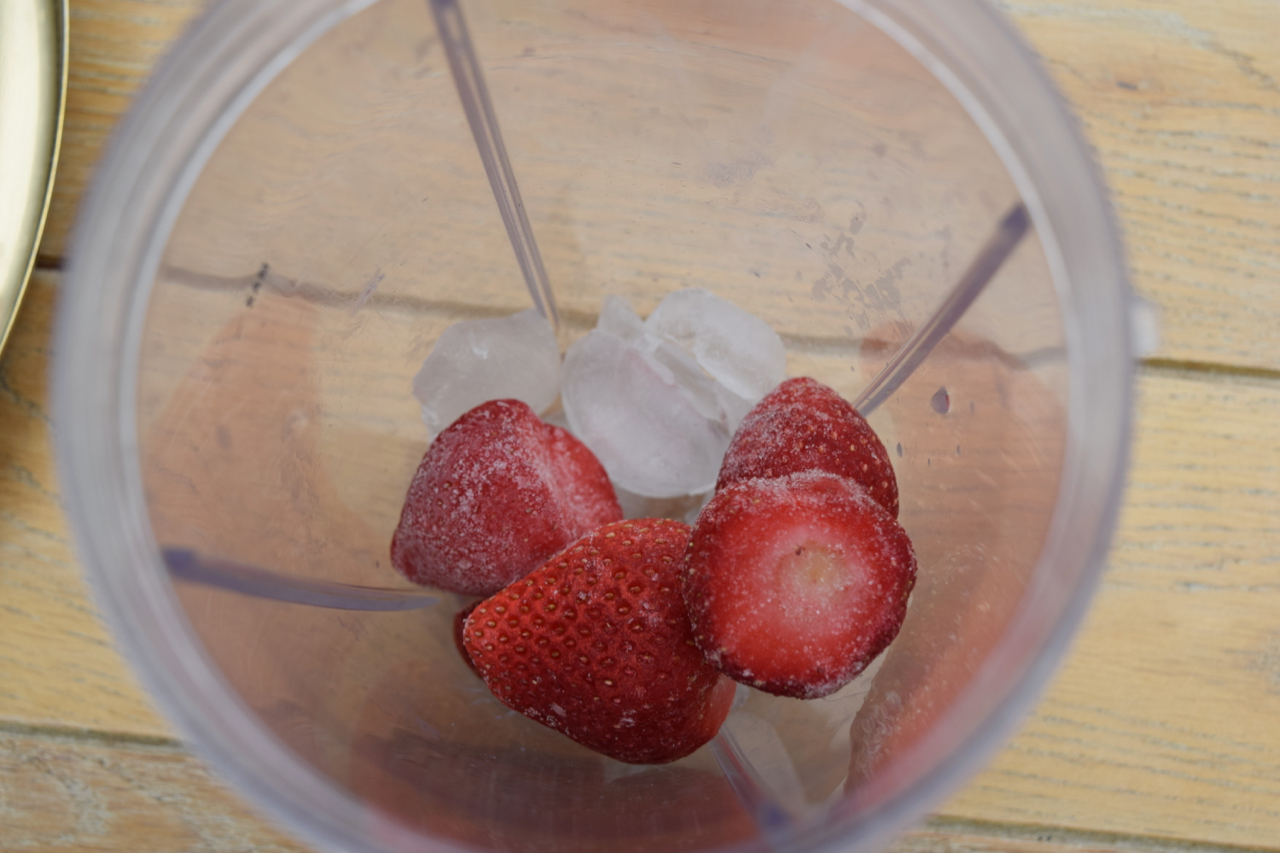 Next measure in the nectar that is the Baileys Strawberries and cream then follow in with your coconut rum of choice.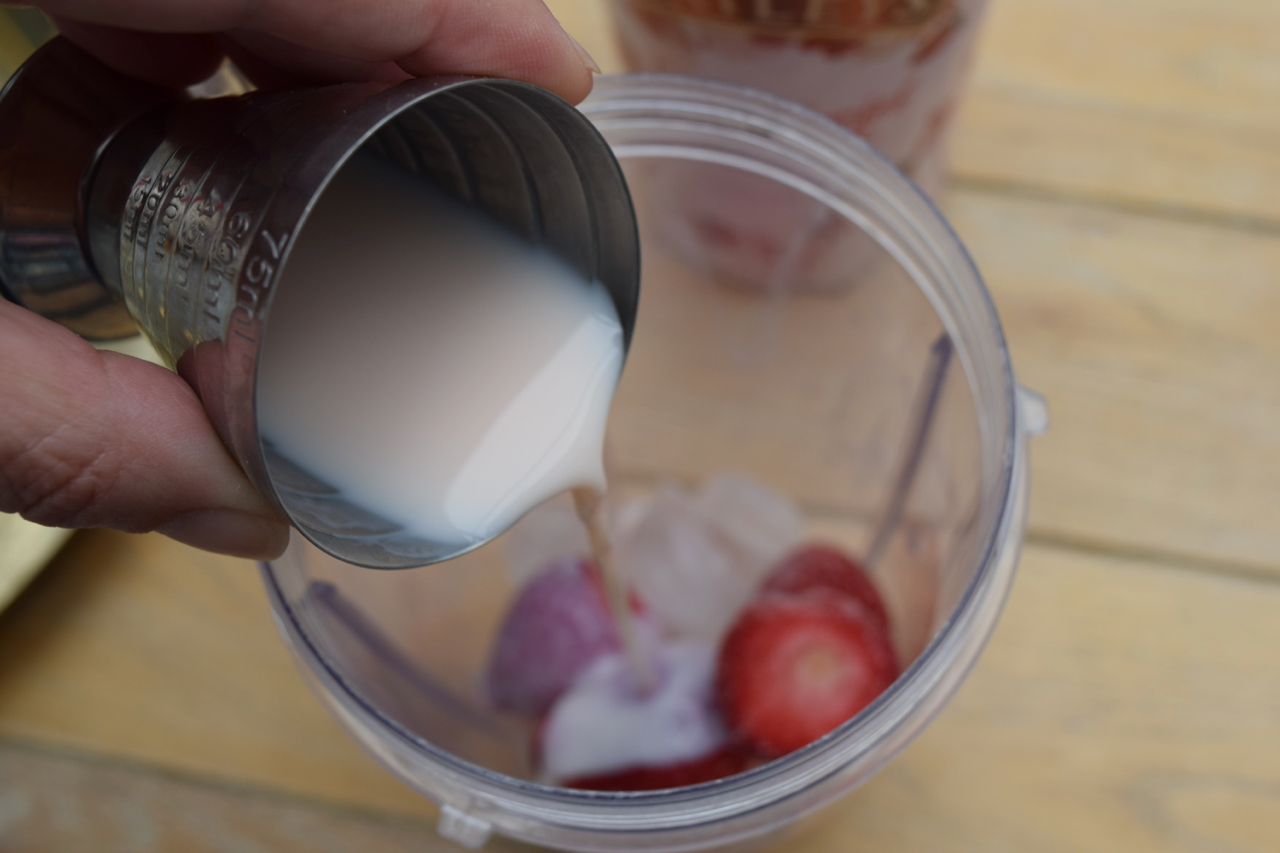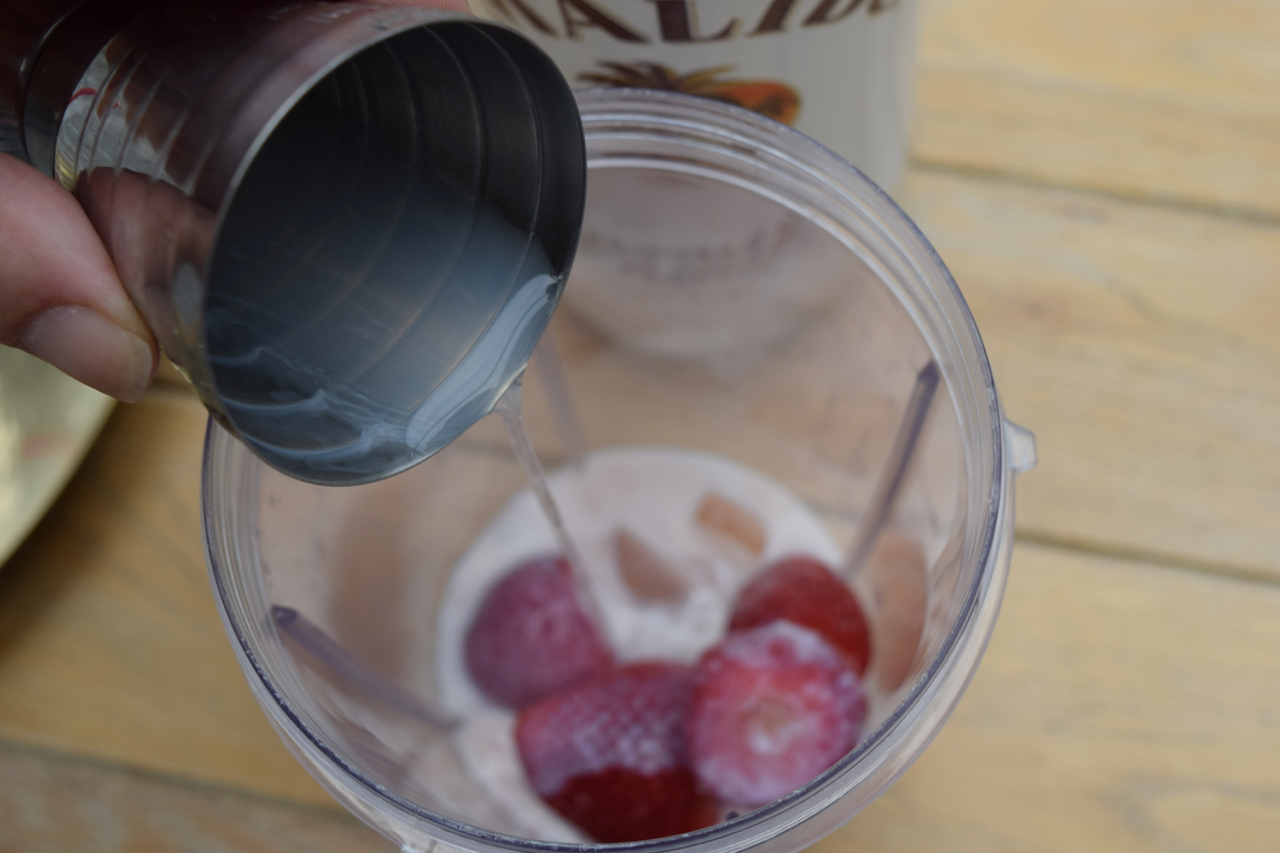 Now, blitz this beautiful collection of goodies until smooth. It will have the consistency of soft serve ice cream, but that's a good thing.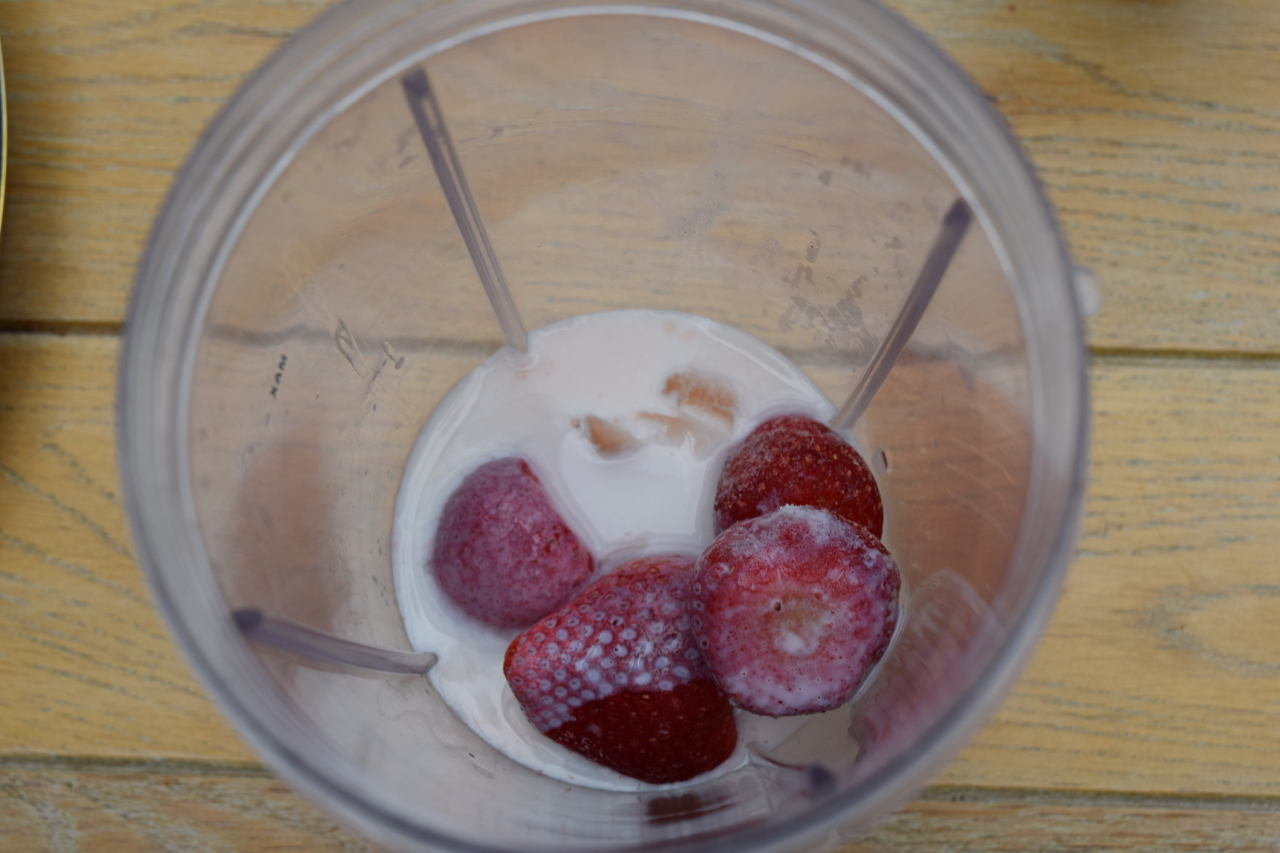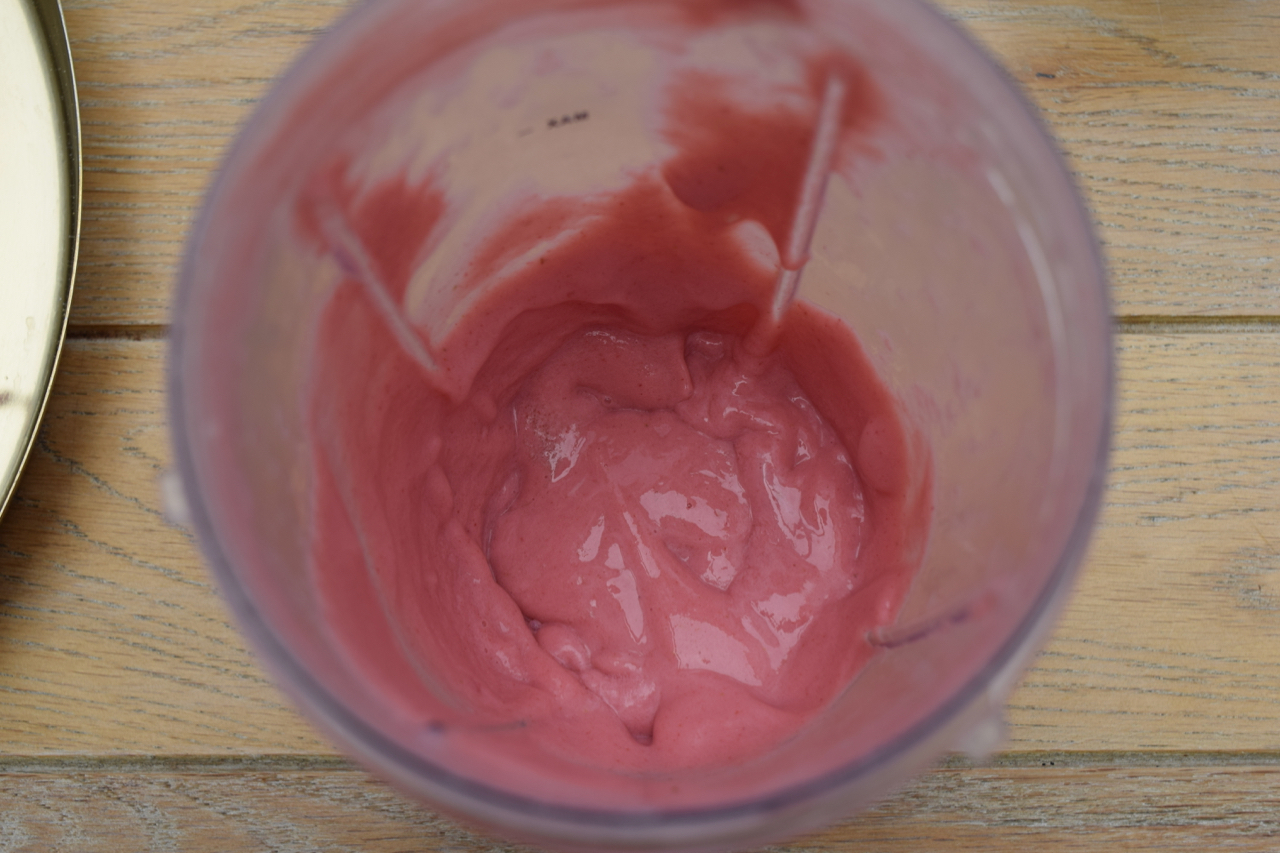 Pour/scrape into your chosen glass, which you'll notice isn't the one from the line up which was far too big, and garnish with some freeze dried strawberries powder if you have it, if not go with a fresh strawberry. Sip this summer-in-a-glass style treat.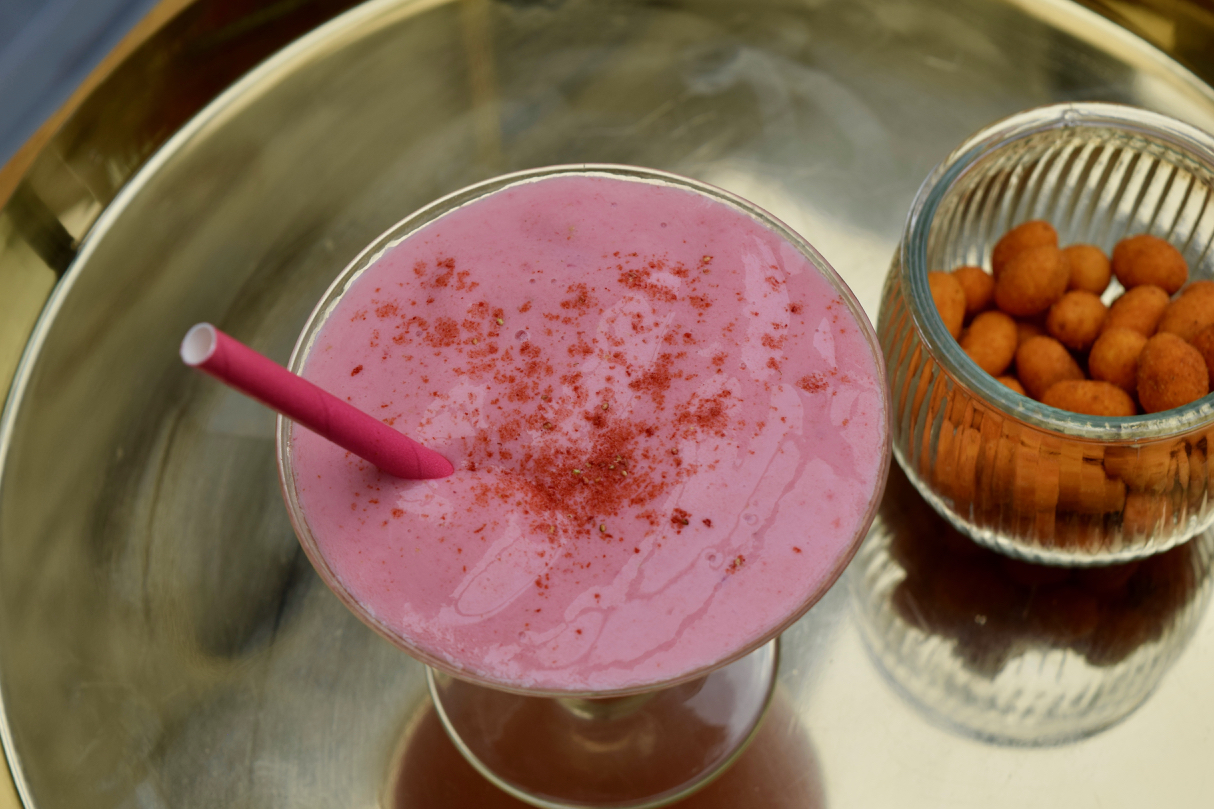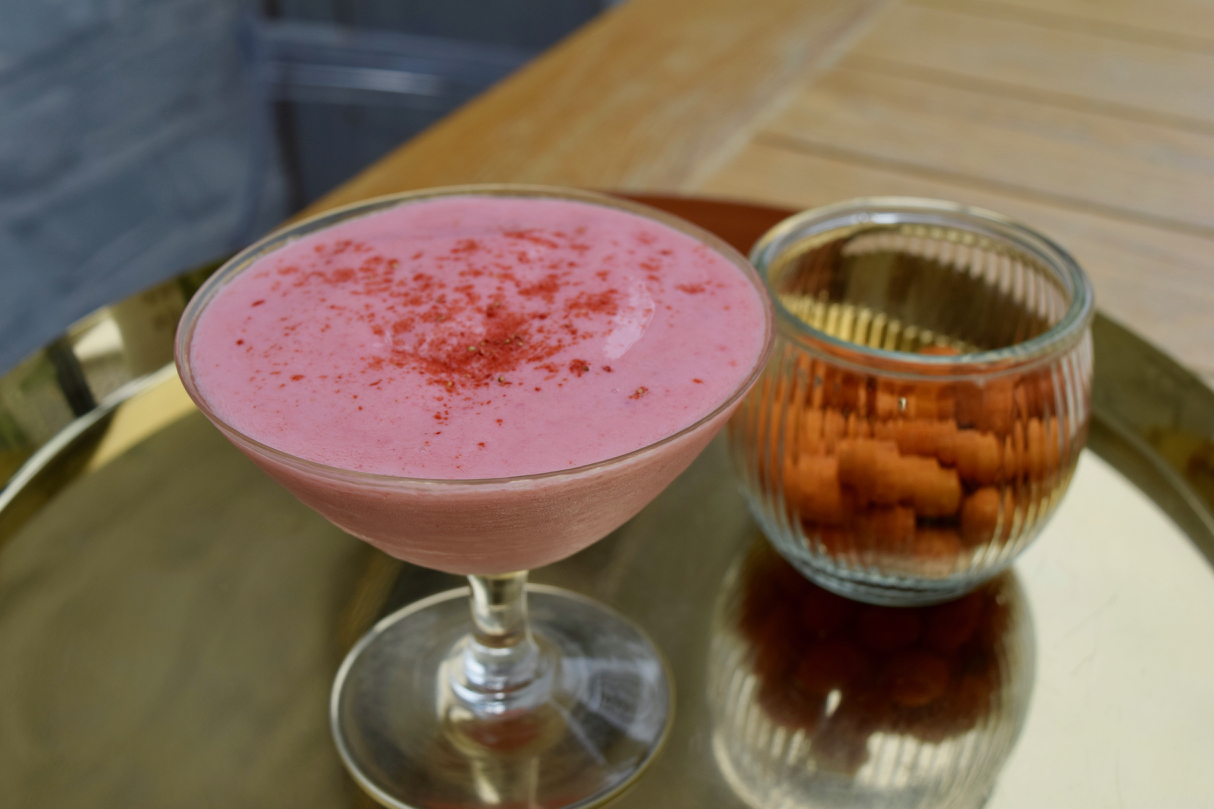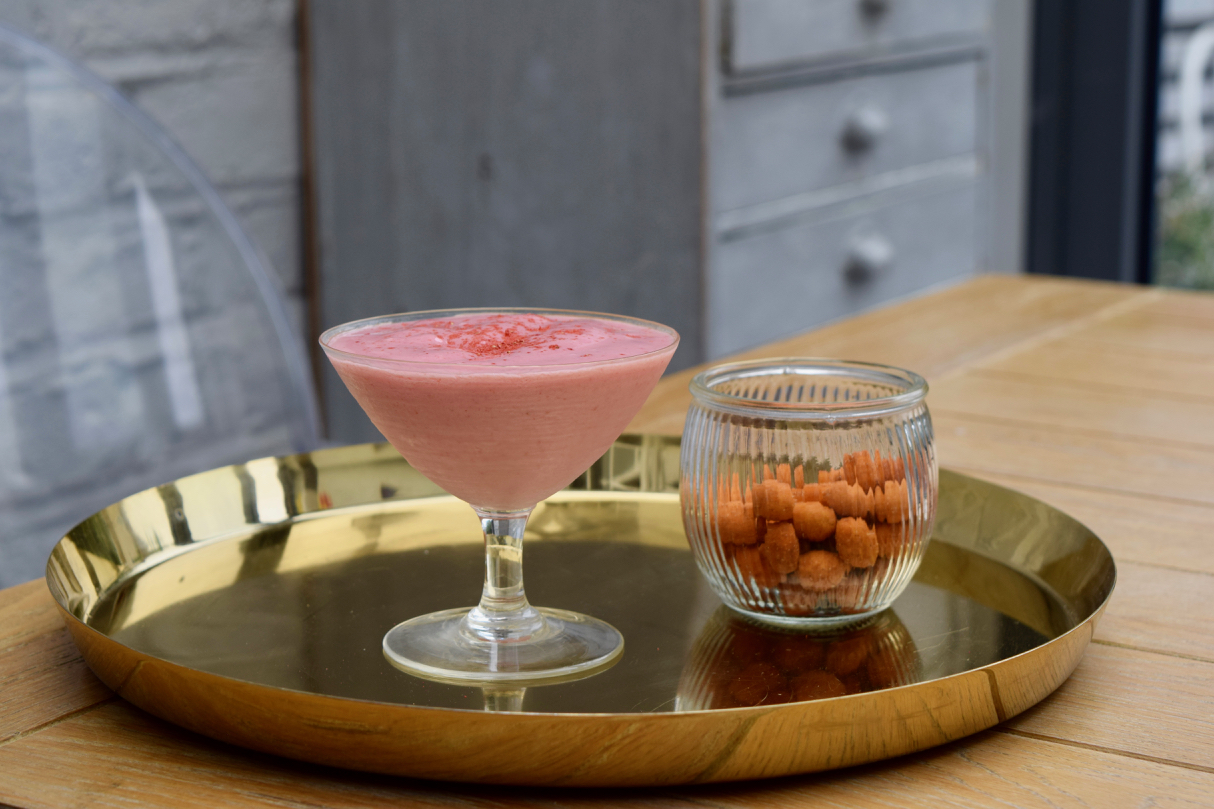 In a not-just-thrown-together type of way this Strawberries and Cream Colada coincides with the Wimbledon Tennis Championships, the home of strawberries and cream, starting on Monday. So, put your feet up, get your bikini/speedos on, put up a deck chair, pop the radio on and blend yourself this weeks Friday cocktail. This is an English summer at it's finest *watch as it starts to cloud over*.
Have a restful weekend.
Lucy x
Baileys kindly sent me their Strawberries and Cream drink to try, however, all opinions and ramblings are, as always, my own.
Strawberries and Cream Colada Recipe
Makes 1
You will need a blender or NutriBullet 
Ice
5 frozen strawberries
60ml Baileys Strawberries and Cream
40ml Coconut rum
Extra strawberries or strawberry powder to garnish
Take your blender cup and add a handful of ice and the frozen strawberries.
Measure in the Baileys Strawberries and Cream and the coconut rum then blend until smooth. Pour into your chosen glass and sprinkle on some dehydrated strawberry powder or garnish with a fresh strawberry. Sip through a straw for summer fruit freshness.