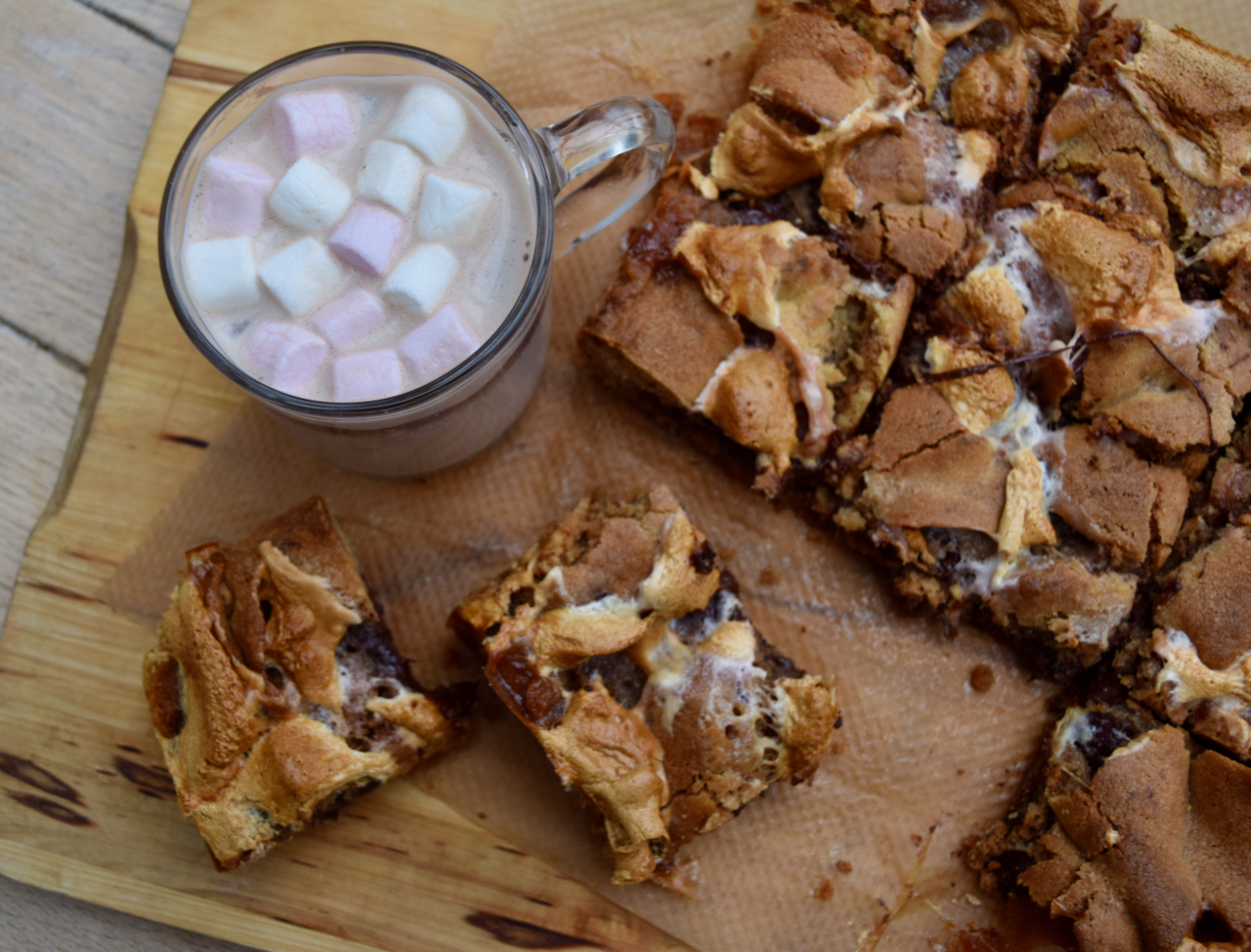 S'mores Squares recipe
Usually I spend weeks tutting about the sound of fireworks upsetting the dog before the 5th of November actually arrives. But this year I've barely heard a single rocket and my tutting has been kept to a minimum. I do love a firework display but poor Ted, not so much. What Bonfire Night does have, which we all love, however, is a warming glass of hot chocolate *brandy optional* and a delicious S'mores Square.
I have no idea where the word S'more actually comes from, although I'm sure if I could be arsed to Google it I'd find out. What I do know is these S'mores Squares consist of a crushed digestive laced dough layered with marshmallow and chocolate. Traditionally, these campfire treats, are toasted over the fire; mine are baked in a 20cm square tin. The resulting tray bake is sticky with baked marshmallows and rich from a thick layer of chocolate. I used dark chocolate chips to keep the sweetness down to a dull roar and my marshmallows were the huge pink and white ones. You could use regular sized ones or, as the original recipe suggested, a jar of mallow Fluff. The reward is a square of joy, perfect as a Bonfire Night treat.
All that's missing is a large glass of mulled wine or boozy chocolate and your 5th of November is complete. That's if there are any actual fireworks this year?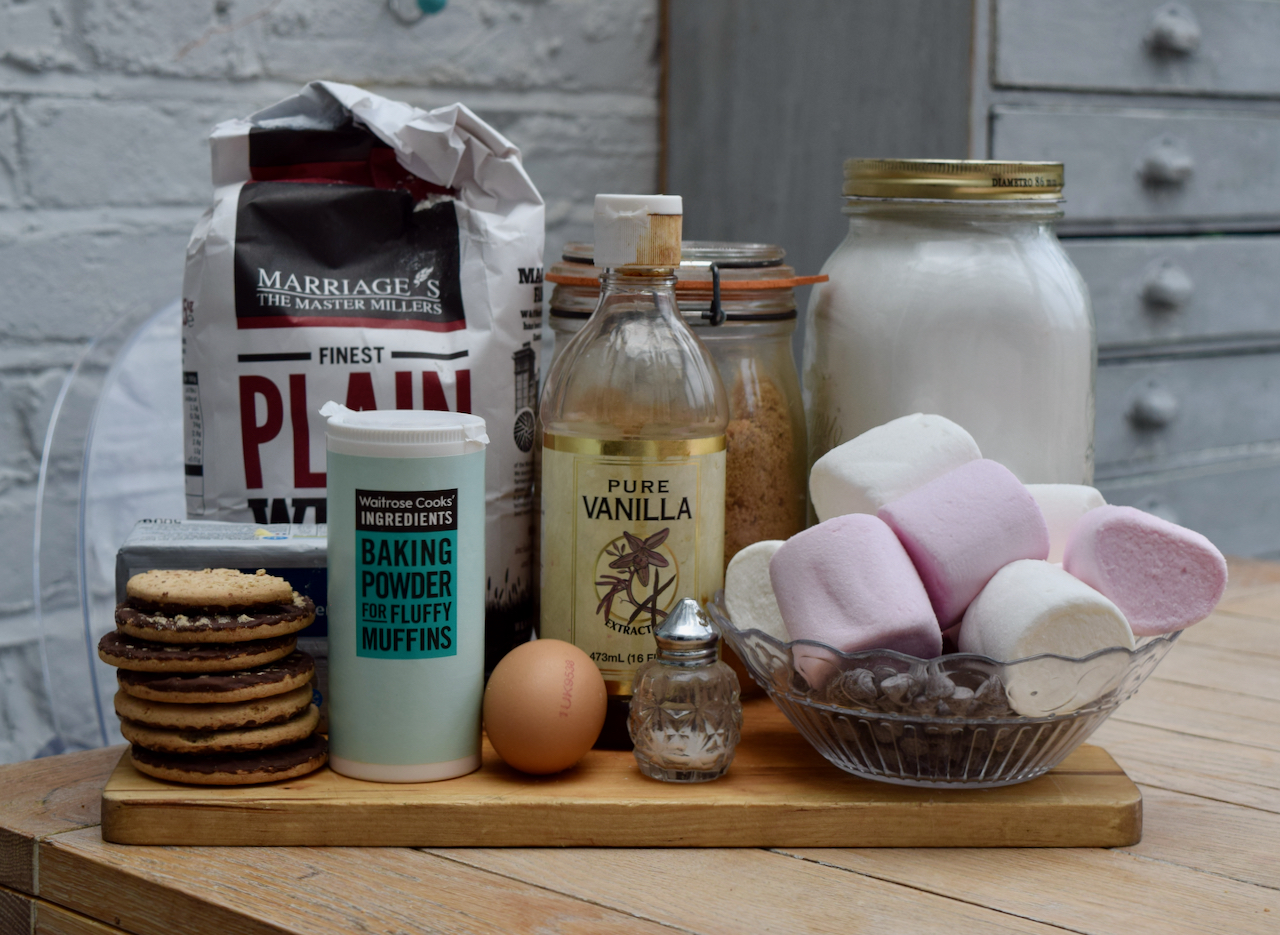 This is a sweet and tasty line up, featuring all the classic S'mores ingredients. My digestives were the dark chocolate variety, the marshmallows are huge ones and the chocolate chips are dark. Feel free to use whatever you have in your cupboard.
Make a start by lining your 20cm square tin and pre heating the oven to 160 degrees. Next, either in your food processor, stand mixer or a bowl with a hand mixer or spoon, beat the soft butter and both caster and soft brown sugars until lighter in colour and texture.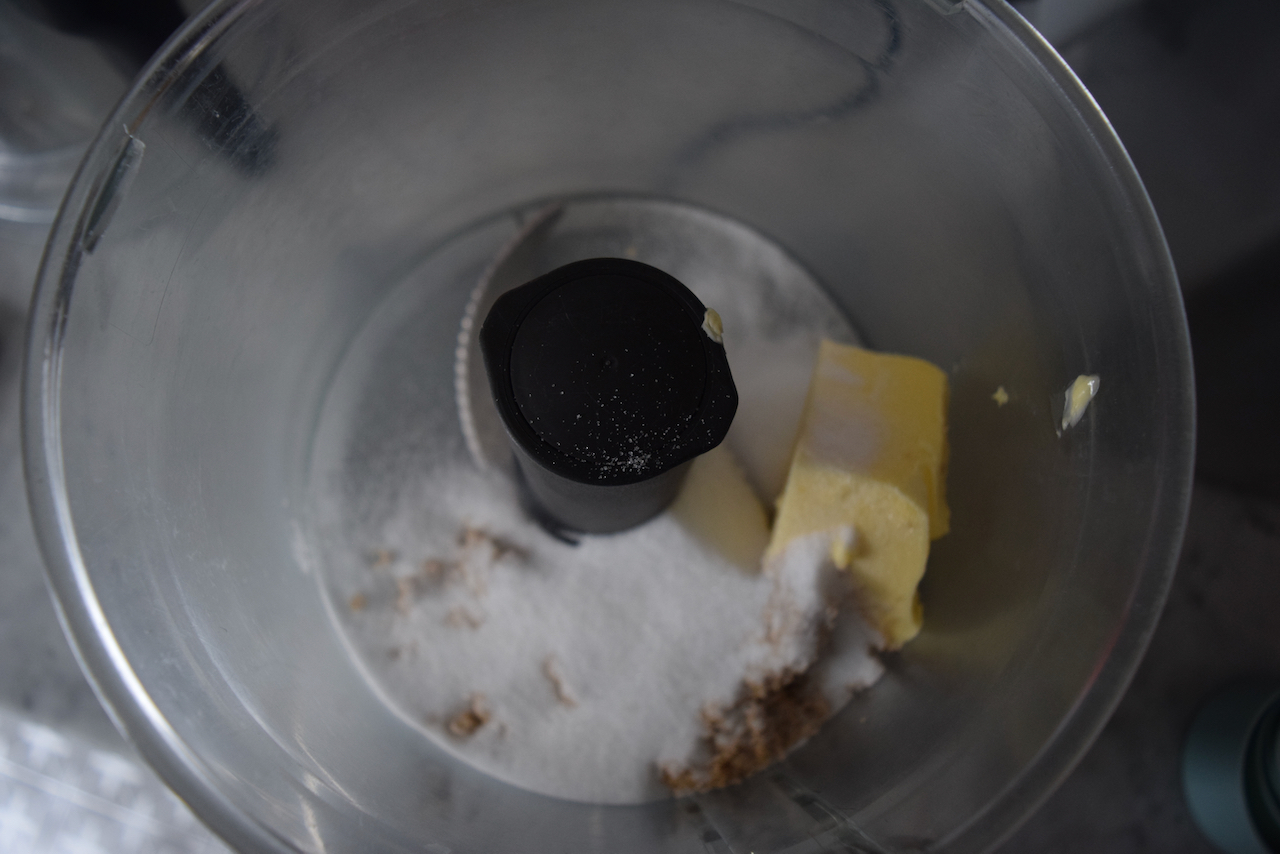 Beat in the egg and vanilla until you have a smooth batter.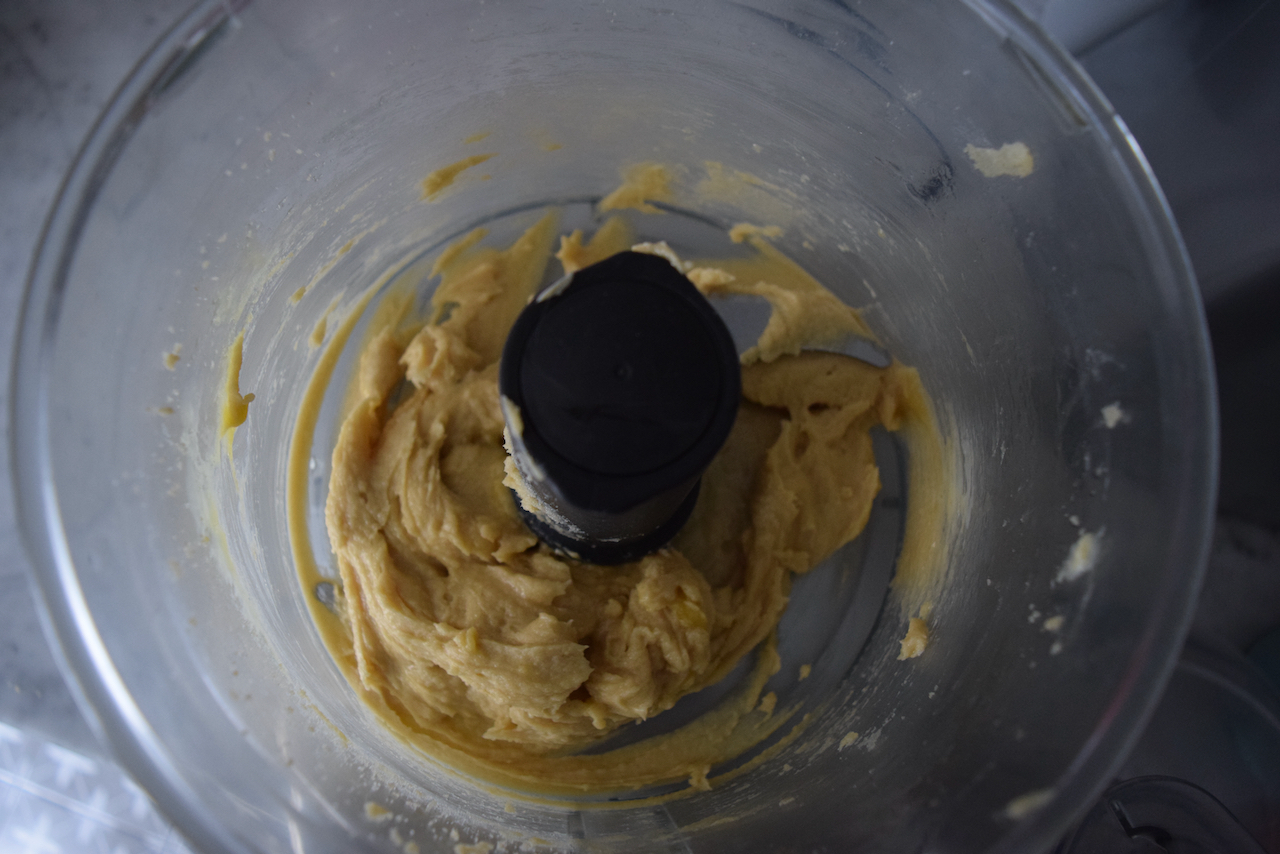 Now mix in the flour, salt and baking powder to form a dough then in a final flourish, mix in the digestive biscuit crumbs.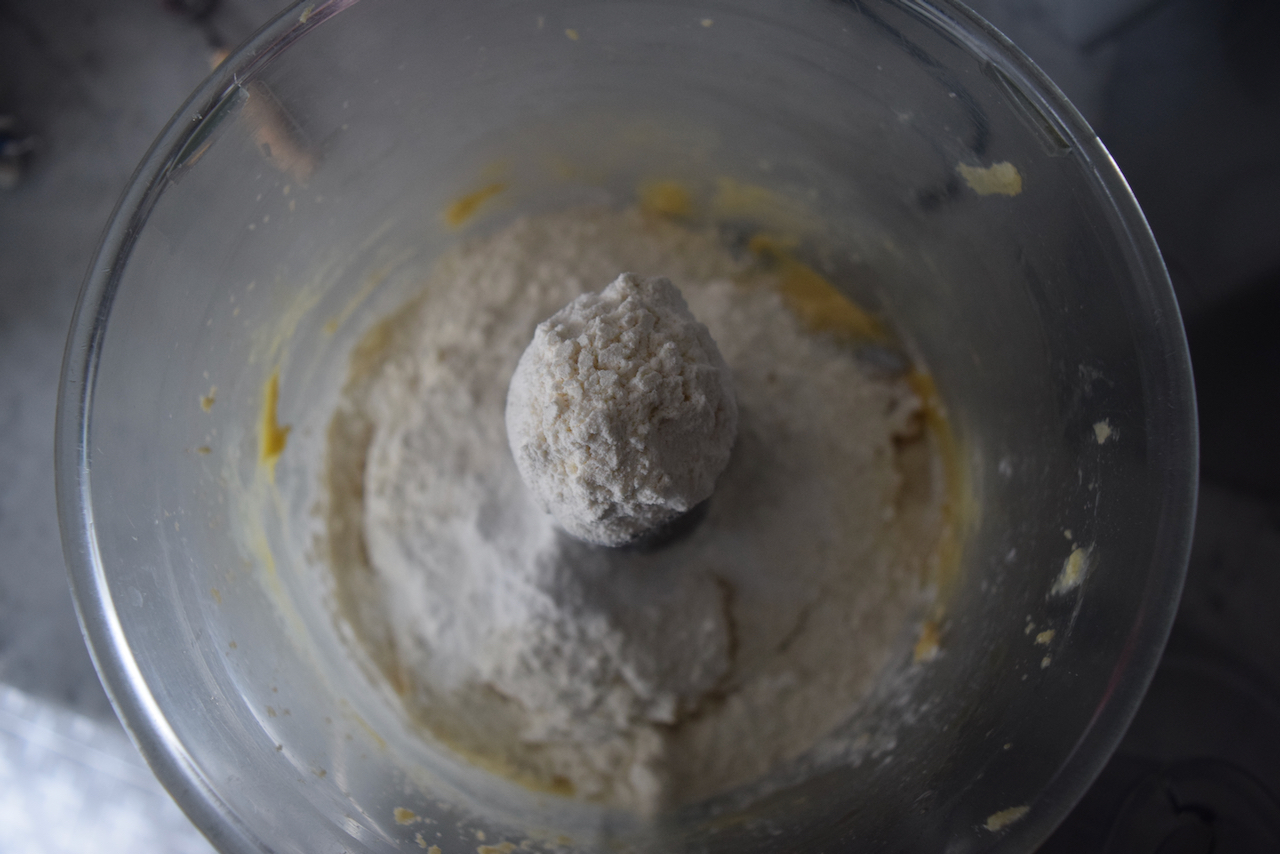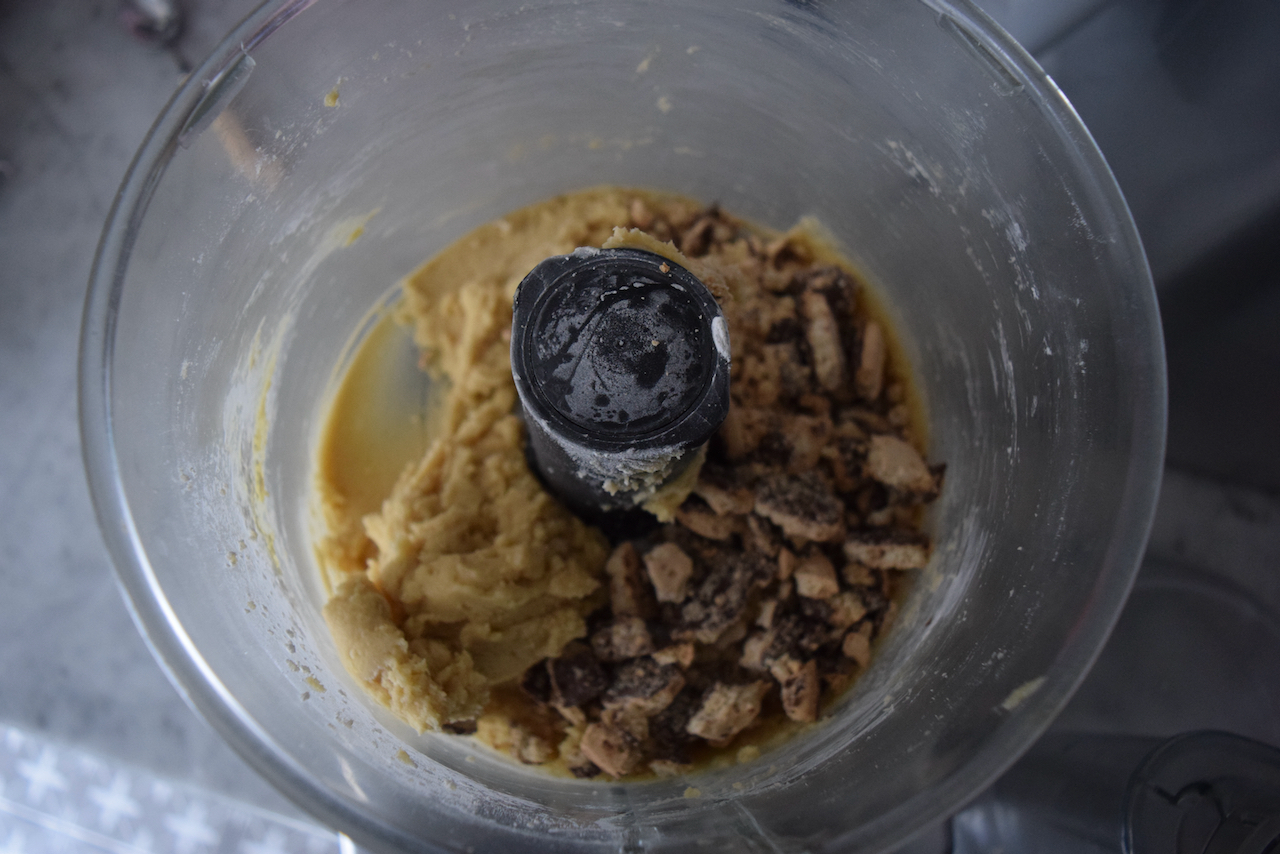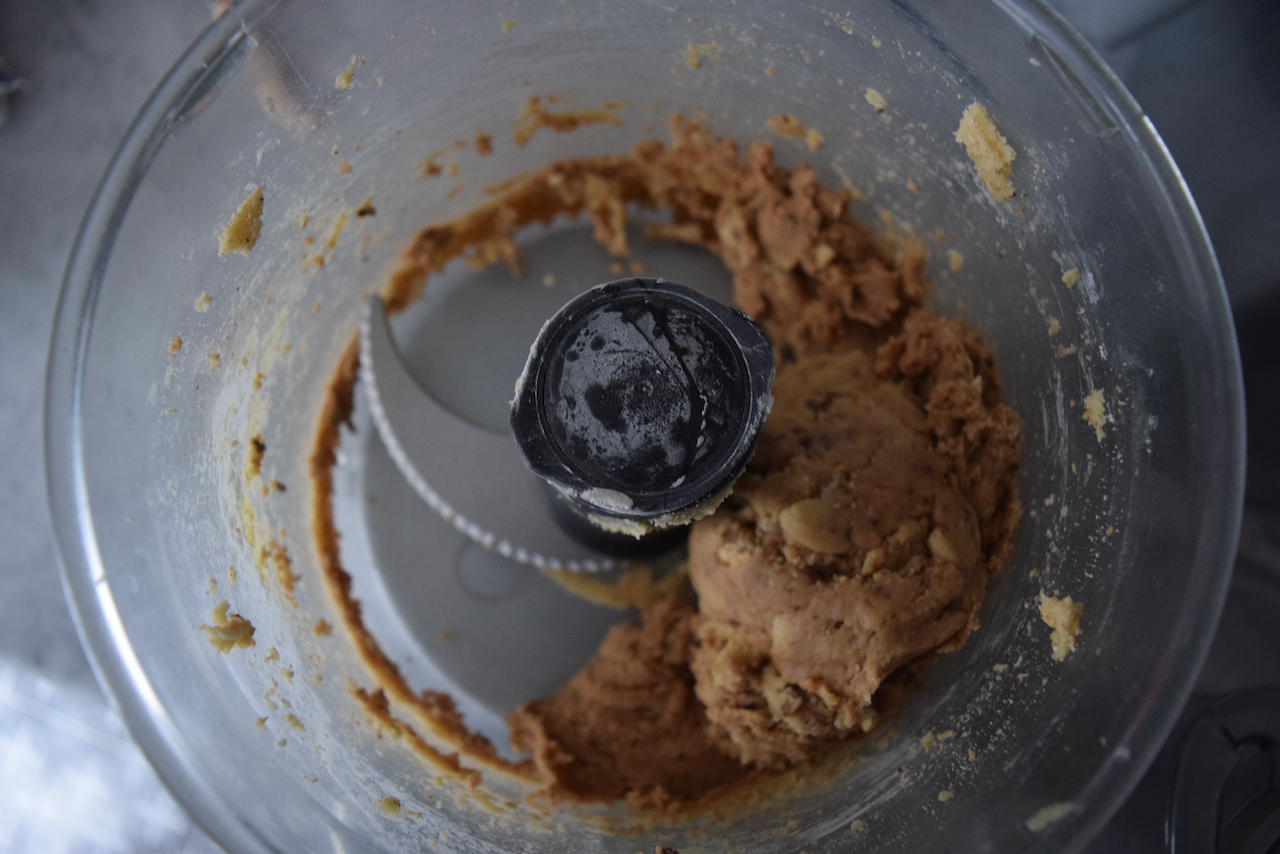 Press half the biscuit dough into the base of your lined tin to create an even layer.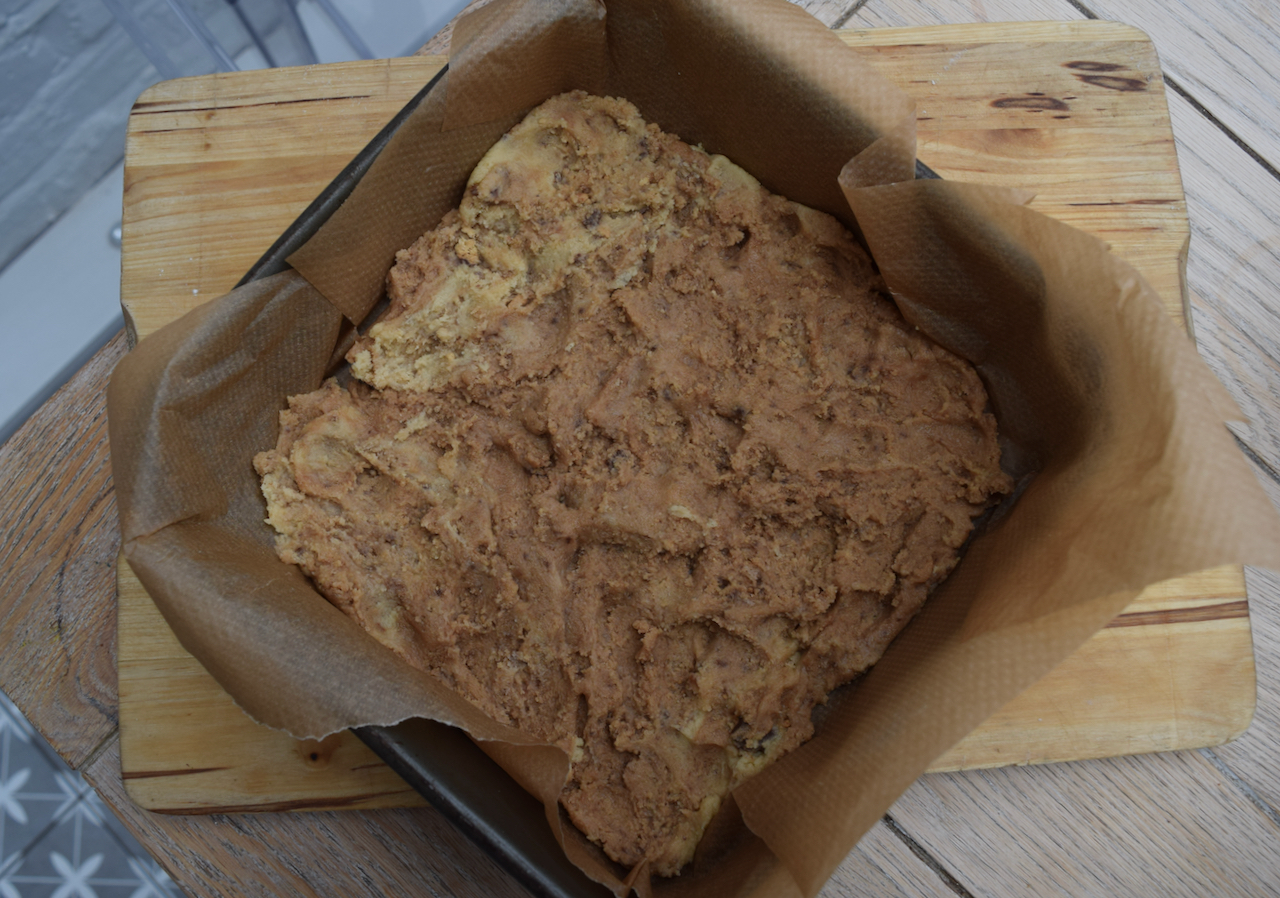 Next, sprinkle on your chosen chocolate layer, followed by the marshmallow layer. Mine were jumbo sized so I tore them into smaller chunks to create even coverage.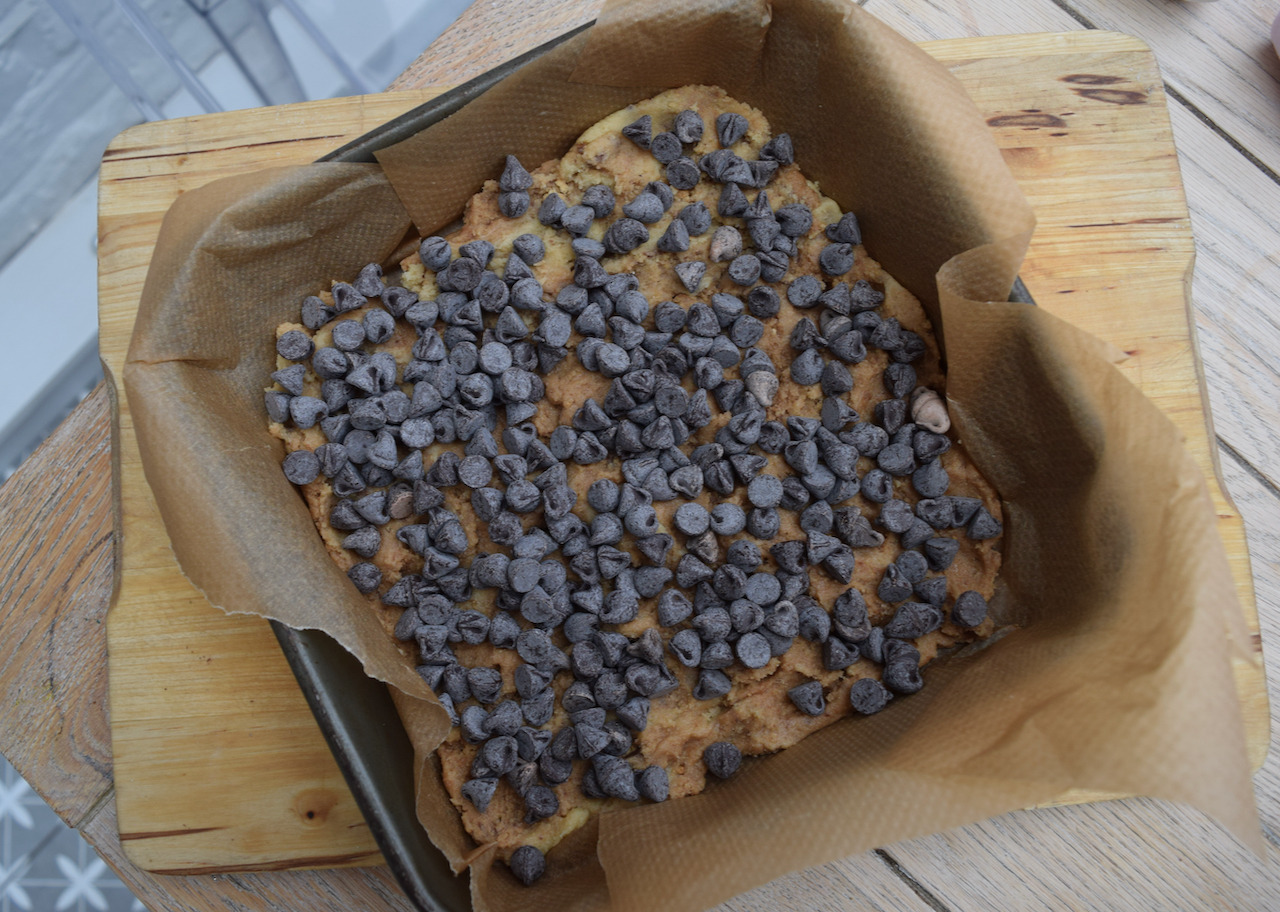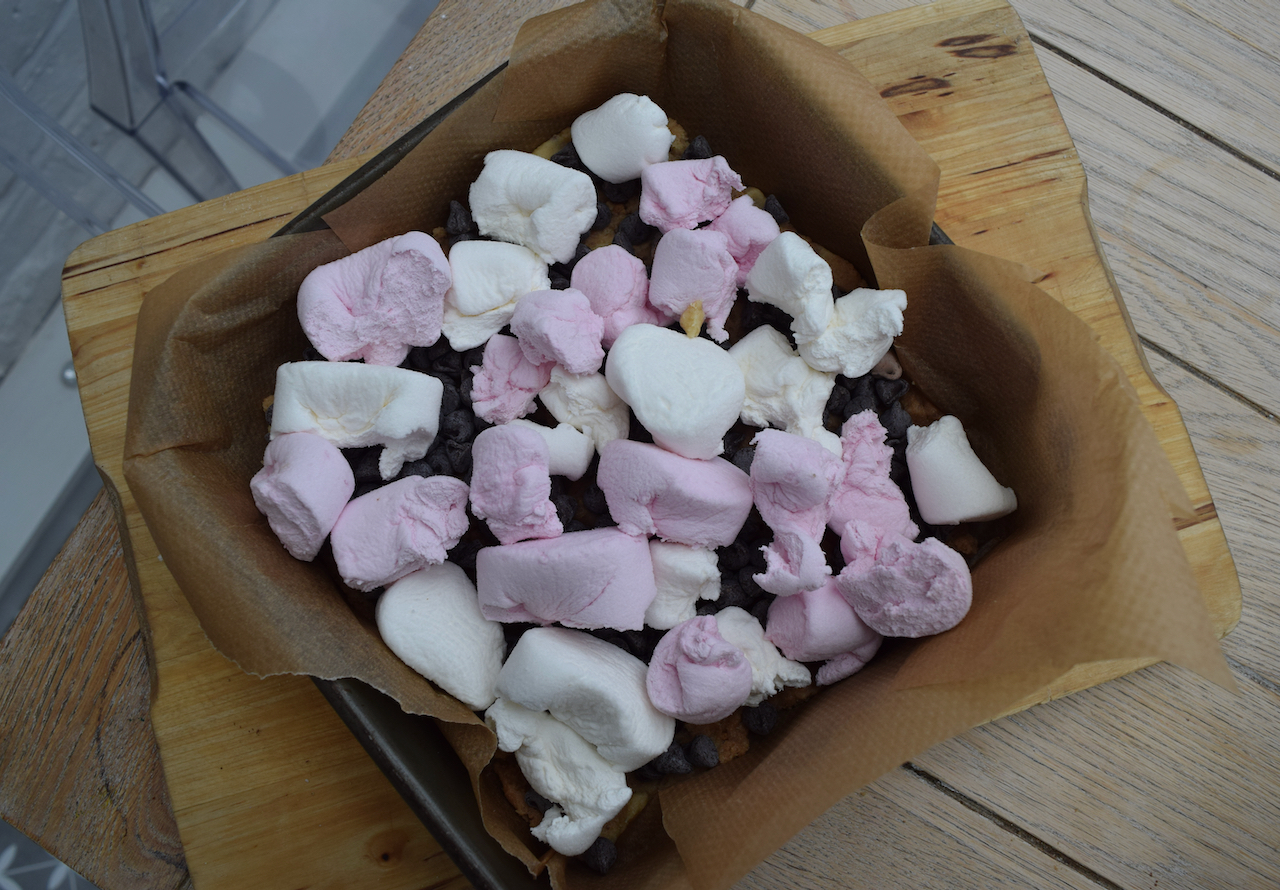 Finally, cover the layers with pieces of the last half of the dough; don't worry, it won't cover the marshmallow, you want some to peak through.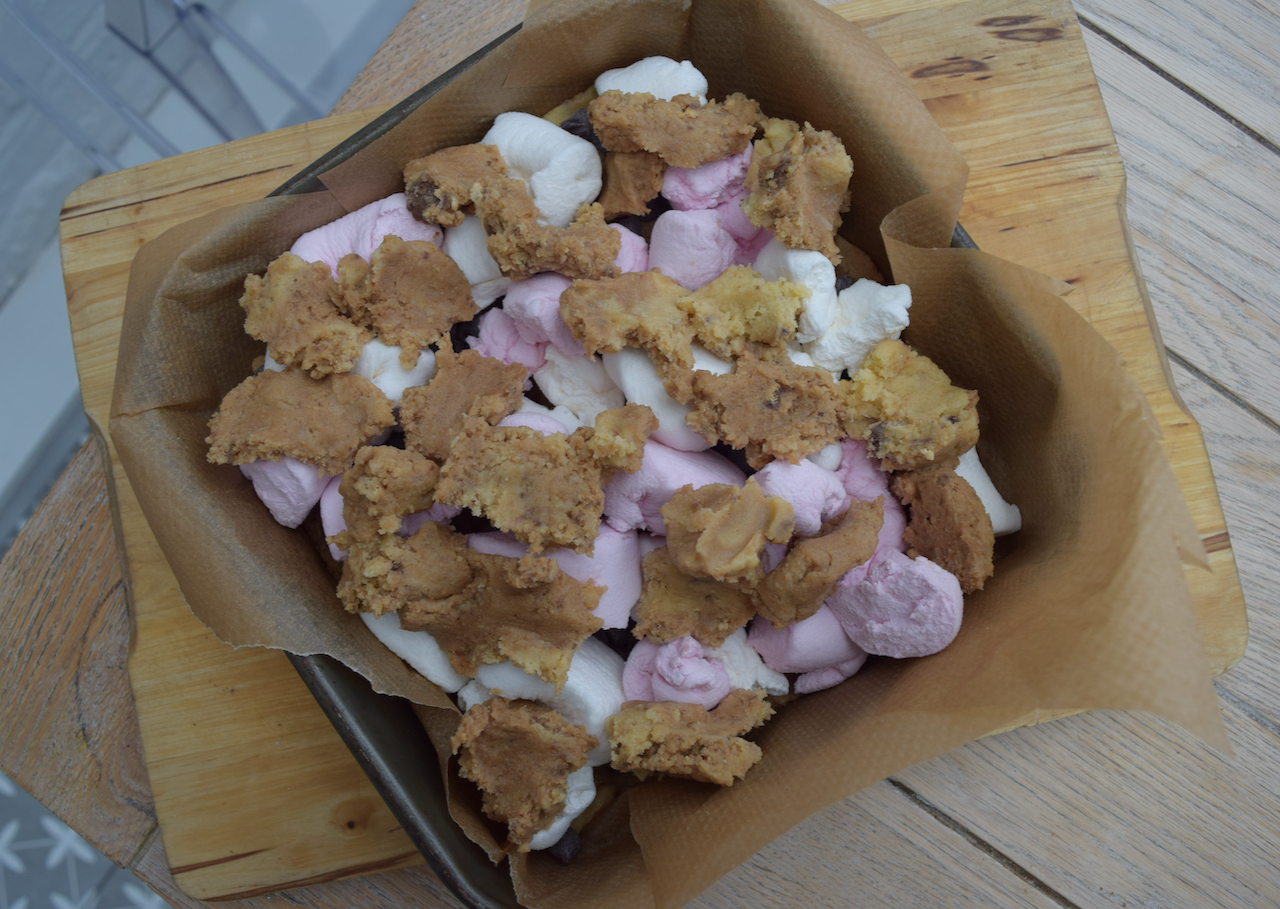 Bake this campfire treat in your pre heated oven for 25 to 30 minutes or until the bake is golden, bubbling and smelling amazing.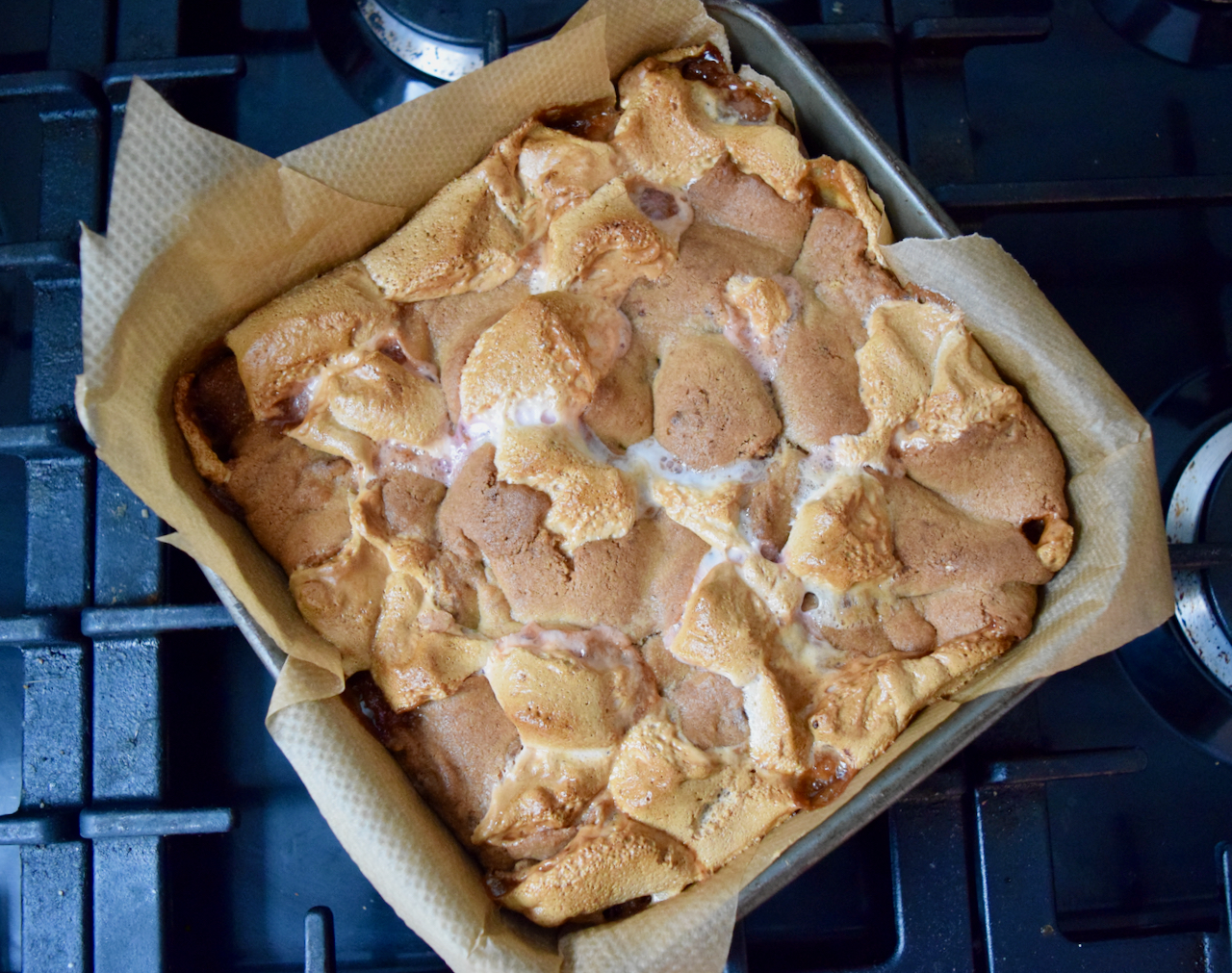 Wait an agonising hour or so until the S'mores squares are cool, then cut into, yes, you guessed it, squares. Enjoy these with a hot chocolate, adding a splash of brandy, where age appropriate.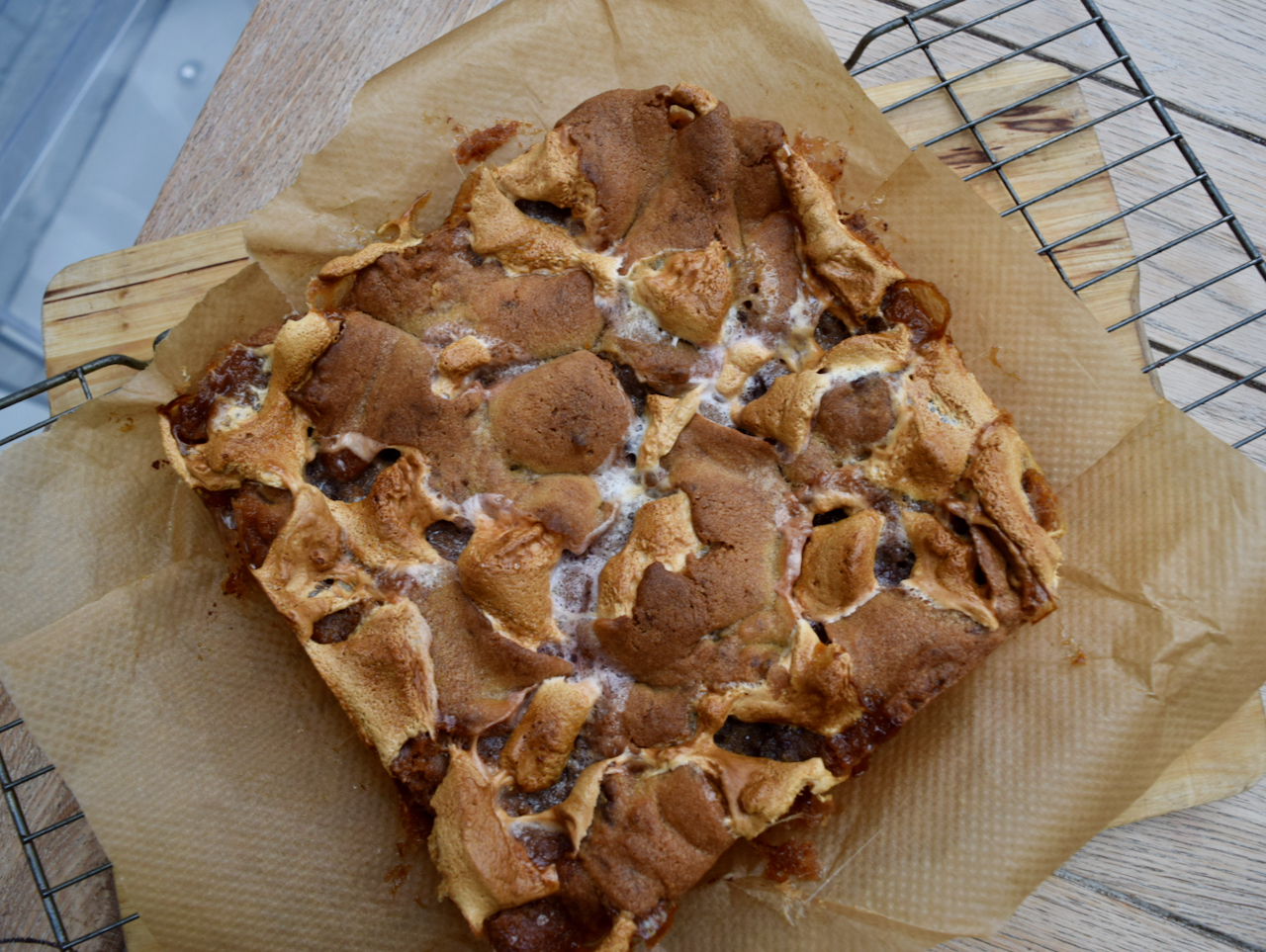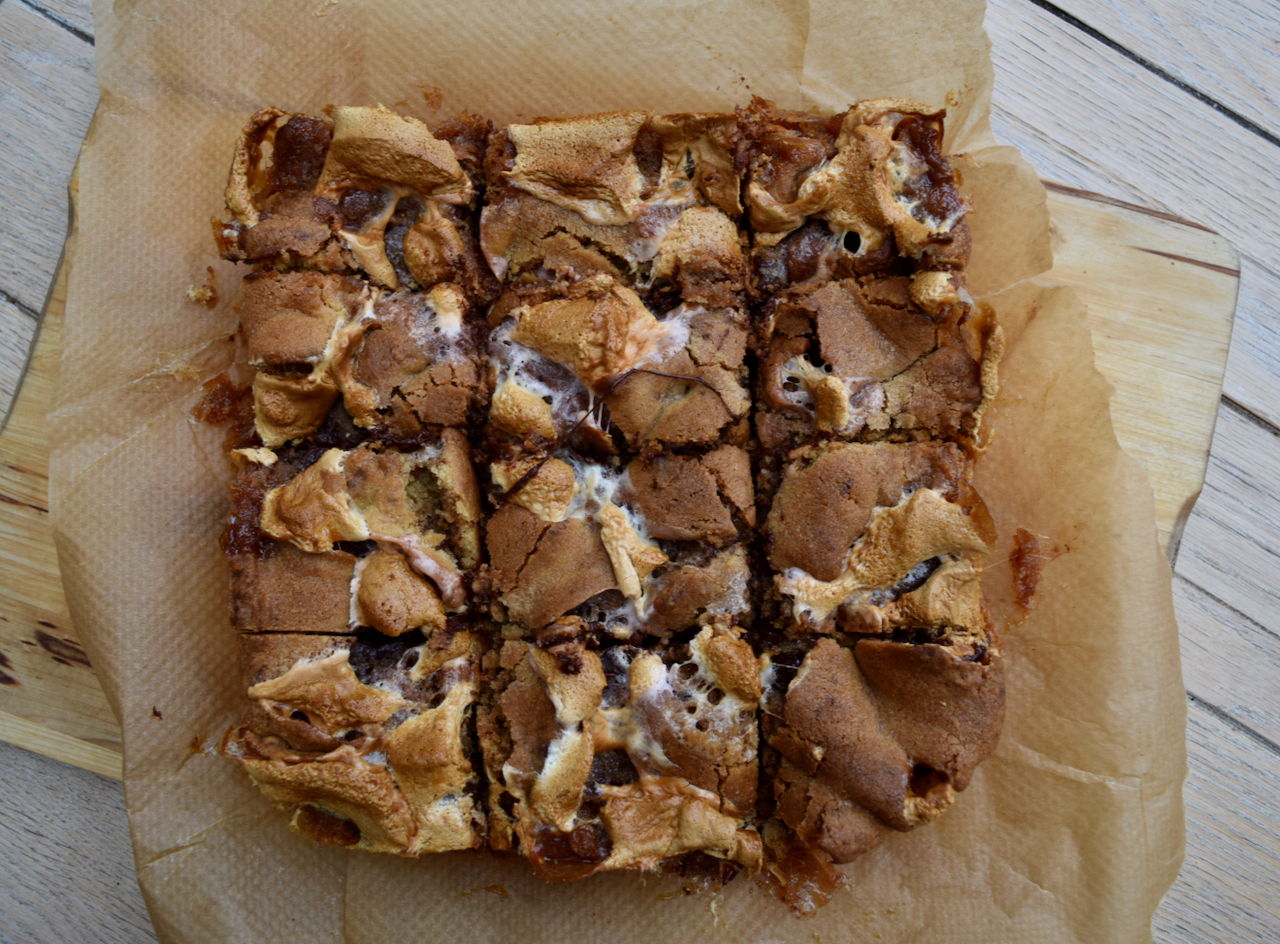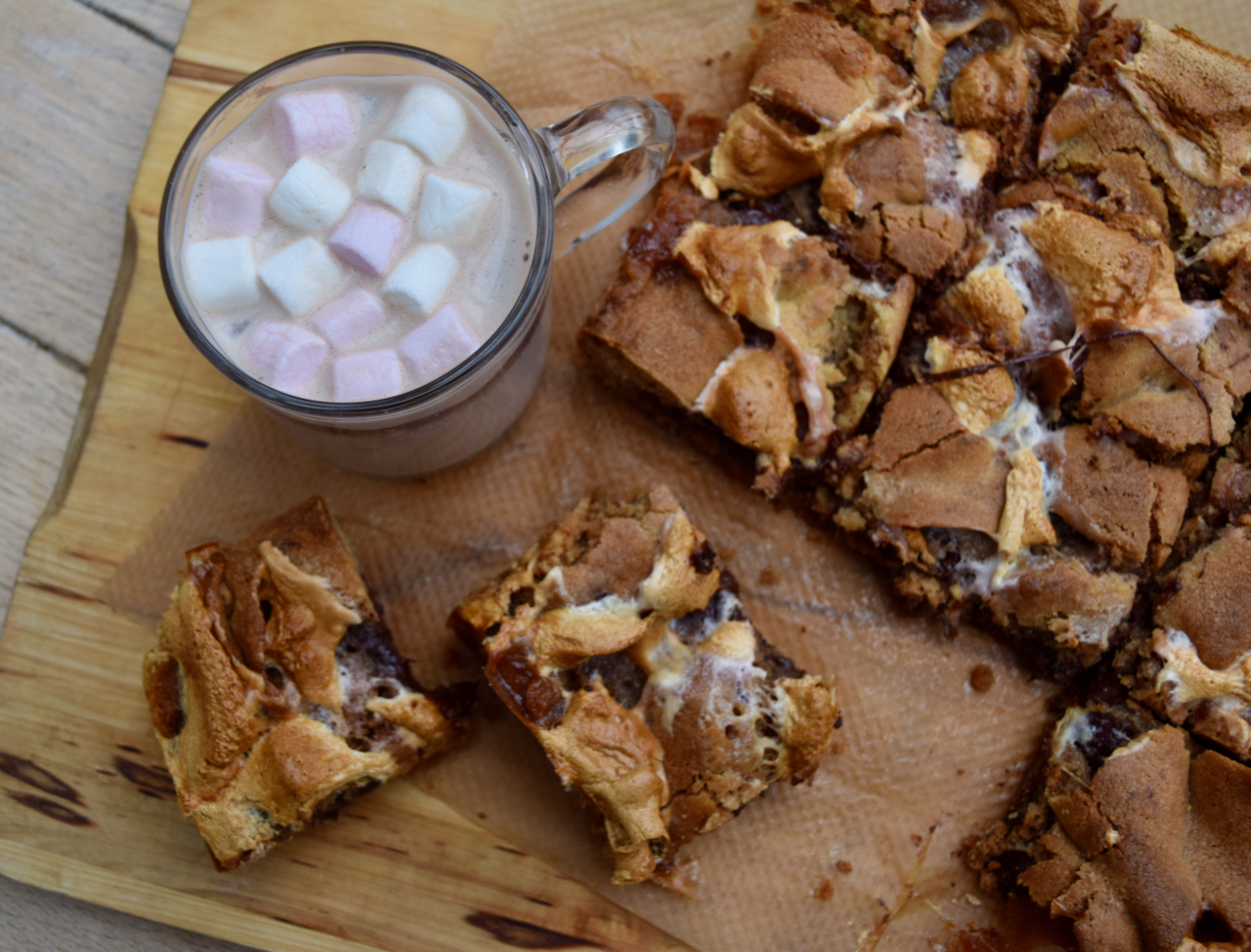 Even if fireworks aren't your thing these S'mores Squares are the perfect way to celebrate Bonfire Night. Close the curtains, turn up the TV and get your chops round these.
Lucy x
S'mores Squares recipe
You will need a lined 20cm square tin and a food processor, stand mixer or bowl with a wooden spoon
120g soft butter
55g soft brown sugar
75g caster sugar
1 egg
1 teaspoon vanilla extract
180g plain flour
1 teaspoon baking powder
1/4 teaspoon salt
100g digestive biscuits, crushed, mine were dark chocolate digestives
200g marshmallows, or the same amount of Marshmallow Fluff
150g chocolate, dark, milk, chips or broken up bars
Pre heat your oven to 160 degrees fan assisted and line your 20cm square tin.
Using a food processor, stand mixer or bowl with a hand mixer or spoon, beat the soft butter and brown and white sugars until the mixture is lighter in colour and texture. Add the vanilla and egg and mix until you have a smooth batter.
Lightly mix in the flour, baking powder, salt until you have a soft dough then stir through the digestive crumbs. Take half of the mixture and press into the base of the tin to create a smooth-ish layer. Sprinkle with either chocolate chips or chunks then top those with your marshmallows or marshmallow fluff.
Tear the second half of your dough and tear into small pieces to dot over the layer of marshmallow. Bake for 25 to 30 minutes or until golden, firm to the touch and smelling amazing. Leave to cool completely before cutting into generous squares. These will keep in an airtight tin for around 4 days but they won't last that long believe me.