Tahini Brownies Recipe
Tonight, I am using Lucy Loves as a form of distraction from real life. That and the 2 glasses of rosé I have already sunk. Yes, it's GCSE results day tomorrow. I love George; he's tall, he's handsome and he's charming. But, in my mind, he did the bare minimum amount of revision for his all important GCSE's. So, think of him, and me, at 9am tomorrow when we open that dreaded envelope. In the meantime, think of my Tahini Brownies. I am still slightly obsessed with all things Greek, so these sesame paste based baked goods are keeping me going and taking me back to warmer, more stress-free times.
I get tired of cooking the same brownies, week in, week out. I make truck loads, as brownies seem to be everyone's favourite bake. So when I discovered this recipe via the ever present, wonderful Bon Appetit, I virtually ran to the cupboard to check I had Tahini. These are salty, sweet, so tender and gluten free into the bargain. They're dairy free too, as they are made with coconut oil instead of butter, but they do not have an overpowering coconut taste. In a bizarre turn of events these Tahini Brownies are both dense yet light in the same mouthful, and their salty sweetness make them ridiculously moreish.
If you are awaiting exam results tomorrow, or any other news for that matter, I can think of no better treat to misery eat or celebrate with than these Tahini Brownies. Either way, just tuck right in.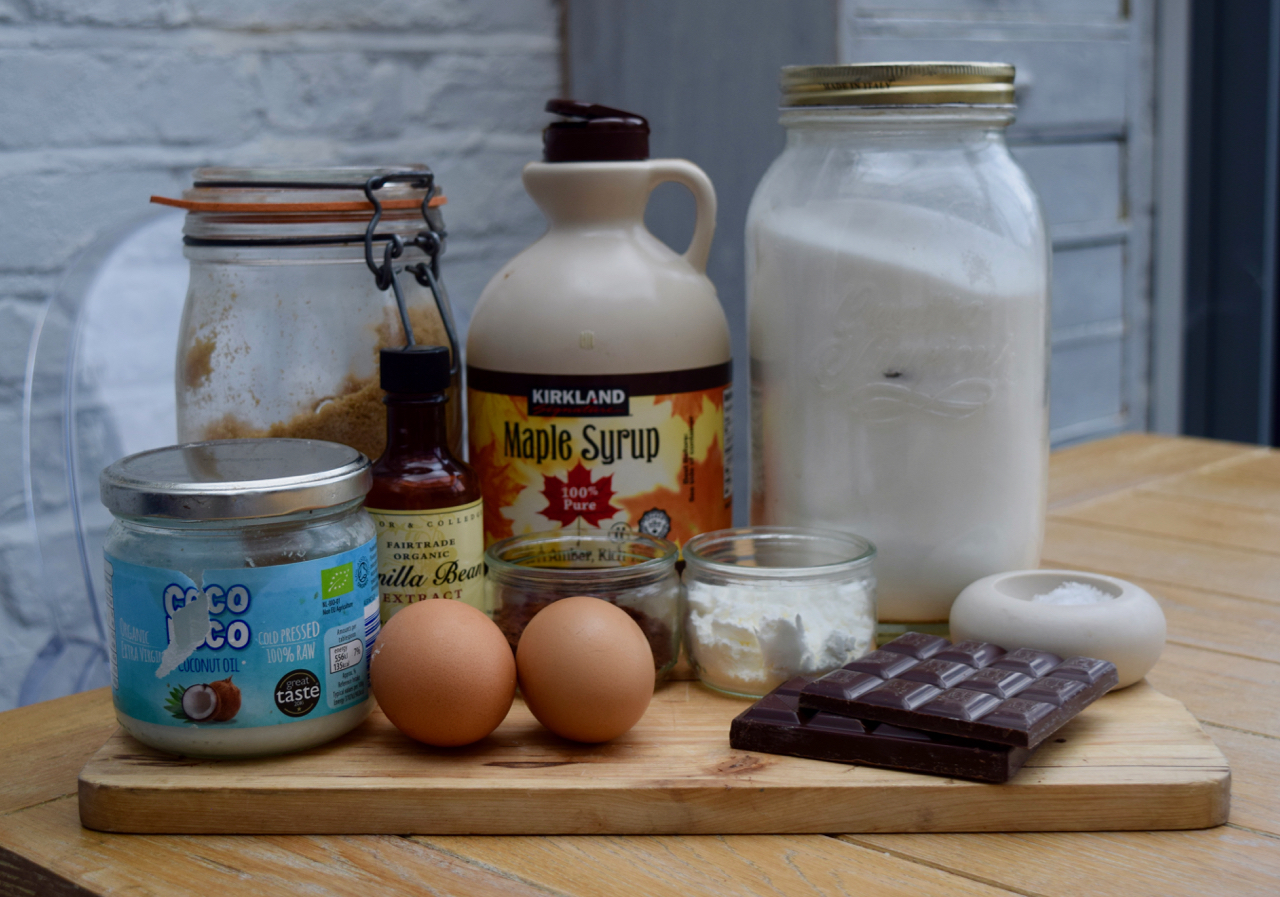 Ooh, who's been on holiday and forgotten the main ingredient in the line up. Yes, that would be me.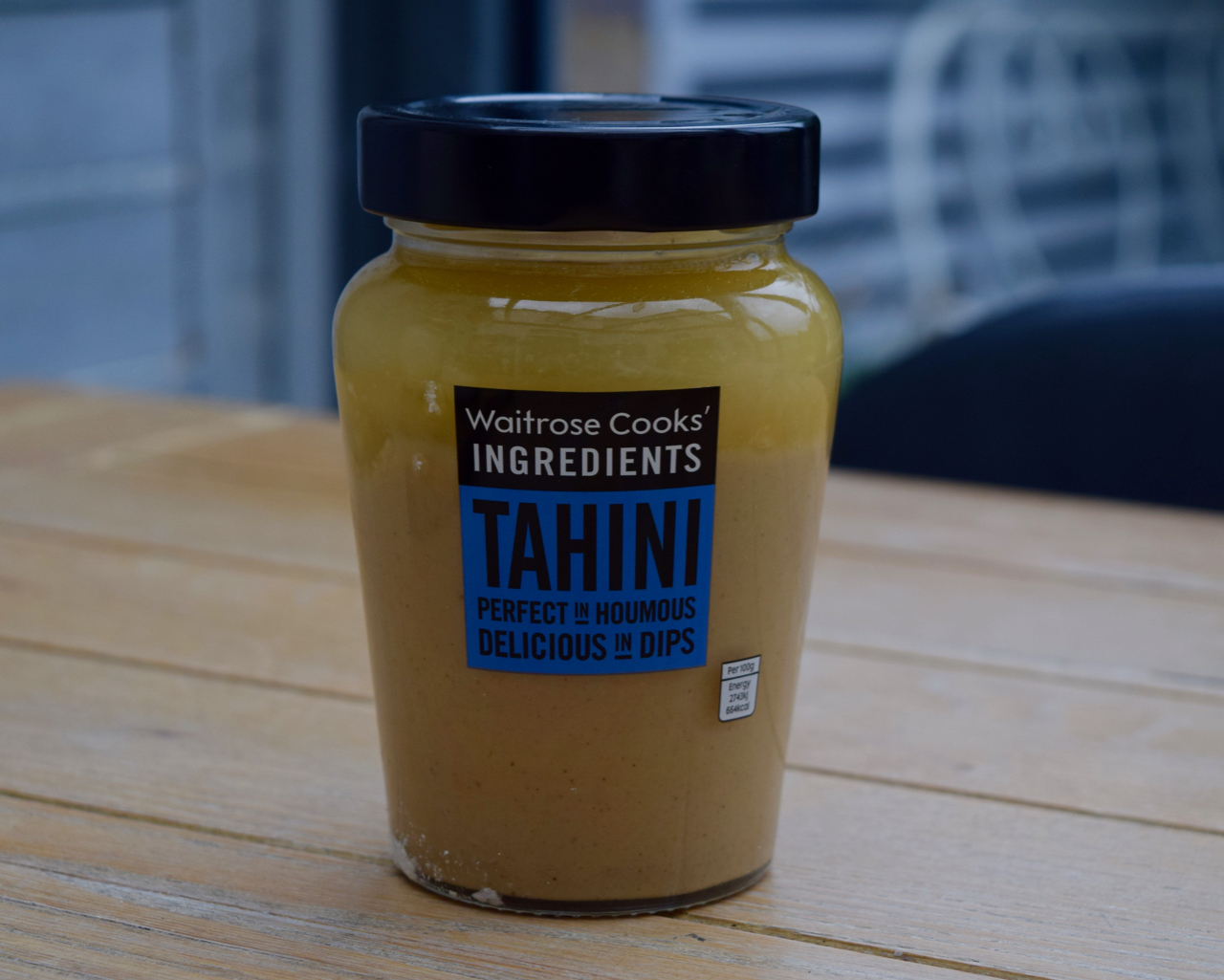 So here it is to make up for my tardiness. This unctuous, sesame paste is just as delicious in sweet treats as it is in savoury dishes. Think a slightly bitter peanut butter and you're there.
Make a start, as usual, by pre-heating your oven to 160 degrees fan assisted and by lining a 20cm square baking tin. Next, take a bowl or small saucepan and measure in the dark chocolate, coconut oil and 1 tablespoon of the tahini. Melt over a low heat on the hob or for a minute or so in the microwave.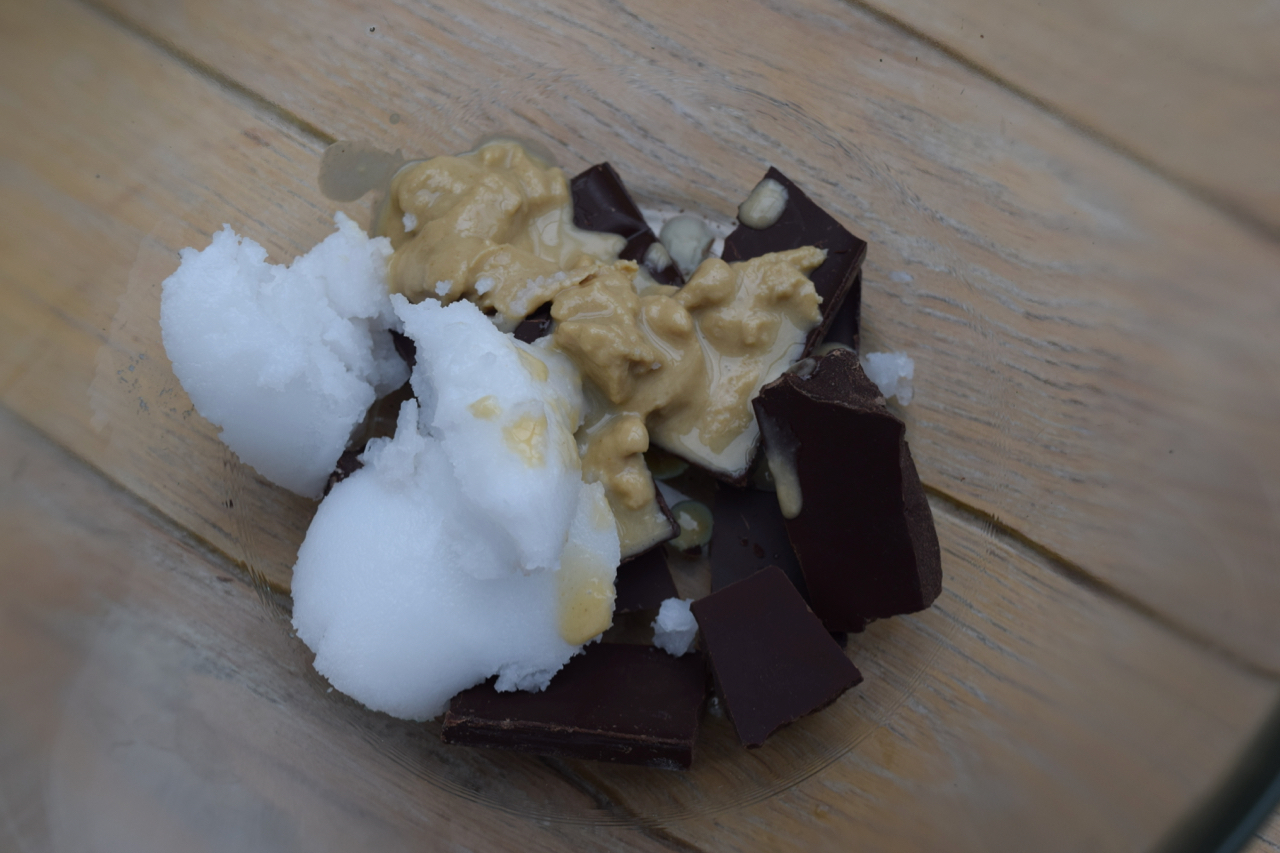 Stir the melted ingredients until blended into a smooth-ish paste.
Next, take both the caster and soft brown sugars and whisk in your stand mixer or in a bowl with a hand mixer for around 2 minutes or until lighter in both colour and texture.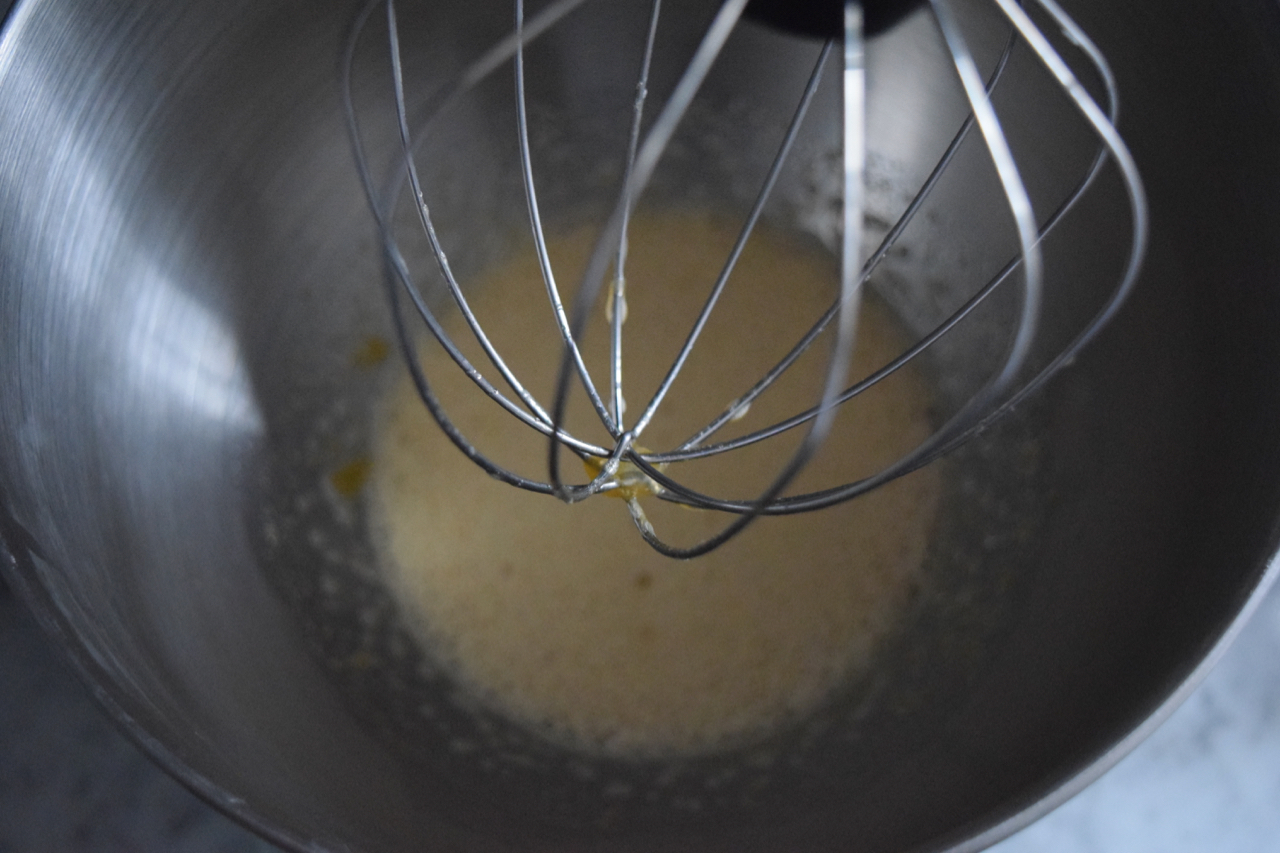 Add the salt and vanilla to the eggs and sugar then mix again. Then pour in the melted chocolate.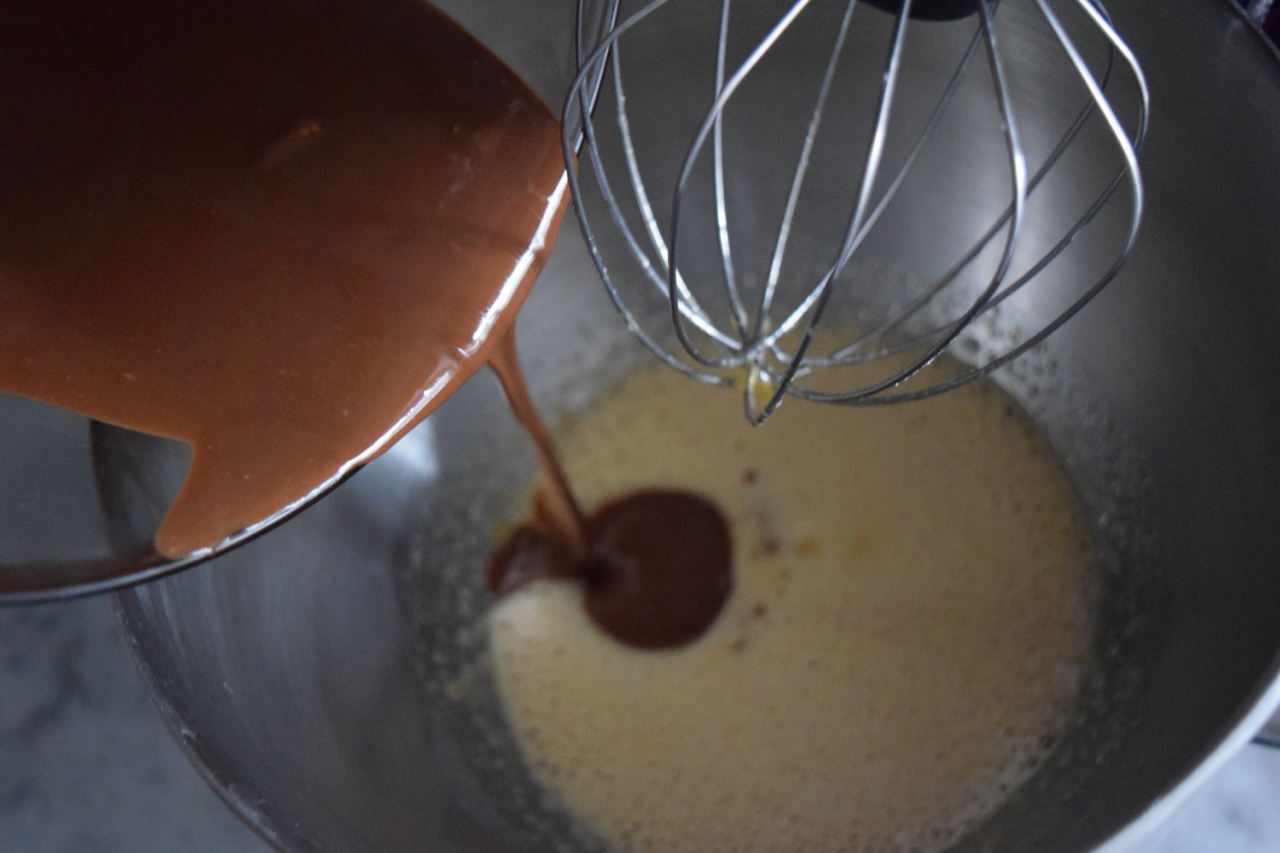 Mix the cocoa and the cornflour in a small bowl then add this to the mixture and whisk until smooth.
Pour the batter into your lined tin.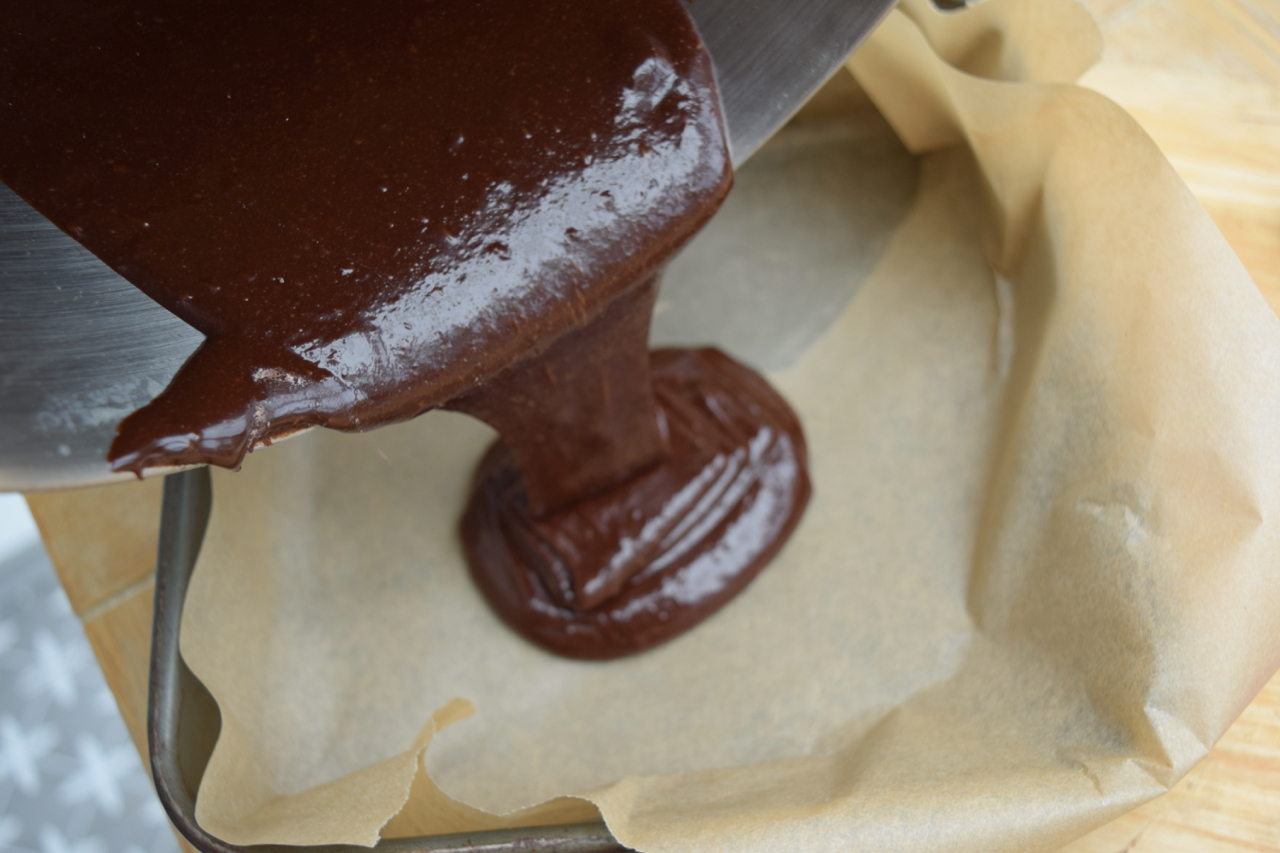 In a small bowl, mix the remaining 3 tablespoons of tahini with the maple syrup until well mixed. Dot this over the top of the brownie mixture.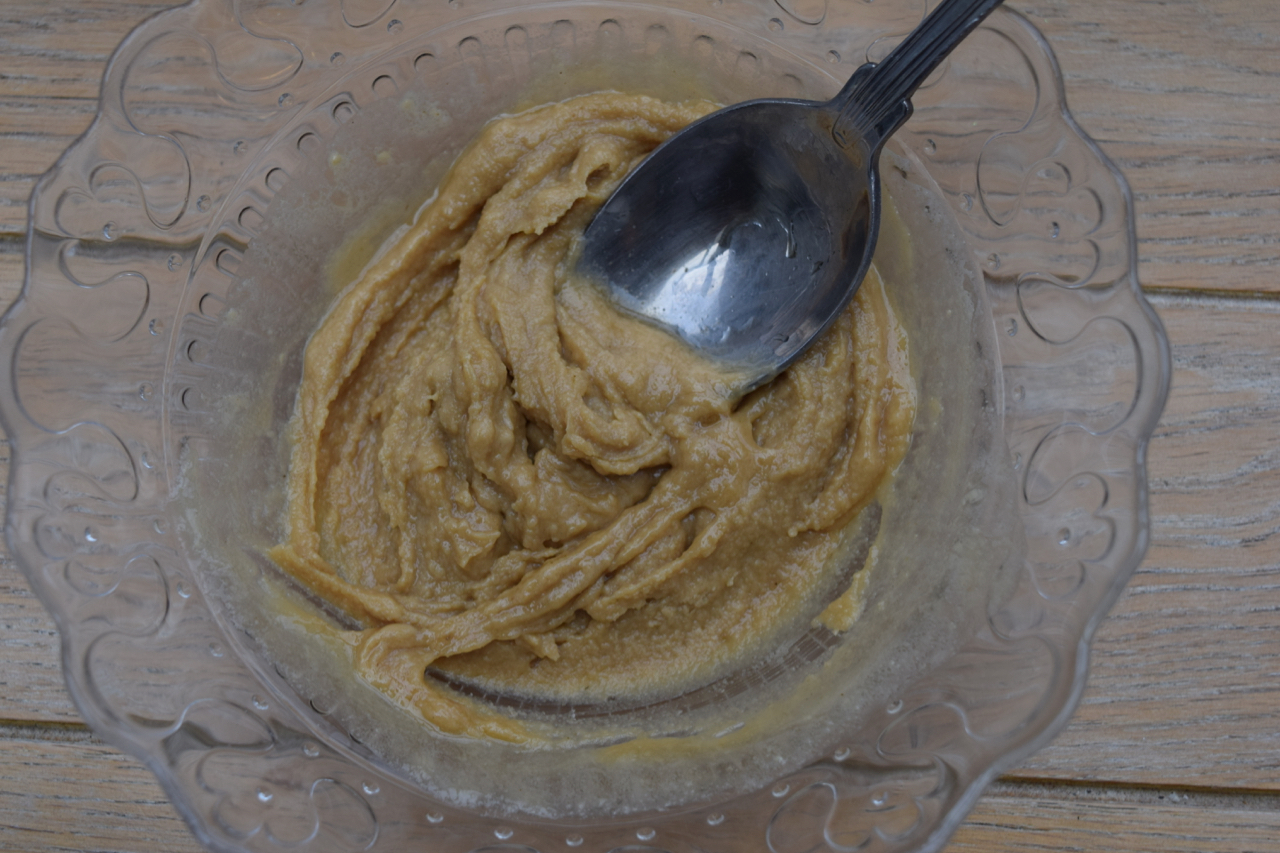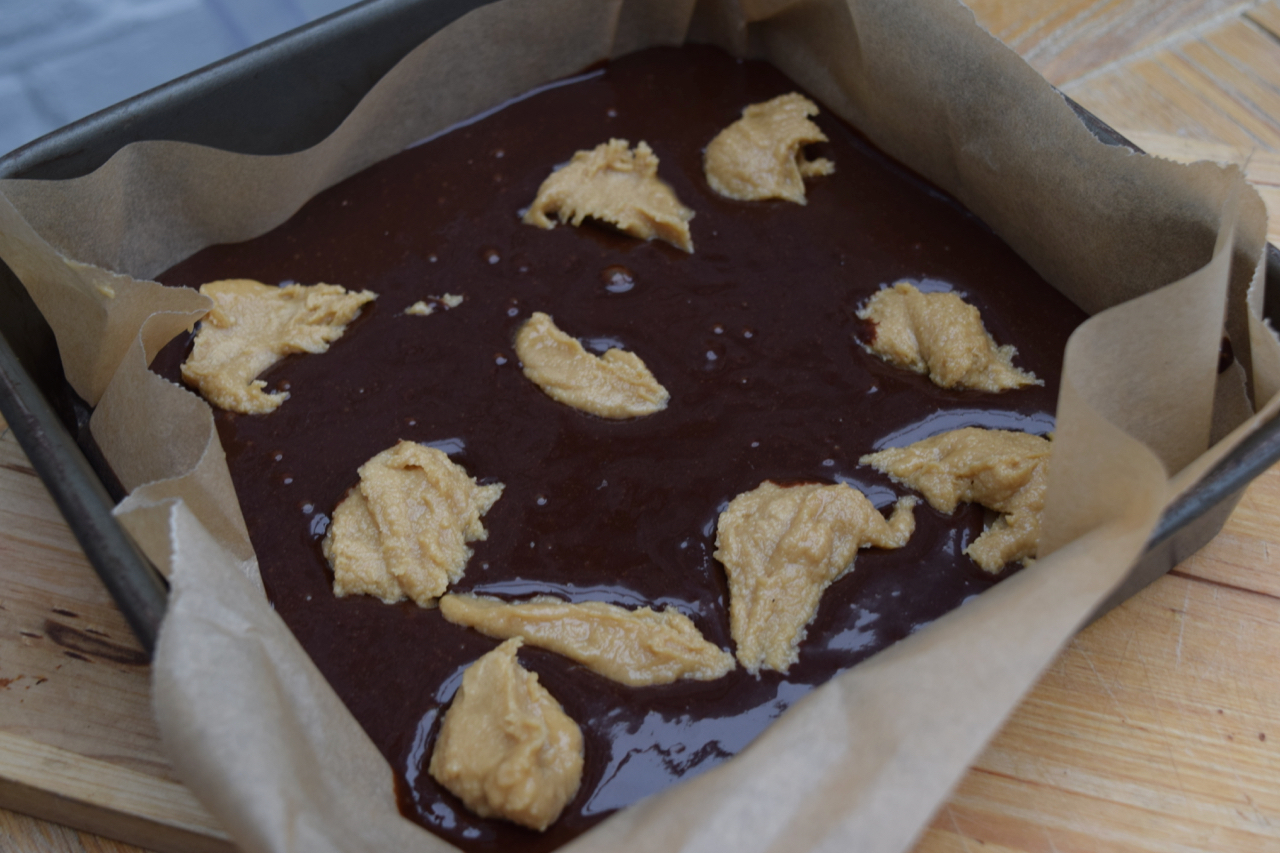 Swirl the two mixtures together with a skewer or toothpick.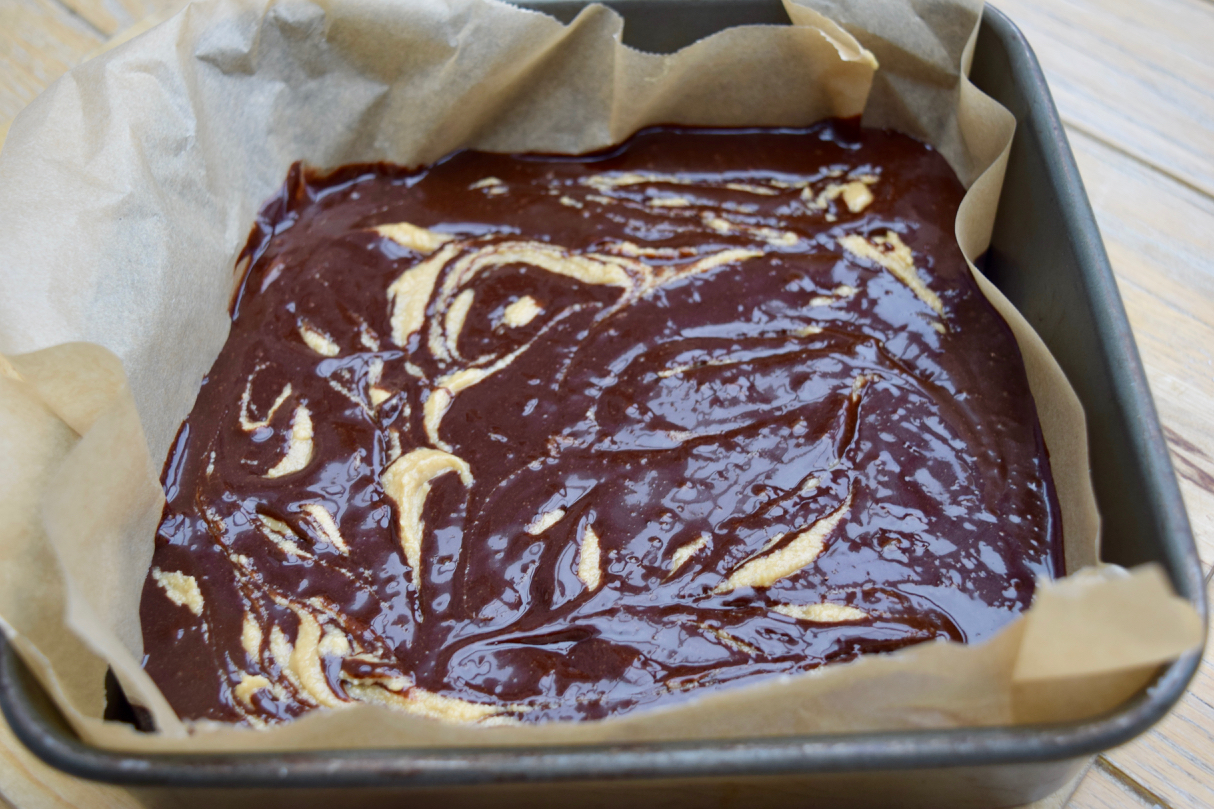 Bake this wonderful pan of gluten free deliciousness for 20 to 25 minutes, or until golden and firm to the touch and smelling totally irresistible.
Leave to cool completely before cutting into 16 modest squares, or if you prefer, 8 bloody great big ones.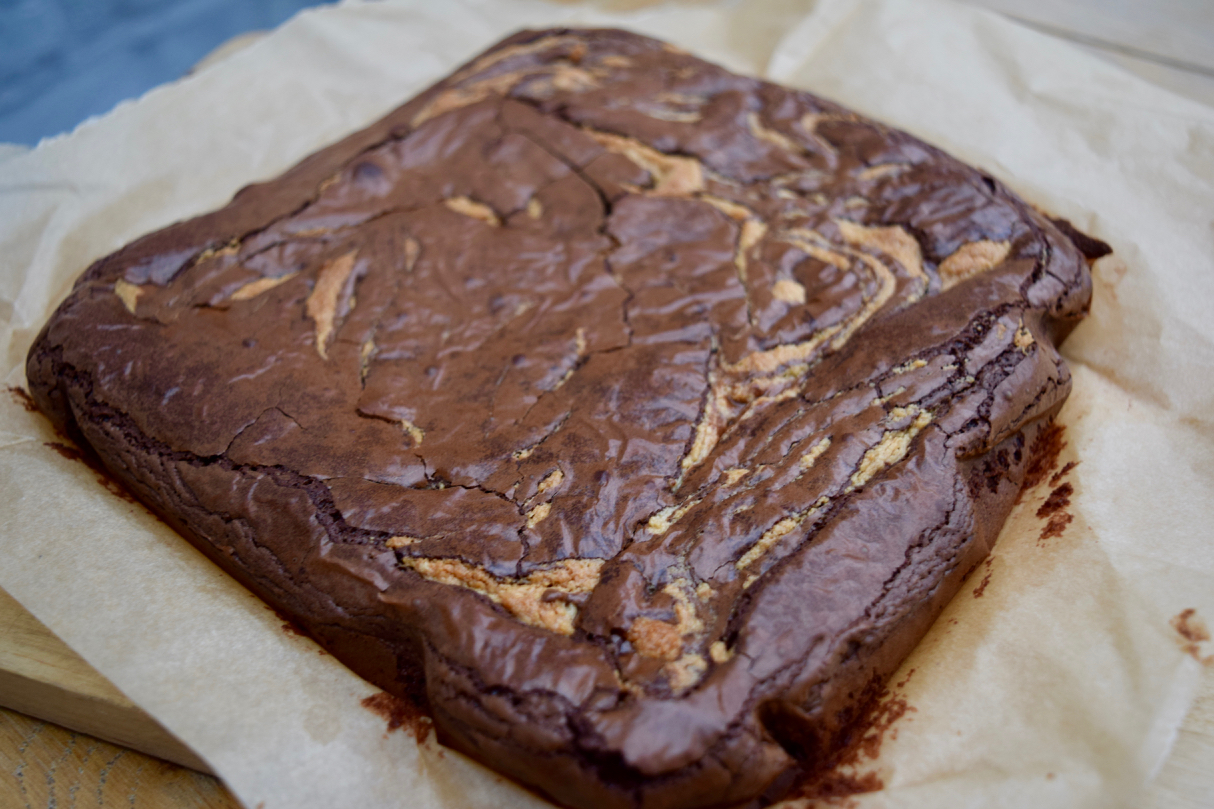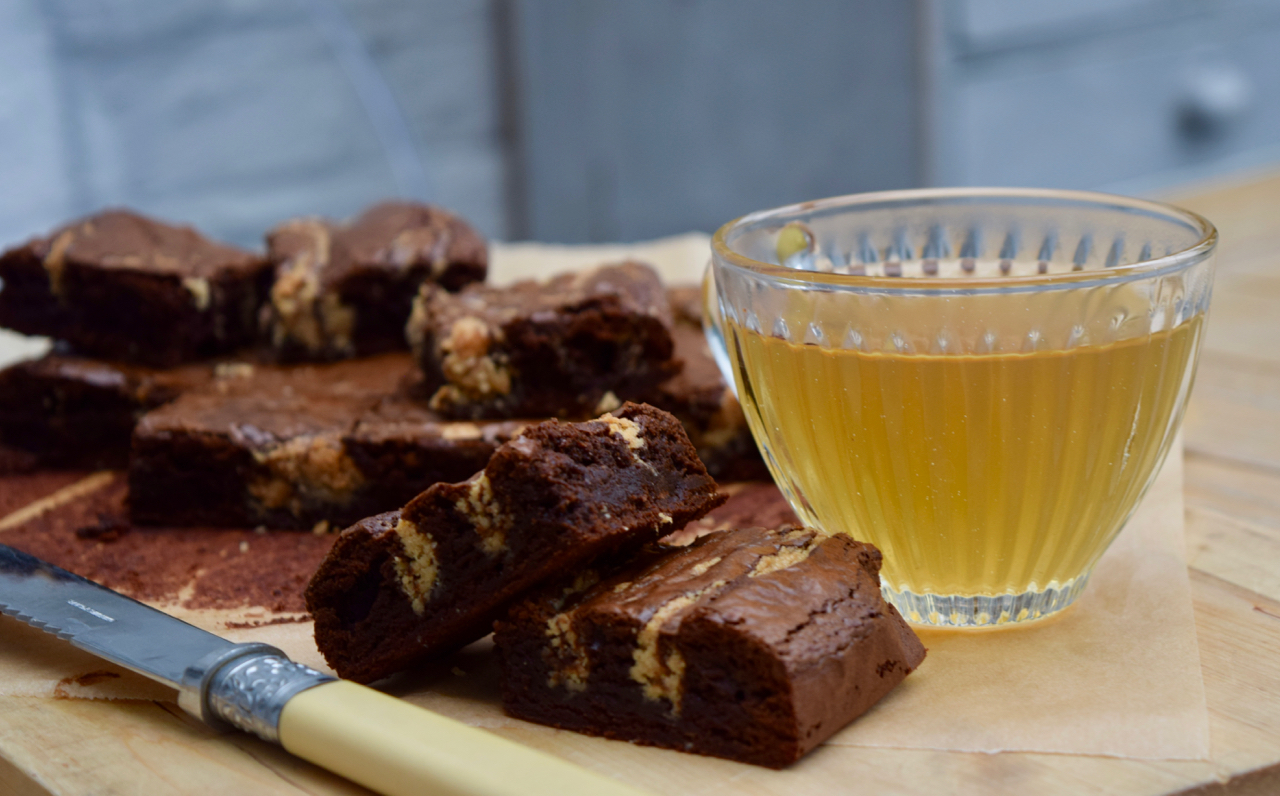 Sometimes, writing Lucy Loves is like therapy. I get to share *bore you* with my worries, hopes and dreams. And, as a gift with purchase for you, I also share some delights such as these divine Tahini Brownies. I would rather spend the morning eating these than going to school with George to get his results.
Tons of love to you all, especially all GCSE teens and parents tomorrow.
Lucy x
Tahini Brownies Recipe
Makes 16 squares
You will just need a bowl and a hand or stand whisk and a 20cm square, lined tin
3 tablespoons cornflour
2 tablespoons cocoa powder
150g dark chocolate, over 50% cocoa
3 tablespoons coconut oil
4 tablespoons tahini
2 eggs
60g caster sugar
50g soft brown sugar
1/2 teaspoon salt
1 teaspoon vanilla extract
1 tablespoon maple syrup
Line a 20cm square tin and pre heat the oven to 160 degrees fan assisted.
In a large bowl or pan, measure in the chocolate, coconut oil and 1 tablespoon of the tahini. Melt over a low heat on the stove or in a microwave then stir to combine.
In a small bowl mix the remaining 3 tablespoons of tahini with the tablespoon of maple syrup until smooth-ish. Pop to one side for the moment.
Measure out the cocoa and cornflour and mix to combine in a small bowl. In a bowl or in your stand mixer whisk the eggs and both the caster and brown sugar until lighter in colour and texture, a good 2 to 3 minutes.
Add the chocolate and vanilla and mix then pour in the chocolate mixture and mix again. Finally add the cornflour and cocoa and give the mix a final fold.
Scrape the mixture into your lined, square tin. Dot the top with teaspoons of the tahini/maple syrup mix and swirl with a skewer. Bake for around 20 to 25 minutes or until just golden and firm to the touch. Leave to cool before cutting into 16 modest squares.
These will keep, wrapped, in an airtight tin for around 3 days.