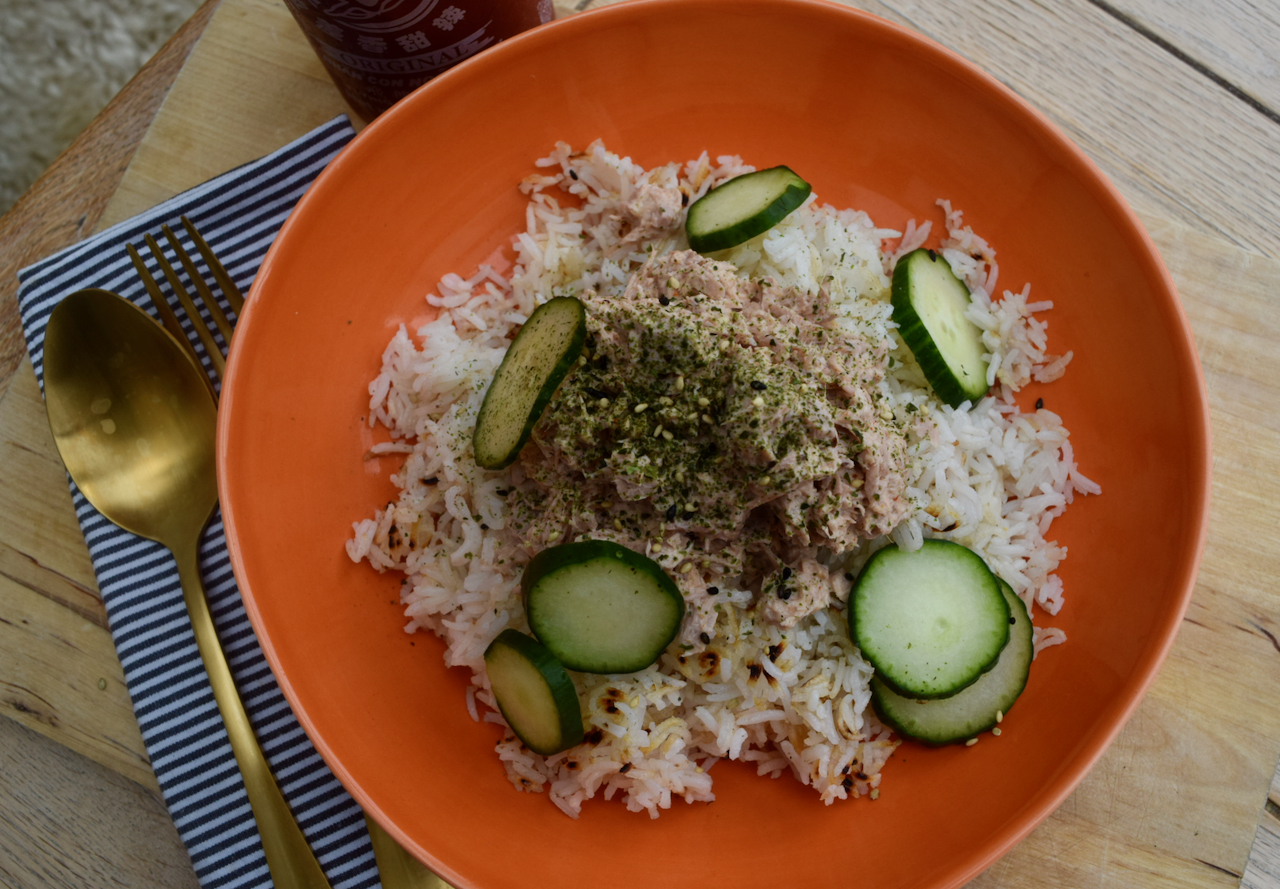 Tuna with Crispy Rice Bowl recipe
For the first time since May, we are a man down again at home. Despite paying for various houses for him to live in Bournemouth, George has been enjoying the contents of our fridge and his own bed for months. But, with a tiny tear in my eye, we've shipped him back to uni to do some bloody work. With that, he'll be eating his standard frugal, beige food, so I'd thought I'd send him back with the recipe for my Tuna with Crispy Rice Bowl. It may be beige, but its also bloody tasty.
Students don't want to waste money on food when it could be spent more wisely on having fun, making this recipe a huge win. And don't think this has to just be for the penny pinching youth, us grown ups have been inhaling it too. This Tuna with Crispy Rice Bowl is barely even a recipe; it features leftover rice, because I doubt I'm the only person who makes enough for at least 20 people at each sitting. This is fried in a pan, until the bottom is crisp and golden and smelling amazing, giving you little nuggets of toasty goodness. The tuna, frugally from a tin, is mixed with mayo, sriracha, sesame oil and soy; surely even these storecupboard favourites could be found in any student kitchen? A polite portion of cucumber gives the dish a whiff of green and a touch of furikake (Japanese seasoning which we love), sesame seeds or even a strip of snipped nori adds a bit of class.
Even the laziest, most skint student can fashion this crispy rice bowl and with pay day still a few days away, so can you.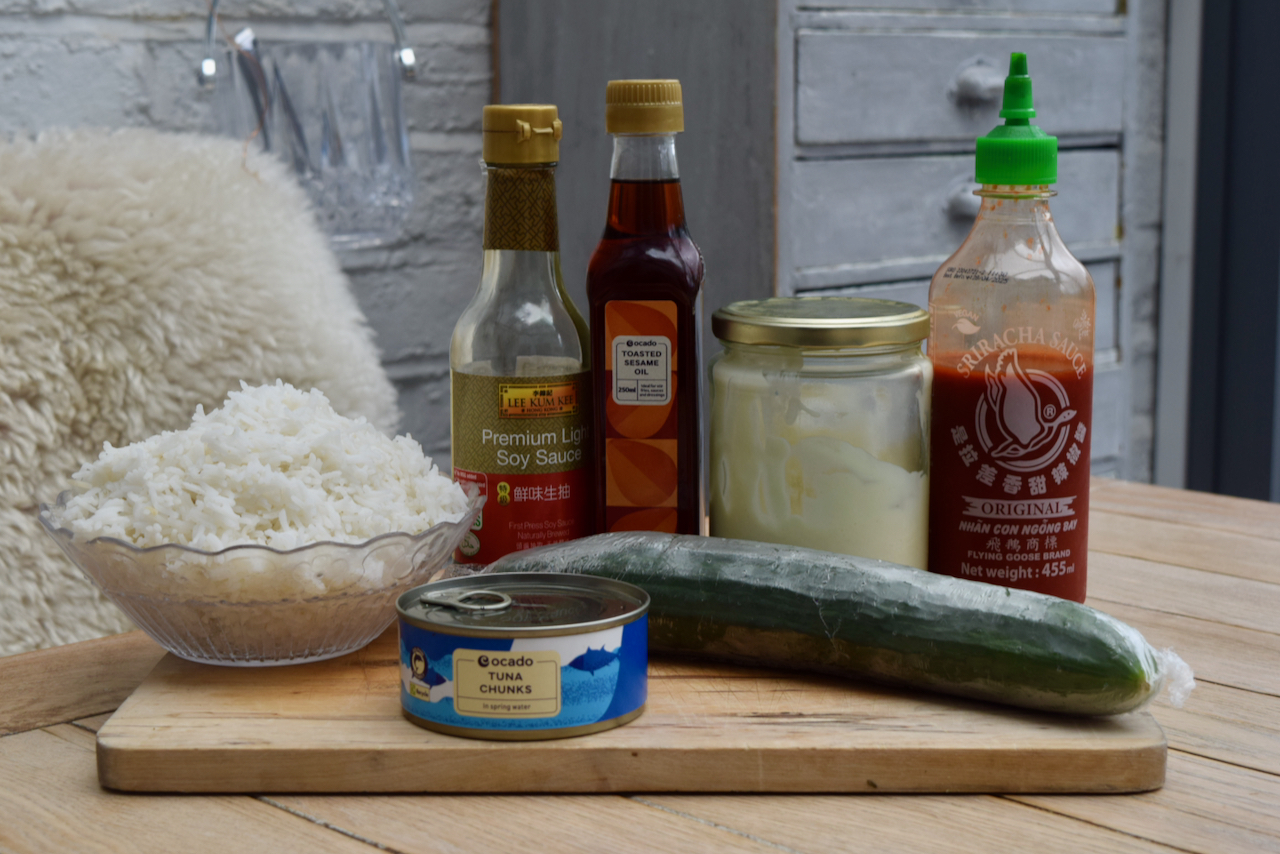 I know this looks like I'm showing off with my homemade mayonnaise, but in all honesty, I can't keep up with the amount of mayo which gets eaten in our house, so had to make my own. The tuna is basic, but still tasty, and the other bits and bobs are cupboard staples. Use whatever leftover rice you have to hand, or cook some from fresh, but leave to cool and dry out before frying.
Start with the rice, take a medium size frying pan and heat two tablespoons of oil over a medium high heat. I used half vegetable oil and half sesame oil.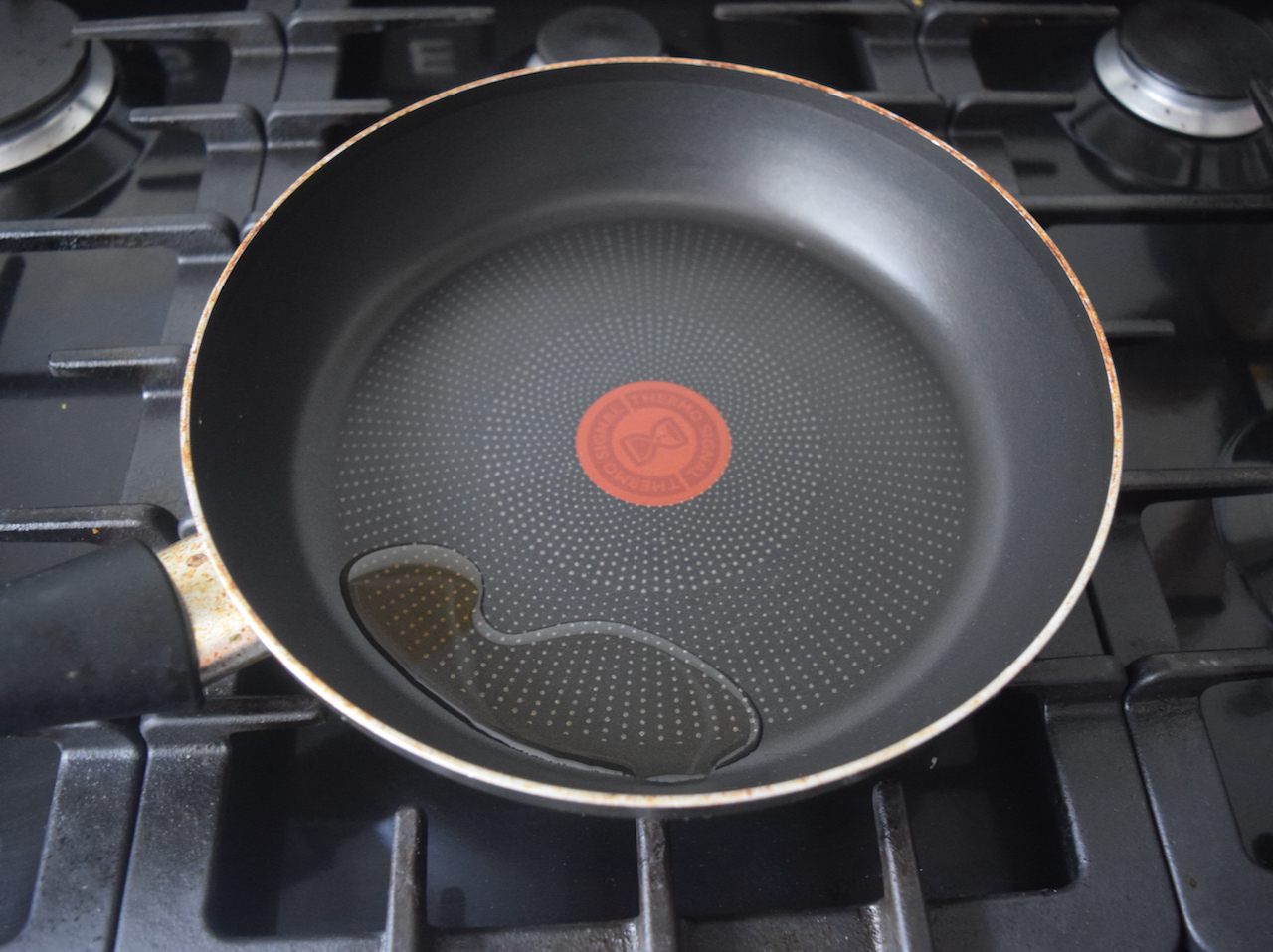 Tip your cooled, cooked rice into the pan and press down into an even-ish layer.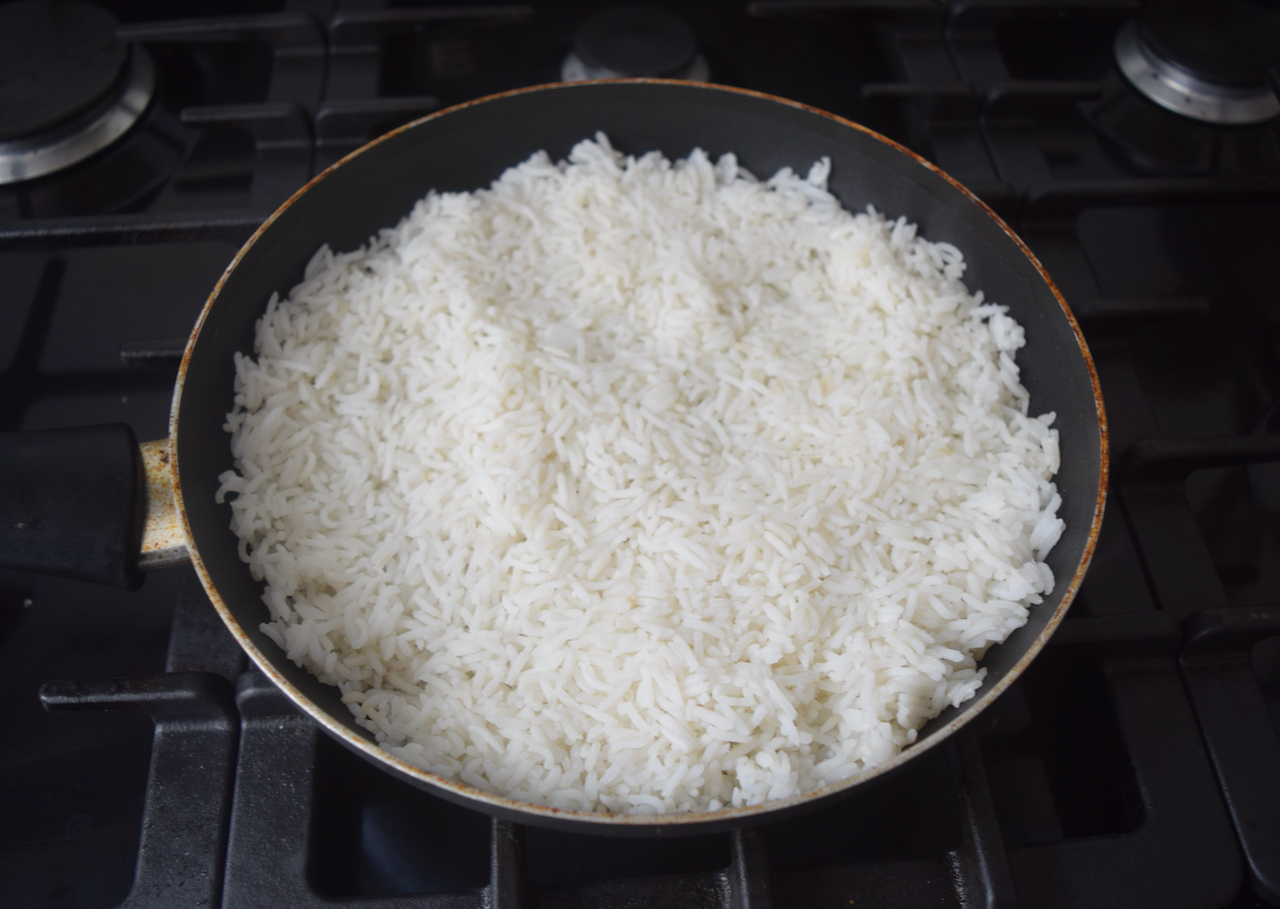 Leave this to brown, without moving, for around 5 to 7 minutes, or until the bottom is golden and starting to crisp.
Now you can stir the rice around and break it up into golden nuggets and get a bit of colour onto the rest of the rice.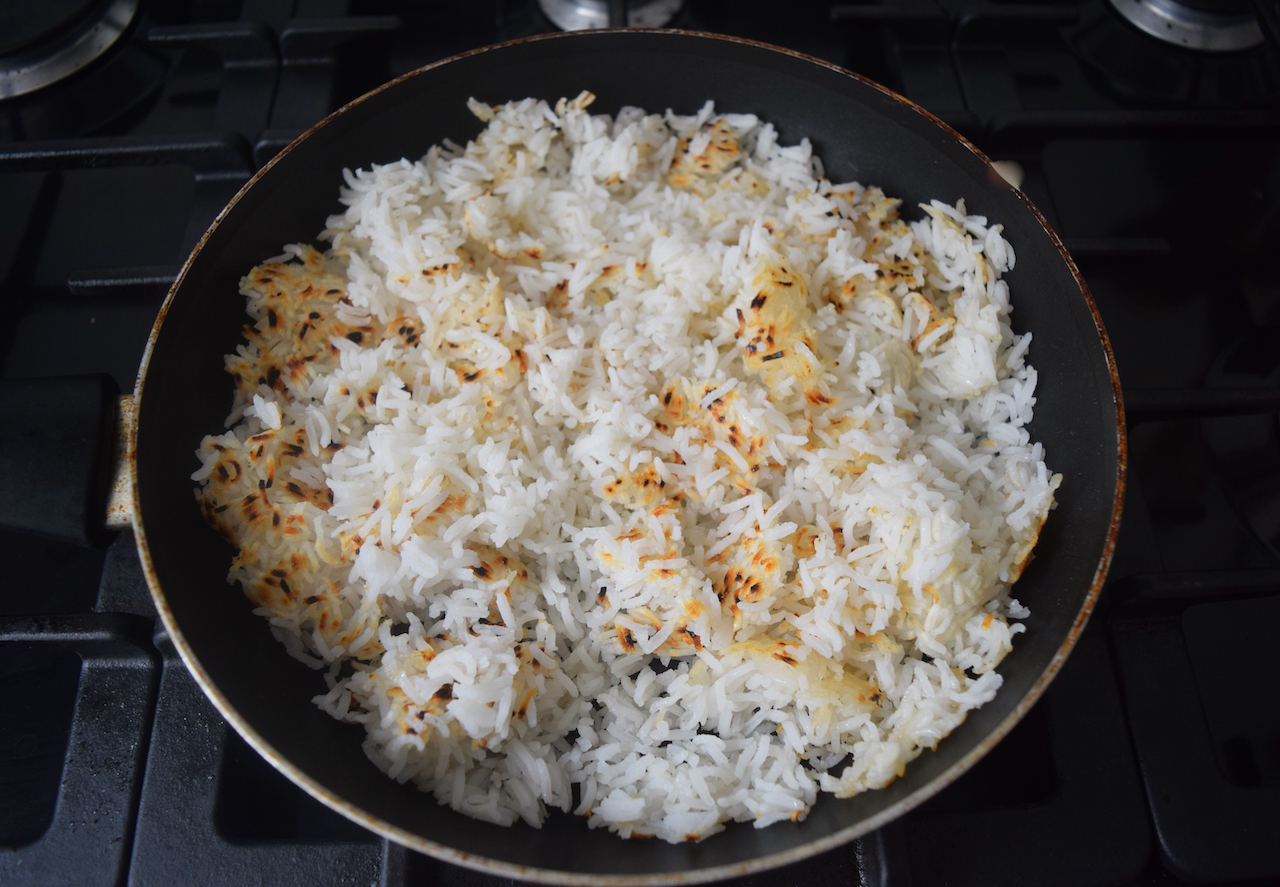 Whilst your rice is crisping, make the tuna mix. Drain the tuna well then stir in the mayonnaise *no need to make your own unless you've run out like me*, sriracha, sesame oil and soy sauce.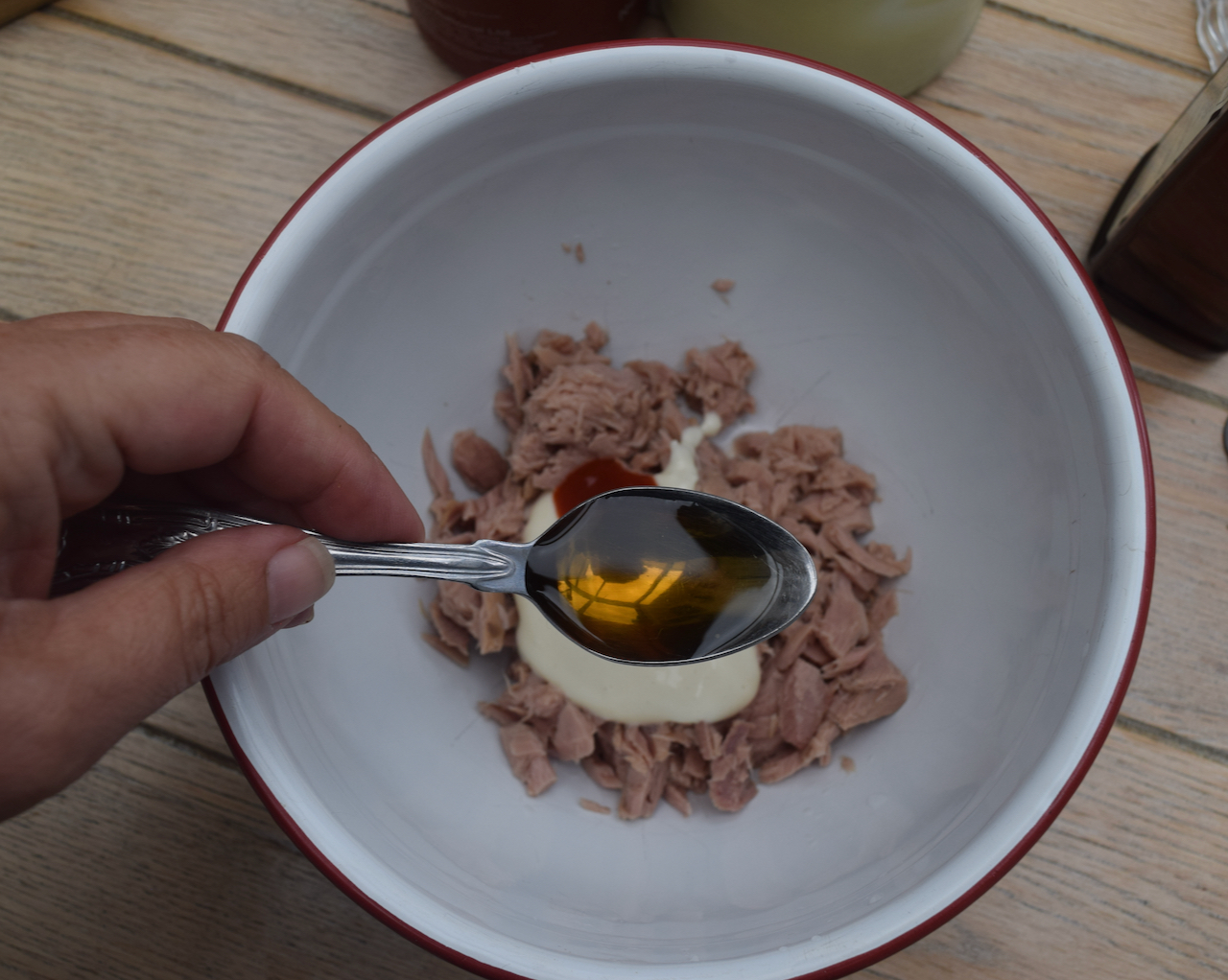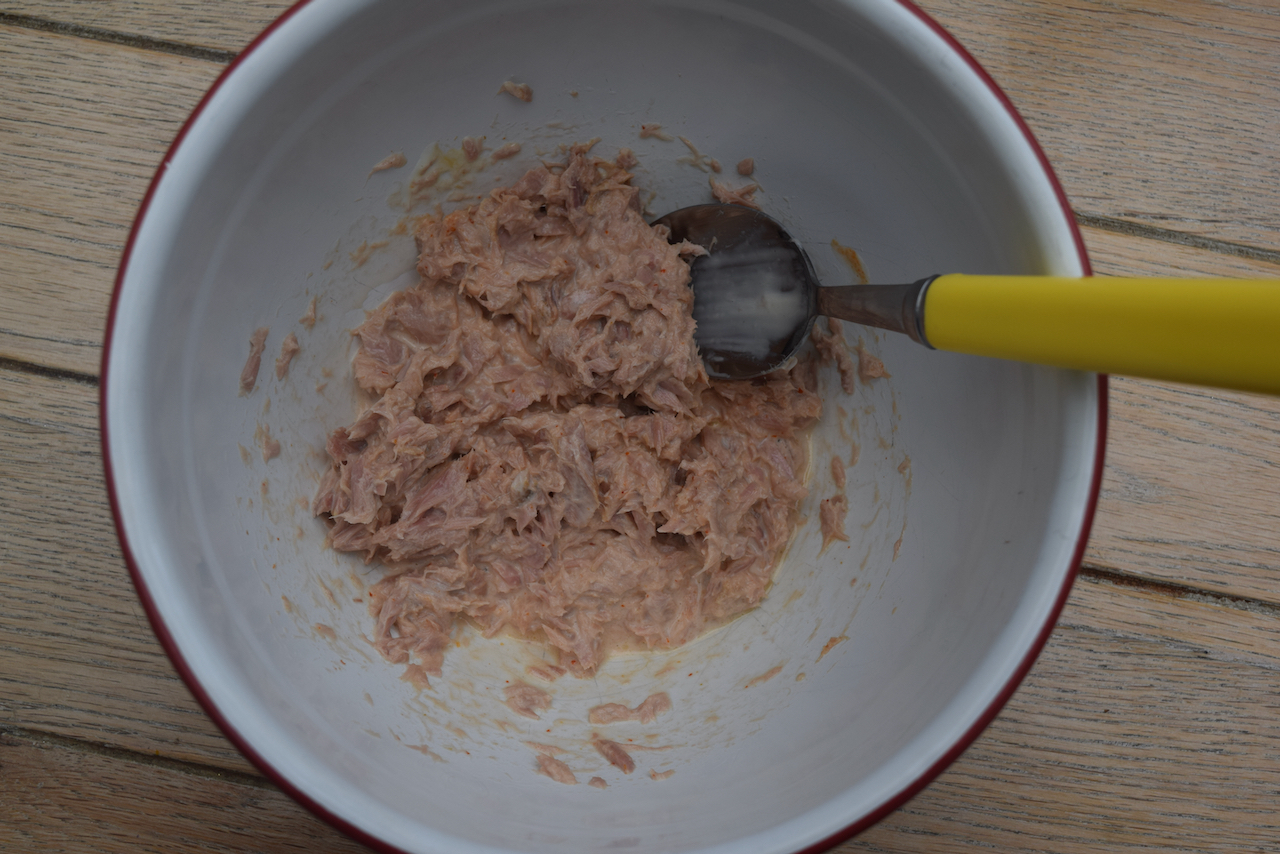 Once your rice is crisp, generously dish up onto a bowl plate then top with the tuna mix.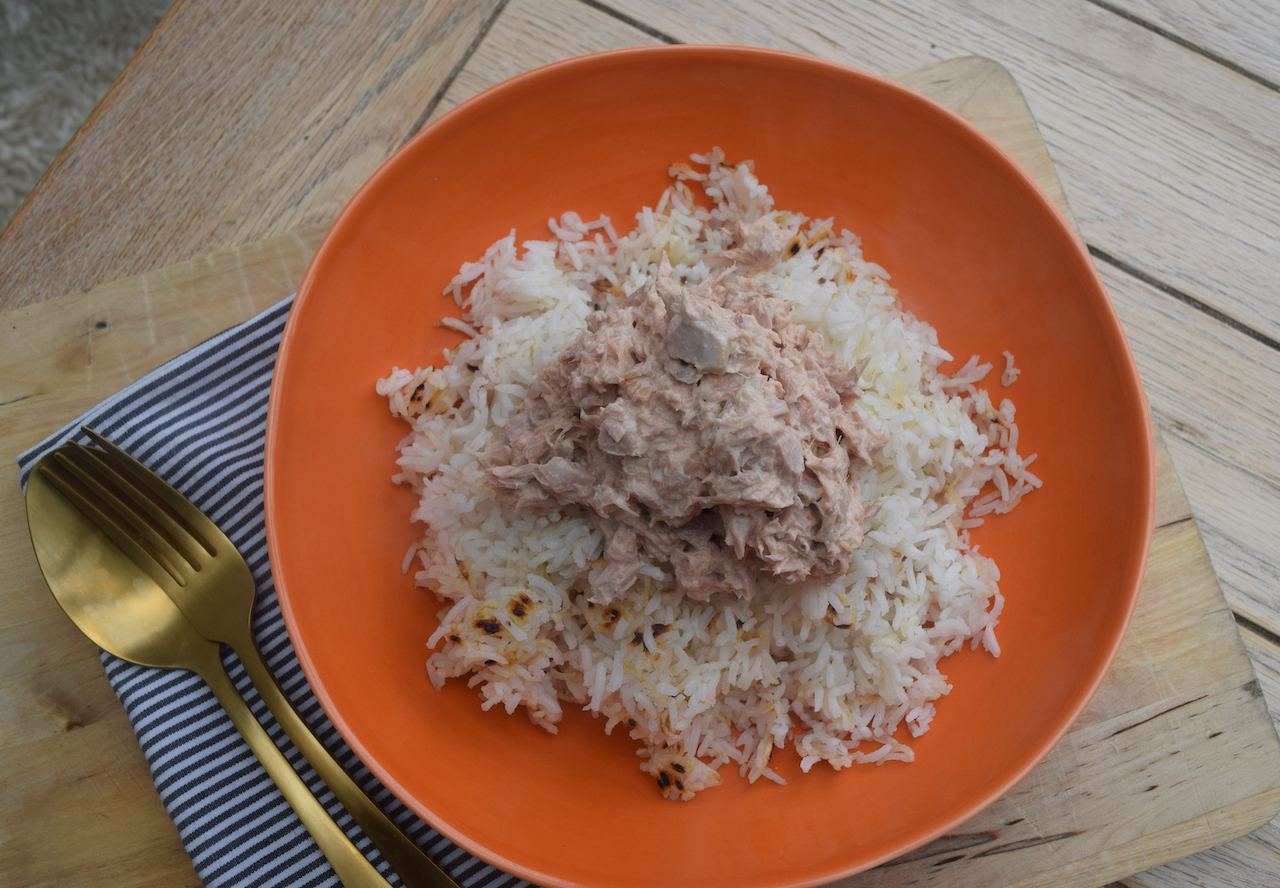 For crunch and colour, add some cucumber then garnish with furikake, sesame seeds or strips of nori seaweed. Then tuck in, this is simple, but so good.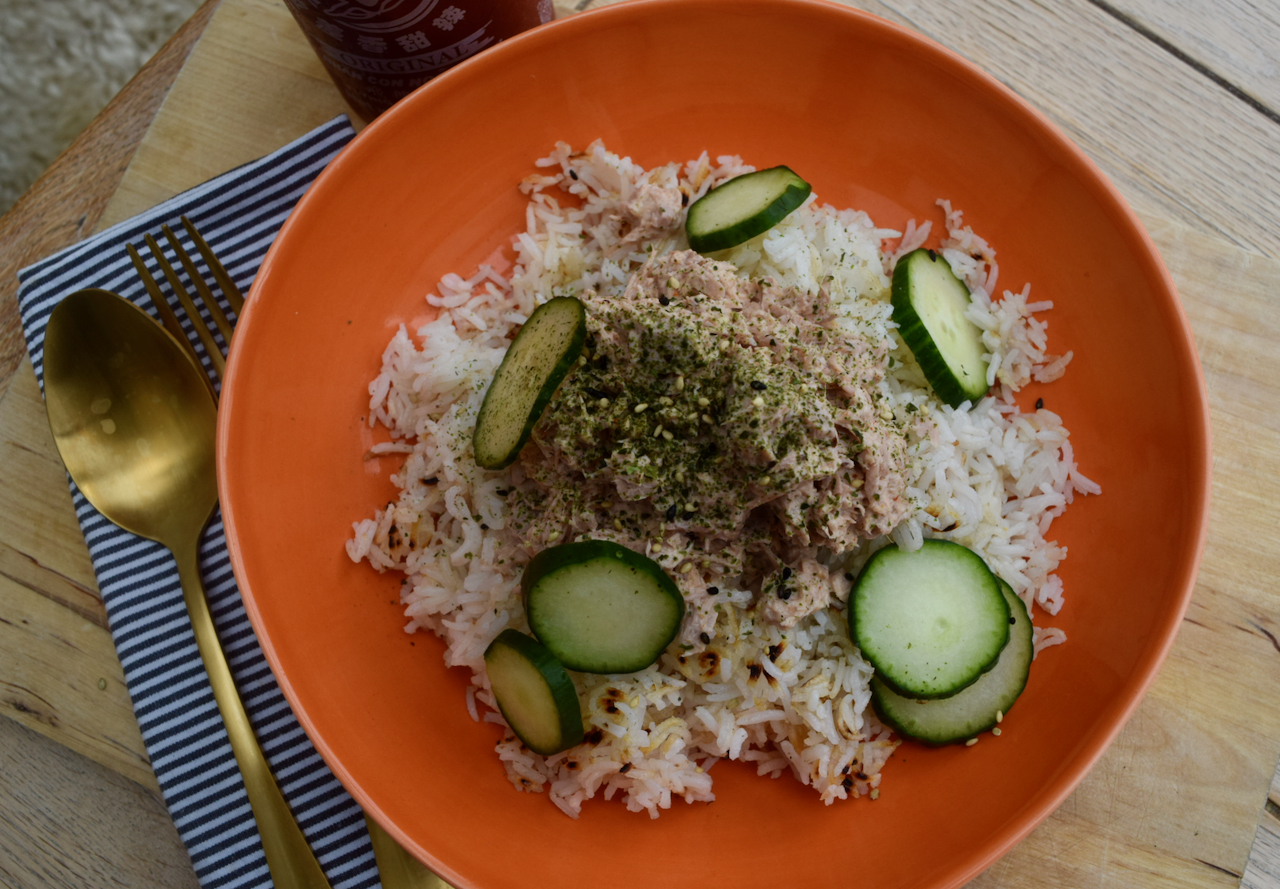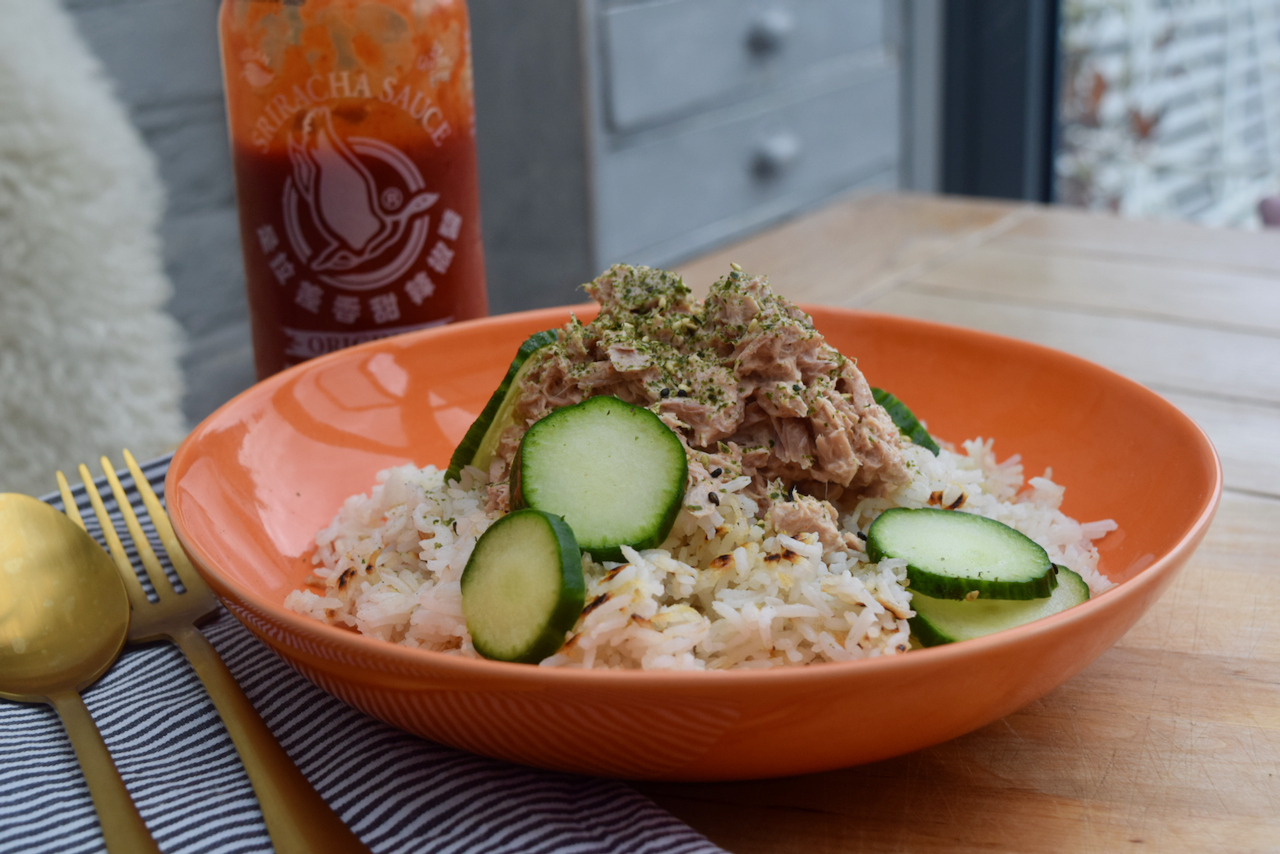 If you've got someone flying the nest this month, send them off with my tuna and crispy rice bowl. Along with washing powder and cleaning products which, I can assure you, will return, untouched, with them next June.
Lucy x
Tuna with Crispy Rice Bowl recipe
Serves 1, generously
You will just need a bowl and a frying pan
Crispy Rice
150g (uncooked weight) rice, I used basmati, but sushi rice would be great, cooked and cooled
2 tablespoons oil, I used 1 x sunflower and 1 x sesame oil
Tuna
1 tin (approx 160g) tuna, drained well
2 tablespoons mayonnaise
1 teaspoon sriracha, more or less dependant on your spice tolerance
1 teaspoon sesame oil
1 teaspoon soy sauce
Furikake, sesame seeds, nori or just more sriracha to garnish, and cucumber or edamames to serve
Cook your rice in your favourite way (I just simmer mine in plenty of salted water, then drain and leave it in the collander covered in a clean tea towel) then leave it until it's cold. You can of course use left over rice for this.
Heat a medium frying pan over a medium high heat with the two tablespoons of oil. Tip the cooked rice into the hot pan and press down, so the underside can brown. Leave the rice, without moving, until the bottom turns golden brown. This will take between 5 and 7 minutes.
Once the rice is golden on the bottom, break it up and allow the rest of the rice to brown too. It won't be brown all over, but there will be some lovely crispy bits.
While the rice is cooking, drain the tuna and tip into a bowl. Mix with the two tablespoons mayonnaise, sriracha, sesame oil and soy. Stir well and taste to check for any additional seasoning.
Place the crispy rice onto a plate and top with the tuna. Serve with some cucumber slices or edamame beans and garnished with furikake, sesame seeds or nori strips, if you like.
Devour in big tasty mouthfuls.