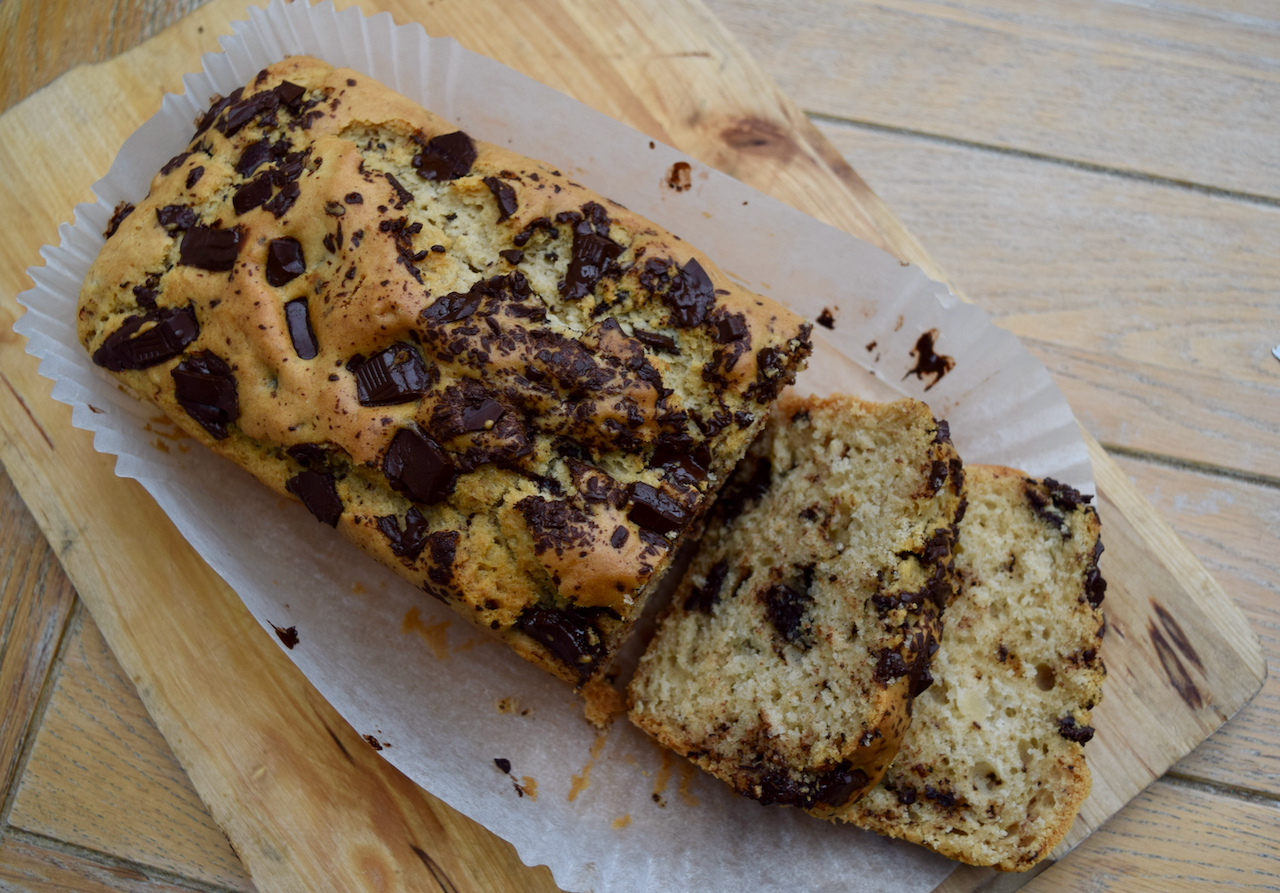 Vegan Chocolate Chip Loaf Recipe
Oh God is it February yet? Every year I live in hope January may fly by, but no. It's been busy, don't get me wrong, we've had tons of social events and work has been unexpectedly manic. But still, January has dragged its heels, in its damp grey way. If you've been taking part in Veganuary, then good for you, if you haven't then also good for you. This Vegan Chocolate Chip Loaf recipe is bloody amazing whether you're permanently, temporarily or never in a million years plant based.
Vegan recipes are often brilliantly store cupboard based due to the lack of use of dairy and egg based ingredients. This simple, but slightly addictive loaf cake is made using bits and bobs you will almost certainly have to hand. Apart from the vegan chocolate, which I have to say was bloody expensive for a tiny bar; it tasted great, but was more expensive than it's dairy based Lindt counterpart. This Chocolate Chip Loaf cake is made in an almost muffin like way; dry ingredients folded into the wet ones and lightly mixed. Mix in the vegan chocolate reserving a quarter to sprinkle on the top for an aesthetically pleasing finish. The resulting cake is *eek* moist, soft, not too sweet with bite of dark chocolate. Thanks to Vegan Richa for the inspiration for this cake.
It may just be me, but this vegan loaf has a healthy feel to it. So much so I ate 3 slices without even realising. Greedy I am, and unapologetically so.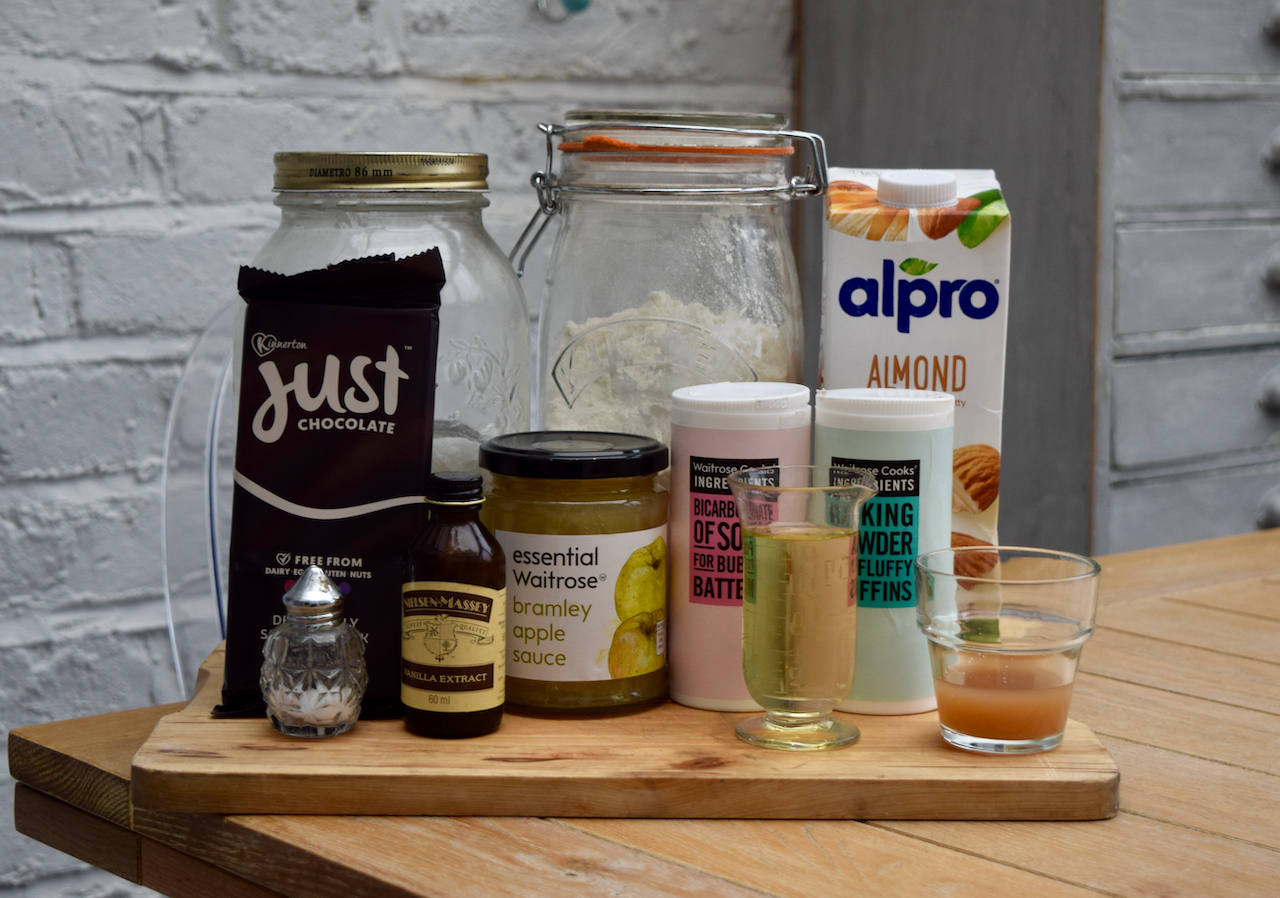 Here's the plant based line up for this cake, including the overpriced vegan chocolate. I chose almond milk for my cake, because I like using it in smoothies, for a wonderful nutty hint.
Make a start on this simple cake with a lined loaf tin and by pre heating your oven to 160 degrees fan assisted. Next assemble the wet ingredients. In a good sized bowl add the non dairy milk, apple sauce, oil, vinegar, sugar and vanilla. Give this little lot a good whisk.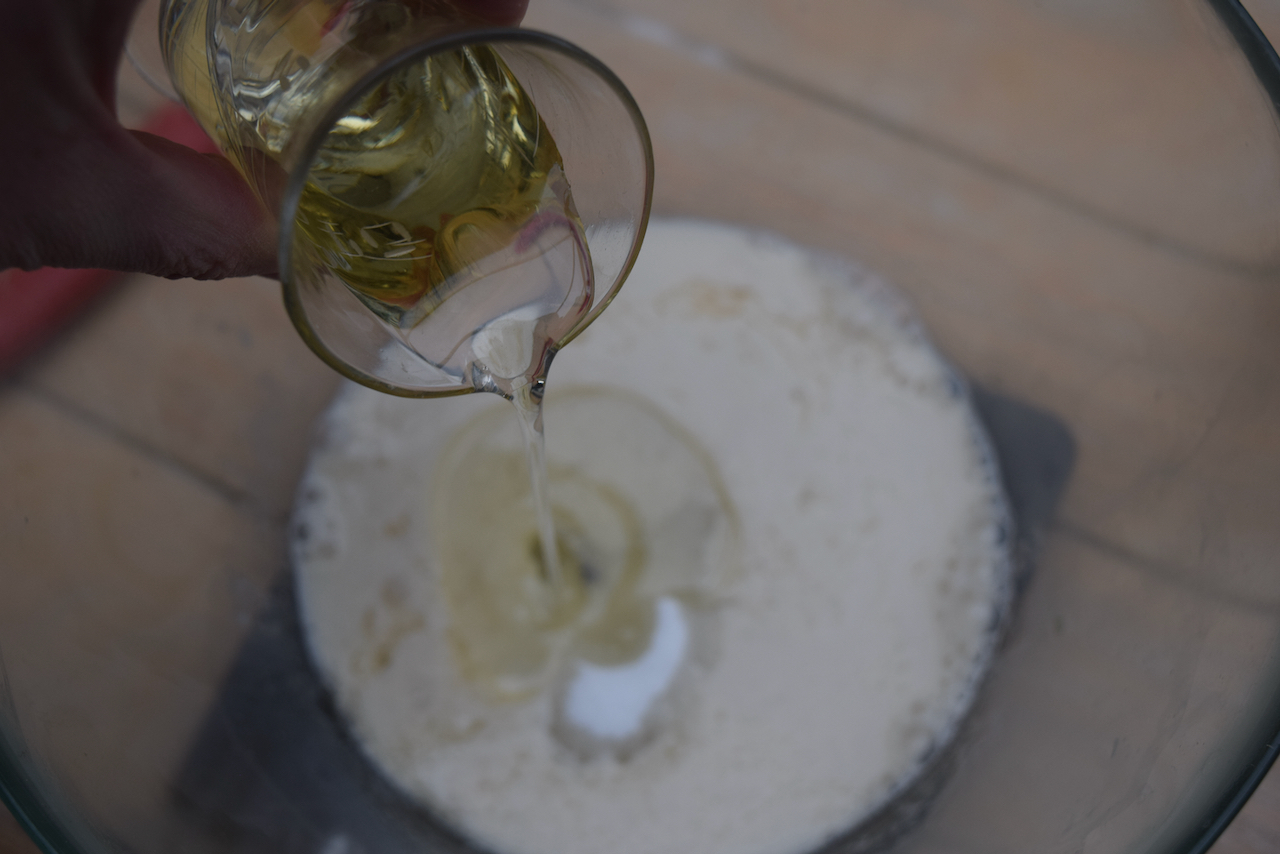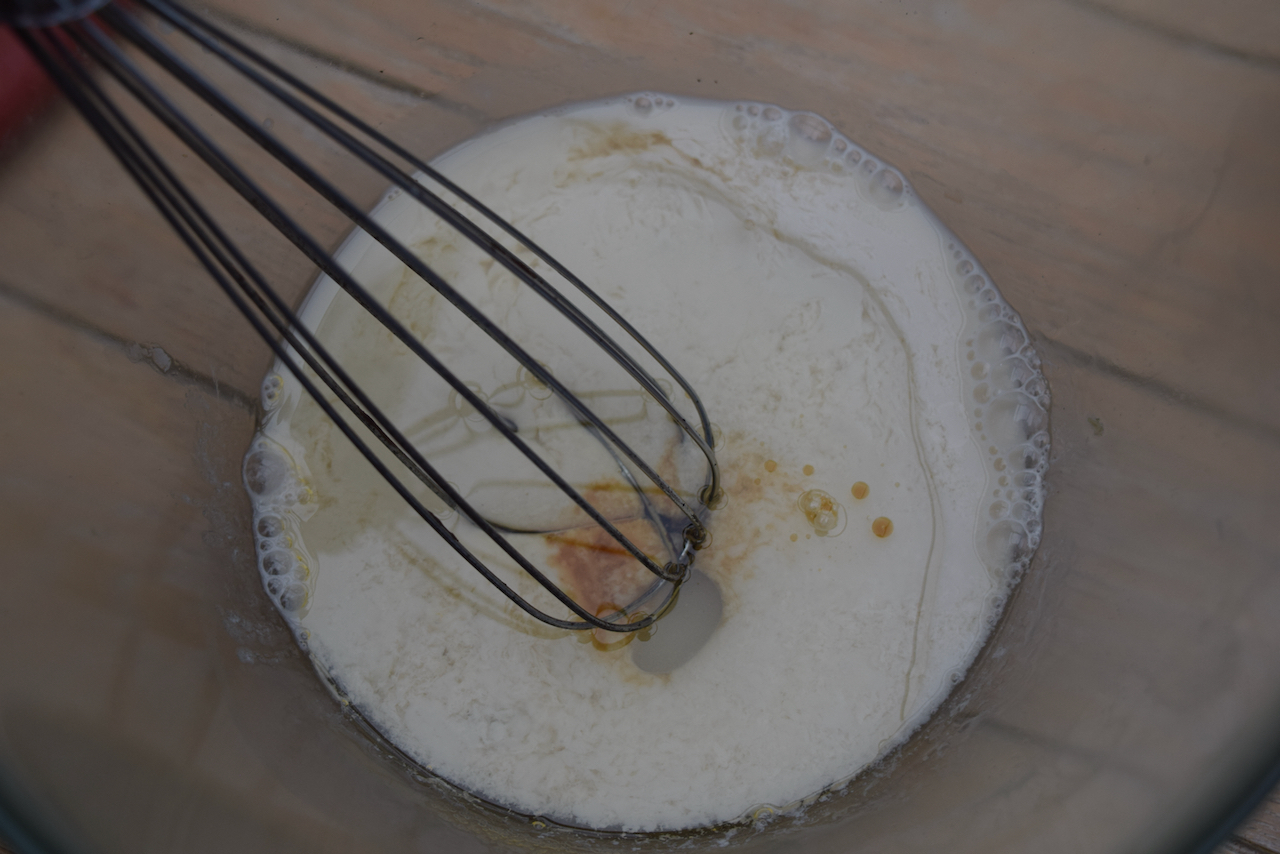 Now weigh the dry ingredients; add to the flour, the baking powder, bicarb and salt. Give it a little whisk.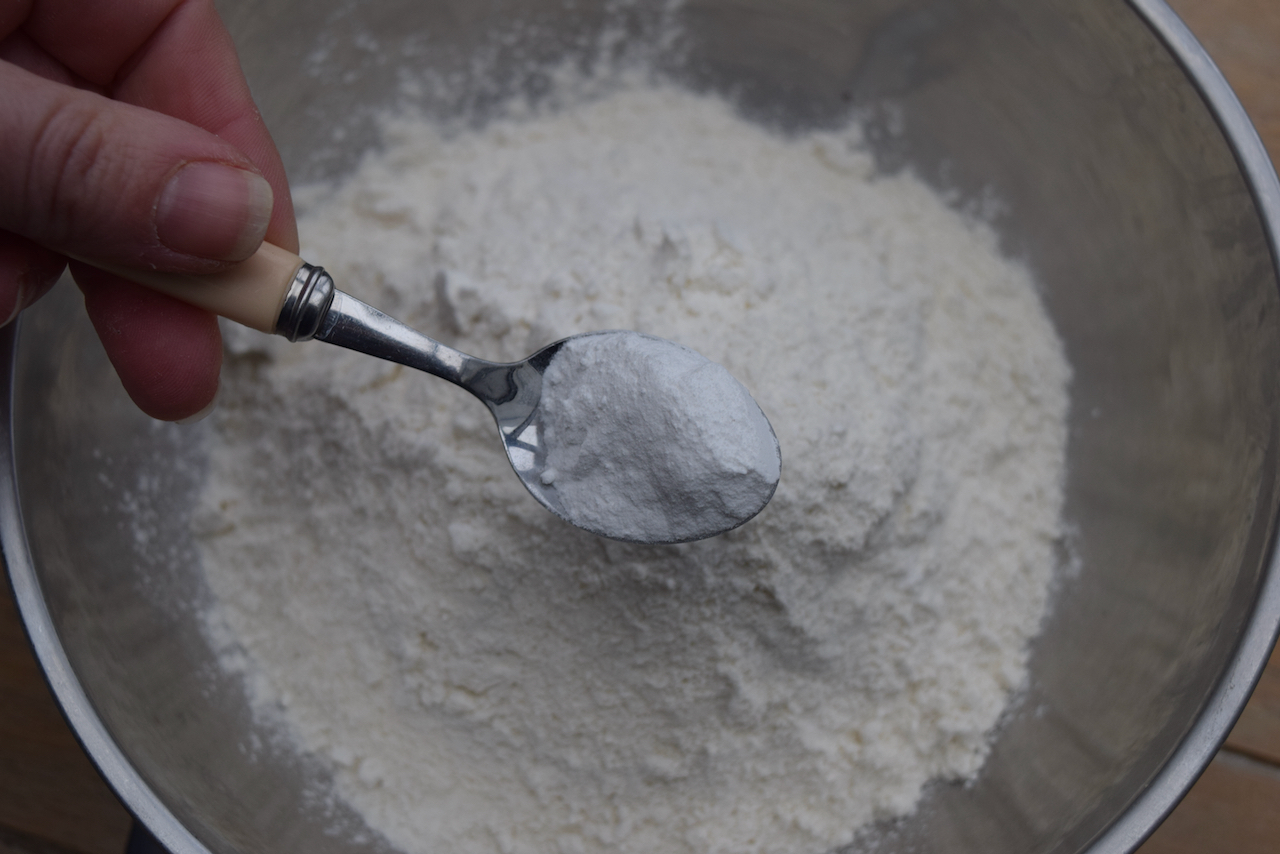 Chop your overpriced vegan chocolate.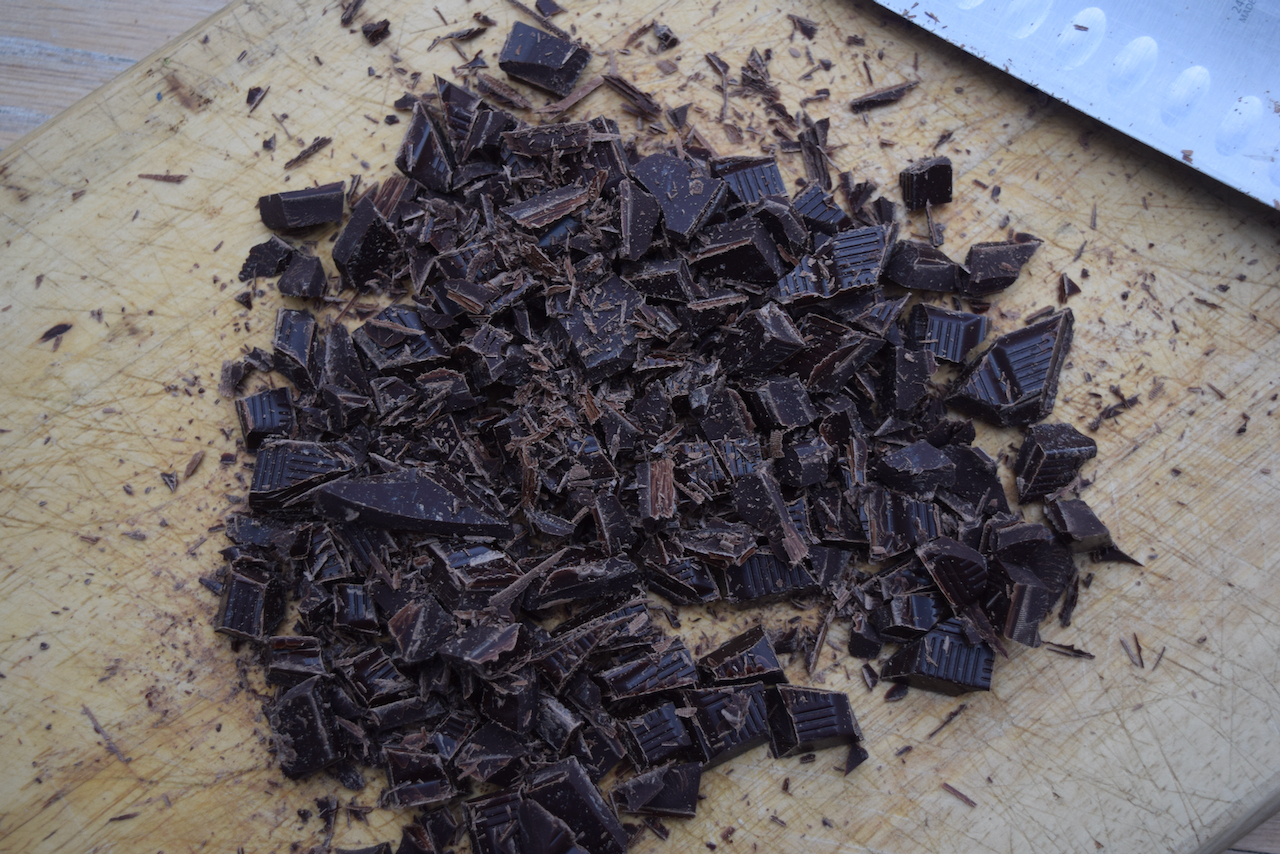 Now, fold the flour mixture into the milk and oil mixture. Don't overfold this or your cake may be tough.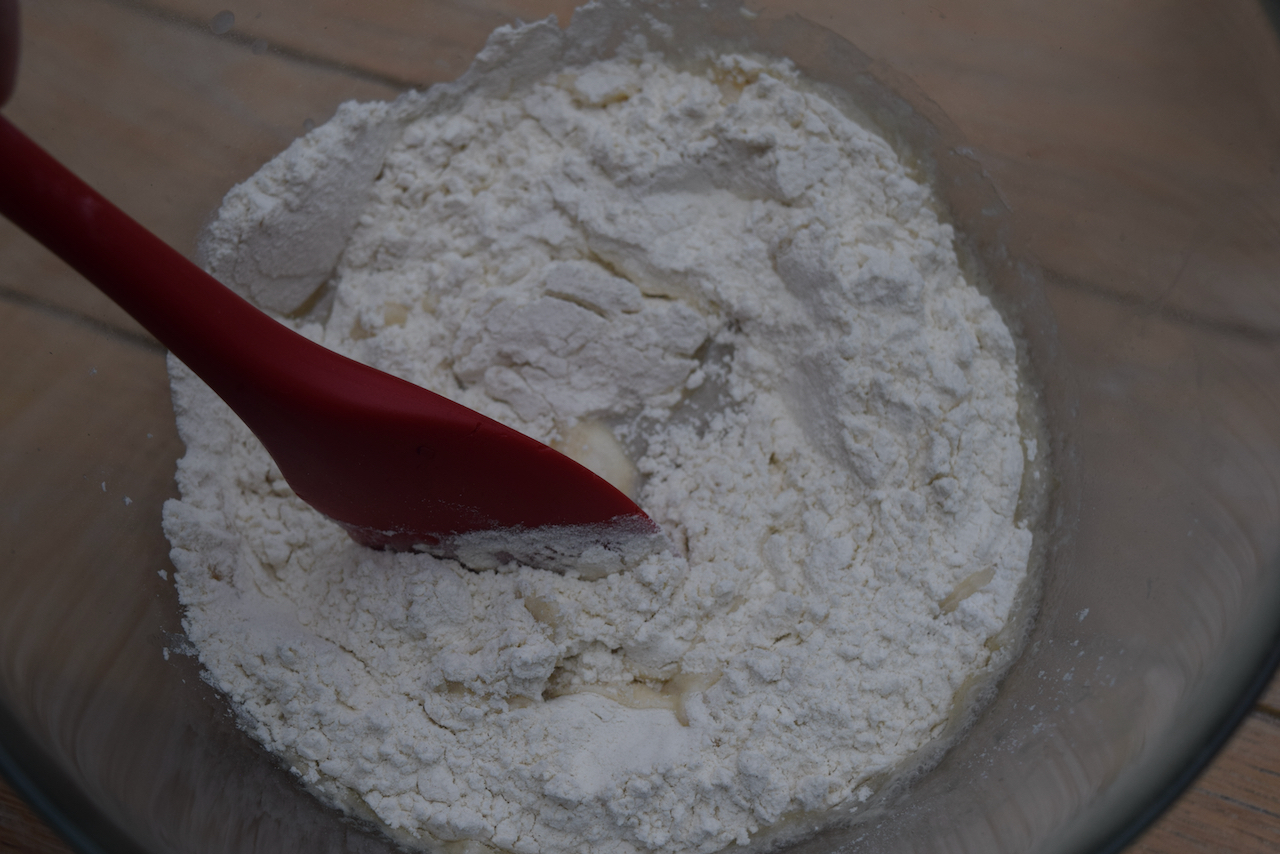 Fold through three quarters of the chopped chocolate, reserving the rest for decoration. Scrape the cake mixture into your lined tin.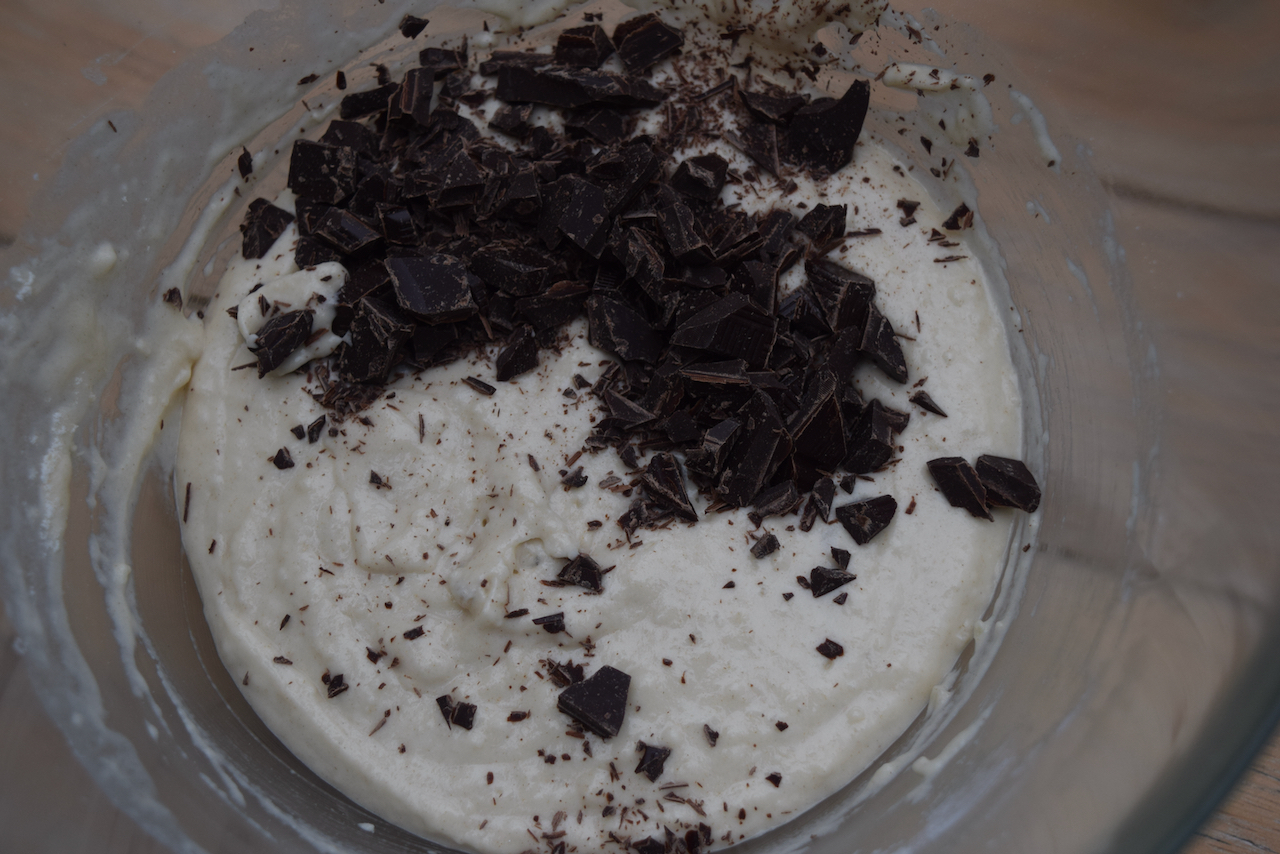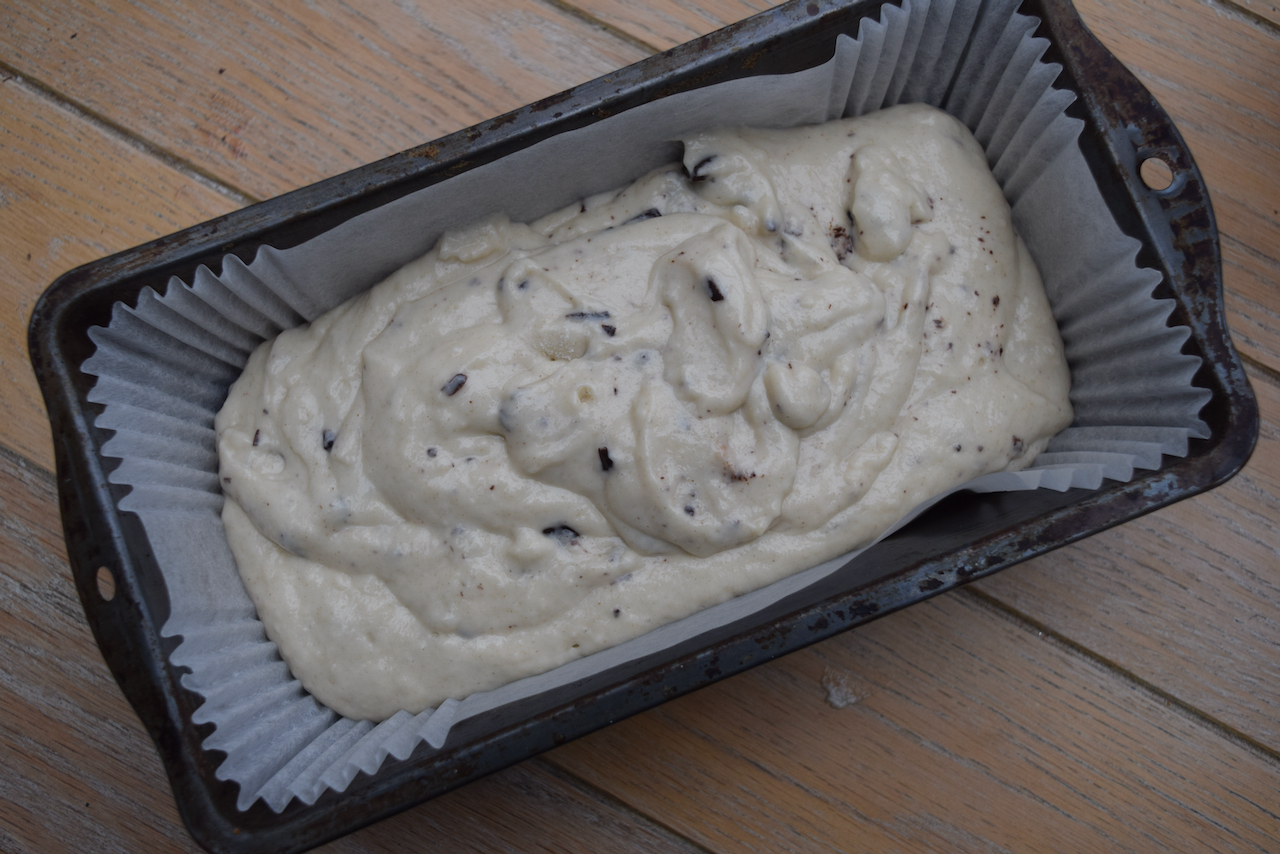 Sprinkle the top of the cake with the rest of the chocolate chunks.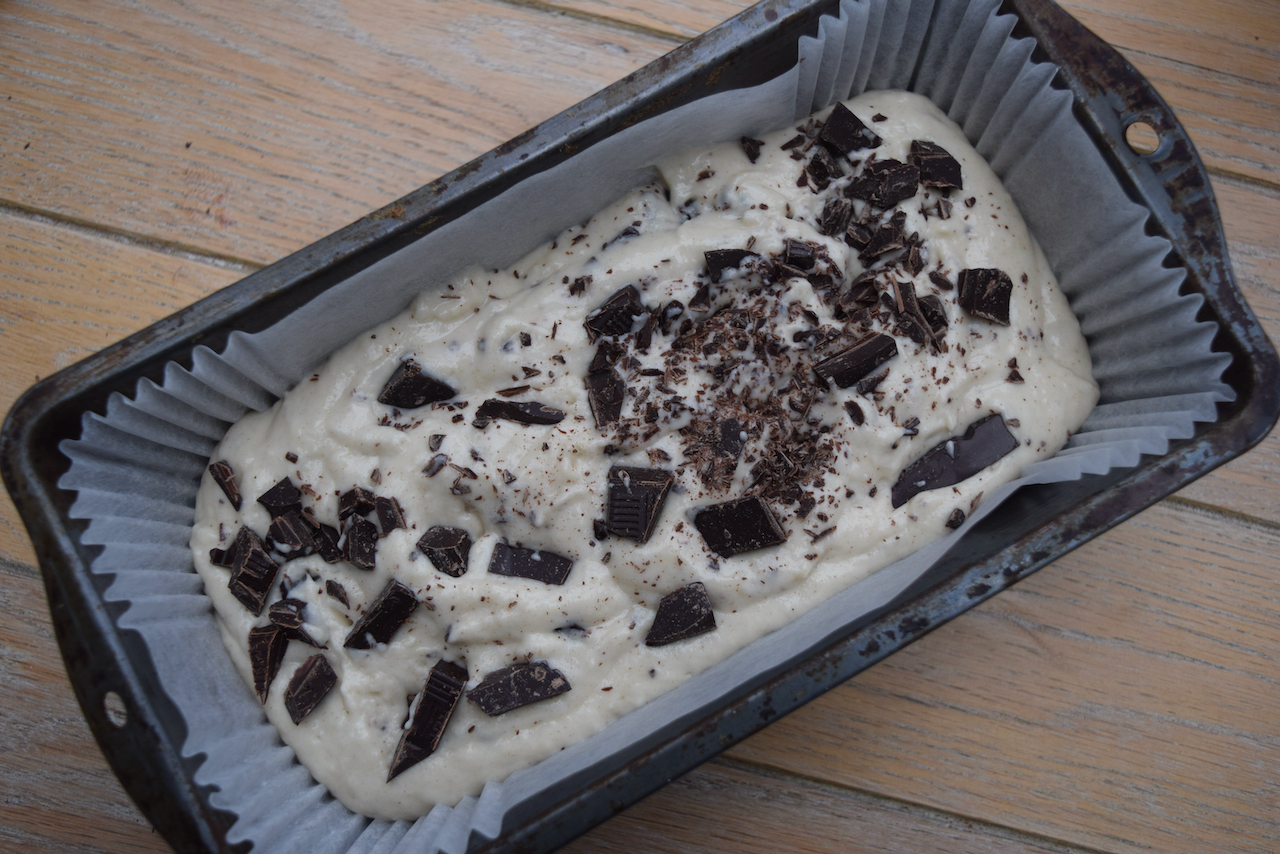 Bake your loaf cake for around 50 minutes. It's ready when it's golden, well risen and a skewer comes out clean when poked in the middle.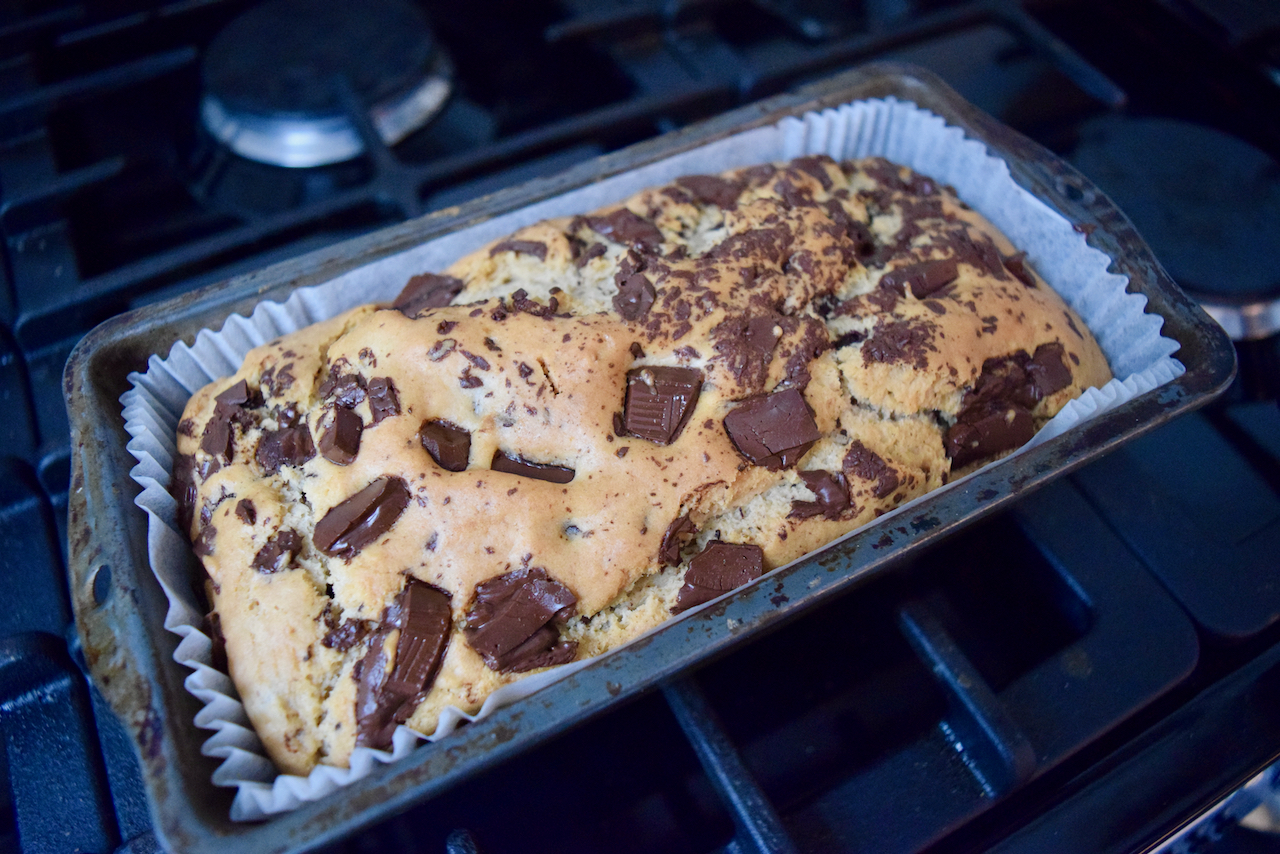 Ta-dah.
Allow this wonderful loaf to cool a little before serving in generous slabs. It wouldn't be awful if you buttered it.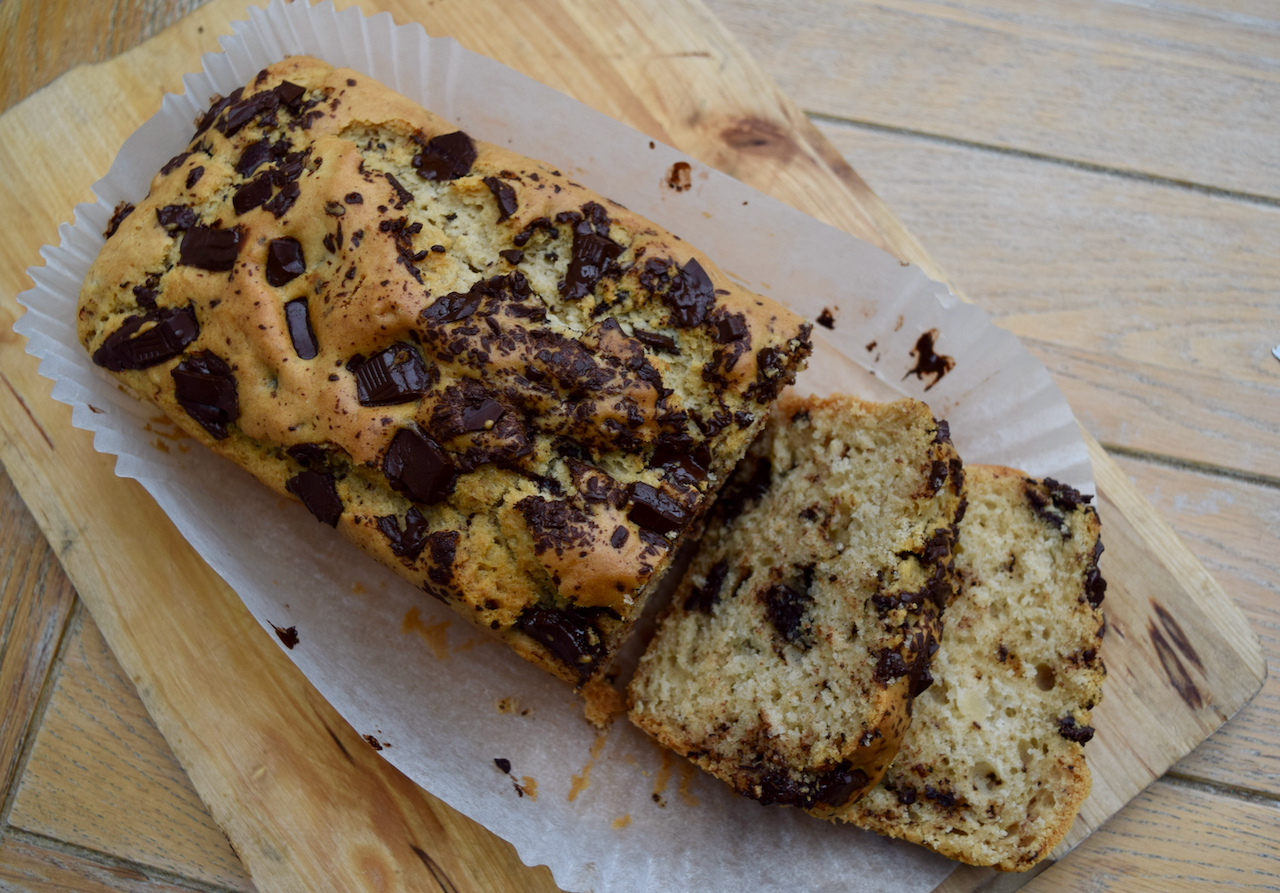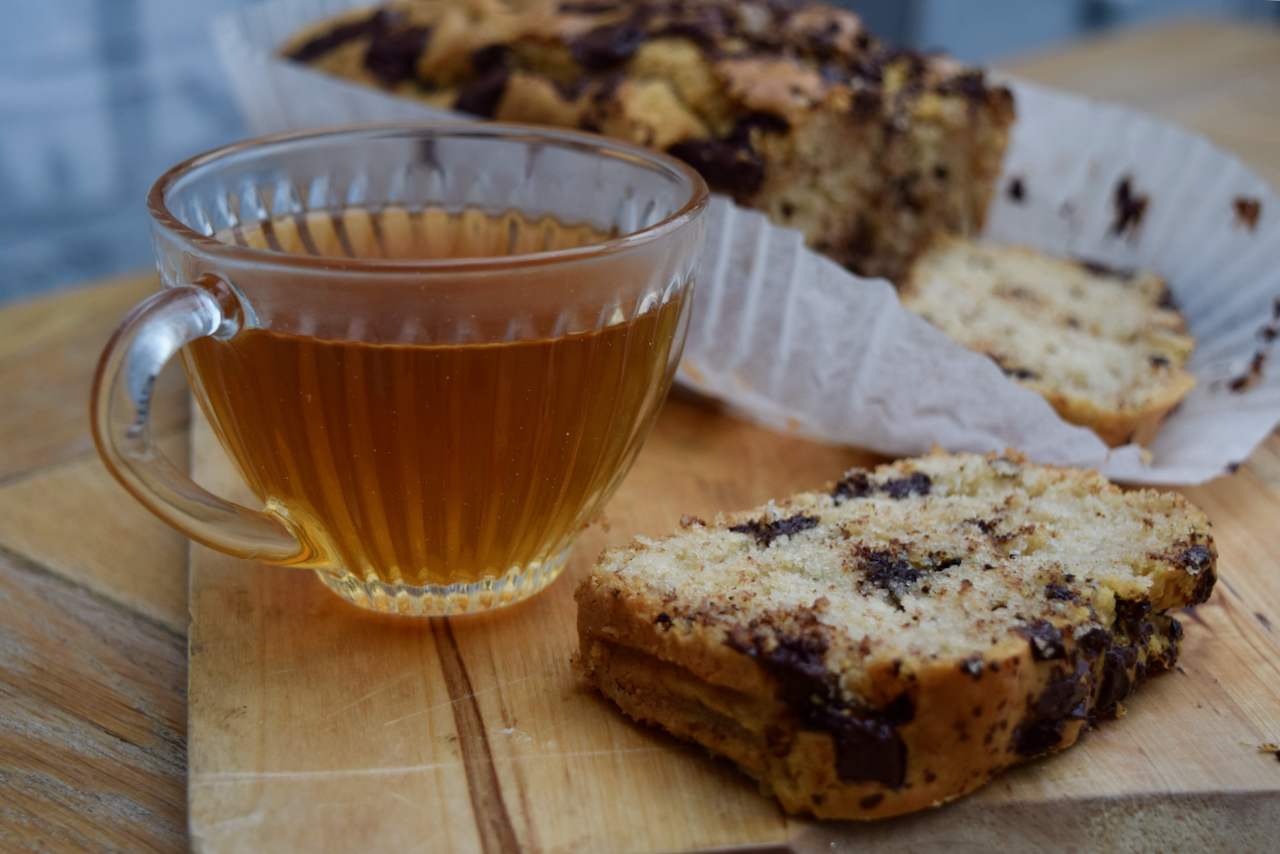 I would never share a vegan recipe with you just to be fashionable or on trend. This Chocolate Chip Loaf cake is delicious whether you're plant based, dairy free or a total carnivore.
Lucy x
Vegan Chocolate Chip Loaf Recipe
You will just need bowls for this and a lined or butter 1kg loaf tin.
250ml non dairy milk, almond it lovely
1 tablespoon apple sauce
1 teaspoon vinegar, I used apple cider vinegar
70g caster sugar
60ml oil, I used sunflower
1 teaspoon vanilla extract
250g plain flour
2 teaspoon baking powder
1/4 teaspoon bicarbonate of soda
1/2 teaspoon salt
100g vegan chocolate, chopped
Pre heat your oven to 160 degrees fan assisted and line or butter a 2lb/1kg loaf tin.
In a mixing bowl add the milk, apple sauce, vinegar, sugar, oil and vanilla. Whisk together.
In a separate bowl, mix the flour, baking powder, bicarb and salt.
Fold the dry ingredients in the wet ones and just incorporate, don't over mix the batter. Fold in three quarters of the chopped chocolate. Scrape the mixture into your lined loaf tin. Sprinkle the remaining chocolate on top of the loaf. Bake for around 50 minutes. The loaf is cooked when a skewer comes out clean when poked in the middle and it's firm and golden.
Leave to cool for as long as you can bear then slice into generous slabs. This wouldn't be awful with a slathering of butter.
Keep the loaf, well wrapped, for around 2 to 3 days.