Pasta with Vodka Tomato Sauce recipe
Sometimes only a big bowl of pasta will do. Especially when it's cold and all you need is comfort and warmth. Pasta in our house has a bit of a bad reputation; we eat a lot of it, so it can be boring and repetitive. A new pasta sauce is always a win and one with a rather large splash of vodka in it is extremely well received.
This may, on the surface just look like pasta with tomato sauce, but no, it's much more than that. Well not that much more, but a slow cooking time, fresh basil and 75ml of vodka will give any dish a bit more depth. The sauce is sweet with slow sautéed onions and garlic. The vodka brings out the rich tomato flavour whilst adding body to the whole affair. This Vodka Tomato sauce is a great base for meatballs or a bolognese too; add some bacon or other vegetables if you like. But don't feel you have to, this is an elegant sauce which adorns your pasta with nothing more than a bloody great handful of parmesan needed to enhance it. Thank you, Delicious Magazine, for their version of this classic pasta dish.
This dish is tasty, comforting pasta with a Bloody Mary feel, minus the stick of celery which nobody ever wants to eat.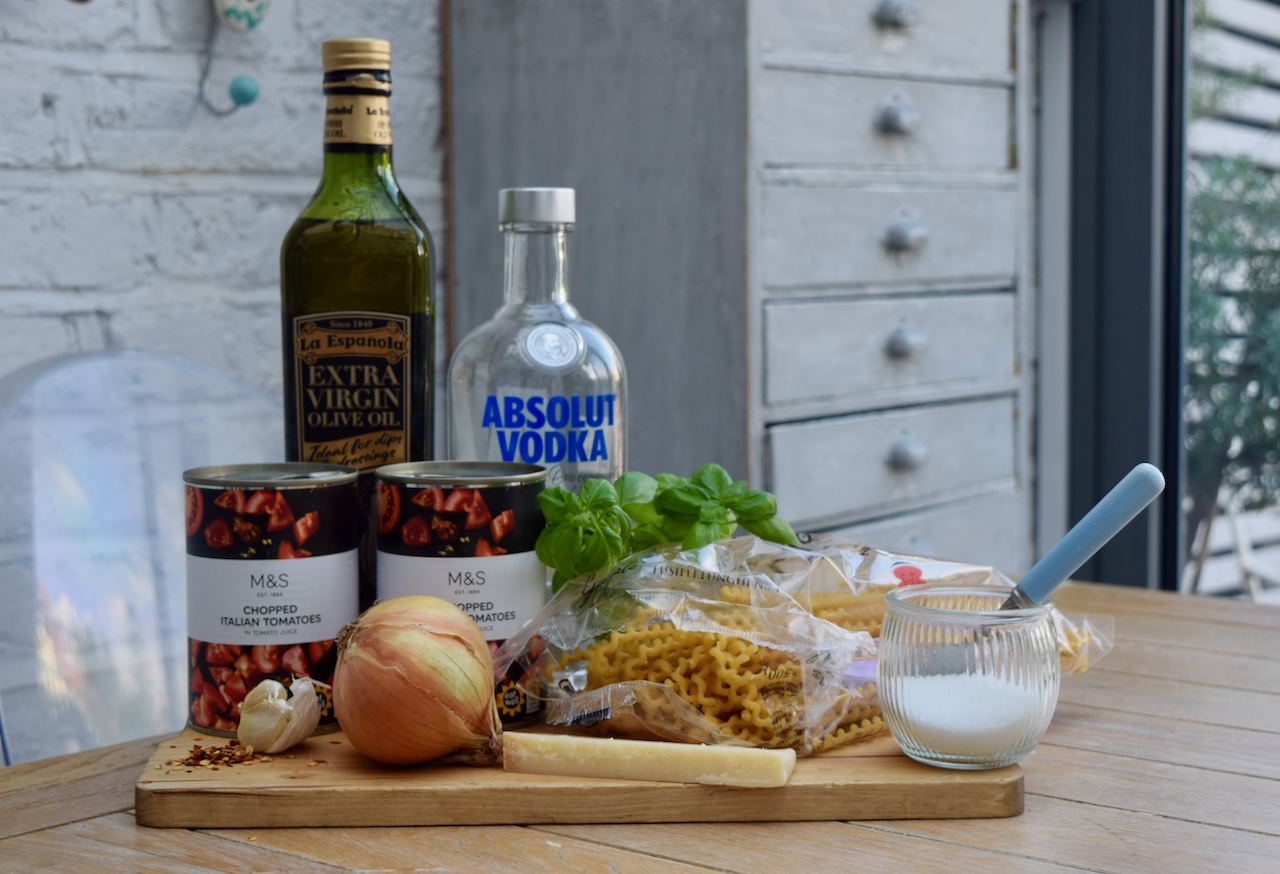 The ingredients look good, before they've even been cooked. I chose Fusilli Lunghi (I had to search up what it's called as curly fat spaghetti doesn't sound great) because I like how it looks and it's an elegant vehicle for the delicious sauce. The vodka doesn't have to be your finest, save that for your Bloody Mary's.
Start with a large frying pan with a lid. Heat the olive oil over a low to medium heat and add the chopped onions, chilli flakes and garlic.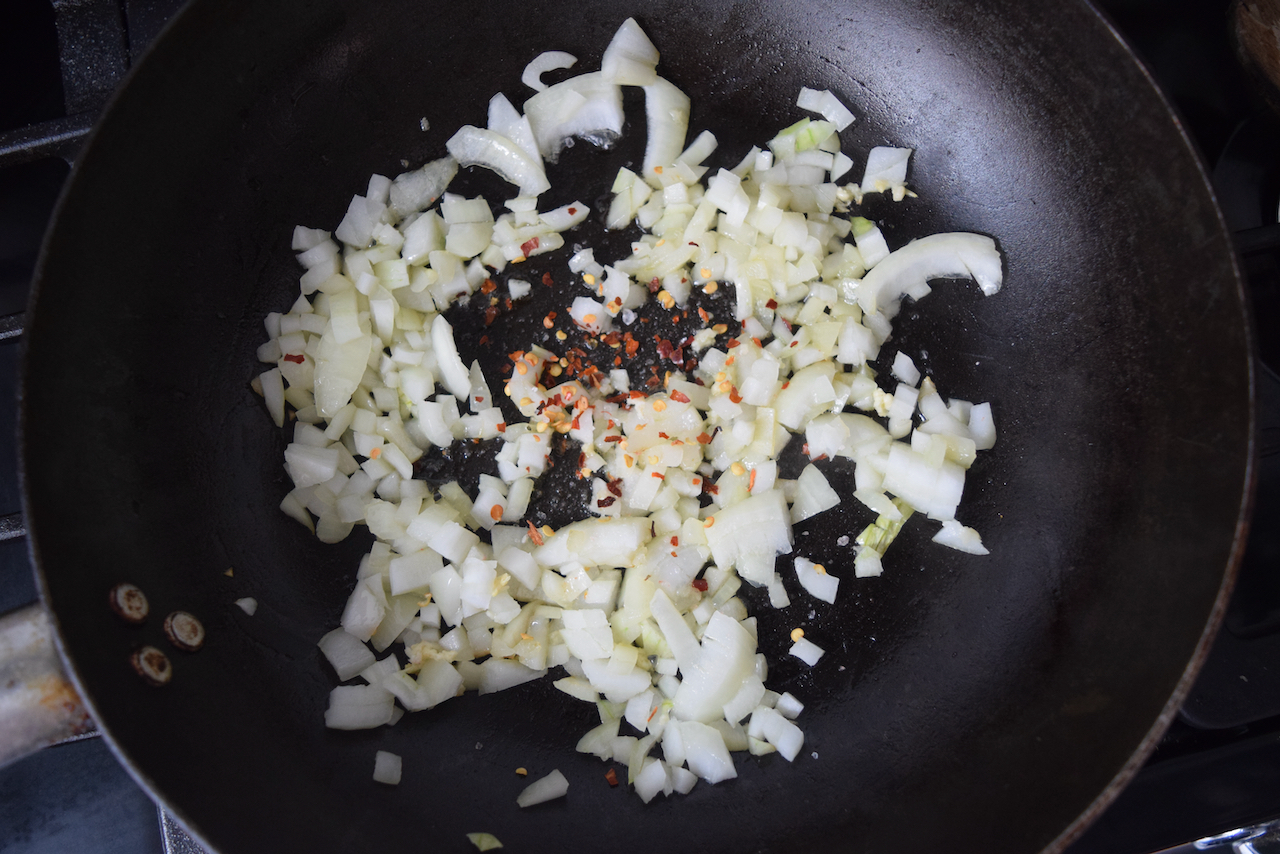 Cook slowly until the onions and garlic are soft and just golden; it will take about 10 to 12 minutes.
Tip in your tinned tomatoes, fresh basil and the teaspoon of caster sugar. Stir, season generously with salt and pepper then pop a lid on and let it simmer away gently for an hour.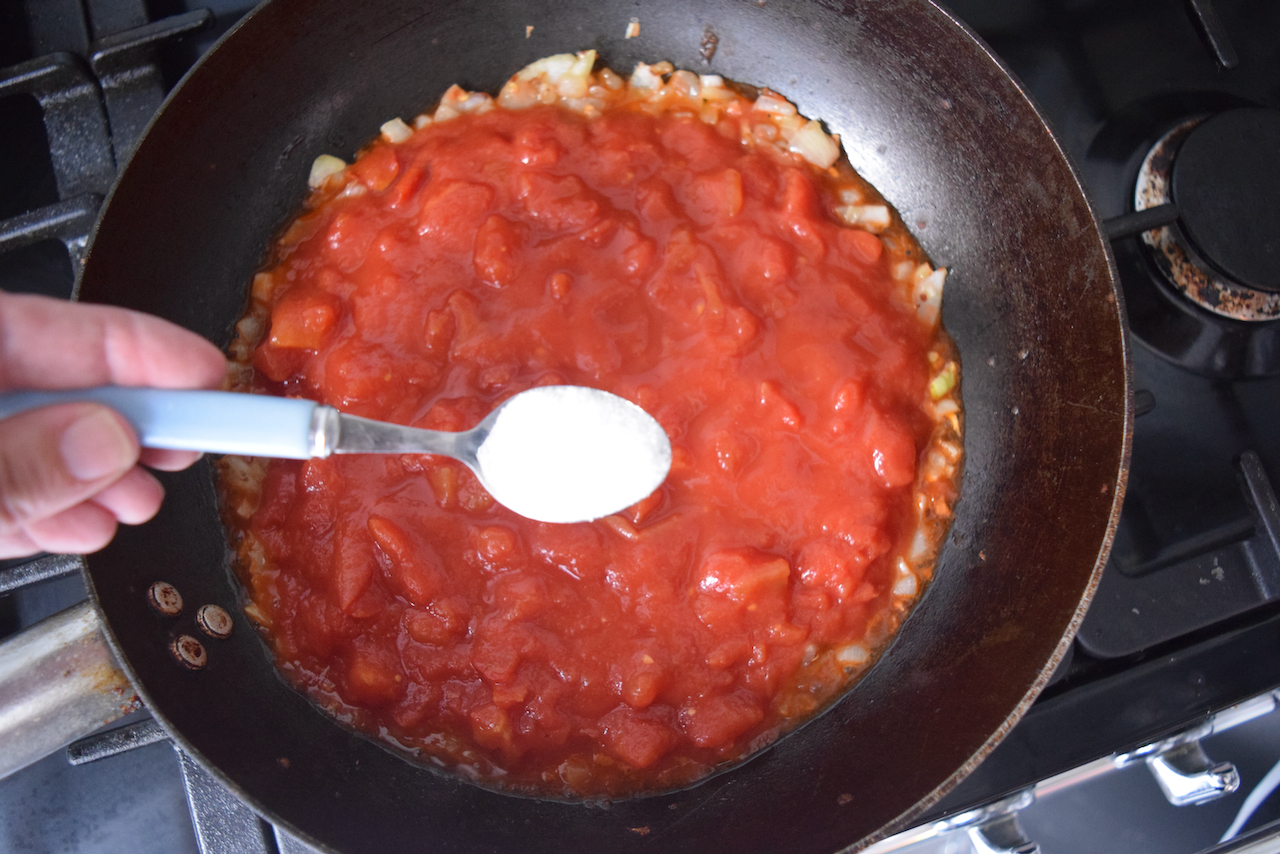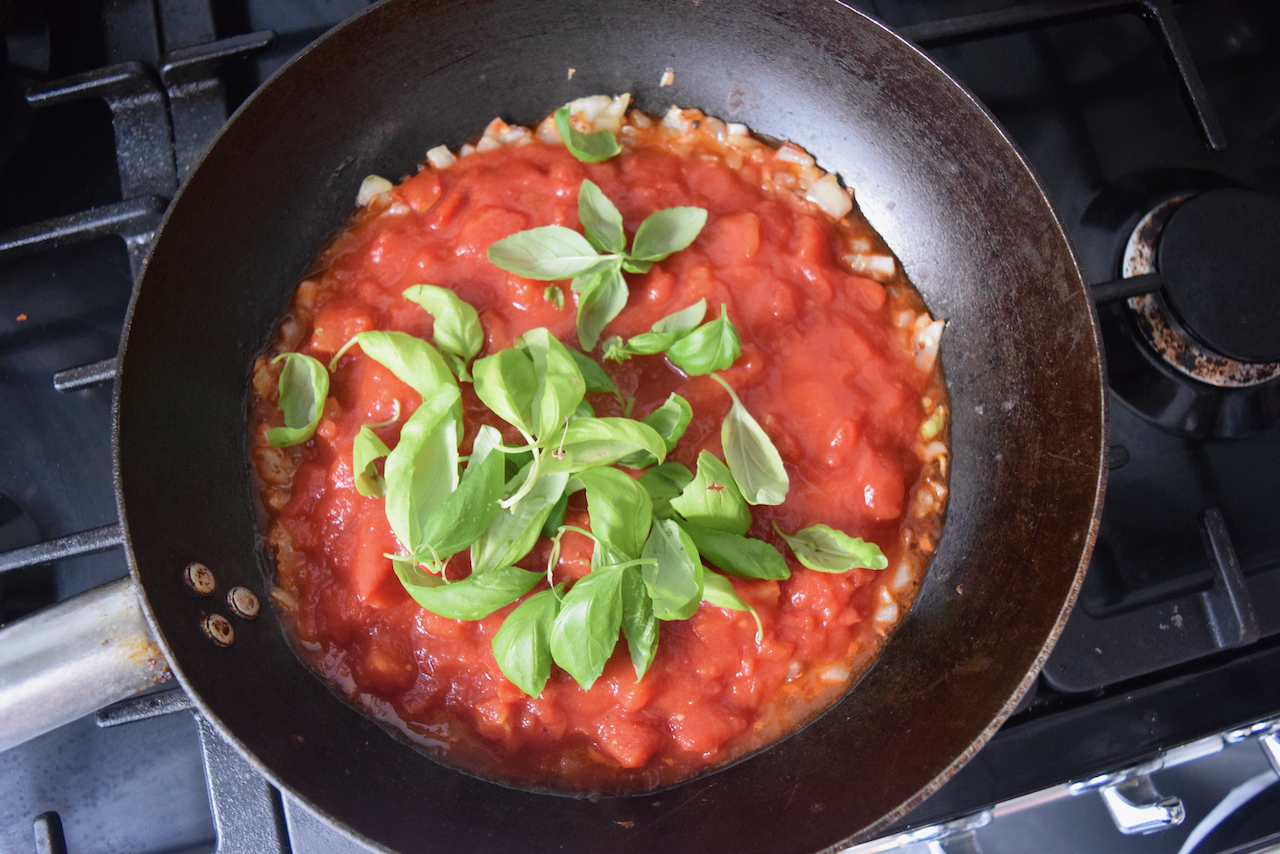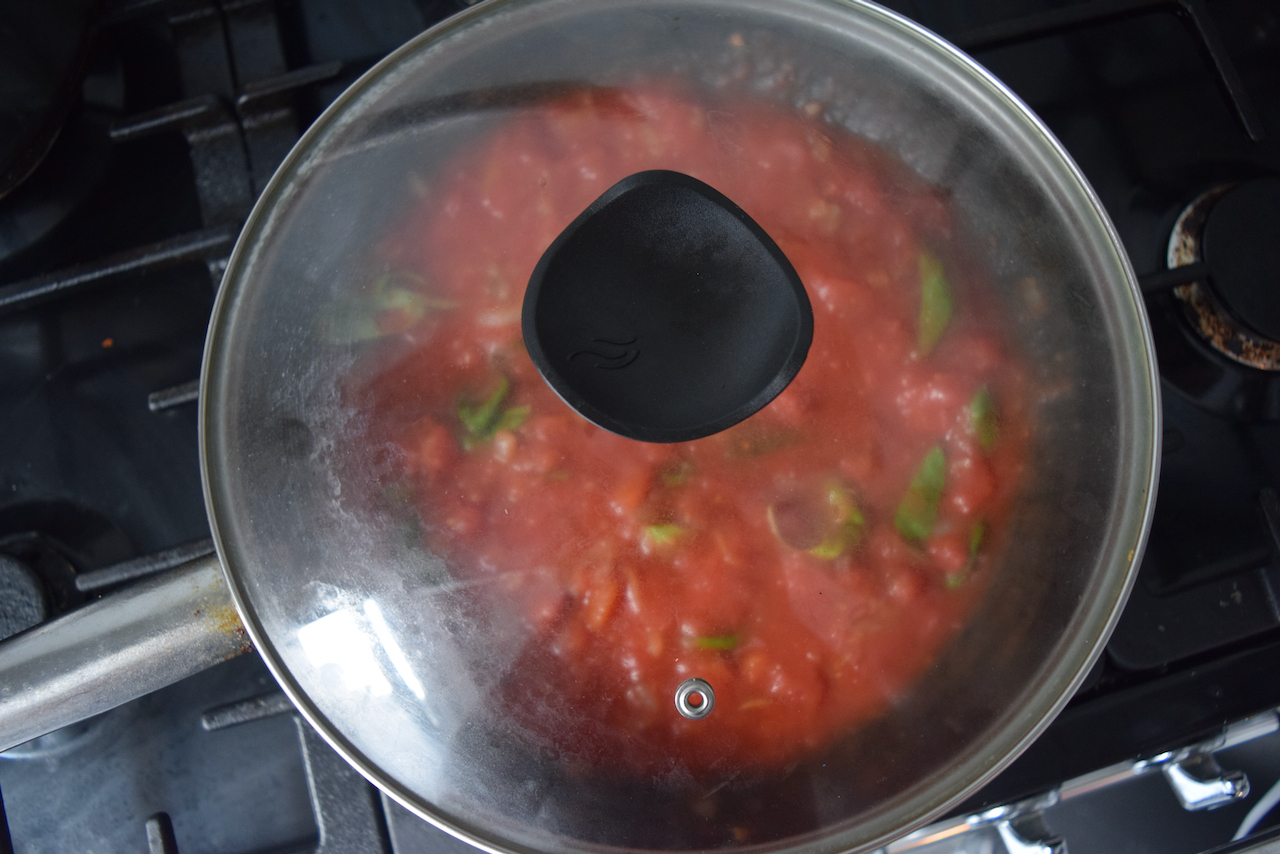 While the simmering is happening, cook your chosen pasta according to the instructions on the packet. Strain and keep back a few hundred millimetres of the pasta cooking water.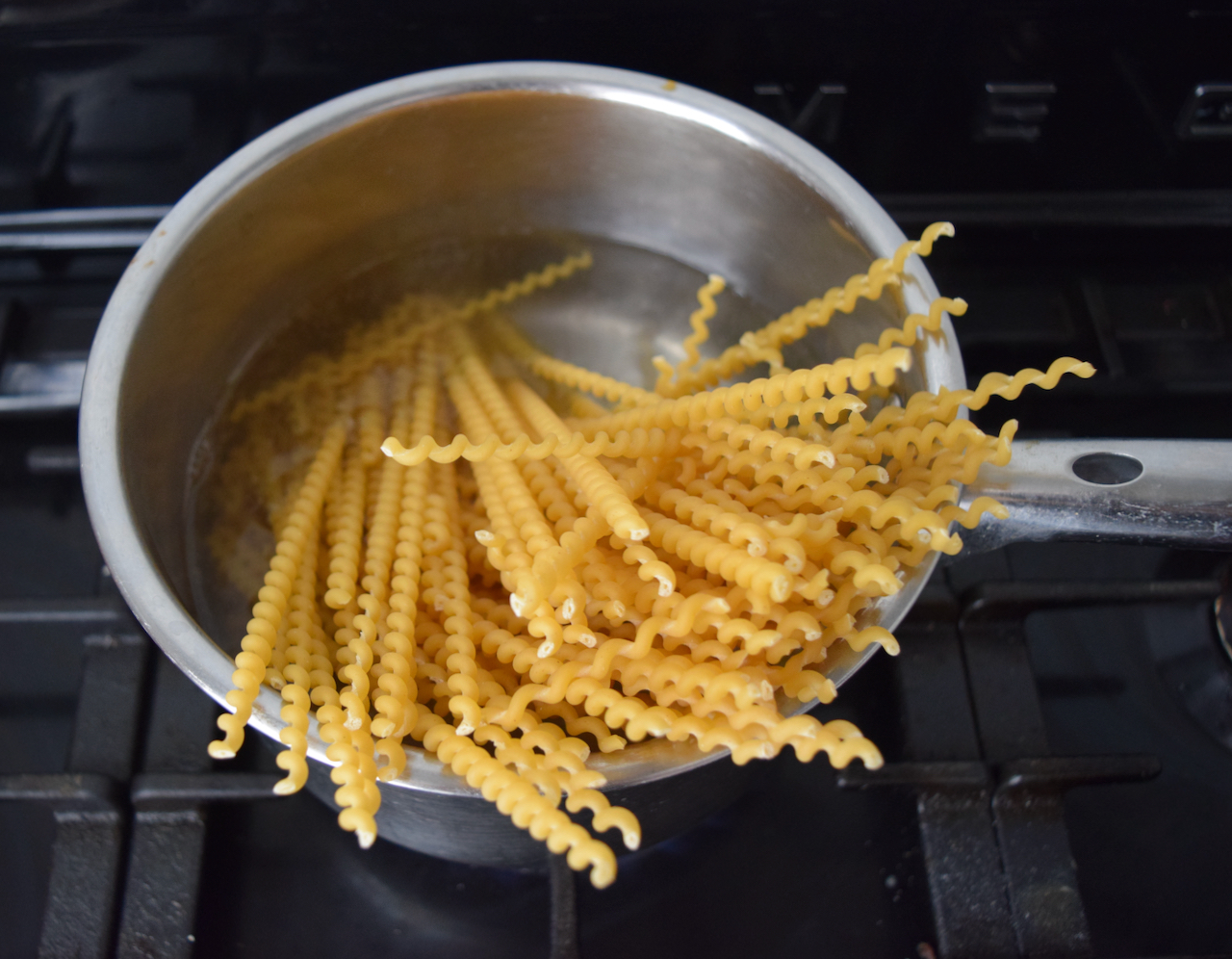 When the sauce has had its hour, pour in the vodka, stir, and bring back up to the simmer. Take this time to have a lovely big taste and check for any additional salt, pepper or sugar needs and add accordingly.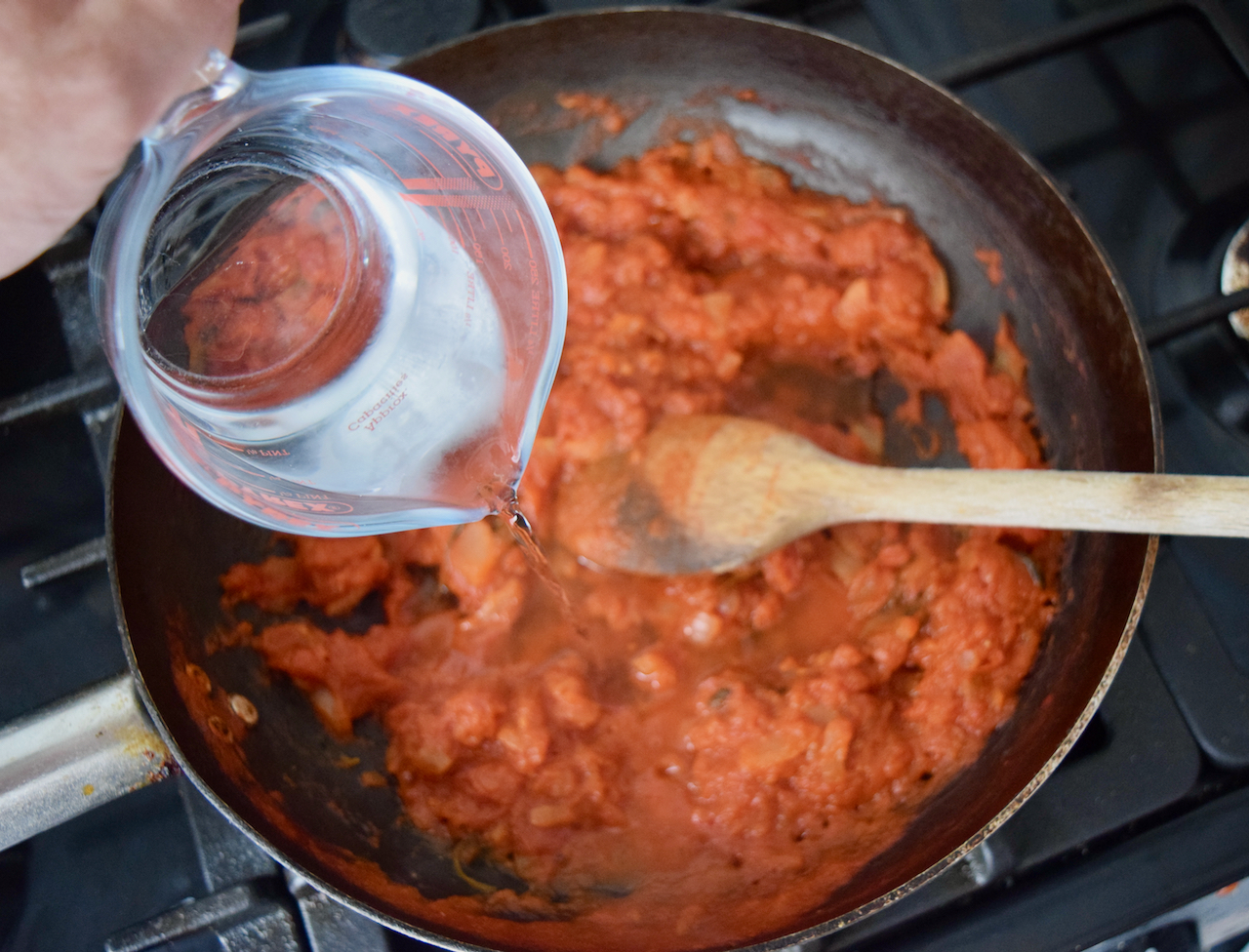 Tip the pasta into the simmering sauce and stir to coat. If you need to loosen the sauce, add a splash or two of the reserved pasta cooking water.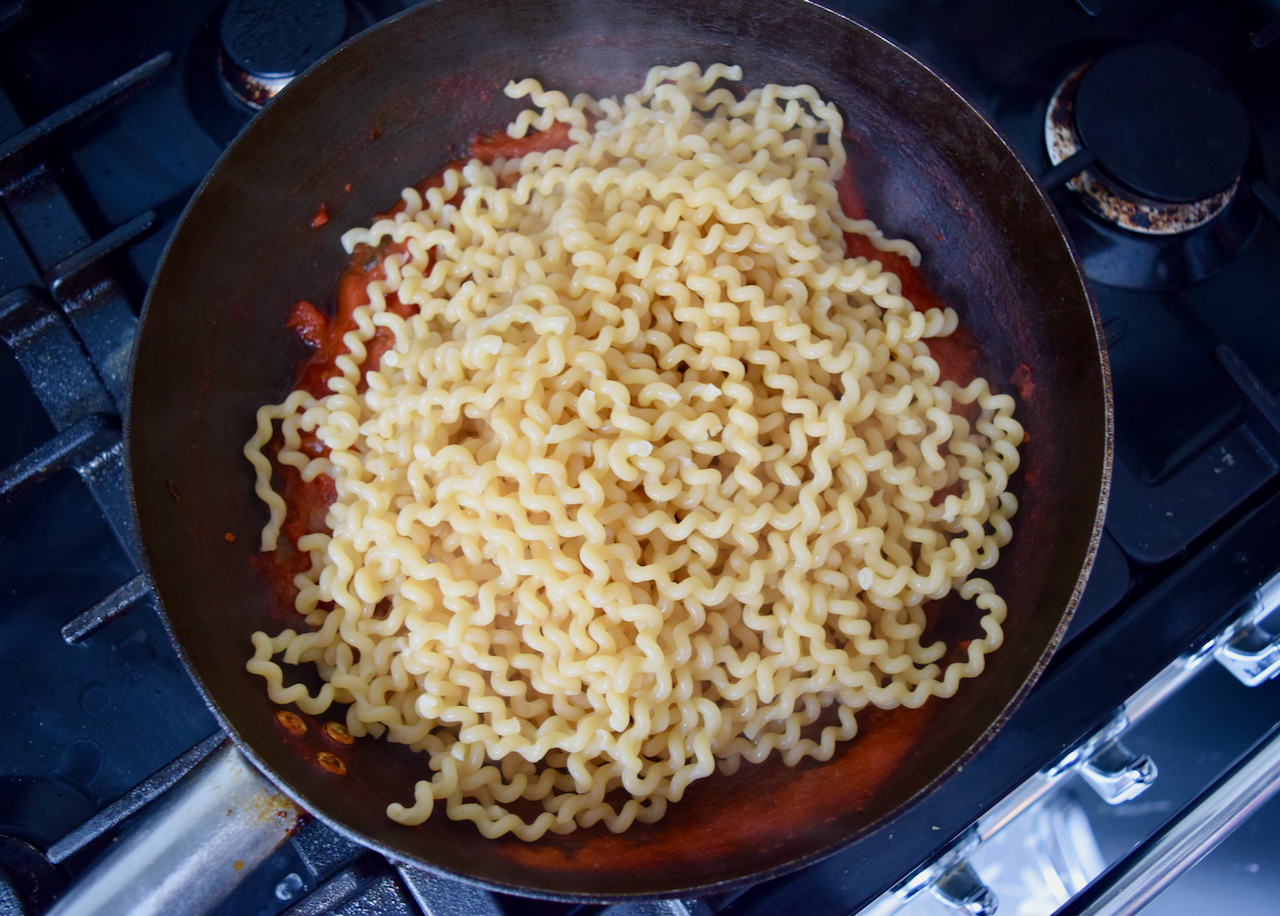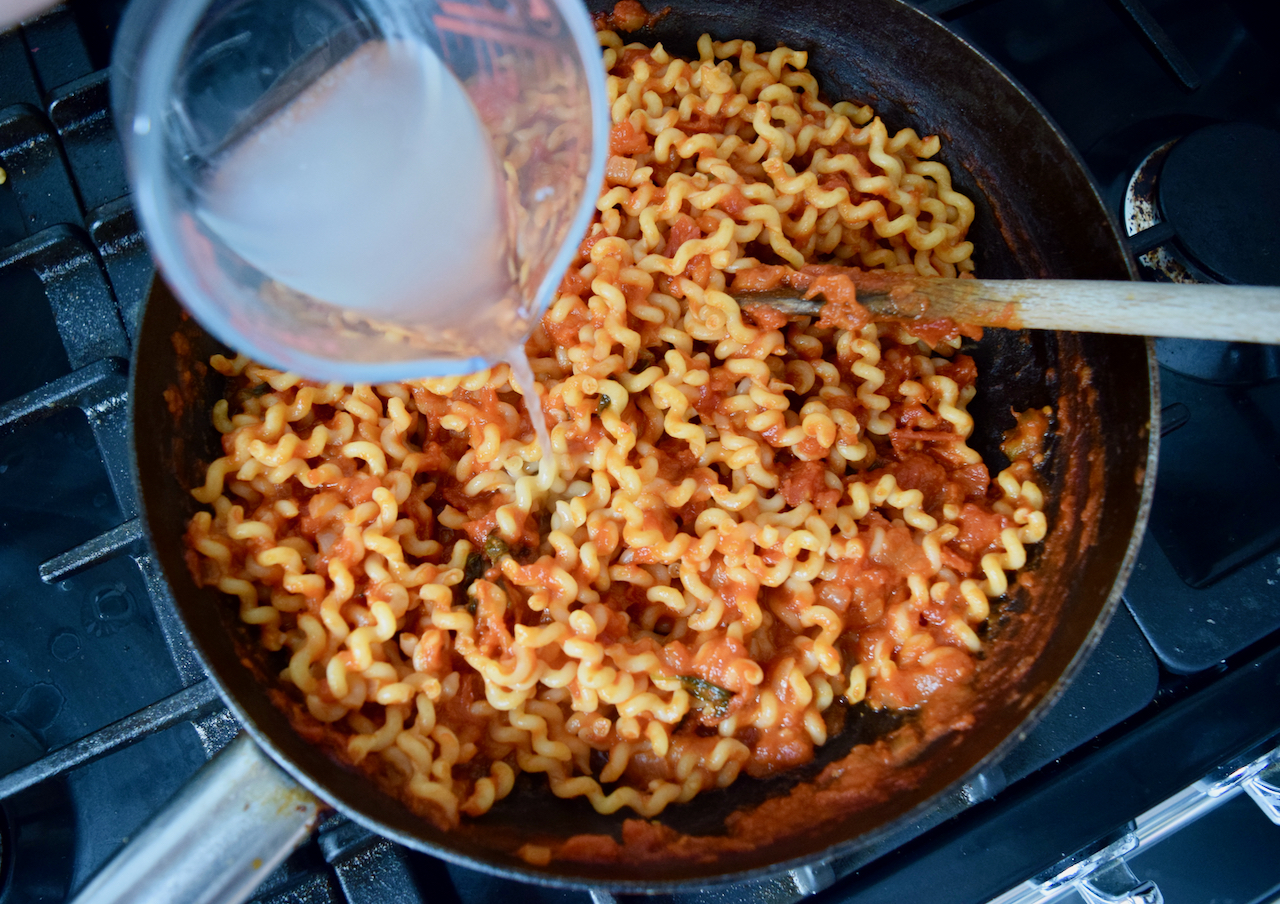 In a final flourish, add a generous amount of grated parmesan and some more basil.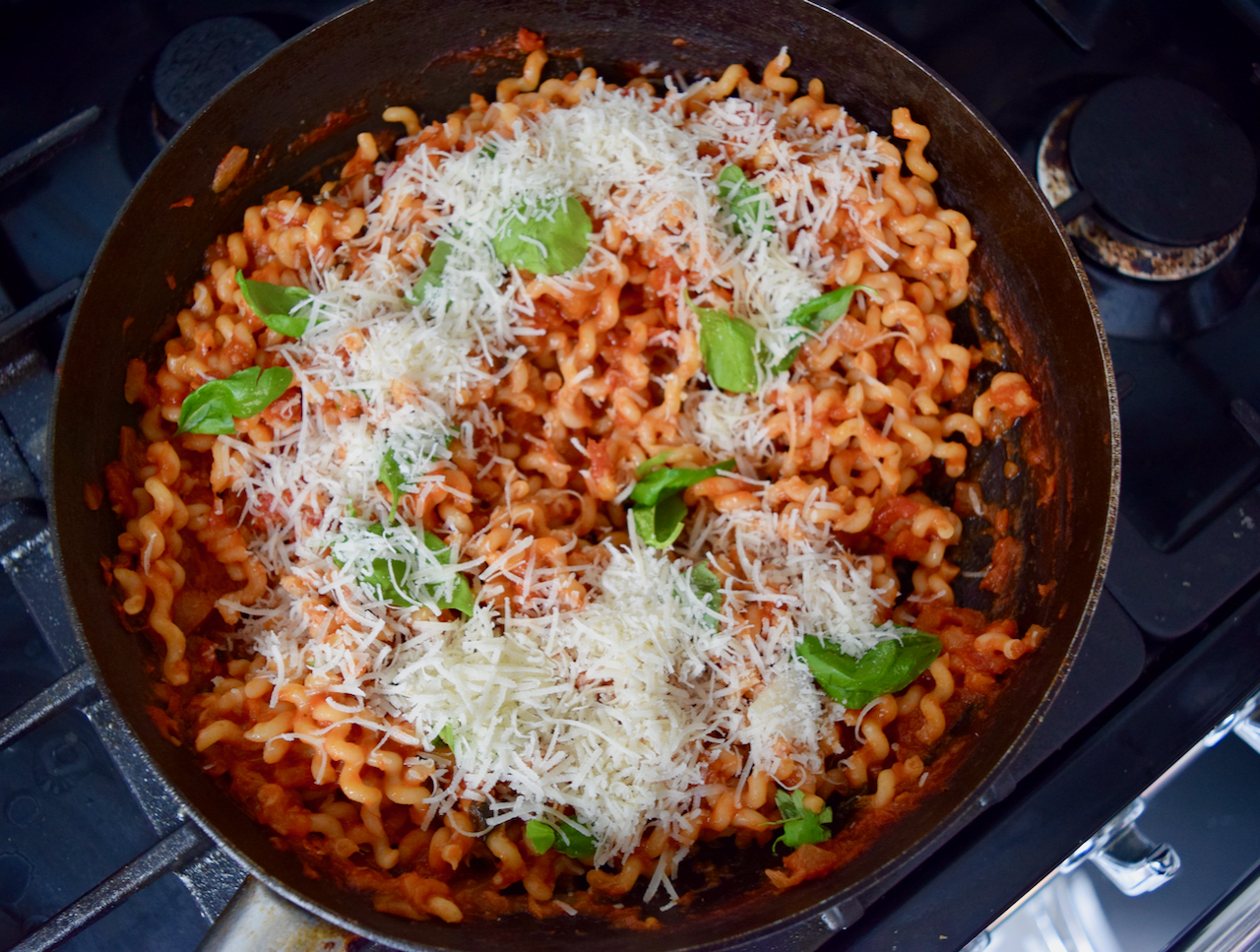 I would just eat this, piping hot, straight from the pan, but show a modicum of restraint and serve in generous portions with some more parmesan and basil, if you like.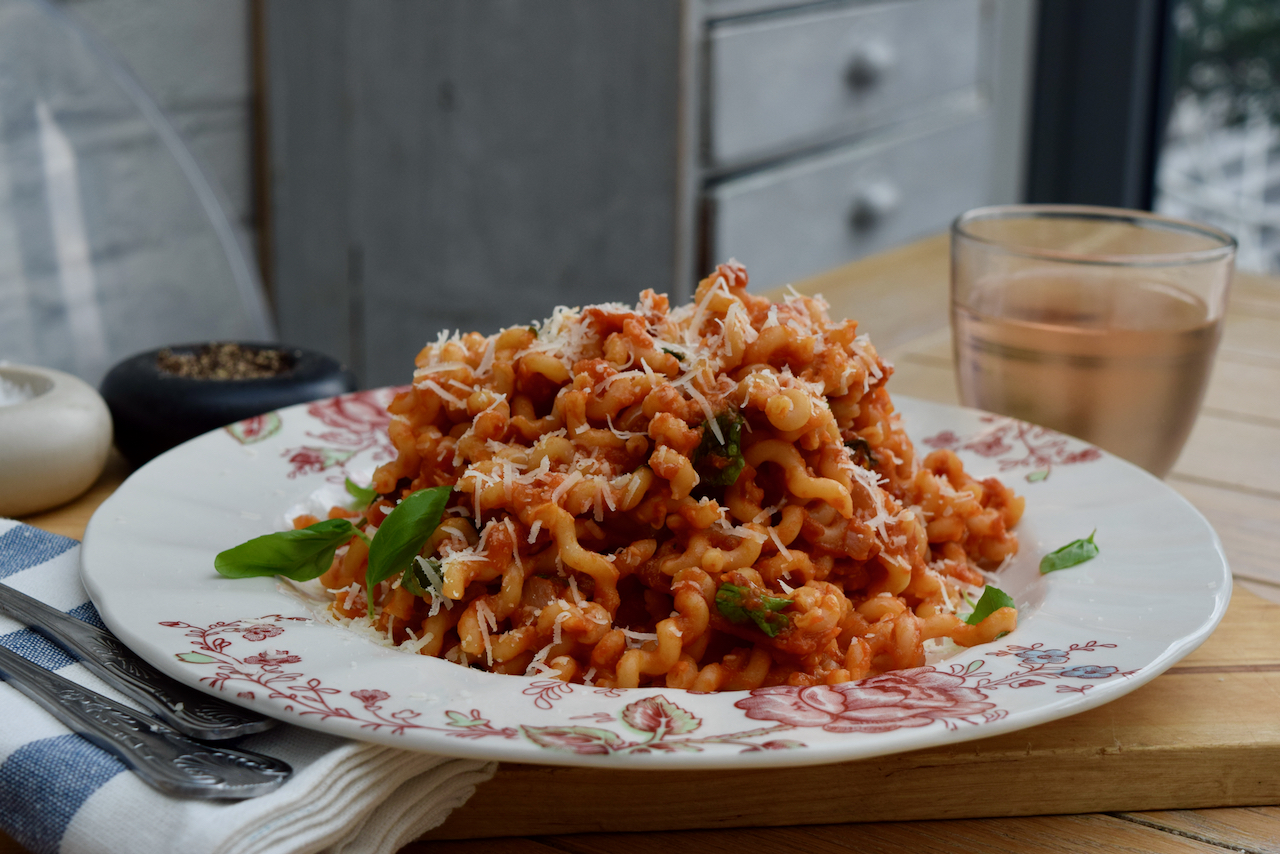 Sometimes simple is best. Especially when you've run out of supper ideas, enthusiasm and the fridge is a bit on the empty side.
Lucy x
Pasta with Vodka Tomato Sauce recipe
Serves 4
You will just need a frying/sauté pan with a lid for this
2 tablespoons olive oil
1 onion, finely chopped
2 cloves garlic, crushed
Large pinch chilli flakes
2 x 400g chopped tinned tomatoes
1 teaspoon caster sugar
A handful fresh basil, torn
75ml vodka
Salt and pepper
500g pasta, you choose
Plenty of parmesan, freshly grated, and more fresh basil, to serve
Heat the oil in the pan over a low to medium flame and then add the chopped onion, garlic and chilli flakes. Cook for 10 to 12 minutes or until the onions have softened and are just starting to colour.
Tip in the chopped tomatoes, juice and all, along with the sugar and basil; stir. Season well with plenty of salt and pepper then put the lid on and simmer for an hour, stirring occasionally.
Remove the lid and add the vodka and bring back up to the simmer. Season with more salt, pepper or a touch more sugar if needed. Cook the pasta of your choice, according to the instructions on the packet. Reserve a few 100ml of the cooking water then drain, and tip into the pan of tomato vodka sauce.
Stir well, if needed, adding a splash or two of pasta water to loosen the whole business. Serve with plenty of freshly grated parmesan and some more fresh basil leaves. Devour, piping hot.