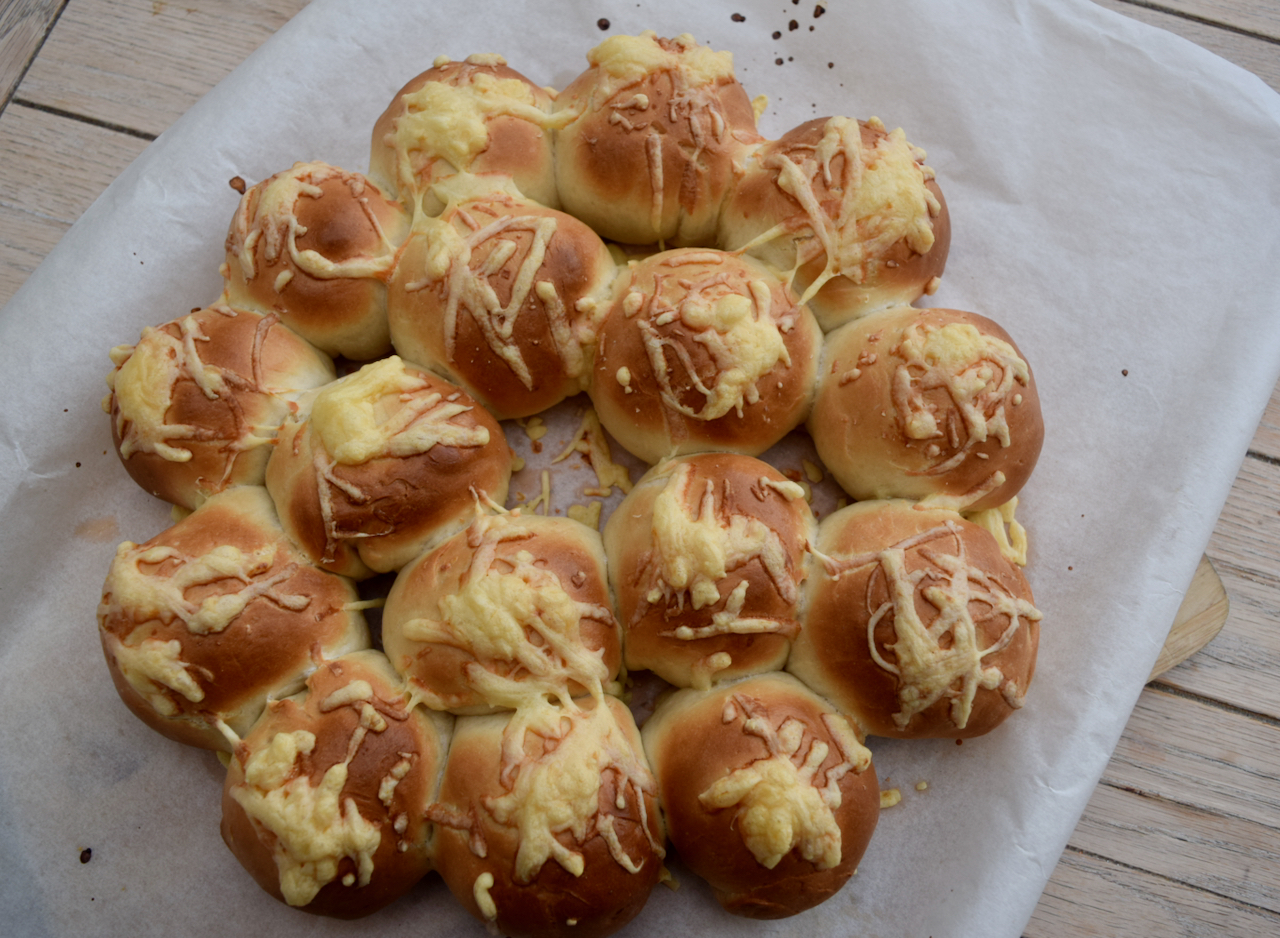 Cheese and Ham Dough Balls recipe
If you've been reading my blog over the years *and I bloody hope someone has* you'll know my feelings on Valentine's Day. It's a lot of marketing bullshit and can actually be a really miserable day for some. I am, therefore, going to focus on food being made with love, for those you love, including yourself. These Cheese and Ham Dough Balls are far too bloody good to be reserved for one day in the middle of February.
The way to my family's heart is through the medium of bread, ham and cheese; these dough balls are the result of my love for them *most of the time*. It features my favourite milk bread dough which it's so simple to make and easy to work with. The filling plays to the tastes of the men in my life and I went for some nice thick ham and Emmenthal cheese, for flavour, but feel free to adapt these to a) suit your loved ones and b)what you have in the fridge.
Yes, these are a little time consuming, but they're oh so worth it. Call them tiny labours of love, if you like.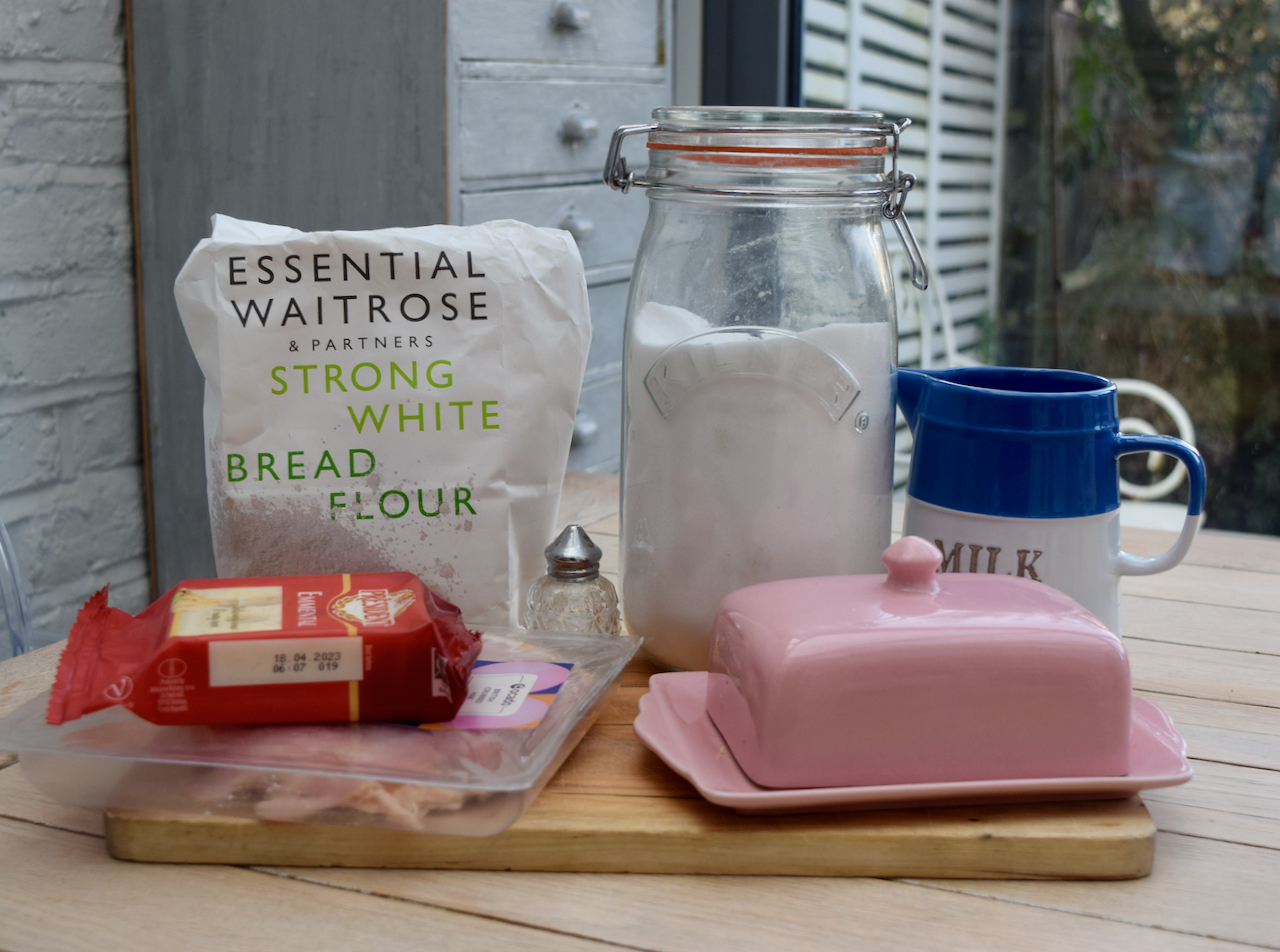 Simple, hearty ingredients for these little balls of joy. Pretend you can see the pot of dried, active yeast in the line up, because I was tired and hungover and forgot to put it in the shot. Most cheeses will work in these, mozarella would be good, adding a touch of stringy-ness into the mix.
Make a start with the dough. Warm the milk and butter in a small pan on the stove or in a jug in the microwave. The butter will be just melted and the milk hand hot.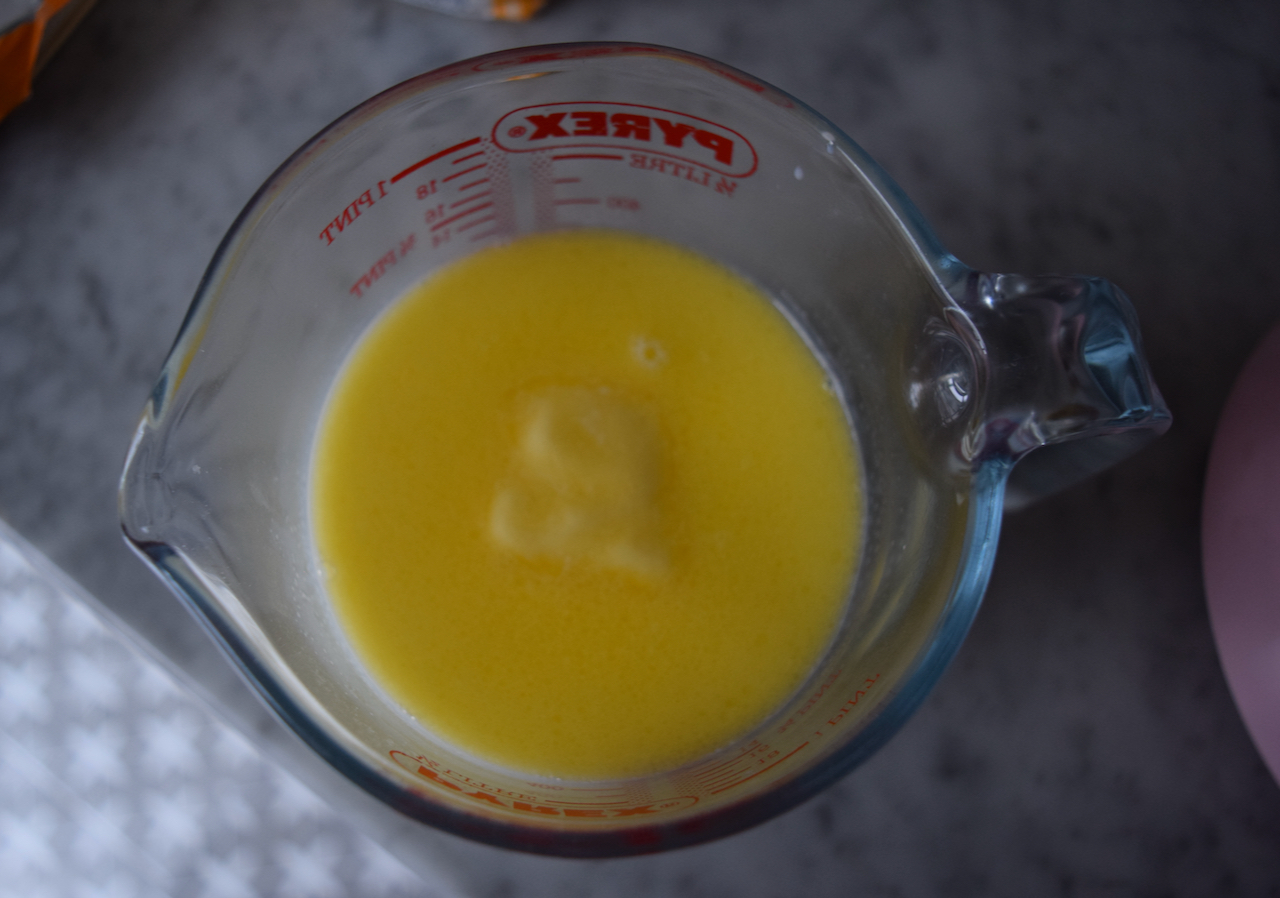 Measure the flour, yeast, sugar and salt into a large bowl, if you're making by hand, or the bowl of your stand mixer fitted with a dough hook, if you're not. Give them a little mix to combine.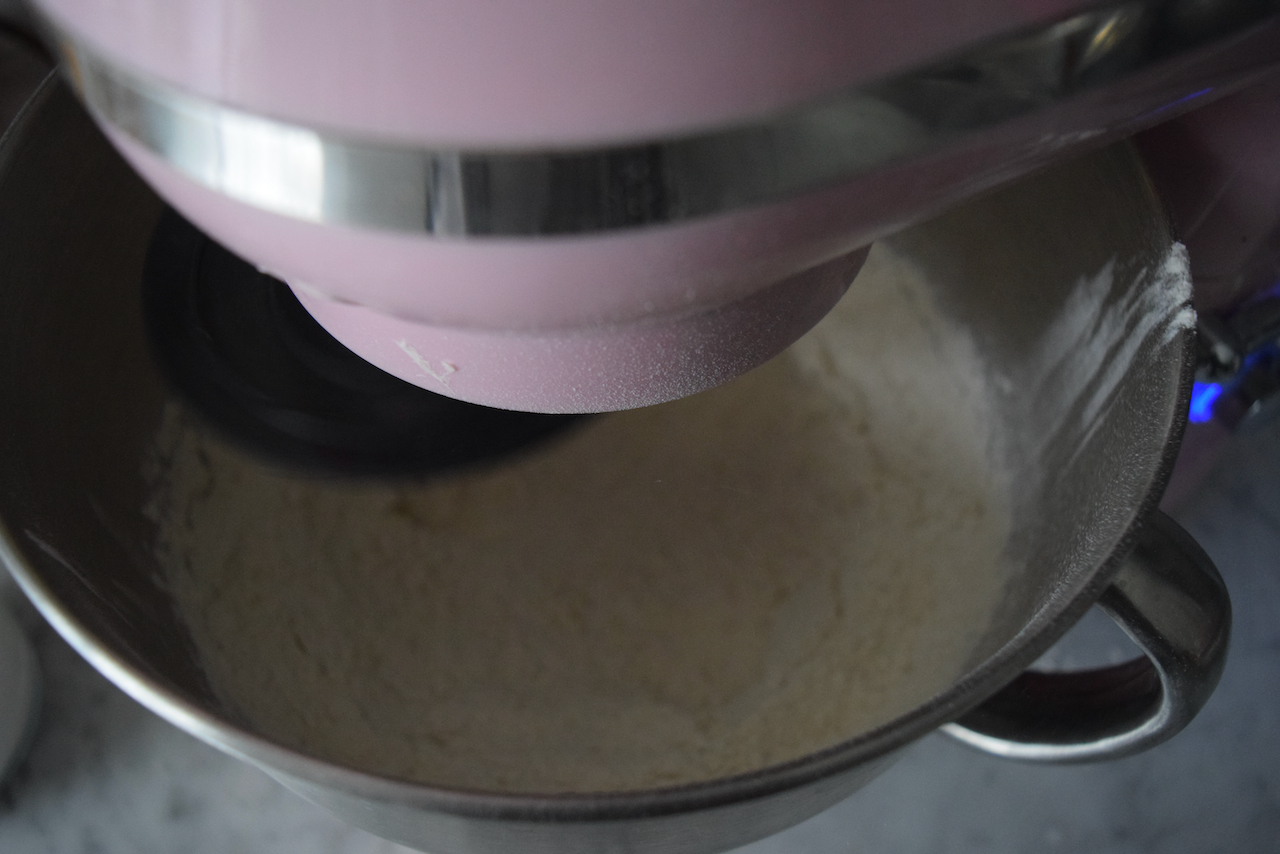 Pour on the warm milk mixture and mix to fashion a soft dough. Knead in the mixer, or by hand, for around 10 minutes. The finished dough will be soft but silky smooth.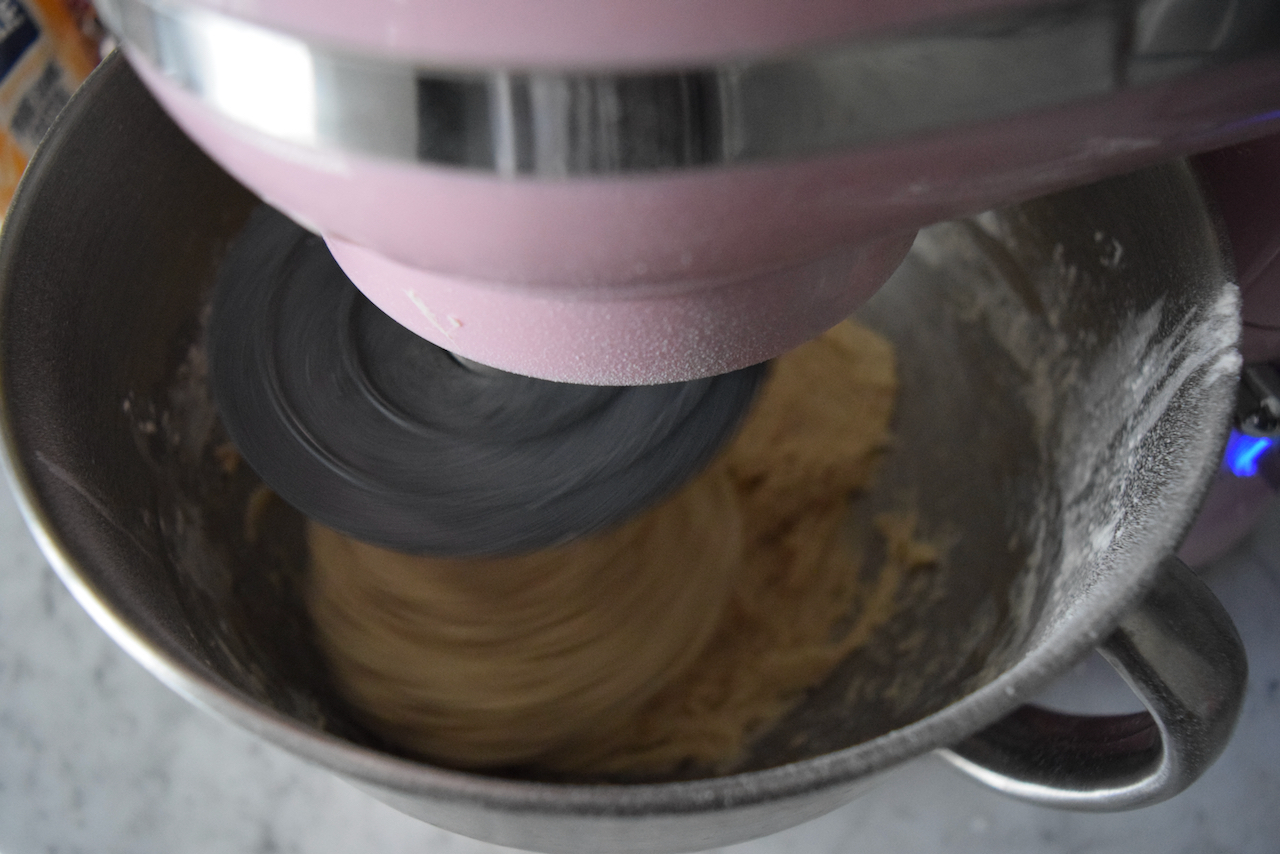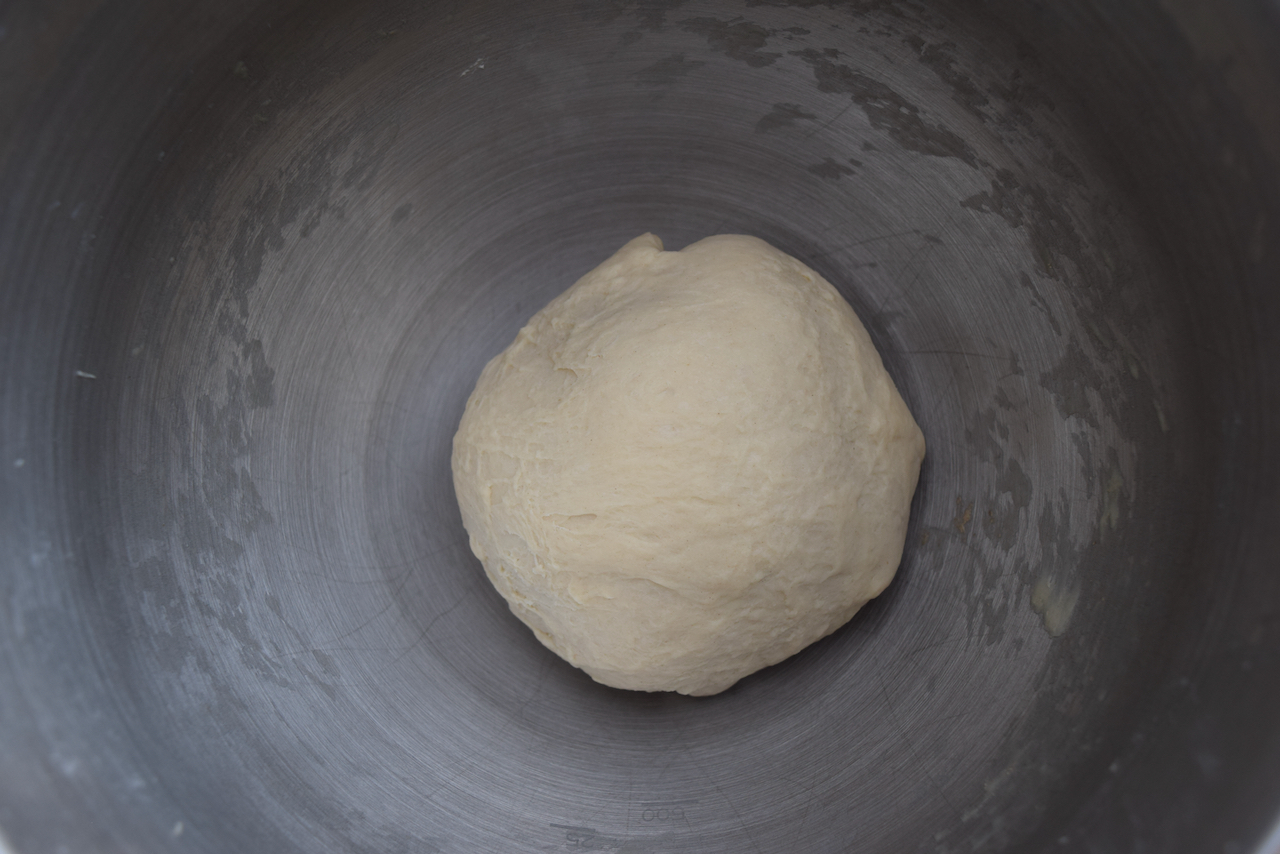 Drizzle a little oil around the edge of the bowl to stop the dough sticking then cover the bowl with cling film and leave it in a warm place for an hour, to an hour and a half, until it's doubled in size.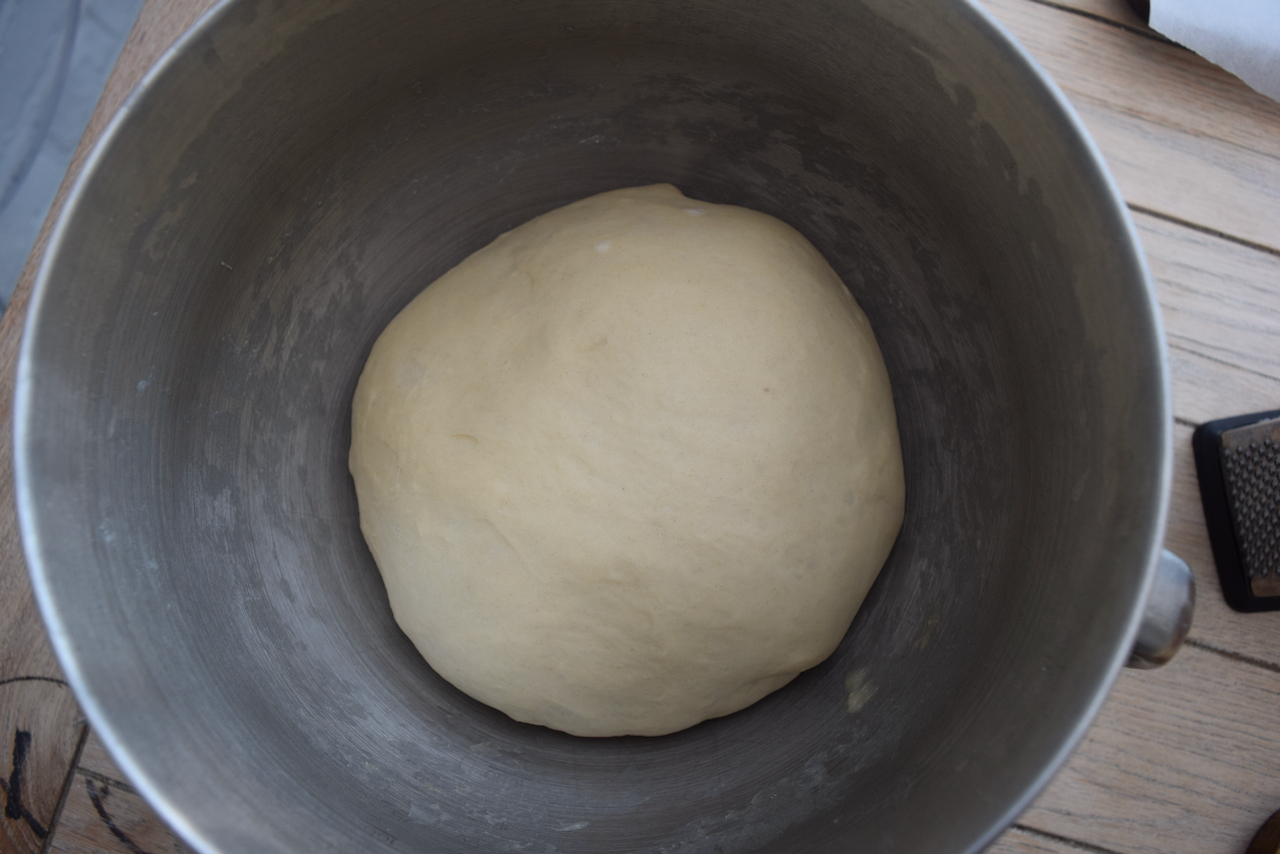 Lightly flour a board and give the risen dough a little knead to knock it back. Divide into 16 even-ish portions. Don't go so far as to weigh each portion, these are for your loved ones, you're not on the Great British Bake Off. Roll each portion into a ball.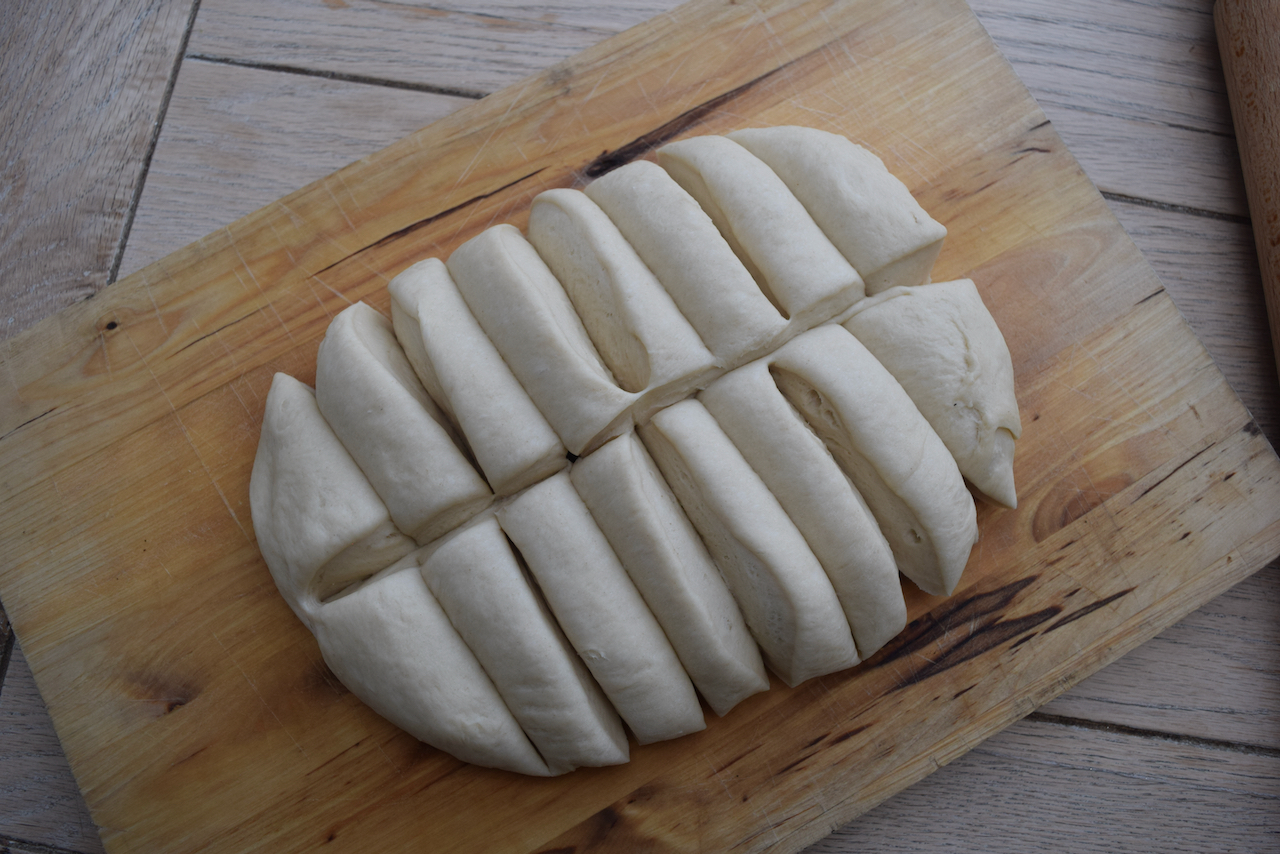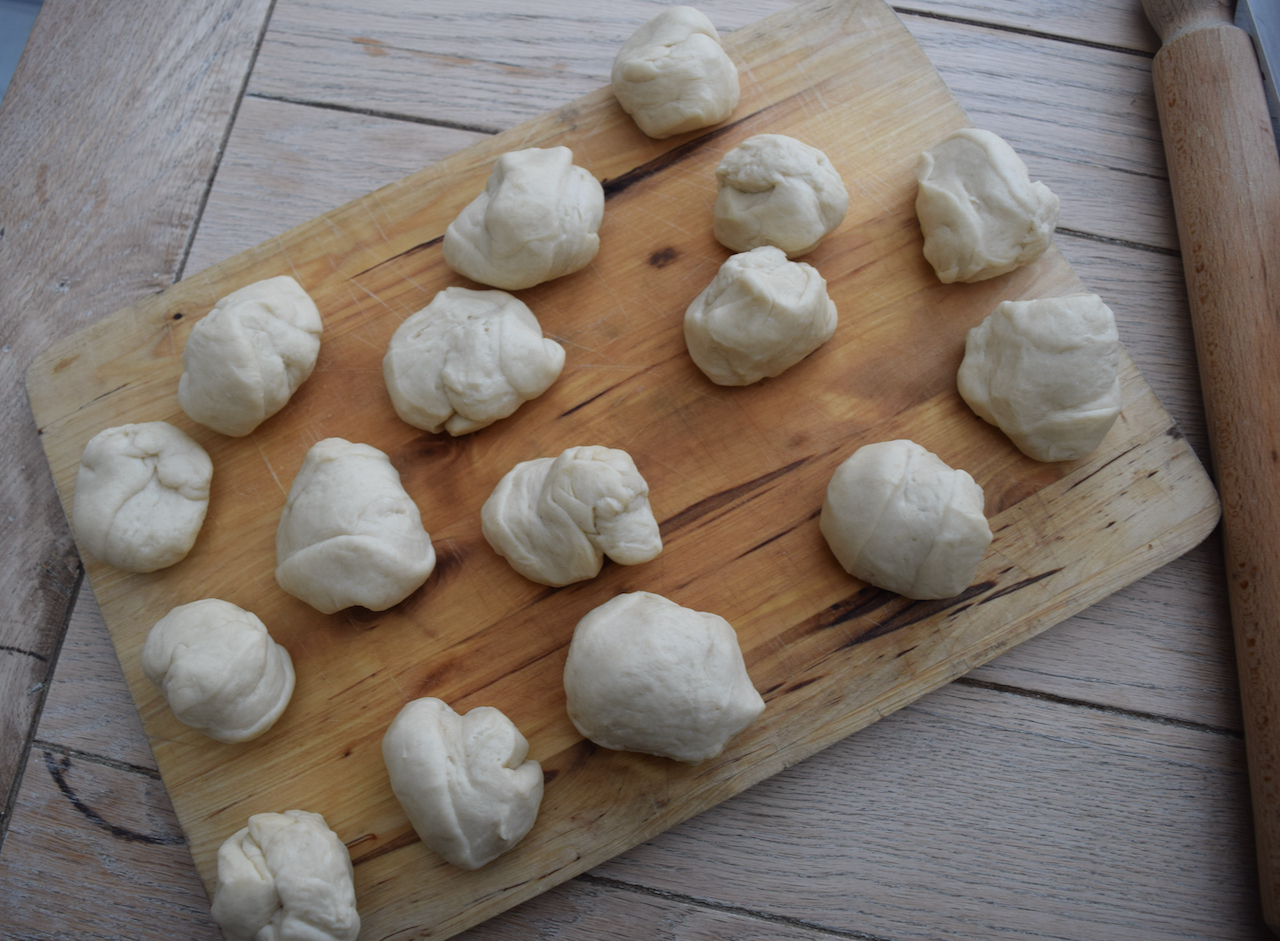 Cut 150g of your cheese into cubes, and grate the remaining 50g for topping later. Cut the ham into 16 squares.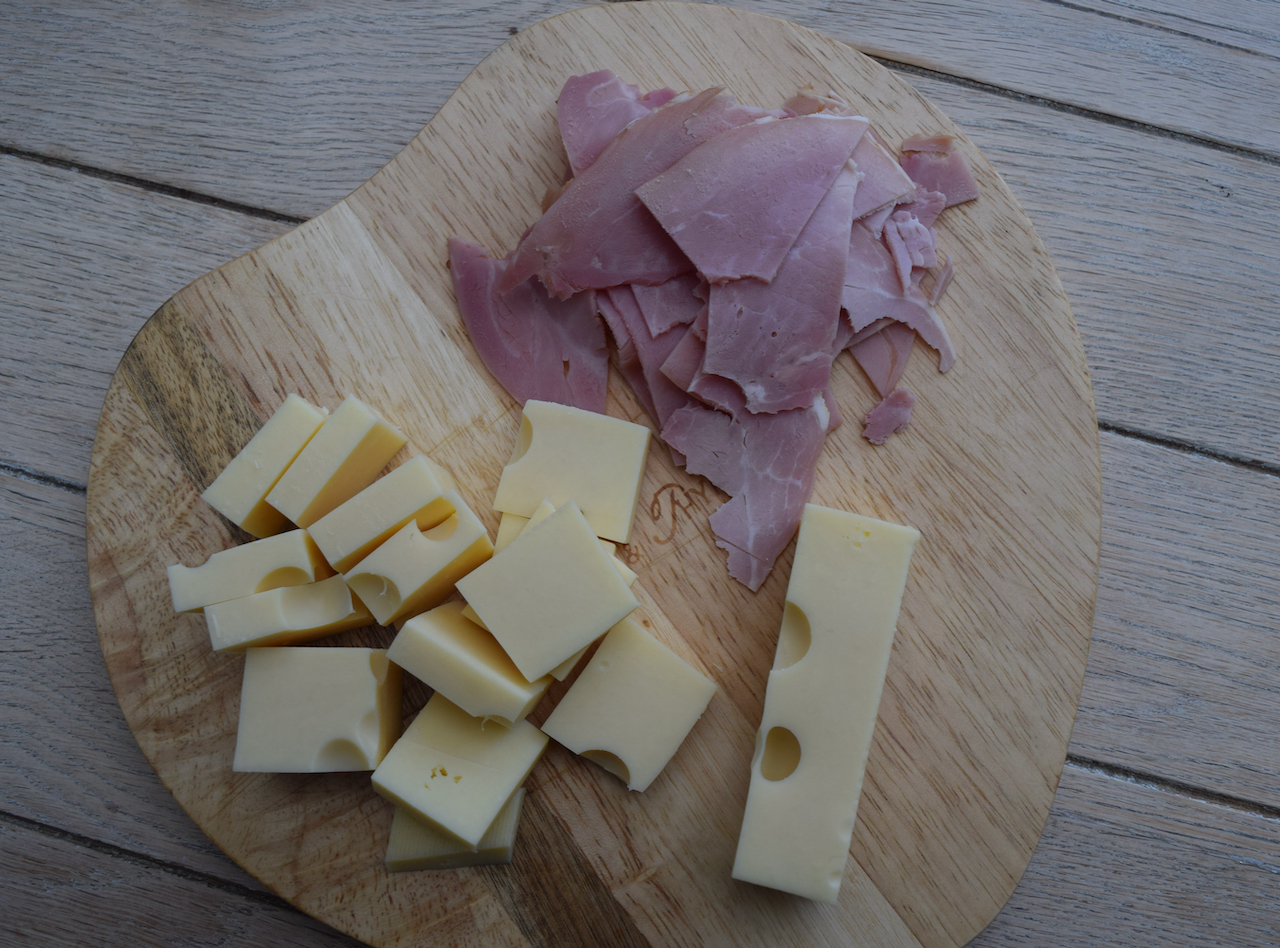 Roll each of your balls of dough into a small circle. Place a piece of ham and cheese in the centre then squeeze the dough over the filling and pinch to seal it in. Roll the balls around on the board a little to create a nice smooth finish. Complete with the other 15 pieces of dough.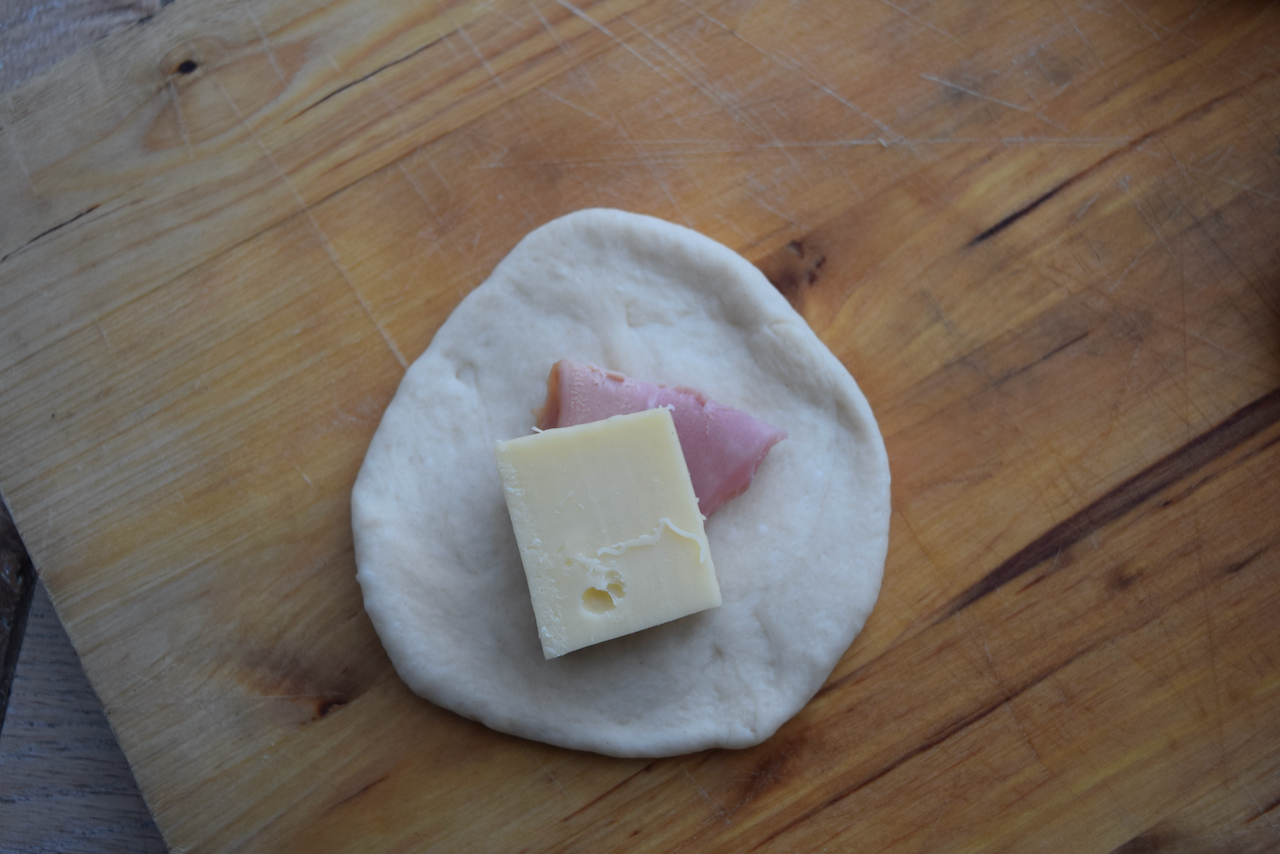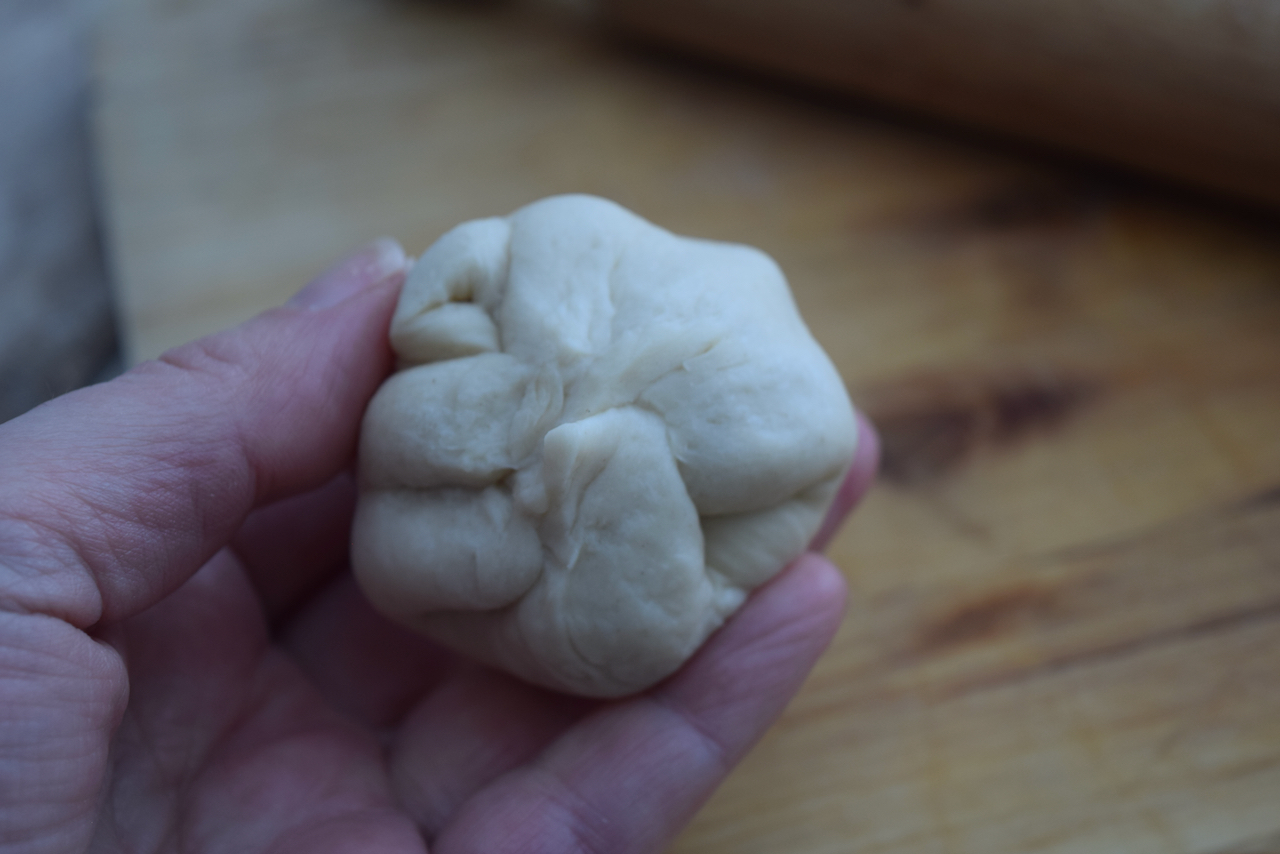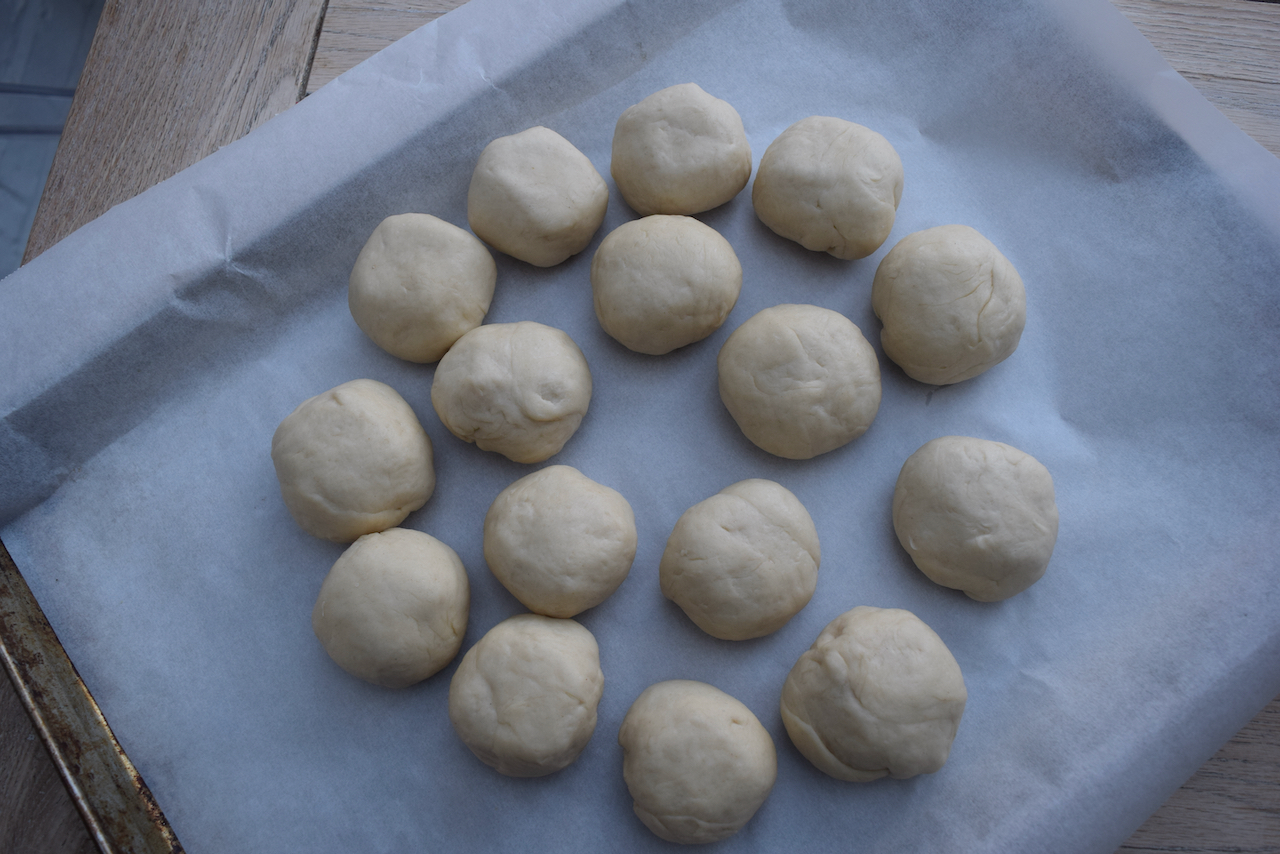 Place the balls onto your lined tray in a circle, allowing a little space between each one, then let the balls rise for a further 30 minutes, covered with cling or a tea towel. Pre heat your oven to 170 degrees fan assisted whilst these rise.
When the 30 minutes is up, give the balls a light glaze with some milk then scatter over the remaining cheese.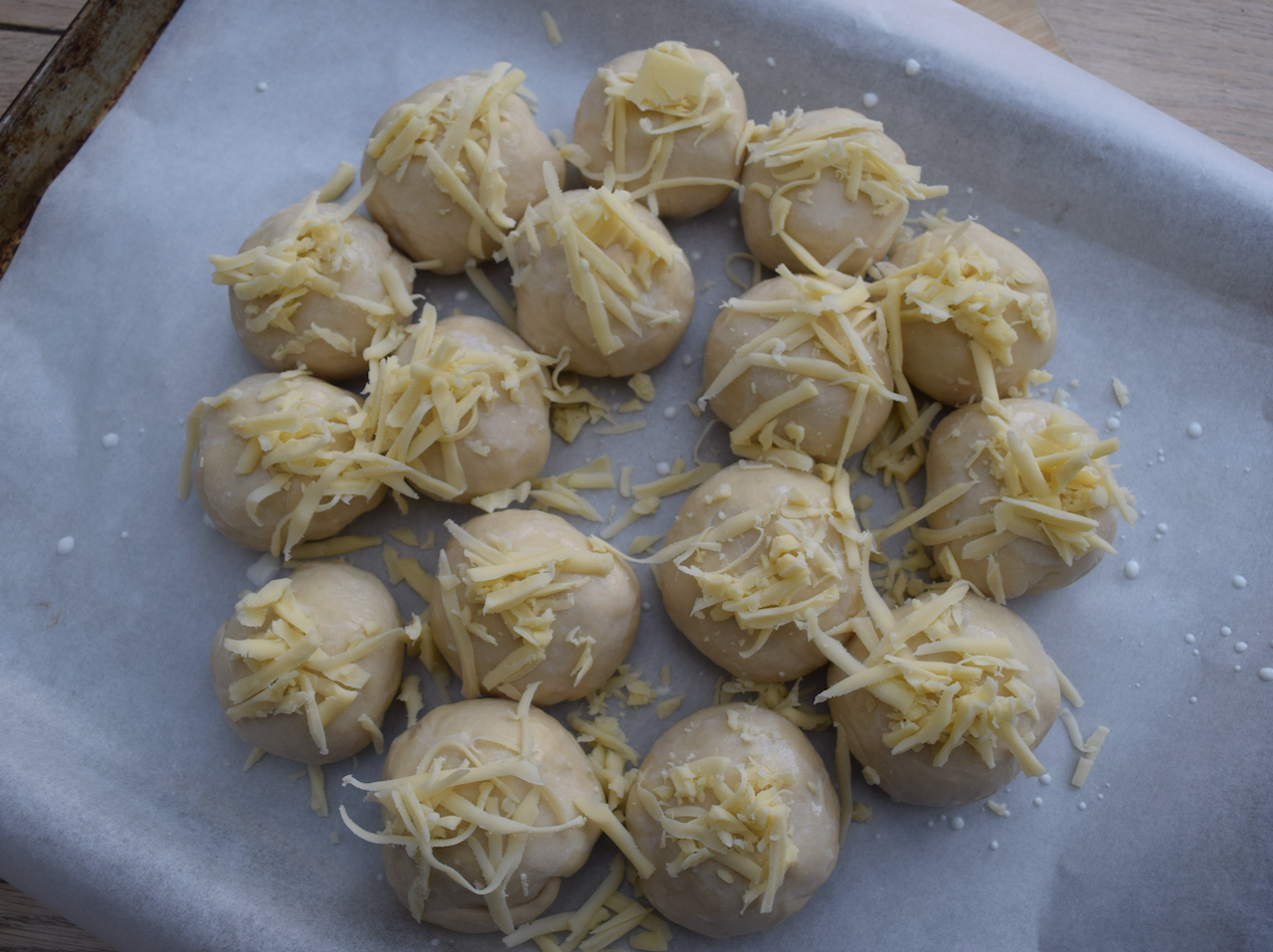 Bake these balls of love for around 20 minutes or until they're golden brown and smelling absolutely amazing.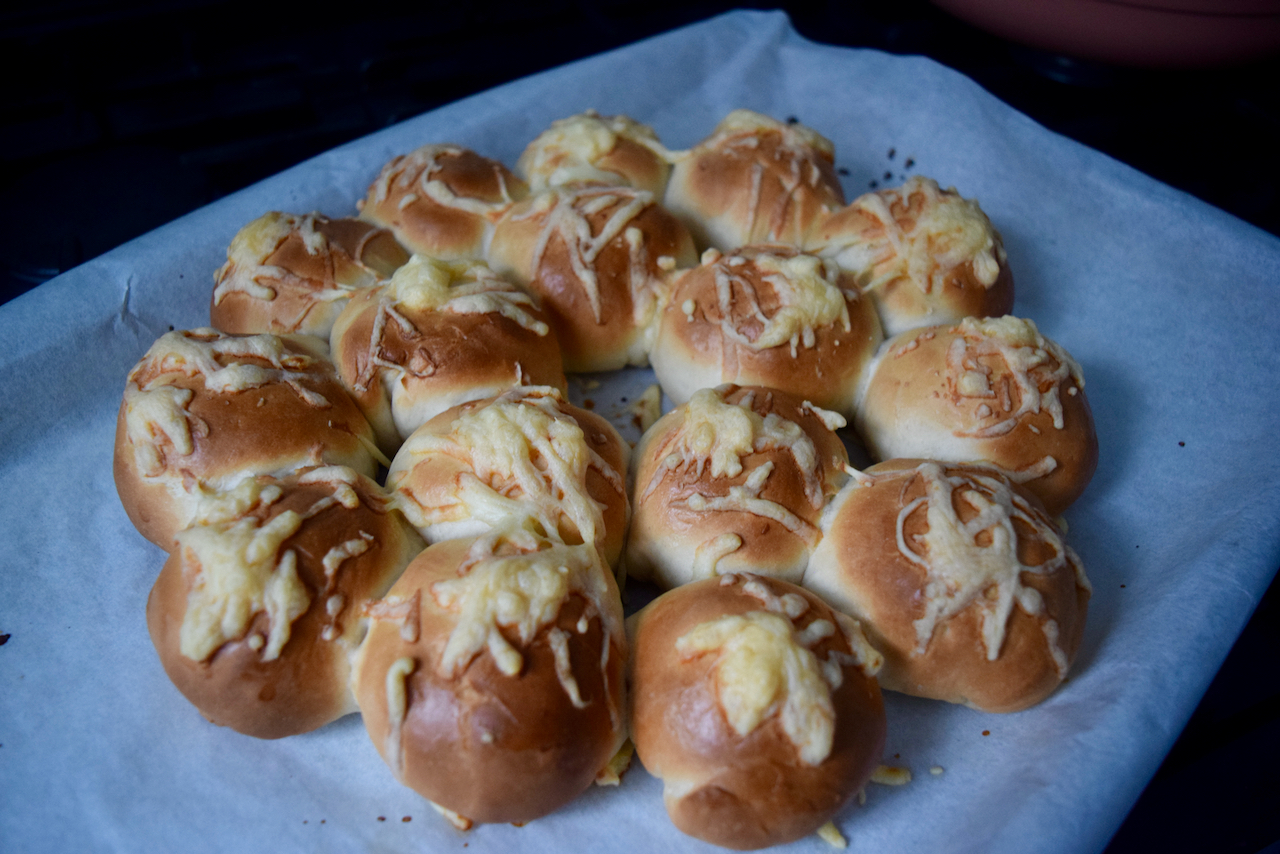 Leave a courtesy couple of minutes before you dig in, or it will be a hot cheese/burnt mouth situation.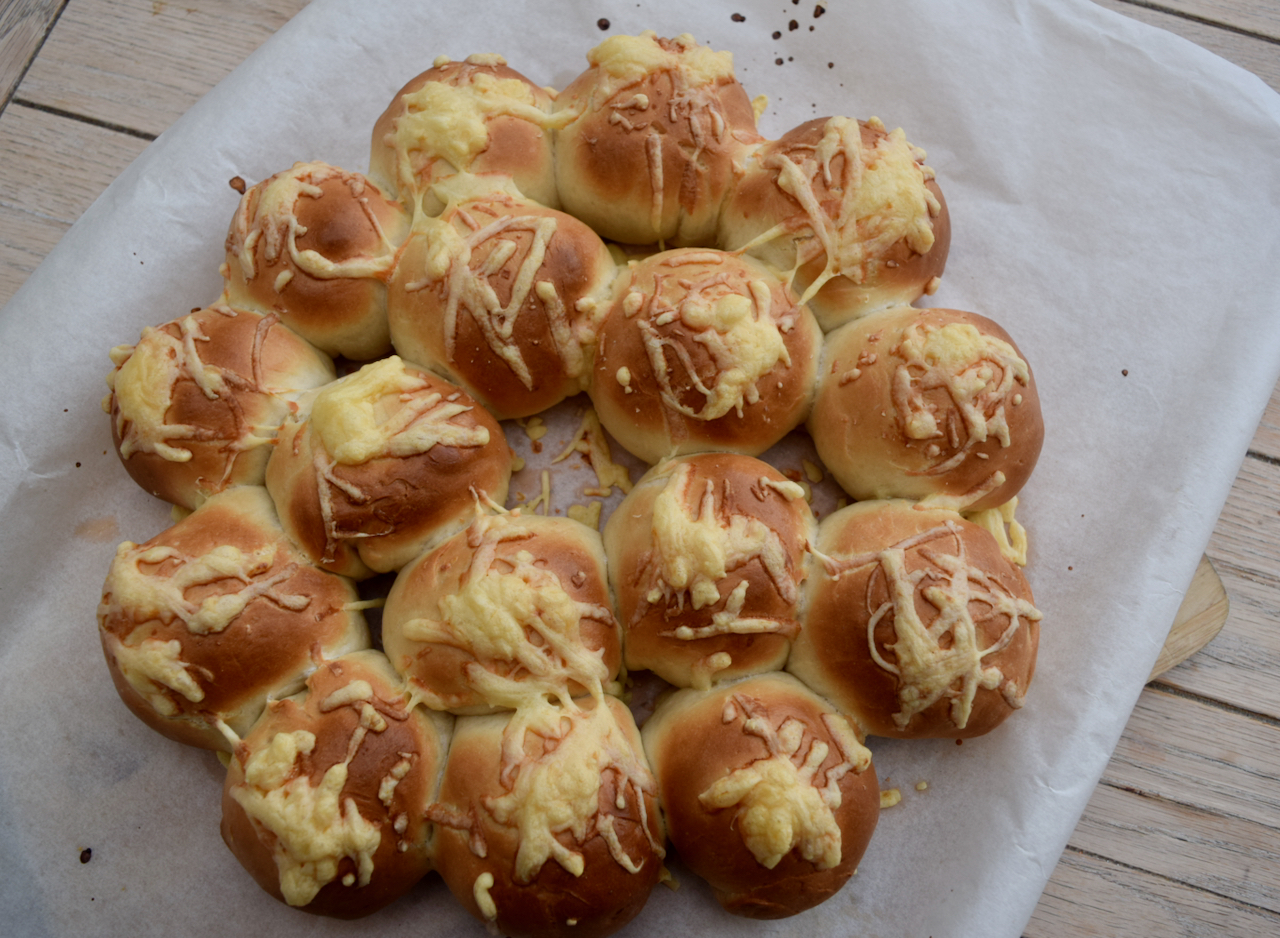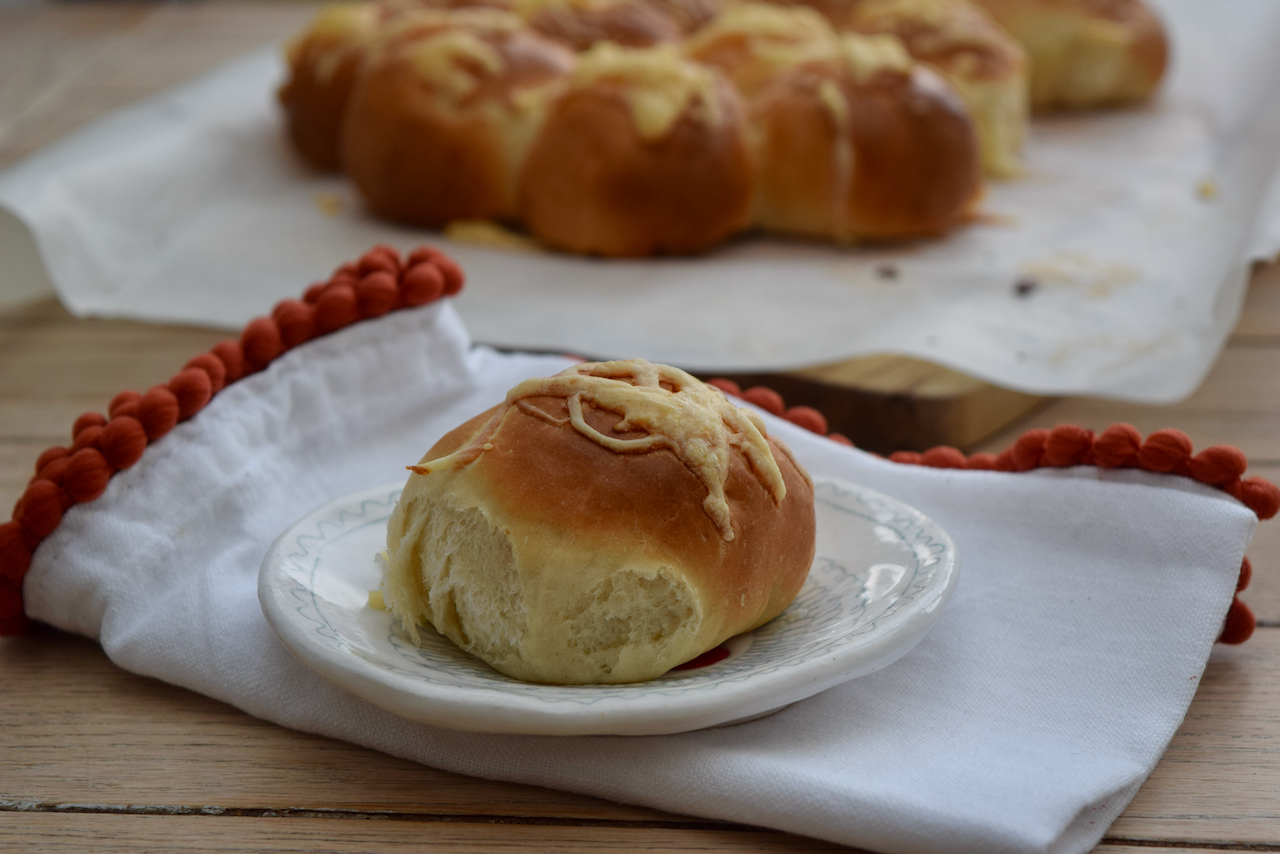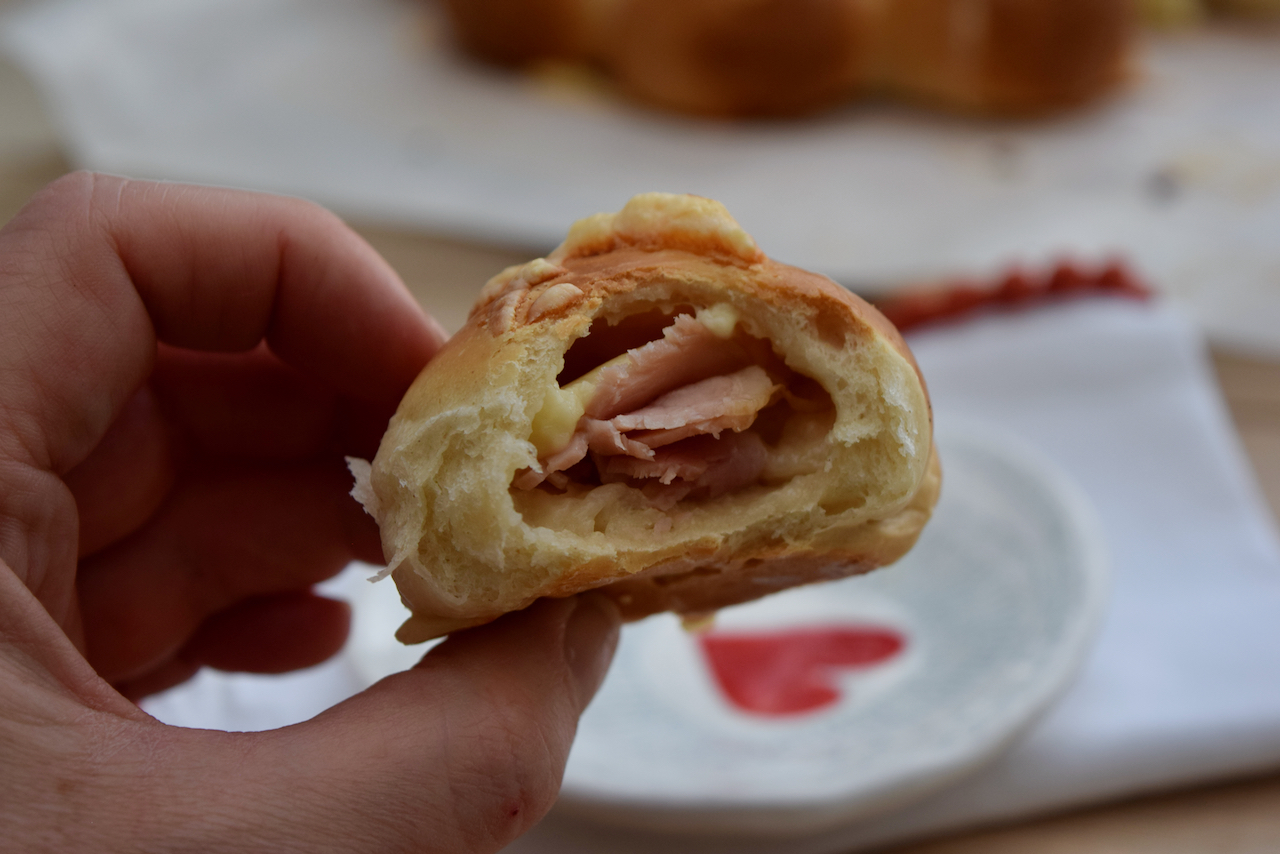 I cook with love for my family most days, unless they're annoying me, I can't be arsed or we're having a take-away. It's my way of telling them I love them without the hearts and flowers business; ham and cheese business is way more popular.
Lucy x
Cheese and Ham Dough Balls recipe
Makes a generous 16 balls
You will need a large bowl or stand mixer for these and a lined baking sheet
370g bread flour, mine was white, plus a little extra for kneading
1 1/2 teaspoons dried yeast, the type you add directly to flour
1 teaspoon salt
2 teaspoons sugar
250ml milk
10g butter
200g Cheese, I used Emmenthal, 150g cut into 16 cubes, 50g grated
2 slices ham, the thicker the better
Milk for glazing
In a jug or a small pan, gently heat the milk and the butter until just hand hot and the butter has started to melt.
Add the flour, yeast, salt and sugar to a large bowl, or the bowl of your stand mixer fitted with a dough hook. Mix to combine. Pour on the warm milk and butter mixture and mix to make a soft dough. Either by hand, or in your mixer, knead the dough until it's soft, but smooth. Drizzle a little oil around the bowl to prevent the dough sticking, then cover with cling film and leave to rise for an hour, to an hour and a half, in a warm spot. The dough will have doubled in size.
Once the rising time's up, pre heat your oven to 170 degrees fan assisted and line a large baking sheet. Turn the dough out onto a lightly floured board and give it a quick knead to knock it back. Divide into 16 equal-ish sized balls. Cut your slices of ham into 16 squares and cut 150g of the cheese into 16 cubes, and grate 50g for topping.
Roll each portion of dough into a small circle then place a piece of cheese and ham in the middle. Fold the dough over the filling, and pinch to seal the ball, then roll them around a little to create a smooth finish. Continue with the other 15 balls.
Place the dough balls into a round on the lined tray, leaving a little room between each one. Leave them for a further 30 minute rise, covered with a tea towel or cling in a warm place. Once the balls have puffed up a little, brush them with milk and sprinkle on the grated cheese. Bake for 20 minutes or until golden, well risen and smelling amazing.
Leave to cool for a couple of minutes, so you don't burn your mouth, then devour. These make a great accompaniment to soup, brunch, lunch or as a pre dinner nibble.
The balls will keep in a cool place for a couple of days and reheated briefly in the oven or air fryer.