Burrito Beef with Coriander Lime Rice Recipe
I don't want to become a holiday bore, but when we were in Florida we randomly ate some wonderful Mexican inspired food. I had, in the past, avoided anything wrapped in a tortilla or wedged into a taco, for no other reason than it didn't look particularly inspiring and seemed quite complicated, but now I am frankly kicking myself that I have been missing out on such delights. The boys are regulars at Tortilla and Chipotle, so I have been quizzing them on their favourite Mexican food menu favourites. So, it is with their help and my huge cravings for all meals with a whiff of Mexico that I share with you today my Burrito Beef with Coriander Lime Rice.
This wonderful spiced combination is just what you need as a base for your burrito, taco, enchiladas or Mexican based bowl dishes. The beef is tender, slow cooked and filled with warmth and just a hint of spice. Once shredded this is crying out for a smattering of black beans, a dollop of sour cream and plenty of fresh coriander. The rice, quite frankly, is delicious eaten on it's own straight from the bowl, but if you must adorn this, some tomato and red onion salsa and the melting beef make wonderful bed fellows. These two brilliant dishes were inspired by Add a Pinch for the rice and Le Creme de la Crumb for the beef, with thanks to them both.
These recipes make plenty to feed hungry friends and family. Family Lucy Loves devoured their burritos and there was still a portion for leftovers, which I can confirm, are also delicious. The beef was given the ultimate seal of approval from the self titled Burrito Ben, which I did take as a compliment, as at least once a week he frequents a Mexican restaurant so he speaks from huge experience.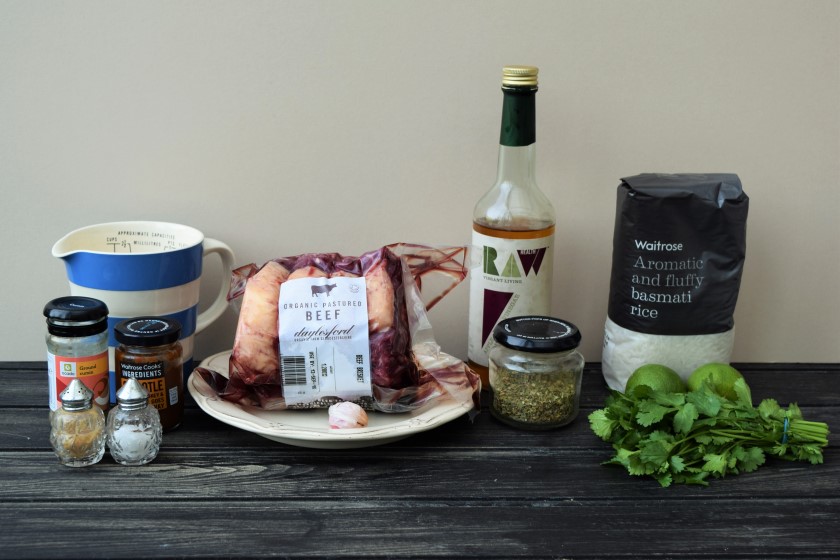 Here's the simple line up, nothing too alarming. I think I had always been put off cooking this style of food as I thought it had complicated, unattainable ingredients. But no, the only thing I improvised with was the Chipotle paste from Waitrose over the whole peppers from the original recipe. And get me with my fancy Daylesford beef, but guess what, it was on offer and super value for money and wonderful quality.
Firstly, dust off your slow cooker having found it after a summer hidden away. Switch it on to heat up then take your beef and add it to the slow cooker bowl.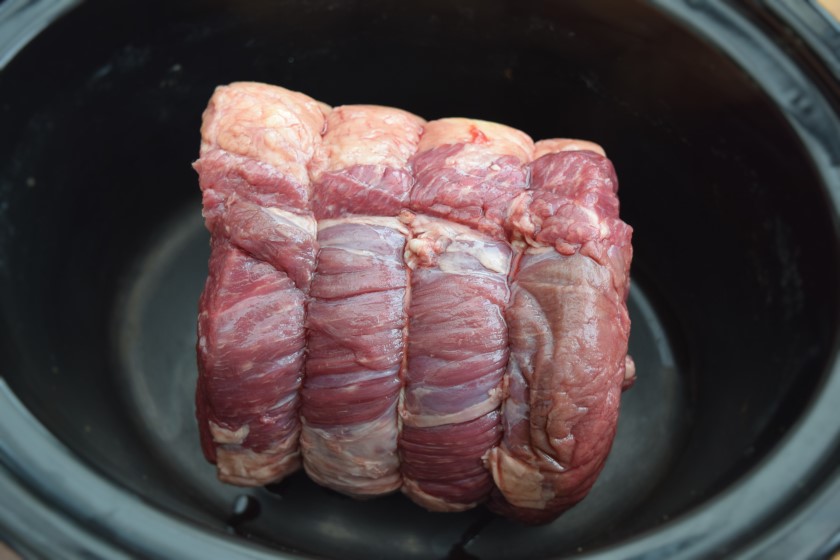 Next, in a jug mix together the beef stock, vinegar, garlic and chilli paste.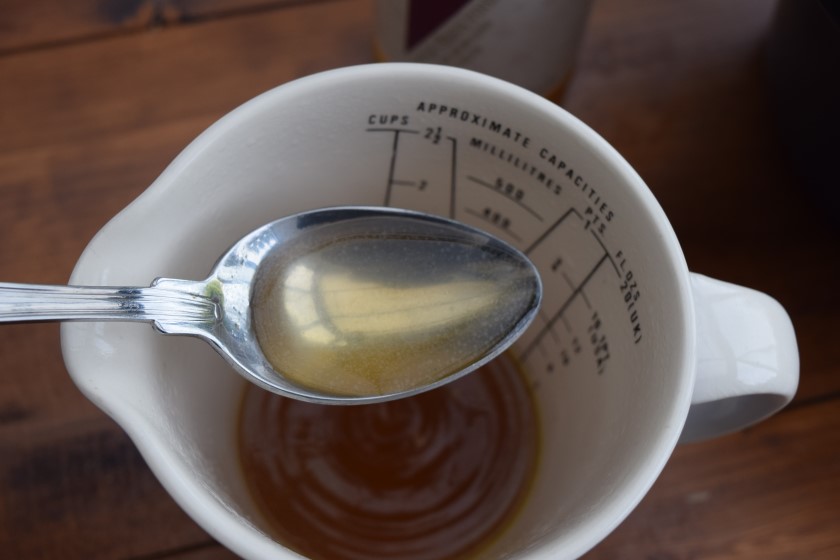 Follow in with the cumin, lime juice, oregano with the salt and pepper and stir well.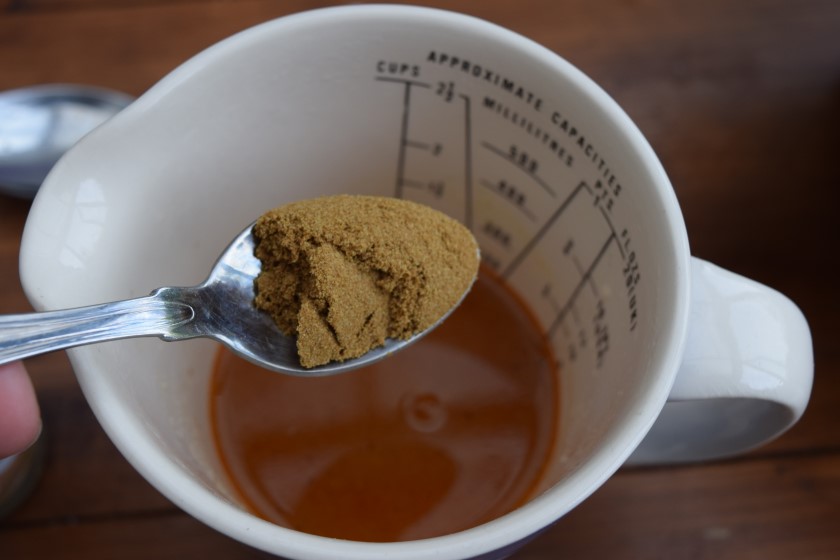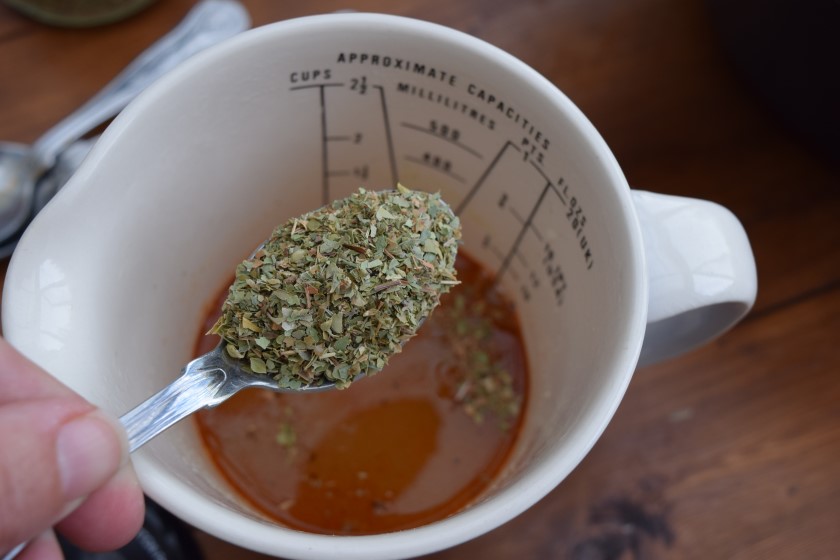 Once mixed, pour this over your beef, pop on the lid and cook for 4 to 6 hours on high or 6 to 8 hours on low.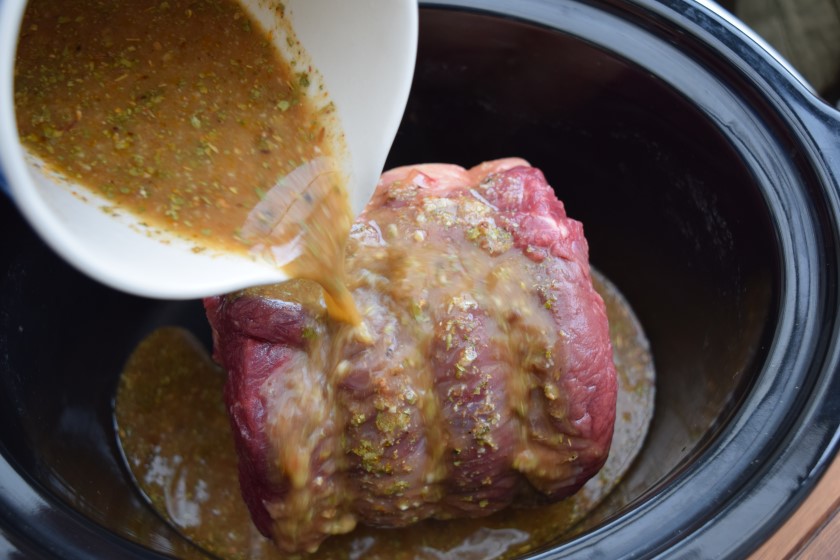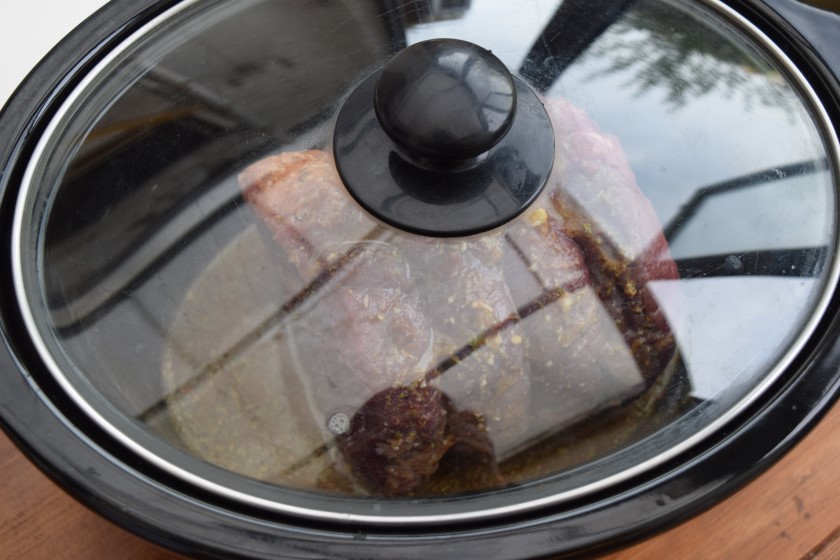 While this is doing it's slow cooking thing, crack on with the Coriander Lime Rice.
Cook your rice in whichever way you prefer. I like to just simmer mine in copious amounts of boiling salted water then strain after 10 to 12 minutes. Leave the drained rice in the colander covered in a tea towel to absorb the excess water.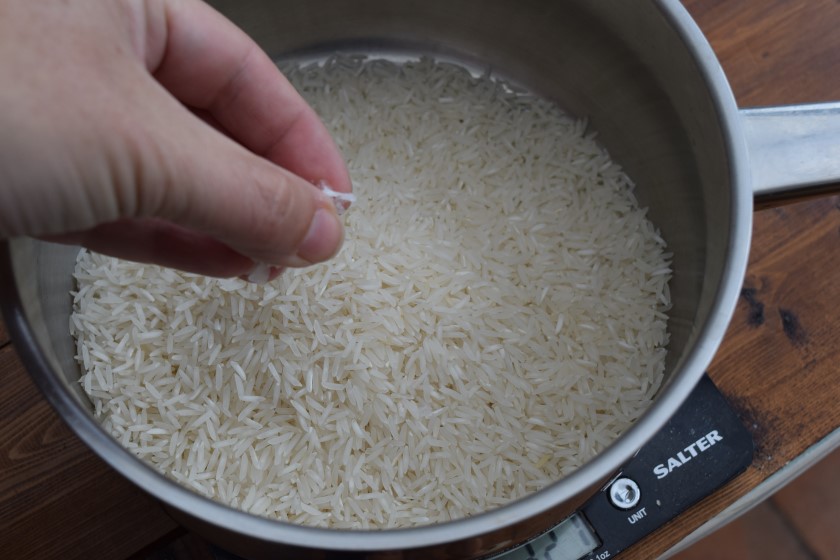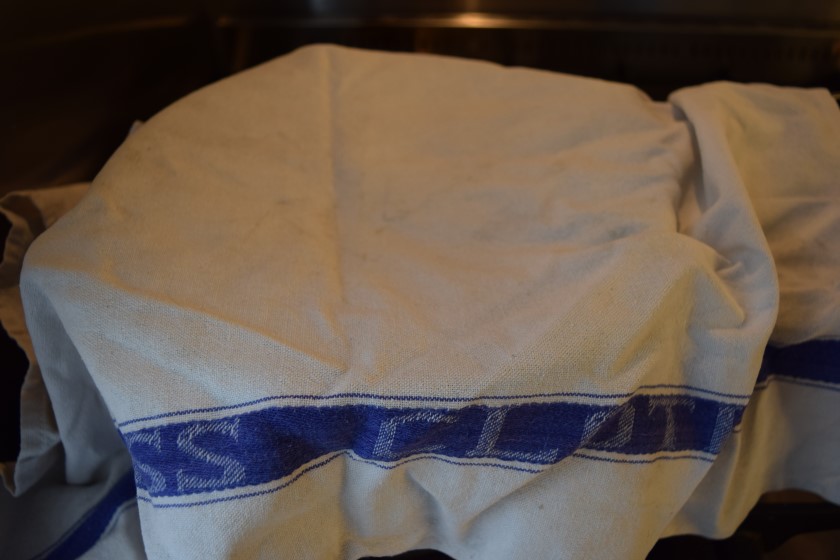 To make the fragrant coriander and lime part, take the goblet of your blender and add the fresh coriander, lime juices and zest, garlic and olive oil.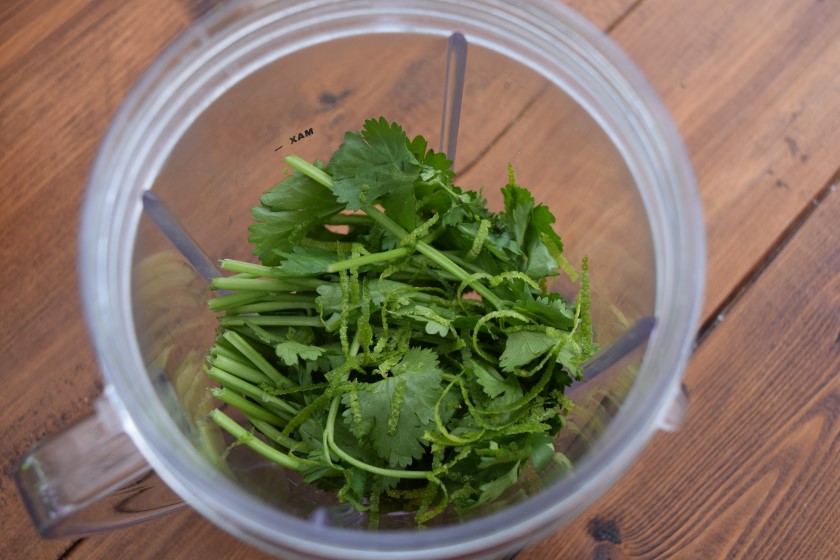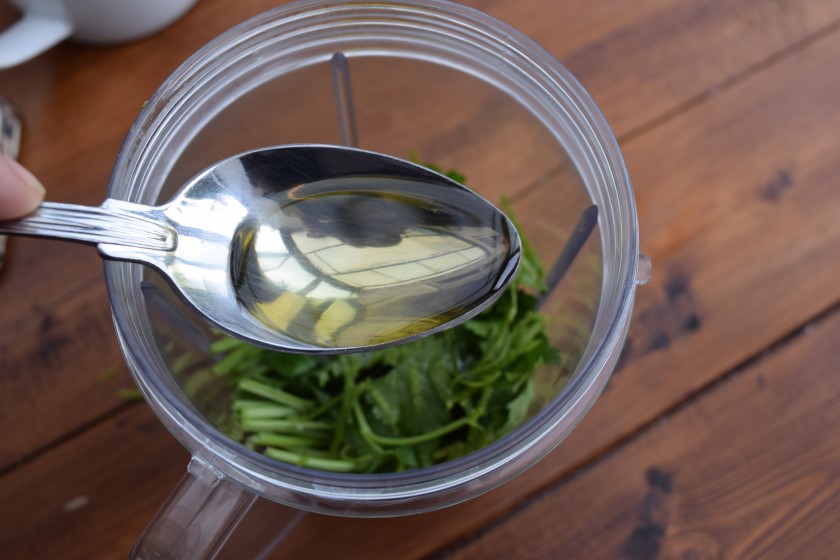 Blitz this emerald green dressing into oblivion then pour onto your still hot rice.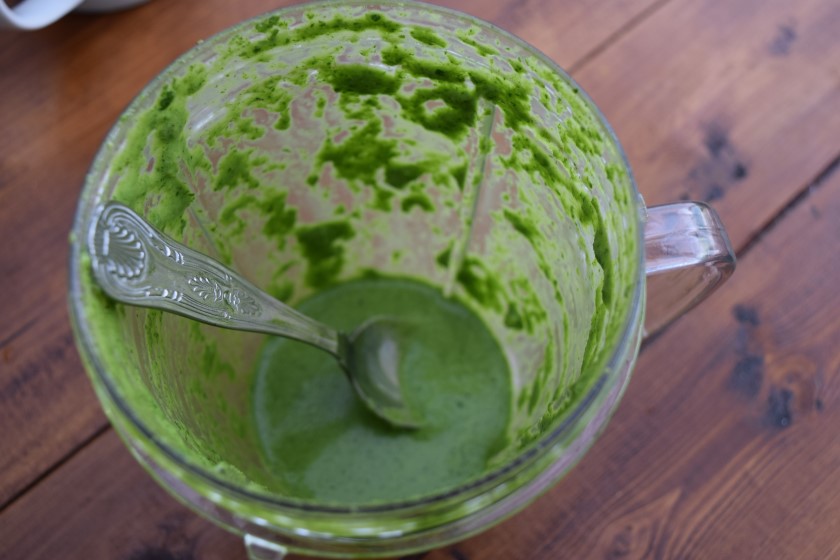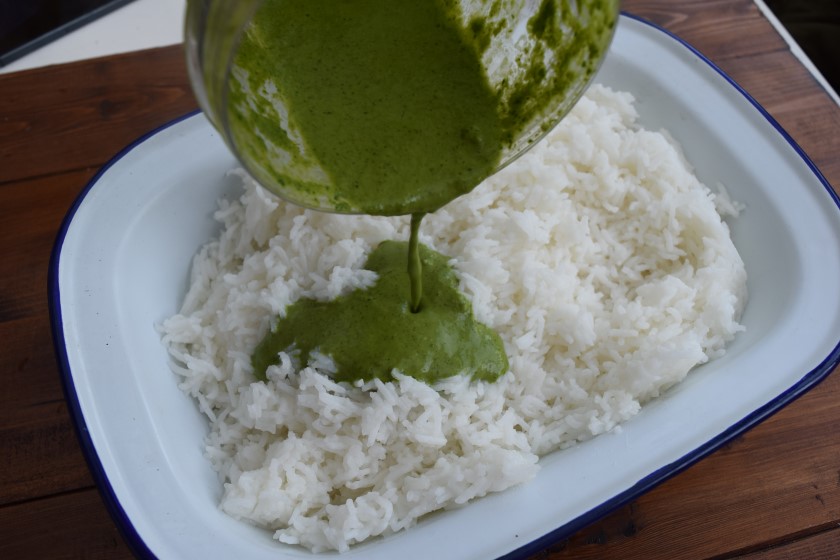 Stir your dressed rice well, season, then pop this wonderful herby scented dish to one side while you prepare the beef and it's accompaniments.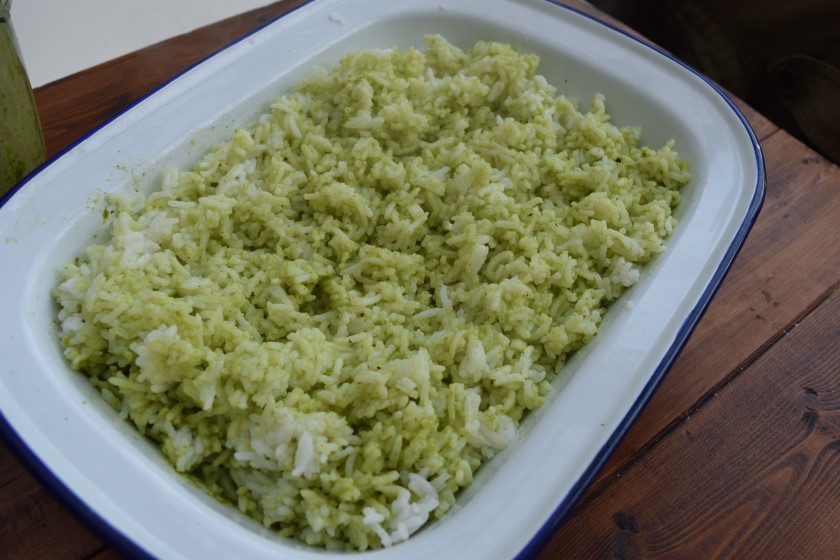 Once the beef cooking time is up, it easily shreds and smells divine, remove it from the cooking juices and pop on a plate. Reserve the tasty juices.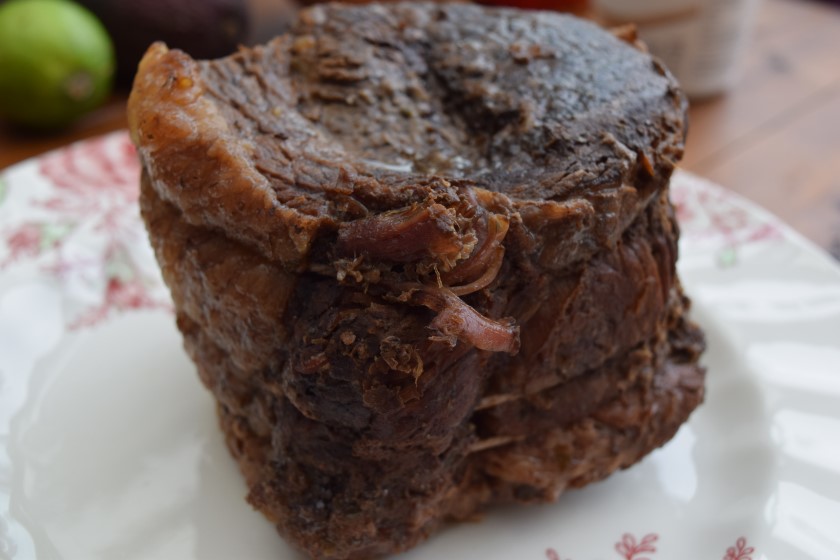 Shred the spiced beef and spoon over some of the cooking juices for added *brace yourself* moistness.
Now prepare your wonderful sides and accoutrements. That's sauce and such to you and me.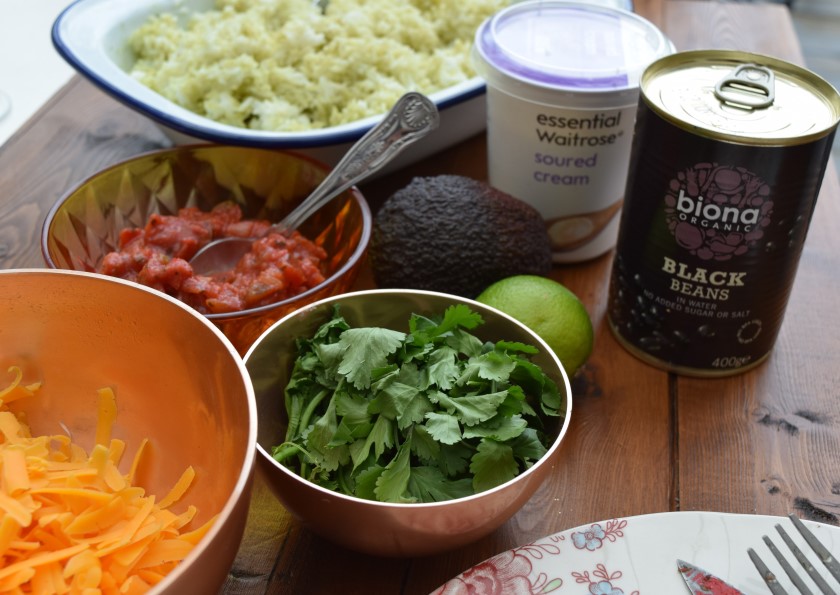 These were some of our families top choices. For me, it's all about the black beans, sour cream and cheese. I am not a huge red onion fan but it works well with some juicy tomatoes. Of course, include generous spoonfuls of your Coriander Lime Rice.
Now, you can assemble this dish from here on it however you please. I went for a Burrito Beef Bowl affair, but also fashioned it into a traditional wrapped burrito for the boys.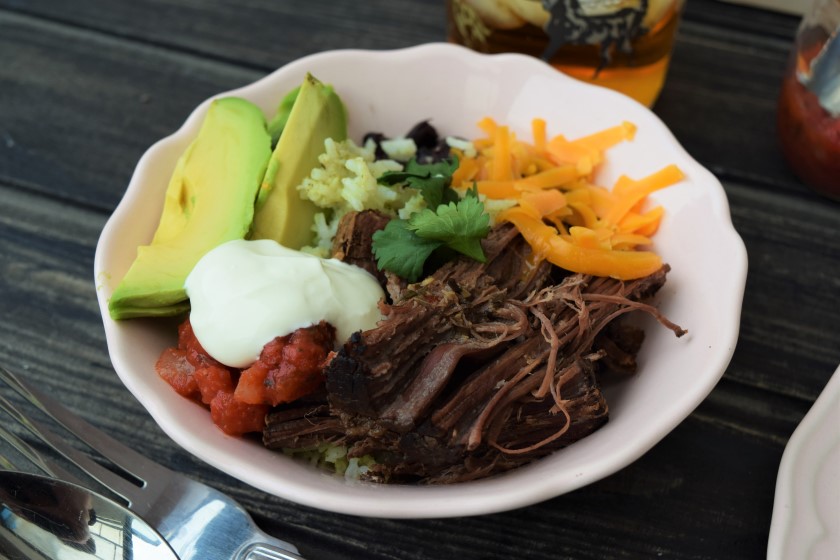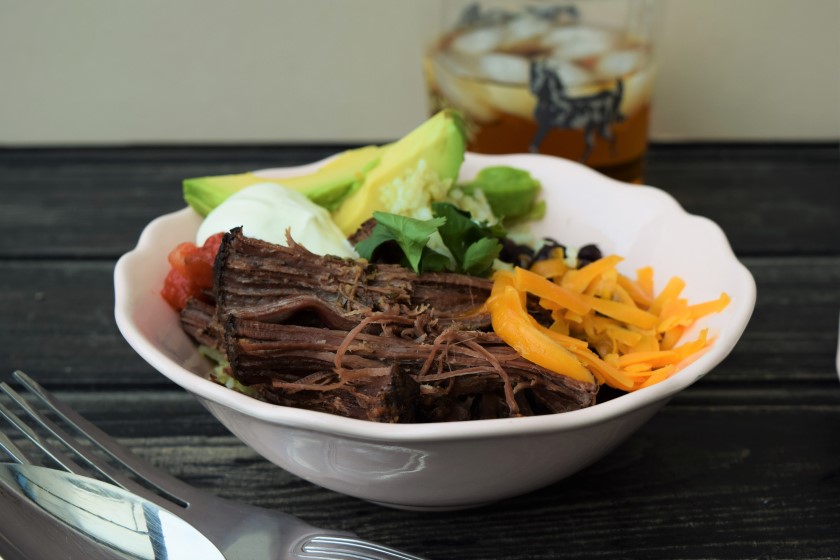 Here's a handy guide on how to fold a burrito successfully. So much more attractive than looking at my ugly trotters doing it.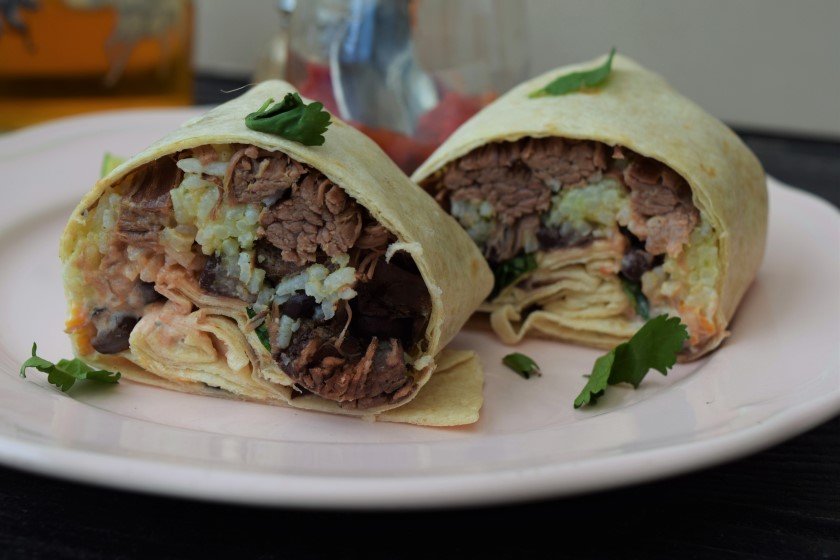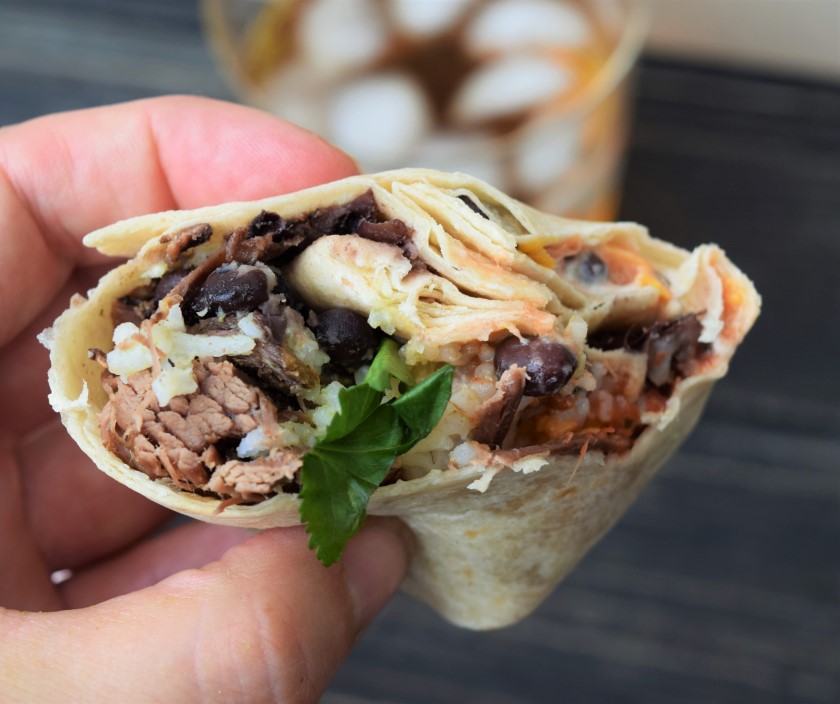 This melting, soft, gently flavoured beef is total supper time gold when it comes to Mexican style cooking. You can use this in any burrito, taco or rice bowl type scenarios. Coupled with the Coriander Lime rice, it's a meal in itself.
I am a total Mexican style food convert and am pleased I can now recreate some of these dishes at home for myself. An added bonus is Ben's Deliveroo account will take less of a beating.
Lucy x
Burrito Beef with Coriander Lime Rice Recipe
Serves 4 to 6, appetite/teenagers dependent
You will need a slow cooker if you have one
1 to 1.5kg beef brisket
125ml beef stock
3 tablespoons apple cider vinegar
1 tablespoon or 3 cloves, chopped, lazy or fresh garlic
2 teaspoons chipotle chilli paste or 1 chopped fresh chilli
Juice of a lime
3 teaspoons ground cumin
2 teaspoons dried oregano
1 teaspoon salt
1 teaspoon black pepper
Coriander Lime Rice
250g rice, I used basmati
1 teaspoon salt for your rice cooking water
half a small bunch fresh coriander
2 limes, juiced and zested
2 tablespoons olive oil
2 cloves garlic
Salt and pepper for seasoning
To serve you will need flour or corn tortillas, avocado, salsa, sour cream, grated cheese, fresh coriander, chopped red onion, tomatoes, black beans, include any of your favourites
Make a start by turning your slow cooker on to warm up. Take a jug and pour in your beef stock. Measure in the vinegar, garlic, chilli or chipotle paste, lime juice, cumin, oregano, salt and pepper. Give it all a good stir.
Take your piece of beef and put it in your slow cooker bowl. Pour over the stock and spices then leave to simmer away on high for 4 to 6 hours or low for 6 to 8 hours. If you don't have a slow cooker I can imagine this would cook just as well at around 150 degrees for around 2 to 3 hours, but keep an eye on it towards the end.
While this cooks, crack on with the rice. Cook your rice in whichever way you prefer. I simmered mine in plenty of water, with one teaspoon of salt, for 10 to 12 minutes, or until cooked through. Strain then leave in the colander to drain covered with a clean tea towel to absorb any excess moisture for around 1o minutes.
Make the dressing by adding the coriander, the juice and zest of two limes, olive oil and garlic to your blender along with the olive oil. Blitz then pop to one side until the rice has steamed. Transfer your rice to a bowl, fluff it up a little, then pour on the dressing, season and mix well.
Once your beef is tender, place on a plate and shred with two forks. Spoon over a little of the cooking juices to keep it moist.
Serve your beef with the rice, either in a burrito bowl style with black beans, tomato salsa, sour cream, grated cheese or in a tortilla, with all your favourite accompaniments, rolled accordingly. Garnish with fresh coriander. Any leftover beef can be kept, covered, in the fridge for 2 to 3 days, or frozen for a month. The rice can be kept covered in the fridge for a day or two.