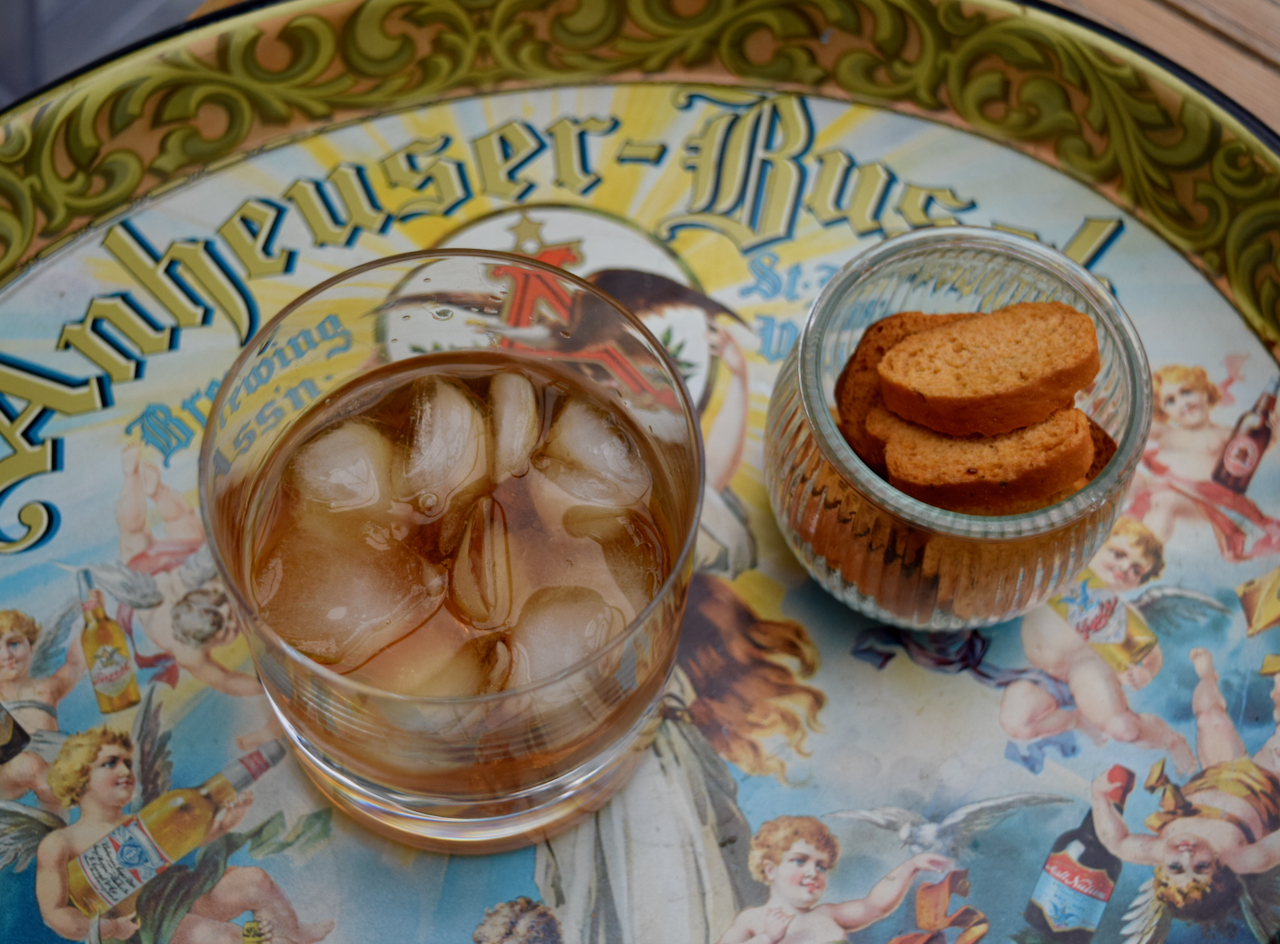 Godfather Cocktail recipe
As a household we differ hugely in our cocktail tastes. Clyde is very much a a creamy not too lethal kind of guy, Ben will drink anything as long as he hasn't had to pay for it and I love something short, with a set of balls *Harry Hill sideways face*. This Godfather is definitely in the latter cocktail category. It has balls bigger than a prize bull and is just what's needed now the nights are drawing in.
This is the sort of cocktail I love, not a mixer in sight, just ice to soften the whole business. I used Clyde's favourite Woodford Reserve bourbon to give this drink a beautiful smooth taste and other than the ice, all that's needed is a splash of Amaretto to add a hint of nuttiness. This is a sipping cocktail, not for chugging, well, unless it's been a particularly horrific week.
The Godfather is named after the 1970's film, however, the drink is slightly less violent and certainly takes less time to drink than it does to watch.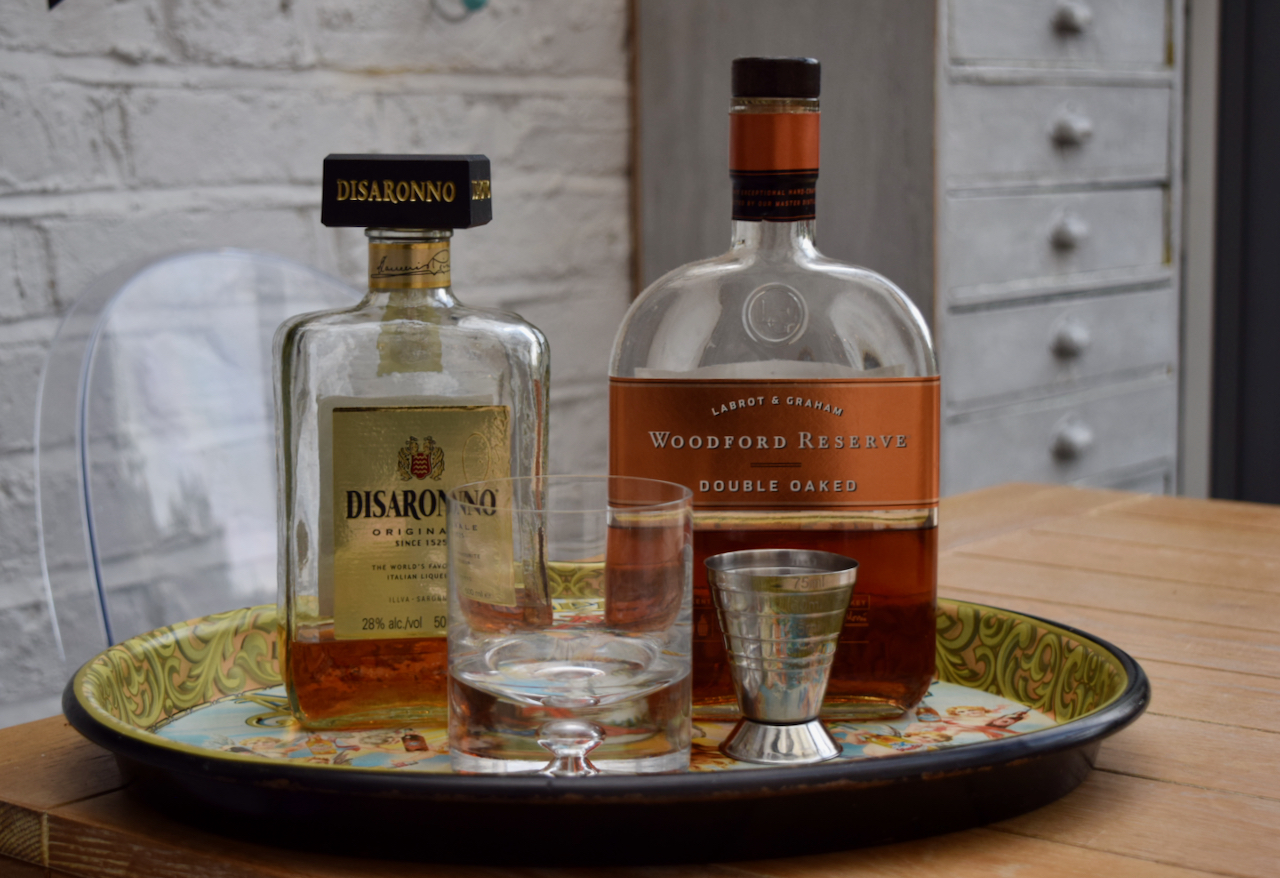 Short and to the point, my perfect type of cocktail. I am very much a Negroni, Manhattan or Whisky Mac kind of girl, so this suits me down to the ground.
Make a start with a mixing glass with a handful of ice. Measure in the bourbon of your choice.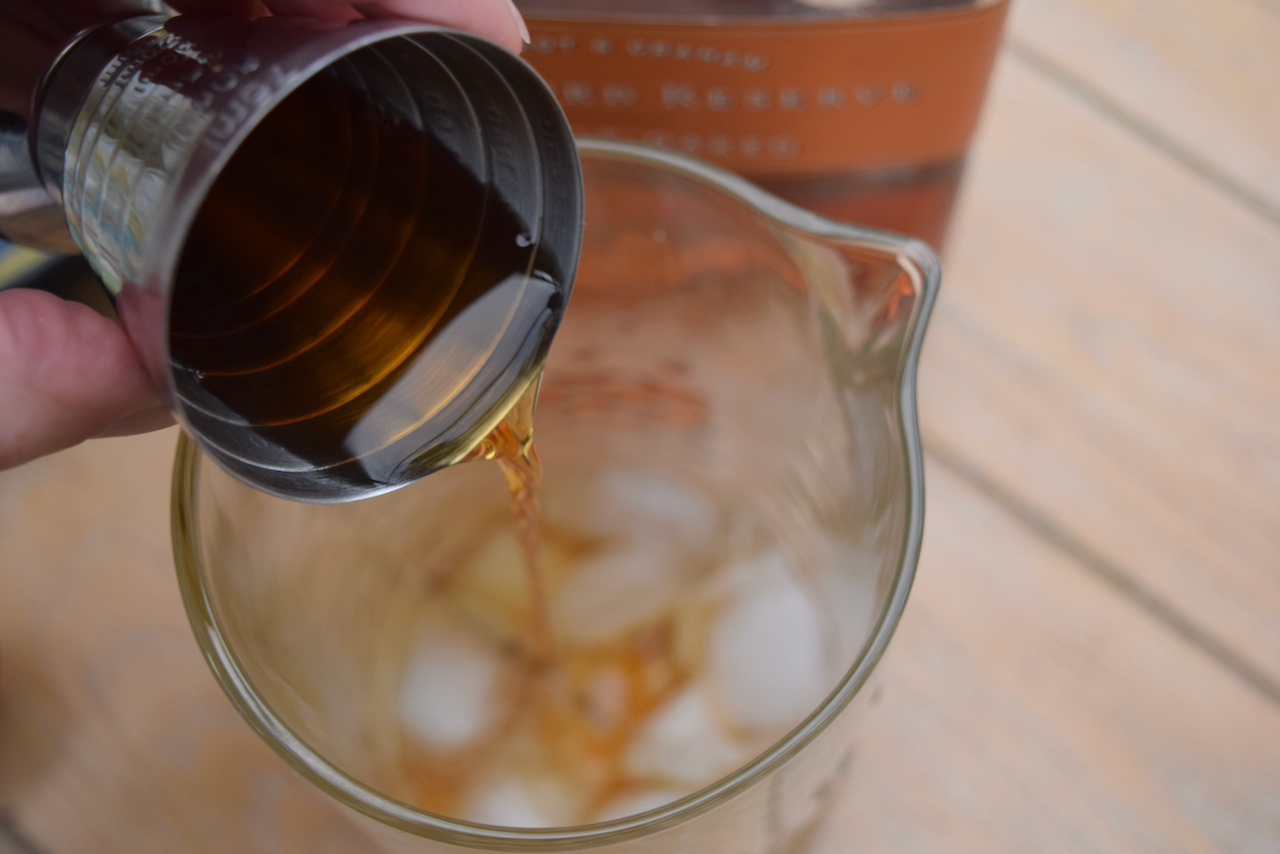 Add the scant 7ml of Amaretti and stir well until super chilled.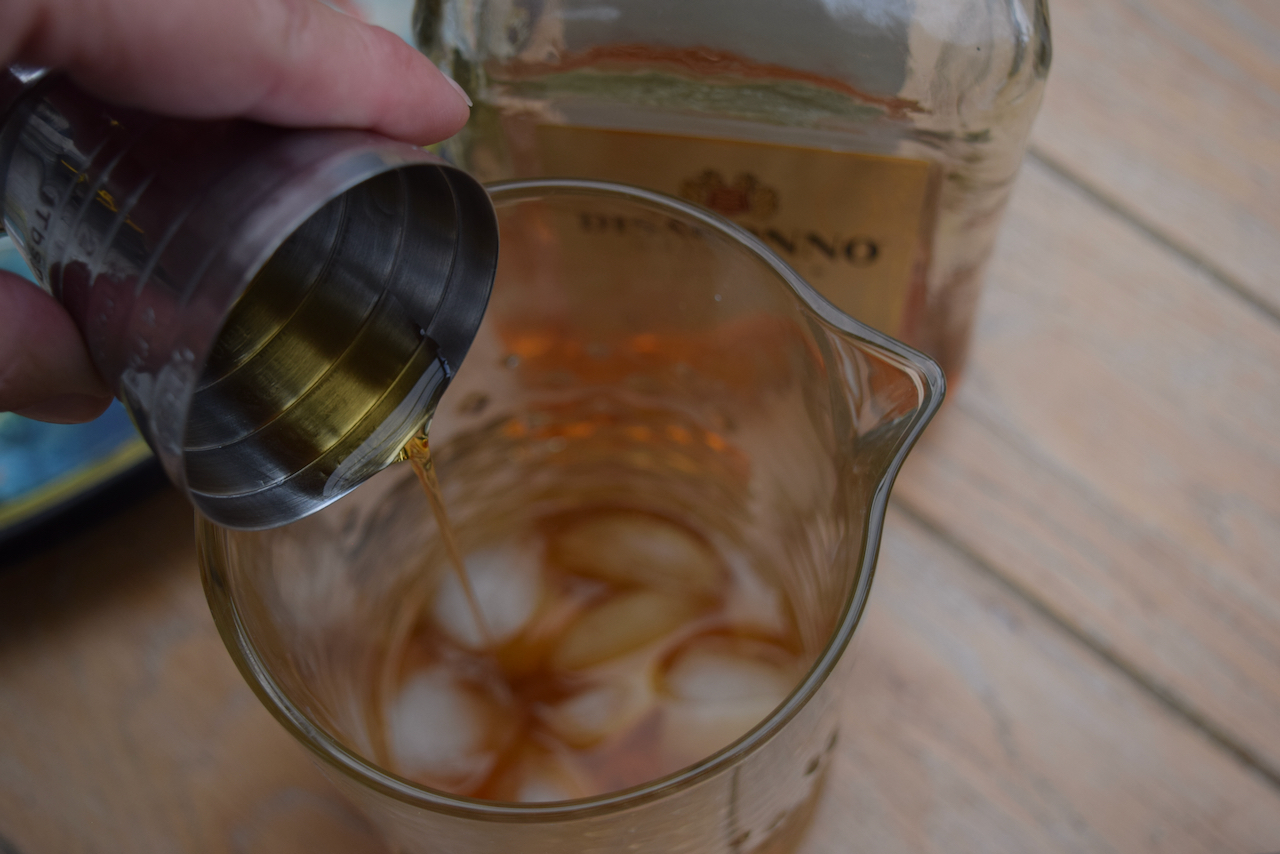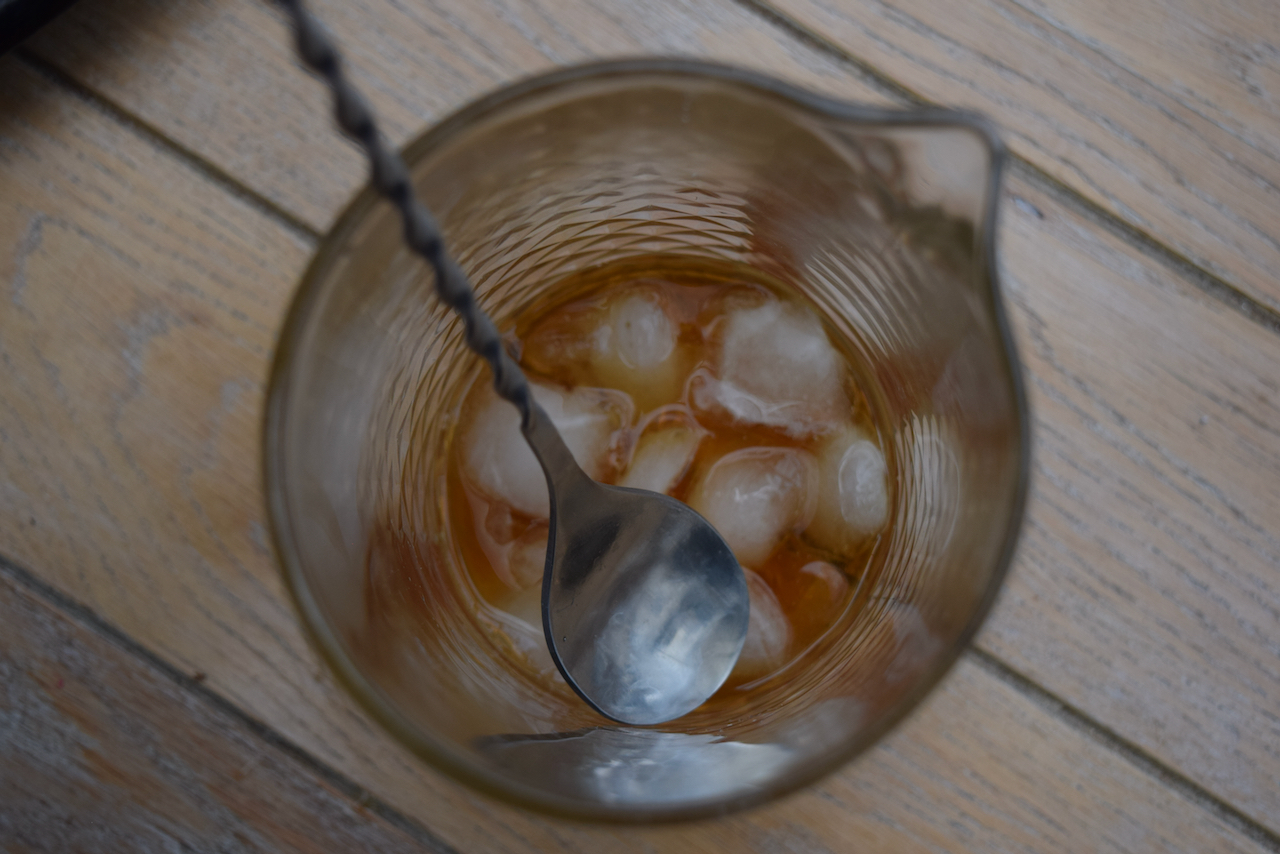 Strain the Godfather into a lovely tumbler, over some more ice.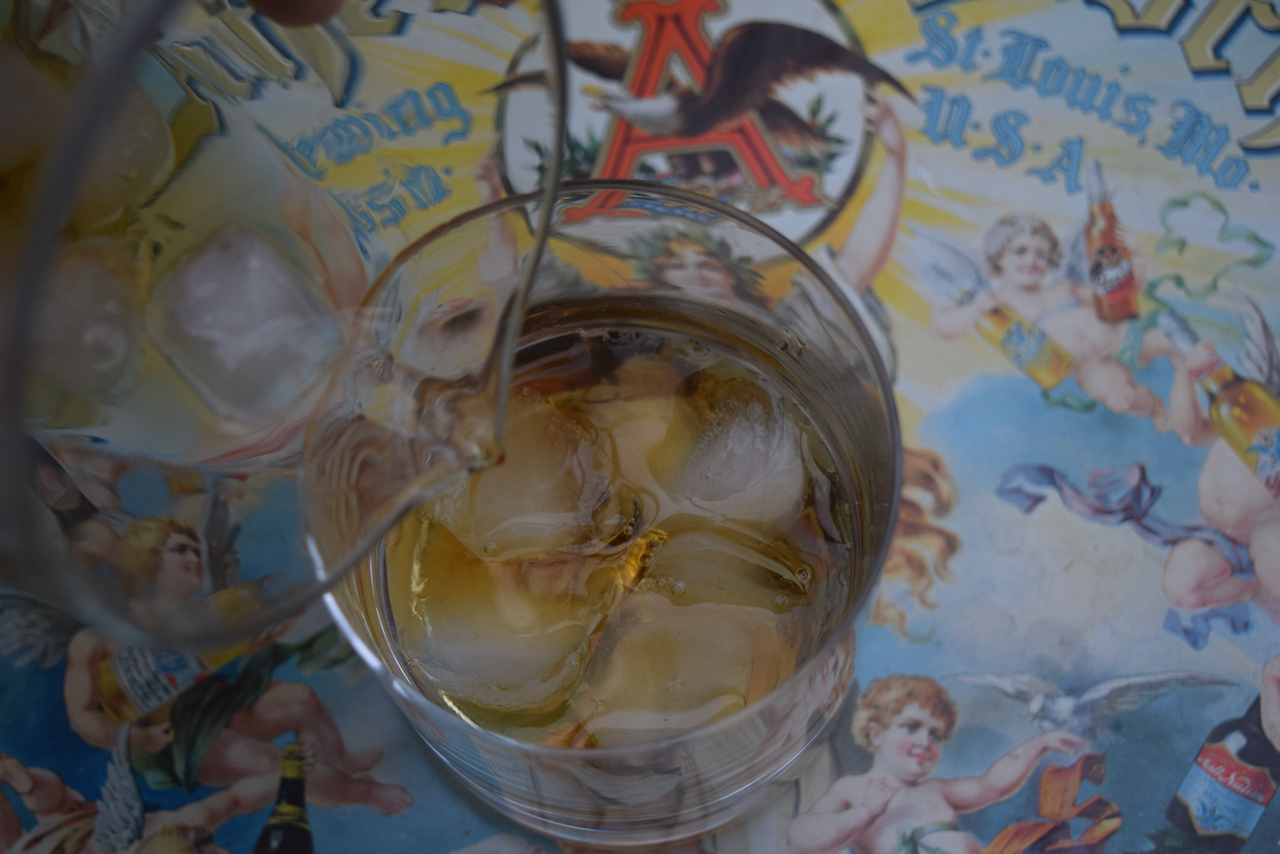 And that is it. Not even a garnish to fanny around with. All you have to do it sip and enjoy.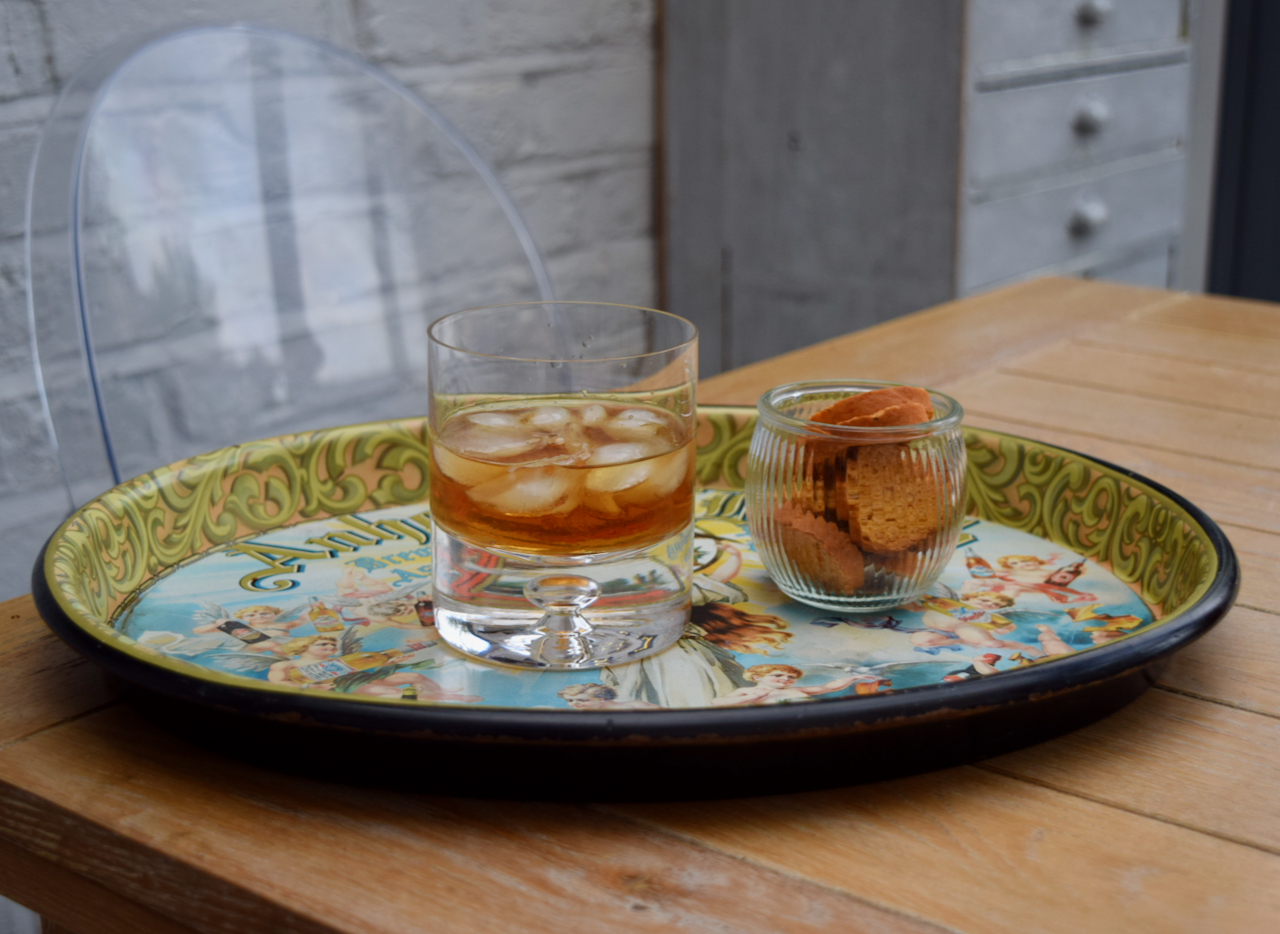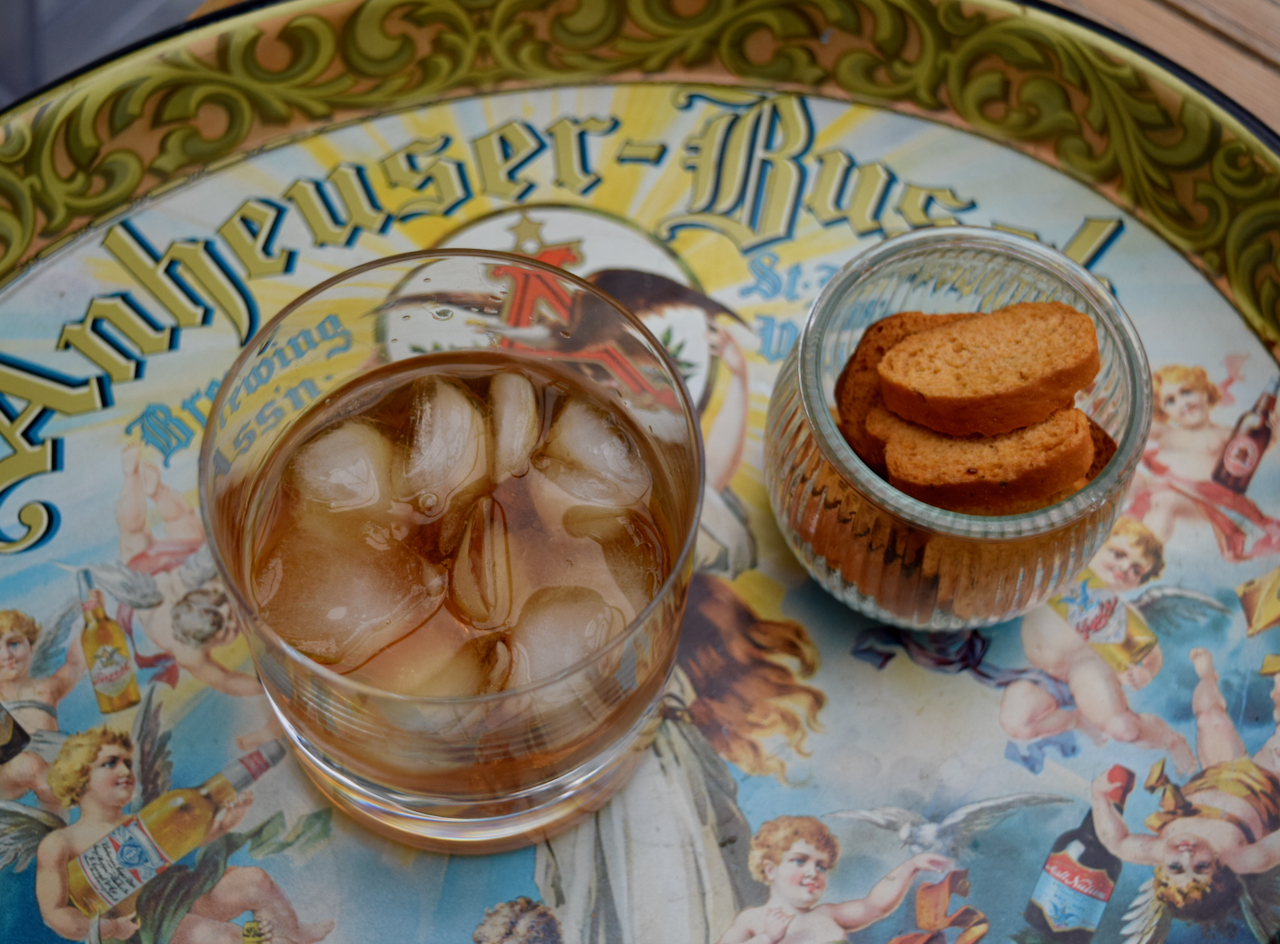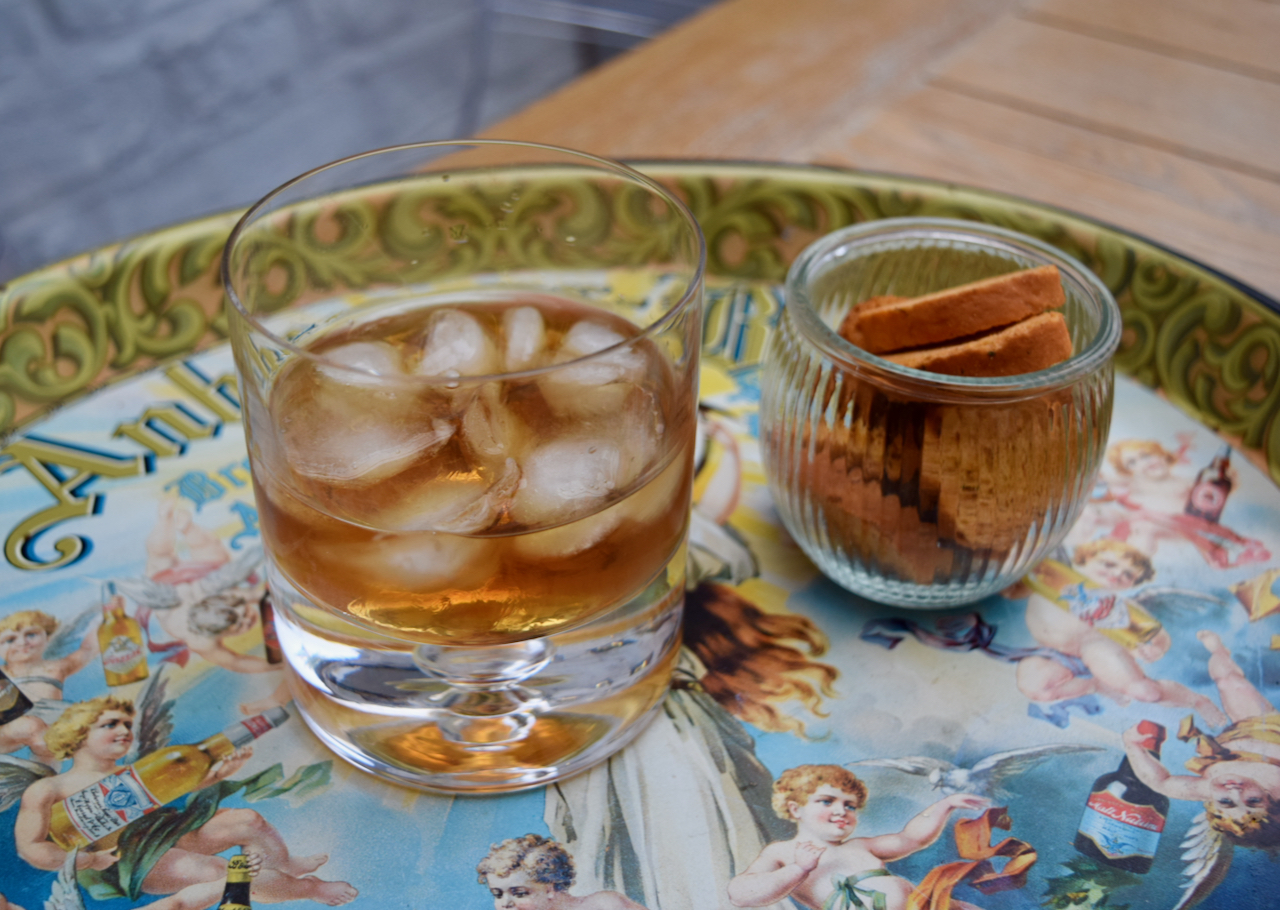 If a Pina Colada is your cocktail of choice *Clyde* then this may be a touch on the strong side for you. However, if you like your bourbon, with little else, pretty much on the rocks, then the Godfather is your Friday cocktail right there.
Have a restful weekend.
Lucy x
Godfather Cocktail recipe
Makes 1
You will just need a mixing glass and a heavy bottomed tumbler
Ice
60ml Bourbon
7ml Amaretto
Add a good handful of ice to your mixing glass and measure in the bourbon and amaretto. Stir well until chilled.
Strain into your tumbler over some more ice. Sip and ease yourself into autumn.